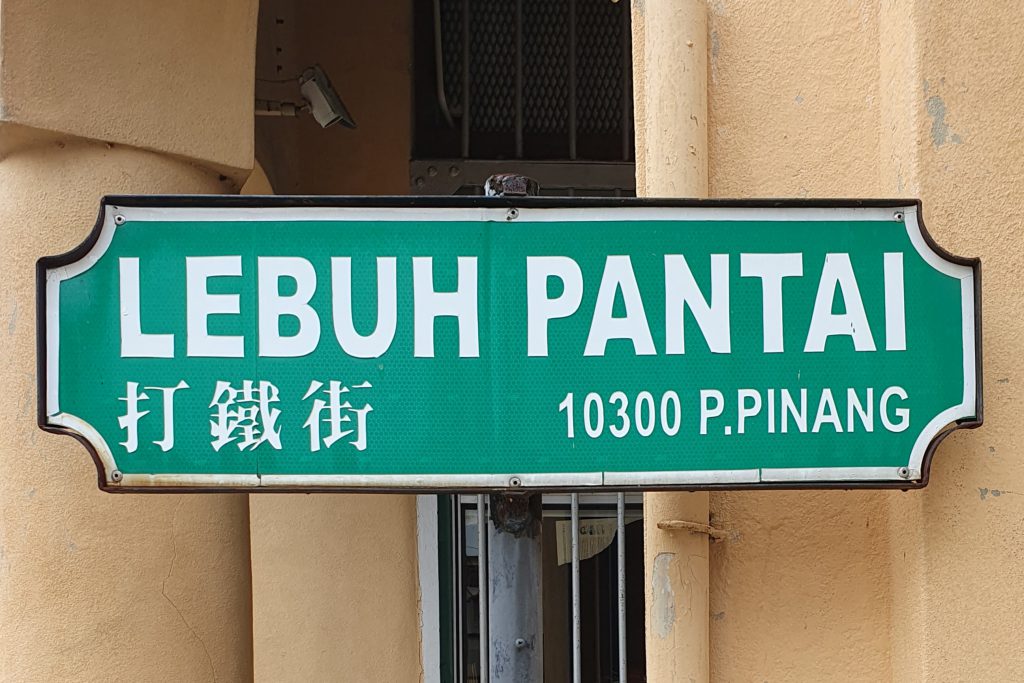 Having said in the previous post that we decided to stay in town and not by the beach on this Penang trip, we did end up at the beach, in a way. Specifically, we took many walks along Beach Street, otherwise known by its local name of Lebuh Pantai.
If you are familiar with the other British settlements of Malacca and Singapore (collectively known as the Straits Settlements) then you would notice similar street names in all three places. As the name suggests, these roads ran along the coastline before land reclamation rendered them inland. For an explanation of street names in George Town, see here.
Maps old and new of George Town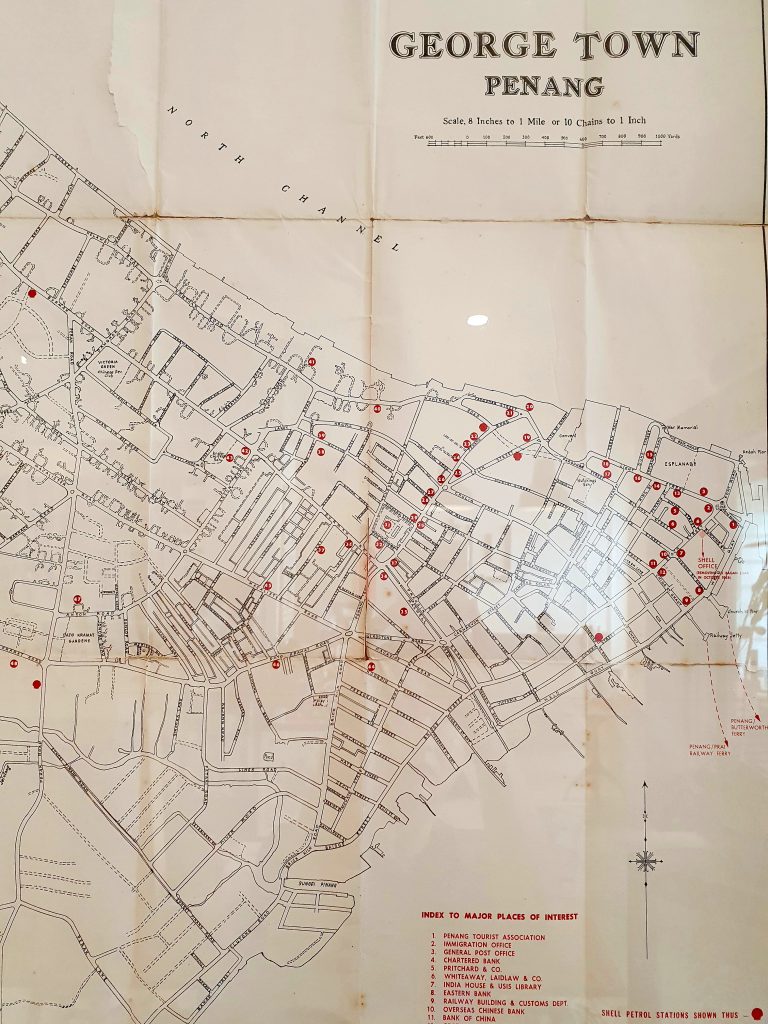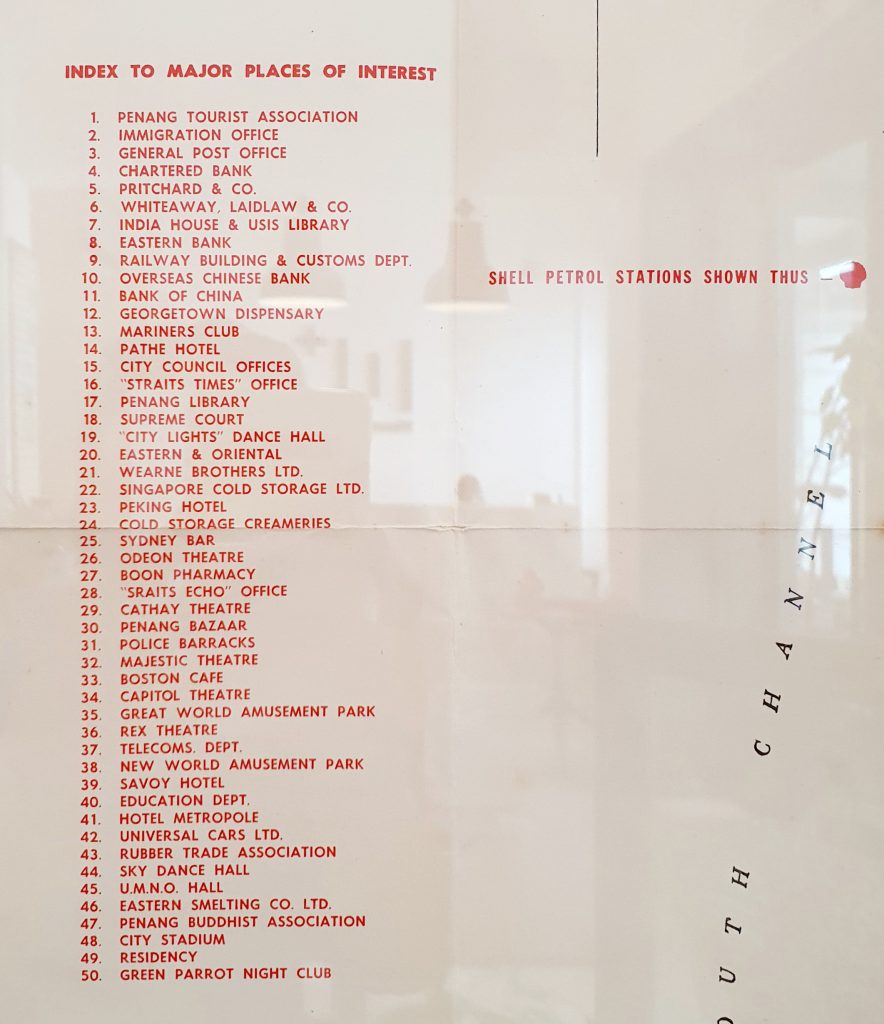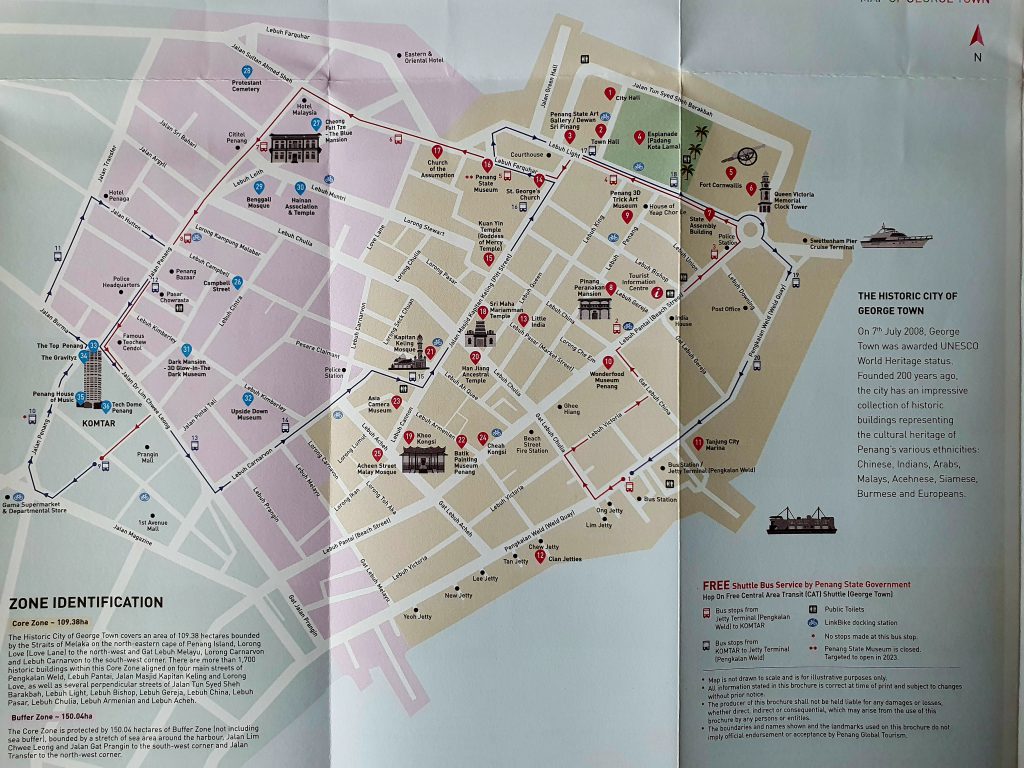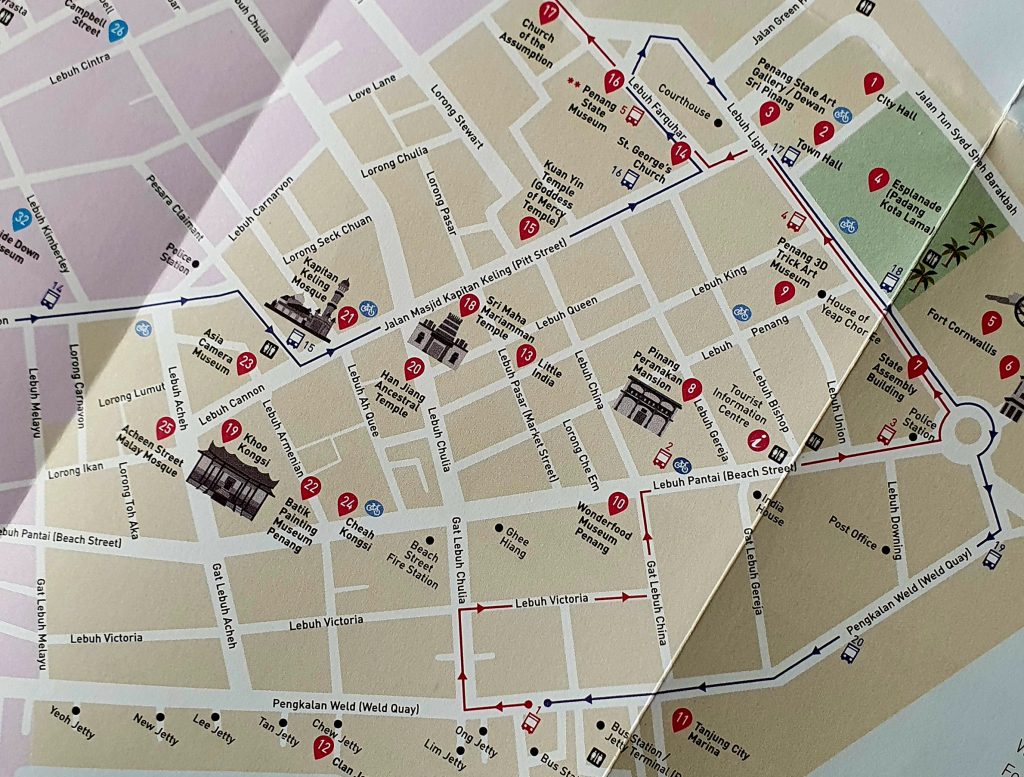 On the eastern end of Beach Street stands the Jubilee Clock Tower. Known also as the Queen Victoria Memorial Clock Tower, it was commissioned by a local millionaire, Cheah Chen Eok, to commemorate Queen Victoria's Diamond Jubilee in 1897. The height from the base of the tower to the centre of the clock is 60 feet, one foot representing every year of Queen Victoria's reign. Japanese and Allied aerial bombardments of George Town during World War 2 damaged the clock tower slightly, causing it to tilt to one side.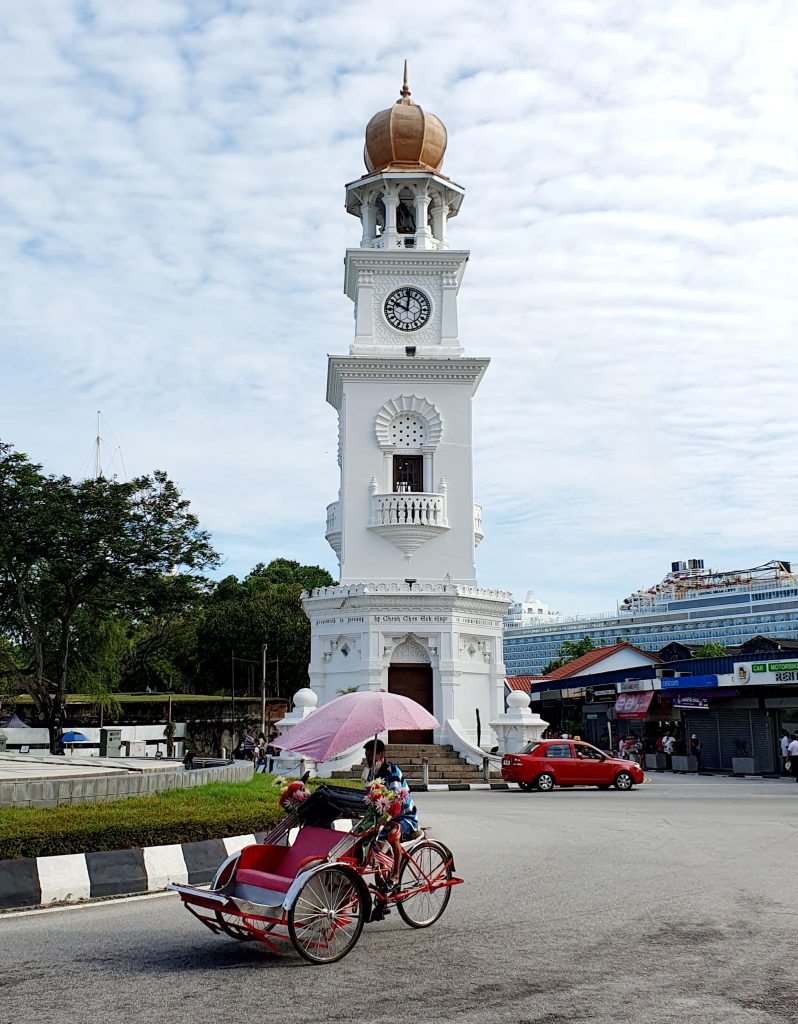 Here are some of the sights we came across on our walks up and down Beach Street. It is a busy road and not every building is well maintained. The five-foot walkways are sometimes blocked, which means walking on the road for a bit. Nevertheless there are many traditional and new businesses here, as well as many cafes and restaurants either along the street or in a side road.
Penang's first fire station, established in 1908, at 200 Beach Street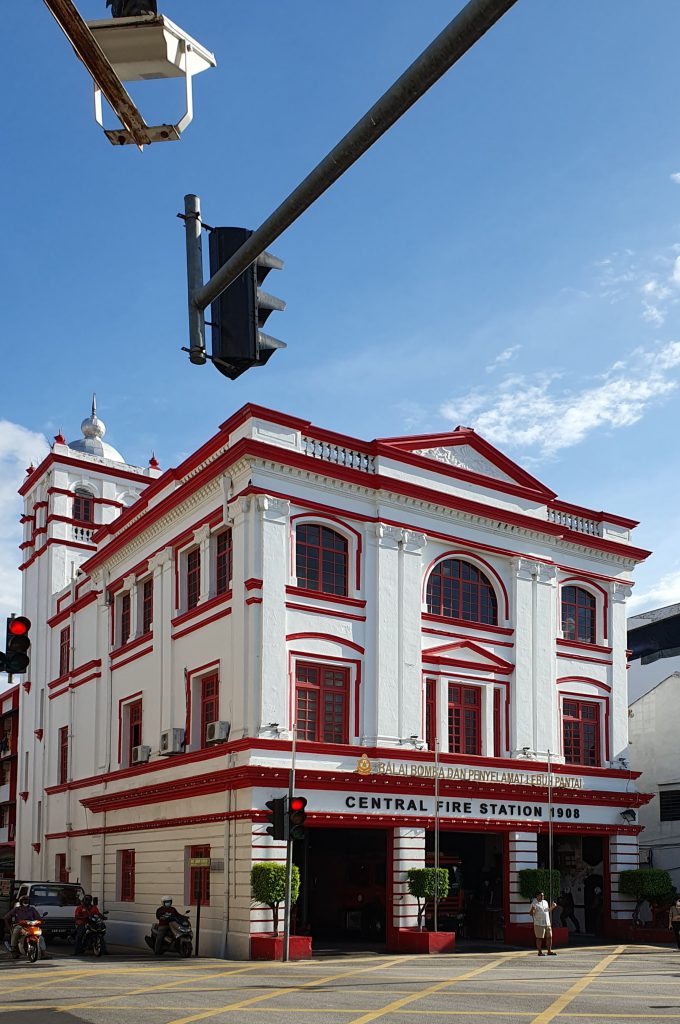 Local businesses selling bamboo steaming baskets and rice noodles, and a printing press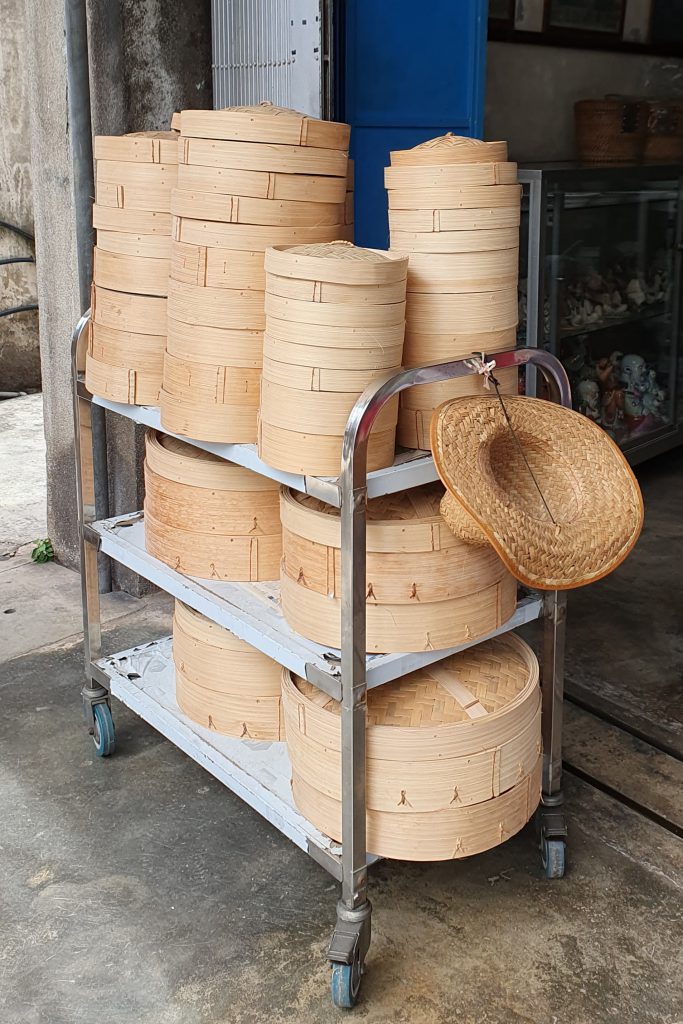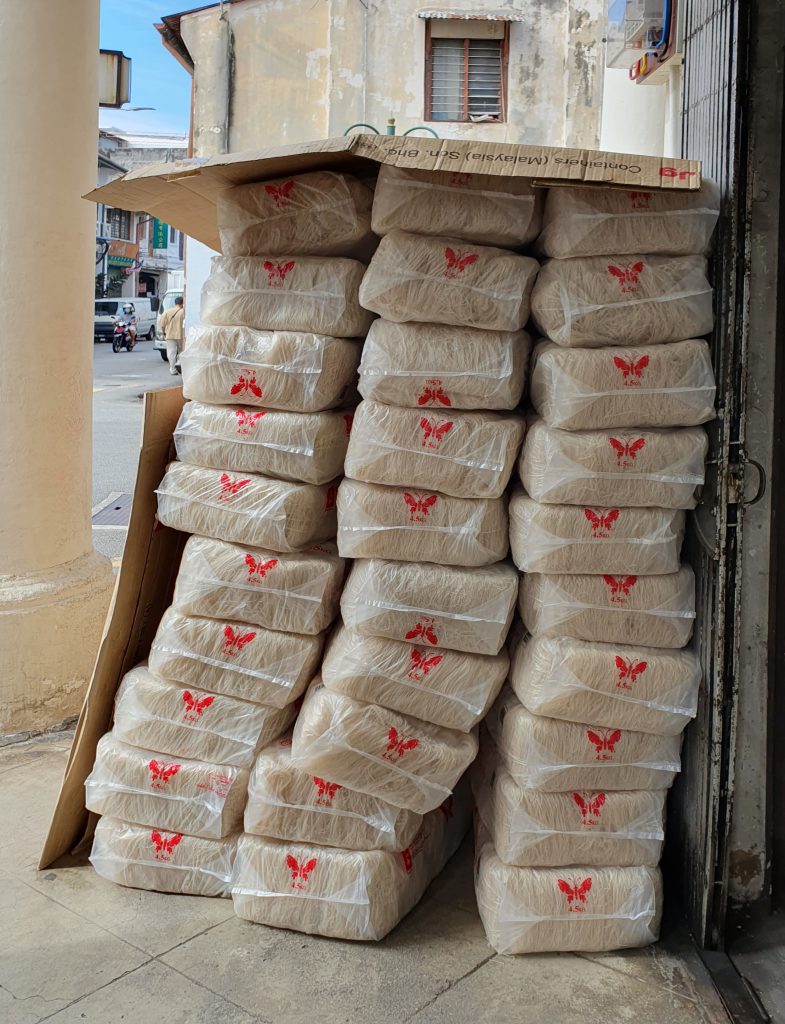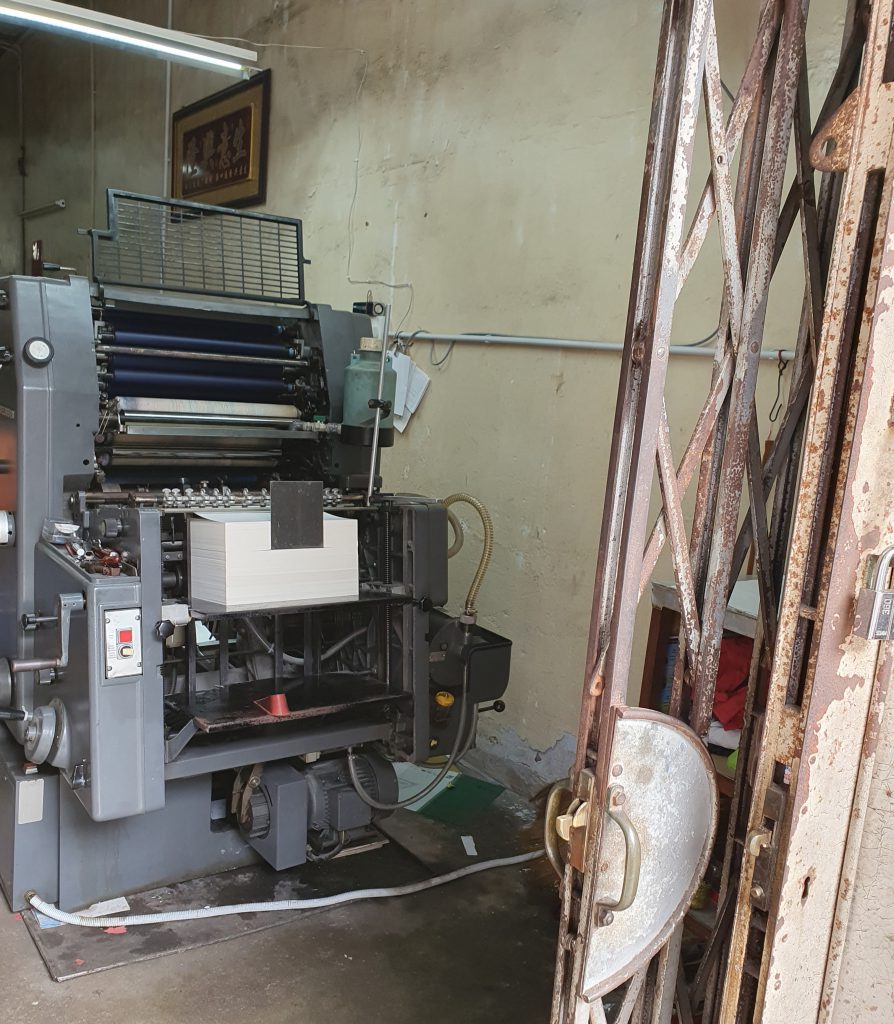 Beach Street is in an old area of the city centre designated by UNESCO as a World Heritage Site, recognised as having a 'unique architectural and cultural townscape without parallel anywhere in East and Southeast Asia'. However, some of the old buildings could do with some care and attention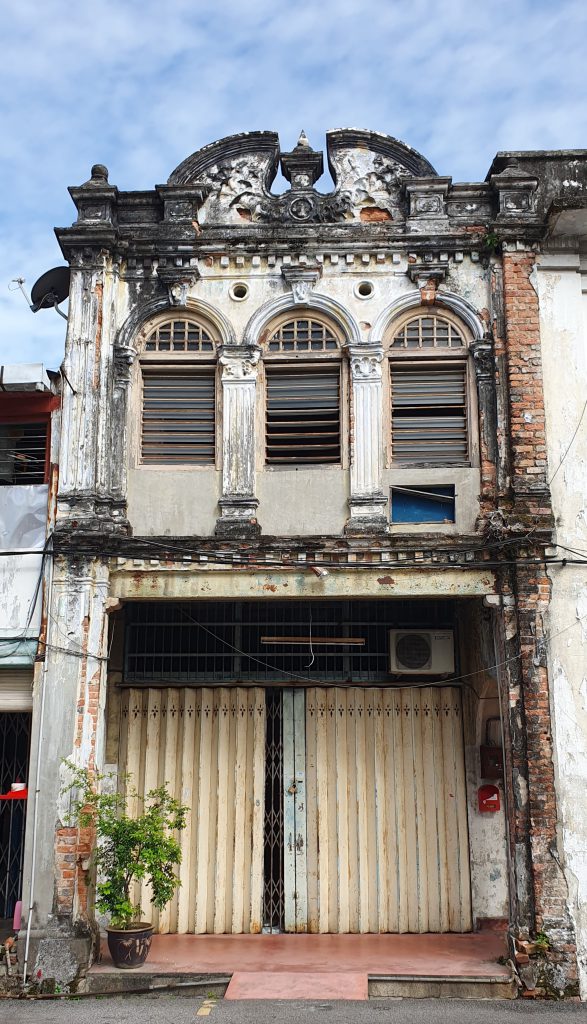 The Penang Peranakan Mansion is off Beach Street at 29 Church Street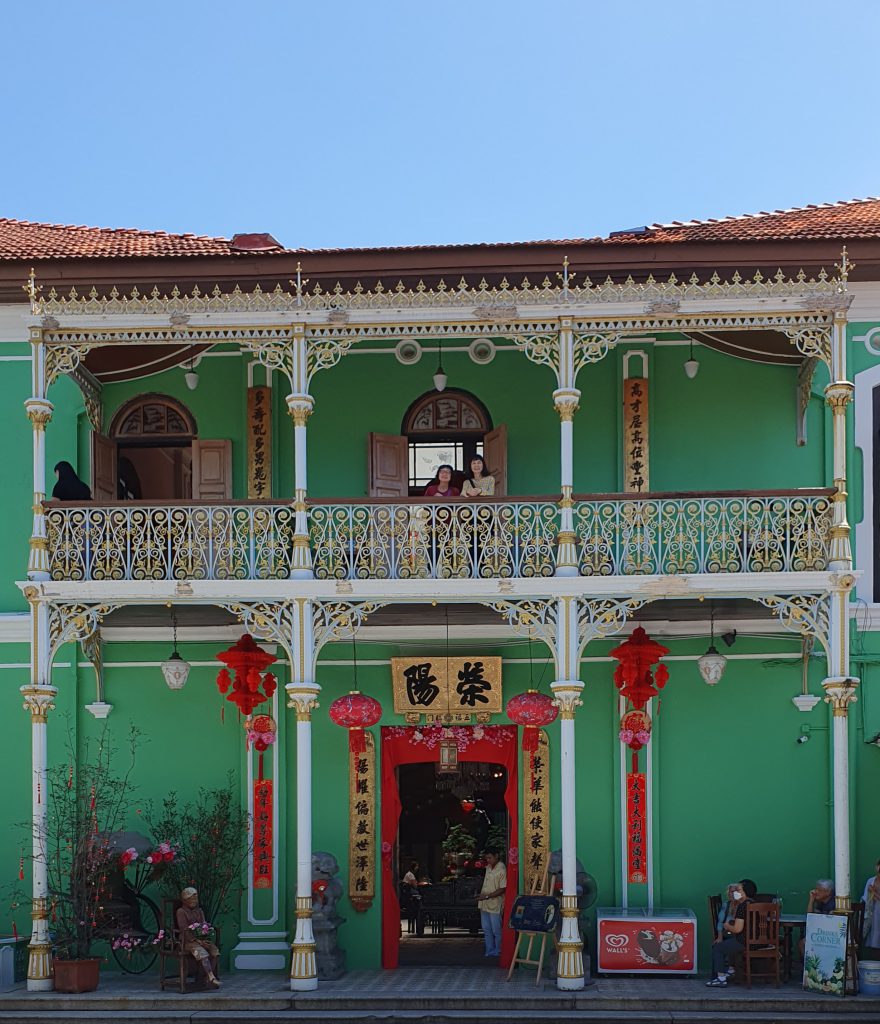 I noticed these hand-beaded shoes at the Peranakan Mansion shop as I have an ancestor on my mother's side who made these to supplement her family income. I only recently discovered this nyonya side to my ancestry. Not quite Jimmy Choo but at least we have some shoe talent in the family!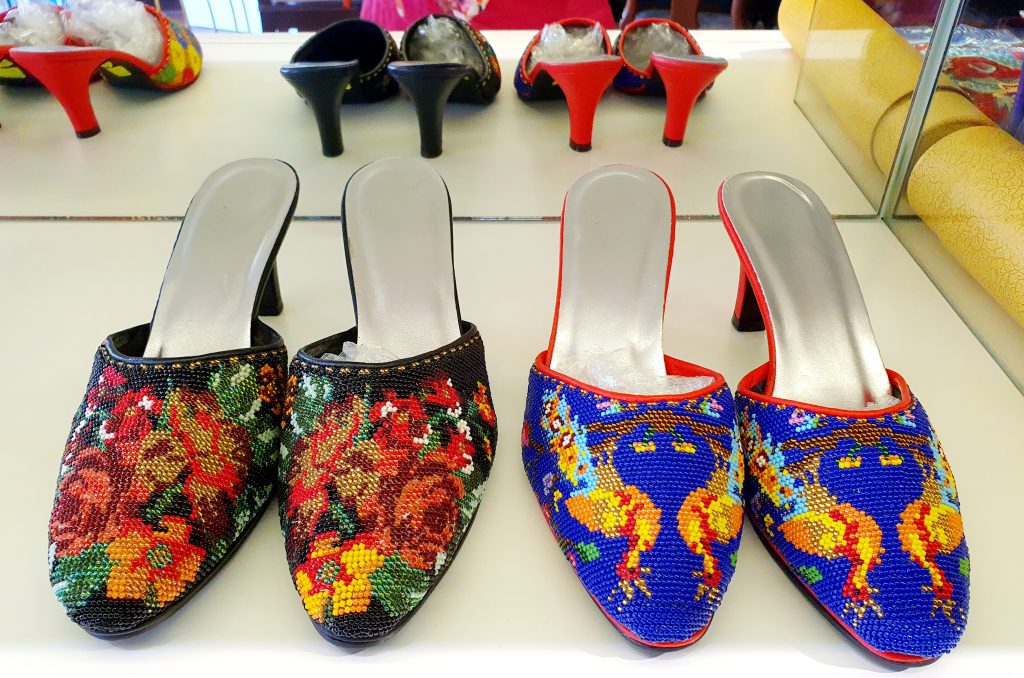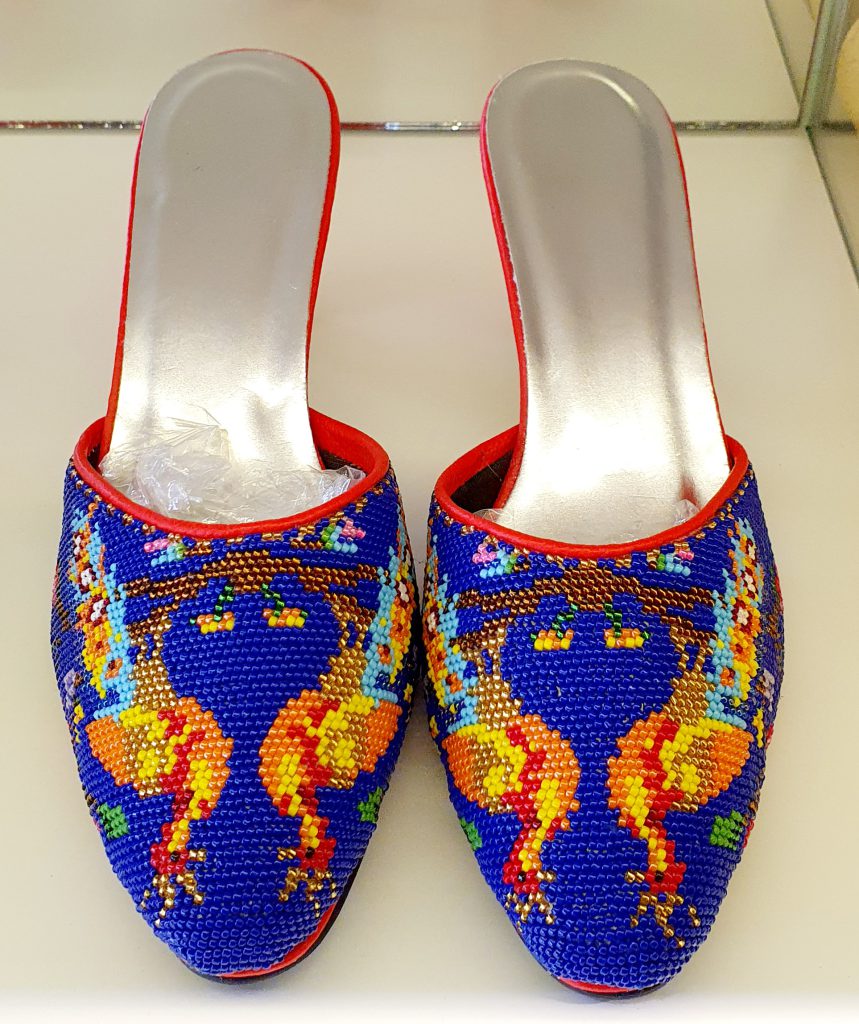 There is a lot of street art on the side roads off Beach Street.  The Penang Tourist Information Centre (10 Beach Street) has a dedicated map showing the locations of the murals and wire sculptures. This is Little Children on a Bicycle, by Lithuanian artist Ernest Zacharevic, at 2 Armenian Street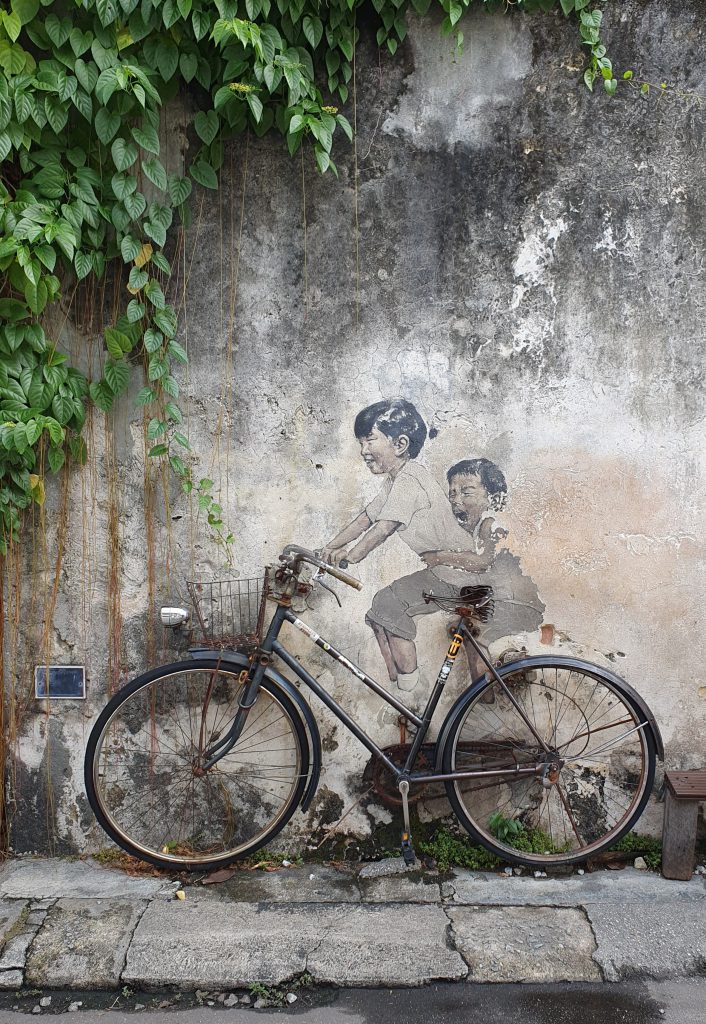 There are a delightful number of cafes along Beach Street which cater to all manner of budgets and tastes. We tried a 'Pon Kam' at Le Petit Four Pâtisserie, for the simple reason that I have yet to make it to Cedric Grolet. This is on my list for my next visit to Knightsbridge. Pon kam is Chinese honey orange, a good choice for the Chinese New Year.
To deconstruct this dessert: orange financier, mandarin marmalade, yuzu creme, mandarin whipped ganache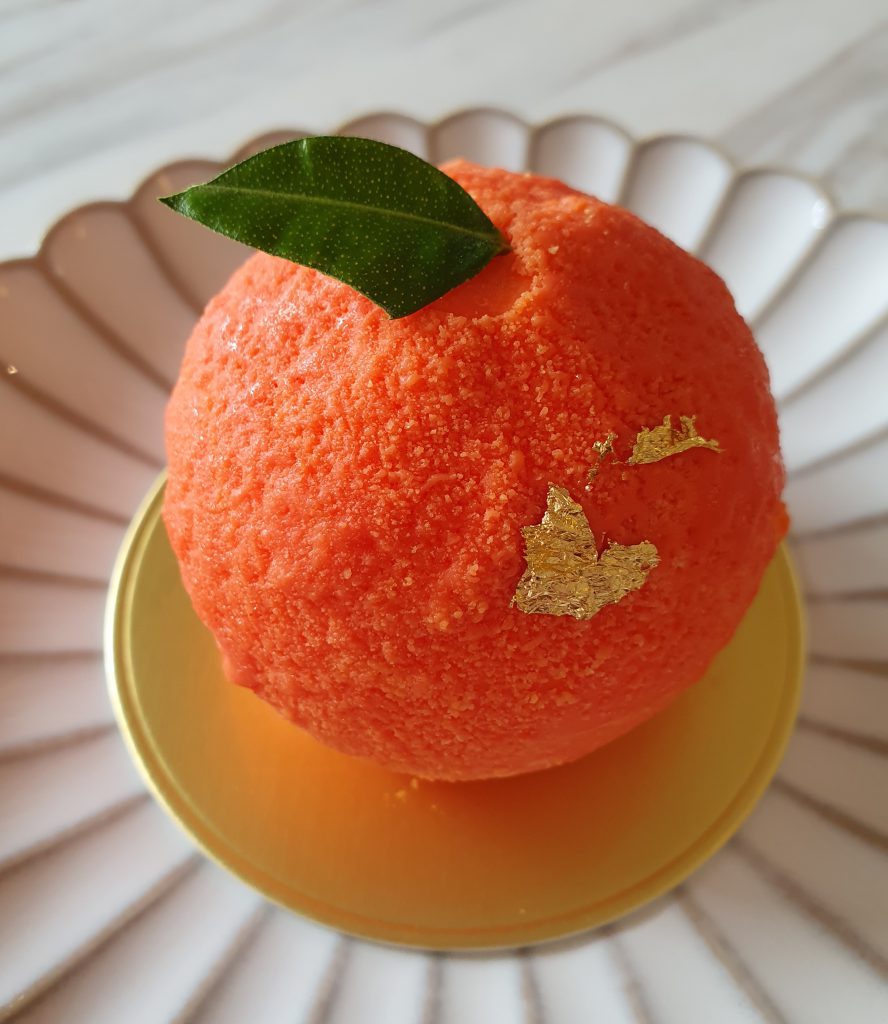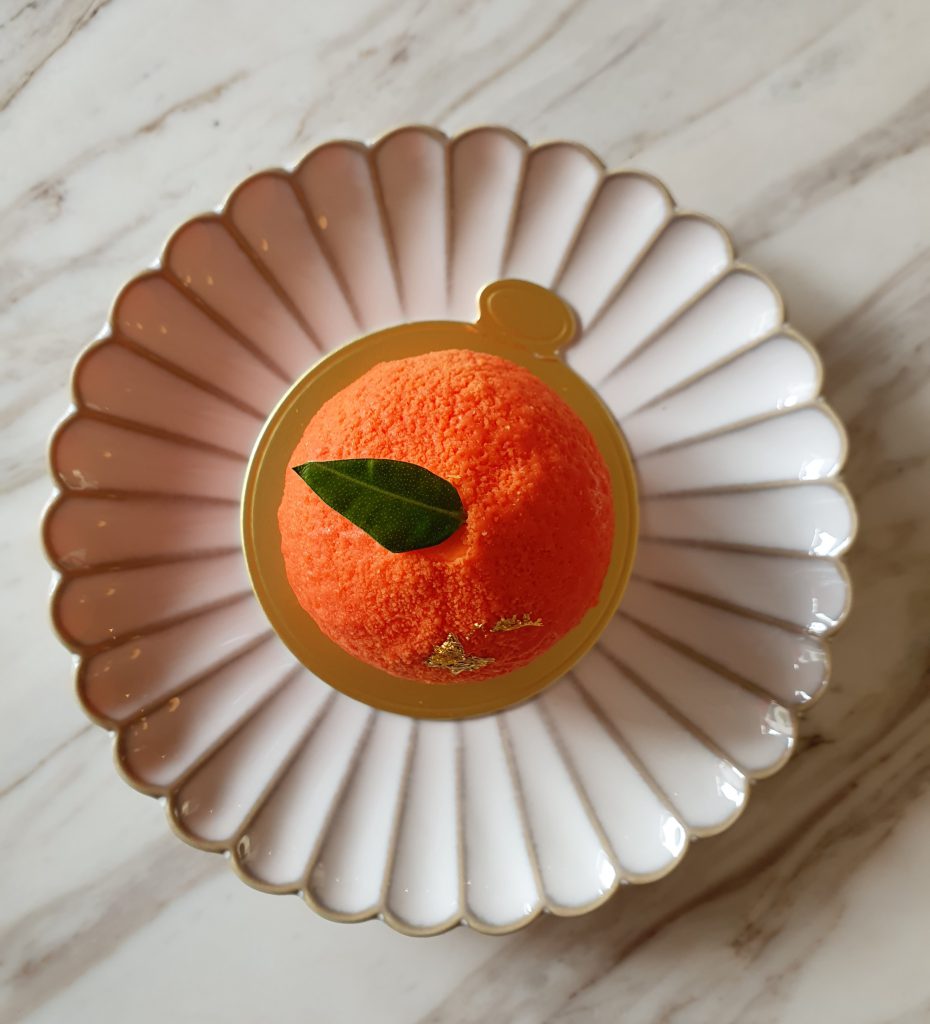 Towards the western end of Beach Street, on a small side road, Ome by Spacebar Coffee specialises in coffee, and their most popular cake is the olive oil zucchini loaf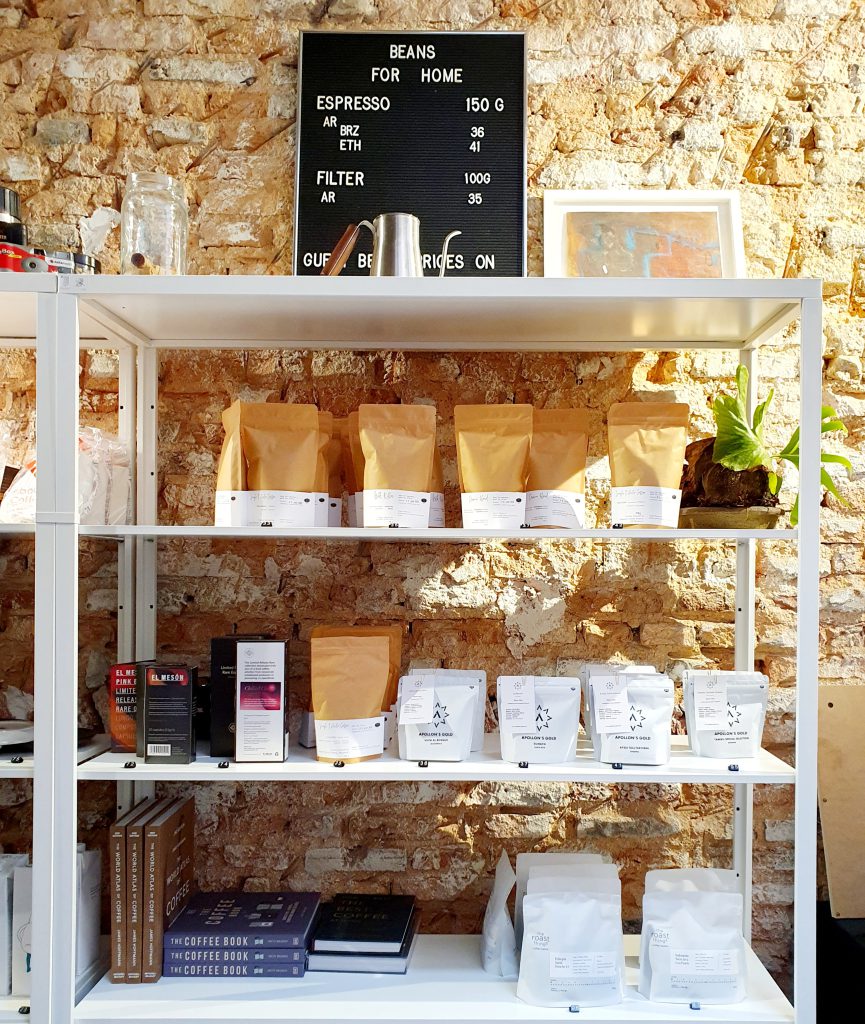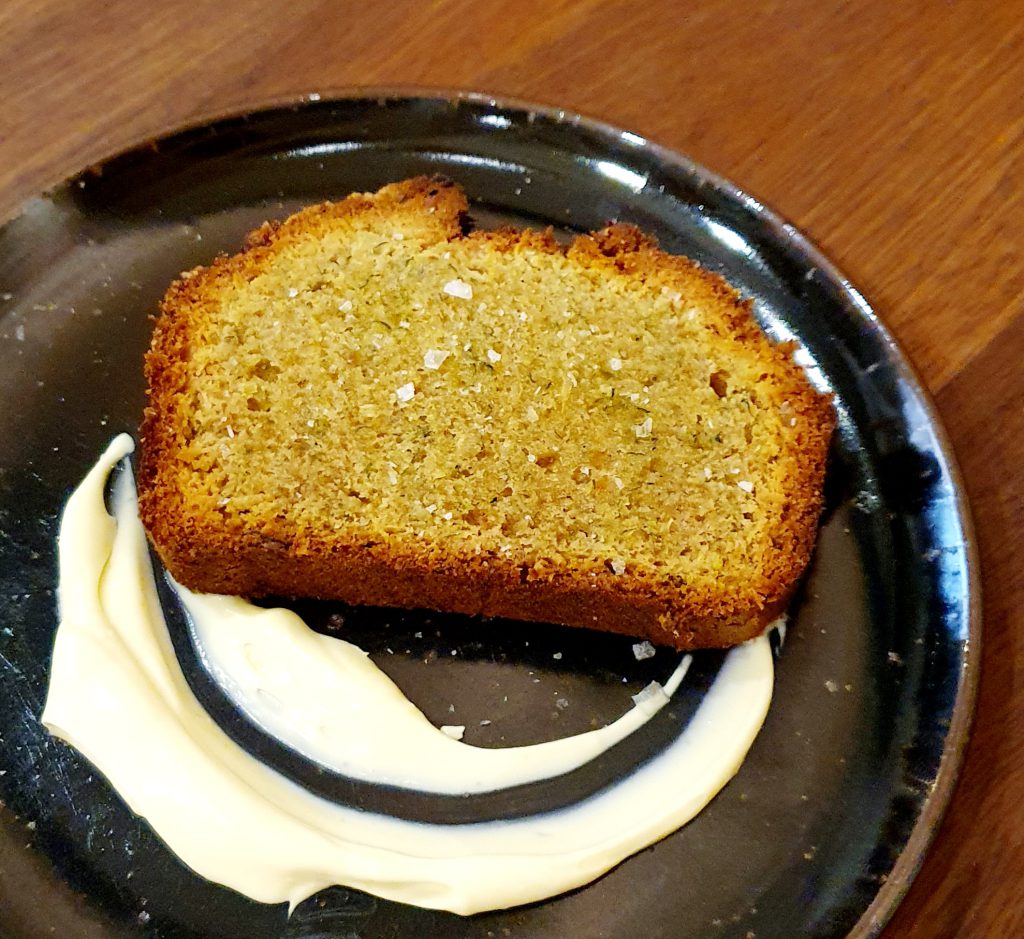 New cafes are opening all the time along Beach Street. This is Your Local Club, which was sadly always closed each time I passed by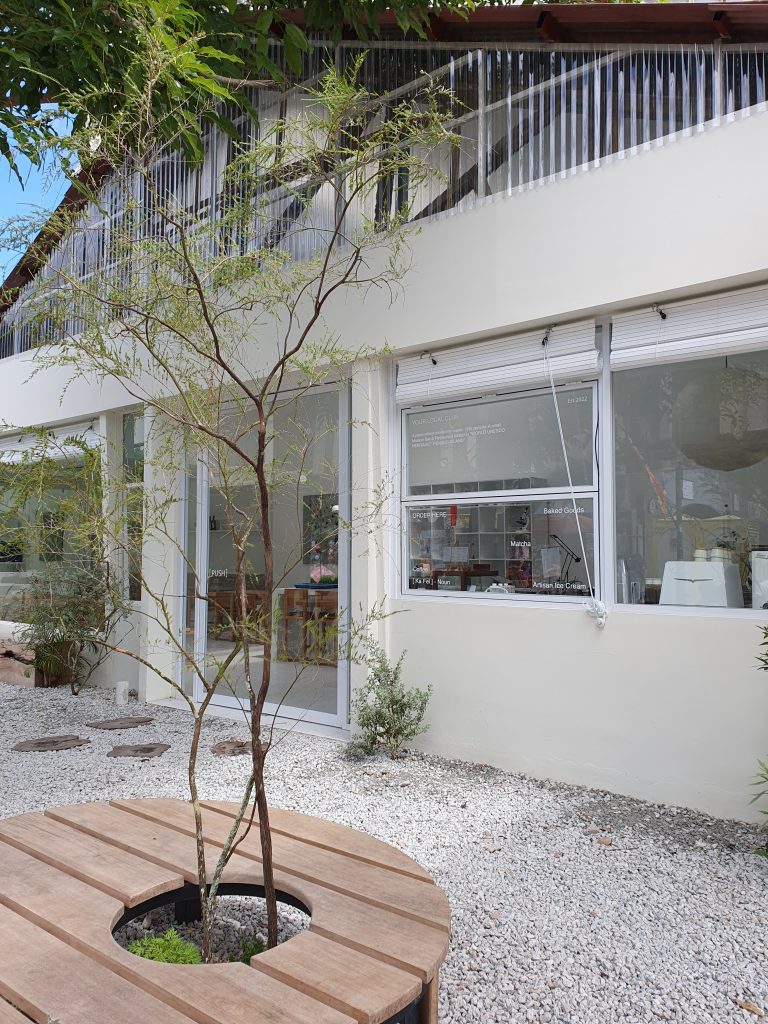 SO MANY CAFES…SO LITTLE TIME
Below are the cafes I noted on our walks along Beach Street. Information current as of February 2023. All the cafes have different opening hours so it is likely you will only get to try a few of them unless you spend a whole week in George Town.
I am certain I have missed a few names. I am also certain I will revisit Beach Street to eat more cake. The elasticated trousers are ready.
On one side of Beach Street (postcode 10300 George Town):
Your Local Club, 264 Beach Street
Khing Cafe, 278 Beach Street
Picco Polo Café, 284 Beach Street
Le Petit Four Pâtisserie, 310 Beach Street
Cups & Co. Cafe, 372 Beach Street
On the other side of Beach Street:
Black Kettle, 105 Beach Street
The Maker, 243 Beach Street
Biscotti Café, 261 Beach Street
PACE Coffee, 397 Beach Street
China House, 153 Beach Street
Off Beach Street:
Woody Cafe Armenian Street, 5 Armenian Street (10200 George Town)
Pinang Peranakan Mansion (nyonya cakes in the cafe next door), 29 Church Street (10200 George Town)
Ome by Spacebar Coffee, 1 Lorong Toh Aka (10100 George Town)
La Vie en Rose Pâtisserie, 19 Lebuh Melayu (10100 George Town)
UPDATE 19 February 2023
Thinking of opening a cafe in George Town? I asked my new AI friend ChatGPT this question: where is the best place to start a cafe in George Town, Penang?
ChatGPT replied that "George Town, Penang has many vibrant and dynamic neighborhoods that could be suitable for starting a cafe. The best location for a cafe would depend on several factors, including the target customer demographic, foot traffic, accessibility, and competition. Here are a few possible areas to consider:
Armenian Street: This is a popular tourist area with a lot of foot traffic. There are several historical landmarks and cultural attractions nearby, making it an ideal location for a cafe that offers a unique ambiance and experience.
Beach Street: This street is known for its colonial architecture and has a mix of local shops and offices. A cafe in this area could cater to both the office crowd and tourists looking for a relaxing place to grab a coffee.
Chulia Street: This street is popular among backpackers and budget travelers, and it has many hostels, guesthouses, and budget hotels. A cafe in this area could cater to this demographic, offering affordable drinks and snacks.
Lebuh Victoria: This street is located in the heart of George Town's commercial district and is home to several banks and corporate offices. A cafe in this area could cater to the working crowd, offering a quick lunch or coffee break.
Muntri Street: This street is known for its boutique hotels and upscale restaurants, making it an ideal location for a cafe that caters to a more affluent crowd.
Ultimately, the best location for a cafe would depend on your target customers and your business goals. It's recommended to conduct market research and visit potential locations to assess their foot traffic, accessibility, and competition before making a final decision."