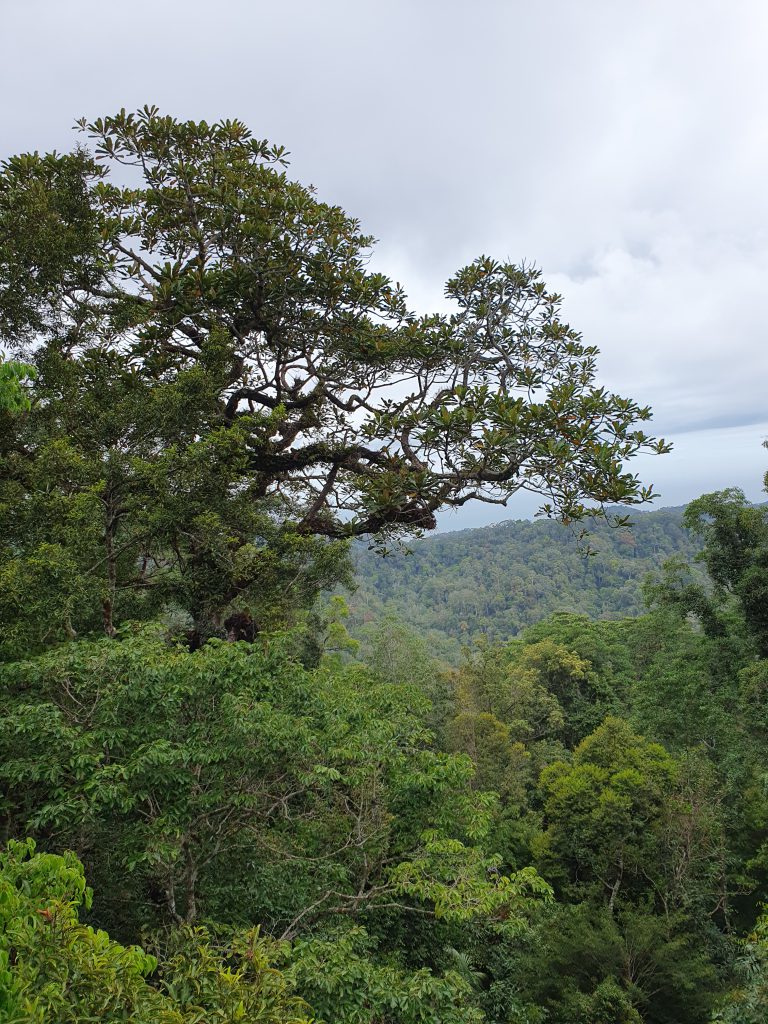 This is the official website of Penang Hill, with lovely pictures and suggestions of all the things you can do there. The reality is that if you are a tourist, you will most probably be adding a visit to an already busy travel schedule. Mr Gochugaru and I at least had the flexibility to wander around at leisure, unlike the tour groups we saw which typically spend half a day in Penang off their cruise ships or coaches. Whistle-stop visits are not my thing but I appreciate that many people need to see a lot in the little time they have.
I cannot remember how many times I have been to Penang Hill, but I must have visited with my parents during school holidays. That was a long time ago. I wonder if I brought my parents-in-law there, also a long time ago (I have not been to Penang in 30 years). In any case, I enjoyed the ride up and the walk around the peak. It started raining heavily as we left The Habitat so the ride down took a long time as a queue for the train had formed by then.
Looking down the hill from the train platform at the upper station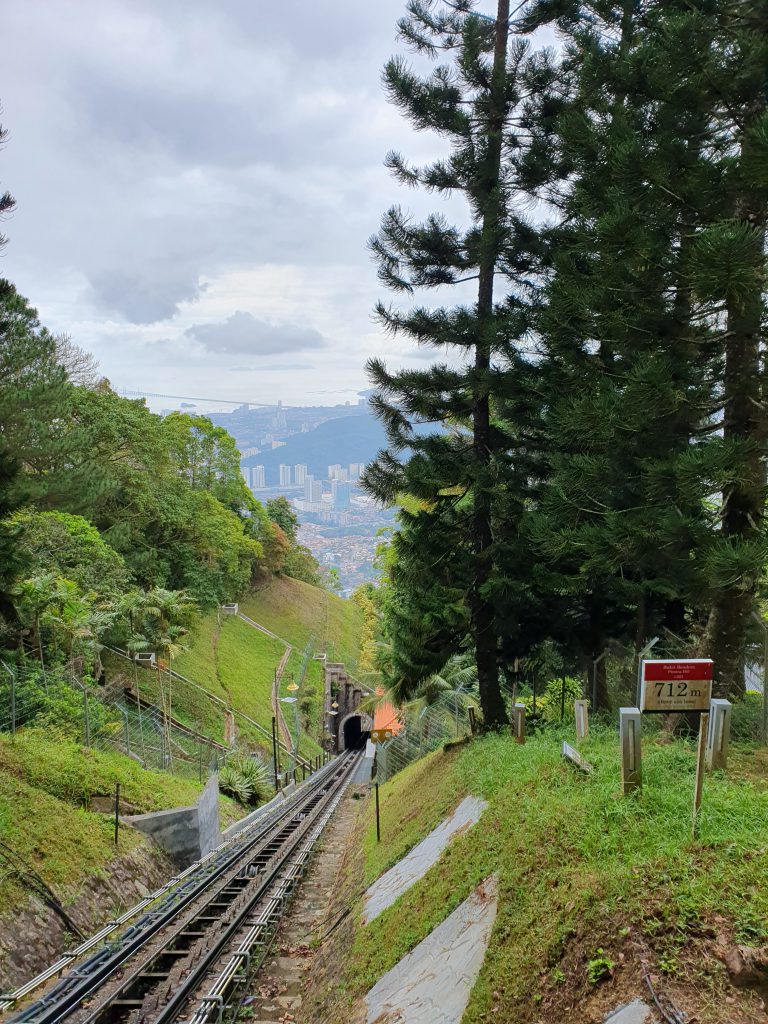 The British loved their hill stations, to escape from the heat and humidity of lower-lying areas. Four hill stations were established in Malaysia (see end of post for the other hill stations in Asia)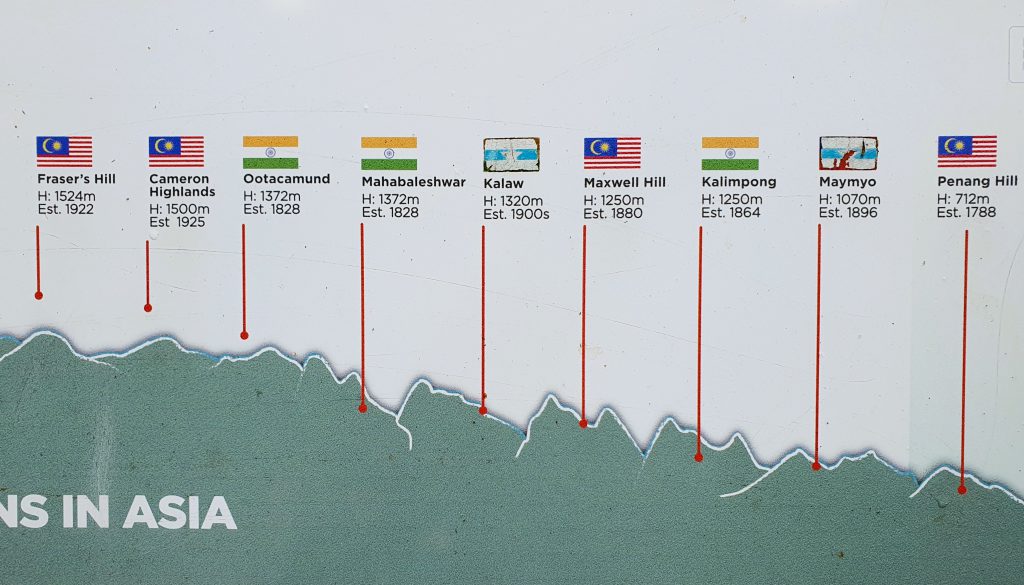 The main reason for visiting Penang Hill was to do a walk amongst the rainforest. Be warned that there is an additional cost to do this circular walk, but if you have made the effort to come up then 'just do it' as the Nike adverts always say. The views are fabulous and it is a wonderful way to get some fresh air into your lungs.
This is the walkway amongst the trees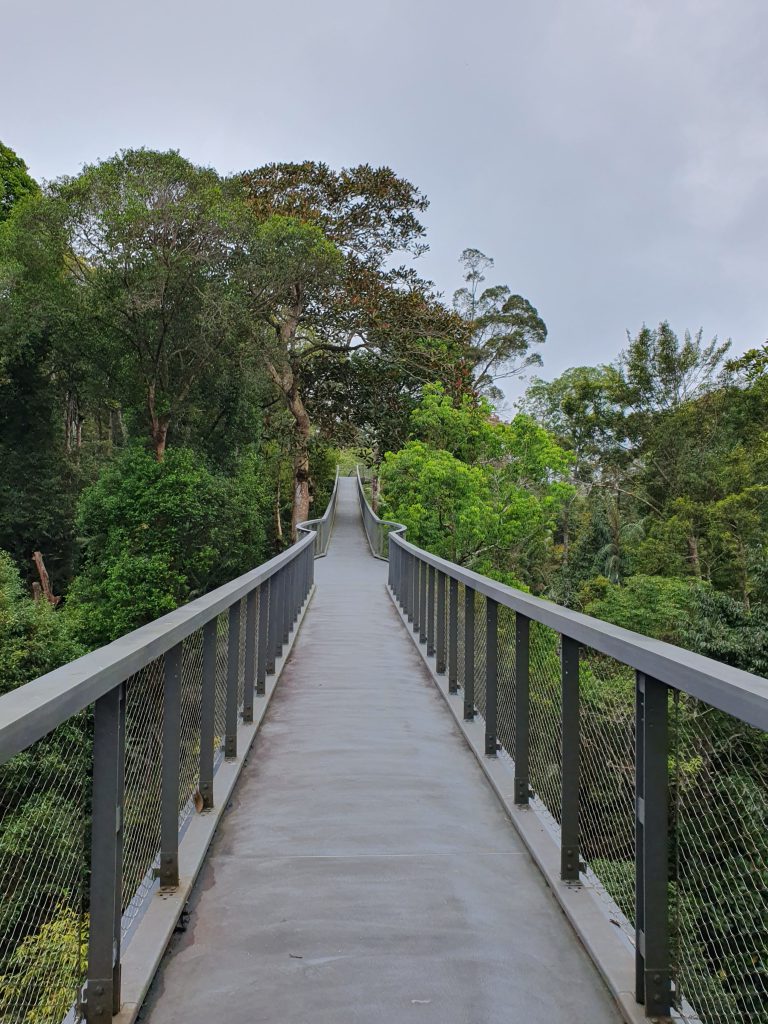 These are the views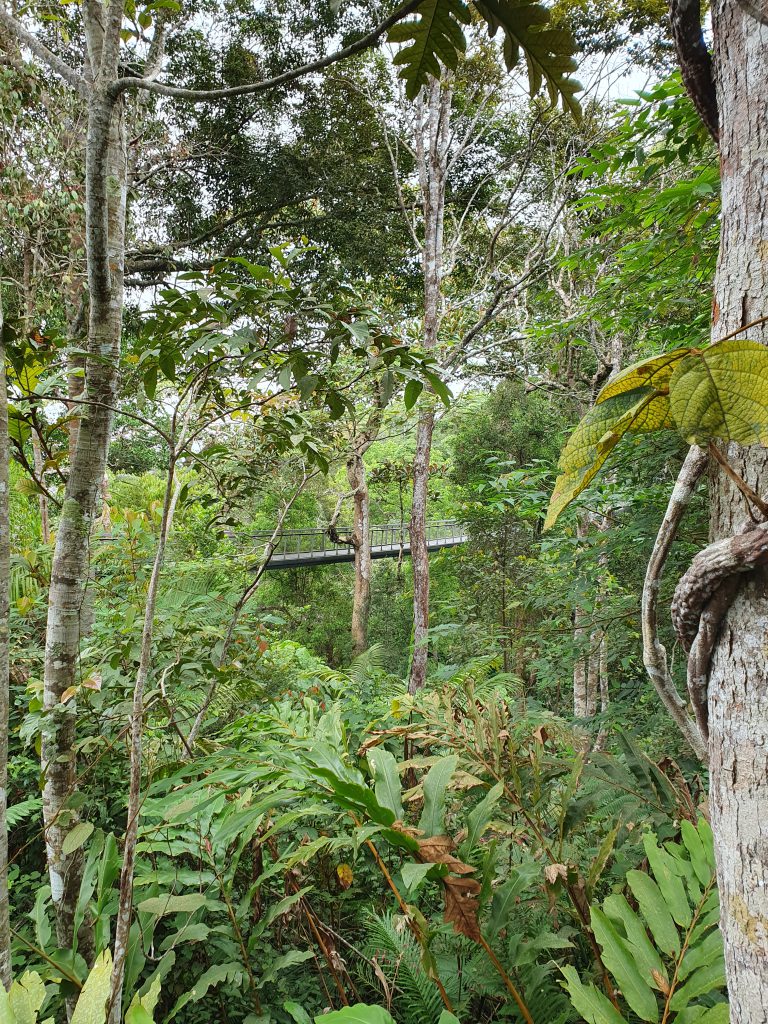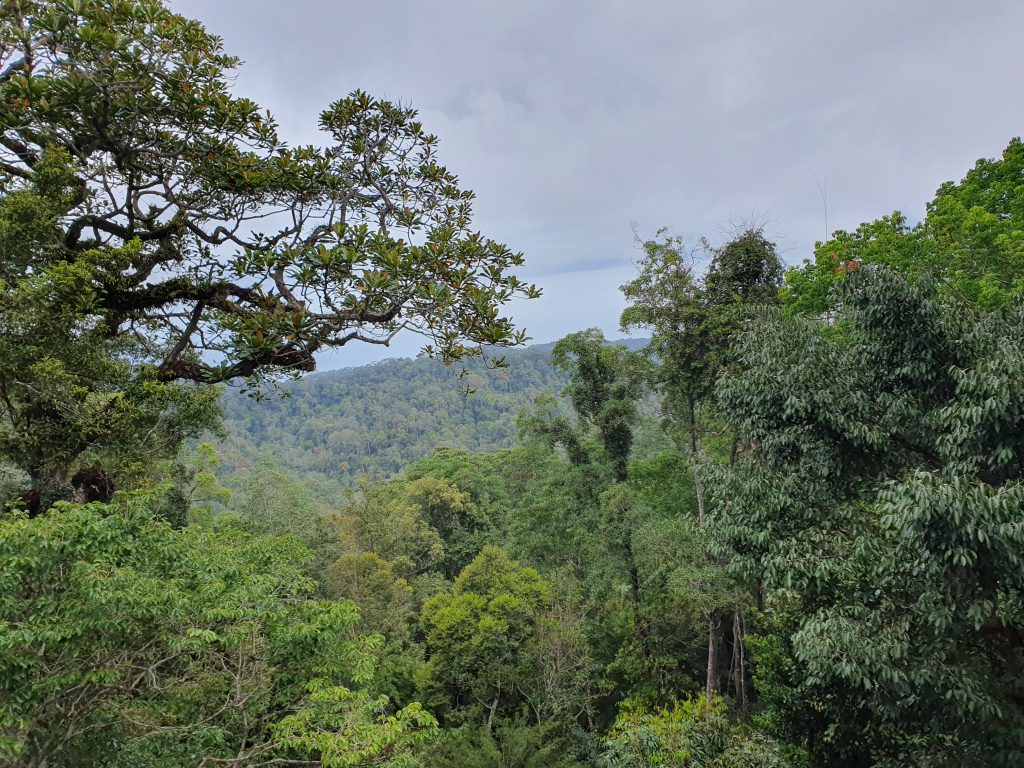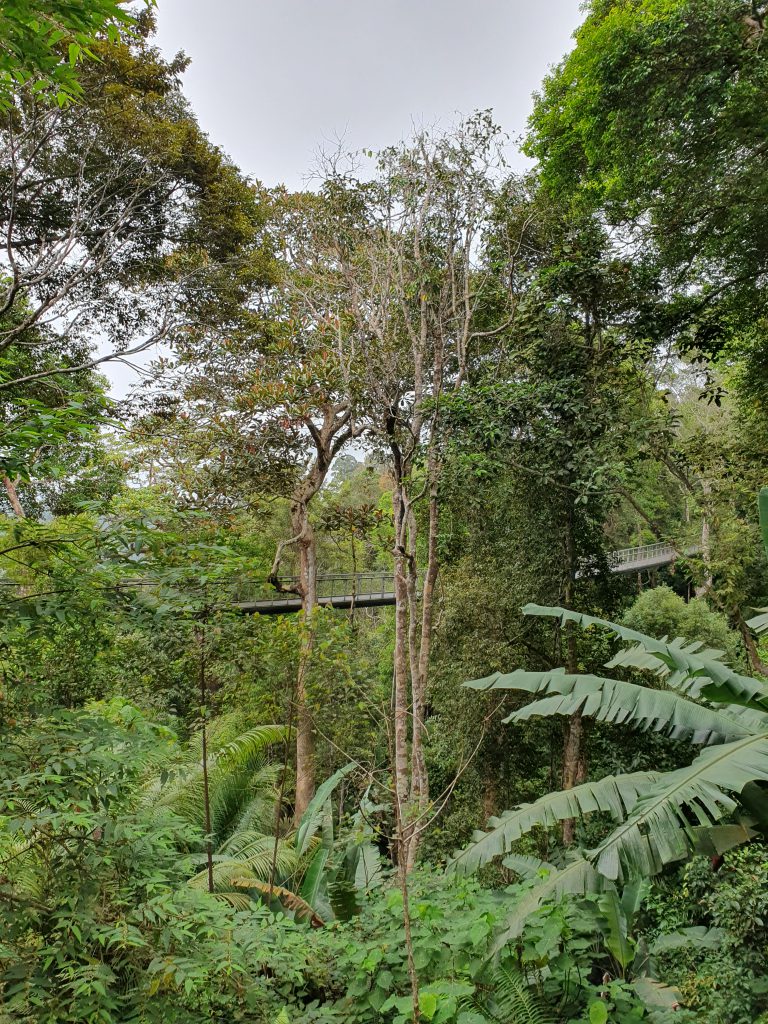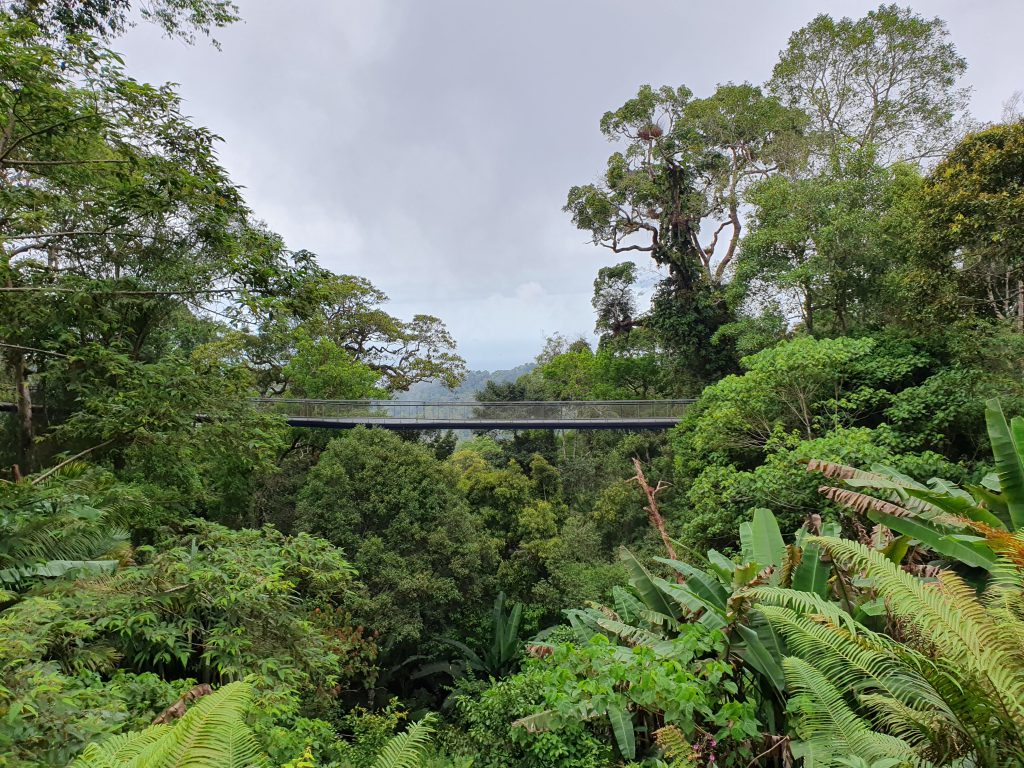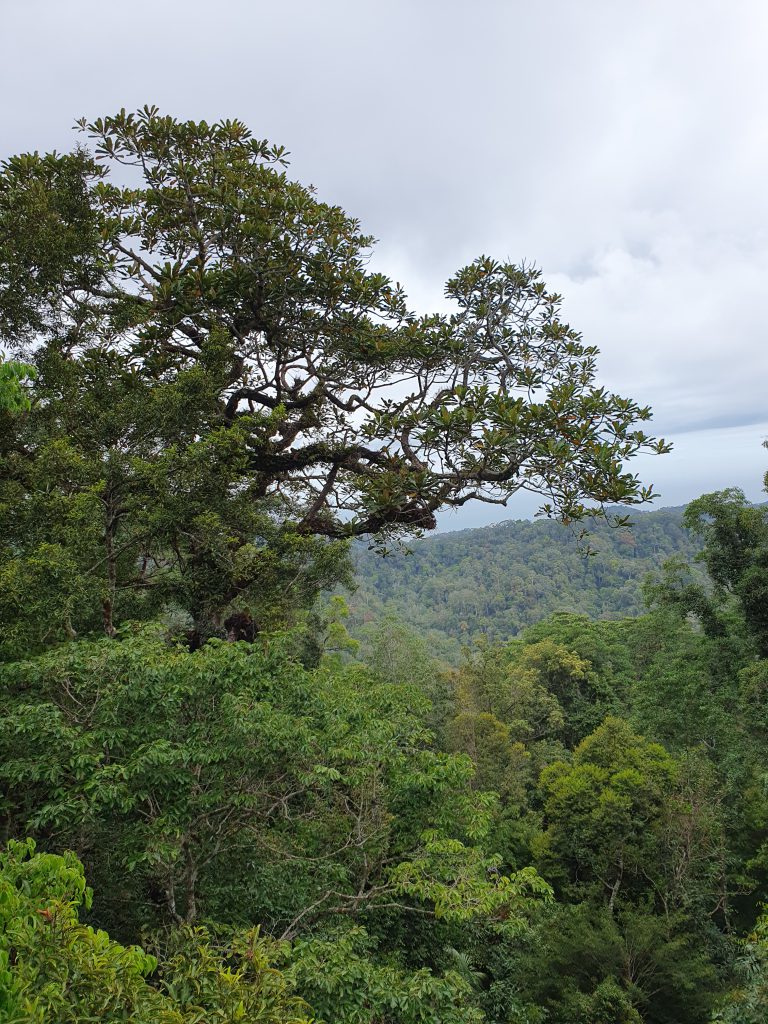 We spotted a few local butterflies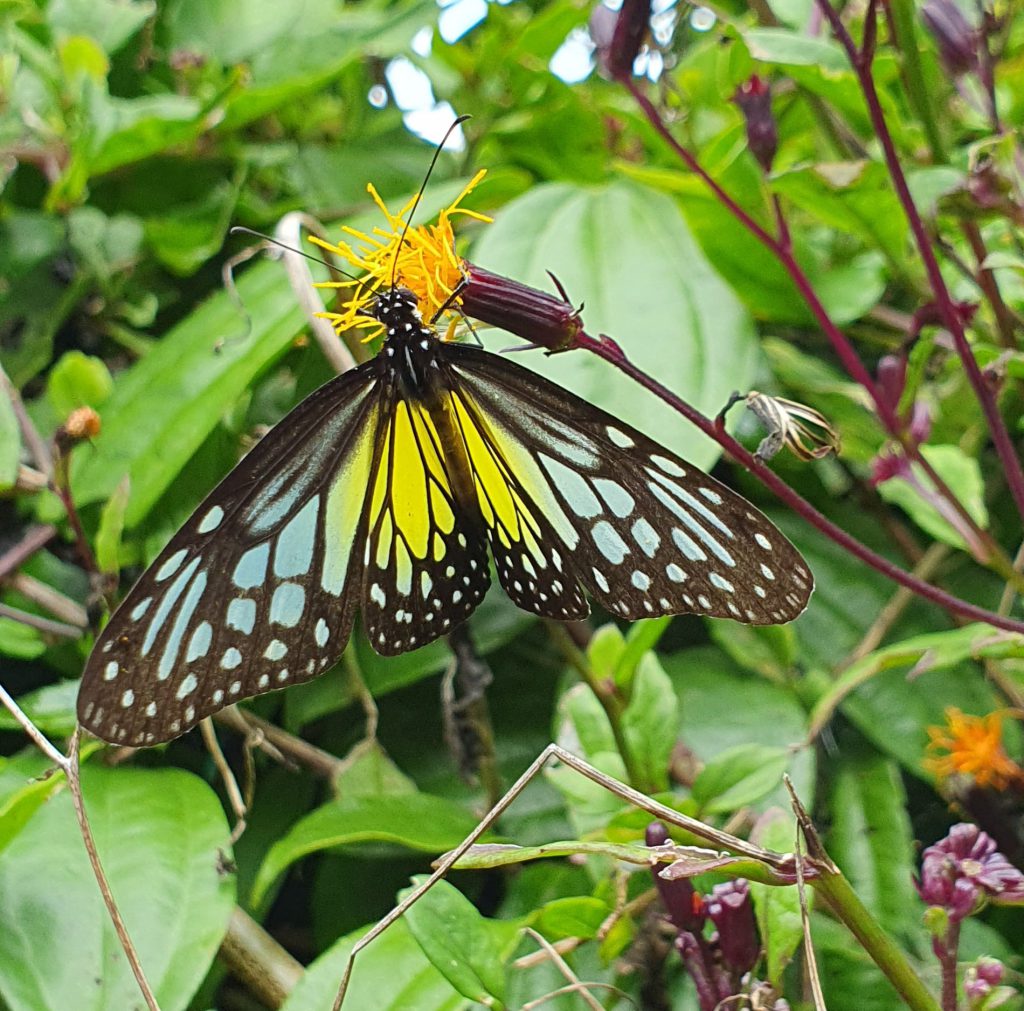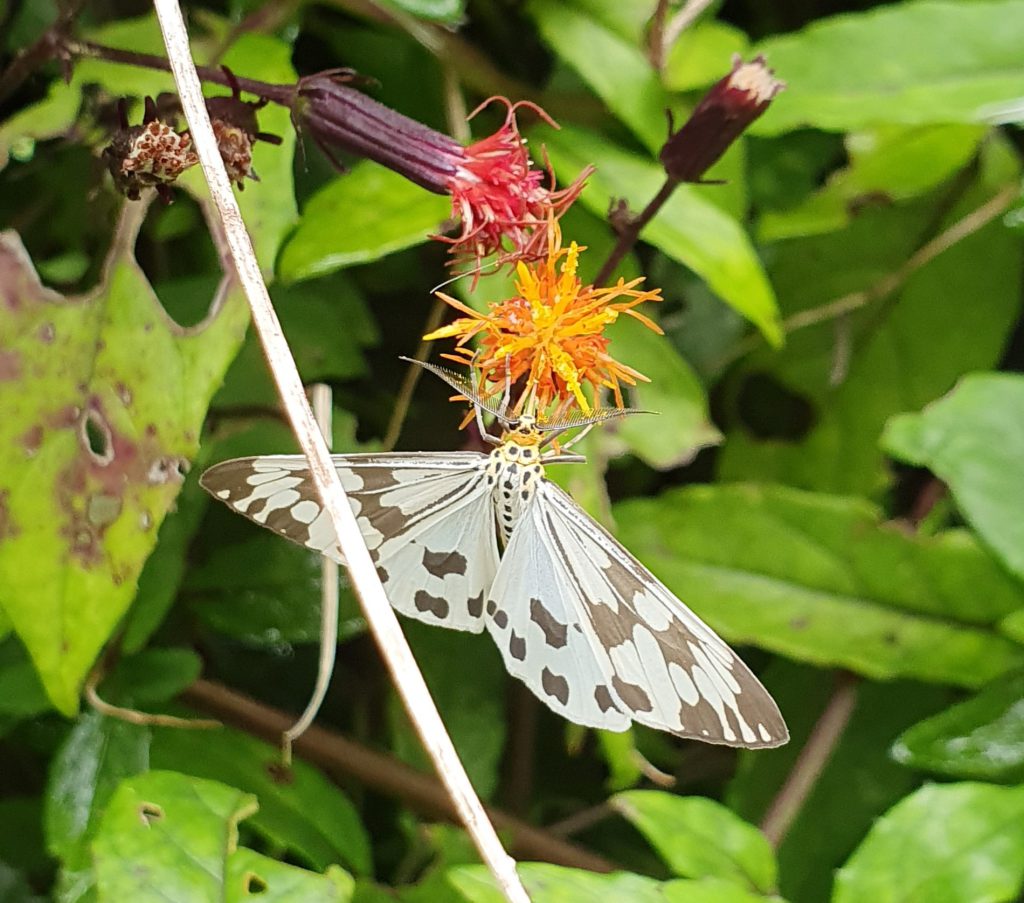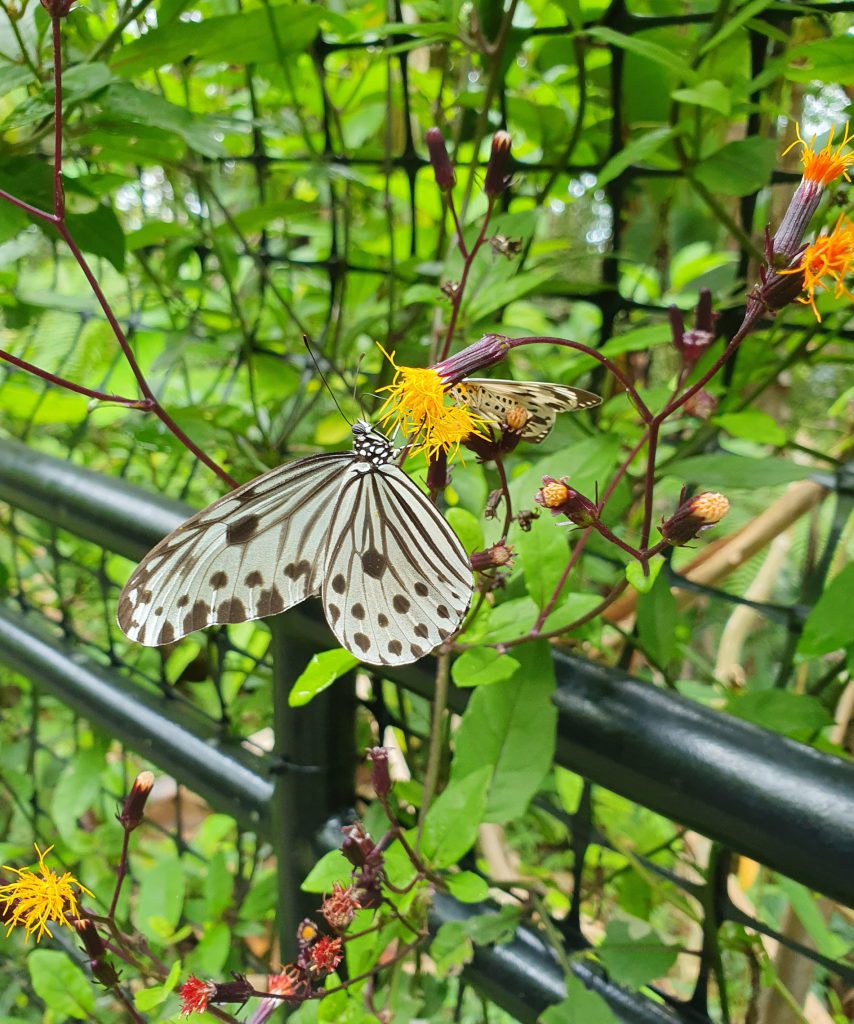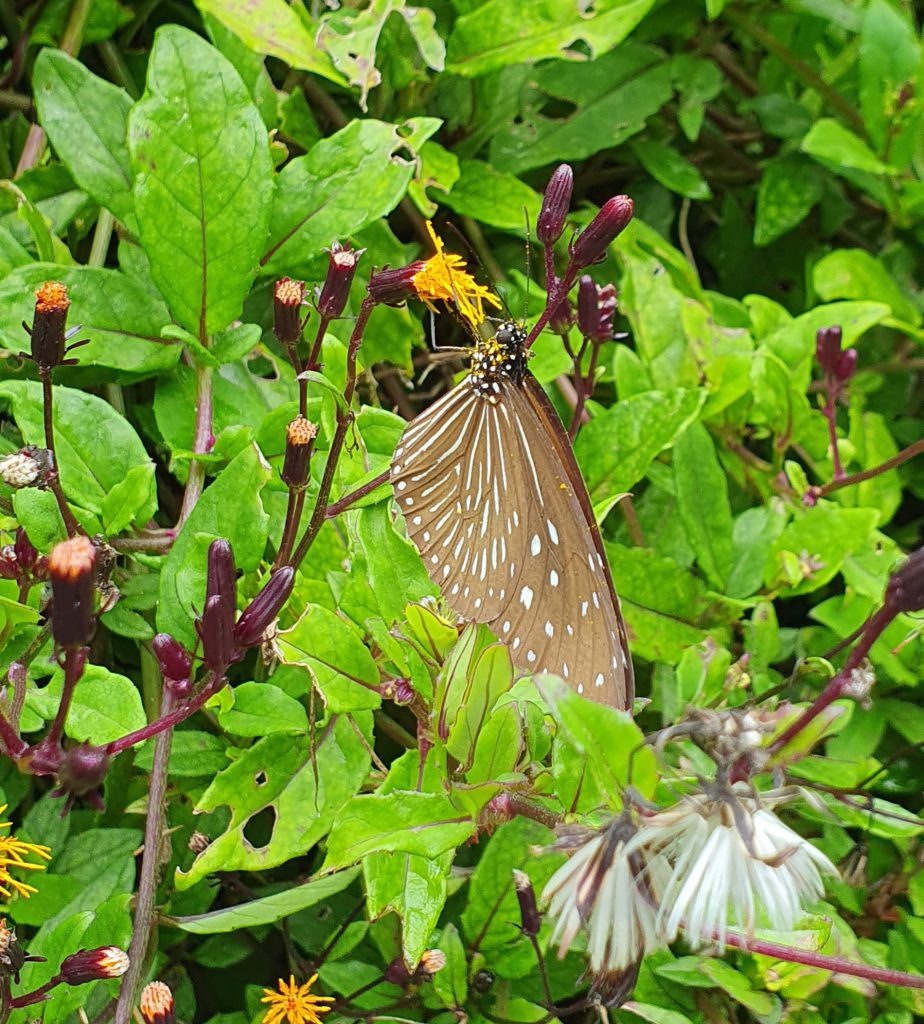 In the centre of The Habitat, the Curtis Crest tree top walk requires a climb up some stairs. The views would have been excellent except by this time the rain clouds were descending and everything turned misty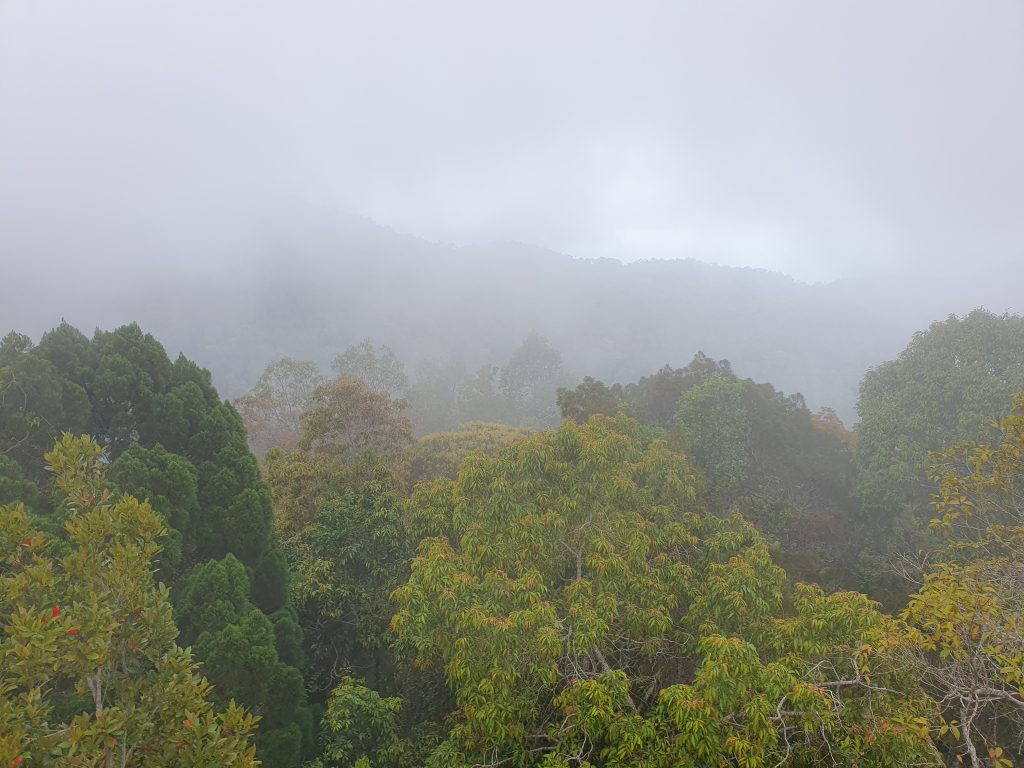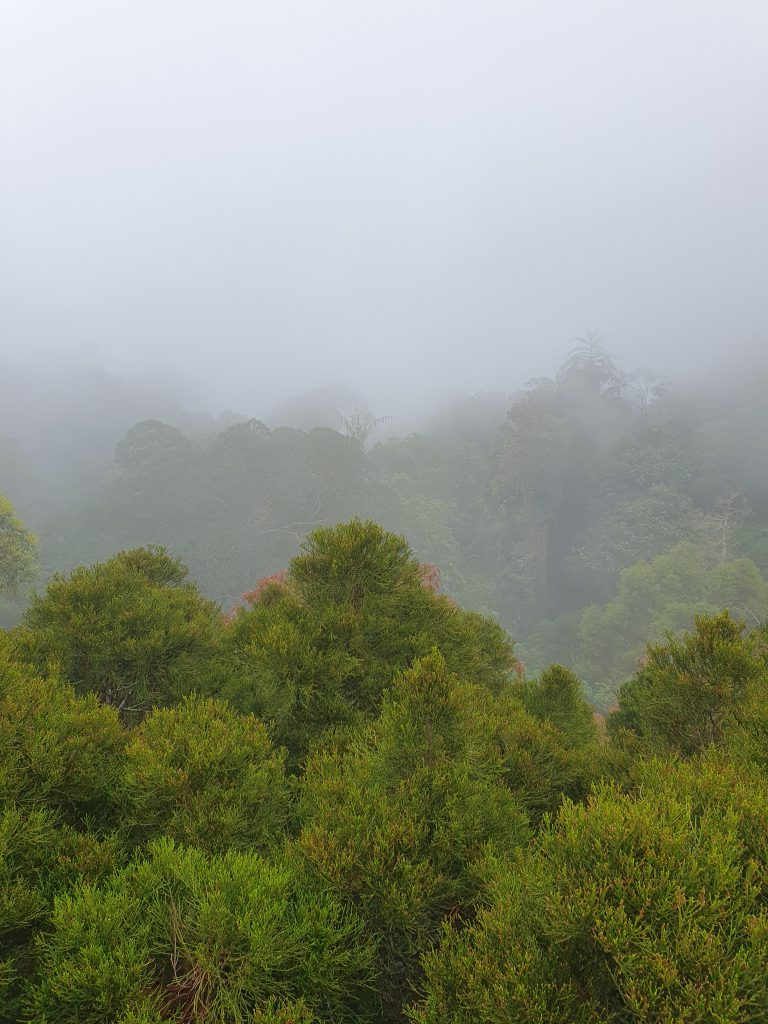 Need to know for tourists:
If you are driving, there is a public car park at the entrance of Penang Hill. You will need a local Touch 'n Go prepaid transport card to enter and exit. This can be purchased and reloaded at local convenience stores, newsagents, travel hubs (e.g. train stations) and petrol stations.
Malaysia citizens pay a much reduced rate for tickets but there are concession rates for those aged 60 and above regardless of nationality. You will require proof of age so bring a photocopy of your passport or driving licence.
Strictly no horseplay aboard the train. No mention of masks but it is still a good idea to wear one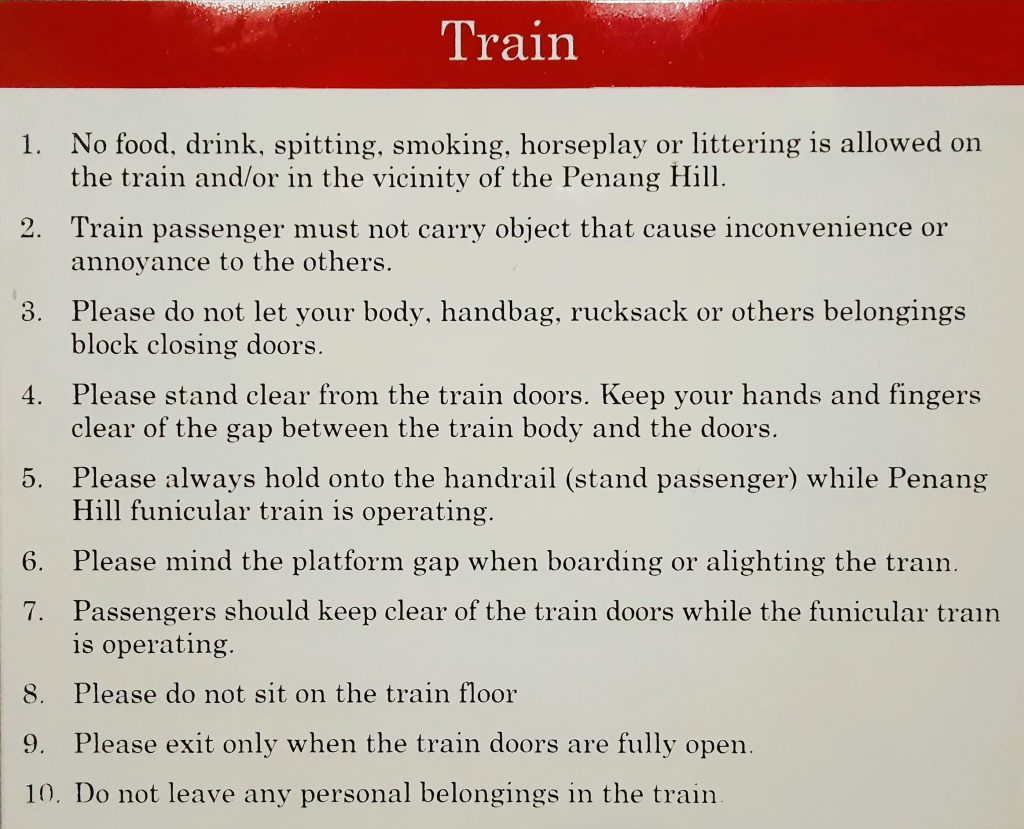 As a matter of interest, here are the other British hill stations in Asia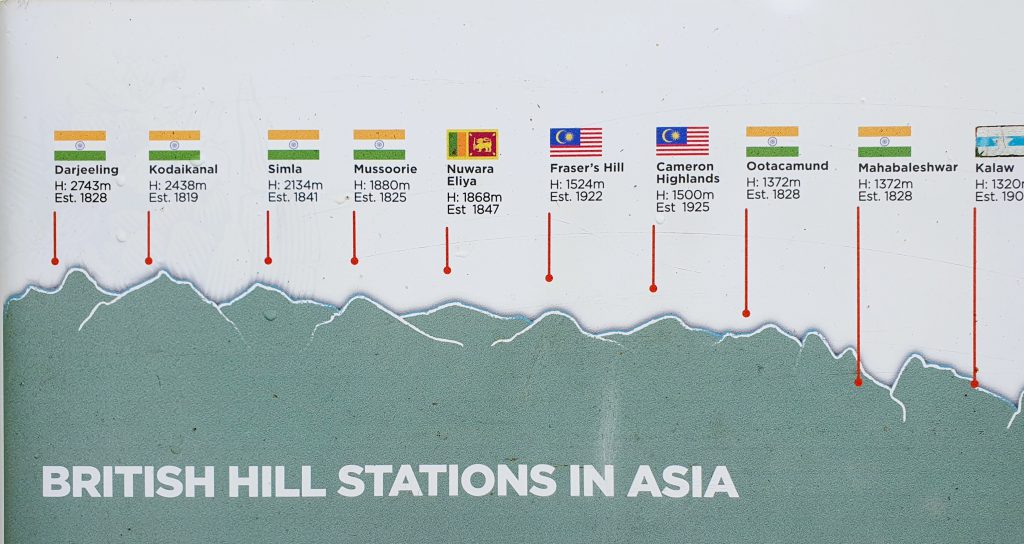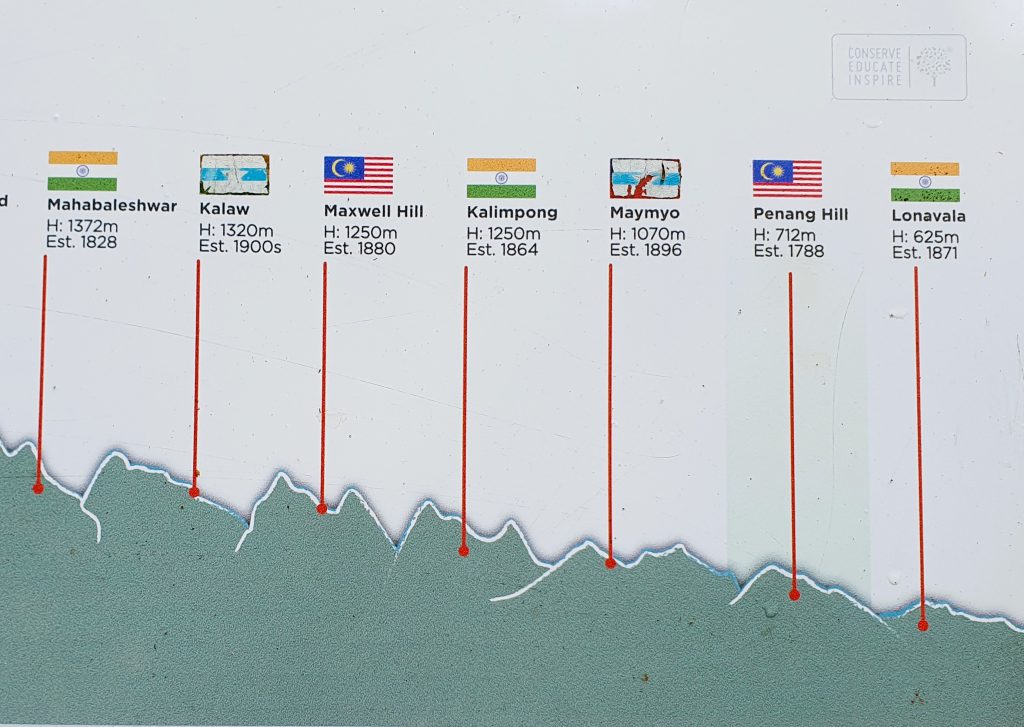 By the time we left Penang Hill and arrived back at our hotel it was already mid-afternoon. We stopped by my favourite place during this trip i.e. Norm Micro Roastery, which I will write about in a later post.