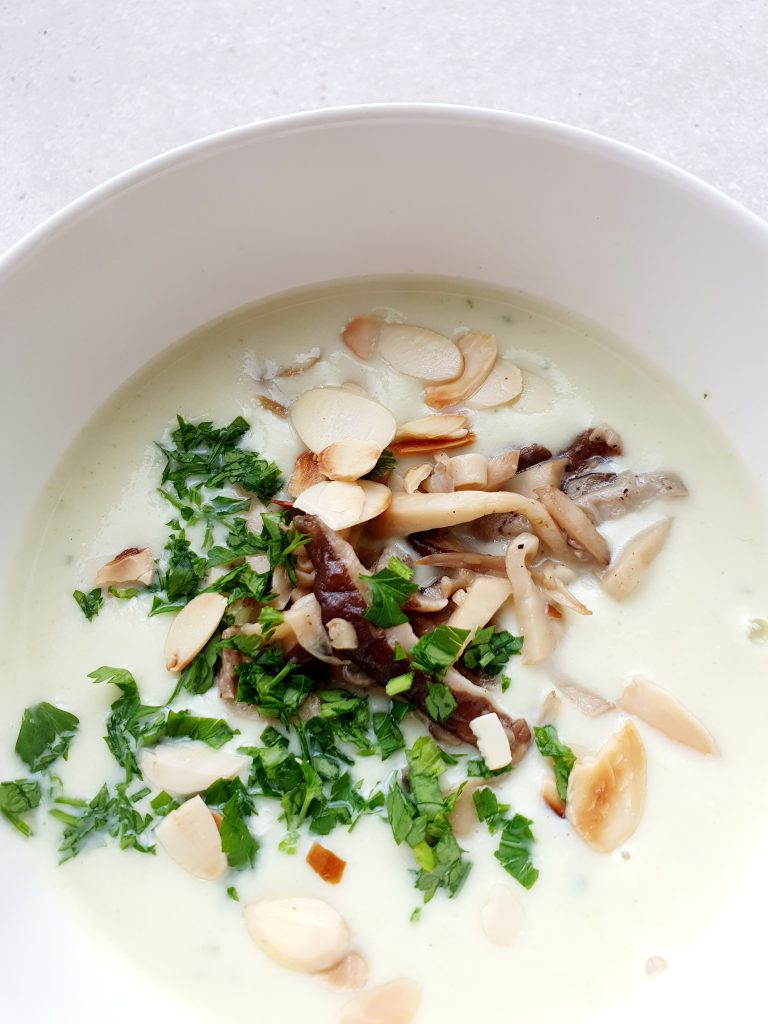 We are in the first week of January and it is back to work. Specifically, it is back to Work From Home. WFH will be to this generation of university graduates what Yuppie was to my generation. Our kitchen continues to be the most used room in the house, being a combination of breakfast hub, office canteen, local cafe and family social eating space.
This cauliflower soup is based on the Cauliflower and Chestnut Soup I wrote about this time last year. I changed a few things here and there to make it more interesting. This is probably the strategy of the UK government too: tweak a few policies, make a few announcements, package everything to look fresh and perky. Before you know it, another year has passed and we are back to forgetting the bad news and hoping for better days in the next 52 weeks.
Over lunch we discussed whether it was possible to intensify the taste of cauliflower. I think if the cauliflower were to be roasted first, the water content would lower and hopefully this would concentrate the favour. Otherwise we should just accept that cauliflower has one lovely quality that also pertains to aubergines, tofu and chicken, that is, it is a beautiful foil for whatever other flavours you care to bring to the recipe.
For more cauliflower taste, I added the leaves to the soup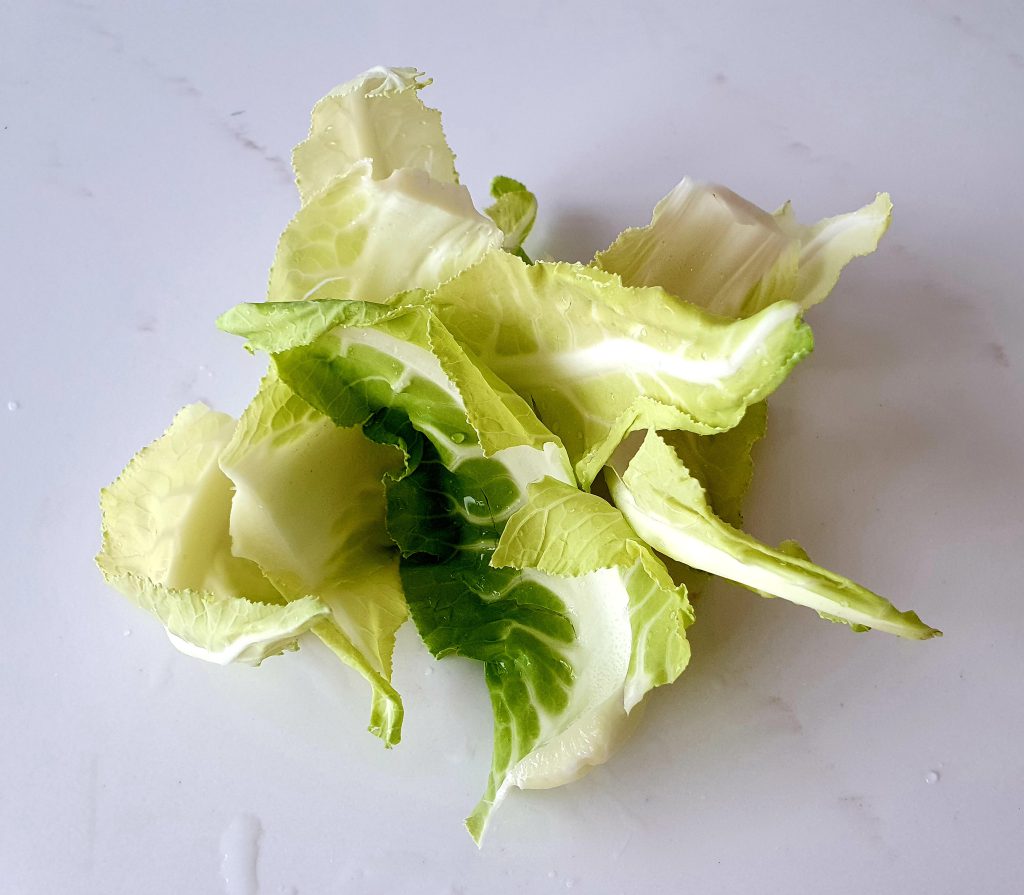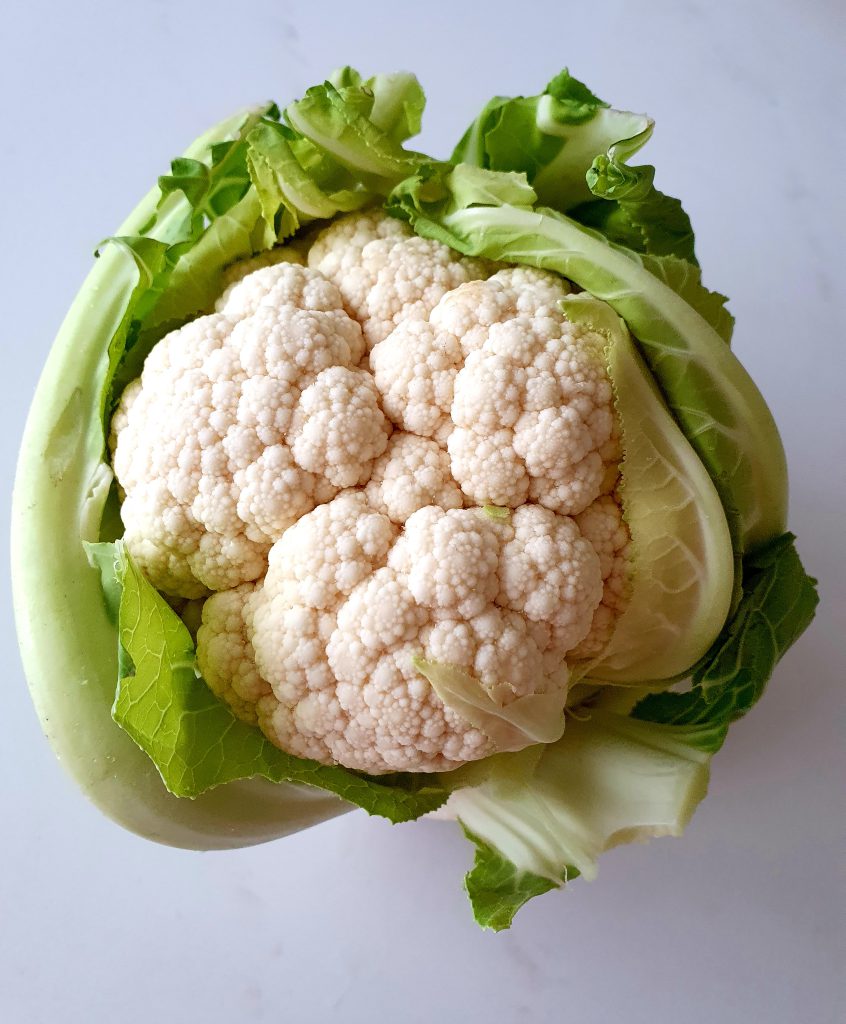 For different flavours, I added Boursin soft cheese and topped it with fried mixed mushrooms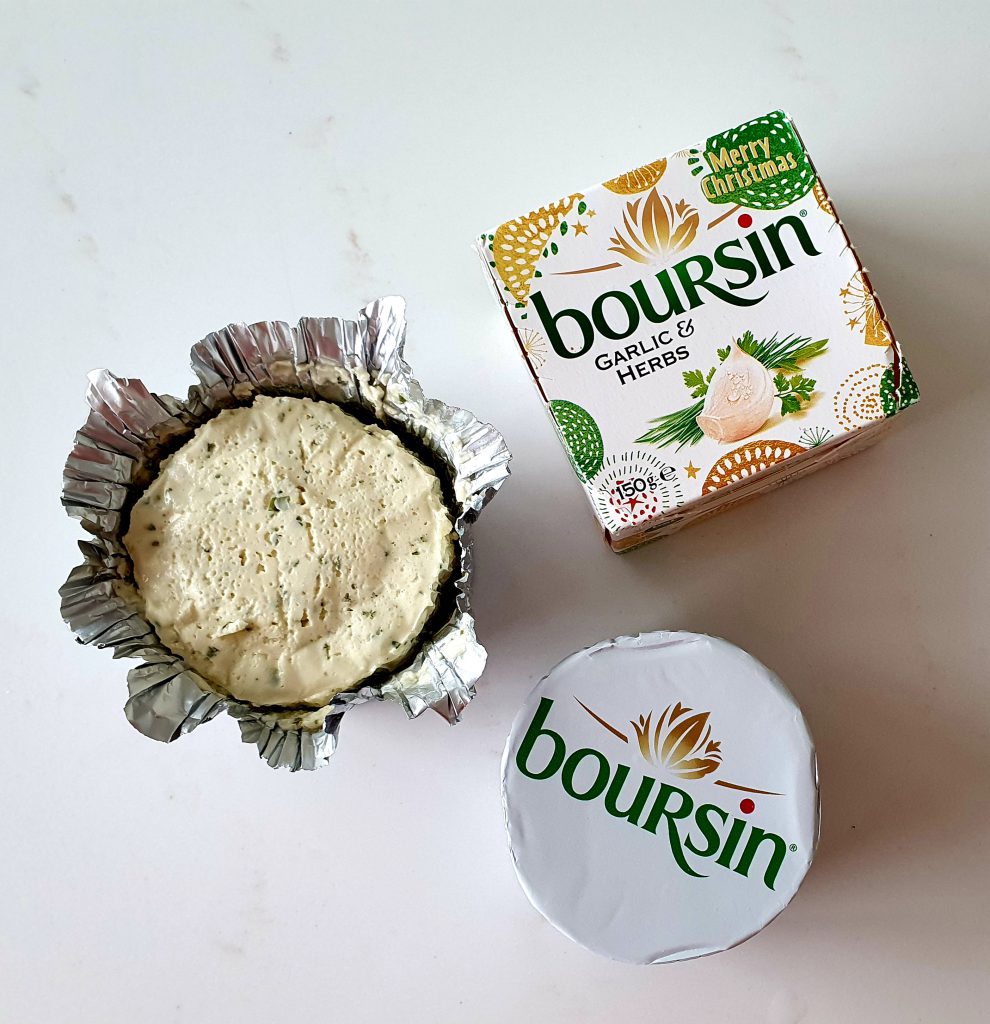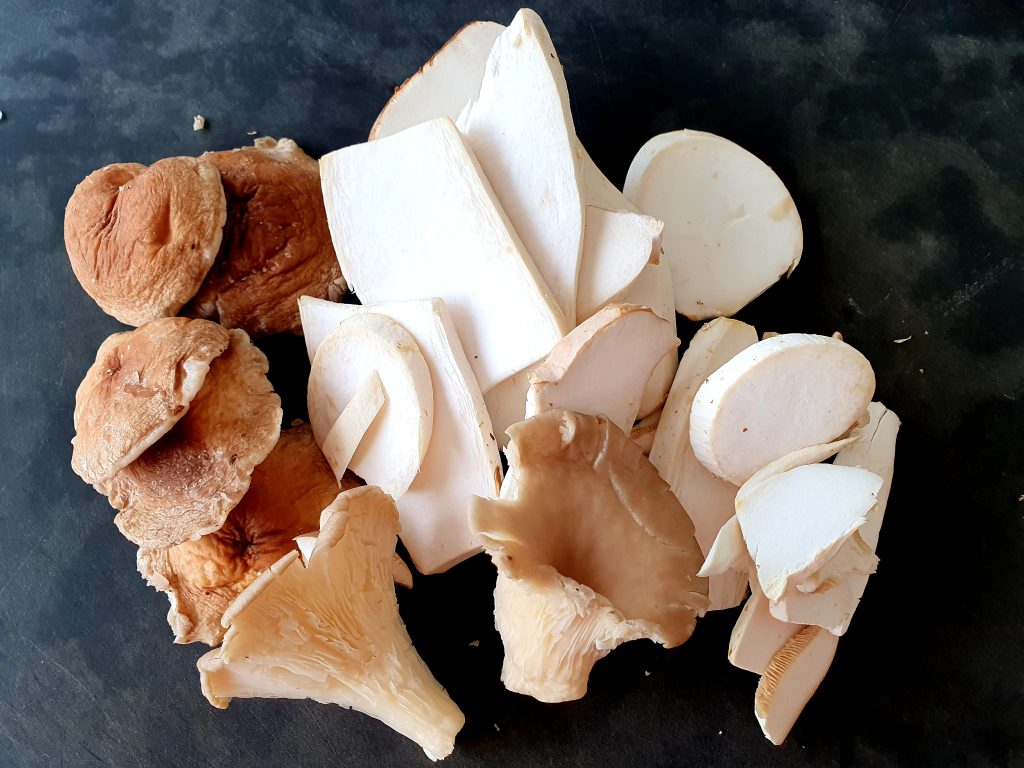 For the Soup:
100 g white onion or shallots, peeled and quartered
20 g olive oil
600 g cauliflower and stalks, cut into small pieces
500 g milk
400 g water
2 teaspoons Marigold vegetable stock powder
1 tablespoon plain flour
¼ teaspoon fine sea salt
¼ teaspoon black pepper
100 g Boursin soft cheese with garlic and herbs
Squeeze of lemon juice
For the Toppings:
200 g mixed mushrooms, sliced thinly
2 cloves garlic, minced
1 tablespoon olive oil
25 g flaked almonds, toasted
2 tablespoons finely chopped flat-leaf parsley
I used my Thermomix to make the soup, but you can use any method you are used to. Basically the vegetables are cooked in the liquid, the soft cheese is added at the end, and everything is processed until smooth.
How to Make:
Place the onion in the TM bowl and chop 5 seconds /speed 5. Scrape down the sides of the bowl with a spatula.
Add the oil and sauté 2 minutes /120°C/ speed 2.
Add the cauliflower and chop 5 seconds /speed 5. Scrape down the sides of the bowl with a spatula. Repeat if necessary.
Add the milk, water, vegetable stock powder, flour, salt and black pepper. Cook 20 minutes /98°C /speed 2.
Whilst the soup is cooking, sauté the mushrooms in the garlic and oil until cooked. Toast the flaked almonds and finely chop the parsley.
When the soup has finished cooking, add the soft cheese and a squeeze of lemon juice. Liquidise 1 minute / speed 10, increasing the speed from 4 – 10 gradually over the first 20 seconds.
Taste for seasoning. Sprinkle on the mushrooms, flaked almonds and parsley before serving.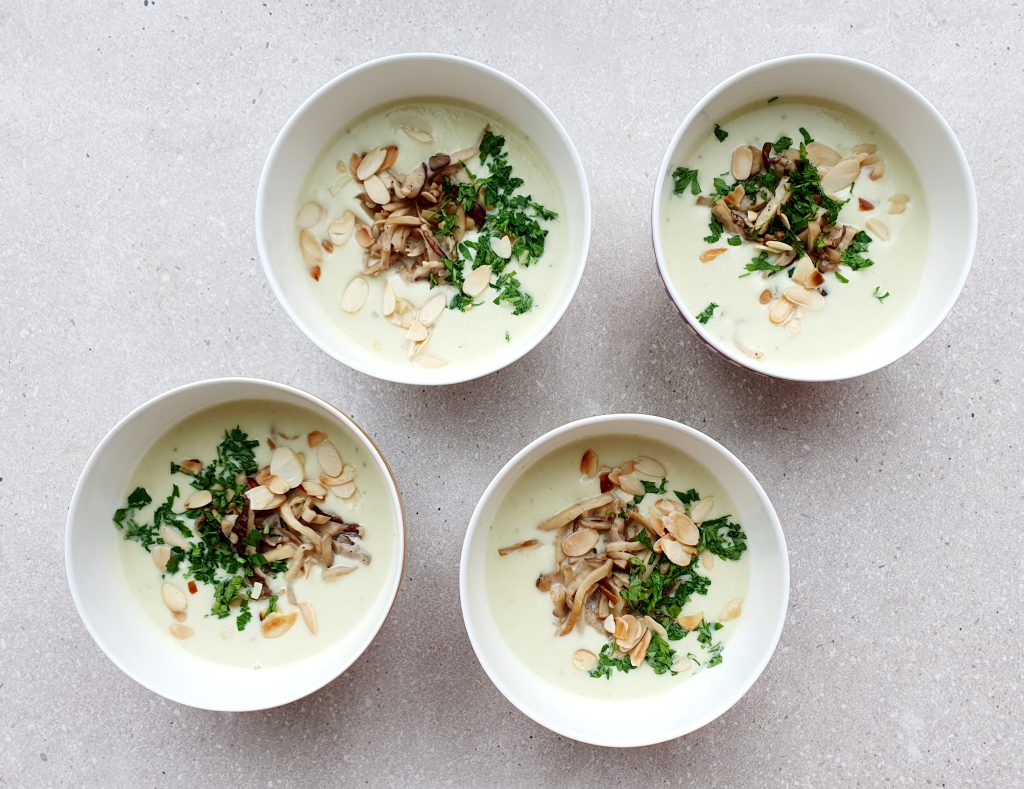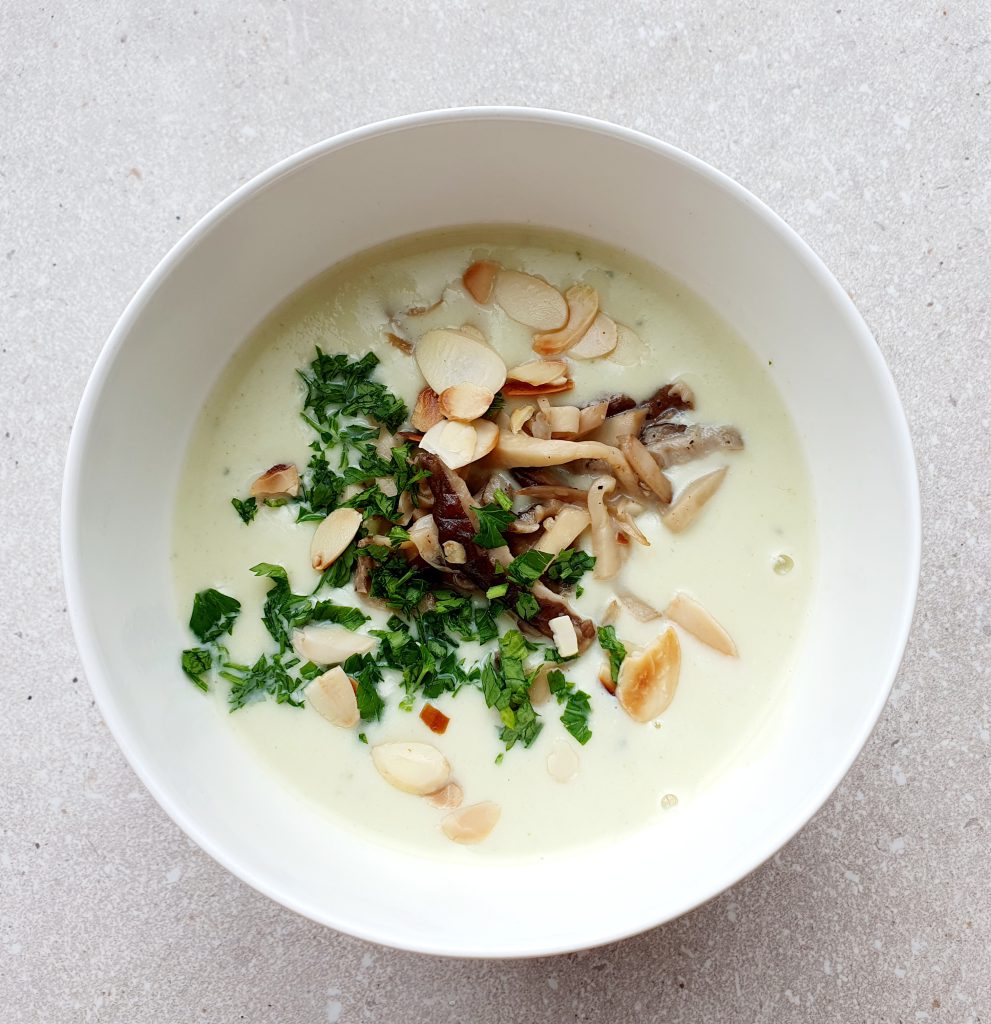 When I get tired of cleaning up after cooking, I remind myself that having company for meals is one of the great luxuries of life, and one that I must always appreciate. One day I will be too tired and too forgetful to make sense cooking. When that day comes I will just consult the Michelin guide, hop to the nearest restaurant and let someone else take over. That is Plan B. Plan A always has been to cook for the family and I hope this can be for many more years.