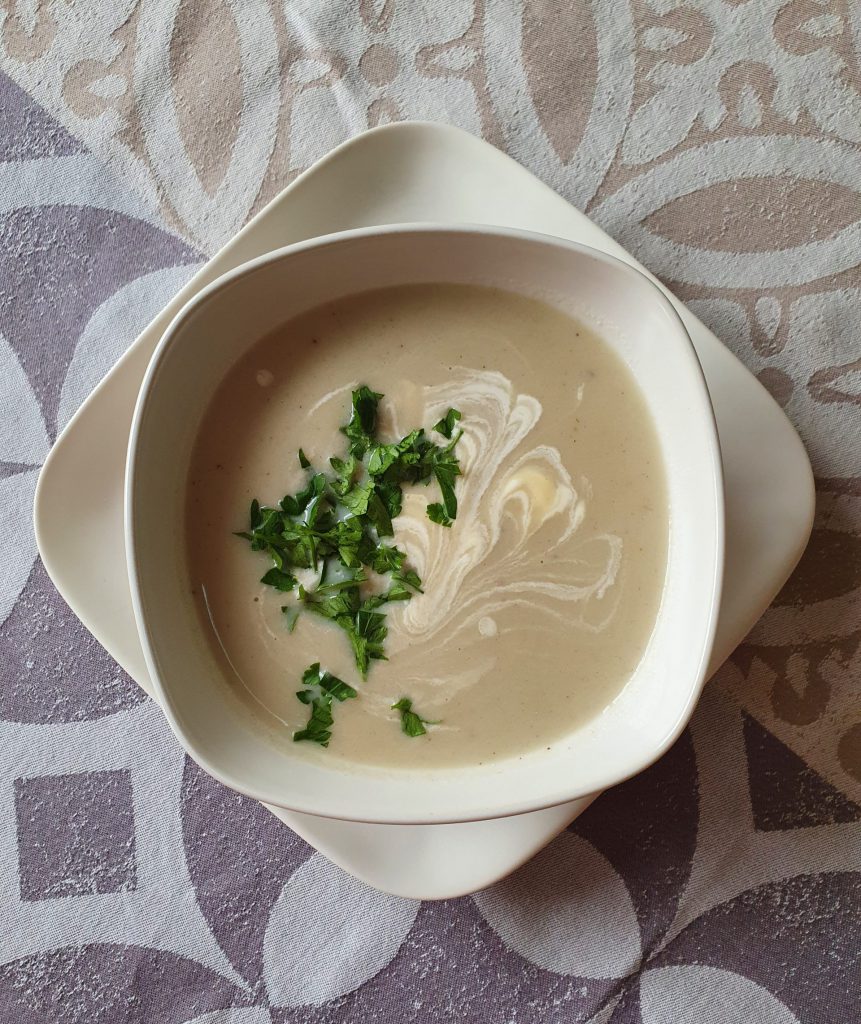 Not surprisingly, it is another very cold day here in London. On days like these thoughts inevitably turn to soup and bread for lunch.
This soup is made using some simple ingredients, and there are substitutes for the cauliflower which I will mention as I go along.
Can you taste the chestnuts? Niece Number 2 said she could not distinctly taste it. We then wondered whether anyone could tell there were chestnuts in the soup if no one had mentioned it.
The only way you can tell is if you were to make another pot of soup using all cauliflower and omitting the chestnuts. But then cauliflower is such a plain vegetable you would be craving all sorts of additions like a pesto topping, or some curry paste or a handful of shiitake mushrooms. I can now imagine more versions of this soup as we face more cold weather in the months ahead.
Some of the ingredients: onion, cauliflower, chestnut and Parmesan cheese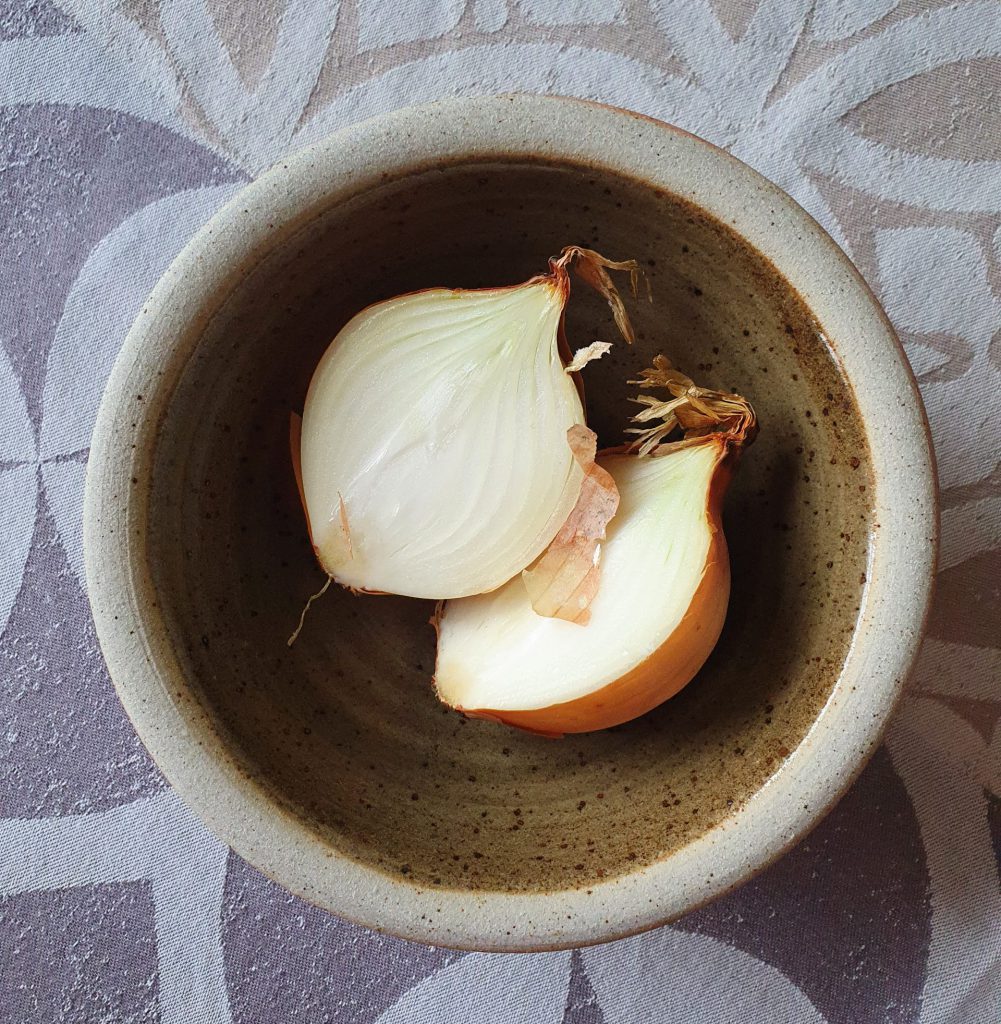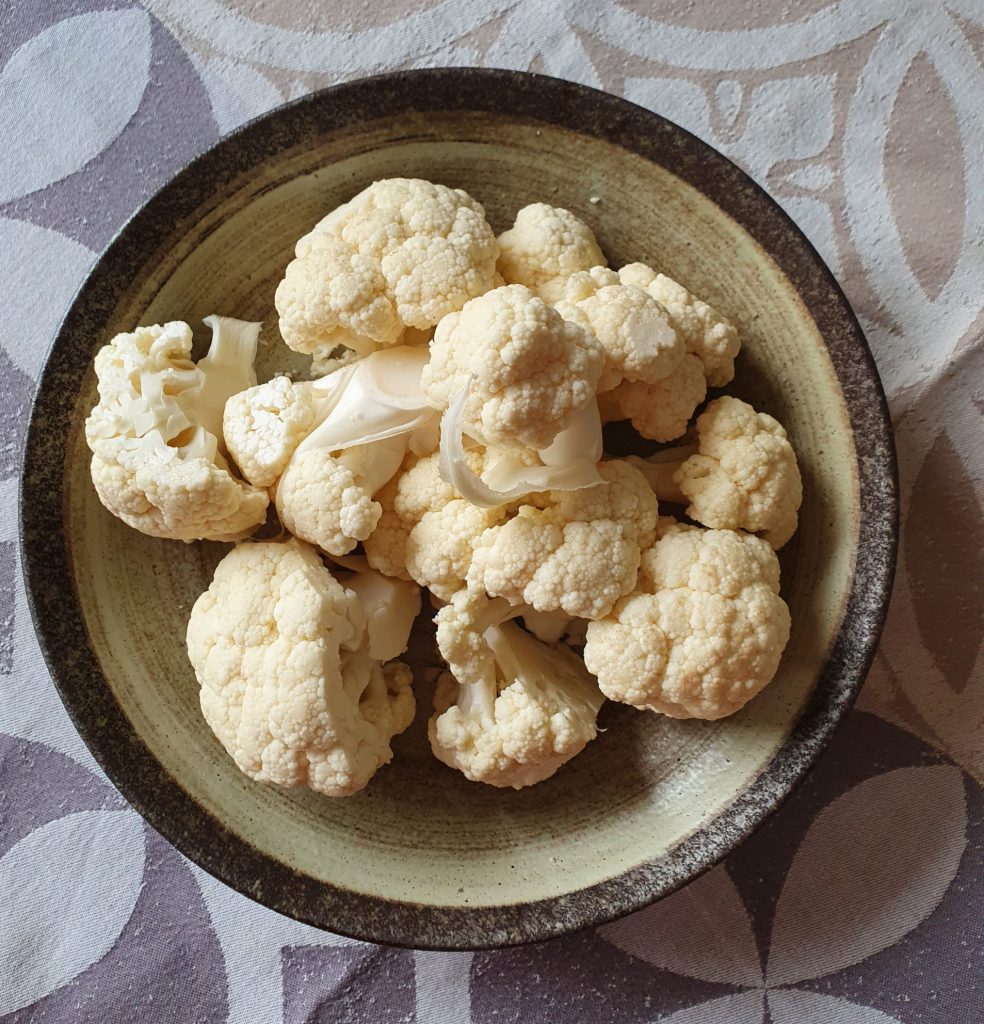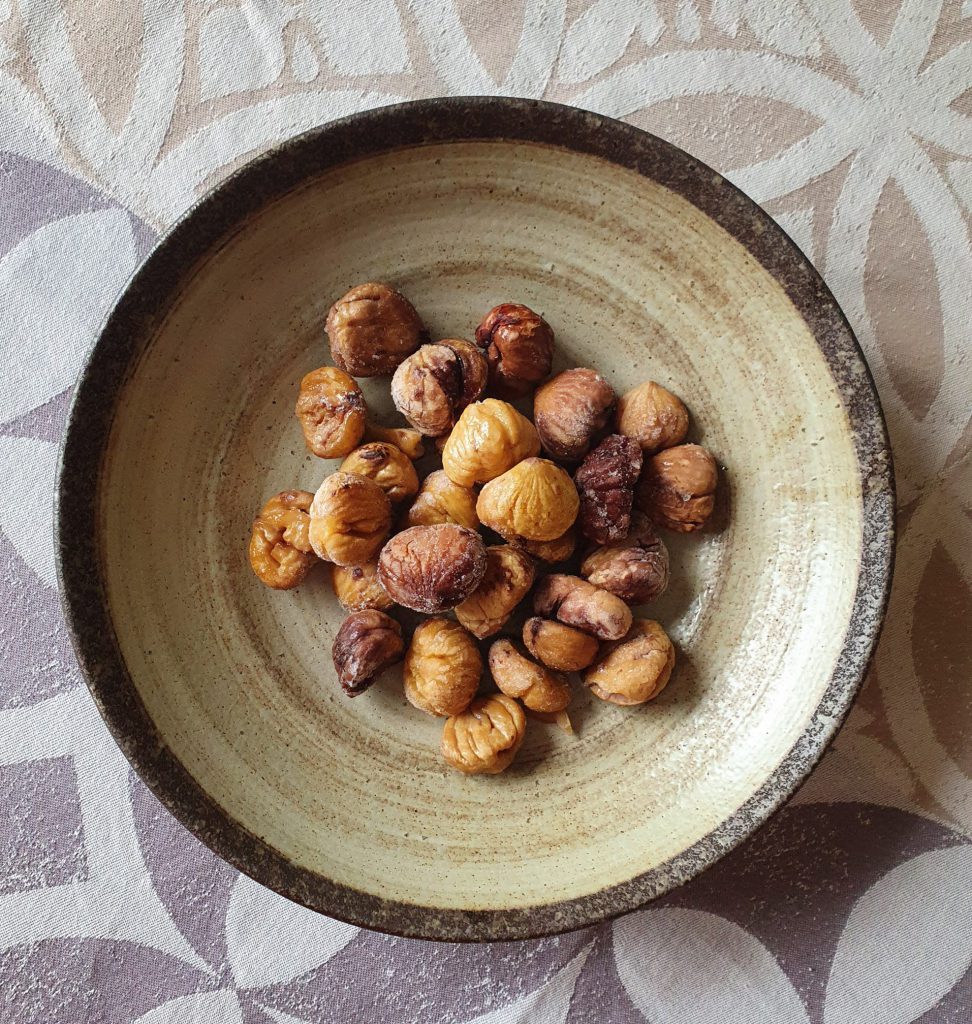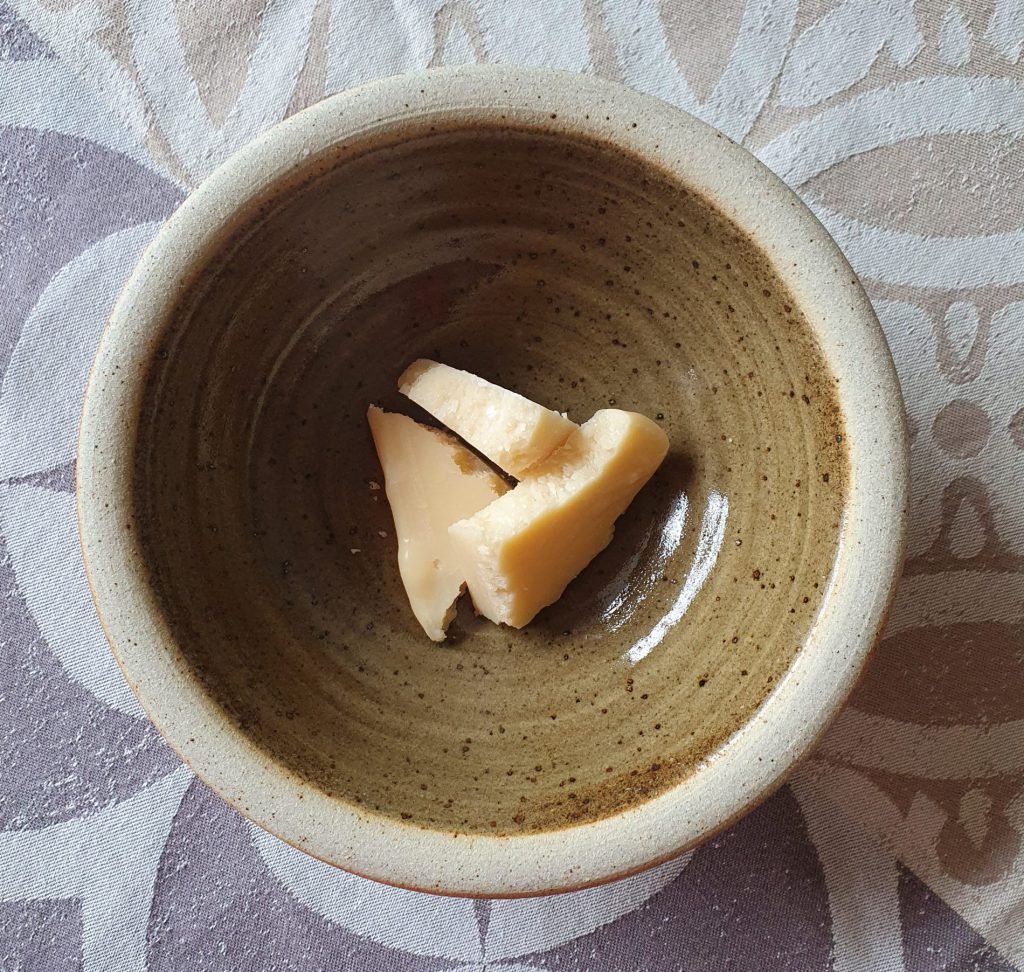 For the Soup:
50 g Parmesan cheese
125 g white onion or shallots, peeled and quartered
1 garlic clove, peeled
20 g olive oil
600 g cauliflower, cut into small florets
(Alternatives: instead of using 600 g cauliflower, substitute 200 g cauliflower with 200 g parsnips or 200 celeriac. The soup will taste slightly more earthy and sweet)
180 g cooked peeled chestnuts
500 g milk
350 g water
3 teaspoons Marigold vegetable stock powder
½ teaspoon fine sea salt
¼ teaspoon black pepper
Squeeze of lemon juice
Finely chopped flat-leaf parsley, or a few crushed chestnuts, for serving
I used my Thermomix to make the soup, but you can use any method you are used to. Basically the vegetables are cooked in the liquid and then processed until smooth.
How to Make:
Place the cheese in the TM bowl and grate 15 seconds /speed 10. Remove from the bowl and keep aside for adding later into the soup.
Using the same TM bowl, chop the onions and garlic 5 seconds /speed 5. Scrape down the sides of the bowl with a spatula.
Add the oil and sauté 2 minutes /120°C/ speed 2.
Add the cauliflower and chop 5 seconds /speed 5. Scrape down the sides of the bowl with a spatula.
Add the chestnuts, milk, water, vegetable stock powder, salt and black pepper. Cook 20 minutes /98°C /speed 2.
Add the grated cheese and a squeeze of lemon, then liquidise 1 minute / speed 10, increasing the speed from 4 – 10 gradually over the first 20 seconds.
Taste for seasoning. Sprinkle on some chopped fresh parsley or crushed chestnuts before serving.
We served the soup with some toasted Flowerpot Bread made with walnuts instead of the seeds