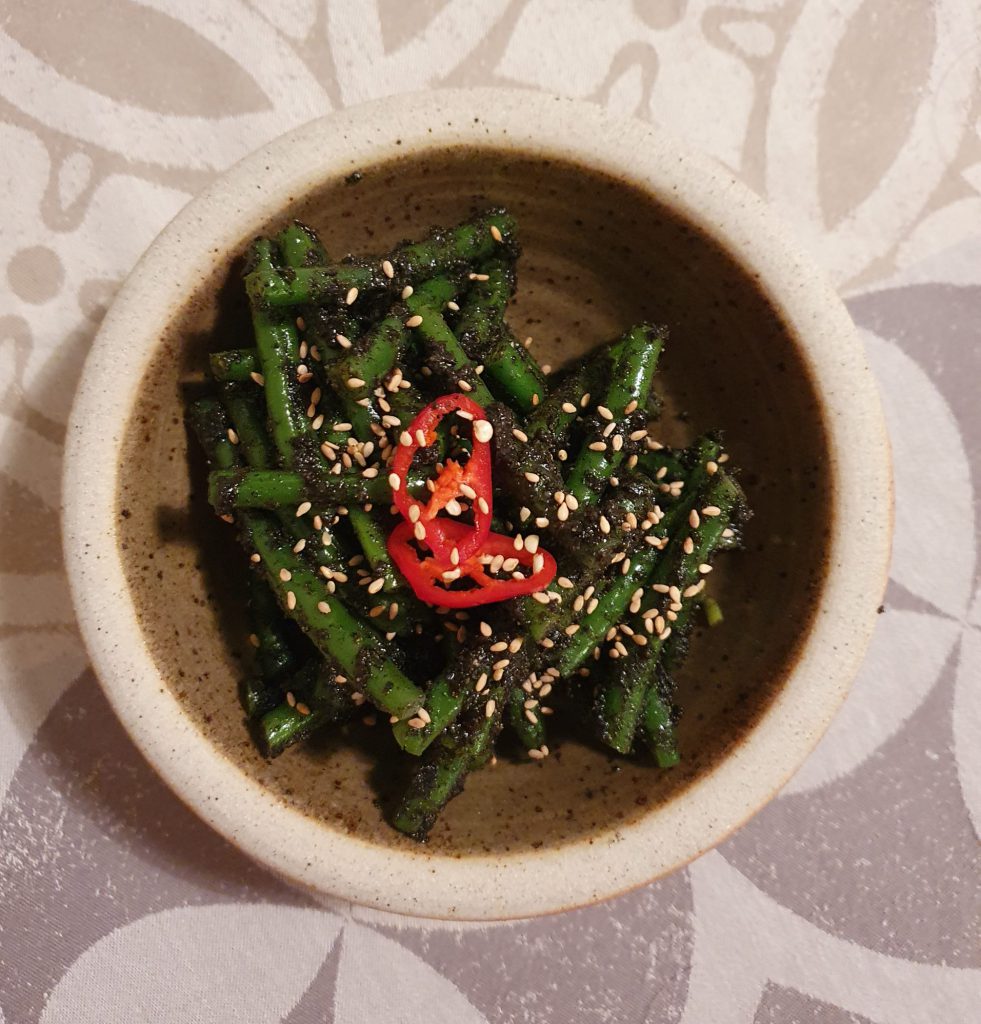 One of the most surprising questions people (English people) ask me is how cold it gets in Malaysia. I delight in letting them know that it never gets cold in Malaysia.
What I miss mostly are the daylight hours which remain consistent throughout the year. In London I wake up in the dark during the Winter months, and hardly get to finish some work before it is dark again.
To make these green beans look slightly more attractive I thought it best to dunk them in water, which reflected some light from the overhead bulb.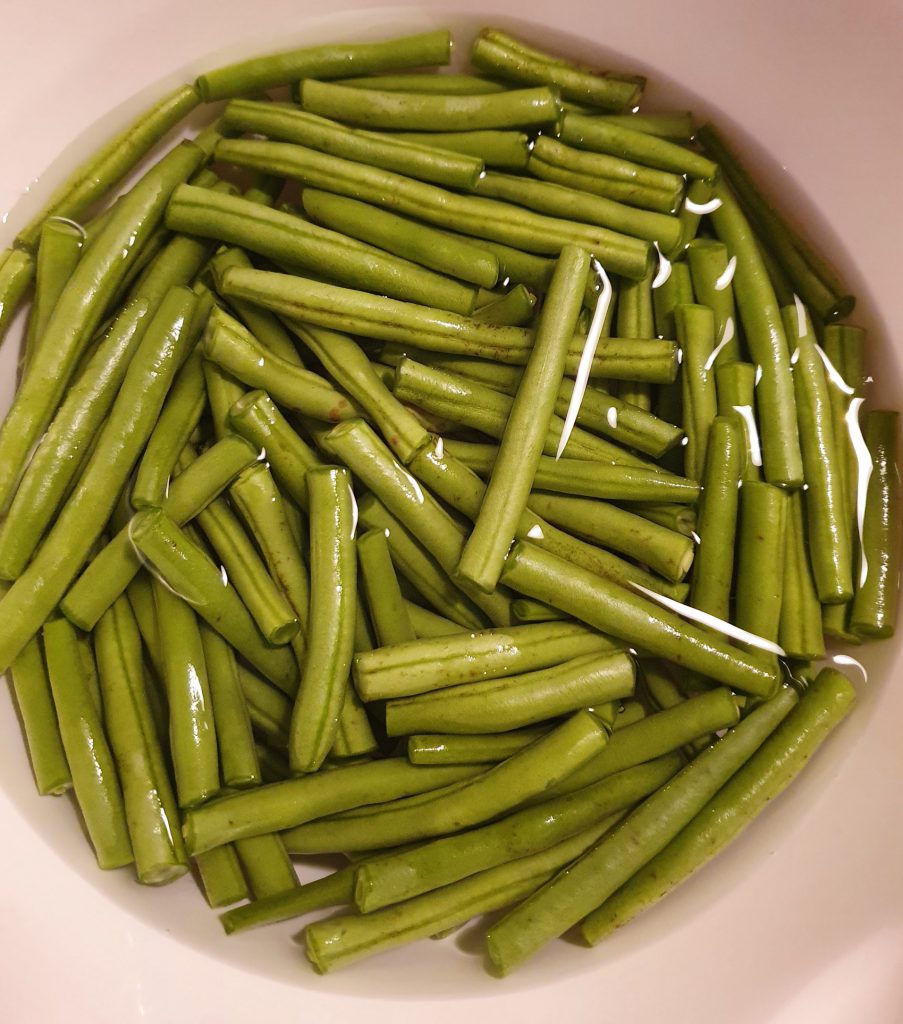 This is a very easy recipe and one that our family loves. I have always used the black sesame sauce to dress green beans, but thinking about it, it would be good too with asparagus, carrots or roasted pumpkin.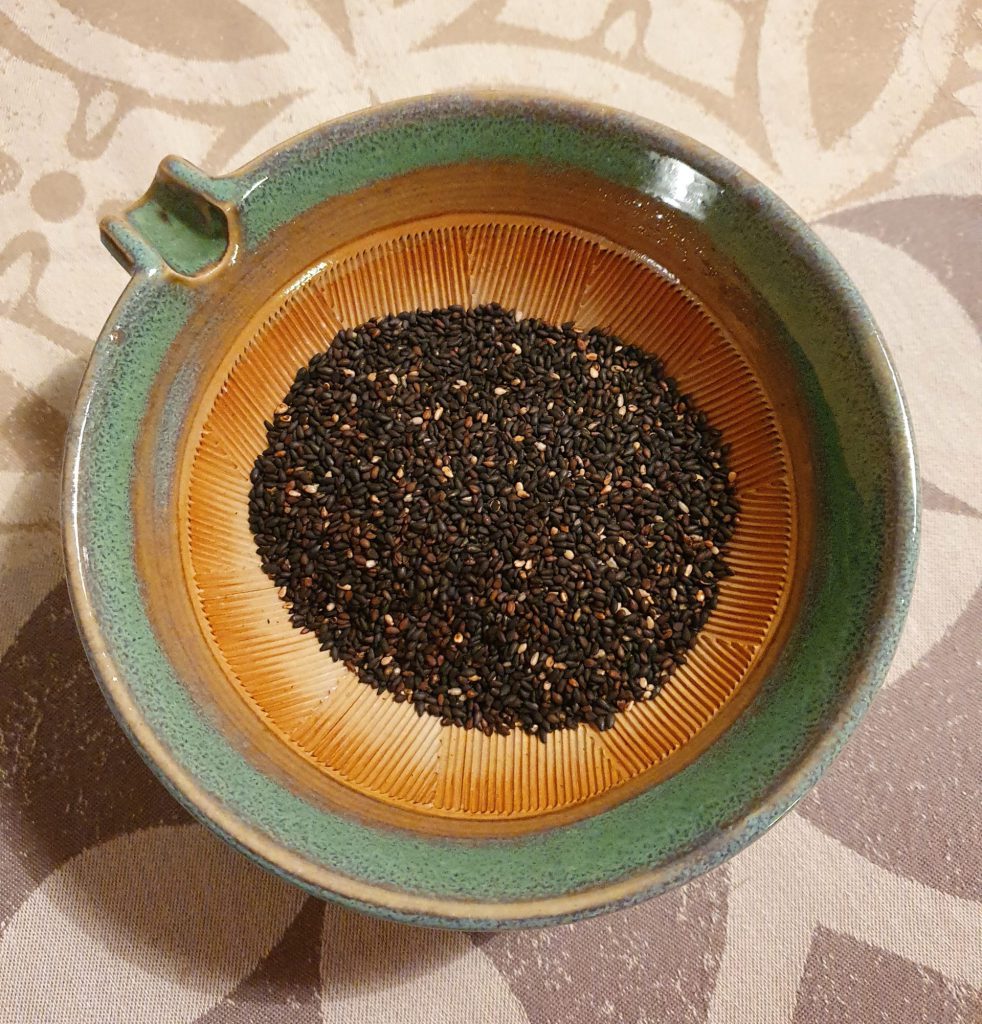 For the Black Sesame Sauce:
50 g roasted black sesame seeds
1 tablespoon unrefined caster sugar
1 tablespoon mirin
1 tablespoon light soya sauce
1 teaspoon roasted sesame oil
A small pinch of salt
300 g blanched green beans
Lightly crush the sesame seeds using a pestle and mortar or a coffee grinder. In the Thermomix, place the seeds in the TM bowl and grind 25 seconds / speed 10.
Add the sugar, mirin, soya sauce, sesame oil and salt and mix until you get a smooth paste.
Using your hand, mix the sesame dressing together with the beans. This ensures the beans get a good coating of the sauce.
Sprinkle on some white sesame seeds before serving, for a bit of contrast.
We ate the beans with some Gochujang Salmon. Gochujang is Korean red pepper paste and can be found in oriental stores* and even in some supermarkets.
1  x 600 g piece of salmon fillet
1 tablespoon each of gochujang, maple syrup and toasted sesame oil. Stir together in a small bowl until well mixed.
Gently make 3 – 4 long incisions in the salmon fillet. Rub the sauce over the salmon, making sure it goes into all exposed sides of the fish
Grill the salmon under an oven grill set to medium heat and remove when it is cooked.
Sprinkle on some white sesame seeds before serving, for a bit of contrast.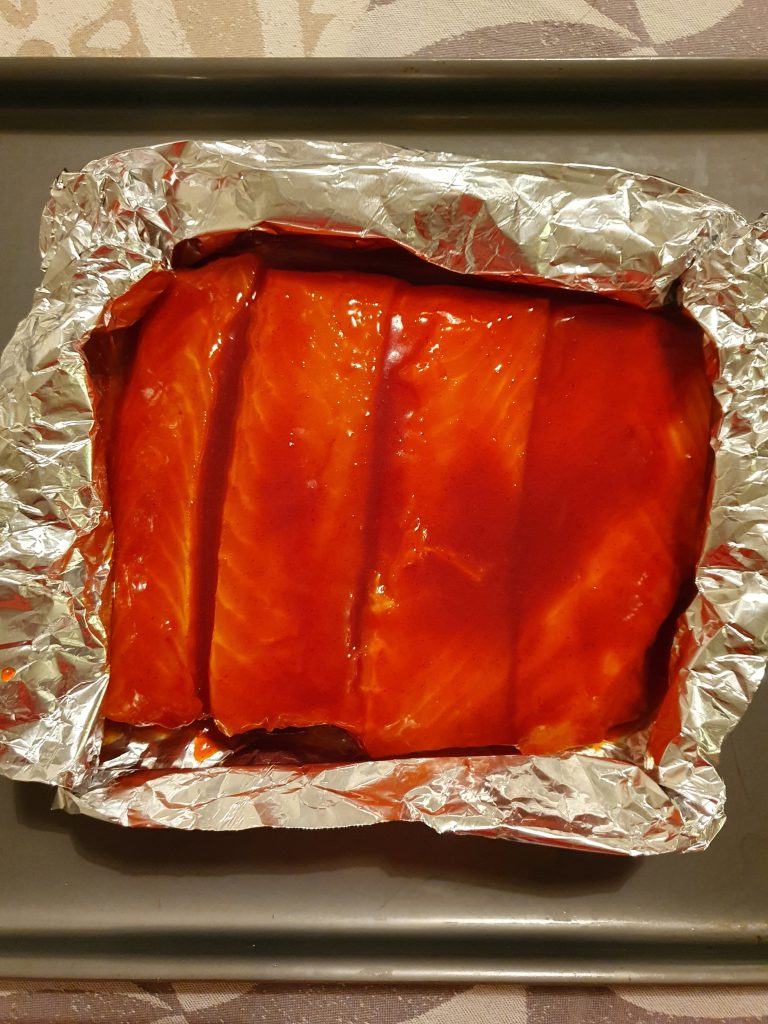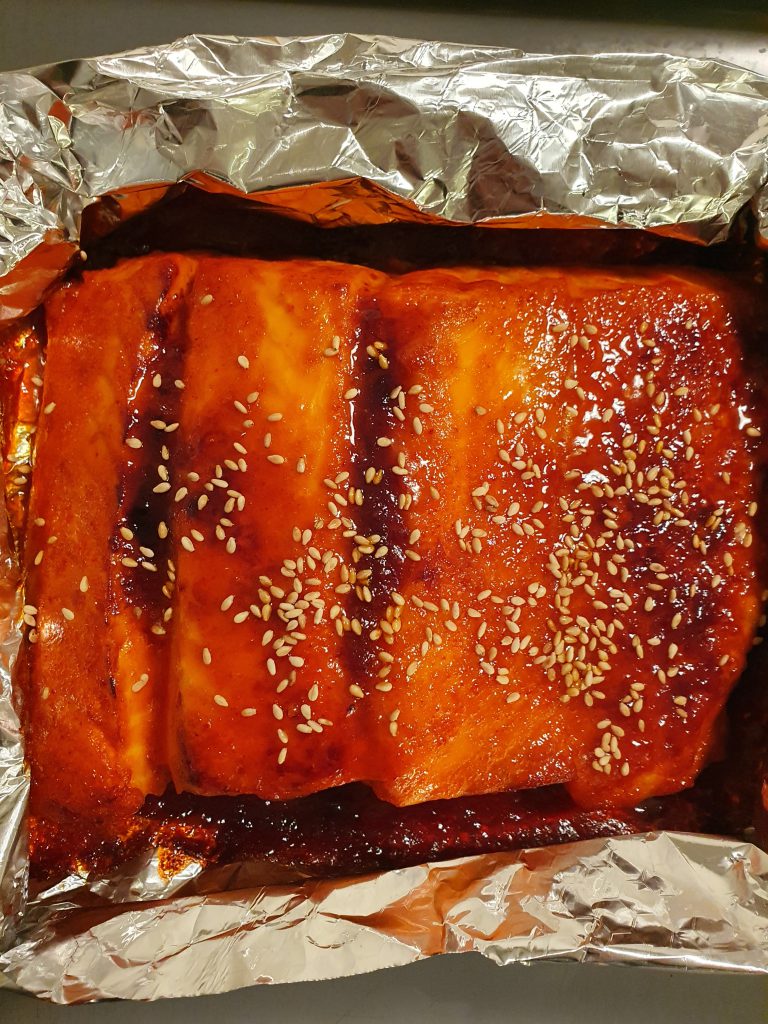 *Some oriental supermarkets in the London area where you can find gochujang:
Wing Yip with various branches in London and the UK.
See Woo  18-20 Lisle Street, London WC2H 7BA, Tel 020 7439 8325.
Oseyo  115 Tottenham Court Road, London W1T 5AH, Tel 020 7388 0160.
Natural Natural   1 Goldhurst Terrace, London NW6 3HX, Tel 020 020 7624 5734.
SK Mart   17 Goldhurst Terrace, London NW6 3HX, Tel 020 3302 4390.
Seoul Plaza   136 Golders Green Road, London NW11 8HB, Tel 020 8731 7999, and a smaller shop nearer the tube station at 15A Golders Green Road, London NW11 8DY.