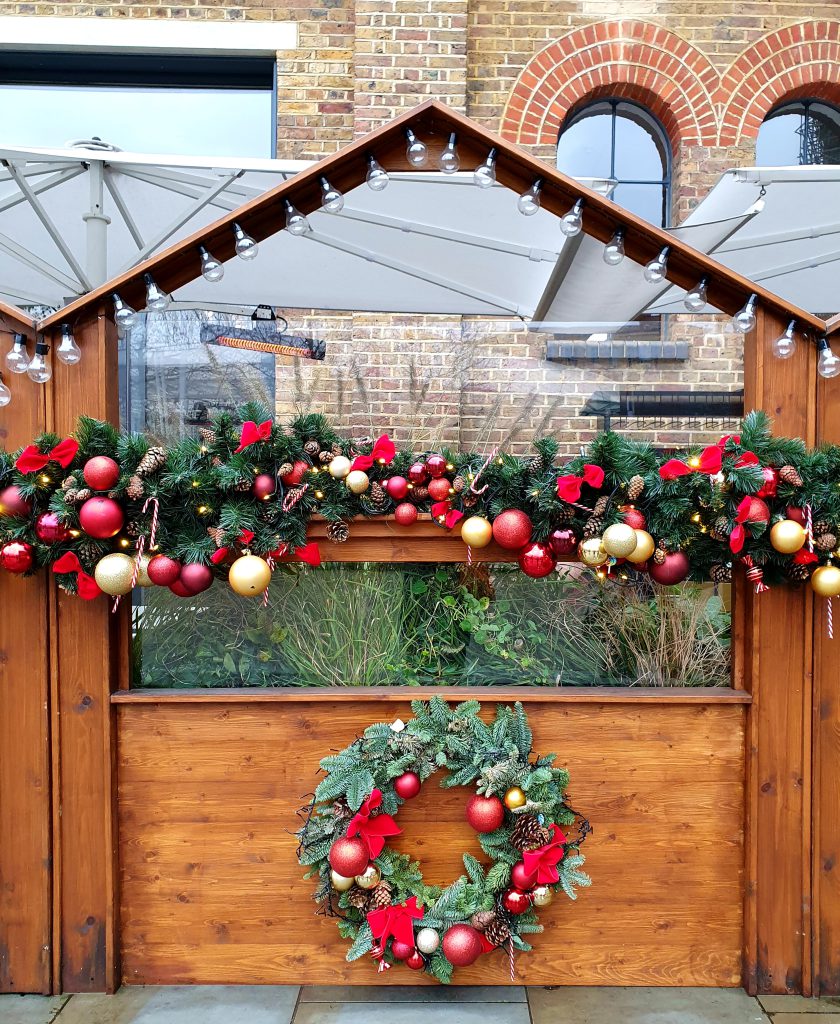 The welcoming exterior of German Gymnasium in King's Cross
I have a love-hate relationship with Camden Town. Google Camden Town and the first hit is Wikipedia's matter-of-fact page. Then it gets interesting because apparently some of the other questions people ask are: Is Camden Town safe? Is Camden Town rough? What is Camden famous for? Why is Camden Town so popular?
Camden Town, to me, is one end of the bus 31 route which passes by our house and it is also home to Camden Market. This is the place which attracts many tourists looking for a day out amongst street food stalls and artisan craft shops. There is a shadier side, as I had always been warned that drug peddling is rife in the area. I guess you could now say the same for almost any area of London.
The weather in London this week has been nothing to shout about but compared to the tornadoes which cut through Kentucky in the United States, I can live with it being grey, cold and wet. I queued in the rain yesterday afternoon for my Covid booster jab, and no one in the queue complained.
This morning I said to Mr Gochugaru that we should walk from our house along the Regent's Canal towards King's Cross. He is always obliging and so we went off on our stroll at a reasonable pace. It had rained heavily last night and parts of the canal were muddy and even the pavements were slippery. Here are some photos from the walk.
View of Hawley Wharf, located north of Camden Town and south of Chalk Farm underground stations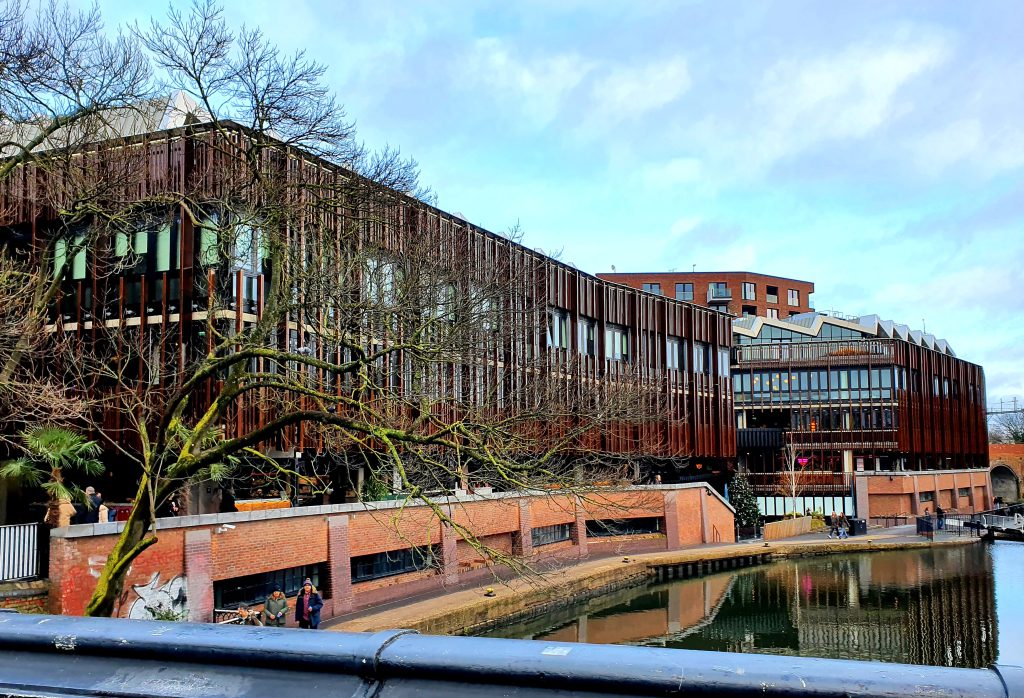 I had come searching for Tsujiri and their matcha and black sesame soft scoop ice cream. I grew up with A+W ice cream and this is the adult foodie version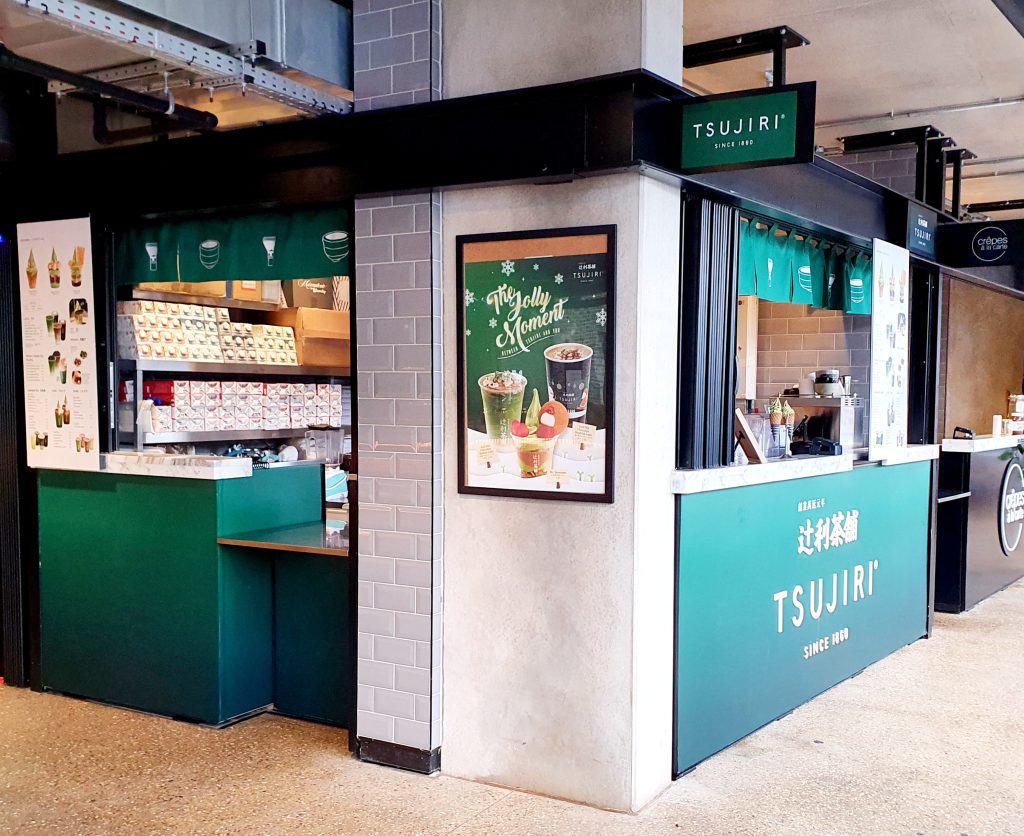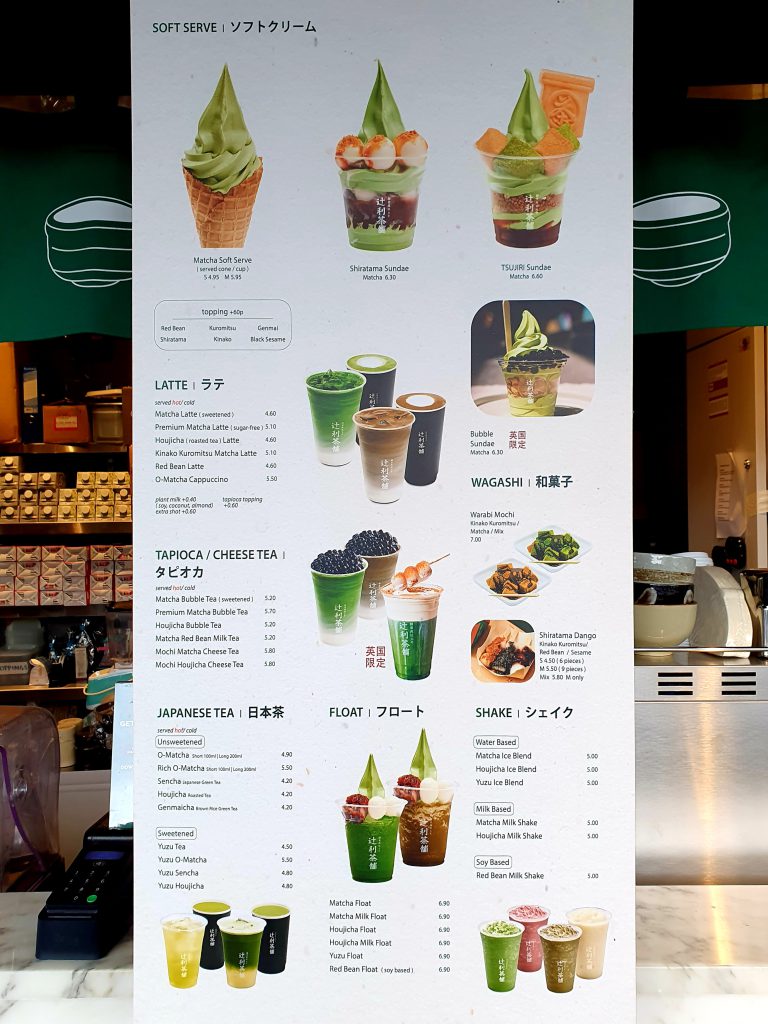 View from Hawley Wharf of canal boats along the Regent's Canal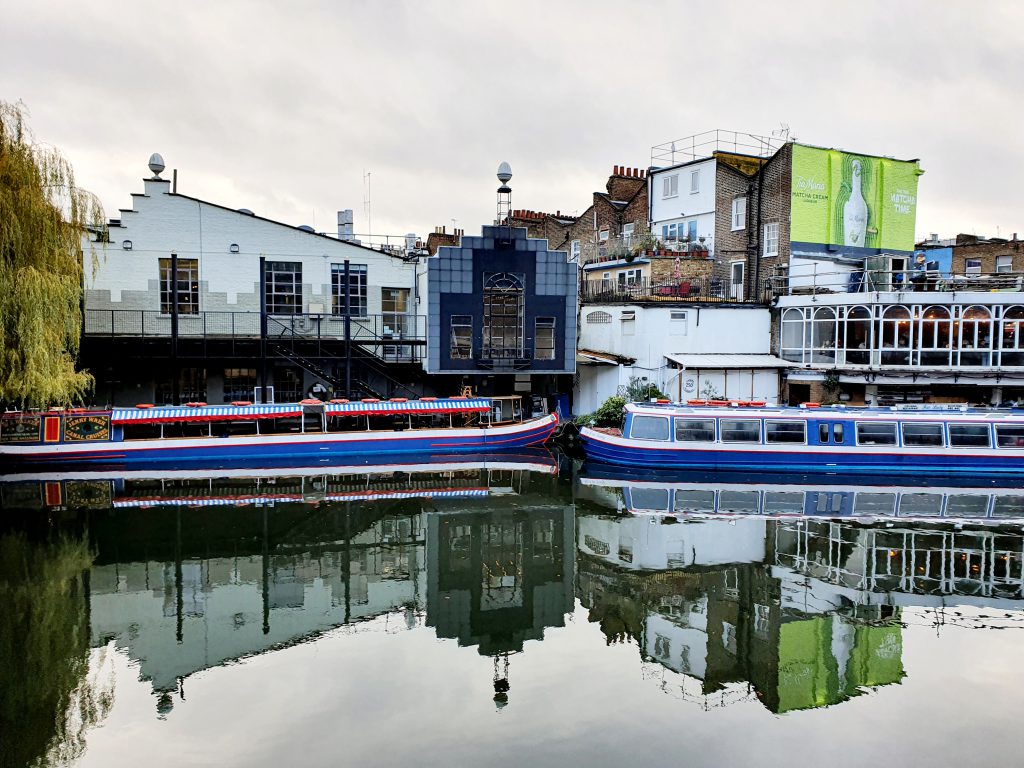 First views of the King's Cross redevelopment area: Gasholders London and Coal Drops Yard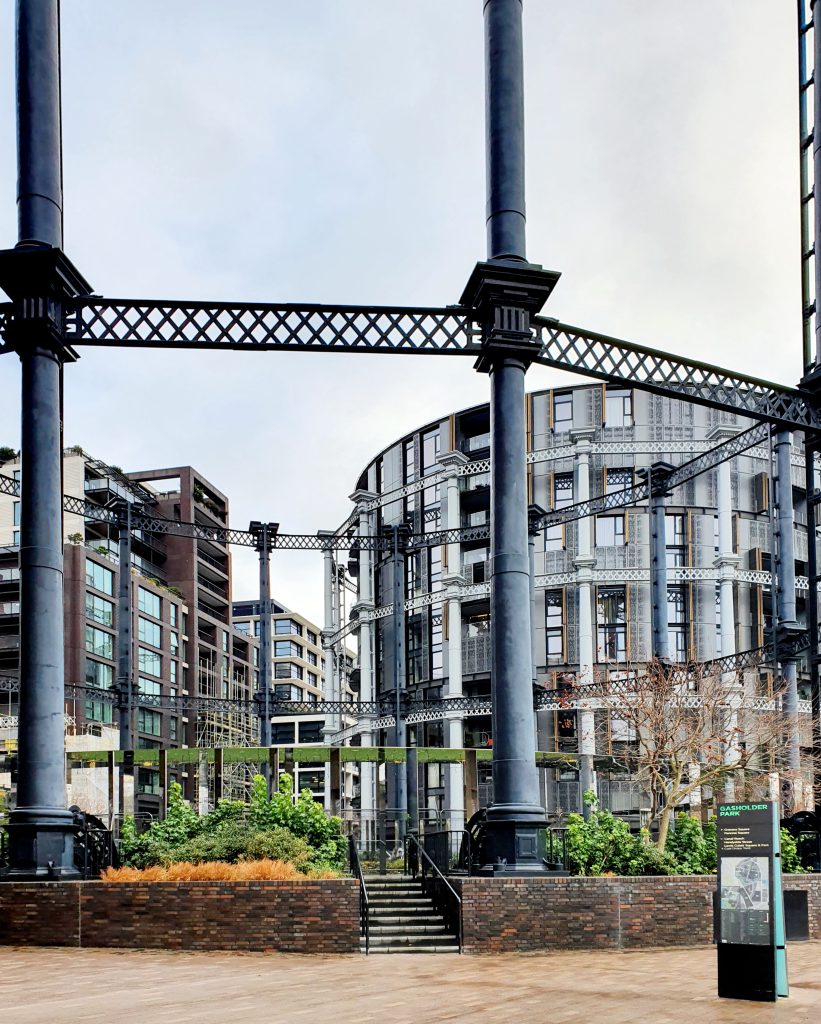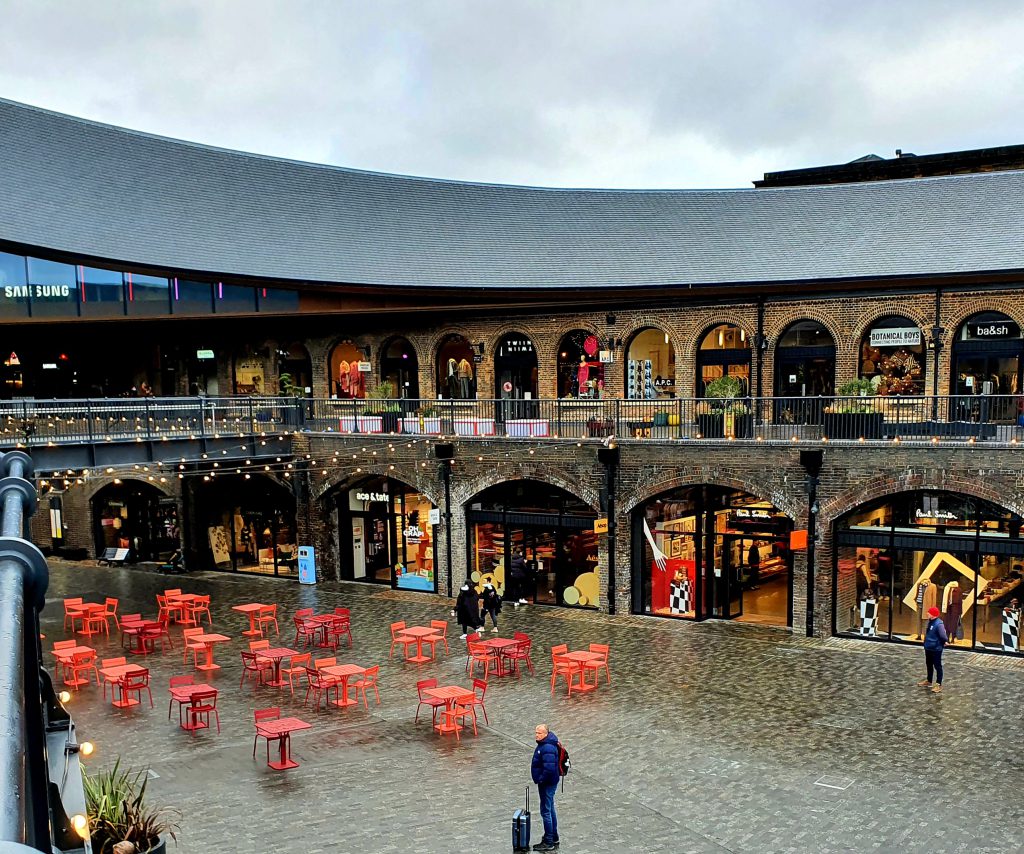 As a child my first Tintin book was Tintin in Tibet where I first heard of the Yeti, also known as the Abominable Snowman. Today of you talk to anyone about a YETI they will most likely think of these robust and highly desirable coolers. This was in an outdoors lifestyle shop appropriately called Outsiders Store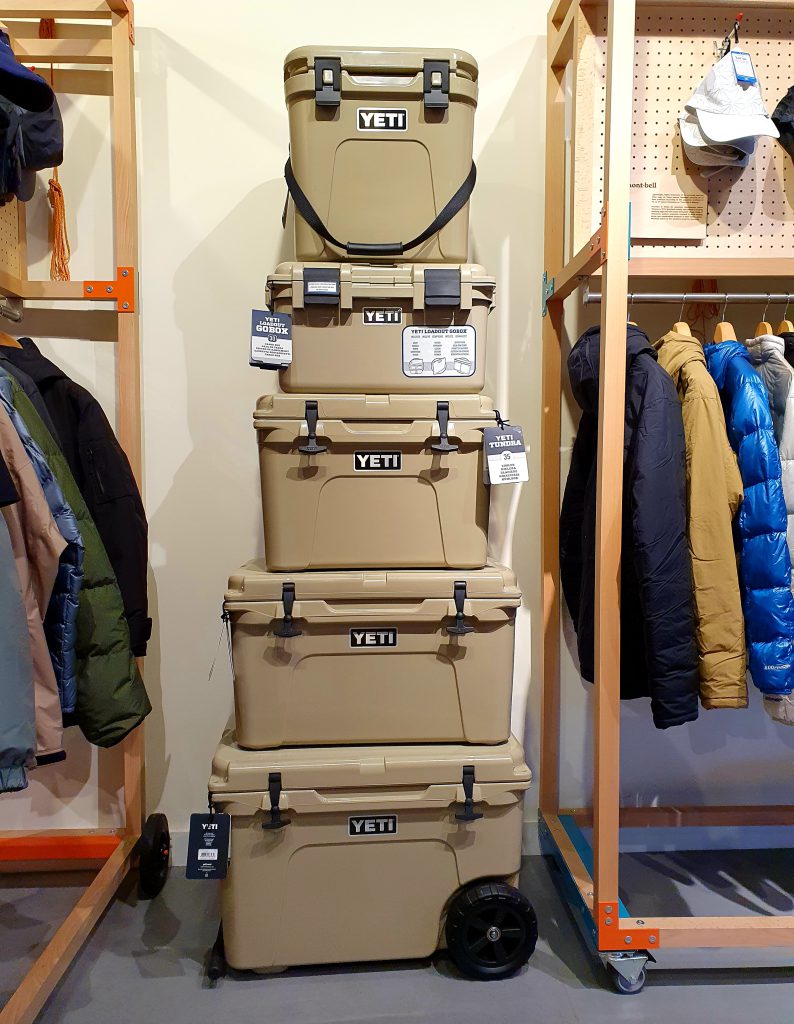 Lunch was at Lina Stores in Stable Street where the restaurant is attached to their delicatessen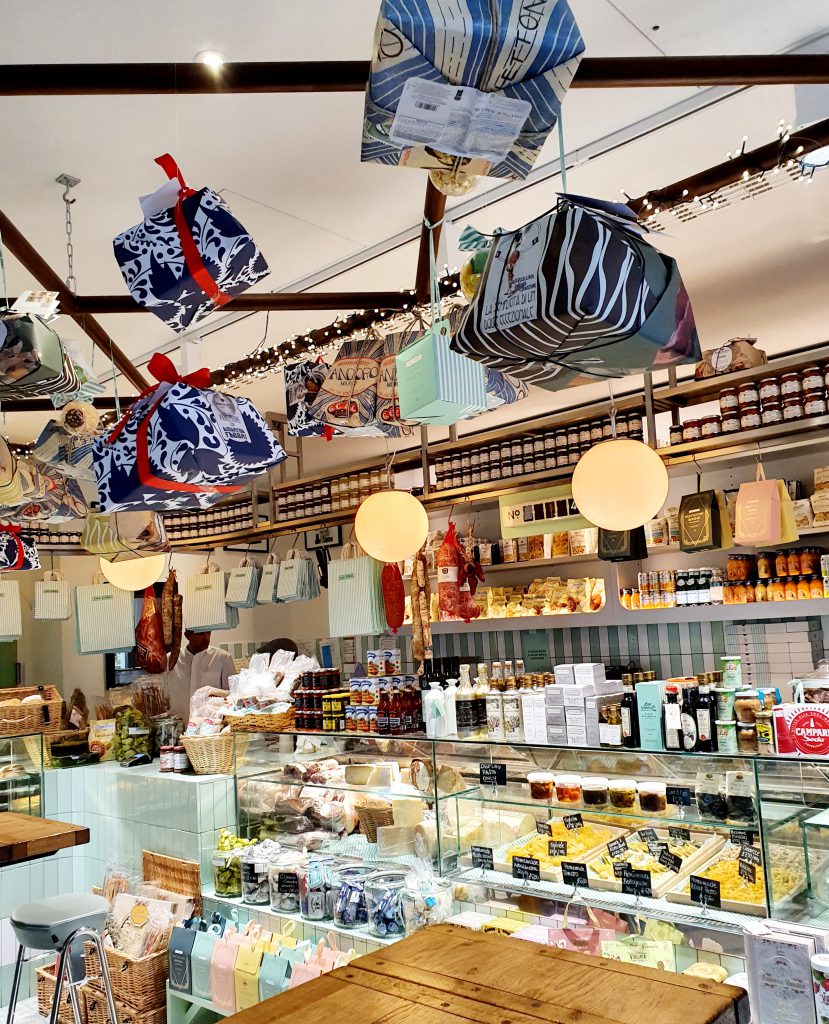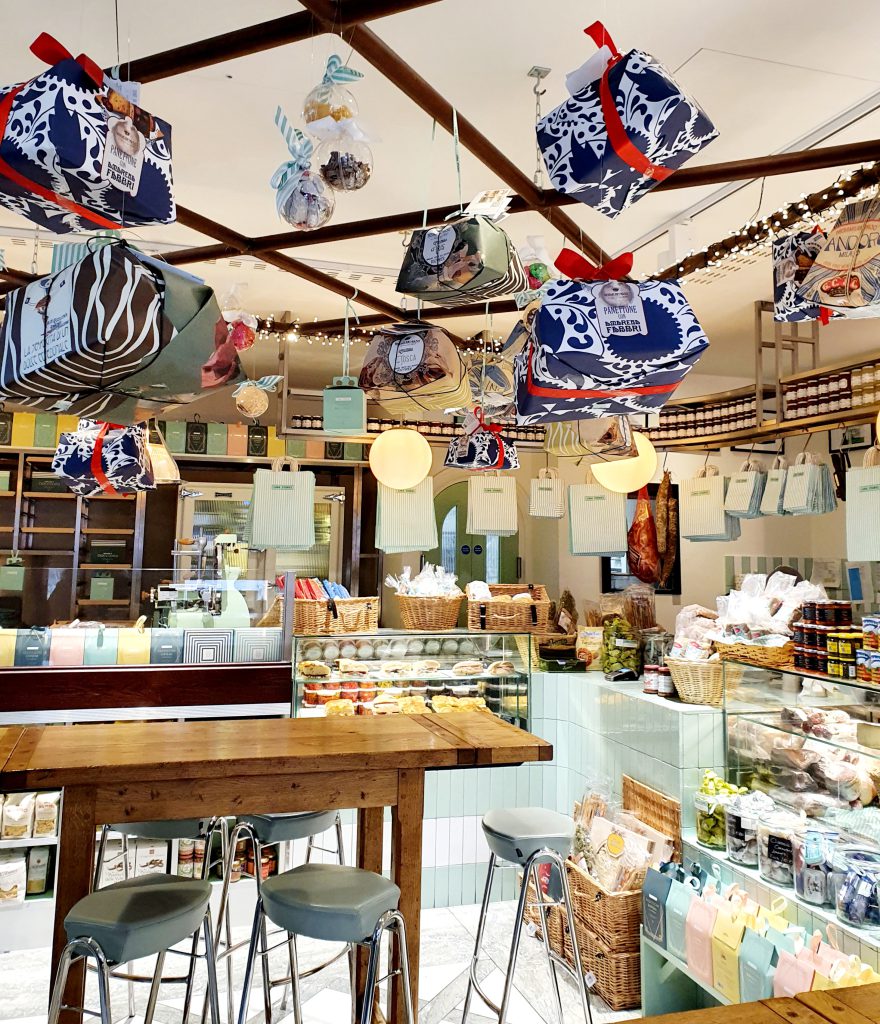 I enjoyed my lunch – arancini, wild mushroom tagliatelle and cannoli – a lot but I enjoyed the service even more. By far this was the best service we had received in any restaurant or cafe in the past months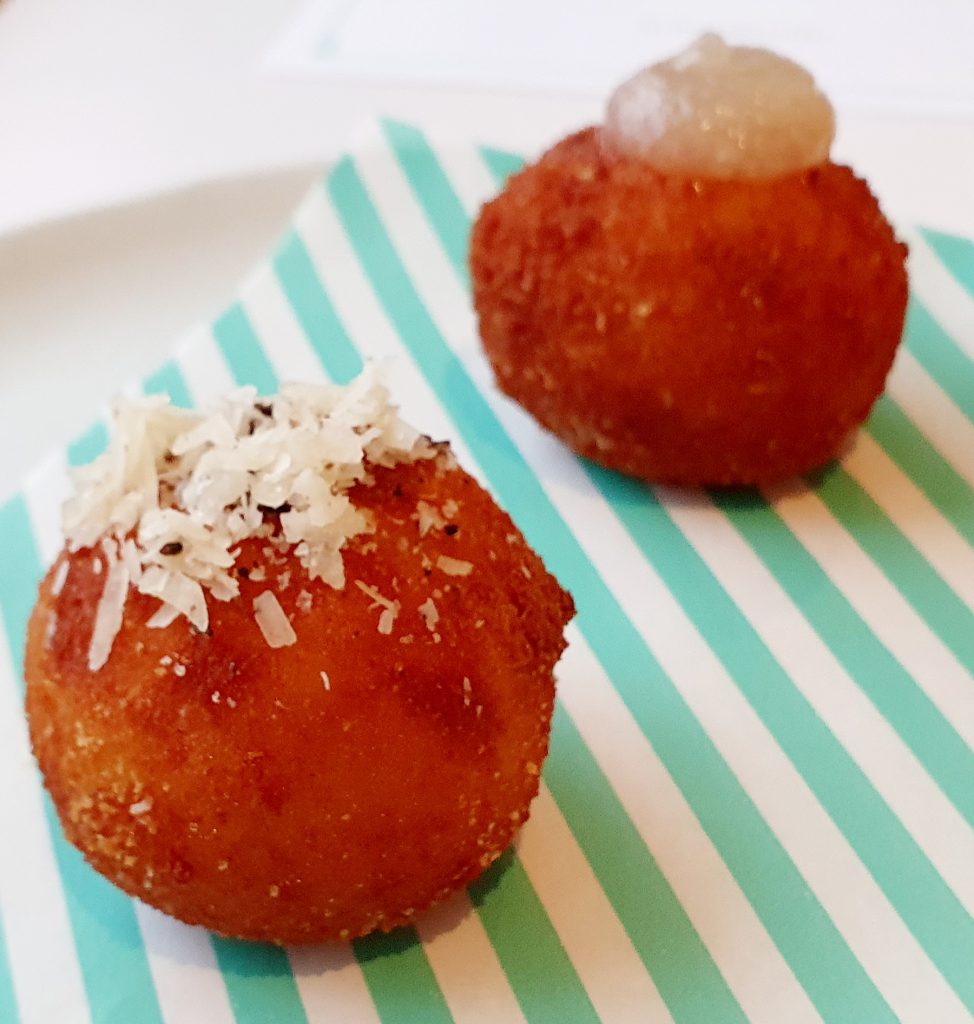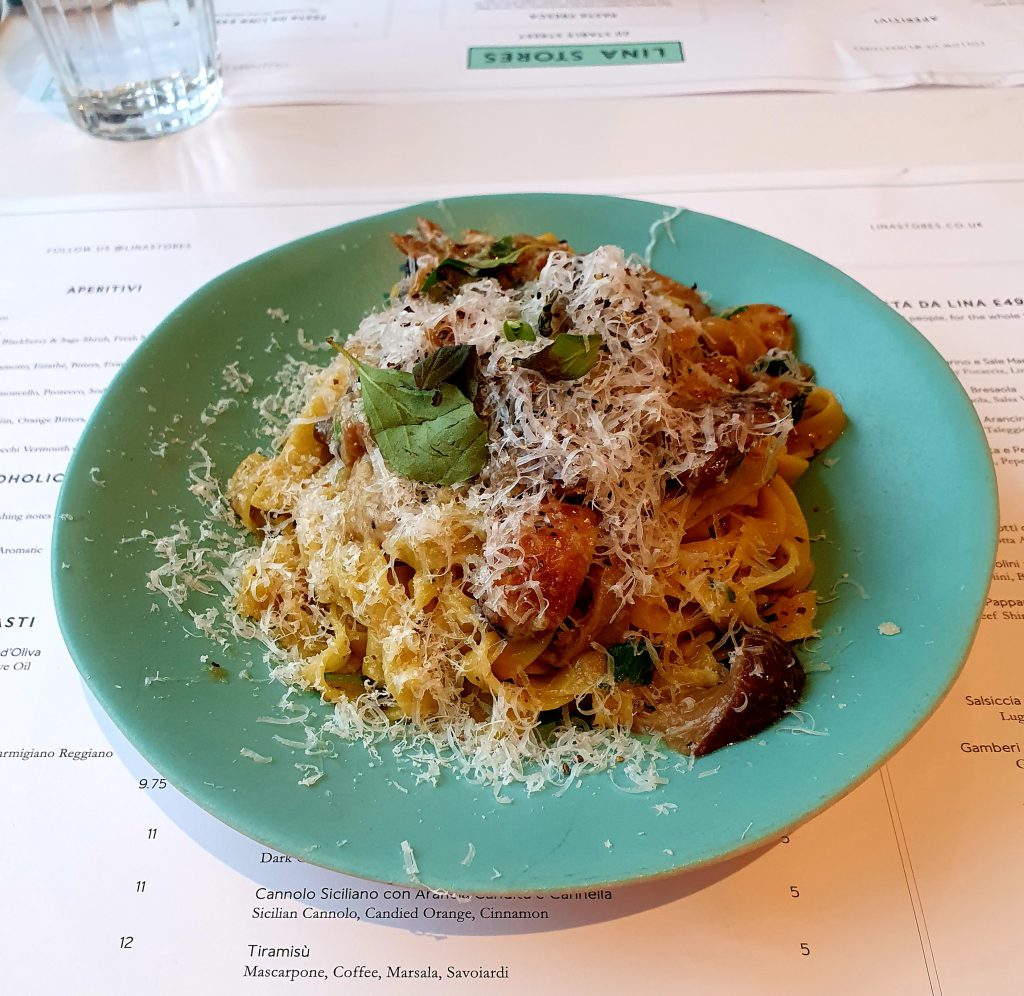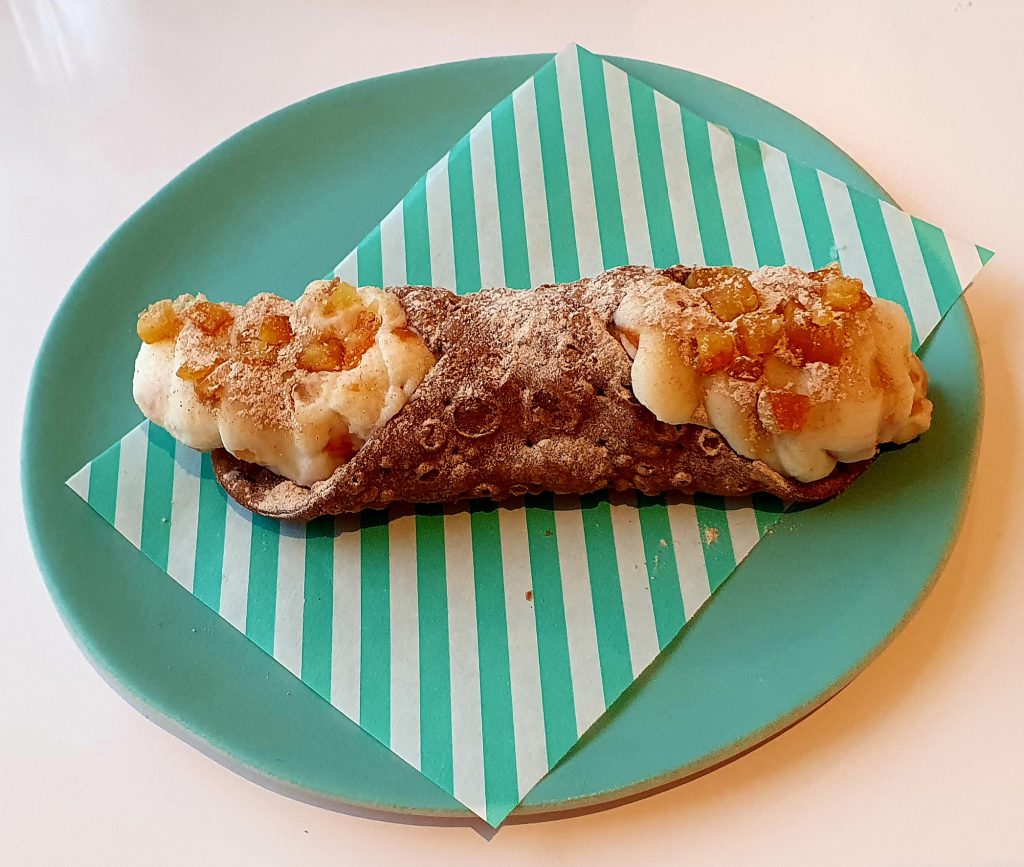 I even liked the plates, by Jars Ceramistes, and the cutlery which had stripes to match their store design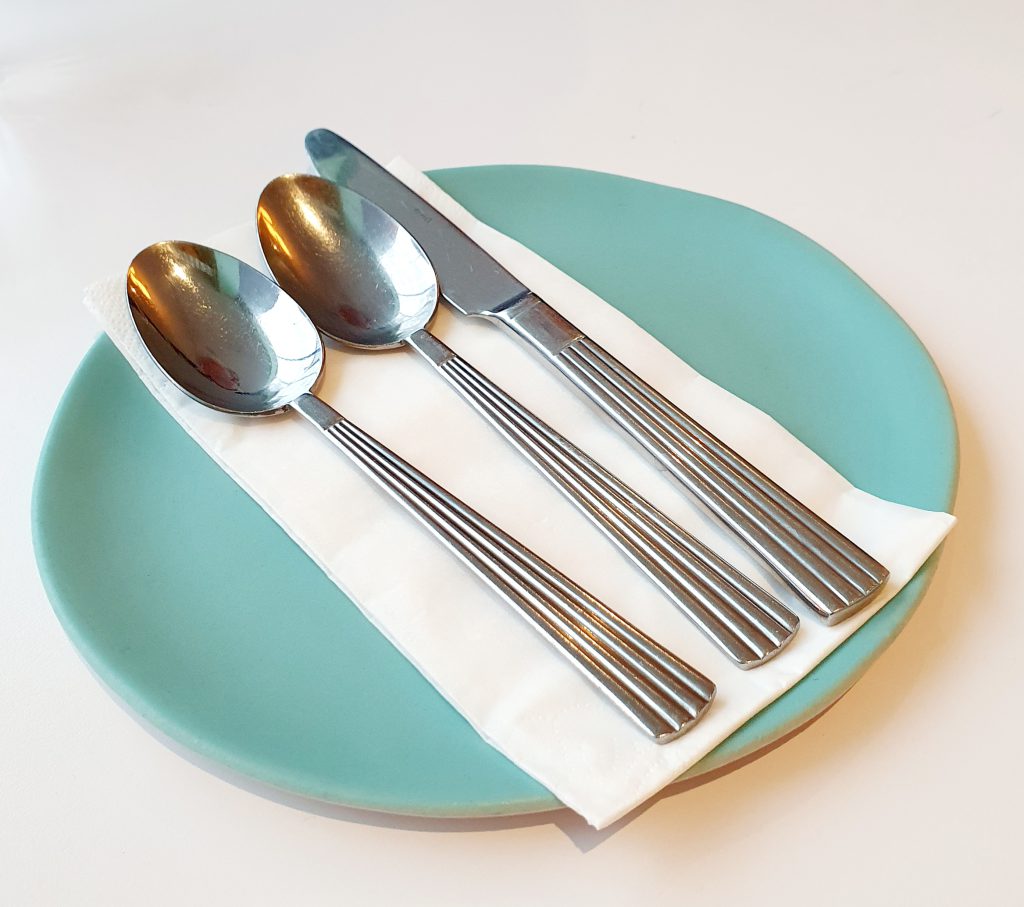 Walking through Pancras Square, past Google and German Gymnasium, a restaurant housed in a building with an interesting history. I mention the Google building because I have one other photo of this, taken soon after it was completed, which I sent to my Dad. He was always interested in business, and I just felt a bit sad that I can't send him any more photos or engaging news articles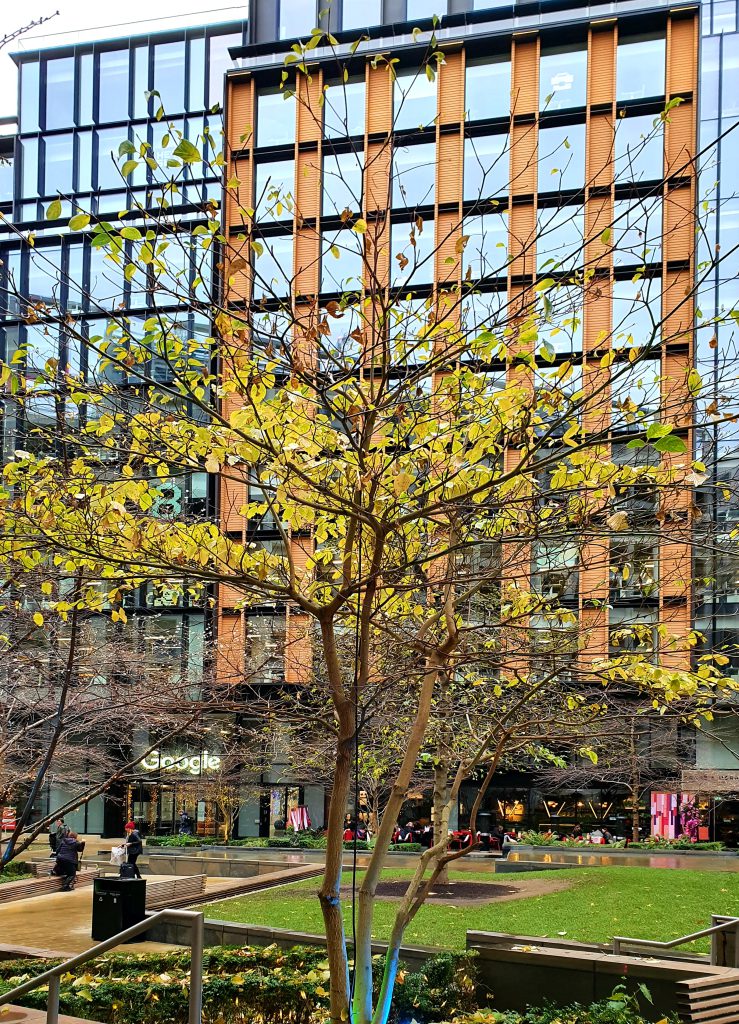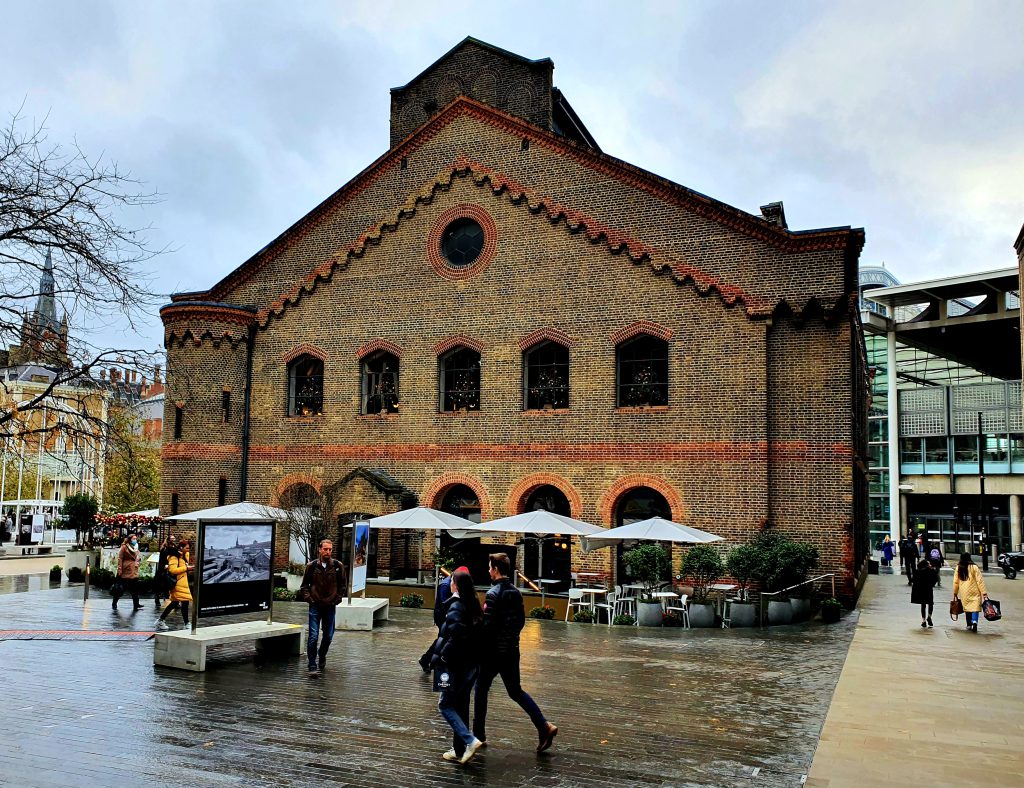 We took a tube from King's Cross to Camden Town where we had to hop on the Bus 31. The Northern Line had severe delays and it was too crowded on the underground platform. This is a view of Camden High Street from the top deck of the bus, heading north towards Chalk Farm. The pavements are crowded and untidy, with rubbish strewn everywhere. It is a mystery to me that this area is so popular with tourists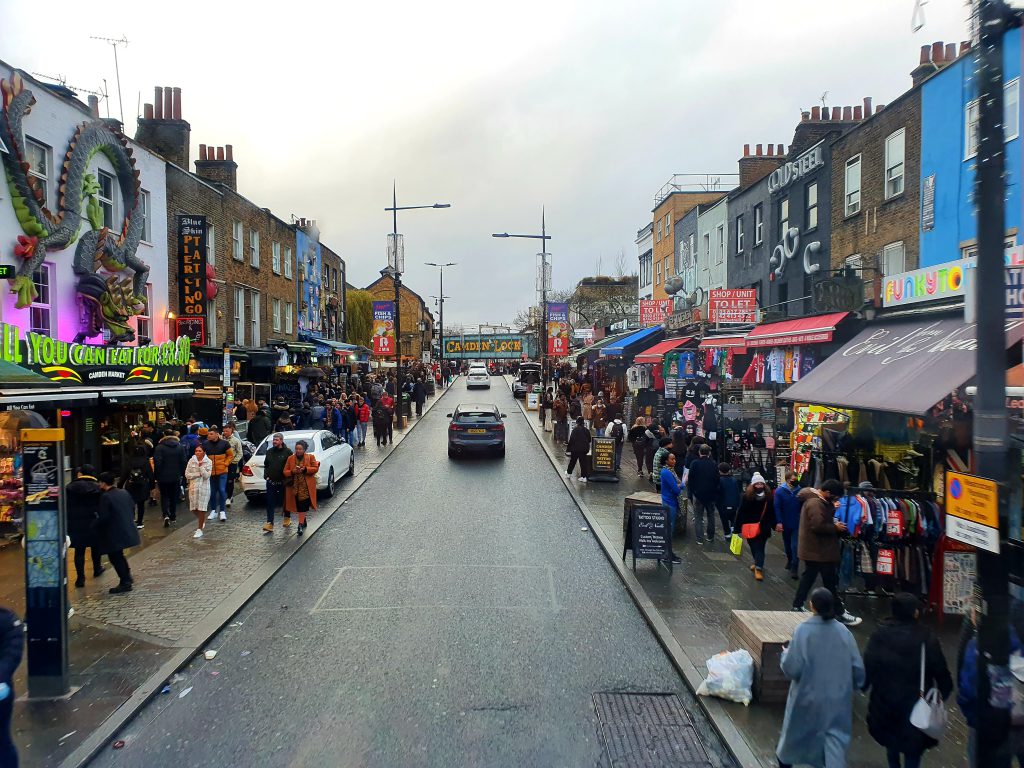 My patience is wearing thin with the kitchen renovation. The next post should be about cake, if I can possibly tear myself away from the works and station myself in the small kitchen I have access to until my new kitchen is ready.