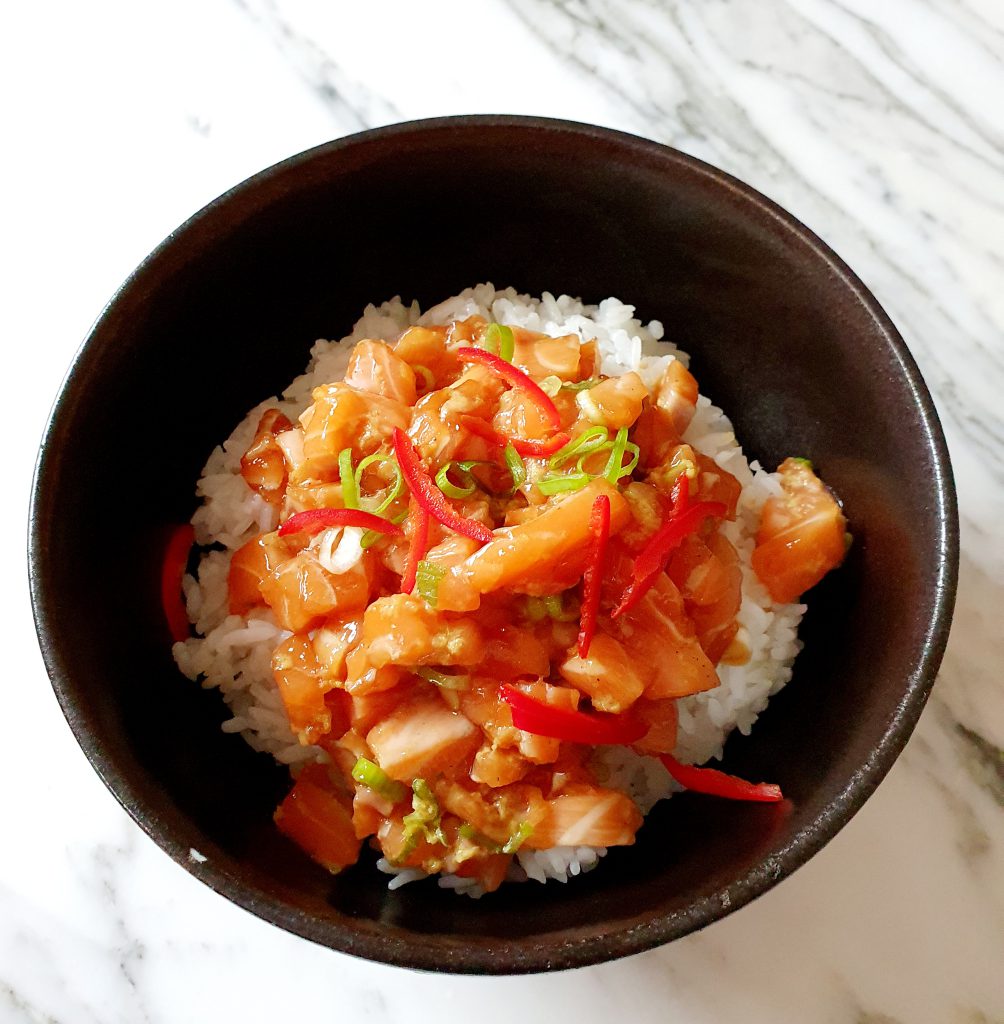 I woke up this morning with a thought: how did God's chosen people survive for 40 years in the wilderness? You know how the story begins, or at least your children will if they watched the animated film The Prince of Egypt. It is so awesome when Moses leads the Israelites out of slavery from Egypt, through the parting waters of the Red Sea and into safe land on the way to The Promised Land.
There is no immediate happy ending. The people complain a lot, they try to go their own way, God teaches his people a lesson by leaving them in the wilderness for 40 years.
So the two strands of this story I am holding on to are: what is another month without a fully-working kitchen compared to 40 years cooking over a wood fire, and why can't I send these workmen into exile when things are not done my way?
I could bang my head against a wall.
There are these beautiful drawings on paper and a completed vision in my mind. But in between plan and execution there is the frustration of dealing with every tradesman there is. Tradesmen who do not want to talk to each other and who think I cannot know the answer when I spot something that is off. I may not be a qualified electrician or plumber or builder or fitter, but I sure know my kitchen. I commissioned it.
If I were to list the kind of nonsense that I have heard over the past three months, my near-perfect blood pressure (120/80 99% of the time) will hit the sky or whatever sphere the scientists care to call it.
At midday I had a fit when the kitchen top was installed without anyone realising that there were no draining grooves. I had specifically and repeatedly asked for this.
We had a quick chat with the MD of the stone-cutting workshop who arrived on-site to access the situation.
This is how men think. MD of workshop: it's only grooves, we can retrofit them. Mr Gochugaru: it's only grooves and actually having a plain surface will encourage us to keep it clear. Worktop fitter: it's only grooves and modern kitchen worktops do not have draining grooves.
Why is it so hard for them to see that as a matter if principle a) the grooves should have been there in the first place as per instructions and b) I don't need to be told the whats and whys of draining grooves. Let me repeat: This is my kitchen. I commissioned it.
Then the electric drawers were wired in such a way that they either do not open when pushed, or two open at the same time. But the two drawers that open are not necessarily the same each time. There is nothing the kitchen fitter can do because there are no instructions for this. It is a farce.
So I wait, and as I wait I think back to the manna and quail which rained down from heaven to feed God's people in the desert, but only for one day. With a small fridge and cooker, we have been storing two days' worth of fresh food. This is the progress we have made over several thousand years.
Today we had a quick bowl of rice and salmon for lunch. I wasn't going to list the measurements for the ingredients but after a dismal time with workmen who do not think that it is important to deal with and stick to specifics, I feel the need to be slightly more precise than usual.
A few of the core ingredients: fresh salmon fillet, spring onion and ginger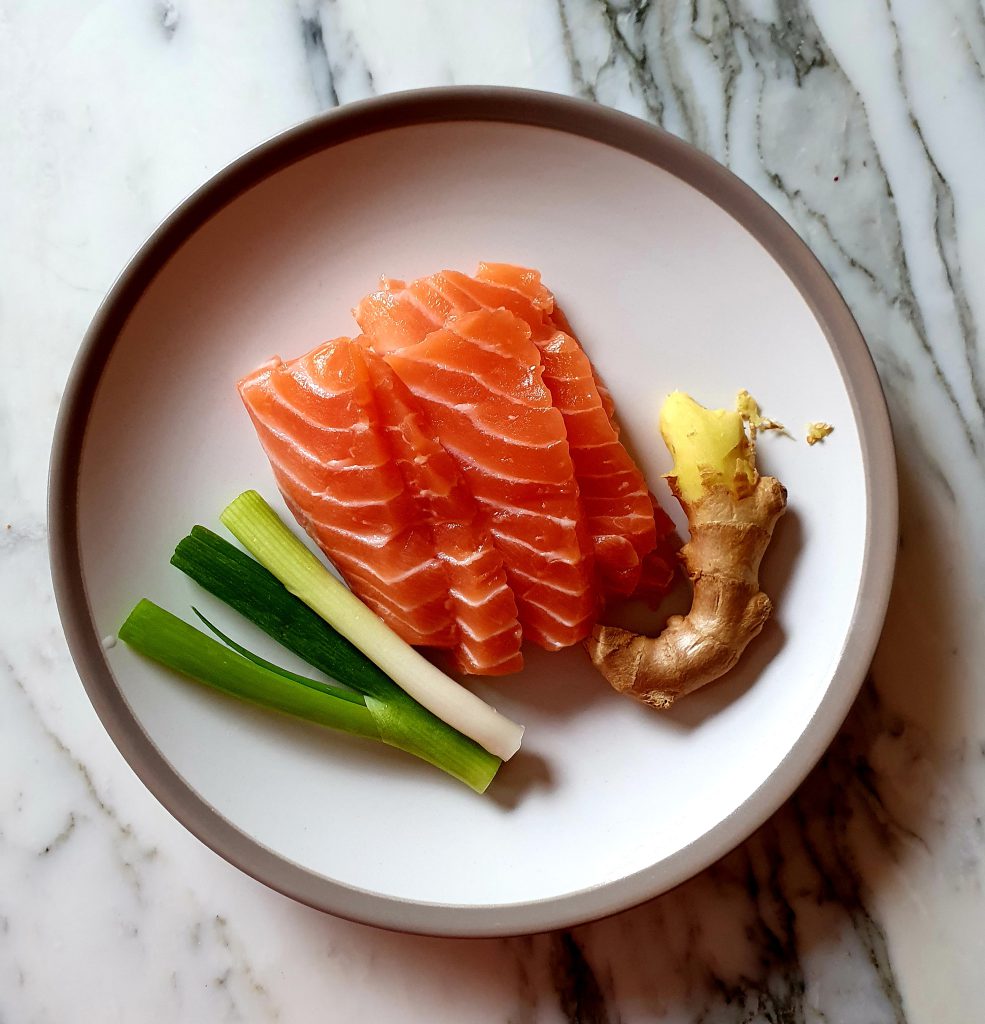 For two generous portions of the Rice and Salmon:
250 g medium-grain rice (I used Korean rice), cooked in a rice cooker
340 g fresh skinless salmon fillet, sliced then cut into small cubes
1 tablespoon soya sauce (Kikkoman is the best)
1 tablespoon toasted sesame oil
1 tablespoon finely chopped spring onion
2 teaspoons finely grated fresh ginger
Pinch each of fine seasalt, unrefined caster sugar and ground black pepper
How to make:
Place the salmon and seasoning ingredients into a bowl and mix well.
Scoop the hot rice into two serving bowls.
Divide the salmon between the bowls and serve with a few strips of finely sliced red chillies.
The rice and salmon before and after mixing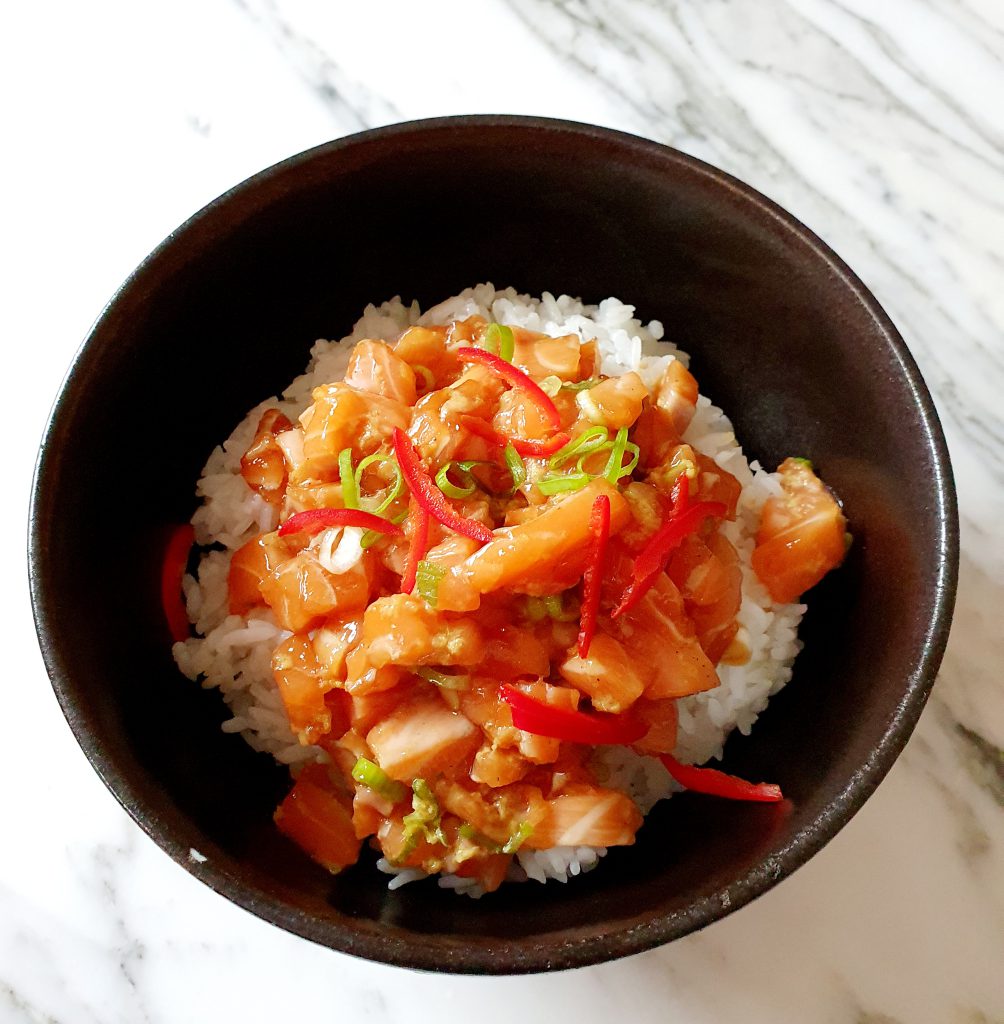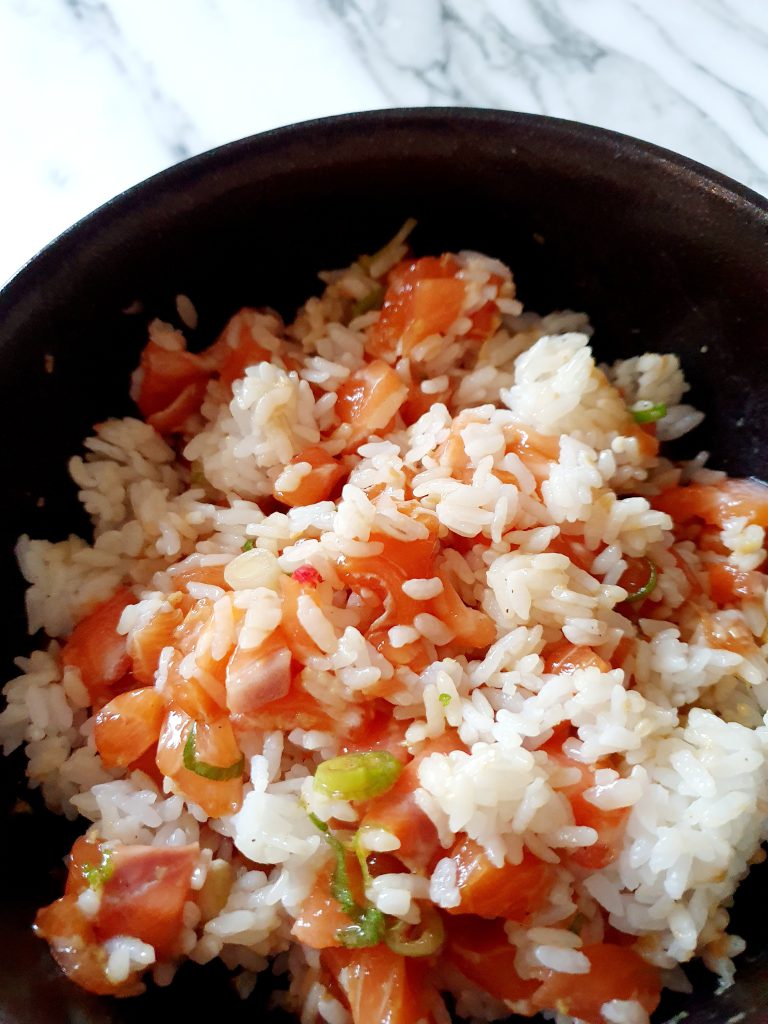 Part of the kitchen, this morning and this afternoon. It was when I was taking this photo that I noticed the kitchen worktop had no draining grooves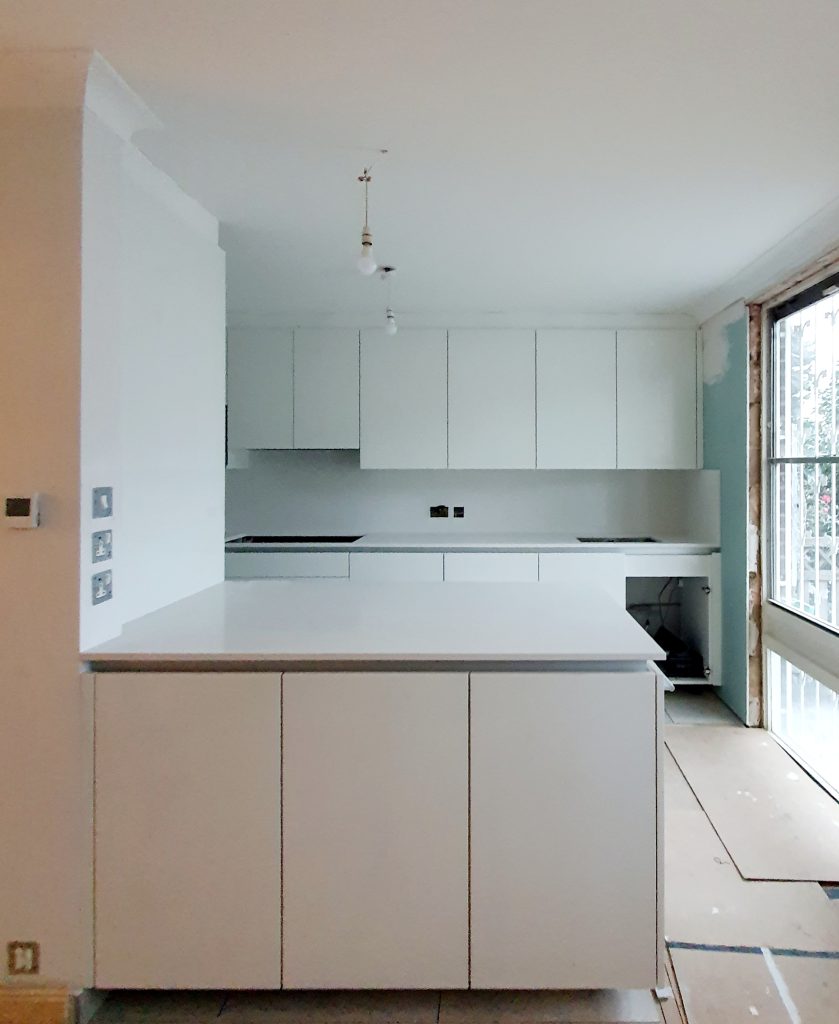 For anyone who lives in London and who is considering a modern and minimalist kitchen, I will write down the list of suppliers, and my experiences dealing with them, in a later post. My top, top tip is to make sure you keep records of every conversation and drawings of every plan. Suppliers and tradespeople are really good at asking for payment but they are not always good at delivering what they have promised.