HAPPY CHINESE NEW YEAR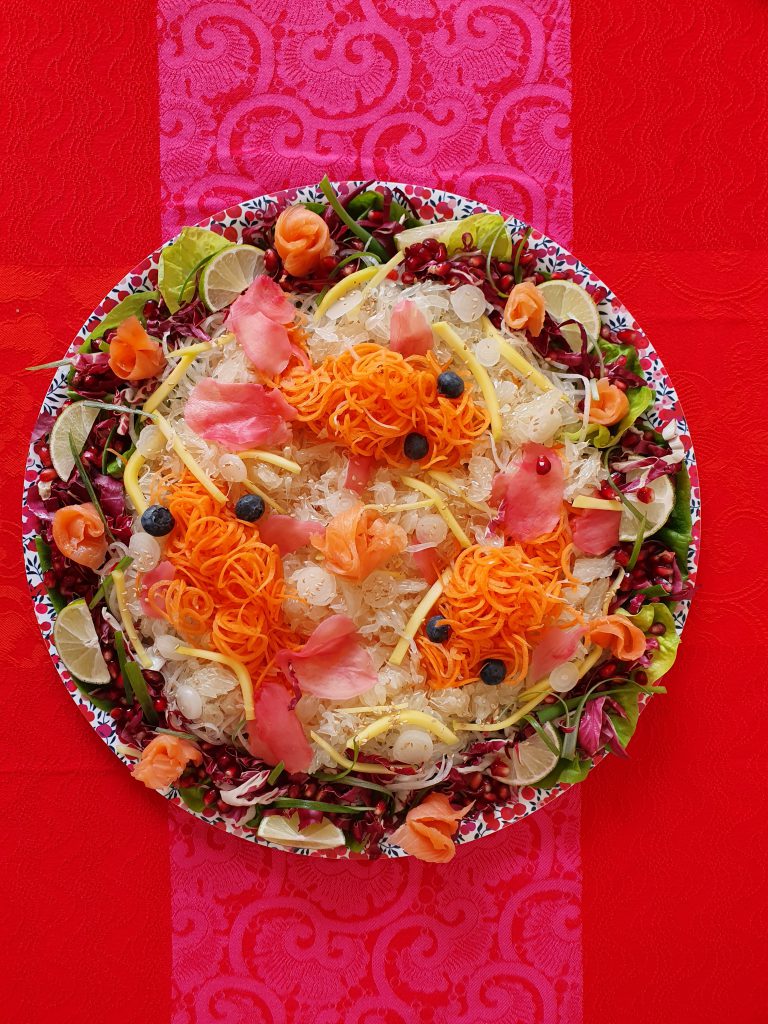 It is a very quiet and extremely cold Chinese New Year here in London. It is as if someone locked us in a walk-in refrigerator and threw away the key. I am quite serious, as the boiler has all but died. Relying on electric fan heaters can only help so much.
But you know, things could be worse. I am reminded of the ingratitude of God's people when he had delivered them from slavery in Egypt. After their escape, and whilst heading to the Promised Land, they got stroppy and complained of a lack of food and water. They went as far as to say that their life in bondage was better than their life of freedom in the wilderness, because at least in Egypt they sat by the meat pots and ate bread to the full. Maybe they did, and maybe they didn't, but the implication was that God did not know what he was doing.
God is nothing less than an excellent provider so he rained manna and quails from heaven for his people. Until today, God always meets our needs. We need to trust that even when we cannot see it, God really does know what he is doing.
The lockdown here in London has been very tough to manage, but having the Chinese New Year in mid-February has given us something to focus on in the bleakest month of the year. We always have a family dinner with our relatives but this year I adopted an if you can't come to us let us come to you mindset, and made up boxes of Yee Sang (our beloved raw vegetable salad which is meant to herald good fortune for the coming year) for our Malaysian and Singaporean friends. It was time consuming but a very fun project.
The recipe is here and other references to Yee Sang are here.  Photos of our boxes are below.
Individual boxes of Yee Sang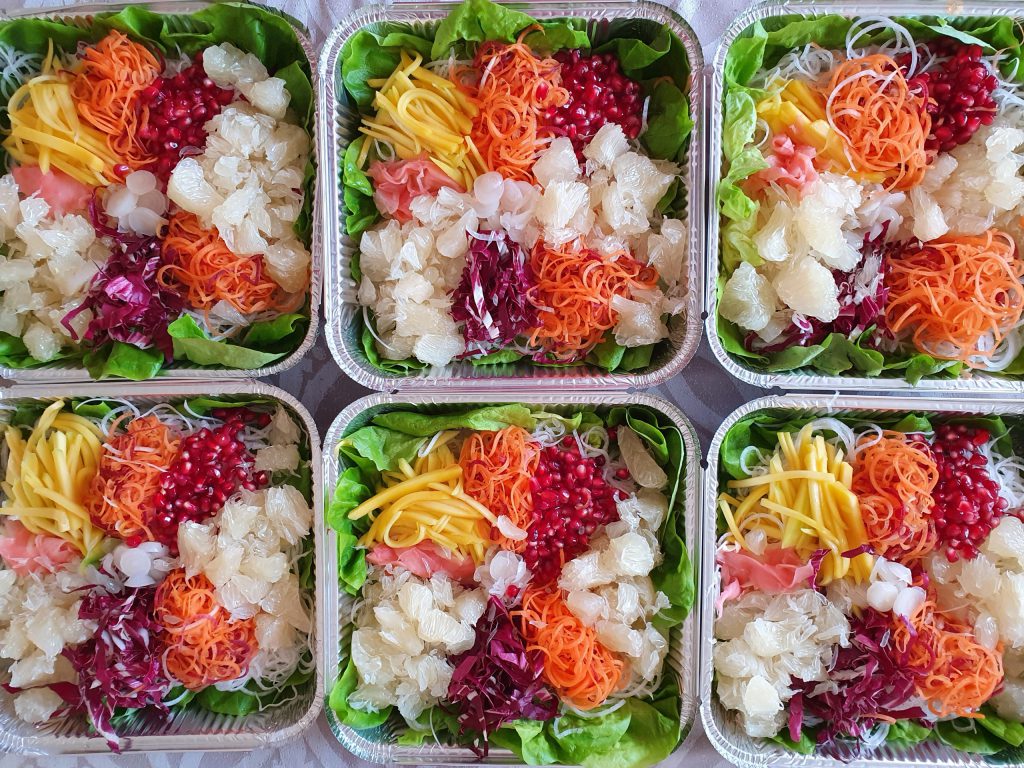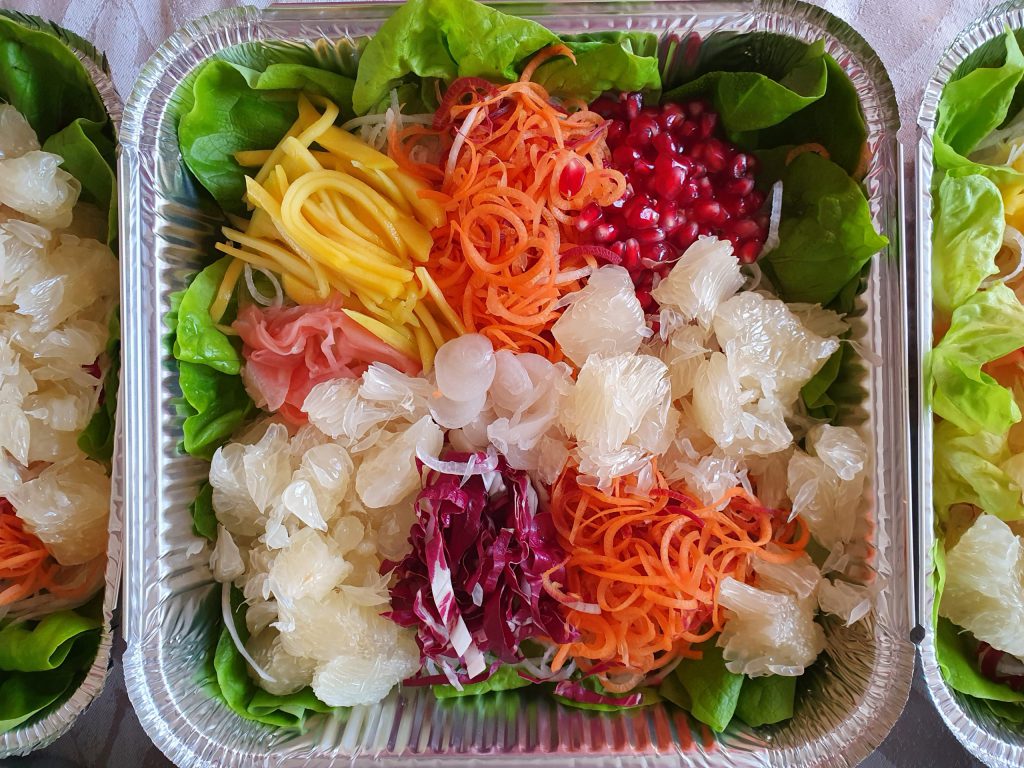 We made origami bulls for the covers, although some might have looked like goats (!)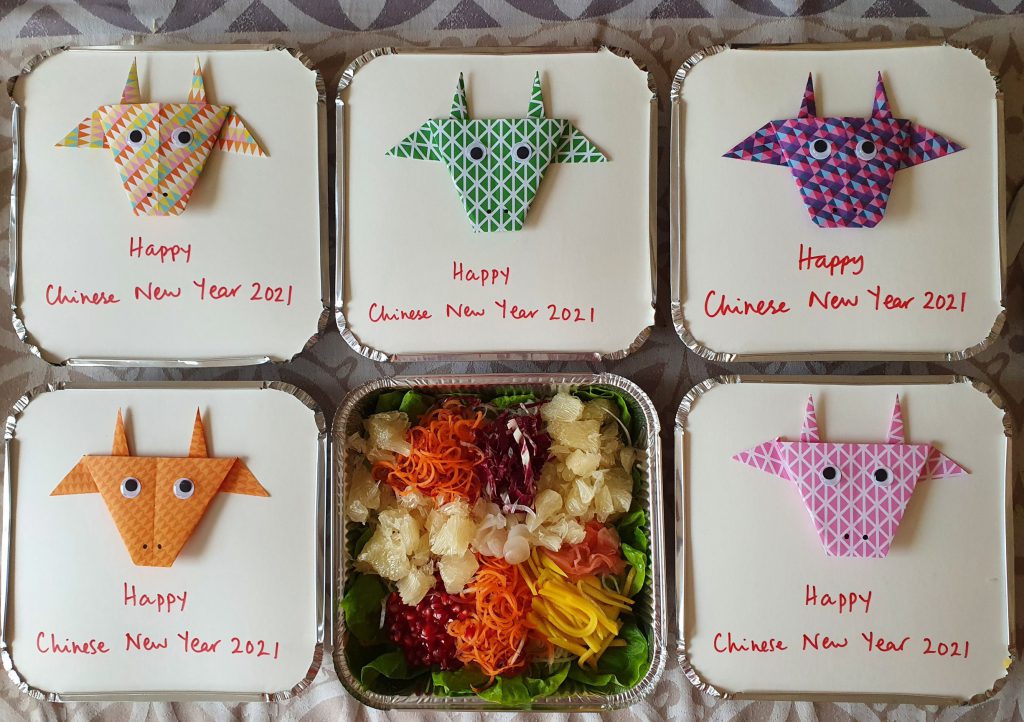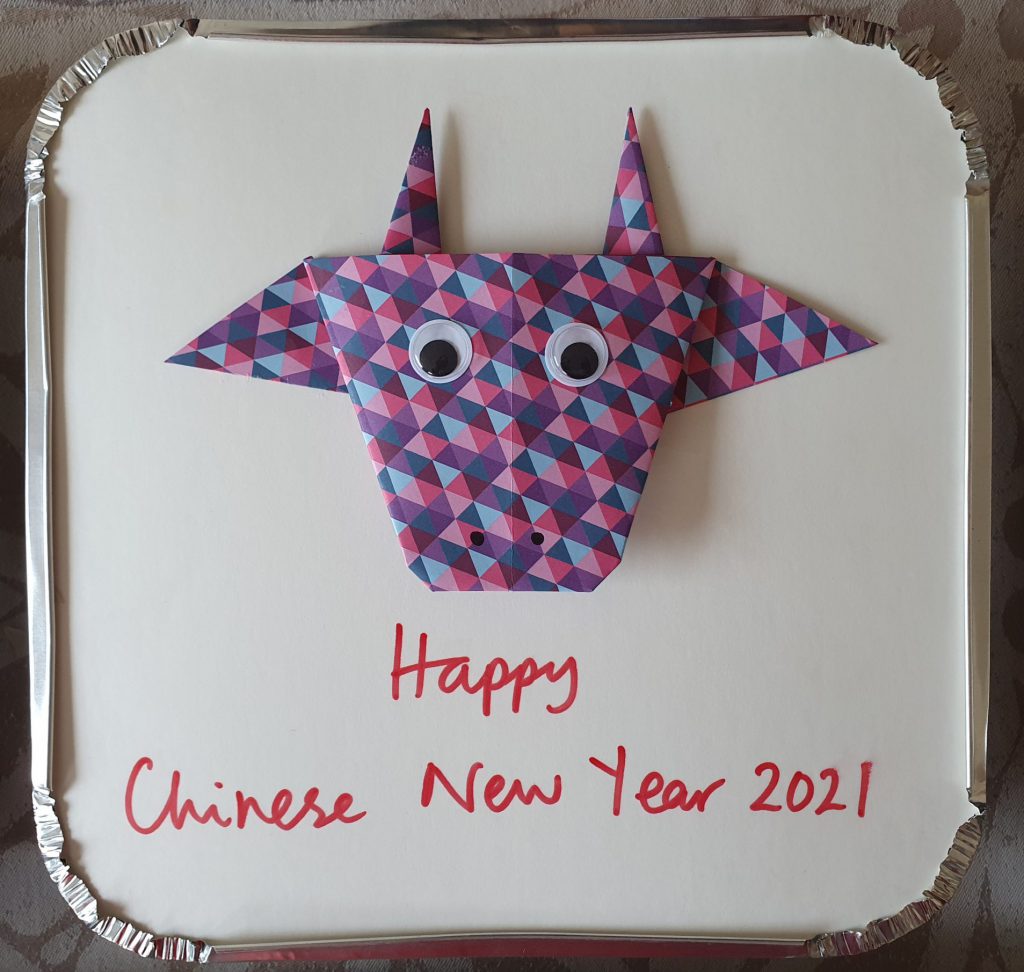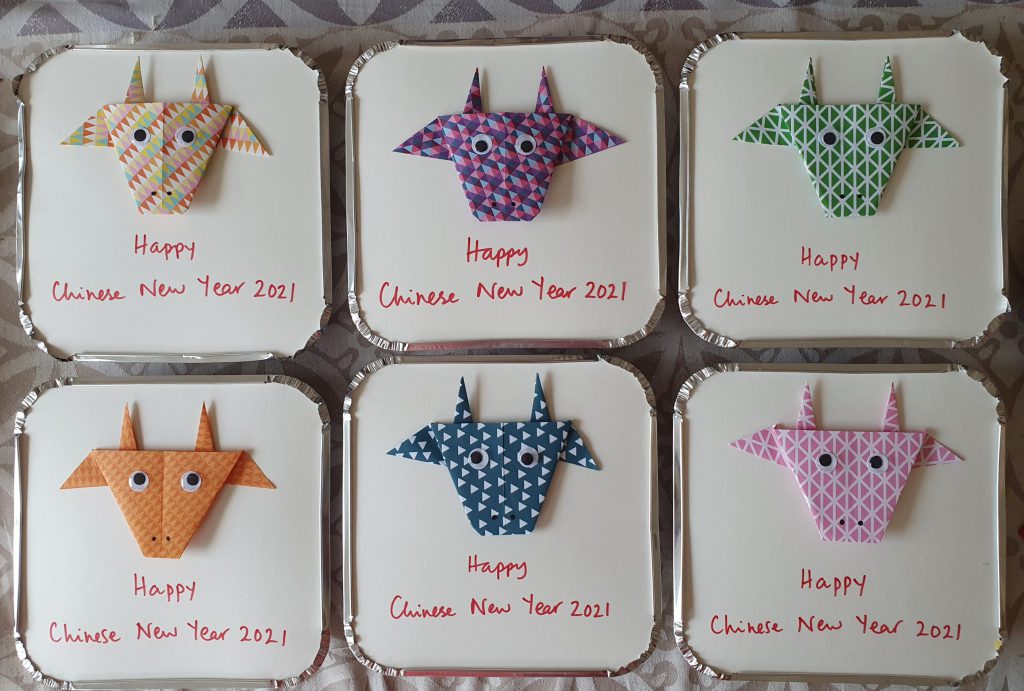 Having sent out the boxes we had a family lunch with Junior 2 and Niece Number 2. At least we have some young people with us. Lunch was vegetarian fried rice noodles, in honour of Kepong Auntie who always makes it for our family reunions in Kuala Lumpur. This year Kepong Auntie is stuck at home too.
We had our own Yee Sang featuring three goldfishes, with home-made pineapple moon cakes and clementines for something sweet. Pineapple jam moon cakes are a new in-house invention which has to be tried to be believed. Recipe to follow, when I have some time to re-create what NN2 made. She was very patient and dedicated a whole day to making them.
Our lunch table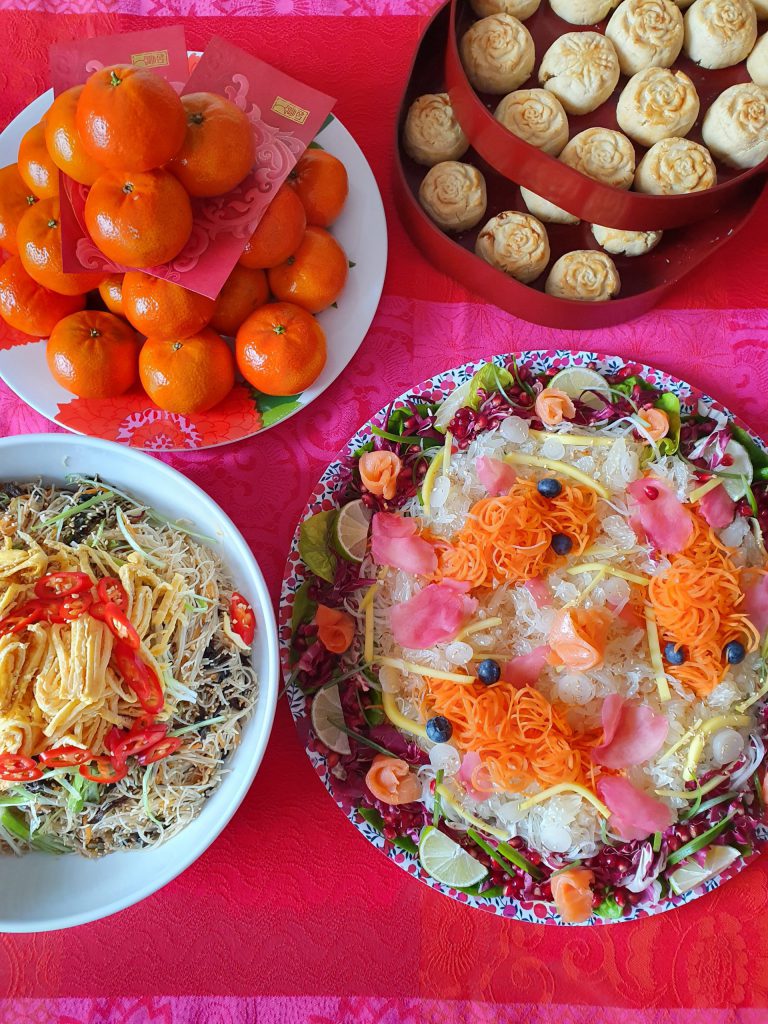 Our Yee Sang before and after being topped with deep-fried crackers, peanuts and sesame seeds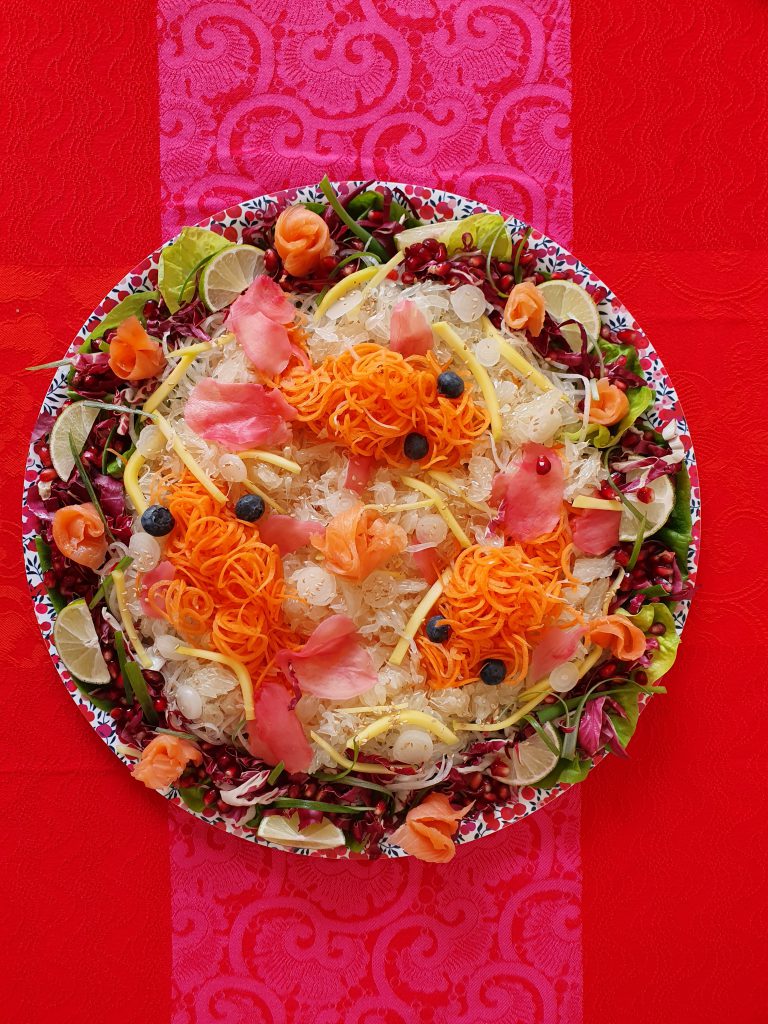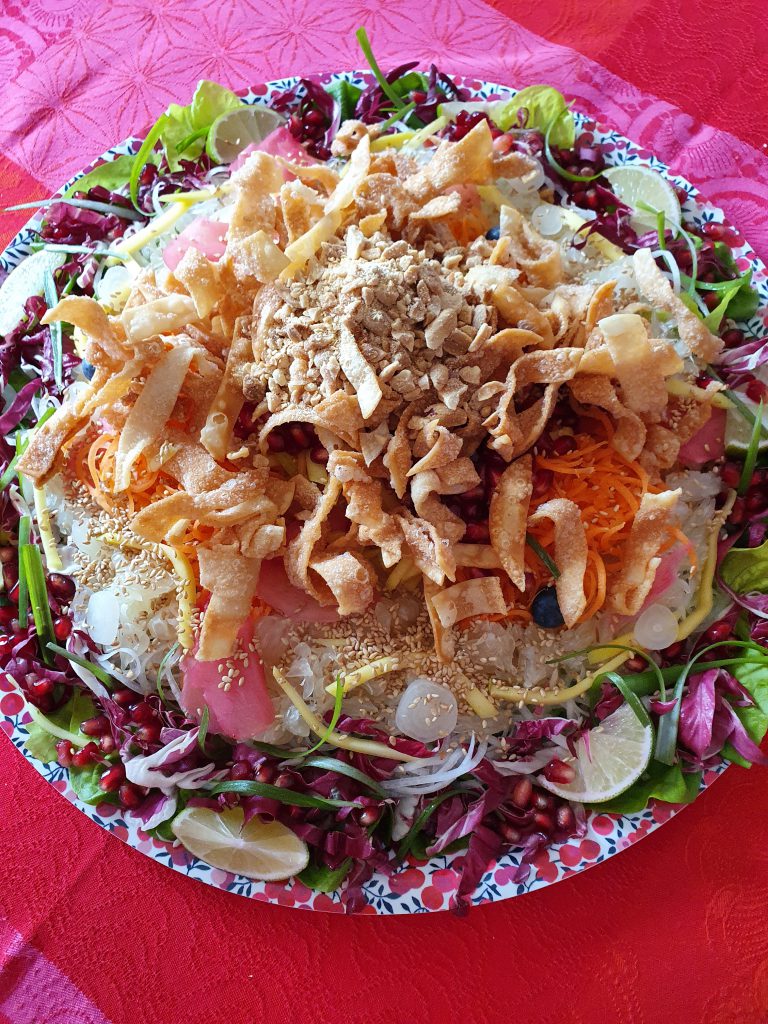 Vegetarian Fried Meehoon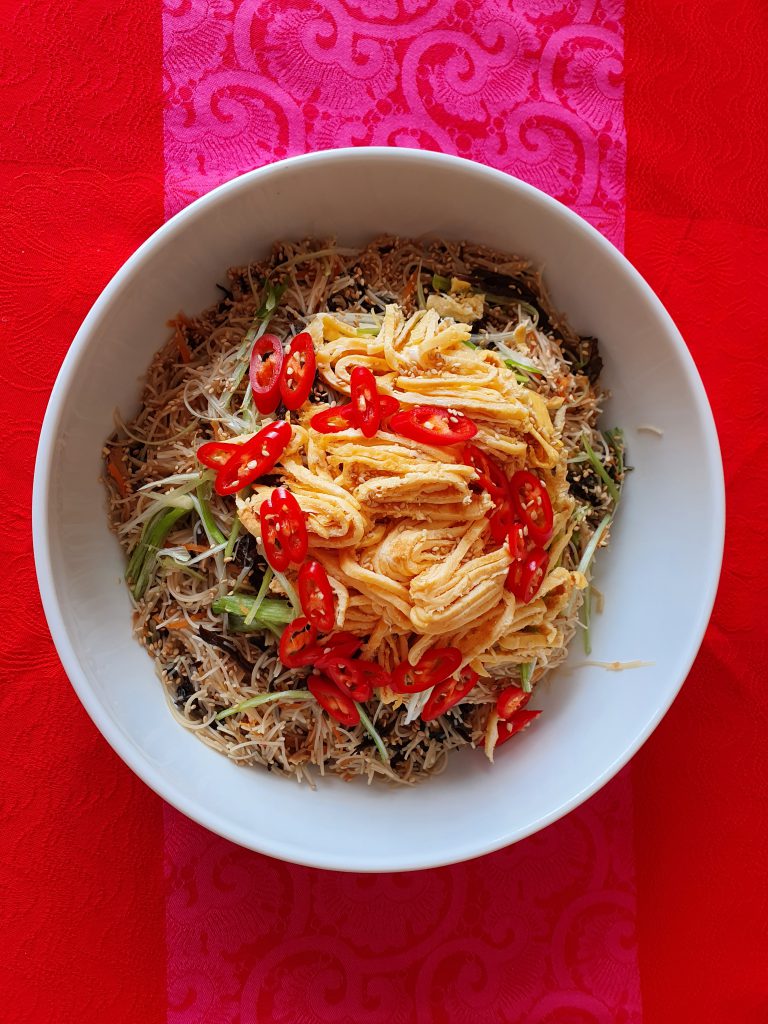 The most glorious invention of Pineapple Mooncakes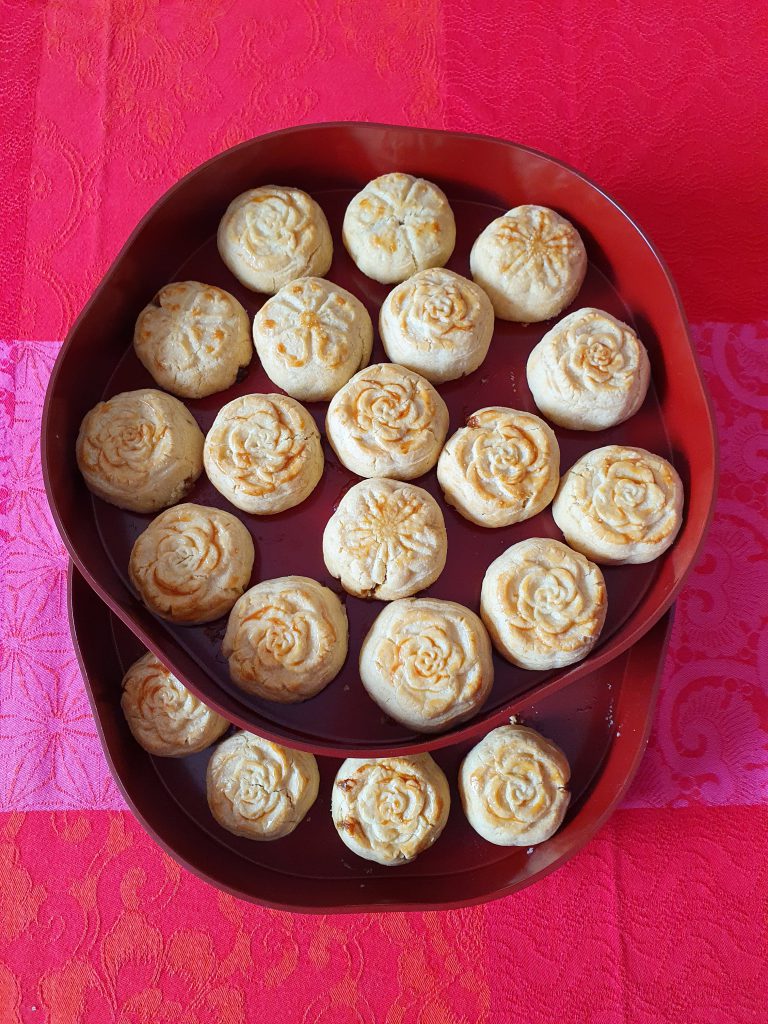 Happy New Year…may the coming year bring you much happiness and contentment wherever you are reading this from