From Swiss Cottage to Swiss Garden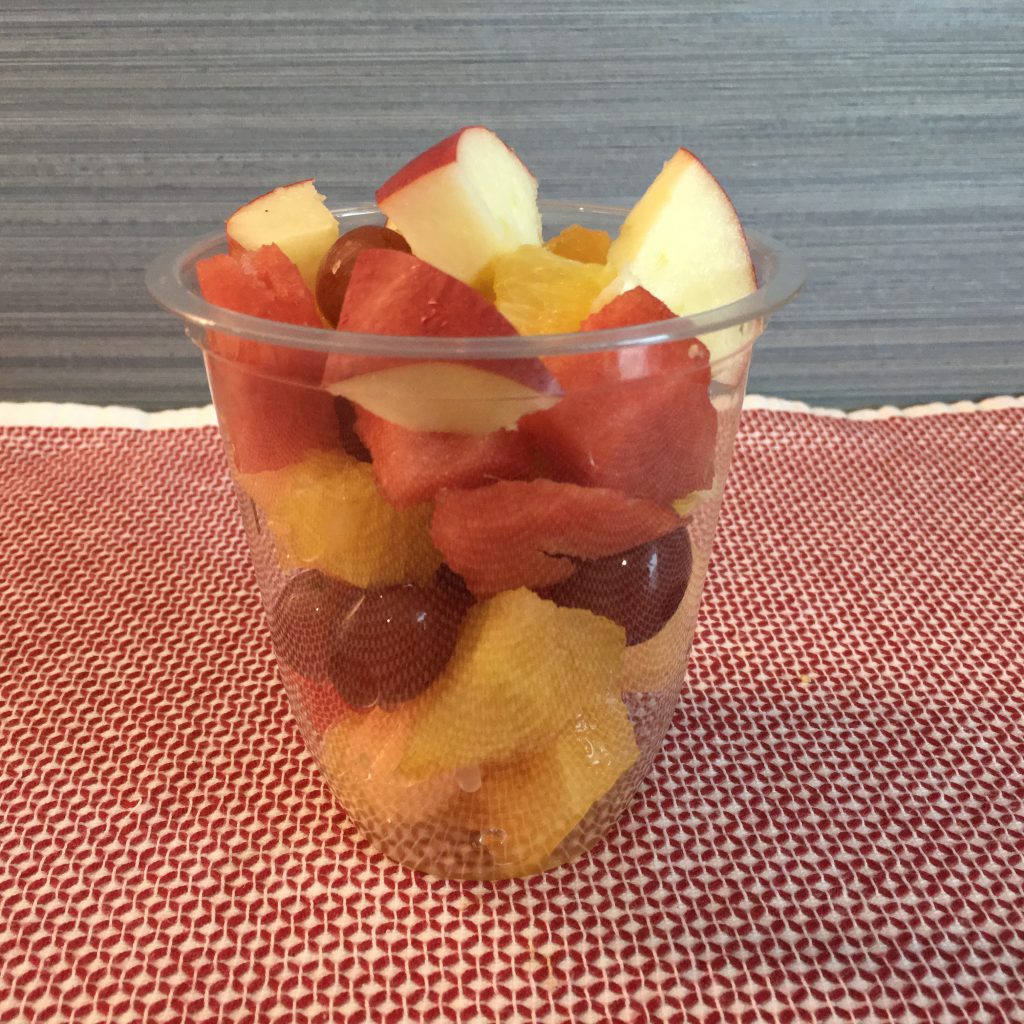 This might be the strangest, yet most helpful, post I have written to date.
In these anxiety-filled days of travel restrictions caused by the pandemic, a hotel quarantine is the last thing you need to add to the misery.
Due to an urgent family matter I found myself needing to book a flight back to Malaysia just before the Chinese New Year. All throughout the making of the Yee Sang packs for our friends, spending CNY with our immediate family and celebrating Niece Number 2's 21st birthday, I was struggling to get the documentation which would enable me to leave London.
From a total of 21 direct flights weekly LHR-KUL (14 on MH and 7 on BA), there remains only one weekly flight to Malaysia's capitol Kuala Lumpur.
If you think this is limiting, then consider that there are no direct flights HKG-KUL by MH or CX and the only option is by SQ via Singapore. This is what HK Sister has to do in order to fly back home.
In a way having gone through an extended lockdown in London prepared me well for the mandatory quarantine. I more or less packed up all the work and study materials I needed plus a few non-work books to read. An iPad, a Samsung tablet and my mobile phone would allow me to communicate with the outside world.
Besides the basics (wash bag, pyjamas, clothes) I did think that now was the time to pack some unusual travel items. This would not make the quarantine any more romantic or idyllic but it would help make it more comfortable. If you are the Alpha Management type then it would give you a sense that you are in control.
You are not in control of course, as the Health Authorities and the Government are the ones dictating what you can and cannot do before they release you. However, within the confines of the 28-38 square metres that is your quarantine room, you really are King of the Jungle.
Here are my Top Tips for surviving your quarantine.
Tip Number 1:
Upon entering, take a long look around your assigned room. This will be your cloakroom, kitchen, bedroom, study and lounge/library for the duration of your quarantine. Mark out defined spaces for each area, so that walking from one area to another will seem like a change of scenery.
My cloakroom, kitchen, bedroom, study and lounge/library for the week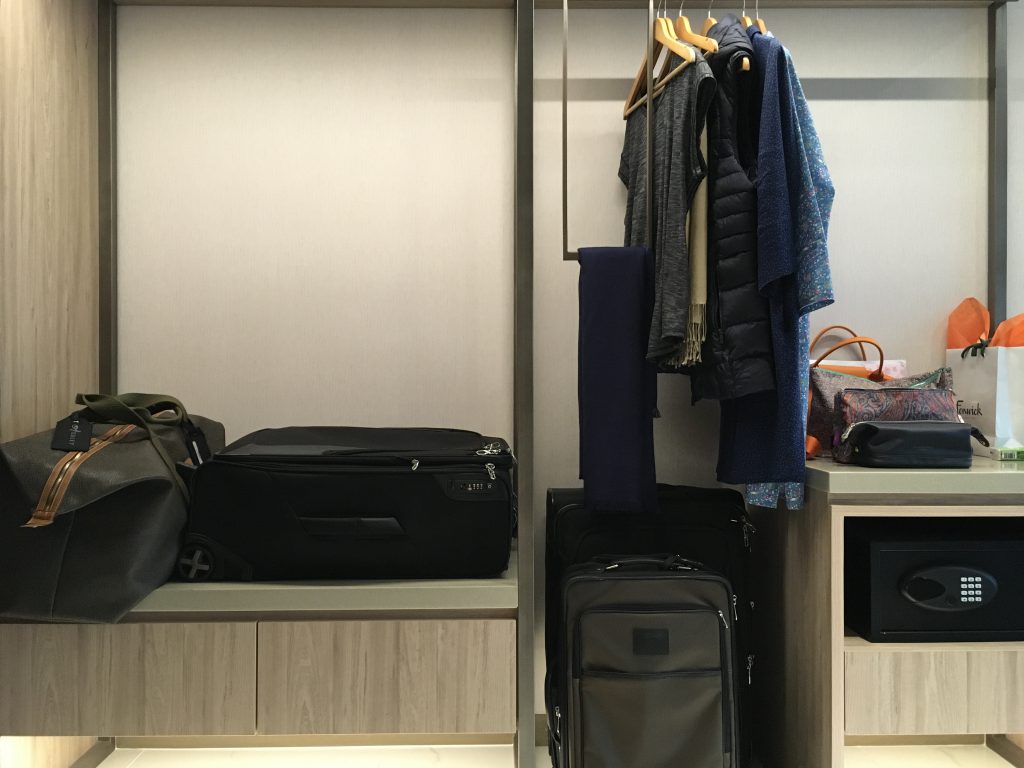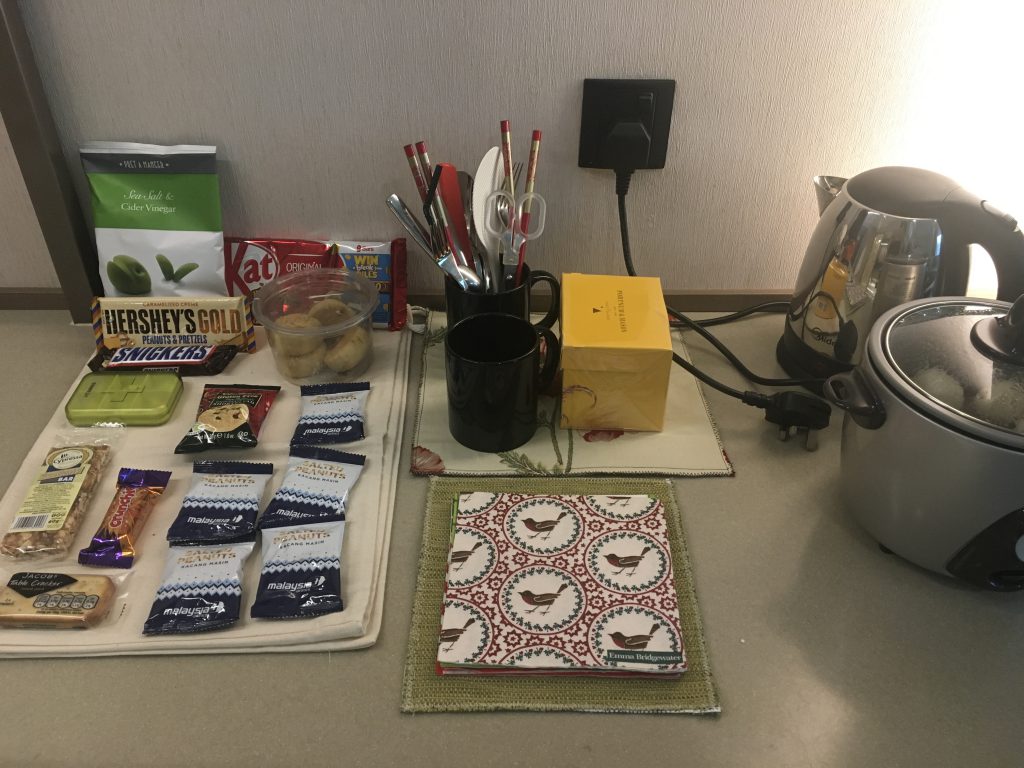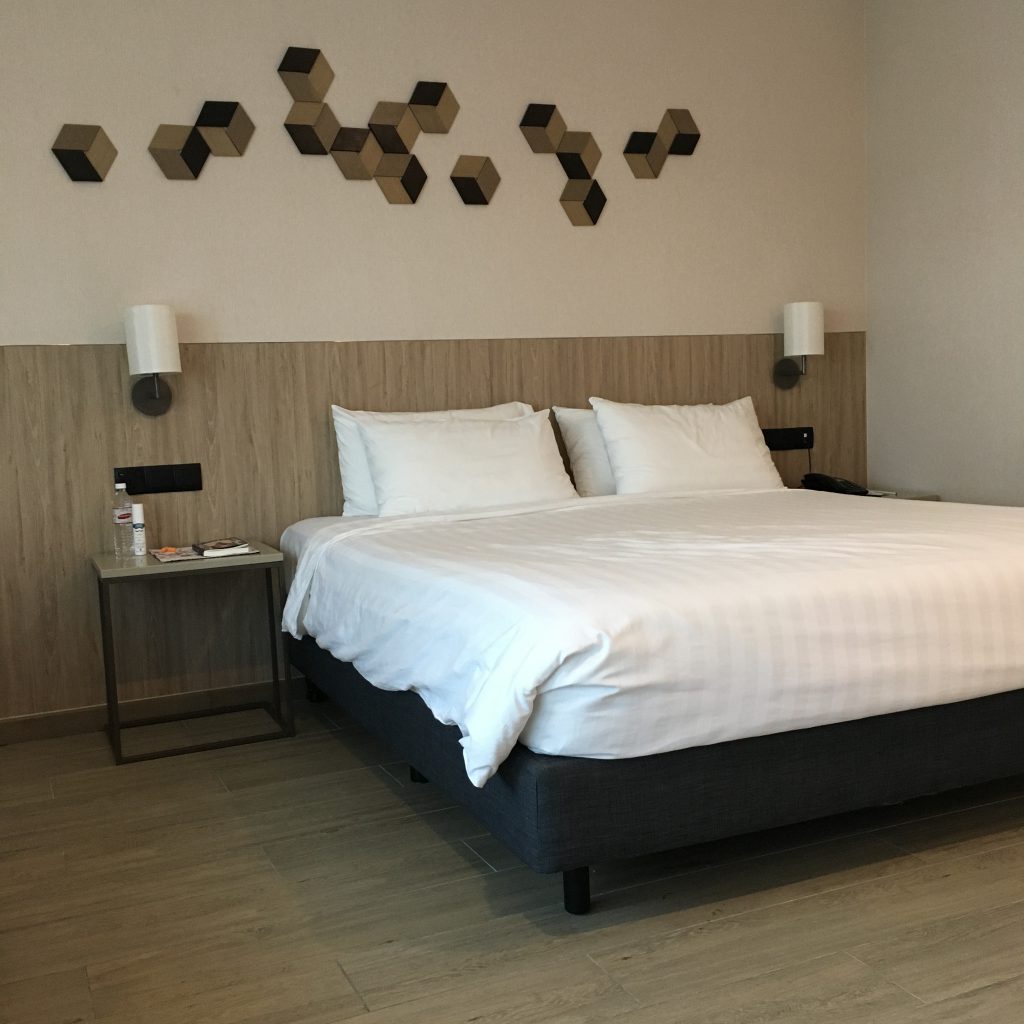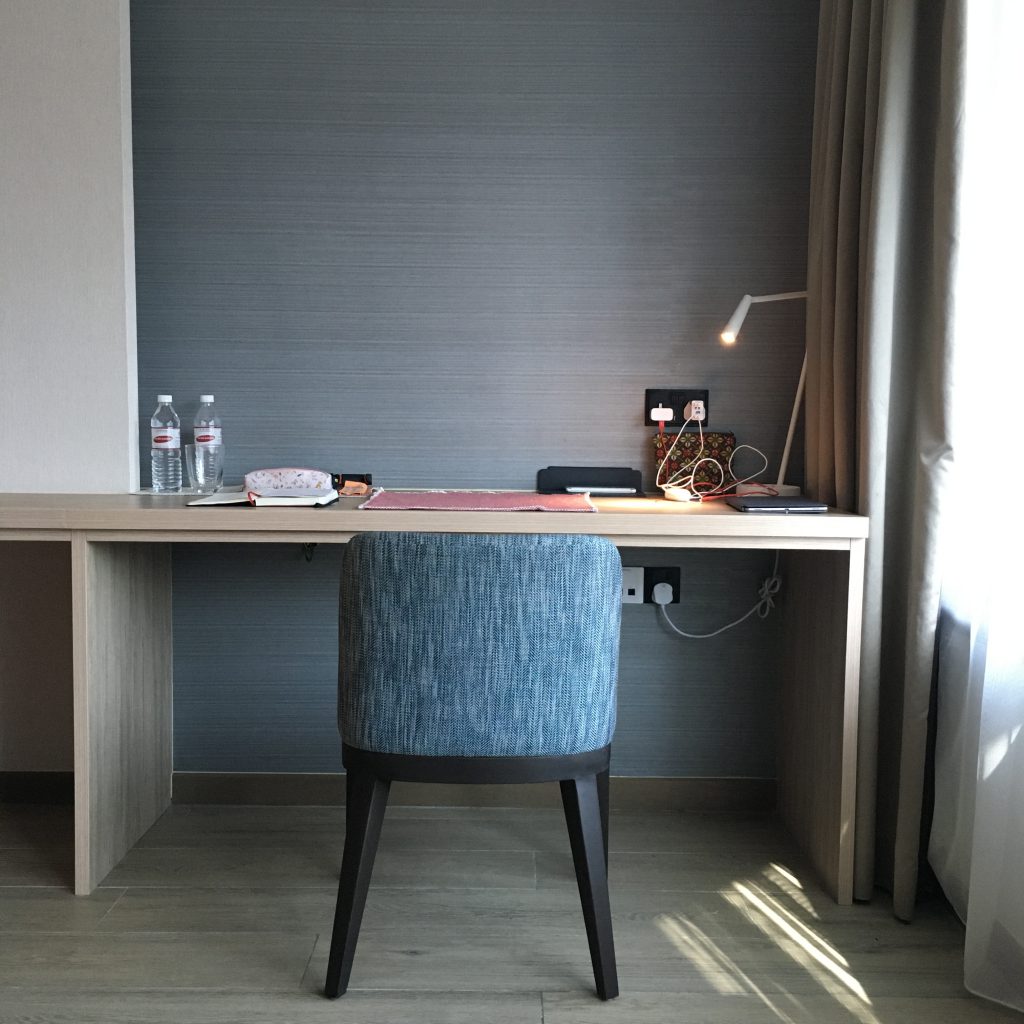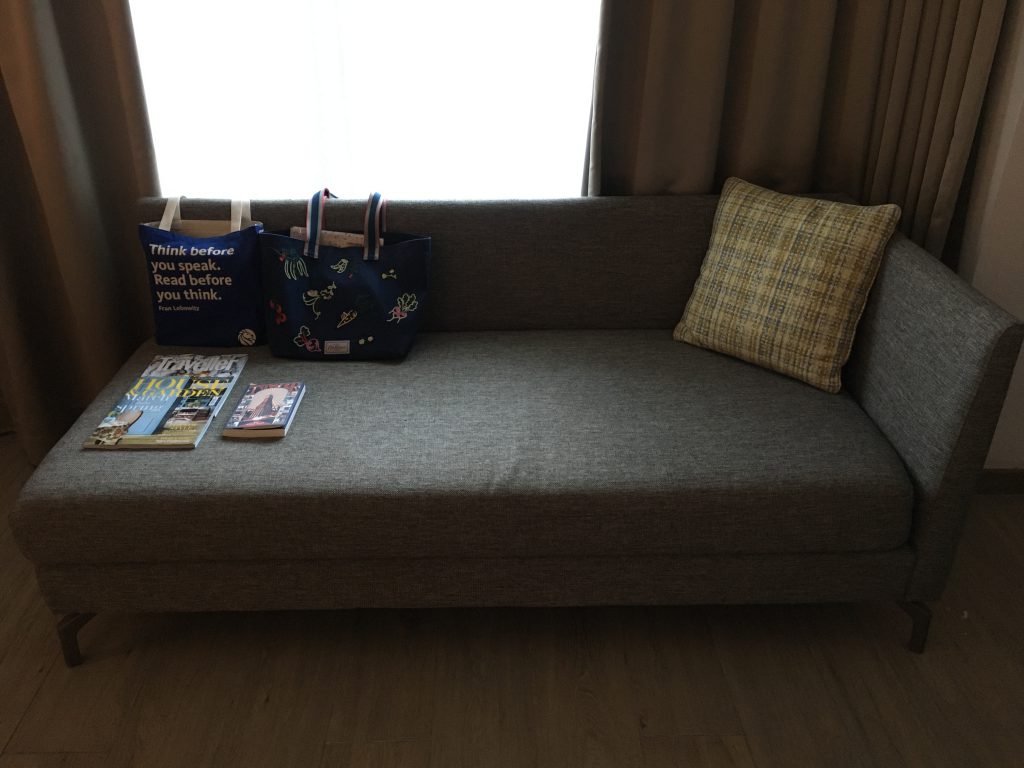 Tip Number 2:
Before the lockdown I spent a lot of time on long-haul flights and always thought two things: that I would like to be the only person in my cabin and that the air could do with being a bit fresher. It turns out that being in quarantine is like a long-haul flight but now it lasts 7-21 days, depending on the country you are visiting.
Almost all hotel windows are locked. There is nowhere for any collected whiffs and smells from the food delivered to dissipate. If you are one of those tiresome Gym Elephants (like in the room above mine) who insist on exercising most of the day by jumping up and down and running about, then imagine how sweaty the room will smell. One idea is to pack a room spray like Shanghai Tang's Ginger Flower.
I left that at home but instead brought different sprays to refresh my face, pillow, and clothes. Aesop's post-poo drops is very particular to me because I get very stressed sharing toilets in hotel rooms with Mr Gochugaru, and think it polite to never leave a stink in the toilet after you have used it. I am by myself of course but still, a little decorum helps civilisation thrive.
In case of troubling aches, pains, sore throat, cuts or even allergic reactions, I brought a First Aid Kit.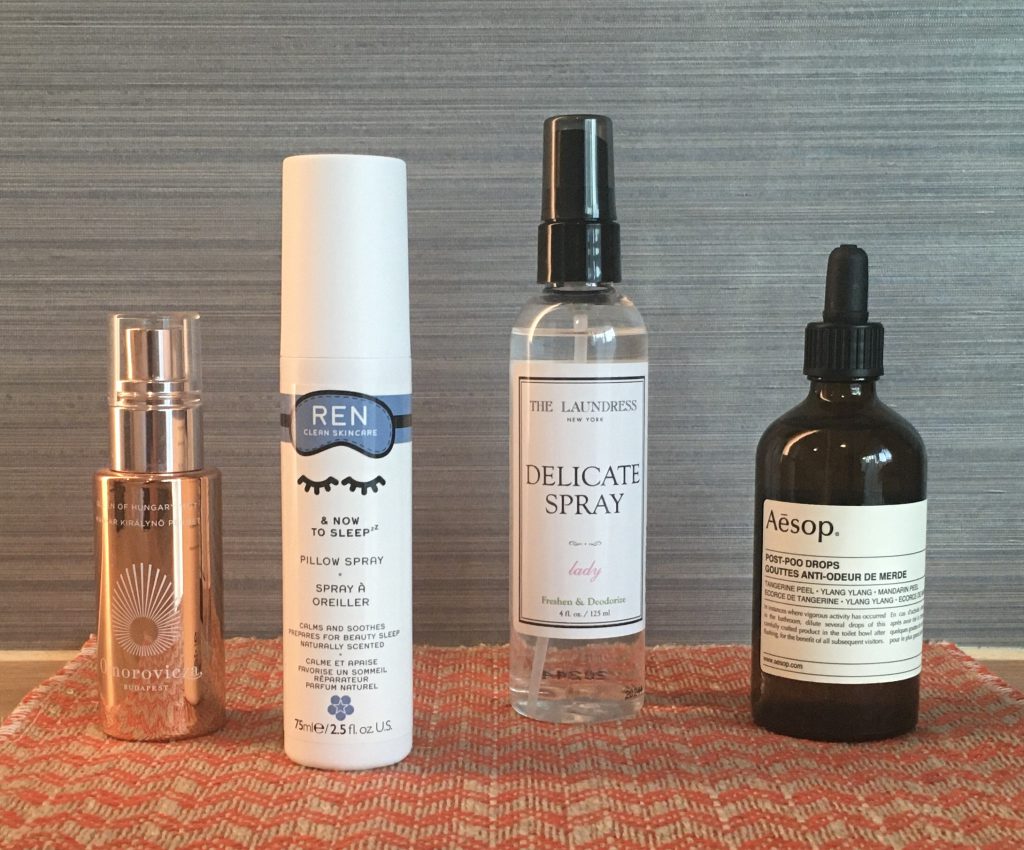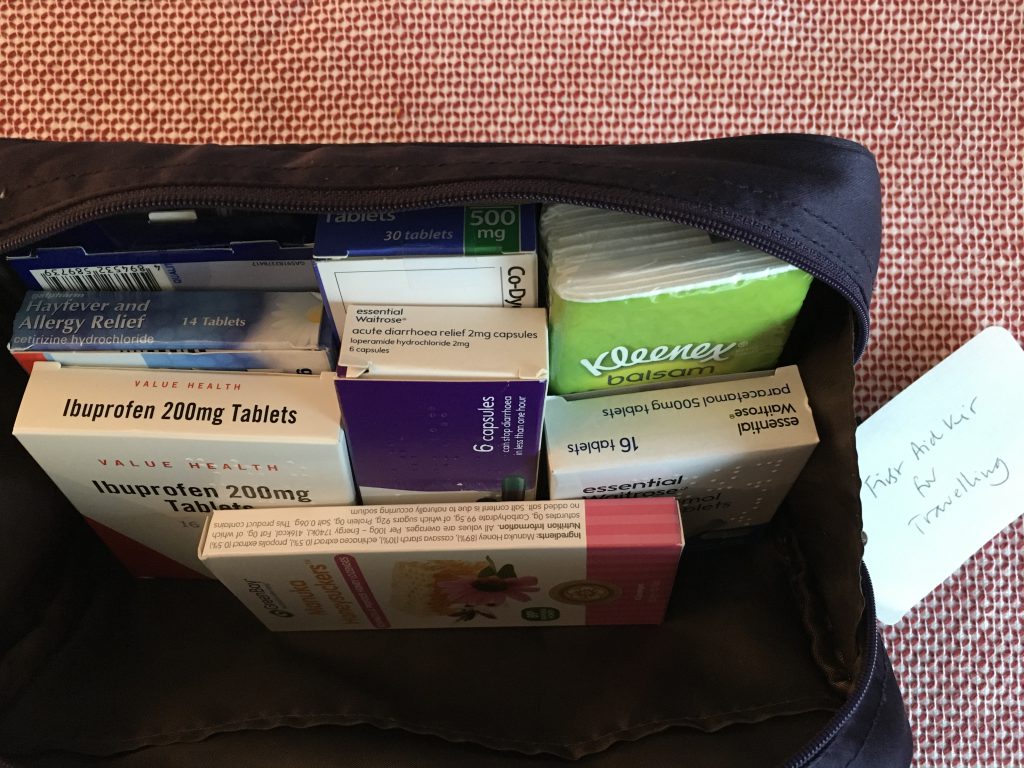 Tip Number 3:
On day 1 of my quarantine I had to fill in my choices for every meal for the whole week. Three choices for each breakfast, lunch and dinner make a total of 63 choices, plus drinks. In the end I chose dishes that could be reheated in my mini rice cooker (see below). So as to remember what I had ordered, I took photos of each page of the menu after I had ticked my choices. This is optional if you like daily surprises.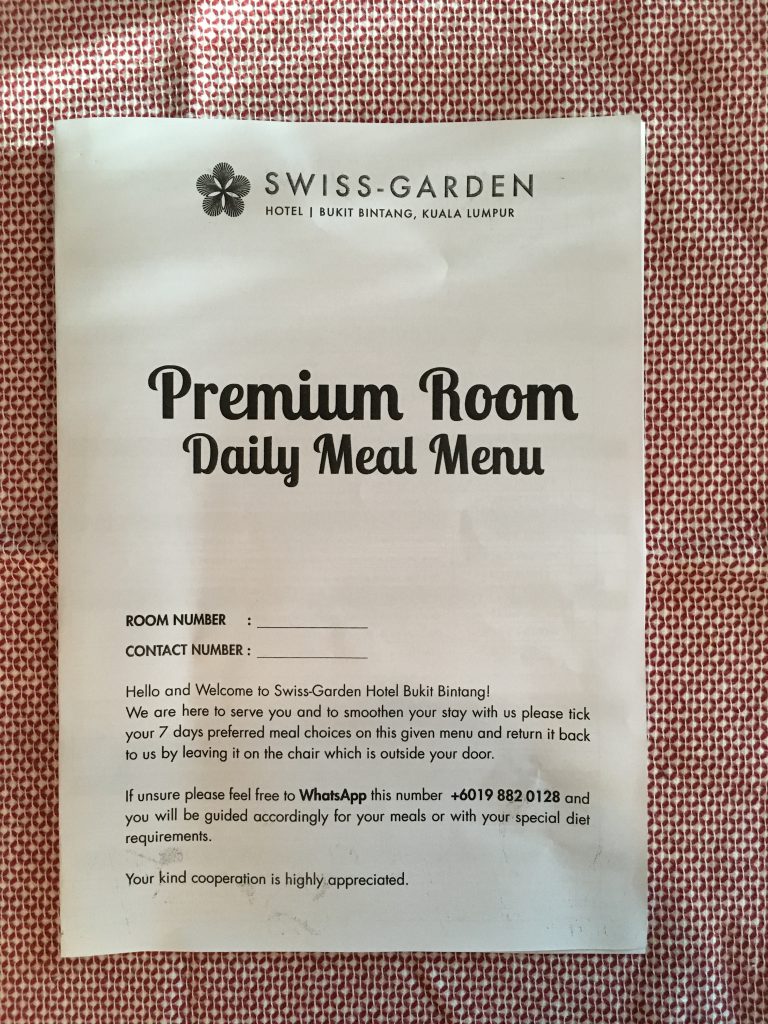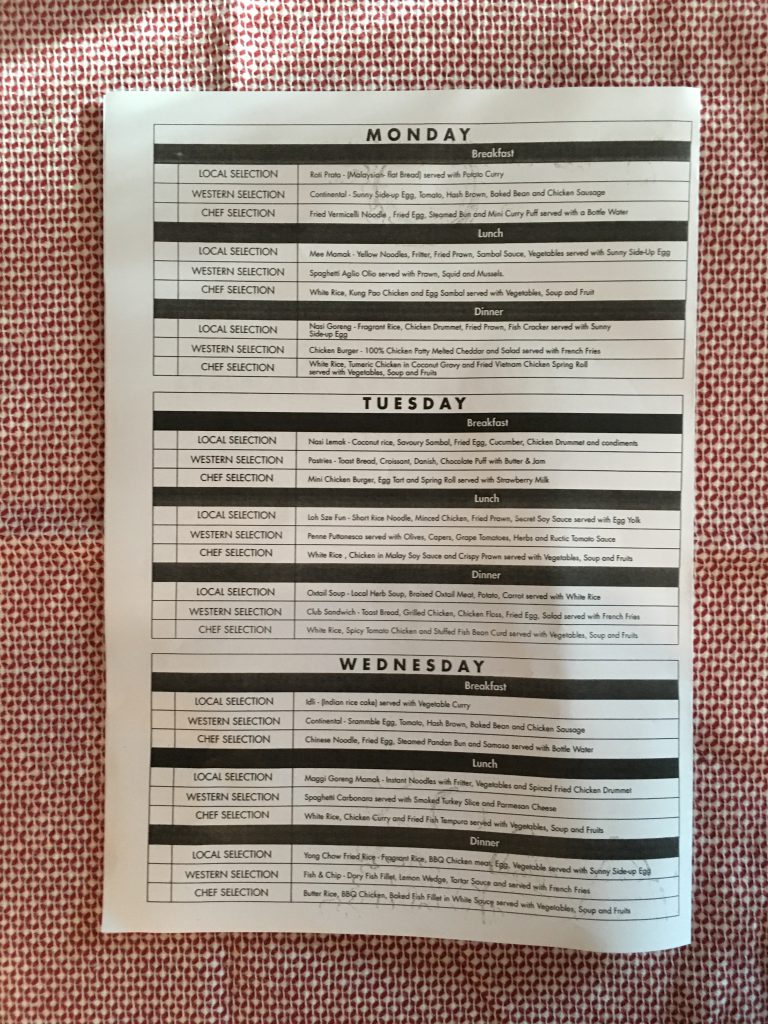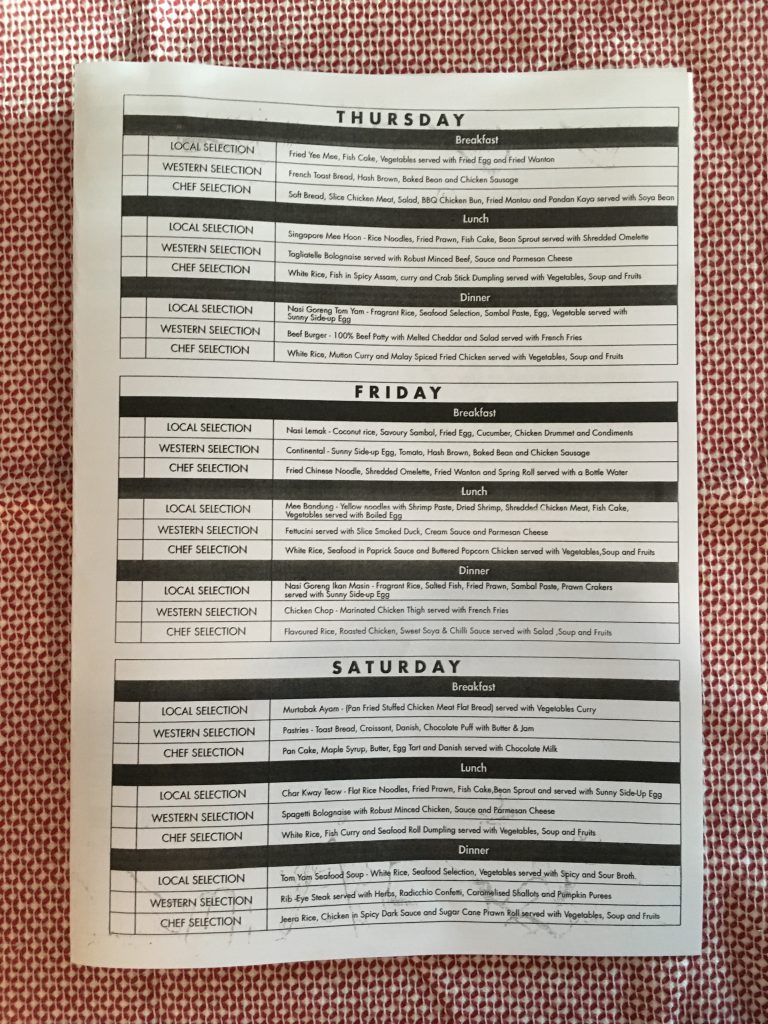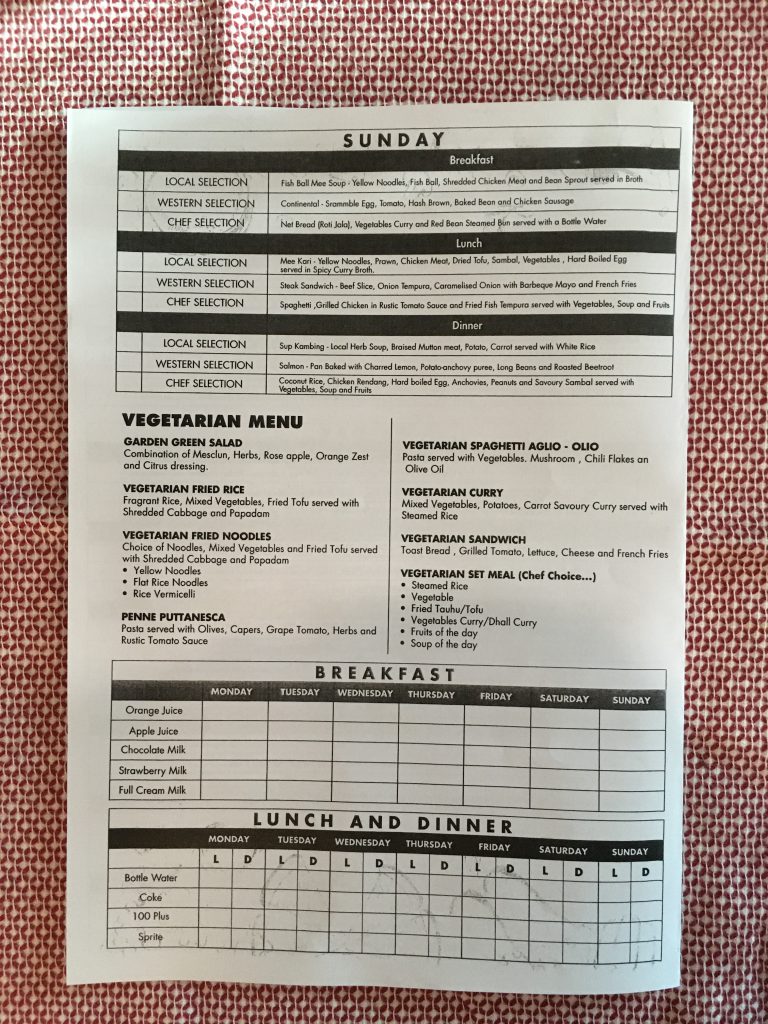 Tip Number 4:
Mini rice cooker.
There is a +8 hour time difference between Kuala Lumpur and London and very often my meetings would be at meal times. As you can imagine with so many rooms to cater for, the food is delivered half-hot (meaning half-cold). I mainly chose from the local dishes which come with rice or noodles which I could re-heat in the rice cooker. Of all the things I brought, this was my best idea.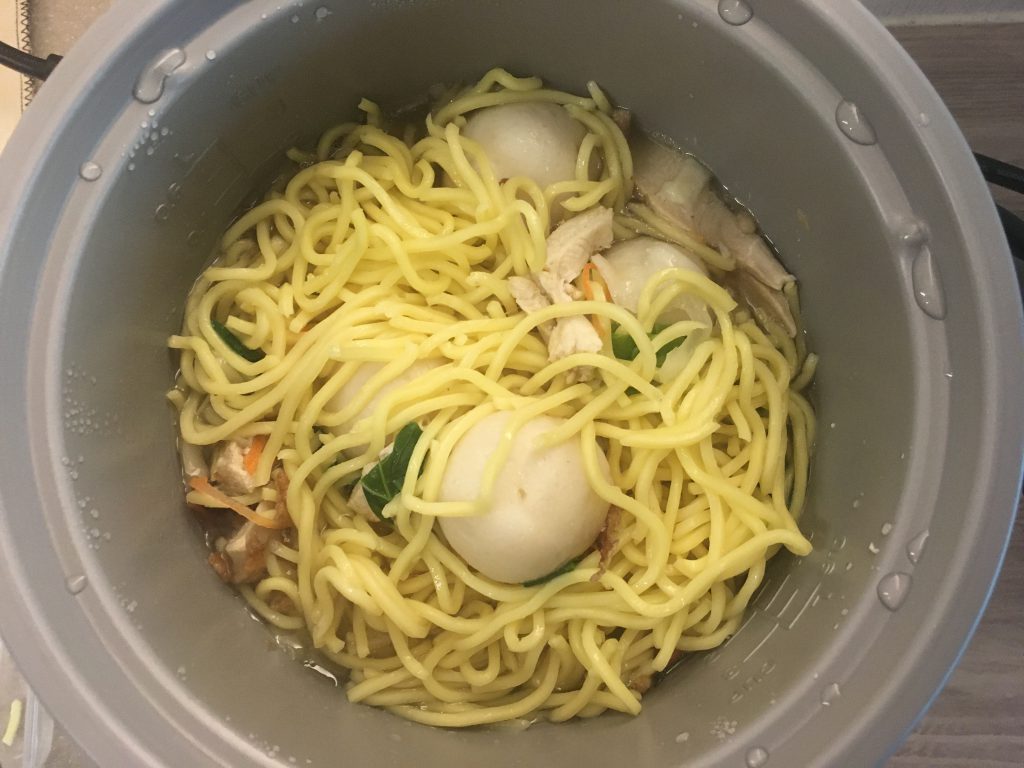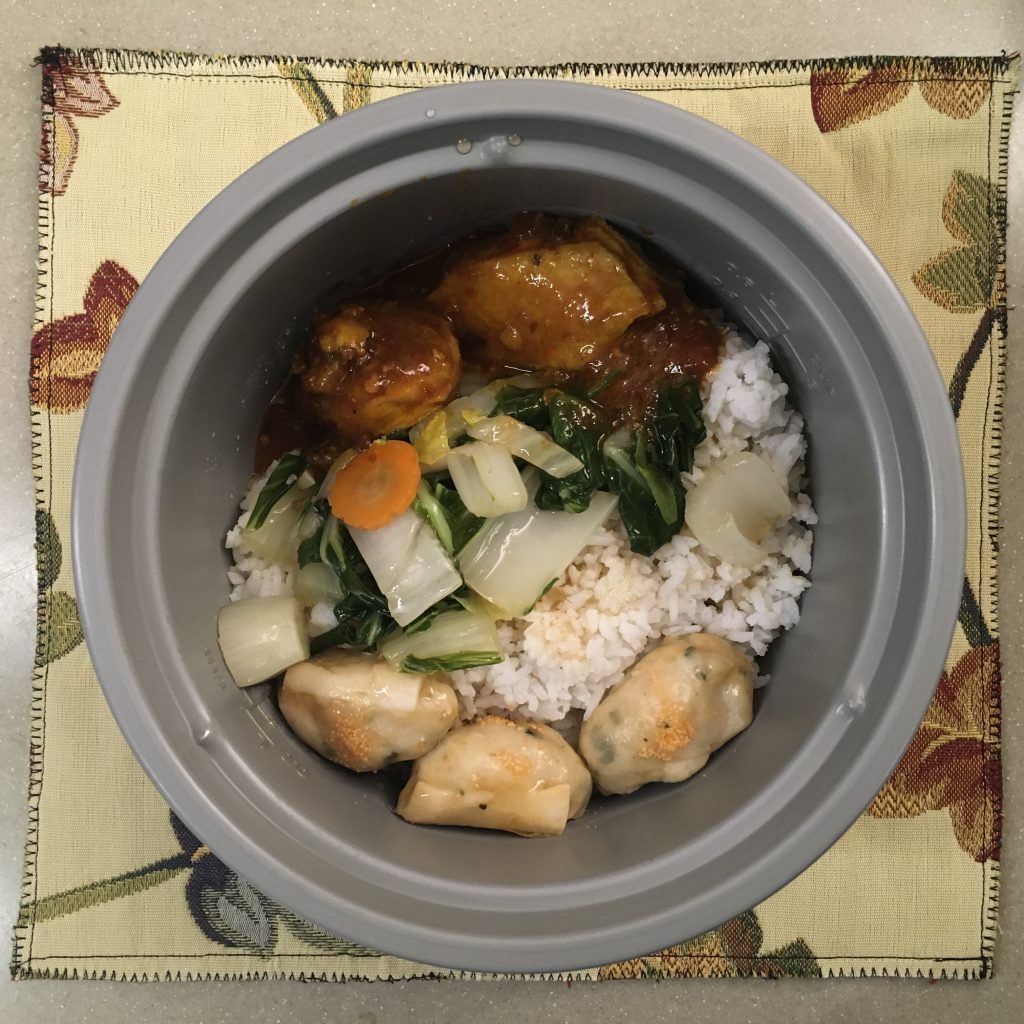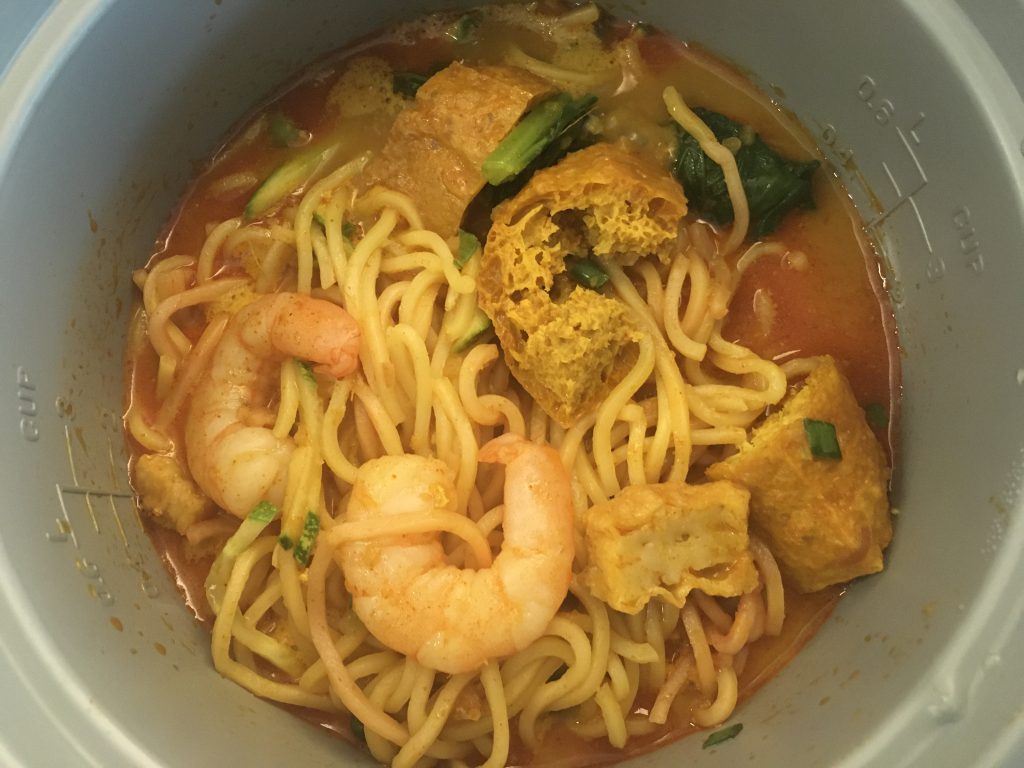 Tip Number 5:
My second best idea was metal cutlery, chopsticks, a travel knife and chopping board. The meals come in plastic disposable boxes with plastic cutlery, and you can see how awkward it might be having to eat soup noodles with such flimsy spoons and forks.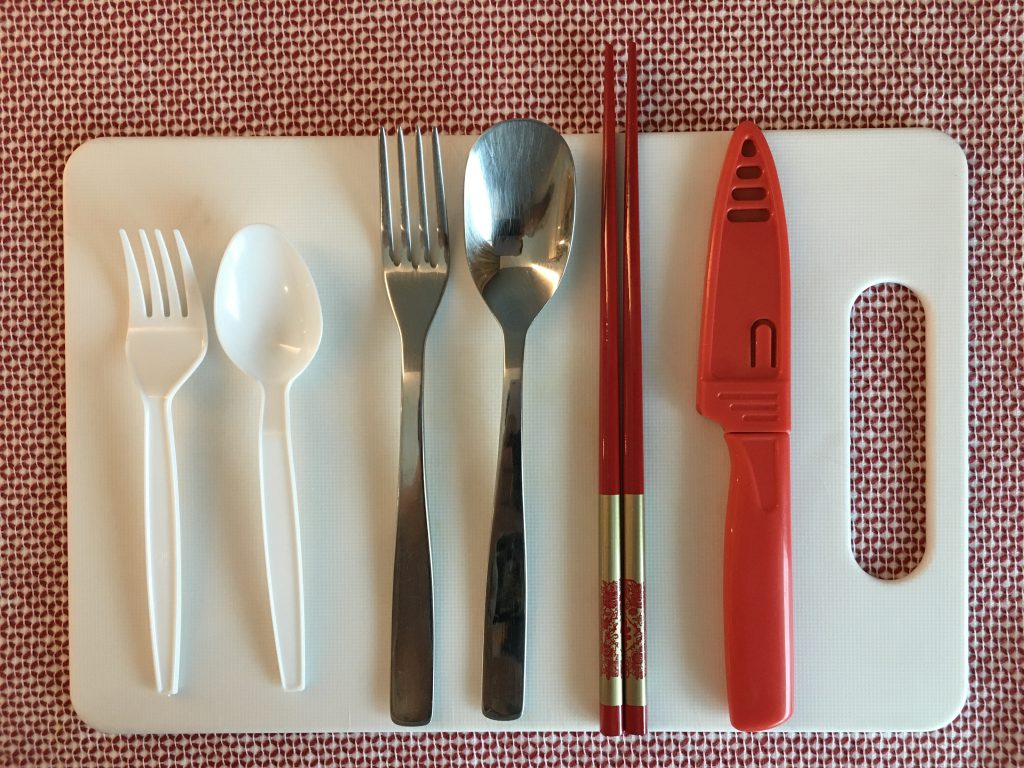 The travel knife and chopping board were very useful for cutting up large chunks of fruit into smaller pieces to make a fruit salad. Strictly optional but a fun way of using up 5 minutes of your quarantine time.
I also brought a washing up sponge, wiping up cloth and tea towels, to wash and reuse the plastic food containers. It will make your head spin of you do the maths of how much plastic is thrown away just from one quarantine room.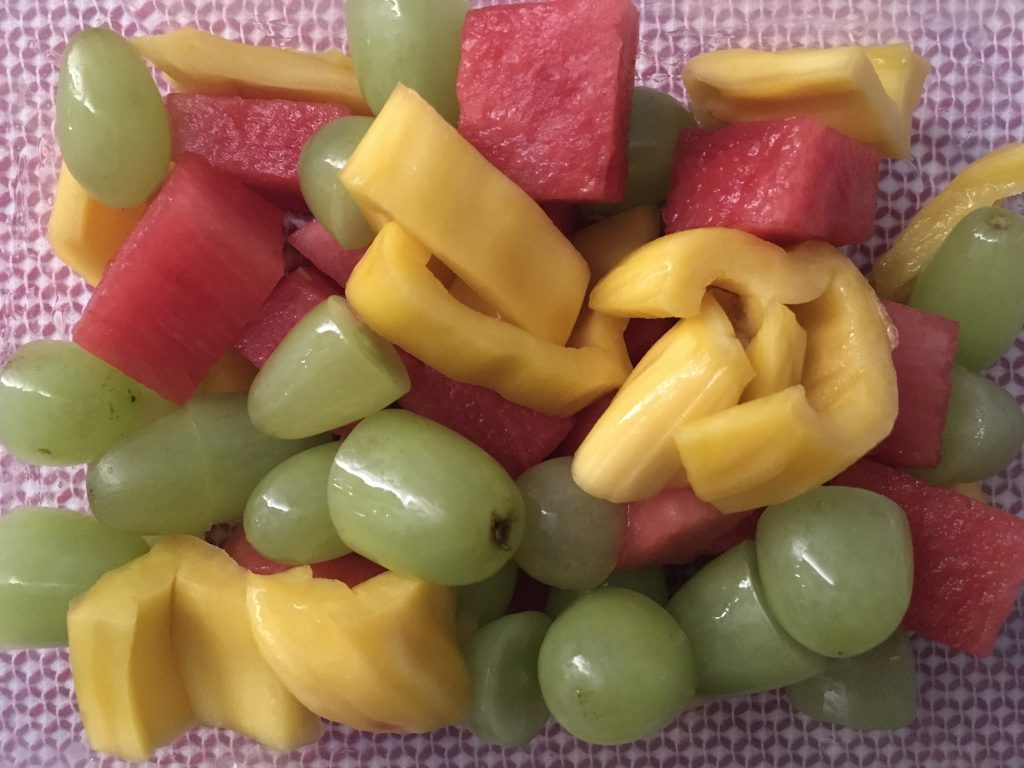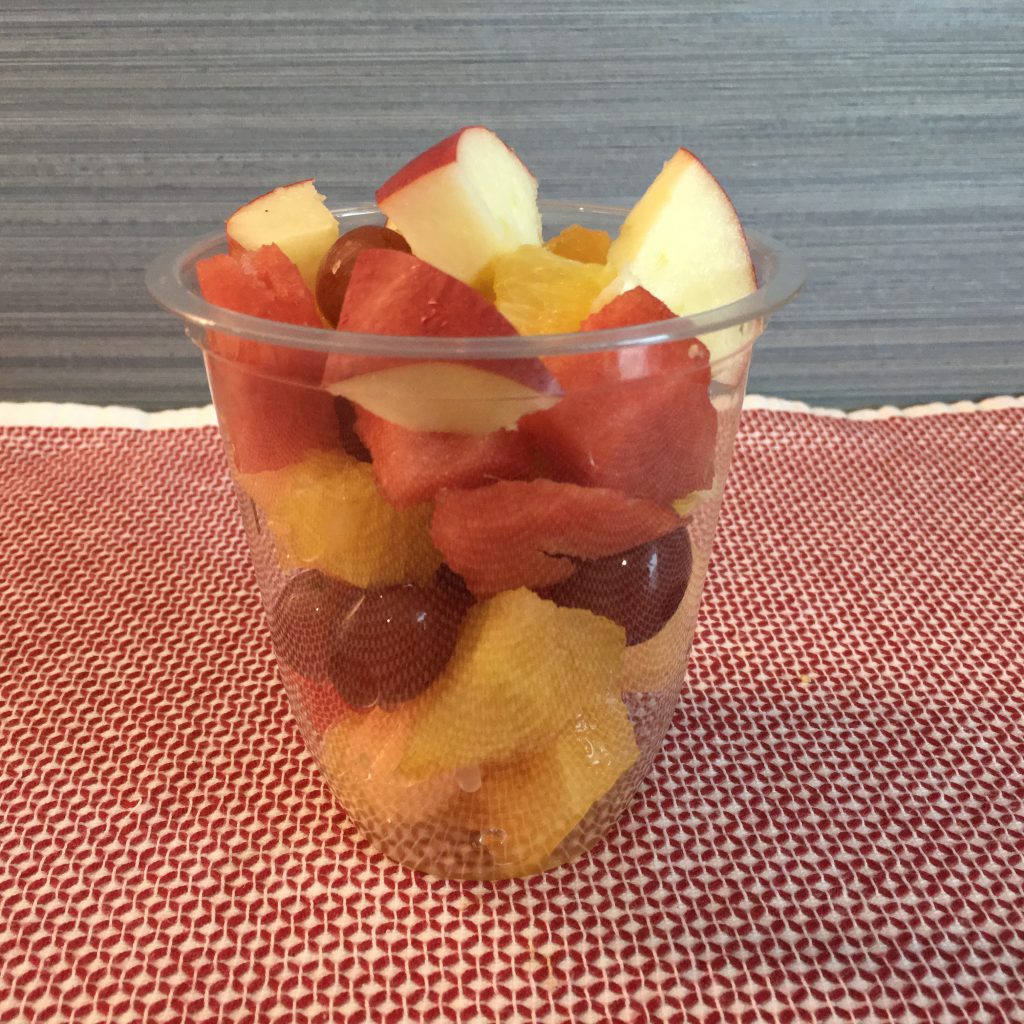 Tip Number 6:
Noise drives me crazy.
I had to move from my first room because the room above held a family where the child would not stop jumping about and dropping toys on the wooden floor.
Moving rooms was like jumping from the frying pan into the fire as the room above me now holds a maniac who does not stop jumping and running about in the room. Furniture is dragged around.
Complaining to management is exhausting and futile and so I turn to my trusted ear plugs, which I always carry with me. I don't ever listen to music whilst working but am seriously considering this. So happy I brought along my Galaxy Buds.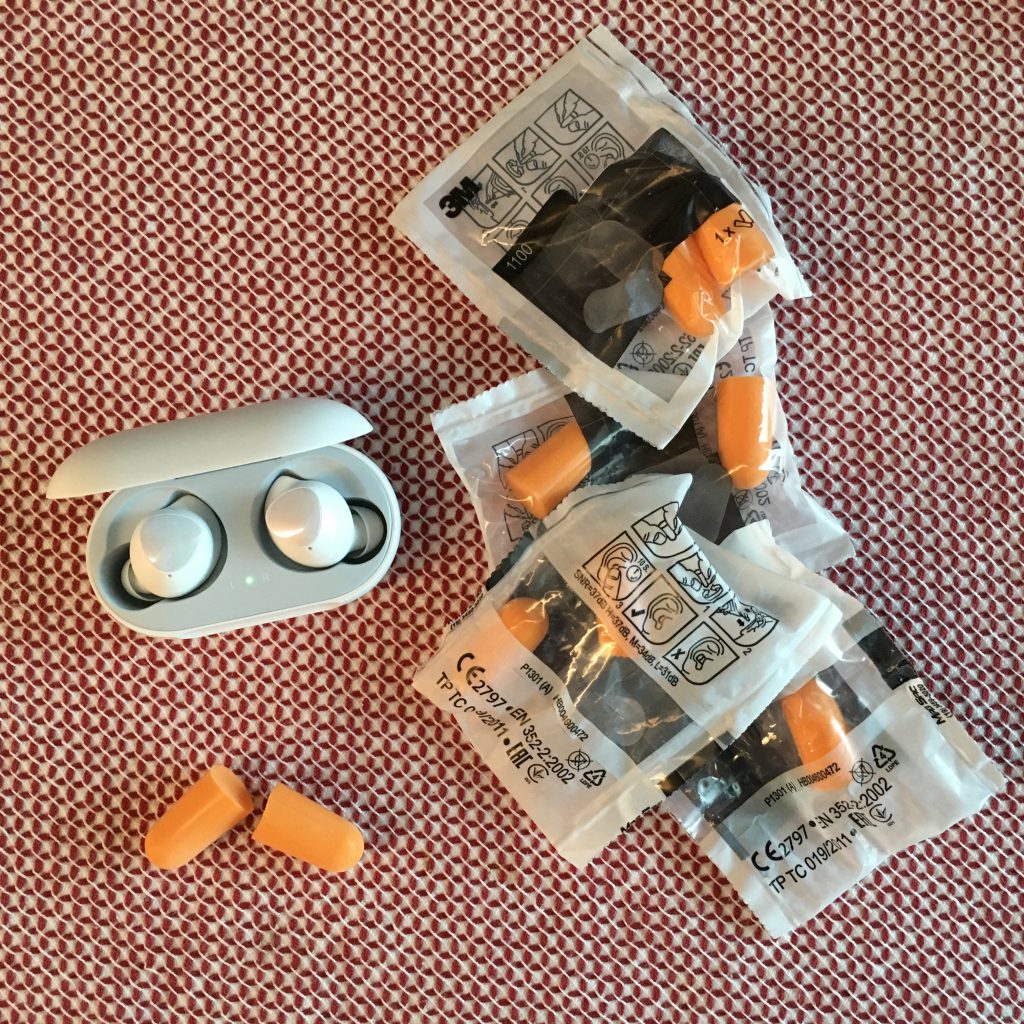 Tip Number 7:
Finally, if you have booked your room directly with the hotel then it would be nice to bring a small gift for the person who has organised this for you. I am staying at the Swiss Garden Hotel and was very impressed by how my reservation was managed. Everyone here is very professional and I get the impression that they are here to help you get through this experience in the best possible way.
At the time of writing I have just returned from doing a mid-quarantine covid test. Like a DHL or FedEx parcel I was 'tagged' all the way and at every point care was taken to check my details.
I had to change rooms (turned out to be pointless) and the catering department remembered to send my meals to the new room.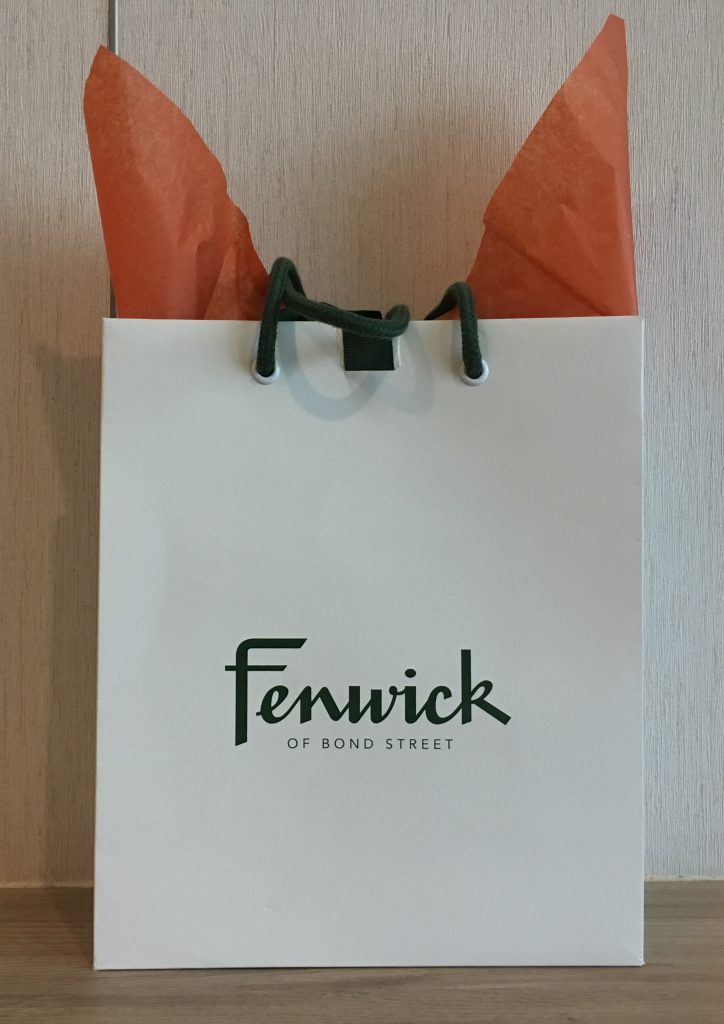 Bonus Tip:
I realised how wonderful it is to not be continuously interrupted by: parcel deliveries, cooking and washing up, doing laundry and cleaning, television, unpacking online food shopping and the usual business of running a household.
Having noise from the room above me and noise from the busy main road outside is a bummer, but I now know what I want to do every year. I want to put myself into voluntary quarantine for a week where I see no one and am able to just go between the swimming pool and my room and have all meals delivered. I have had to continue with meetings here as this trip was unplanned, but in my next 'quarantine' I hope to not go anywhere near Zoom.
It has been lovely waking up at 2 am or 4 am and taking afternoon naps and eating when I want. Due to the lockdown and everyone working from home I have had a very regulated life this past year and at the end of it I want some freedom to not eat breakfast at 8am and lunch at 1pm. If quarantine has taught me anything, it has taught me that I actually am a very contented person and that being by myself once in a while is a very welcome thing indeed.
I love scarves and have always wanted to learn how to fold them into different styles, and now I have some uninterrupted time to do so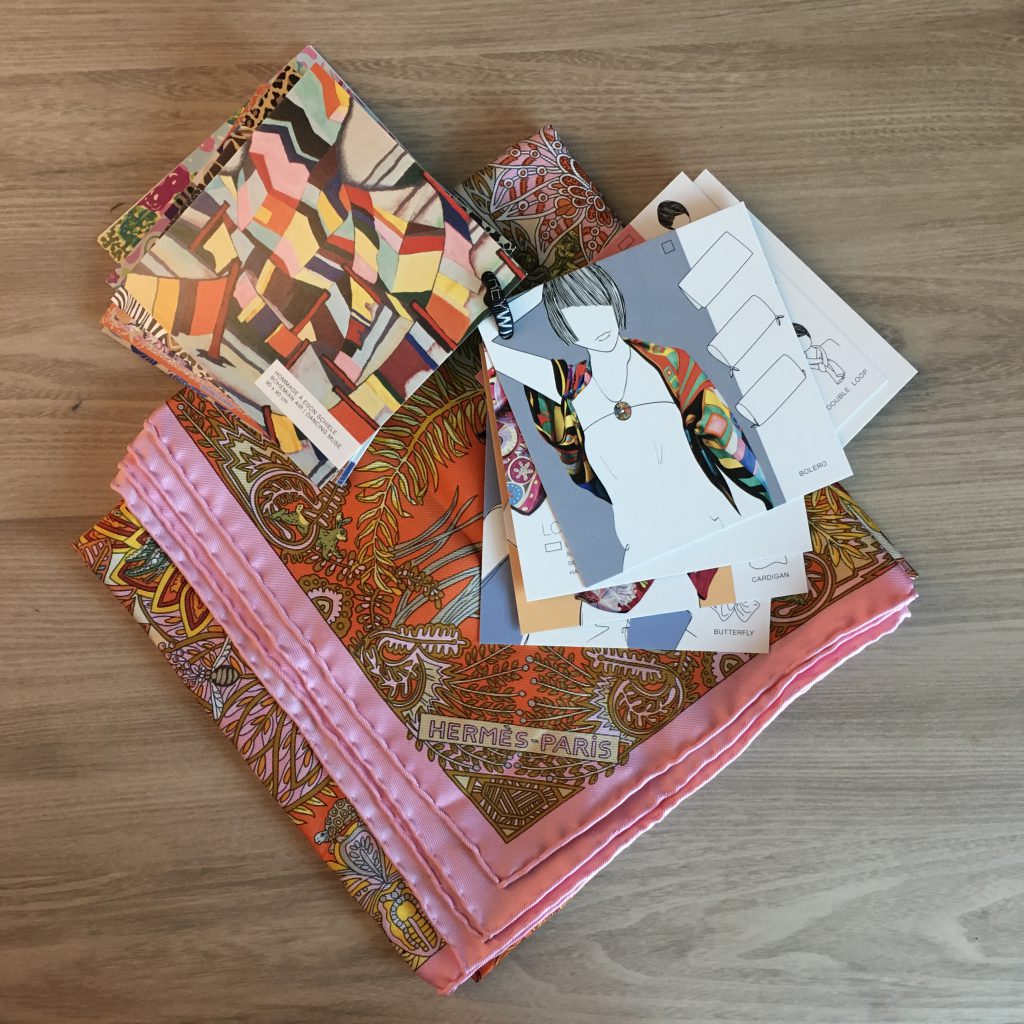 PS:
All things going well I am due to be released in two days' time. I can't wait to see the resident pooches C+C at my family home and to see my dad who is not well at the moment.
All information correct at the time of writing which is February 2021. Sending my thanks to St George's Doctor who stayed at the Swiss Garden Hotel during his quarantine late last year and who advised me to book direct with the hotel and who said I should pack metal cutlery, as well as a tray to put the plastic food containers to contain any spillages. A large tea cloth would do as well.