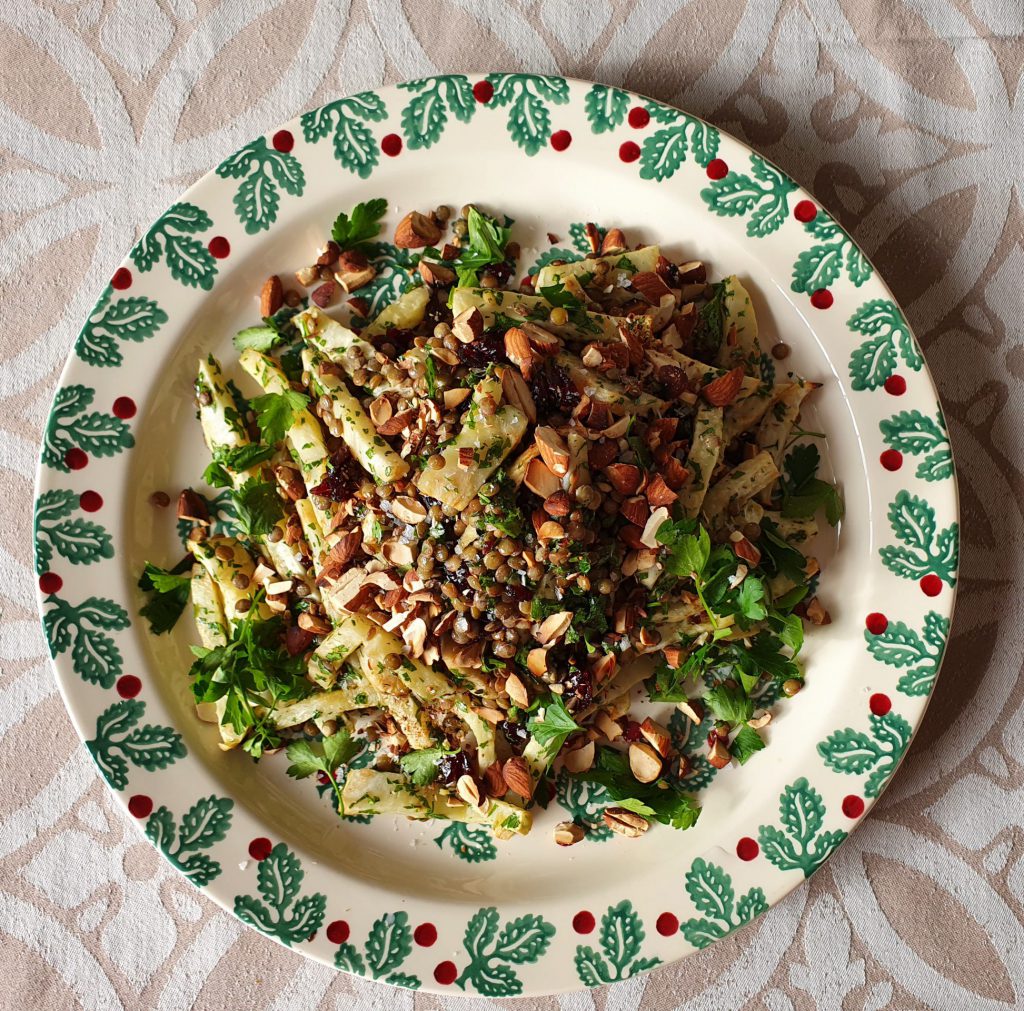 Before I became slightly addicted to the Celeriac Remoulade at Brasserie Zedel, I had hardly registered celeriac as a vegetable to look out for.
Our restaurants in London are still shut, and I have now bought celeriac to cook at home a few times. Making the remoulade is easy: coarsely grate the celeriac, then add some good mayonnaise, olive oil, lemon juice, Dijon mustard and chopped flat-leaf parsley. I also considered making Celeriac and Chestnut Soup, replacing the cauliflower in this recipe.
This salad is adapted using a recipe from Plenty by Yotam Ottolenghi. Generally I rely on all of Mr Ottolenghi's books, and Six Seasons by Joshua McFadden, for vegetable inspiration. Left to my own devices I would simply toss sliced raw vegetables together or cook them in a stir-fry.
I used green lentils which do not disintegrate as easily as other types of lentils. Puy lentils are green lentils grown in the French region of Le Puy-en-Velay. Its higher price reflects its reputation to have the best texture and flavour amongst green lentils. At my local Waitrose this costs £7.40 a kilo as opposed to £2.40 a kilo for the standard variety. I use either, depending on what is available.
Green lentils uncooked and cooked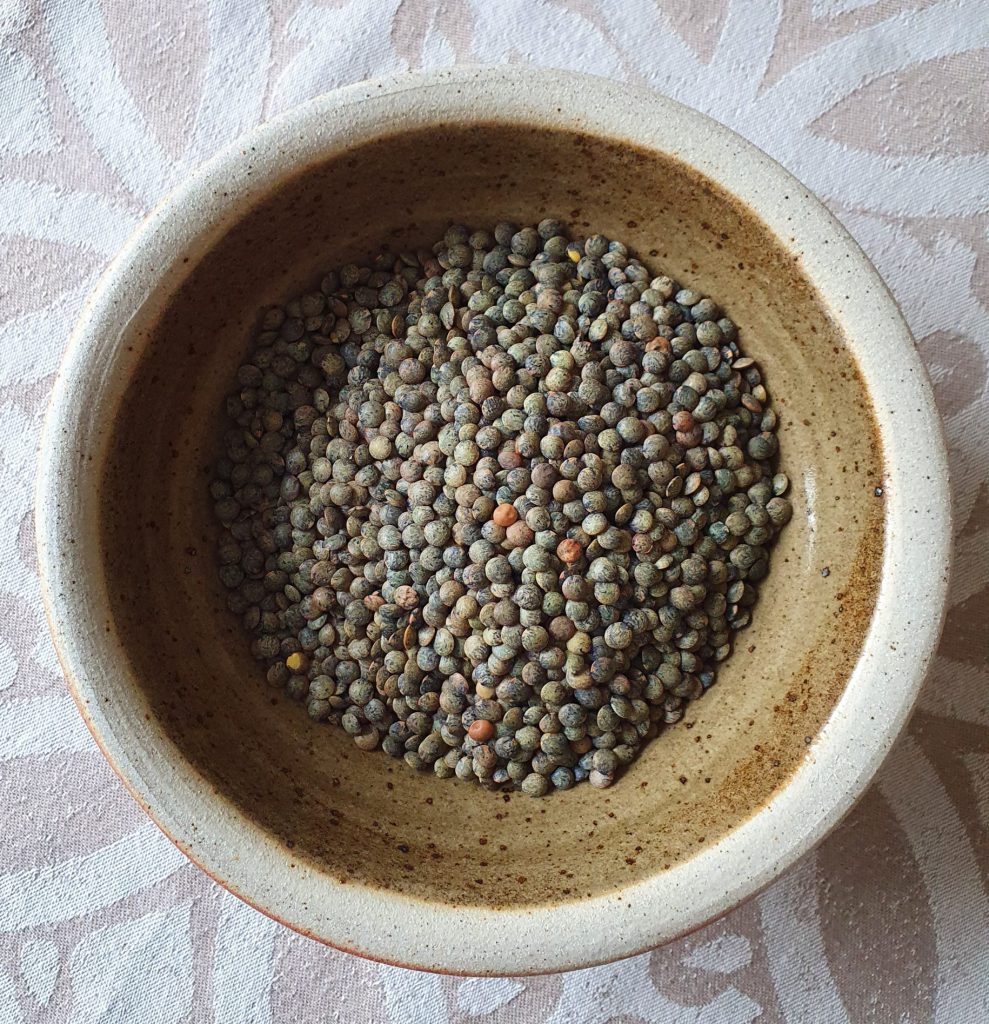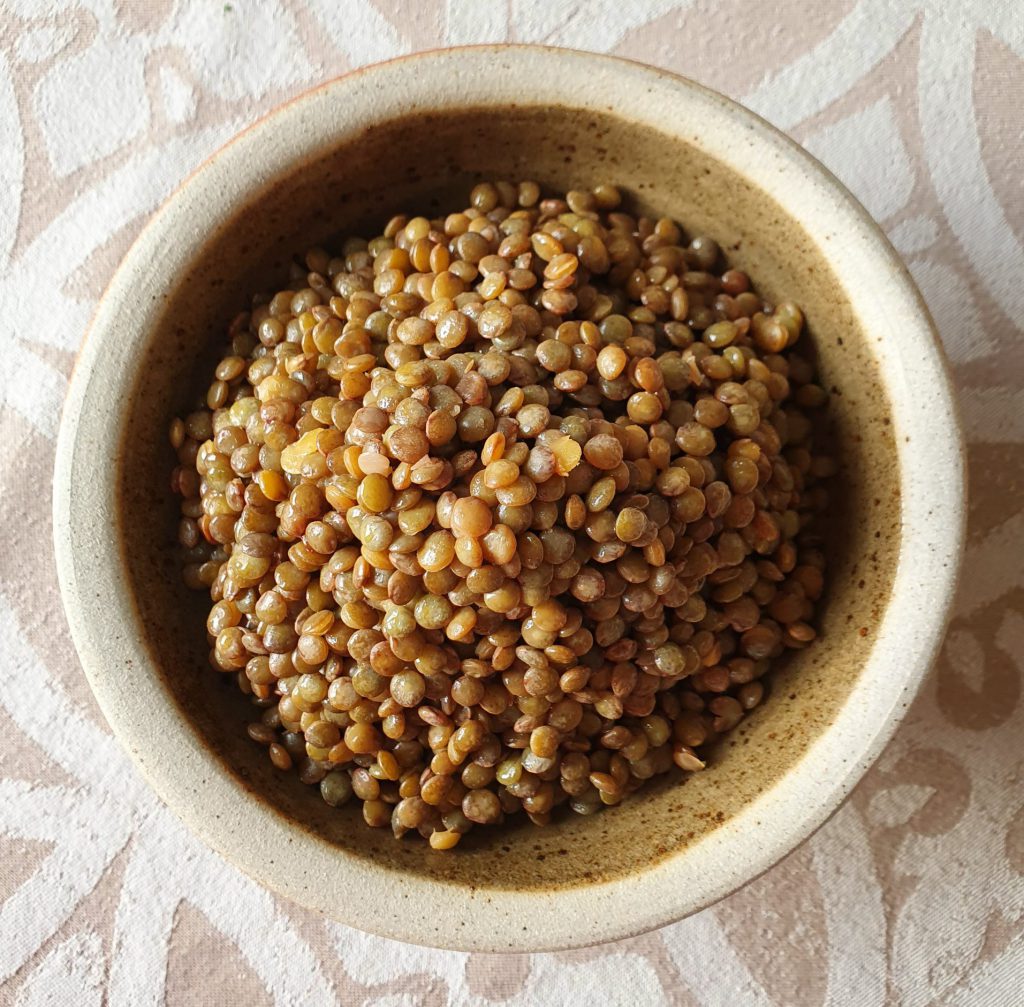 Preparing the celeriac is very easy, and all you need is a large and sharp knife. Trim the bottom of the celeriac so it sits flat on the chopping board. Run the knife round the sides of the celeriac, slicing off the thick skin from top to bottom. Do not make the mistake I made when new to this, and use a peeler. The skin is thick and a peeler cannot take enough off its fibrous edge.
Celeriac unpeeled and peeled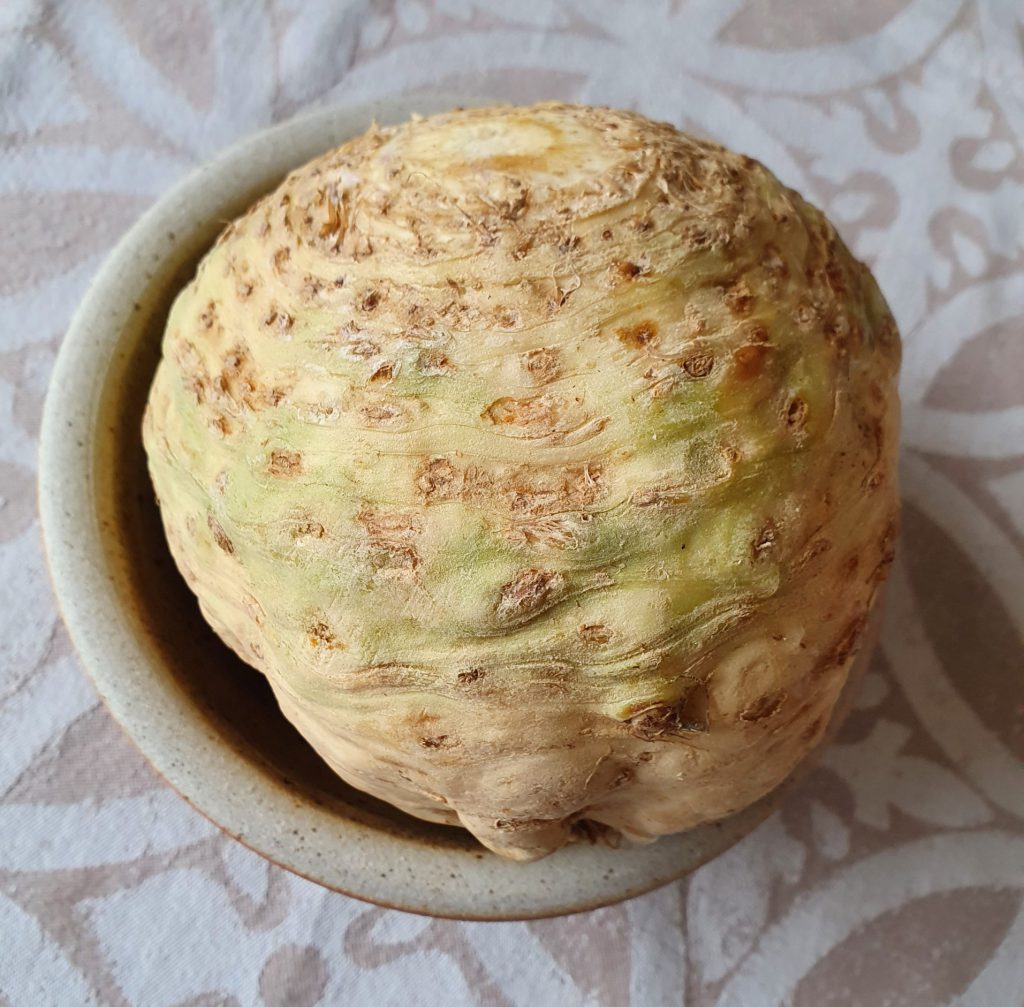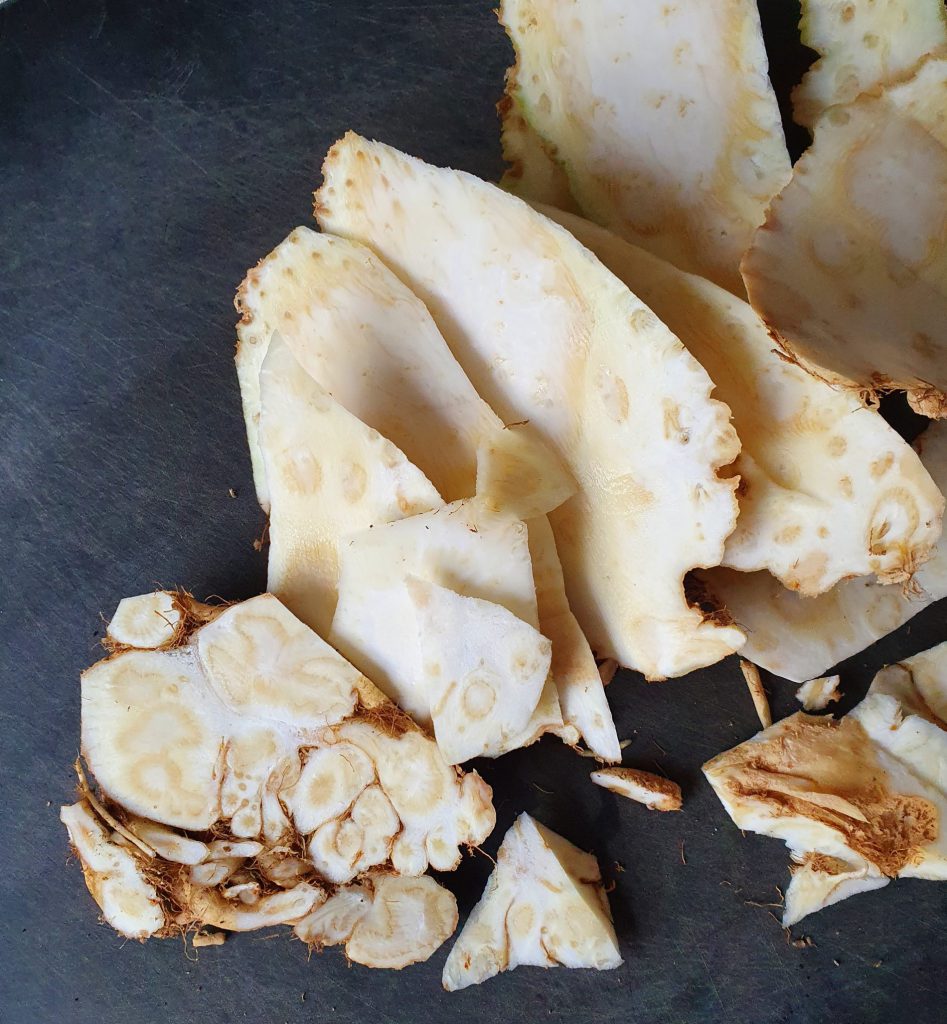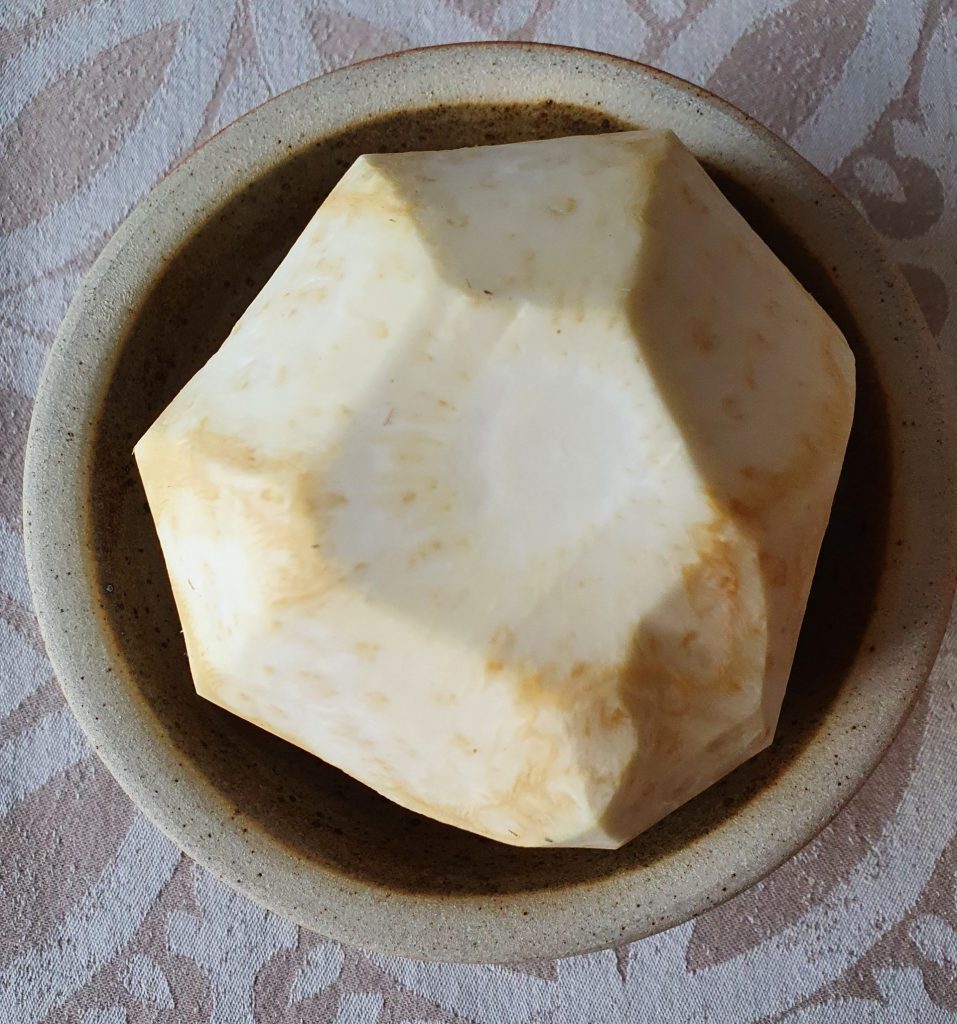 For the Salad:
150 g green lentils
1 bay leaf
550 g celeriac (peeled weight)
Olive oil
3 tablespoons lemon juice
2 tablespoons cider vinegar
50 g dried cranberries
25 g flat-leaf parsley, chopped
30 g whole almonds, toasted and chopped
Sea salt and pepper
How to Make:
Preheat the oven to 395 F/ 200 C/ 180 C fan. Line a roasting tin with baking paper and drizzle over a bit of olive oil.
Prepare the celeriac by trimming off the skin (see instructions above), then slicing into 1 cm chips
Place the celeriac chips in the roasting tin and drizzle over a bit more olive oil. Roast until soft, around 35 minutes.
Prepare the lentils whilst the celeriac is roasting.
Place the lentils and bay leaf in a small pot and cover with water. Simmer until softened but still retaining a bite. This takes from around 25 – 35 minutes.
Place the lemon juice and cider vinegar in a large mixing bowl. Drain the lentils when they are ready and tip this into the bowl. Do the same with the celeriac. Give everything a very good mix then add the cranberries and parsley.
Check for seasoning and add some salt and pepper as you wish. Sprinkle over the toasted almonds before serving.
Celeriac before and after roasting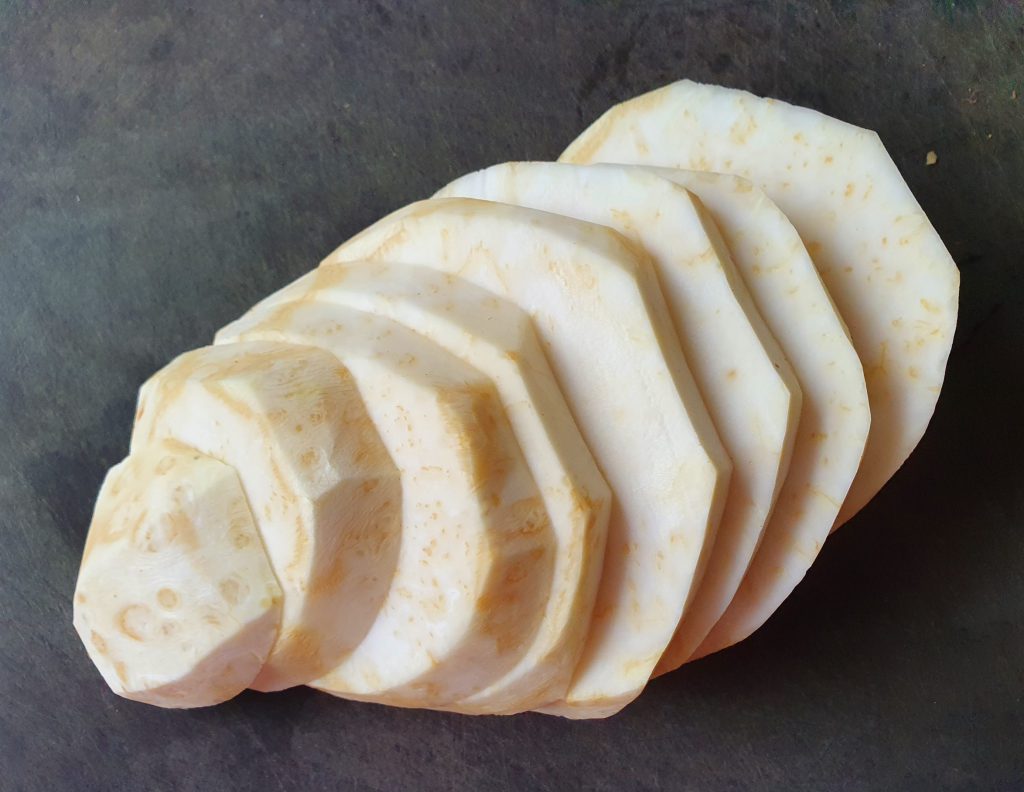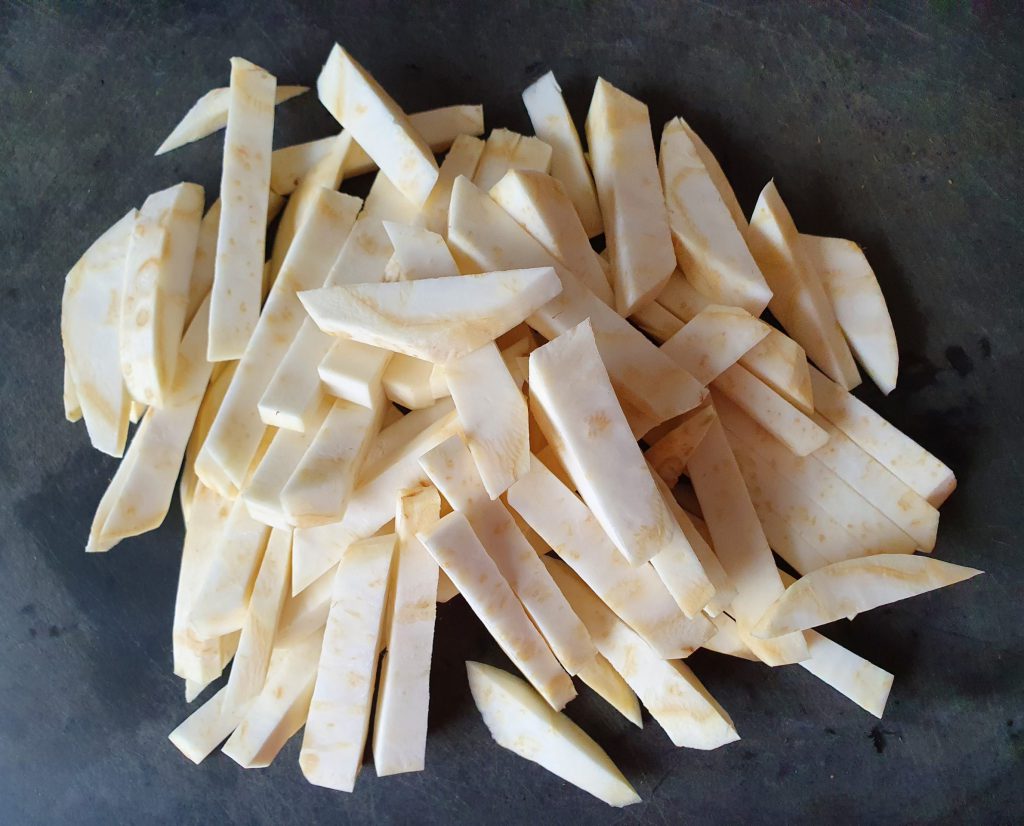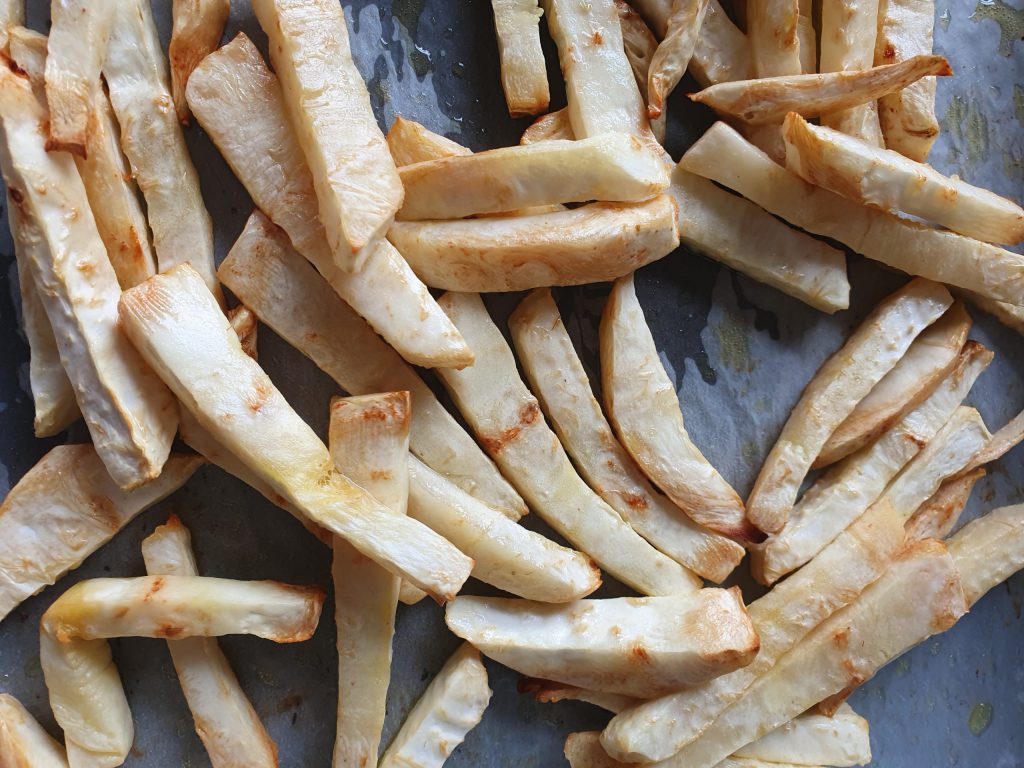 I served the salad on an Emma Bridgewater Christmas plate because the pattern matched the parsley and cranberries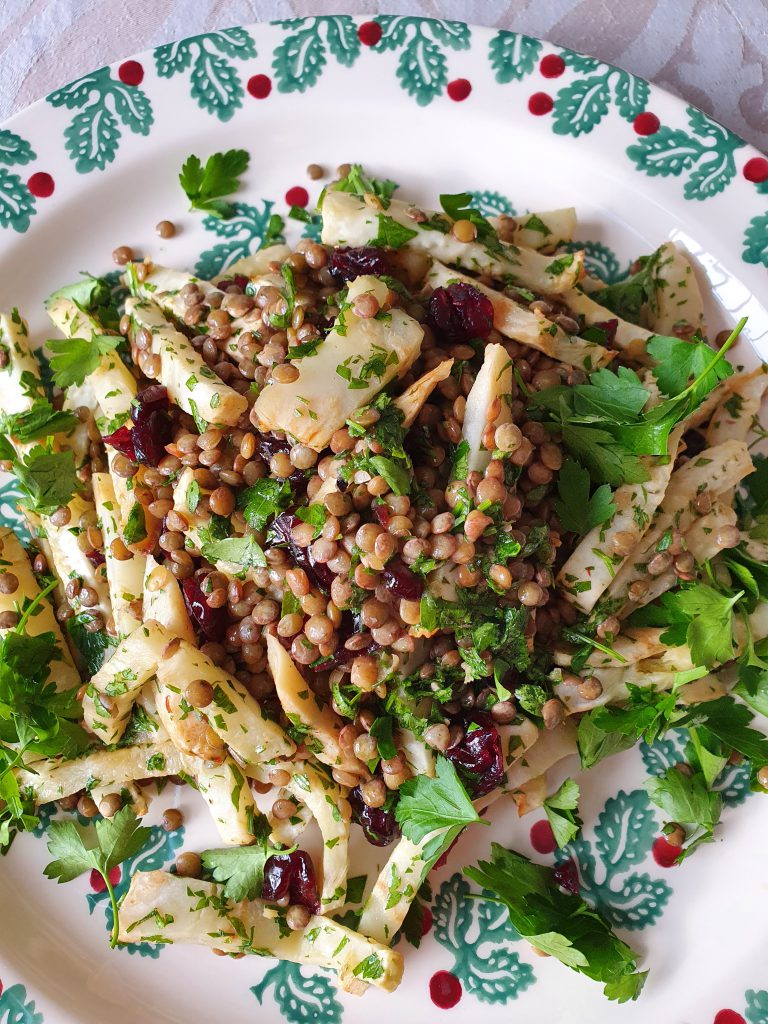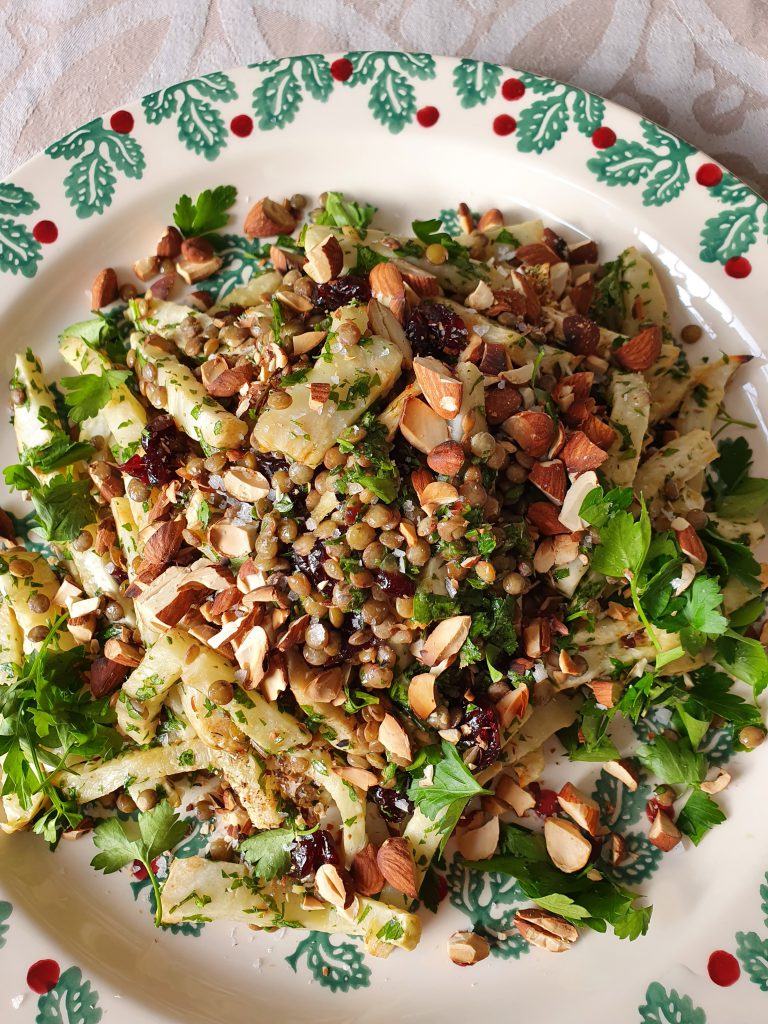 Plenty by Yotam Ottolenghi, published by Ebury Press, ISBN 978-0091933685
Six Seasons: A New Way with Vegetables by Joshua McFadden and Martha Holmberg, published by Artisan, ISBN 978-1579656317