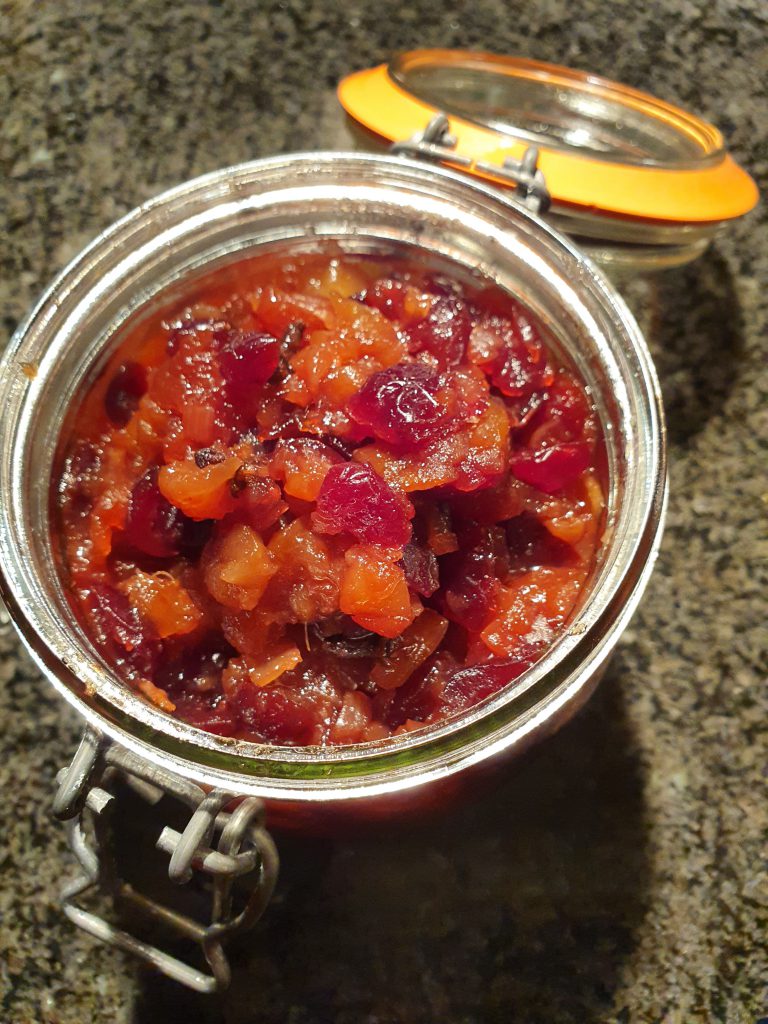 I know it might seem a bit early to be thinking about Christmas but a) it is unseasonably cold in London at the moment and b) the chutney should ideally be left to settle for around two months so the flavours can develop. This brings us to the beginning of November and by then, who knows what the state of this nation will be?
There are days when I want to be like the three monkeys that you are supposed to mimic: the ones where one monkey each closes its eyes, ears and mouth. This means you must see no evil, hear no evil and speak no evil. In these pandemic days I think we might all need a break from watching, listening to and talking about the novel coronavirus, rates of infection, quarantine, lockdown, second wave, third wave and vaccines.
I made this chutney at night in order to avoid watching the 10 o'clock news, which by default I tend to do at that time.
We are heading towards Autumn and these Bramley apples were from our local farmers' market. These are the best apples to use for making chutneys as they break down quite easily. Dried cranberries provide a firm contrast to the soft apples, and the brown sugar and spices bring in some warmth. I have used only a little bit of onion, and some cider vinegar, to keep the chutney towards the fruity side.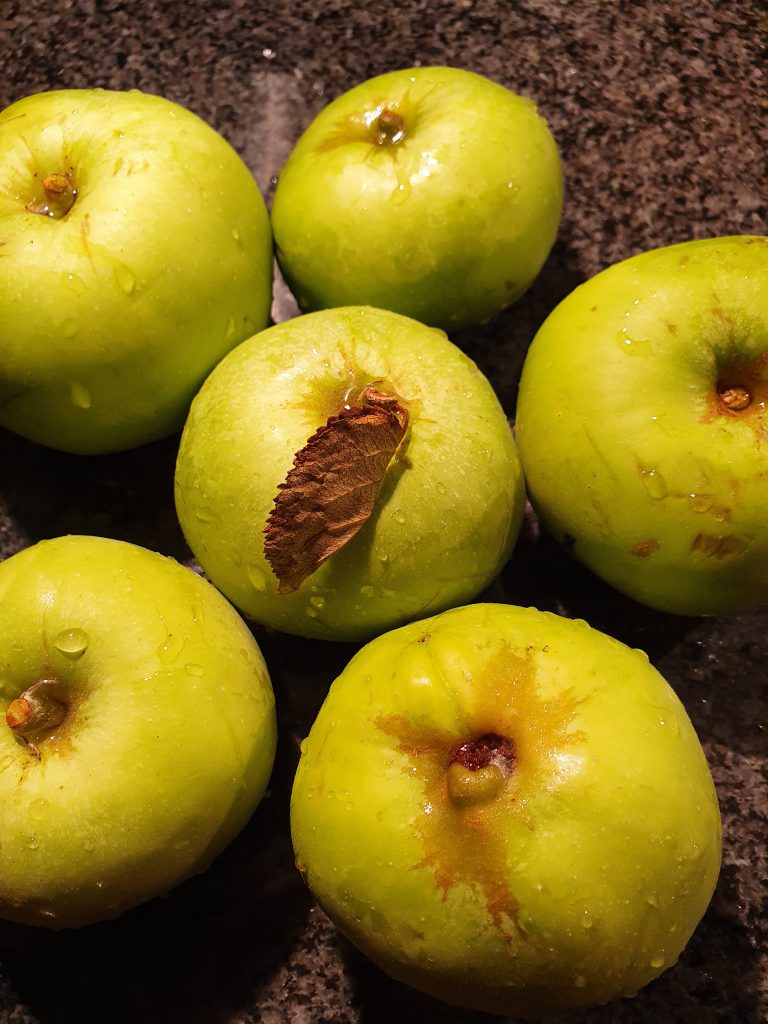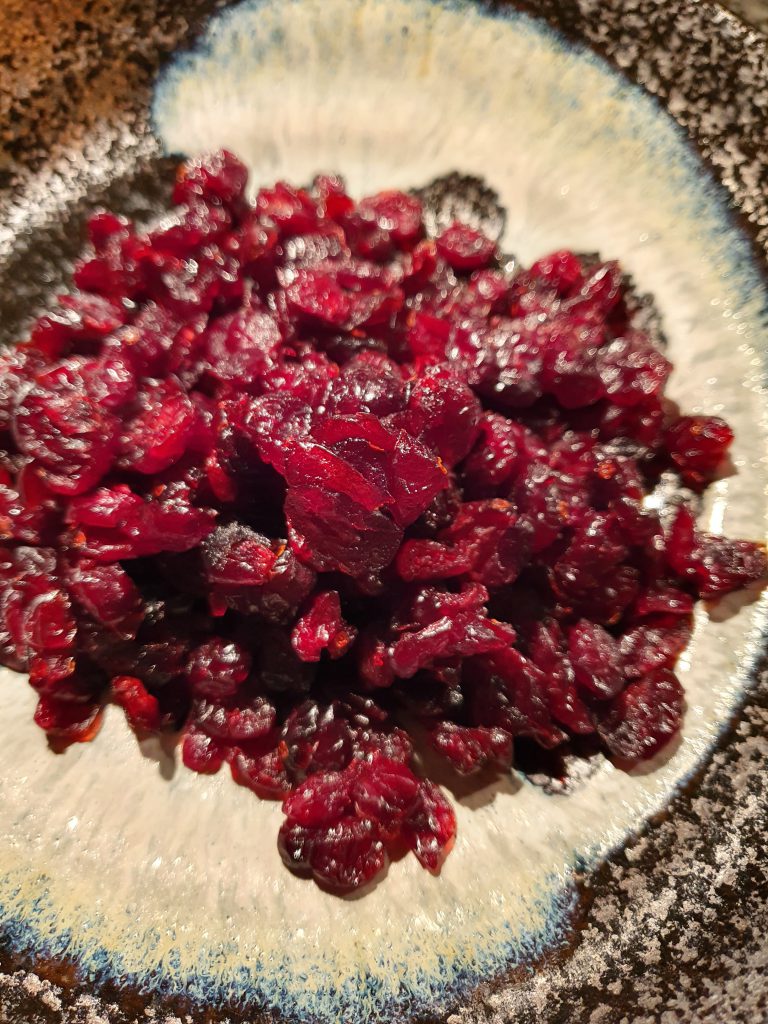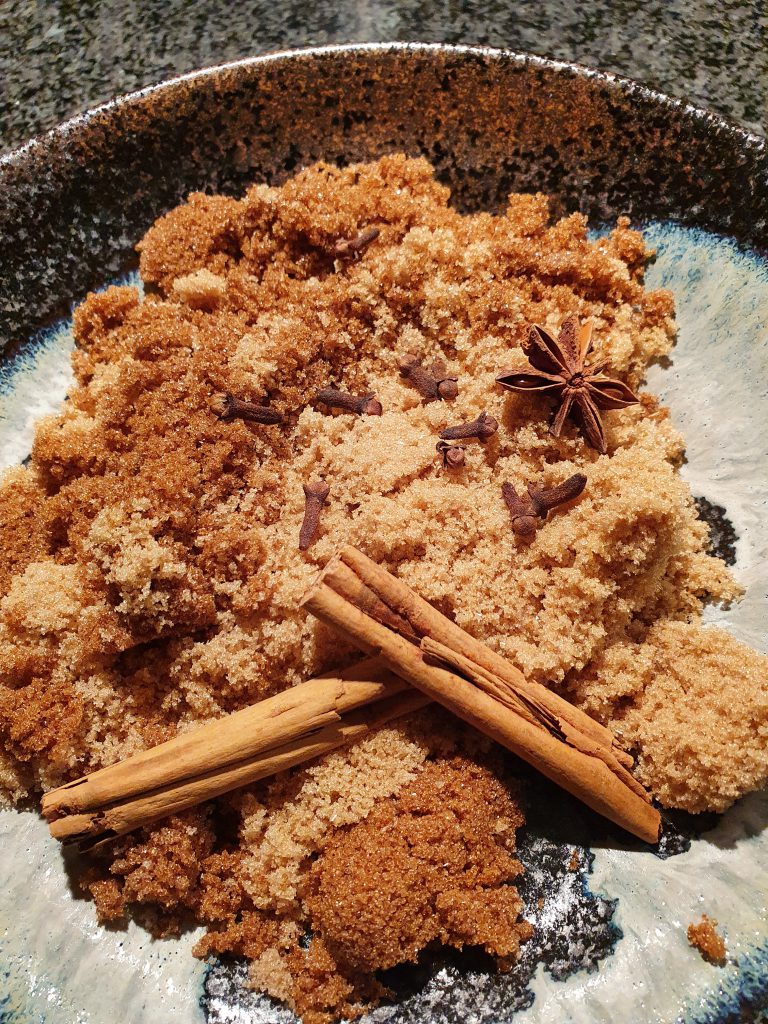 I have called it my Christmas chutney because when I looked, the internet is awash with other people's Christmas chutneys. Here are some from Delia Smith, Nigella Lawson and Mary Berry. So I am starting here with a first try and and if this works I might go on to Christmas Chutney Number 2 using dried fruits.
For the Chutney:
500 g Bramley apples (this is the weight after it has been peeled and cored)
150 g dried cranberries
100 g onion, peeled and chopped small
100 g light brown soft sugar
50 g dark brown soft sugar
250 g cider vinegar
8 whole cloves
1 stick of cinnamon
1 whole star anise
1 teaspoon grated fresh ginger
½ teaspoon fine sea salt
You will also need a large clean and sterilised jar to store the chutney.
How to Make:
Cut the apples into small chunks. Do not fuss over this as the apples will fall apart towards the end of the cooking time.
Place the apples into a large pot along with all the other ingredients.
Give everything a good stir, then cover the pot and simmer the chutney for 15 minutes.
After this time remove the lid and give the chutney another good stir.
Raise the heat a little and simmer briskly for a further 30 minutes without the cover.
The chutney is ready when it has turned a bit dry, sticky and brown. This is not the most elegant way to describe it but the easiest to understand, as not everyone eats or makes chutneys.
Using the back of a metal spoon, press the apples if you prefer it a little more pulpy in texture.
Ladle the chutney into the jar (discard the cinnamon if it is too long but leave the cloves and star anise).
Keep for at least a week before you tuck into it, and a bit longer if you can. It is possible to keep chutneys for a long time but they are easy to make or buy so it's best not to make too much unless you have ample storage space.
Before and after: mixing the ingredients before starting to cook the chutney…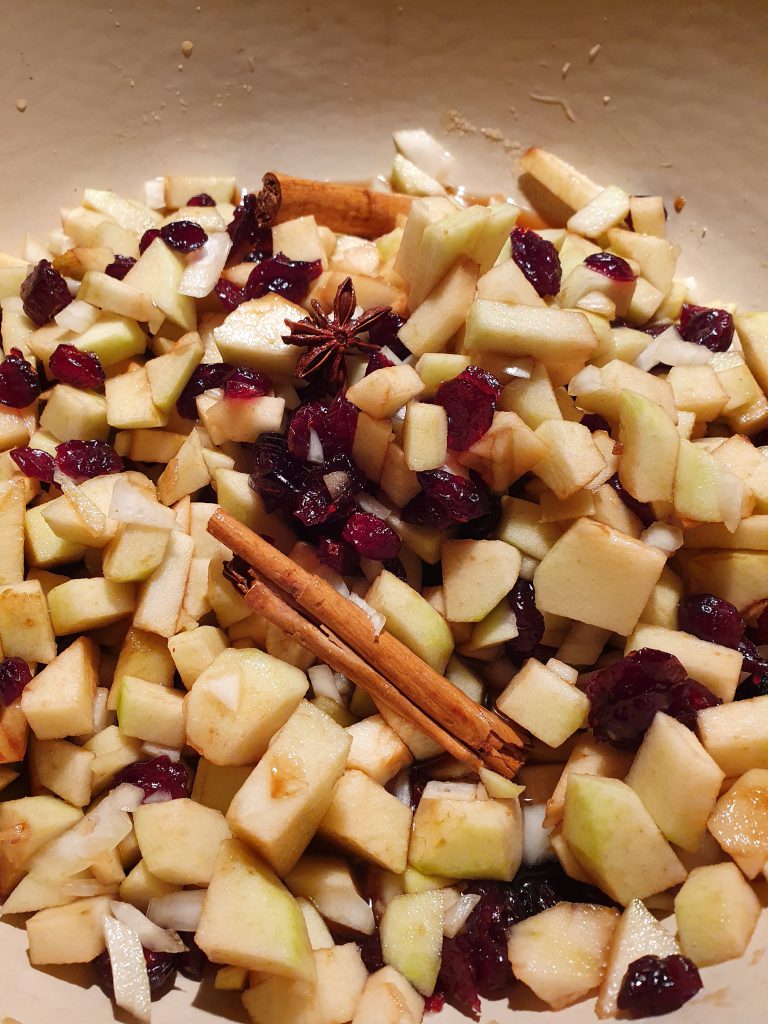 …and the chutney after 45 minutes of simmering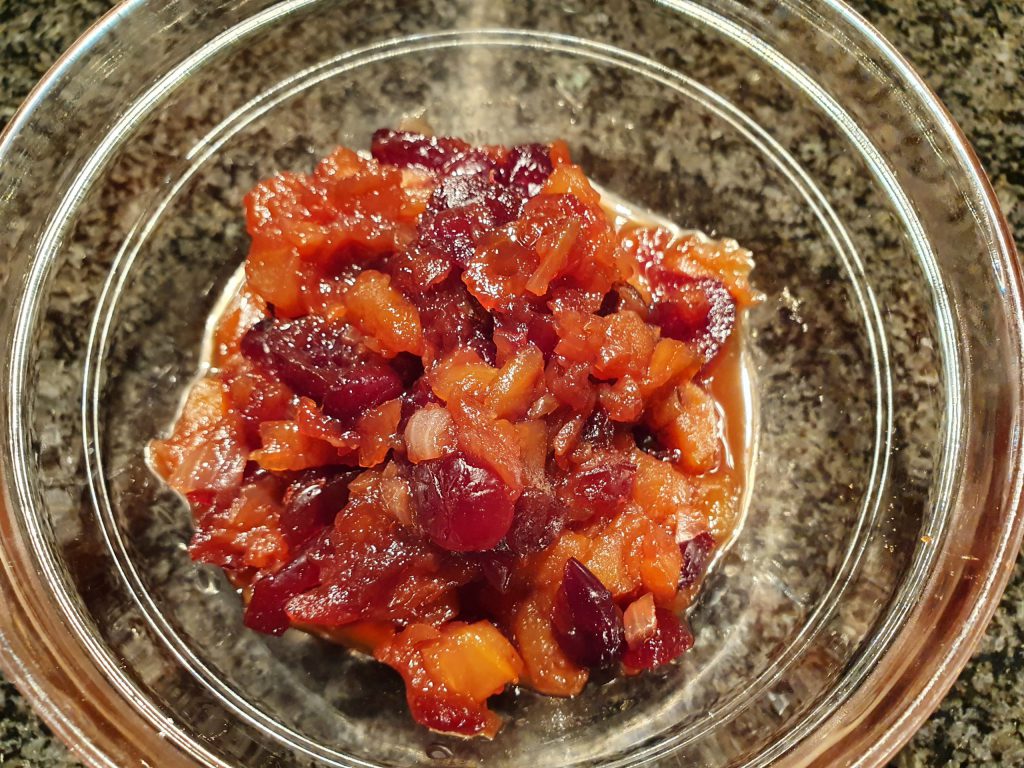 When the chutney had cooled down sufficiently I tried a little and can say that it will surely go well with roasted ham, leftover turkey and hard cheeses. I think I can move on to the next chutney soon.