A moment from The King: Eternal Monarch
Of all the nightmare scenarios I can think of, having someone assume your identity is one of the scariest. My worry with this did not start with Mission Impossible, where rubber masks and voice changers can fool anyone into thinking you are the real deal.
My worry started way earlier when I used to watch Ultraman as a child.
In one episode, Ultraman, who is always on the good side, was impersonated by Bad Guy Ultraman. BGU was so convincing that no one would believe Good Guy Ultraman was who he said he was. BGU was even wearing the watch that GGU normally wears. But then GGU had a spark of an idea and showed another team member the imprint that the watch had made on his wrist: See? My skin has a mark from wearing that watch…I am the real Ultraman.
In 더킹: 영원의 군주 The King: Eternal Monarch, there are two parallel worlds. One is called the Republic of Korea which corresponds to modern day South Korea. The other is the Kingdom of Corea, ruled by a benevolent king, where North and South Korea exist as one country.
Lee Min-ho as Lee Gon, the monarch of the Kingdom of Corea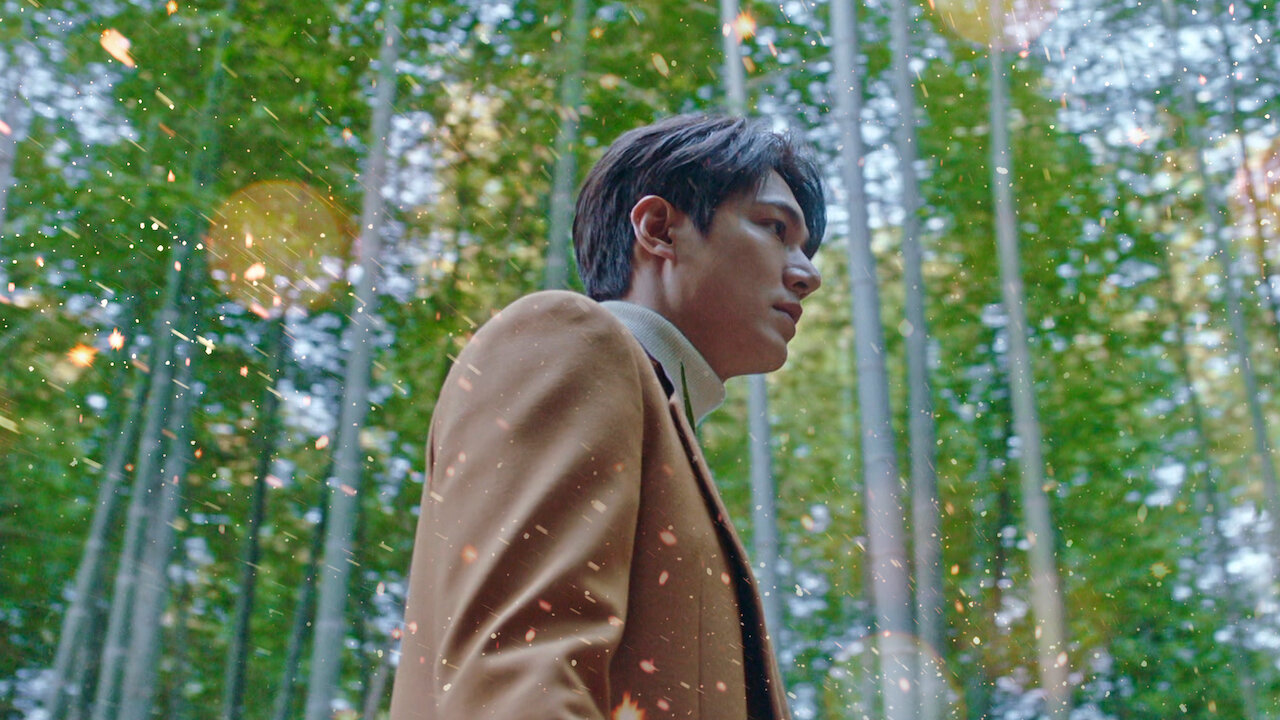 The monarch, King Lee Gon, works out there are two parallel worlds. His evil step-uncle Lee Rim, who killed Lee Gon's father, has spent 25 years identifying people in both worlds who look the same. Even their fingerprints and blood types are the same. Uncle Lee Rim is a megalomaniac and slowly gathers the 'right people' to his side in order to infiltrate the palace and to overthrow the king. The idea is that no one will be able to tell the difference between trusted members of the royal household and the infiltrators.
This is Korean Drama, so you need to know that the king of the Kingdom of Corea falls in love with a police lieutenant from the Republic of Korea. Their meeting and parting scenes are always sad to watch.
When I got to Episode 11 I felt that I might just stop breathing. Lieutenant Tae-eul is in danger: drugged, abducted to Corea and used as a bargaining chip, she manages to escape and is on the run from the gangsters. As her doppelgänger in the parallel world is a criminal, the police are after her as well.
In a scene I will remember for a long time, Tae-eul is standing alone in the middle of a street. She is weak, confused and without hope. Lee Rim's henchmen are approaching on one side and on the other are police SWAT teams. Helicopters hover above.
We hear the galloping of horses and then we see Lee Gon flying towards the centre, with the aim of rescuing Tae-eul. The rescue scene, partly in slow-motion and draped in haze and faint light, moved me very much. Why?
I was very moved by it because there are days when I think: it is hard being a Christian.
It is hard because you are always to remember Jesus' sacrifice for you in paying for everything wrong you have done (by dying on the cross) and of his unending love. Of course I get this, on an intellectual as well as a spiritual level. But very often I fail to be moved by it, day in and day out, because I am so busy with just about everything.
When I saw how the king rushed towards the danger in person, to save the one woman he loves, what crossed my mind was that she is the most wanted person and also the most loved.
Tae-eul is on the 'wanted' list because the gangsters want her as bait and the police want her in jail. It is only Lee Gon who wants her for who she is and who loves her enough to keep searching for her.
People often ask, what is the difference between Christianity and other religions? The answer is that all other religions are about man searching for God, and Christianity is about God coming down to our human level to seek us and to rescue us.
We sometimes over-complicate things. The message is very simple: our creator God loves us, we can never reach him on our own terms and ability, and so God initiates the rescue plan. Hundreds of thousands of articles and millions of words have been written about this magnificent love, but for me, one scene in this drama encapsulated everything magically and wonderfully. When Lee Gon, heading towards Tae-eul, commands his royal guards to Protect her…she is the future Queen of the Kingdom of Corea! we are reminded of what the apostle Paul says in Ephesians 5: 25 – 27, that the union of marriage points to Jesus' love for his bride which is the body of believers i.e. the church.