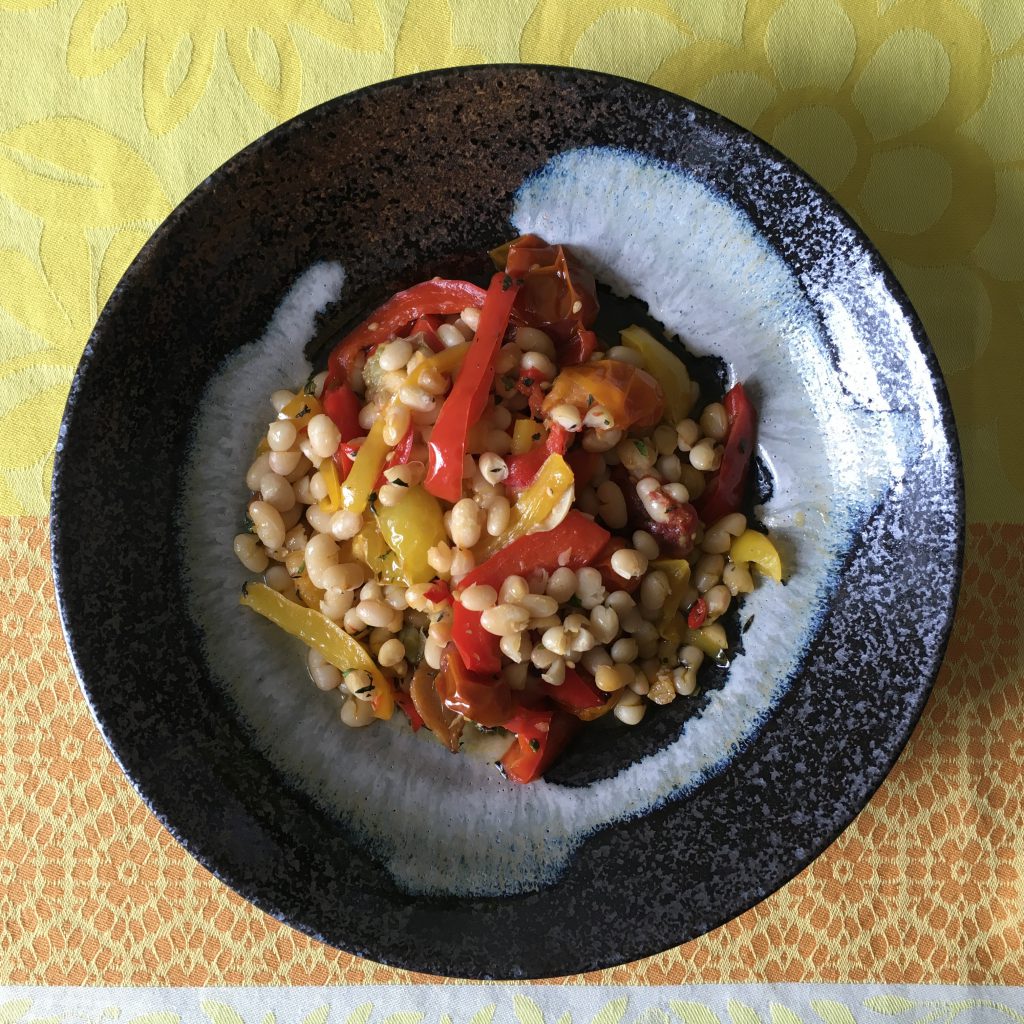 If you are like me and have a habit of decanting dried ingredients into bottles and tupperwares for more convenient storage, then you are likely to have lots of beans and grains which all look wholesome but you cannot remember how to prepare them.
I recently bought bags of haricot beans, flageolet beans and a 10 bean mix. I would like to cook the 10 bean mix with rice to add texture, fibre and flavour as I love eating rice.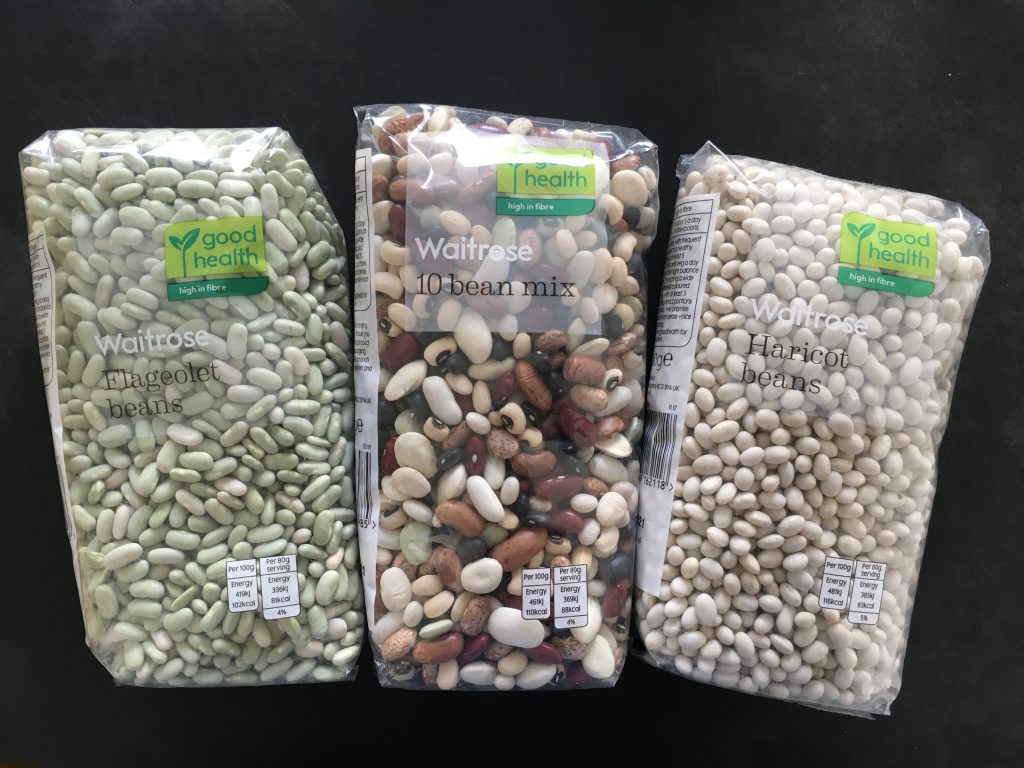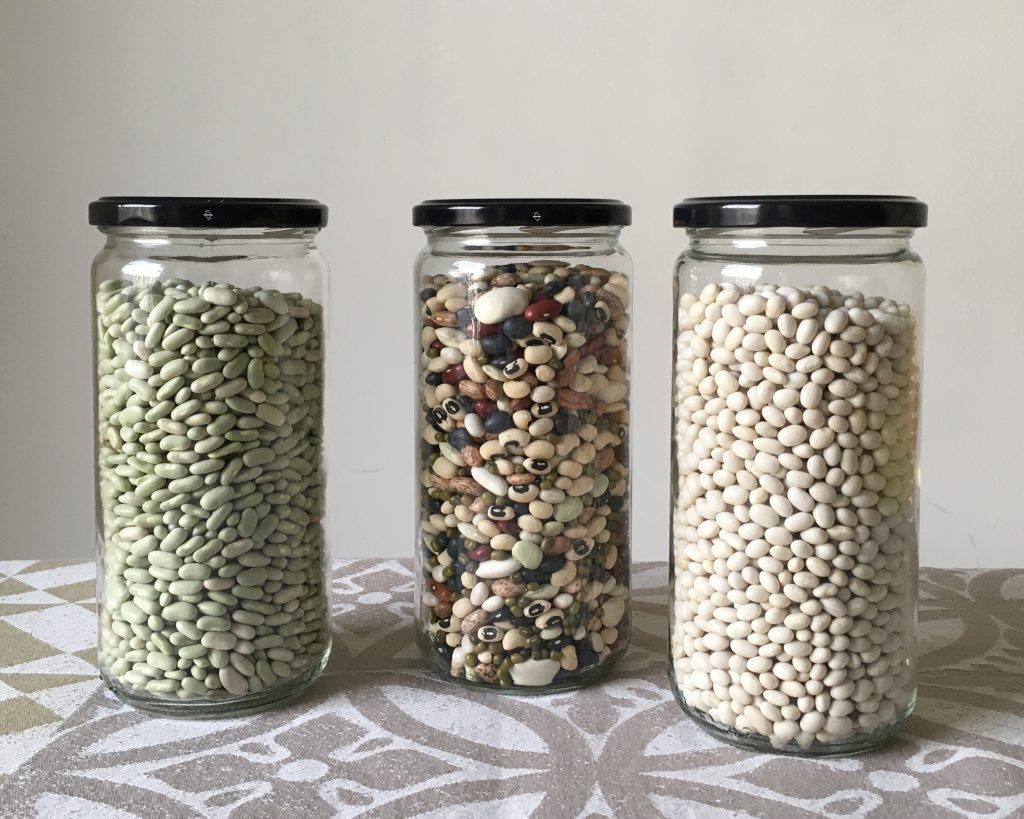 In order to remember how to prepare the beans, I thought I would write down the instructions then make a dish using them. The instructions are the same for all the beans: soak for 12 hours in cold water, and then simmer in fresh water for 1 – 1½ hours. 40 g of dried beans will yield 80 g of cooked beans.
This dish uses haricot beans but you could use any type of small bean including flageolet and borlotti beans, and also Puy or green lentils. If you are short of time then simply open a can of cooked beans to add to the roasted peppers and tomatoes. When I asked Junior 2 about this, she said she prefers own-cooked beans as they retain a bit of bite and are not so starchy. How much beans to cook depends on how much you like to eat beans. As a guide I would say 60 g of cooked beans, when mixed with other vegetables, is a good amount for each person.
Some colourful ingredients for this dish: sweet peppers, cherry tomatoes and herbs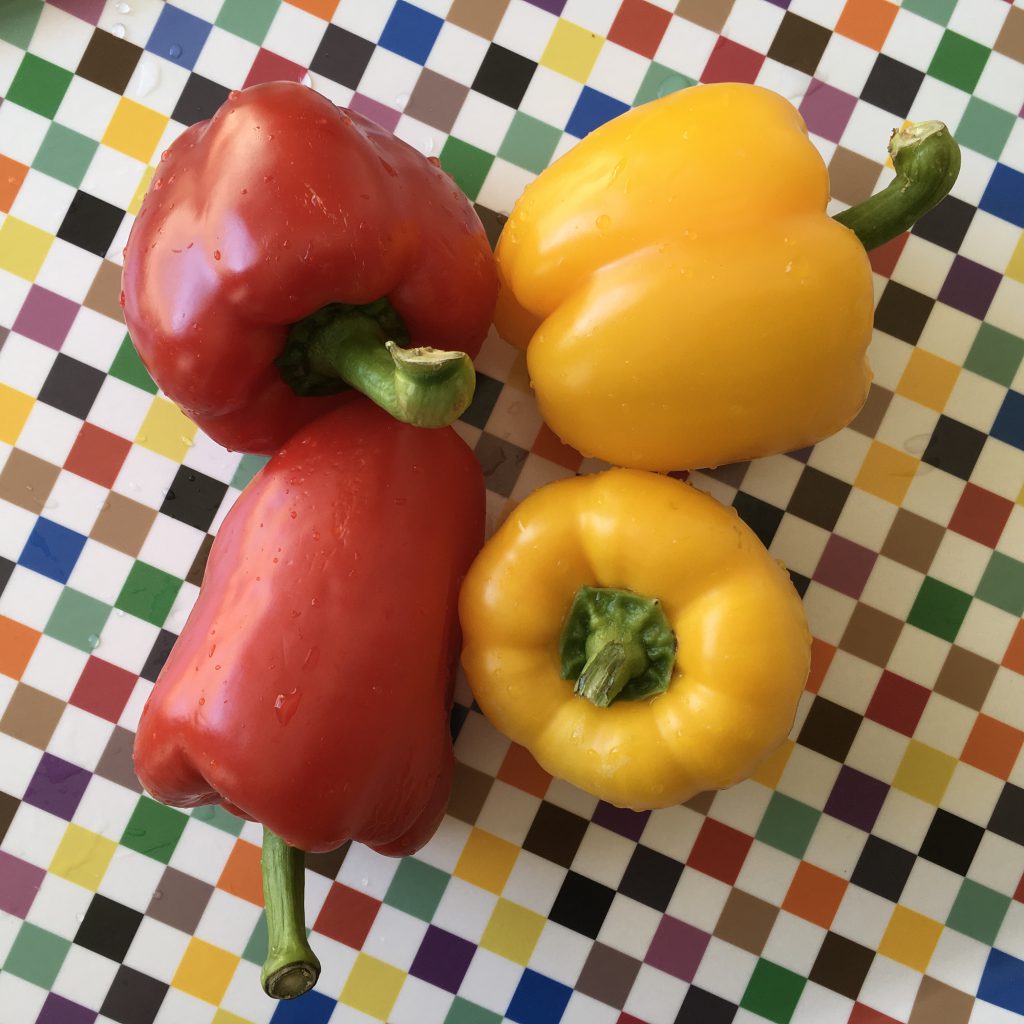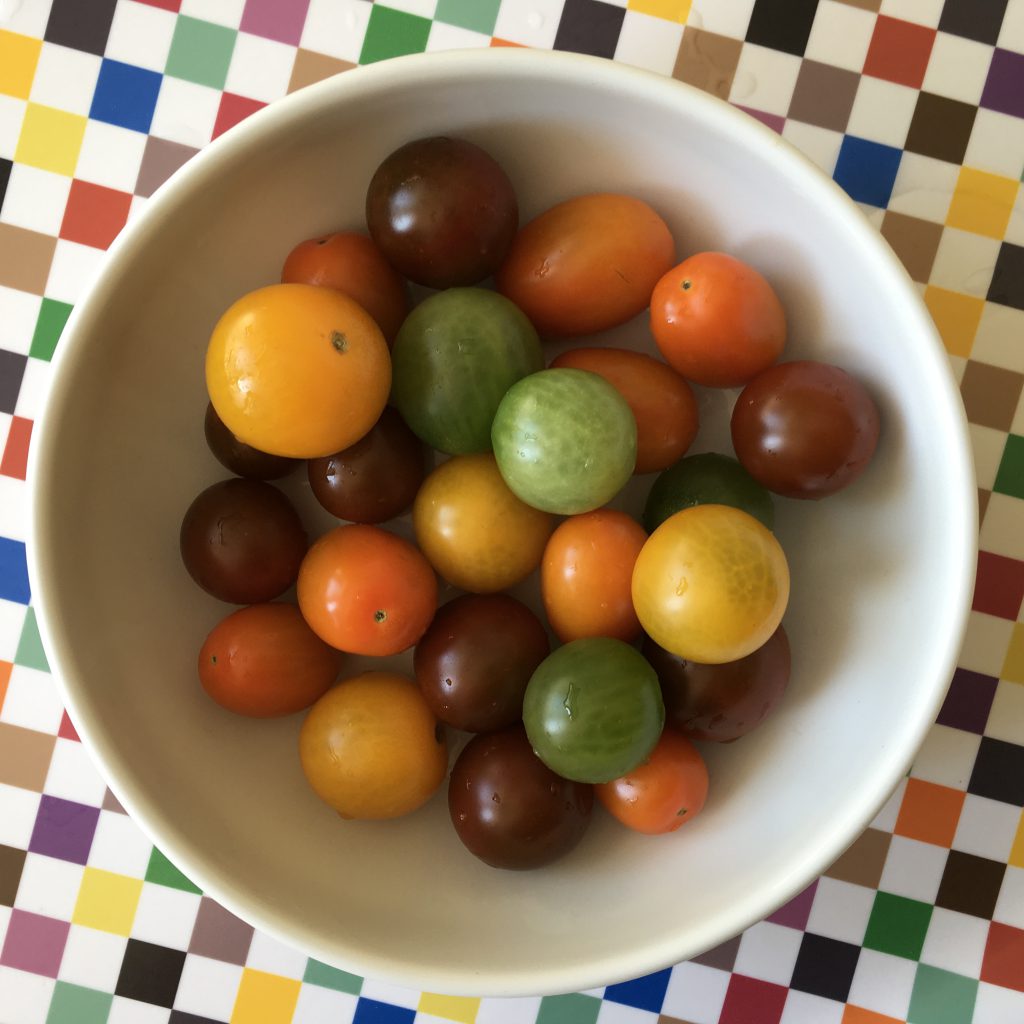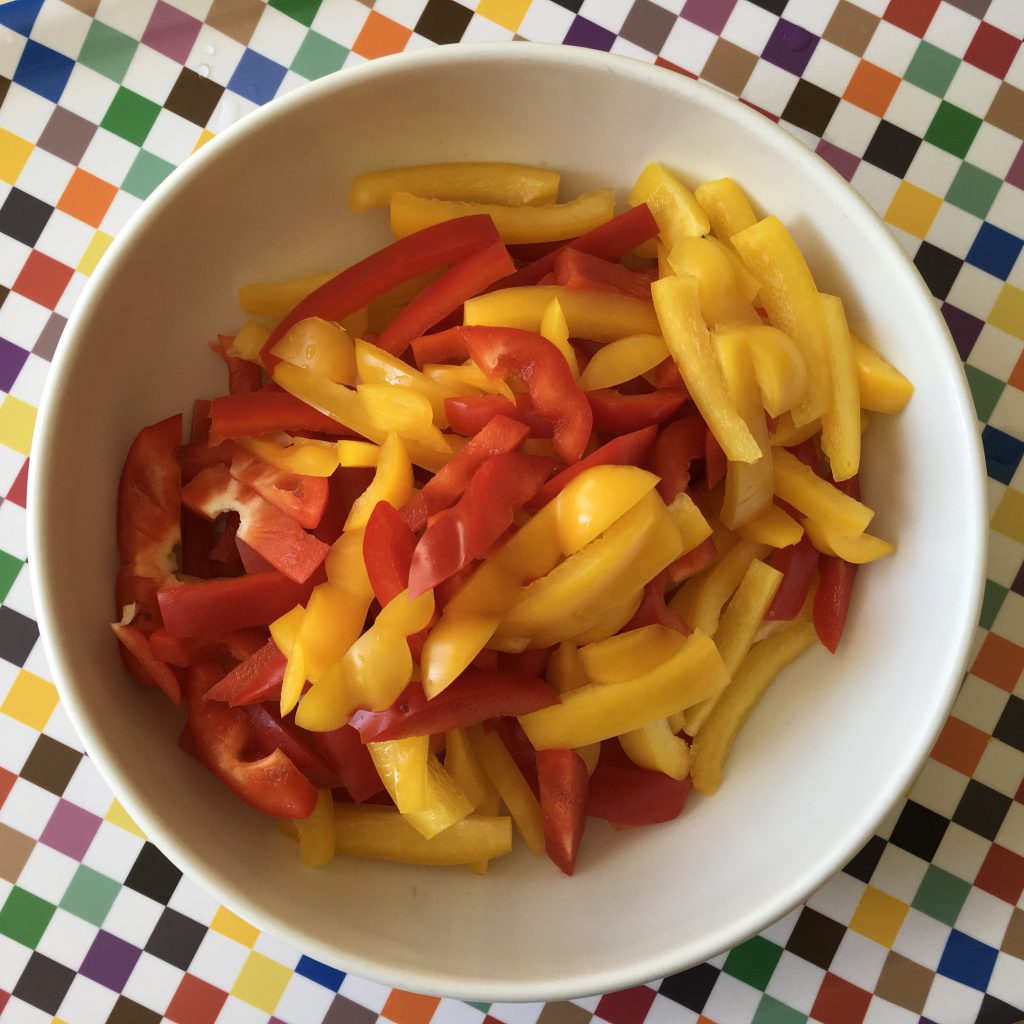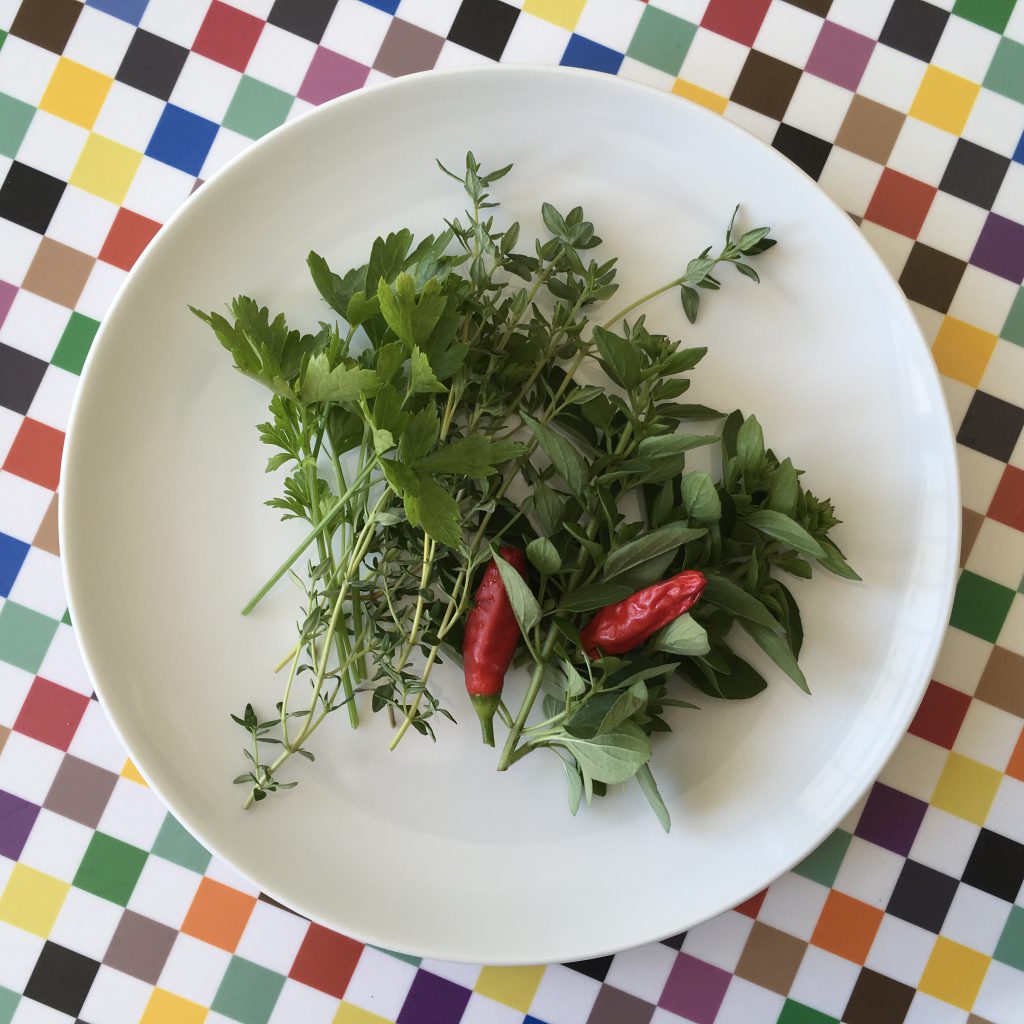 Ingredients:
125 g dried haricot beans
500 g cold water
3 tablespoons lemon juice
3 tablespoons olive oil
4 cloves of garlic, crushed
1 bird's eye or other fiery chilli, finely sliced
500 g red, yellow and orange peppers (deseeded weight), sliced
24 cherry tomatoes
½ teaspoon fine sea salt
some fresh herbs (parsley, oregano and thyme) finely chopped
How to Make:
Soak the beans for at least 12 hours in 500 g of water.
When the beans have been soaked, simmer them in a pot with fresh water for 1 – 1½ hours. The beans are ready when they feel soft but still slightly firm towards the centre.
Drain the cooked beans and pour over 1 tablespoon of olive oil and 3 tablespoons of lemon juice. Set aside until the peppers are ready.
Whilst the beans are cooking, heat a small oven-proof pot with 2 tablespoons of oil. Add the garlic and chilli and warm through.
Add the sliced peppers and whole cherry tomatoes. Stir to mix, then add the salt.
Place the lid on the pot and either cook over the stove or in an oven (350 F/ 180 C) for an hour.
After this time, the beans should be ready as well. Add the beans (to which you have added the olive oil and lemon juice) to the peppers, give everything a stir and return to the stove or oven for a further 15 minutes.
Check for seasoning and sprinkle on the herbs before serving. We ate this with some bread and soft French cheese.
Before and after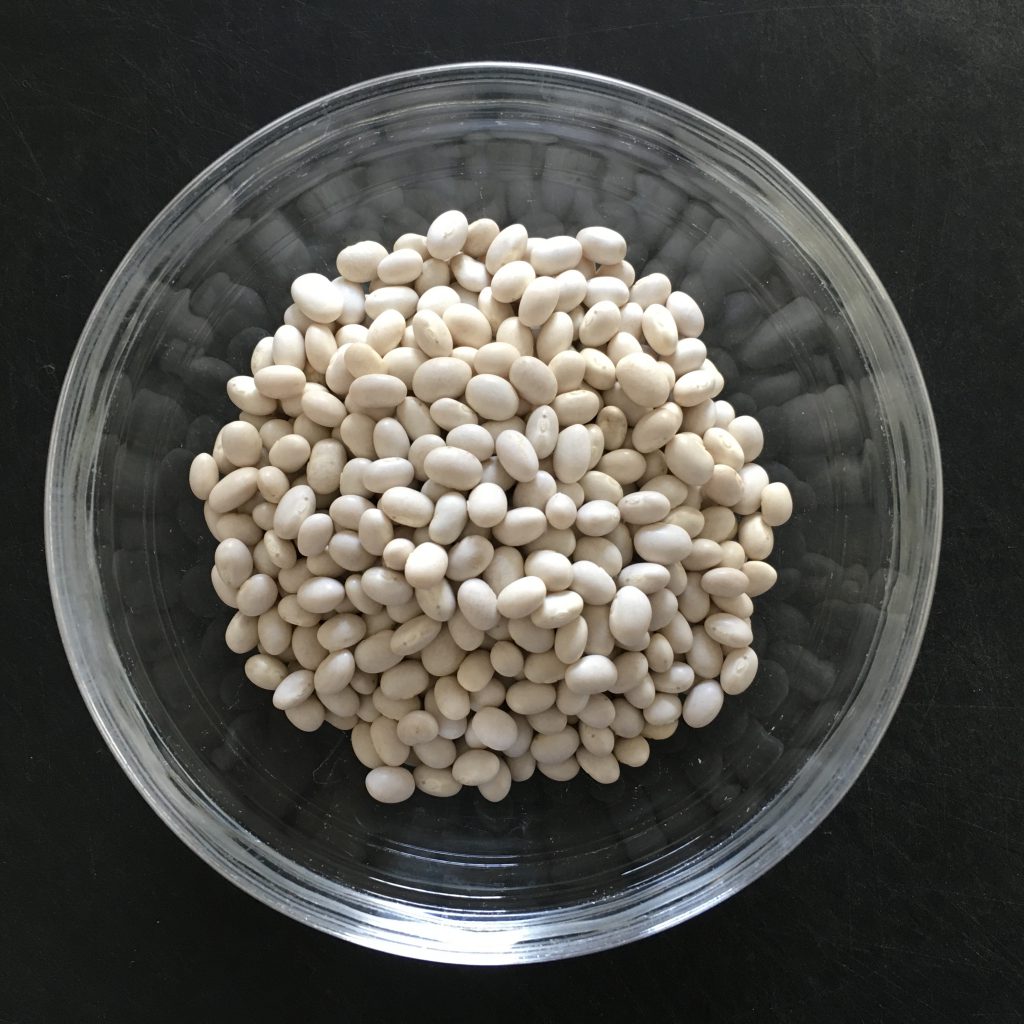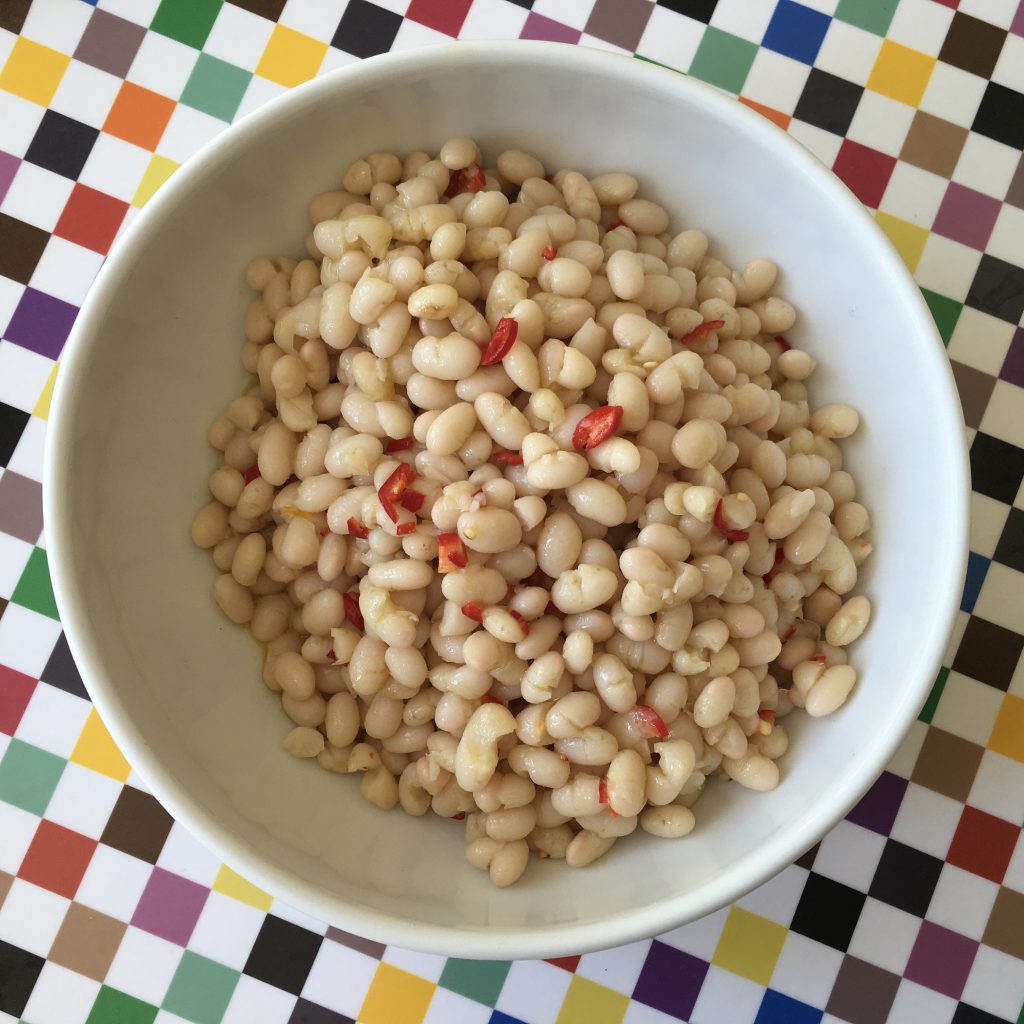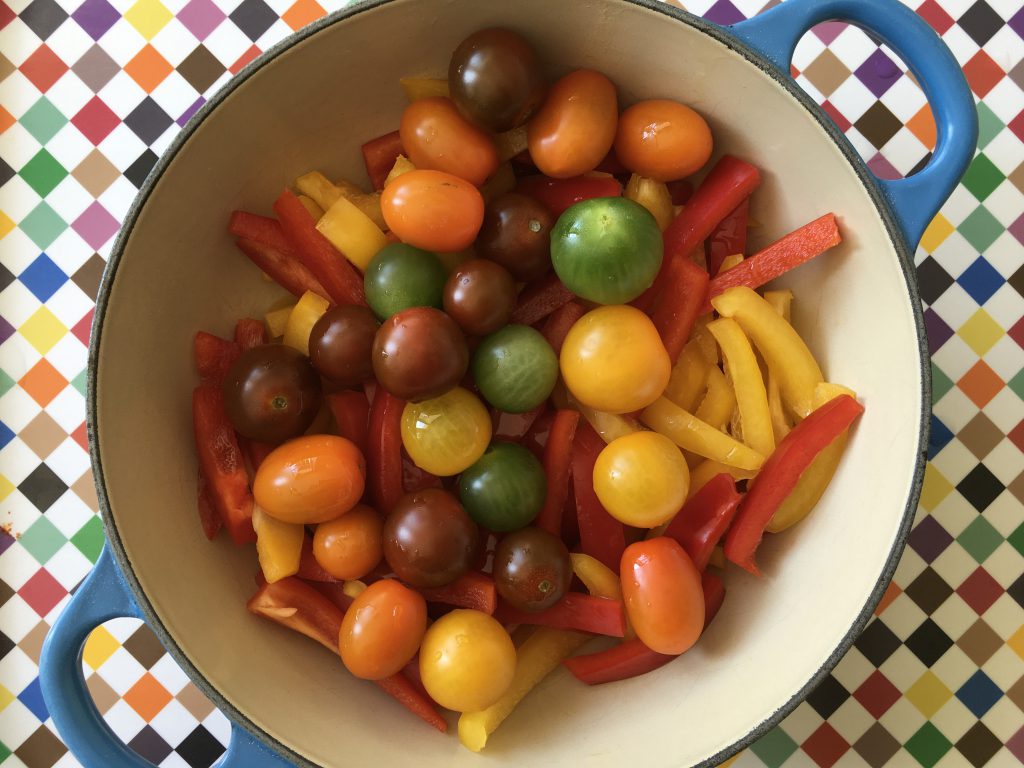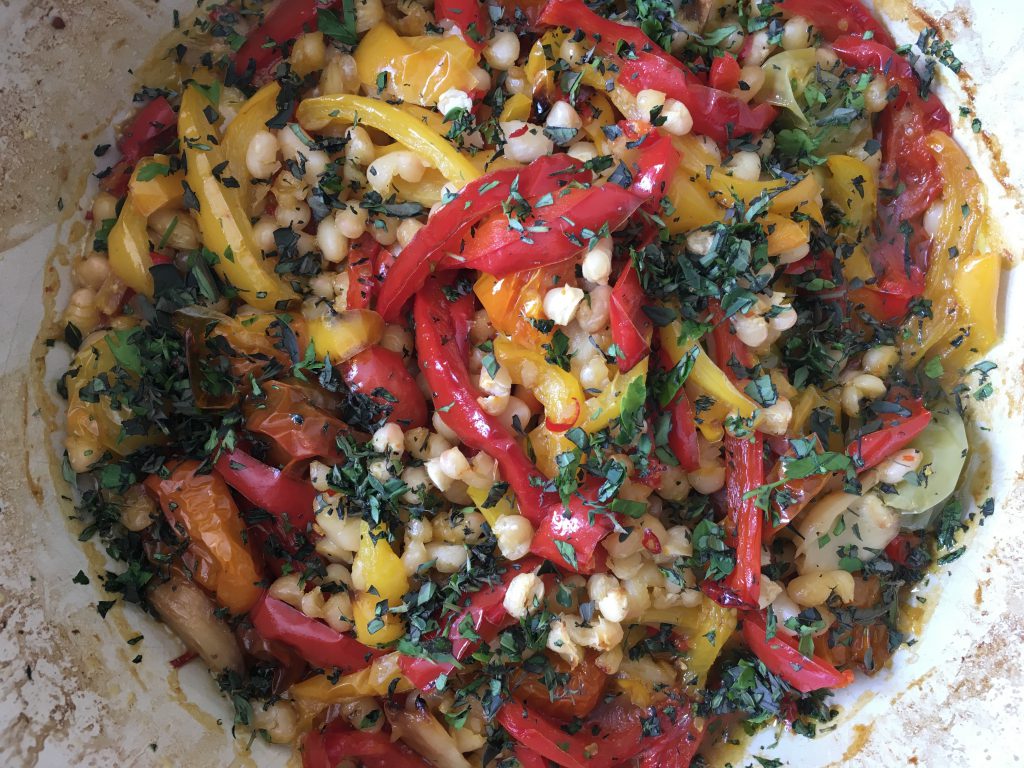 The colour of the dish matches some flowers I received for my birthday