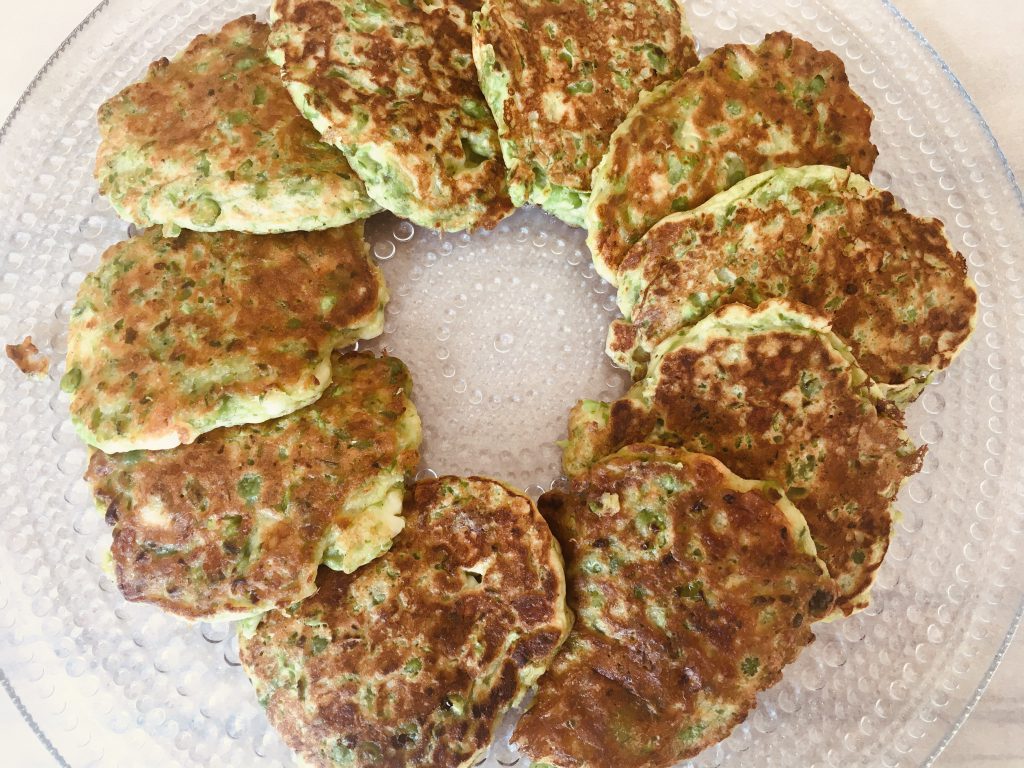 This is a recipe for when you have green peas in the freezer and some halloumi cheese in the fridge. At the start of the lockdown the supermarket freezer shelves were empty and to a certain extent, this remains the case. But I did get some peas recently and made this for lunch today. If you have peas, then pea and mint soup is also very good for a light lunch, perhaps with some focaccia.
I made the batter in the Thermomix but it is equally easy to mix everything in the food processor. As the fritters are only fried for a short time, it is best to have all the ingredients at room temperature and the peas fully defrosted before starting to cook.
Defrost the peas fully and cut the halloumi into cubes before starting on the batter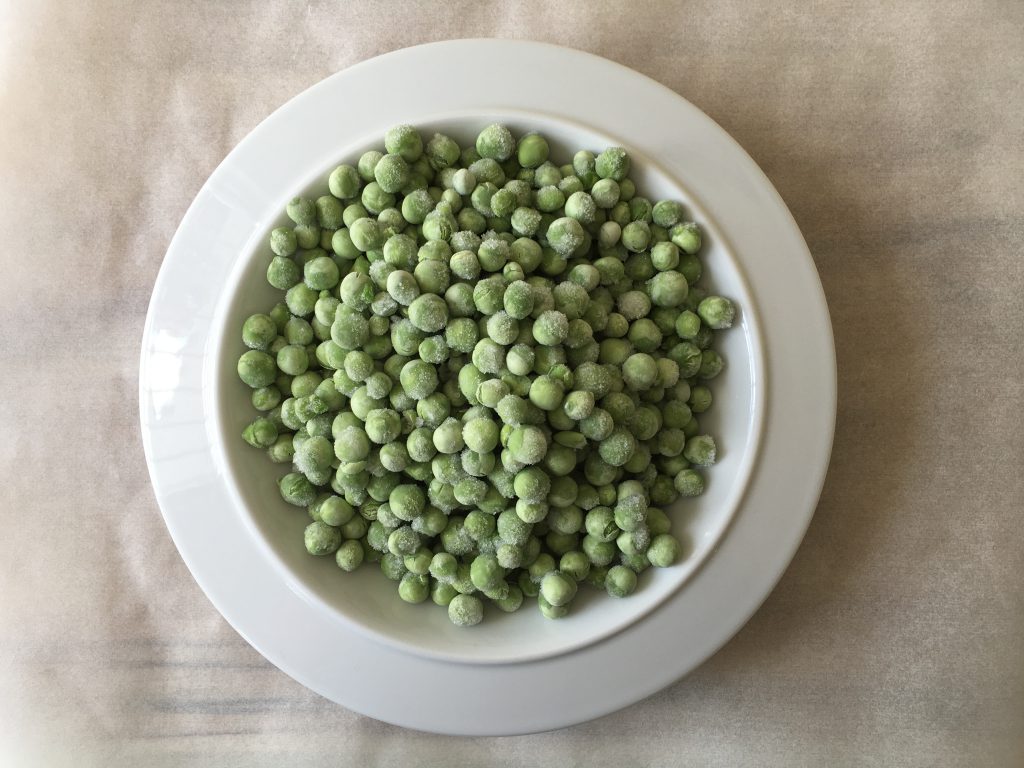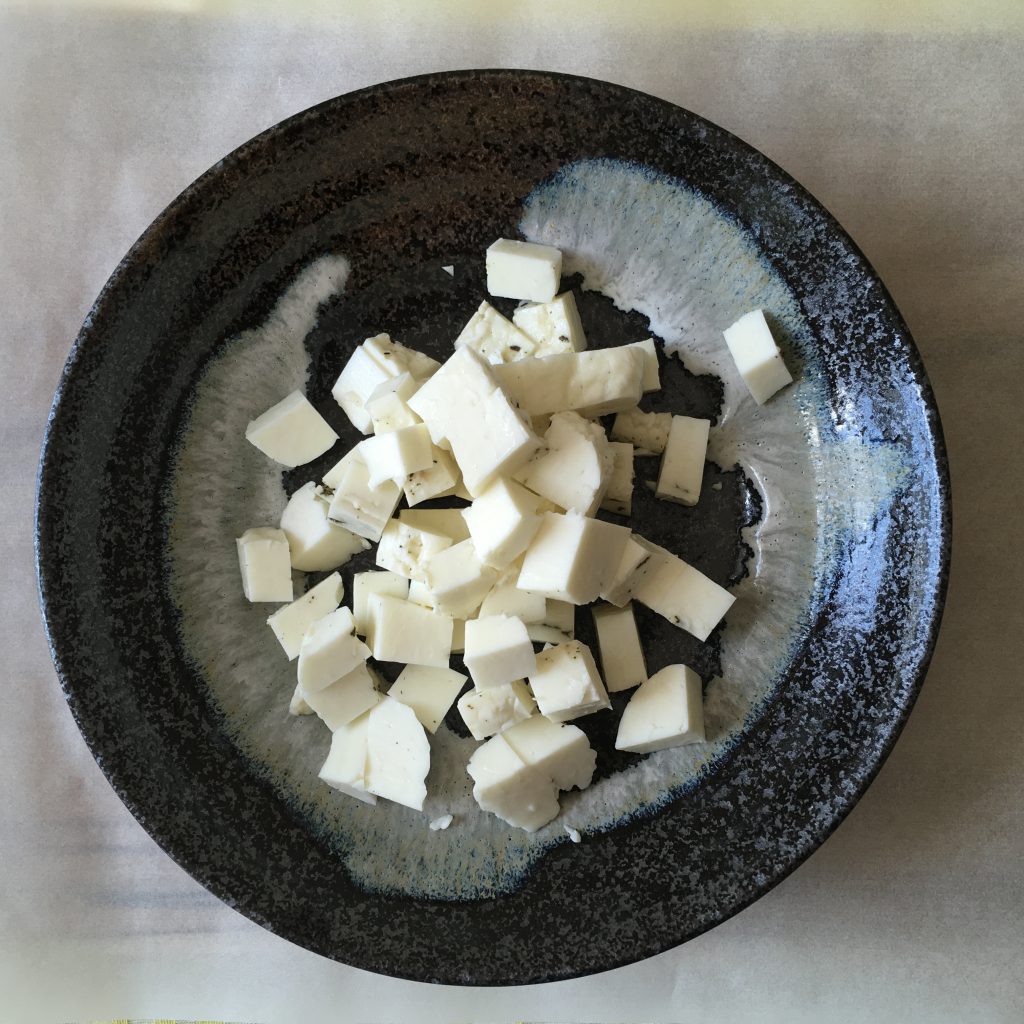 For the Fritters:
275 g frozen peas, defrosted
200 g halloumi cheese, cut into 1 cm cubes
80 g plain white flour
1 teaspoon baking powder
¼ teaspoon fine sea salt
pinch of ground black pepper
2 large eggs
95 g milk
sunflower oil for frying
How to Make:
Place the flour, baking powder, salt, pepper, eggs and milk in the TM bowl. Stir for 5 seconds/ speed 5.
Add the peas and haloumi. Mix 20 seconds/ REVERSE speed 5.
Heat a frying pan and pour in some oil.
Add large spoonfuls of the batter and fry the fritters on both sides until brown.
Stages of cooking: making the batter and frying on both sides in a shallow pan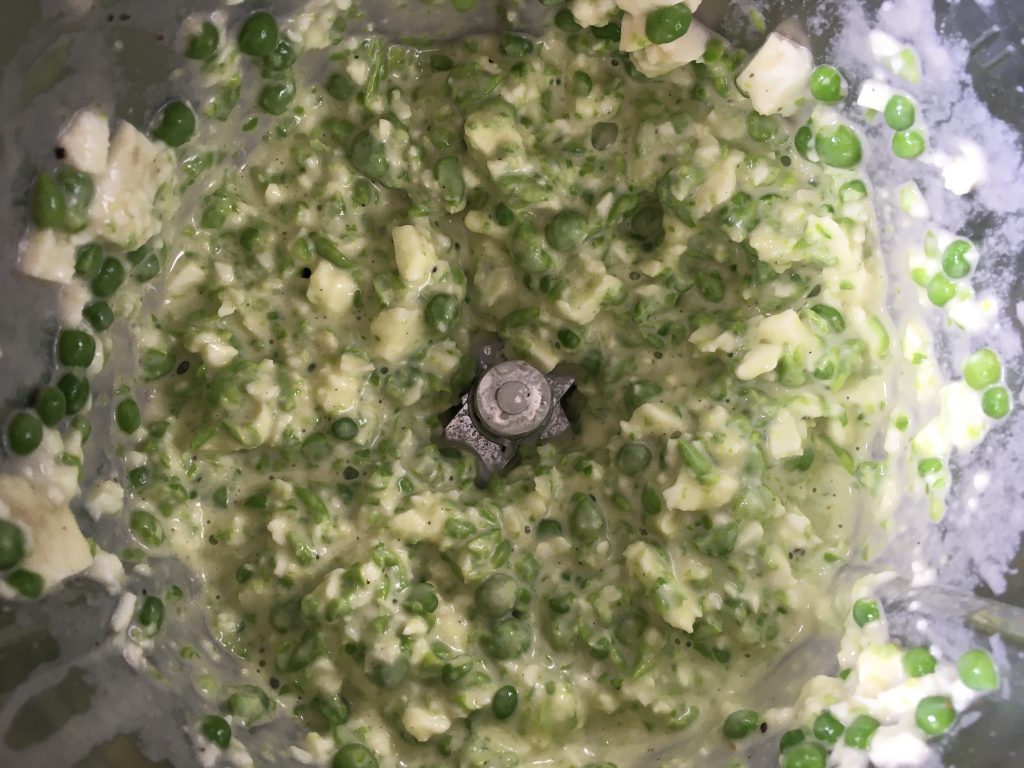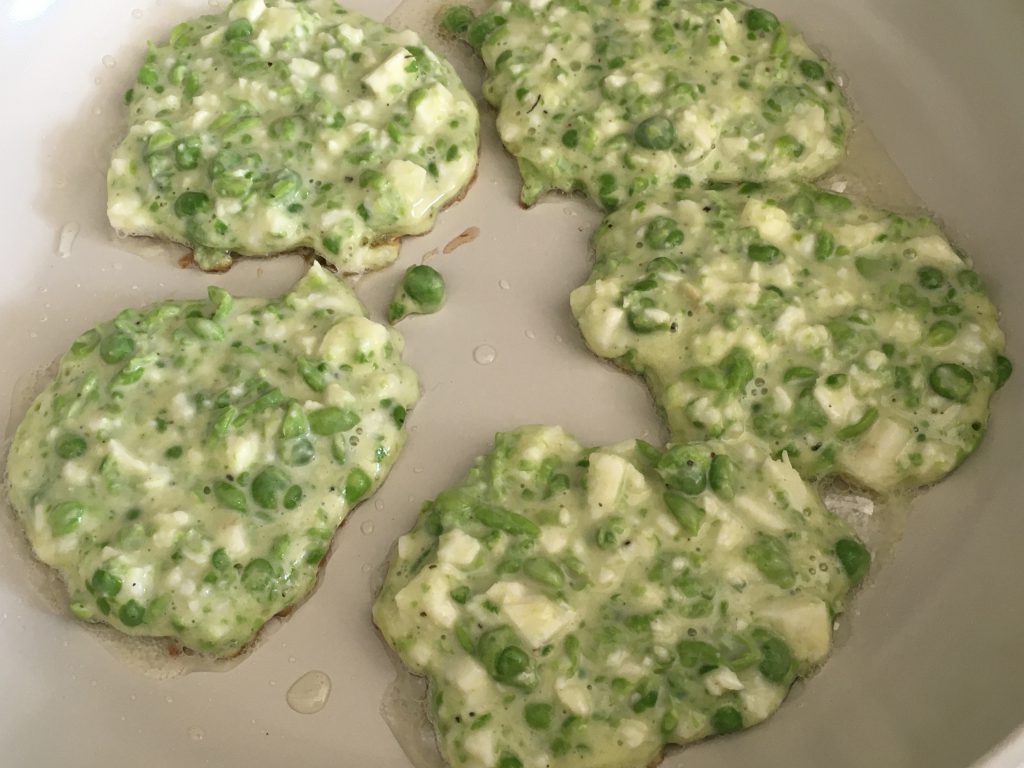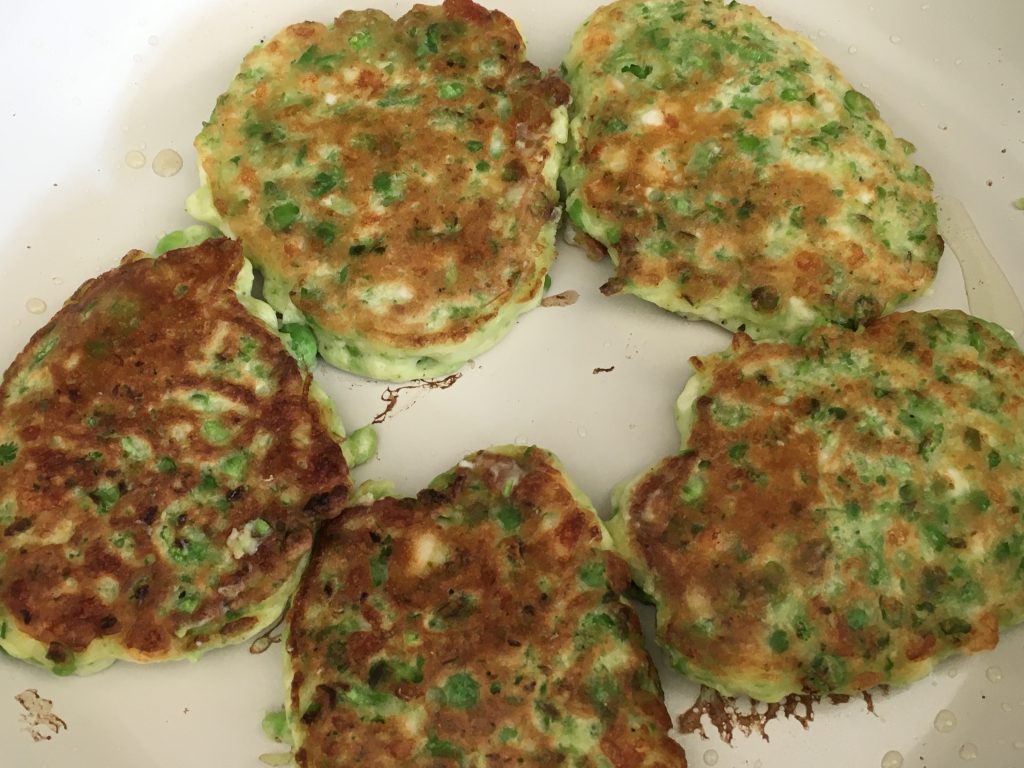 It is ideal to serve these fritters with a side salad and some Greek yogurt (perhaps with a swirl of sriracha sauce) but we did not have any yogurt in the fridge. Gone are the days when we would just pop out to the local convenience store to buy the one ingredient we are missing. There are long queues at the main supermarket and to avoid this, residents are using local shops which also creates queues. For now, we are happy to use what has been delivered through our weekly online supermarket order.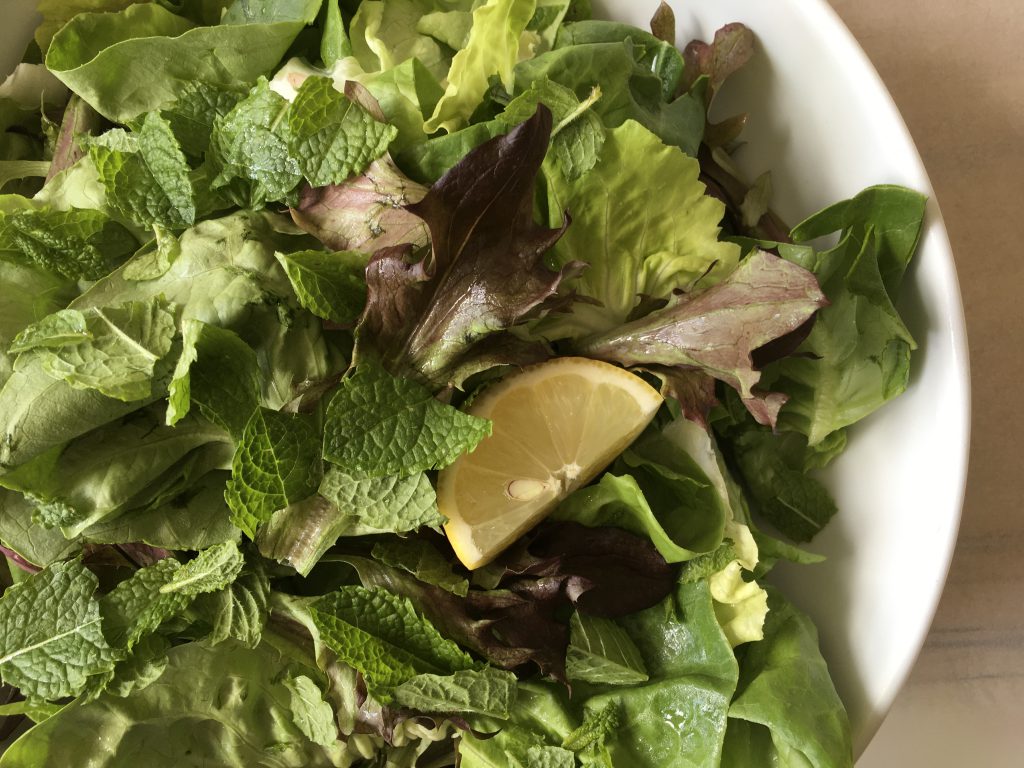 Lemon and Mustard Salad Dressing: this is our new favourite salad dressing because we have been making our usual French Dressing for a very long time and wanted a change.
The ingredients are: 6 tablespoons olive oil, 2 tablespoons cider vinegar, 1 tablespoon lemon juice, 2 teaspoons Coleman's English mustard OR 2 teaspoons Dijon mustard, 1 teaspoon honey, a pinch of salt and ground black pepper to taste.
Simply place everything in a jar and shake well before using. It keeps for some time in the fridge.