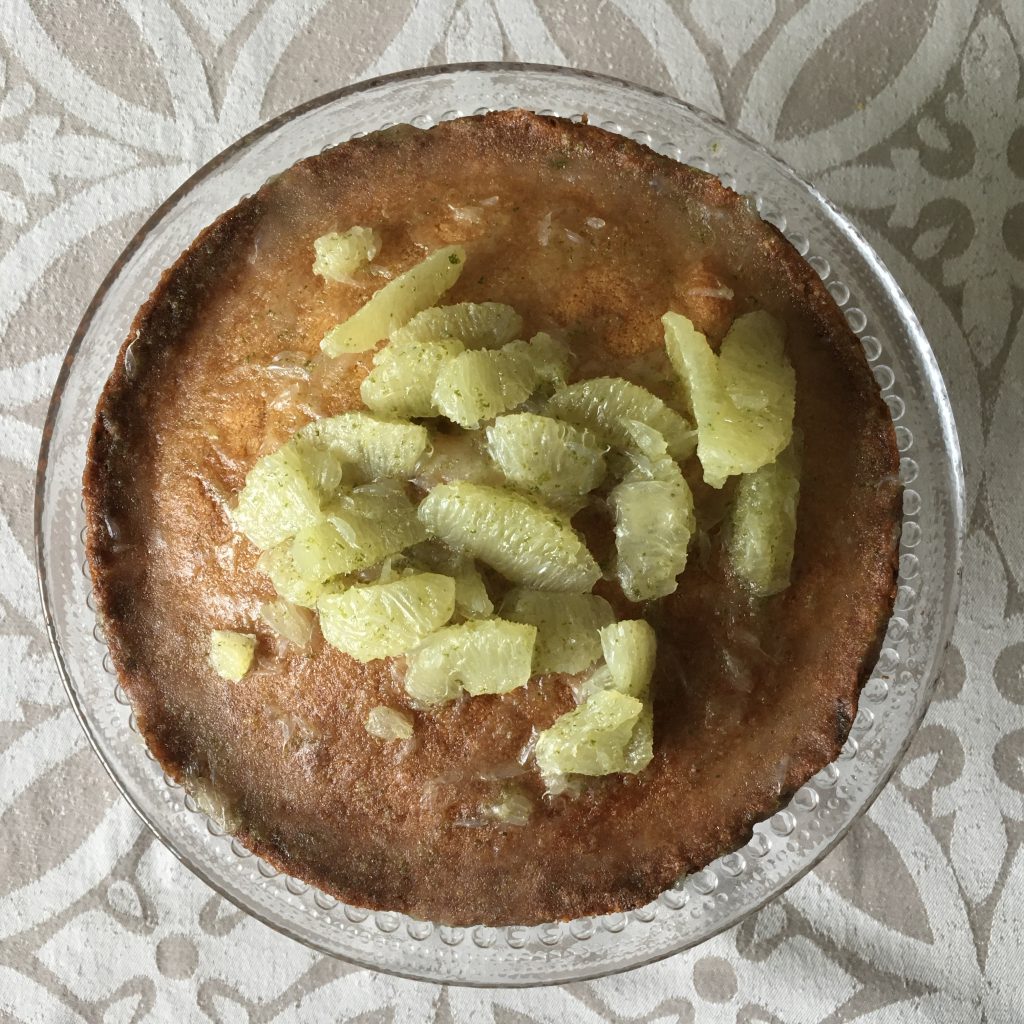 I have always loved baking and sometimes I think about the cakes I used to make a long time ago. Pineapple Upside-down Cake is one and another is Delia Smith's Coconut Lime Cake. Here it is in my copy of Summer Collection , splattered with marks from constant use.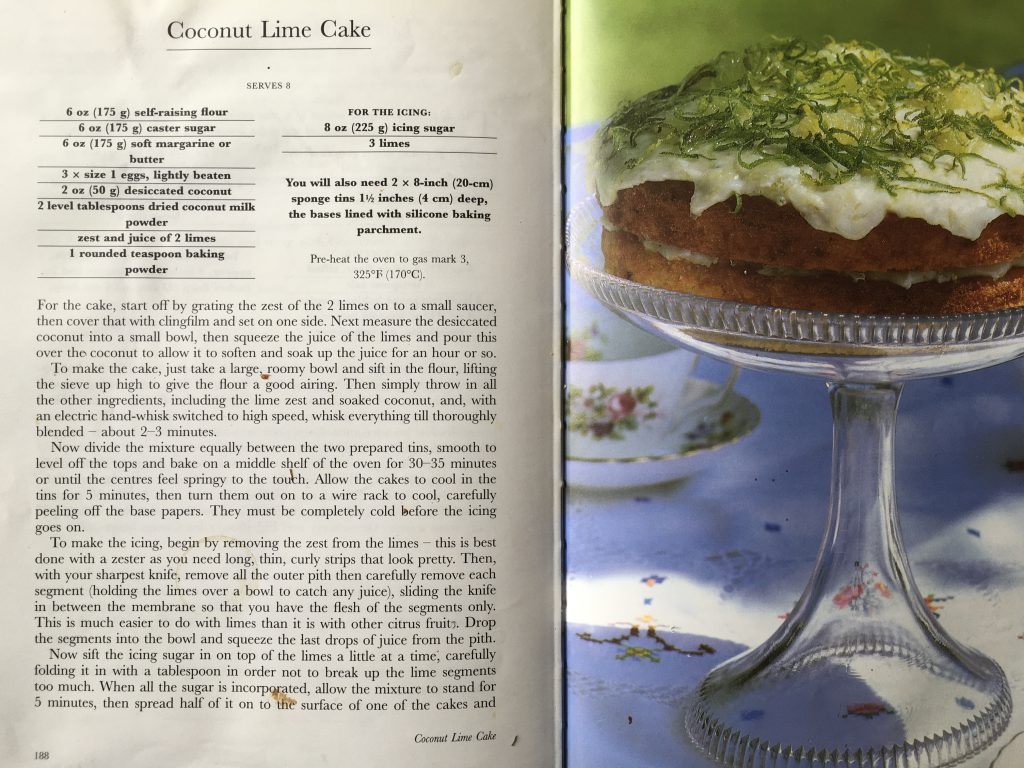 I would love to make this cake in its original form, but it calls for 400 g of sugar in total. I have reduced this to 200 g which is more in keeping with the advice to eat less sugar. In order to do this I made one 7 inch cake which is glazed only on the top.
The cake turned out very well but when the children and Mr Gochugaru ate it they started saying things like: cream cheese frosting would be good, how about some creme fraiche to go with it, maybe you can make it in two tins and put icing in the middle?
This is why we should not mess with original and well-loved recipes, nevertheless this slightly adapted version means you really can have your cake and eat it.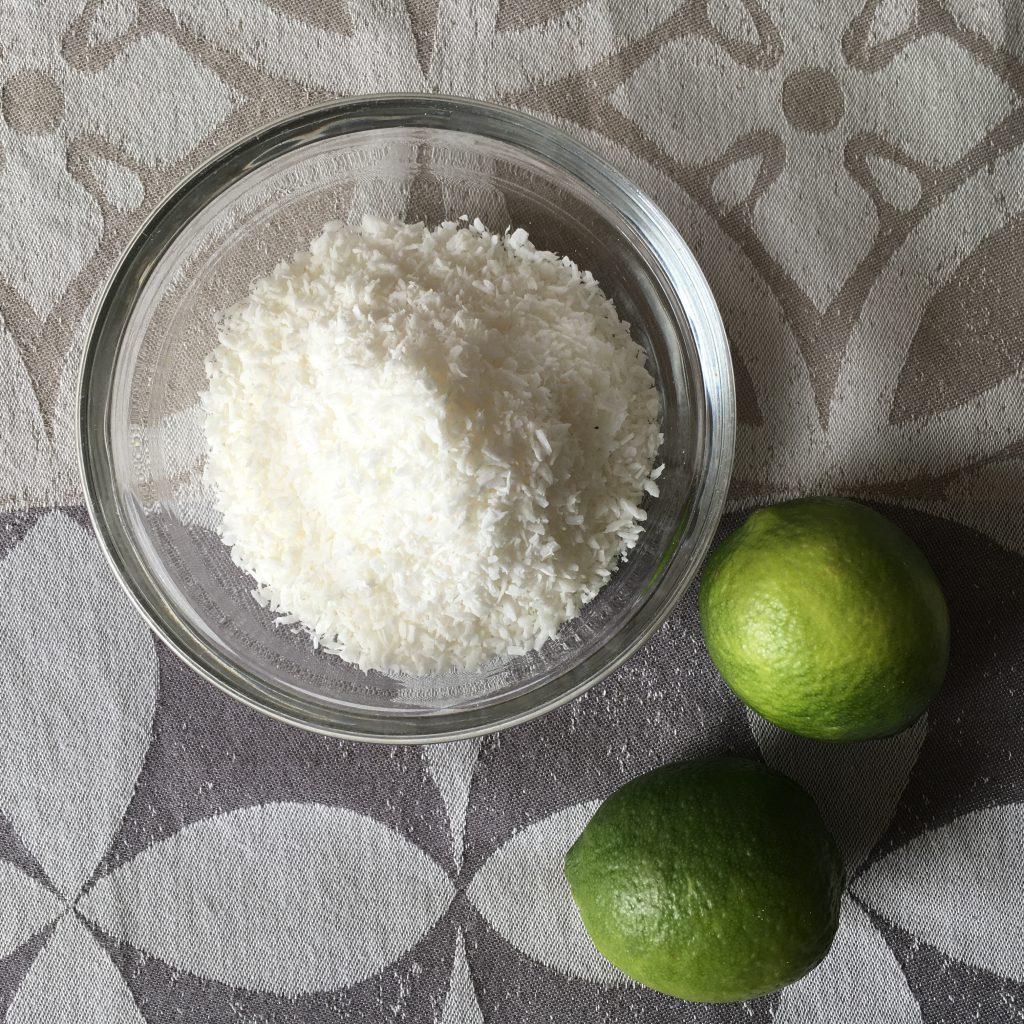 For the Cake:
50 g desiccated coconut
2 – 3 limes, for the zest and 60 g lime juice
160 g self-raising flour
15 g coconut flour OR coconut milk powder
½ teaspoon baking powder
125 g unrefined caster sugar
175 g unsalted butter, softened
175 g eggs (weight without shell), lightly beaten
You will also need a 2-pound loaf tin OR a 7-inch/ 18 cm round cake tin
How to Make:
Preheat the oven to 170°C/ 325°F. Grease and line your baking tin.
Grate the zest of 2 – 3 limes into a bowl and add the desiccated coconut. Squuze the limes and soak the coconut in 60 g of the juice. Leave this aside.
Sift the flour, coconut flour OR coconut milk powder and baking powder into a separate large mixing bowl.
Add the sugar, butter and eggs.
Using an electric whisk, beat the mixture until you get a smooth batter.
Using a spatula, fold in the soaked desiccated coconut.
Spoon the mixture into the prepared tin.
Level the surface and bake in the oven for 50 minutes or until the cake bounces back when touched. A metal skewer inserted in the centre should come out clean.
Leave the cake to cool slightly in the tin before turning out onto a wire rack. Prick the top of the cake with a metal skewer and pour on the lime glaze.
To make the lime glaze: finely grate the zest of 3 limes into a bowl. Using a sharp knife, cut off the peel, then remove the lime segments. Place this in the bowl along with 75 g of icing sugar. Gently mix together and pour the glaze over the cake whilst it is still warm. The glaze will harden slightly as it cools.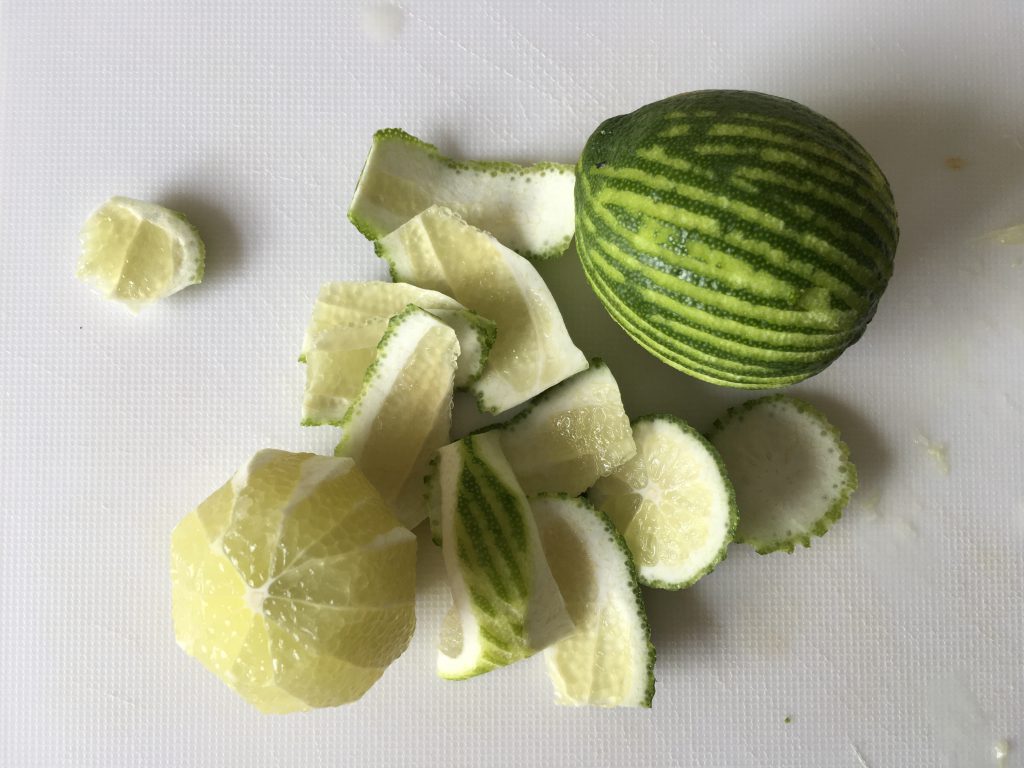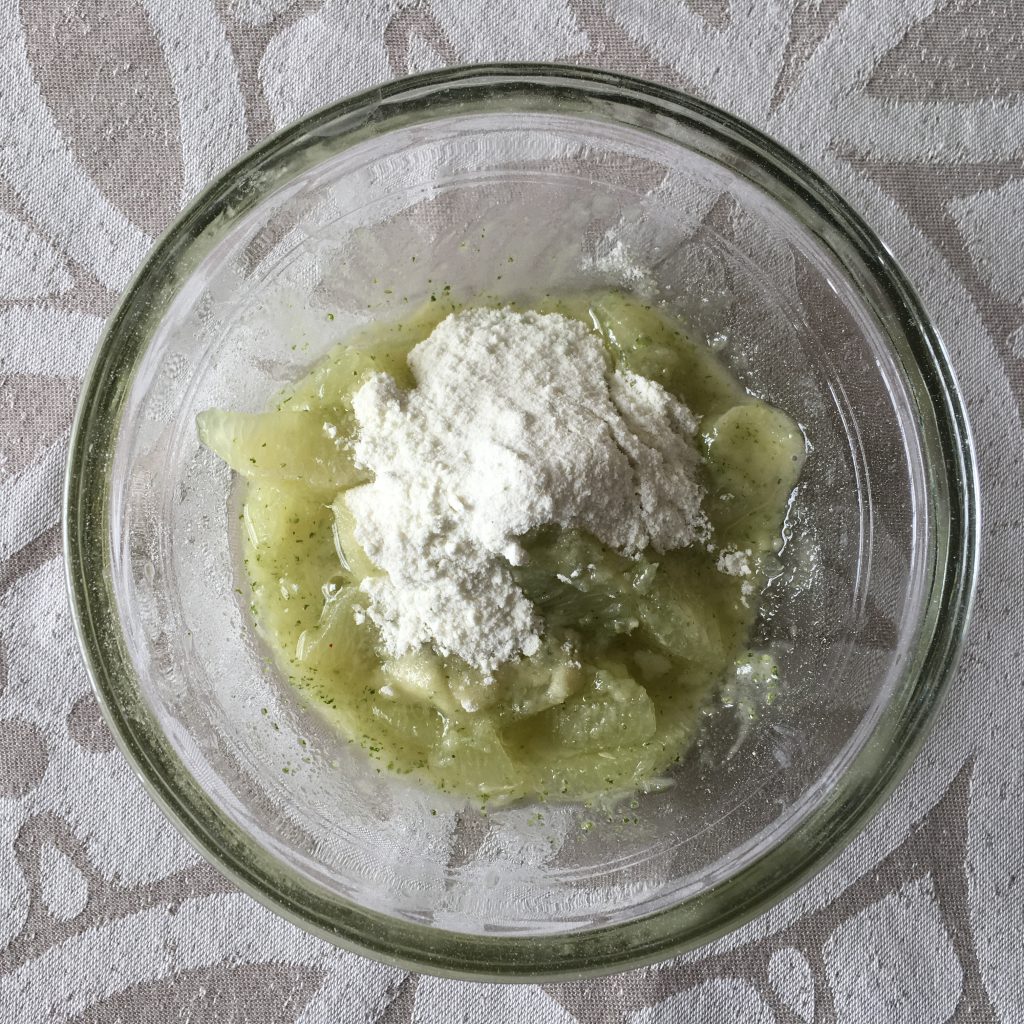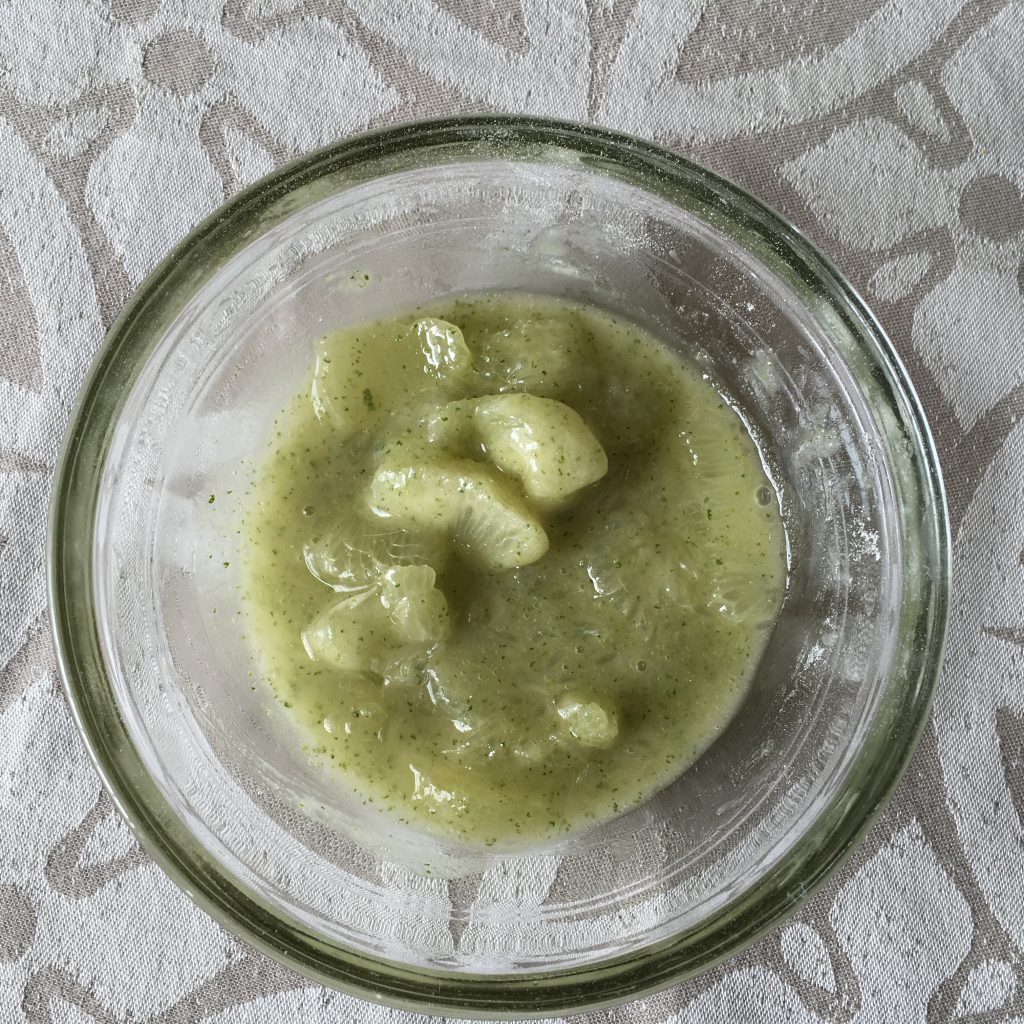 When you bite into a lime segment you will get a burst of sour lime which goes so well with the sugar and coconut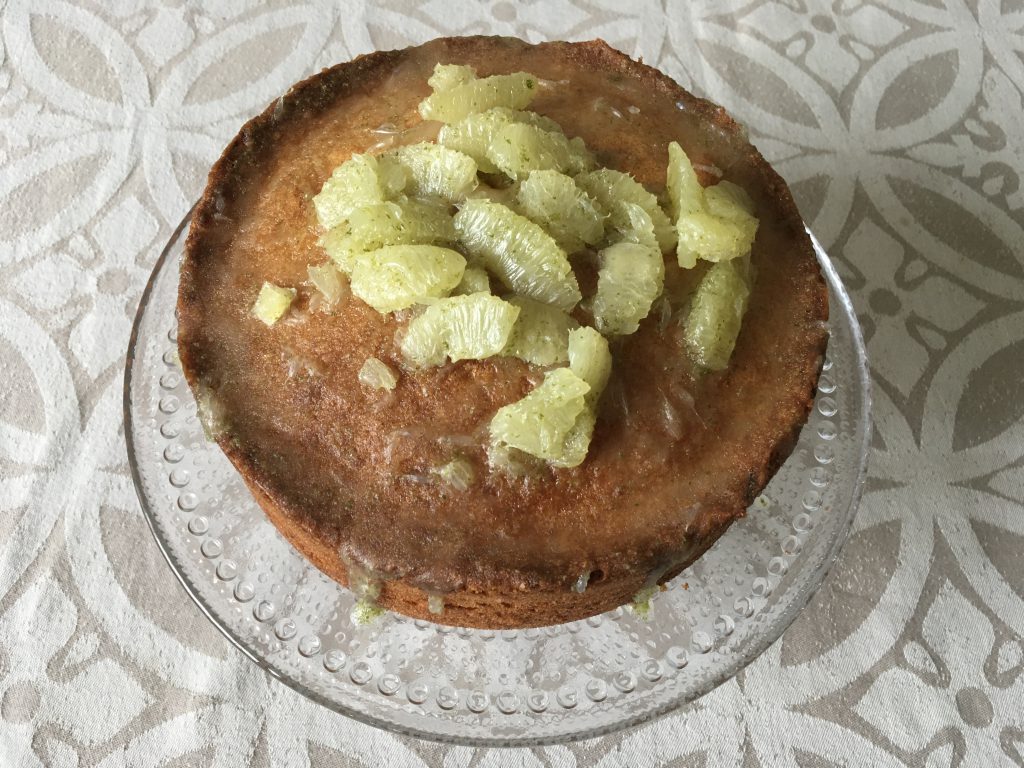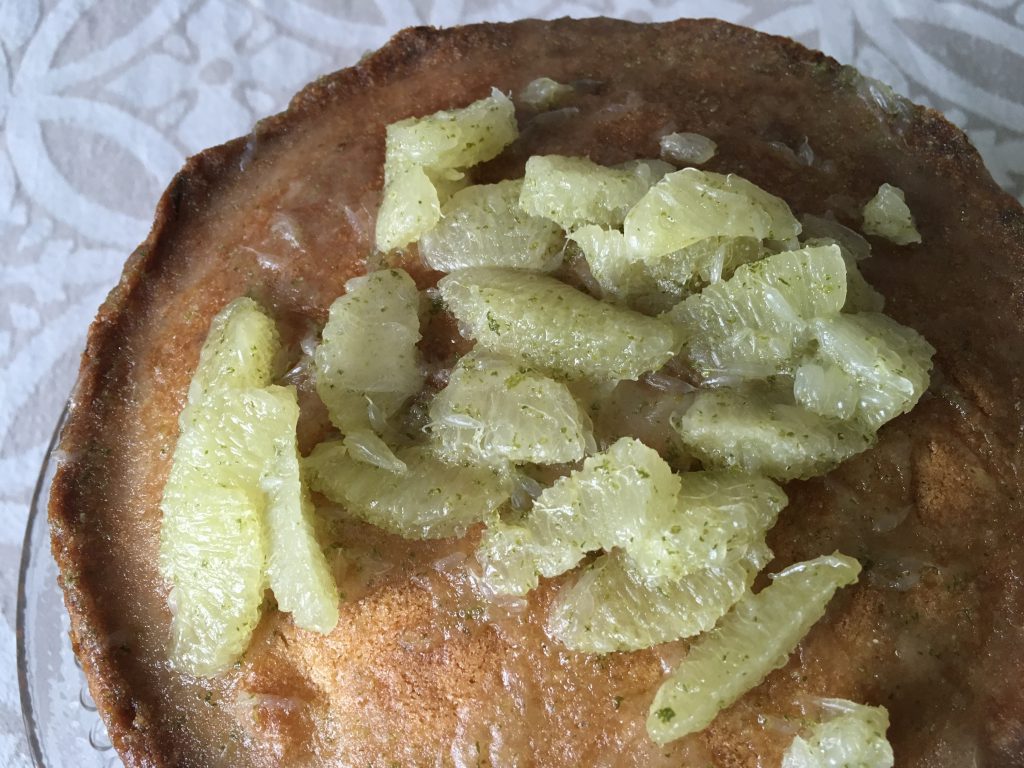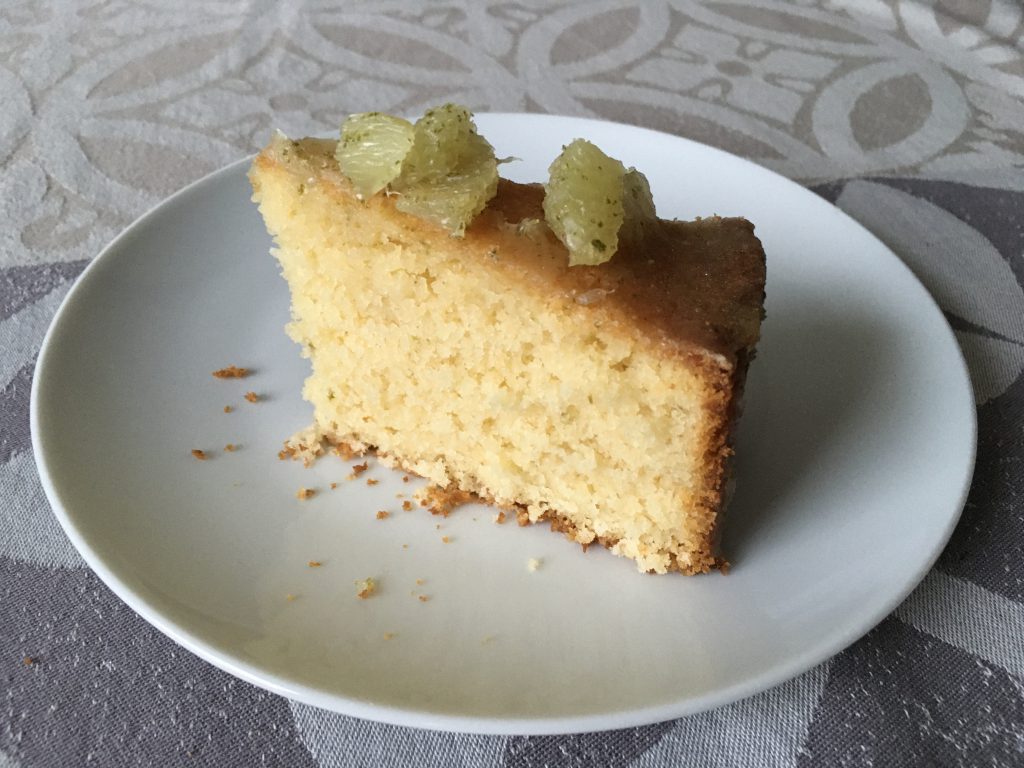 The children's happy memories of summers in England are largely built on the Lemon Meringue Ice Cream from the same book. When I looked up that page, it too was also really marked.
Delia Smith is only a year younger than my dad, who is 80 this year. This means she was around my age when she wrote this book, which is such an encouragement as I realise there must be more cooking ahead for me as the years roll by.