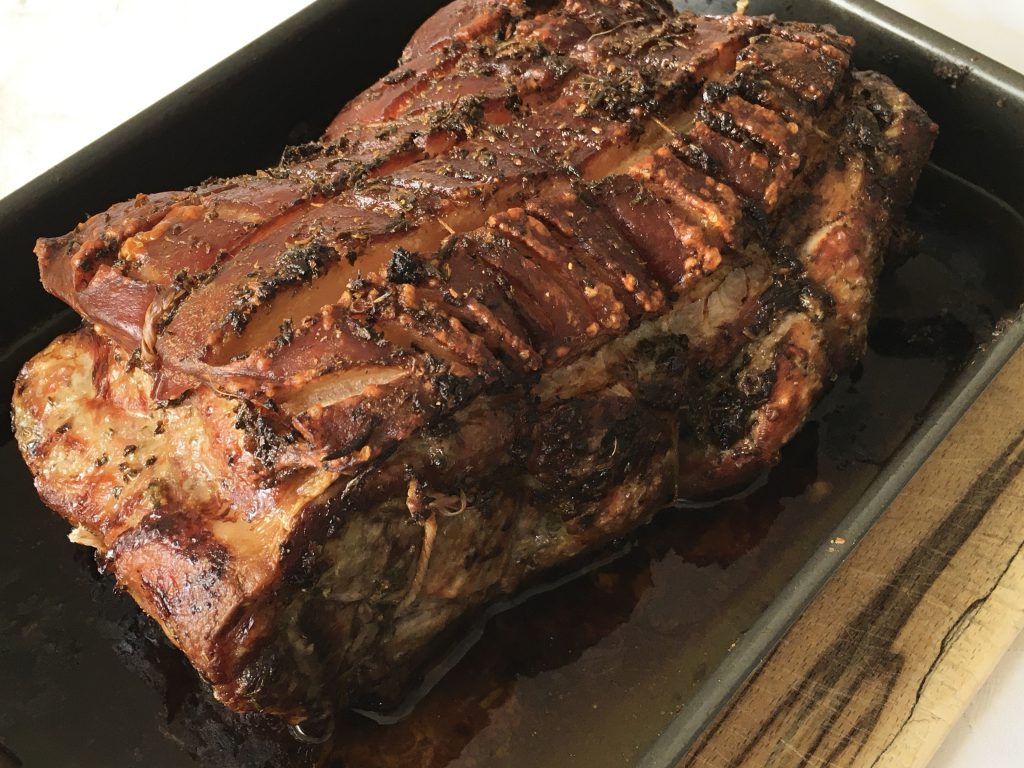 There was an occasion when, after a dinner we were invited to, Mr Gochugaru warned me: don't you dare believe in such nonsense.
To be honest, not many things are able to cause him to get irritated or to raise his voice, but during that dinner several friends told us that they were eating according to their blood type. I can't recall the precise details but according to the theory, people with certain blood types can only eat certain foods to maintain their wellbeing and health. And according to that theory, Mr Gochugaru's blood type prohibits him from eating pork.
To say to an Englishman that he cannot eat pork is more than waving a red rag in front of a bull. Think pork pie, full English breakfast with sausages, bacon and black pudding, roast pork with crispy crackling. Then there's me, a Chinese woman who grew up eating char siu bao, siu yoke and a daily soup made with pork spare ribs.
No pork? That's all our Christmases and Chinese New Year thrown out the window. It is better to ditch strange food diets instead.
Last week we received a second parcel from the Queen's own grocers, Fortnum and Mason. If you have ever watched Korean drama, you will have come across what I call the seol ma! 설마! moment. This is the moment one person says to another seol ma! which loosely translates into no way! it can't be! surely not!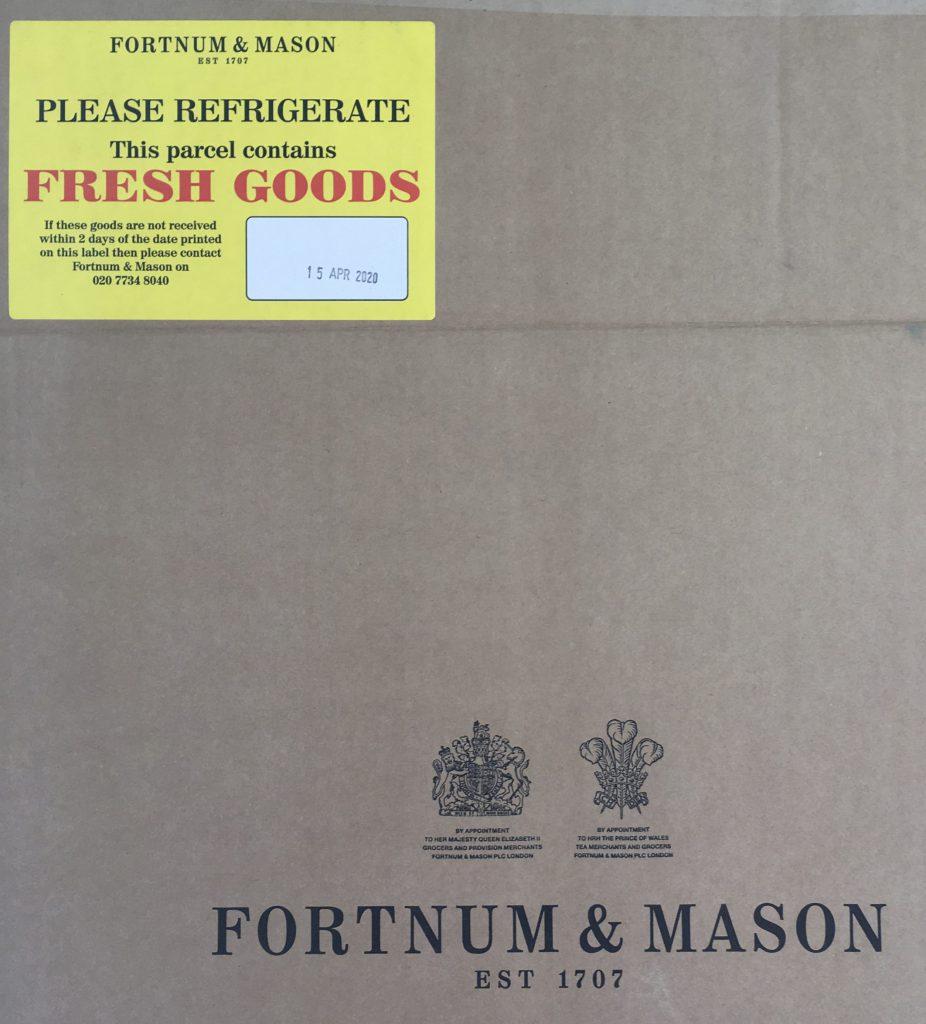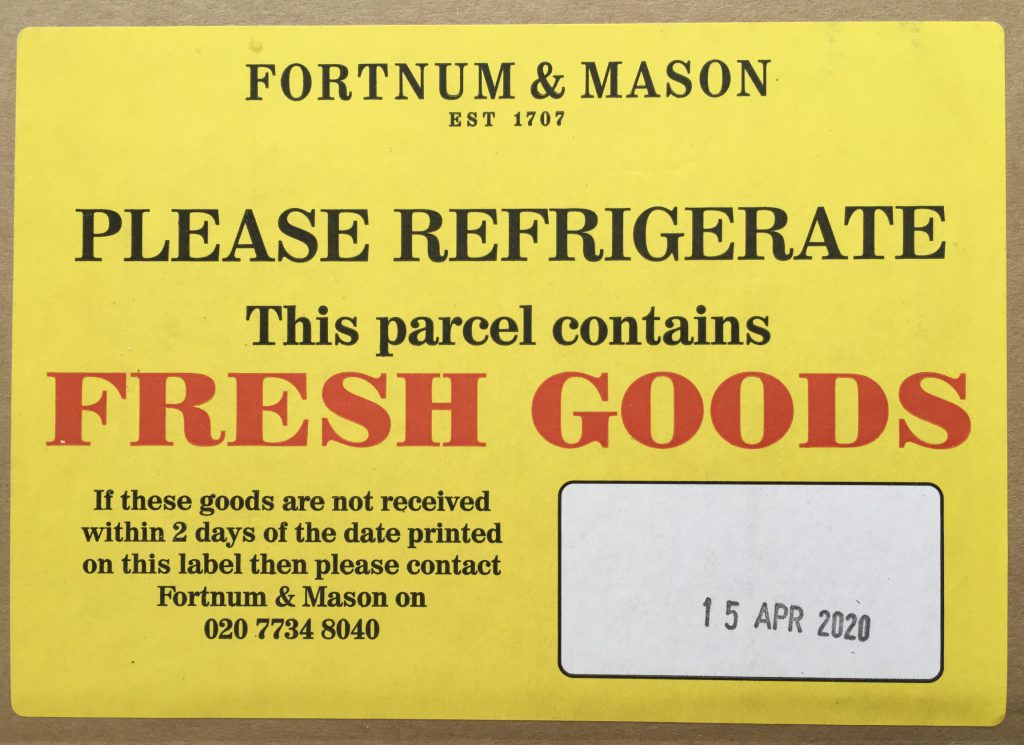 And actually it was another thoughtful gift from Investment Banker Friend and Shoe Lady, who had ensured we had a beautiful leg of lamb for our Easter lunch a week earlier. Inside the large box we found another package to open.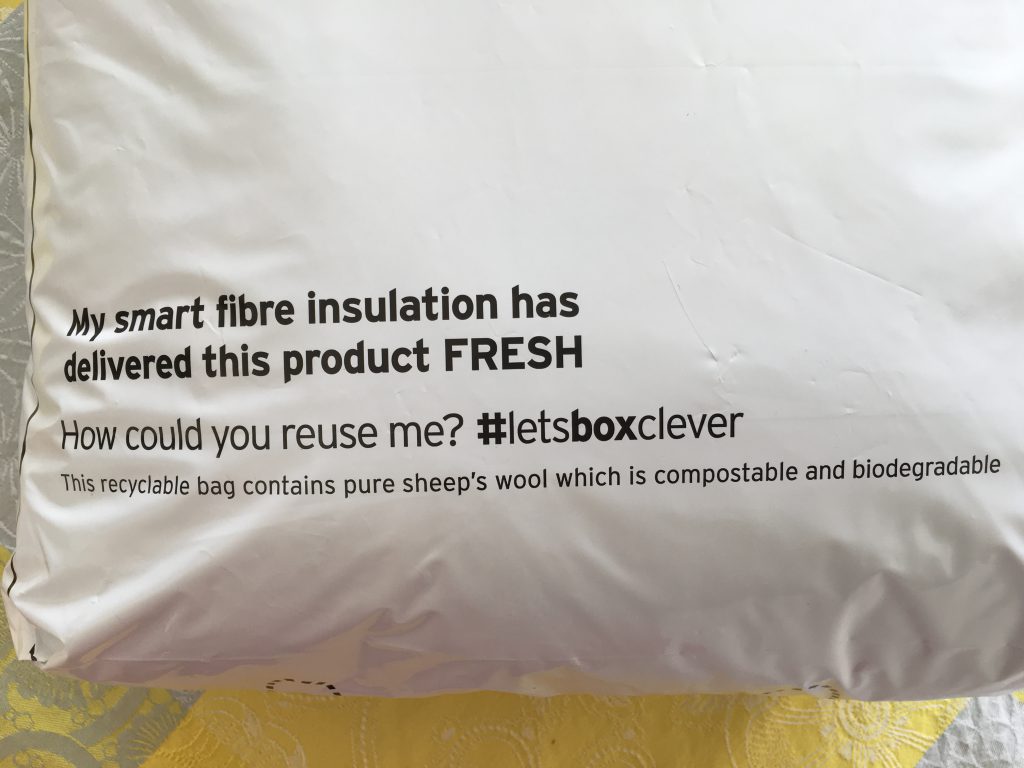 This time we received a large boned shoulder of pork and 32 pork sausages. Suddenly I was Junior 3's best friend forever as he looked on the pork shoulder with keen interest. When you are home from university with no college in sight until September, cooking the perfect roast pork presents a viable short-term project.
Whilst I can't give precise details of how the roast pork was cooked, as I was only allowed into the kitchen to clear up, it was based on this porchetta recipe from the New York Times. We have just finished watching Masterchef and in the cook-offs there is always someone doing venison three ways, beetroot three ways, mango three ways. Well, our roast stretched over three meals so in effect it was pork three days.
Day 1: roast pork rubbed with a paste of chopped rosemary, parsey, garlic, fennel seeds, lemon, salt, black pepper and olive oil, roasted at 230 C for 35 minutes and then for a further 2 hours at 140 C. Make sure the pork registers 82 C internally on a meat thermometer before removing from the oven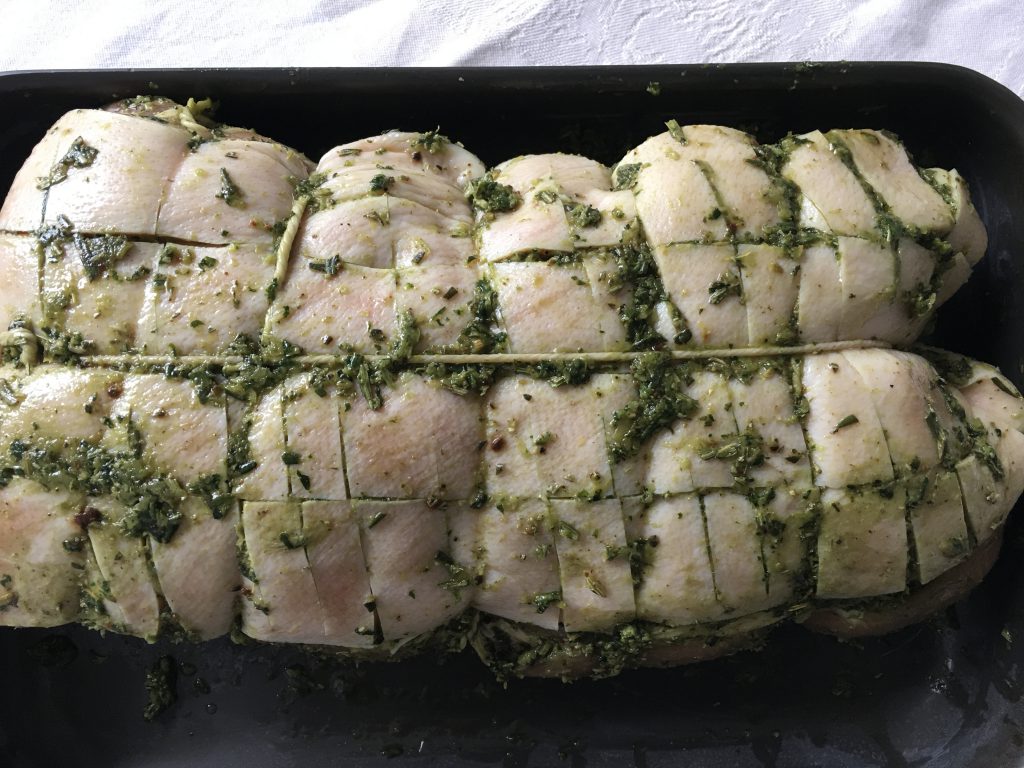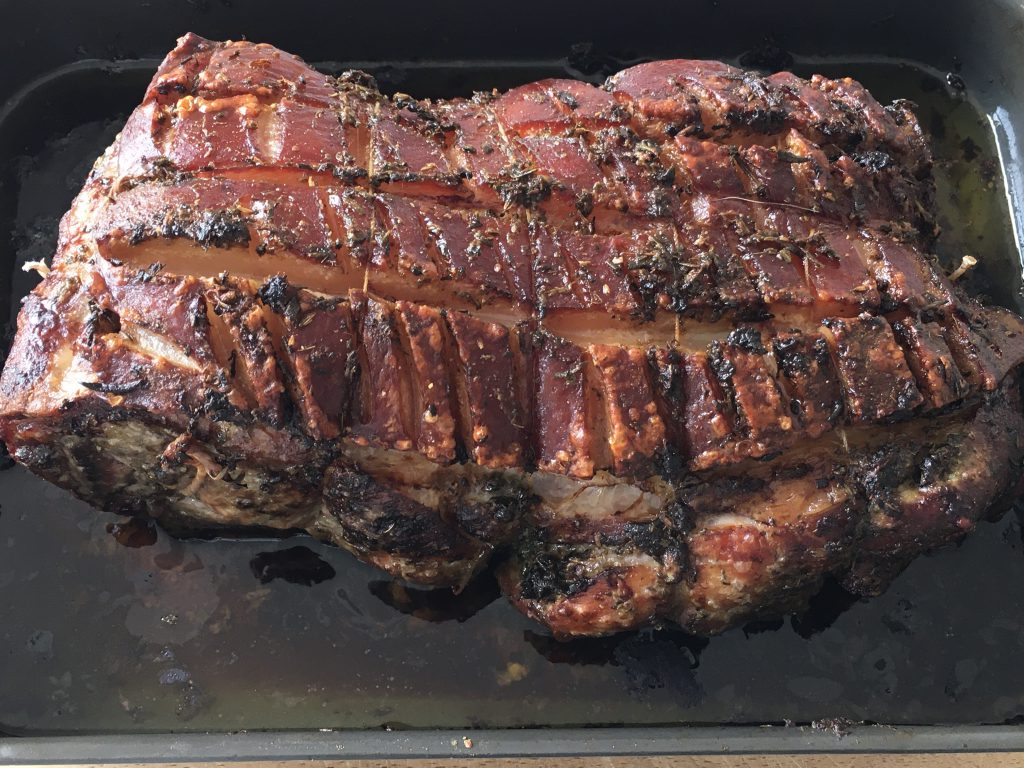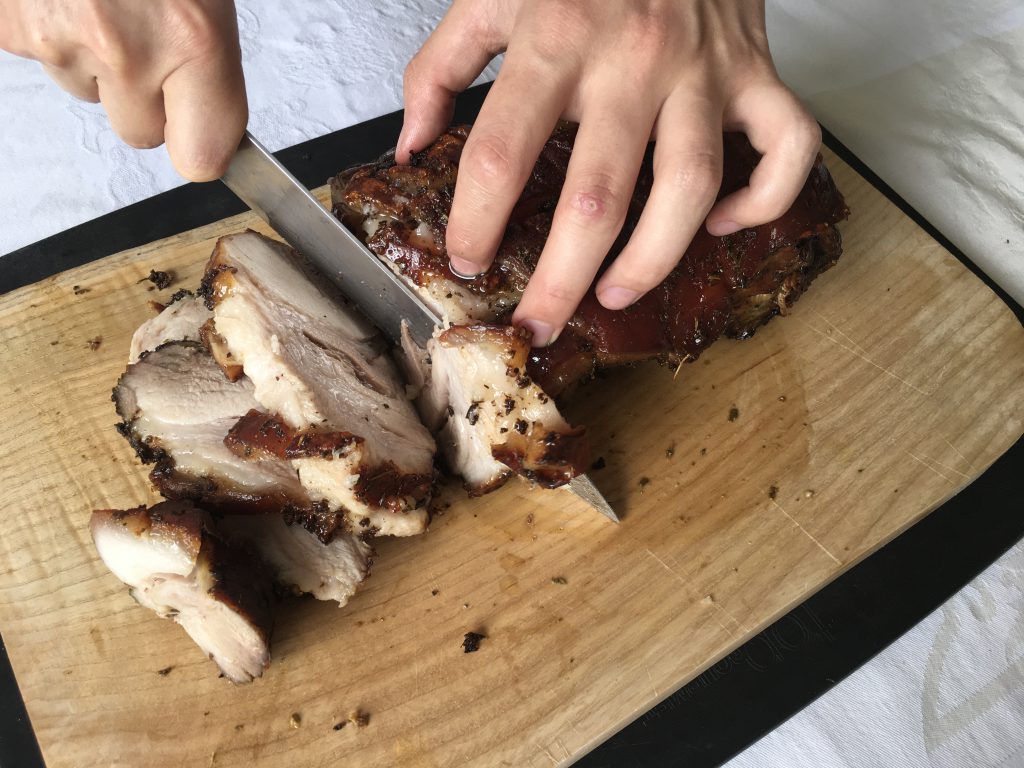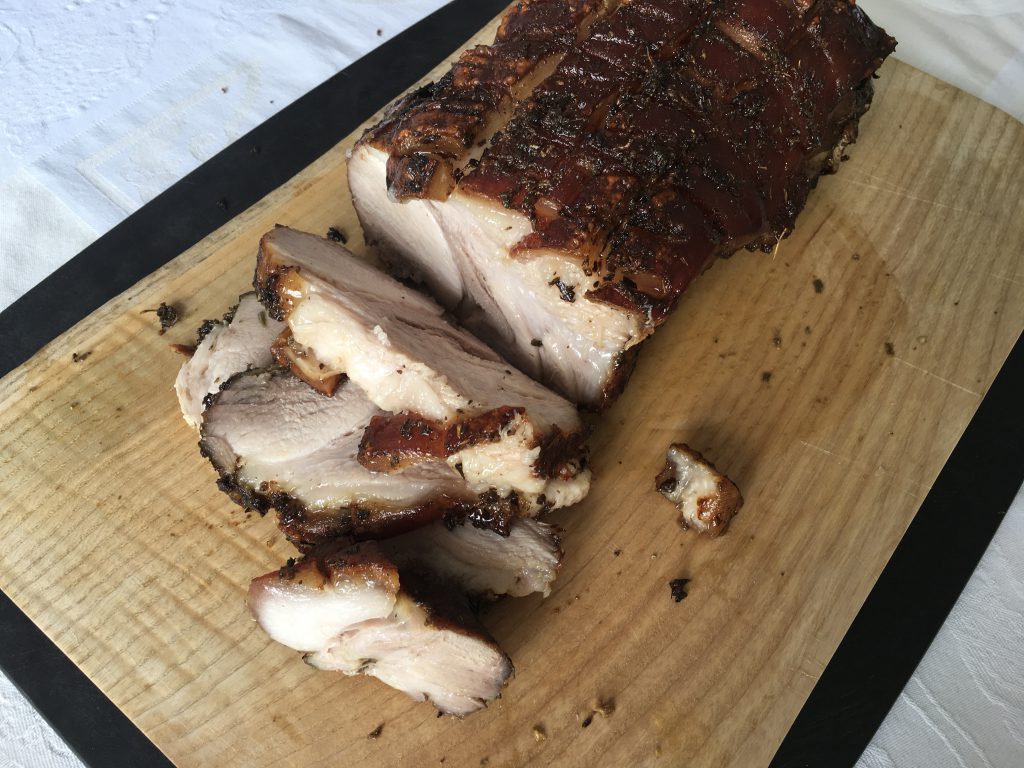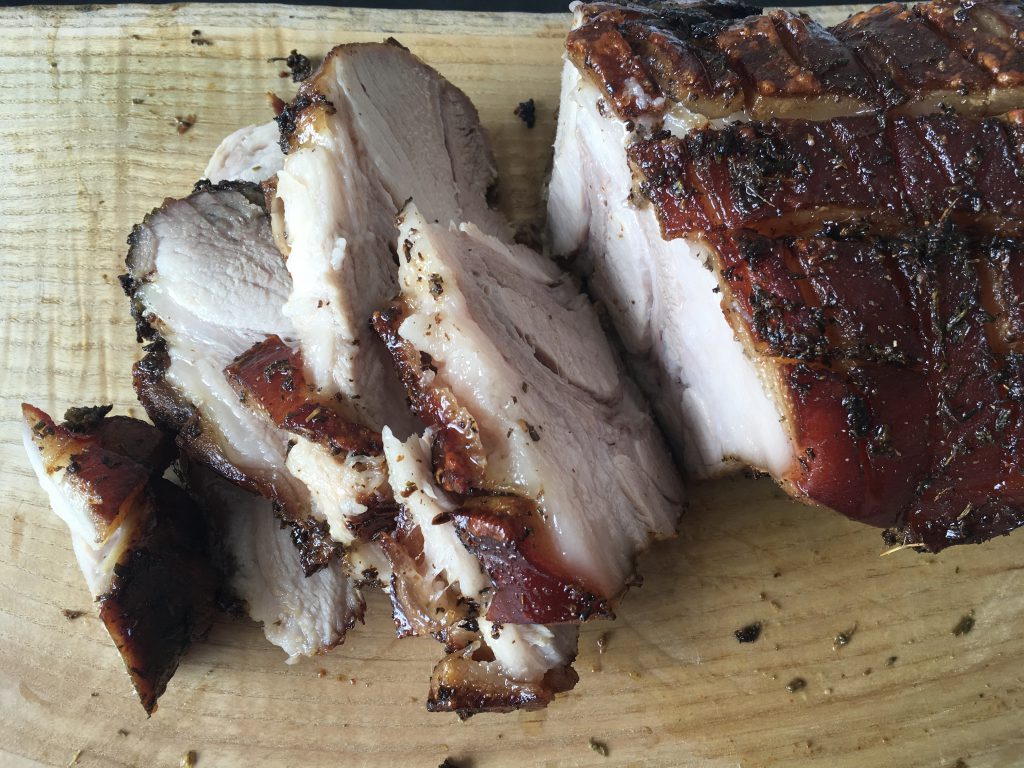 Day 2: sliced and served on toasted sourdough bread, with pork gravy, wholegrain mustard and salad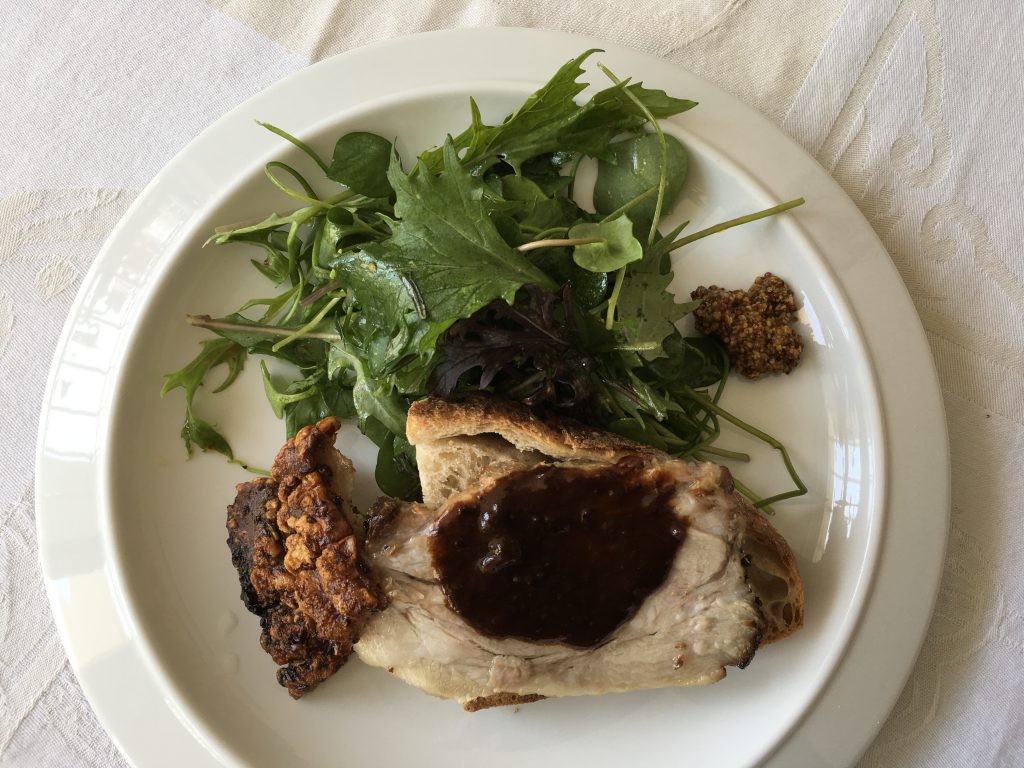 Day 3: chopped and fried to accompany egg fried rice with chilli flakes, chives and peas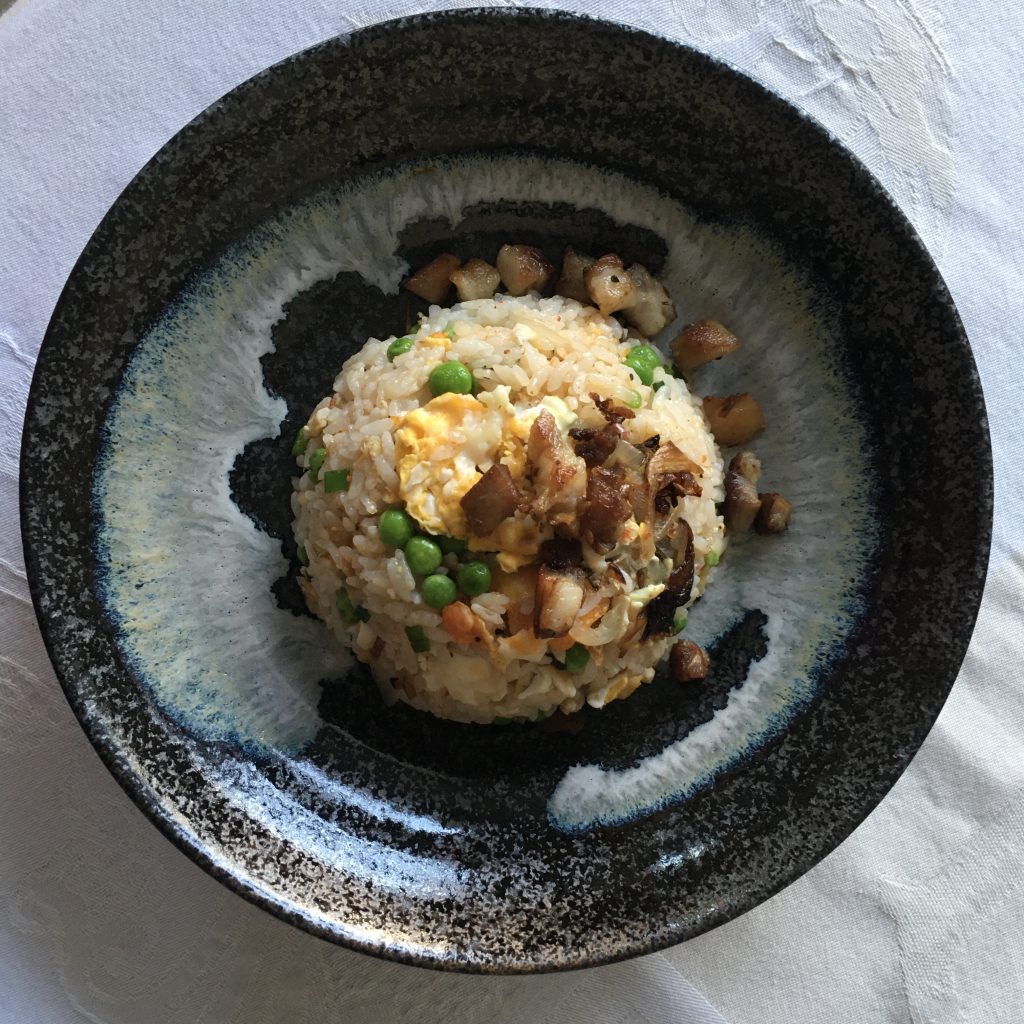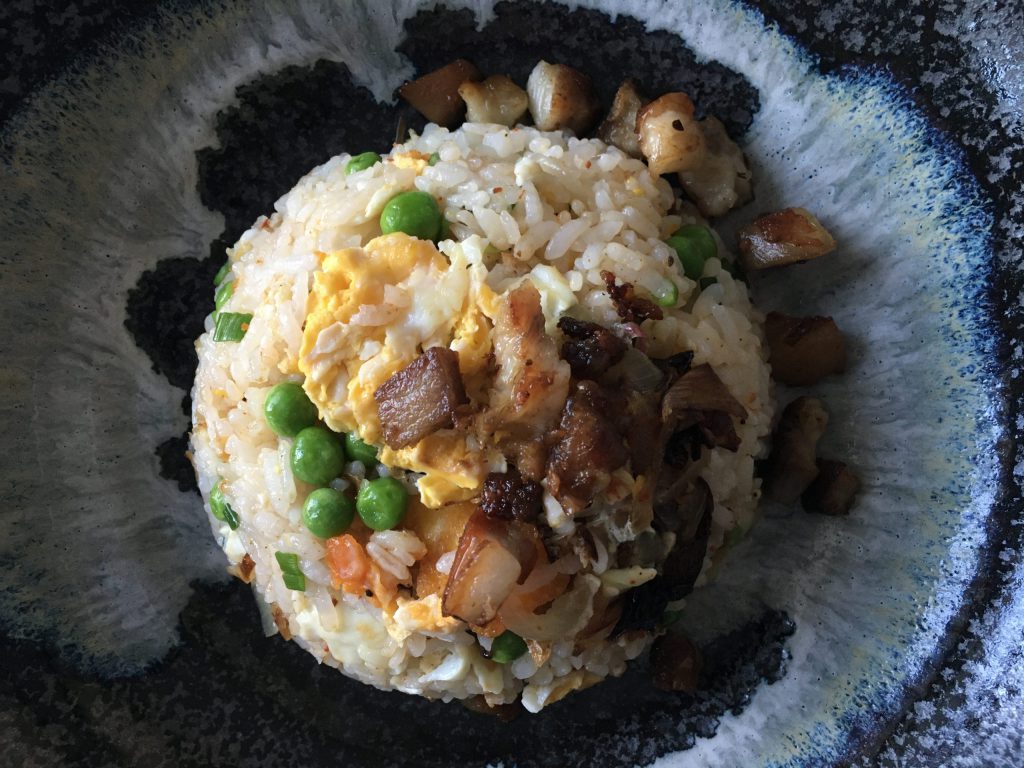 It was truly a delicious piece of pork, and what a good thing it is to share the same address book with HM the Queen. We also used eight of the sausages (500 g) to make a sausage, broccoli and pasta dinner. I was not allowed to cook this either but eating it, I had an idea of how it was cooked and so this will feature in a future post as we have frozen the rest of the sausages.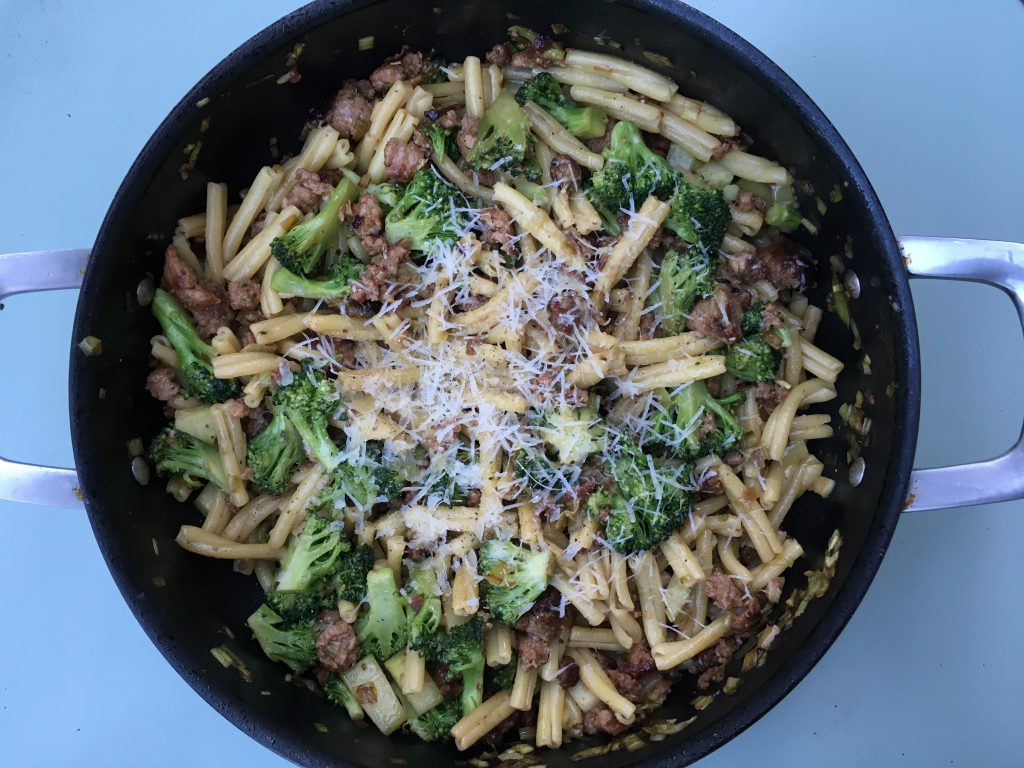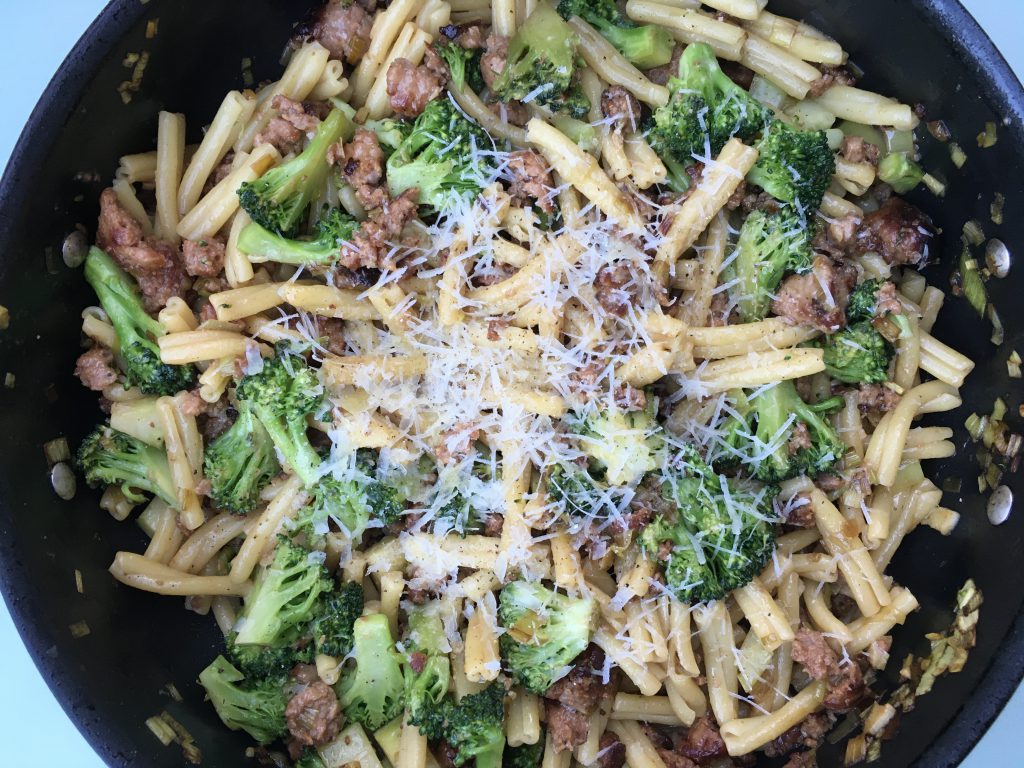 The lockdown is continuing in many parts of the world and there are many opportunities for cooking as we stay indoors. Next up is my lockdown chocolate cake which is a simplified version of an Ottolenghi recipe. Wishing everyone a safe time wherever you are reading this from.