The Bible gives an eyewitness account of the life of Jesus in the Gospels according to Matthew, Mark, Luke and John. There are some similarities in all four accounts and together they give a picture of Jesus's mission on earth. Christians believe that Jesus is God in human form, and we celebrate his birth at Christmas, his death on Easter Friday and his resurrection on Easter Sunday. The bits in between, as it were, is all about convicting us that however much we do and however good we are, we will never be able to make it into God's kingdom on our own accord.
Before Jesus enters the scene in John's Gospel, John the Baptist heralds the arrival of Jesus by saying "Behold, the Lamb of God, who takes away the sin of the world!" and "Behold, the Lamb of God!" (John 1 verses 29 and 35).
What a strange thing to say of a man.
To be honest, many people are afraid to read the Bible because there are so many strange phrases like this. But like approaching any recipe, we all need to start somewhere. The answer to good physical food lies in a cookbook and the answer to good spiritual food lies in the Bible.
John the Baptist was a prophet and in saying that Jesus was the Lamb of God, he meant that Jesus was ultimately going to be the sacrifice that pays for our wrongdoings. A perfect God is unable to accept an imperfect human being. In the covenant between God and his chosen people, there was provision for covering the sins that the people committed. This involved sacrificing a perfect lamb, with the blood shed by the lamb being payment for sin and a shield from God's wrath and judgment.
No matter how many animal sacrifices were made, people kept on returning to their sins so in the end God decided to make ultimate sacrifice, once and for all. In dying on the cross, Jesus accepted the punishment for our sins, like the sacrificial lamb in days past. This one-off and perfect act builds a bridge between God and man, from now to eternity.
So that is the significance of the word lamb for Christians at Easter time. The meat lamb is another story. We received a beautiful leg of lamb from Investment Banker Friend and his wife Shoe Lady, because earlier on in the lockdown they were worried if we would be able to get any food. Singaporeans never take chances. A roast for Easter Sunday? Only the best would do and a parcel duly arrived from the Queen's own grocers Fortnum and Mason.
In discussing the best way to cook the lamb I told Junior 3 that I have always cooked it with garlic and rosemary. The recipe is from Jamie Oliver's first cookbook The Naked Chef. As Mr Oliver explains, naked simply means stripping food back to the bare essentials. Flipping through the pages of the book I noticed the original receipt dated 21 June 2000. I had just given birth to Junior 3 two weeks earlier so I am not sure what I was thinking of. But I am happy that both boy and book are with me today, and in the end we decided to cook Roast Leg of Lamb with Anchovies and Rosemary (page 113 of the cookbook).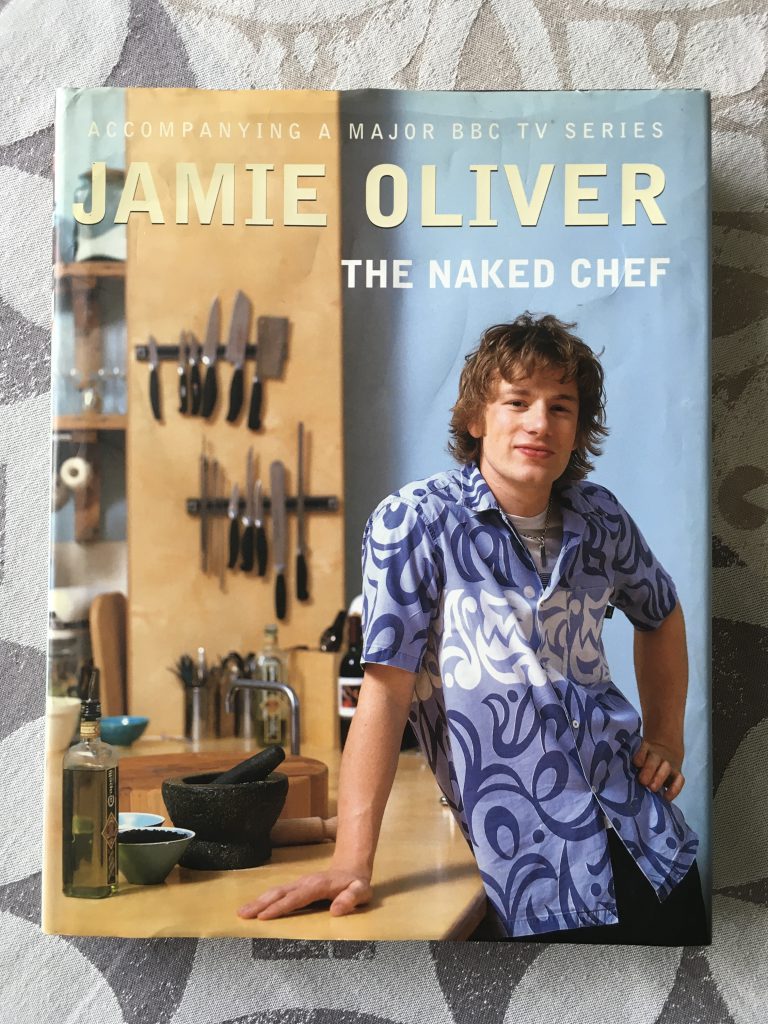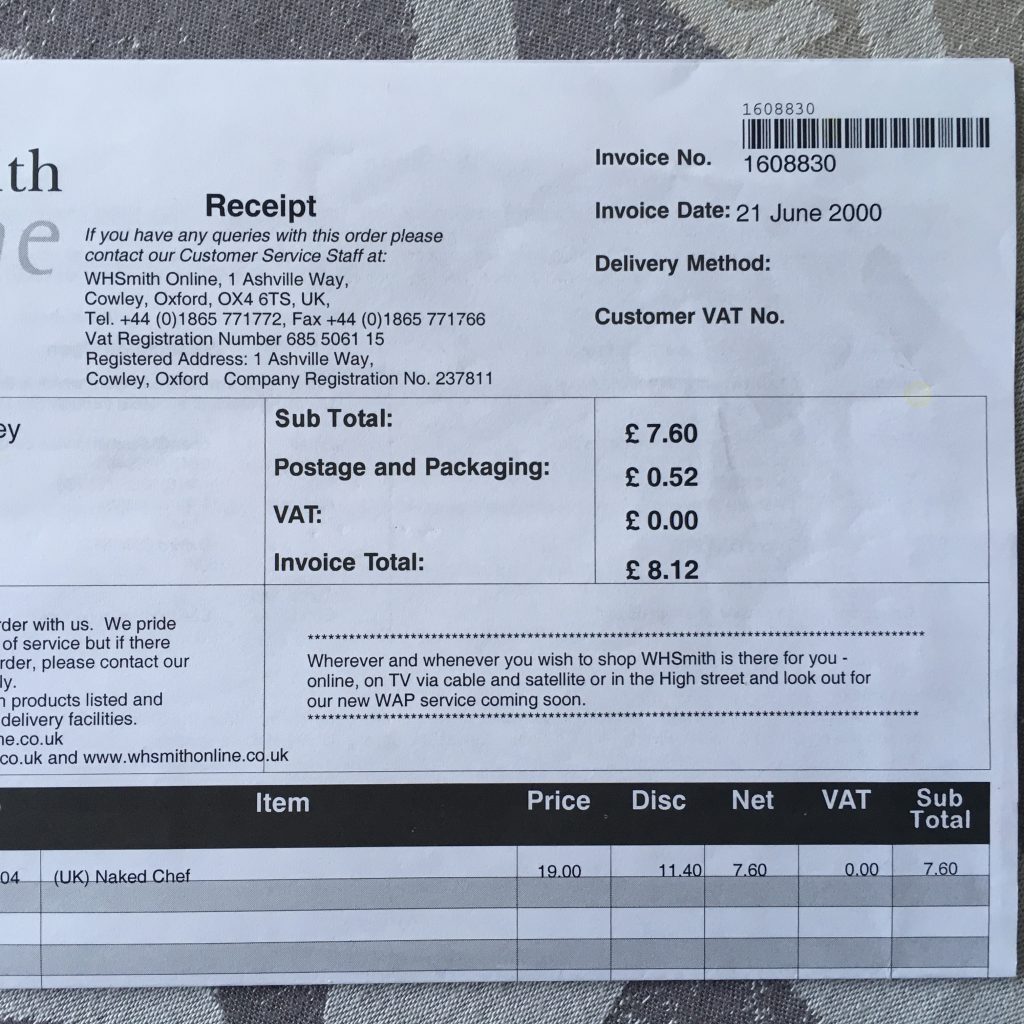 For the Lamb:
1 leg of lamb, about 2 kg
½ a lemon
2 – 3 sprigs of rosemary, chopped
10 fillets of salted anchovies or anchovies in oil, sliced
salt and freshly ground black pepper
olive oil
2 white onions, peeled and sliced
4 cloves of garlic, crushed
How to Cook:
Preheat the oven to 225 C/ 425 F/ Gas 7.
Place the onion and garlic at the bottom of a suitably sized roasting tray.
Using a small sharp knife, pierce the lamb around 20 times (10 front and 10 back) about 5 cm deep.
Rub the skin with the lemon, squeezing a little as you go along.
Push a mixture of chopped rosemary and anchovy fillets into the cuts.
Season the lamb with salt and pepper, then rub with a little olive oil.
Place the lamb in the tray and roast for 1 hour and 20 minutes if you want it to be medium.
For reference, cooking times are as follows:
Pink: 10 minutes for every 450 g plus 20 minutes
Medium: 13 minutes for every 450 g plus 20 minutes
Well done: 20 minutes for every 450 g plus 20 minutes.
When the lamb is cooked, remove the tray from the oven. Place the lamb on a separate plate and let it rest for 15 minutes while you make the gravy.
Scrape the caramelised onions, garlic and juices from the pan and place in a small pot with 1 tablespoons of cornflour. Heat through then add a bit of water, stirring continuously until you get a gravy.
Carving the lamb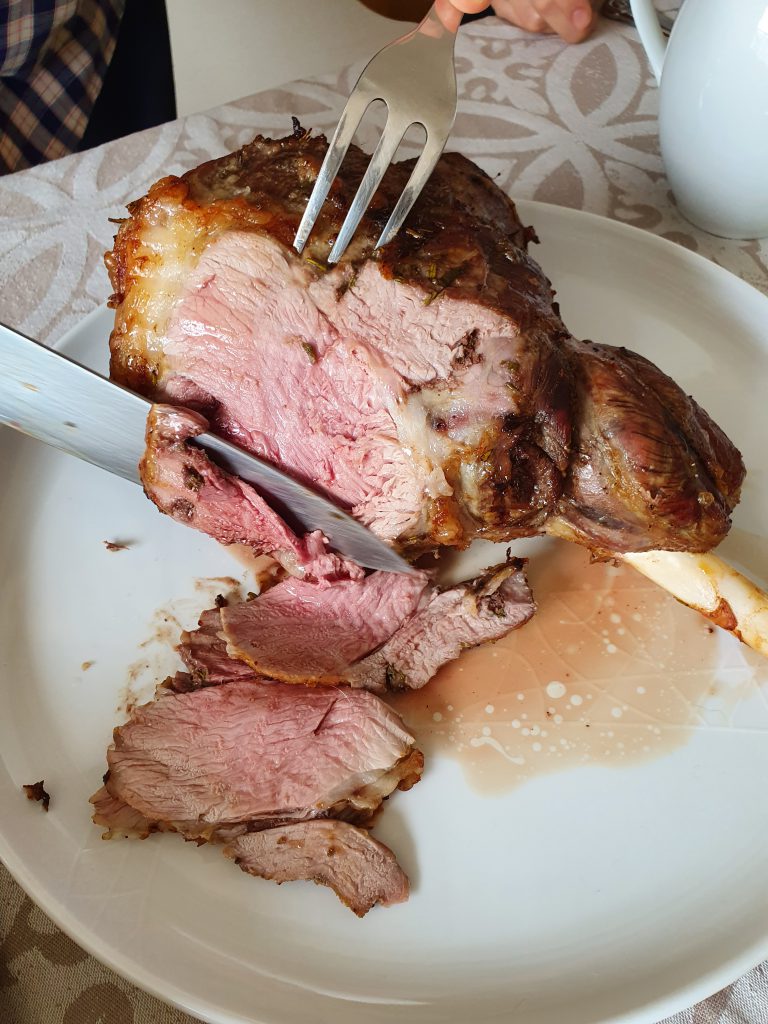 We ate the lamb with potatoes roasted in olive oil, steamed carrots and Savoy cabbage and cauliflower in a cheese sauce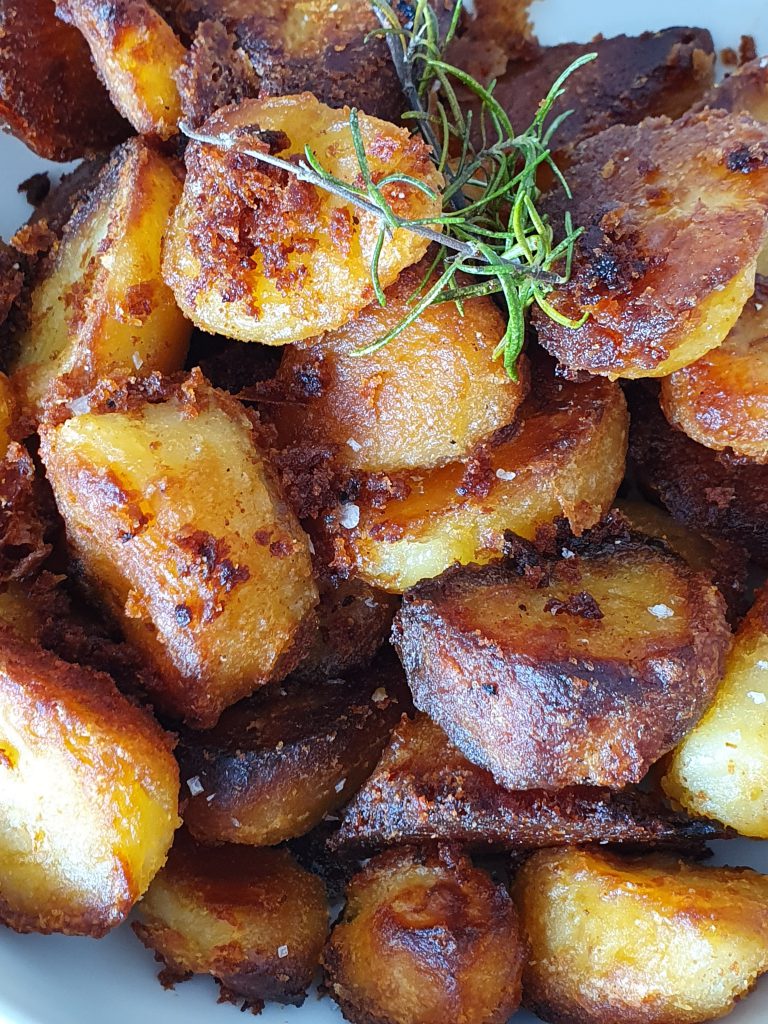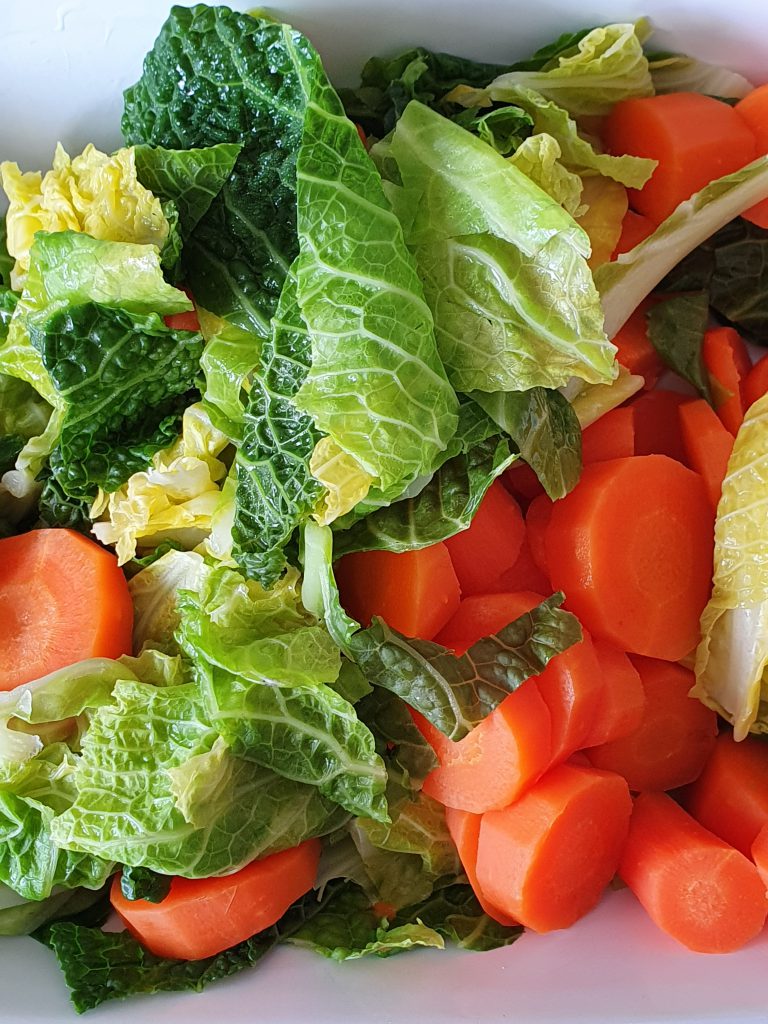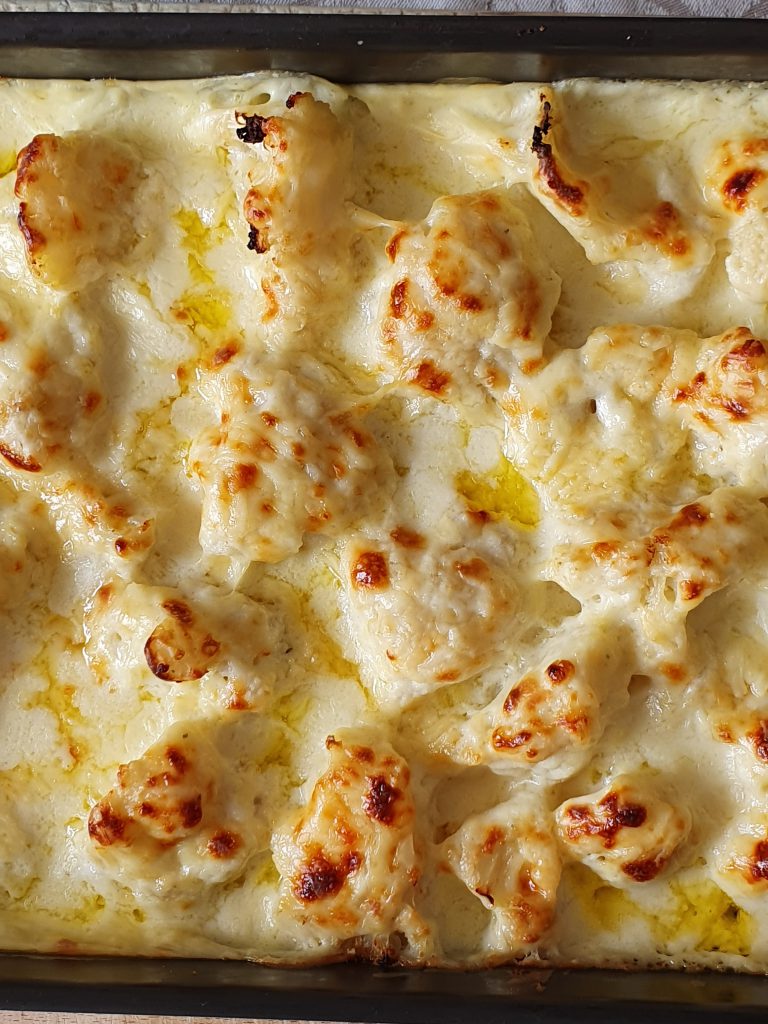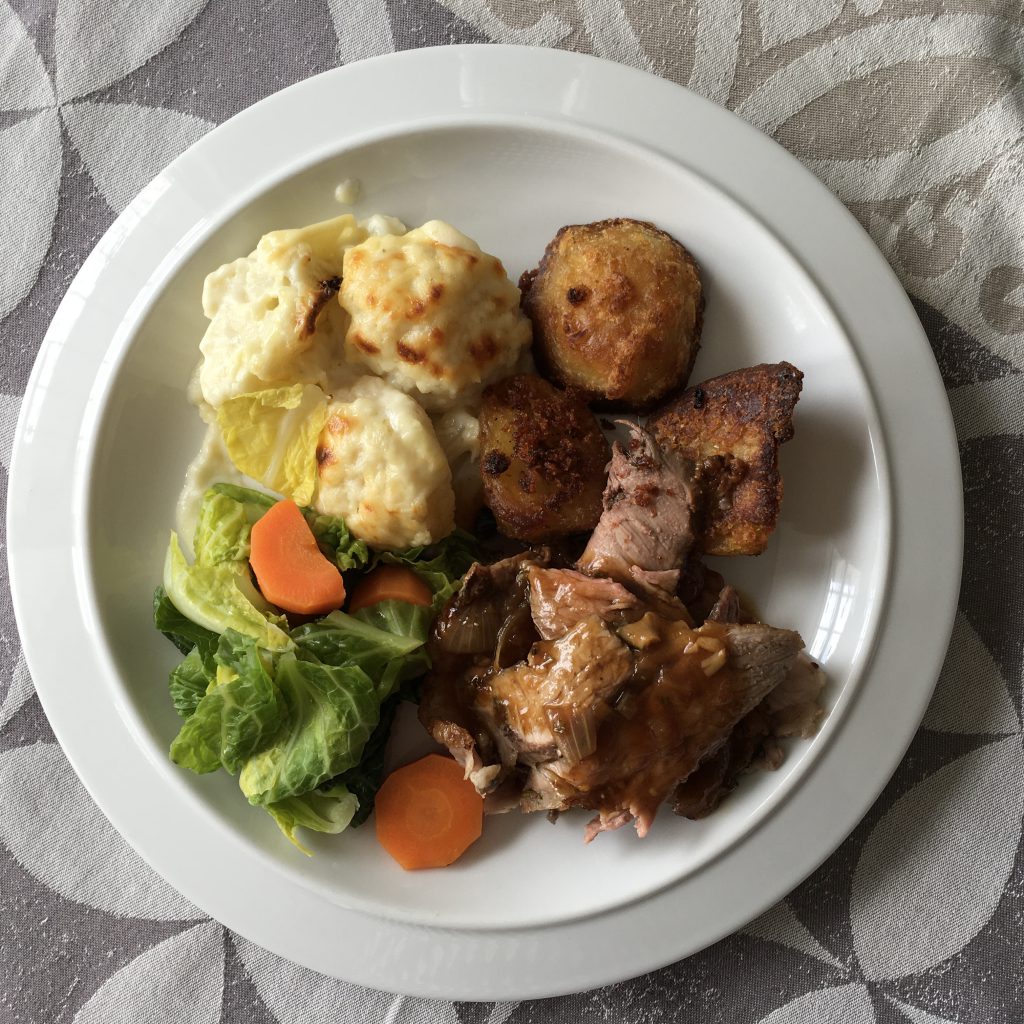 It was really difficult to find Easter eggs this year because the shops are shut and home deliveries are slow. Last year we had our children and other students for an Easter lunch followed by an Easter egg hunt in the living room. This year Junior 2 asked for it again. What she really wanted was to find more chocolate eggs than her brother. Mr Gochugaru and I did very well by hiding the eggs in all sorts of unusual places. I fear this will now be an annual event.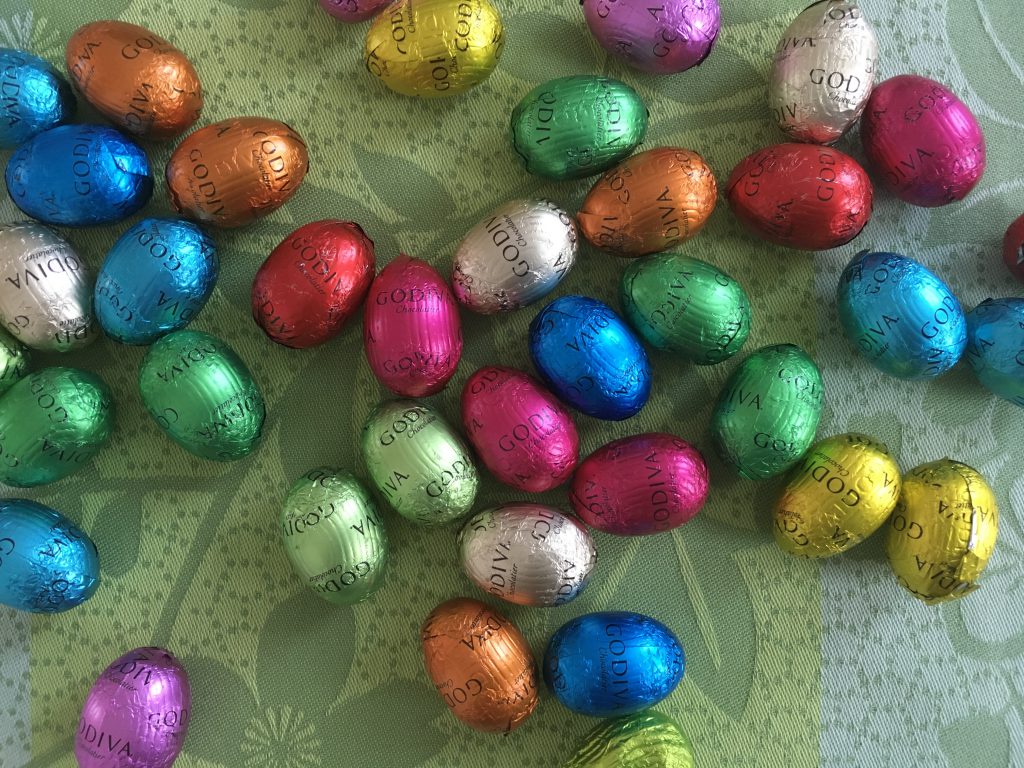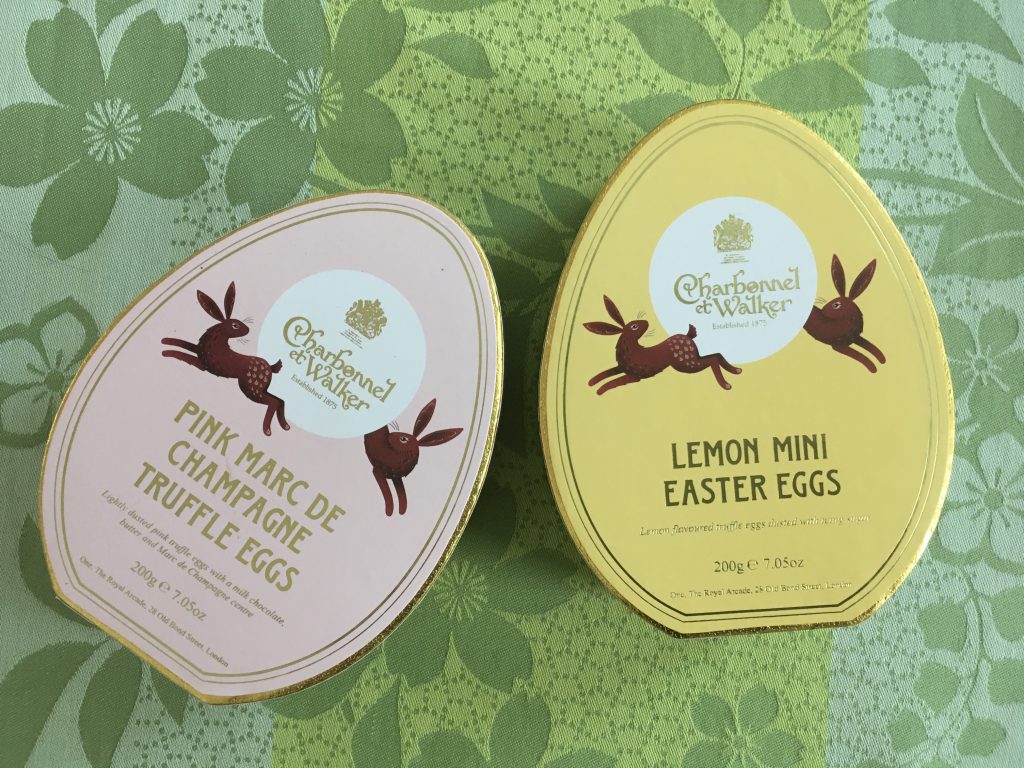 After such a large lunch we are taking it easy this evening. Having finished the excellent Korean drama Itaewon Class, I am returning to What's Wrong with Secretary Kim? The lead actor in both dramas is the same person, but dressed in different clothes and with different haircuts I really could not recognise Park Seo-joon. Vestis virum facit: the garment makes the man. I am going to start tackling my wardrobe later this week in the lockdown clear-out.