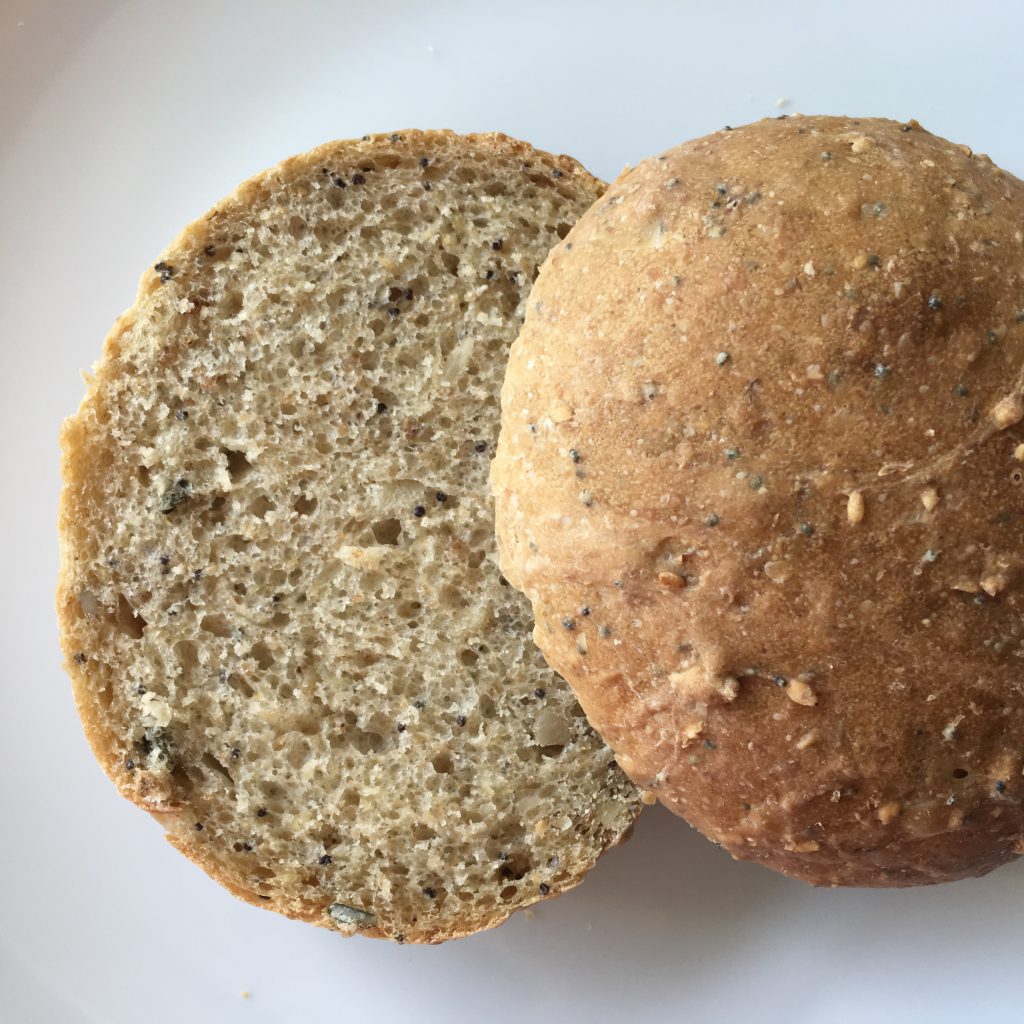 If you have made the In-house Bread and In-house Focaccia, and would like to try something different, here is a recipe for In-house Bread Rolls. It is similar to Flowerpot Bread with the addition of oats.
In-house in this context means that this is what I would make day in and day out as standard fare for us as a family. It is a very simple bread with a wonderful taste and texture. We eat it with soup and also make it into sandwiches.
There are seven cafes and bakeries in England's Lane which is a five-minute walk from my house. We are truly spoilt for choice. However nothing beats the satisfaction of home-baking because it costs so much less and also (at this time) it takes your mind away from challenging global issues like viruses, civil wars, unstable world weather and even unstable world leaders.
Once again I have used my Thermomix, but you can use any bread-making method you are used to i.e. by hand, in a food processor or with an attached dough hook in the KitchenAid.
A few of the additions: oats, along with sesame, sunflower, pumpkin and poppy seeds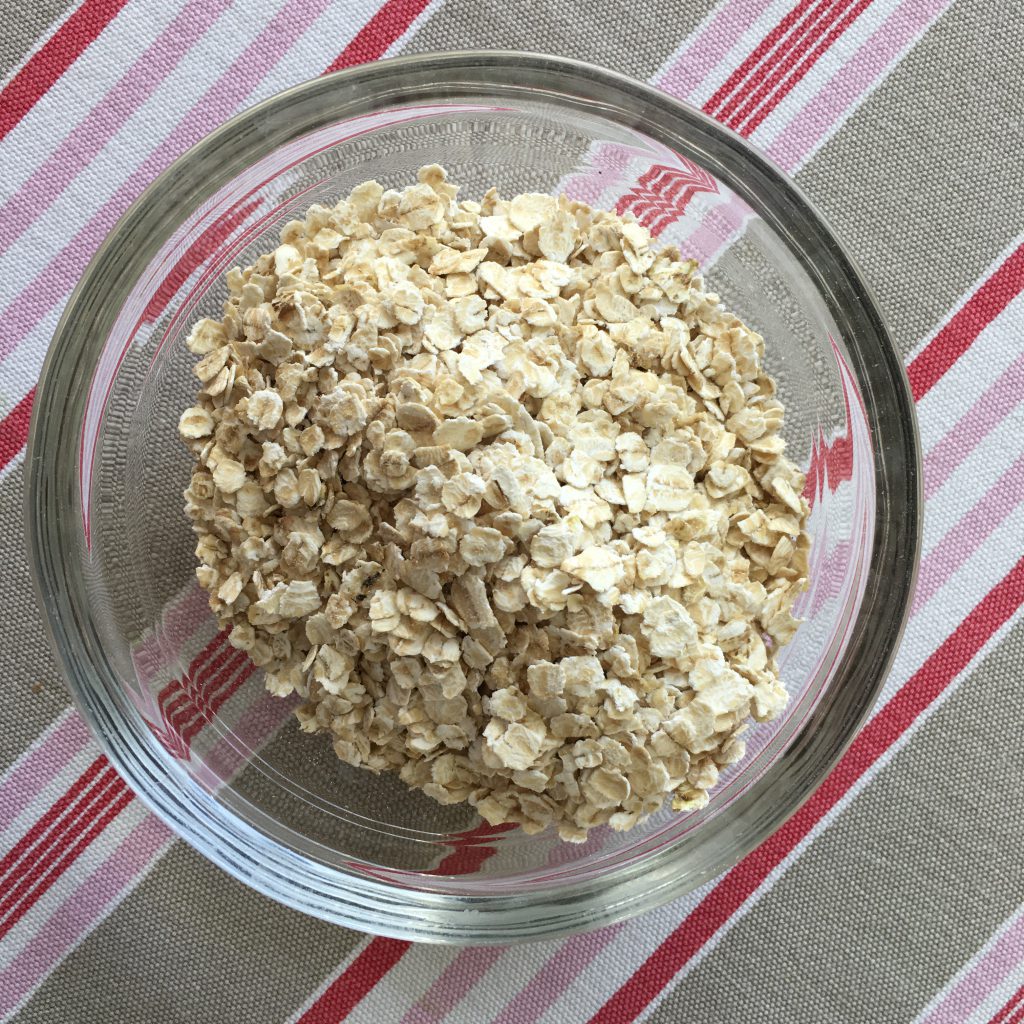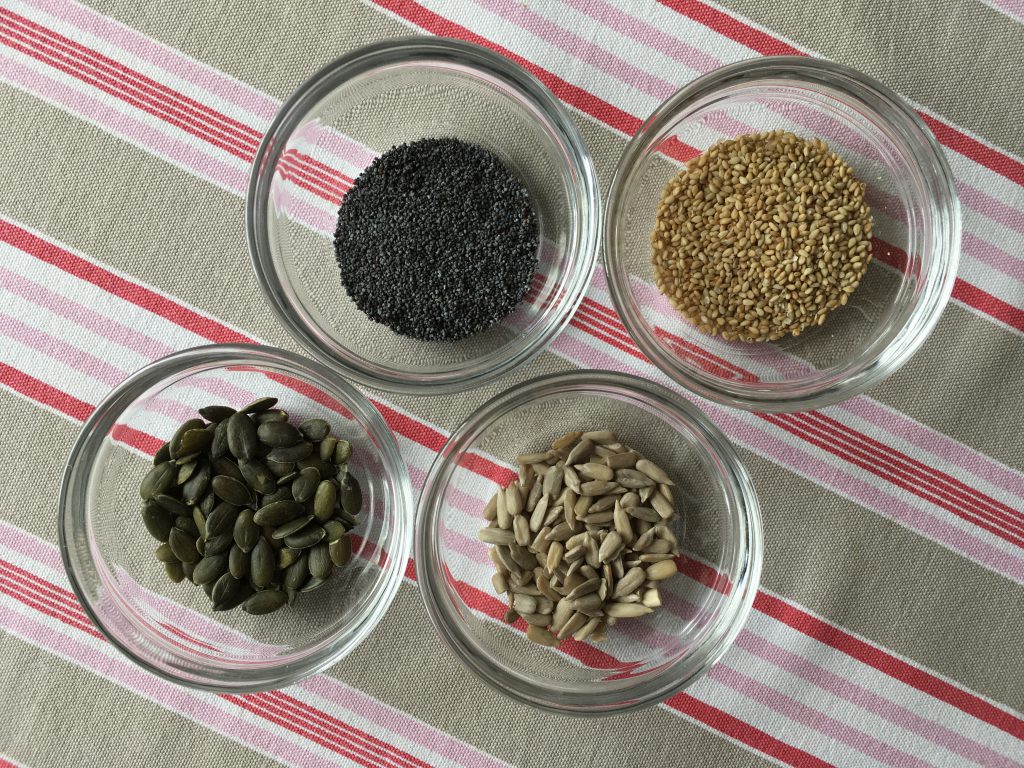 For the Bread:
310 g water
2 teaspoons dried instant yeast
2 teaspoons honey
200 g organic malted grain bread flour
200 g organic white bread flour
60 g oats (see note below)
1 tablespoon pumpkin seeds
1 tablespoon sunflower seeds
1 tablespoon poppyseeds
1 tablespoon toasted sesame seeds
30 g olive oil
1½  teaspoons fine sea salt
How to Make:
Lightly oil a large mixing bowl and a large piece of cling film then set aside.
Prepare a baking tray by lining it with baking paper.
Place the water, yeast and honey in the Thermomix bowl and warm 2 minutes / 37 C/ speed 1.
Add the flours, oats, oil and salt.
Knead 2 minutes/ dough setting.
Add the seeds, then knead a further 2 minutes/ dough setting.
Transfer the dough to the oiled bowl and cover with the cling film.
Leave the dough to prove until it has doubled in size, which takes around 45 minutes to 1 hour depending on the kitchen temperature.
At the end of the rising time, divide the dough into 10 equal portions. Each should weigh around 84 – 86 g.
Form rolls out of each dough portion by flattening it out into circle, then gathering the edges towards the centre. Make a twist, then turn the dough ball around, leaving the twisted end underneath. Finish by smoothing and shaping the dough further by cupping it in your palm on a flat surface whilst rolling it around gently. The idea is to form a ball.
Place the rolls on the baking tray. Cover with cling film and leave to prove a further 30  – 40 minutes.
Towards the end of the second proving time, preheat the oven to 220°C.
Bake the rolls for 20 minutes.
Cool the bread for 5 minutes then transfer to a wire rack to cool further.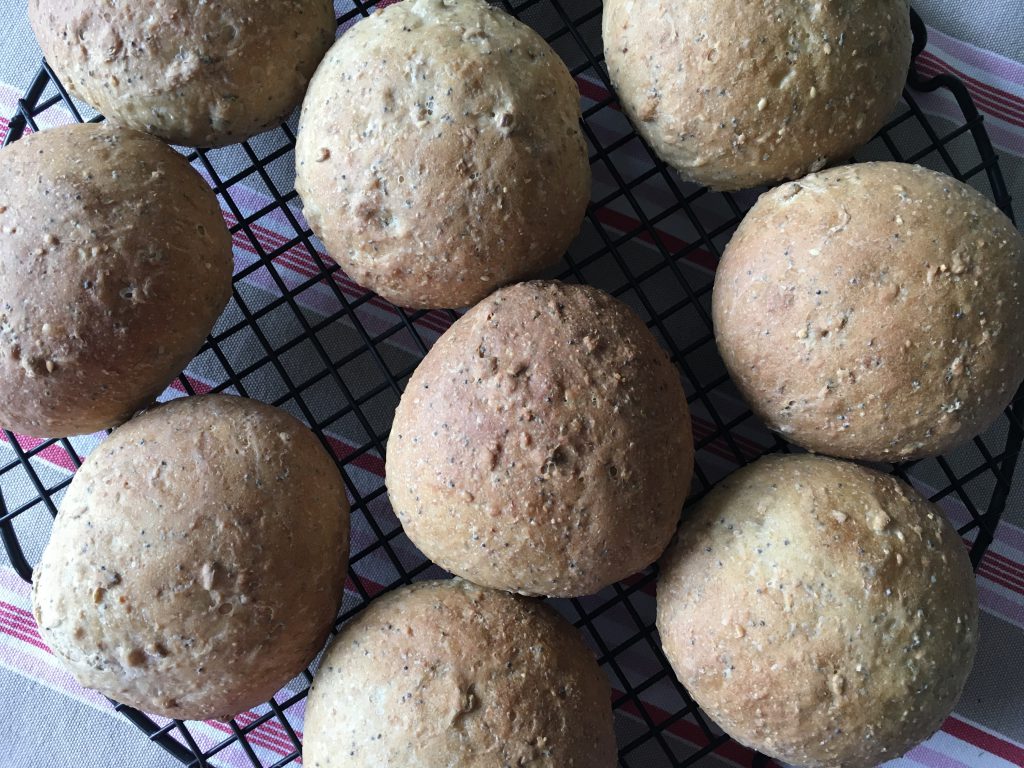 A note about the oats: I had a bag of organic porridge oats so I used this. I am not an oat expert but from what I can tell of the difference between brands and types of oats, these oats are oatflakes i.e. not instant oats which are finer (to which you just add hot water to make a quick porridge). Having now looked at the Flavahan's website I can see there are more types of porridge oats to try.