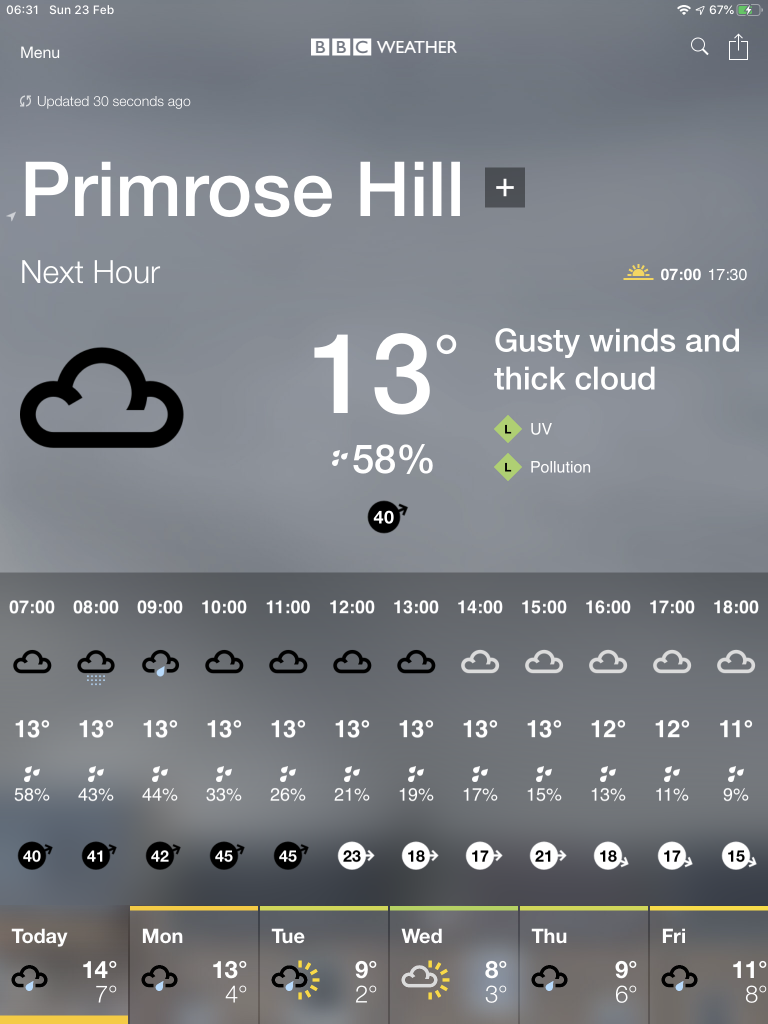 What does it feel like when you are trying to walk in a wind speed that is blowing at 40 – 45 miles per hour? From the inside of the house it sounds frightening and given a choice I would stay in for the entire day.
But it is a Sunday and church, with its message of hope and warmth of fellowship, beckons. There is the regular comfort of a shop in Waitrose afterwards and perhaps even an early lunch at Orrery if we can allay our Netflix anxiety.
For today we aim to finish watching Crash Landing on You 사랑의 불시착, starring one of my favourite actors Hyun Bin whom I have admired from the time of Secret Garden 시크릿 가든. This is handsome boy pretty girl territory and the story starts with the pretty girl being caught up in very strong winds whilst out paragliding which push her over the edge…into North Korea.
Crash Landing is intriguing because it addresses one of our innermost fears: what if we were lost and no one knows where we are? What do you do when everyone has given up searching for you? Indeed, as in this story, some of your family wish you would never reappear.
If I had to pin down a recurring theme of Crash Landing, I would say it is about searching: for the truth behind a brother's death, for a missing boss and daughter, for a hint of love from avaricious siblings, for a person whom you did not realise fate has destined for you to love and be together with in your life.
Like the best K-dramas, the Bible is full of stories that reveal family disloyalty and treachery, in Cain and Abel, Joseph and his brothers, Samson and Delilah. What we sometimes fail to see is the beauty and simplicity in the message of God searching for us. Luke chapter 15  has three parables which throw light on the desperate search and longing for something missing. Watching some of the scenes in Crash Landing, and other good dramas, bring to life an image of this search for anyone who cannot imagine what it looks like to lose something and then to find it again.
On this note I wish you a happy and relaxing Sunday…I know what I will be doing this afternoon.
PS: Monday morning update. This was such an enjoyable drama it heads straight into the Must Watch Again list, along with Mr Sunshine and a few others. The storyline, acting, portrayal of life in North Korea and even the clothes were great to look at.
Even a makeshift picnic when a train is stopped due to power cuts looks kind of fun in K-dramaland