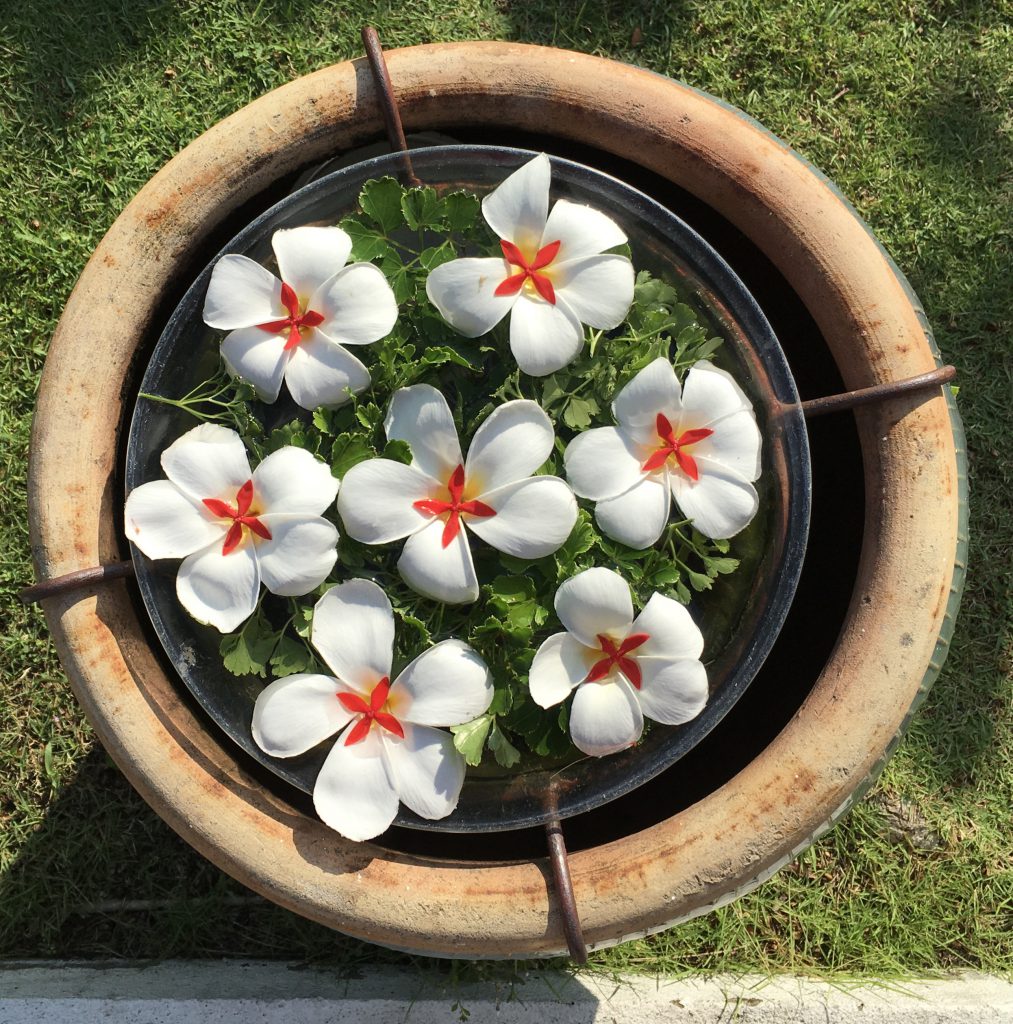 I did not think there could be so much to write about Pangkor Laut. After all I spent a lot of time looking out to sea, having delicious meals and walking around at a gentle pace. Most of the information on reservations, transport, the types of villas and packages can be found on the resort's website.
This is a roundup of some details I did not include in the first four posts because some of it has just occurred to me.
We started off from Kuala Lumpur and to be safe, you should allow four hours to reach Lumut, from where the speedboat to the resort departs. I often fall asleep on motorways, since I am not the one driving, but I found this drive fascinating. I looked at traditionally-built kampong houses, small plots with crops of sweet potato, durian trees, rubber trees, paddy fields, stalls selling pomelos, guava and seasonal mushrooms foraged from the forest.
I had heard of domestic bird's nest farming, whereby disused urban shophouses are converted to nesting places for swiftlets, which build their nests from threads of saliva. It is these bird's nests, considered a delicacy, which have in the past commanded high prices due to their exclusivity when hand-picked from the caves of Borneo. Now I saw tall, narrow and enclosed standalone buildings which house these swiftlets, and I could not help but think of battery farming for chickens.
Most of all, I saw plantation after plantation of palm oil trees from Kuala Lumpur to Lumut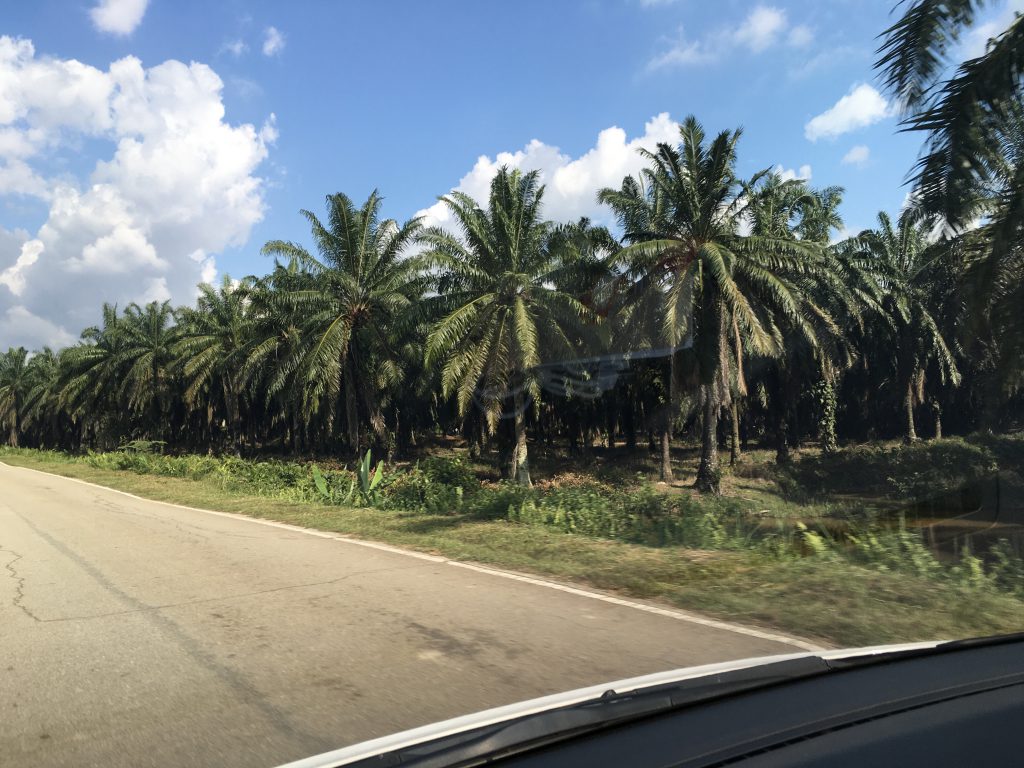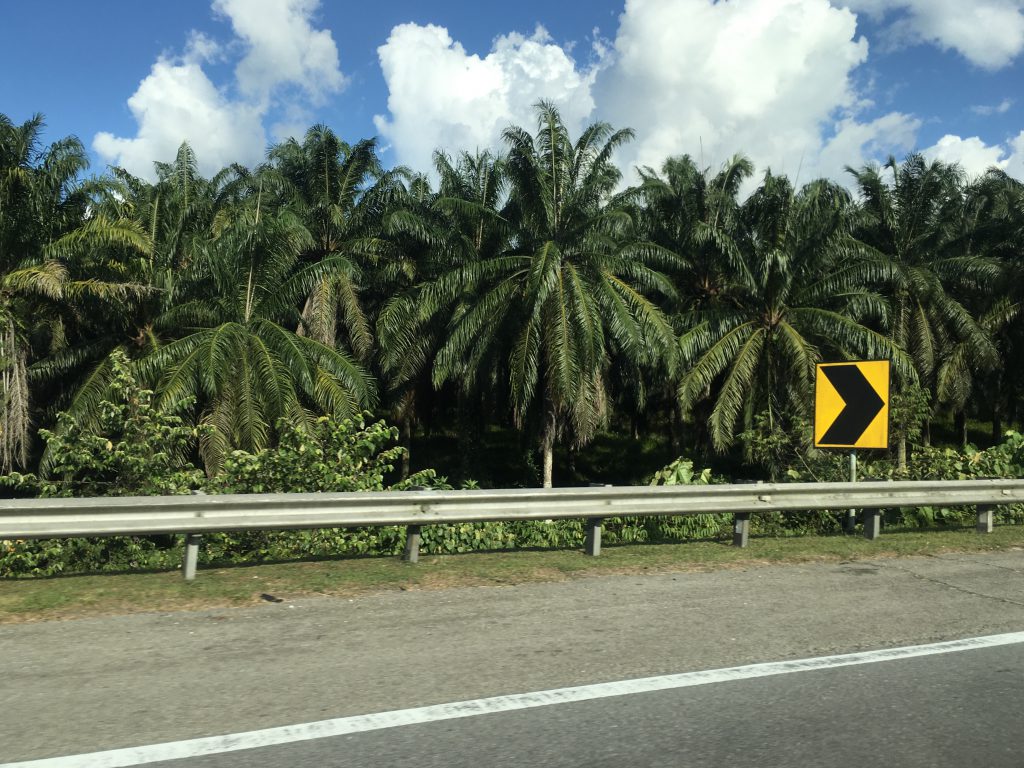 For some background reading before or after the island jungle trek, Ecology Asia has information on the wildlife of Southeast Asia. Two books which I recommend are Pangkor Laut: A Guide to its Natural History, ISBN 983-40442-0-8 and The Encyclopedia of Malaysia: Animals, ISBN 981-3018-41-0. Both books were partly edited and contain photographs taken by my cousin who was a Professor of Zoology, so it was fortunate that I have these books in my library.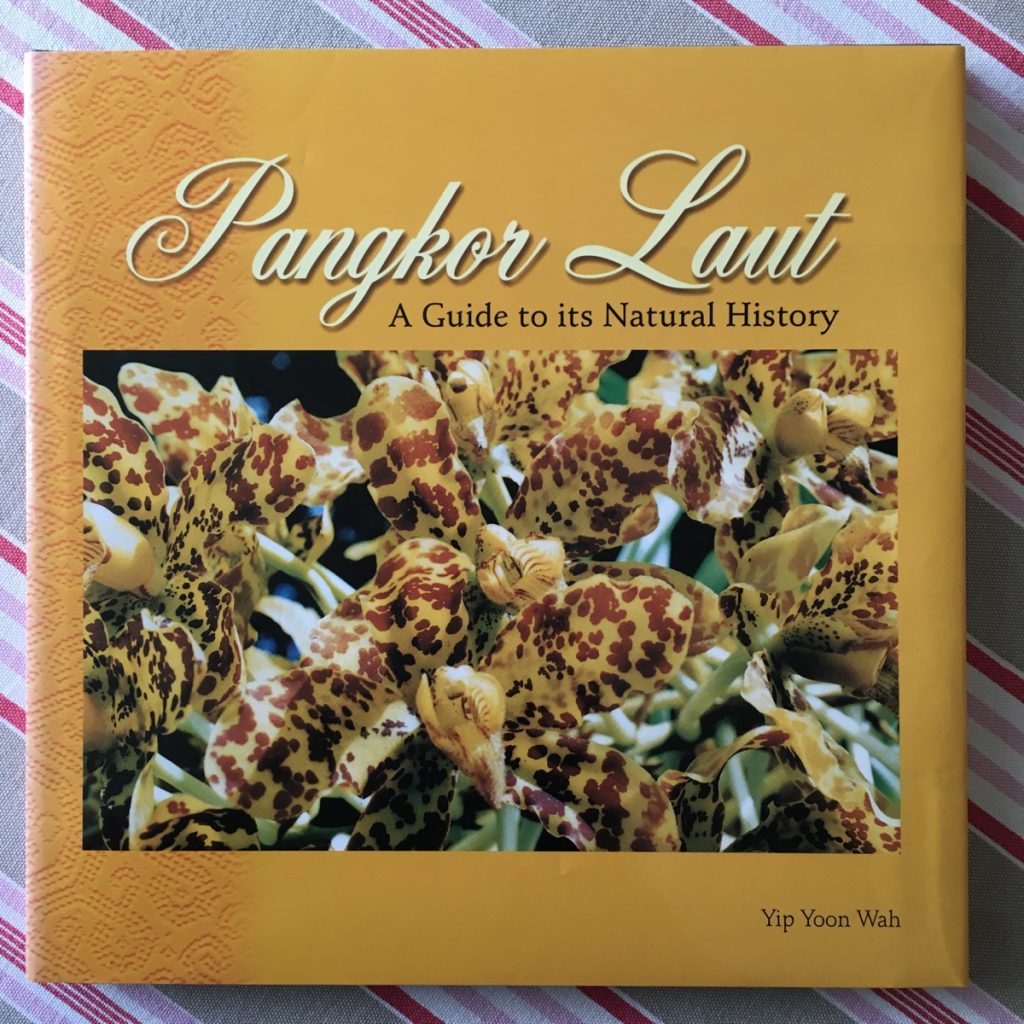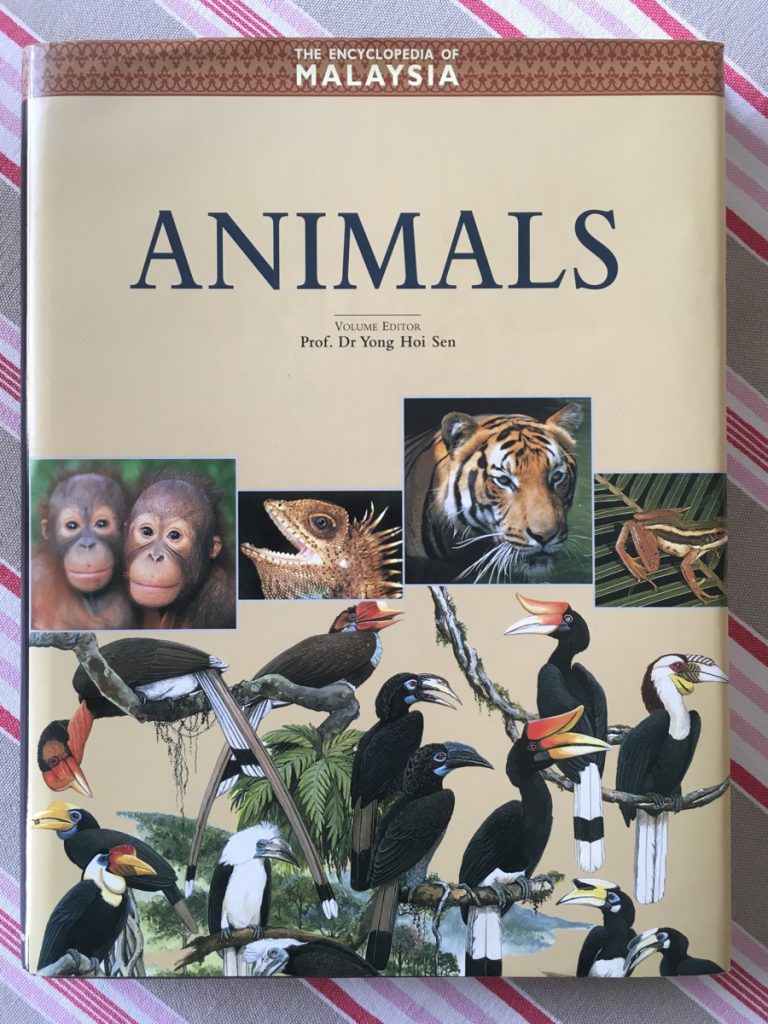 Speaking of wildlife: without realising it, we often carry hornbills in our wallets. The RM5 note features the Rhinoceros Hornbill (Buceros rhinoceros) on its reverse side. There are 54 species of hornbills in the world and Malaysia has 10 of them. The Oriental Pied Hornbill (Anthracoceros albirostris) prevalent on Pangkor Laut is much smaller than the more famous Rhinoceros Hornbill found in Sarawak, which is Malaysia's national bird.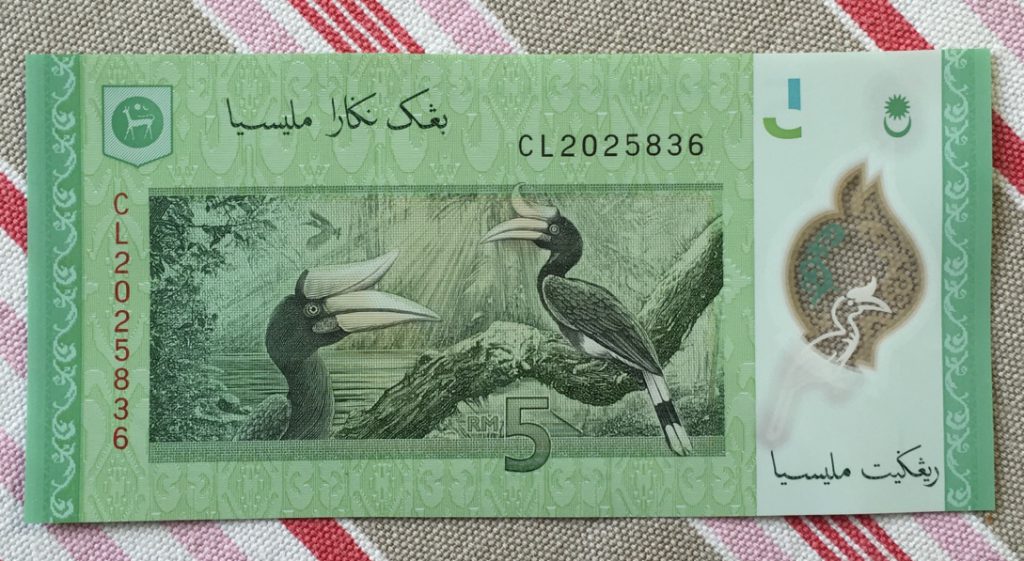 Mr Gochugaru and I both enjoyed tremendously our Bath House Experience and massage at the Spa Village. The massage, using long kneading strokes, was so relaxing we slumbered off naturally and woke up nearly an hour later. That night, Mr Gochugaru slept for 11 hours, which is really unheard of in our 30-year marriage.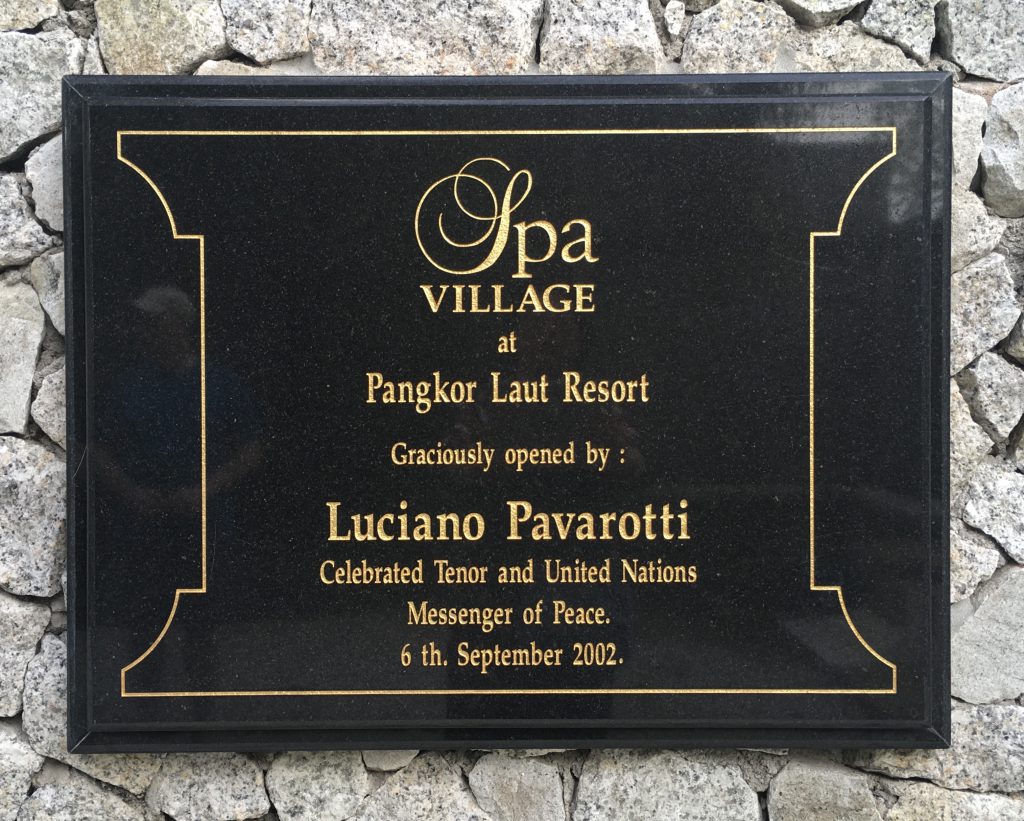 I mentioned having lunch at Chapman's Bar. Once, when he was a very young boy, Junior 3 asked me what would happen to him if both Mr Gochugaru and I died. I looked at him earnestly and said he must not worry, as we had made sure he would be well looked after by lots of lovely people. In response he said he was not worried, merely curious, seeing as the best adventures could be had by boys without mums and dads: Harry Potter, Alex Rider, Mowgli in the Jungle Book, James Bond.
Freddie Spencer Chapman, although orphaned at a very young age, was not a fictional character but a real-life hero who fought in the jungles of Malaya during the Japanese invasion of the country in the 1940s. I have started reading the story of his time in Malaya, which evokes the era that my grandparents lived in. The Chapman's Challenge, now in its fifth year, is an "ode to the unbreakable strength that lays within the human spirit". Held on a date closest to 13 May, when Chapman was rescued from Emerald Bay by submarine, the challenge consists of a 3.8 km road run around the island, 2.4 km run through the jungle and culminates with a 1 km swim in the sea of Emerald Bay before concluding with a sprint to Chapman's Bar.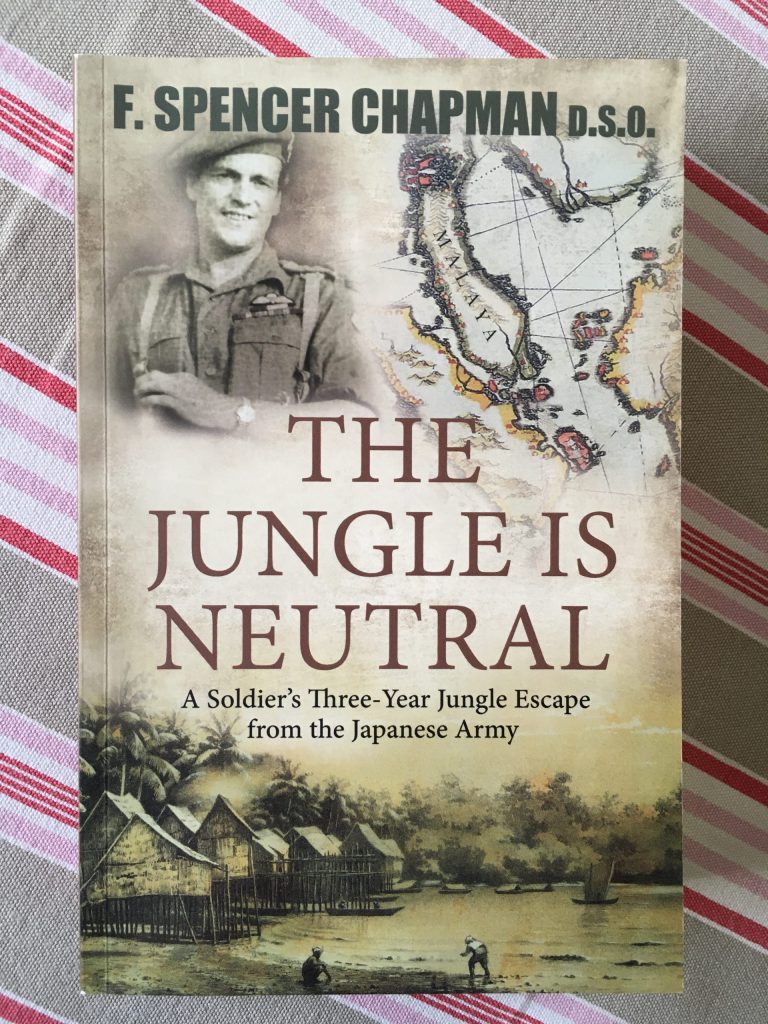 One thing to note is that, if you are intending to come here with a friend or teenage children who do not want to share a bed, then there are only four rooms each in the Garden Villas and Hill Villas which have twin beds. This is a resort that is good for two people up to (I would say) eight people in a group. Any more than eight and it might descend into the kind of lawlessness associated with the long-tailed macaques roaming the island.
Hill Villas are accessed by a lift behind the Hornbill Cafe, leading to a wooden walkway and a path which takes you to your villa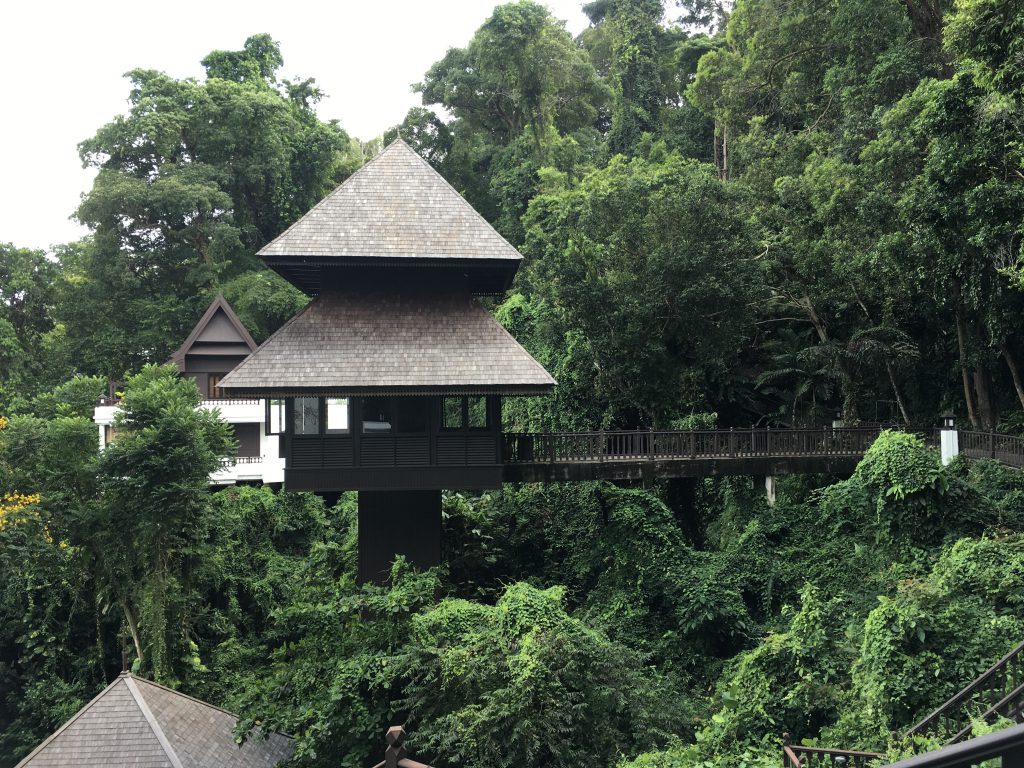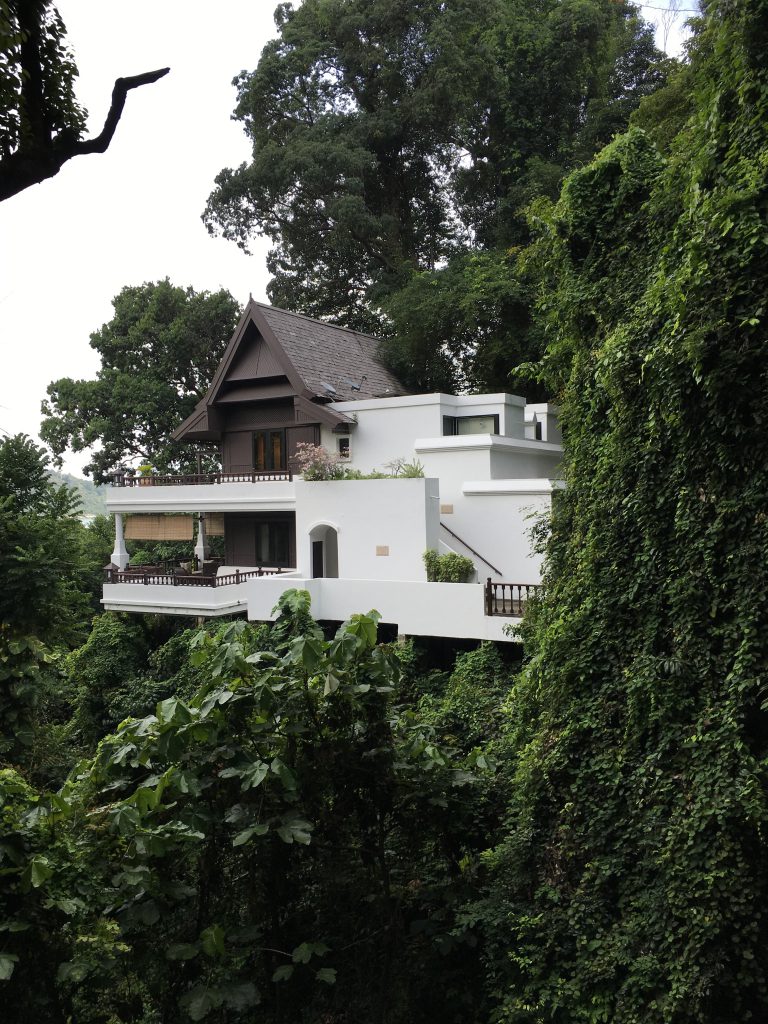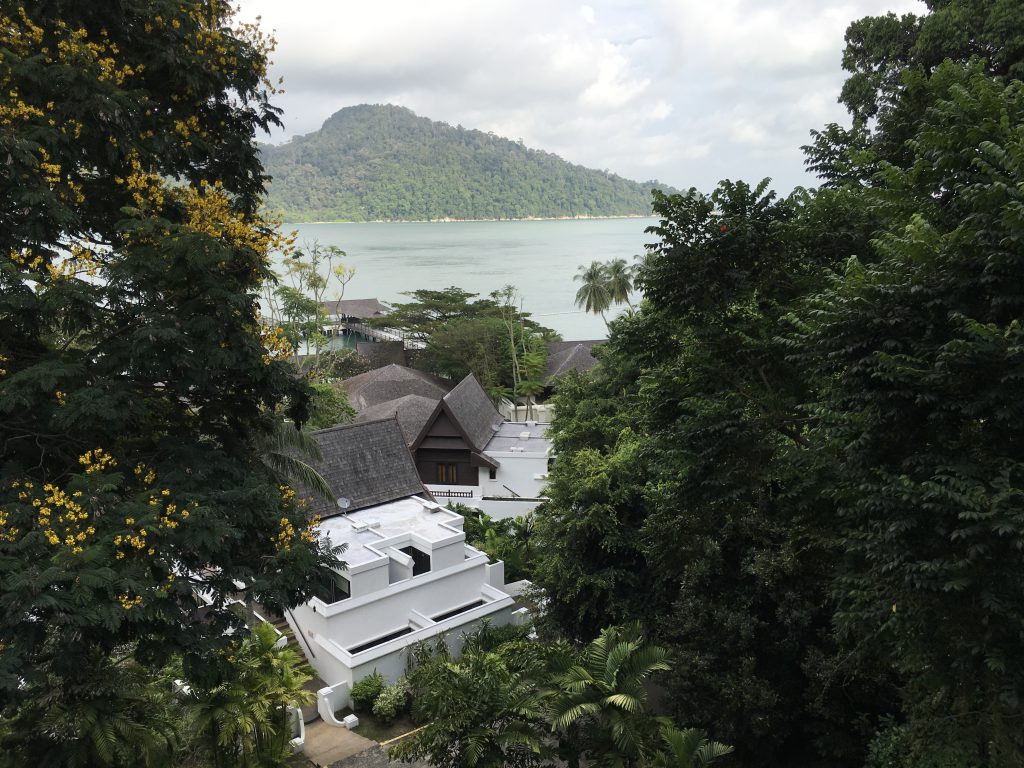 A final look back at the resort on our day of departure. Then we heard some splashing and saw some sea otters frolicking around: you can just about see their small heads in the middle of the second photo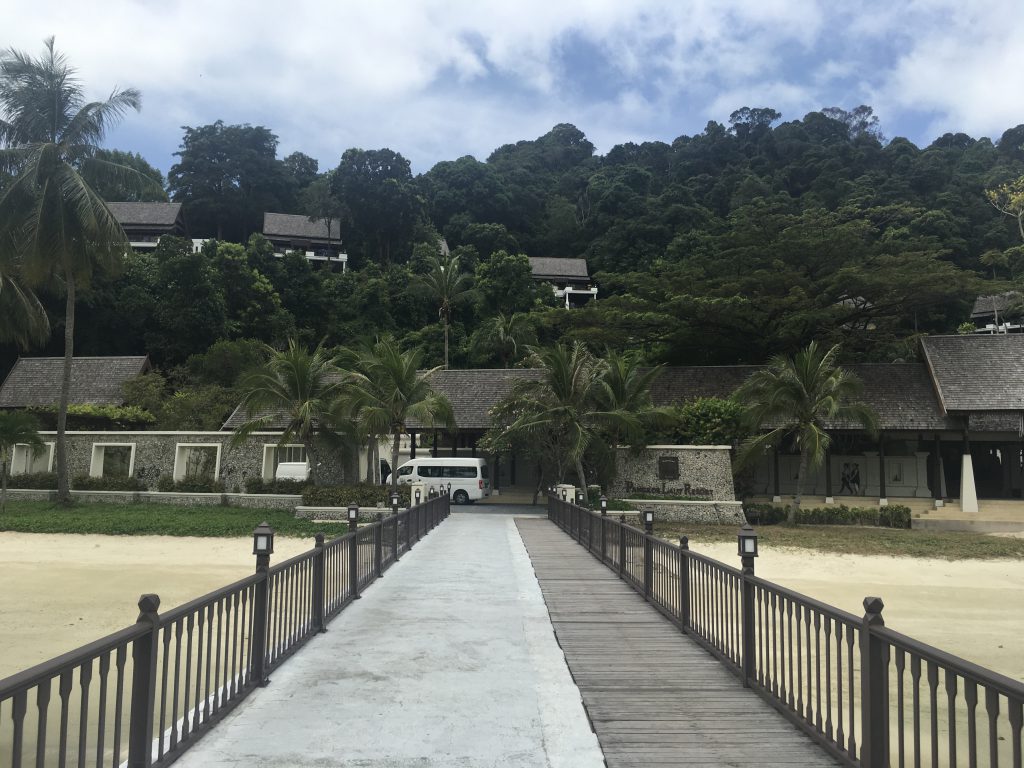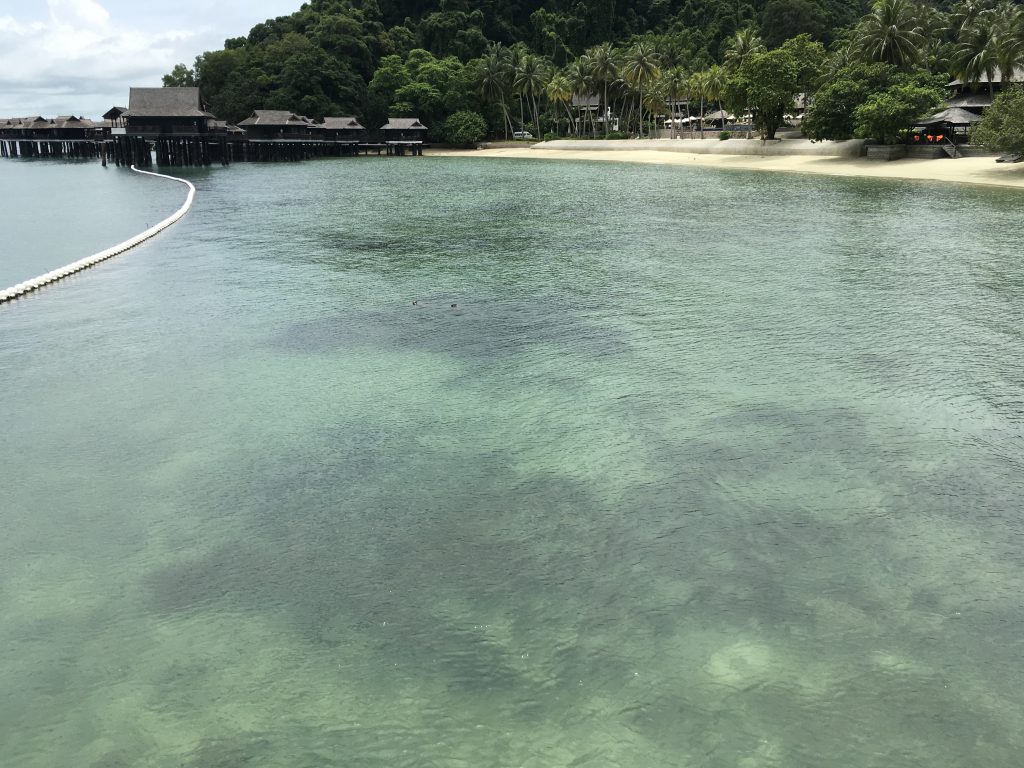 The walk I loved most was along the path from our villa to breakfast where I passed by these ever-changing flower arrangements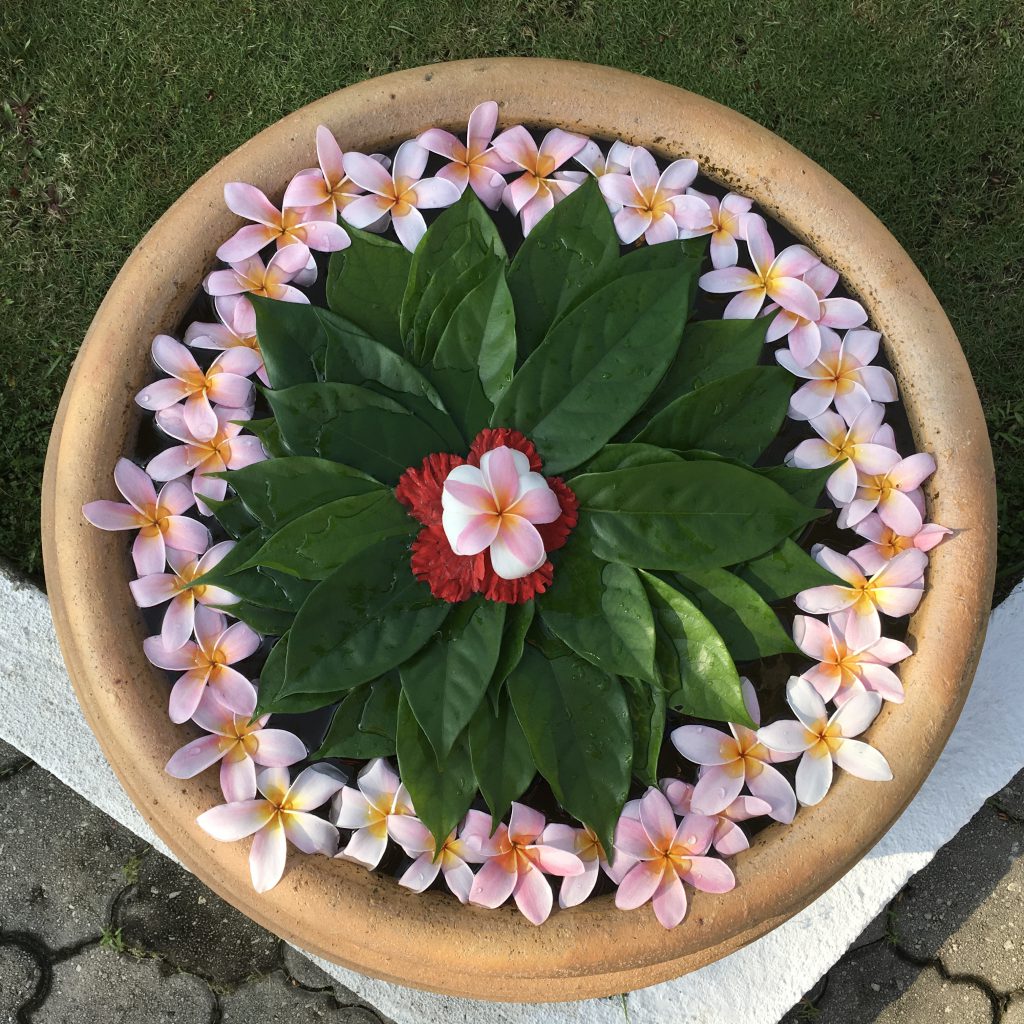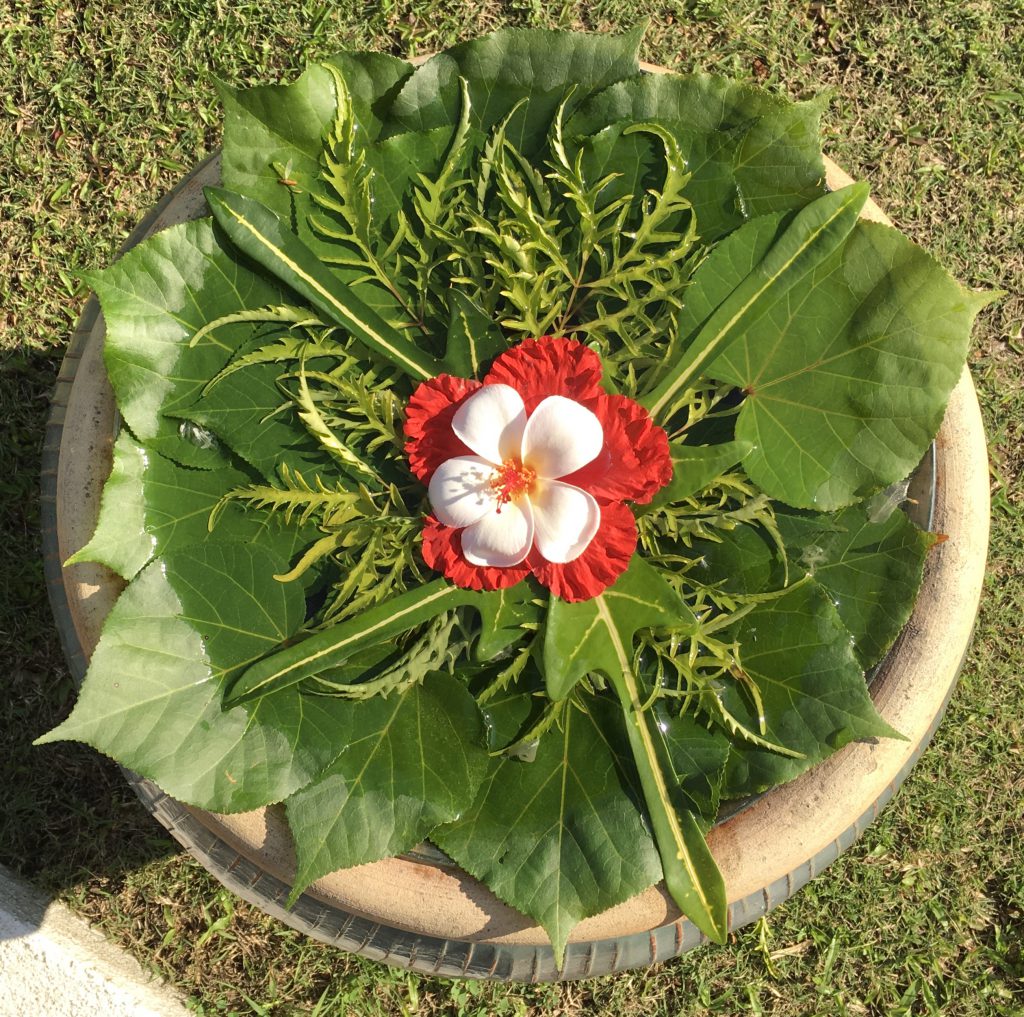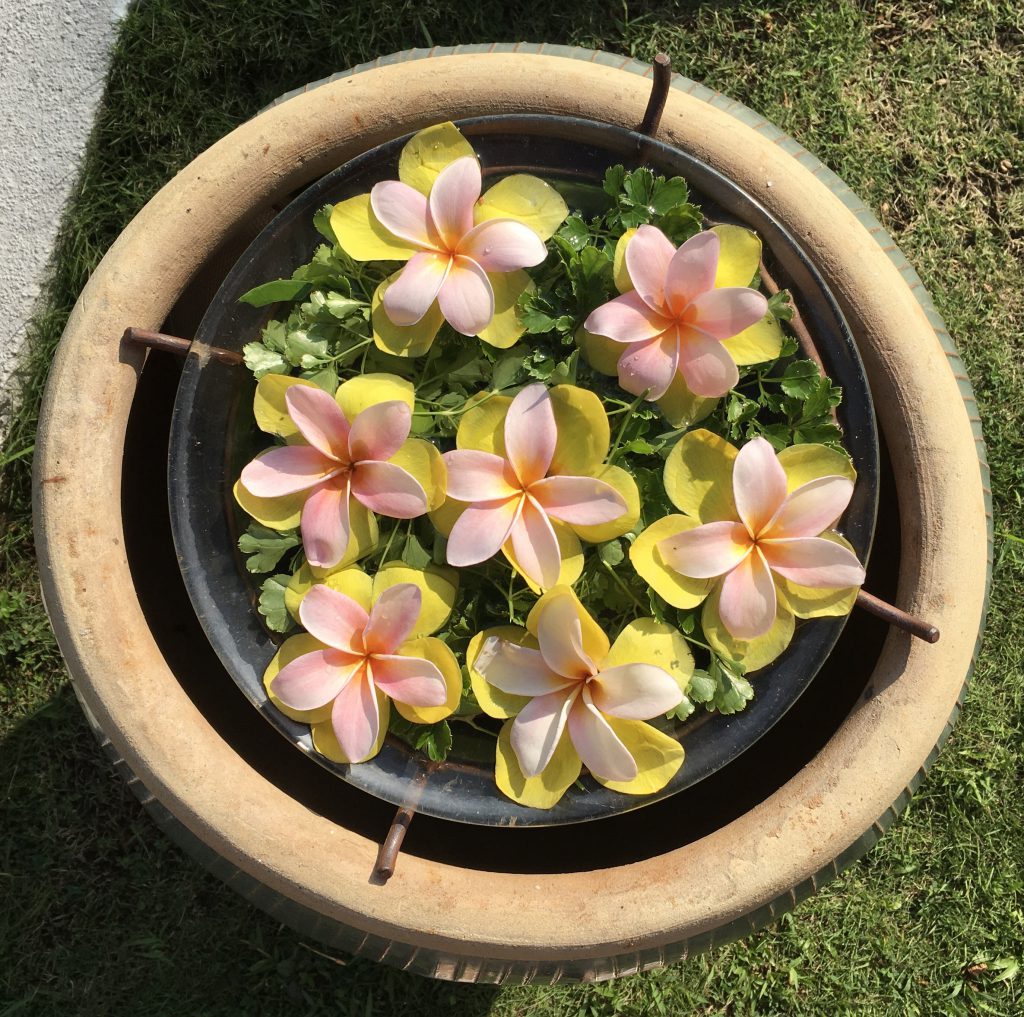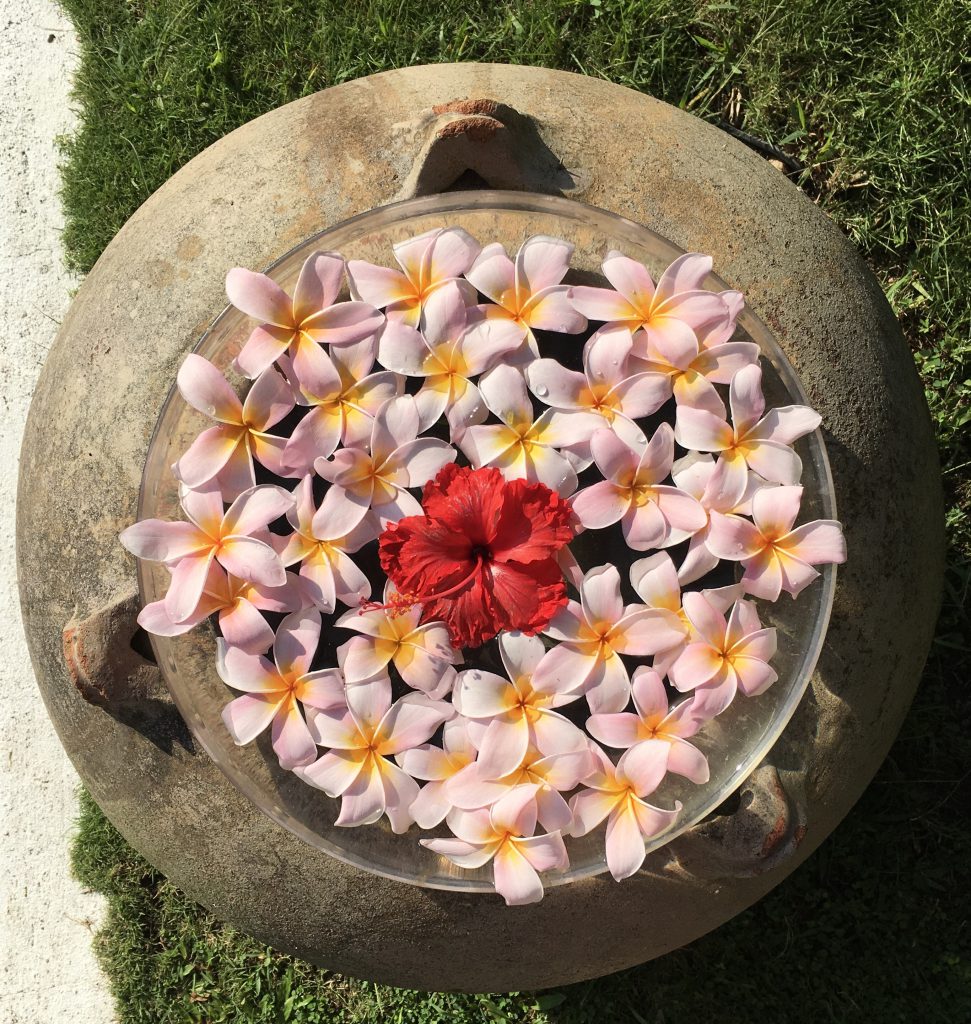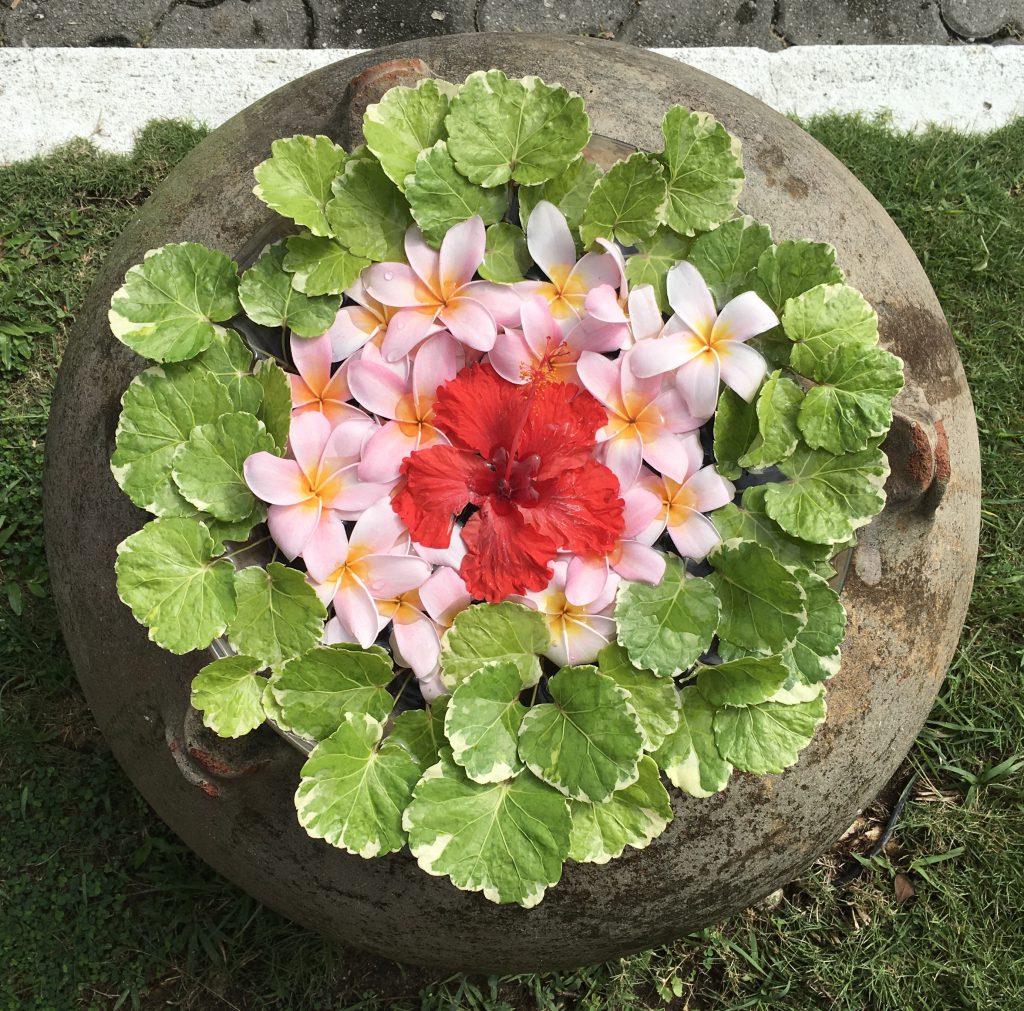 Here is the million dollar question: will we return? Of course!