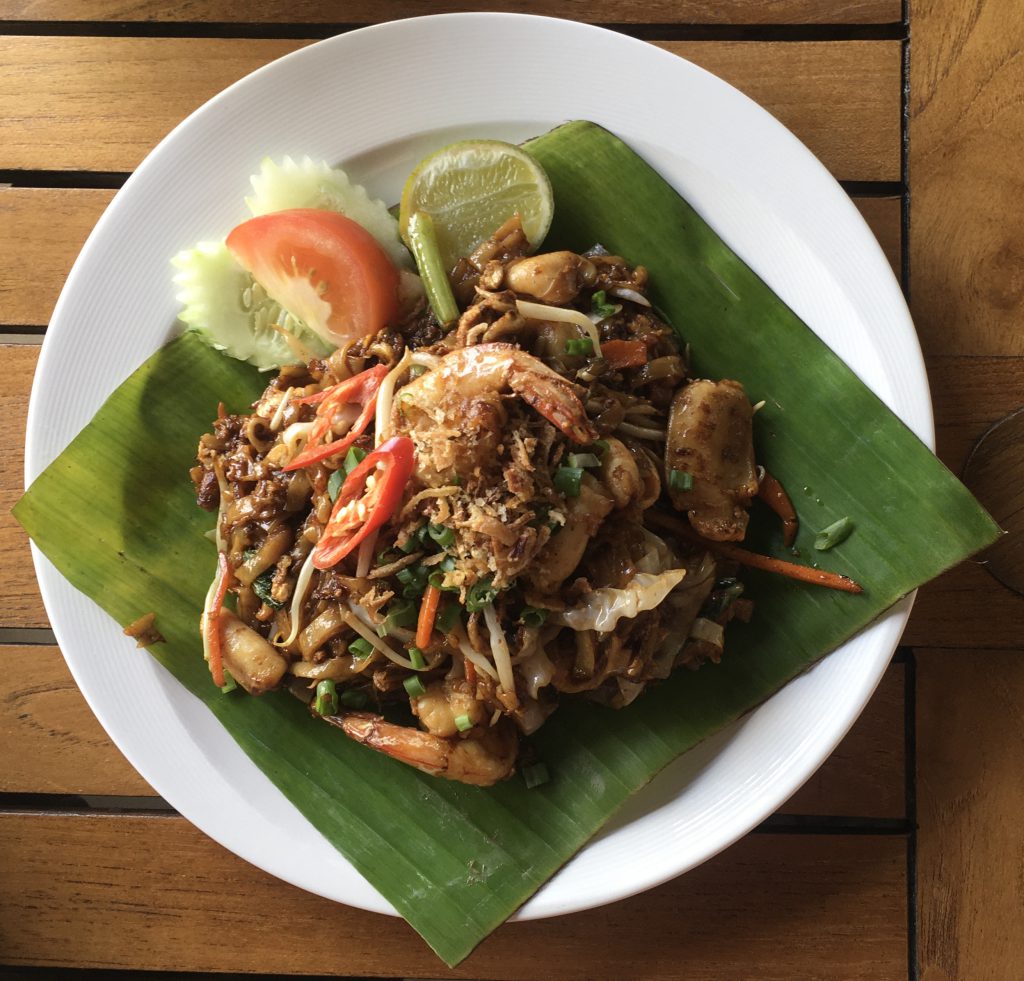 I was about to complete a final post on our stay in Pangkor Laut but looking through my photos, it is better to separate the writing. So this post is on food and the final post is on a general overview including travel to the island. 
The question most Malaysians will ask, whether you have been to a restaurant, a resort or even on a flight, is was the food good? To which you should not simply reply yes or no. You should try to give a considered opinion: eating is important and the enthusiasm to talk about it is just as important.
There are various eating and drinking places dotted around the island. Some are open everyday and some open on certain days or for certain meals.
Breakfast is always at Feast Village. You would have thought that with an international buffet selection it would be tempting to try a different section everyday but Mr Gochugaru and I are creatures of habit and will automatically head to our own comfort food: coffee for him, tea for me and fruit juice only if it is freshly-pressed, followed by nasi lemak, roti canai, croissant, waffle, eggs scrambled, fried or in an omelette, fresh fruit and we are done. We assiduously avoid cold meats, cheese, salad, bread and anything we could have in London in a sandwich.
This was the view from our breakfast table, where we saw groups of hornbills flying around the Hill Villas
Lunch is taken at Chapman's Bar in Emerald Bay or Royal Bay Beach Club. There are many choices on both menus but still, if like our family you always wonder what the other dish would have been like, then you need to be strategic and stay for four days in order to have two lunches at each restaurant. I will write about Freddie Spencer Chapman, after which Chapman's Bar is named, in a later post. 
The menu at Chapman's Bar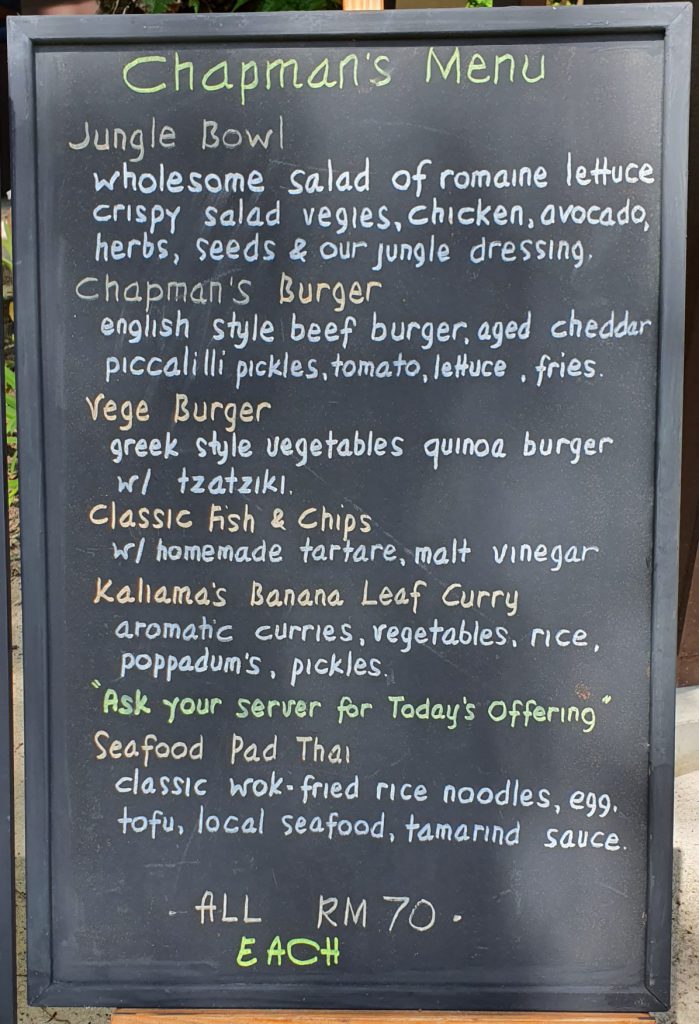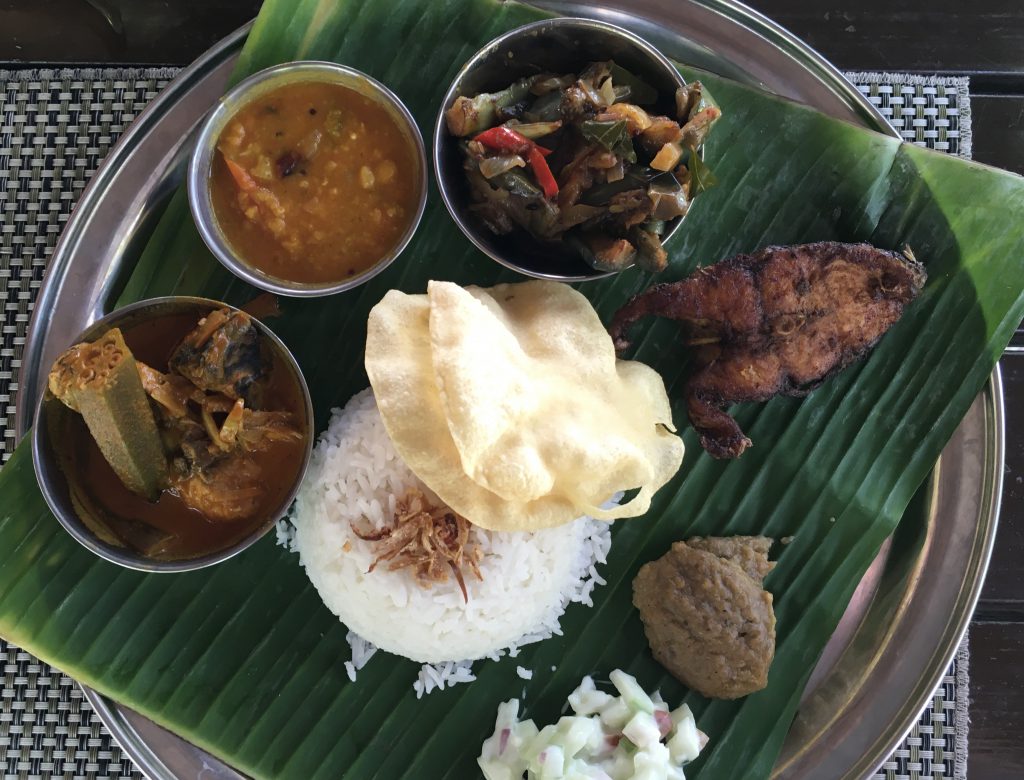 One of our lunches at Royal Bay Beach Club: local sea bass, fried squid and seafood ho fun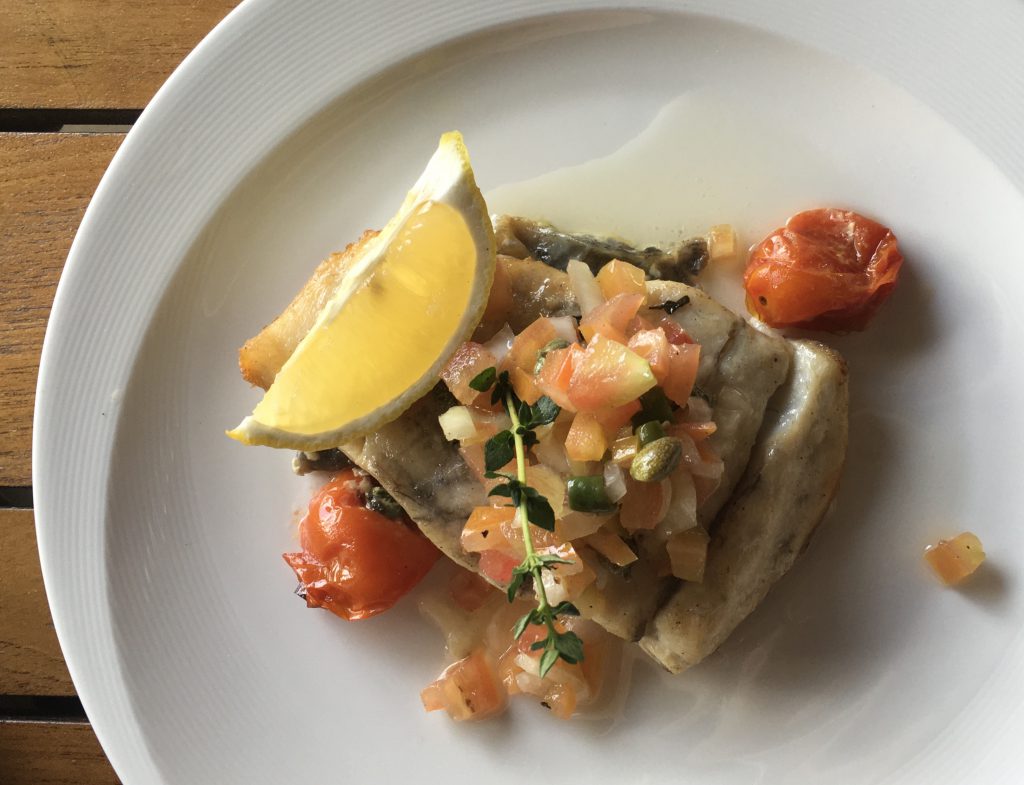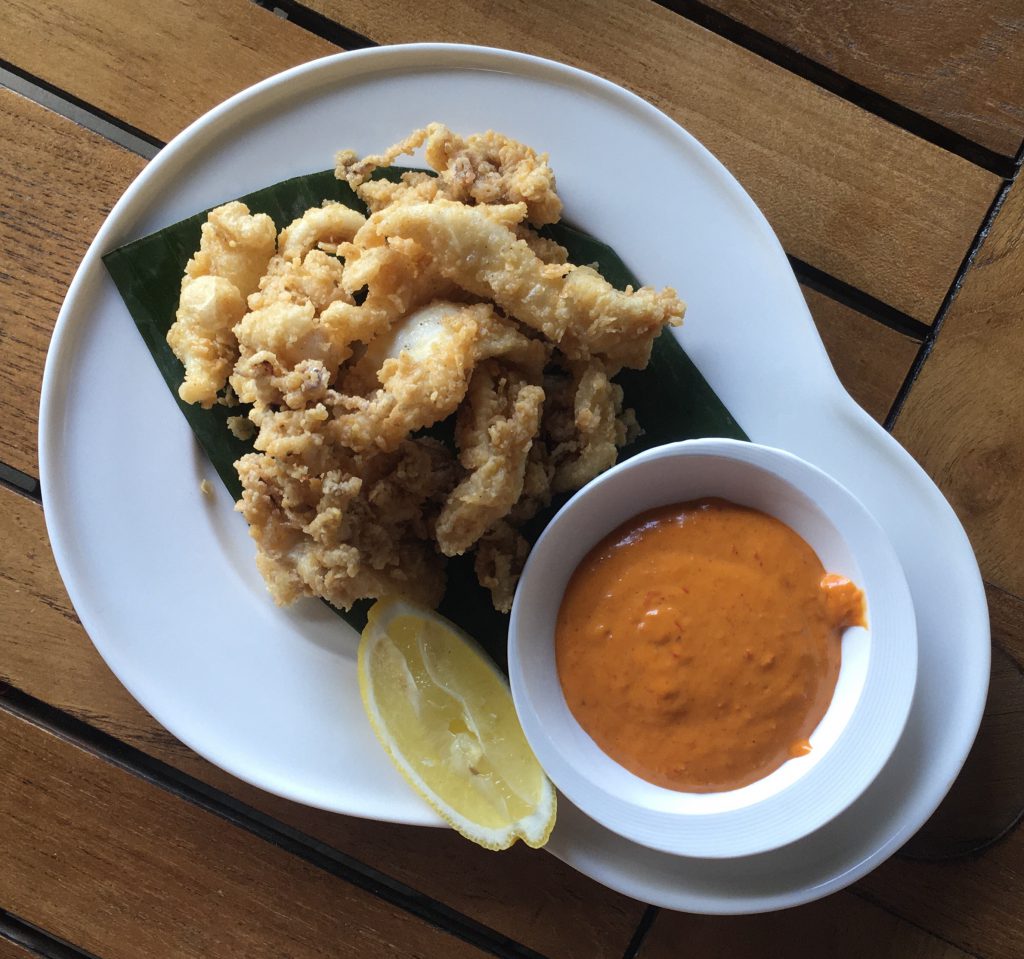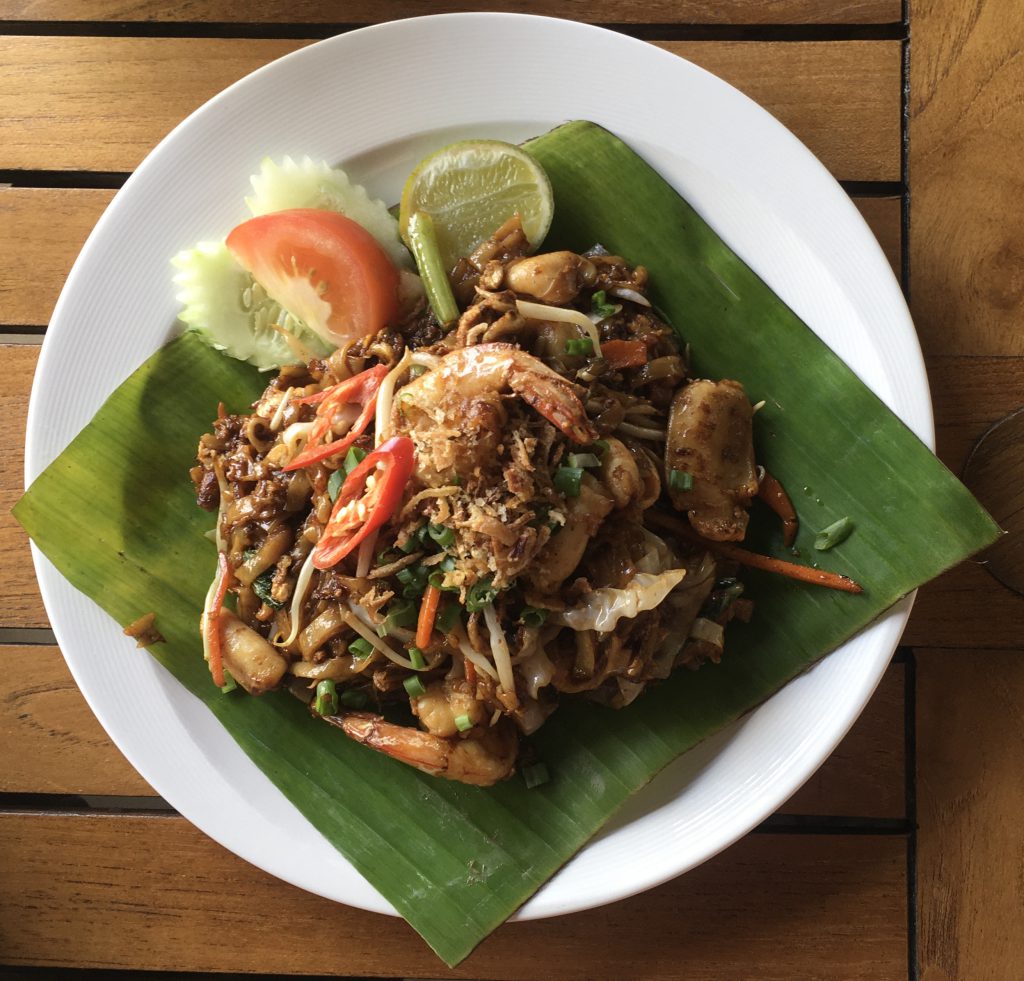 Generally speaking I am not a coffee person, mainly because it is easier for me to identify strengths, types and flavours of tea. I know then what tea to drink at certain times of the day and with different foods. Coffee, however, looks very much all the same to me, and masking it with milk and foam doesn't always make it better.
I had a great Arabica Susu at the Hornbill Cafe where the lovely girl minding shop tried her best to explain to me the difference between arabica and robusta beans. Never mind, I said, just give me the one that is not so bitter. I so enjoyed the coffee, made with condensed milk, that I returned for more on other days.
These enamel mugs remind me of when I went to the corner kopi tiam to buy coffee for my grandmother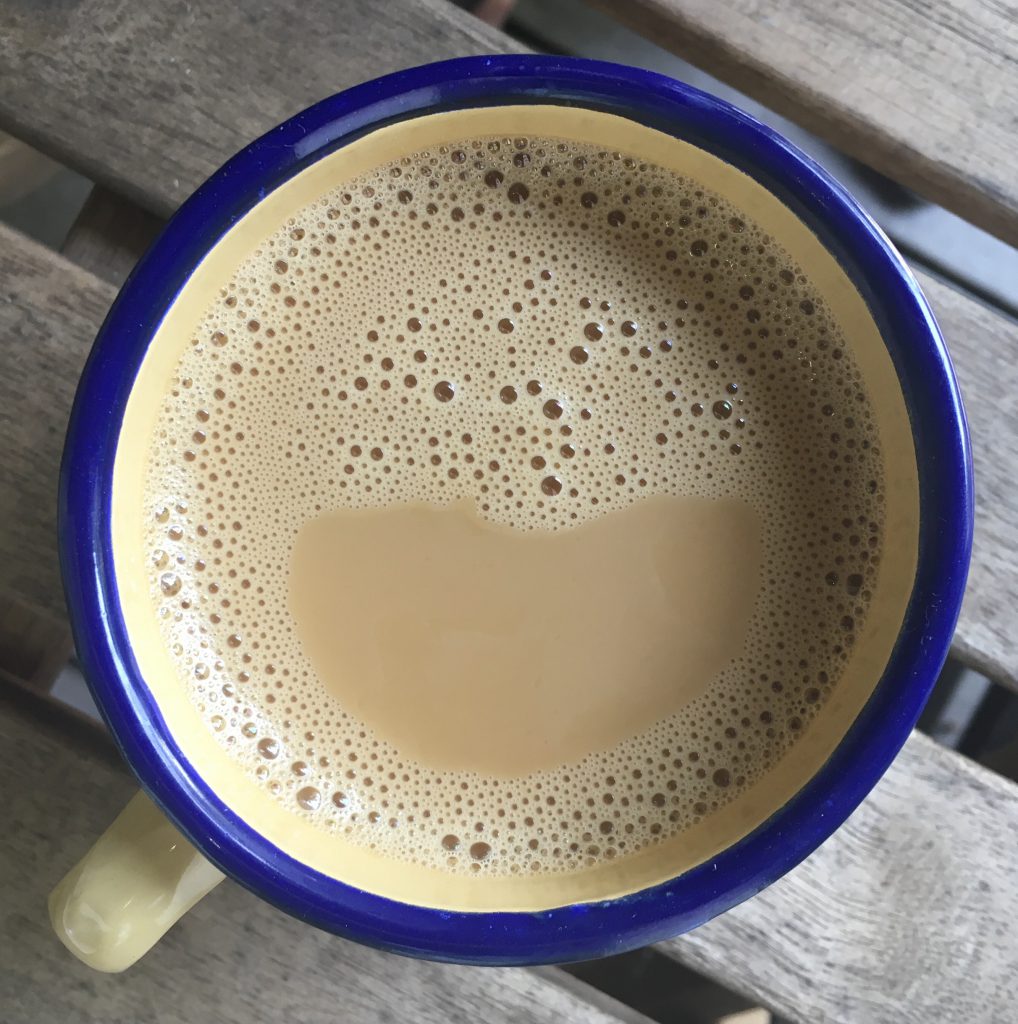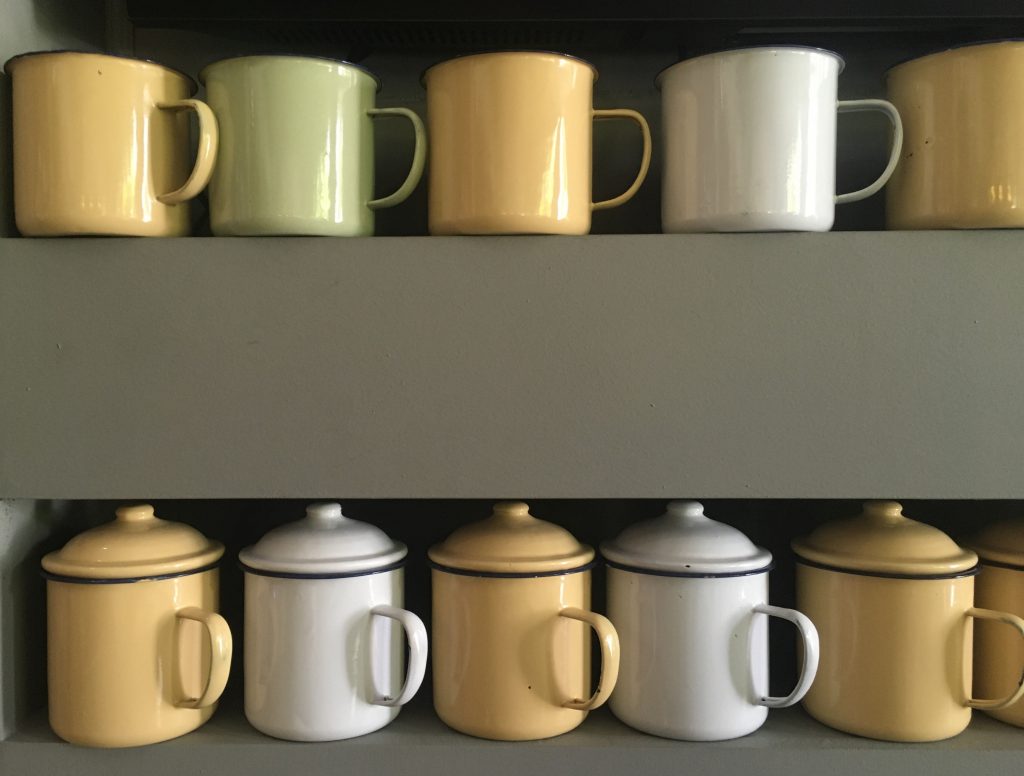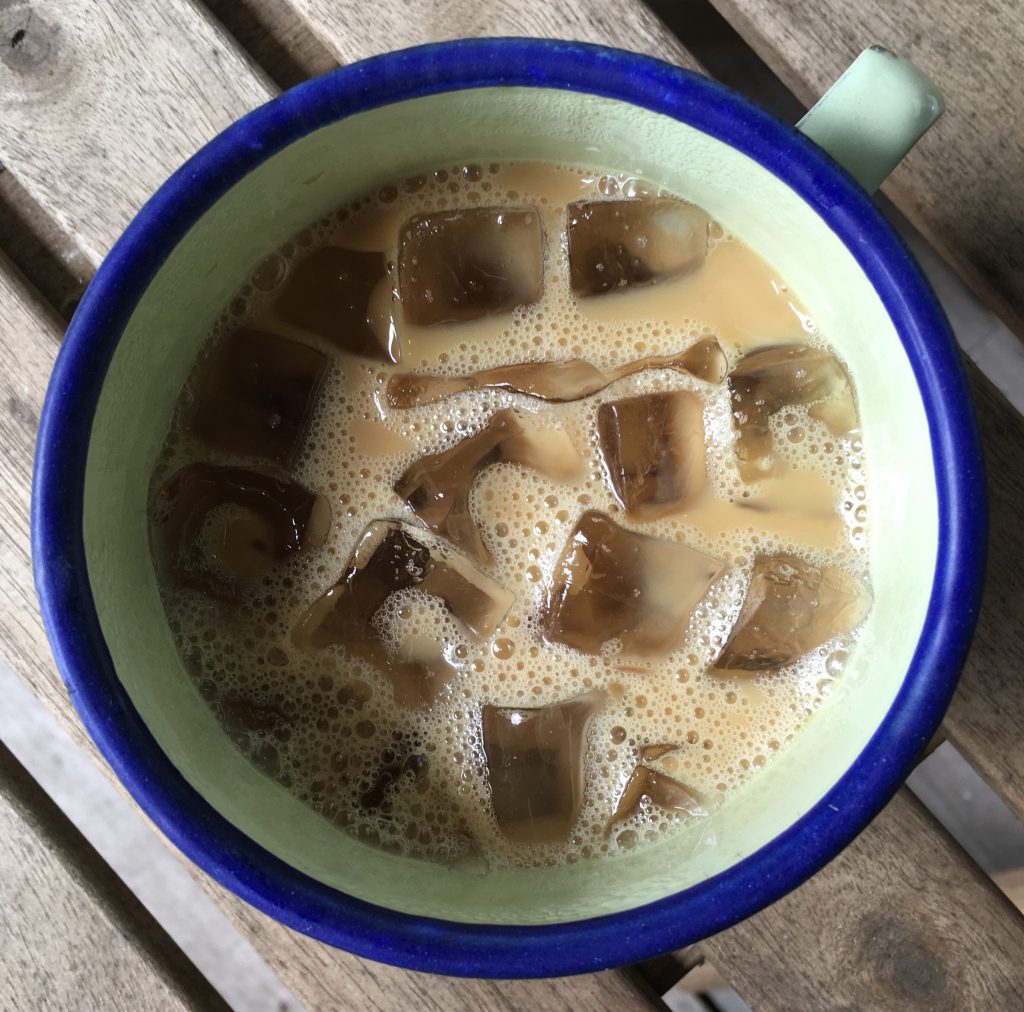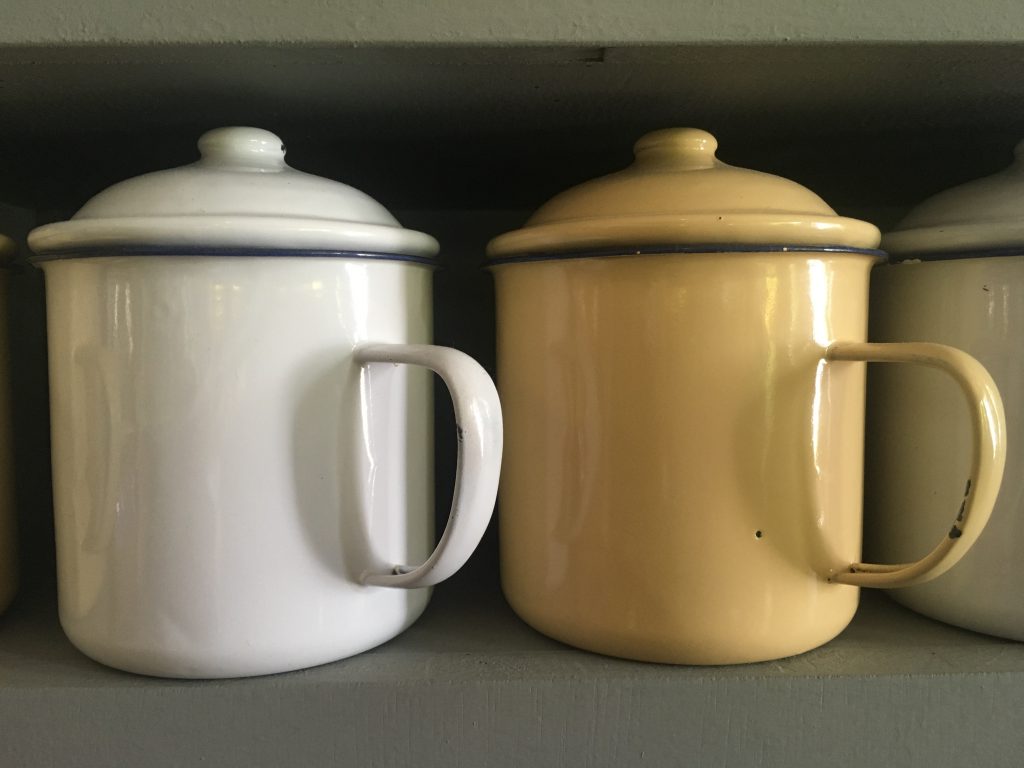 Daughter-In-Law lamented that there was no teh tarek on the entire island. Apparently lots of people ask for this so we are not sure why it is not offered. Otherwise you can get most drinks here.
Meals become interesting at dinnertime because several restaurants are open. Where you go very much depends on whether you prefer buffet, fine dining or communal dining.
Of the dinners we had, our group of eight agreed that our favourite was the one at Uncle Lim's Kitchen. The octogenarian Uncle Lim has been resident chef here from the beginning and is greeted by many of the guests who must be regulars, judging by the way they call to him from afar…as you would to a fellow villager.
The restaurant is most suitable for groups as they have large round tables that can accommodate up to eight people and more importantly, the large dishes that are to be shared. All your Chinese restaurant standards are here and in addition, there are also local Nyonya and Hock Chew favourites. 
Uncle Lim's Kitchen is perched on a rocky outcrop in between the Spa and Sea Villas. We spotted the Seashore Screwpine (Pandanus odoratissimus) outside the restaurant, which has leaves that resemble pandan and fruits that resemble pineapples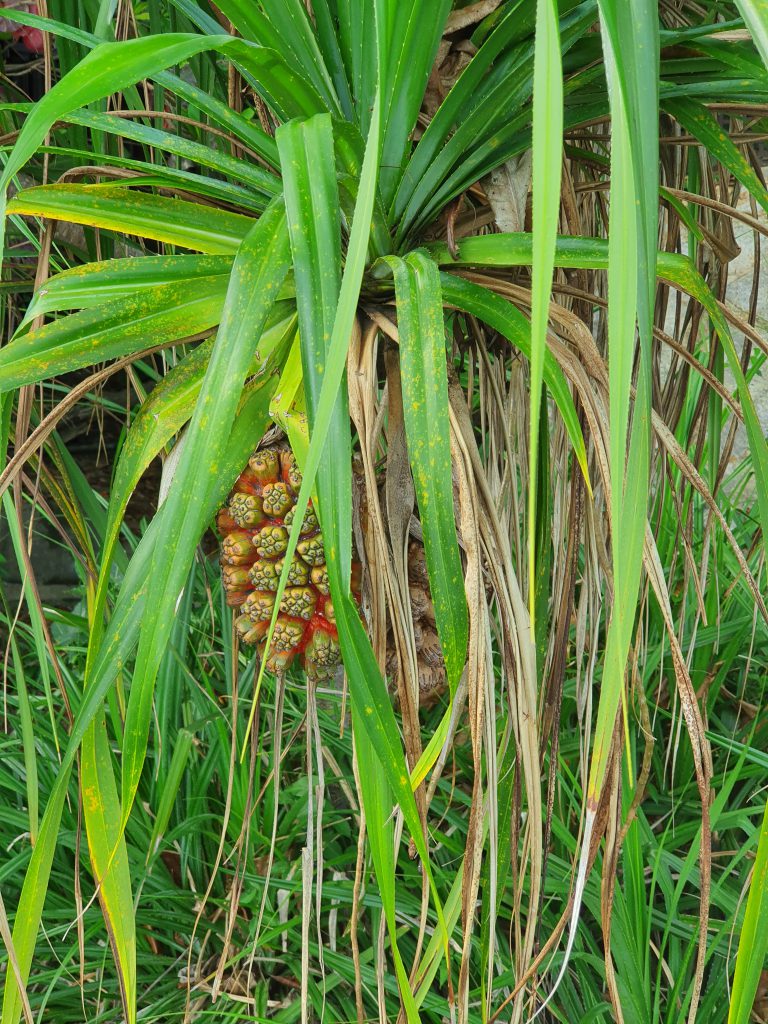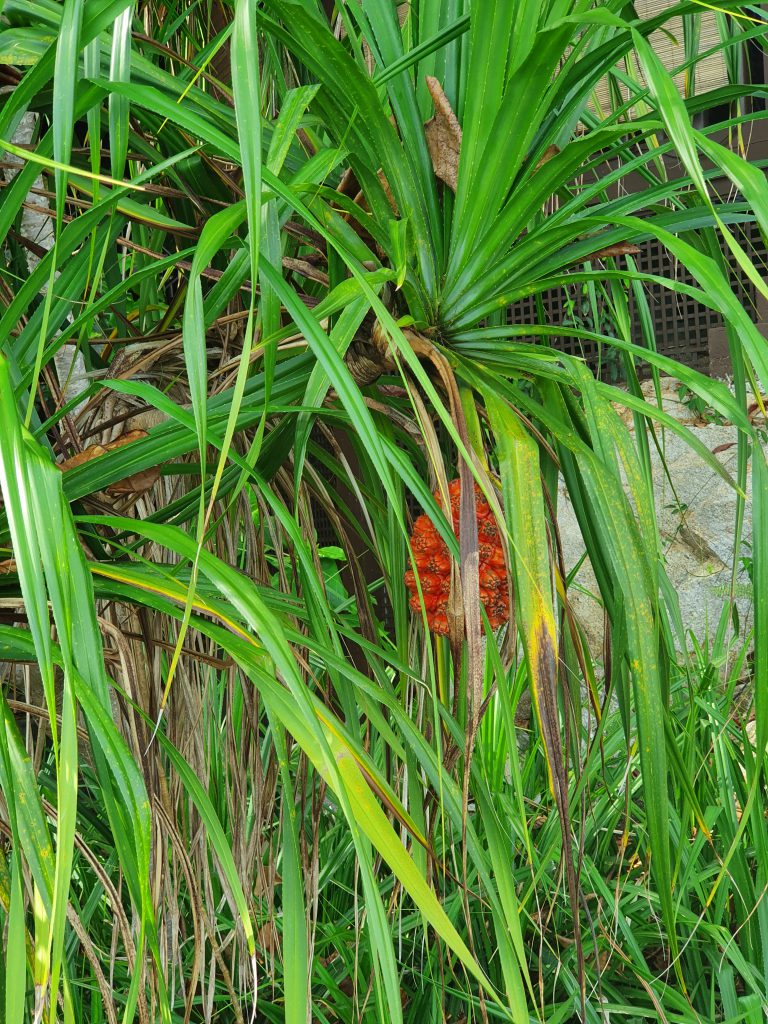 On Saturdays the resort introduces the pasar malam concept for dinner whereby different stalls are set up around a communal area. The idea is to go from stall to stall trying out different local dishes. I made a note that the next stay should incorporate a Saturday.
To introduce the local dishes, their names are cleverly written on leaves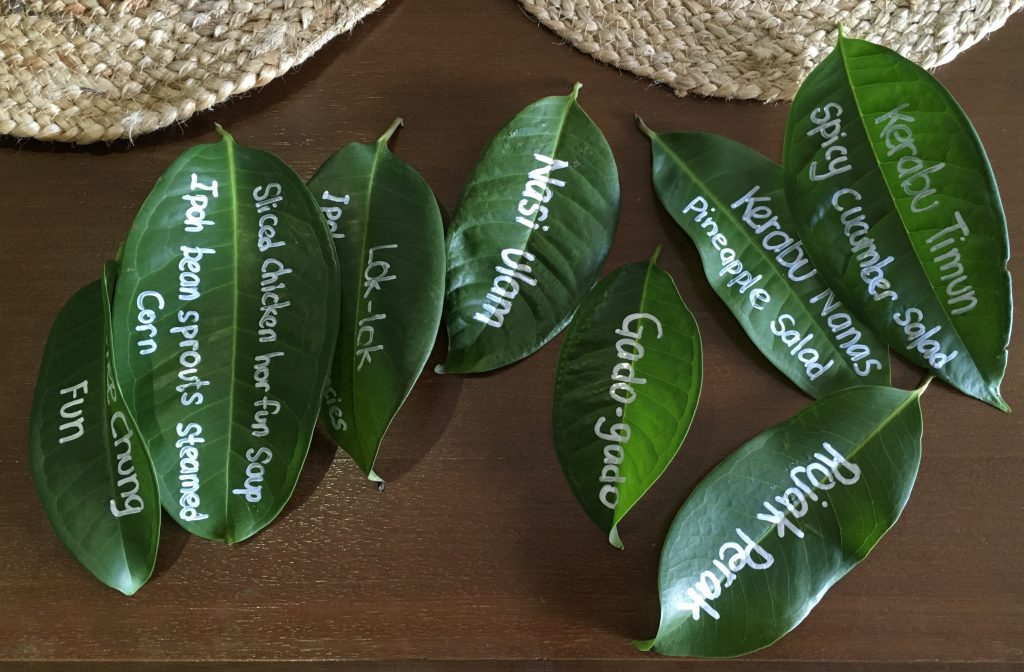 Here is the eternal dilemma…so much food, so little time. We are now back in London where it is 25 degrees celsius colder than Malaysia. I am thinking of purchasing two large enamel mugs to make some hot kopi susu or teh tarek.