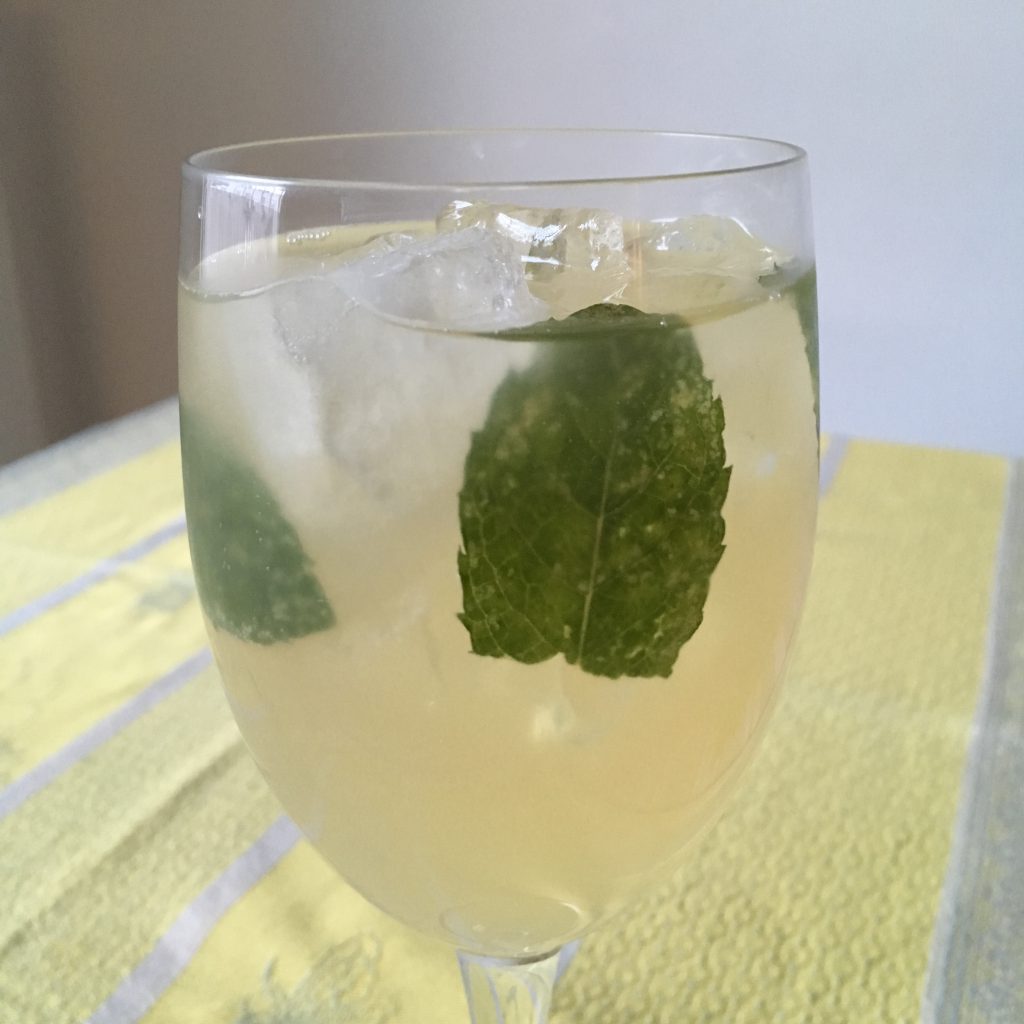 I have had a funny week with drinks.
Normally I do not imbibe alcohol when on duty. On duty means when I am hosting guests, when I need to drive, attend meetings or need a clear head to manage the household. This means that I do not drink most of the time. Even at the wedding dinner last Saturday I only had water and a mocktail.
A mocktail, of course, is a cocktail without any alcohol. I have had a week trying different ones although this was not planned. It just kind of happened.
At the wedding dinner we had:
Fizz and Frolicks which was made up of rhubarb syrup, pink grapefruit juice, lemon juice and topped with ginger ale and soda
AND
Cloudy Apple Breezer which was made up of fresh-pressed cloudy apple juice, elderflower syrup and topped with ginger ale and fresh mint.
Looking in my fridge I have pressed apple juice, elderflower presse and ginger ale. There is mint from the herb trough. So here is my own version of a Cloudy Apple Breezer: Mix 150 ml each of apple juice, elderflower presse and ginger ale over a glass filled with ice. Top with a few crushed mint leaves and serve.
Mr Gochugaru said it tasted lovely. HK Sister said it would taste lovelier with a shot of gin added to it.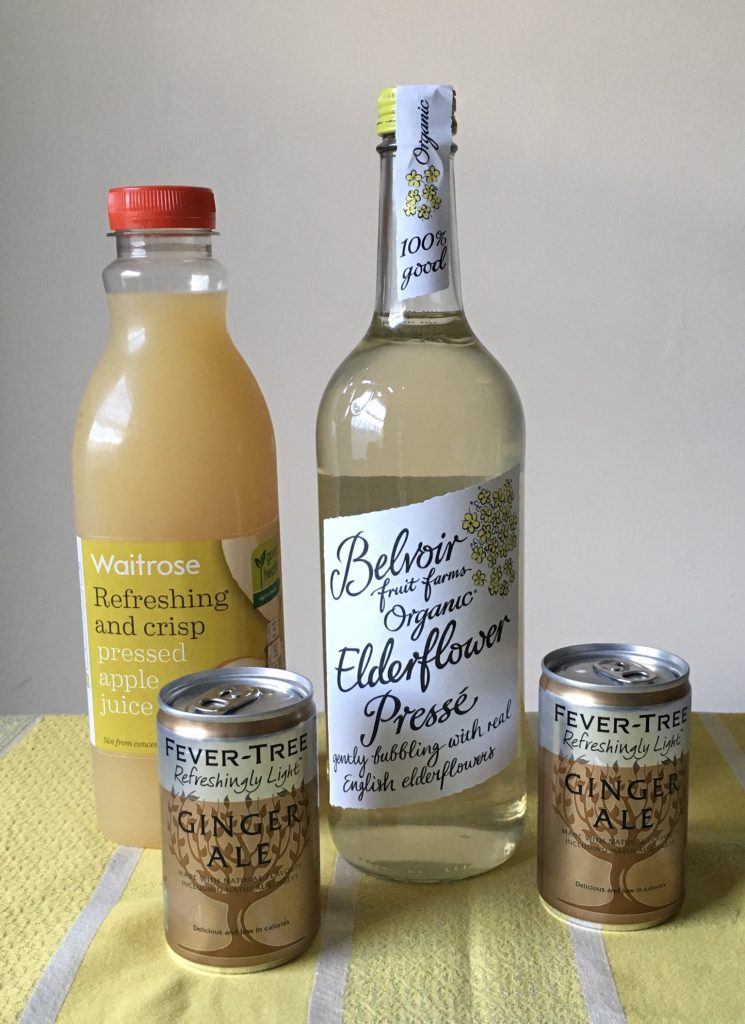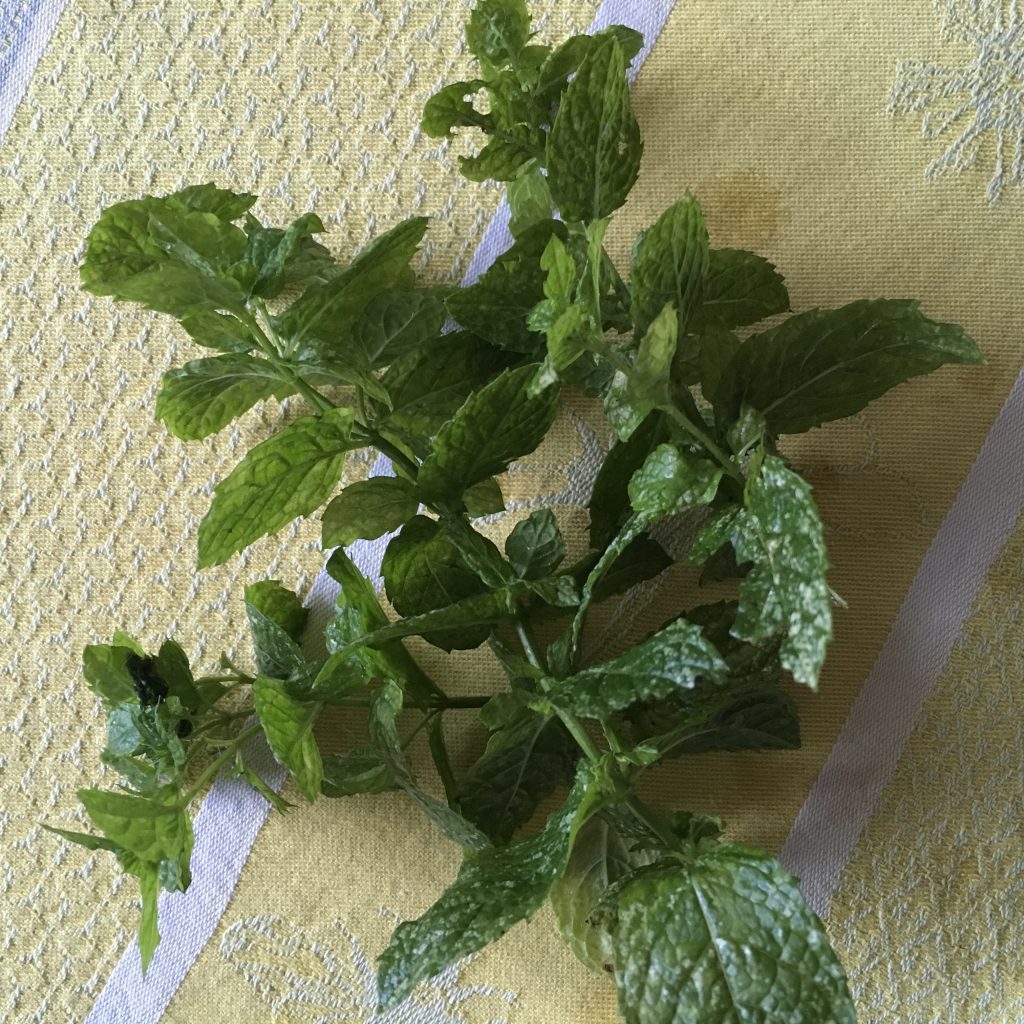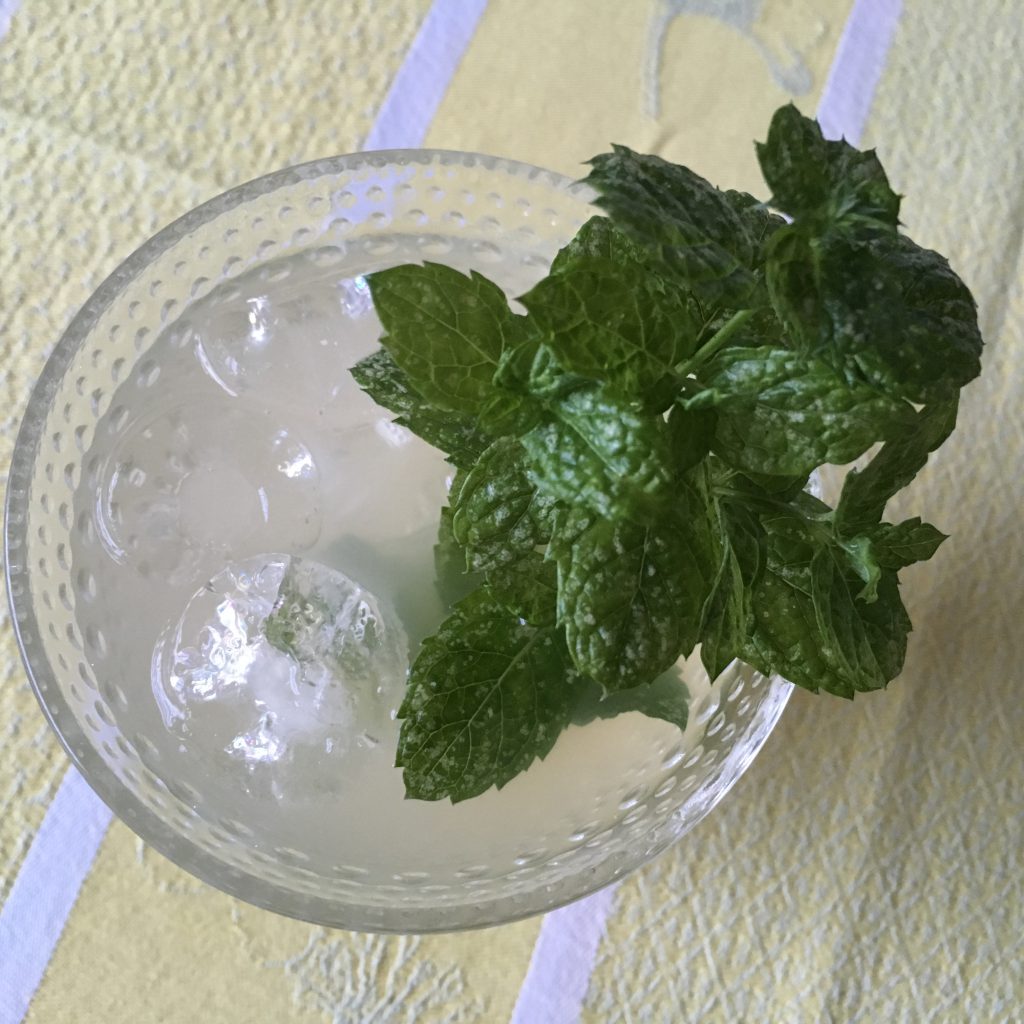 On the Monday after the wedding I was invited to a complimentary tasting of Seedlip Spirits and Aecorn Aperitifs at Quaglino's, accompanied by some lovely canapes. The idea is to use these non-alcoholic distilled drinks to build your own aperitifs. The photos below are from the Seedlip and Aecorn websites as the ones I took at the tasting were a bit dull due to the dim lighting of the bar area.
The Seedlip cocktail recipes are here and the Aecorn cocktail recipes are here. I particularly enjoyed the Aecorn Dry Spritz and am looking forward to making the different drinks over the forthcoming festive season.
A Nogroni is made with Seedlip Spice 94, Aecorn Bitter and Aecorn Aromatic
Aecorn Dry Spritz is made with Aecorn Dry, tonic water and a slice of lemon
Aecorn Bitter Spritz is made with Aecorn Bitter, soda water and and slice of orange
At the end of the week I had dinner in Sake No Hana where I had two mocktails or soft cocktails as they are called here:
Shi-Shi Cooler is blended nashi pear, lychee juice, coconut and lime, served with a whole shiso leaf
AND
Cherry Iced Tea is a mix of maraschino cherry syrup, jasmine tea and lime, served with a small but perfect juicy maraschino cherry.
Unfortunately the tea kept me up most of the night into the early hours of the morning so there is a lesson here that sometimes you are better off with something alcoholic before bed.
For this we are well stocked, due to the wedding, with a houseful of whisky. I am not a whisky person but Mr Gochugaru is. Aided by Cardio Cousin and Doctor Nephew we have had a few late night tasting sessions. After the wedding I was so tired but so happy I decided to try the Compass Box Circle. It was lovely although I really have nothing to compare it to. All I can say was it did not taste rough and once it went down my throat I felt a wave of warmth envelope me. I can see why drinking whisky is so habit-forming.
The Signet by Glenmorangie, a gift from Cardio Cousin, did taste of chocolate on the palate. I toyed with the idea of adding some to my tiramisu mix or to a cup of coffee but Mr Gochugaru said this was strictly forbidden on account of its cost!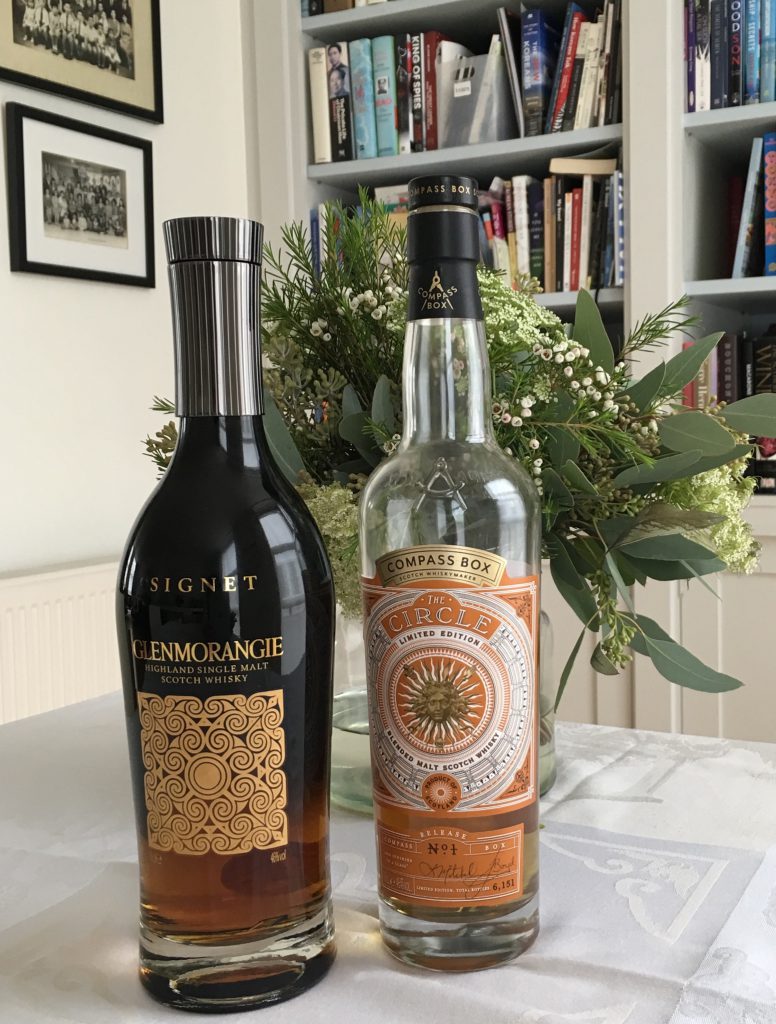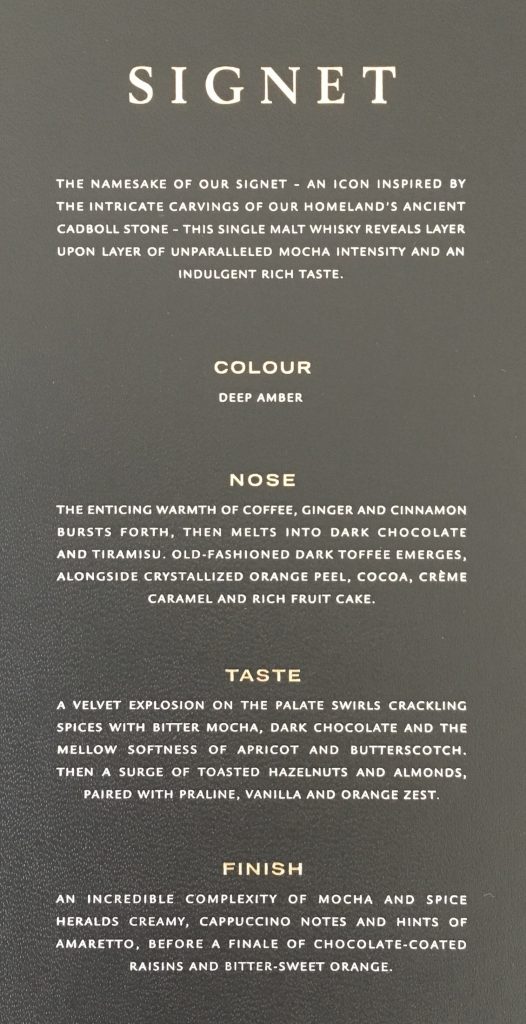 It is the weekend again and in contrast to last weekend which was bustling with excitement, this weekend is relatively calm. We have a Korean class with our regular classmates on Saturday and a lunch out with HK Sister on Sunday.
The one thing that has not changed is that is is still raining heavily and the forecast is even more rain. I am looking forward to some quiet time indoors with some Korean films and a spot of rearranging the bookshelf.