SEOUL DIARY: Friday 08 November 2019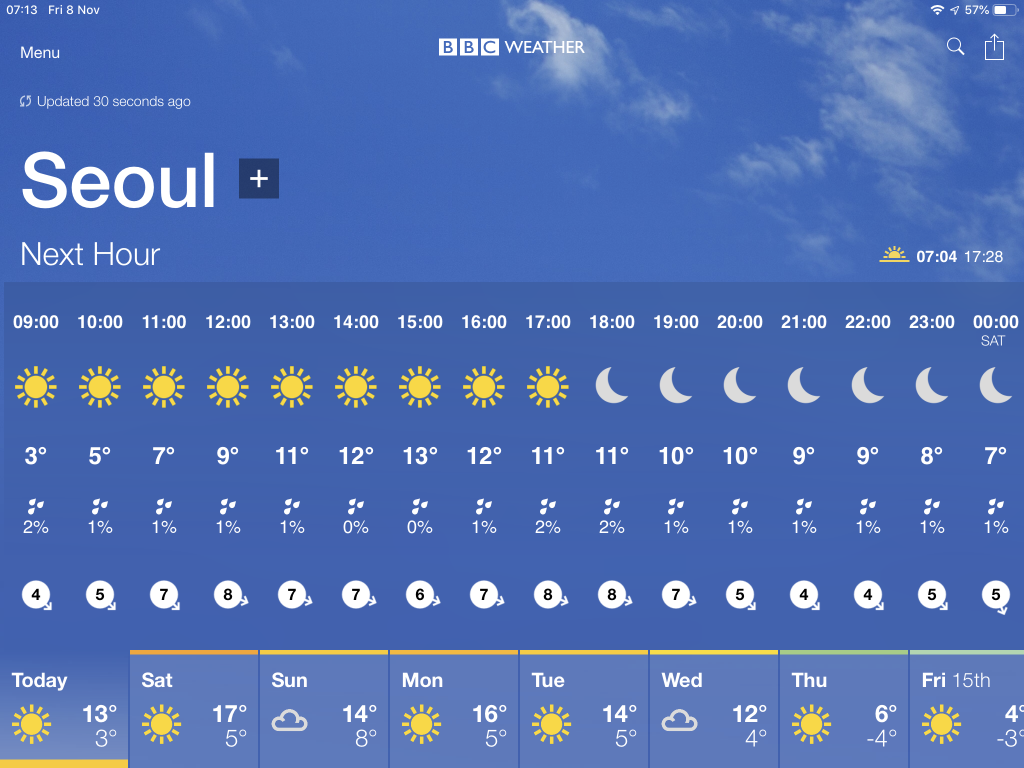 Friends and family who keep in touch regularly know that I have spent the last two weeks away in Malaysia and Singapore on a mini mission trip, connecting with local churches and equipping them to share their faith with those who are seeking to see what Christianity has to offer them in this day and age.
The organisation I work with is called Christianity Explored Ministries, based in London, and the key word is explored. From my own experience over a period of 40 years as a believer I can say that of all world religions, Christianity provides the most comprehensive answer as to why the world is the way it is.
And yet we can only explore this with those we meet. None of us can make anyone else believe in the redemptive sacrifice of Jesus because mostly it needs the power of God to do this monumental work in our hearts.
I did take some photos along the way but most were official. I met some senior clergy: men with frocks, so they got on particularly well with Training Director who is Scottish.
The least pressing day of the trip was the final one in Singapore whilst waiting for my midnight flight to Seoul. It was a lovely day so I have decided to write about it separately when I return to London.
In the meantime I am back in Seoul. This year marks our 30th wedding anniversary but Mr Gochugaru and I have been so busy, it is only now that we can settle down to a week of just minding ourselves.
Time goes by so quickly here. It is probably best then to write a little then feature some photos from each day.
TO STAY
We have only ever stayed in Gwanghwamun, an area rich with royal palaces, museums, art galleries, good bookshops and countless eating establishments.
It is also probably the safest area in Seoul as the President's residence is close by as is the American Embassy. In fact there is more security guarding the latter than the former.
The following message was written on one of our hotel room's window panes and this is the view that greets us daily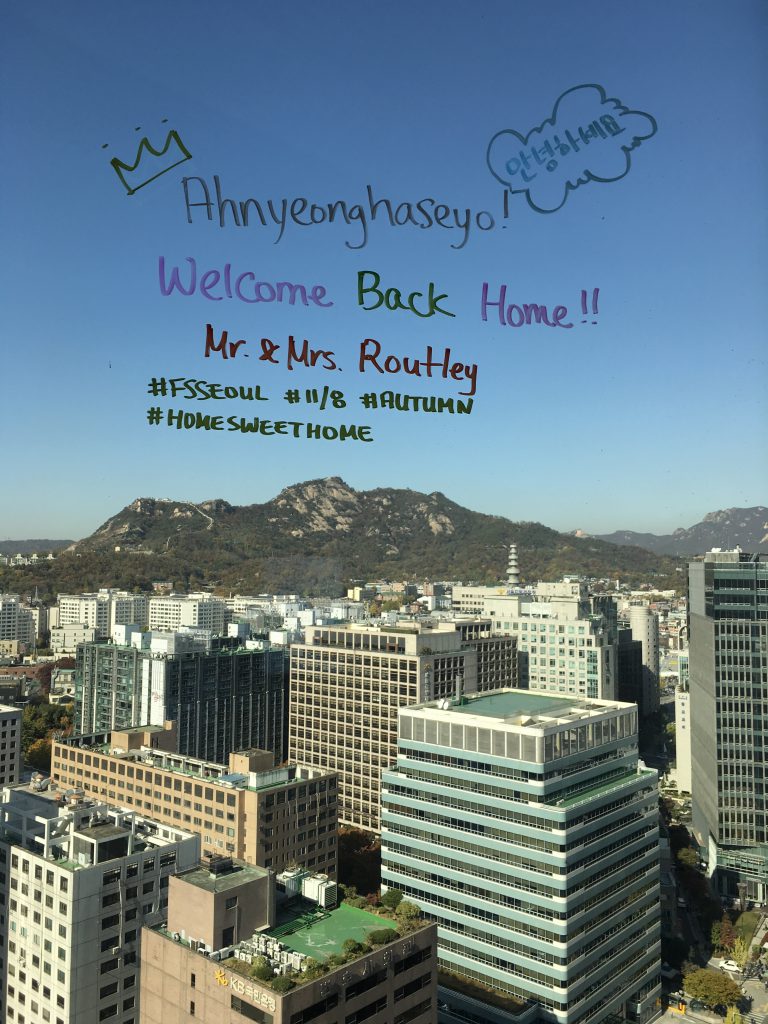 Flowers in the hotel's lobby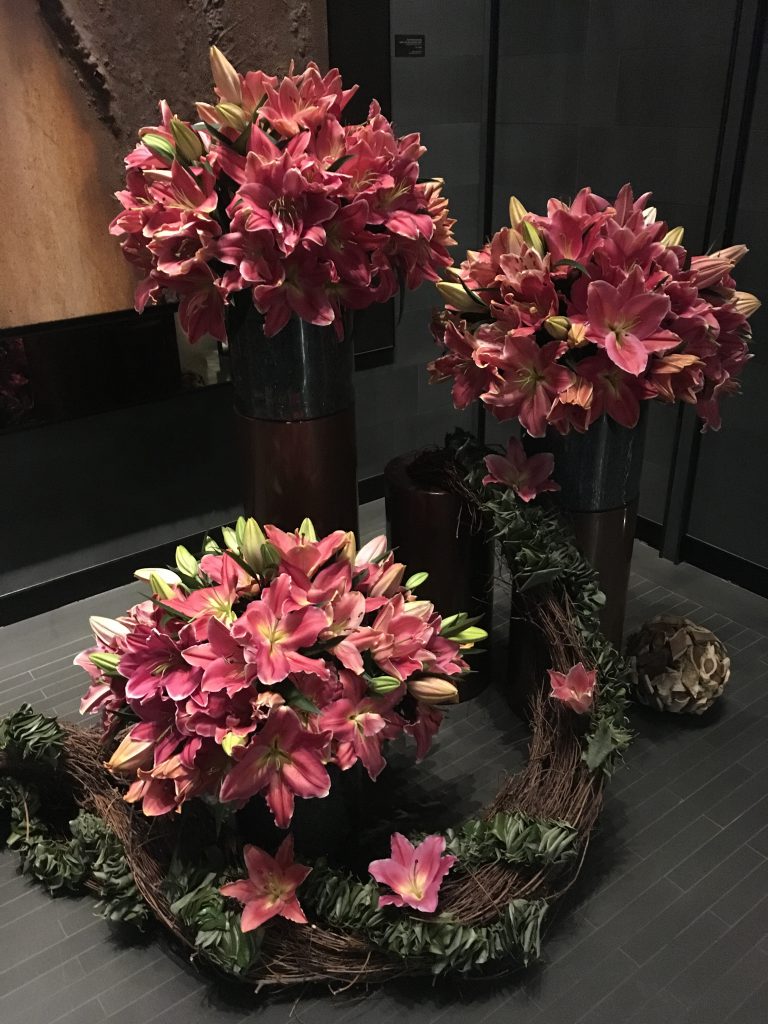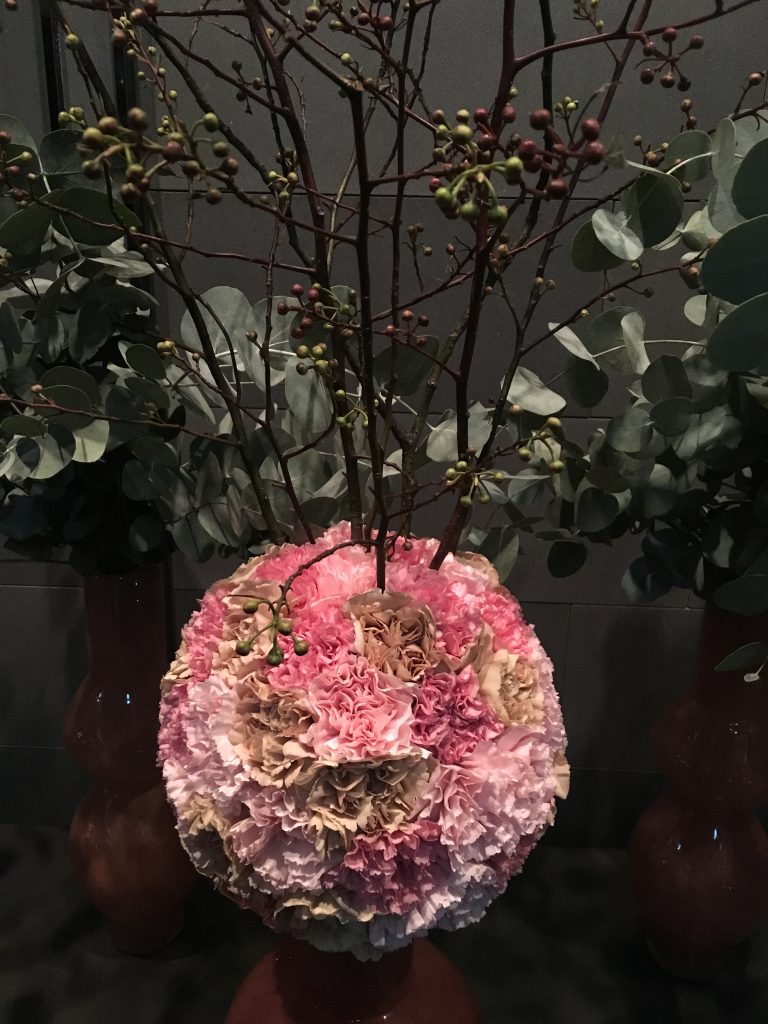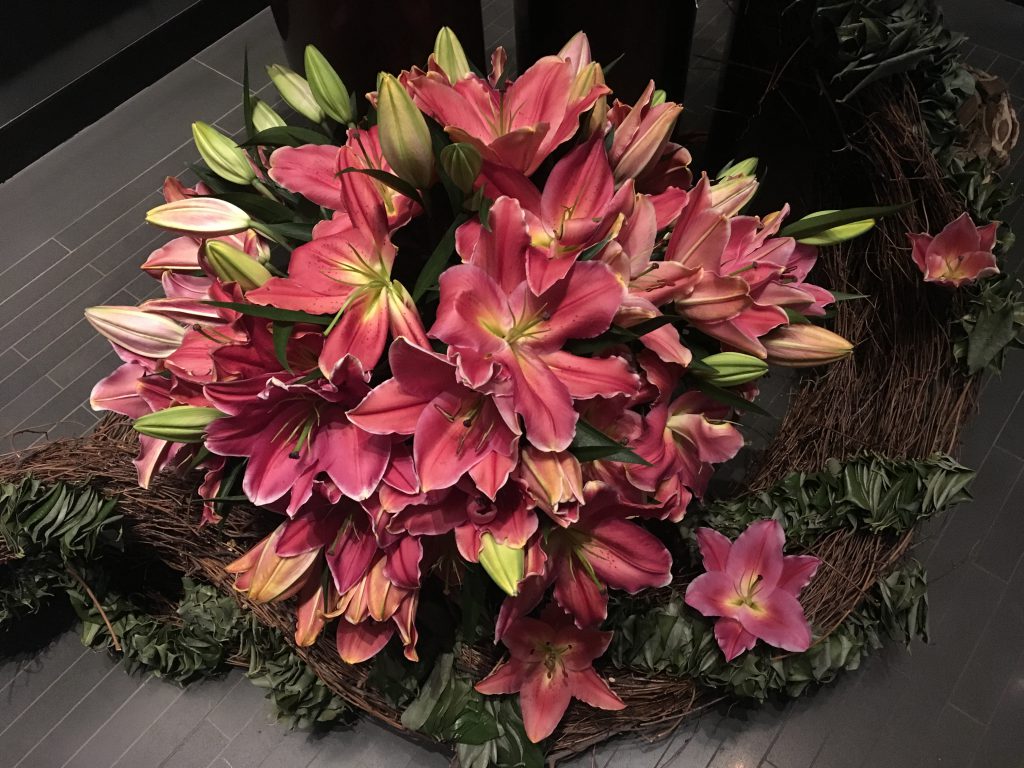 TO EAT
There is so, so much to eat in Seoul I cannot imagine anyone not finding something they like.
Lunch was at Mijin, which is a mom and pop shop that has been running since 1954. In general I am supportive of establishments that are older than me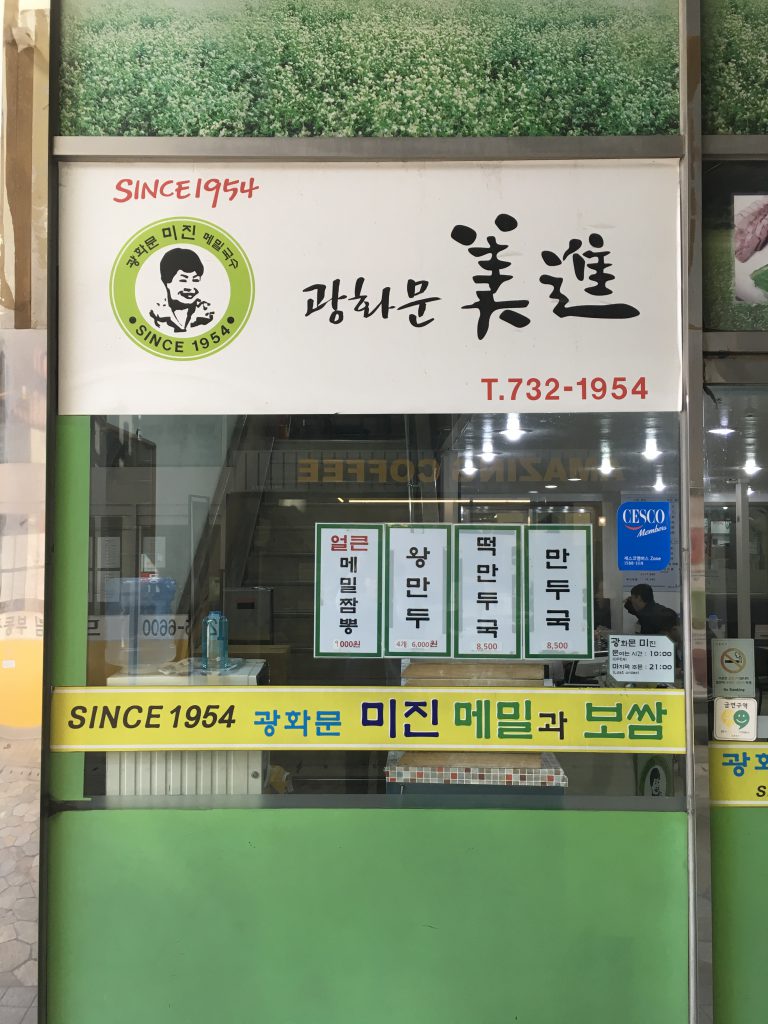 We had dumplings and sliced rice cake served in a hot broth, perfect for a cold day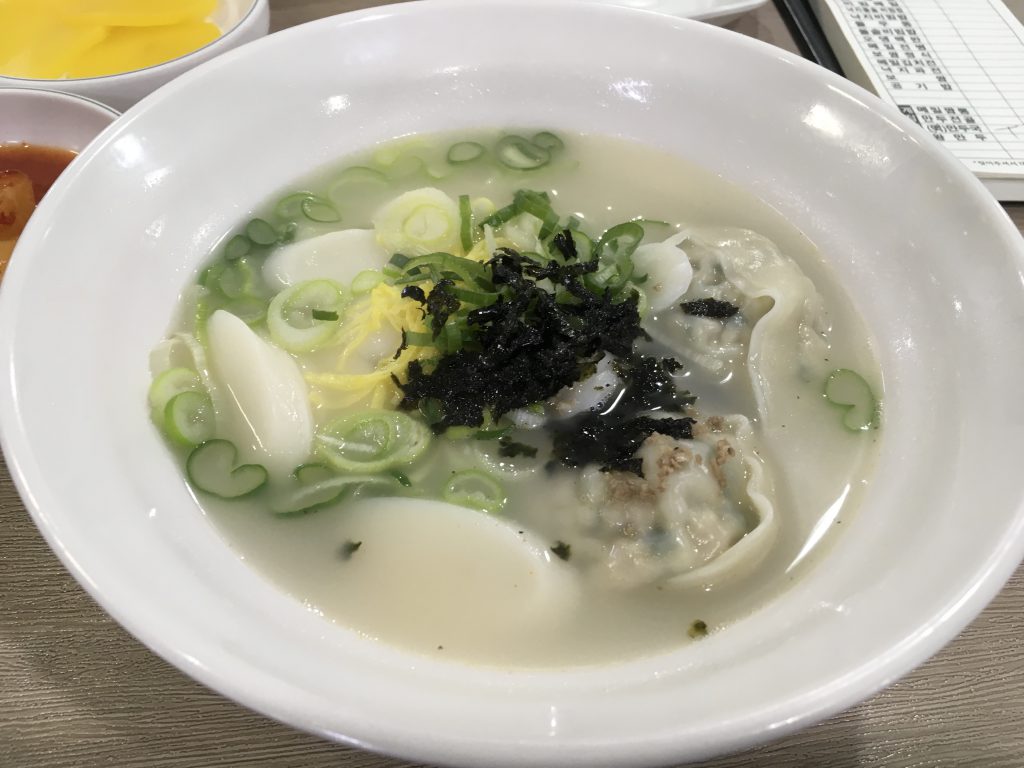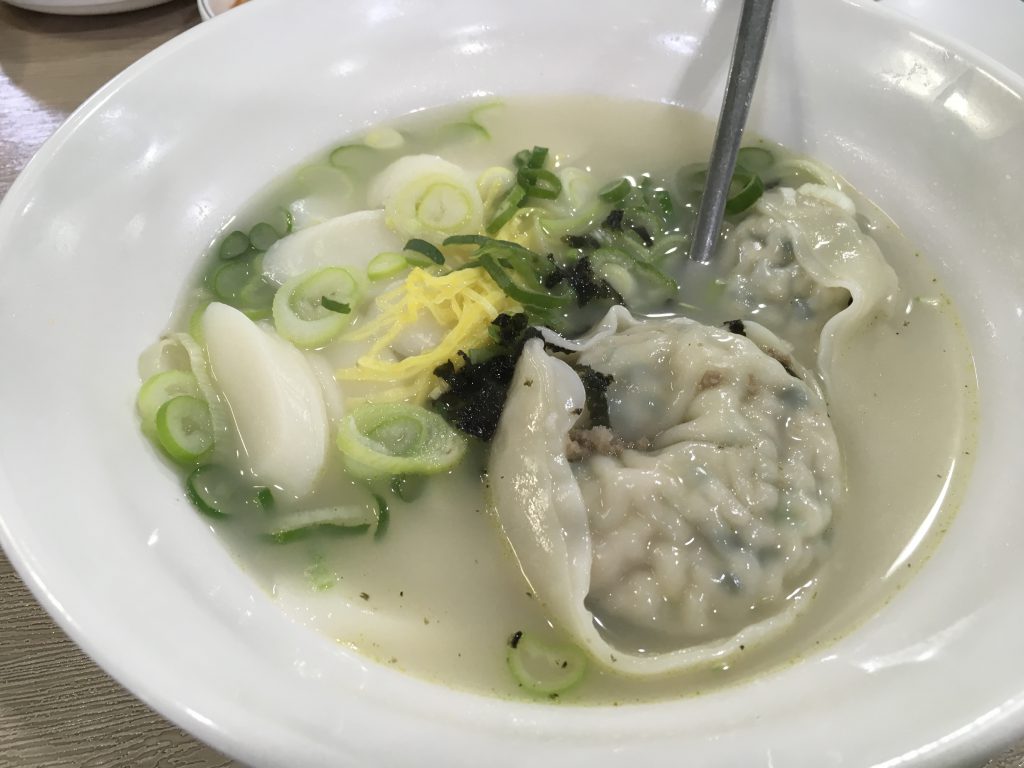 Mijin was a recommendation from the Seoul Michelin Guide and the menu is in Korean so I will give a translation when I have the time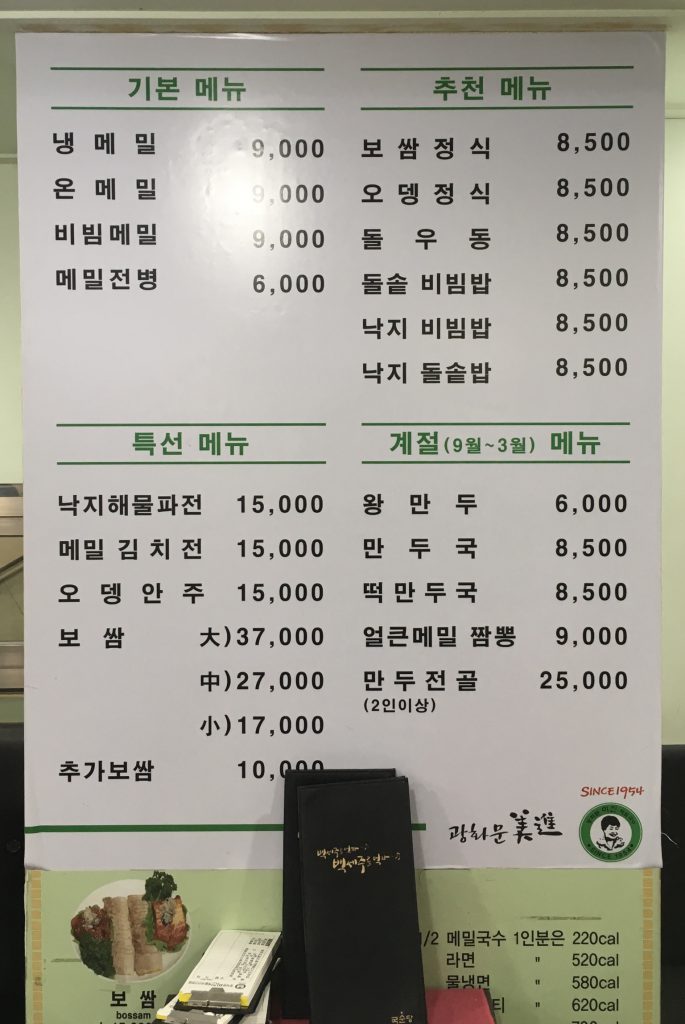 Since it was a sunny day we ventured a bit further out to Itaewon to have something sweet at (where else?) Passion 5.
First I looked at the whole cakes…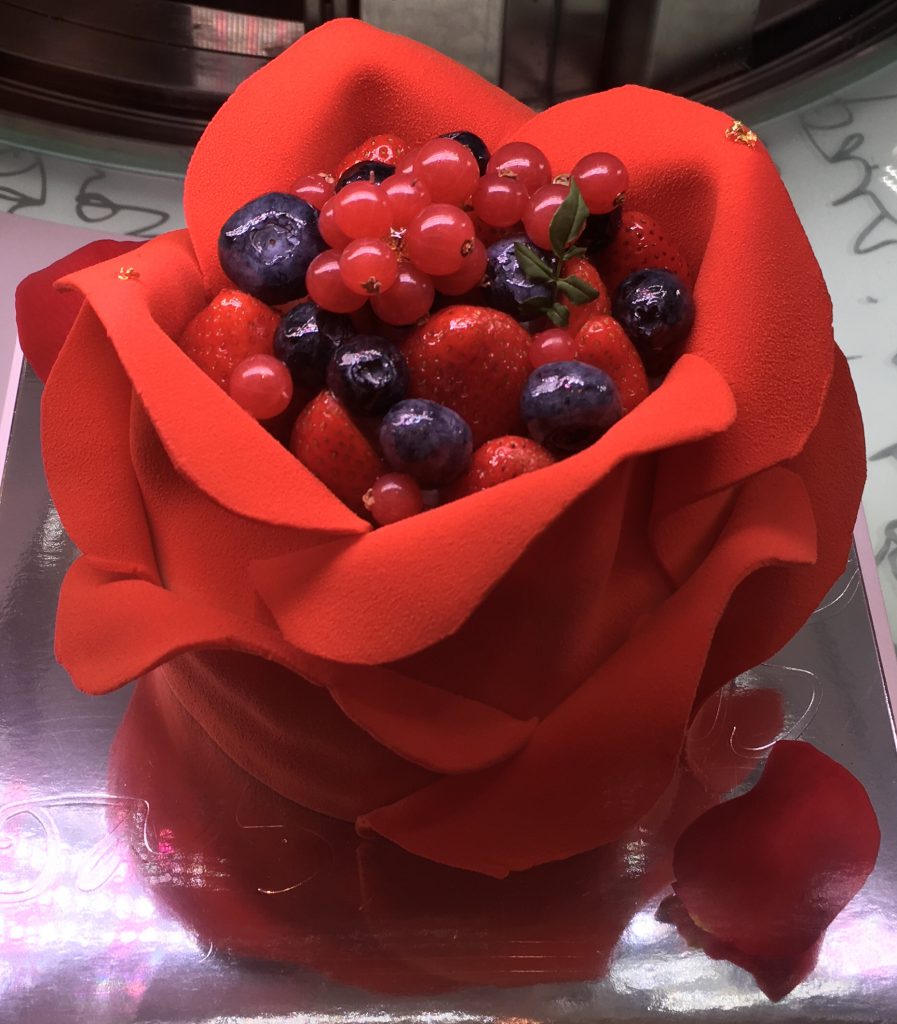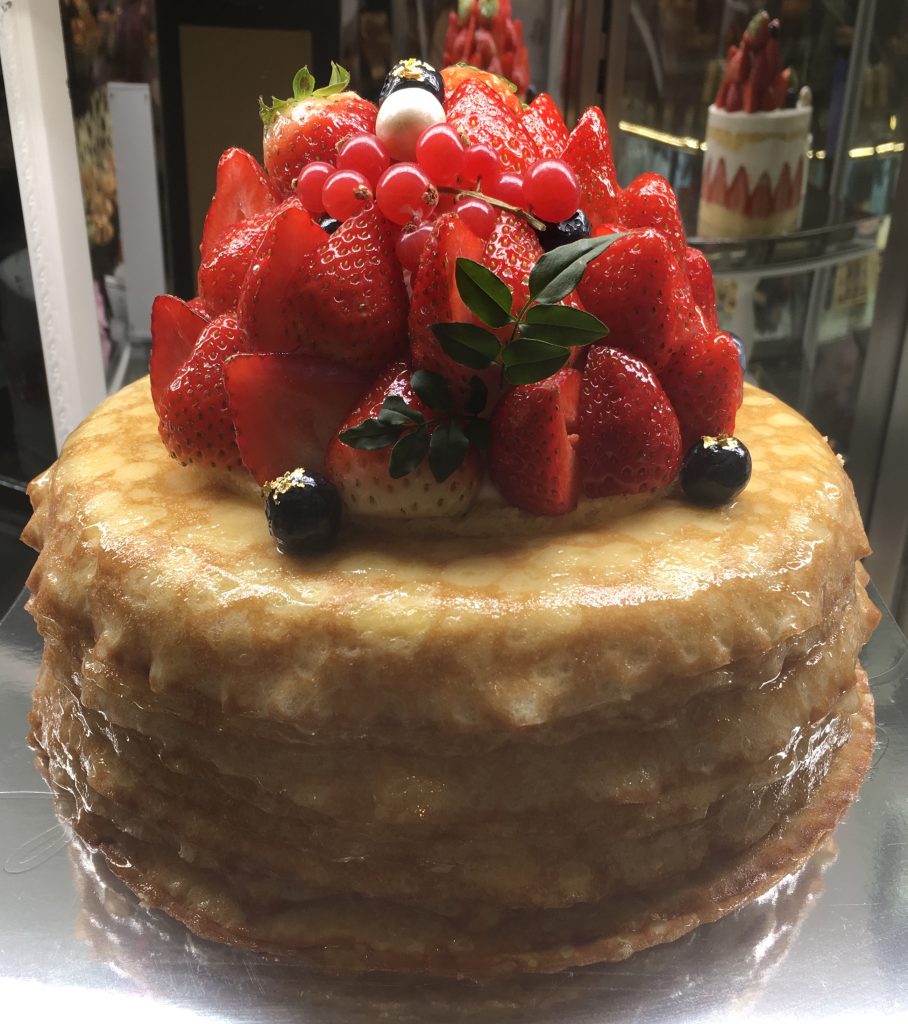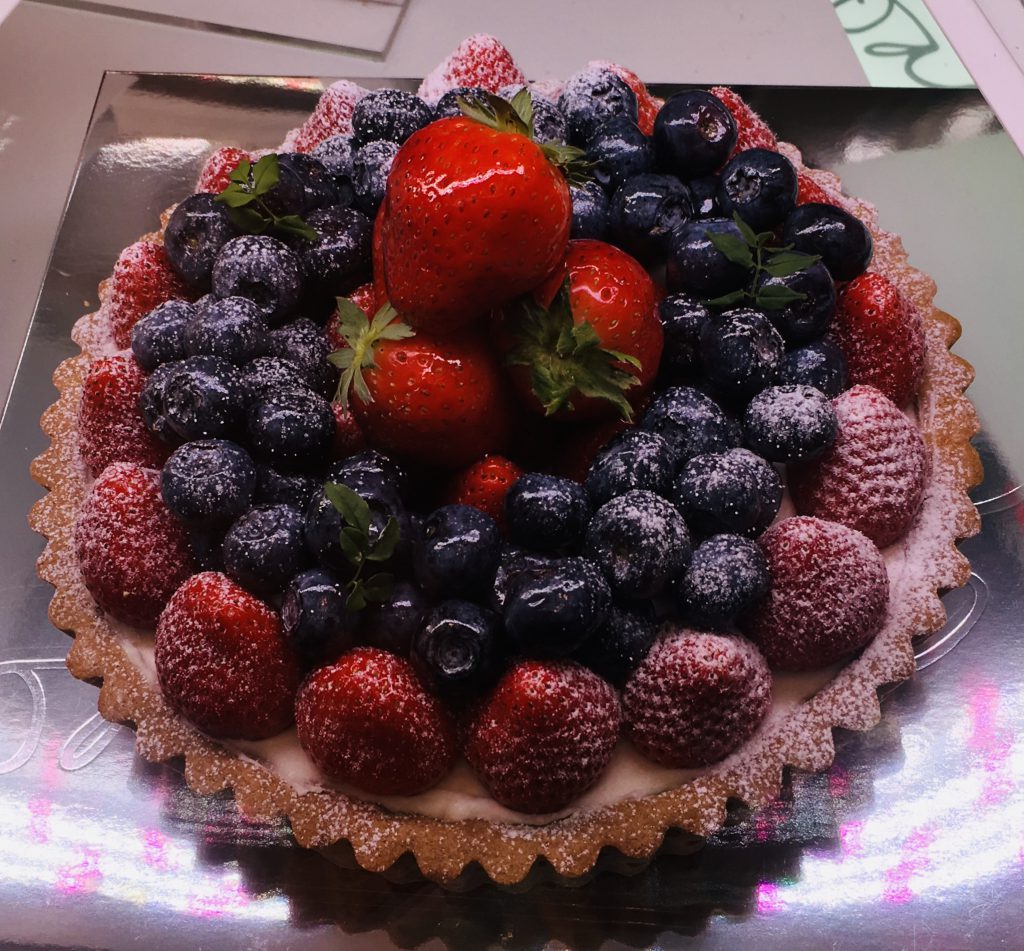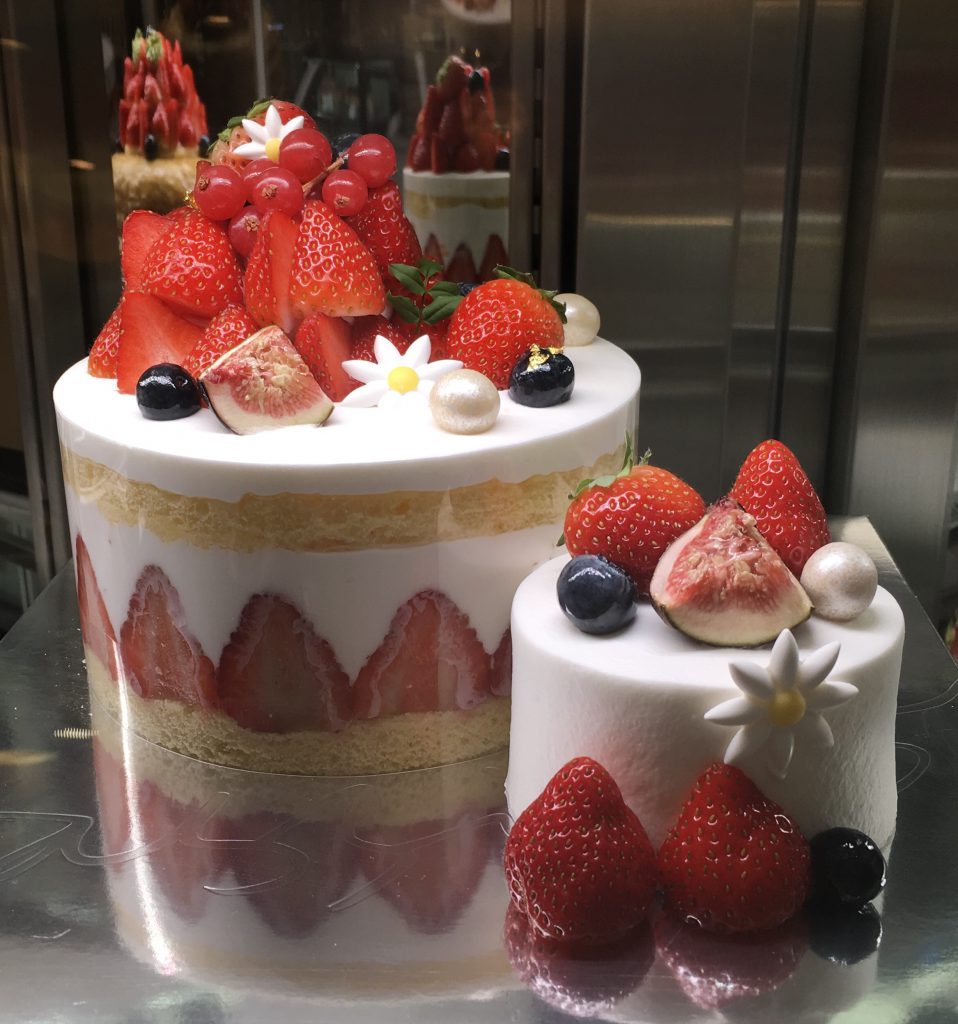 …then I looked at the smaller cakes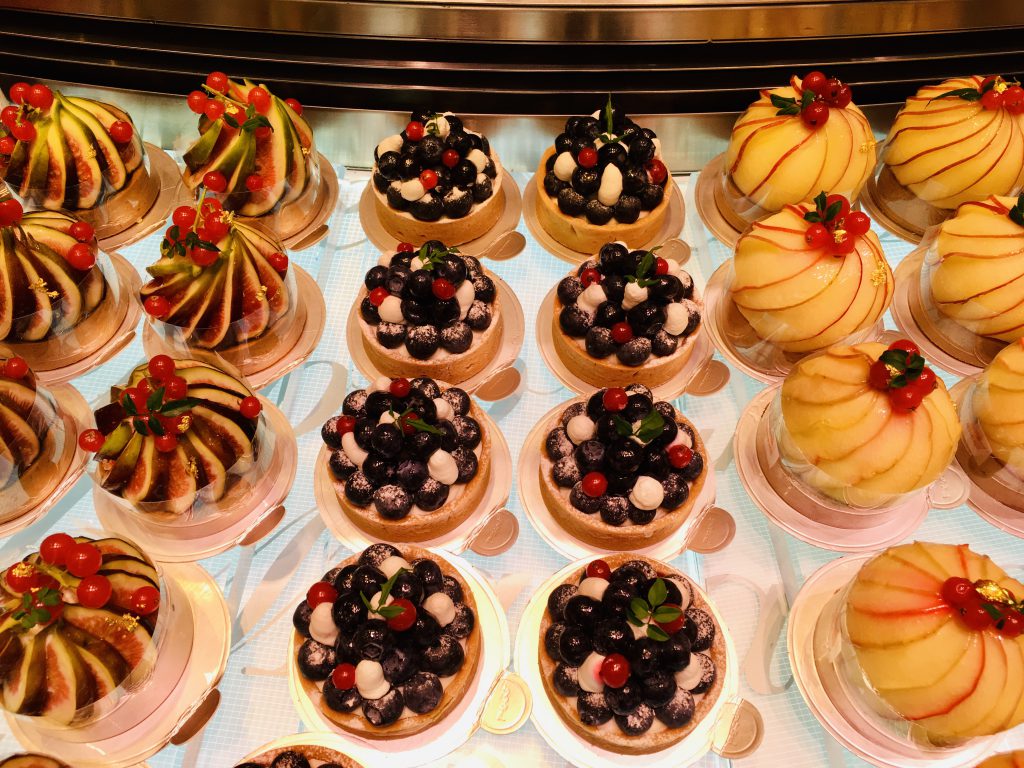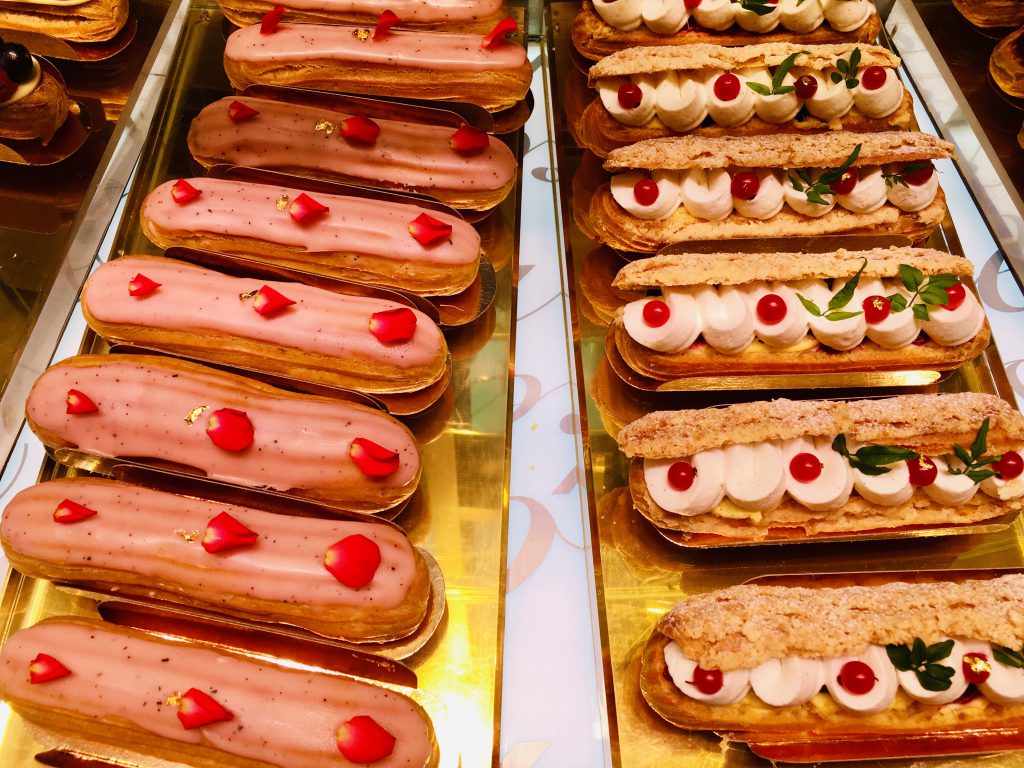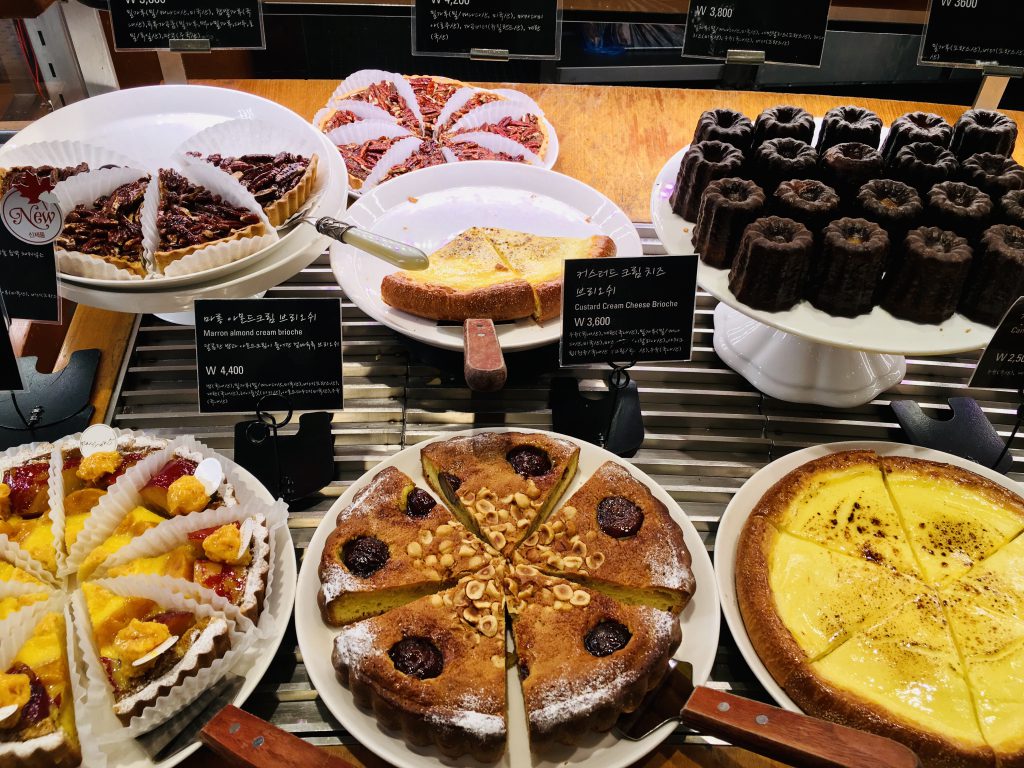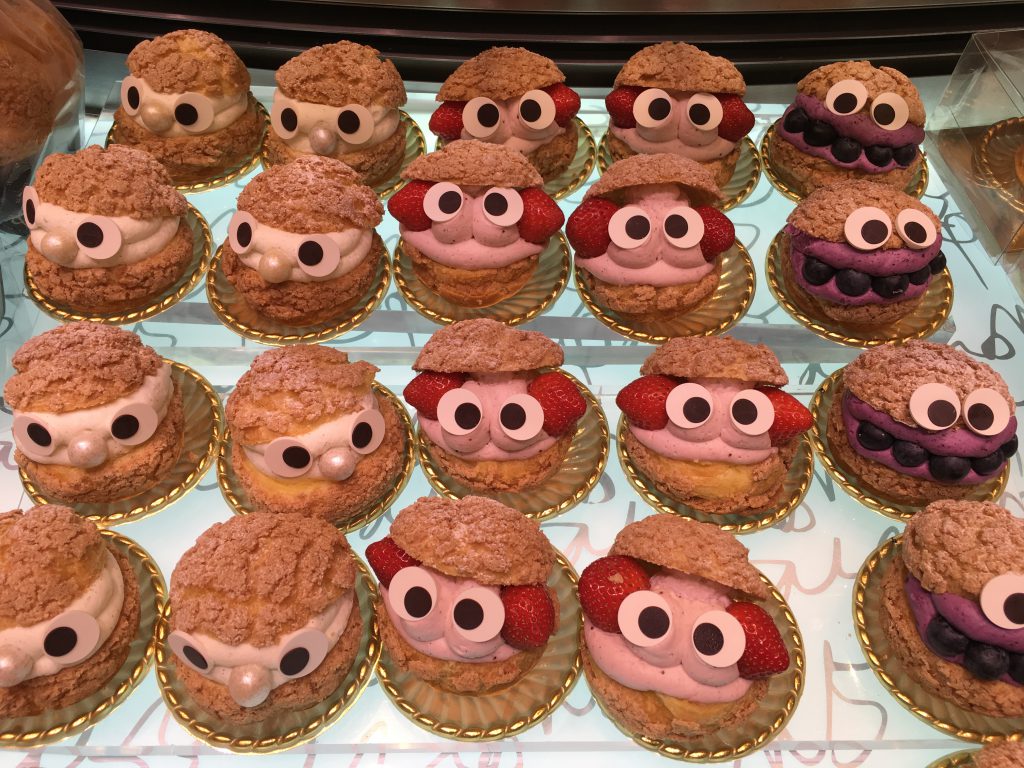 When it came to our teatime we had to exercise great restraint and chose a slice of pecan pie and a chestnut eclair.
After this adventure in cake wonderland we had some simple kimbap for dinner in our hotel room.
TO SHOP
We picked up some dried yuja citrons in a kitchen shop, which can be boiled to make a tea when you have a cold. I think it might be good to add some honey and ginger into the pot too at the same time. The dried citrons were packaged like eggs!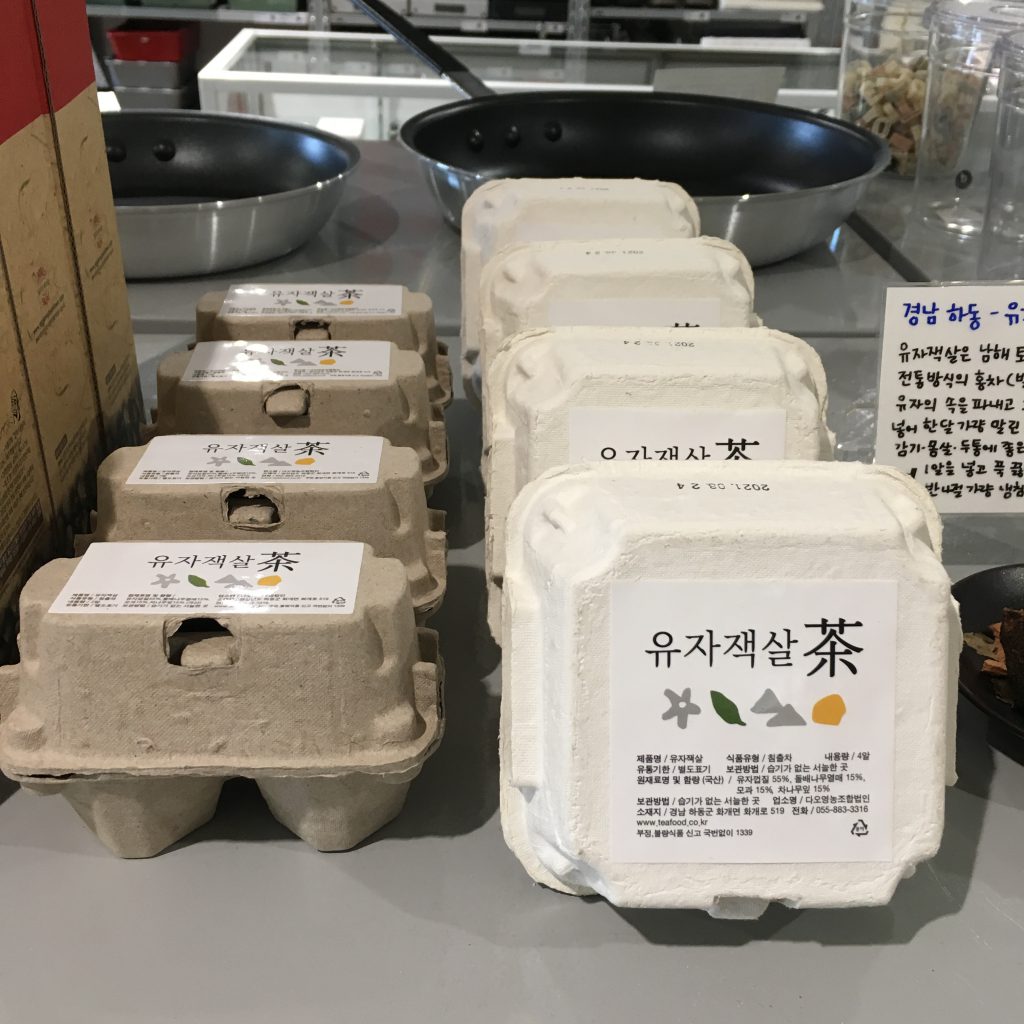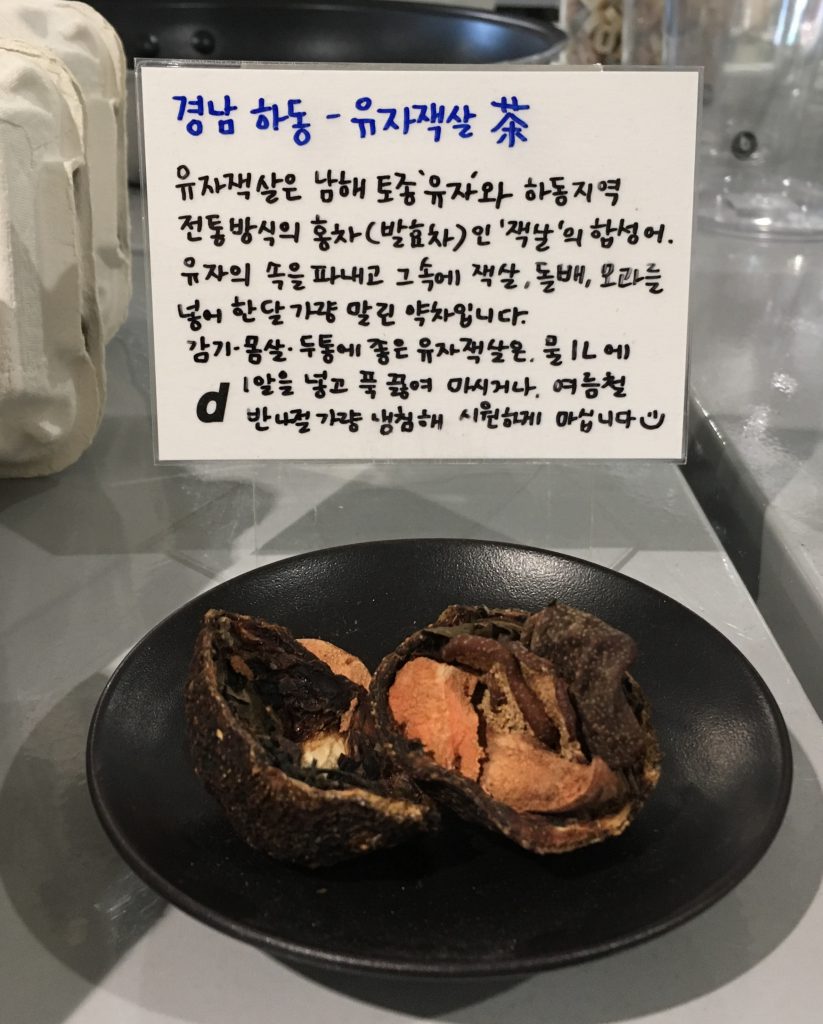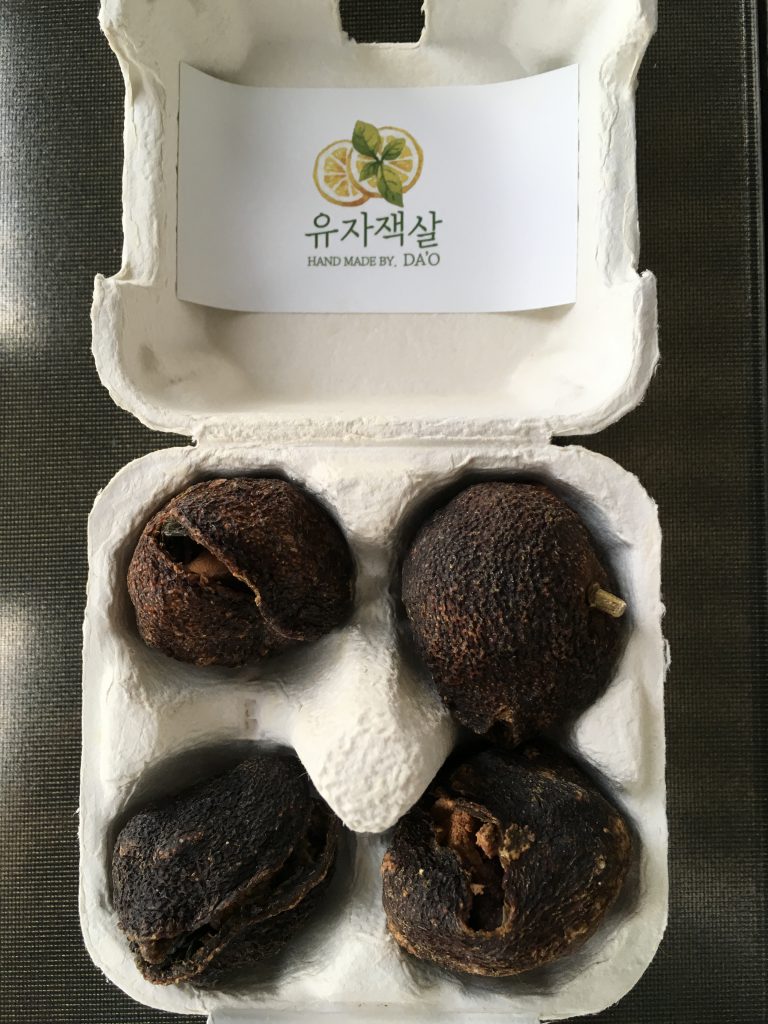 TO END THE DAY
For some reason Seoulites have no fear, even in very cold weather, of iced drinks, ice cream, shaved ice or even buckwheat noodles in icy beef broth. We temper this enthusiasm with a cup if chamomile tea at the same time as eating a soft milk ice cream from Milk Hall 1937.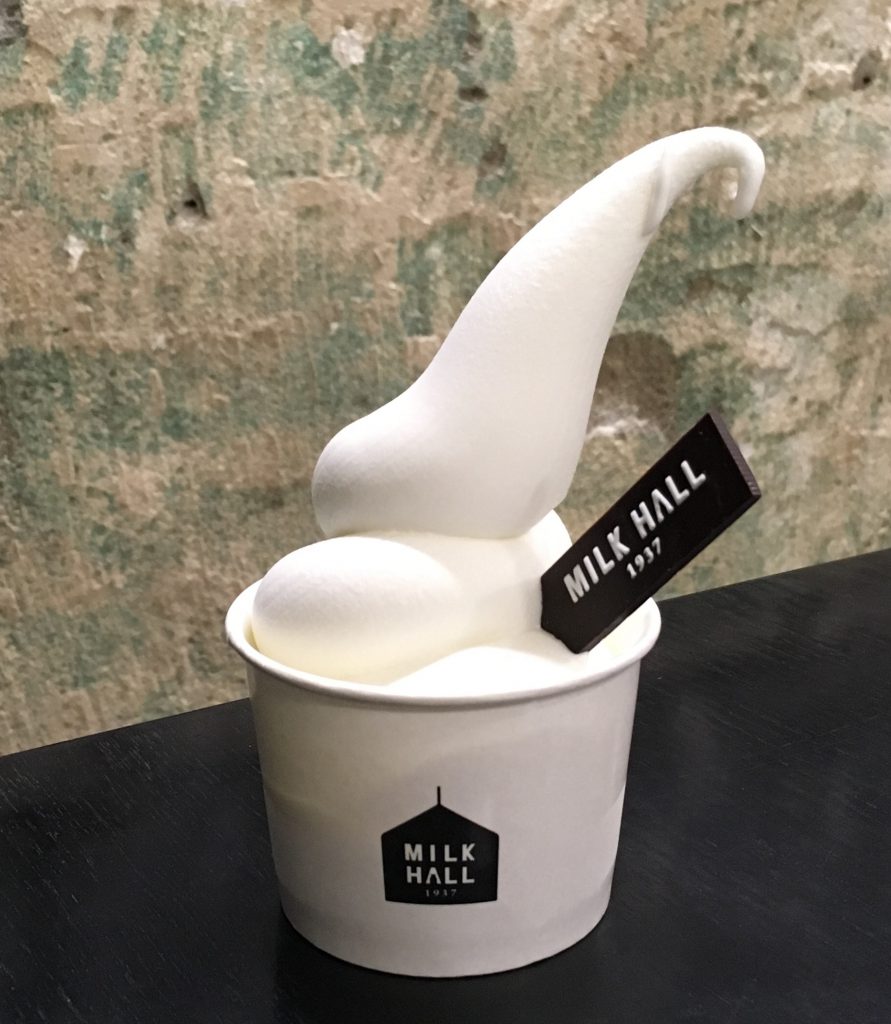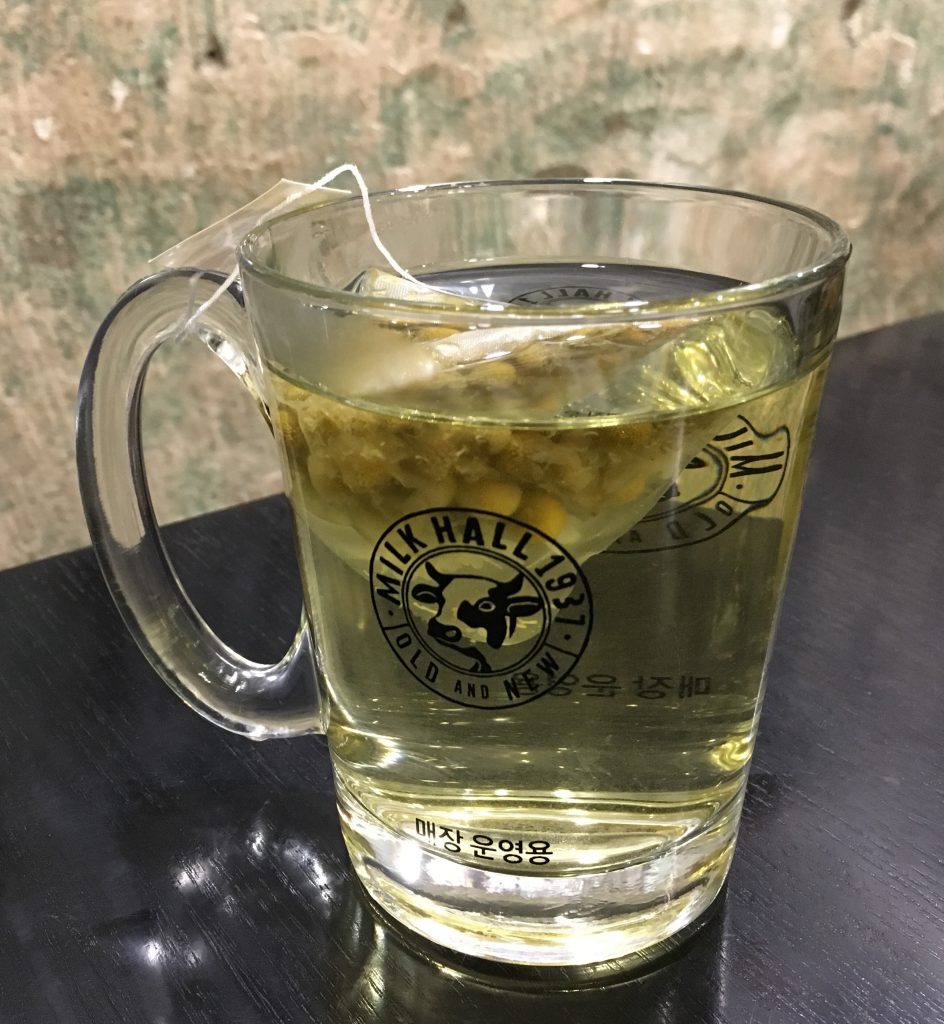 At the end of the day as I sink into the most comfortable bed, I can appreciate Jesus' promise in Matthew 11 v 28: Come to me, all you who are weary and burdened, and I will give you rest.
It is our intention to eat a bit, walk a lot, sleep plenty and not think too much over the next six days.