SEOUL DIARY: Saturday 09 November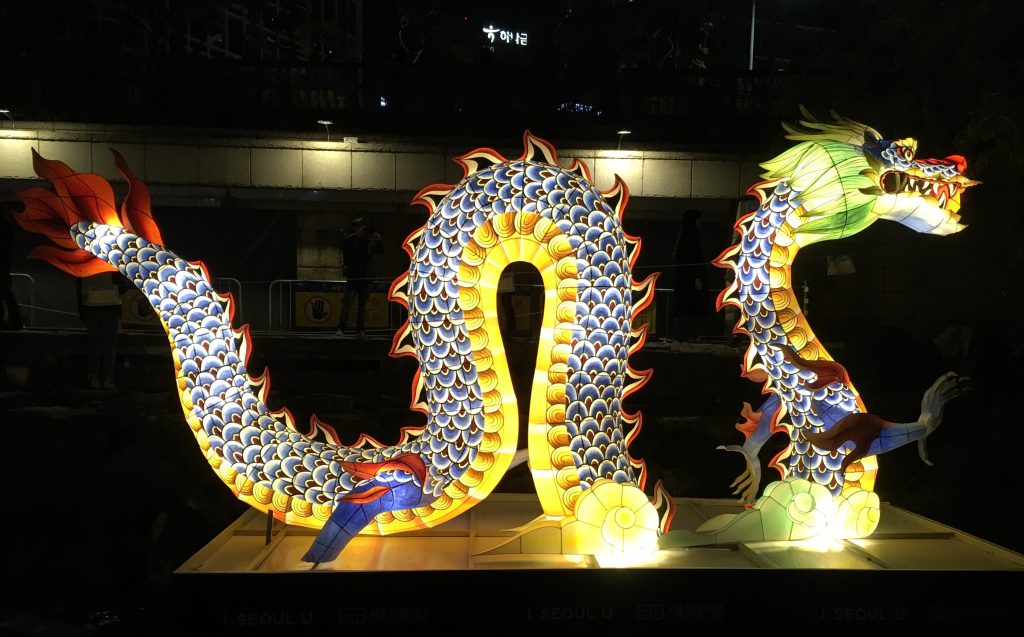 You would have thought that a week would be enough time to spend in Seoul but even after one night I feel slightly panicky as there is so much to see, eat and do here.
This trip we have the added pleasure of meeting up with TelCom Friend, who has always worked in the field of telecommunications. He loves food, his family and all things Korean so we get on just fine.
Sadly Seoul Sister (technically not my sister but my best friend here) and her husband have moved to another city as he becomes President of a national science museum.
TO START THE DAY
We head to our favourite Terarosa Coffee which we discovered a few years back.
I have since read several publications that list other coffeeshops, and all are superb, but Terarosa has a special place in our hearts because of the times shared here with our friends and family.
The strange thing is that I am not much of a coffee drinker but I do like the cakes and bakes that accompany the coffees. I really much prefer tea because it is a lighter drink and I feel I can eat more then.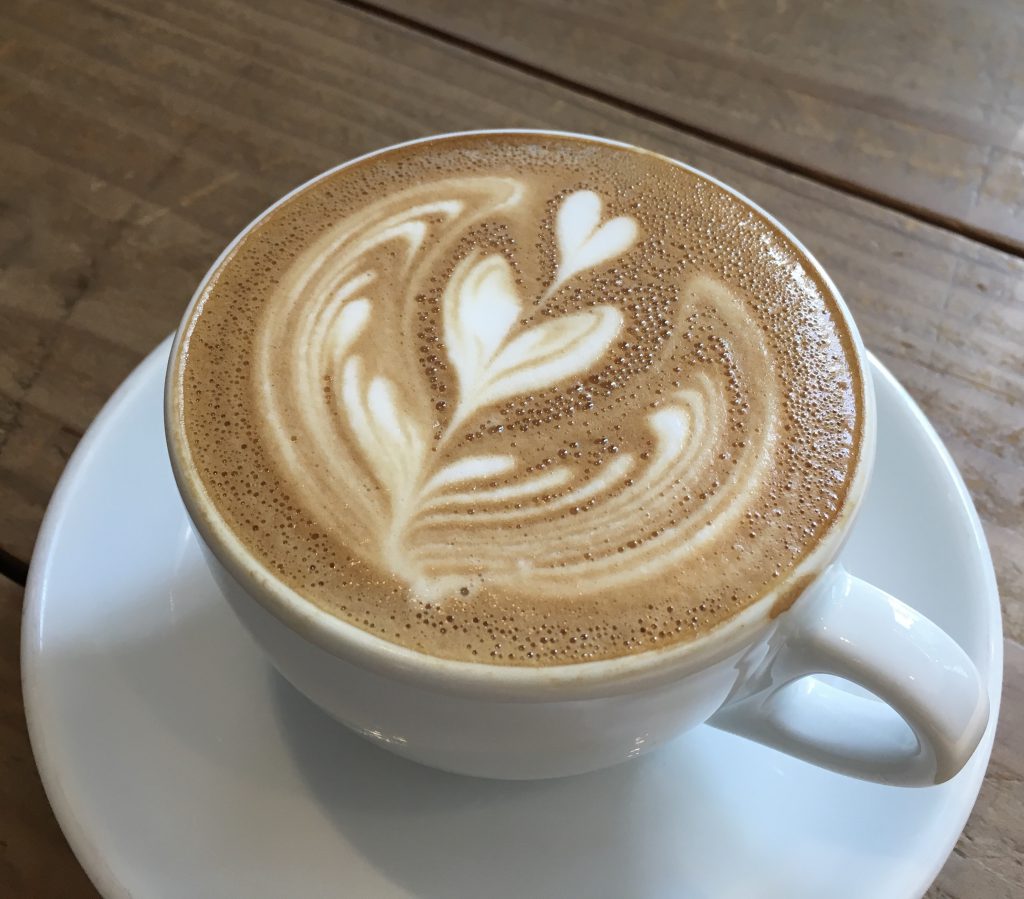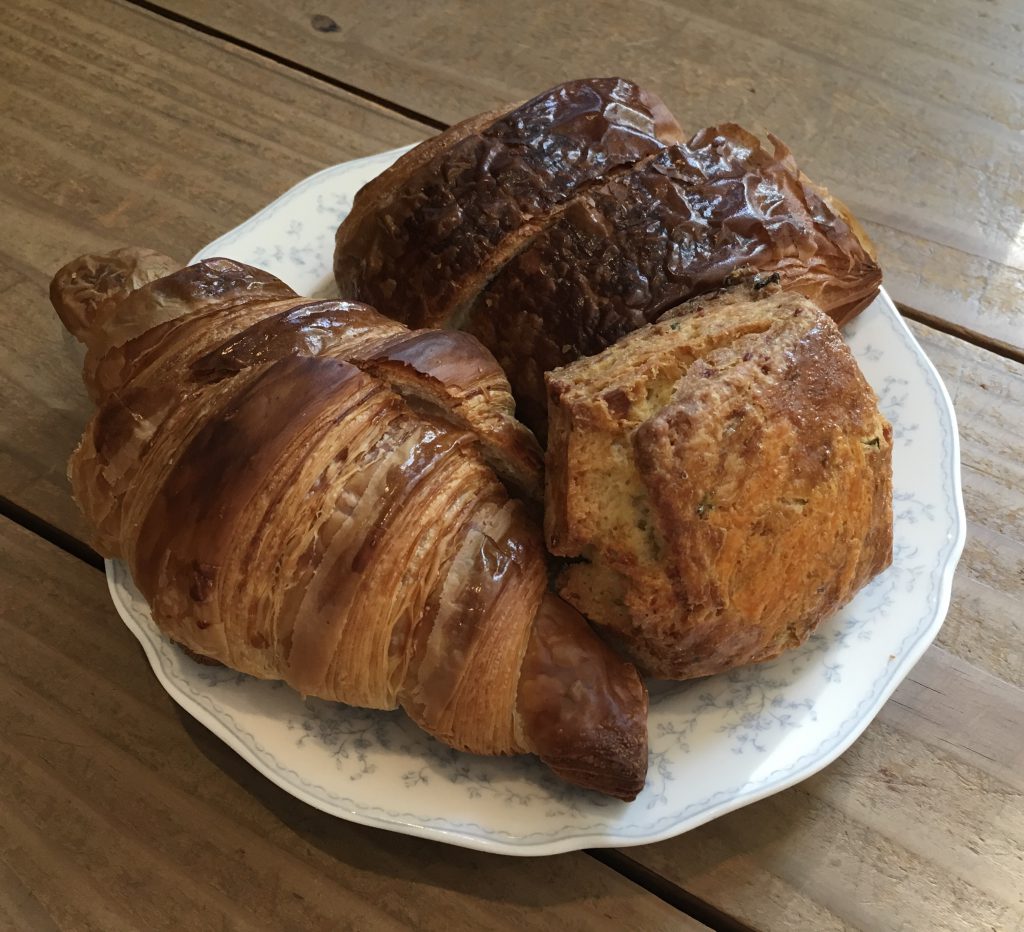 TO WALK
Oh, the stress of trying to get into Changdeokgung Palace even when we arrived before the official opening time of 10 am.
Seeing the Light 1: it is just not clever to fight with the hoards who want their five minutes of fame posing in a hanbok in front of the palace. The world has gone crazy for Korea's national costume and I have seen all sorts of people dressed like they want to be extras in a Korean drama. Most look totally ridiculous.
Instead we take a short bus ride to the palace up the road, Changgyeonggung, and had a gentle walk in the palace gardens away from the crowds.
Seeing the Light 2: Autumn leaves look brilliant when the sunlight shines on them and the leaves reflect the light. The leaves look dull when there is no light about. So I thought that this is like the Christian life where if we do not have God's light shining on us we really will be dull people.
In fact in the Old Testament God's blessing was given to the people by the priests saying The Lord bless you and keep you; the Lord make his face shine on you and be gracious to you; the Lord turn his face toward you and give you peace (Numbers 6: 24 – 26).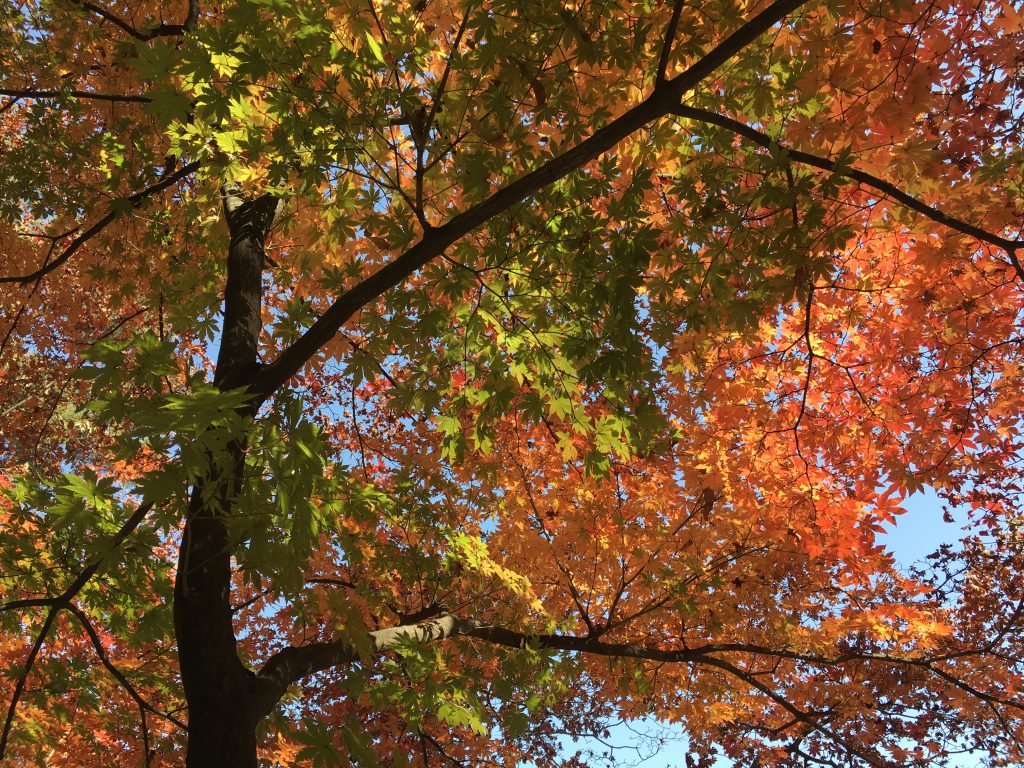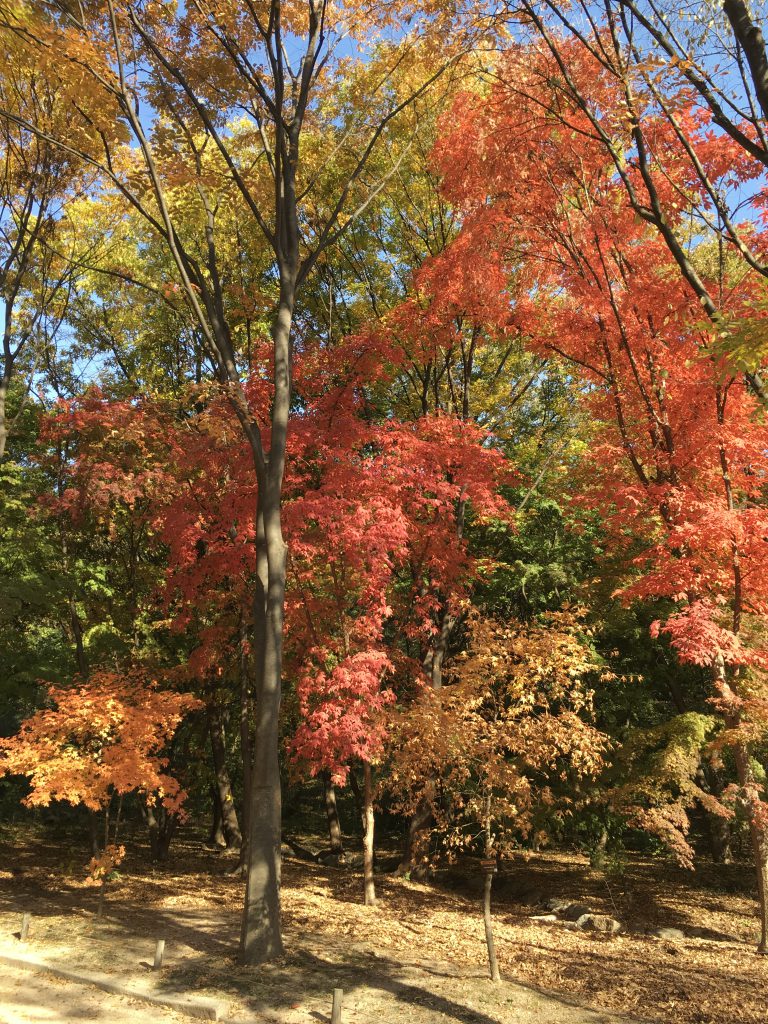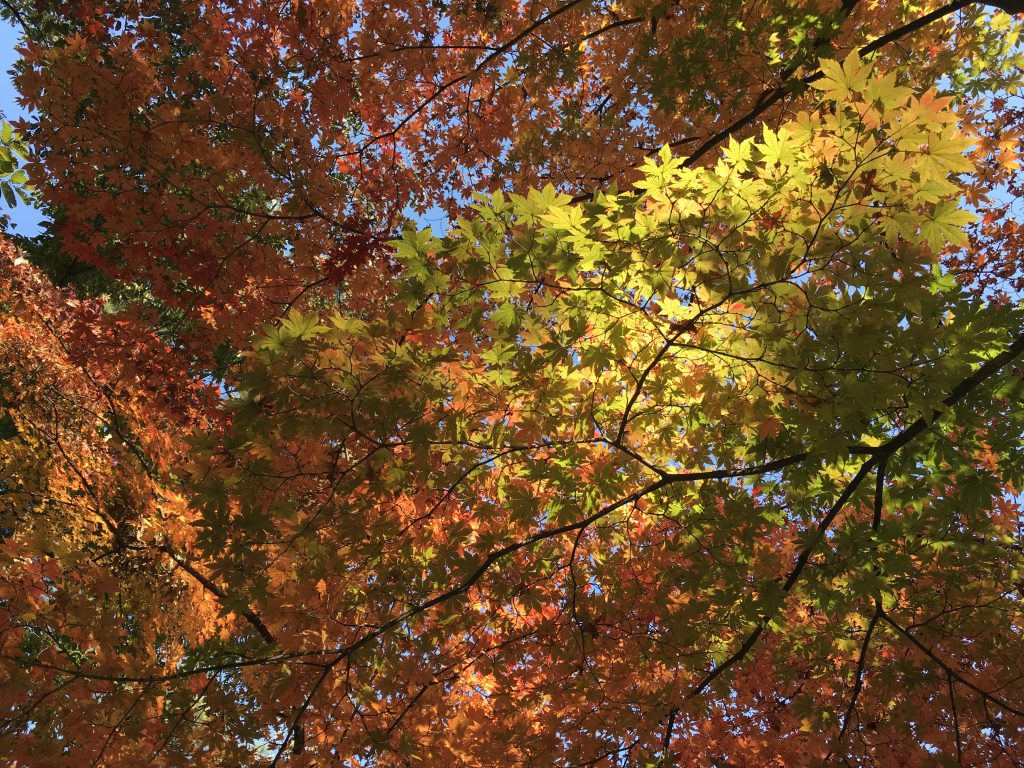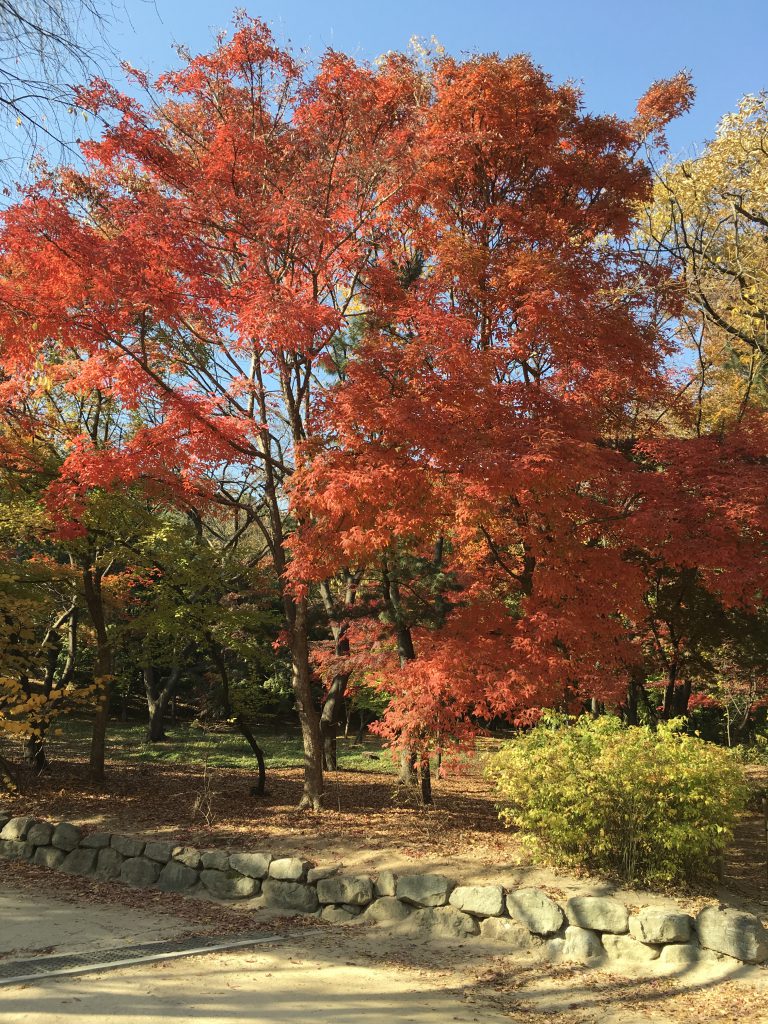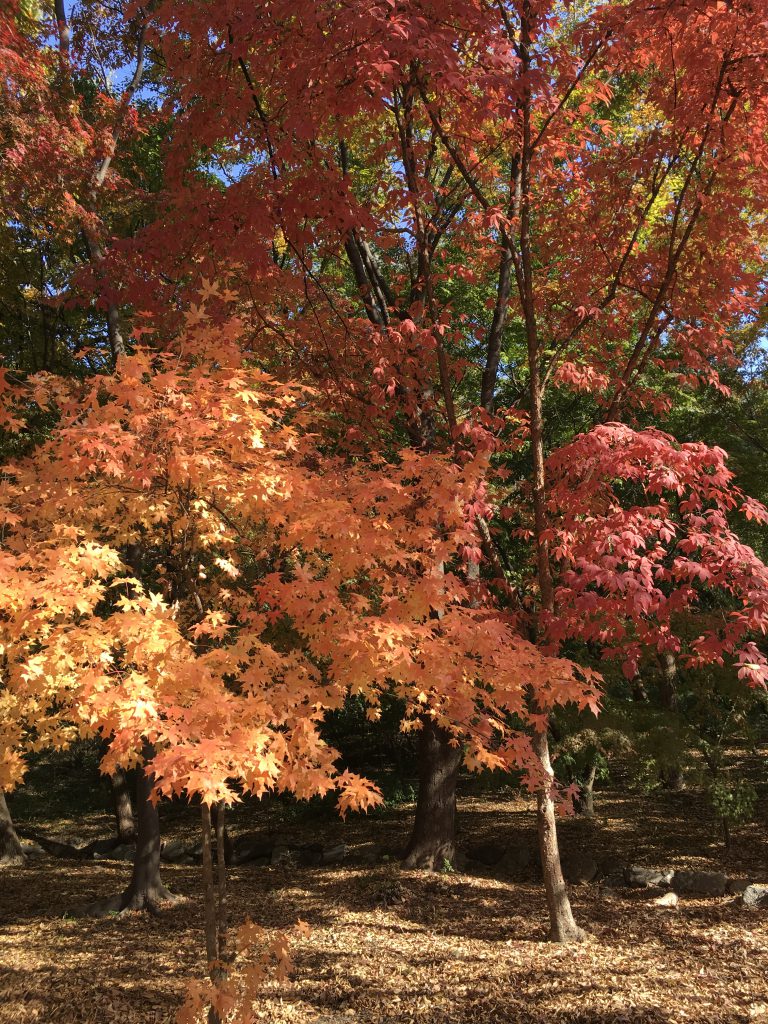 There is a modest conservatory in the garden and the plant I enjoyed seeing most was the yuja tree from where we get the intense yuja citron fruit.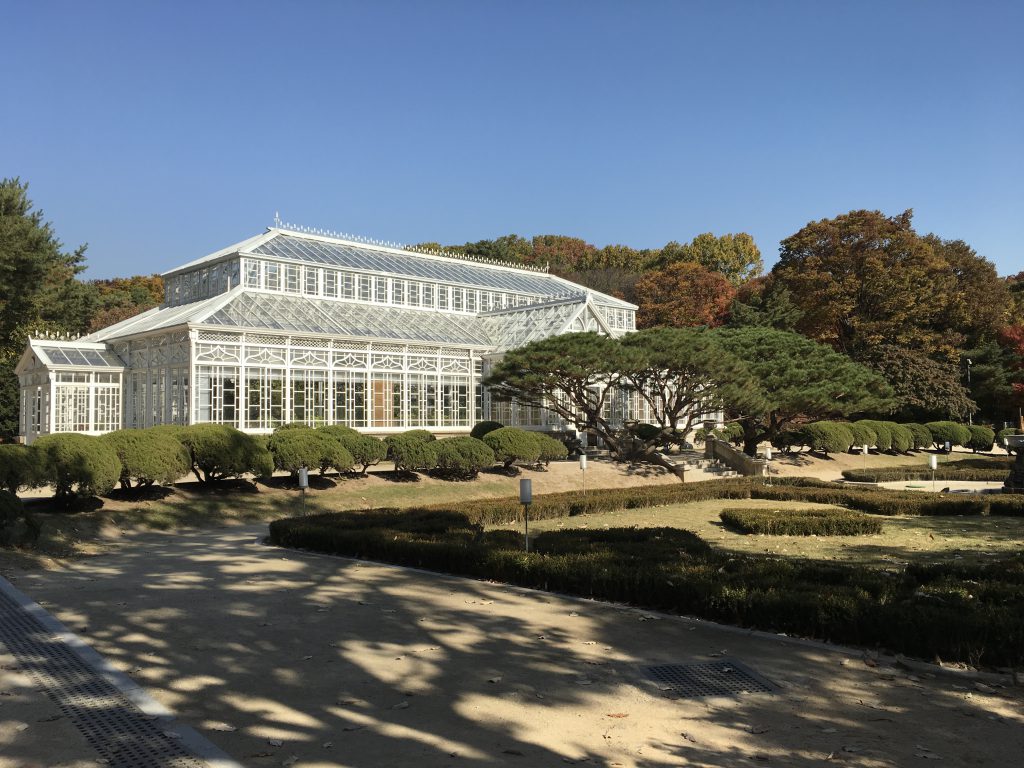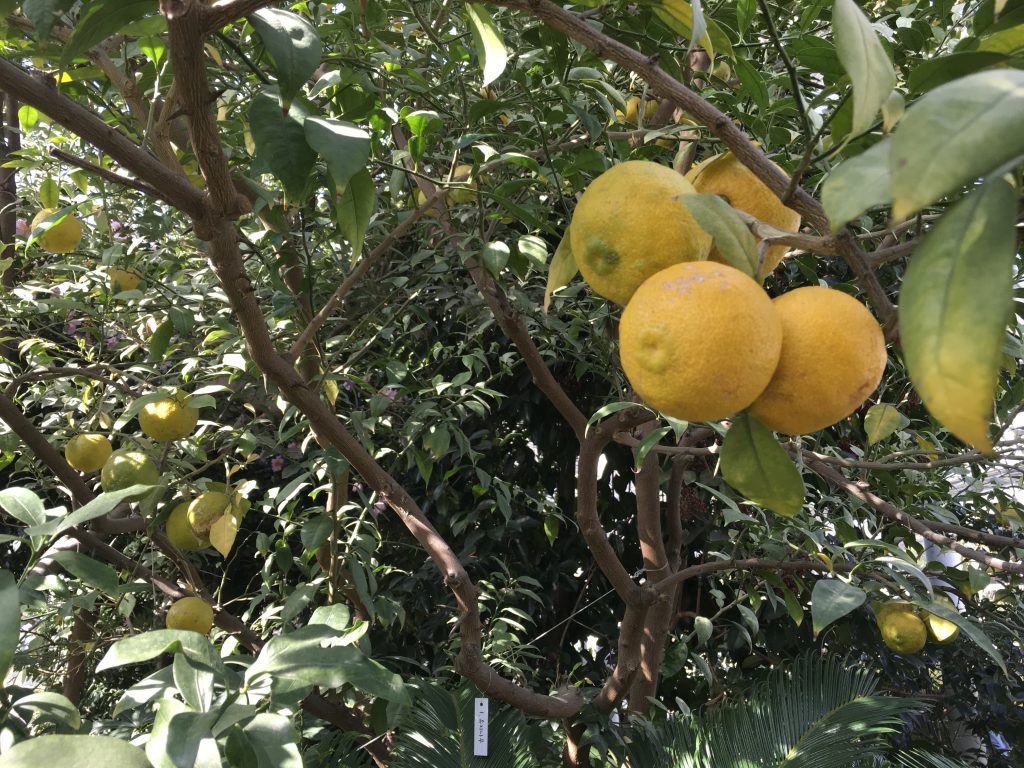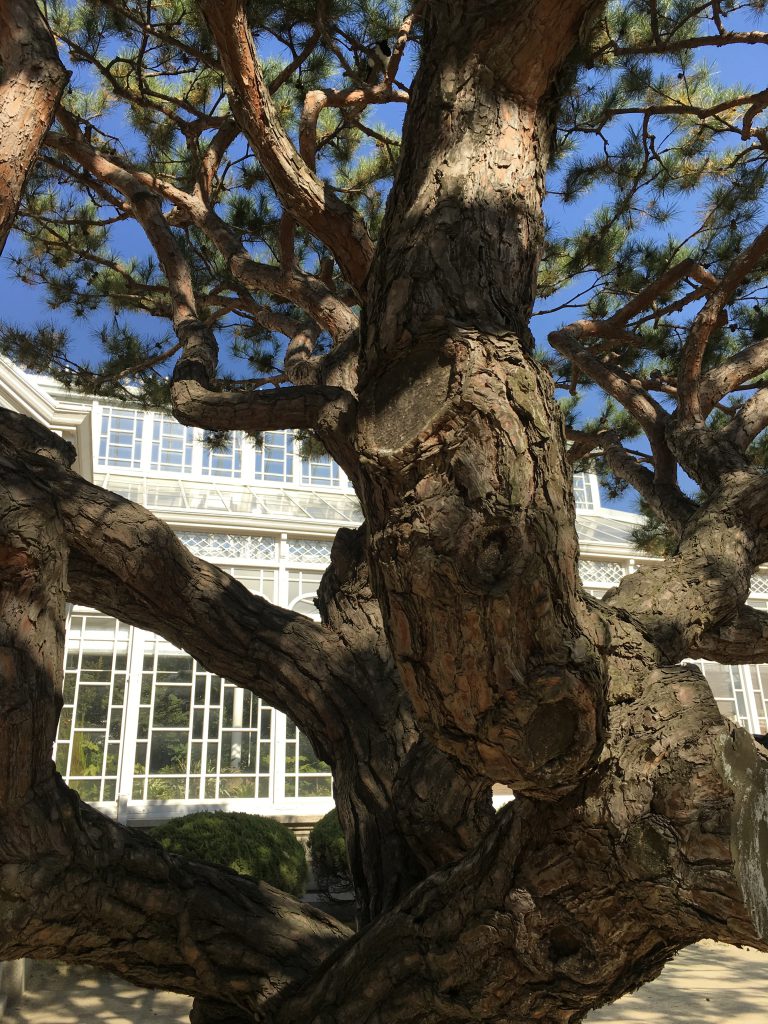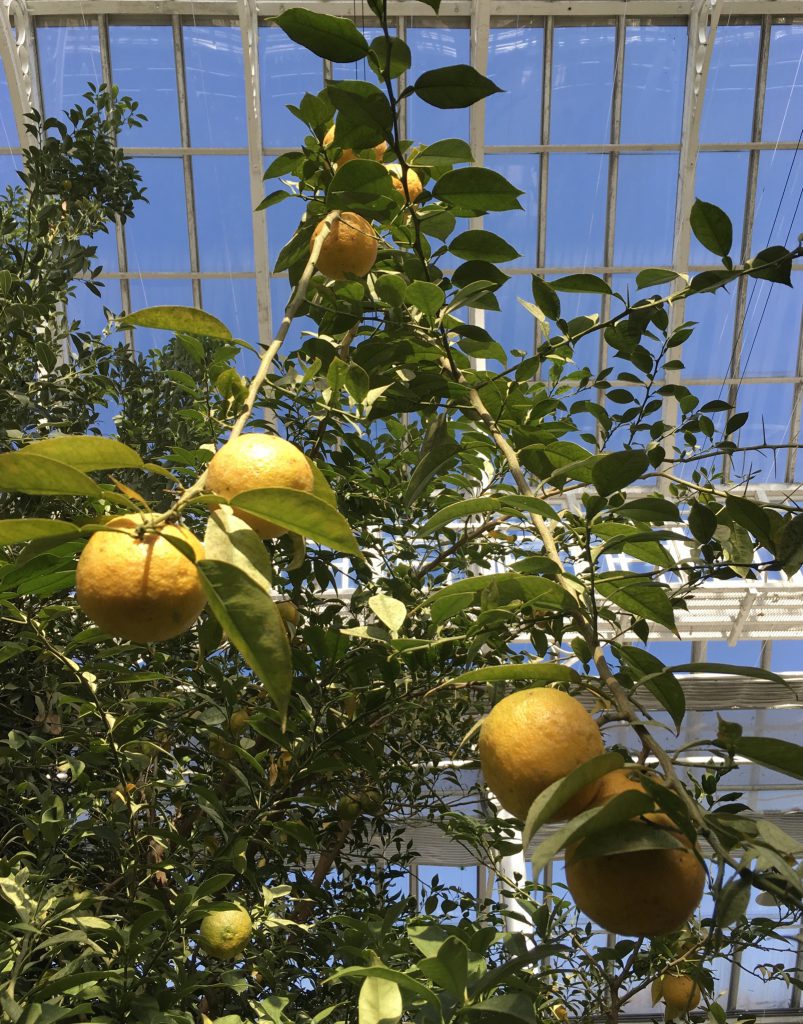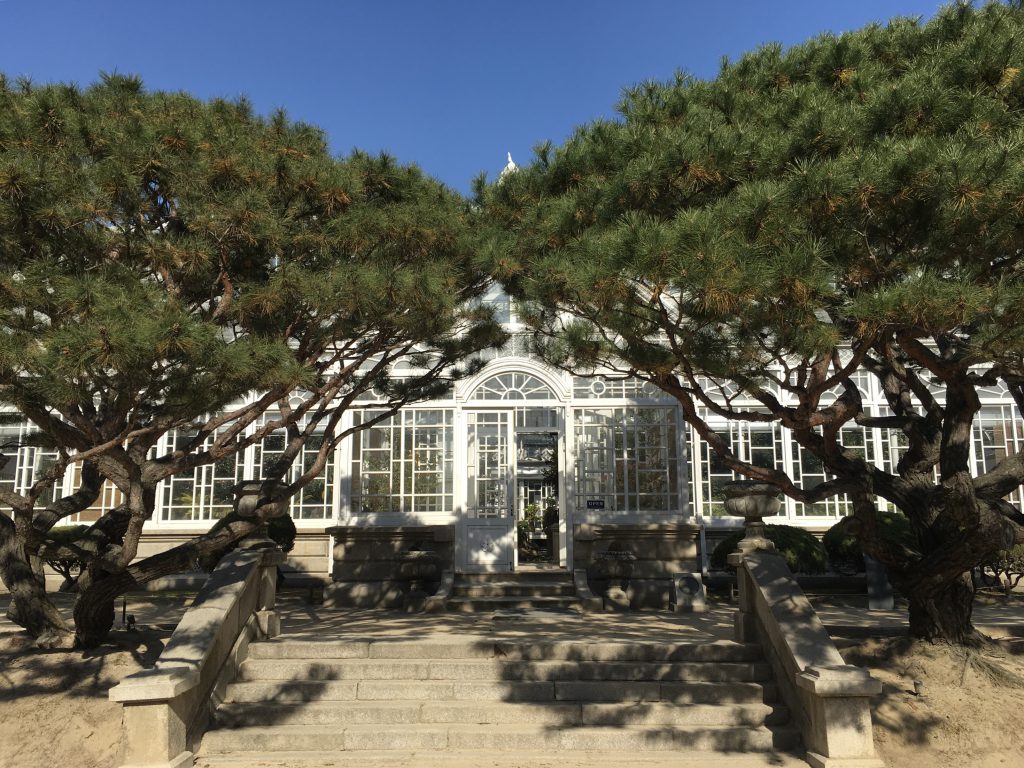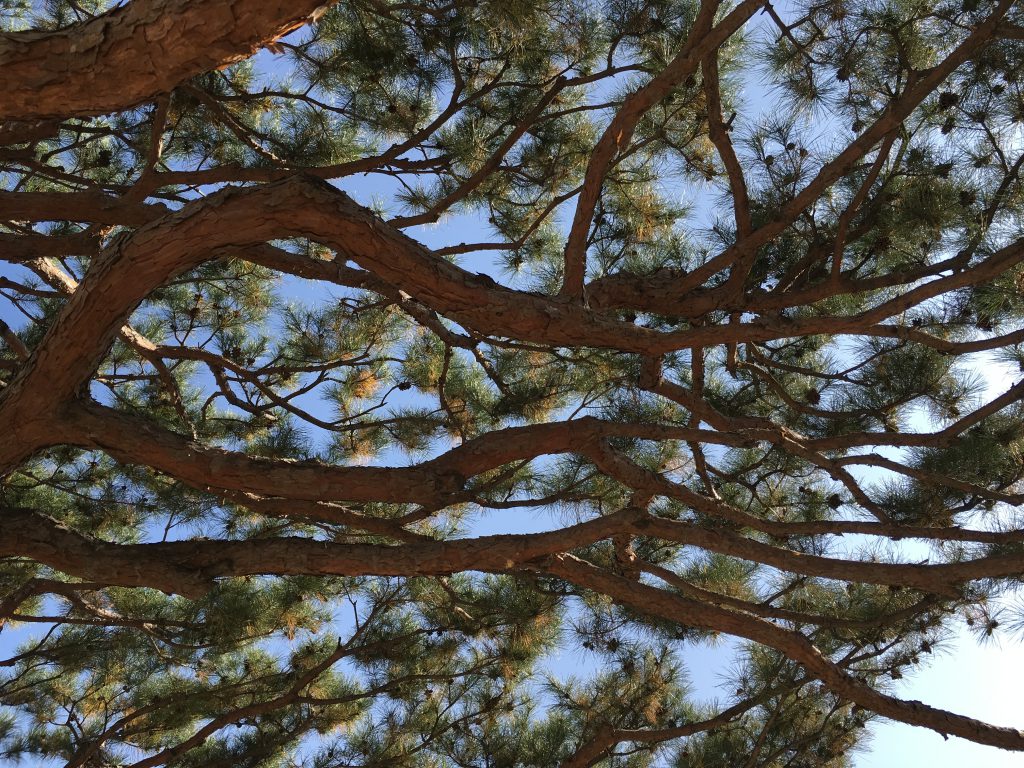 TO PAUSE
We had lunch back at Terarosa Coffee because it was close by, there were salads for lunch and it does not reject my Monzo debit card. I use Monzo when travelling overseas as they apply the Mastercard exchange rate directly to all payments without adding a percentage on top.
Time for a plate of salad: courgette baked with parmesan, roast aubergine with yogurt and pomegranate, spiced poached pear with pork pastrami and gorgonzola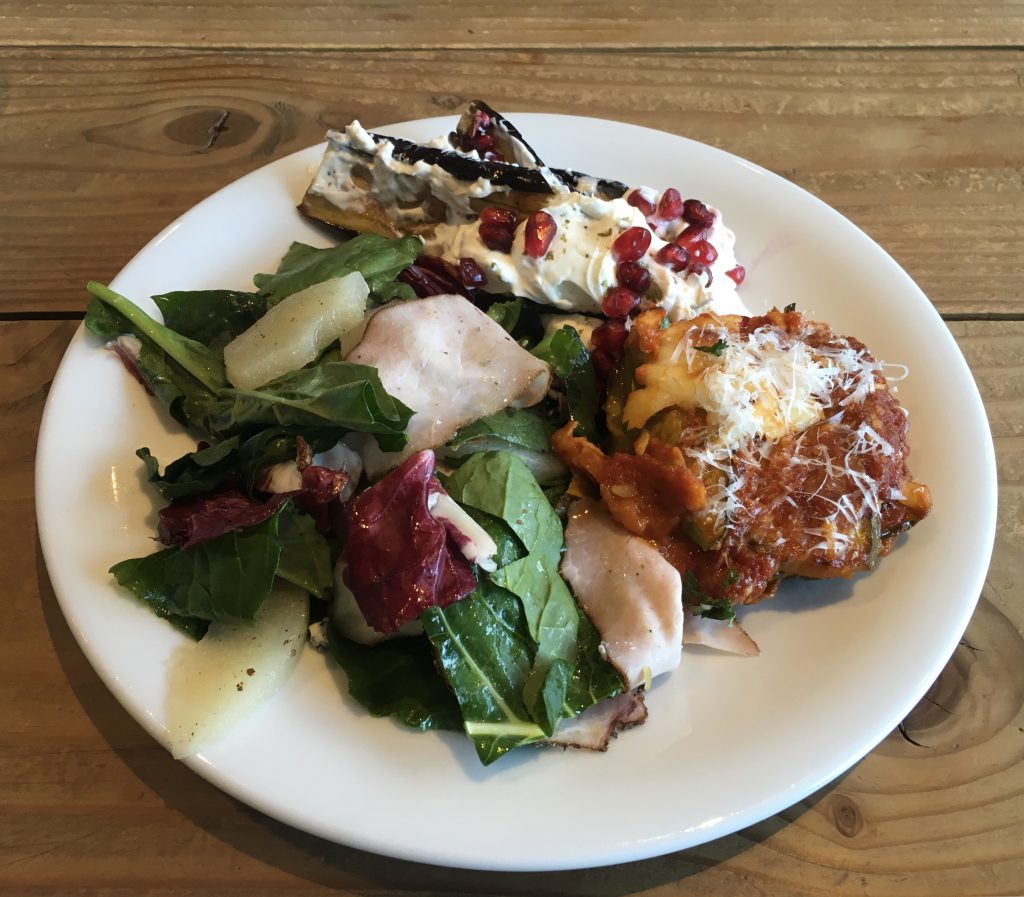 Time for another coffee and an orange and pistachio cookie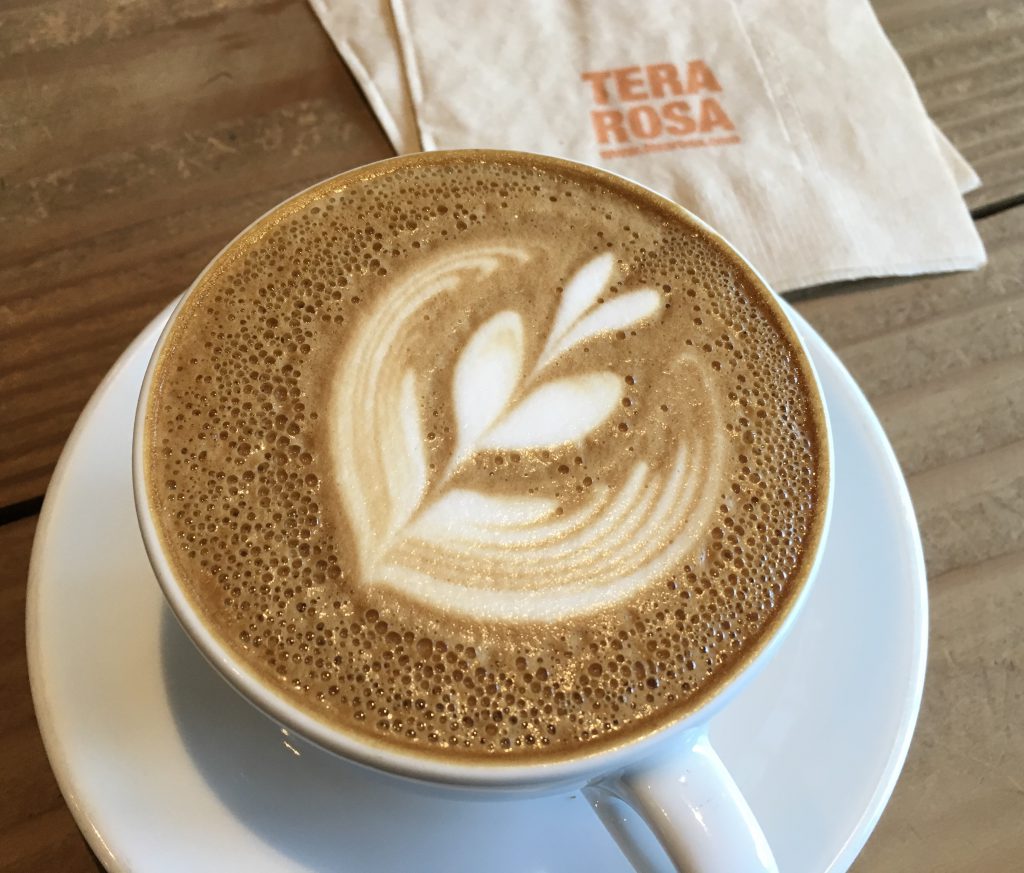 TO SEE
Having met up with TelCom Friend and walked up Samcheongdong-ro for an early barbeque dinner at Maple Tree, we walked down again towards Cheonggyecheon Stream for the Lantern Festival.
TelCom Friend said he could not believe it has been three years since he started working in Korea. For our part, we would not have thought that we would fall so hard for this country and its history, culture, language, food and of course, its films and tv dramas.
Seeing the Light 3: We never know where we would lead ourselves so perhaps it is better that God leads us. When God's people were wandering in the wilderness or desert after leaving their life of slavery in Egypt, we are told that By day the Lord went ahead of them in a pillar of cloud to guide them on their way and by night in a pillar of fire to give them light, so that they could travel by day or night. Neither the pillar of cloud by day nor the pillar of fire by night left its place in front of the people (Exodus 3: 21 – 22).
Two of Korea's most revered heroes: King Sejong the Great who advocated for Korea to have its own alphabet and Admiral Yi Sun-Sin who led the Joseon navy to victory against the Japanese in the 16th Century Imjin War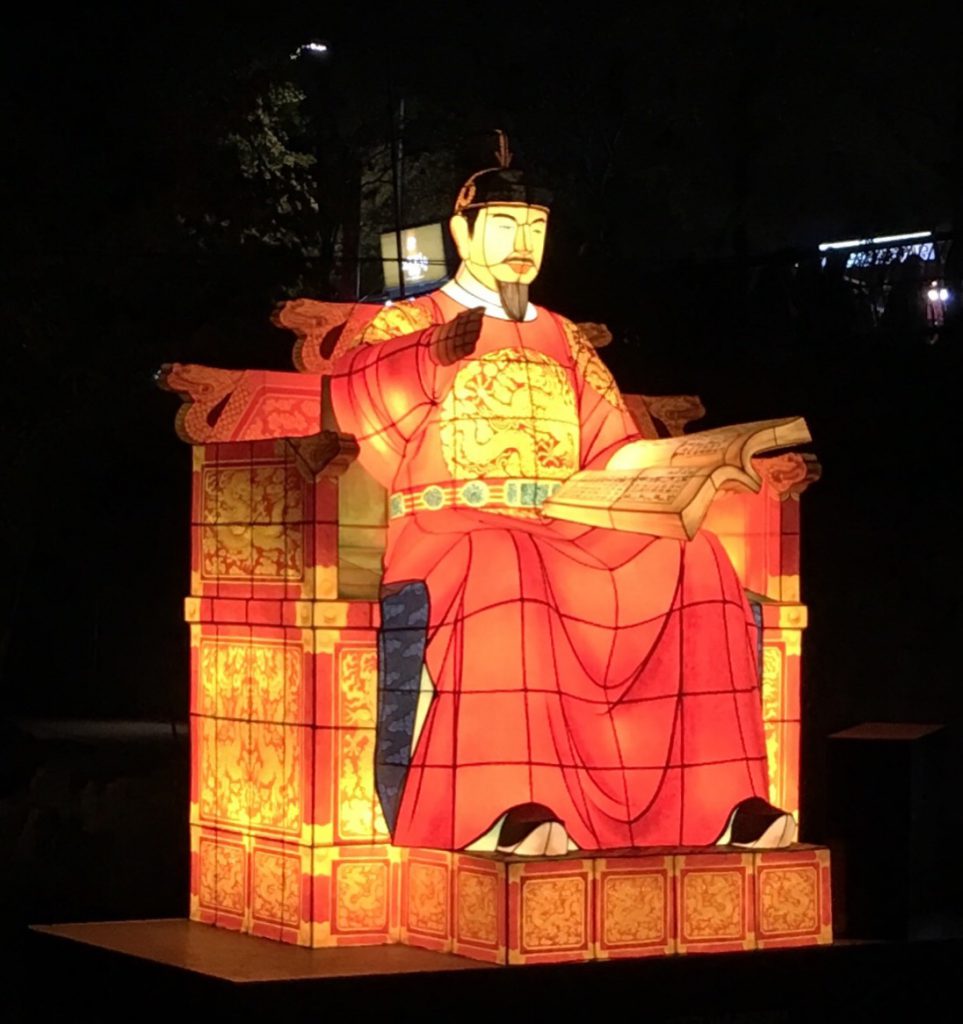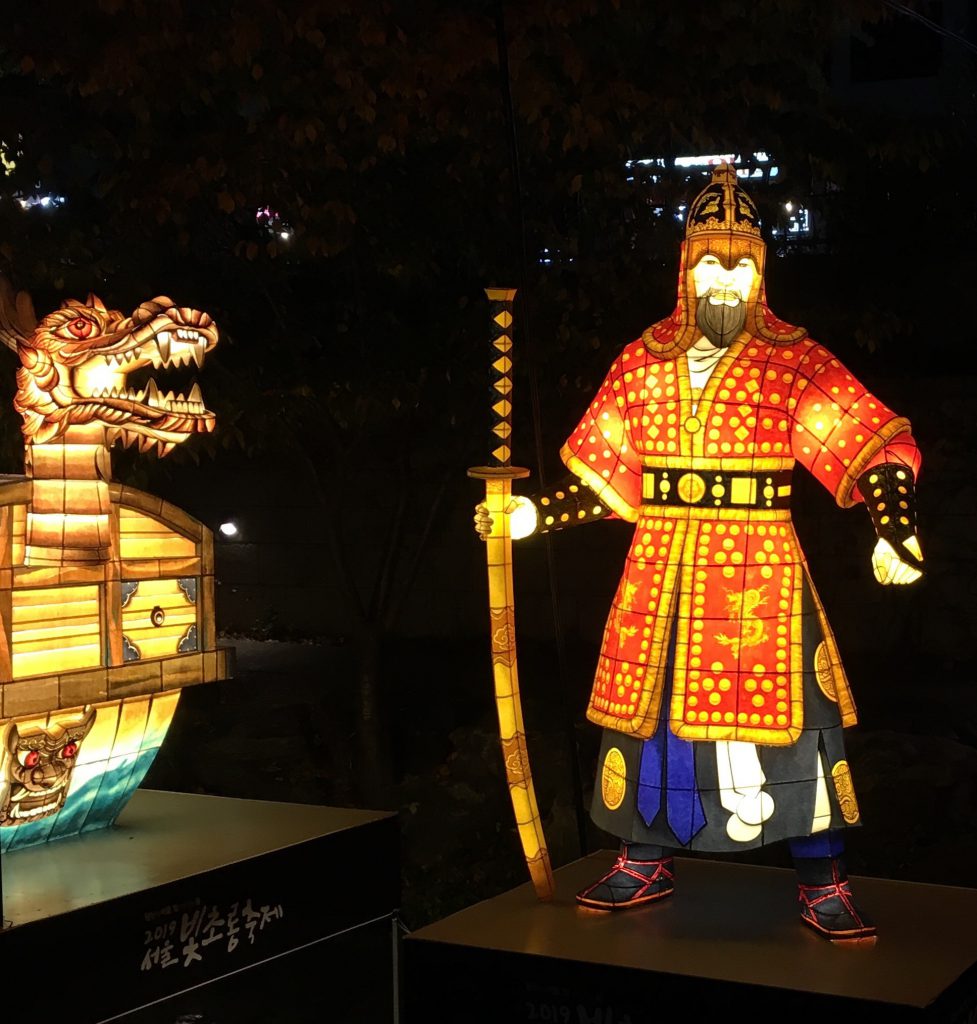 Characters from children's stories depicted in life-sized lanterns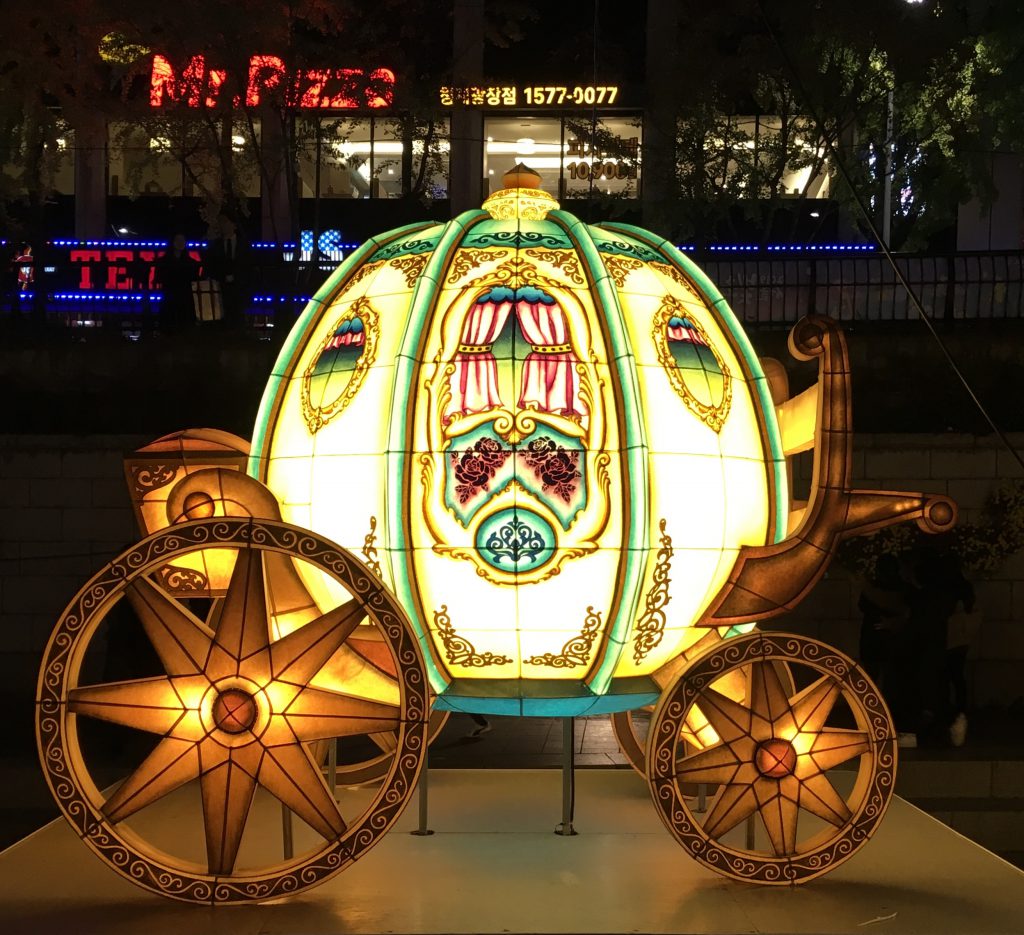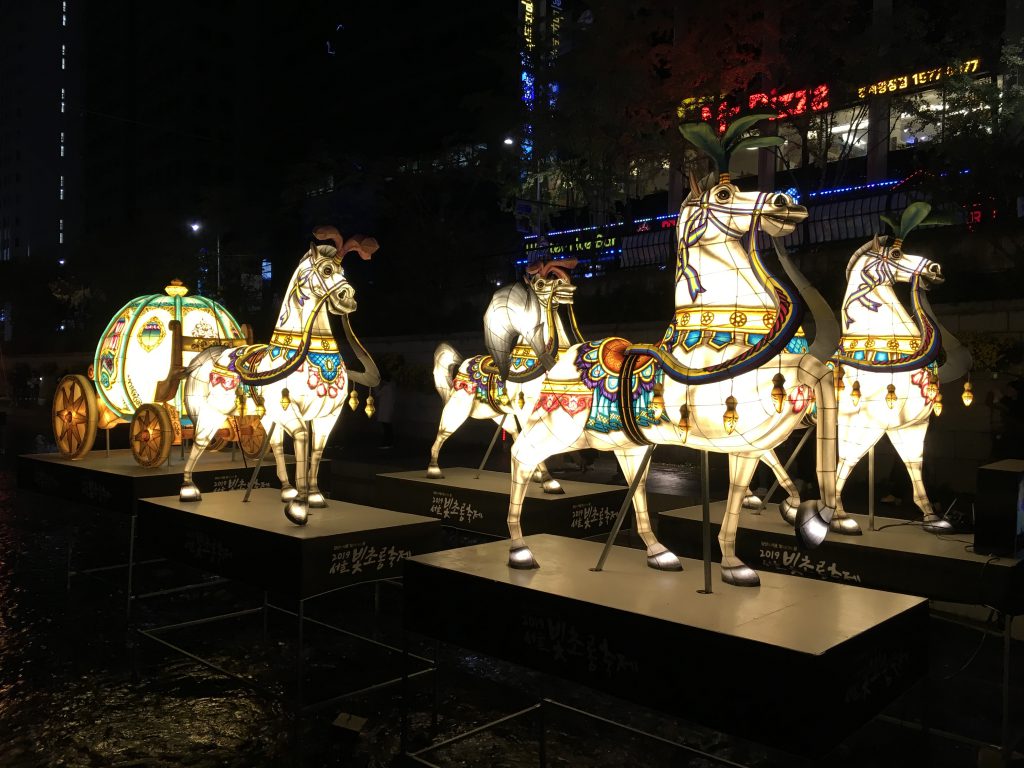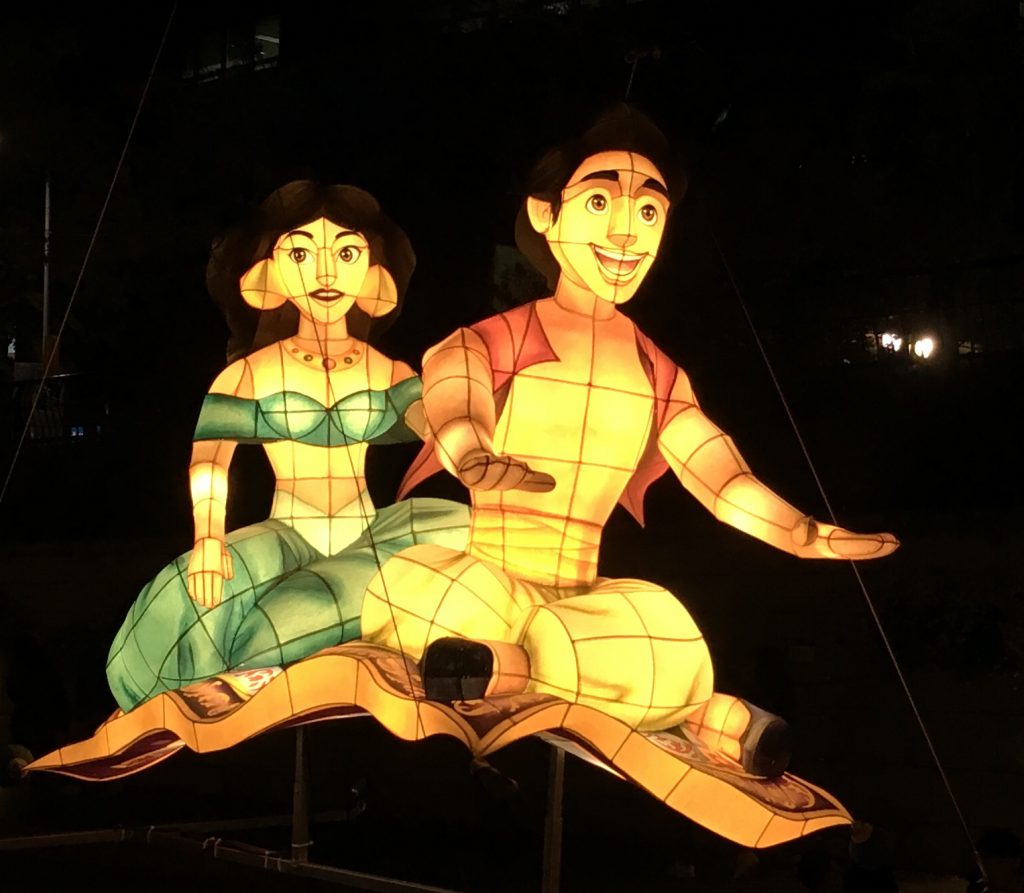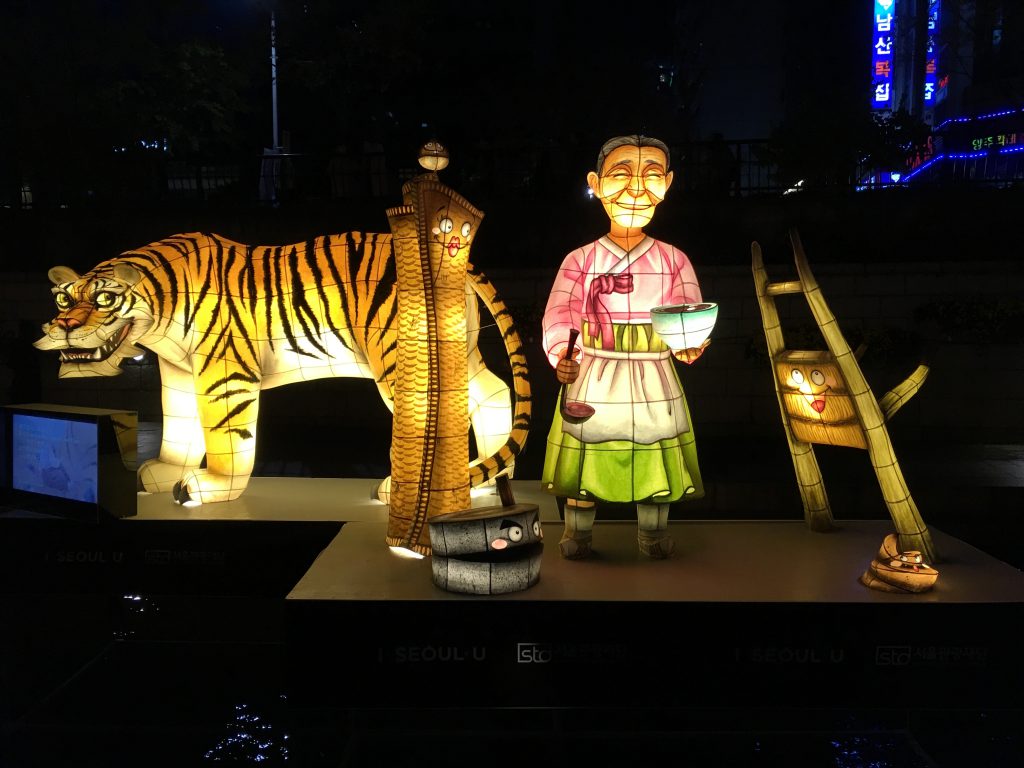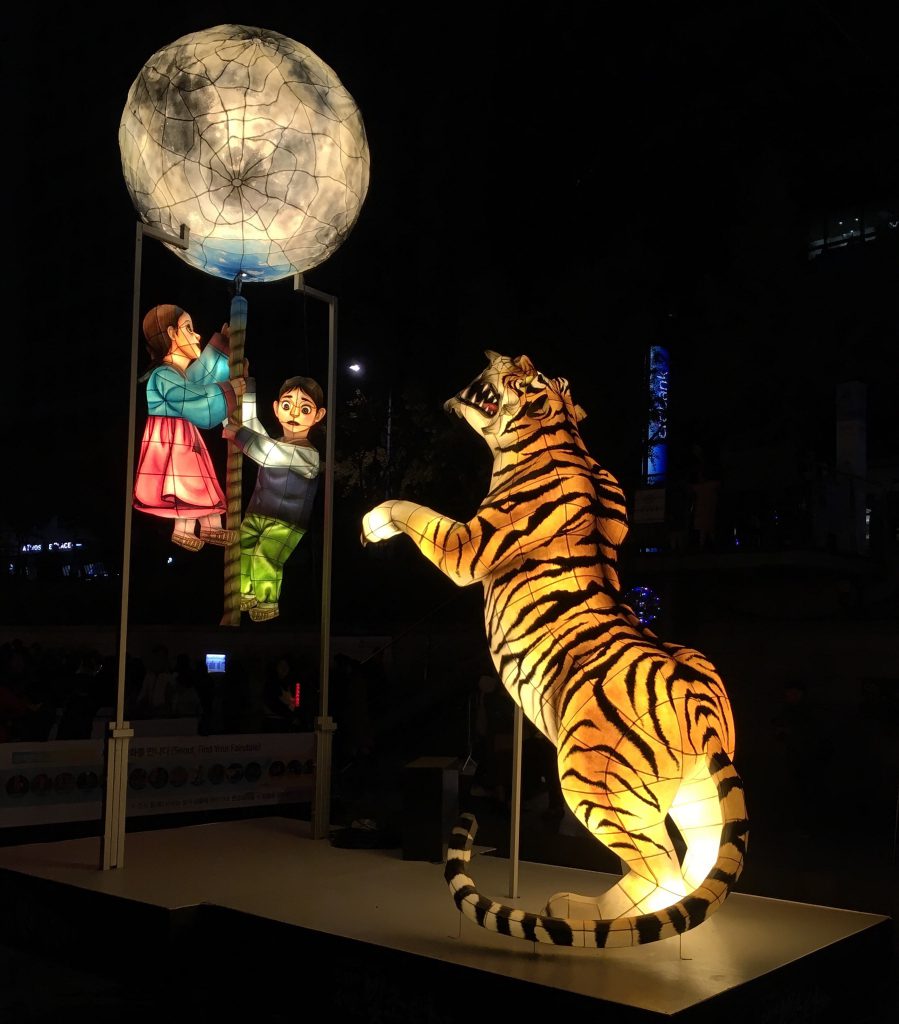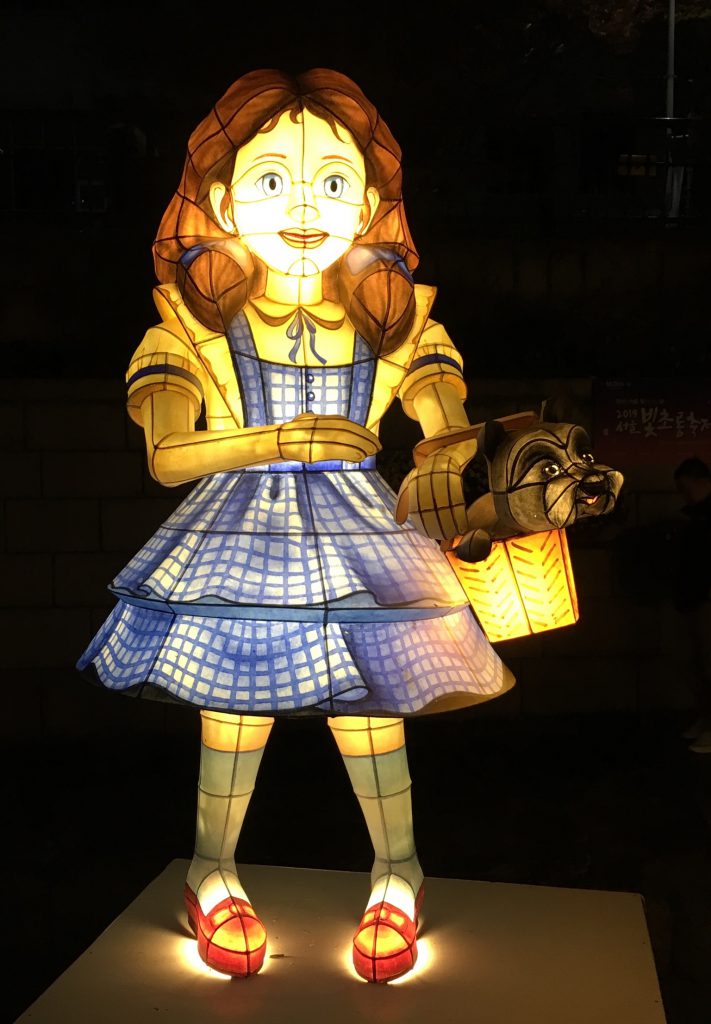 The only time the US and China might be happy to share a platform: an advertisement by the China Tourism Board and a lantern of Mount Rushmore featuring previous American Presidents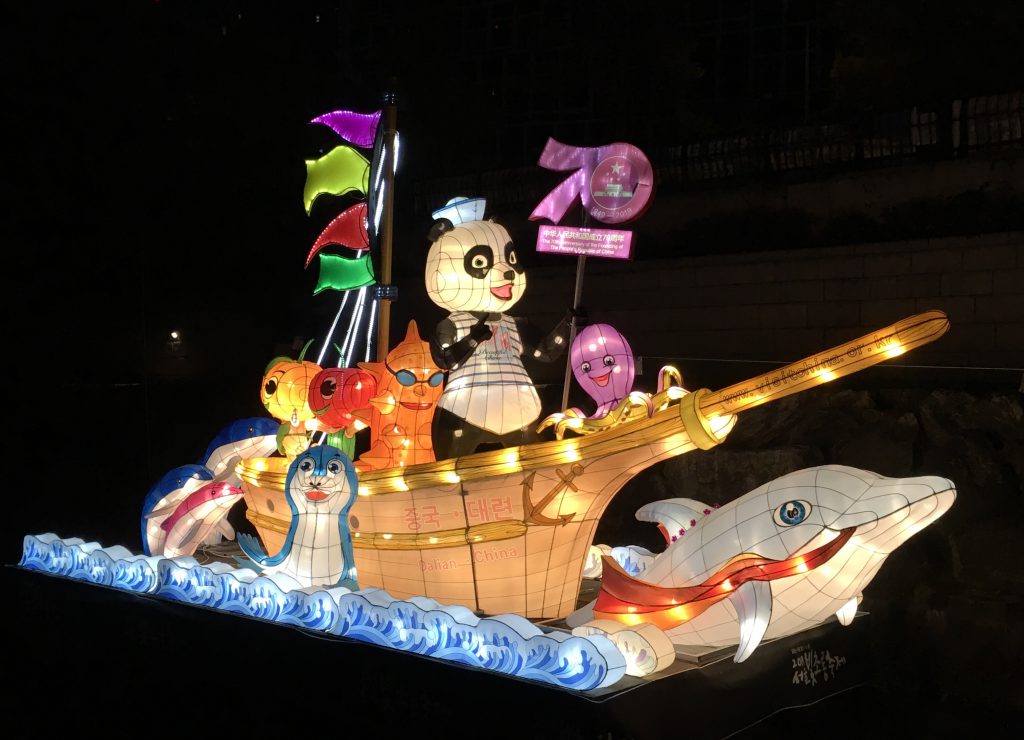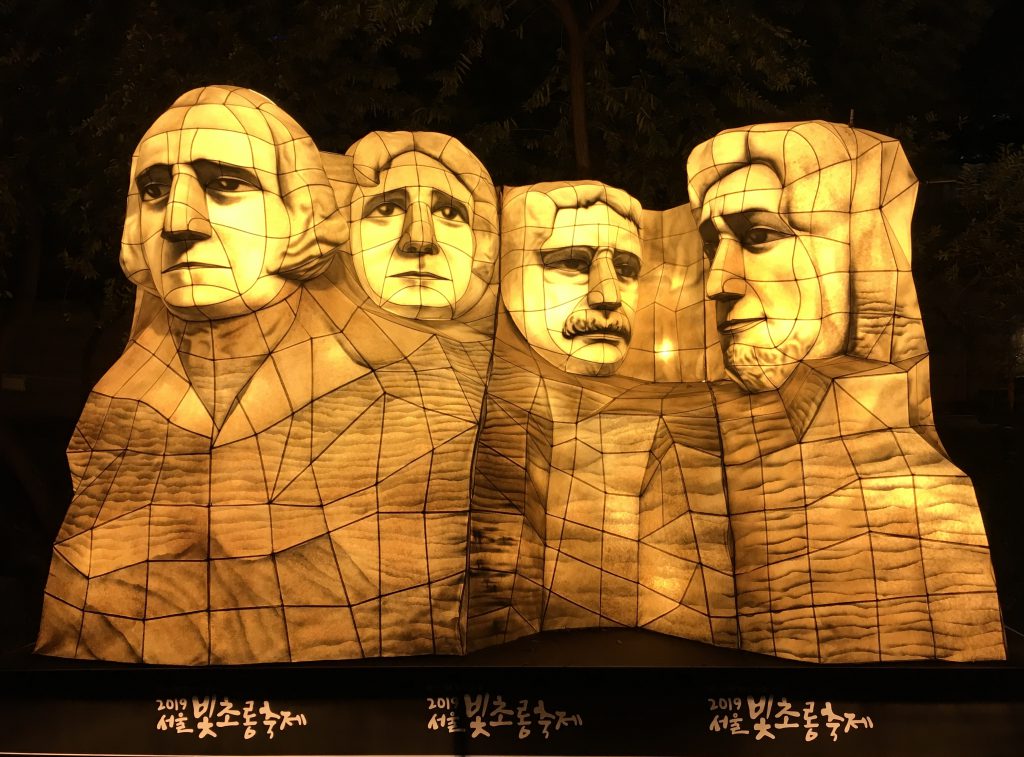 Well known local buildings: Namsan Tower, Dongdaemun Design Plaza and Seoul Station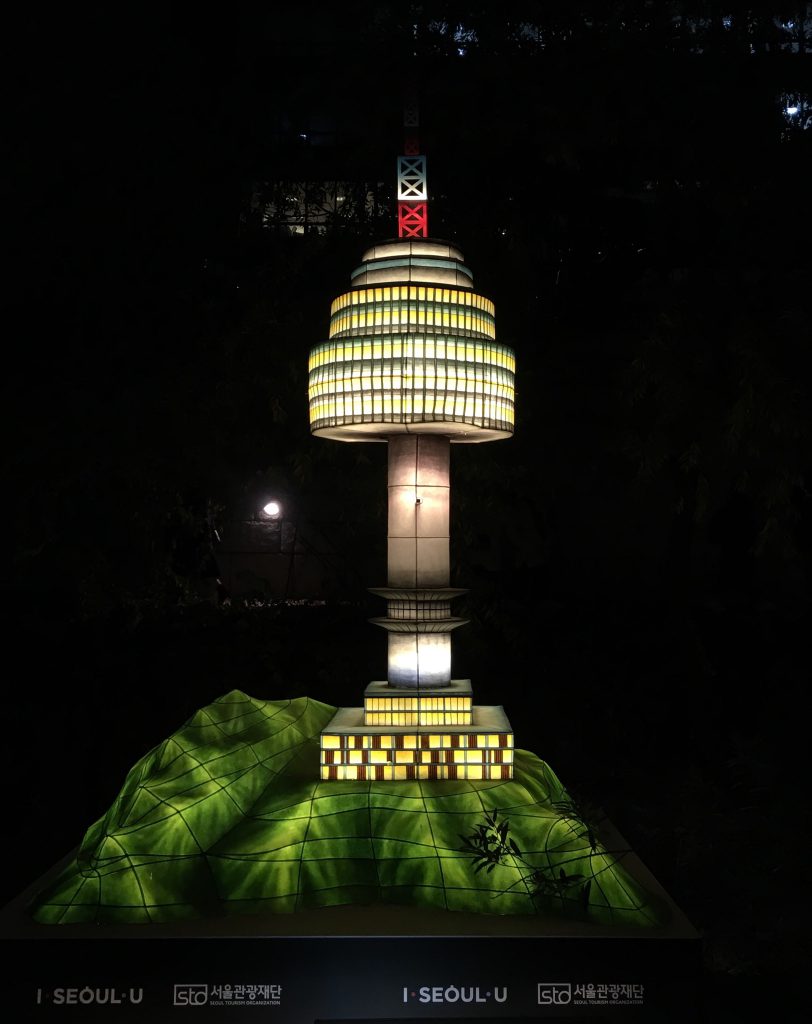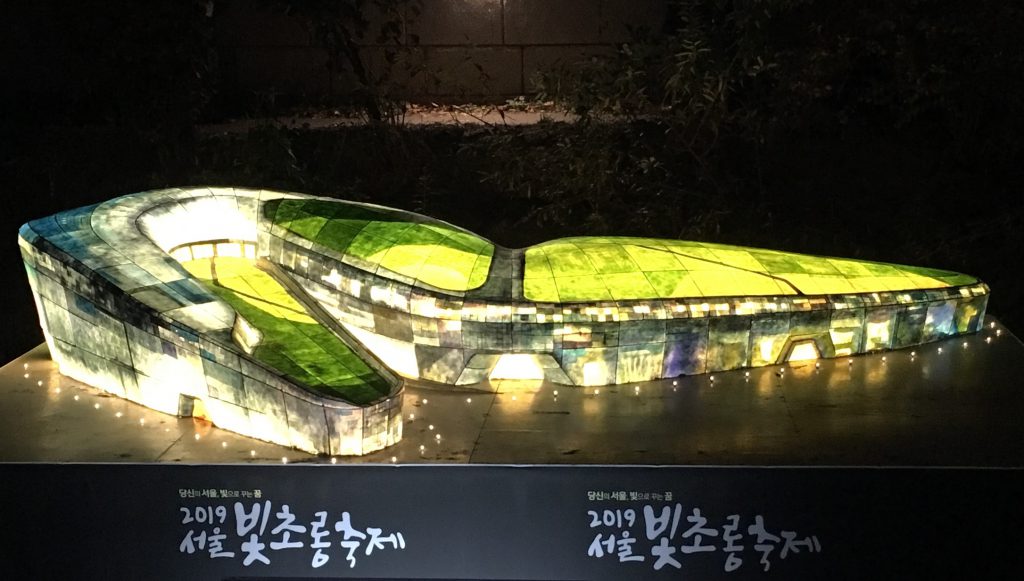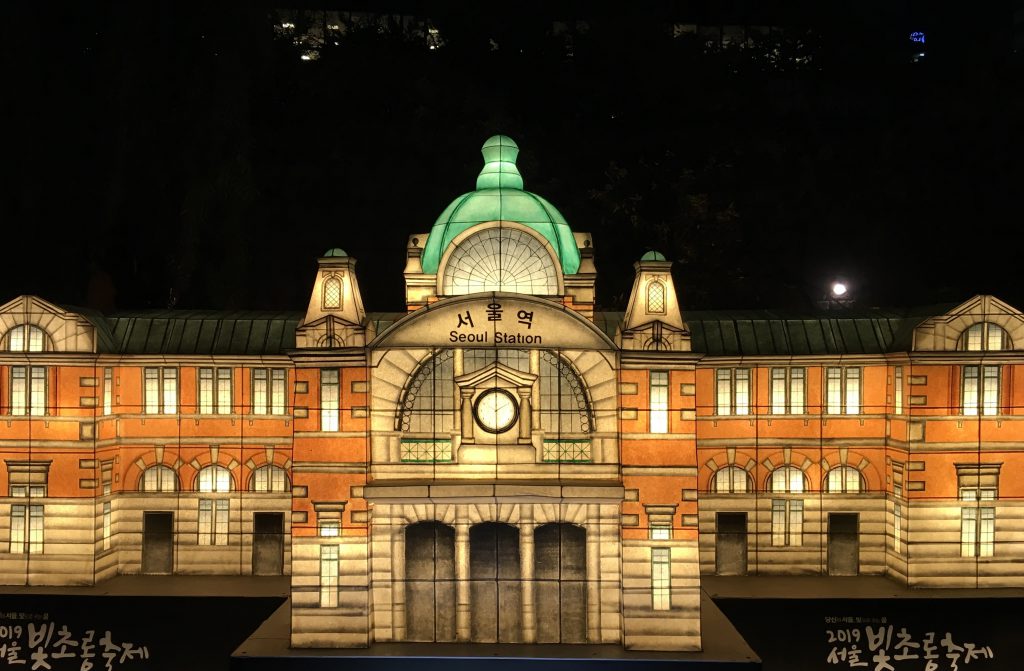 TO END THE DAY
Seeing the Light 4: I had not meant to take this out-of-focus photo of fish lanterns strung out in rows but it serves a purpose, after all the clear photos above, of showing that life is better with sharp vision.
My dad has had a bit of a setback with his eyes and recent tests reveal he has conjunctivitis, glaucoma and cataracts. No wonder he has been more than grumpy. If I went around with blurred vision I would not be functioning well at all.
But more than physical blindness the Bible always talks about spiritual blindness which has eternal consequences. In the Star Wars films Darth Vader invites Luke Skywalker to Give yourself to the Dark Side. It is the only way you can save your friends. If you are reading this then my wish is for you to find the real source of light for your life. Don't worry, you will still have a lot of friends!