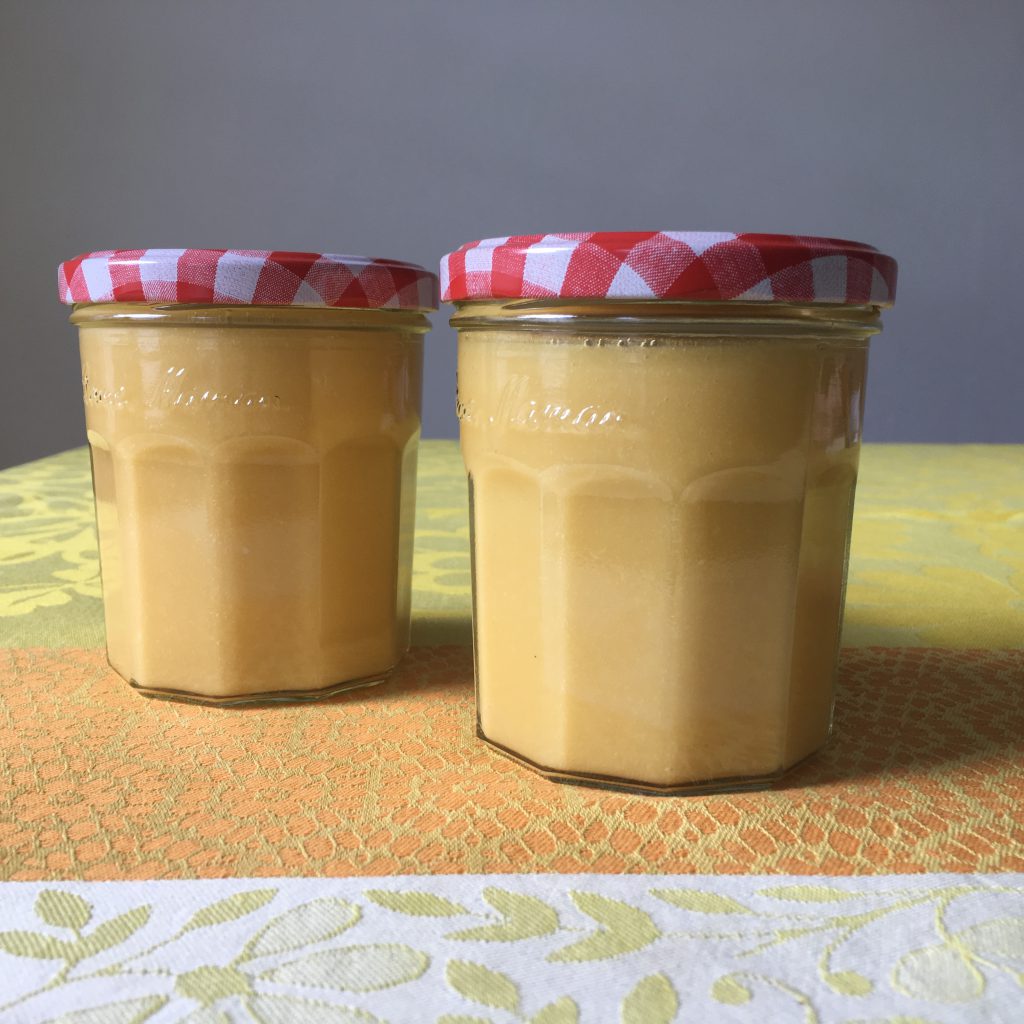 The Great British Bakeoff has begun its new series and I am already challenged by the demands placed on the contestants. The very first cake they have to make is a fruit cake, baked and decorated, in 2½ hours.  I commiserated with the contestant whose cake was not fully baked on the inside yet looked perfectly edible on the outside.
Years ago I made the same mistake and worse, I iced the cake then gave it as a Christmas present to French Couple. As one of our oldest friends, they did not say anything until I cut into my own cake on Christmas day. I was horrified and called them up. Not to worry, they said, the birds loved it all the same. Since I make the same cake every year, I really do not know what happened, and in the Bakeoff you hear the contestants say time and time again: this has never happened before.
One of the reasons I have a Thermomix is that I would prefer consistency especially when it comes to recipes requiring precise temperature control. Here is a recipe for Passionfruit and Lime Curd, made with some passionfruit that KL Sister gave me on our recent trip. I added lime juice to enhance the taste and aroma of the passionfruit juice.
I do not have a non-Thermomix recipe but can suggest Delia Smith's recipe, because you can't go far wrong with dear Delia.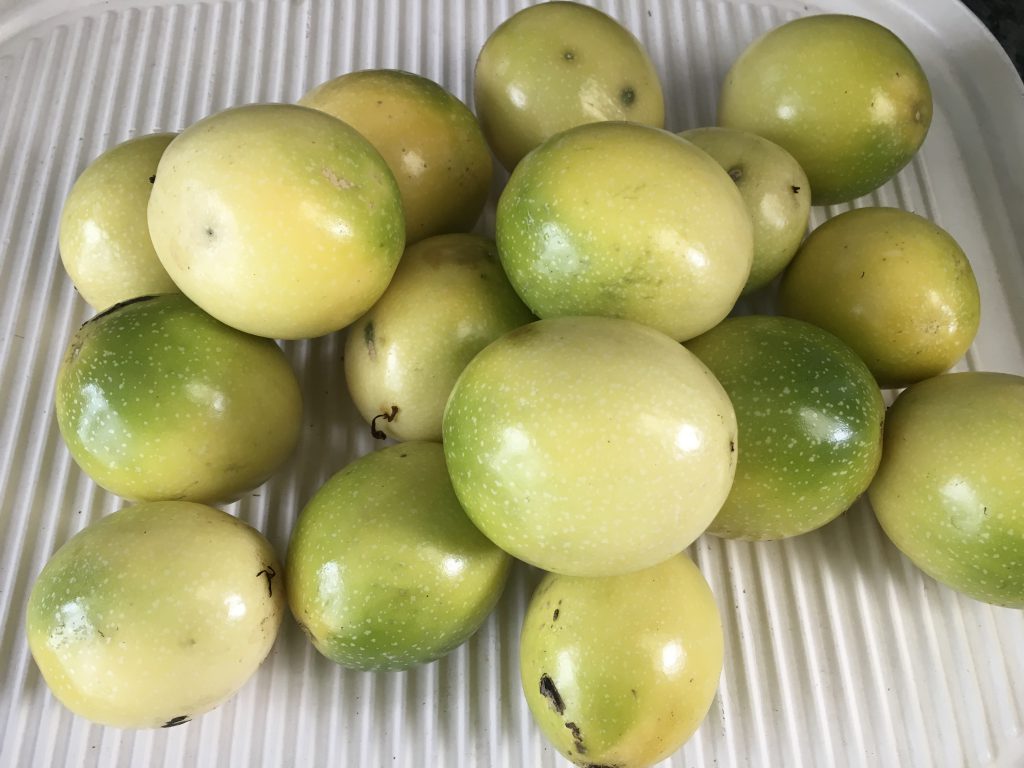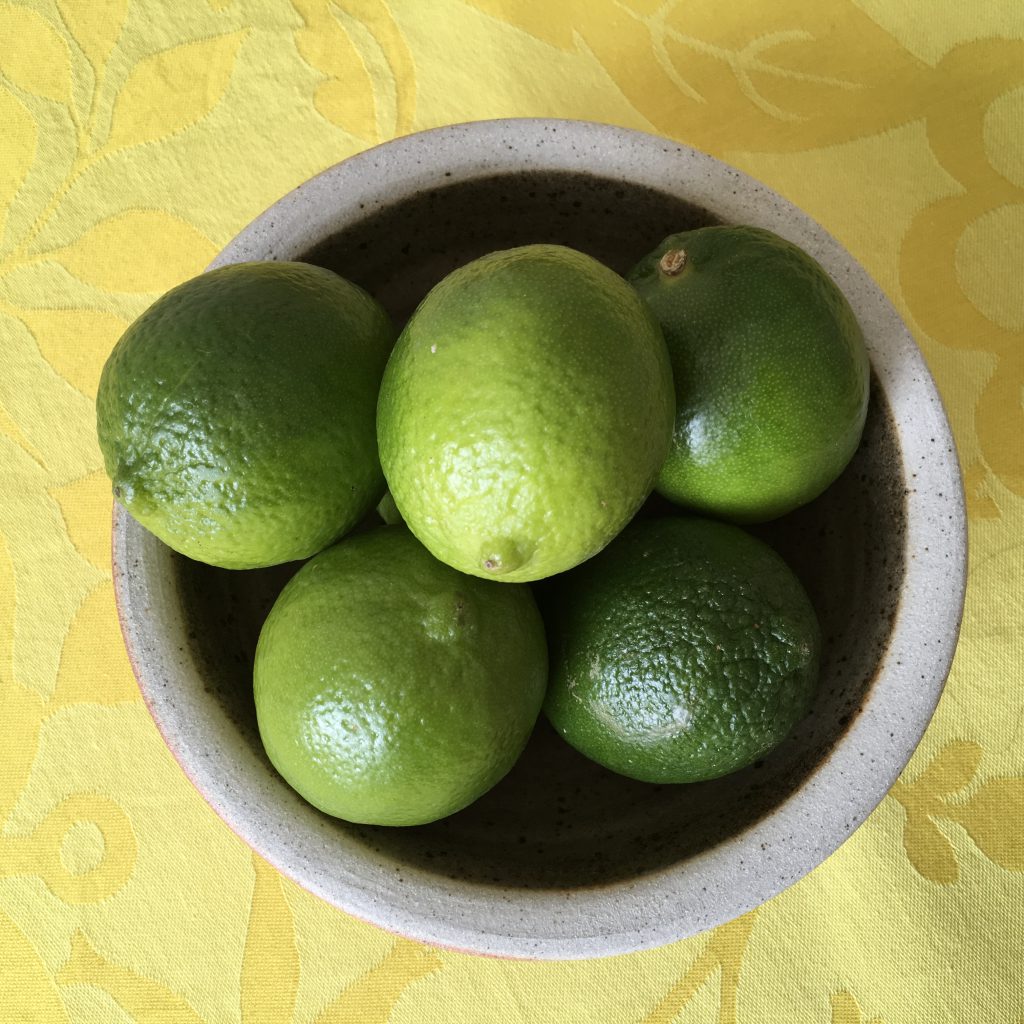 For the Curd:
200 g unrefined castor sugar
120 g unsalted butter, diced
3 eggs
100 g passionfruit juice
50 g lime juice
How to Make:
Slice the passionfruit in half and scoop out the juicy seeds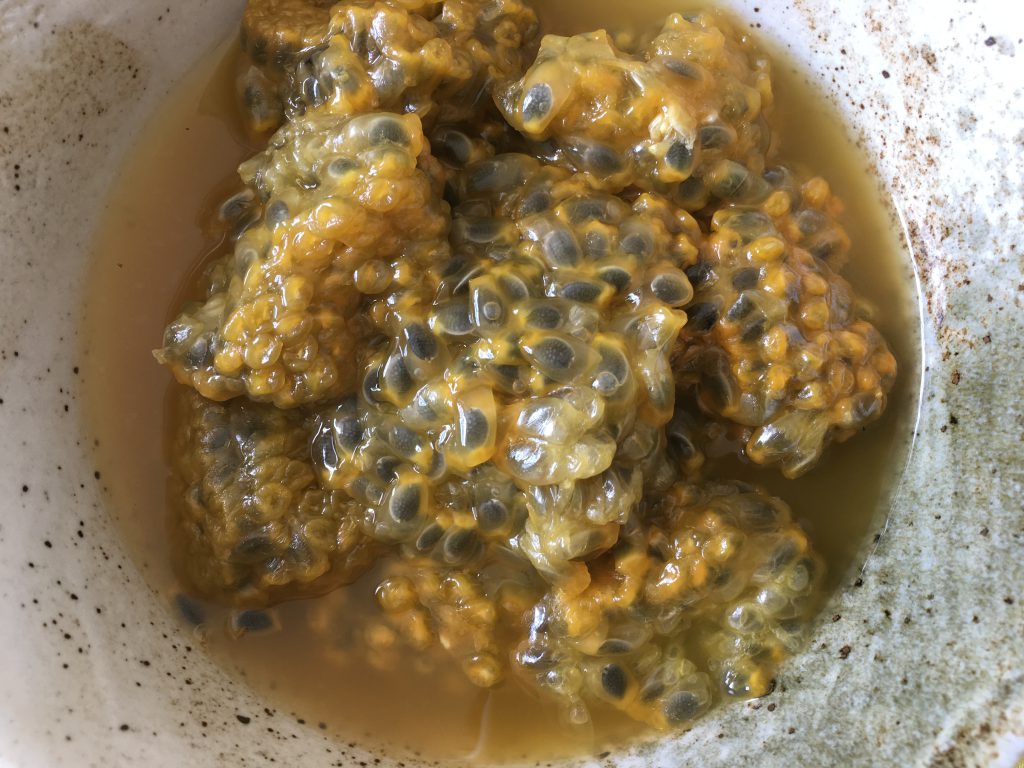 Loosen the seeds with a fork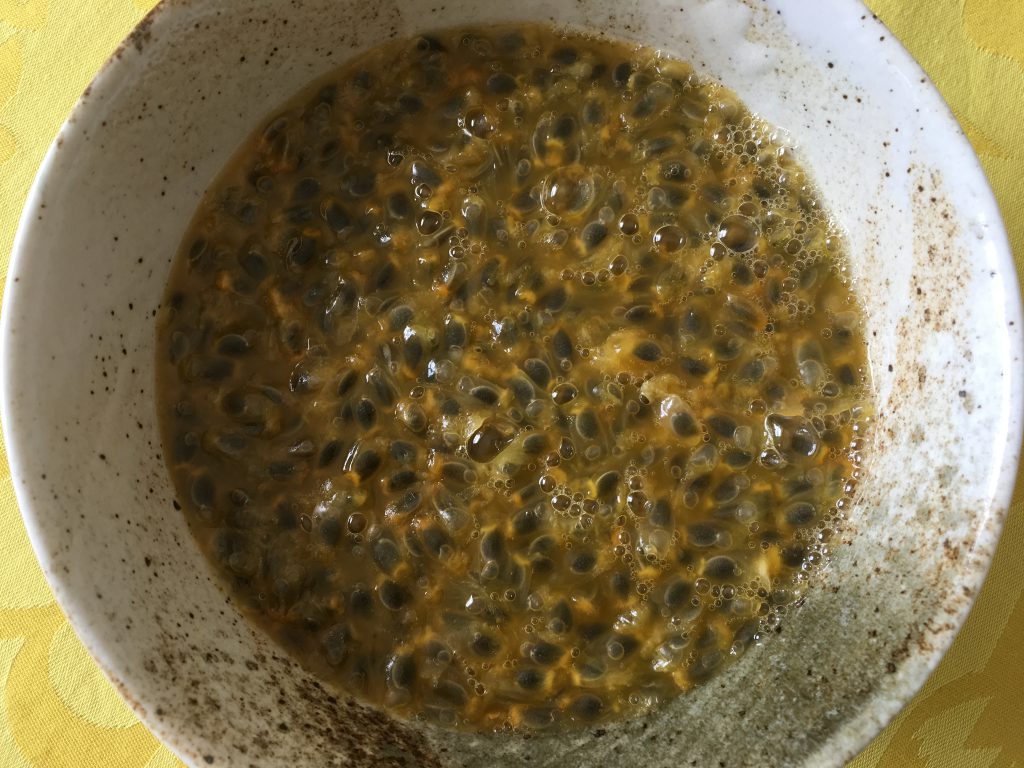 Sieve the seeds and collect the passionfruit juice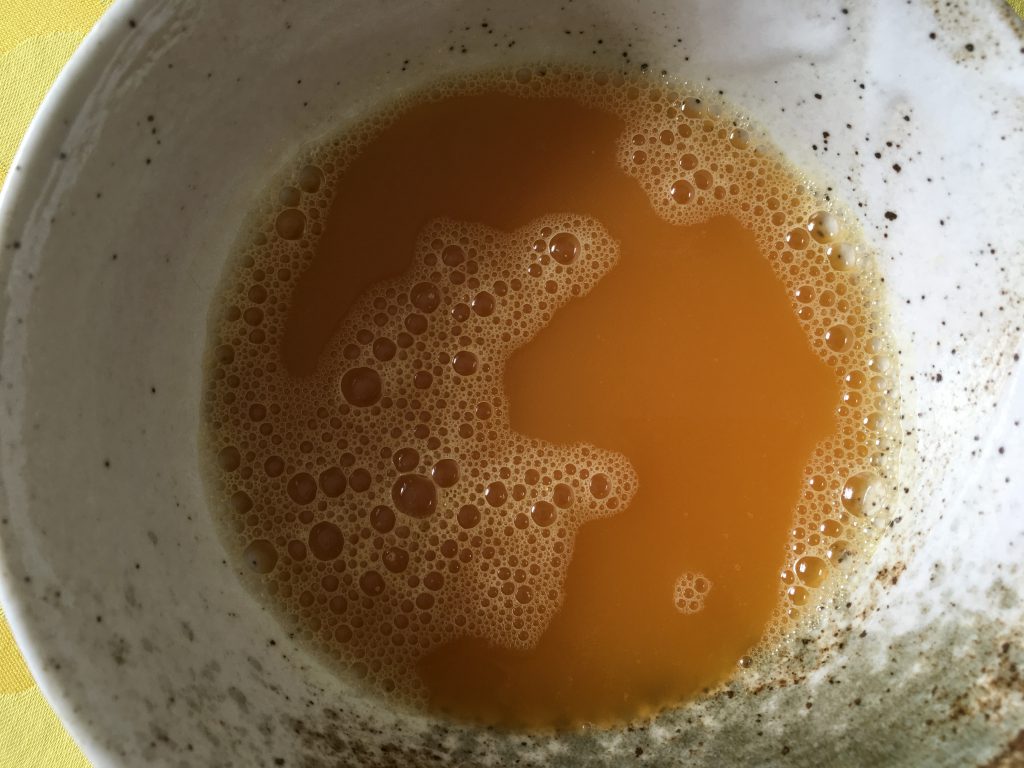 Separately, squeeze the limes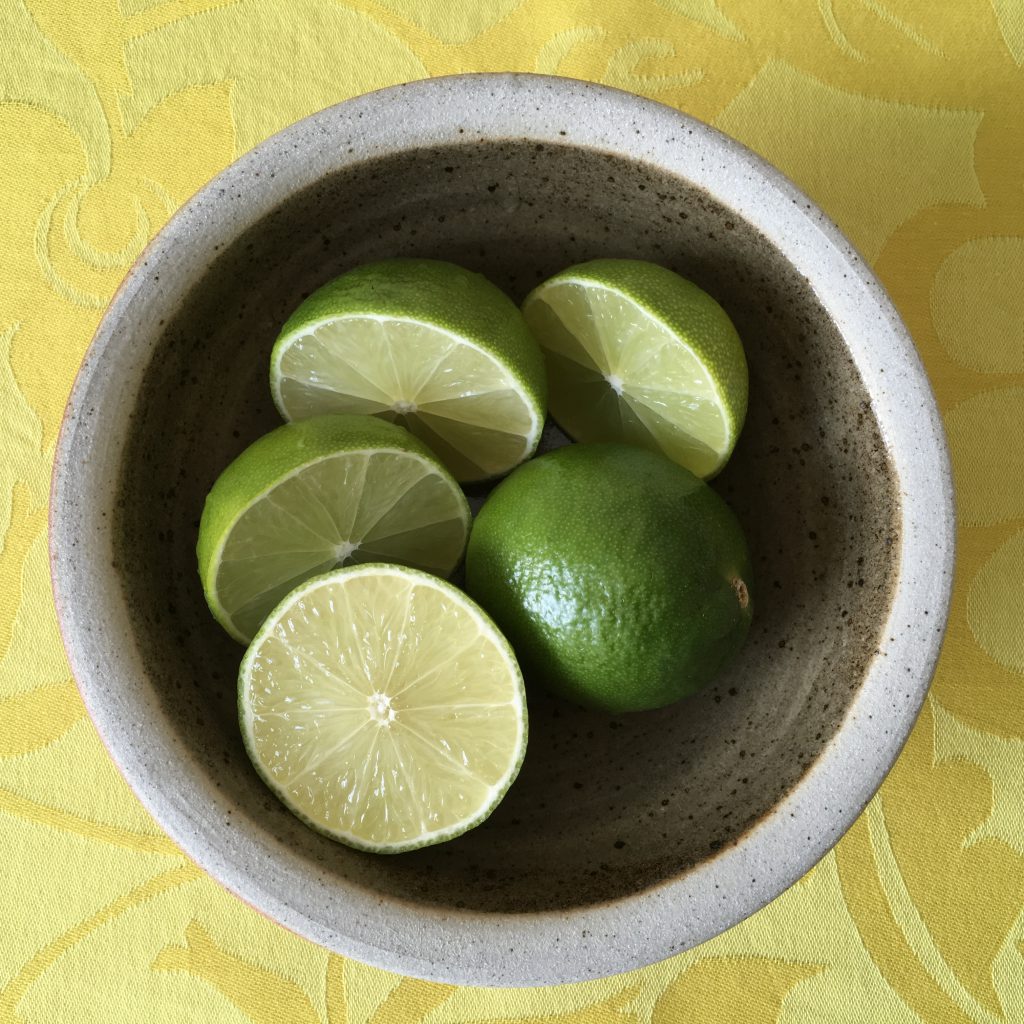 Place the sugar, butter, eggs, passionfruit and lime juices into a Thermomix bowl.
Leaving the measuring cup off, cook 20 minutes/ 90°C/ speed 2.
Insert the measuring cup and mix 25 seconds/ speed 6.
Transfer the curd to 2 sterilised glass jars with screw-top lids. Screw the lids on and allow to cool before serving or storing in fridge.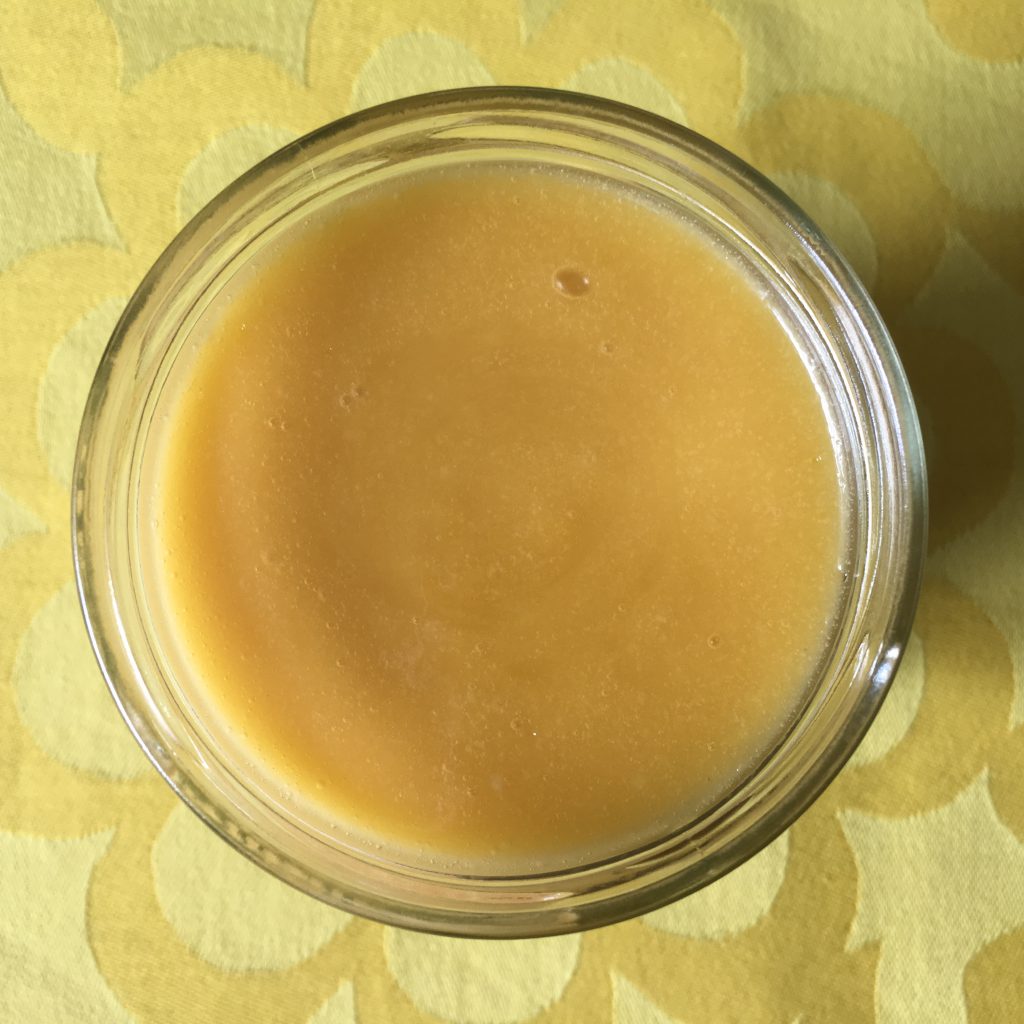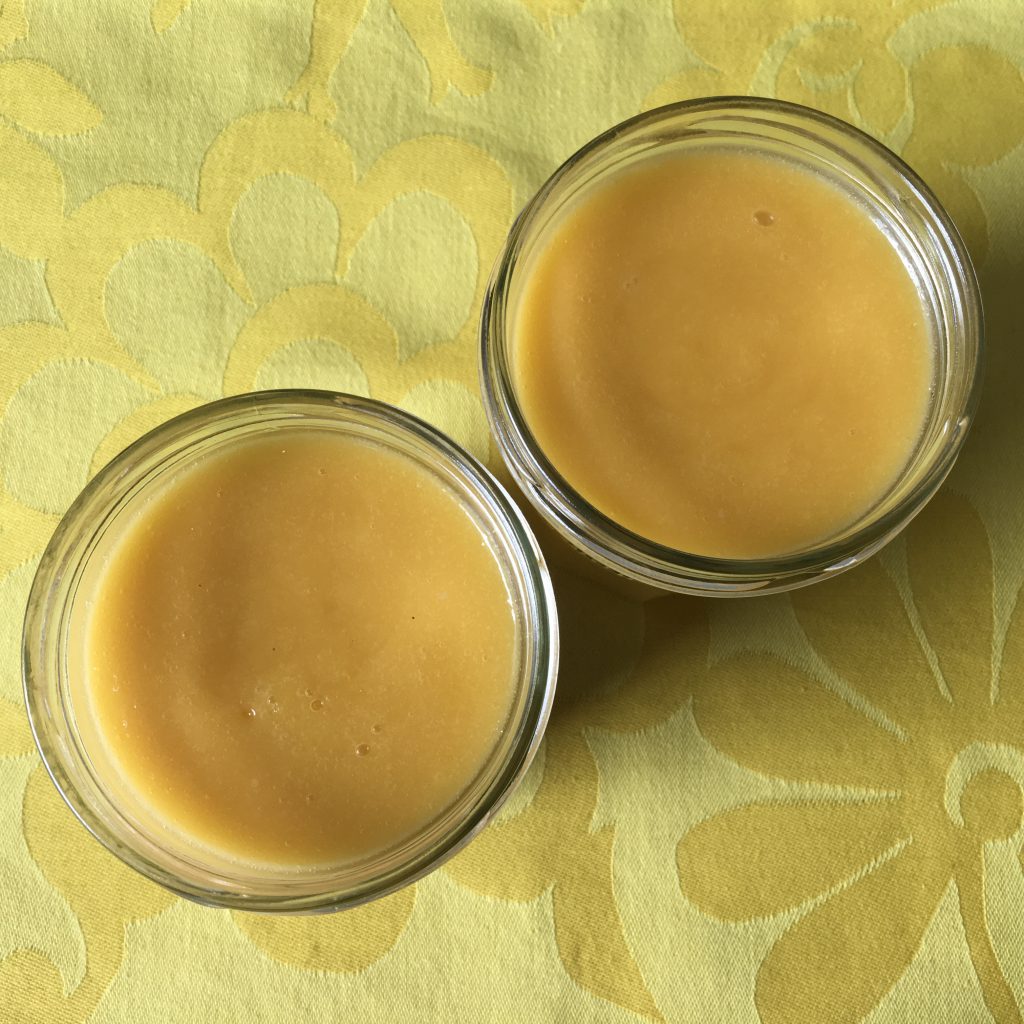 I was going to write up a list of restaurants in KL which we tried but needed to use the passionfruit up quickly. Next post, perhaps.