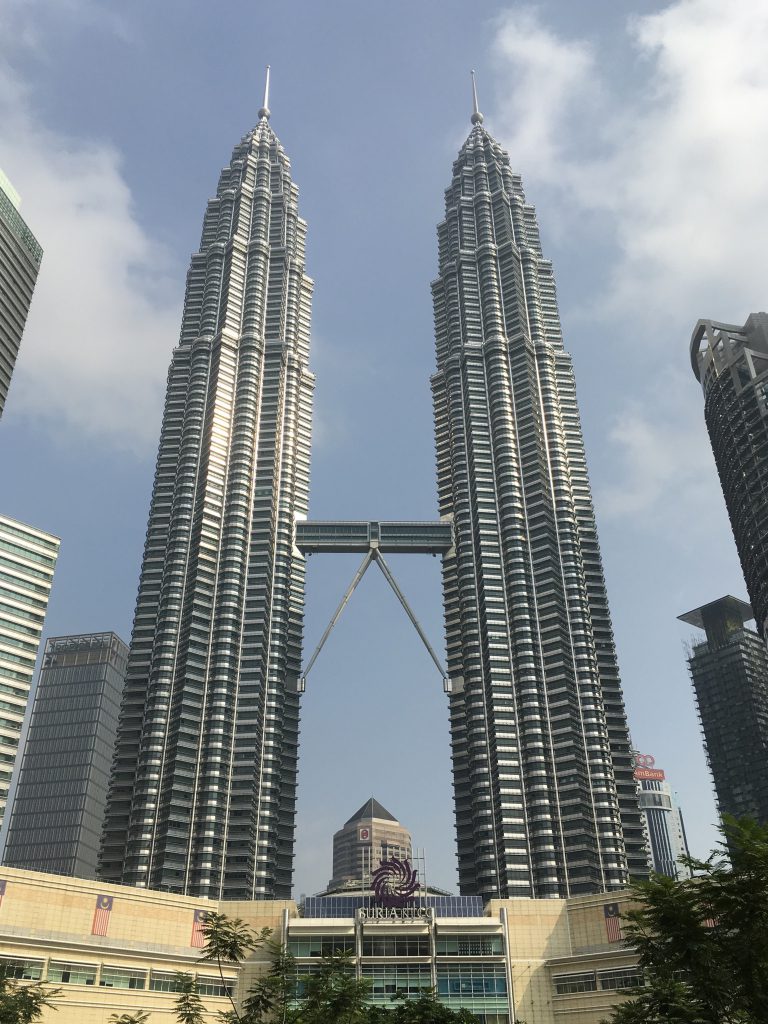 I am writing this in the Mandarin Oriental Kuala Lumpur where our family association dates back 20 years to when it first opened. Their swimming pool was the site of many adventures involving Junior Two as the Little Mermaid. There are other newer hotels in the area (I can also recommend the Grand Hyatt) but the location of the M.O. is really the best.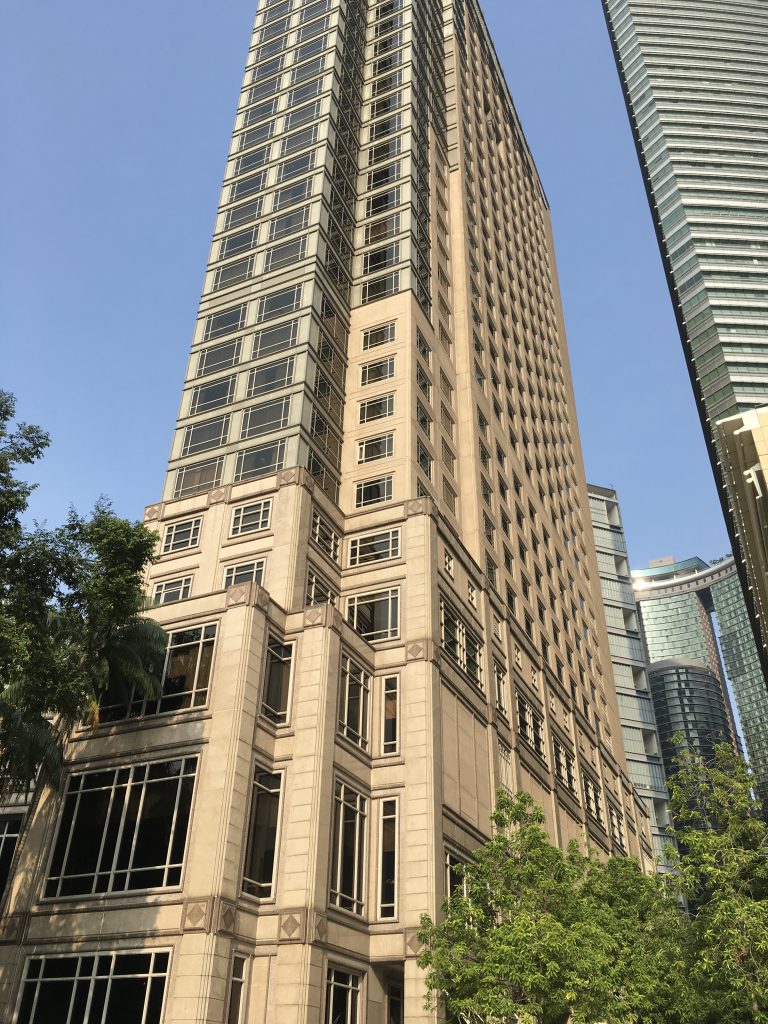 For all of us who live overseas but who still have family in KL, every trip is a mixed blessing. Plus: good food, warm weather. Minus: family duties, bad traffic.
This is one of those rare occasions when Mr Gochugaru and I decided to stay in a hotel for a few days prior to meeting up with Junior Three, fresh off the boat from three months of solo travel around East Asia. We are then transferring to a serviced apartment for a bit more space to chat and to watch Netflix together.
Since the breakfasts at the M.O. are copious and never ending, we had to exercise restraint and then we actually had to exercise. Fortunately KLCC Park is on our doorstep and here are a few photos taken from our daily walking loop. If you are conscientious in disposition you could do multiple loops but we are technically on holiday so don't sweat it applies here.
The fountain, with a backdrop of commercial buildings, at the start of our walk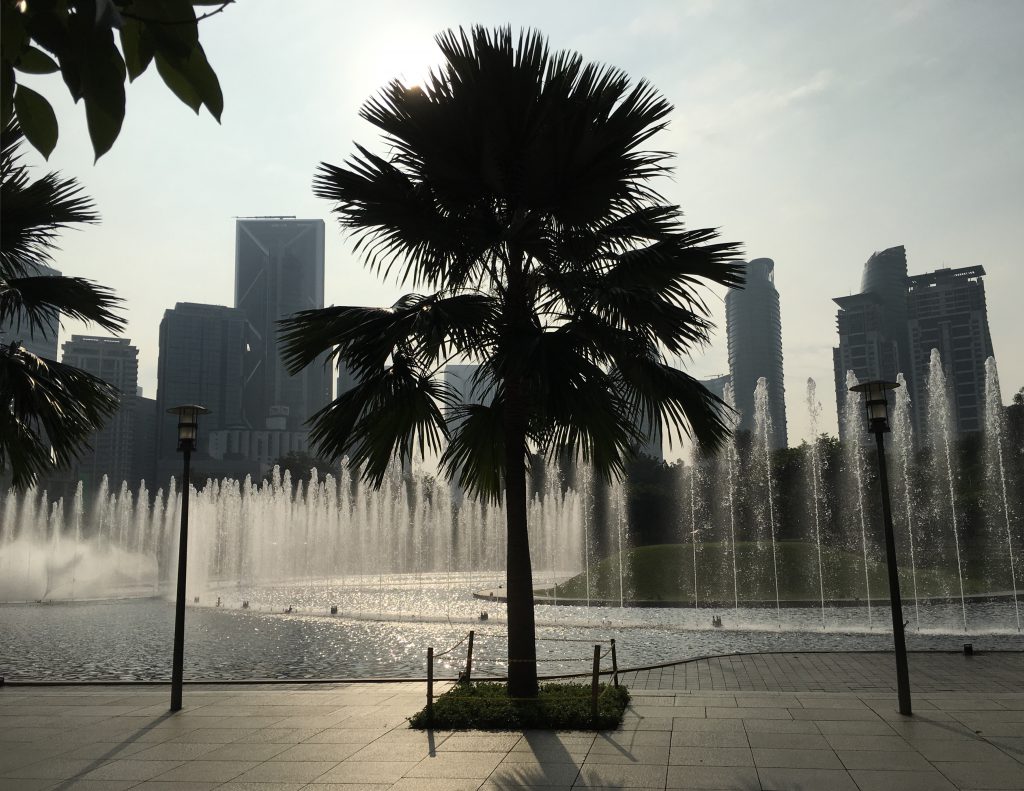 There is not a patch of land around the park that is not eyed for its development potential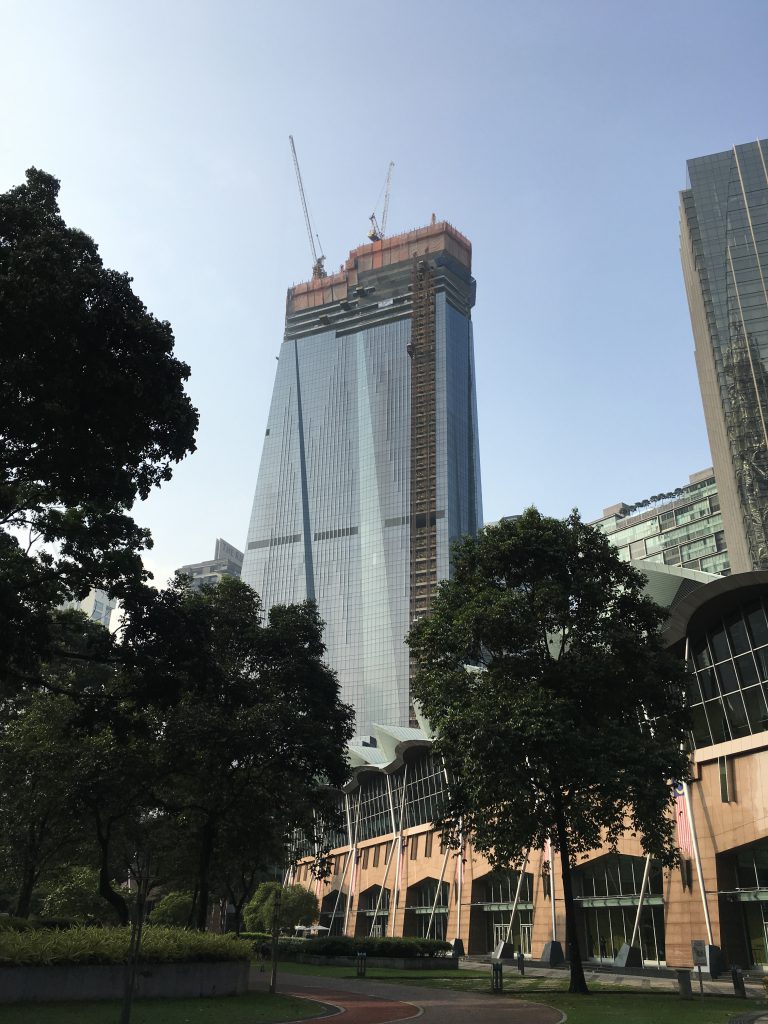 Some colourful flowers amongst the greenery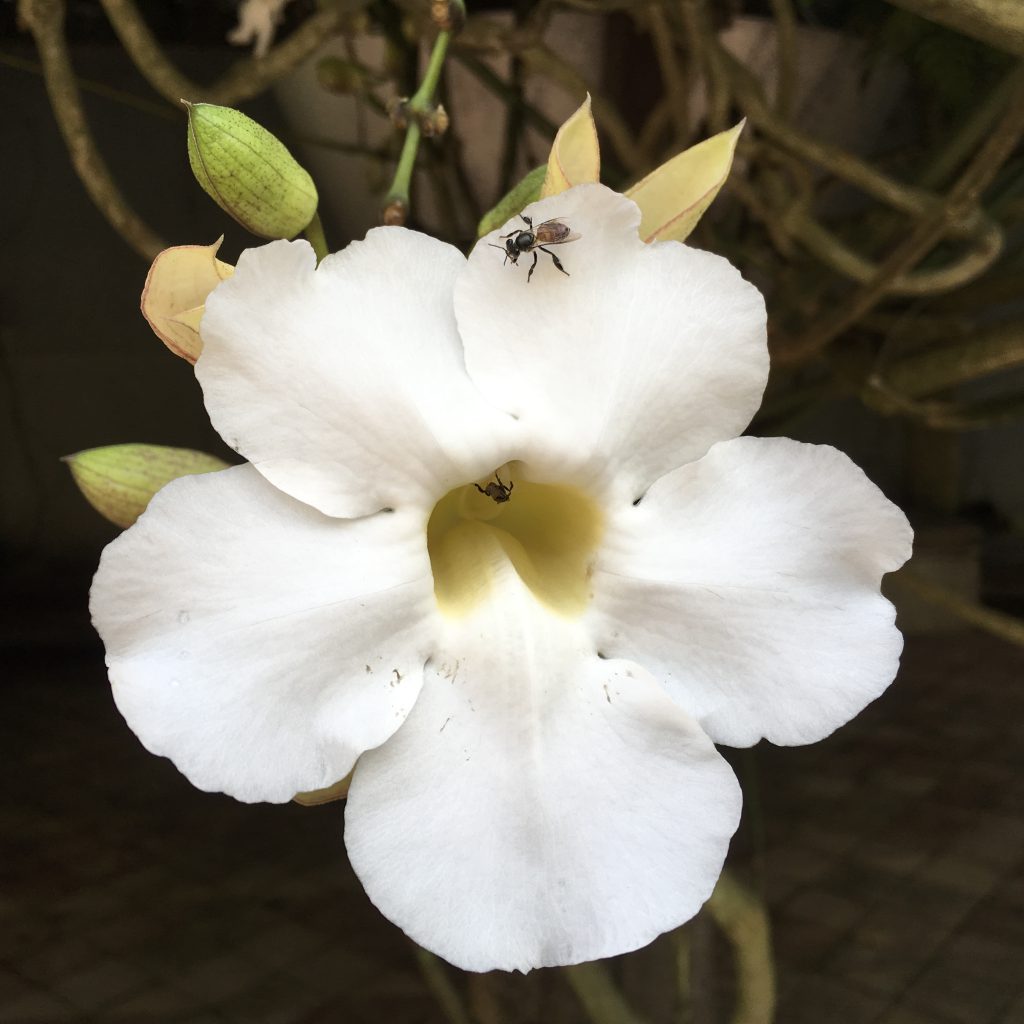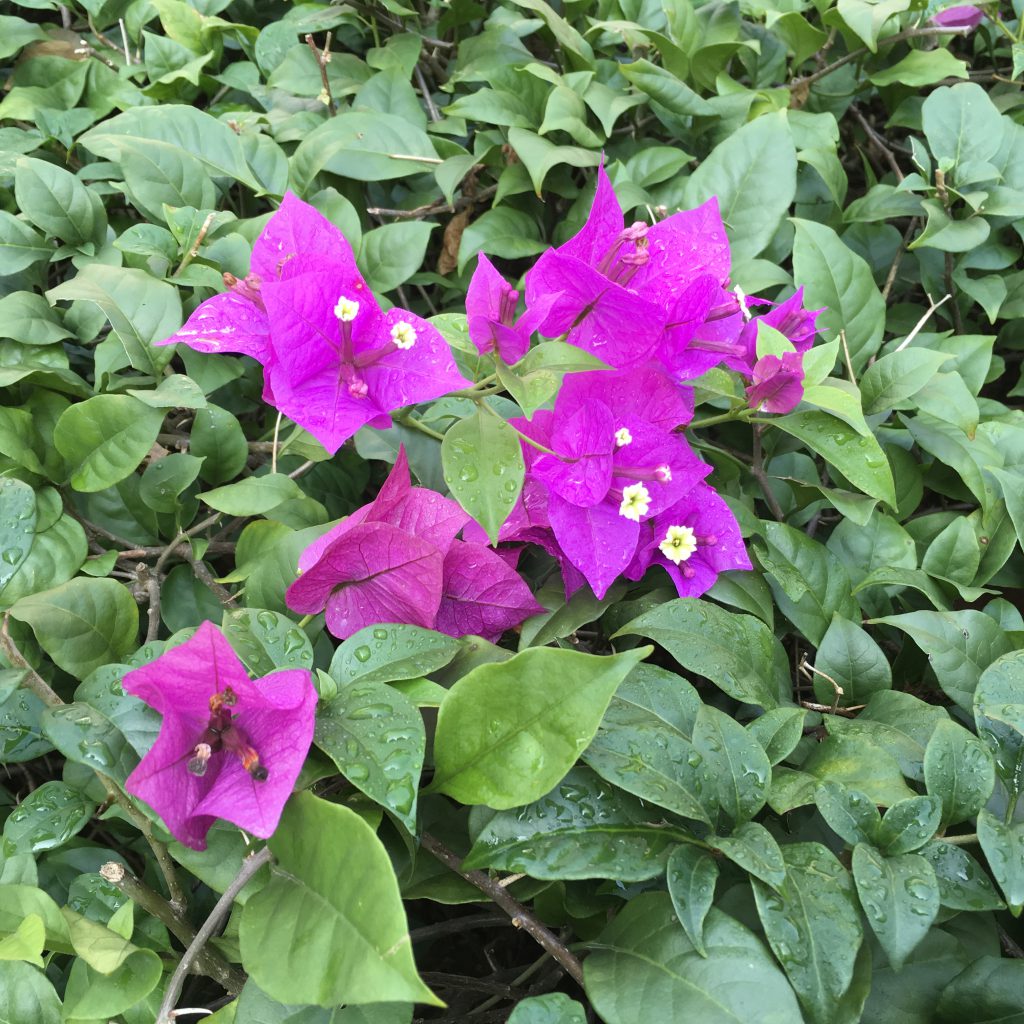 A panel describing mangosteen trees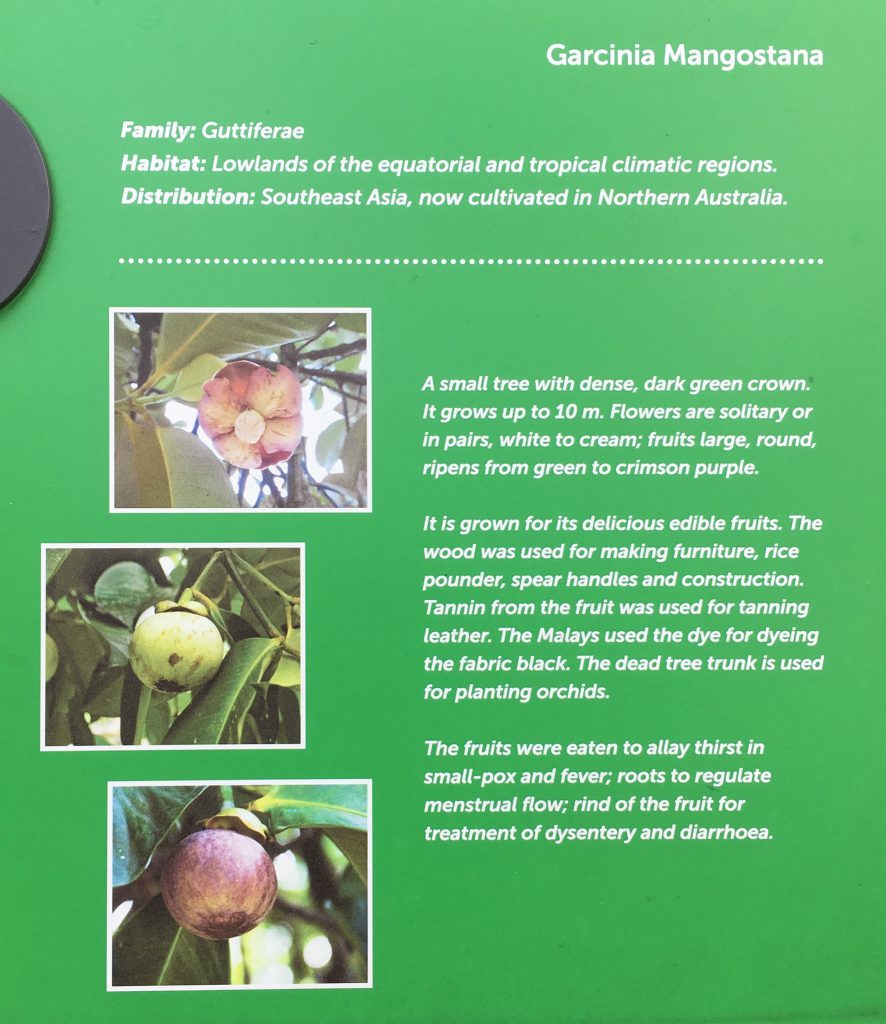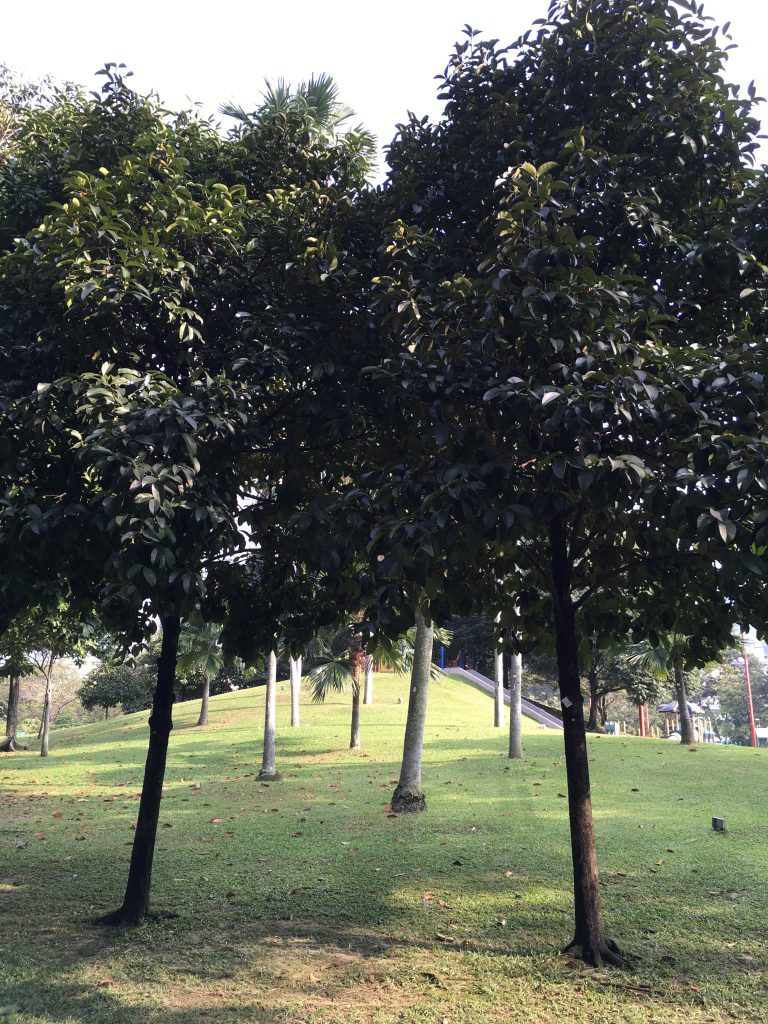 Mangosteen fruit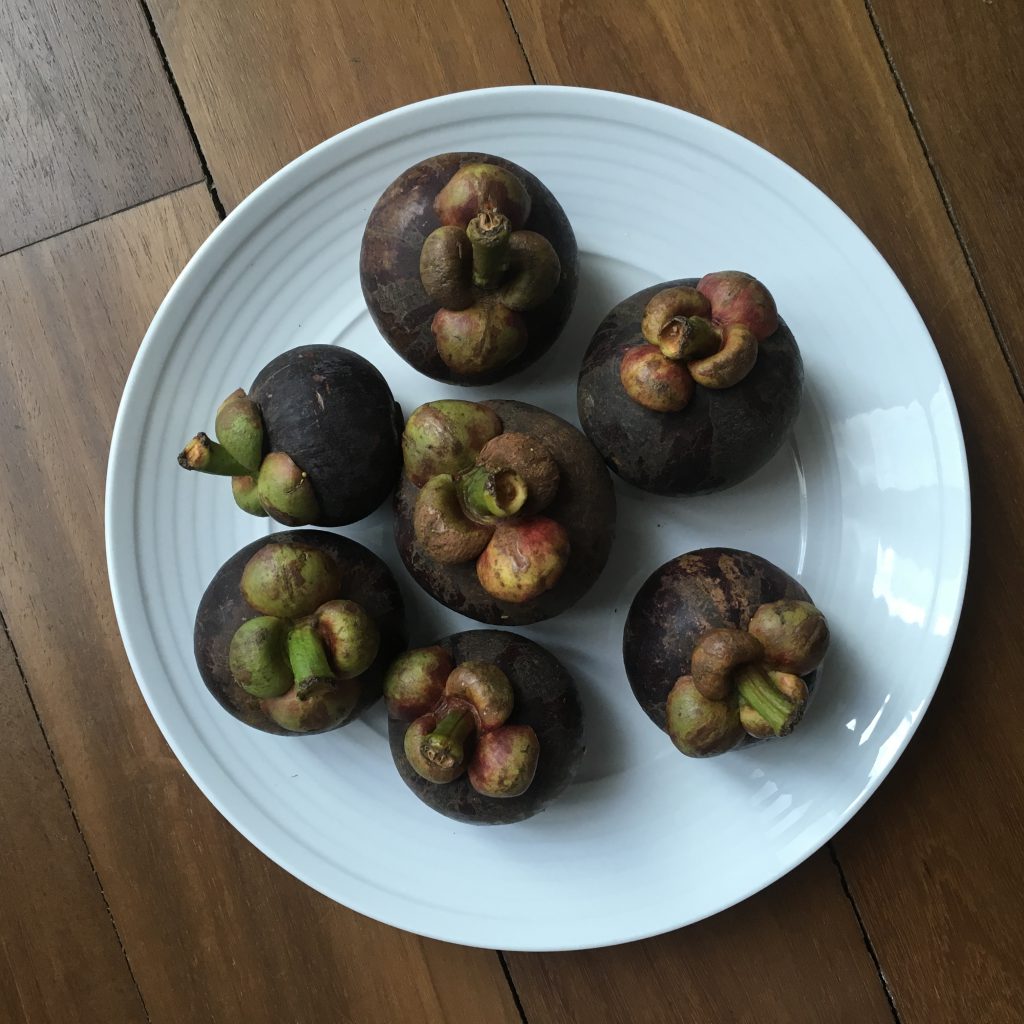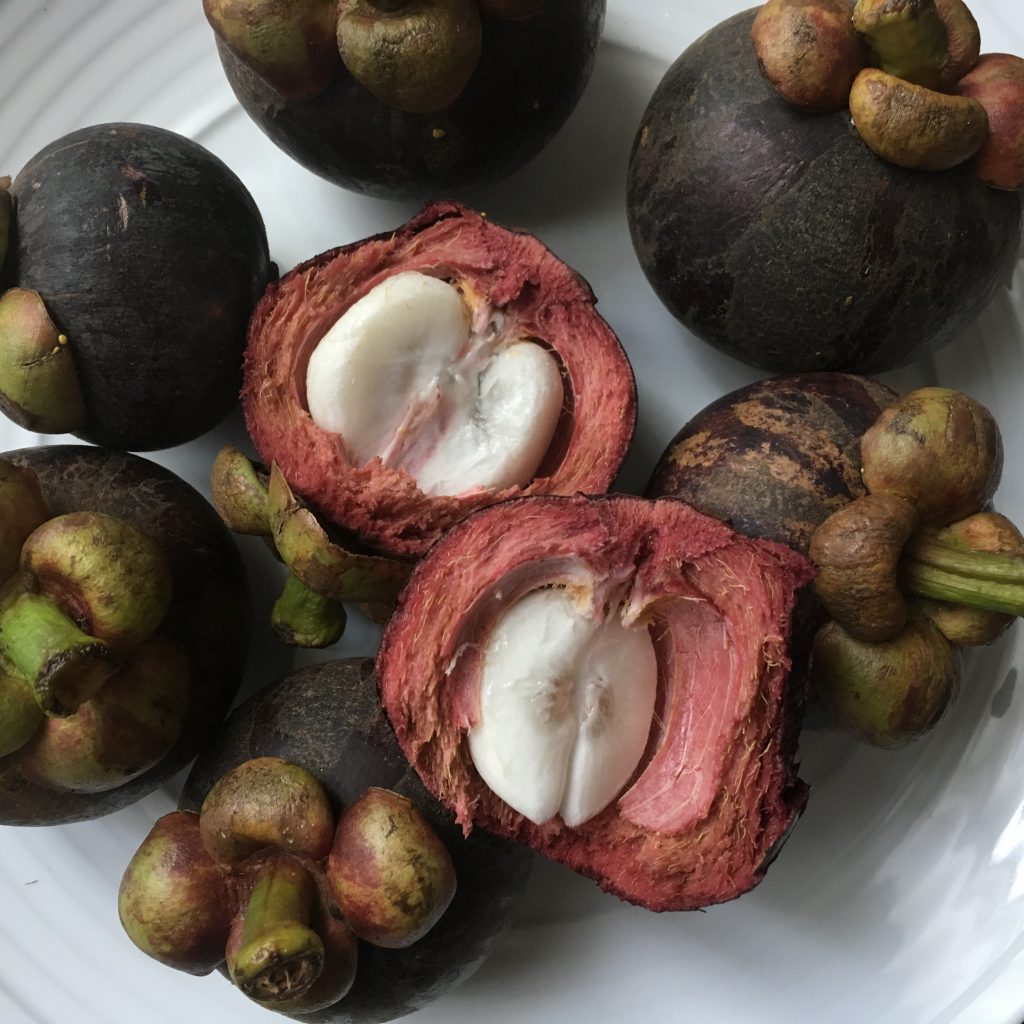 Cyrtostachys renda, also known by the common names red sealing wax palm and lipstick palm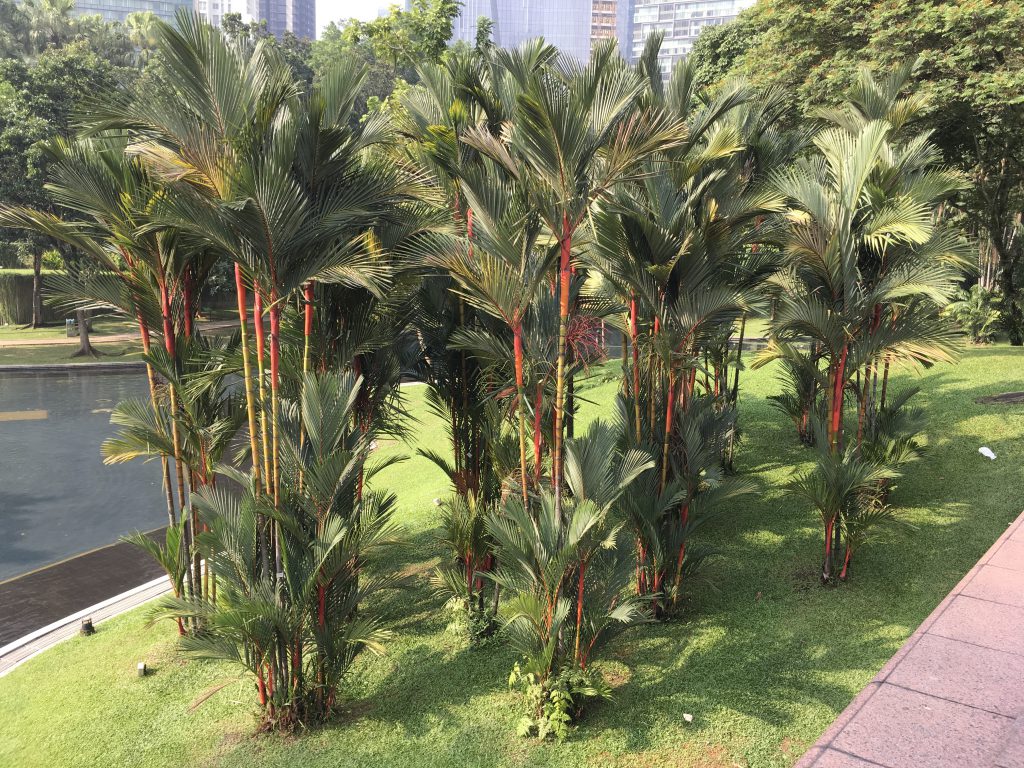 Banyan trees with its intricate and exposed roots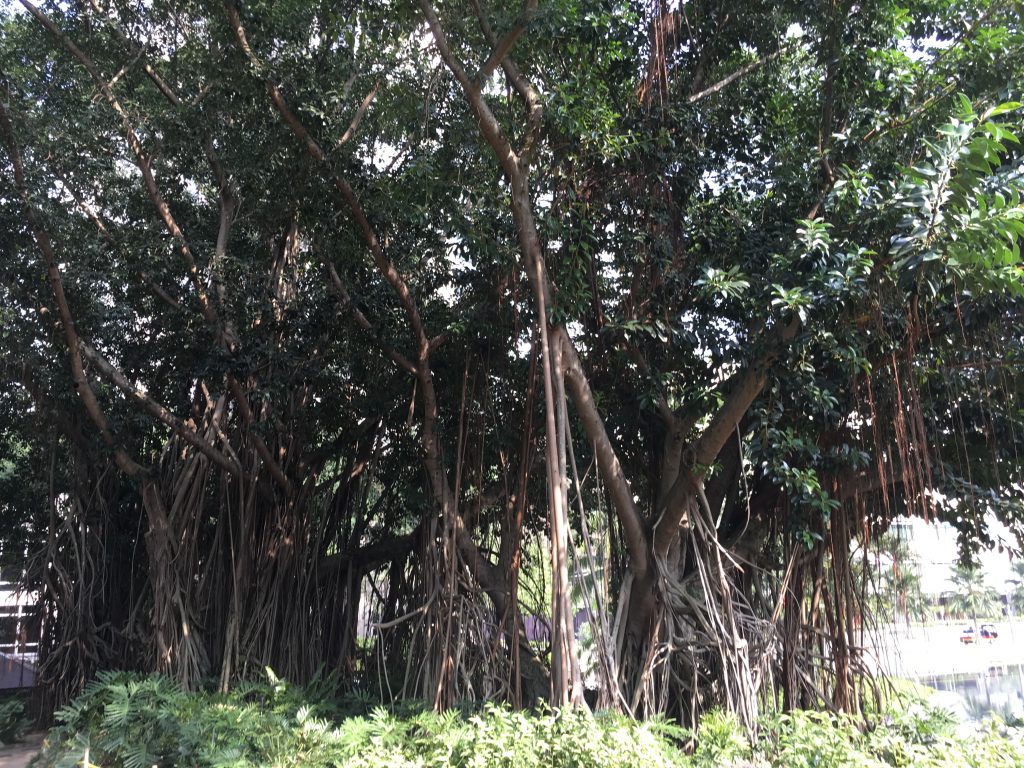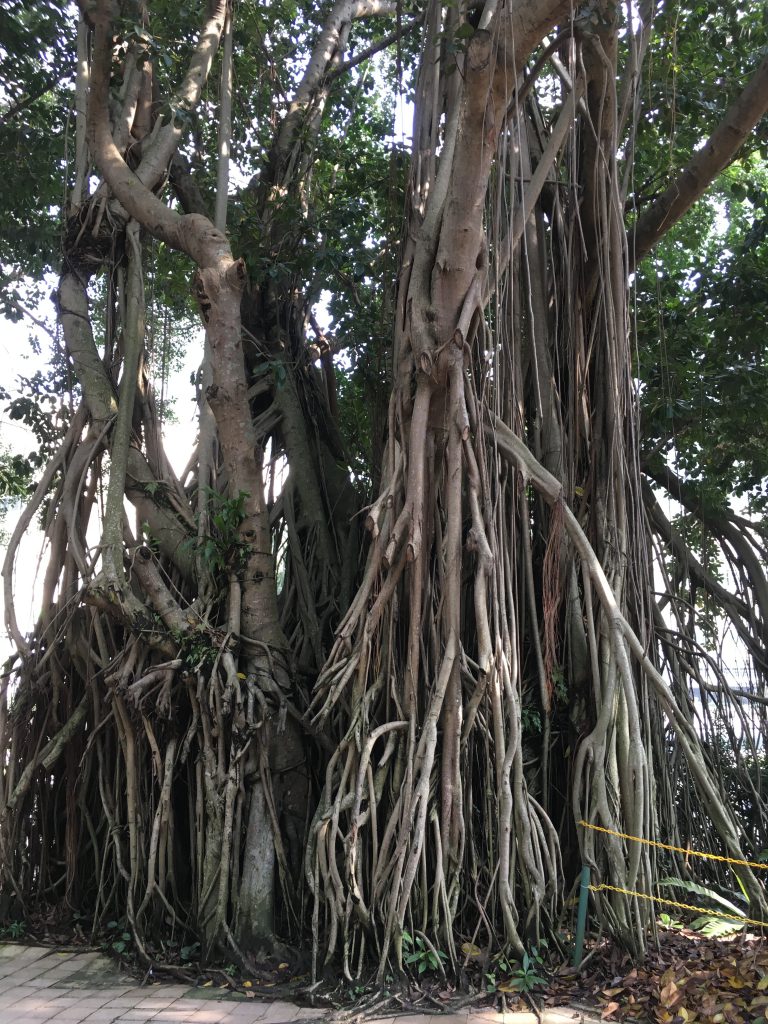 I don't think I will ever tire of looking at our famous and iconic Petronas Twin Towers but am a bit sad that so many other tall buildings surround it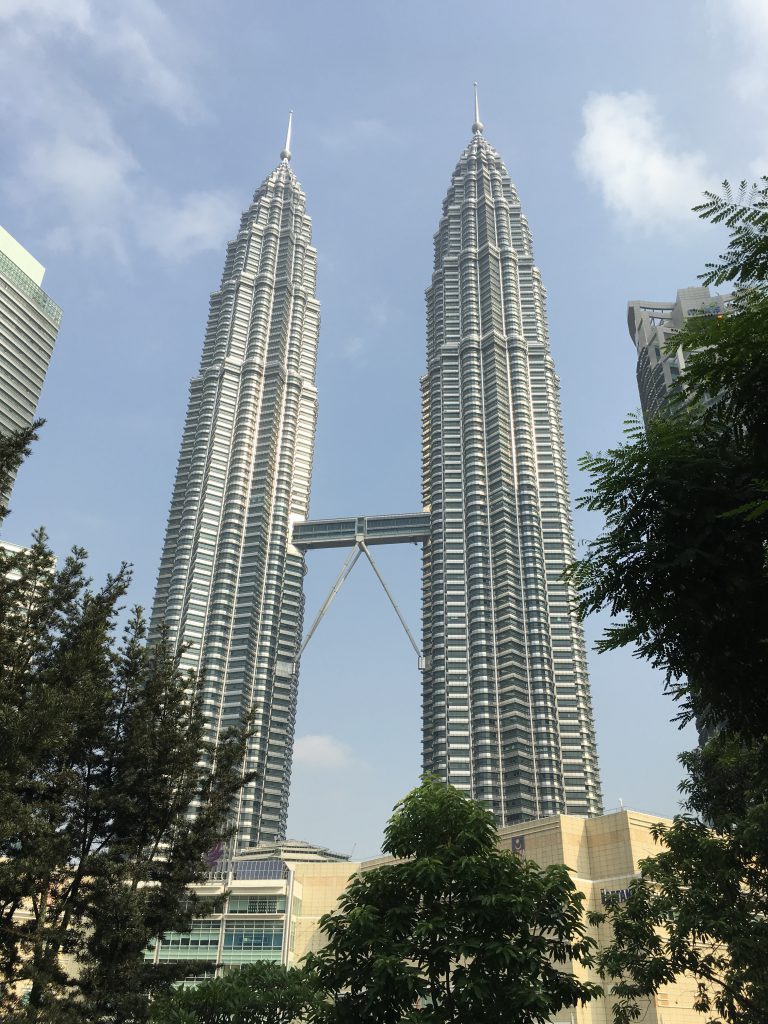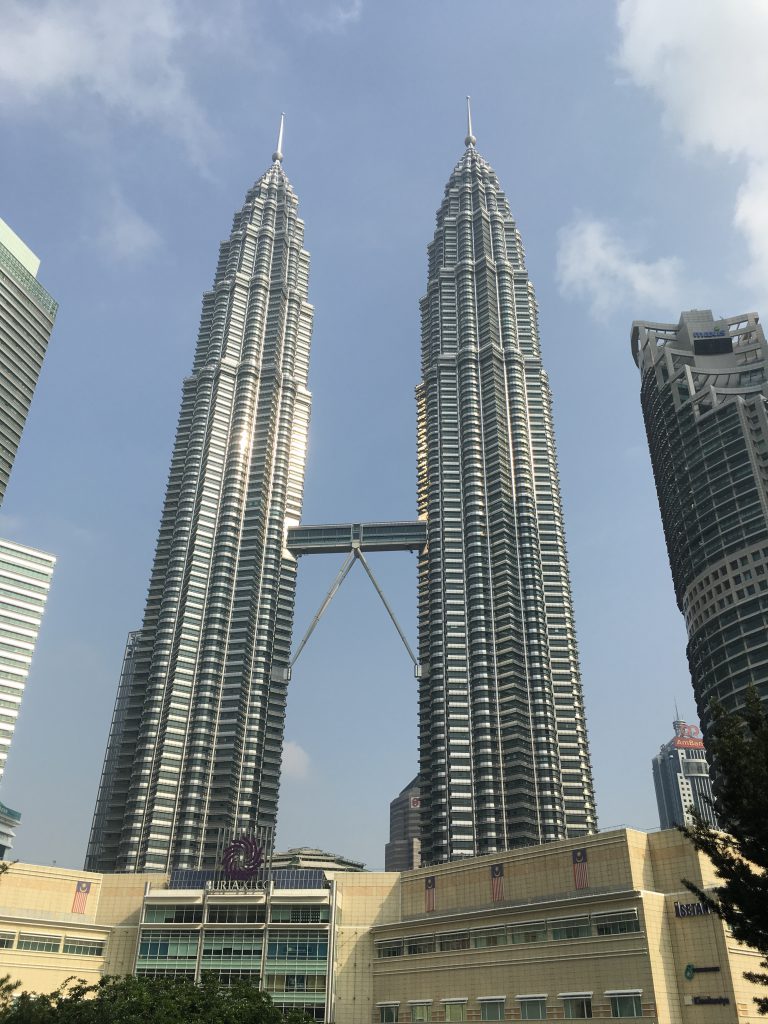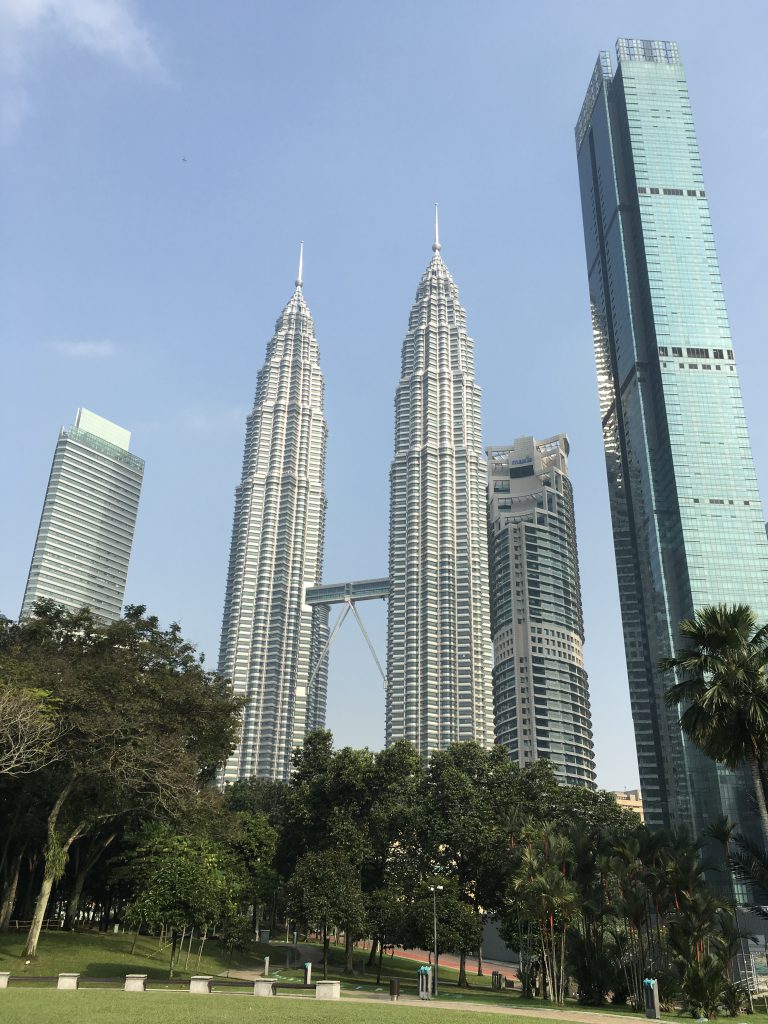 We are keen to explore new eating places to add to our travel notes. KL Sister brought Niece Number Two to a city farm in Bangsar last week where there were live chickens, ducks and even a cow. When I suggested this to Junior Three he kept quiet so I think he prefers his chicken fried. Let's hope we find some good places for crispy chicken in this city.