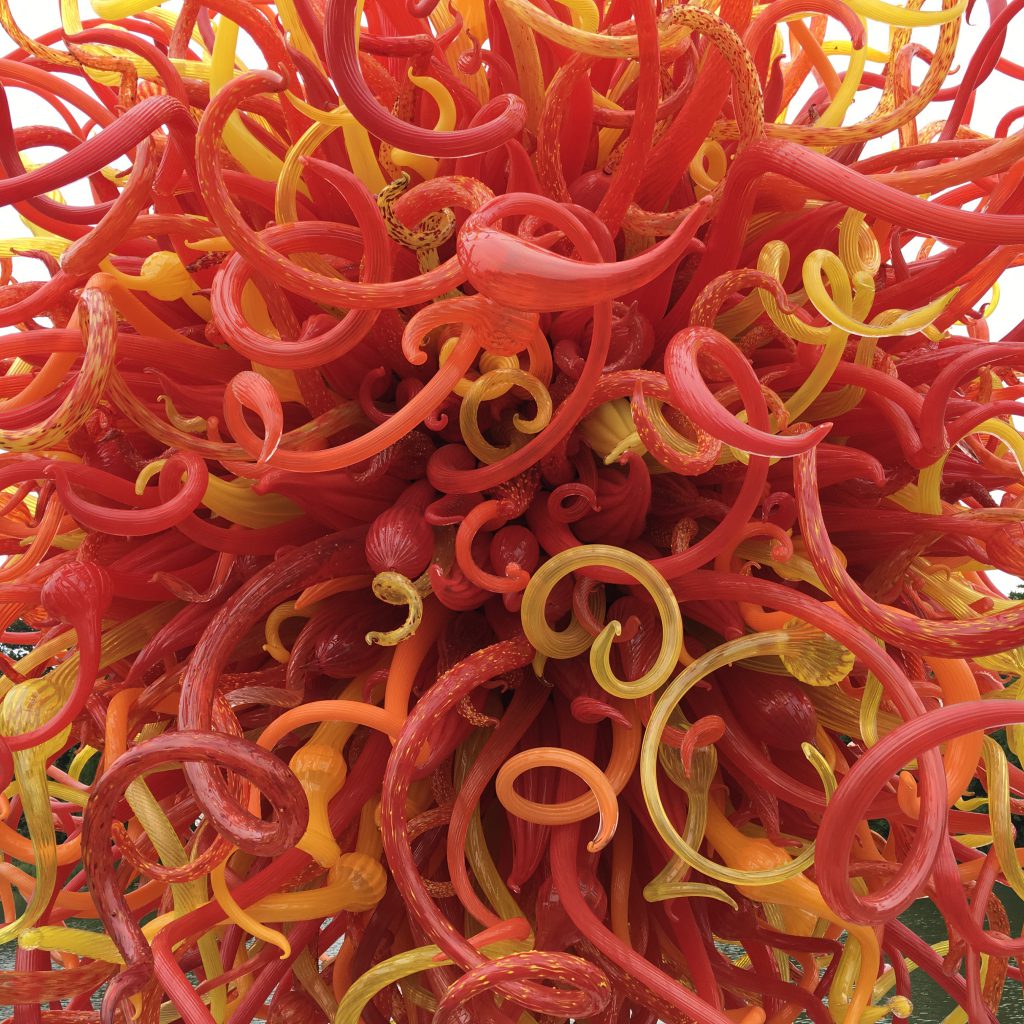 Summer Sun
We have had a short spell of intensely hot weather and things have cooled a little. There was a sudden downpour as I sat down to start this post, which made me grateful for the dry days during our recent visits to Kew Gardens. We have now visited the Chihuly exhibition three times, the first being in Spring, and I am still filled with wonder.
The following photos are from the second visit, where I focused more on close-ups. What is so wonderful is that the planting around the sculptures are different each time you visit, as the seasons change. The next Chihuly post will feature the glass sculptures in its whole setting.
Neodymium Reeds and Turquoise Marlins in front of King William's Temple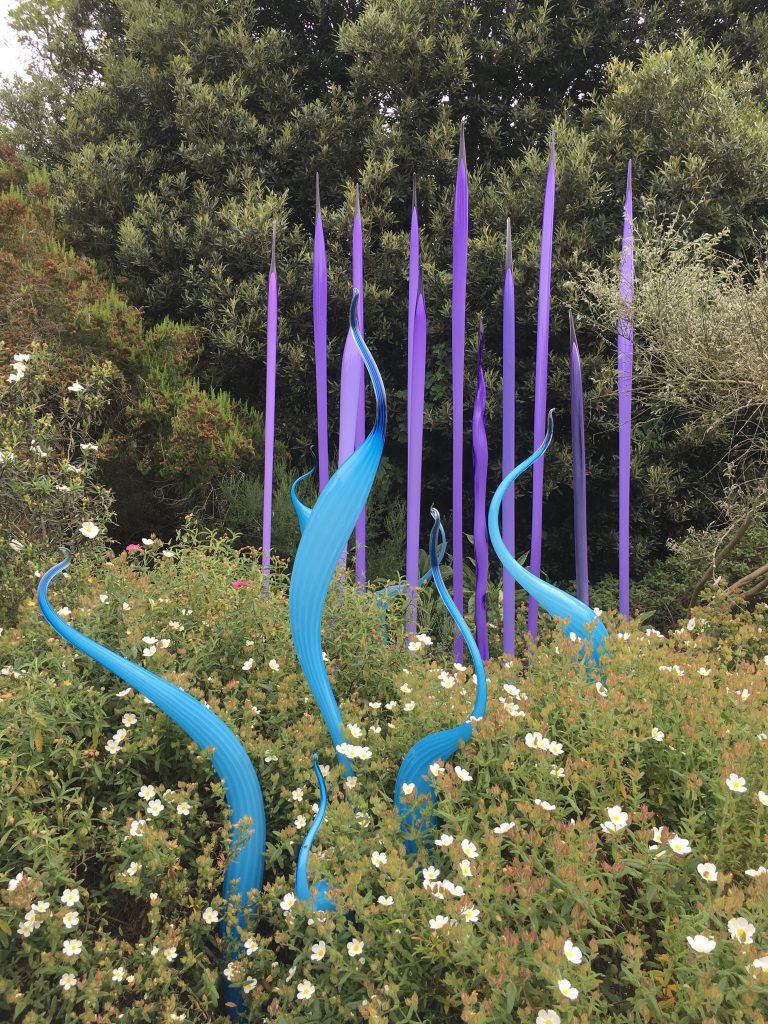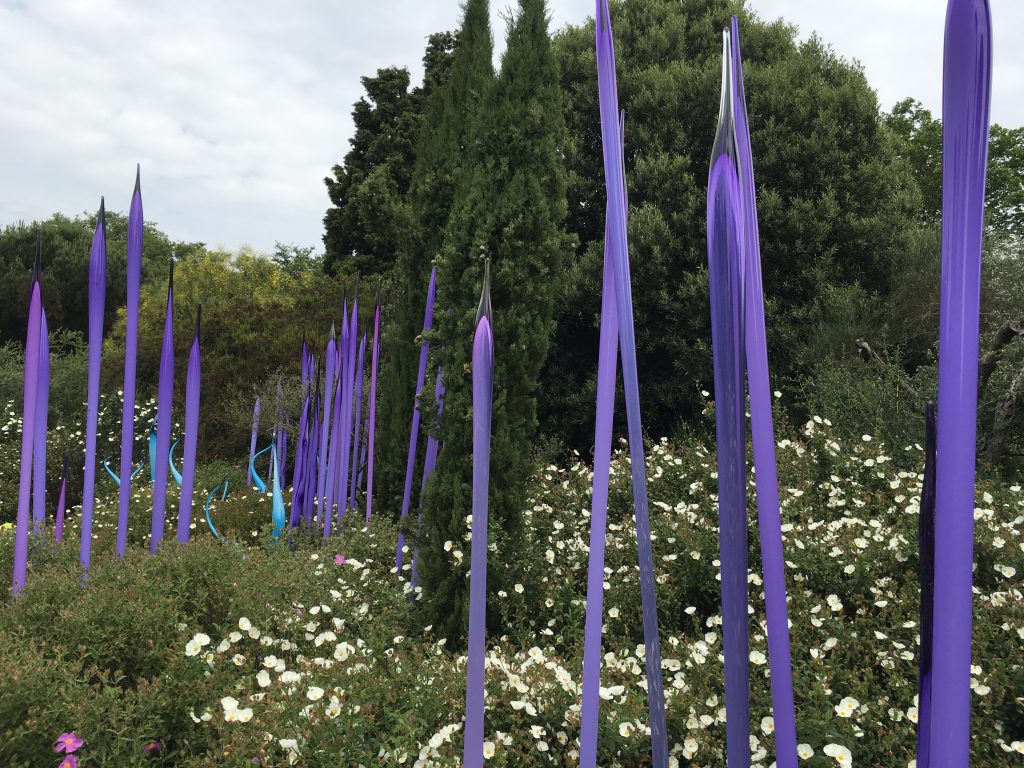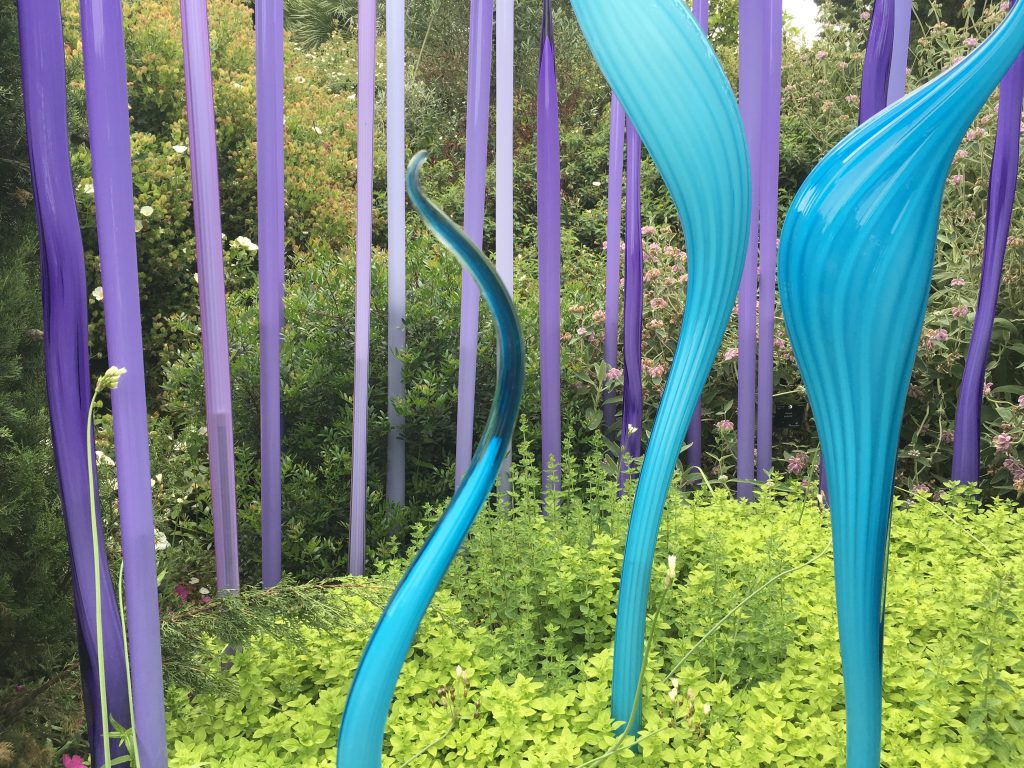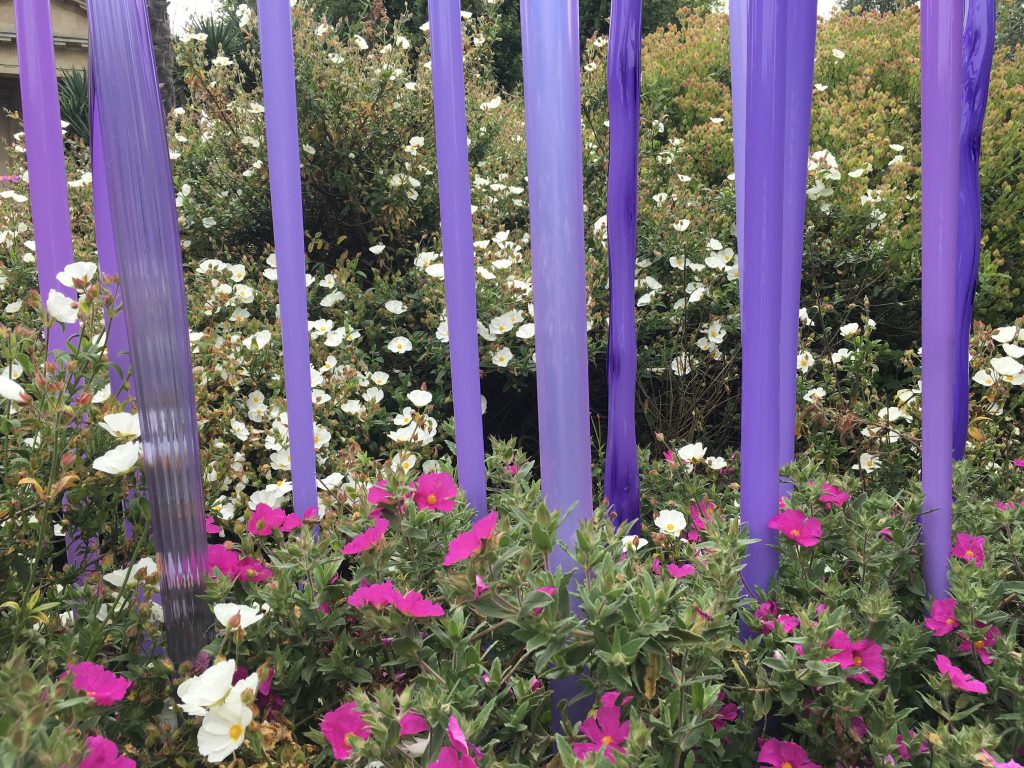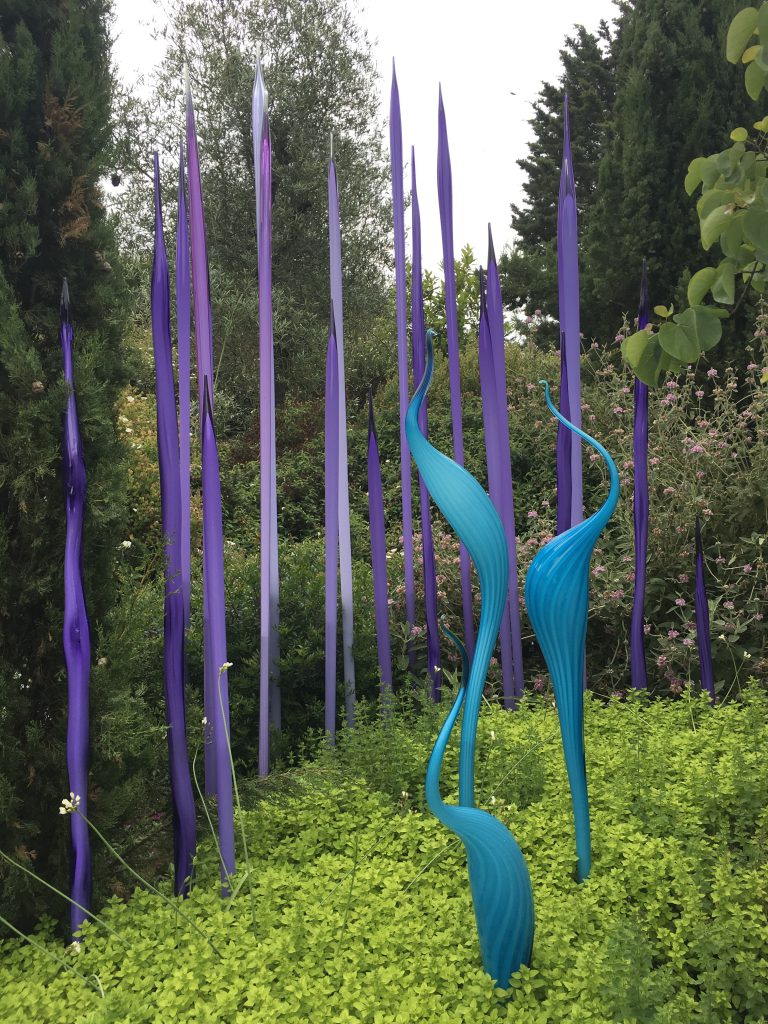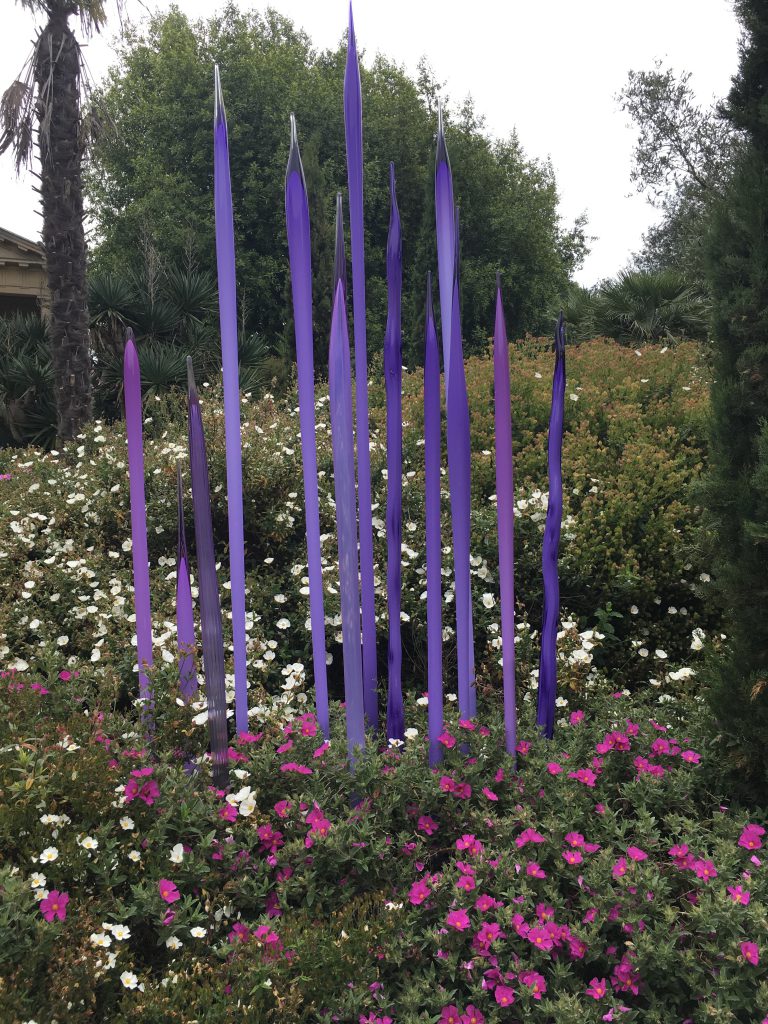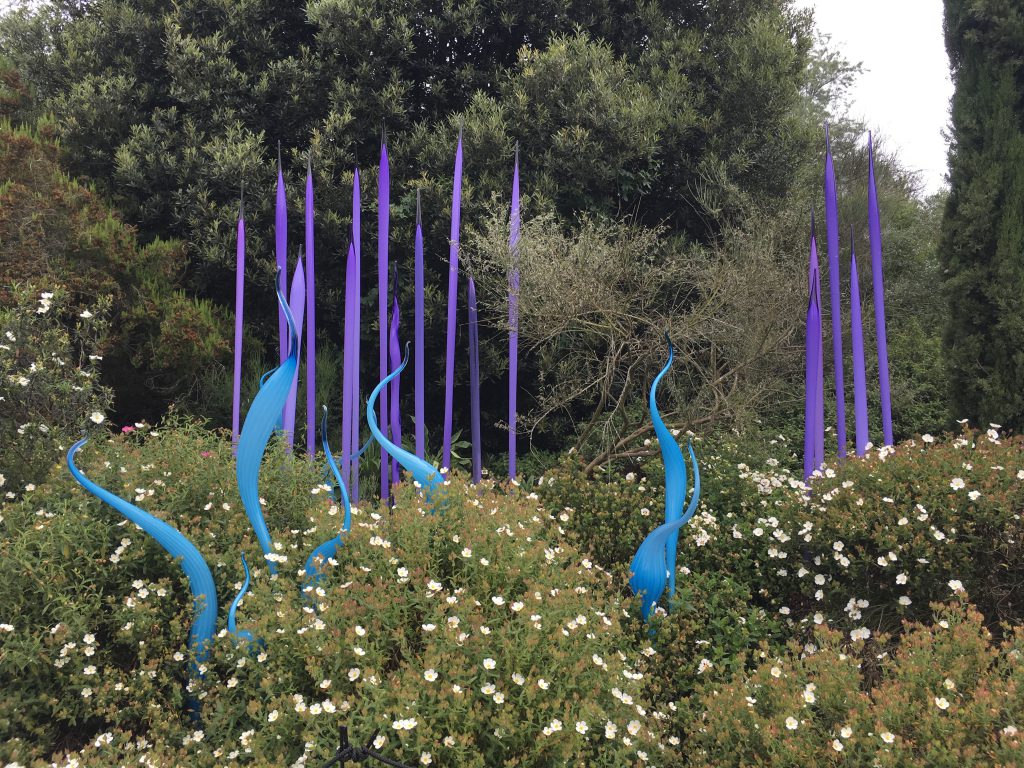 Niijima Floats, named after the volcanic island of Nii-jima in Tokyo Bay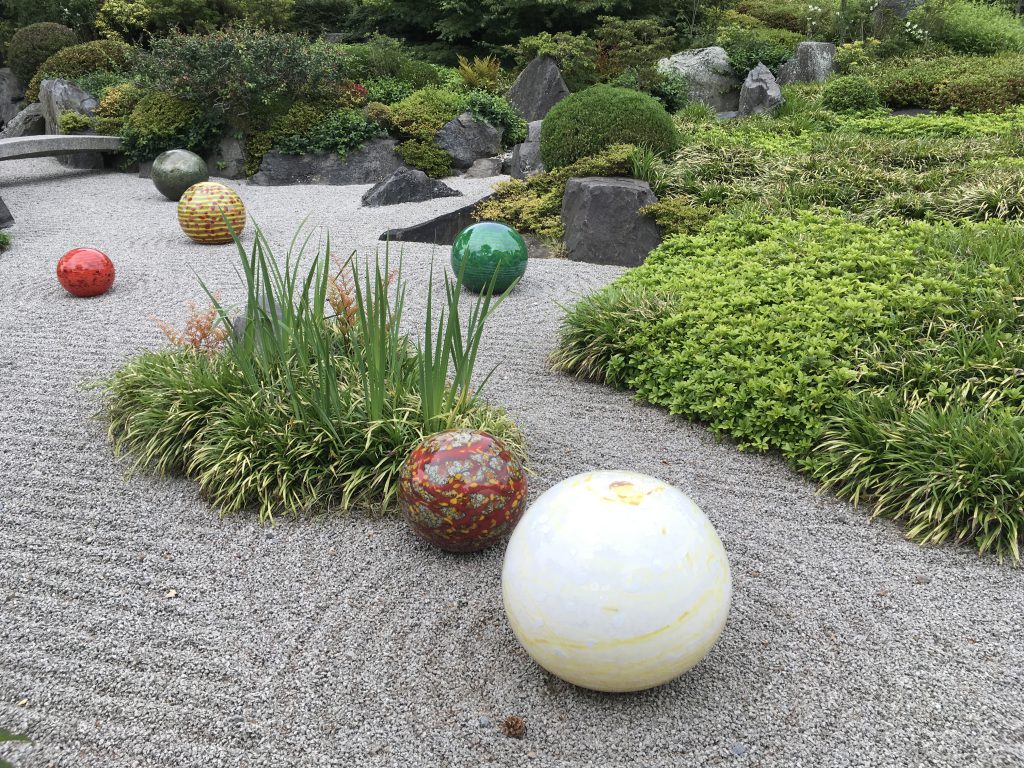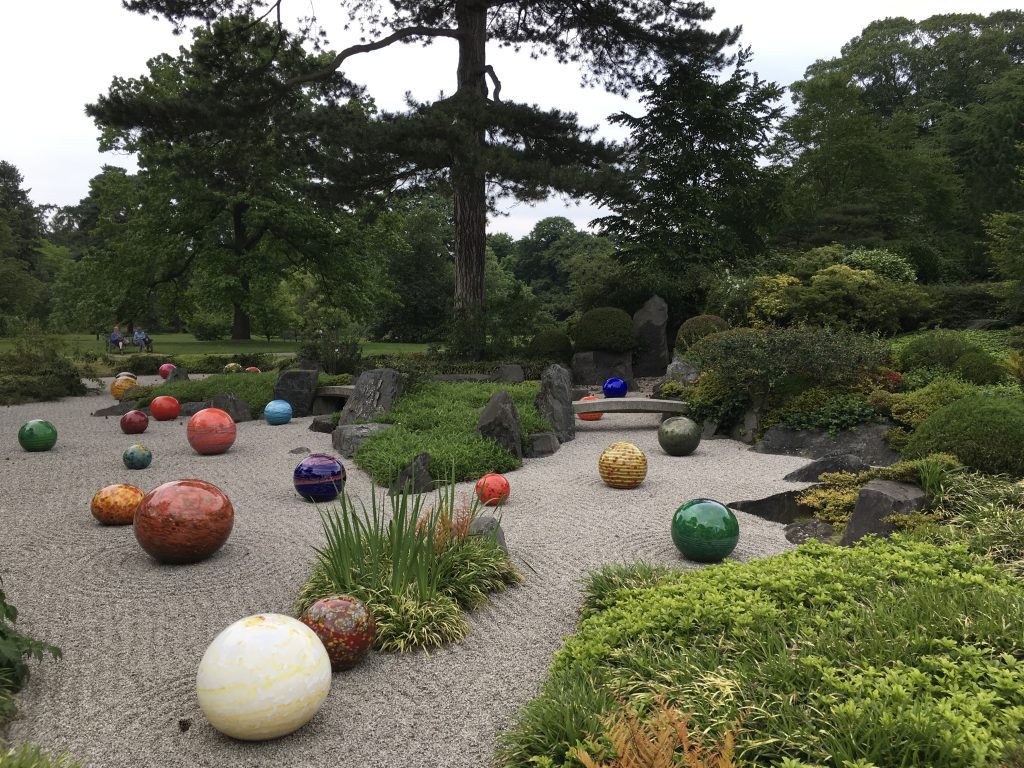 Cattails and Copper Birch Reeds, which were surrounded by tulips in Spring, now nestle amongst wild grass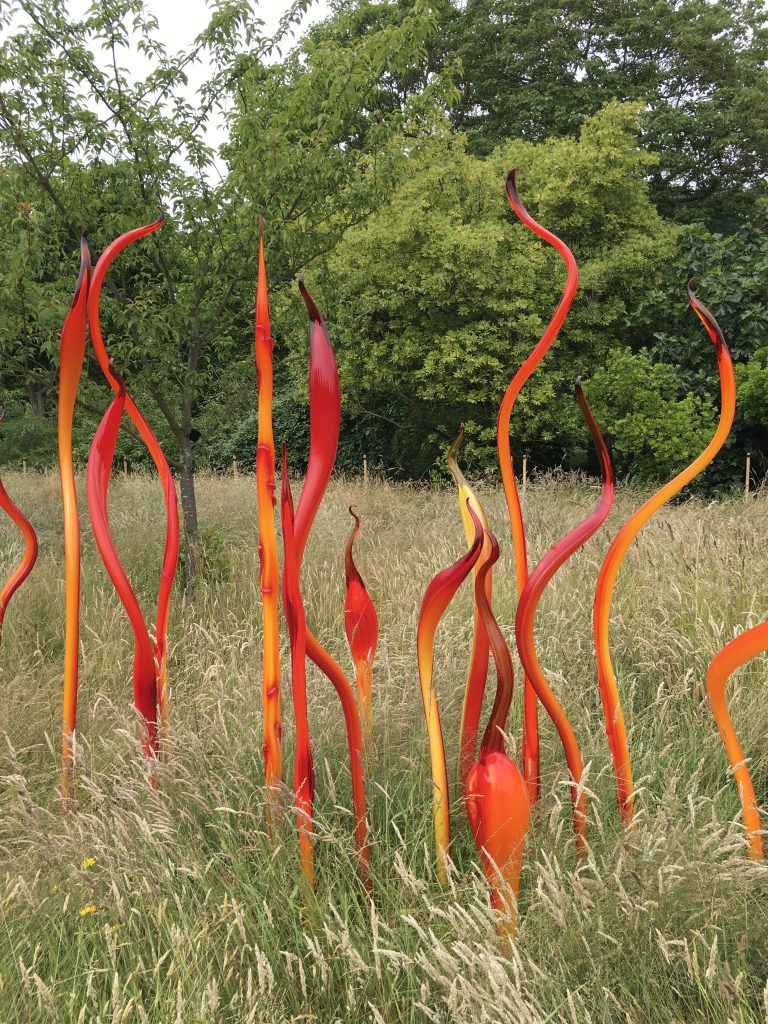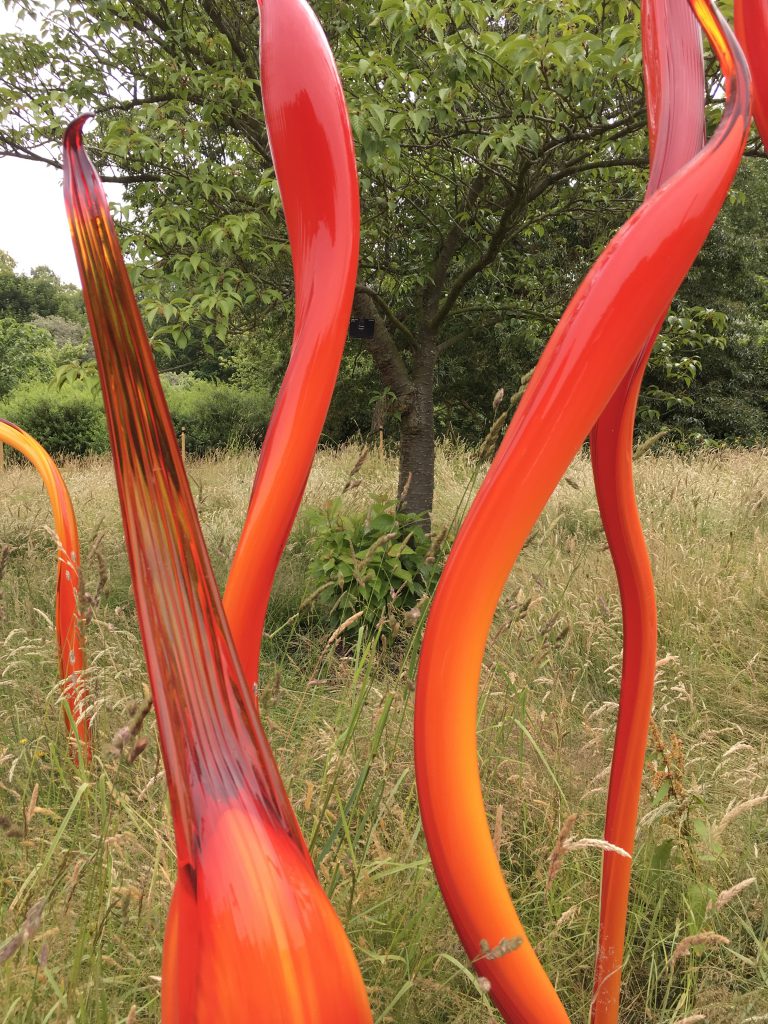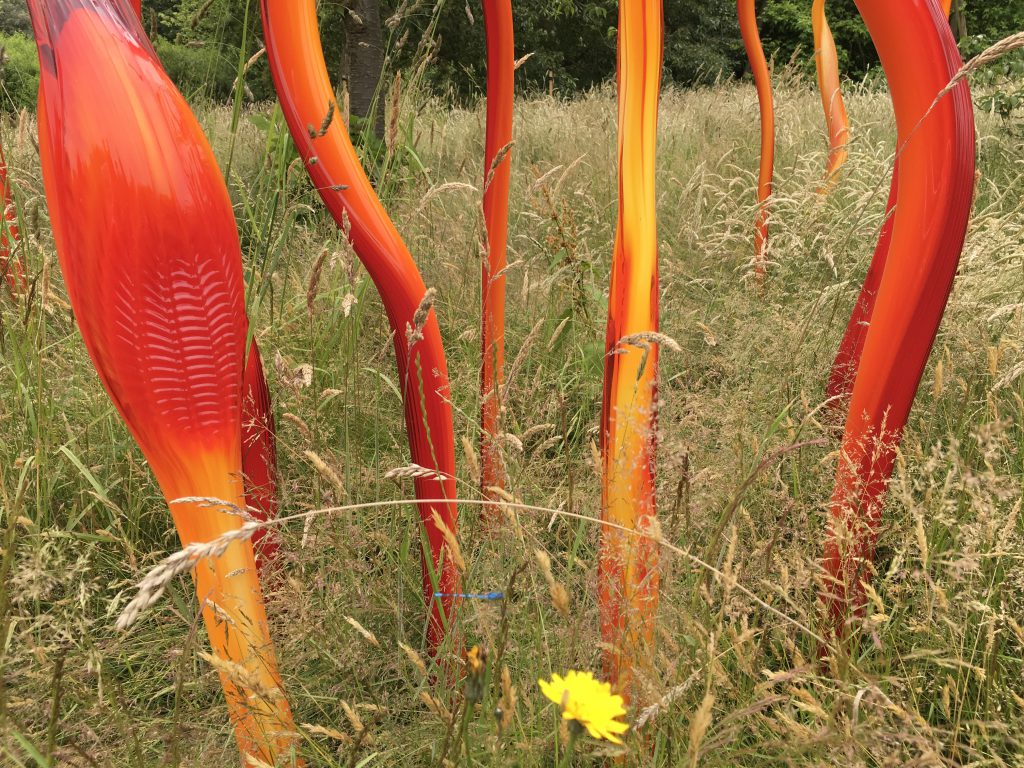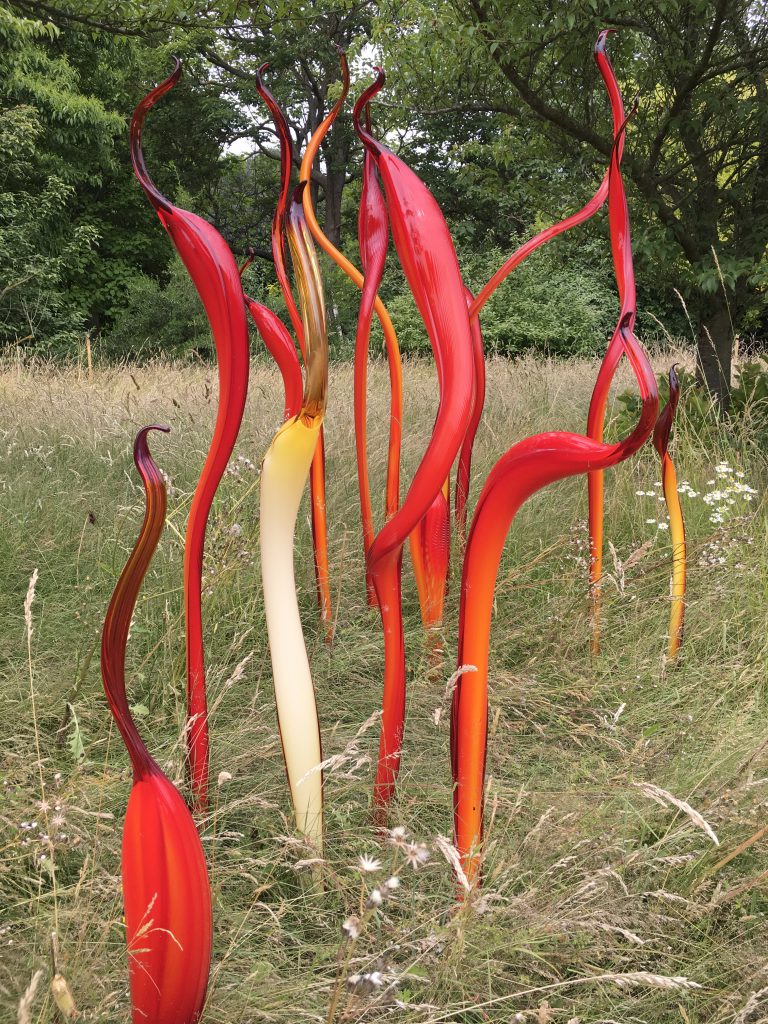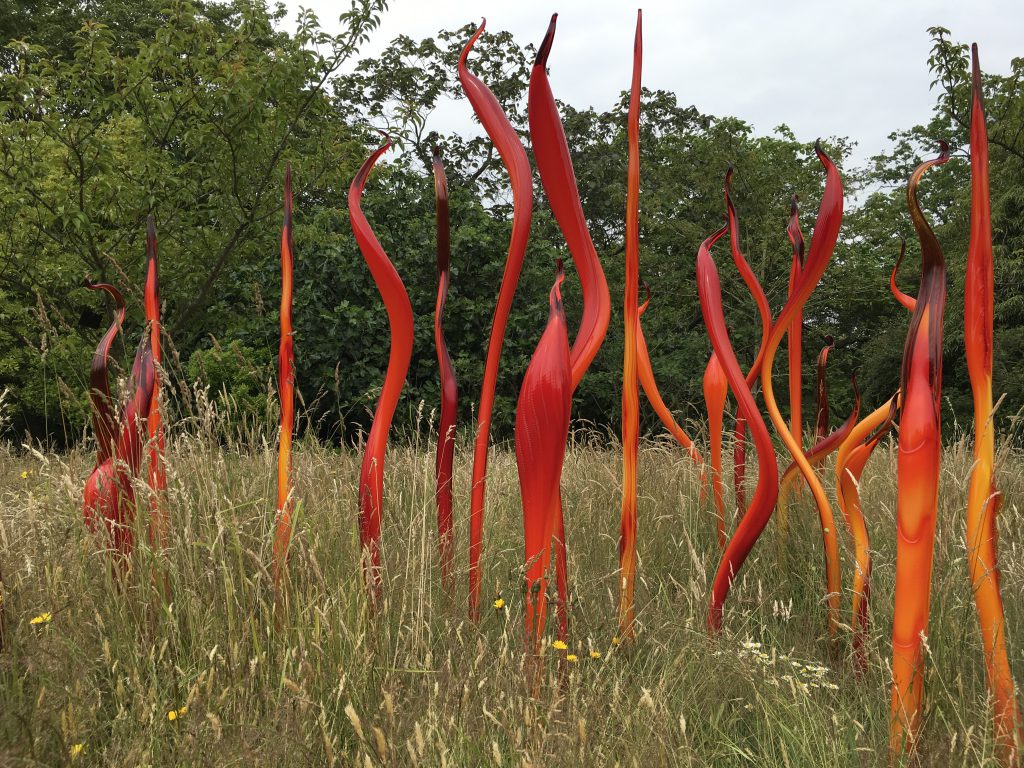 I still have not managed to write down the names of the many sculptures inside the Temperate House! Here is a grouping in the colours of the rainbow…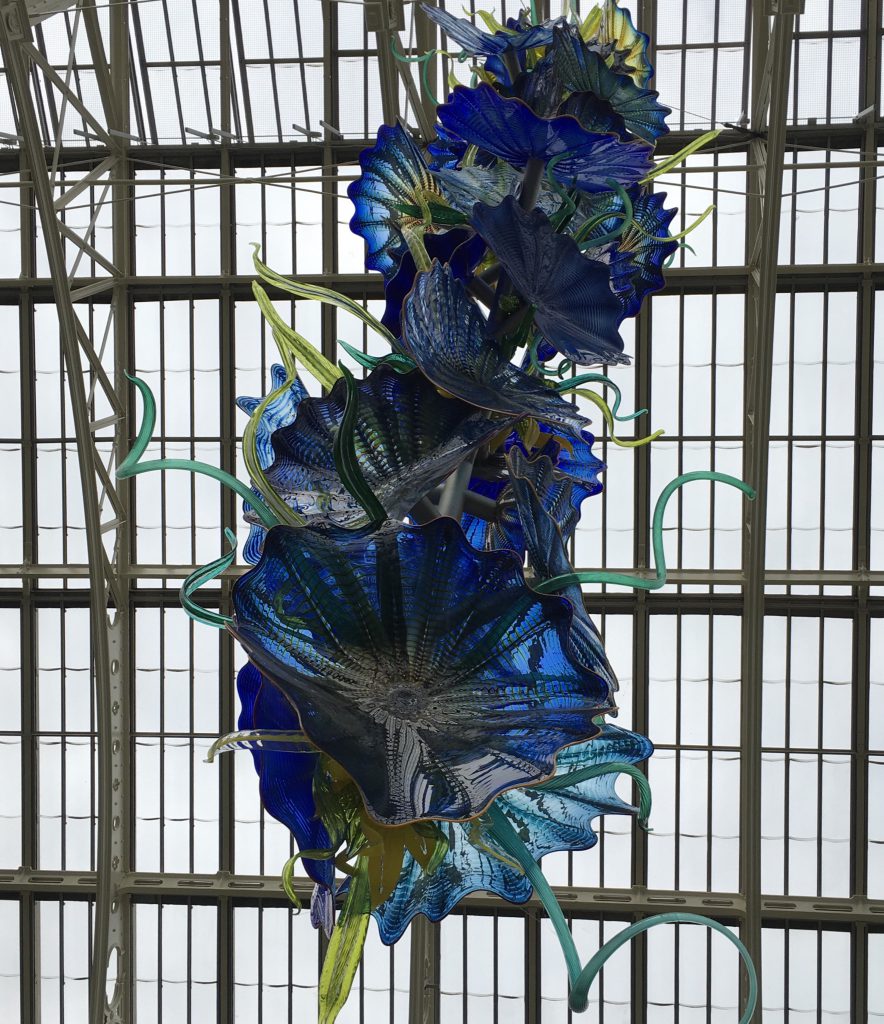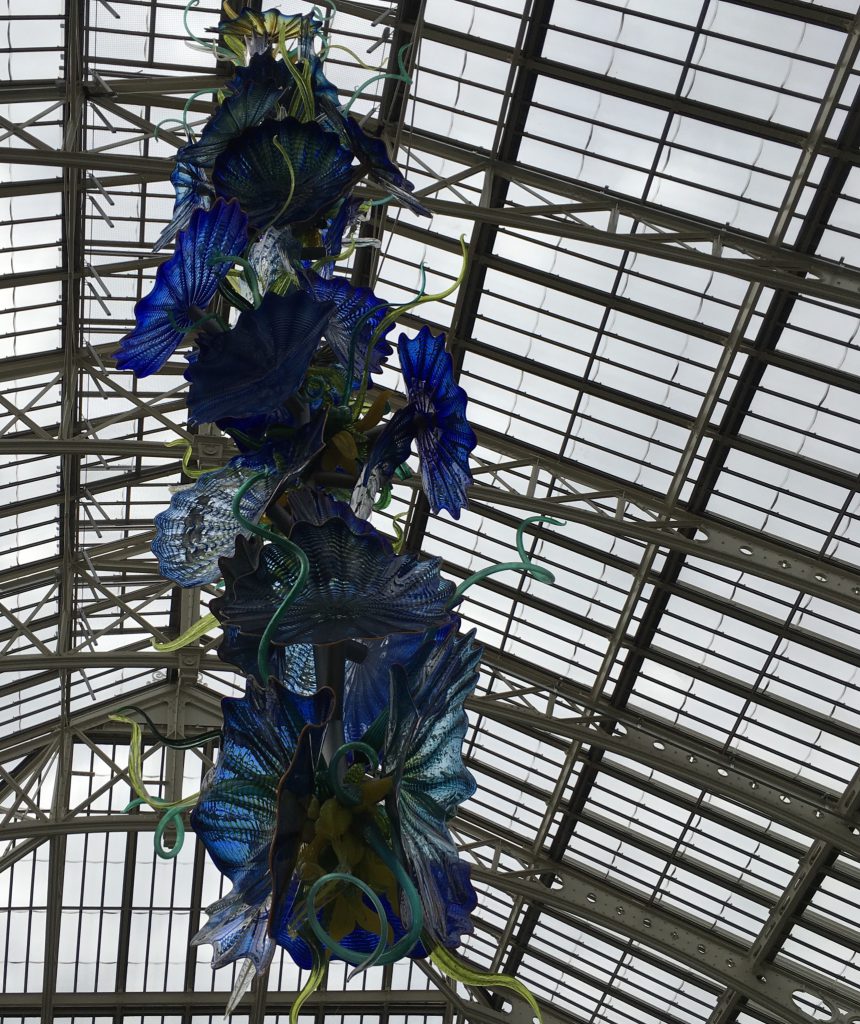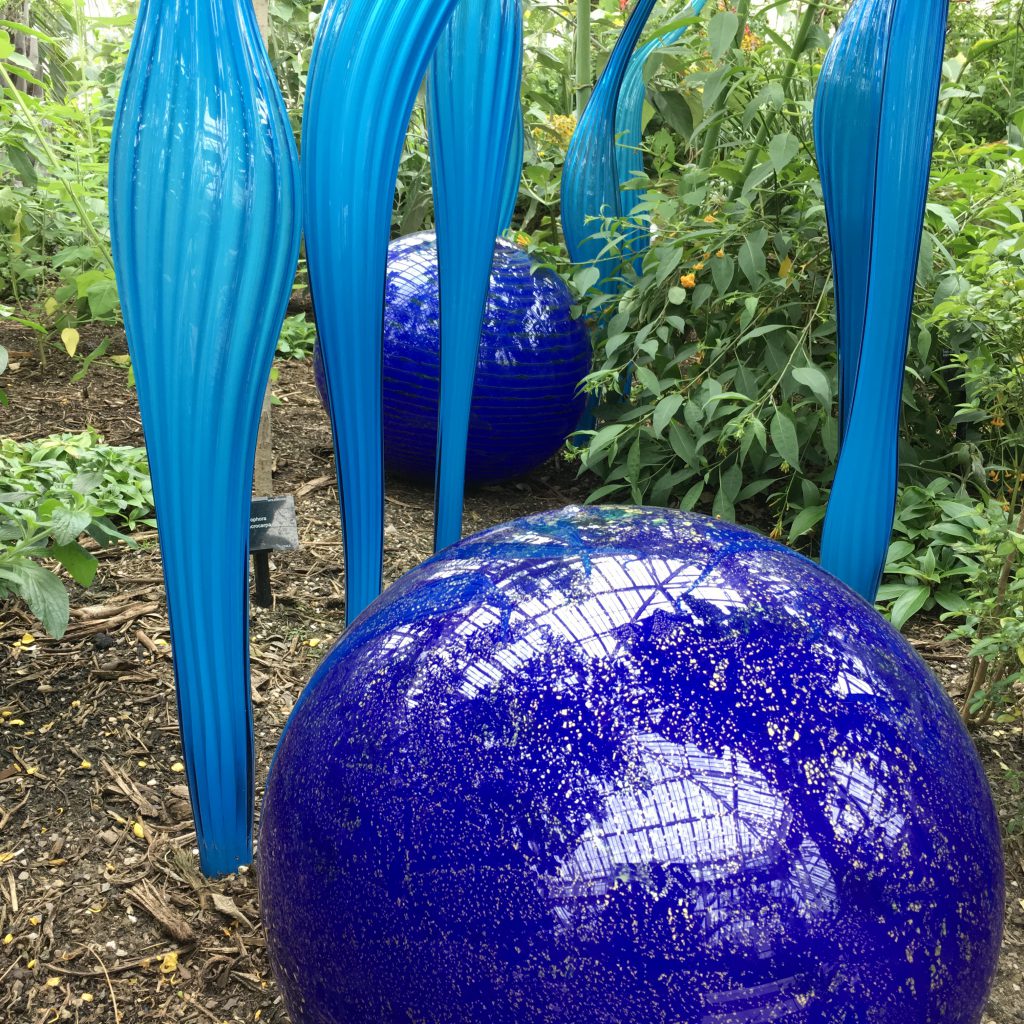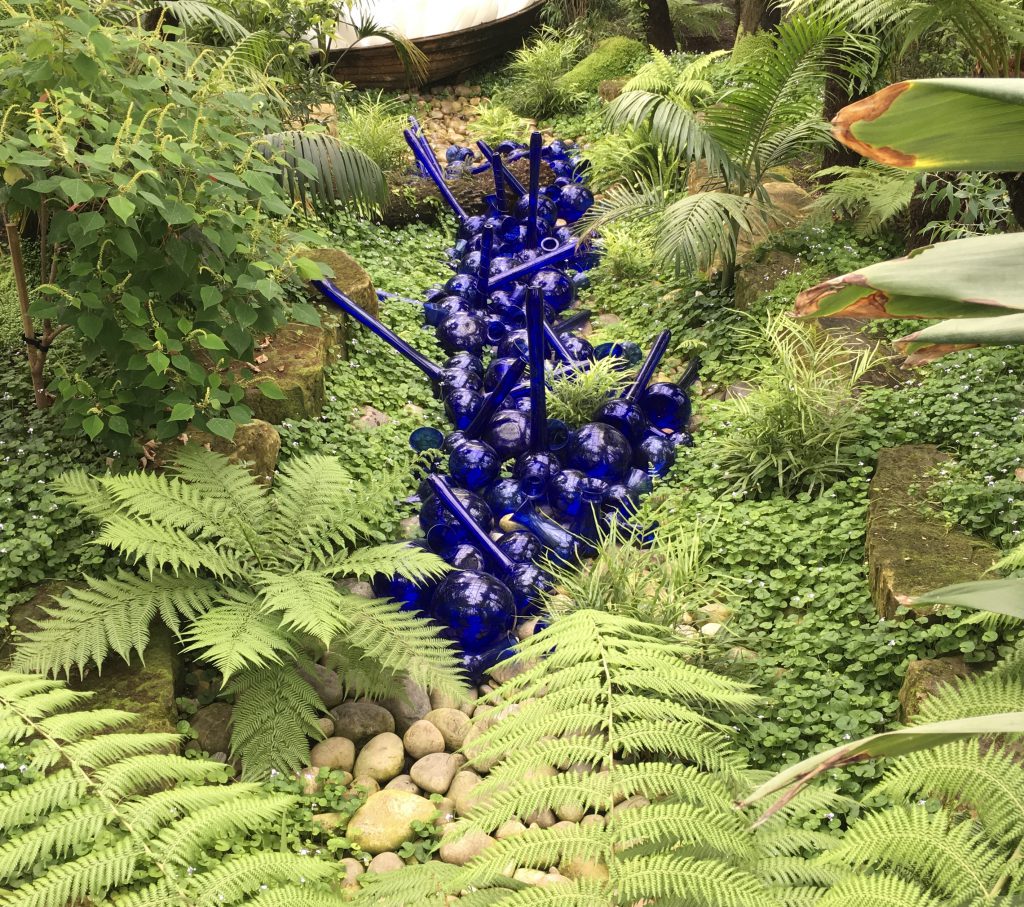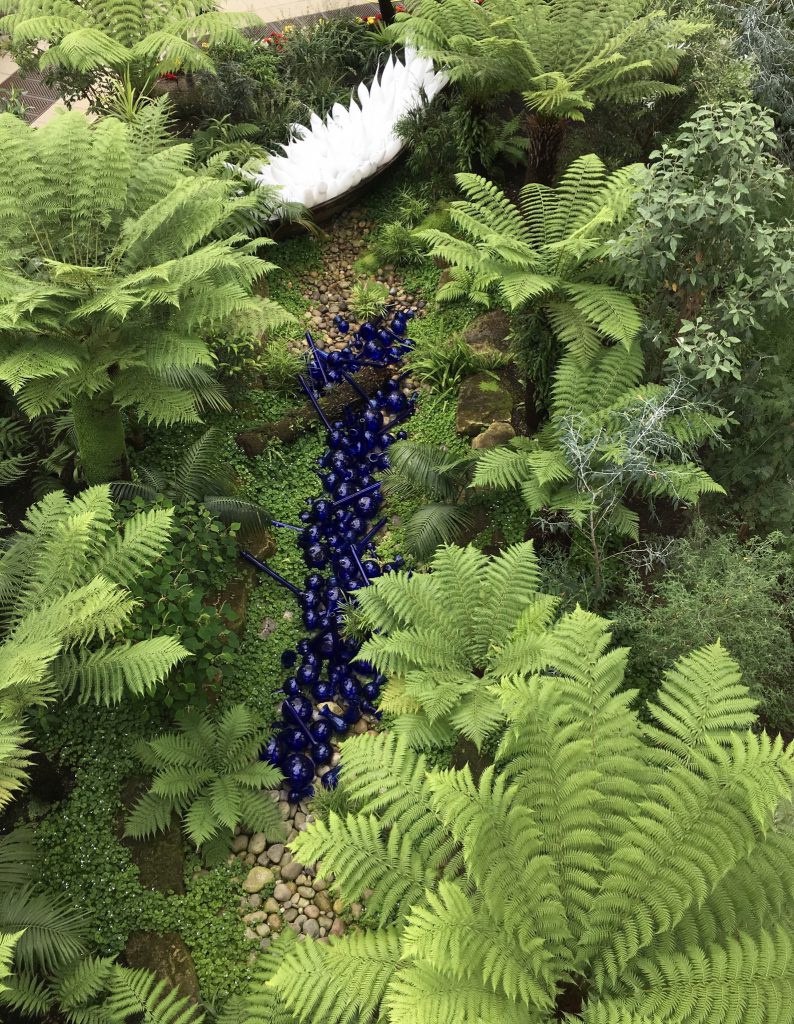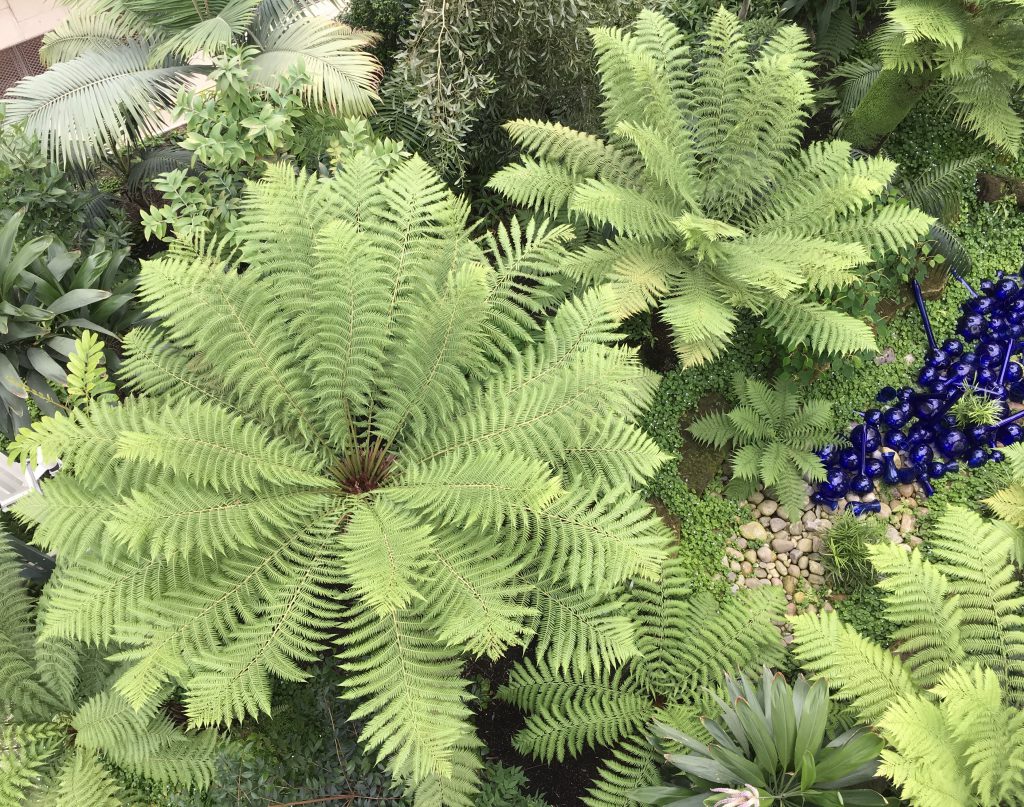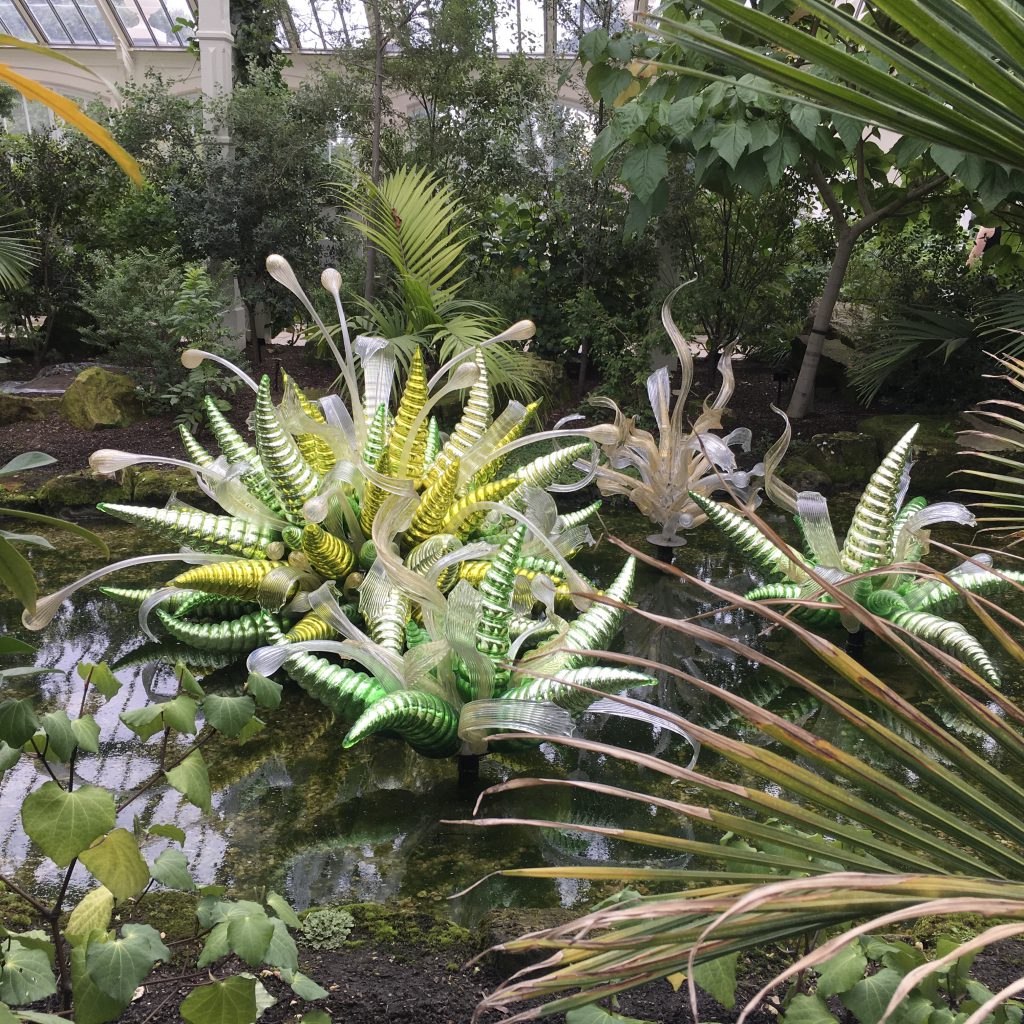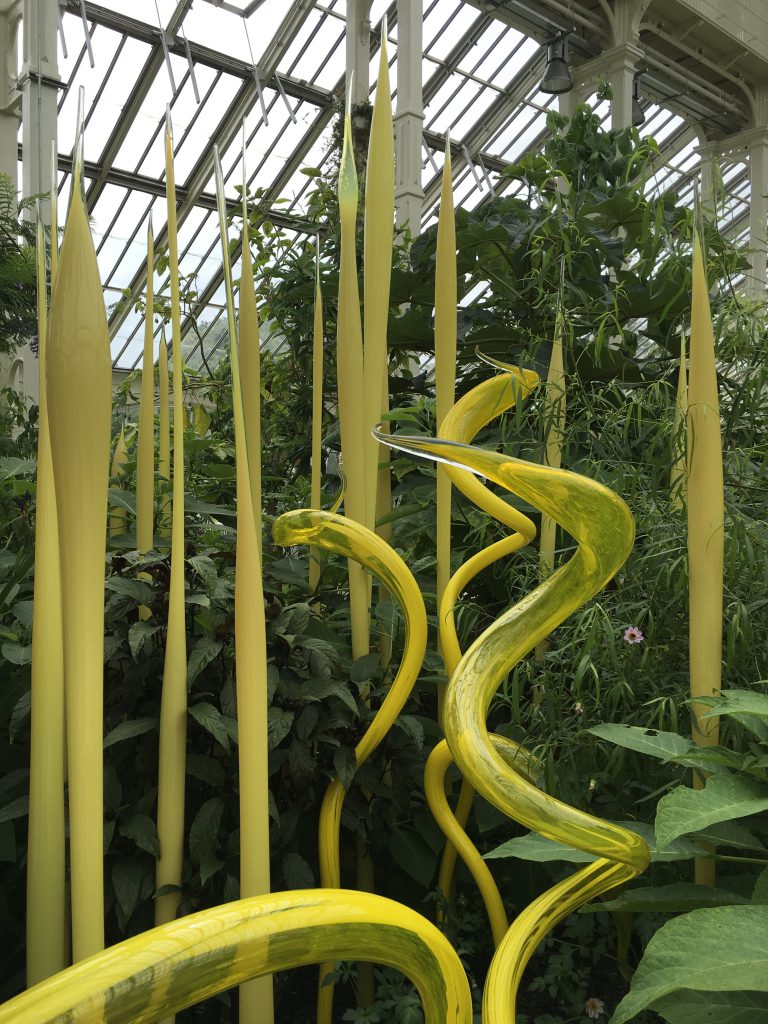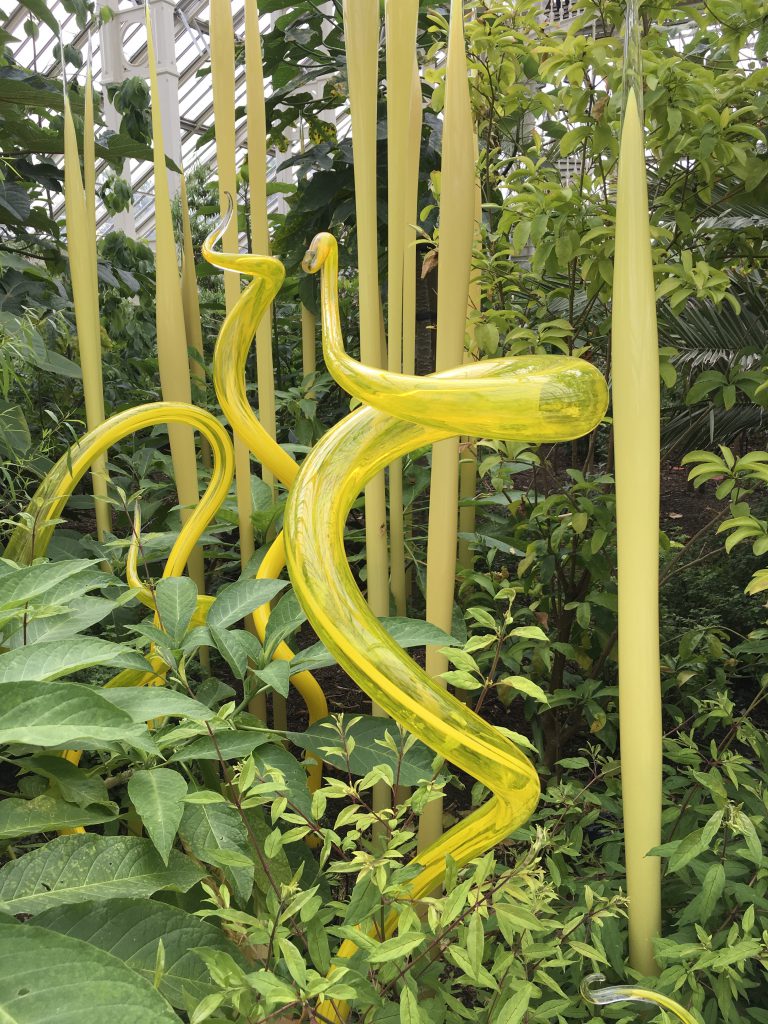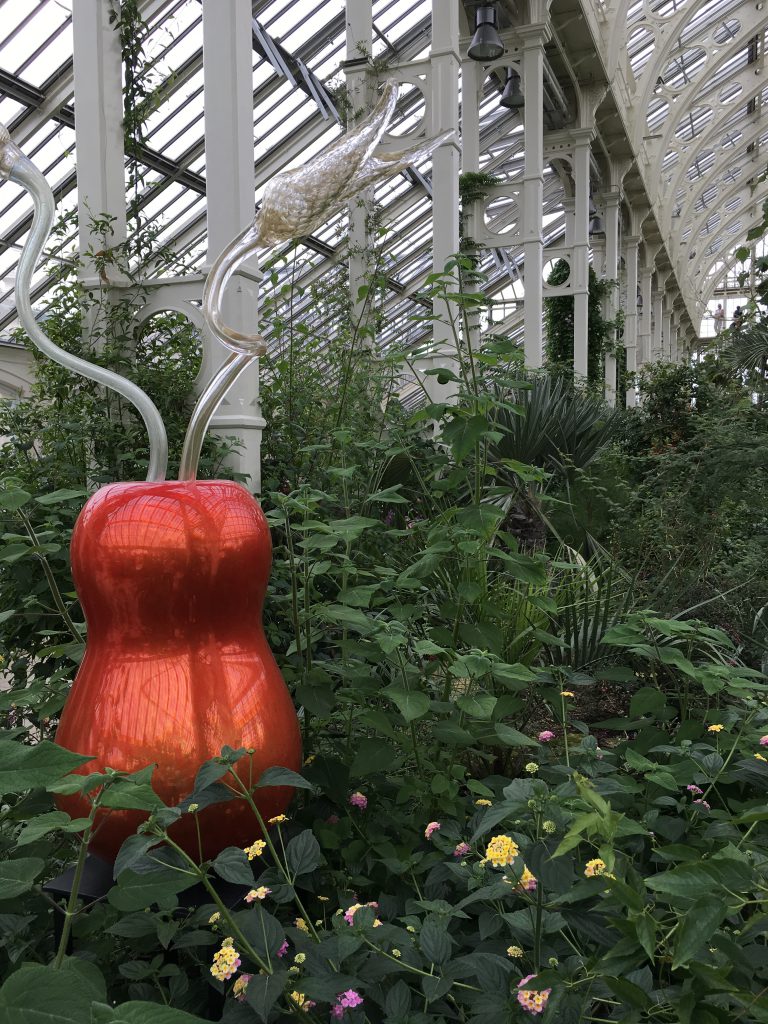 …and here is a grouping in more muted colours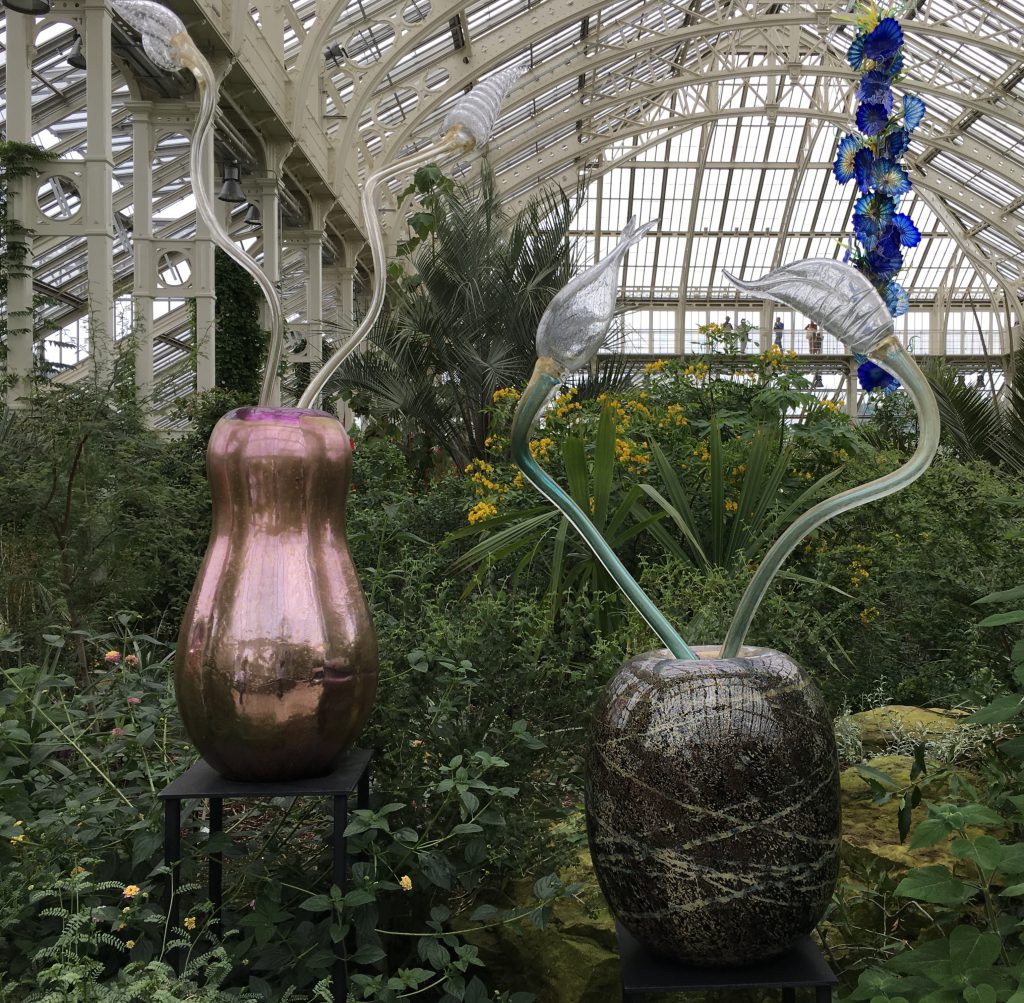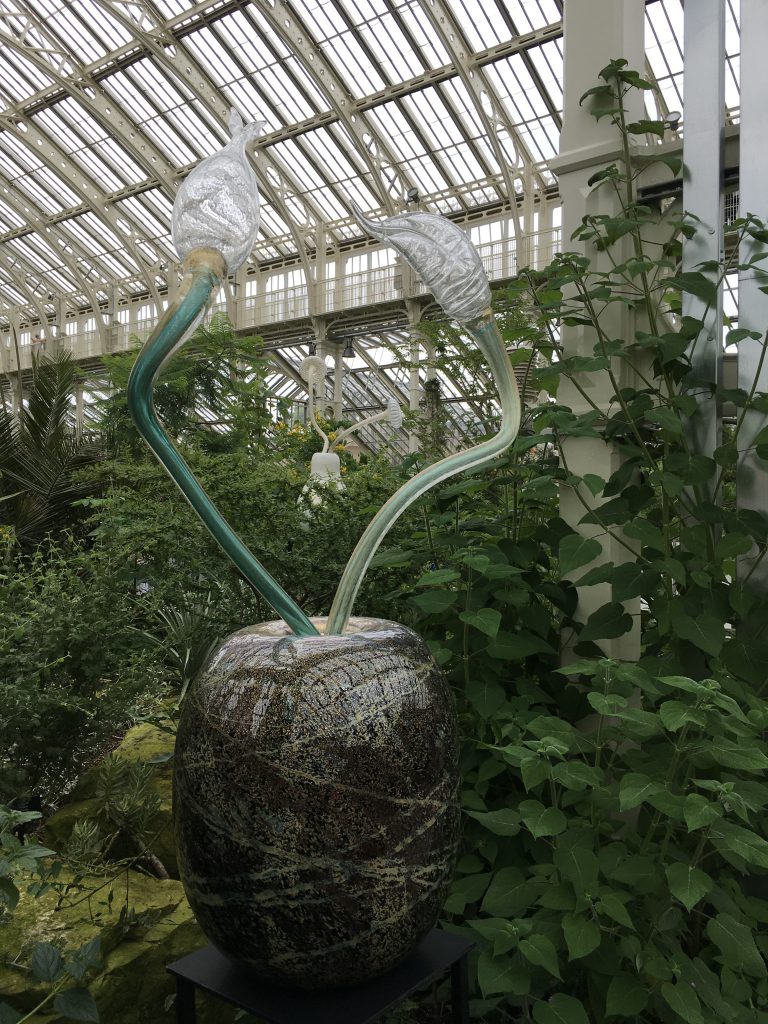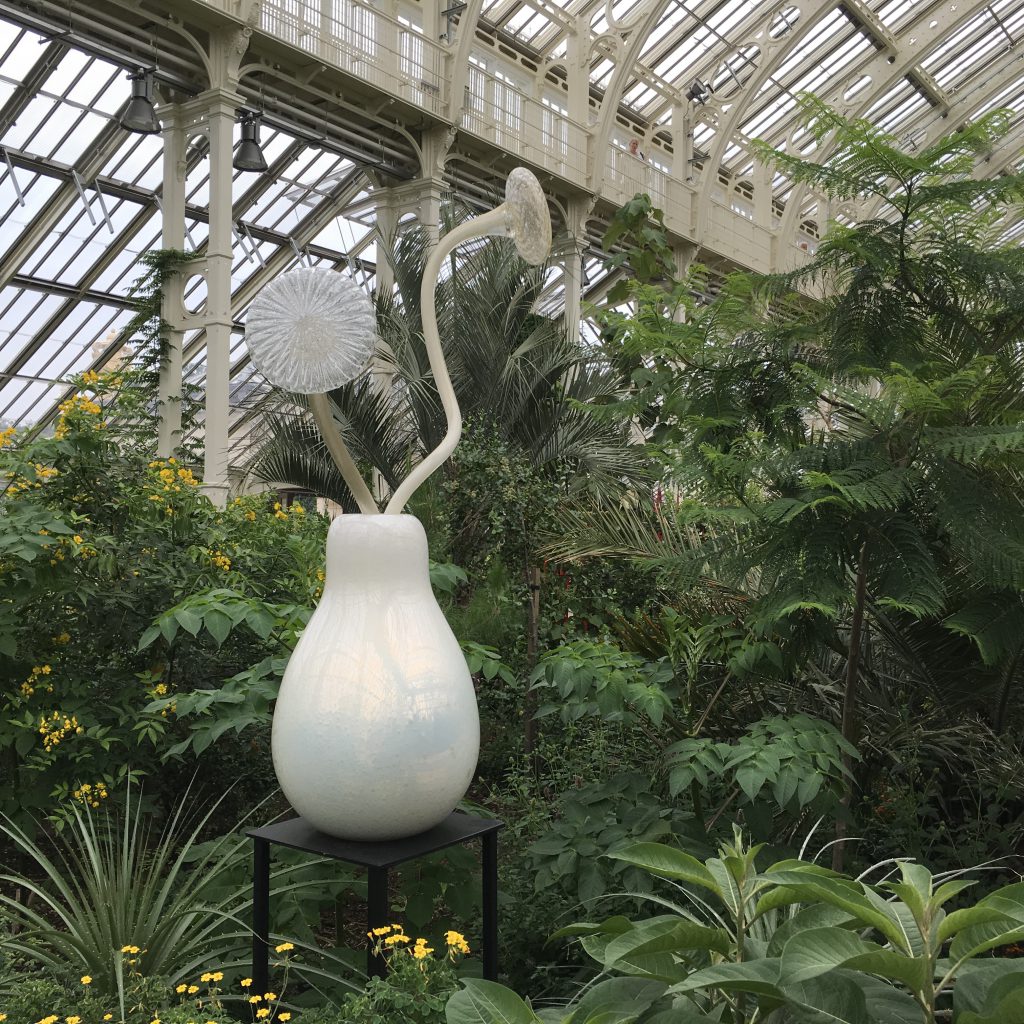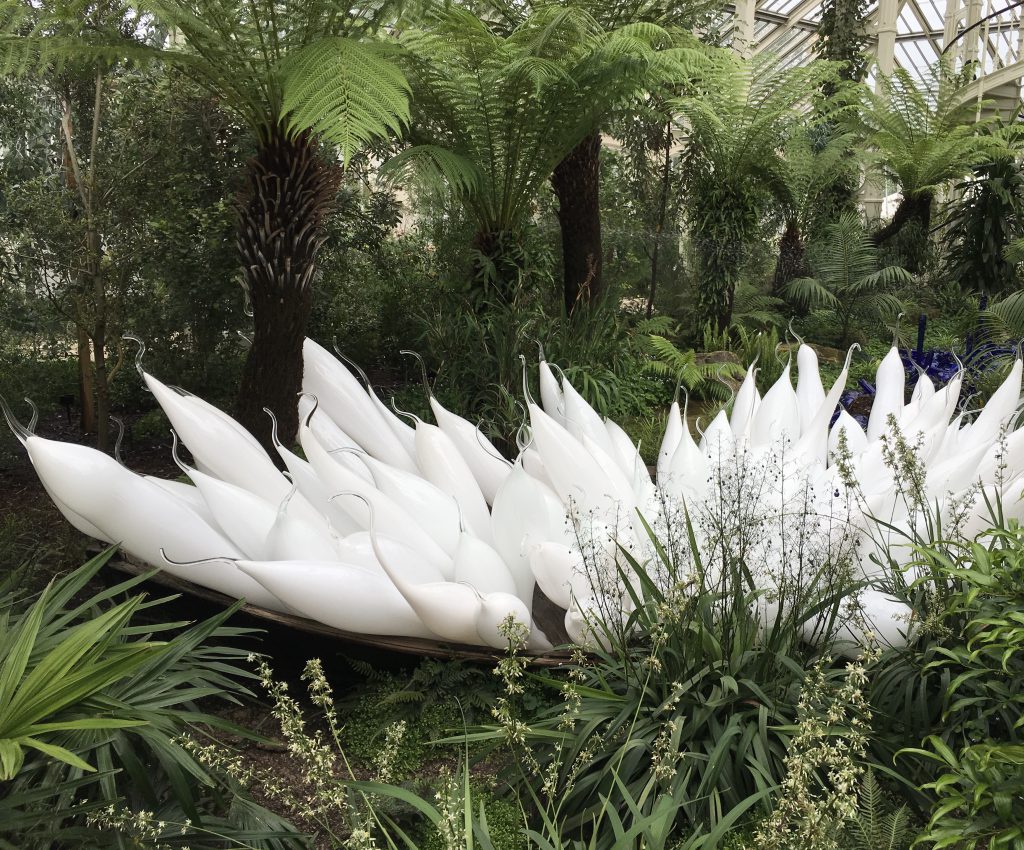 Ethereal White Persian Pond with water lilies and hanging gourds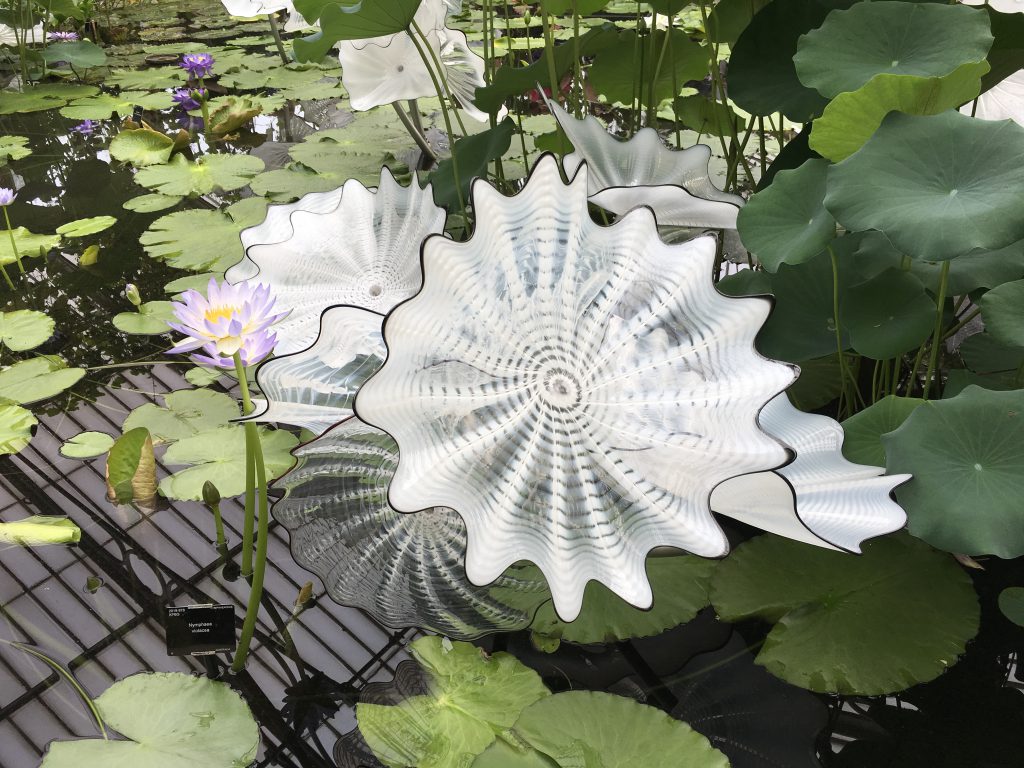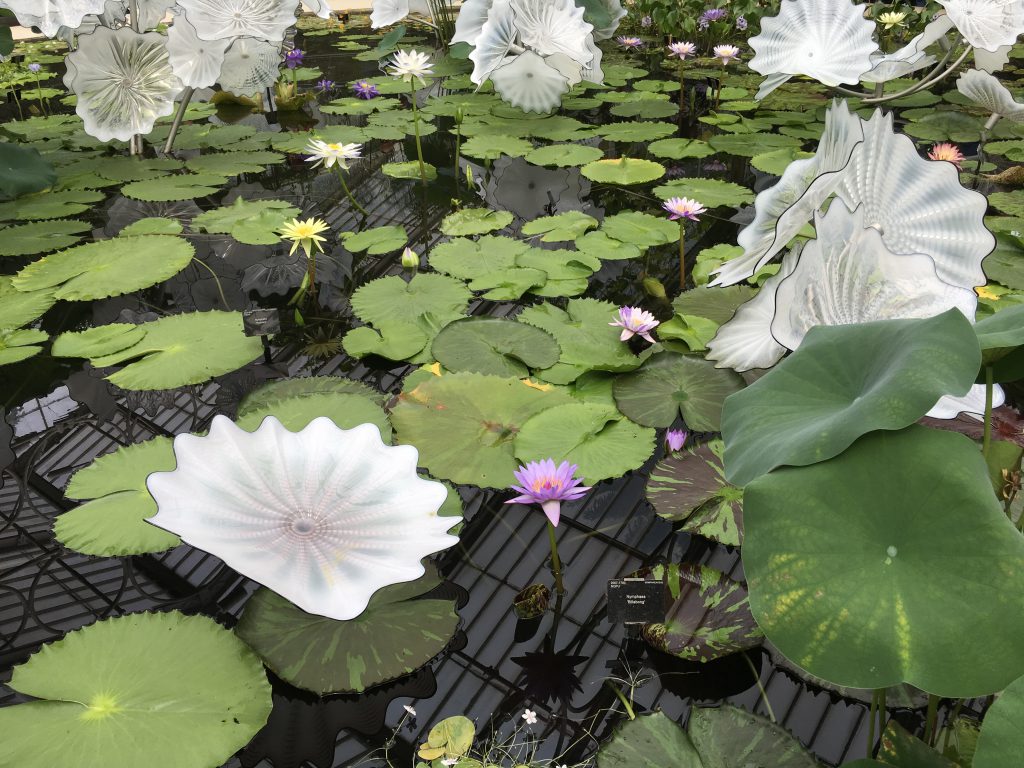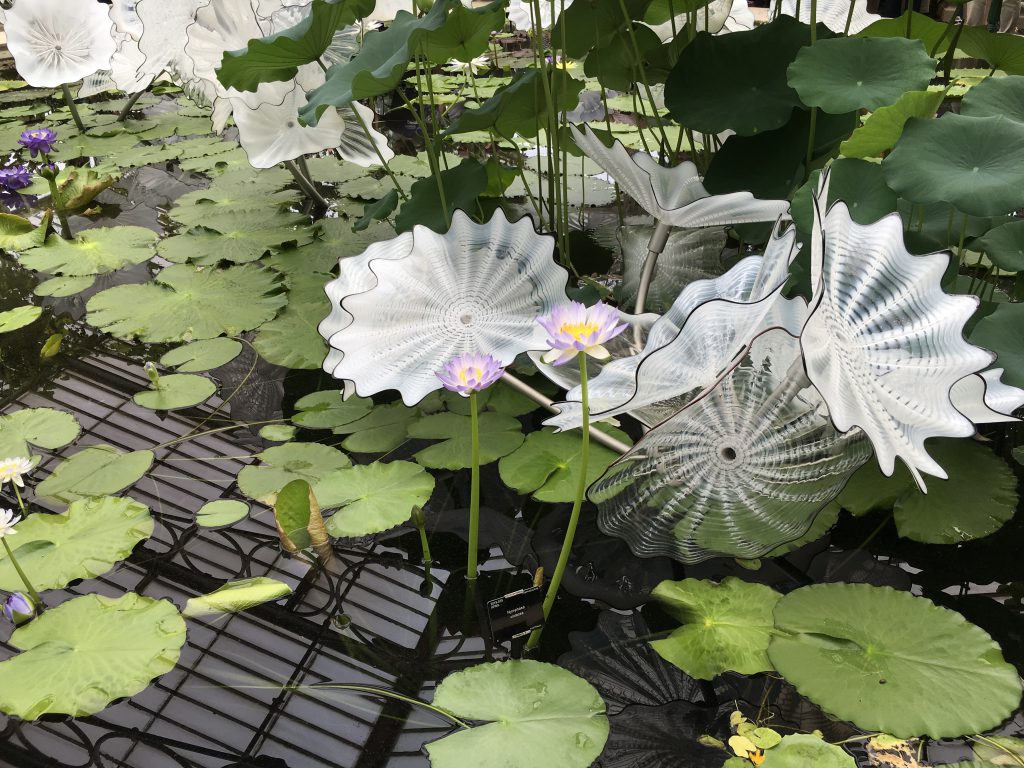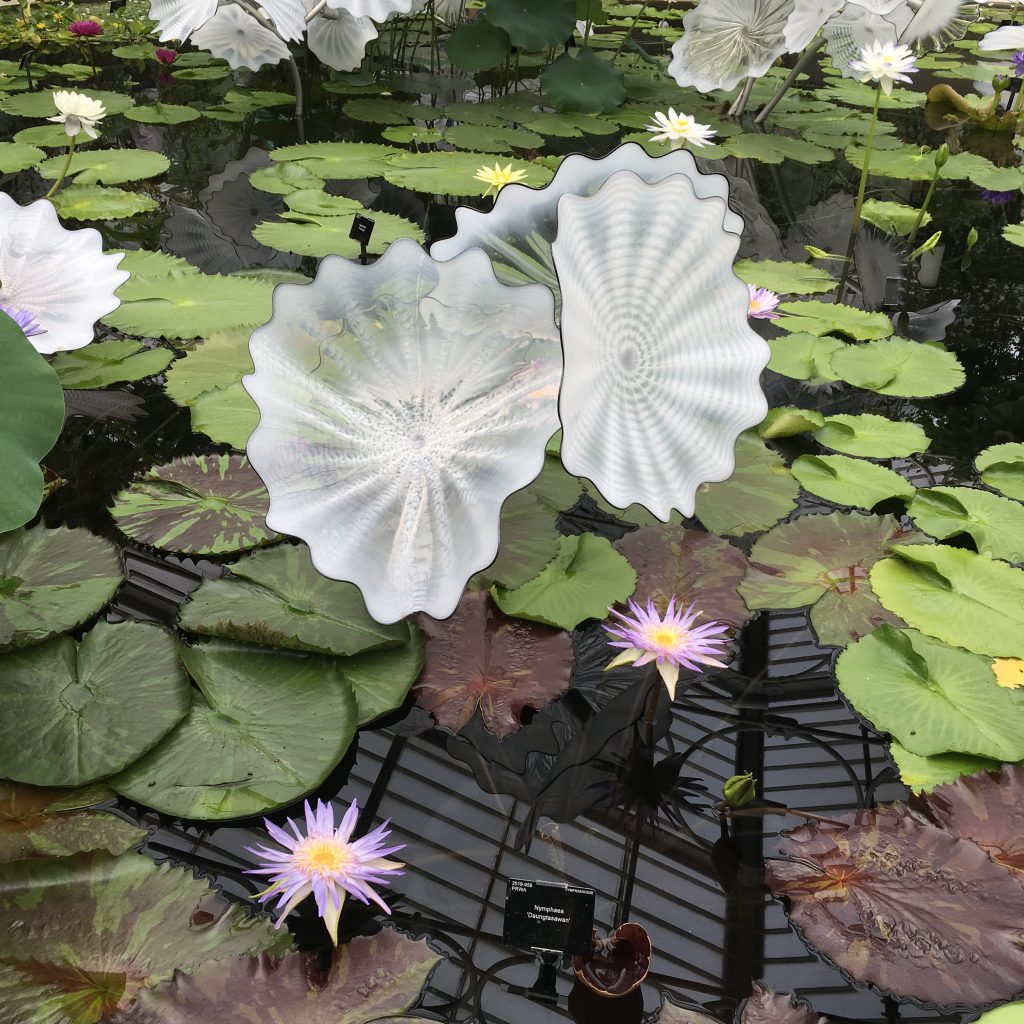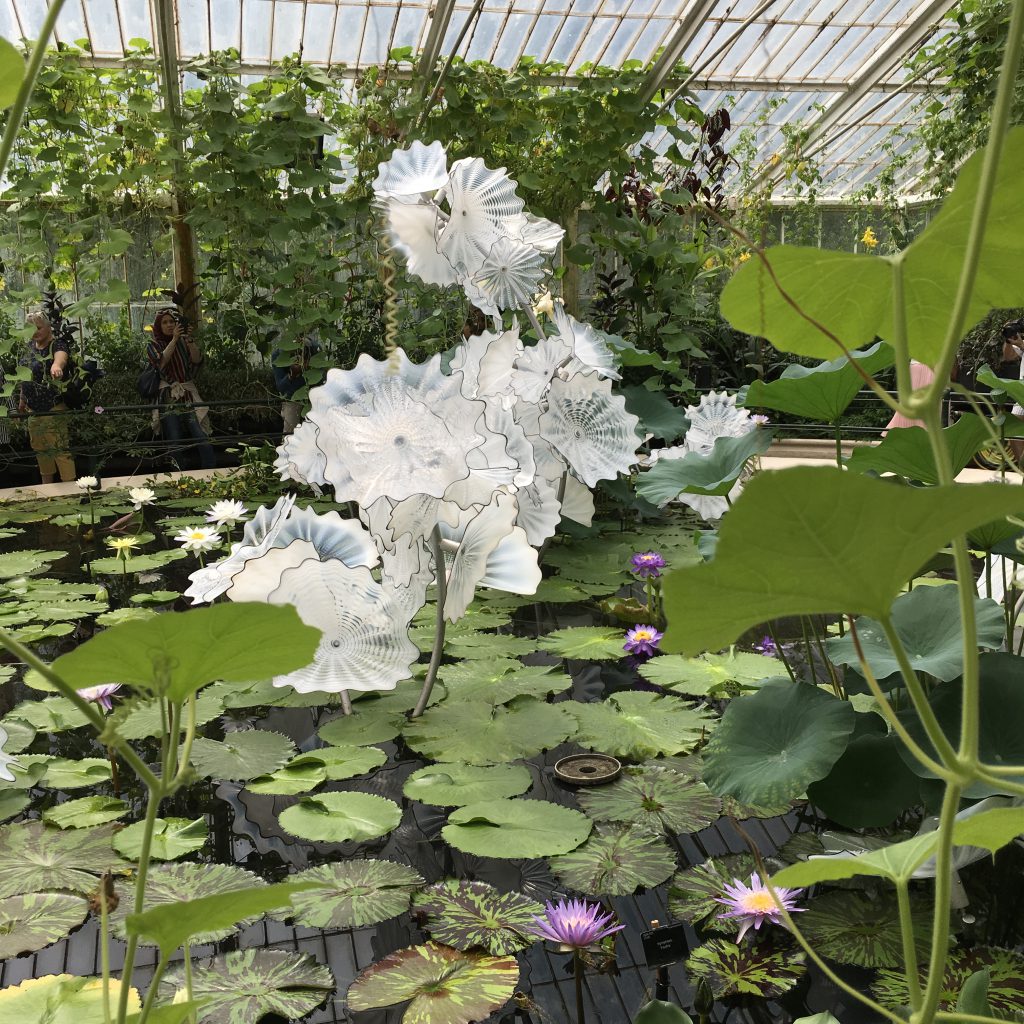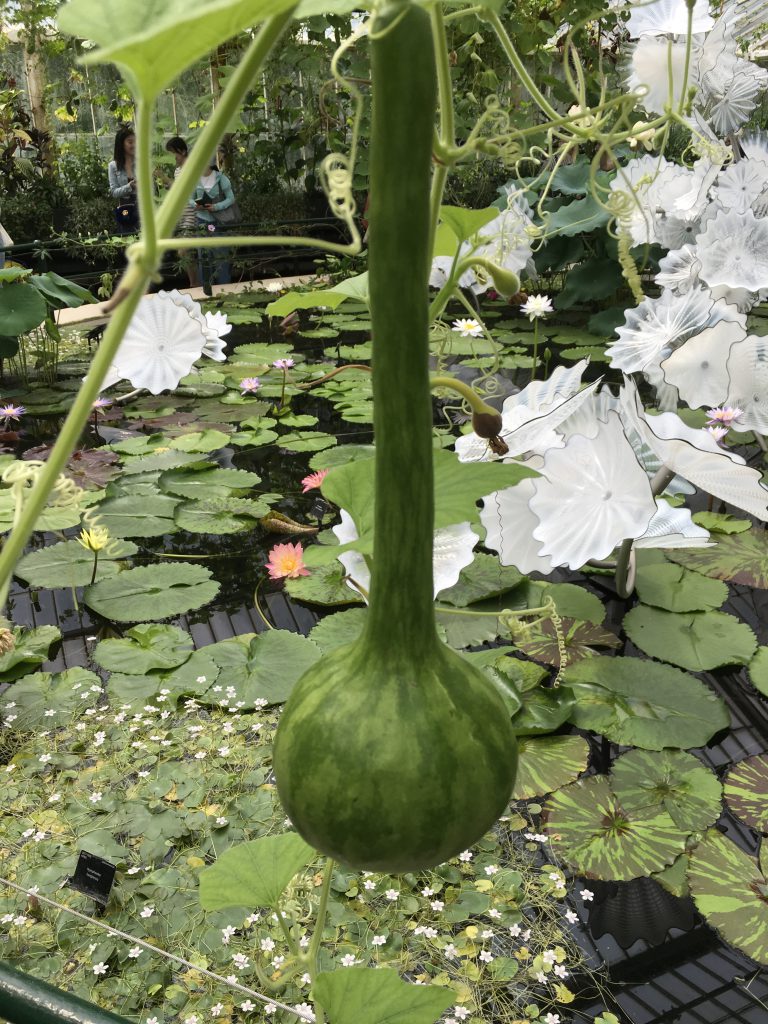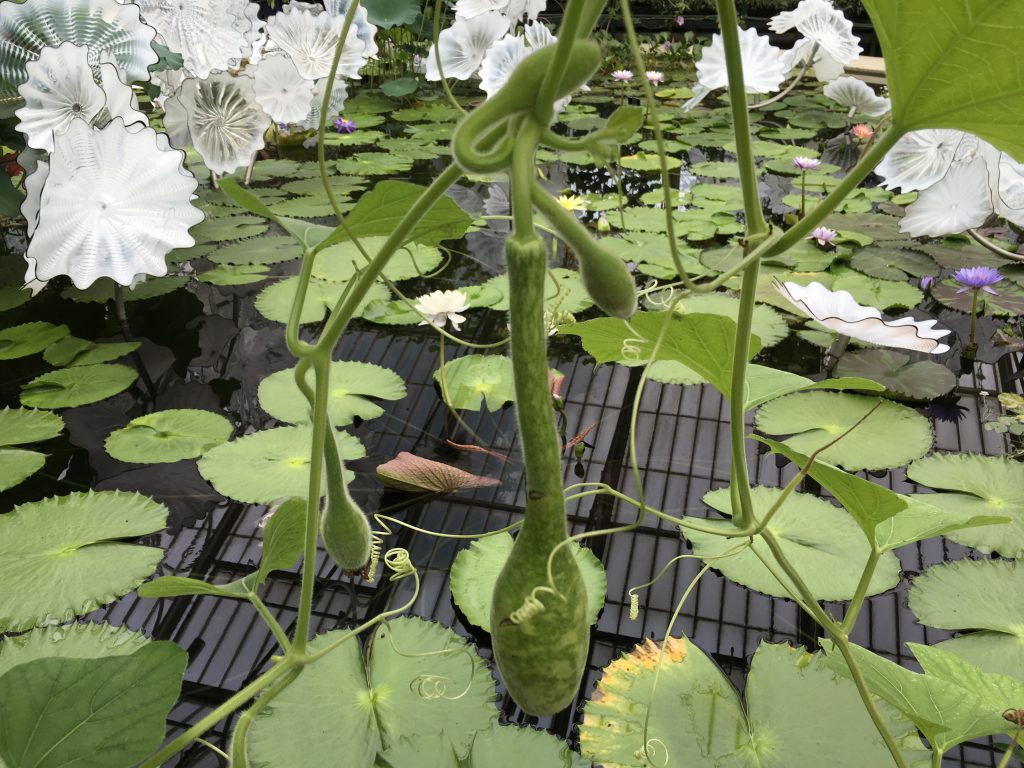 In addition to the sculptures which are so cleverly arranged amongst the plants, there is a separate exhibition space housing Mr Chihuly's non-plant (but still somewhat inspred by nature) glass works. This will merit another post. I have just said to Mr Gochugaru that we have some time this weekend…perhaps we should head to Kew again?