A walk around Kew Gardens taking in some awesome glass installations.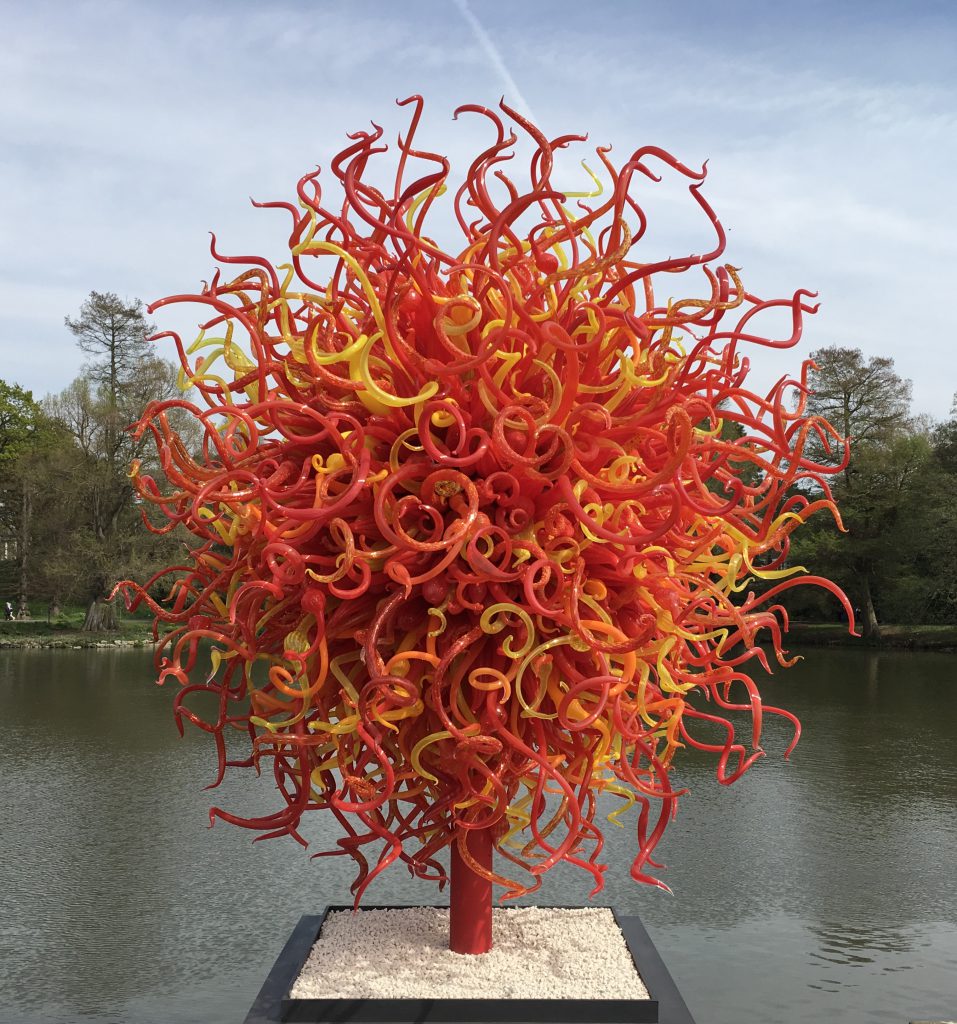 I am not sure how to describe the current Chihuly exhibition in Kew Botanical Gardens. Our first visit was in April just after it opened and I was so awed by it, and took so many photos, that it resulted in some kind of mental block.
The dilemma is, when there is so much to show, what do you show and what do you leave behind? This is the kind of dilemma that also occurs when you read something as expansive as the Bible. You kind of know that one story relates to another and that there is probably an overall picture, but how do you even start to explain the pieces of the puzzle that form a coherent whole?
The answer came to me last week when I went to Kew again, this time with HK Sister, Niece Number 2 and a picnic in tow. I saw different aspects of the installations and because the season had changed from Spring to Summer, the surrounding views and planting had changed too. I thus saw Chihuly in a whole new light.
Thinking about this, I have often heard sermons preached on the same passage of the Bible, and there is always a new insight to appreciate simply because the context in which the sermon is preached has changed.
The photos here are from our Spring visit and a later post will feature more close up photos from the Summer visit. There will also be a separate post on the indoor exhibits featured in the Shirley Sherwood Gallery. Together, the posts should give a rounded picture of the genius of Dale Chihuly.
Sapphire Star is the first installation you see as you enter Victoria Gate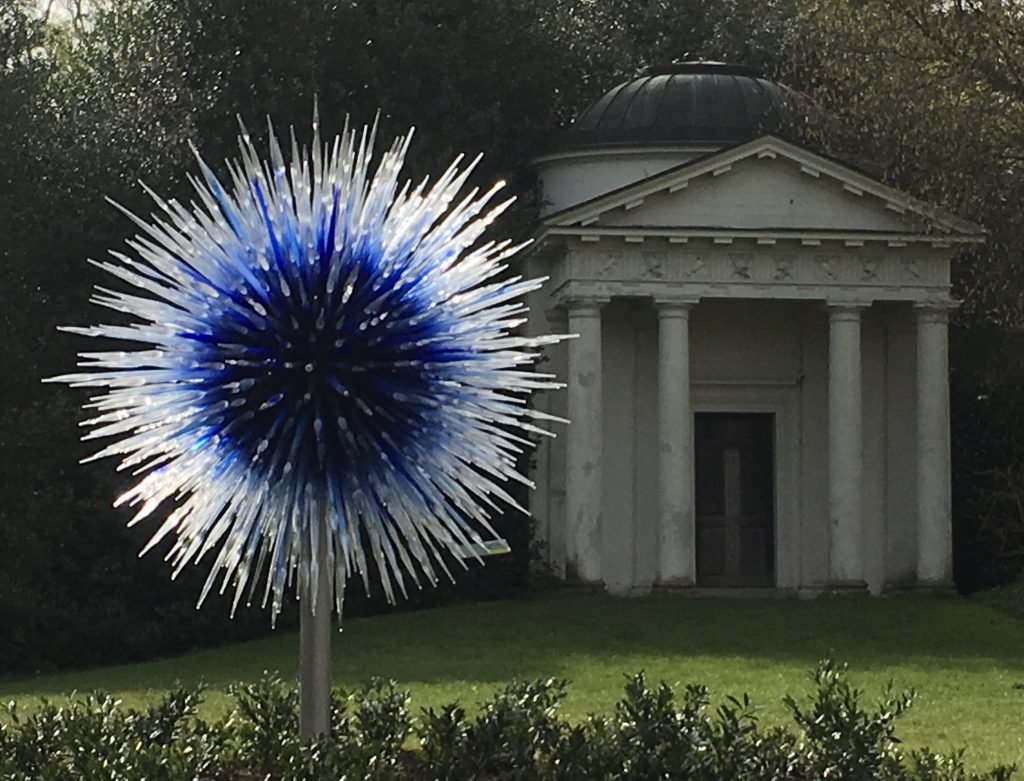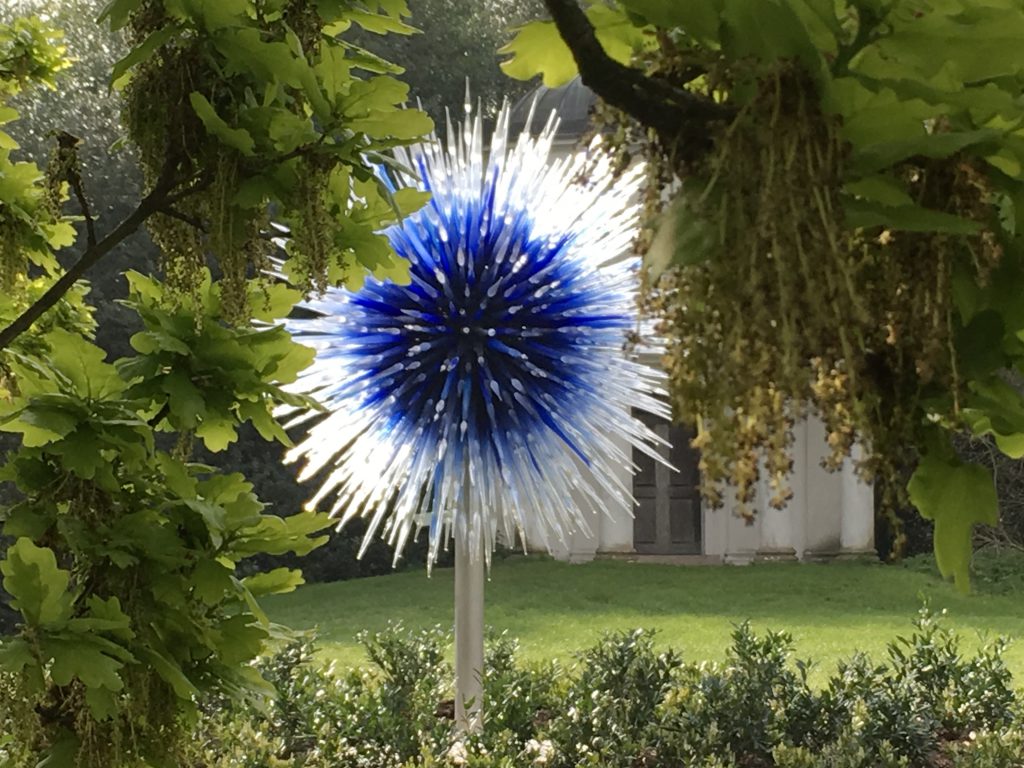 Lime Crystal Tower reminded me of a lollipop or one of those sugar swizzle sticks that is dipped into coffee. I can see food in anything!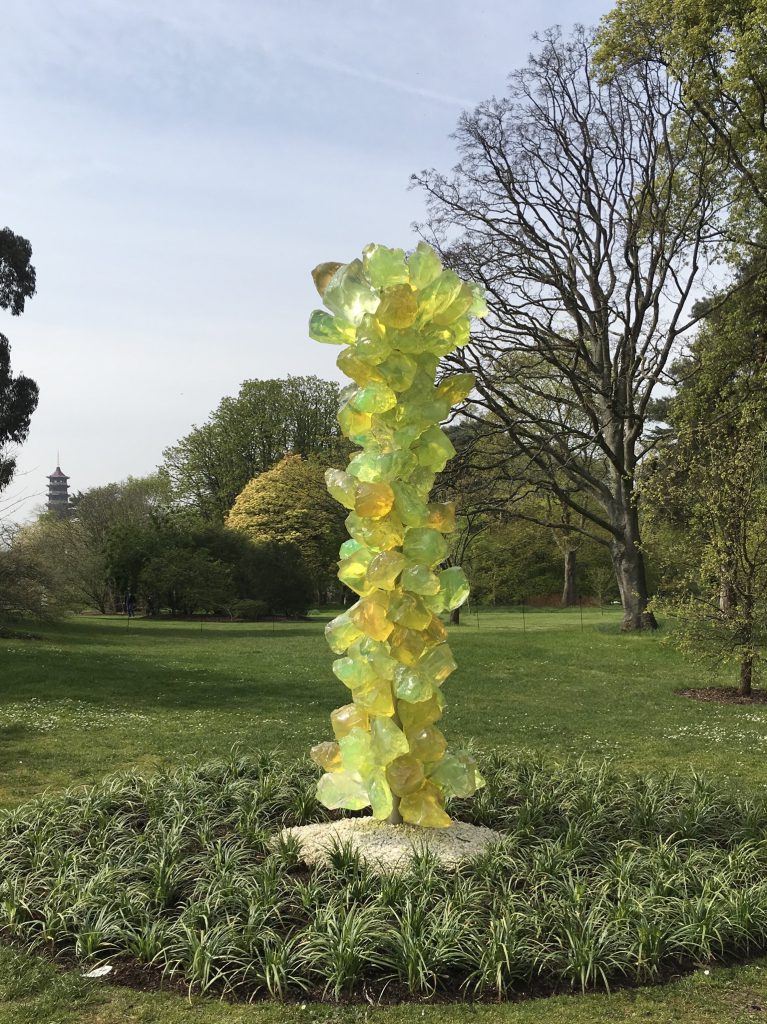 After you pass the Pagoda there is inspiration from the Japanese Garden where you will find Niijima Floats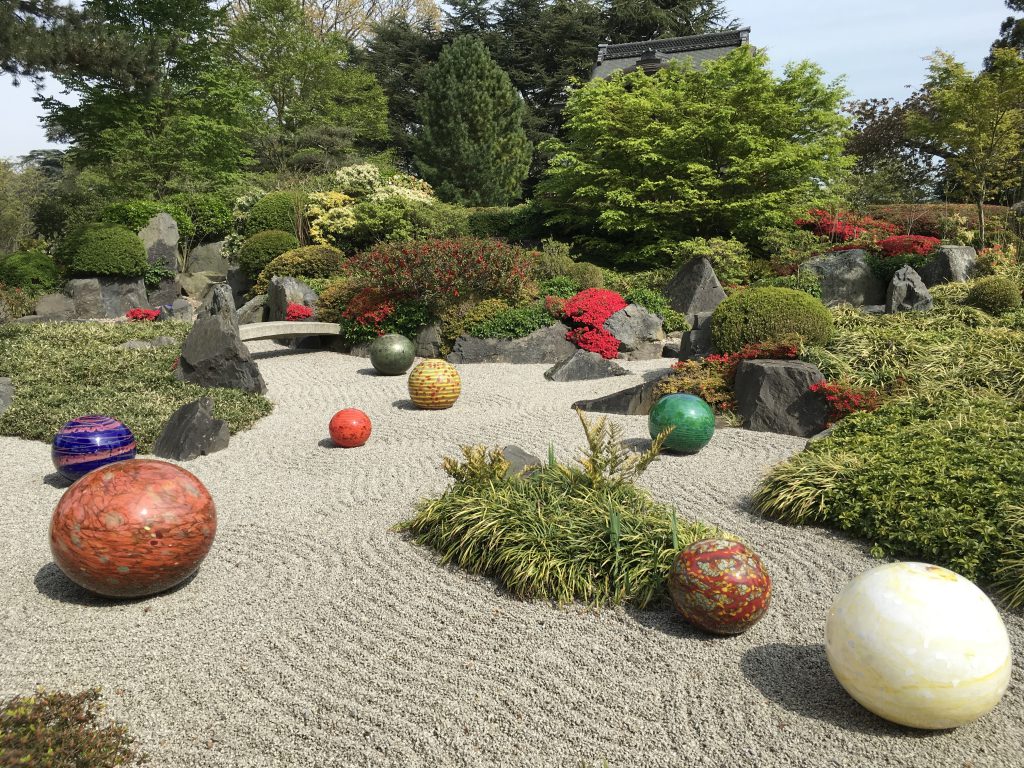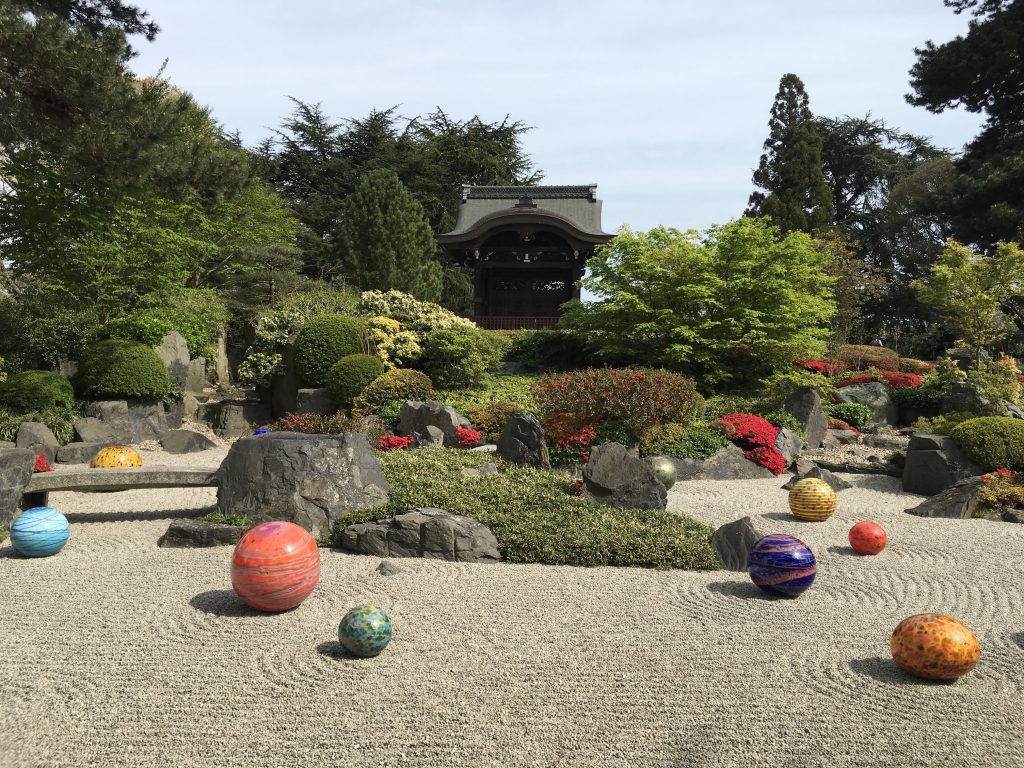 These are named after the volcanic island of Nii-jima in Tokyo Bay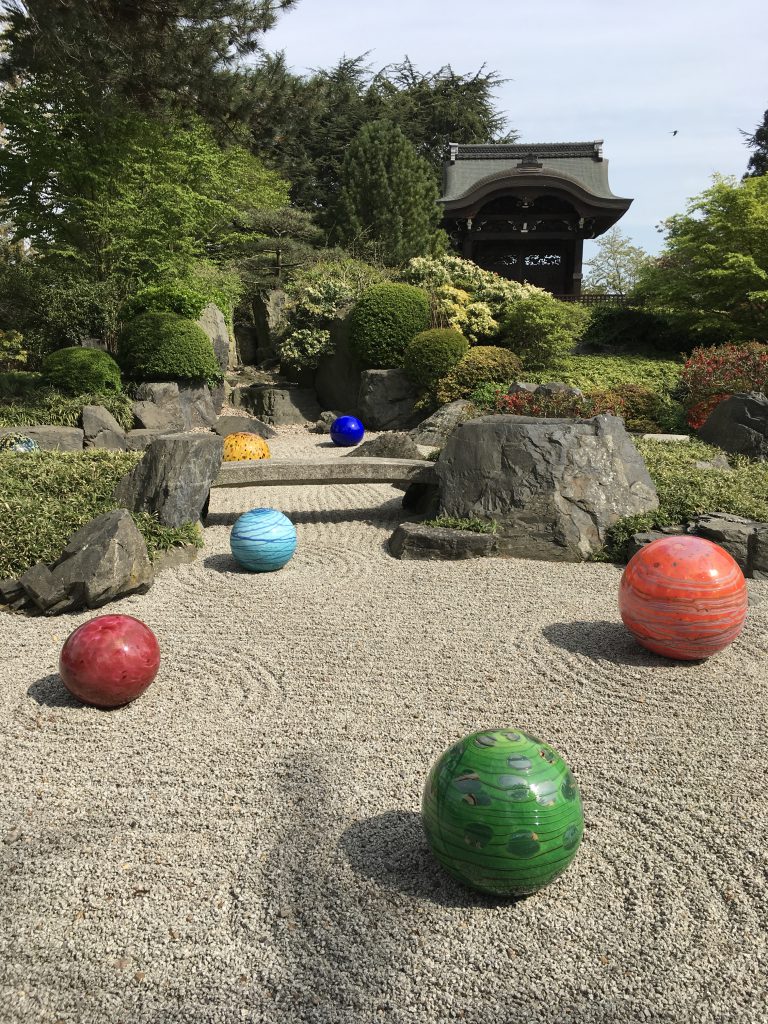 Many people commented that the glass balls reminded them of planets, as they were really impressive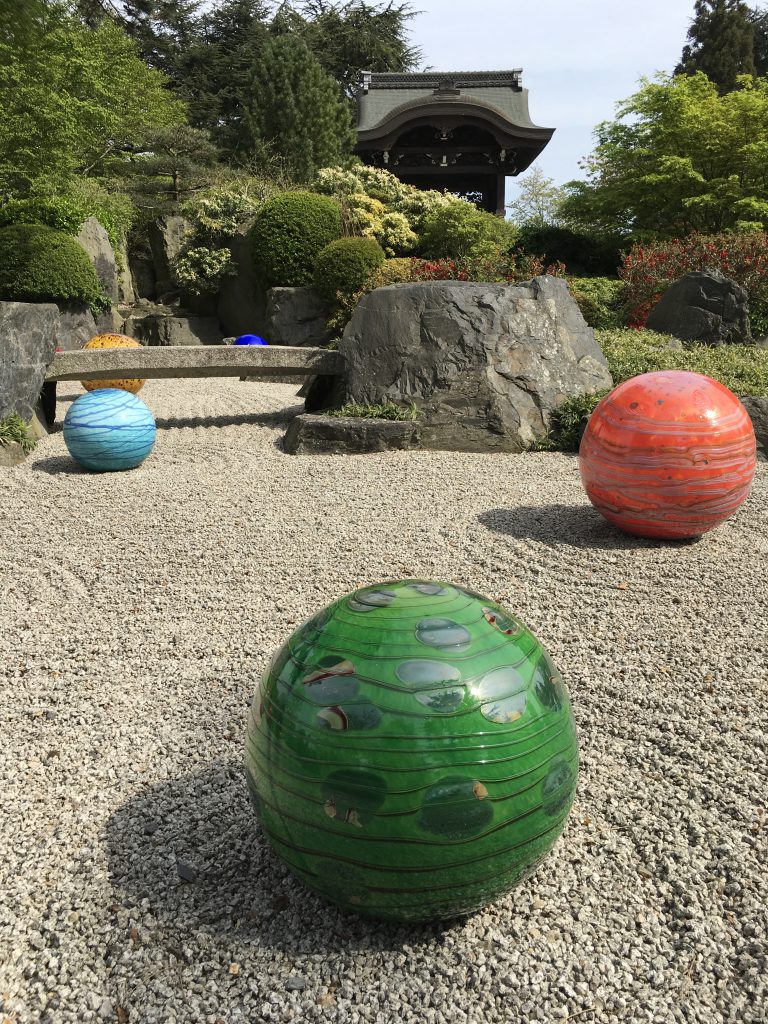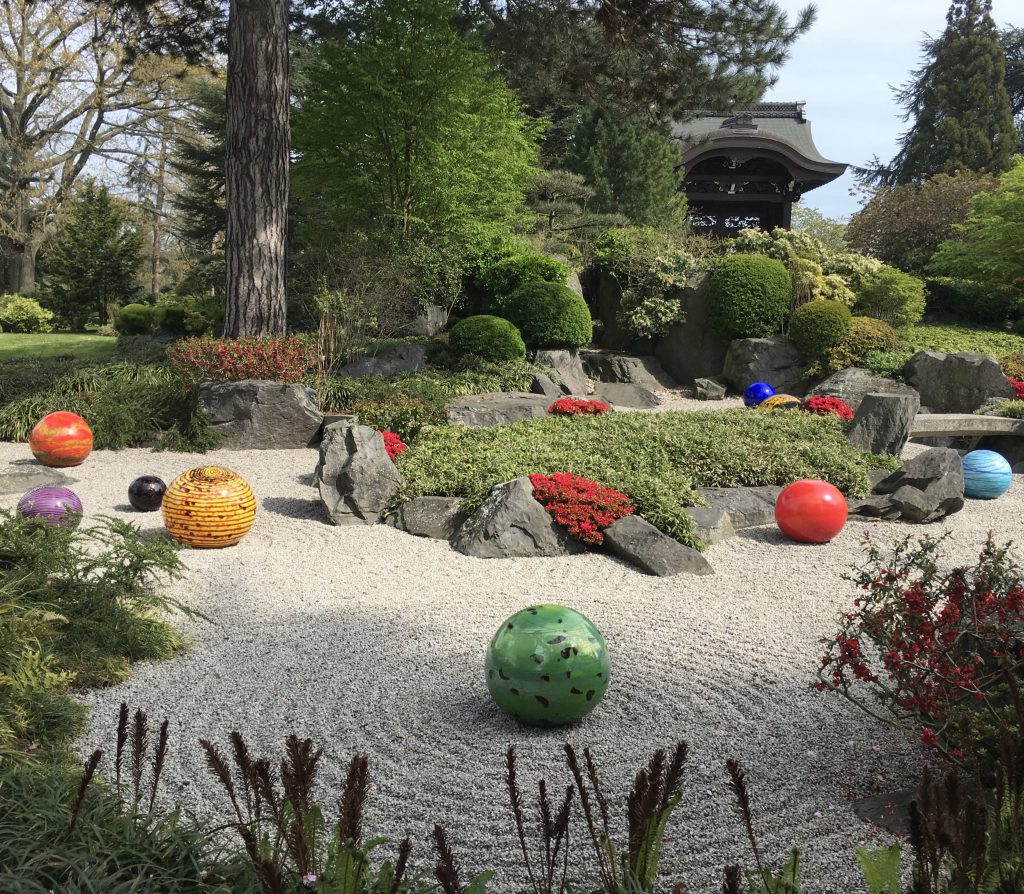 The Temperate House at Kew reopened last year after a five year and £41 million restoration. What a splendid structure in which to showcase glass against glass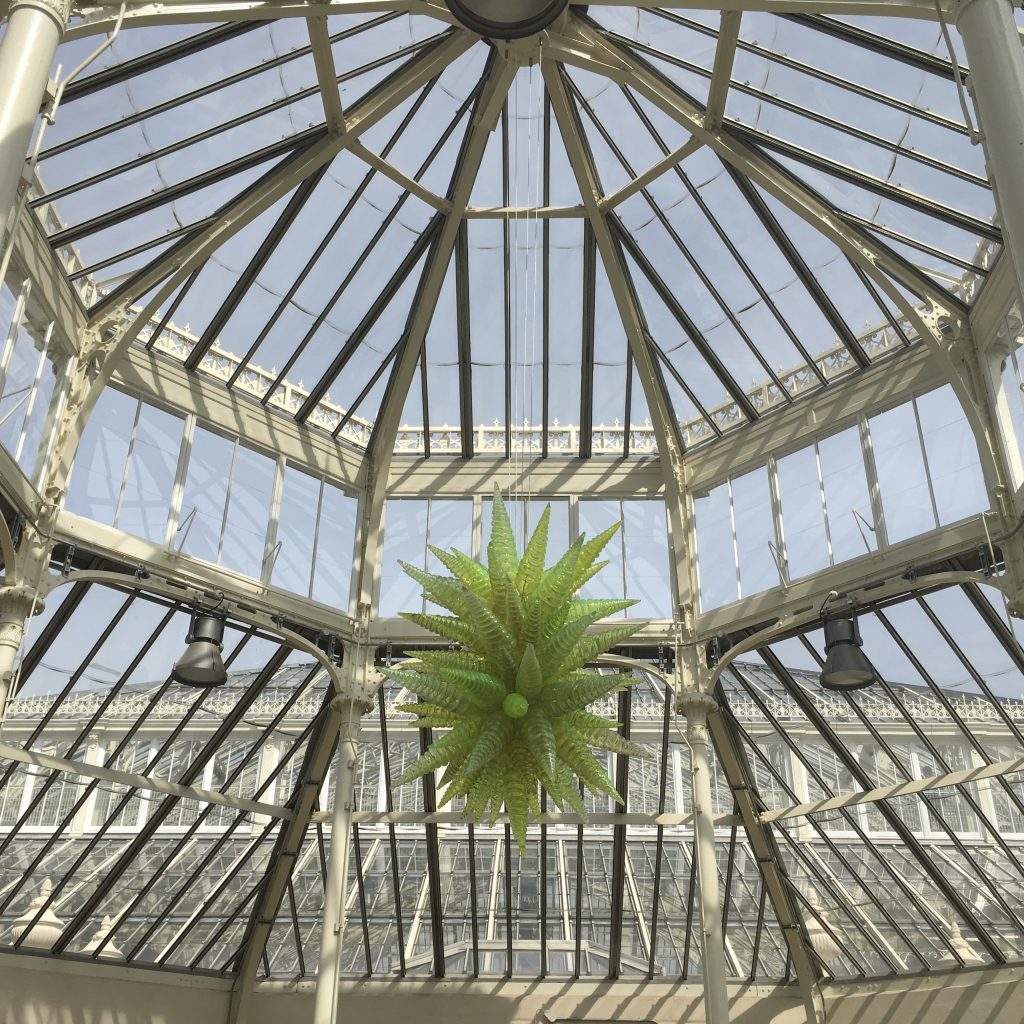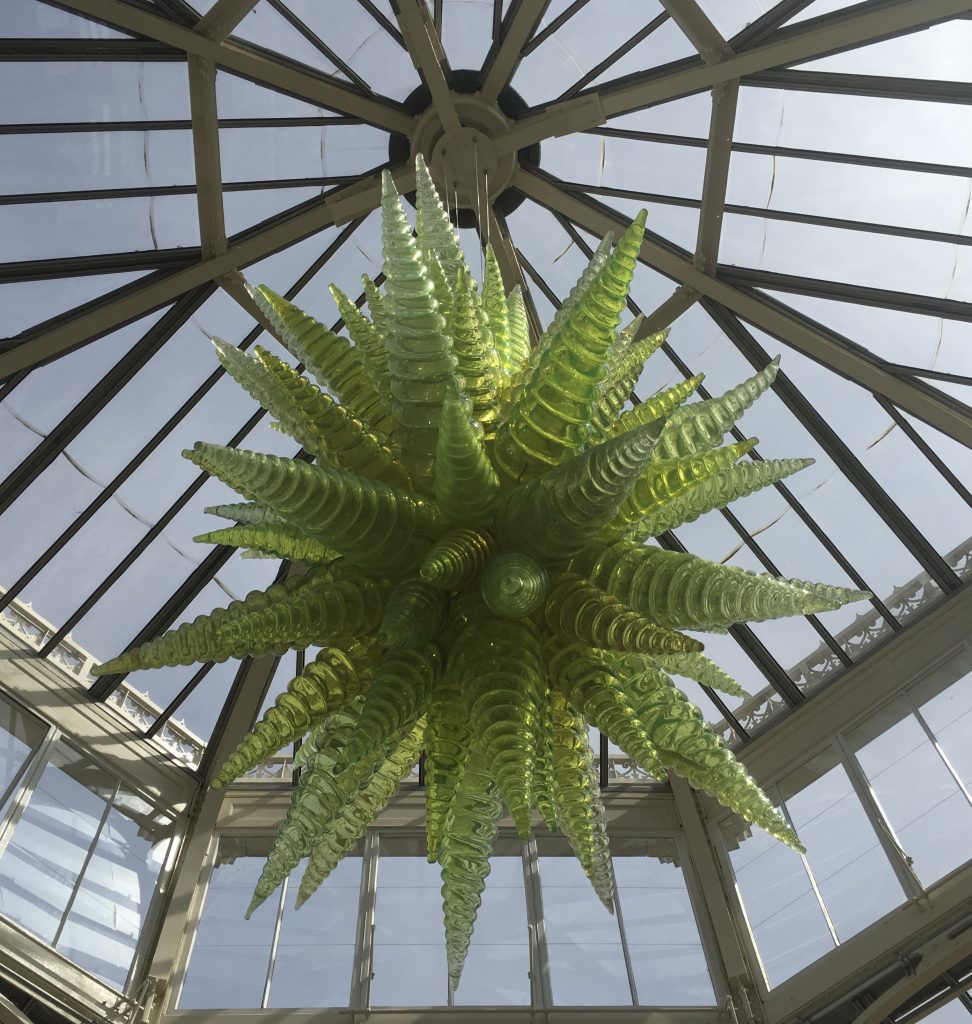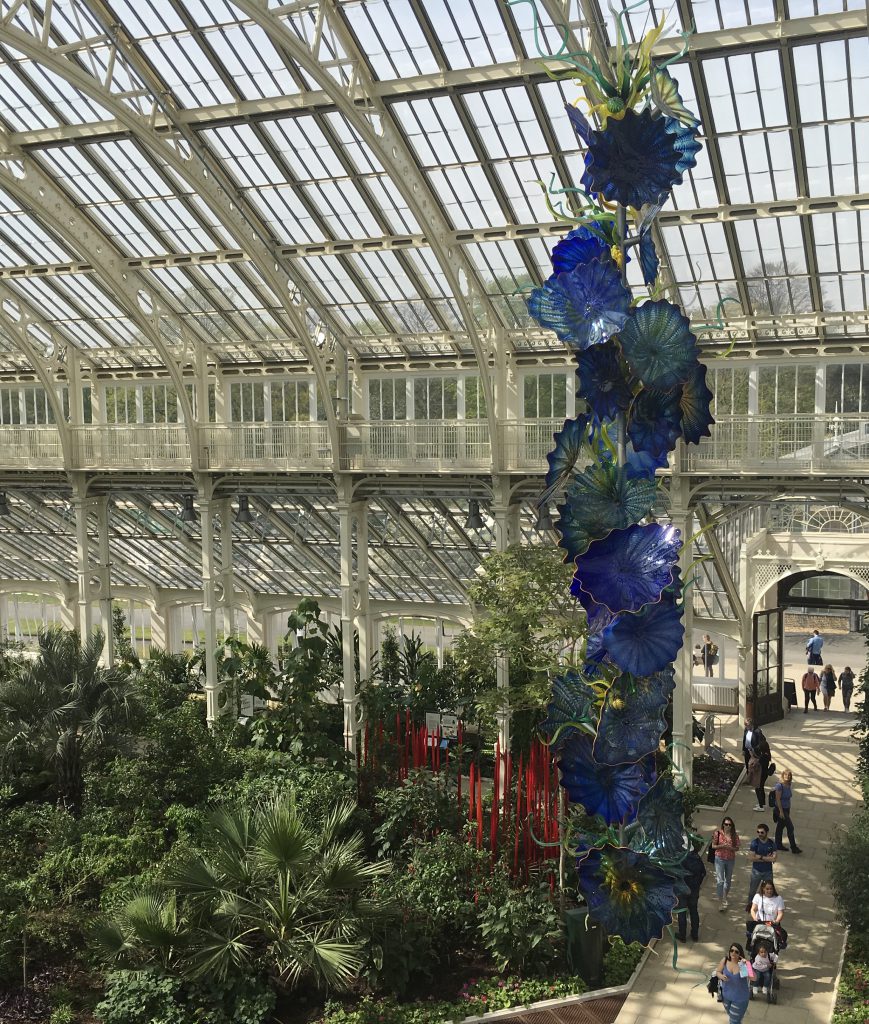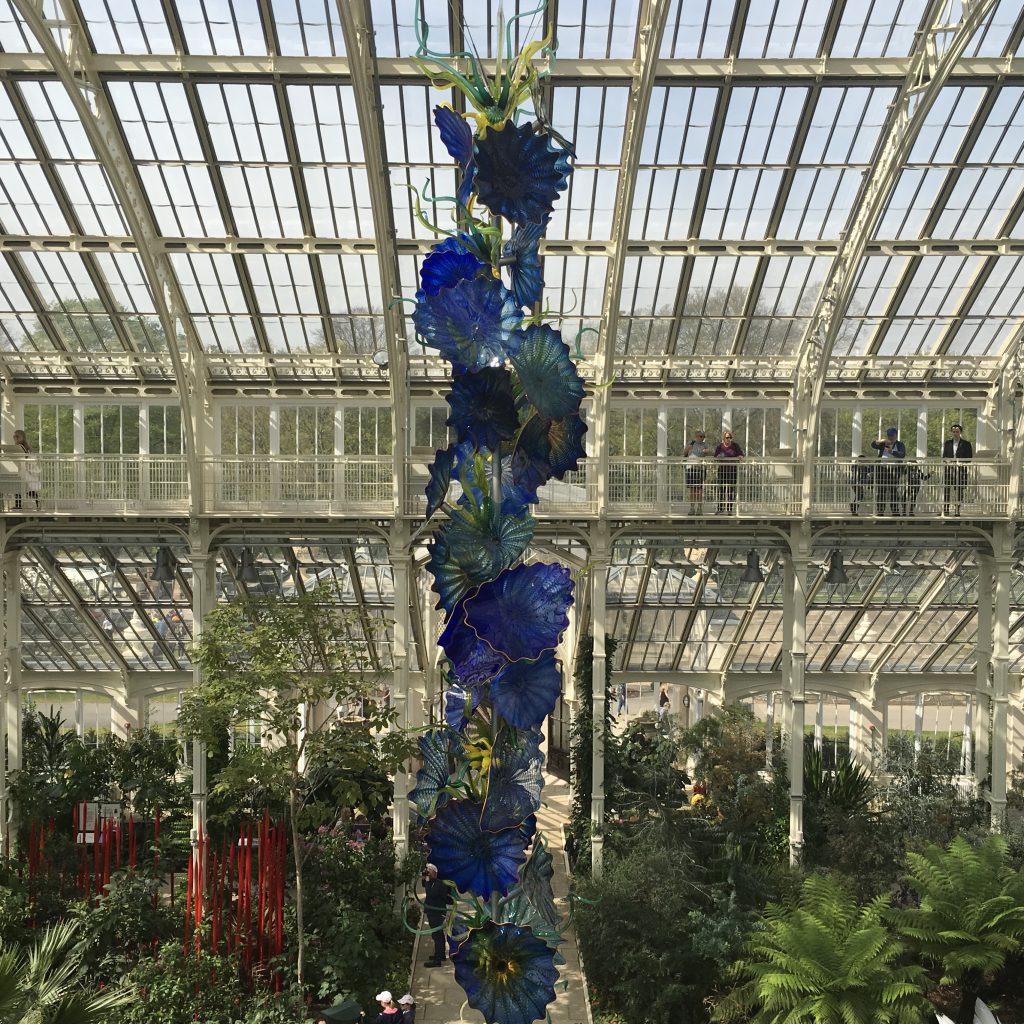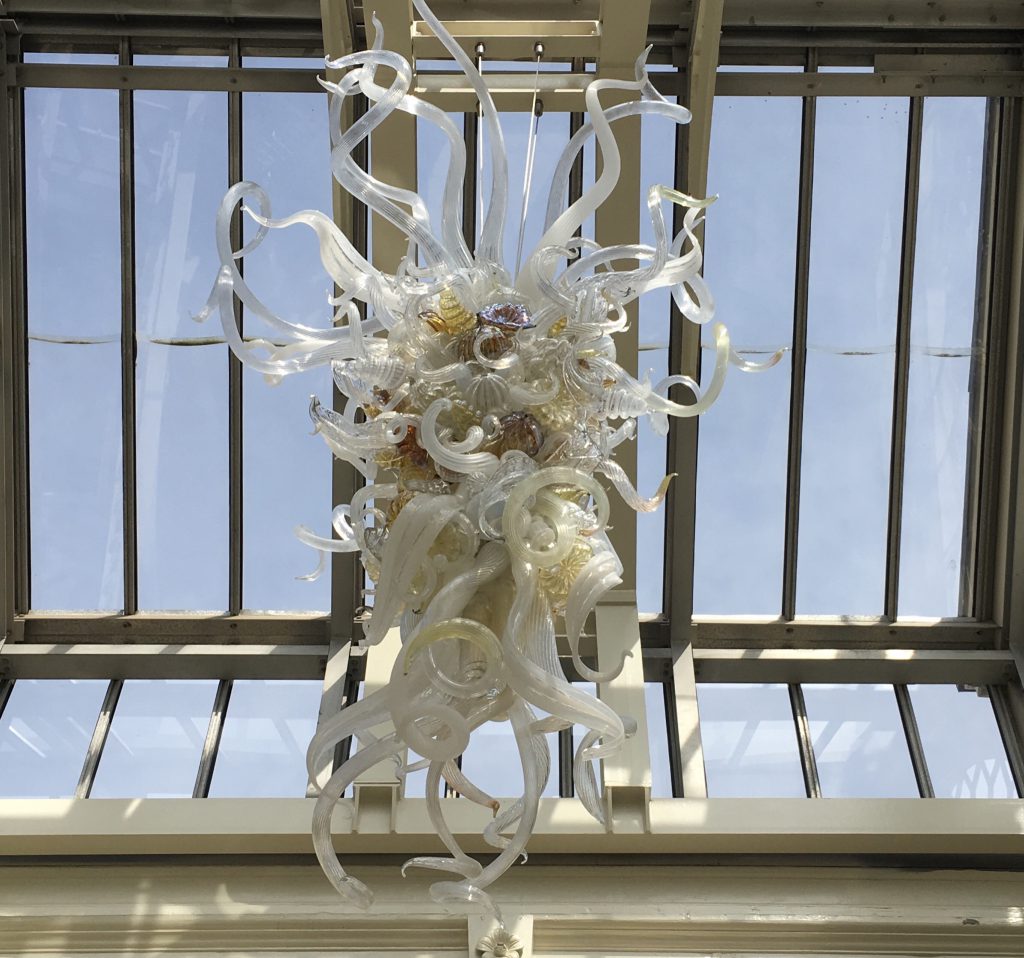 Inspired by nature, these glass installations nestled in between the plants in the giant conservatory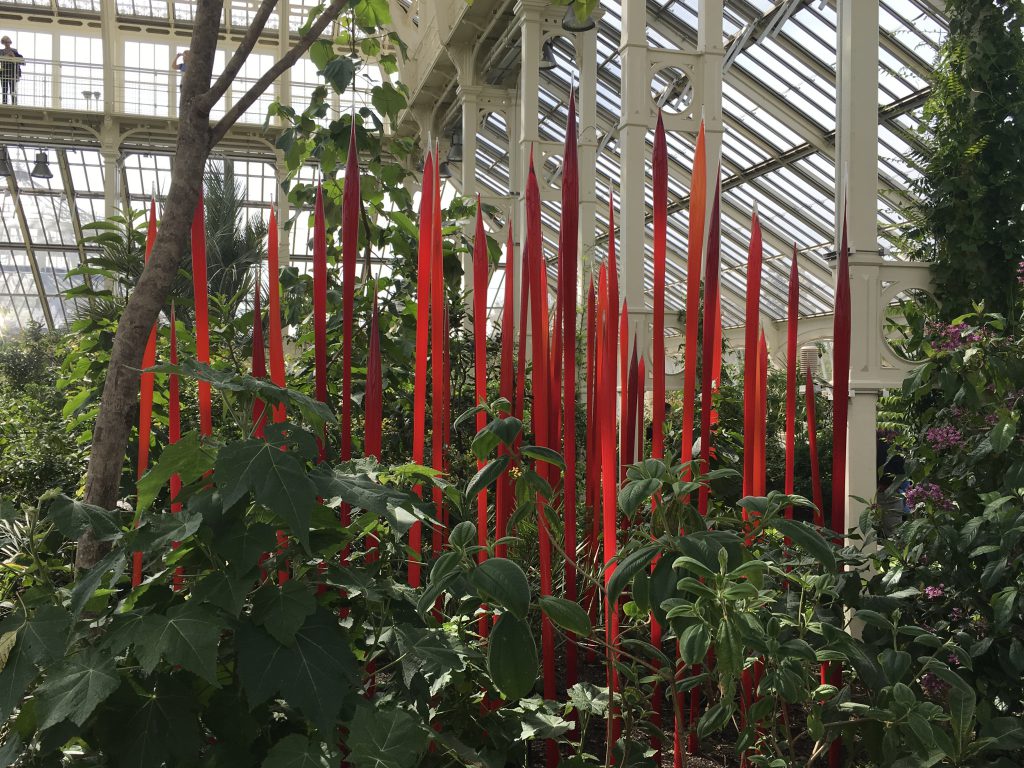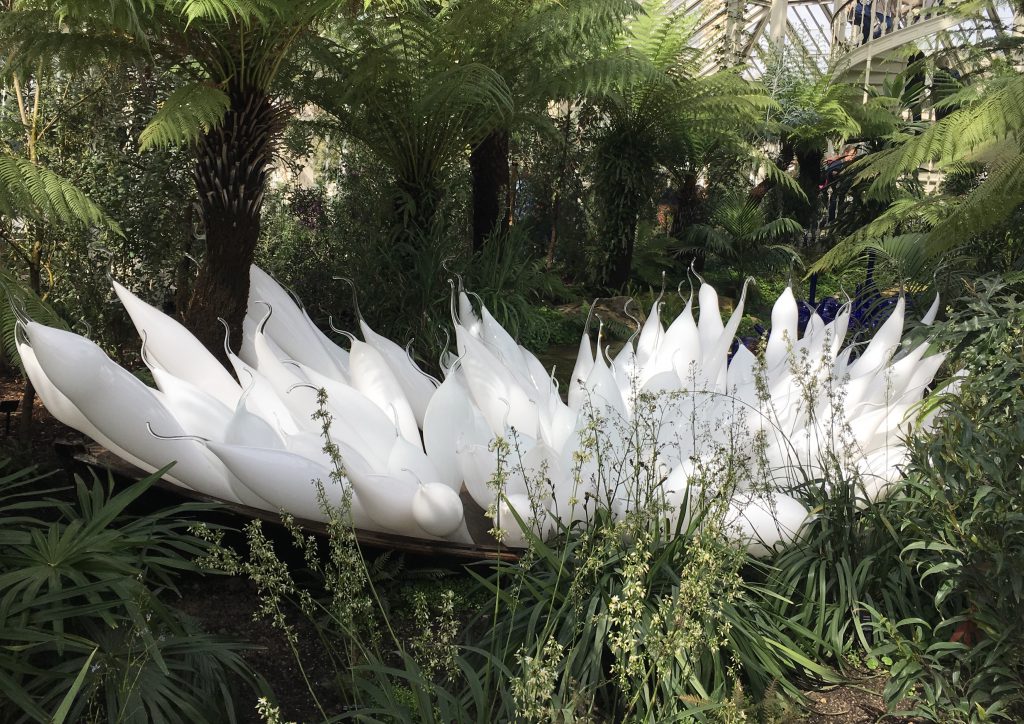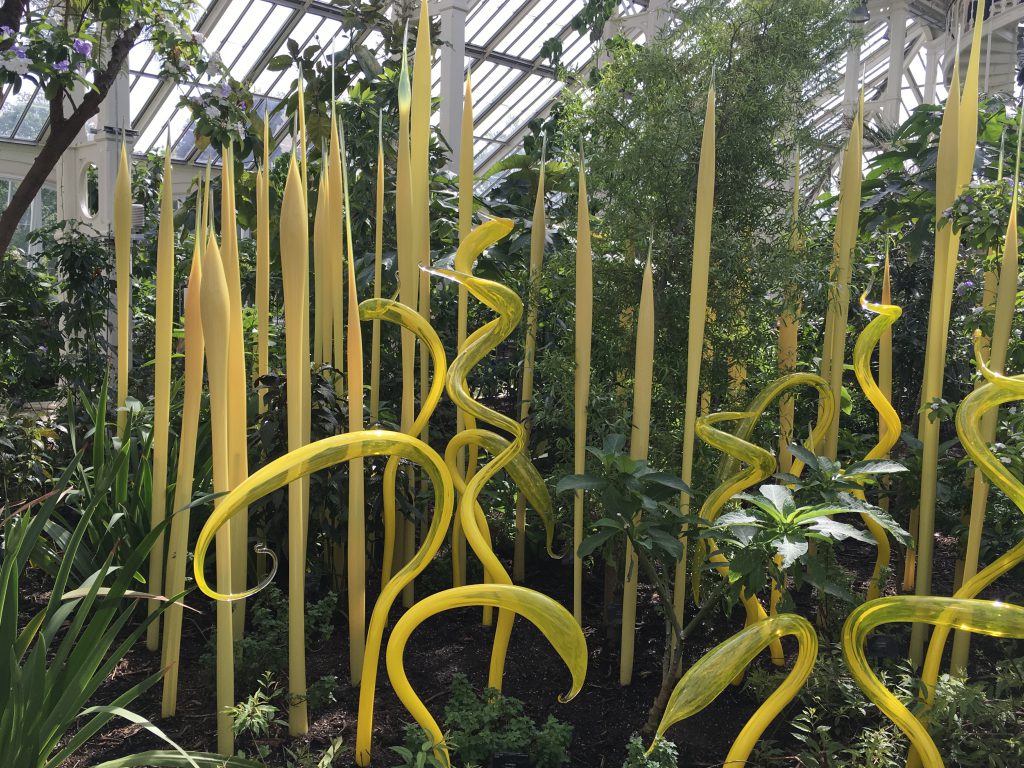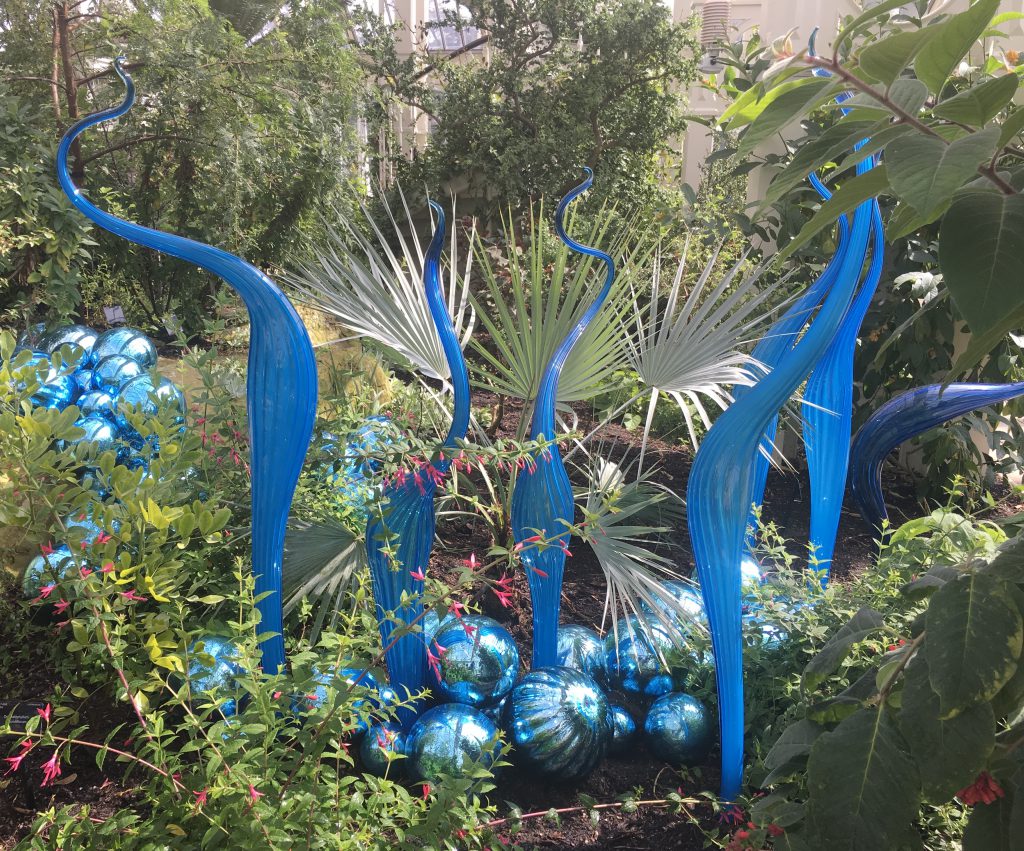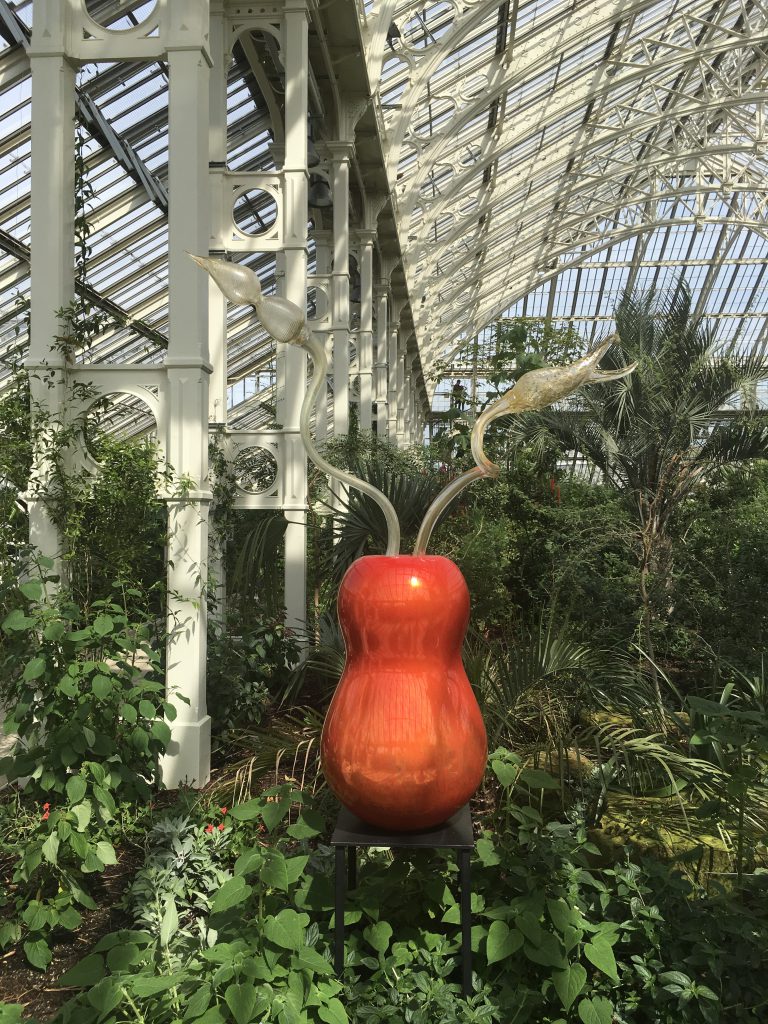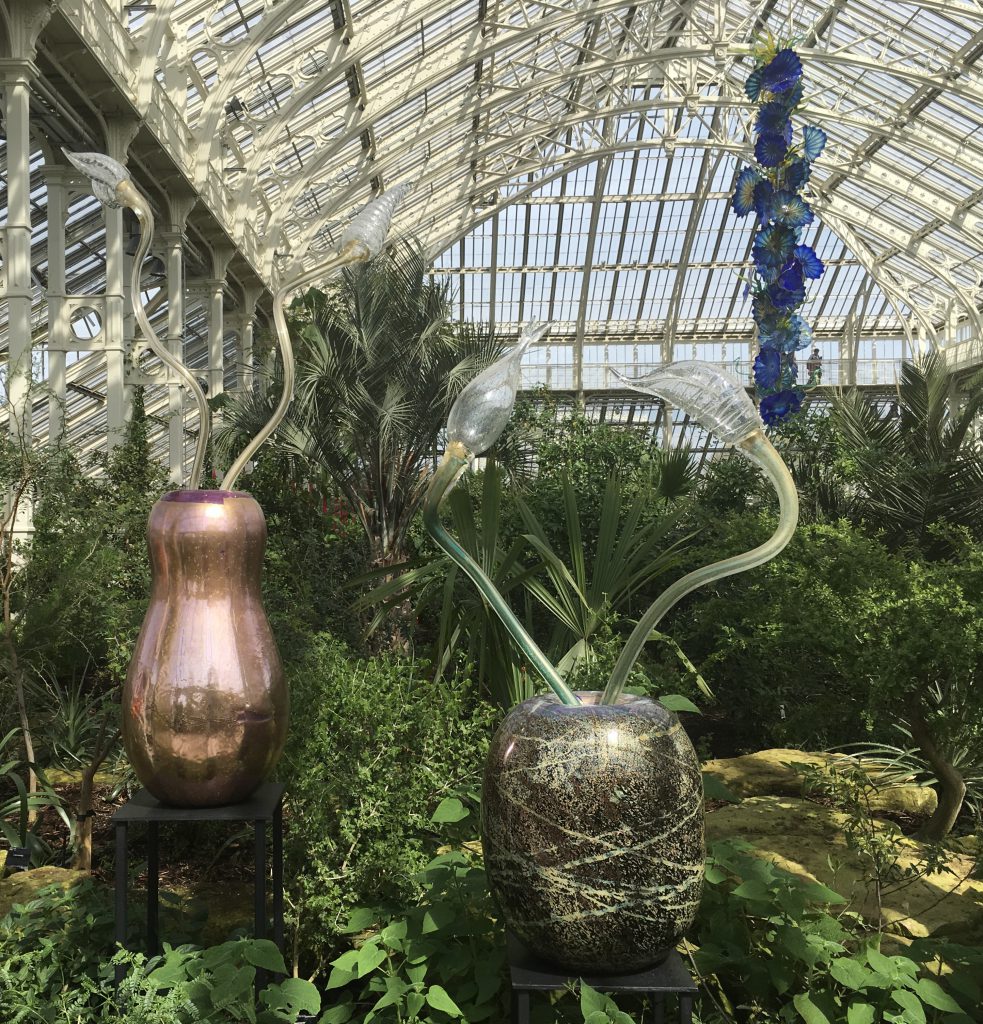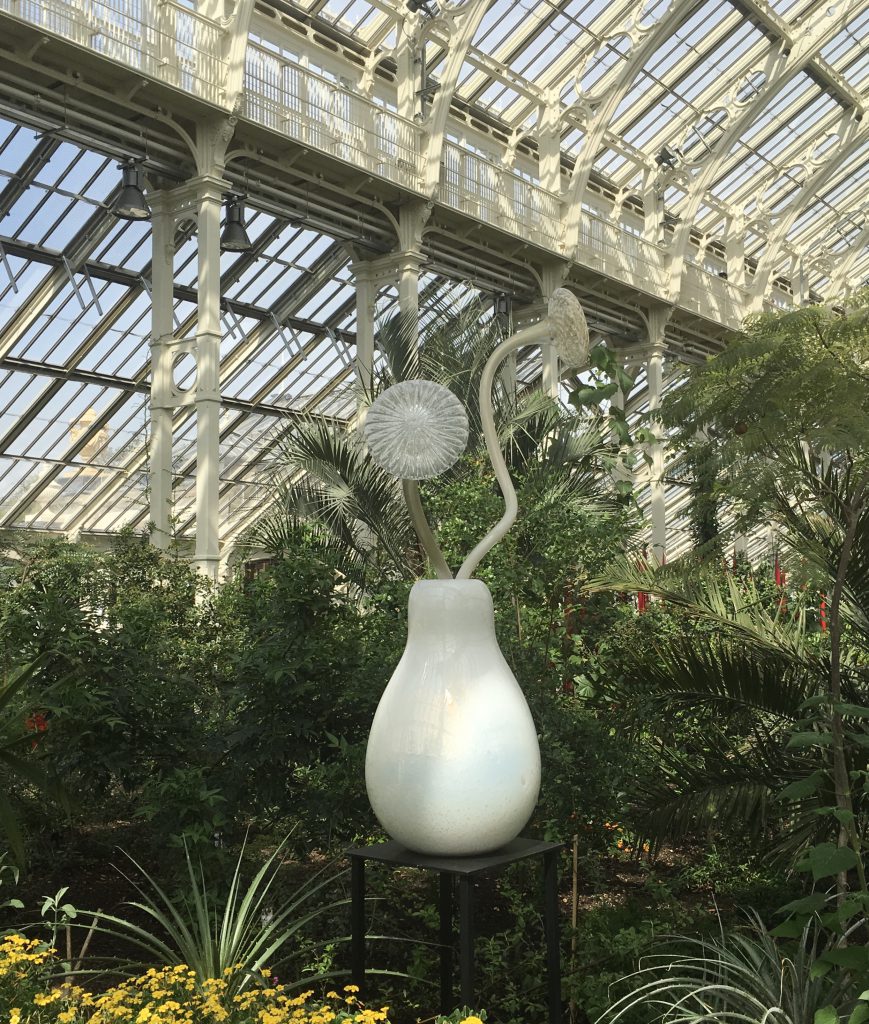 The view from above, where it was fun to detect glass specimens which seemed to be hiding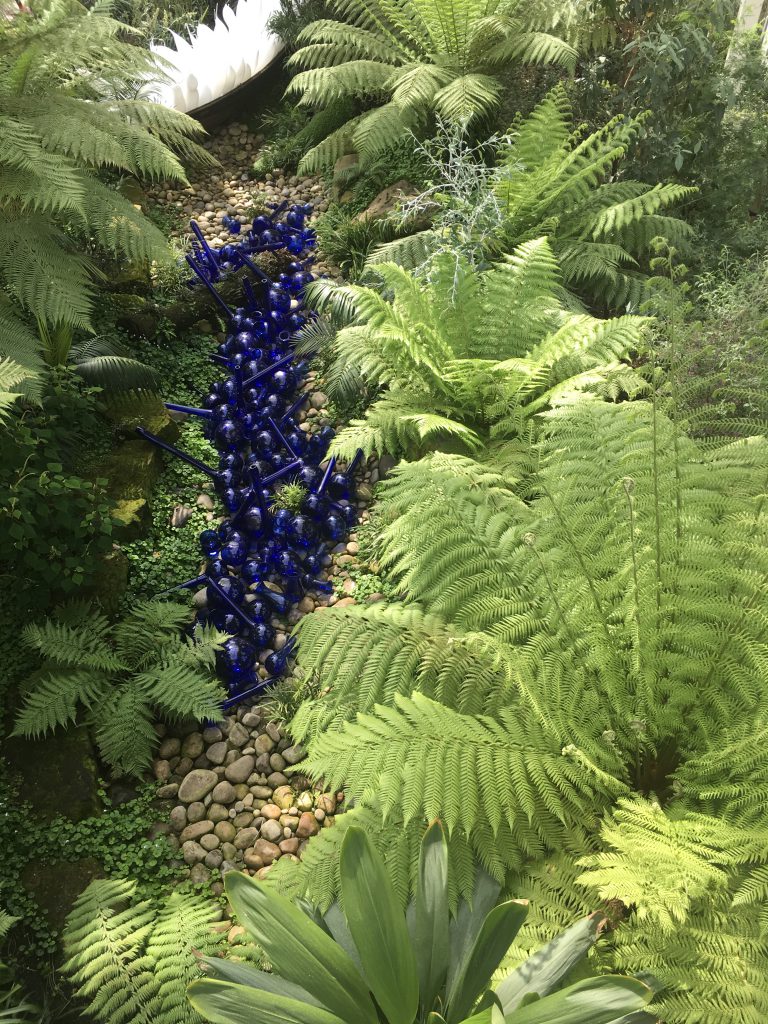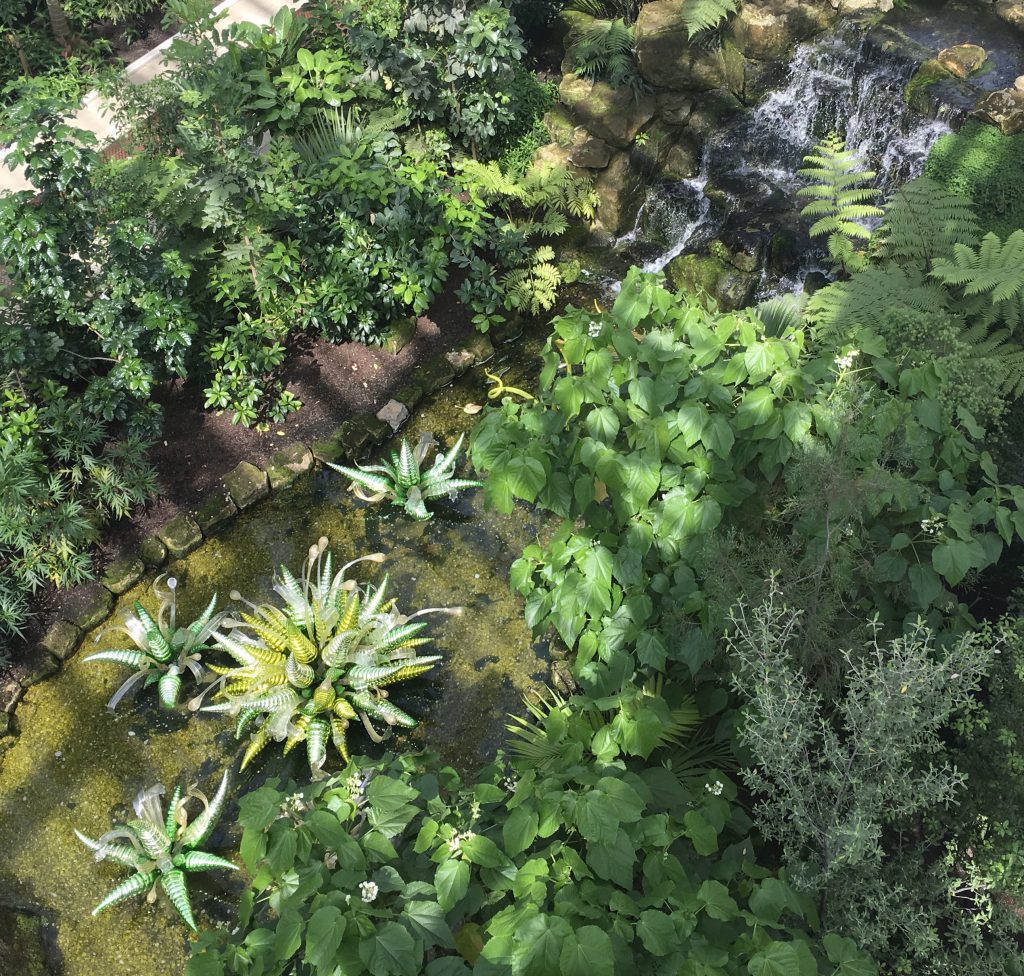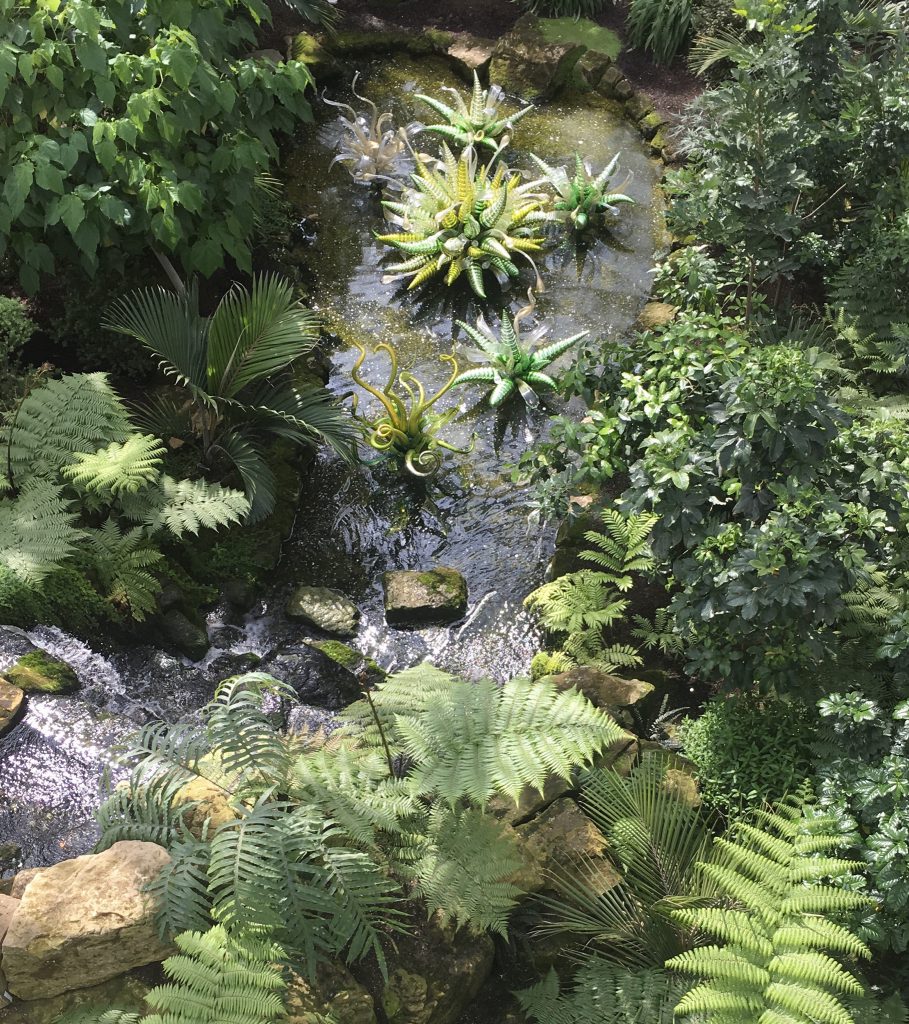 Back out in the open again, at the front of the Temperate House, another lollipop-like structure which is one of a pair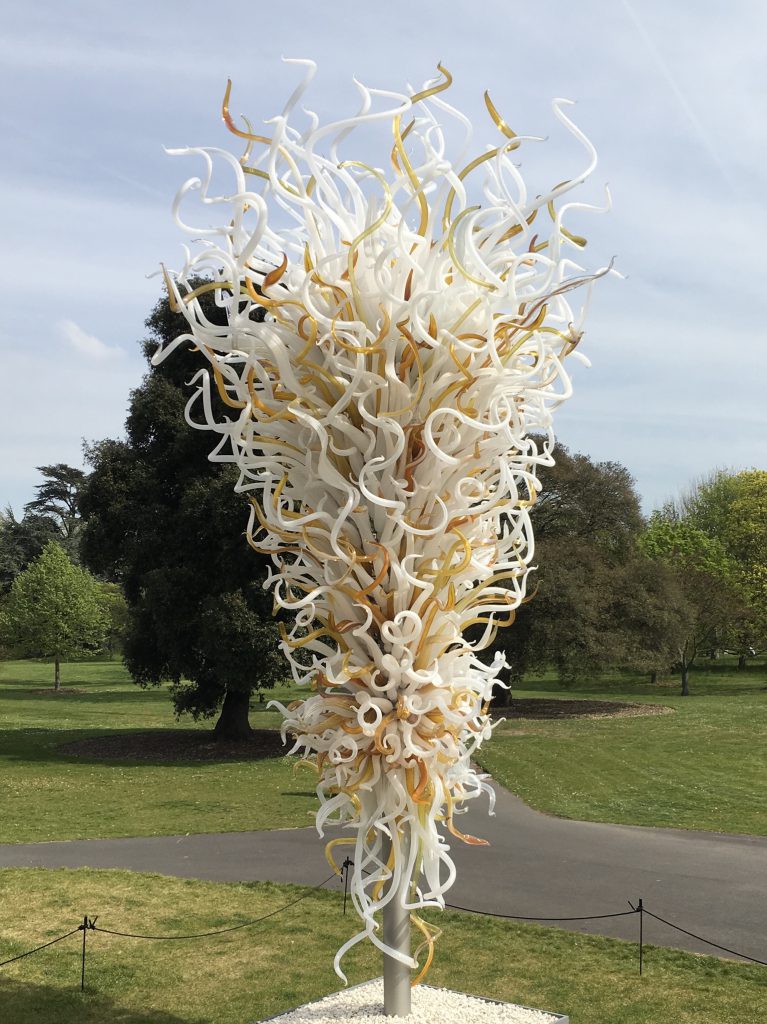 On the way from the Temperate House to King William's Temple, a profusion of Cattails and Copper Birch Reeds intermingle with beautiful Spring tulips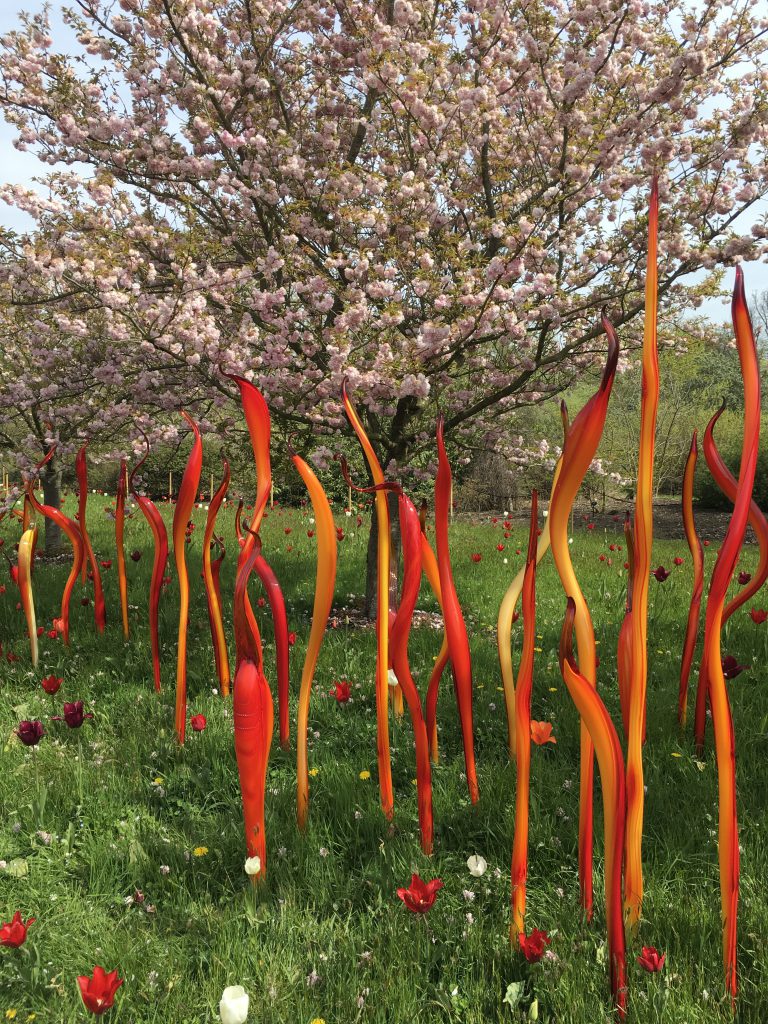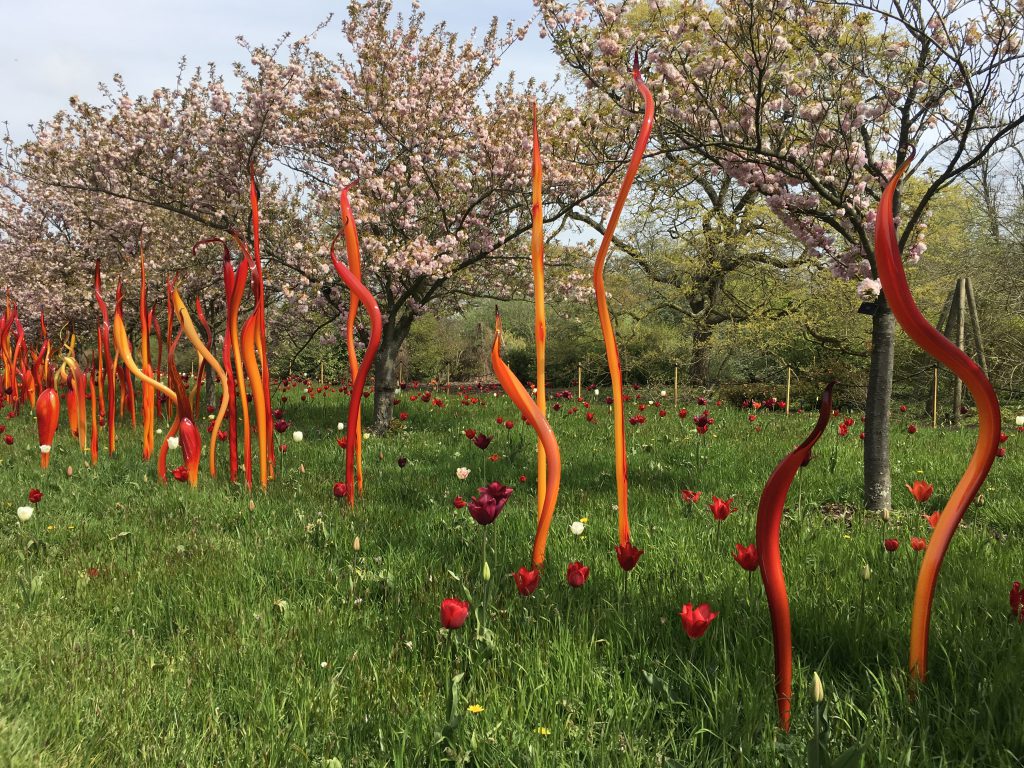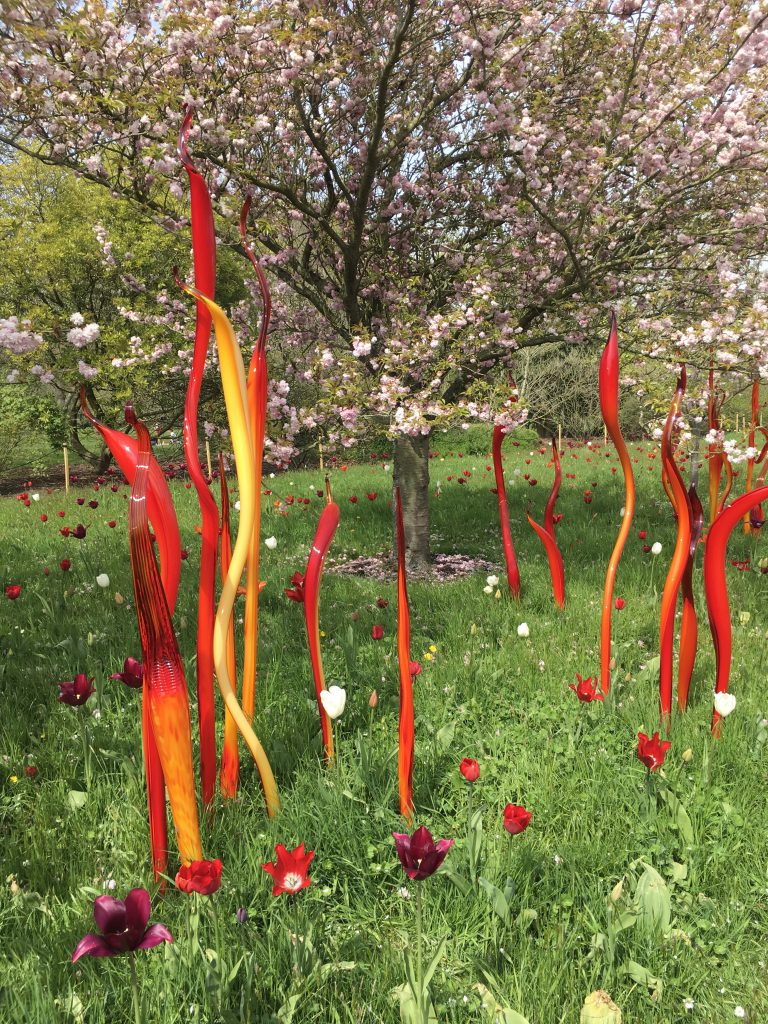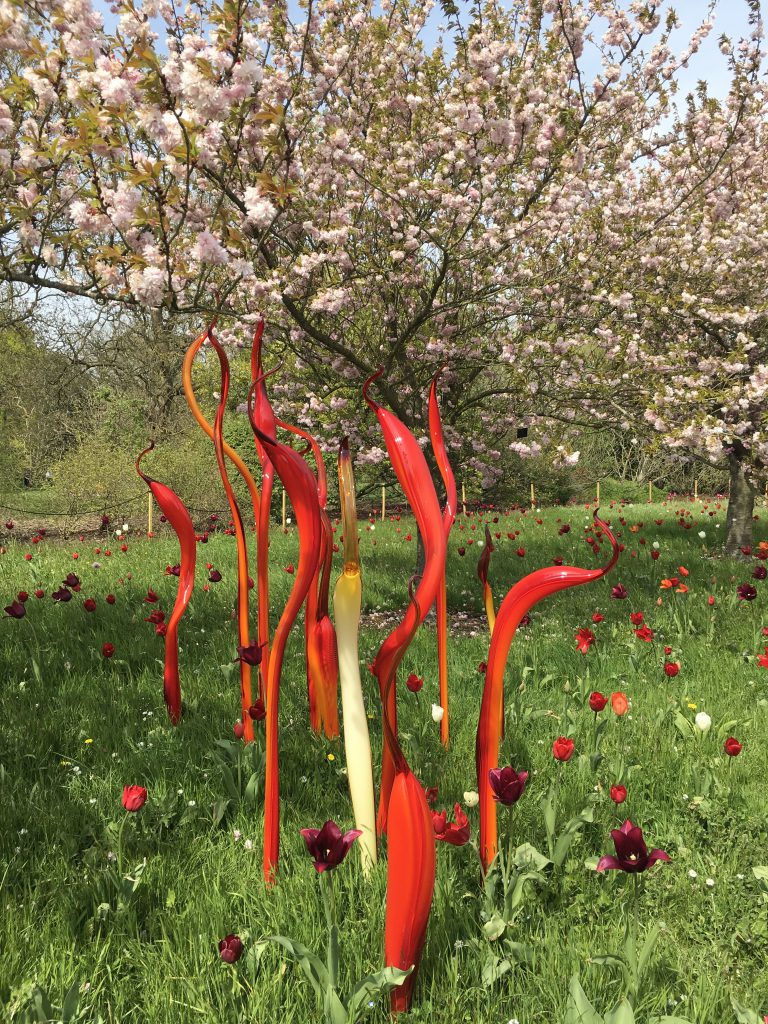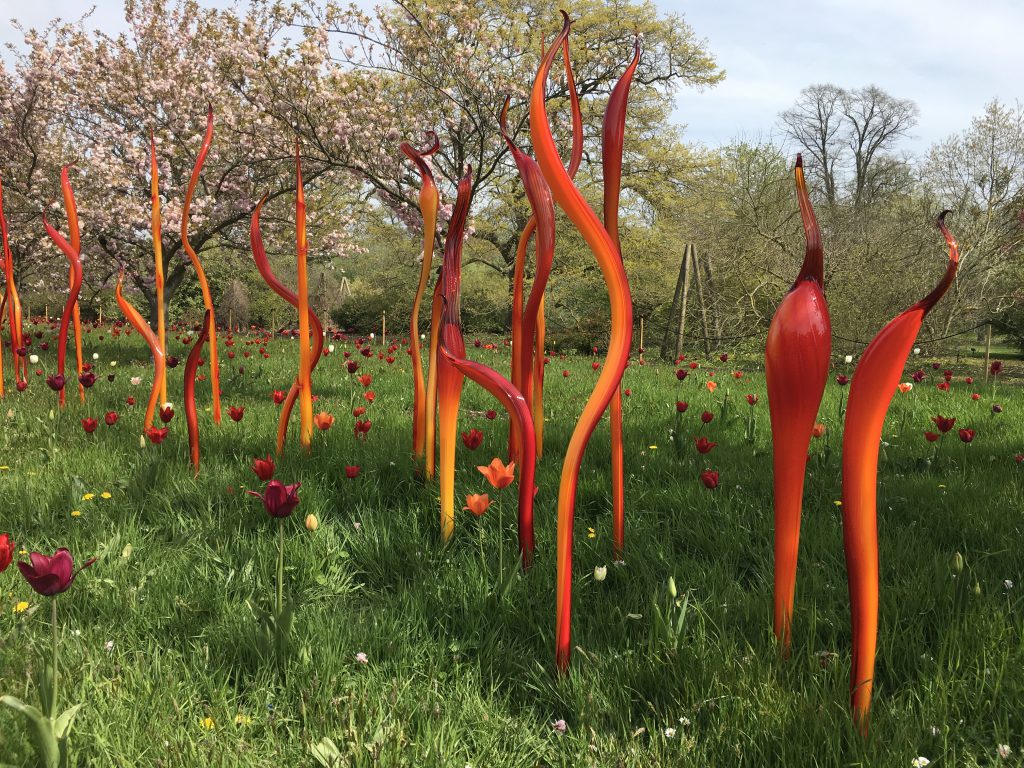 Neodymium Reeds and Turquoise Marlins in front of King William's Temple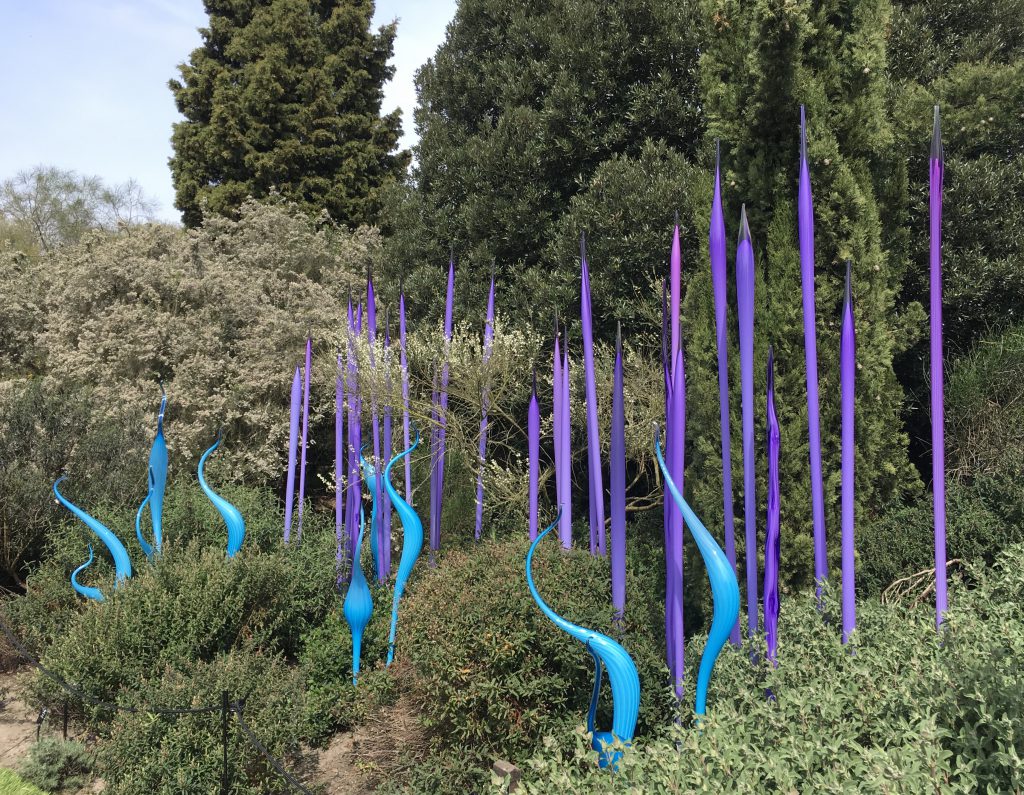 Scarlet and Yellow Icicle Tower which somehow reminded me of a feather duster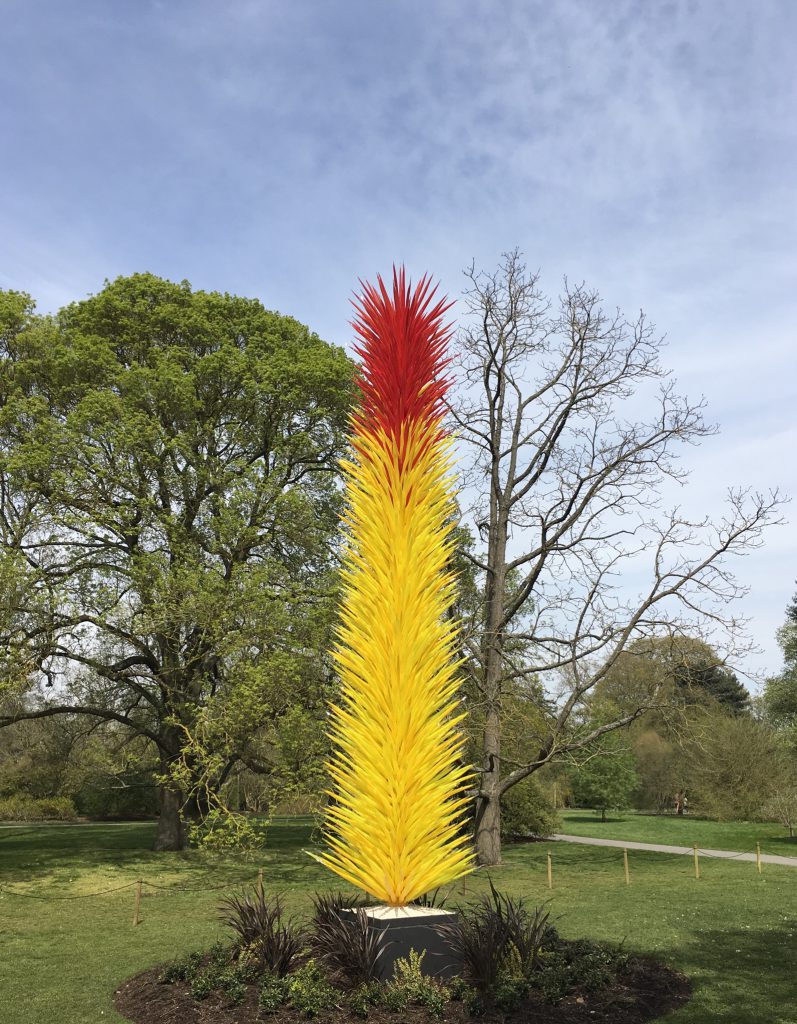 Red Reeds greet you as you enter the Waterlily House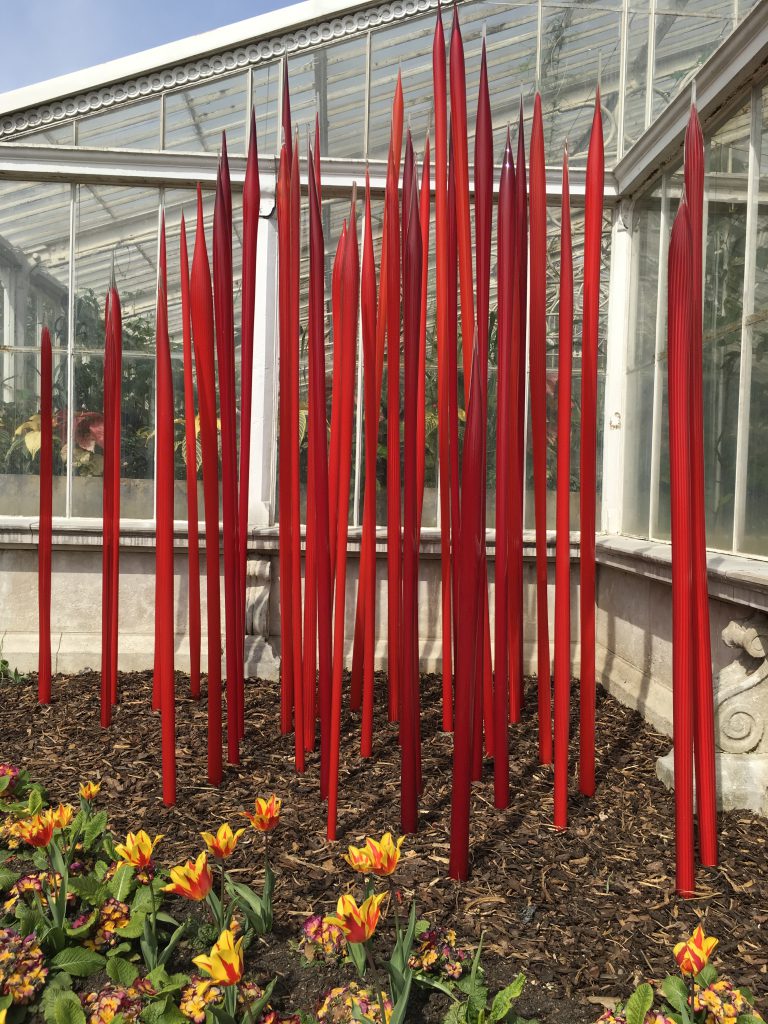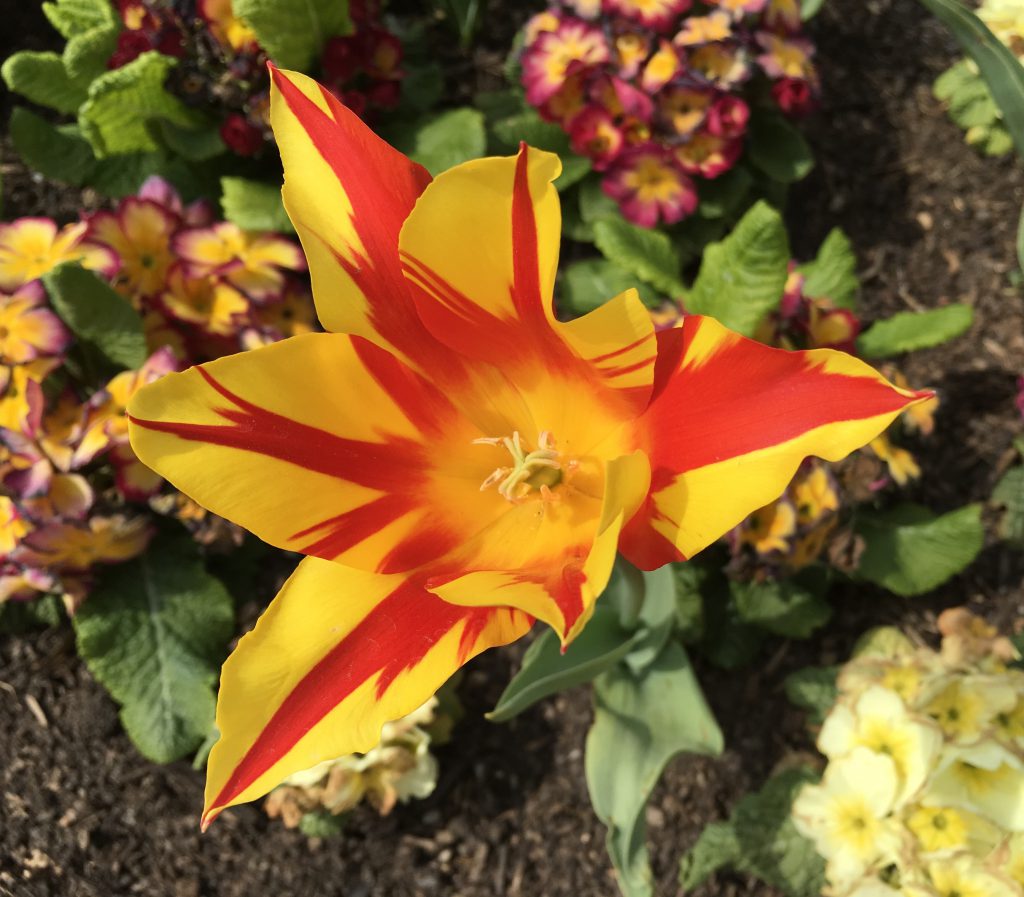 This was meant to invoke an Ethereal White Persian Pond but due to the confined space it was really difficult to get a good wide-view photo without also capturing the other people in the area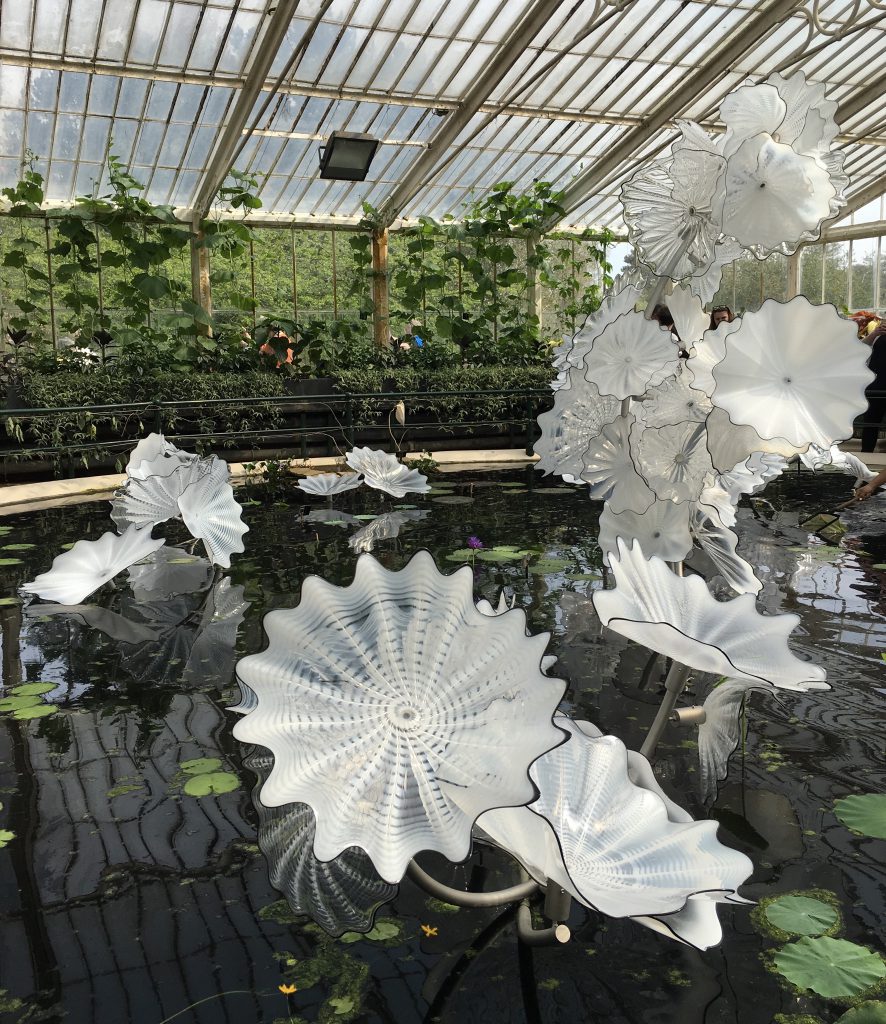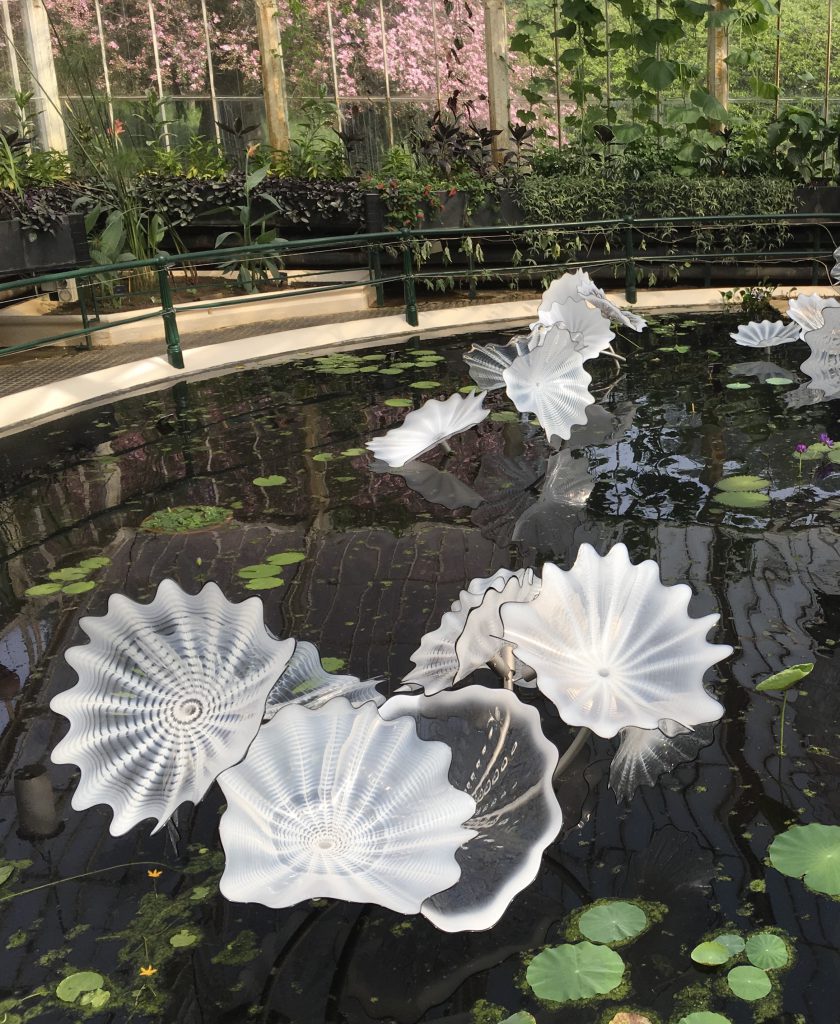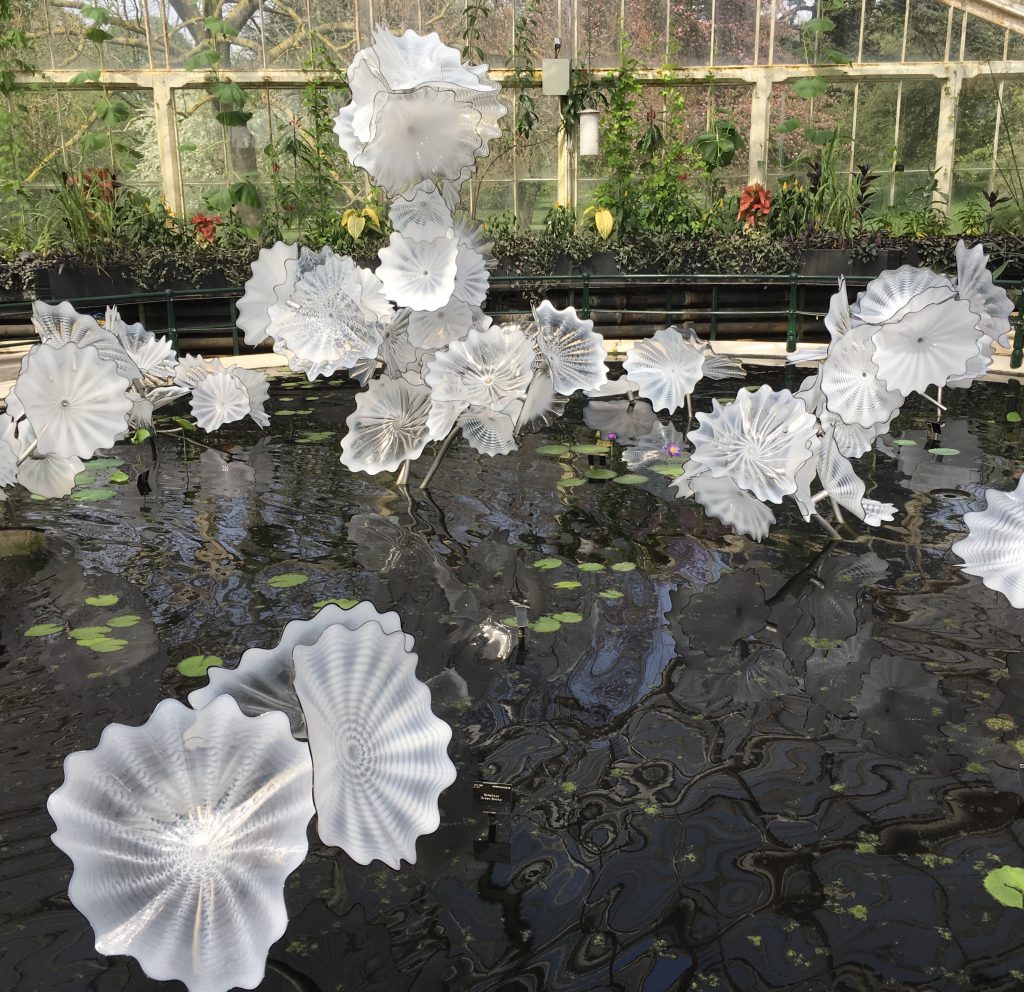 Junior 2, who is very good at art, will be amused by these Paintbrushes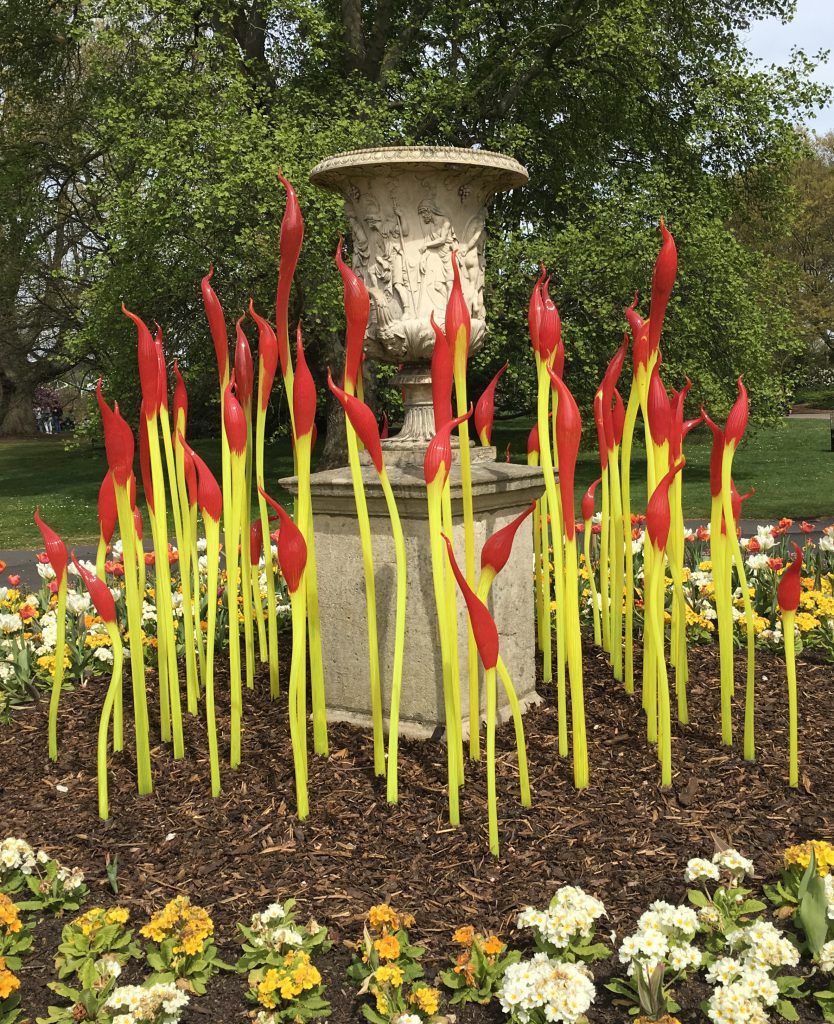 Finally, we are rewarded with a Summer Sun. What a wonderful structure to straddle the beginning of the exhibition in Spring and its ending in Autumn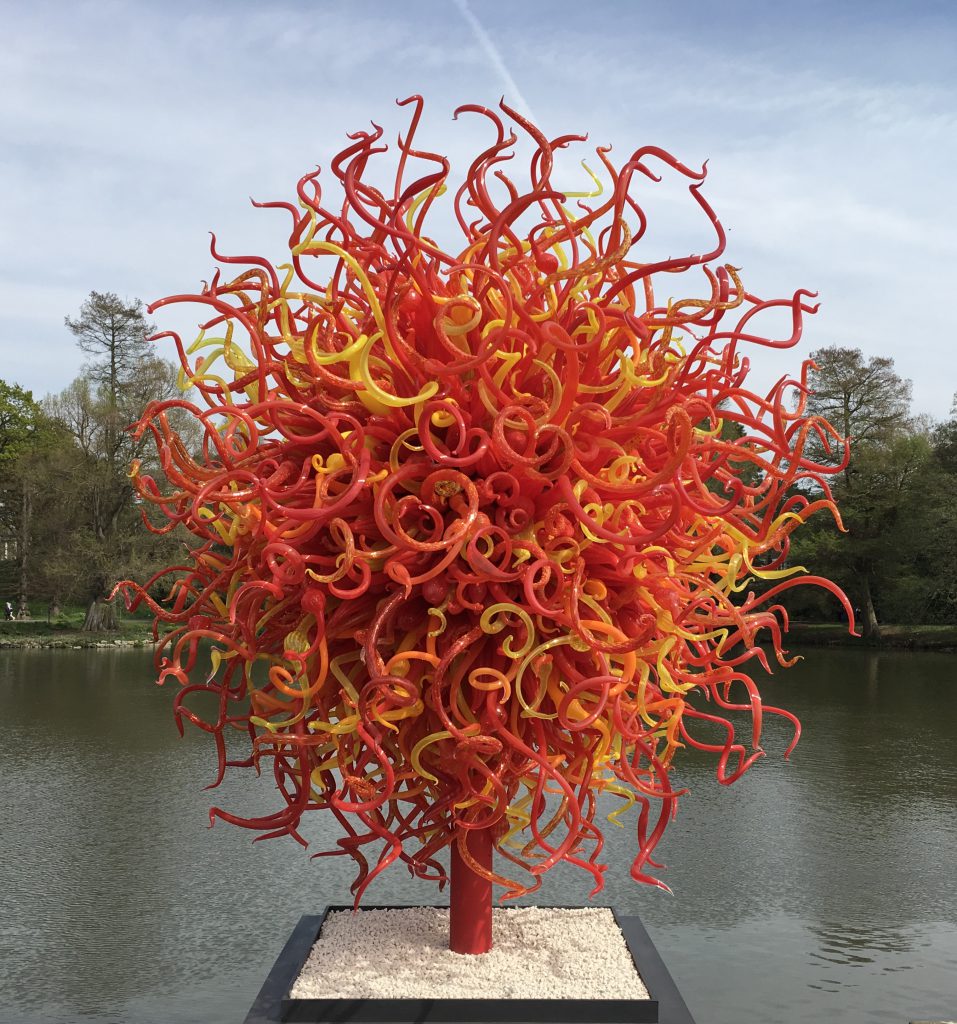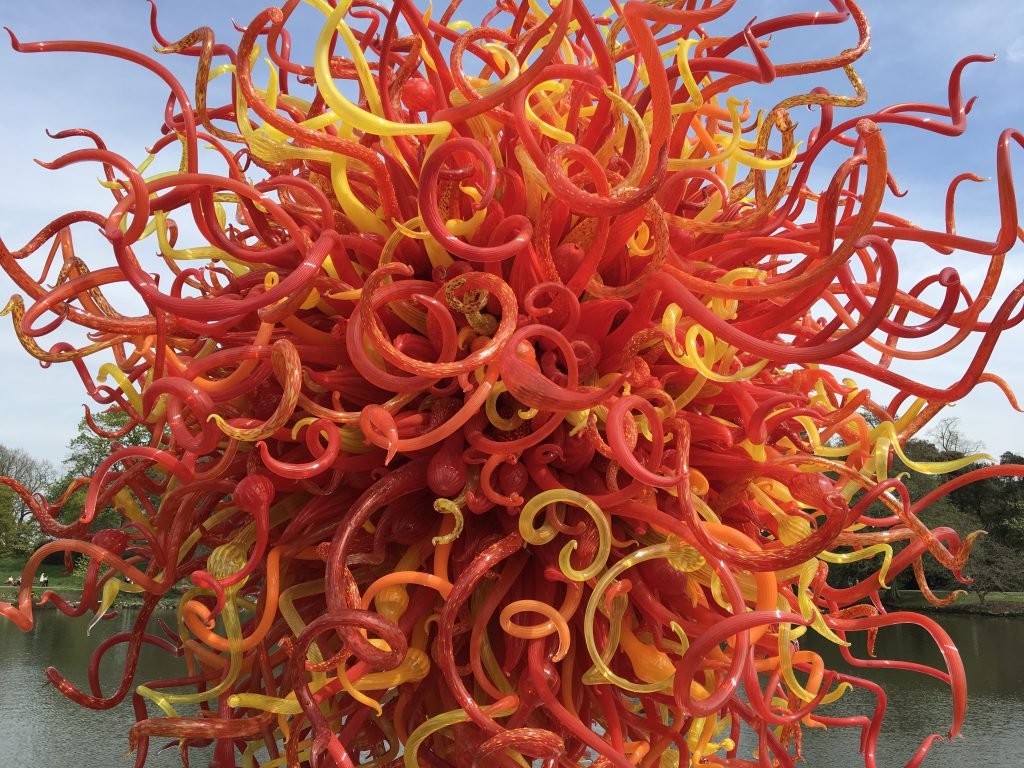 I am glad that I finally posted these photos. I am now going to tackle the packing for Scout Camp which starts tomorrow evening, when I take a journey by train from Paddington to Penzance. It will be an exciting week ahead, and probably a very colourful one too, as we are heading to the magical Isles of Scilly.
More about Dale Chihuly, life and work, here. The book Chihuly Garden Installations would make a splendid addition to any coffee table: published by Abrams, ISBN 978-1419701030. Kew has its own souvenir book Chihuly at Kew: reflections on nature, ISBN 978-1842466827. I had a thorough look at both and would recommend the latter as it contains more photos and features botanical gardens from around the world. Come to think of it, it is about time we had such an exhibition at the wonderful Singapore Botanic Gardens.