---
Some thoughts whilst waiting for the Scouts to arrive in St Mary's on the ferry.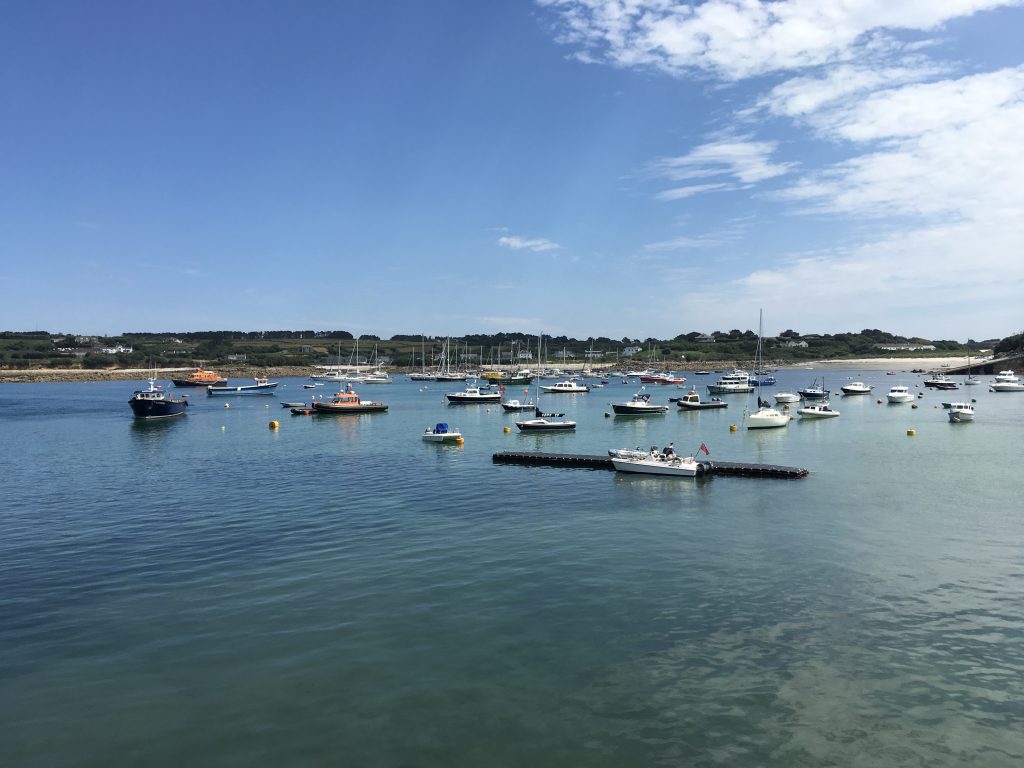 Every three years our Scouts travel to the end of Cornwall then hop over to the Isles of Scilly. For the longest time, travel from London was by coach with an overnight stay in Penzance. 
We now take the sleeper train from Paddington to Penzance. I was a bit gung-ho and volunteered to sit with the Scouts in the coach whilst a few of the leaders had berths. I reasoned that having done so much long-haul flying in the last three years, an eight-hour train journey would not be challenging.
Well, the seats were uncomfortable and hard, even for someone like myself who is not exactly skinny-boney. The air-conditioner did not work for the first part of the journey, the overhead lights were left on all night and there is actually no etiquette on trains when it comes to noise. The boys, naturally being excited, chattered quite loudly until one by one they gave in to sleep in the early hours of the morning.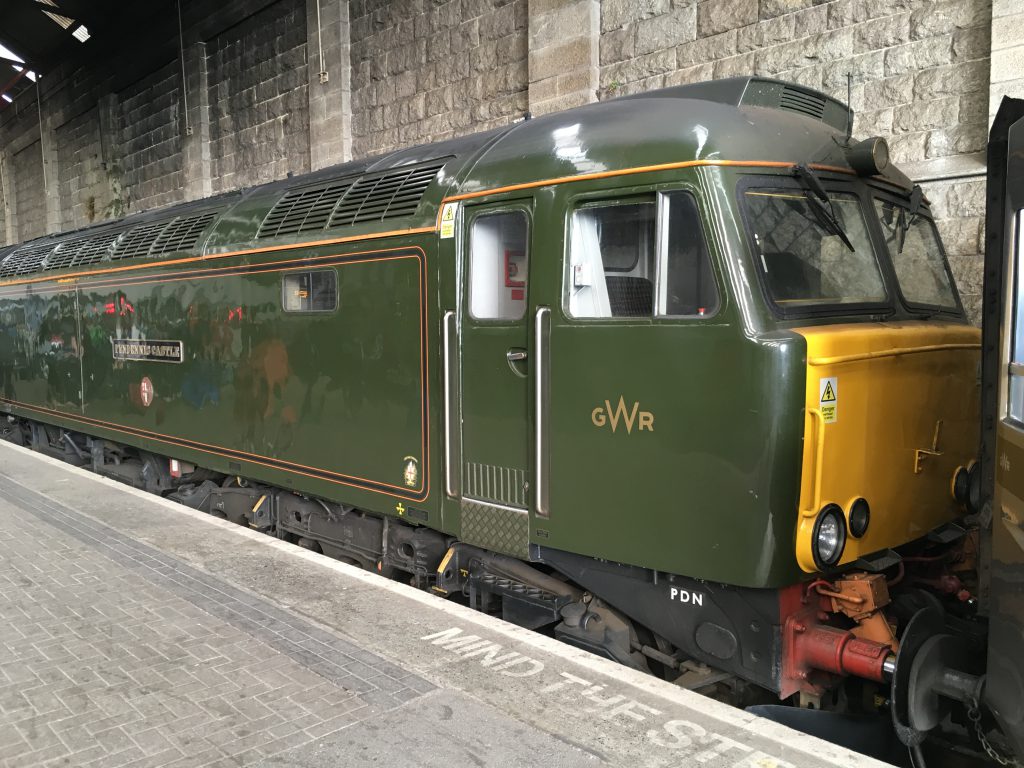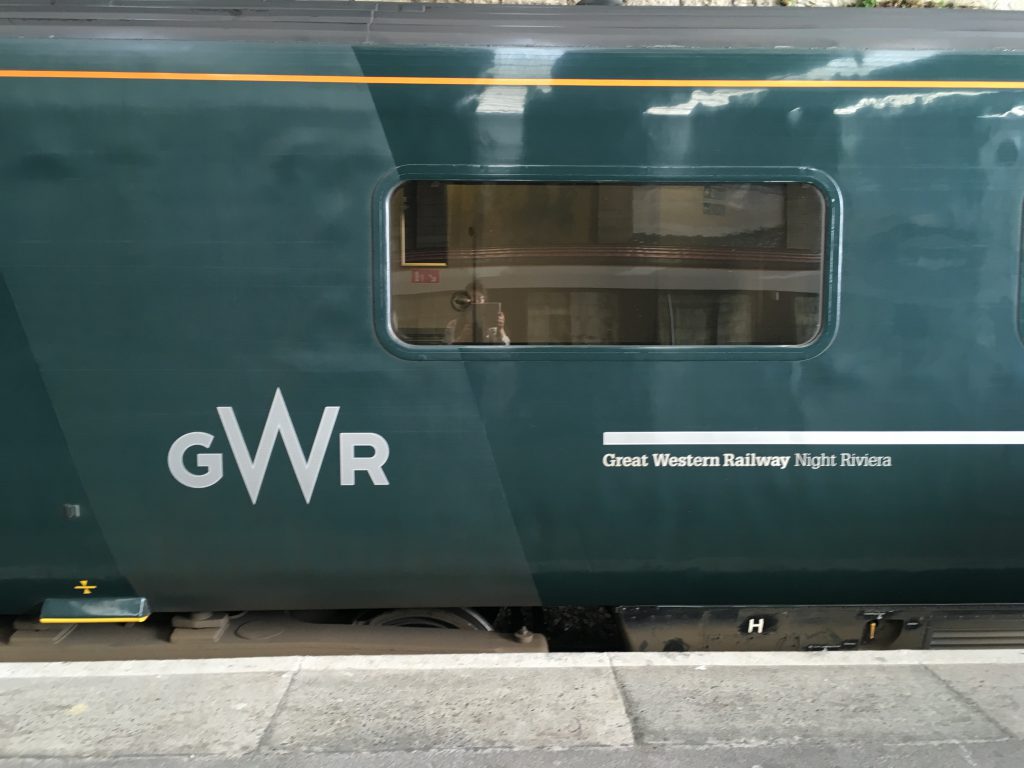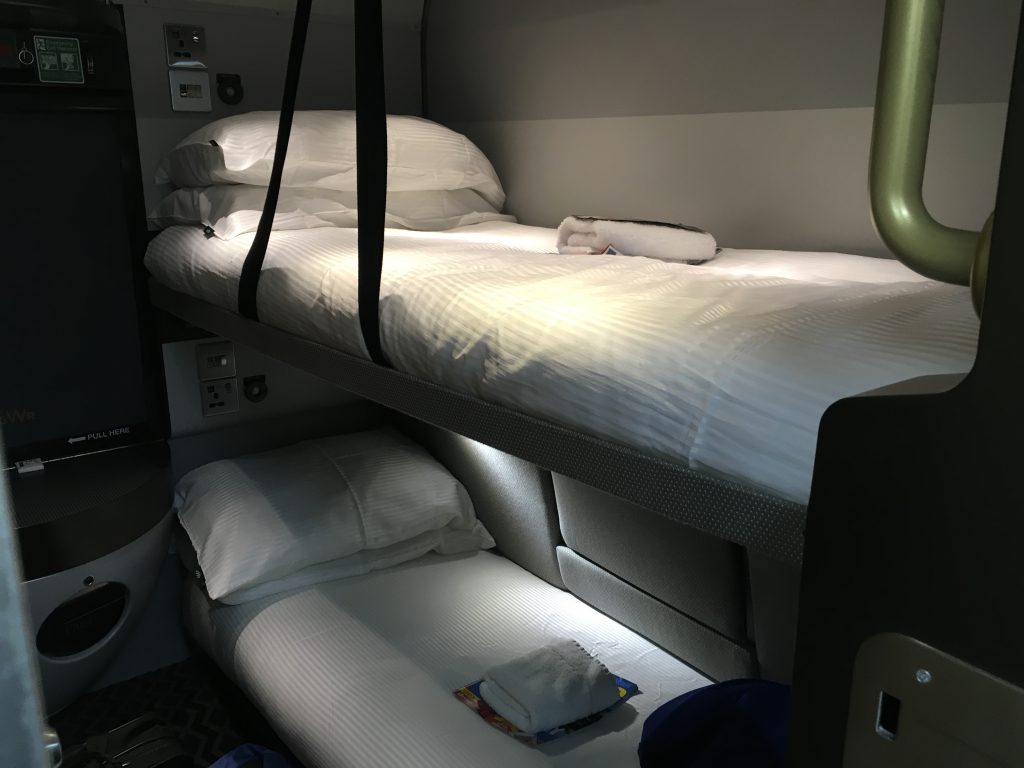 I did have my trusted ear plugs and eye shades and so managed some sleep. I am grateful, though, that I caught a small plane to St Mary's rather than the ferry. I was so seasick the one time I went by sea that I decided not to try it again.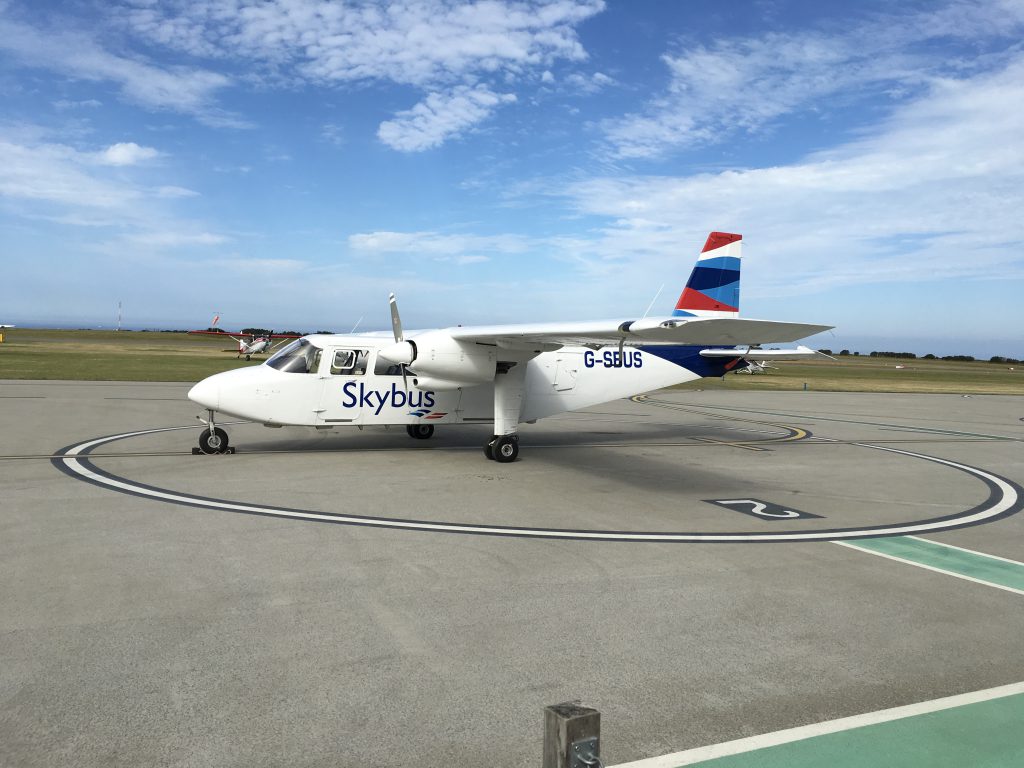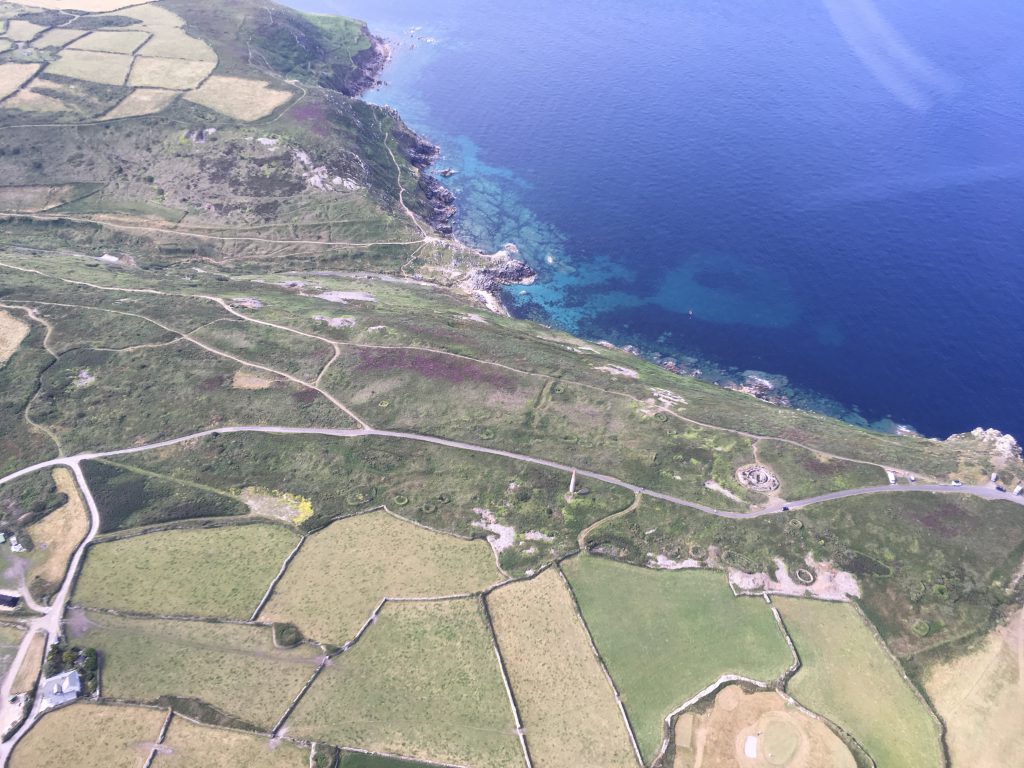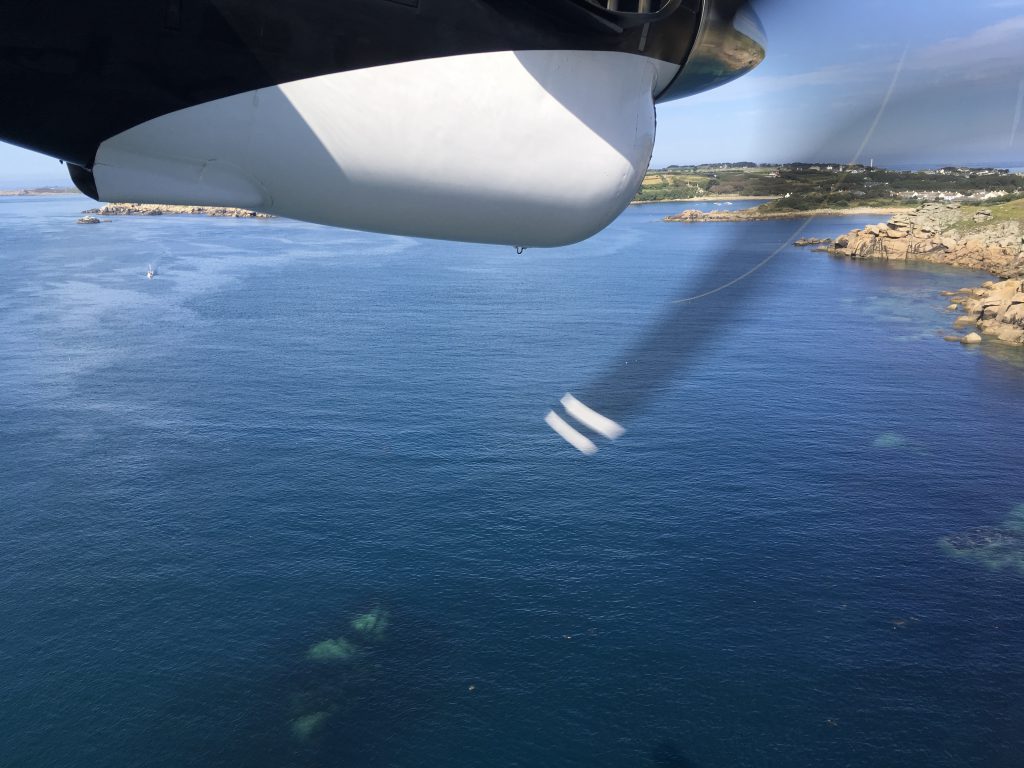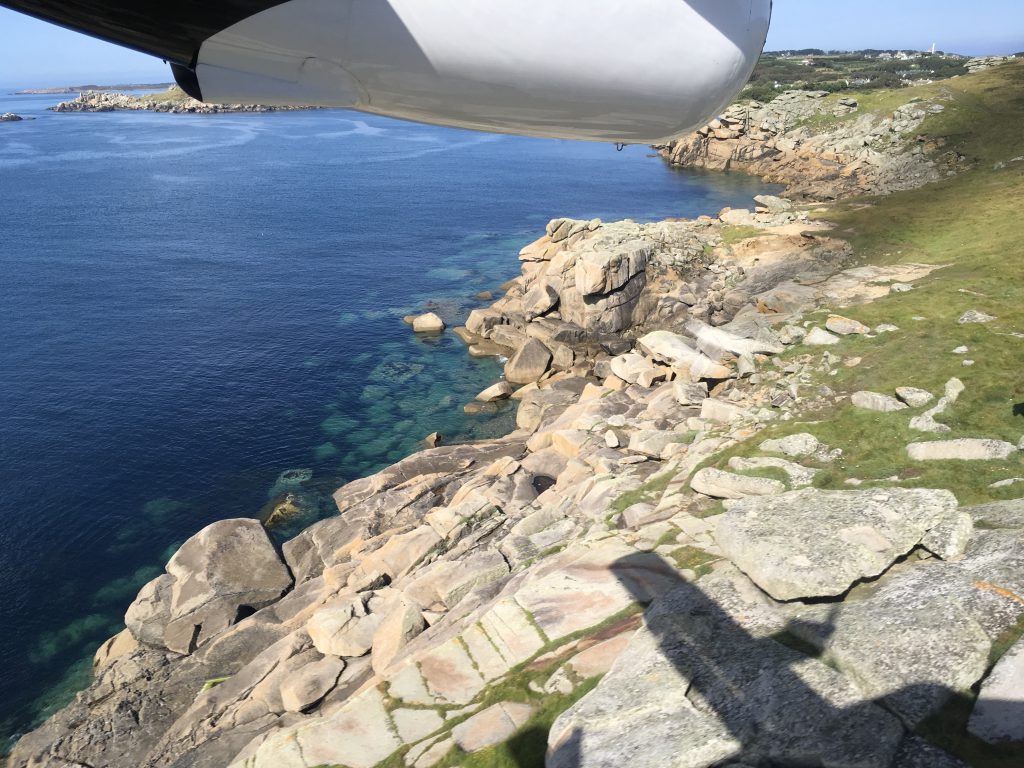 It truly is wonderful to be back in the Scilly Isles. This is my fifth camp here since 2004. I had to miss the 2016 camp as my father had just been diagnosed with cancer then and there was no question that I should fly to Kuala Lumpur to be with him at hospital.
Today I had a packed lunch, sitting on a bench looking out to St Mary's harbour. This is a view loved by so many visitors to the island. I had my Kit Kat, which Junior 2 packs for me each time I go to camp as reminder to Have a Break.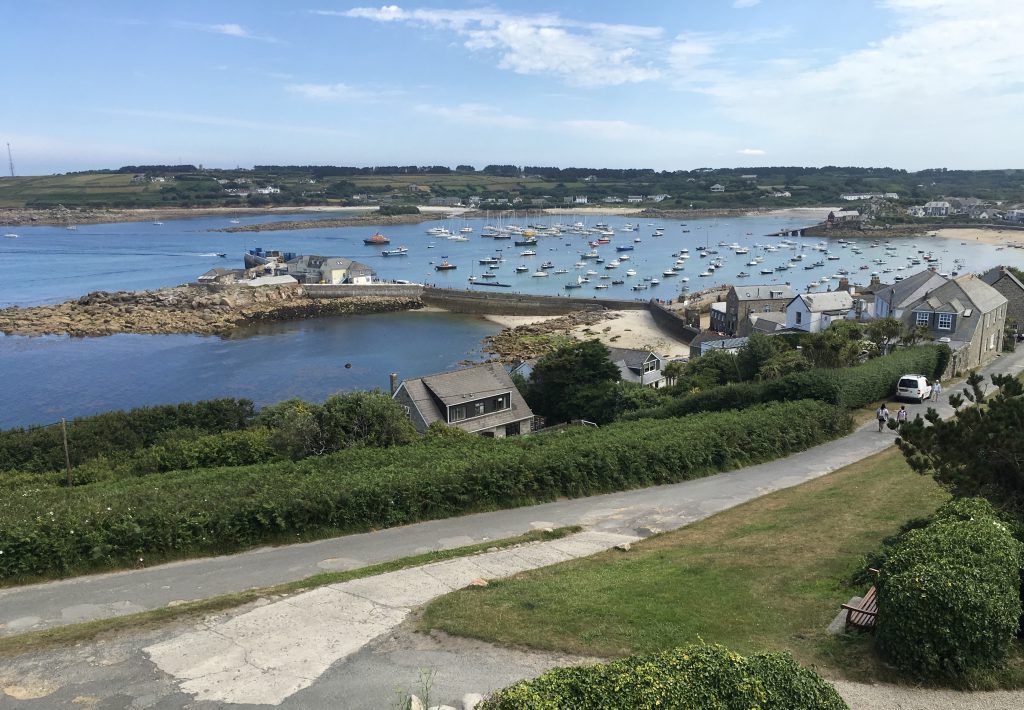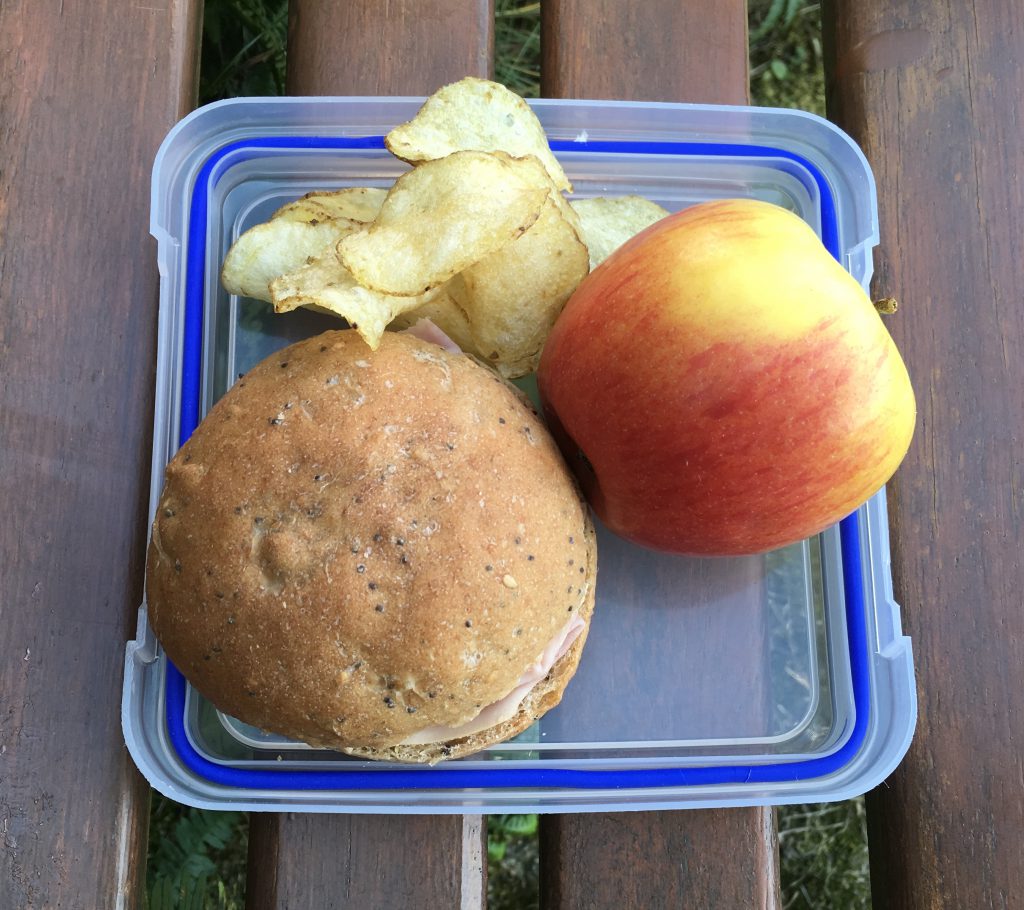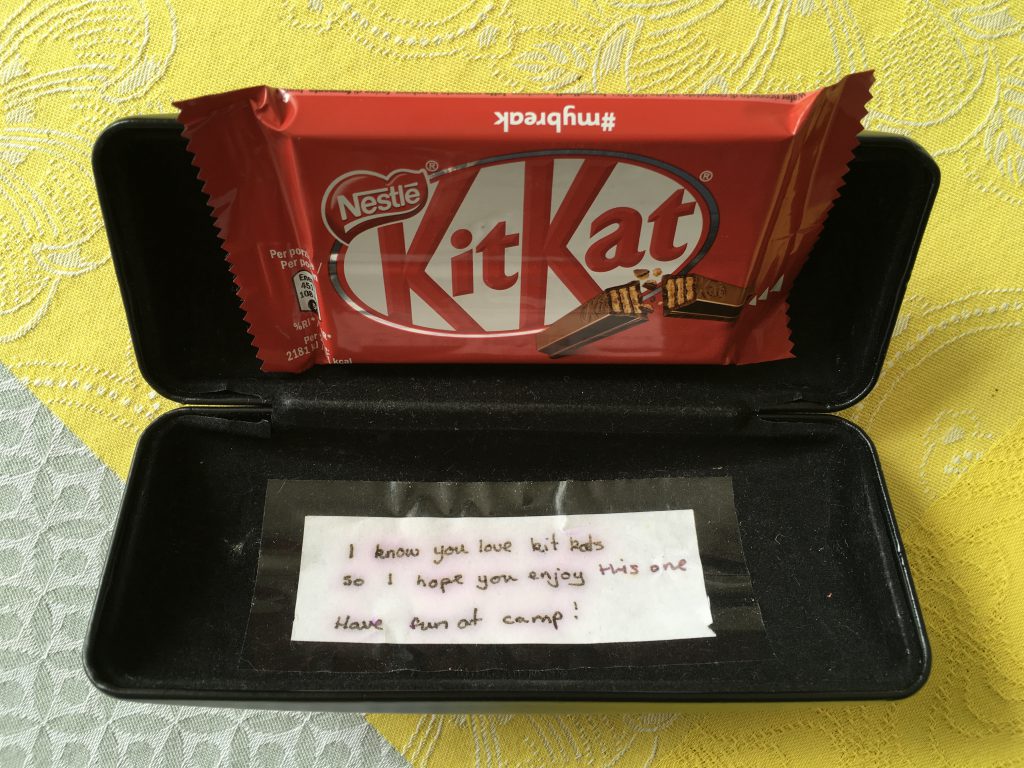 At the Star Castle Hotel, where I had a refreshing pot of tea in the garden, Sarah the Head Receptionist asks is it three years already since the Scouts were last here?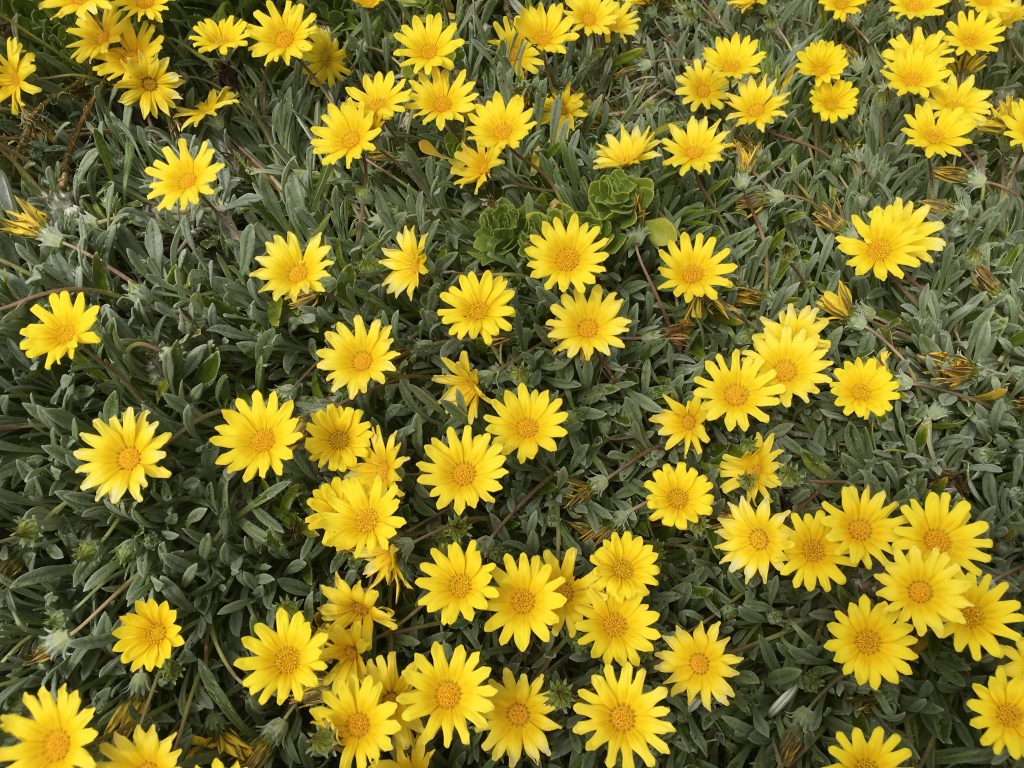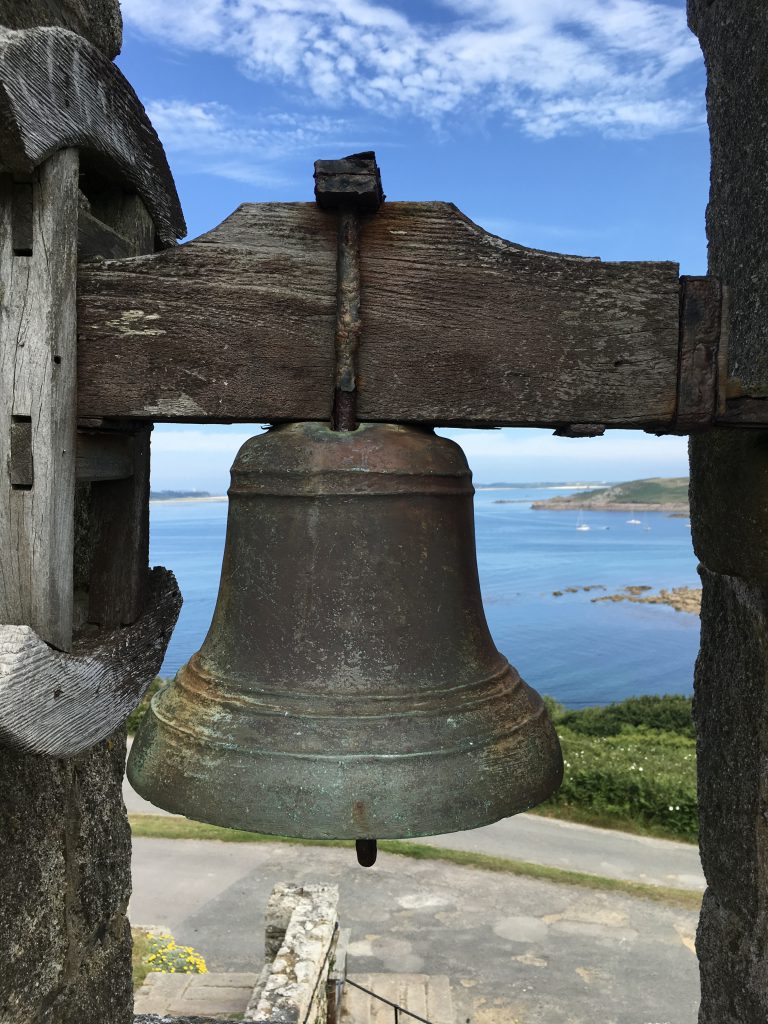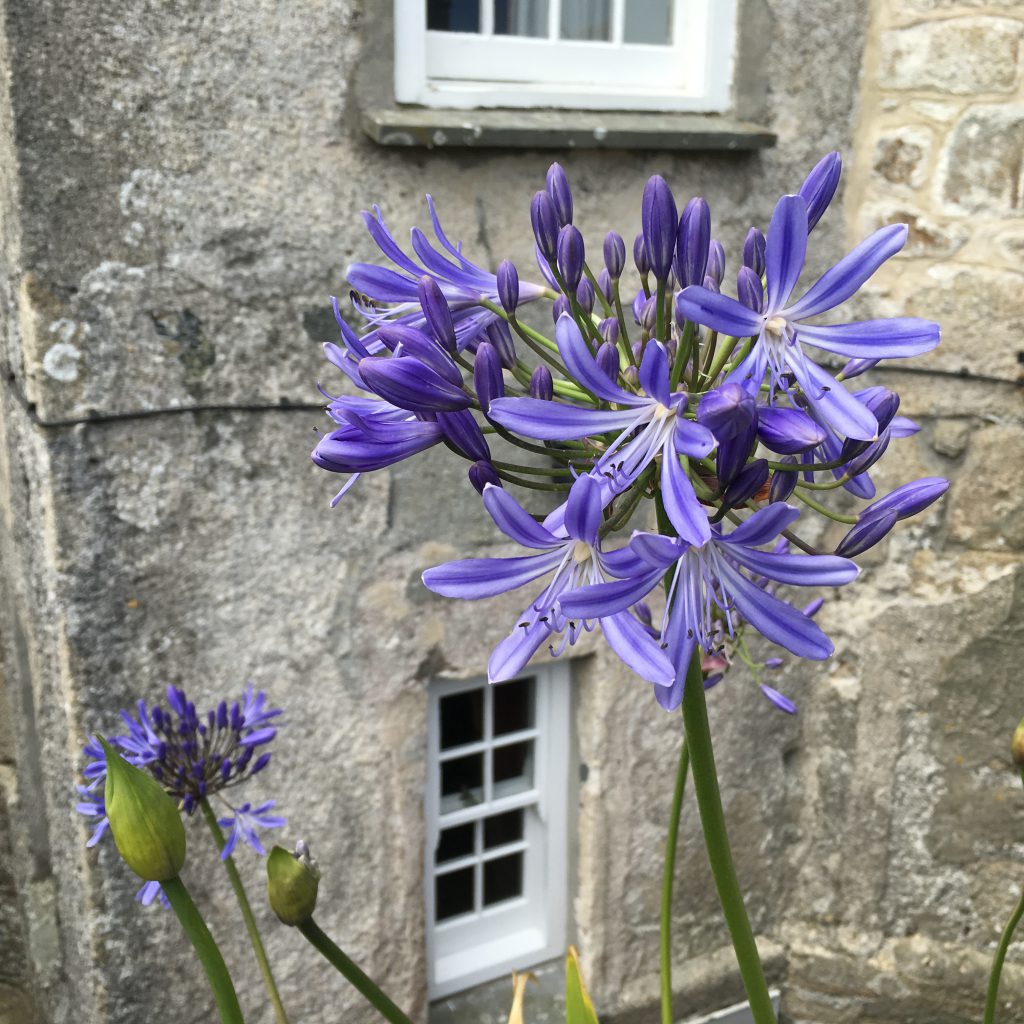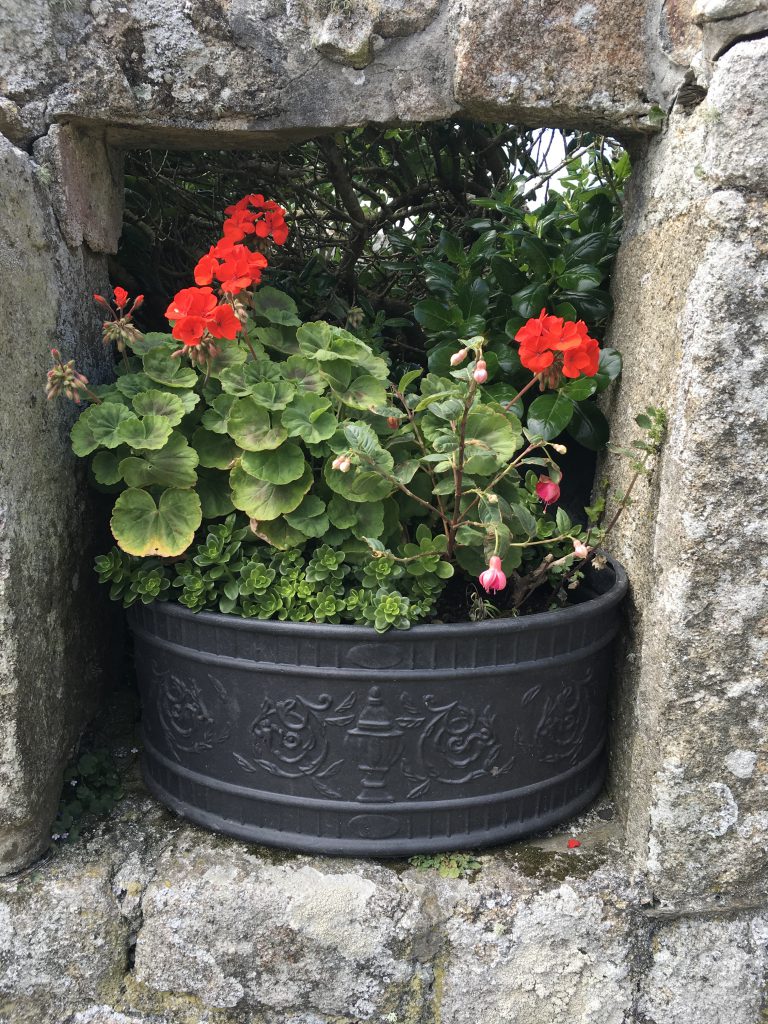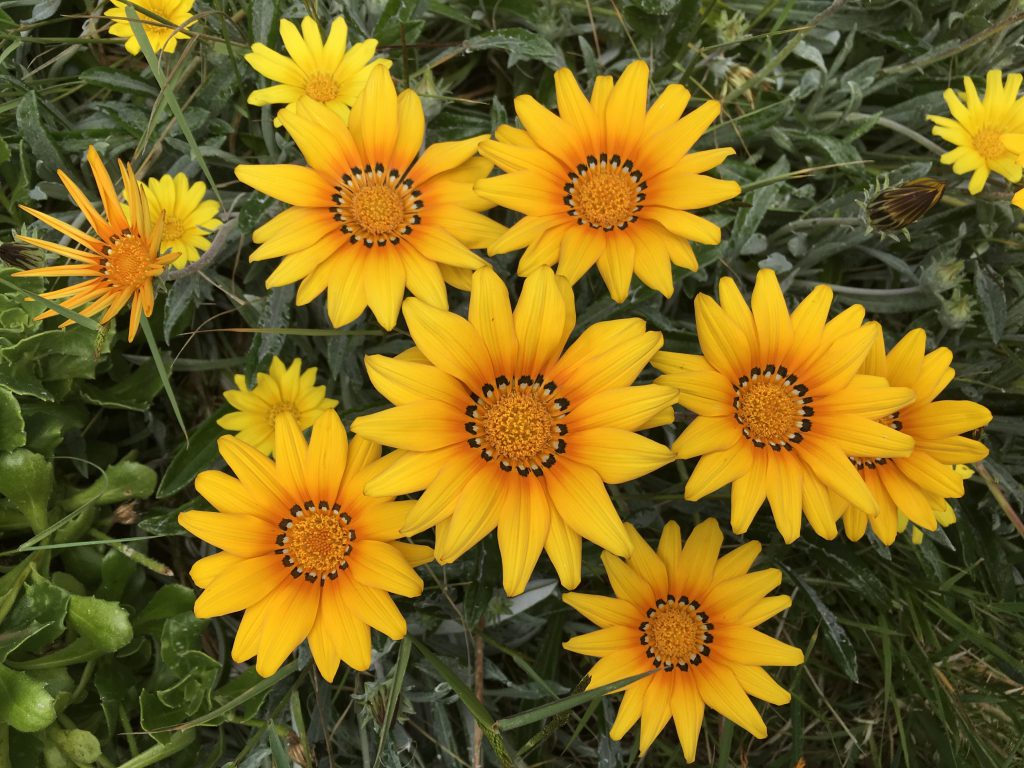 When the boys arrive it will be go, go, go, as we prepare lunch and then pitch the tents. By the time the tents are up there might be enough time for a quick walk around the garrison wall before cooking dinner.
We get through a lot of food and the photo below represents one of several trolleys we collected. This is separate from the meat which we get from the local butcher. We even get local crab from a fisherman on another island.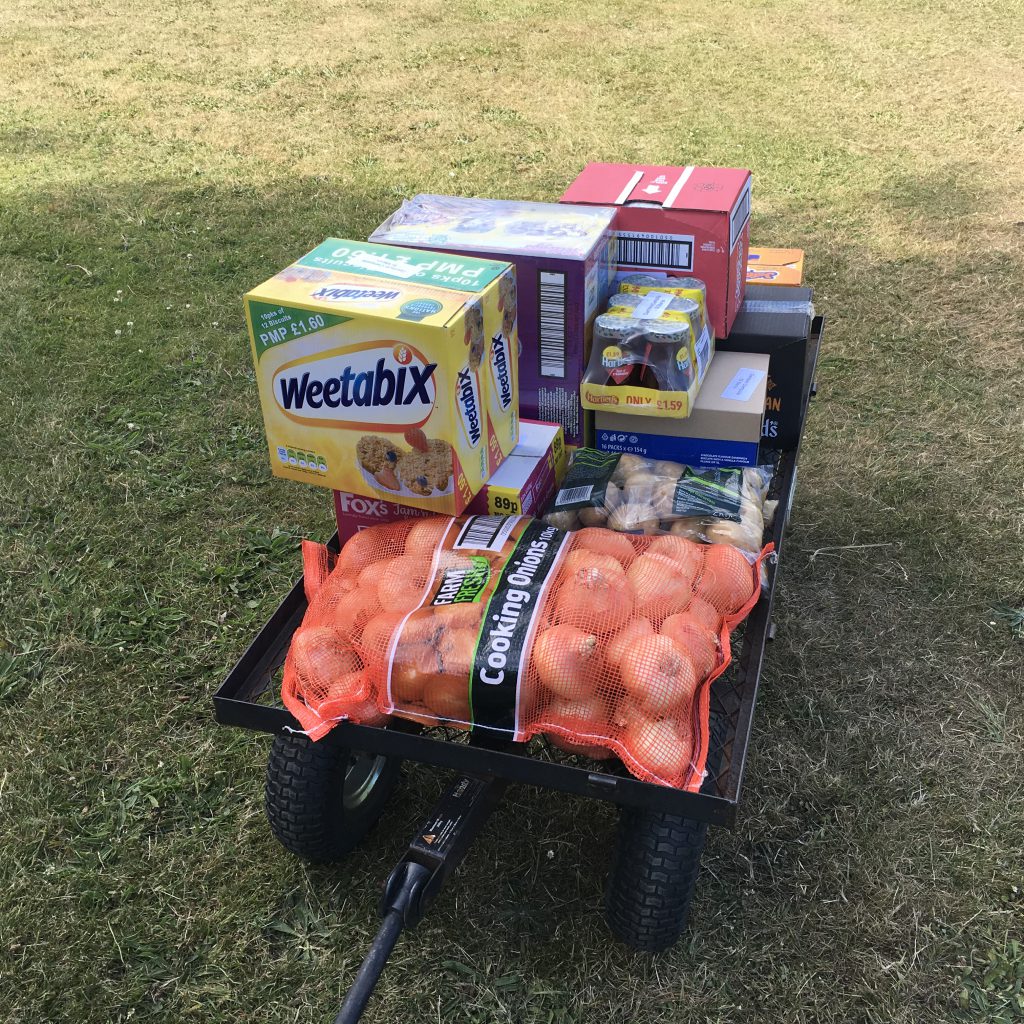 Traditionally, the boys always have spaghetti bolognaise as their first dinner. It is not surprising that parents tell us that when their sons go off to university, the meals they cook for themselves are usually what they have cooked at camp. Their favourites beside the pasta is chicken in teriyaki sauce and eggy bread aka French toast.
It is nearly 10pm by the time we finish our first day's debrief which includes the following warnings to the boys: no swearing, no throwing water, no flicking tea towels at each other, no food to be left unsealed as this attracts seagulls.
It is then time for a mug of hot chocolate and a biscuit. Tonight is is jammy dodgers. Even the adults cannot resist these sweeties after such a long and tiring day.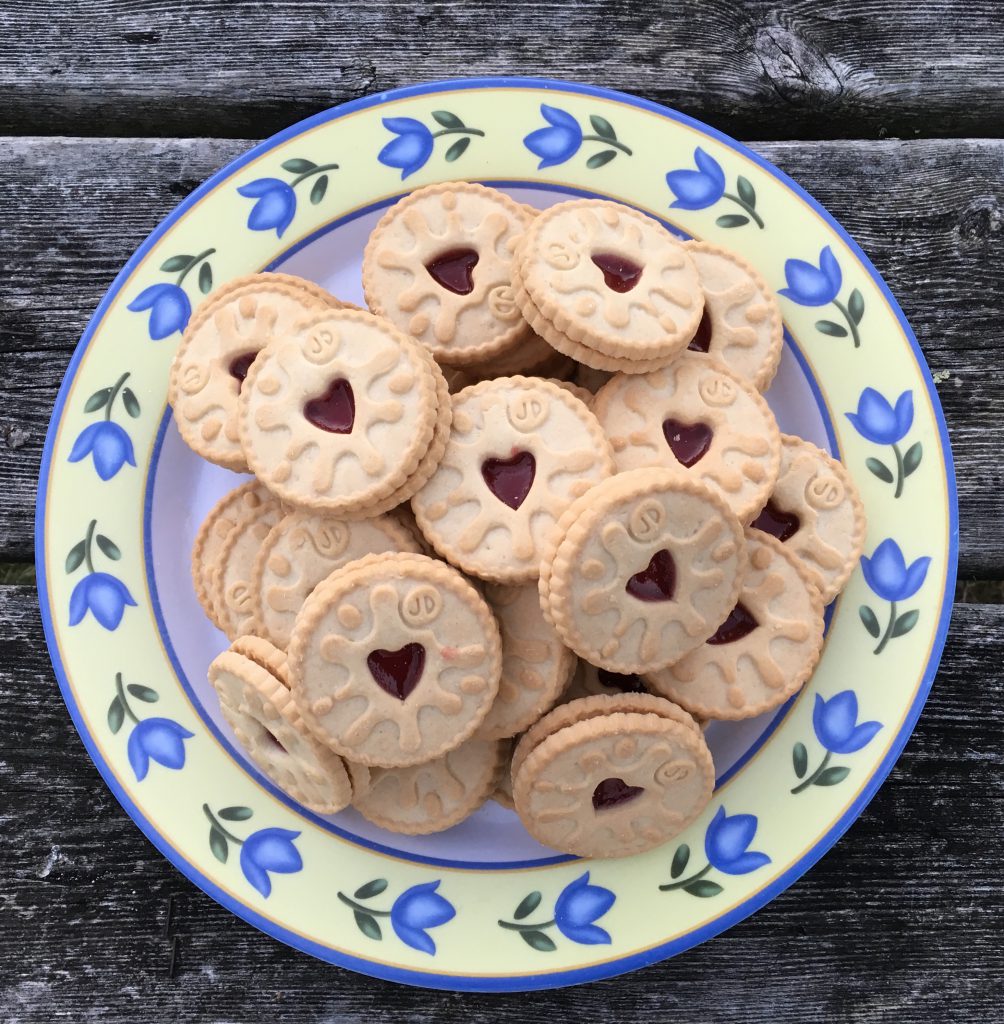 Tomorrow we head to St Agnes where I hope to sample a locally made pastie and walk up to the lighthouse.