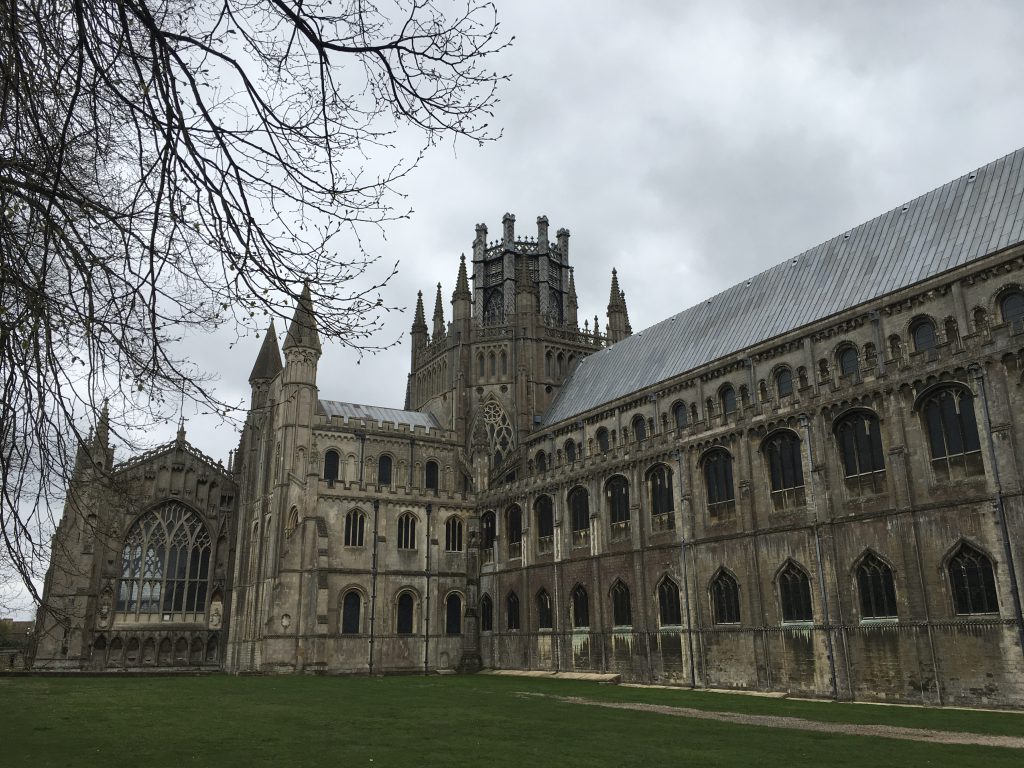 There are over 40 cathedrals in England and you can read about them here. I often think that England is a most marvellous place for people with hobbies, because if you can find something to interest you, you will inevitably find like-minded souls with whom to share this interest. Even if you prefer to travel solo, you can spend a happy time going from city to city visiting these cathedrals. Visiting one a week would keep you occupied for an entire year.
As part of our day out before returning to stay the night in Cambridge, we visited Anglesey Abbey and Ely Cathedral. As you can imagine there is a lot of history here, and a good place to start is by joining one of the free group tours.
Whilst listening to the guide and walking round, I could not help but look up: at the ceilings, the stained glass panels, the intricate and ornate stone work on the pillars. There is a sense that medieval church buildings were designed to remind us to look up to heaven and to God who is the giver of life and sustainer of the universe. The magnificence of the fabric of a church should reflect giving back to God what he has given us, a sort of thanksgiving as it were.
Parking is free in Ely, in designated carparks, and we had a lovely lunch at the Almonry. I had to point out to Mr Gochugaru that it was not the Almond-ry. Thinking about the meaning behind the name, we figured that it was linked to alms and the building must have been a place where church money was distributed to those in need.
The exterior of Ely Cathedral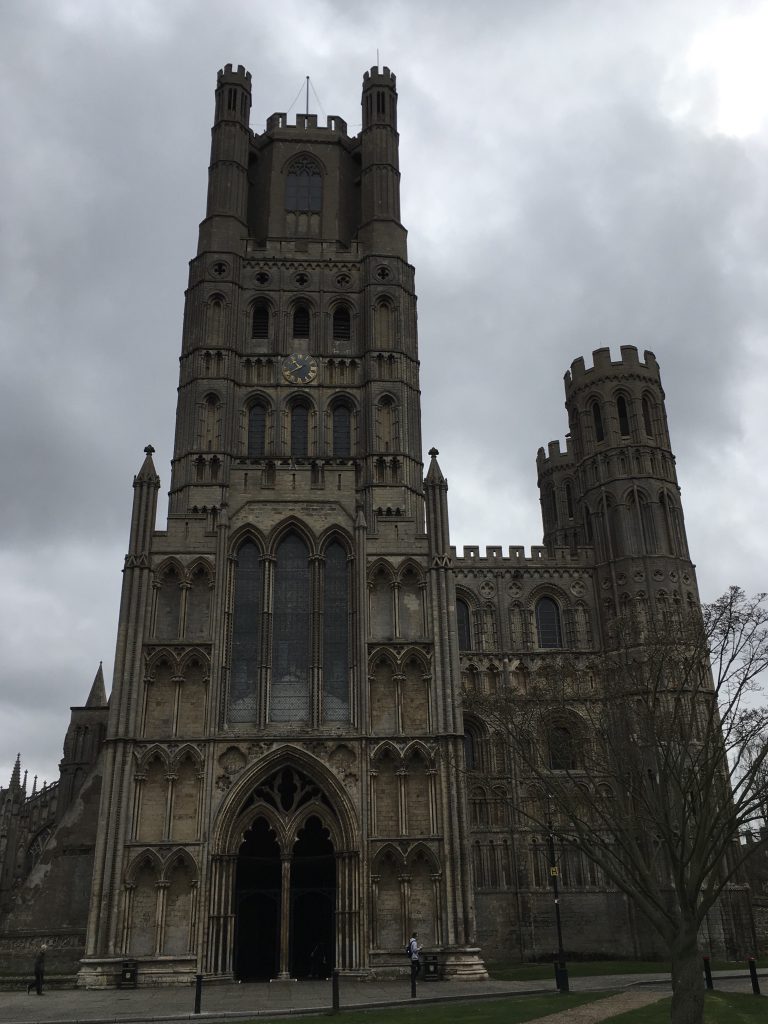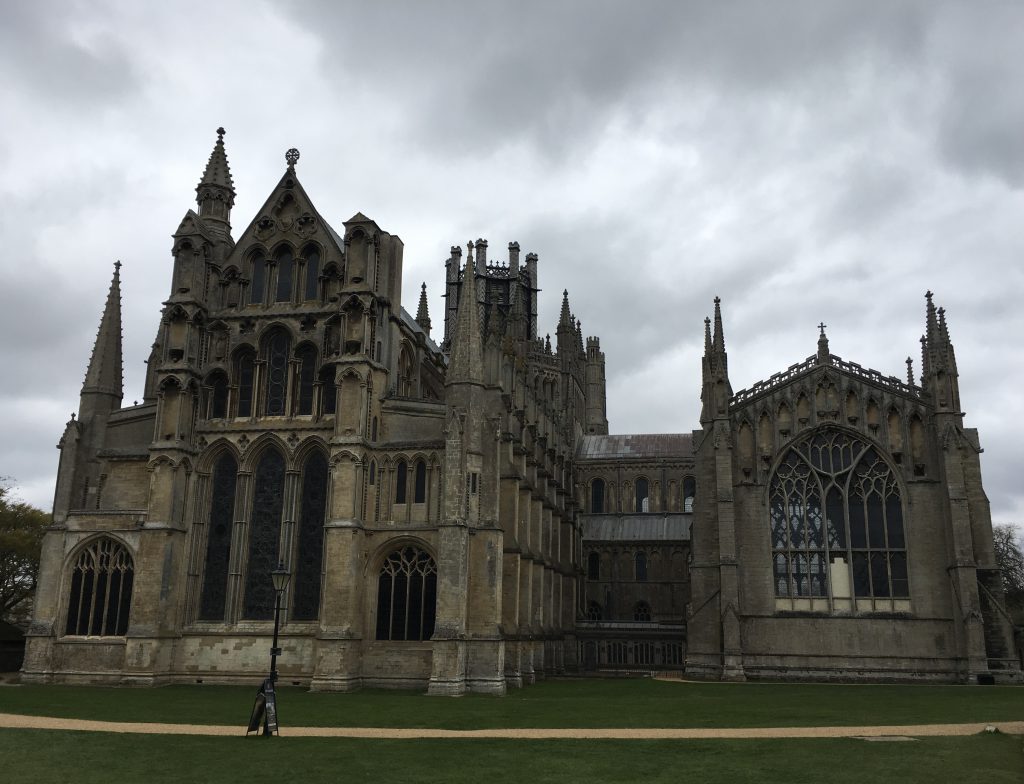 Looking up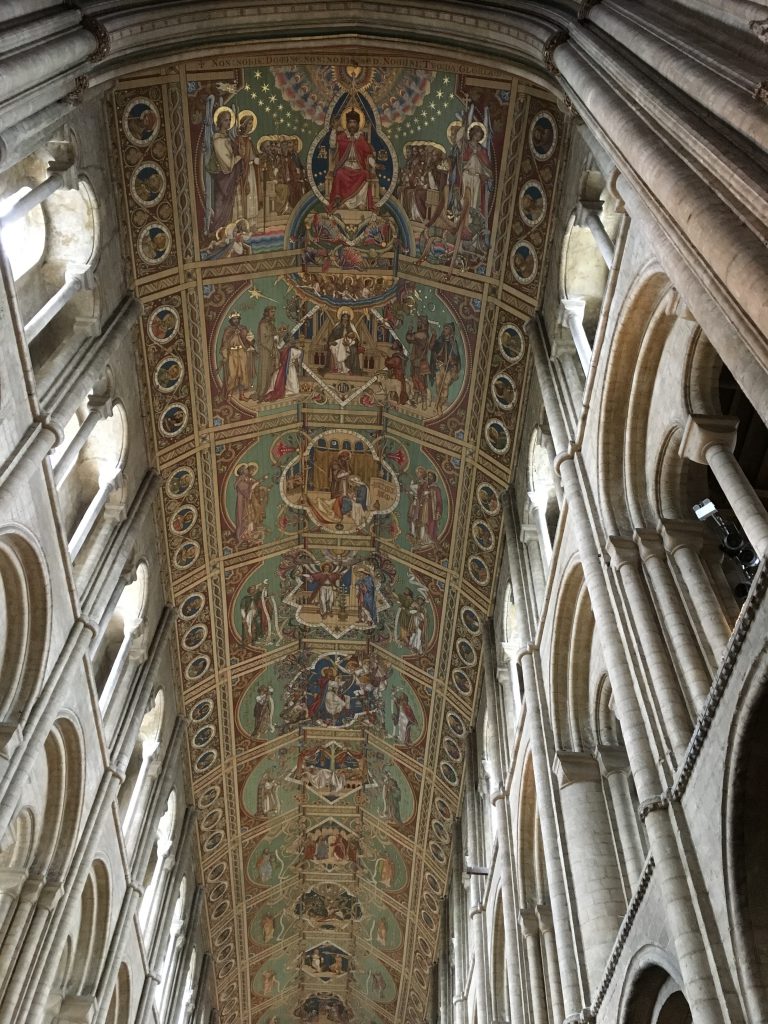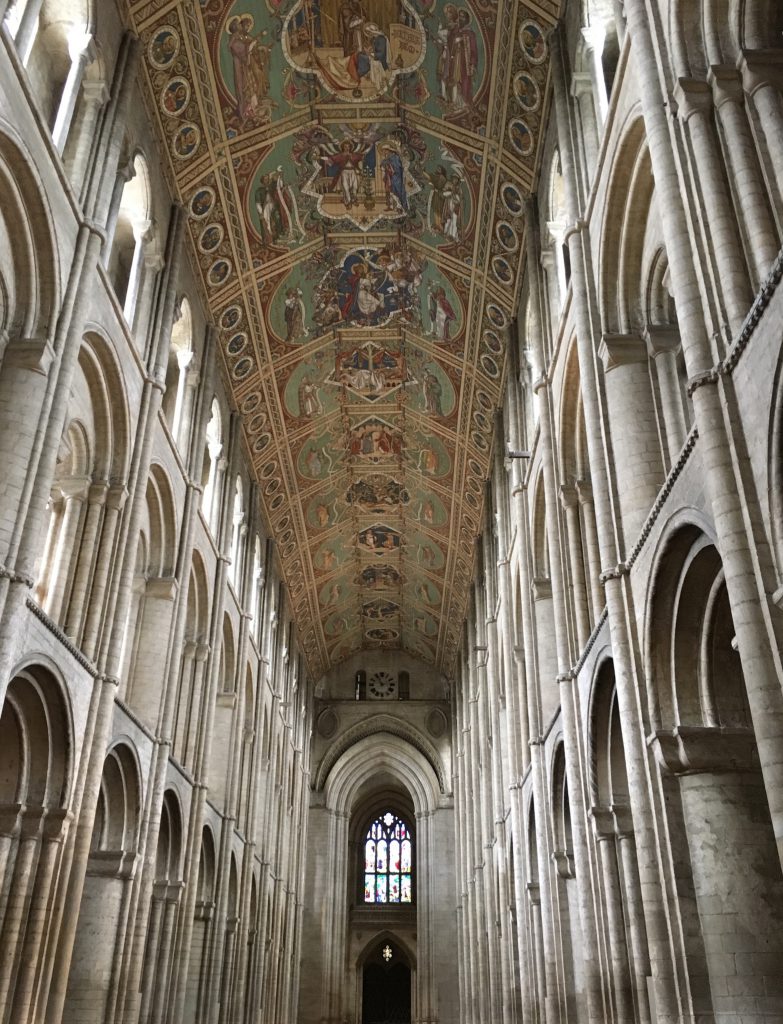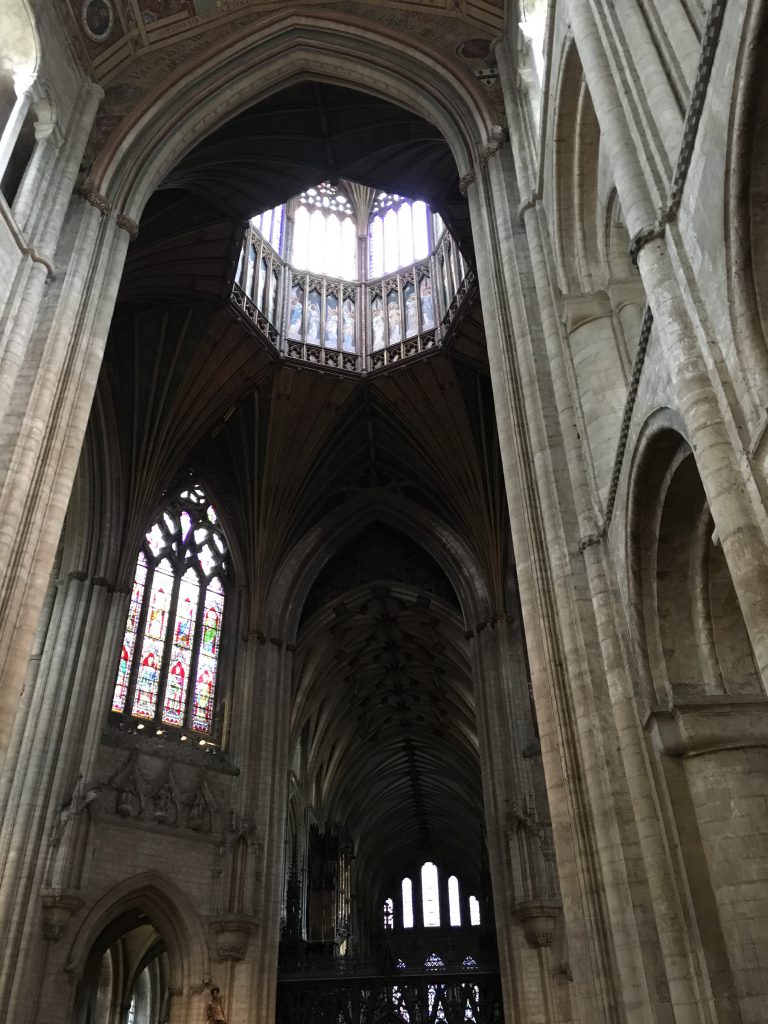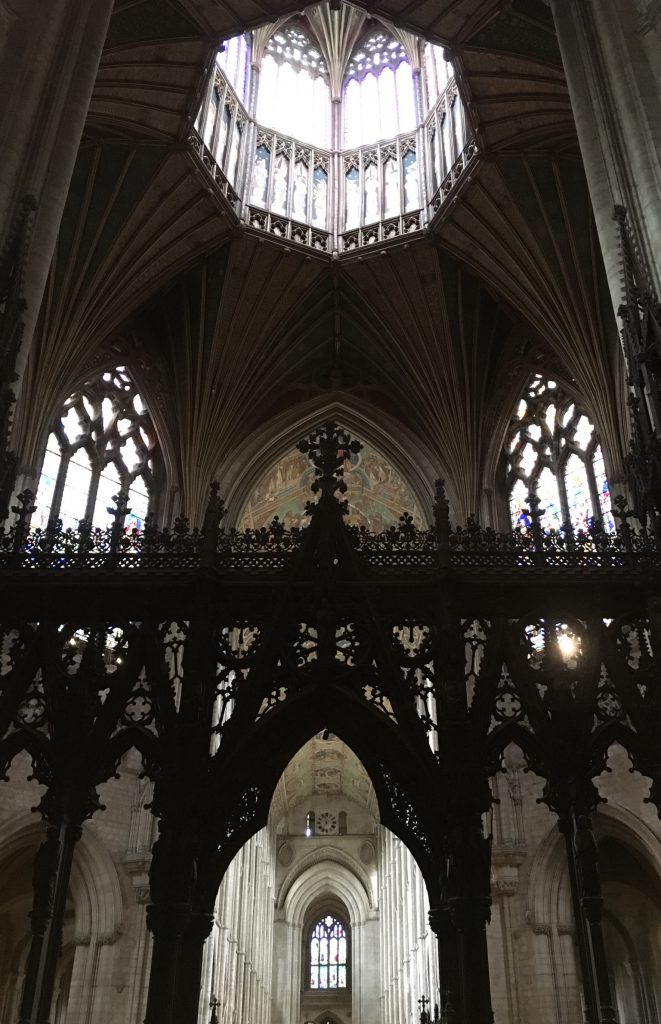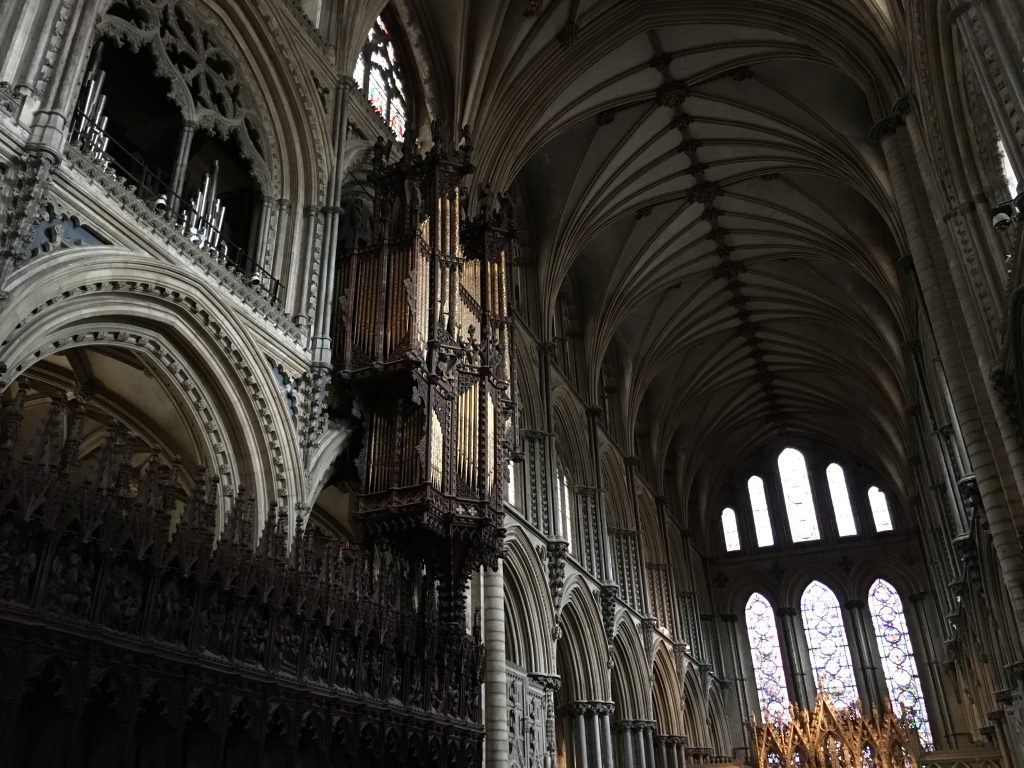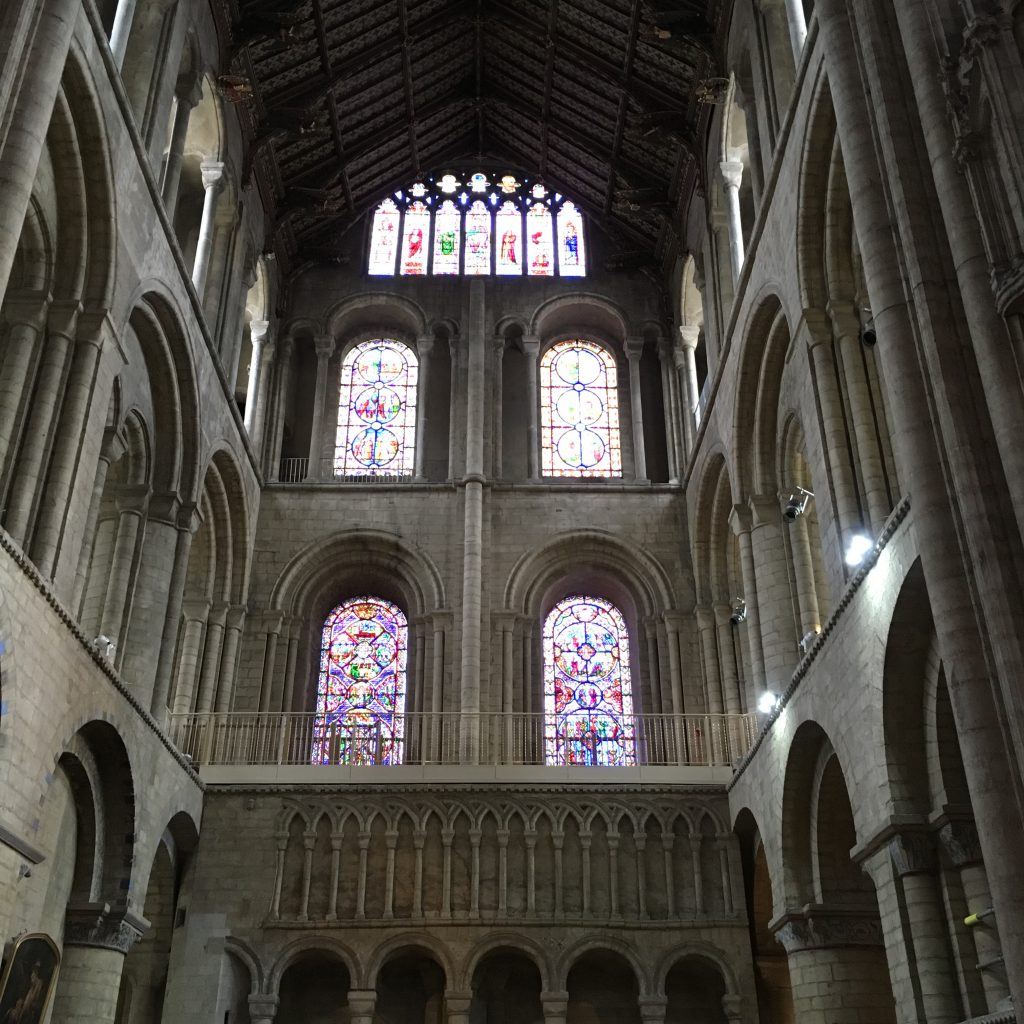 A few of the many stained glass windows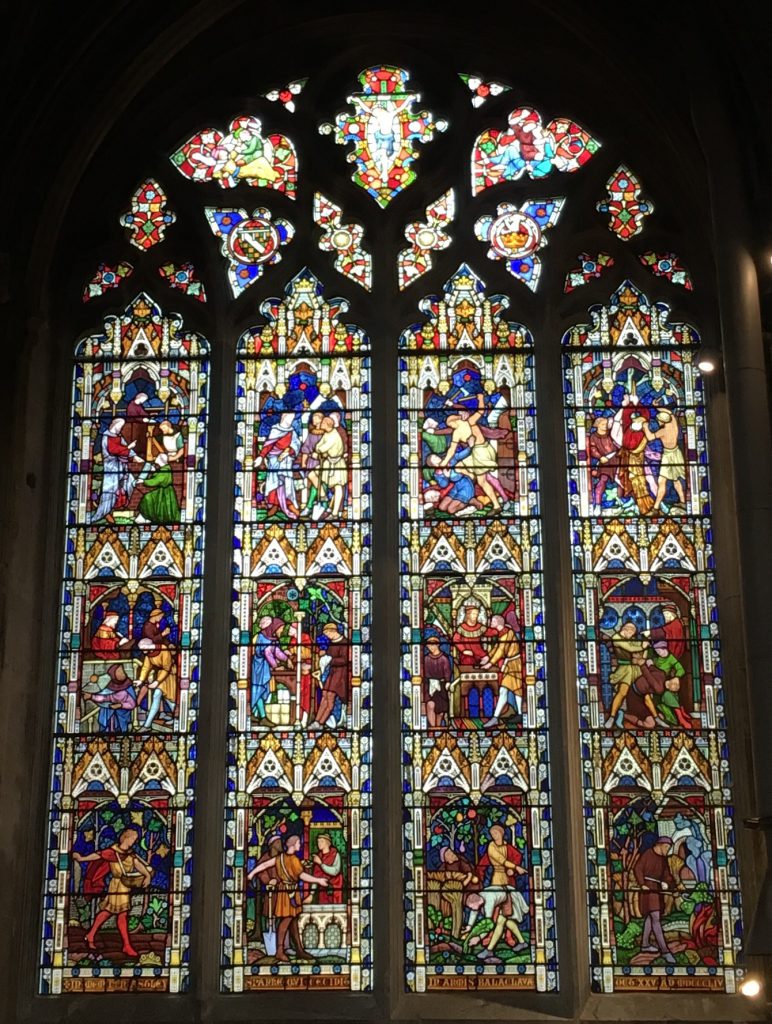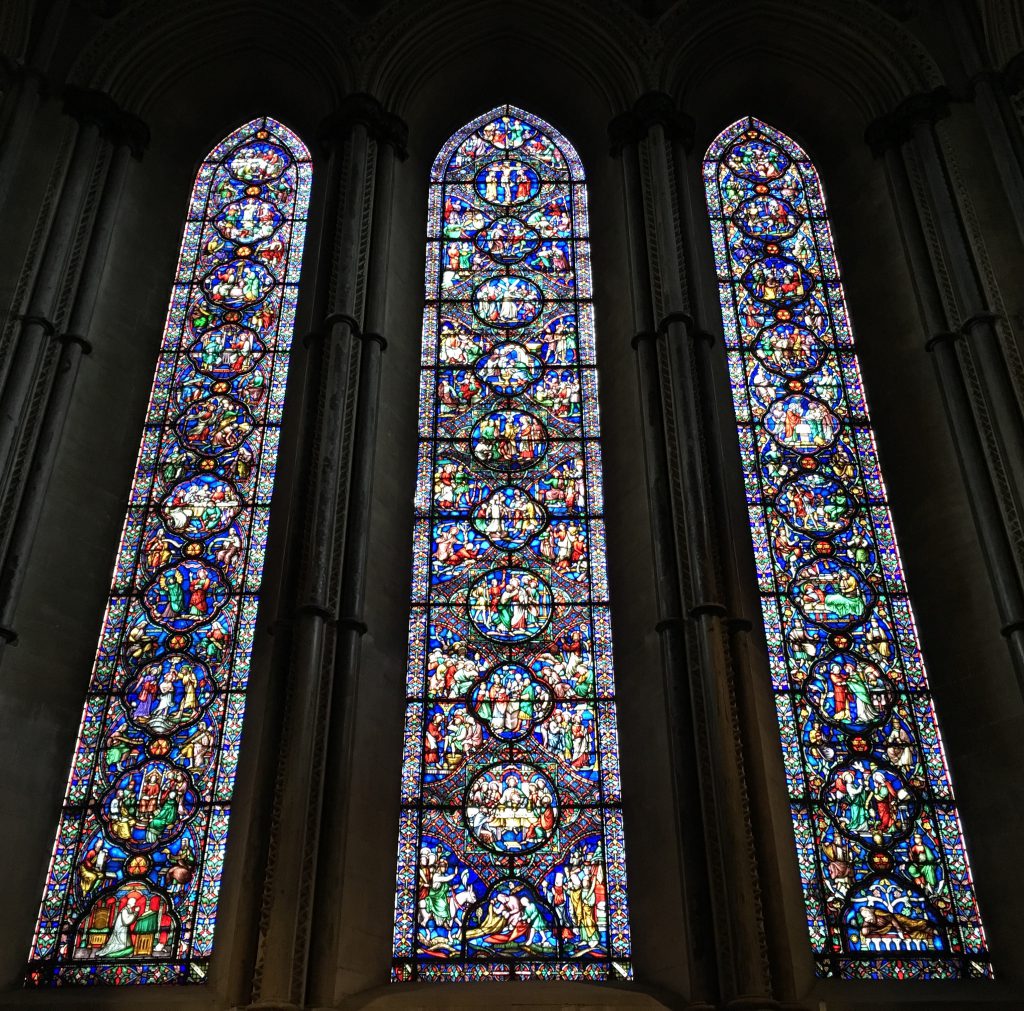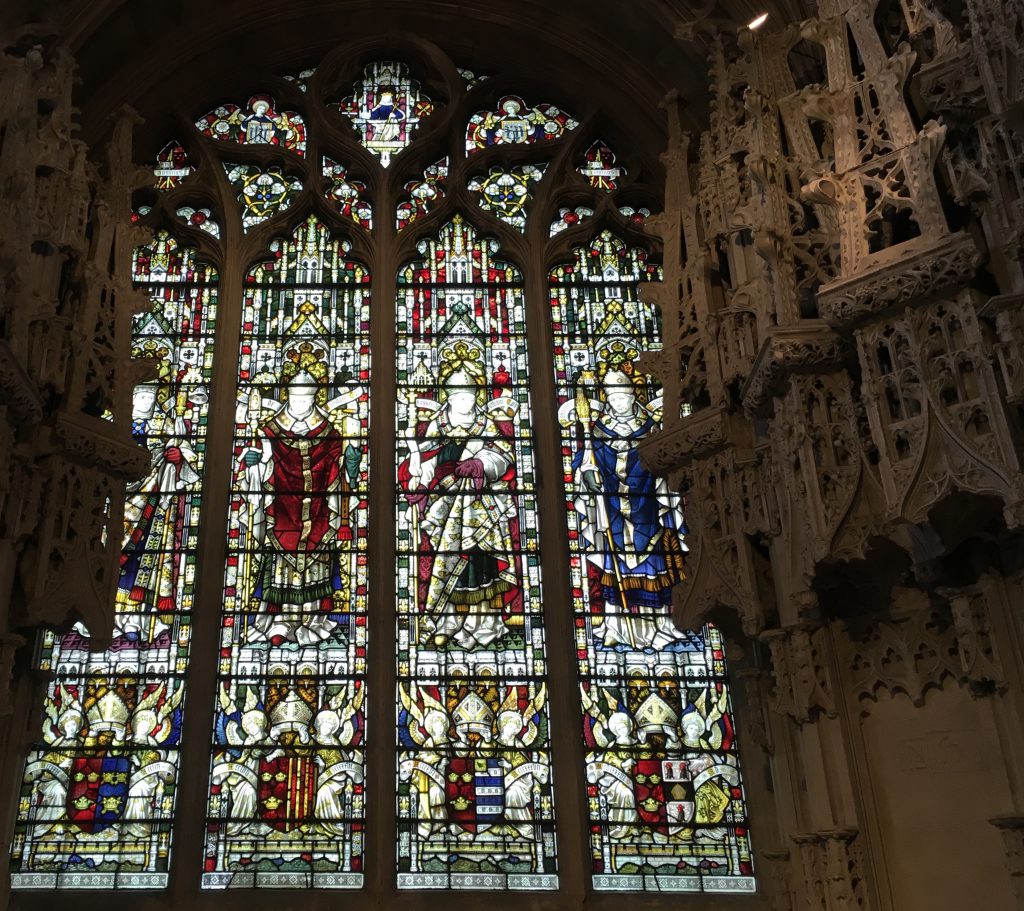 The Lady Chapel, whose carved figures were decapitated during the time of Henry VIII and the Dissolution of the Monasteries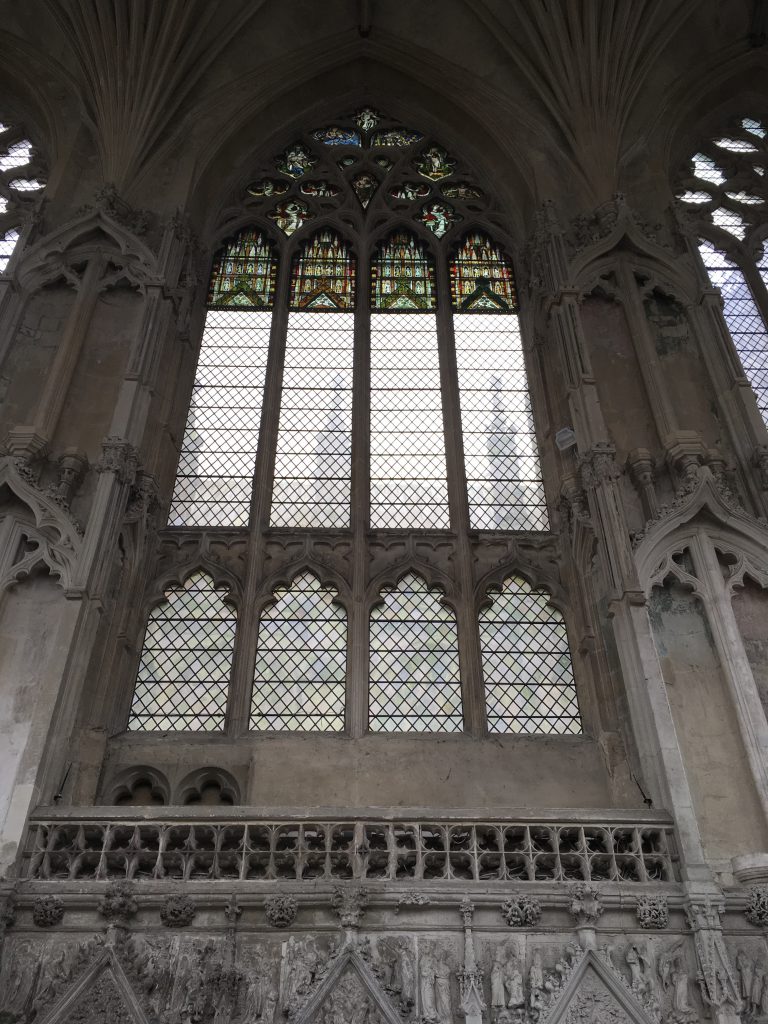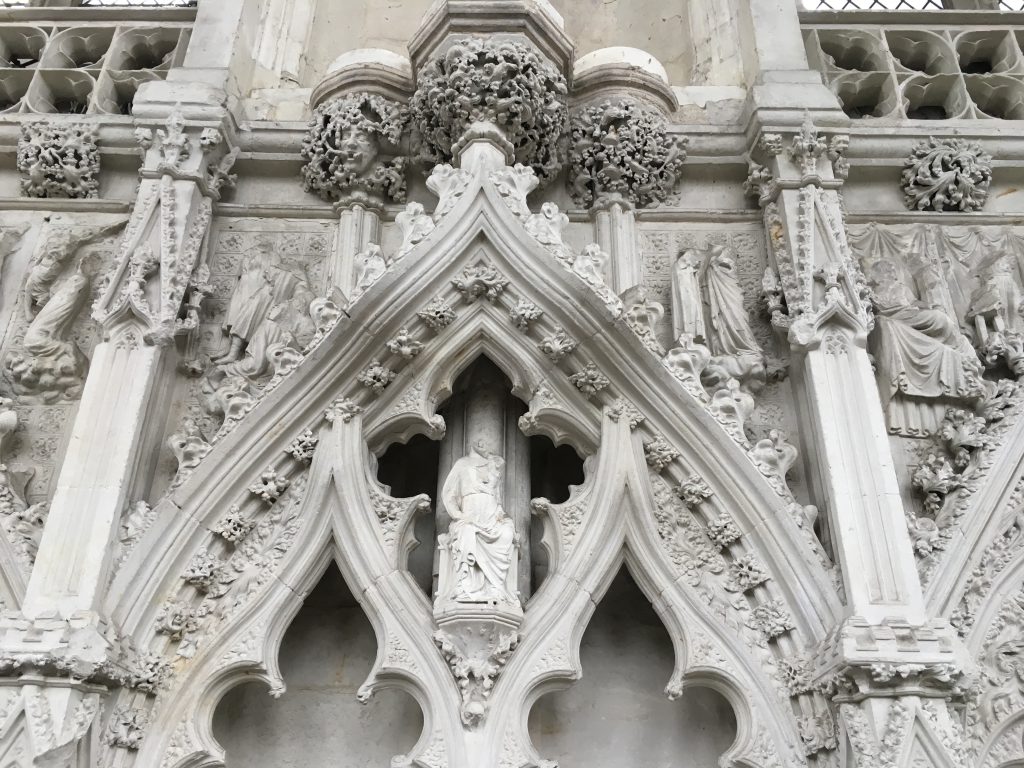 Ornate stonework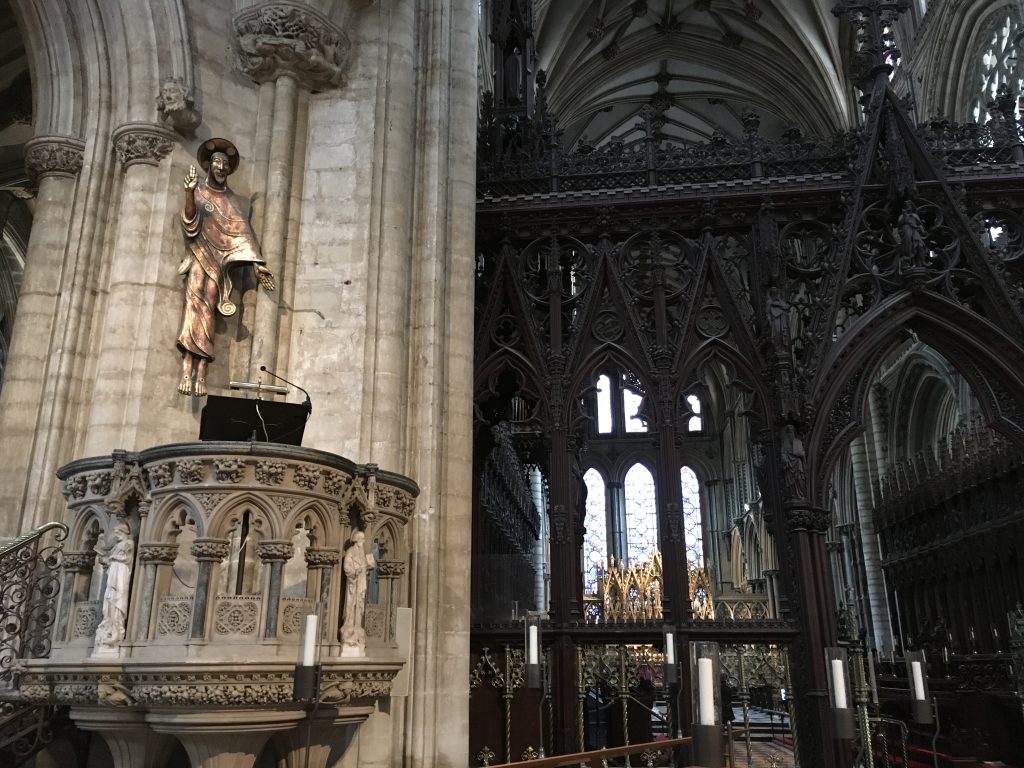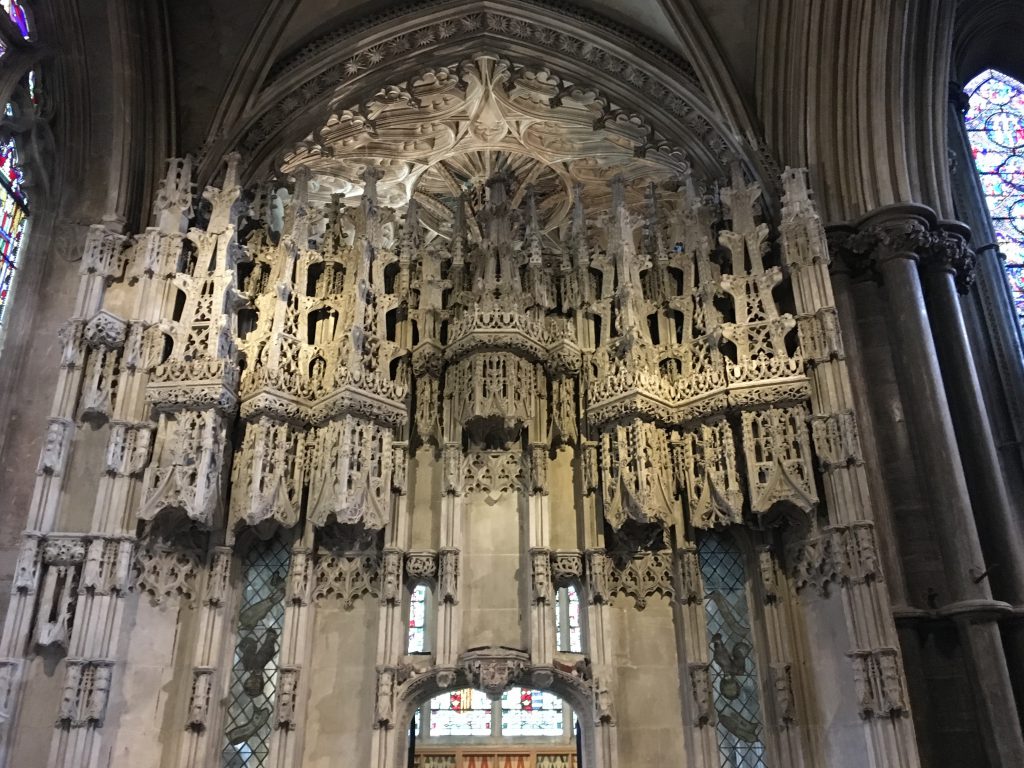 Flowers and herbs on the way to the Almonry where we had lunch