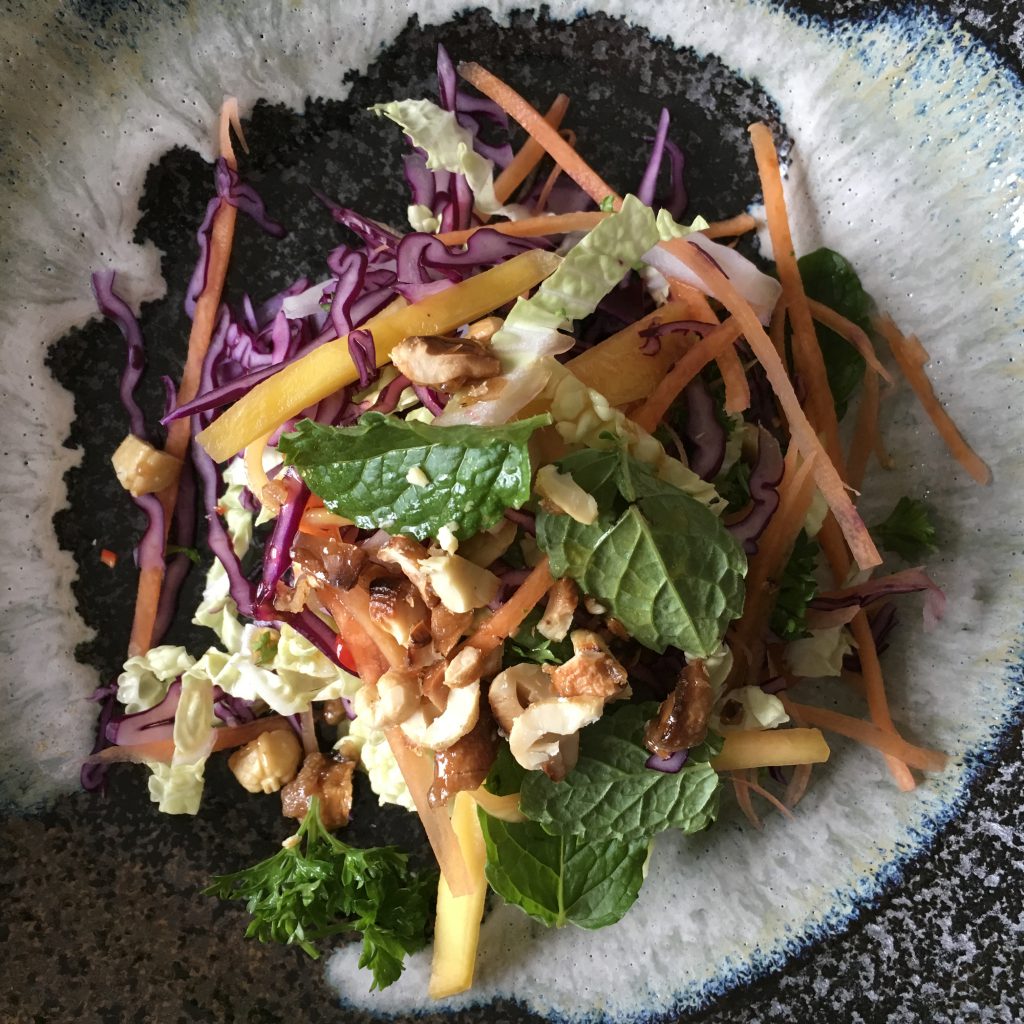 The inspiration for this salad comes from Plenty by Yotam Ottolenghi, where it is referred to as Sweet Winter Slaw. The original recipe can be found here. I had in the fridge some carrot, red cabbage and mango but not all of the ingredients specified in the recipe so I made do with what I had.
What I have at the moment, despite it being so cold, are some herbs and chillies growing in a VegTrug in the back patio. I am very proud especially of the curly-leafed parsley which survived the winter. The other herbs were put in towards the end of February when we had a few days of promising weather.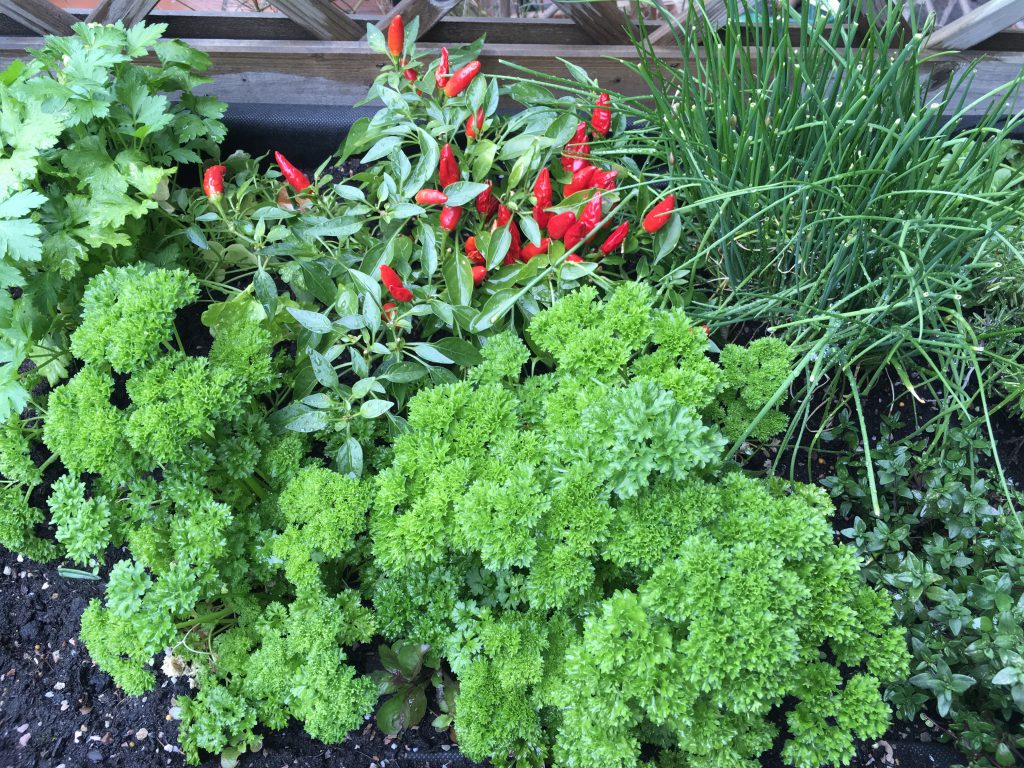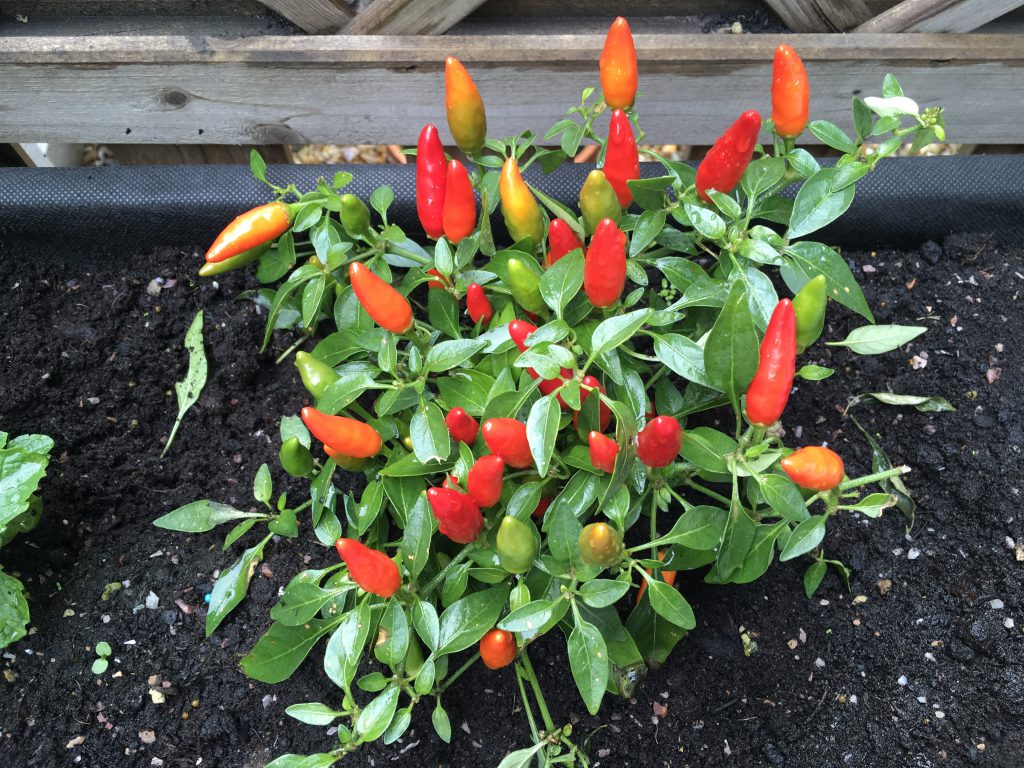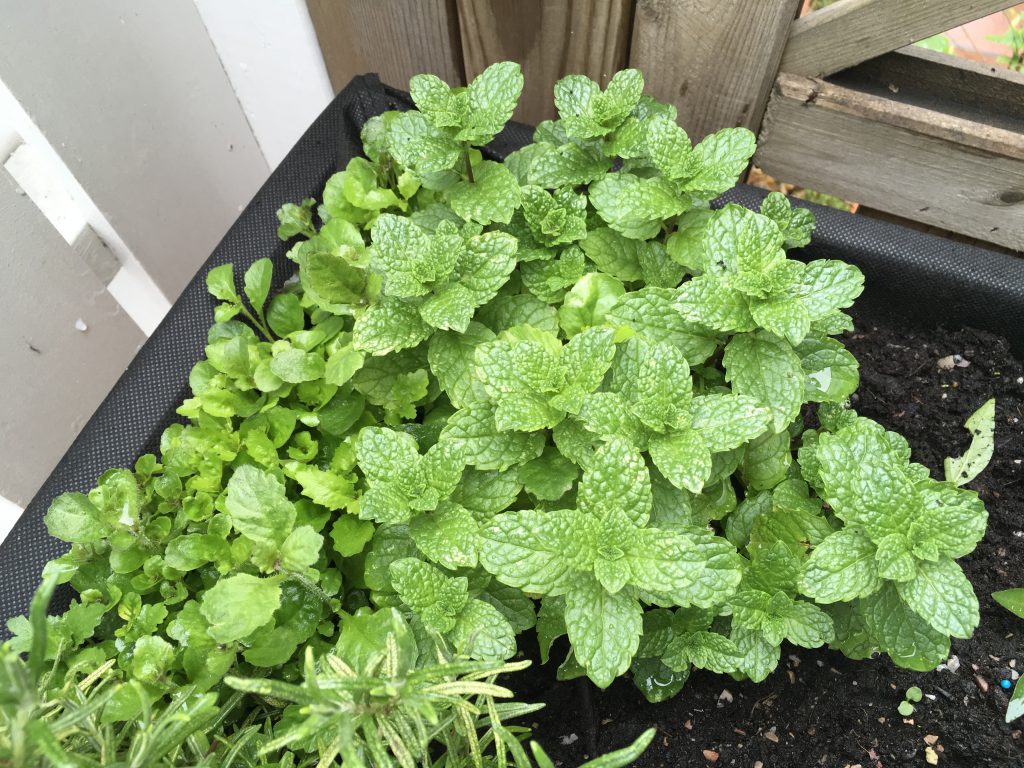 I substituted cashew nuts for the macadamia nuts, as I found that macadamias burn too easily and they do not store as well as other nuts. This is on account of its high oil content. I did a little research and here are the nutritional content of both nuts.
Nutritional content of cashew nuts
| | |
| --- | --- |
| Typical Values | As Sold Per 100g |
| Energy kcal | 582 |
| Fat | 43.9g |
| of which saturates | 7.8g |
| Carbohydrate | 26.9g |
| of which sugars | 5.9g |
| Fibre | 3.3g |
| Protein | 18.2g |
| Salt | 0.03g |
| Magnesium | 292.0mg (78% of NRV) |
Nutritional content of macadamia nuts
| | |
| --- | --- |
| Typical Values | As Sold Per 100g |
| Energy kcal | 752 |
| Fat | 75.8g |
| of which saturates | 12.1g |
| Carbohydrate | 5.2g |
| of which sugars | 4.6g |
| Fibre | 8.6g |
| Protein | 7.9g |
| Salt | trace |
| Manganese | 4.1mg (205% of NRV) |
As is usually the case with many foods, it comes down to a balance between fat and carbohydrates. My mother once sent me a cartoon in which a customer at a restaurant asked for some comfort food with no fat, no salt and no sugar. The waiter returned with a baby's dummy served on a silver platter.
This salad can be served as one of many salads if you have a party, or alongside some grilled fish or roasted meat. It would also be very good with burgers. There are three steps to making it so I have broken it down step by step.
For the Slaw:
150 g shredded carrot
150 g shredded mango
100 g shredded red cabbage
50 g thinly sliced Napa cabbage / Chinese cabbage
20 g fresh parsley leaves
20 g fresh mint leaves
How to Make:
Simply prepare the vegetables and herbs and place in a large bowl. You can make this ahead and keep it covered in the fridge.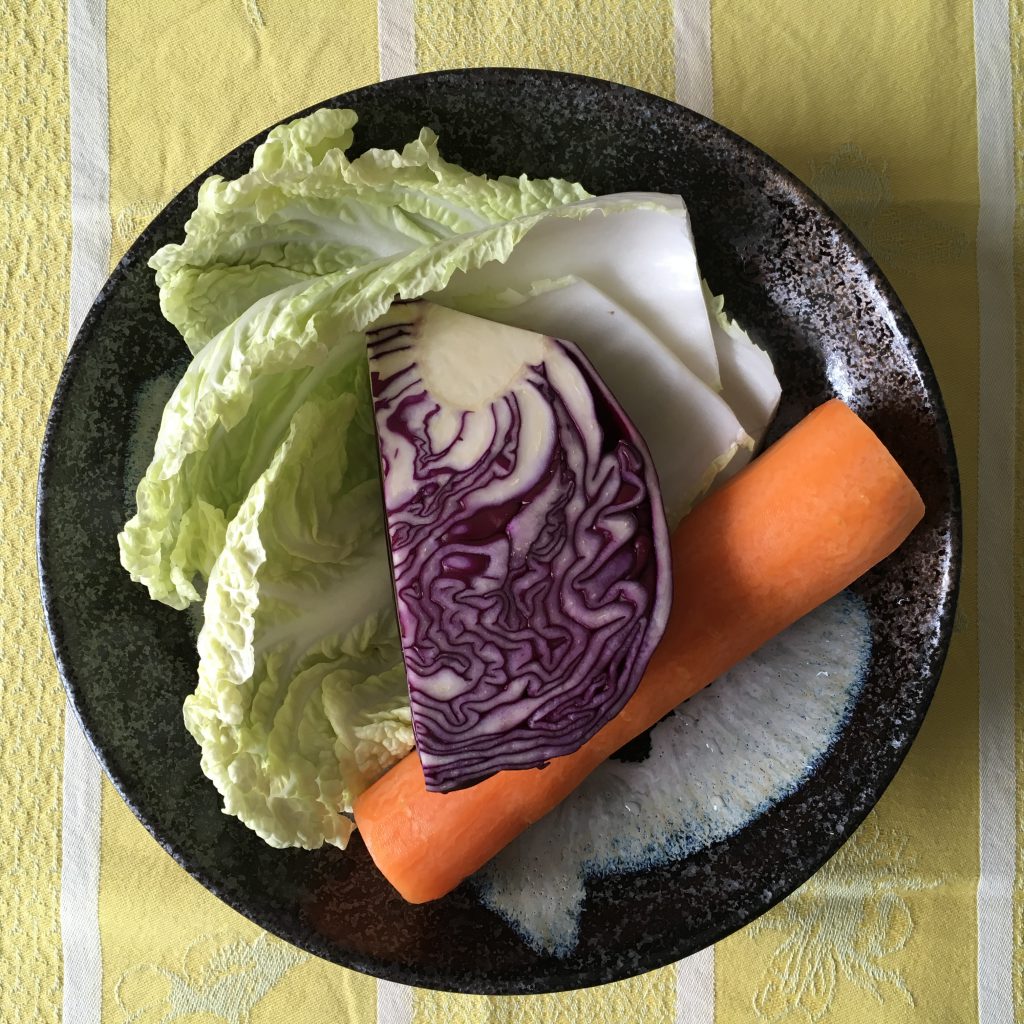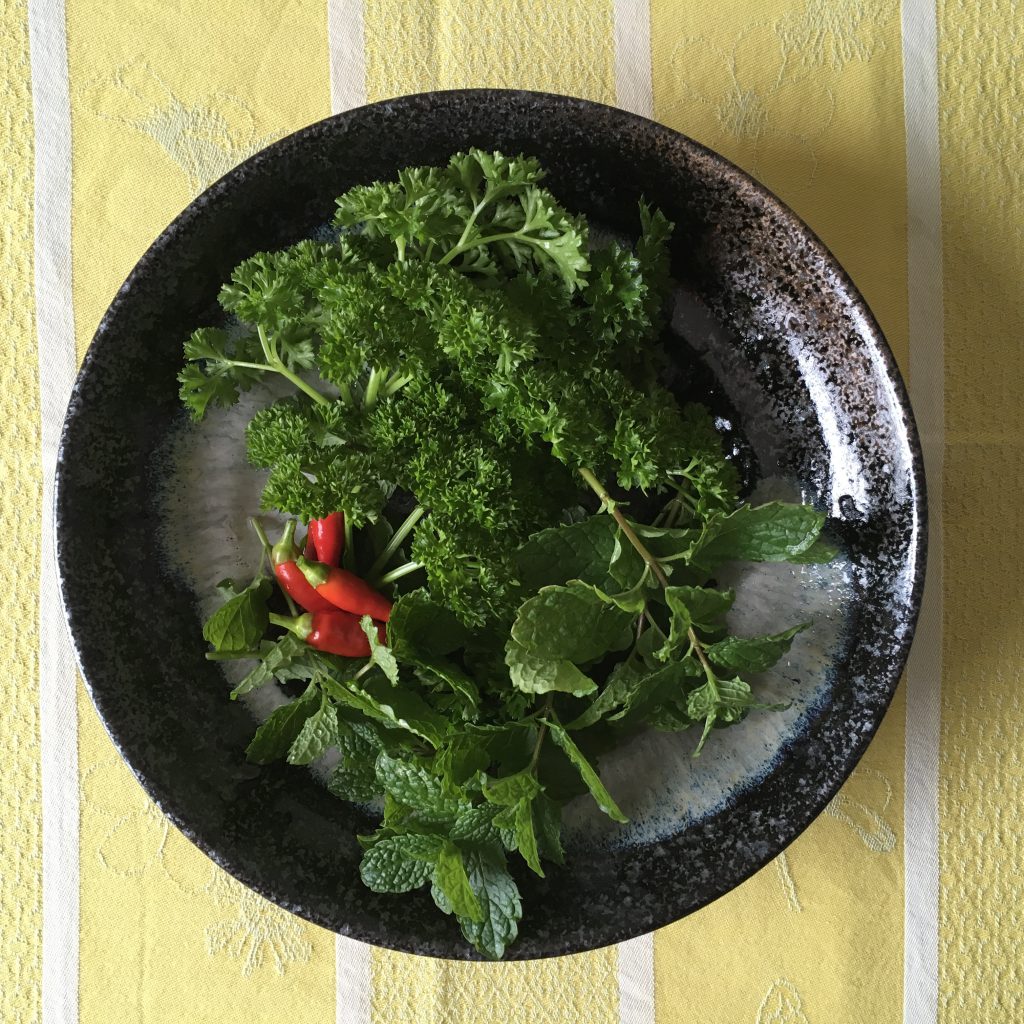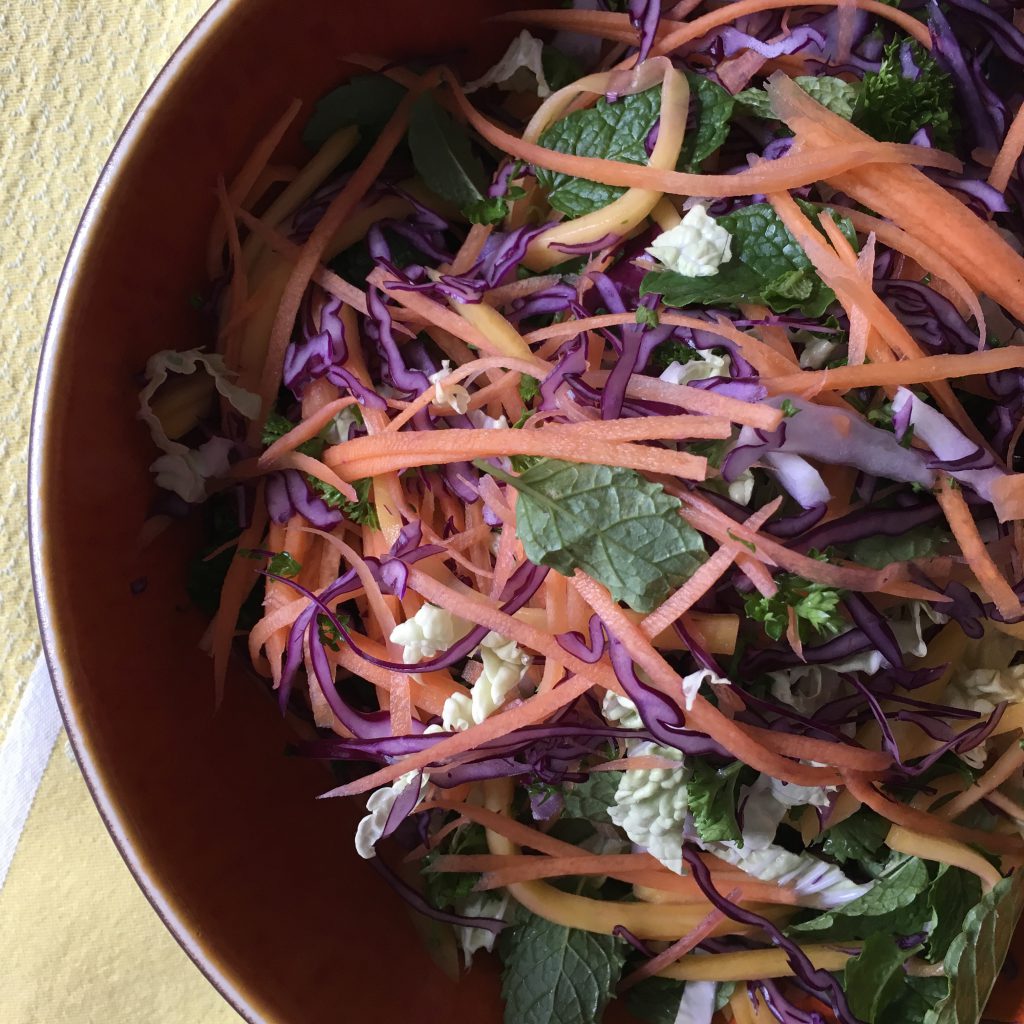 For the Dressing:
Juice of 1 lemon
Juice of 1 orange OR 2 clementines
1 tablespoon maple syrup
1 teaspoon soya sauce
1 teaspoon toasted sesame oil
1 finely chopped chilli
How to Make:
Place the lemon and orange juices in a small pan and reduce until you have around 4 tablespoons of juice. Remove the pan from the heat and add in the maple syrup, soya sauce, sesame oil and chilli. Set aside until you are ready to dress the salad, which is just before serving.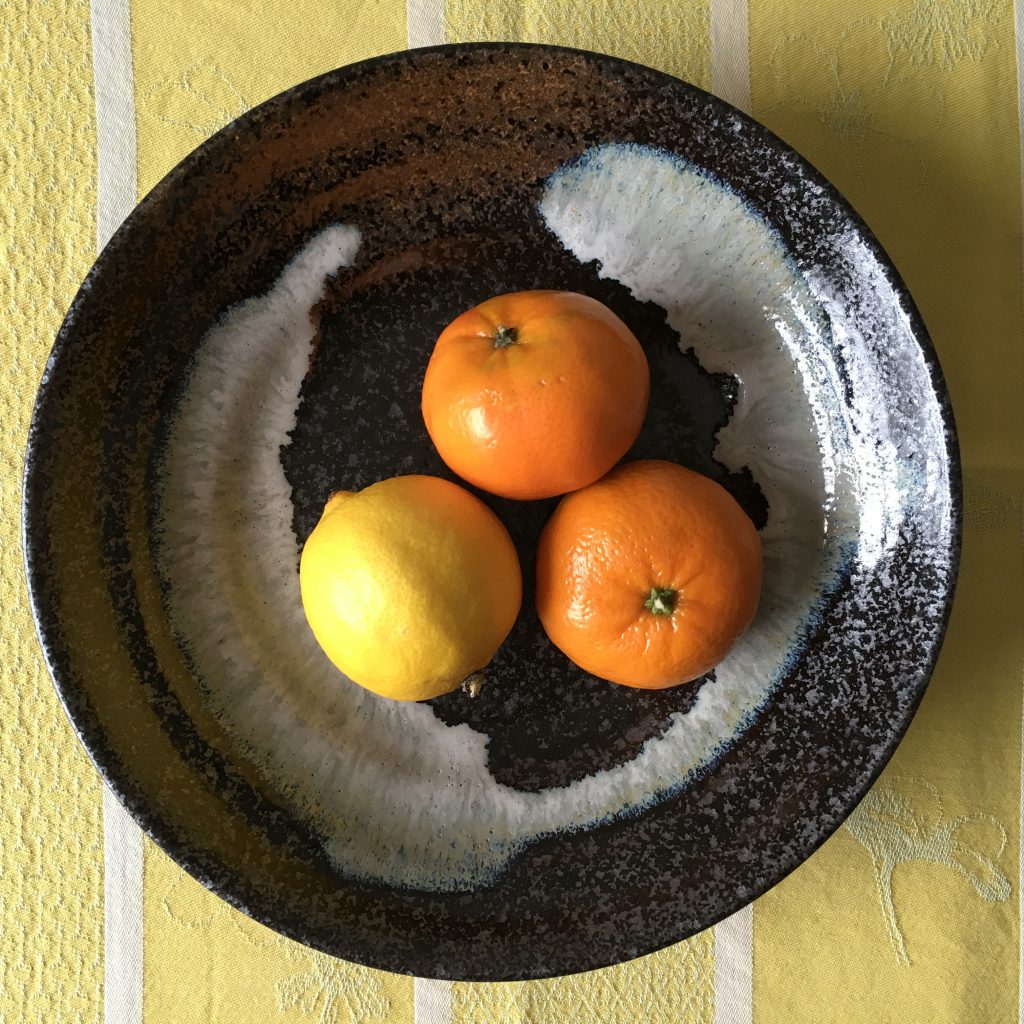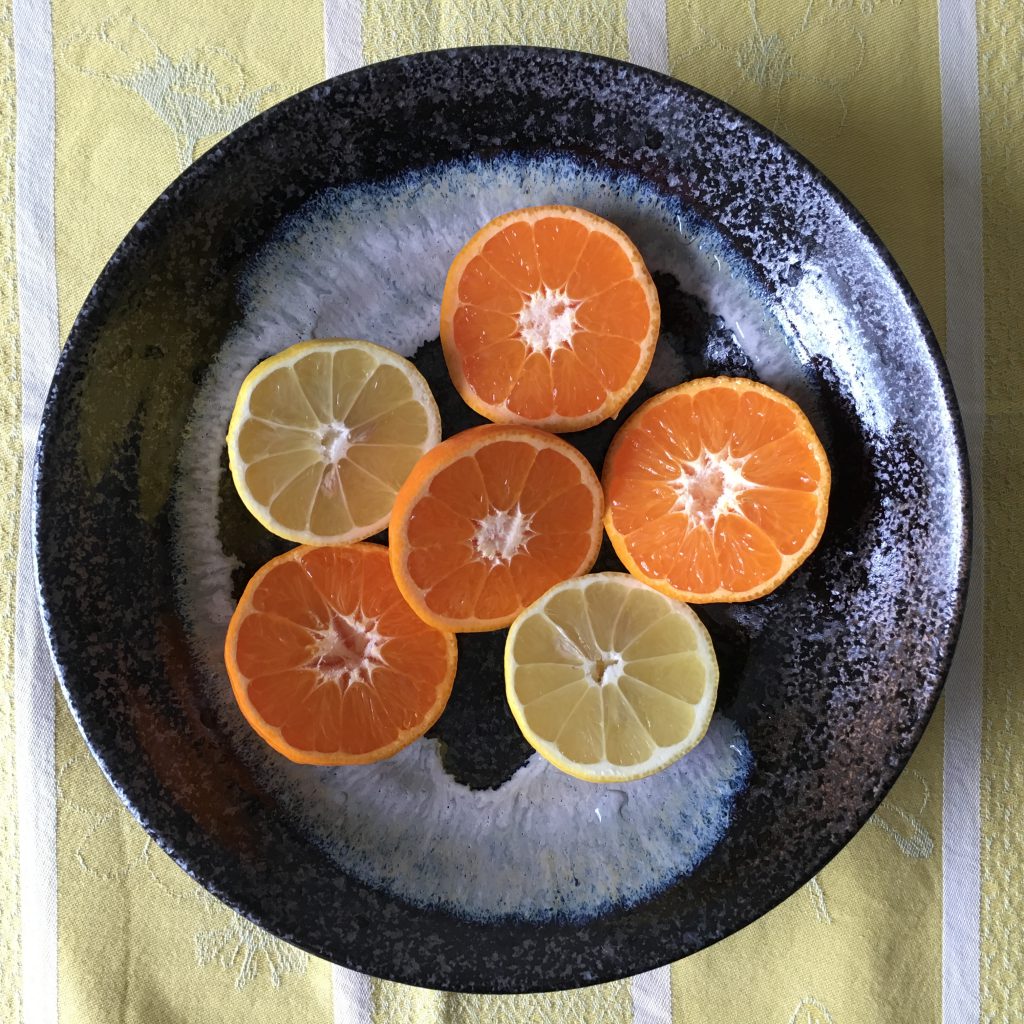 For the Nuts:
150 g cashew nuts
10 g unsalted butter
2 tablespoons golden castor sugar
pinch of Maldon sea salt flakes
pinch of chilli flakes
How to Make:
Place the cashew nuts in a frying pan and dry-roast over a medium heat for a few minutes, using a wooden spoon to stir until lightly browned.
Add the butter and, once it has melted, add the sugar, salt and chilli.
Continue to stir the nuts as the sugar caramelises.
As soon as the nuts are coated, pour them onto a sheet of grease-proof paper to cool. Roughly chop the nuts before sprinkling on to the salad.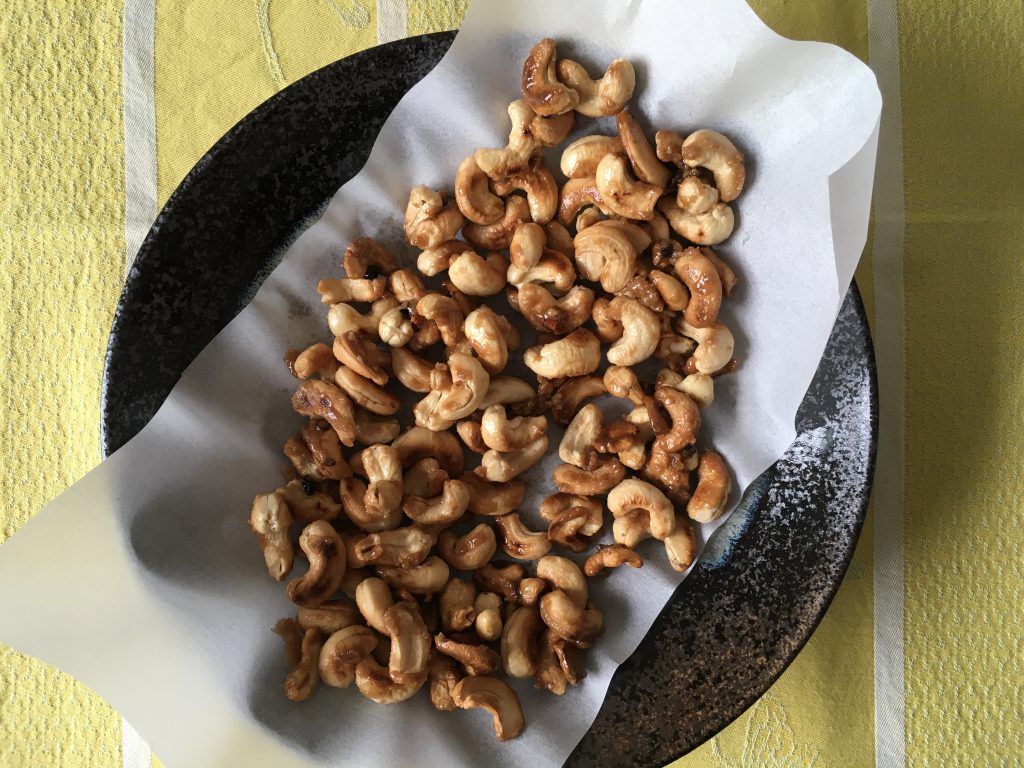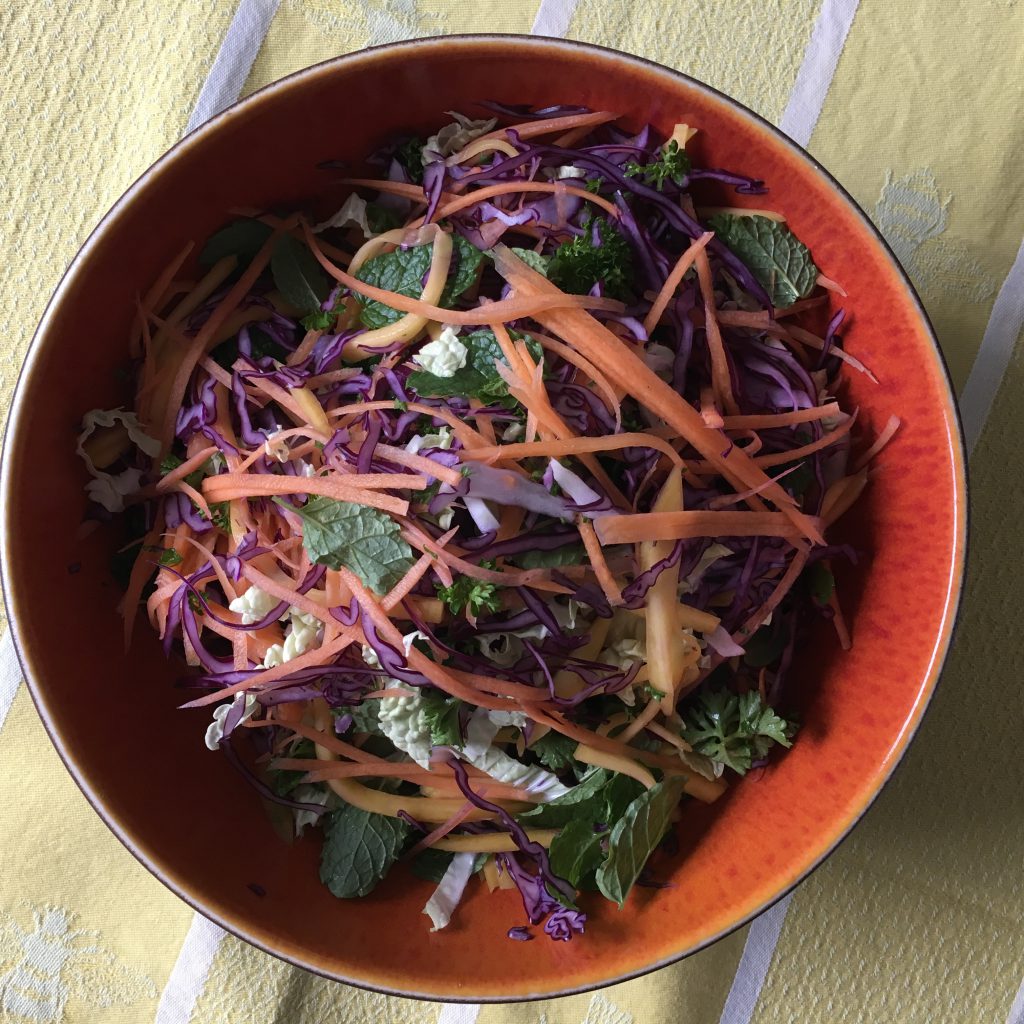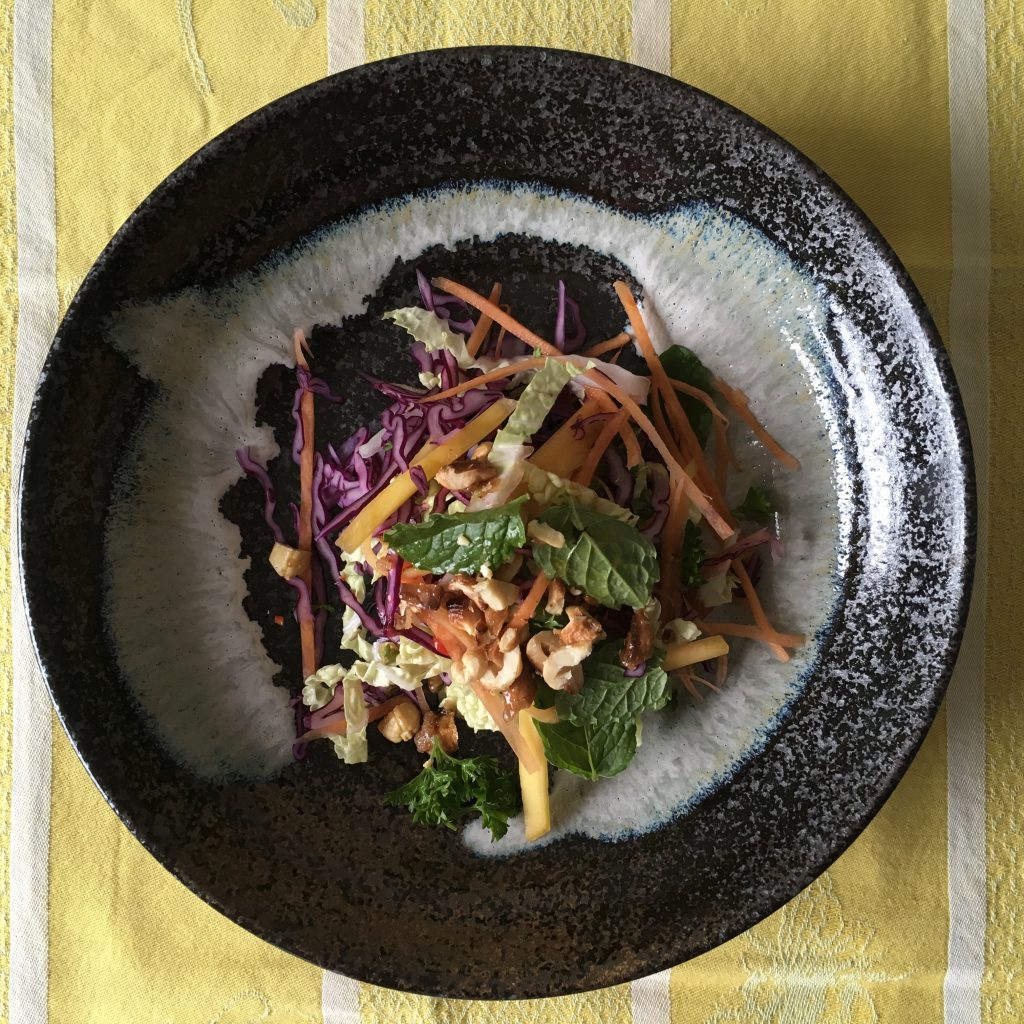 Plenty by Yotam Ottolenghi, published by Ebury Press, ISBN: 978-0091933685. Other books and recipes by Mr Ottolenghi and his team are featured here.