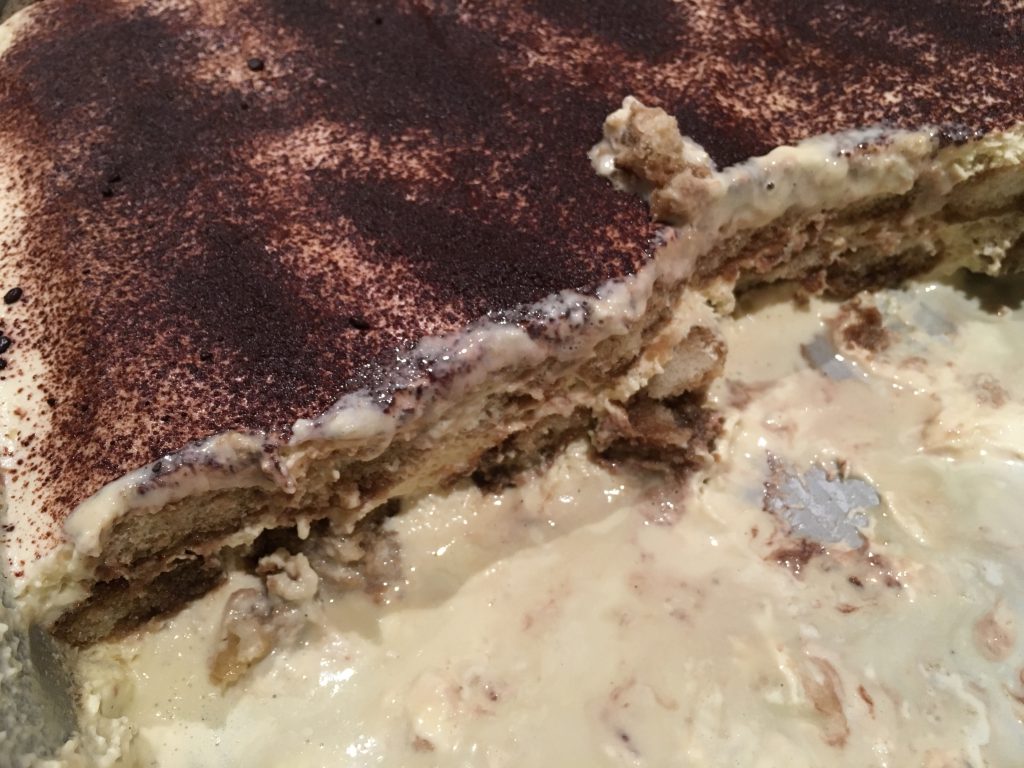 I started writing this recipe in Kuala Lumpur, two weeks ago, when I was in desperate need of a sweet ending.
Let me explain.  Mr Gochugaru and I had just watched the final episode of Memories of the Alhambra and the ending was a bit underwhelming. I am not even sure why the actors did not protest at such an unspectacular finish to the story.
Dramabeans and I both thought the same thing about Jin-woo still being a live player, therefore his game-self did not qualify to being a (computer) bug which had to be destroyed.
Not being able to sleep, I woke up at 4.30 a.m. to make the tiramisu I was bringing to Cousin A's Chinese New Year Party that night. The dessert was for 60 people and I rather hoped that the slight repetition in the making of it would allow me time to process the alternative endings I have for Hee-ju and Jin-woo.
To be sure, they will be in some cafe in Seoul, sharing a sweet dessert. They might even be in Mafia Tiramisu, for the best tiramisu I have ever eaten.
Cousin A is called Cousin A because she gives her best in everything she does. I used to make tiramisu for her and her family when they visited us in London many, many years ago. I saw her youngest child go through university and now my youngest child is about to begin his university education in October. So our shared adult history spans nearly 25 years.
The recipe below is the one and only I have ever used and I am so happy to be able to finally write it down. The ingredients will make one portion which serves 6, but you can scale up as much as you like.
I have always used Galbani brand mascarpone. If, like me, you have a Nespresso machine, then one of their flavoured coffees (like Caramelito below) might bring another flavour layer to the dessert.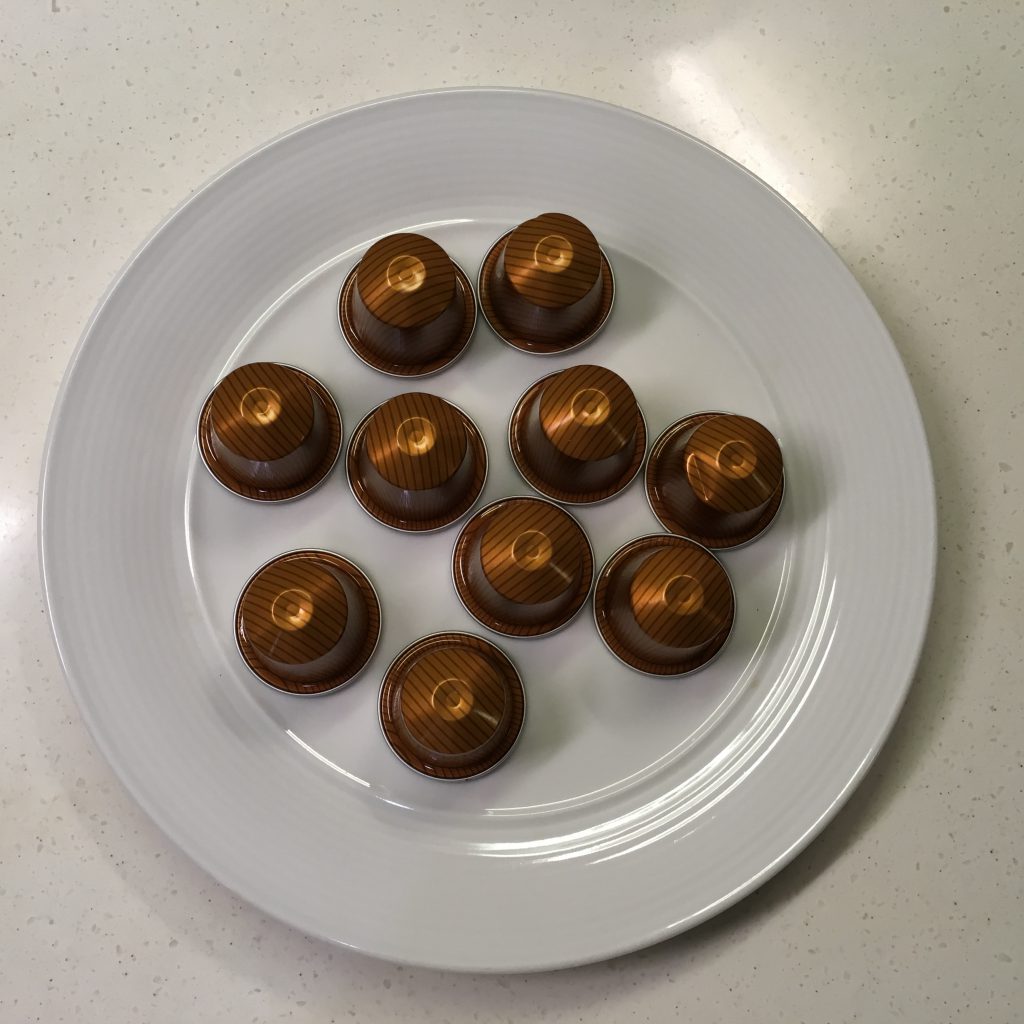 The recipe contains raw eggs so please avoid this dessert if your doctor has advised you against consuming uncooked eggs.
For the Tiramisu:
2 large eggs, separated
250 g Galbani brand mascarpone cheese
50 g castor sugar
1 teaspoon vanilla bean paste
100 g sponge fingers (12 sponge fingers)
50 g espresso coffee
50 g coffee liqueur such as Kahlua or Tia Maria
Cocoa powder, for finishing
You will also need a dish large or small enough to hold the sponge fingers in two layers. The sponge fingers swell a little after being dipped in the coffee mixture so allow room for this expansion.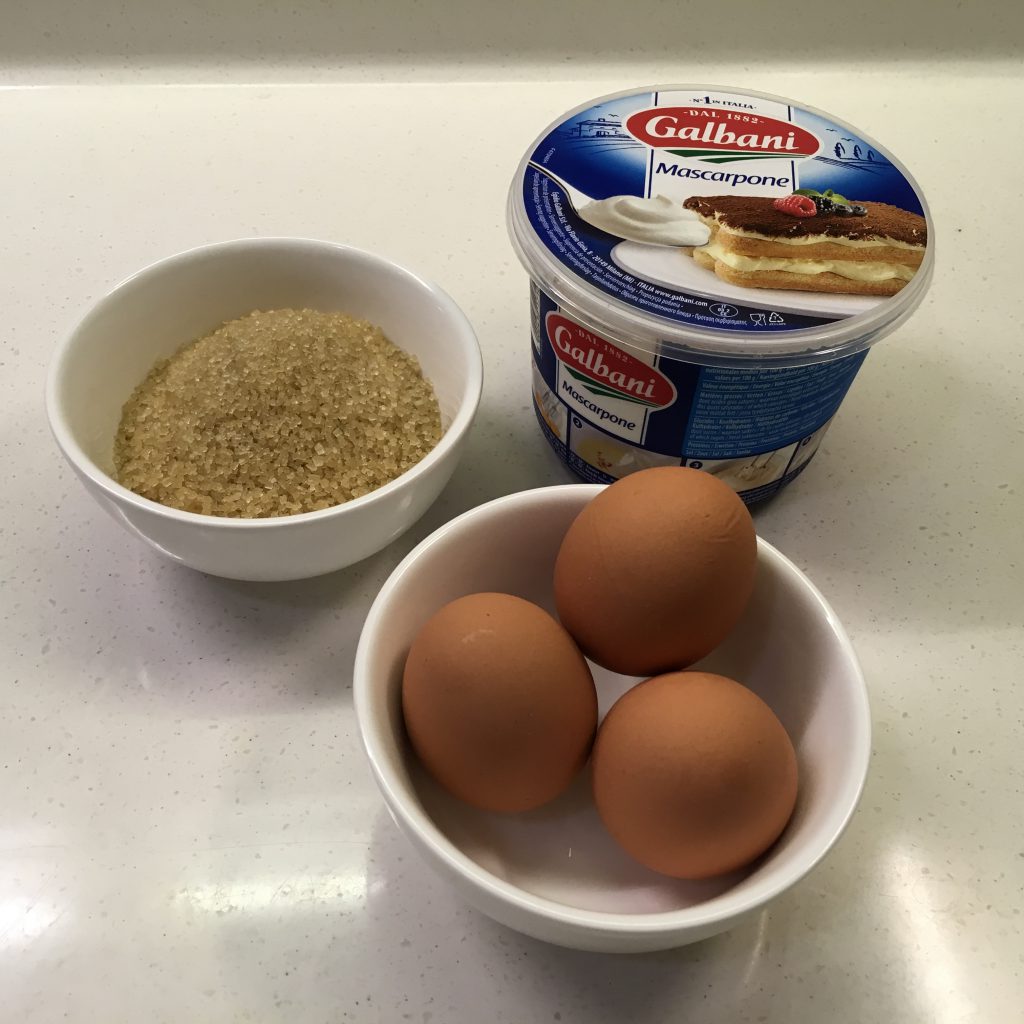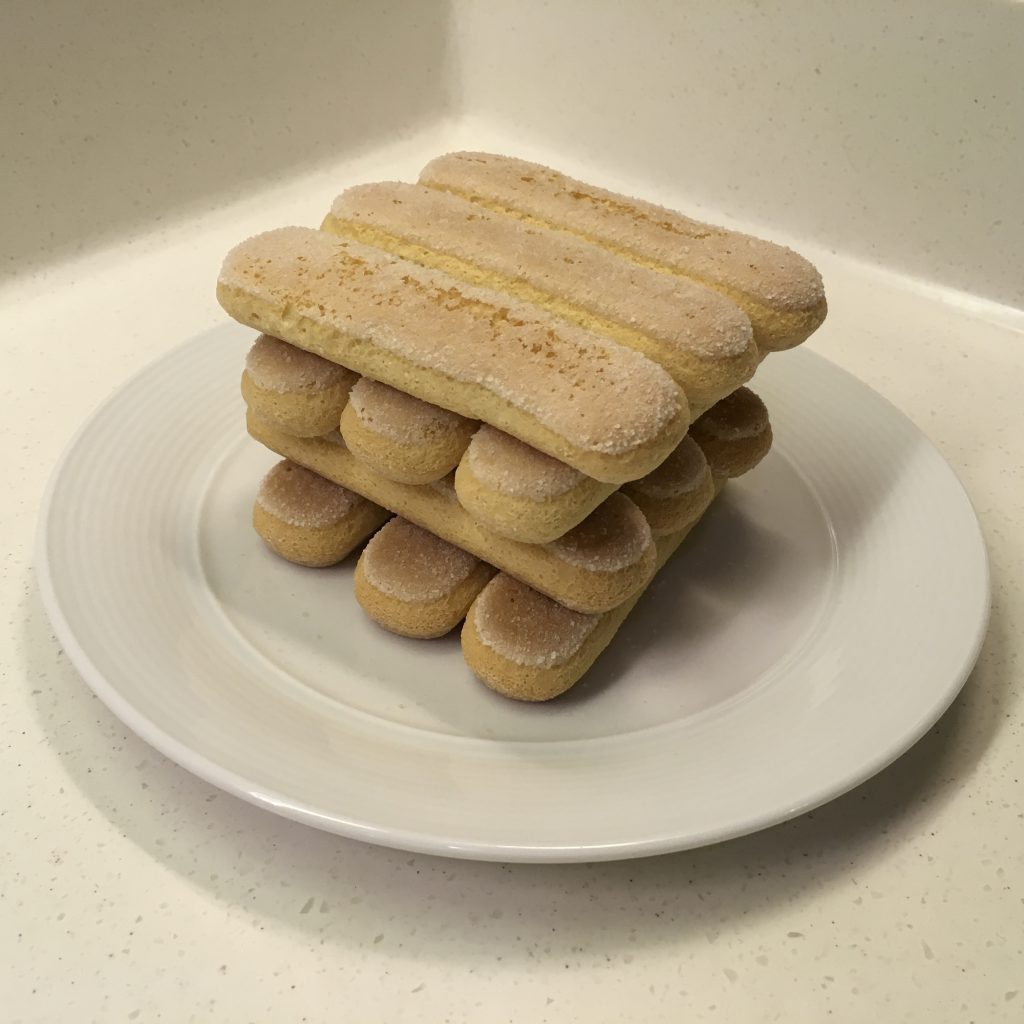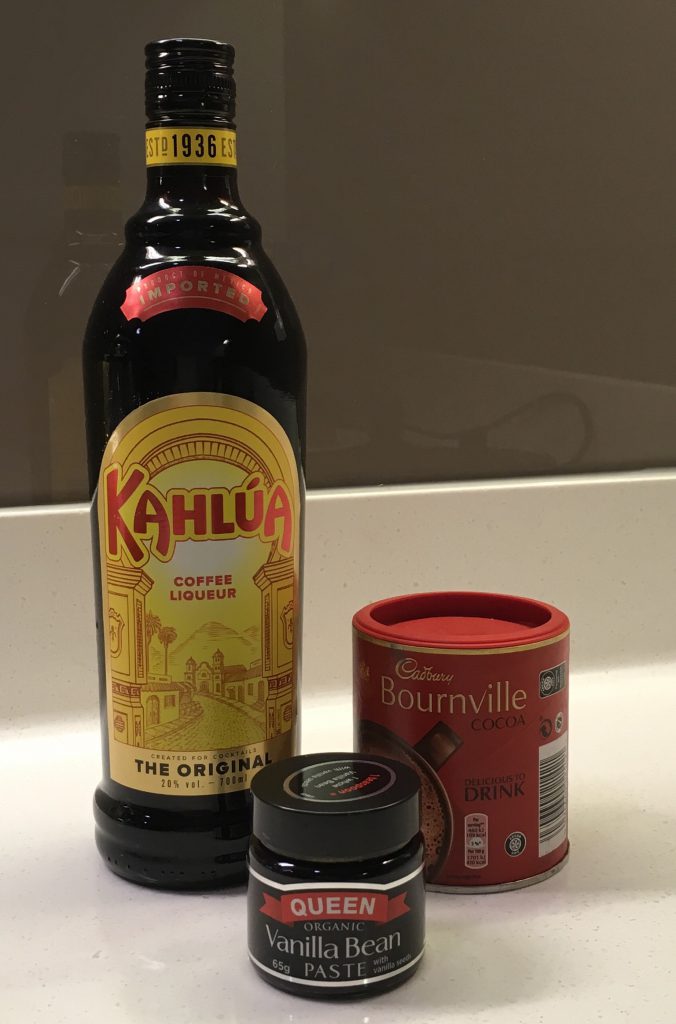 How to Make:
Place the egg whites into a large mixing bowl and beat until stiff, then set aside.
Place the egg yolks, mascarpone cheese, sugar and vanilla paste into a large mixing bowl and beat until smooth.
Using a silicon spatula or a large metal spoon, gently fold in the beaten egg whites into the mascarpone mixture.
In the meantime make the espresso and add in the liqueur. Place this in a shallow bowl.
For assembling, start by placing one third of the mascarpone mixture at the bottom of the prepared dish.
Dip half the sponge fingers into the coffee mixture and place on top of the mascarpone mixture in one layer. Cover with another one third of the mascarpone mixture.
Dip the remaining sponge fingers in the coffee mixture and layer on top of the mascarpone mixture. Top with the rest of the mascarpone mixture.
Finally, sieve over some cocoa powder. Chill the tiramisu for a few hours, ideally overnight, before serving to your guests.
To recap: the process of layering is mascarpone, sponge, mascarpone, sponge, mascarpone, cocoa powder.
I was making this dessert away from my own kitchen and my beloved KitchenAid. However, the modestly priced electric hand beater from Argos really performed well. Constructing the tiramisu in Kuala Lumpur took a lot of effort and time and I did not even manage to take a photo when it was finished.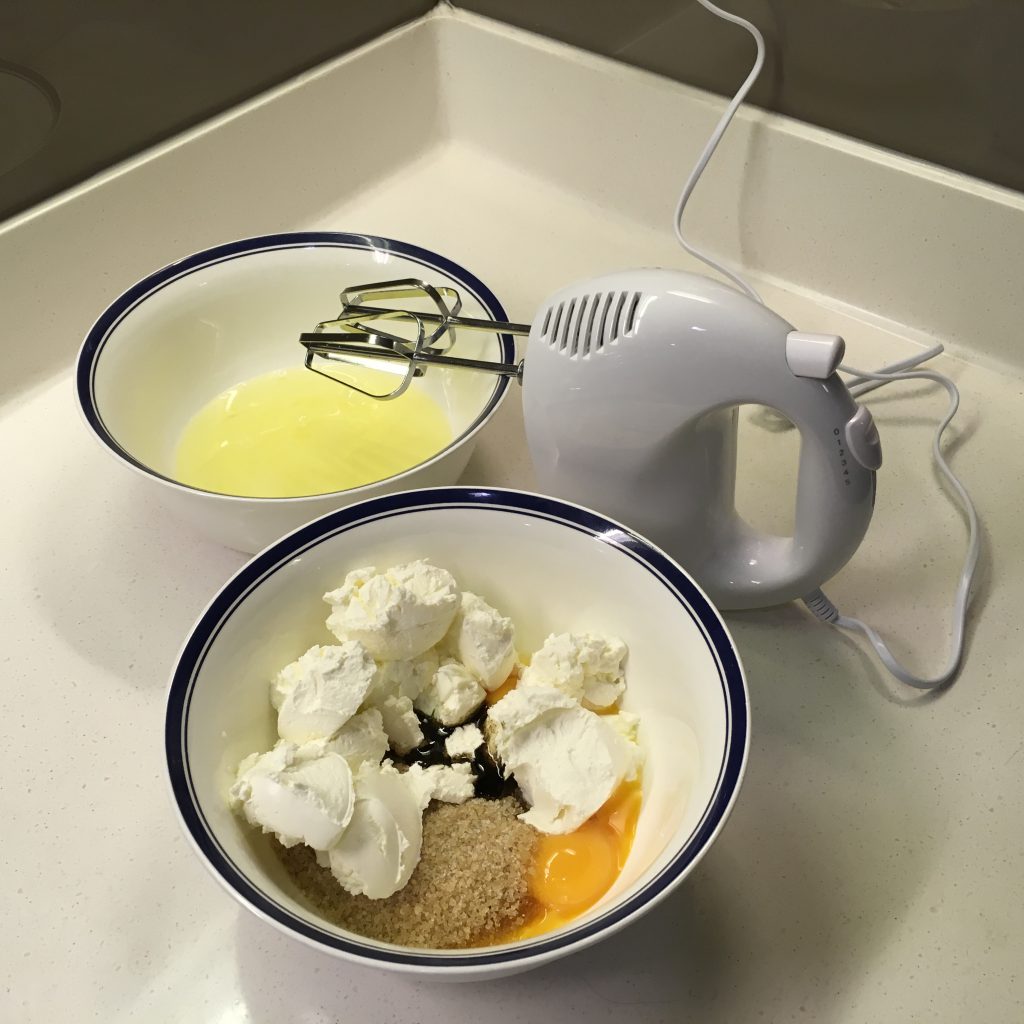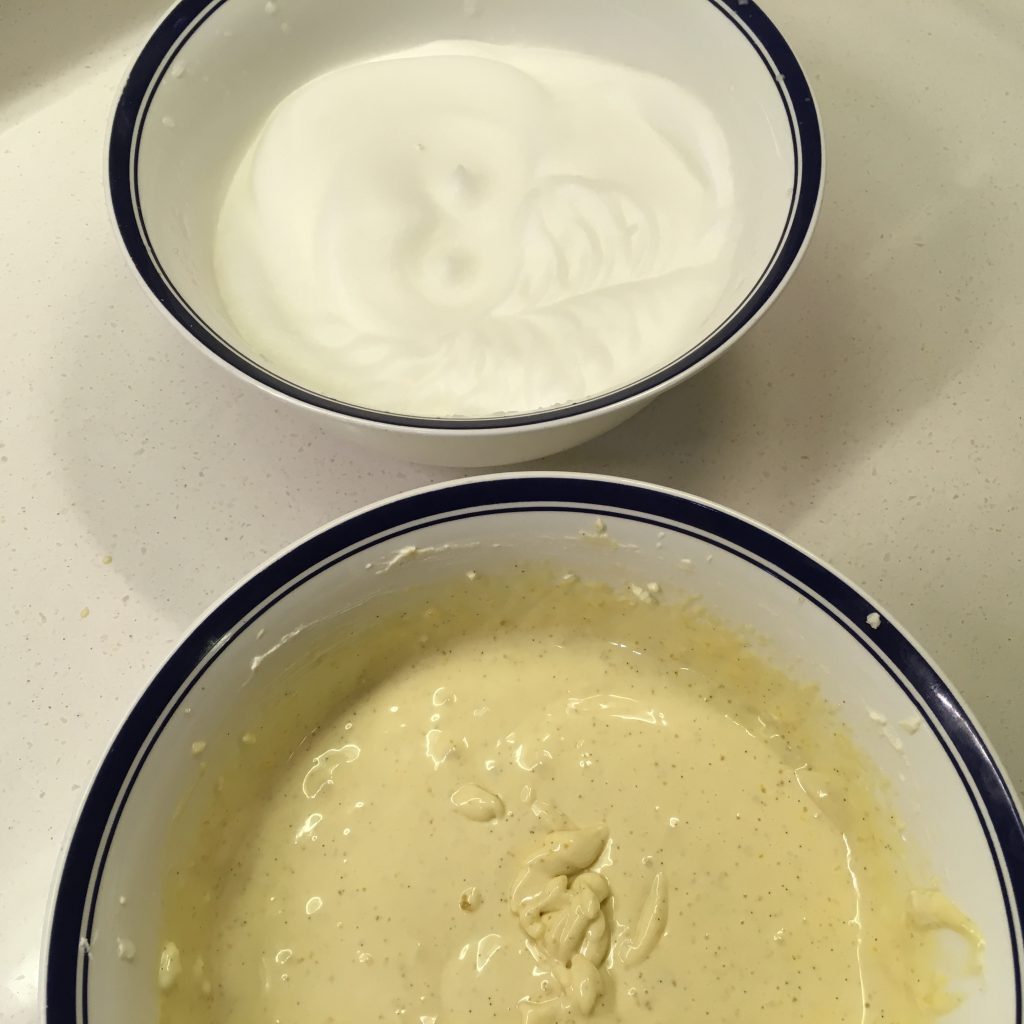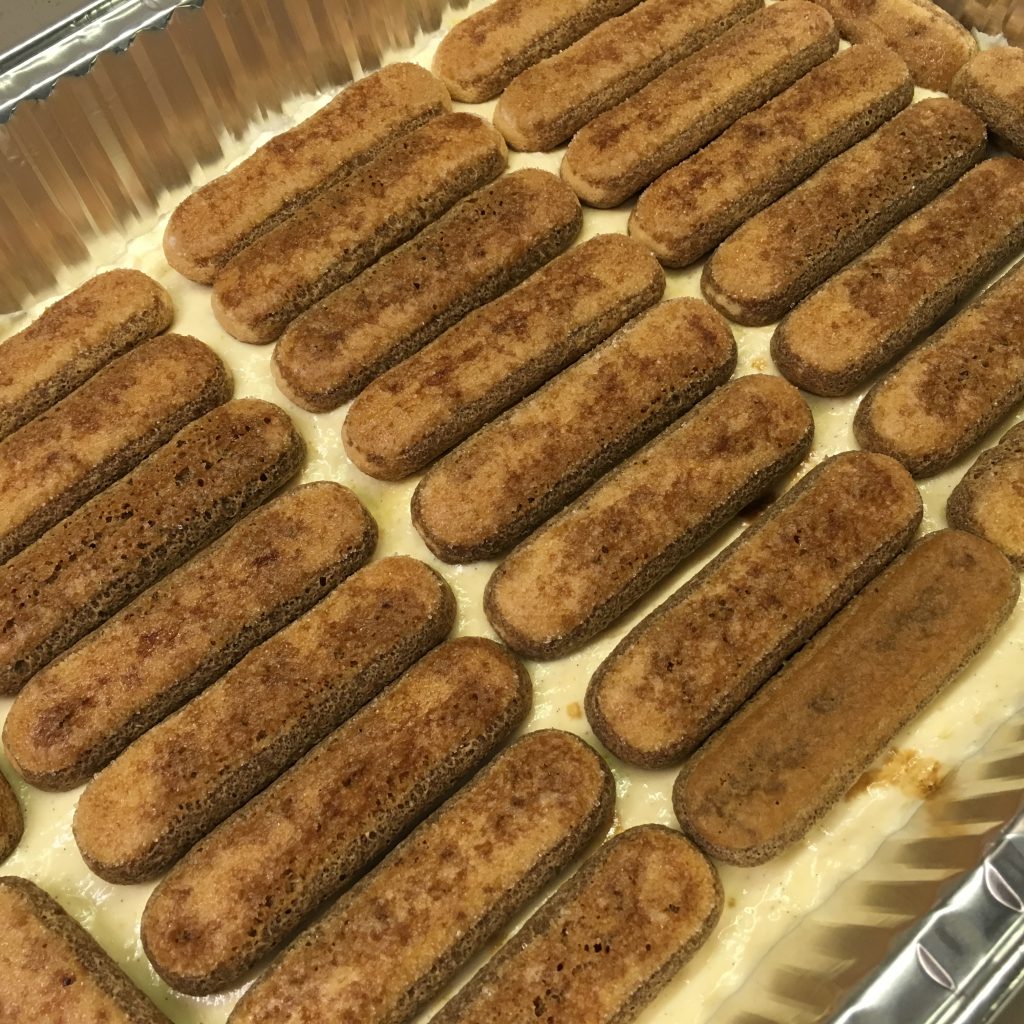 I am back in my own kitchen now and made the tiramisu again for my own Chinese New Year Party. Making tiramisu is not difficult as it is more of a constructing exercise layer by layer. The payback is enormous for the effort put in and I guess this is why this is such a popular dessert for restaurants to make.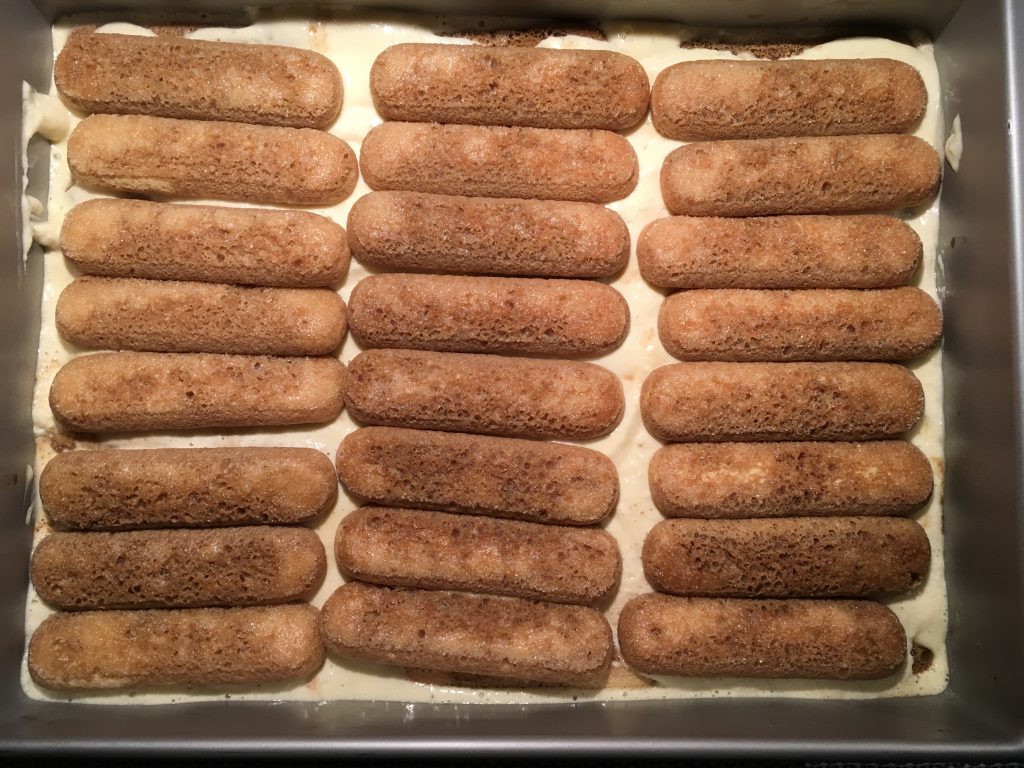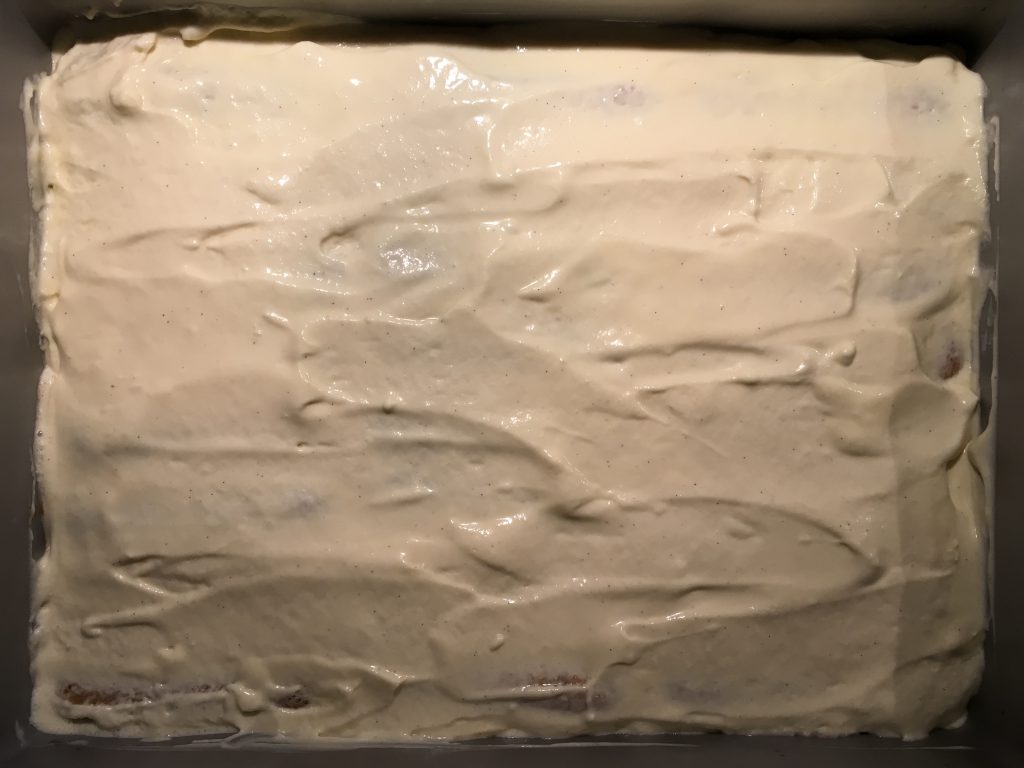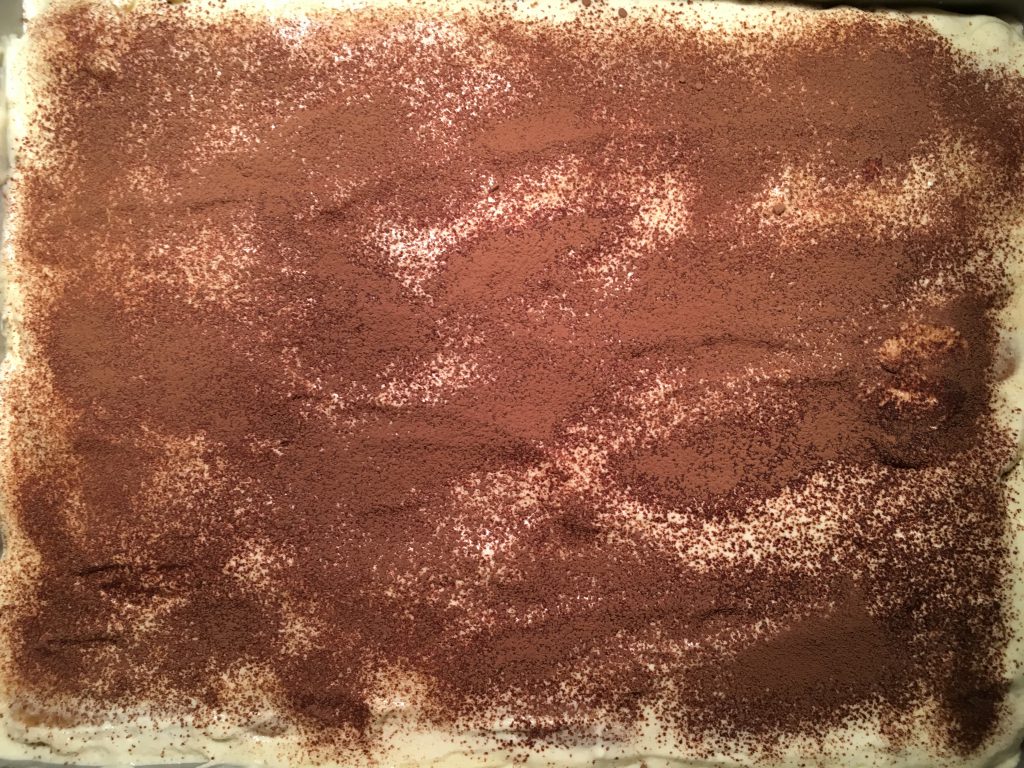 As in Kuala Lumpur, by the time the dessert arrived on the table everyone was ready with their spoons, so I do not have a photo of the dessert plated up.