The world of First Class Lounges.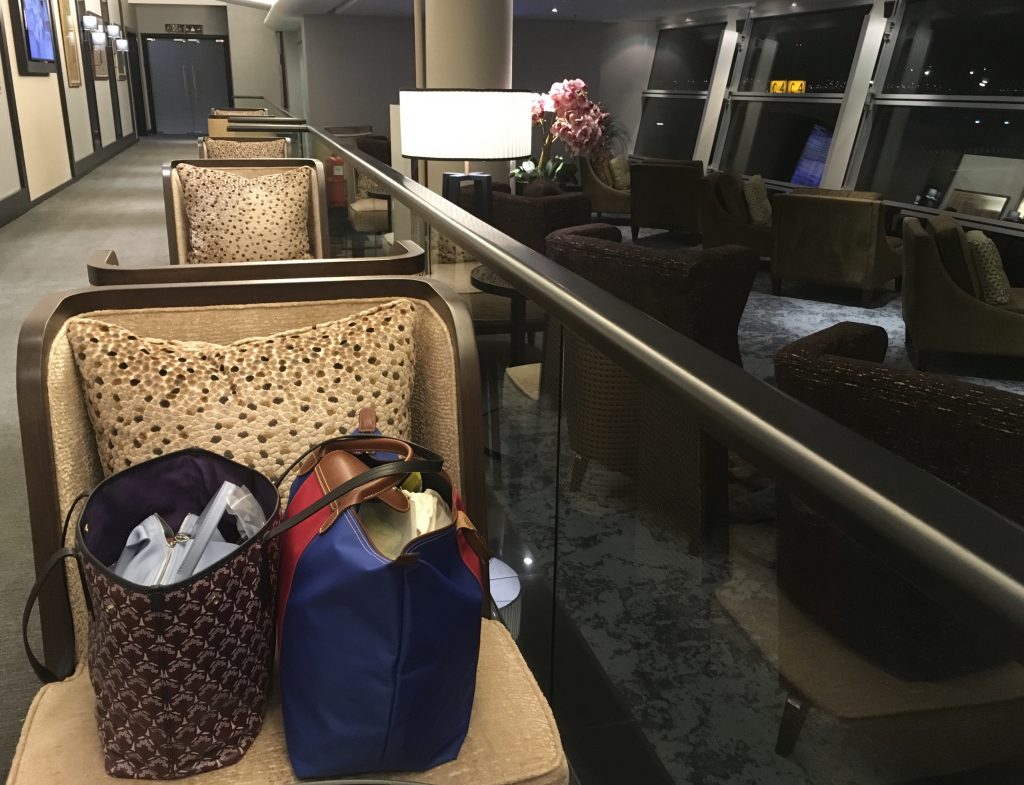 At the start of my latest trip to Kuala Lumpur I mentioned that I am now on British Airway's Gold Tier, which equates to One World's Emerald Tier.
In order to alleviate the disappointment of BA's repetitive in-flight film offerings I downloaded the final few episodes of the Korean drama Secret Garden, to watch when I am not sleeping. 
There is a scene when Kim Joo Won, CEO of LOEL Department Store (and ultimate hero) is presented with a list of the store's VVIP customers. 473 of the store's top spenders have been invited to his house for a private VVIP New Year's Eve Party. CEO Kim tells his Secretary to cut the list down to the top 47 shoppers. He emphasises: invite 47, with a budget for 470. It will appeal to those 47 that they are the top 10 percent of the VVIPs. That way, the other 426 customers will fight for that spot next year.
From a business viewpoint I think that is an excellent strategy. From a personal viewpoint I know that I do not care about shopping enough to want to meet a department store's owner. An airline lounge, however, is a separate matter. I am happy to be in the top 10, or whatever, percent of passengers to be invited to use this.
At the MAS Golden Lounge (BA does not operate its own lounge in Kuala Lumpur International Airport) I had a very nice surprise when I was asked if I needed dinner as soon as I walked in to the First Class area. I told the lounge assistant that this was my first time in this lounge and so he had better talk me through things. The scene in Pretty Woman where Julia Roberts was confronted with a tableful of cutlery flashed across my thoughts. 
This is the way it works in the lounge: when you walk in there is a room to your right. There you are seated on your own table and presented with a menu. Drinks and a bread basket are offered. I was so excited I sent some photos to Accountant Friend with whom I have shared a few lovely lunches recently.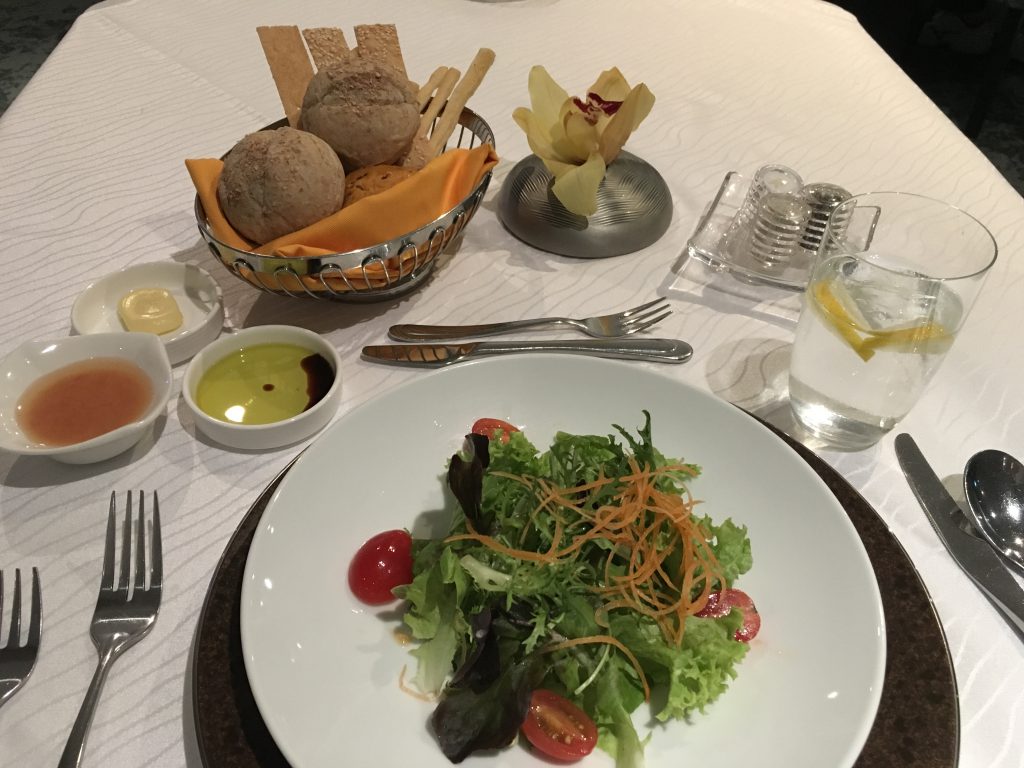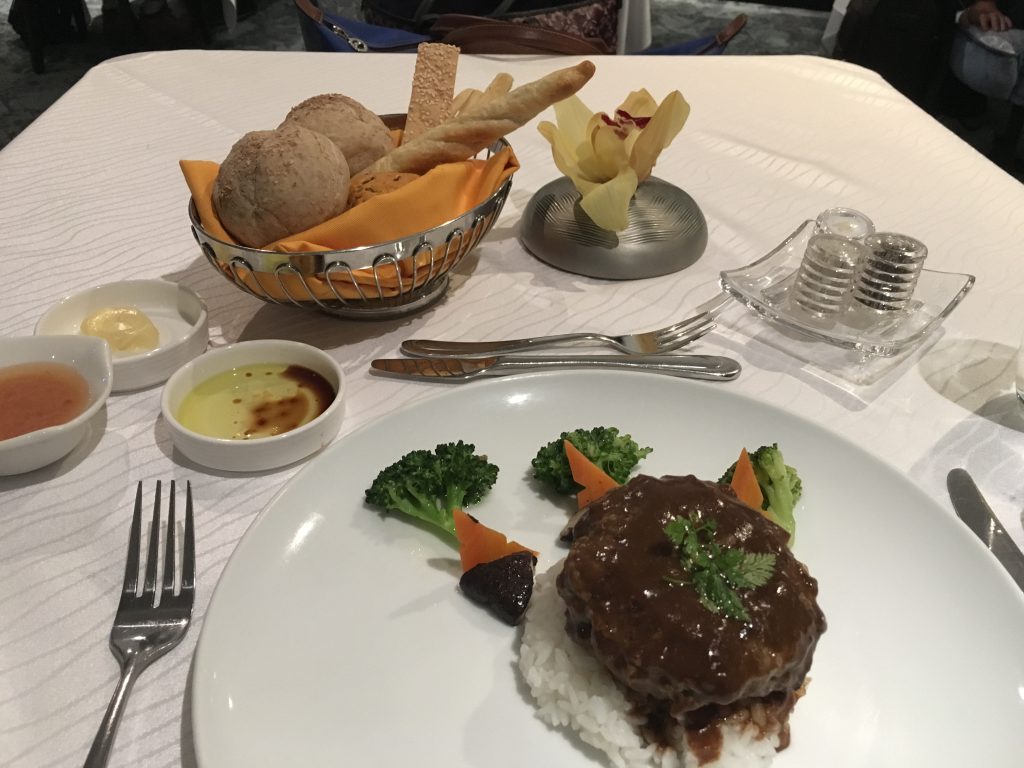 I enjoyed my dinner, after which I retired to the equally quiet lounge proper and caught up with a few emails. It was an excellent start to my long flight.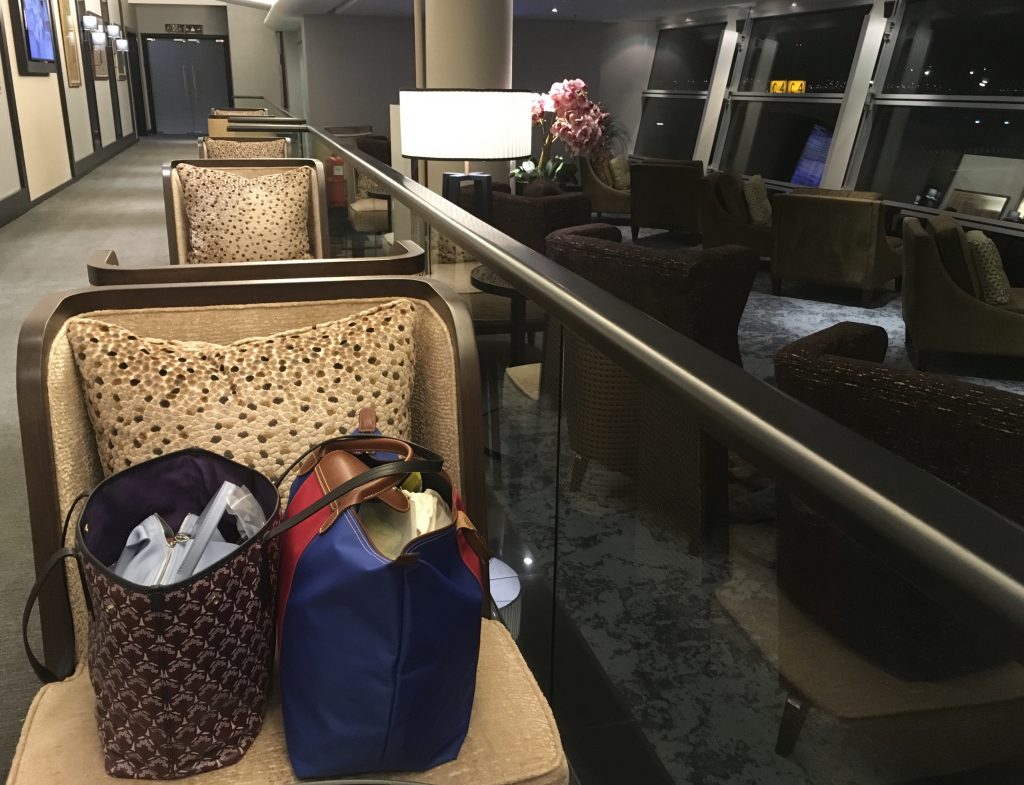 I am on a train to Manchester to visit Junior 1 as I write. Mr Gochugaru decided to book us First Class train seats. At the beginning of the journey a steward comes round to offer us coffee, tea, water and juice. There are also croissants which no one in our coach takes up. It is all very pleasant and reminds me how much I love travelling by train. That being said, I am loath to give up my Gold Tier privileges, for which I will need to continue flying. The card is good for another year, after which I return to Pumpkin Class if there are insufficient mileage points in my account. In the meantime, I will just enjoy the ride whilst I can.