What to eat when it is this cold.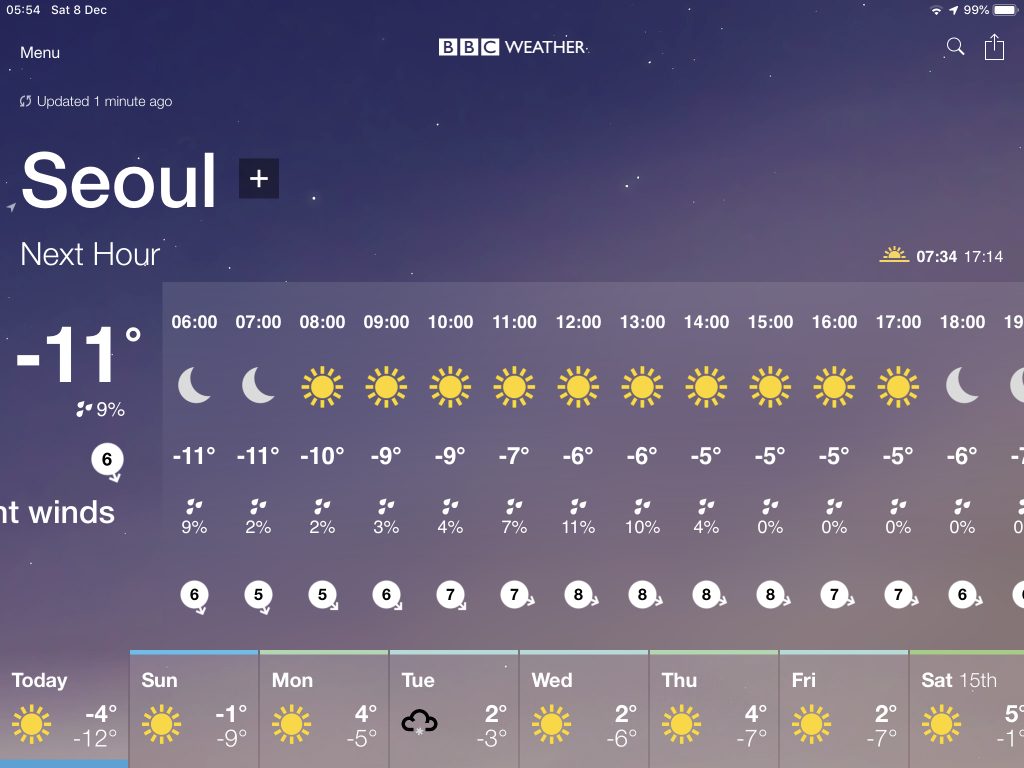 Going out in such cold weather has been an eye opener for me. On Sunday evening, after walking along Cheonggyecheon stream to see the Christmas lights, Mr Gochugaru said: this is proper cold. 
Tears had collected around his eyes as a reaction to the stinging bitterness of the weather.
I think this is the classic English way of understating things. There is cold, very cold, extremely cold and this separate category of it is so cold I cannot even explain it. Let's call it Proper Cold.
My concern is not so much that it is this cold in Seoul at the moment, it is that we may not even be in the winter season. So I did an internet search for when does winter start in Korea and learn that this year winter starts on Saturday 22 December in the Northern Hemisphere.
My head is dizzy from even thinking about this. No wonder Seoulites look at us strangely with our four thick layers and knitted hats. They are thinking: this is nothing, my friend.
In order to keep warm we spend the mornings in museums, take a short walk to lunch, visit shops in the afternoon and then take another short walk to dinner. We usually finish the day by browsing at books in Kyobo.
Here are some warming foods we ate and short descriptions of it.
Mandu are Korean dumplings and Guksu are noodles in soup. These are giant dumplings and hand-cut noodles in ox-bone broth, from Hwangsaengga Kalguksu 황생가 칼국수. It is a complete meal but this is Korea and no meal is really complete without some beloved kimchi.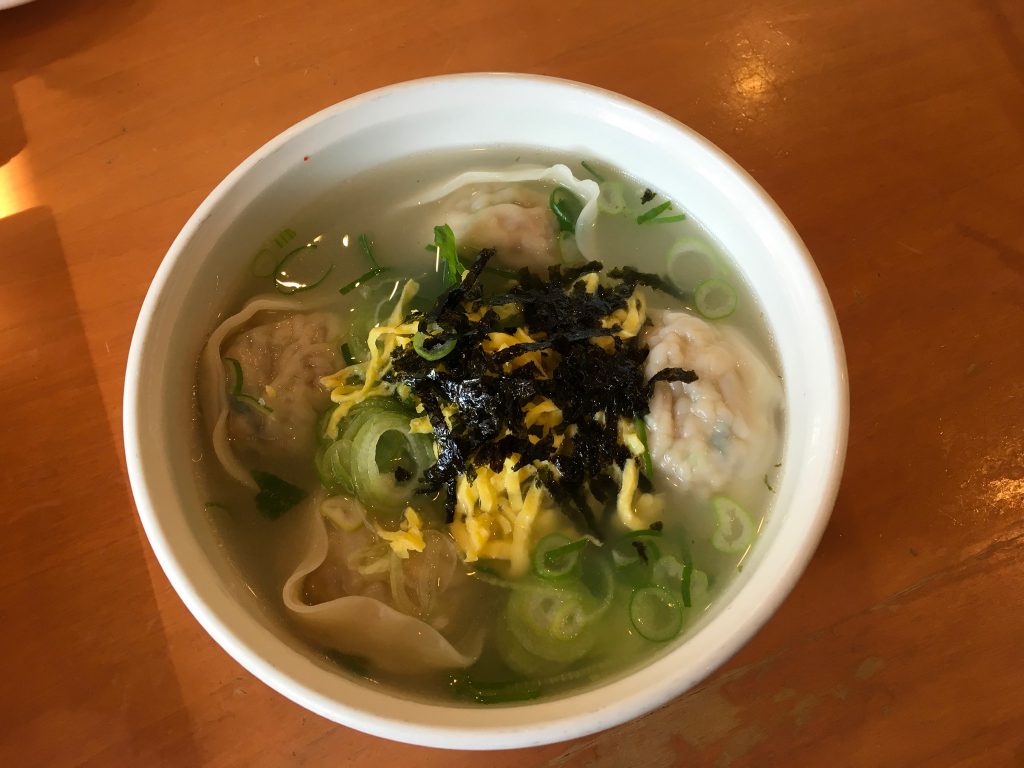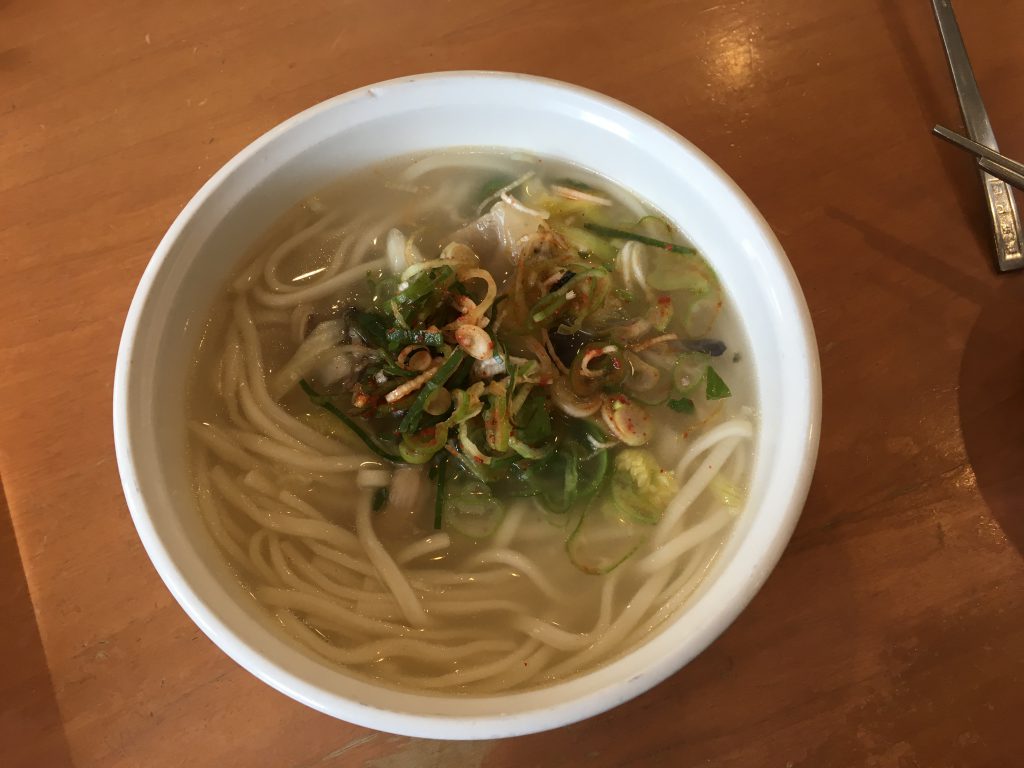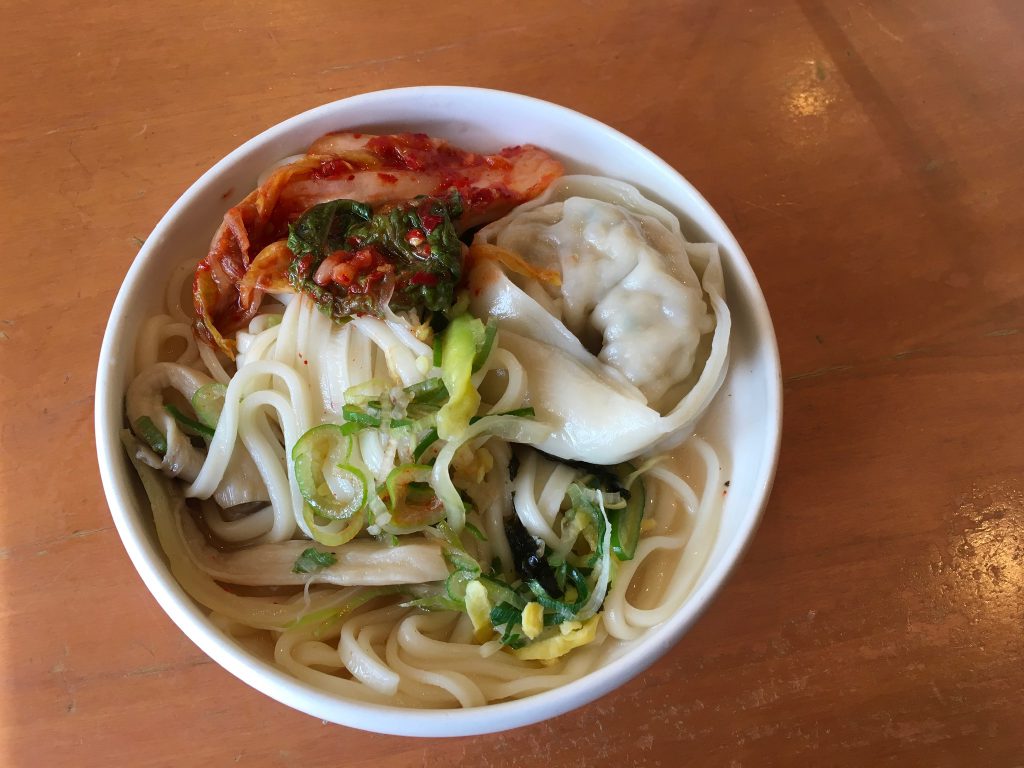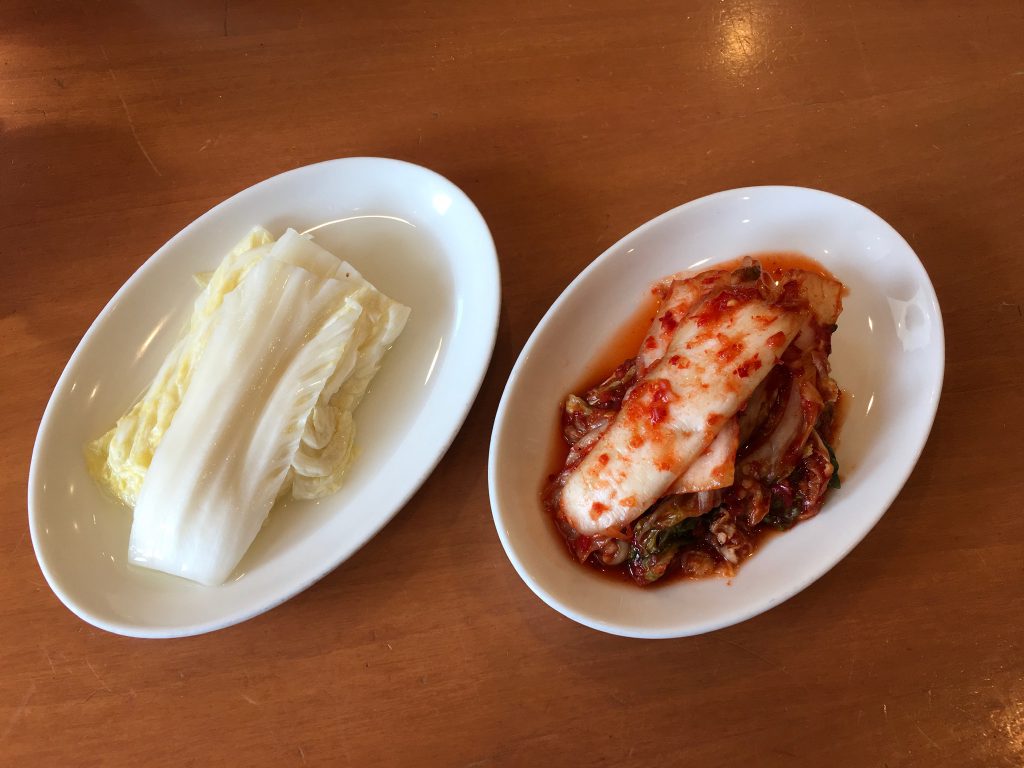 Admittedly, queueing for 50 minutes in sub-zero temperatures to eat some barbecued pork is not clever, but this was highly recommended and we had already made a commitment to the cause. The pork at Geumdwaeji Sikdang 금되지 식당 is from a cross breed between Yorkshire, Berkshire and Duroc pigs. As Mr Gochugaru said, two-thirds of the name is already English so it would be good.
We had the traditional samgyeopsal and also pork cheek. It was so good I ate it plain with no accompaniments. The salad leaves did not get a look-in and sat wilting by the side.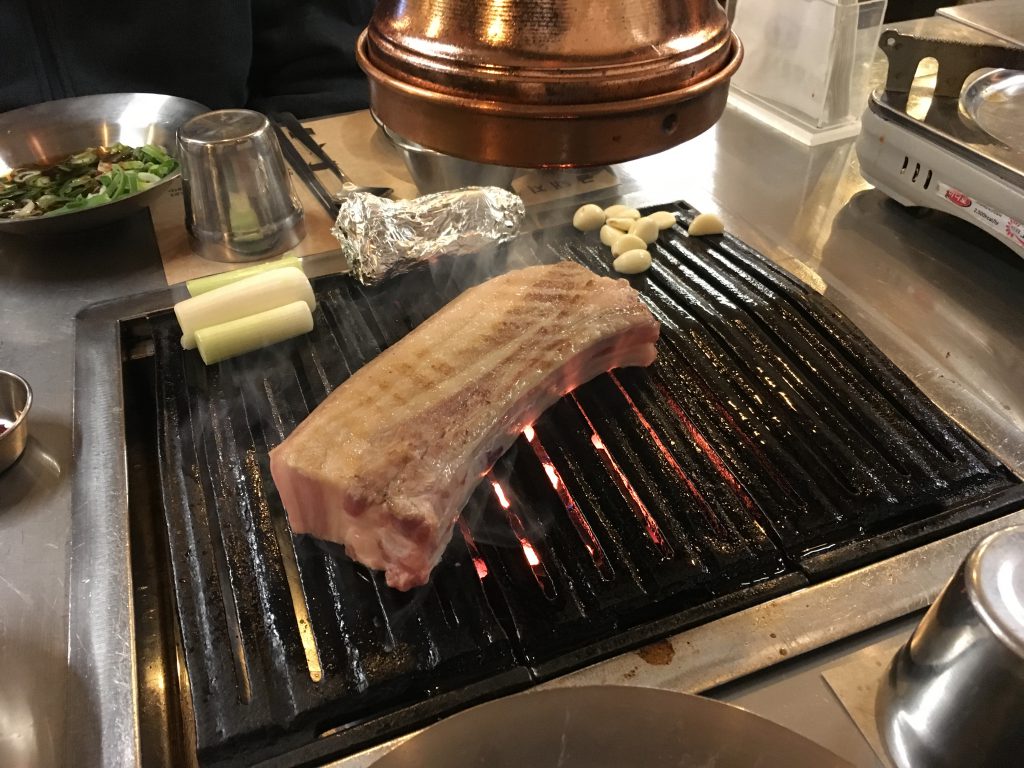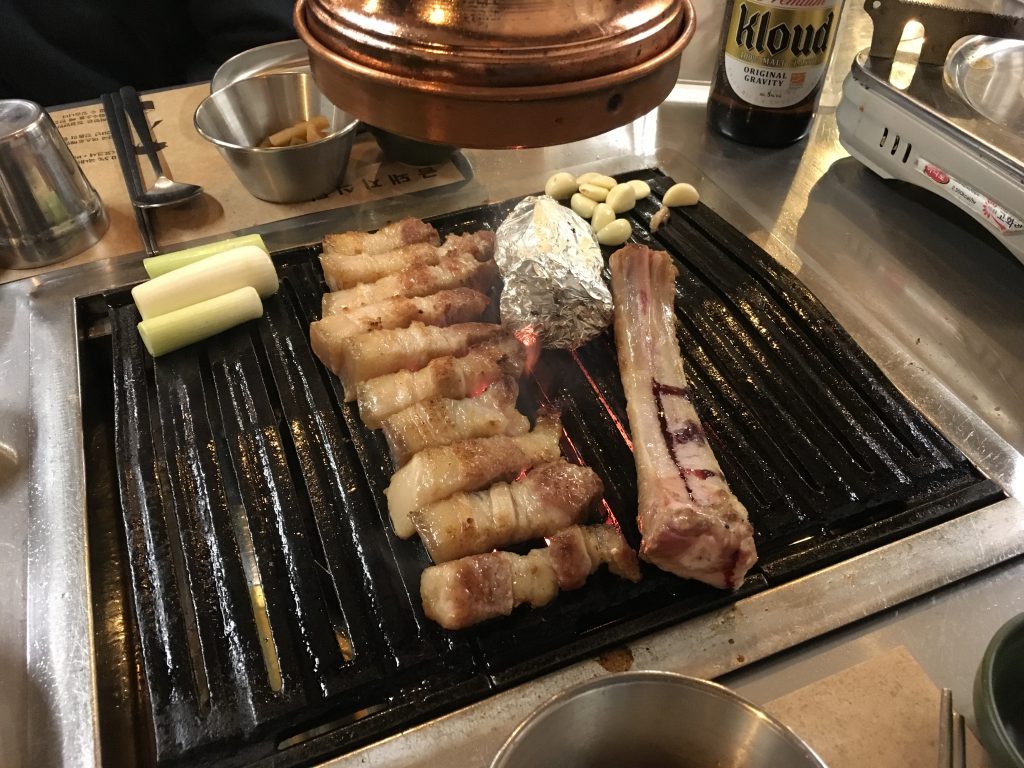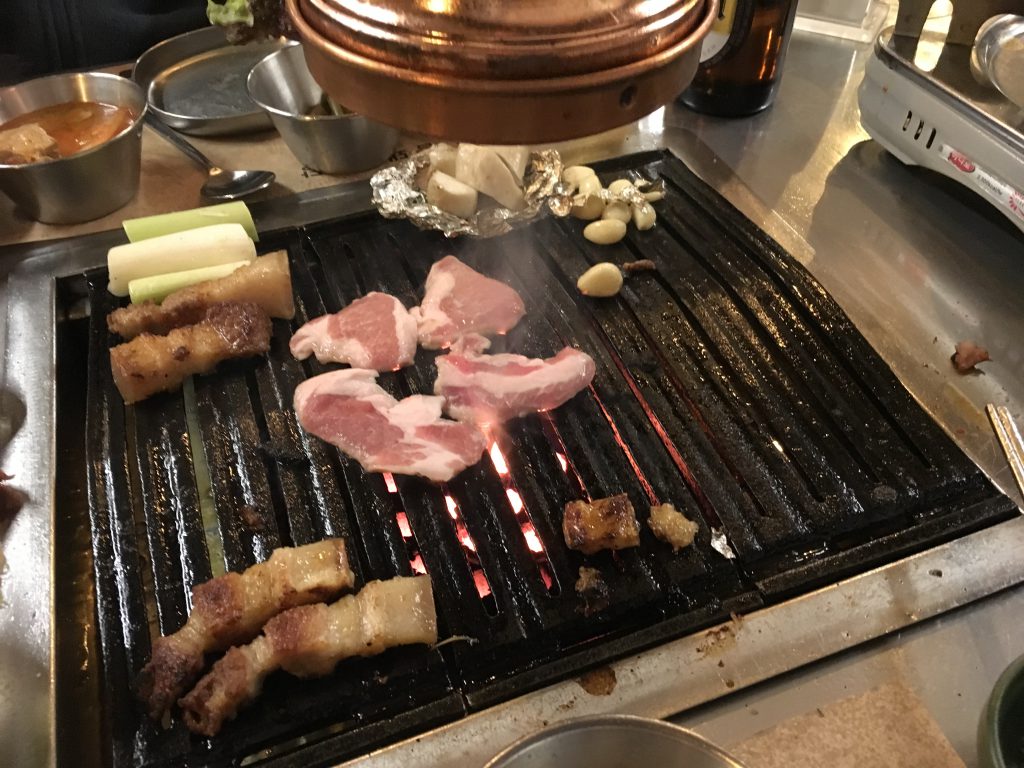 Samgyetang is a whole chicken stuffed with glutinous rice and ginseng root, and boiled until the meat is falling off the bone. The chicken at Korea Samgyetang 고려 삼계탕 also contained roasted garlic and a dried red date. Traditionally eaten in the height of summer, I had always considered it as a winter food instead. The restaurant had a steady stream of customers, some for takeaway.
I was happy to note that were young people, even teeangers, eating chicken this way. This was our fall back option because we had set out to eat fried chicken but sadly our local fried chicken shop had closed its doors for business. The chicken and soup arrives still boiling in its pot and all you need for a perfect meal is some kimchi on the side.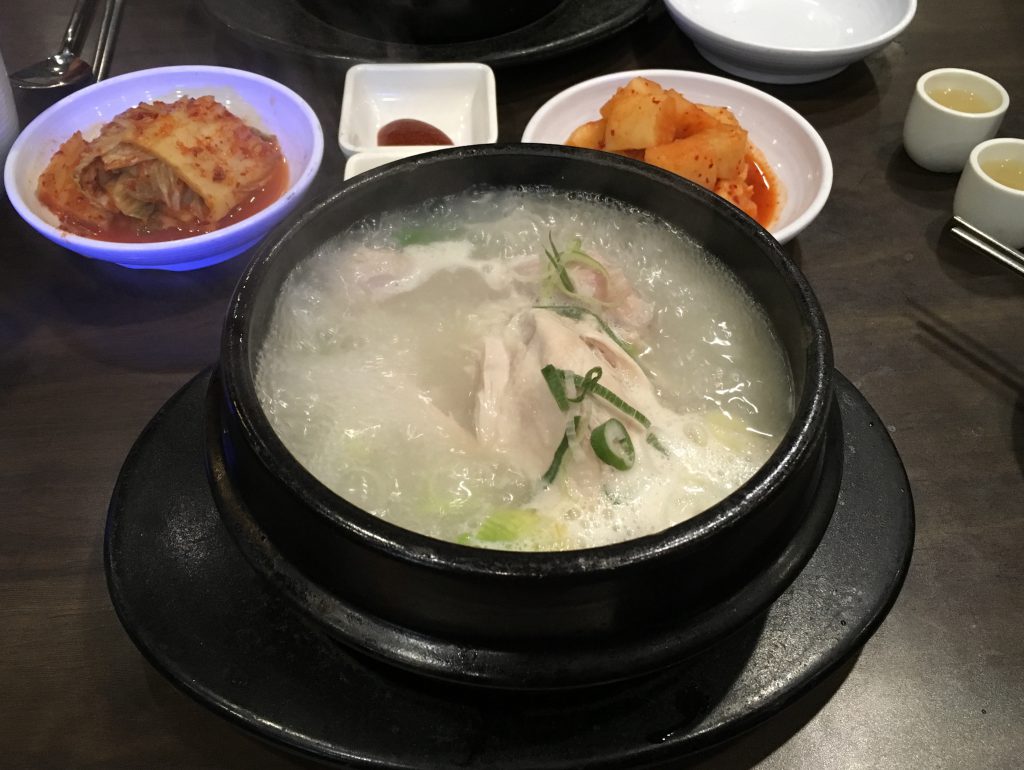 If you were going to give your restaurant a name you might not consider The Second Best (house) in Seoul 서울서 둘째로 잘하는 집. Obviously, people would ask: which is the best? As it turns out, as far as red bean porridge is concerned, there is no better shop than this.
The red bean porridge is smooth and sweet with additions of a large glutinous rice dumpling, some roasted chestnuts, ginko nuts and whole red beans. This makes for a great afternoon snack while walking in Samcheong-dong.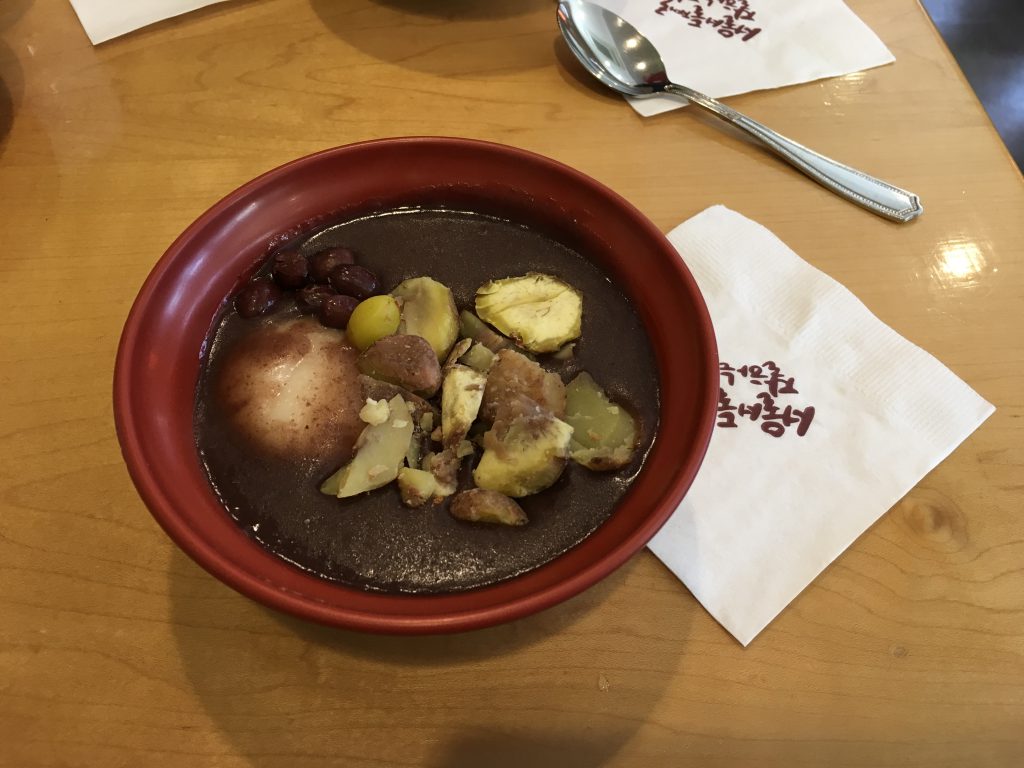 I know that I will be making some of these dishes when I am back in London. I also know that I will be prepared for whatever the temperature drops to after this experience of wrapping up and heading out.