The many delights of eating breakfast on holiday.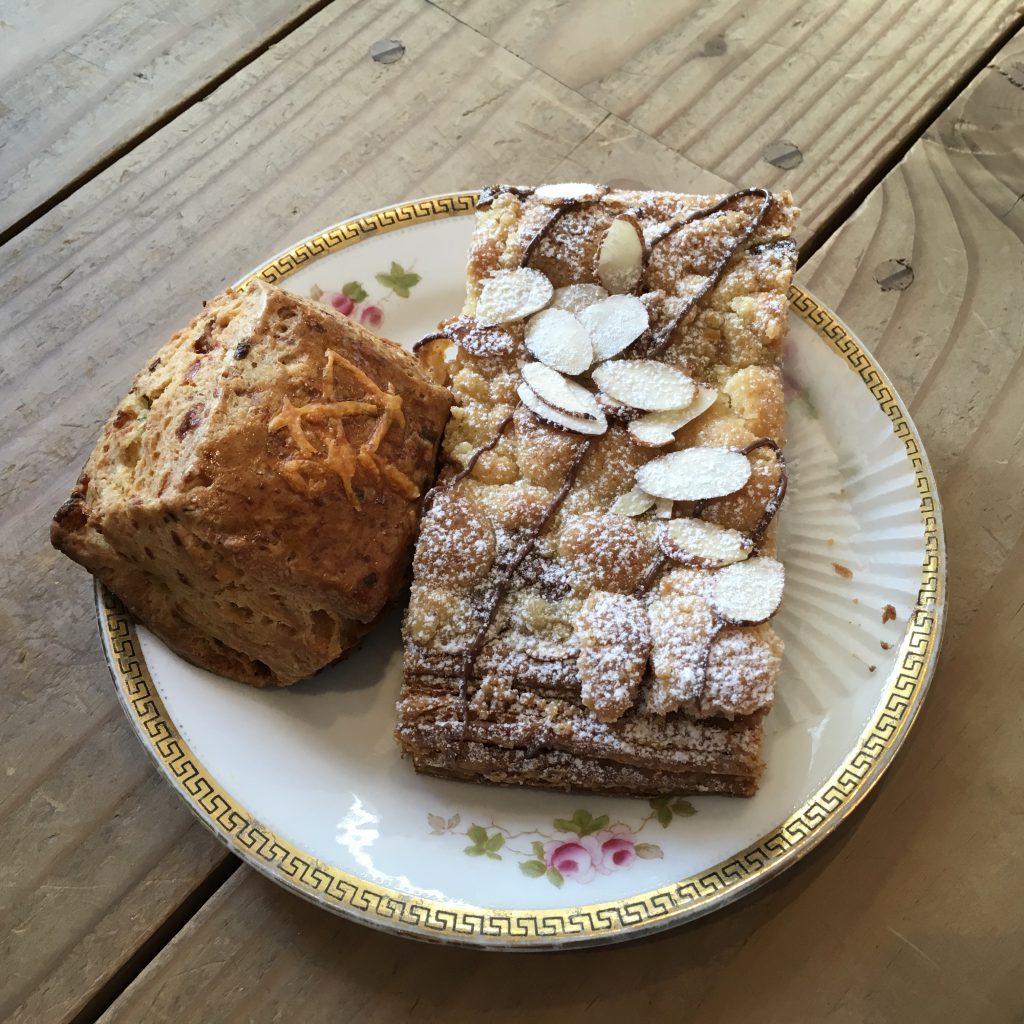 I love hotel buffet breakfasts and when done well they become part of the memorable experiences of that particular holiday. However unless they are included in the price of your hotel accommodation, it is going to cost an arm and a leg.
Seoul is Coffee Central and bakeries abound, so we eat in when we need to make a morning appointment. There is nothing lacking in our room as there is a Nespresso machine and a choice of fragrant teas. Here are some of the breakfasts we had in-house.
Kimbap…because I can eat rice at anytime of the day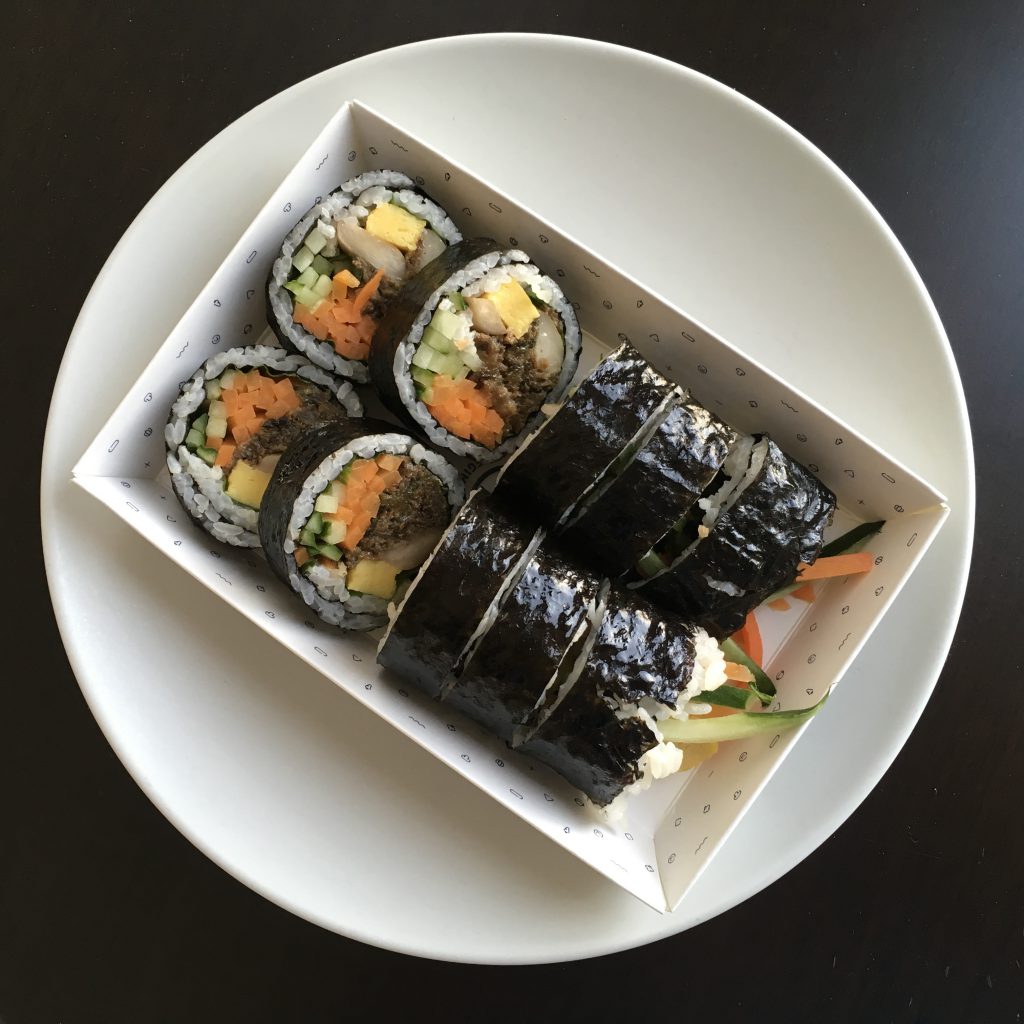 A selection from Passion 5 in Hannam-dong. I realise now I ate the mini  sausage baguette without taking a picture. Sausage (actually frankfurter) in a bun is one of my favourite things to eat at anytime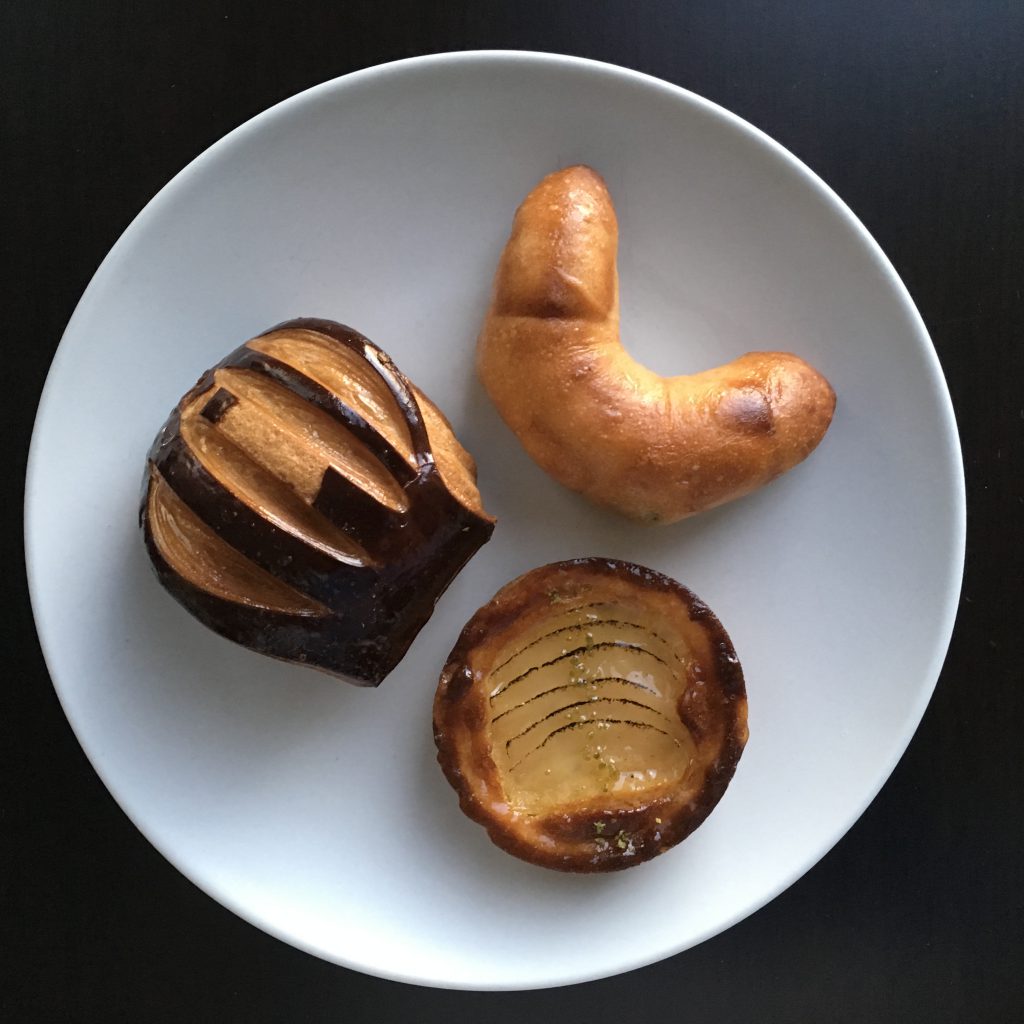 These are biscuits made from chestnut flour called sangtu kuki 상투 쿠키. 상투 is the traditional topknot on a man's head during the Joseon dynasty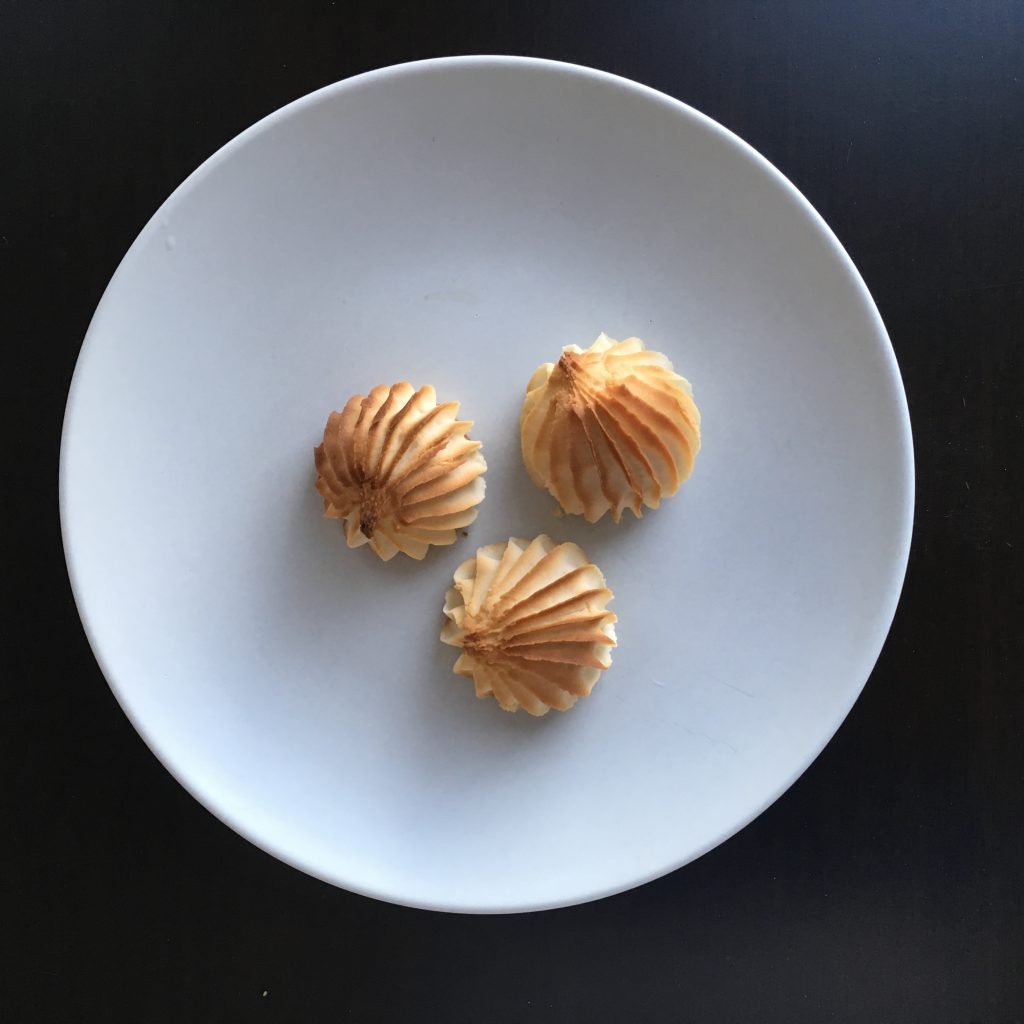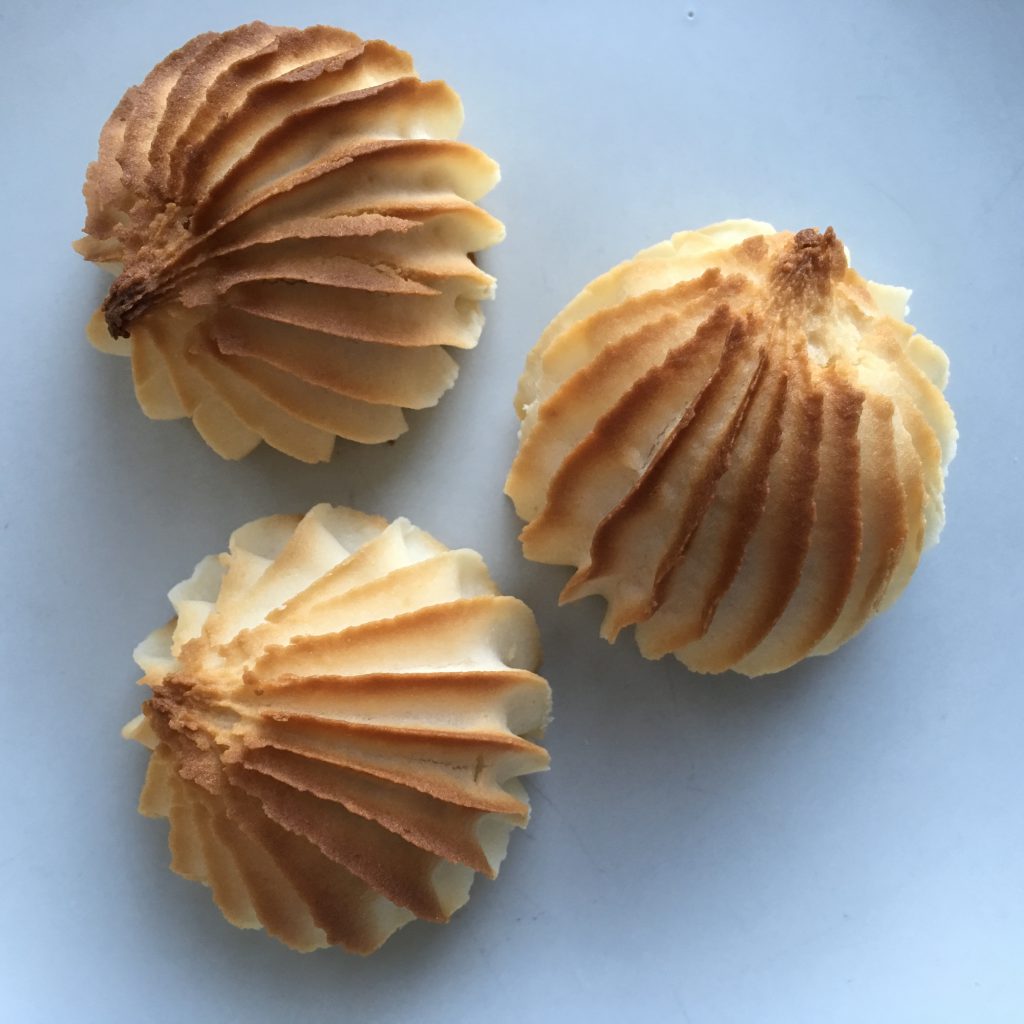 I am told that this season's Korean tangerines are excellent. These were bursting with juiciness, and were perfect in its balance of sweet and sour flavours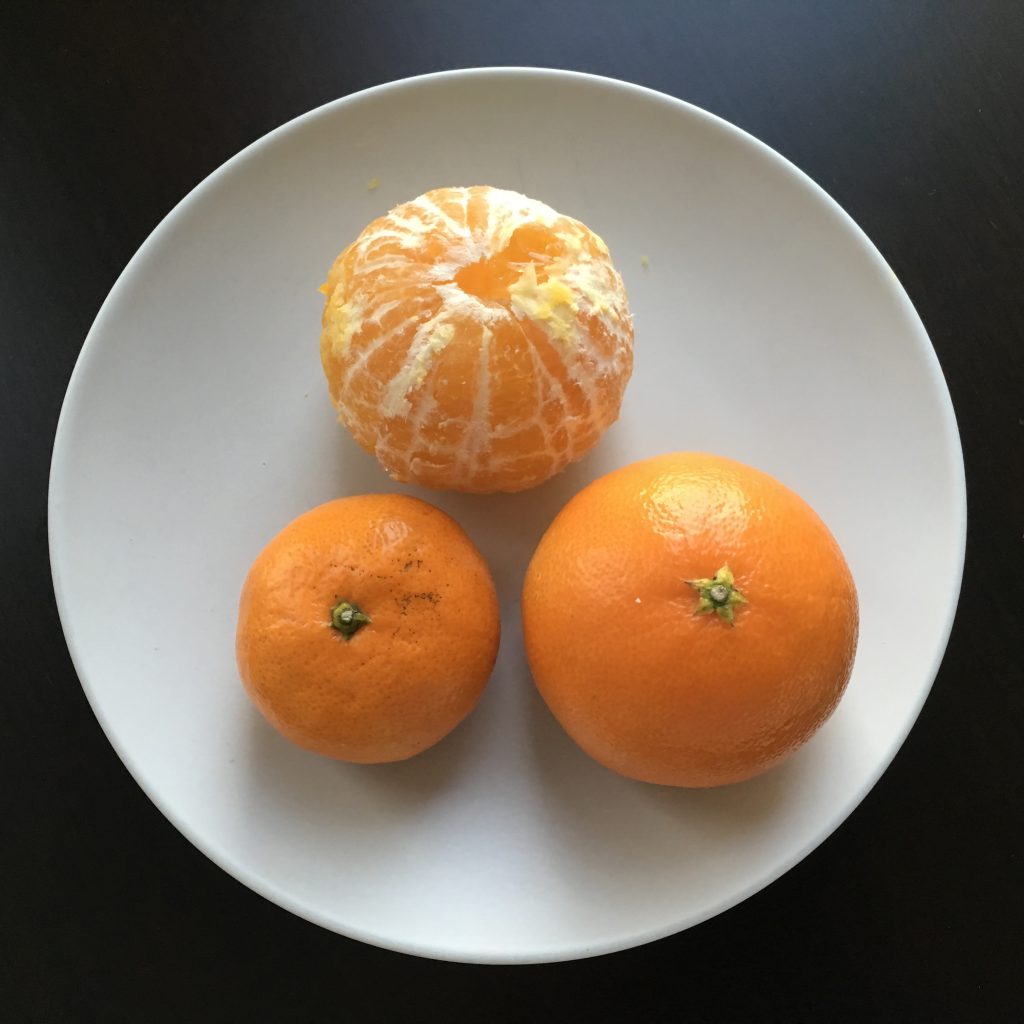 When we do venture out it is to Terarosa Coffee. Their standard is possibly the gold standard that every cafe should aspire to. Of course there are cafes that serve great coffee in London but these lack space, cleanliness and a choice of accompanying nice things to eat. Sometimes you get a good attitude from the serving staff but mostly you don't. 
In fact if there is one thing I can compare directly with London, it is that service is infinitely better in Seoul.
There are days when I think I need to learn how to make coffee like this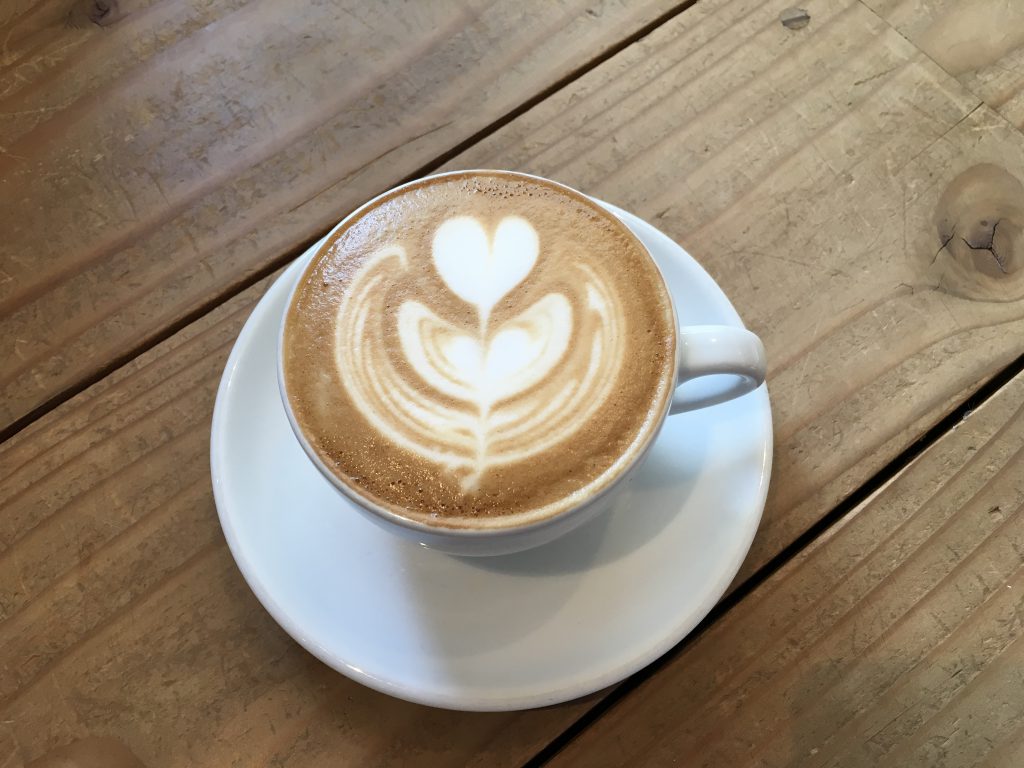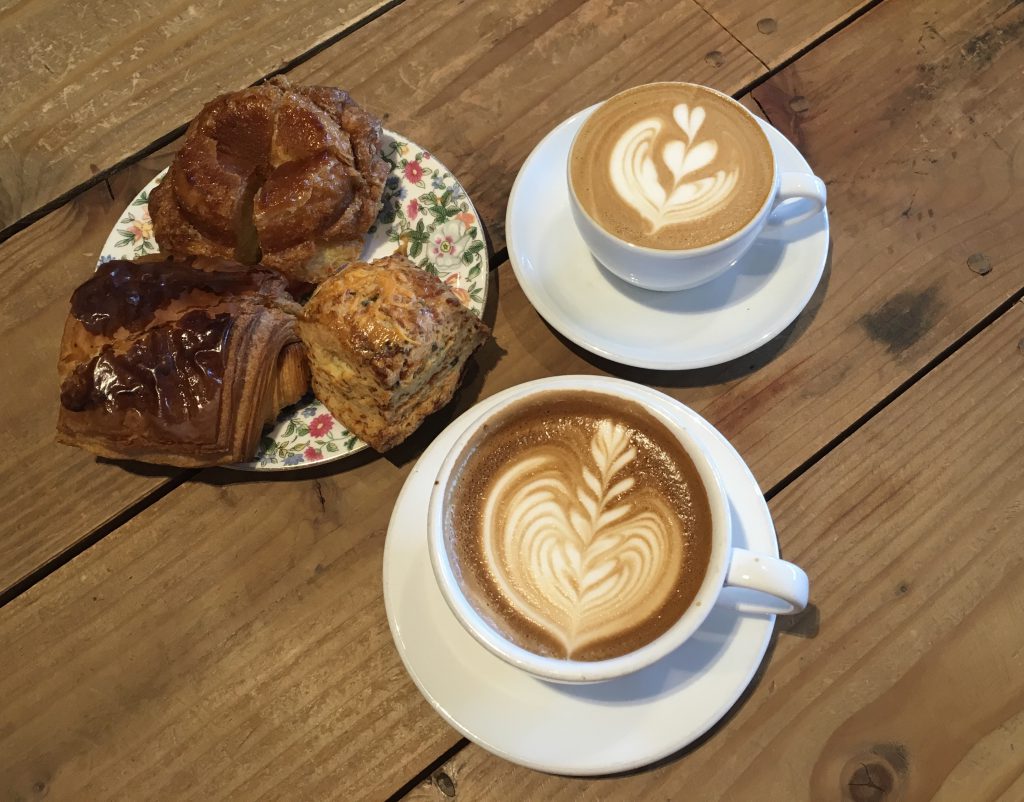 The Terarosa banana and apple pie is a thing of wonder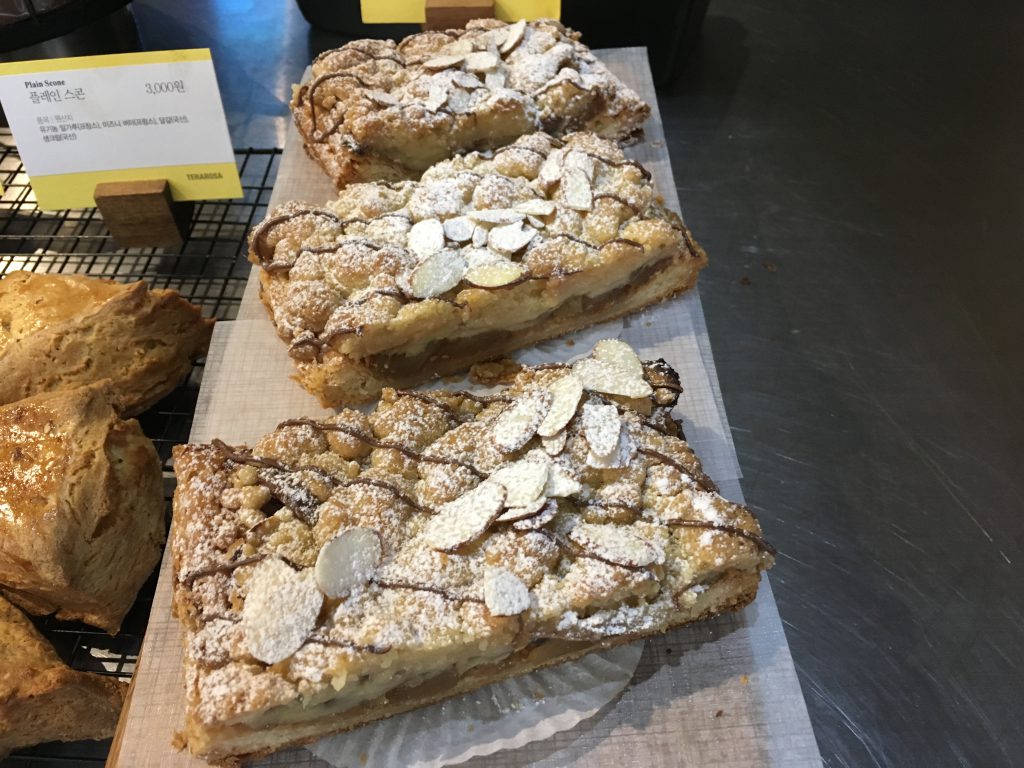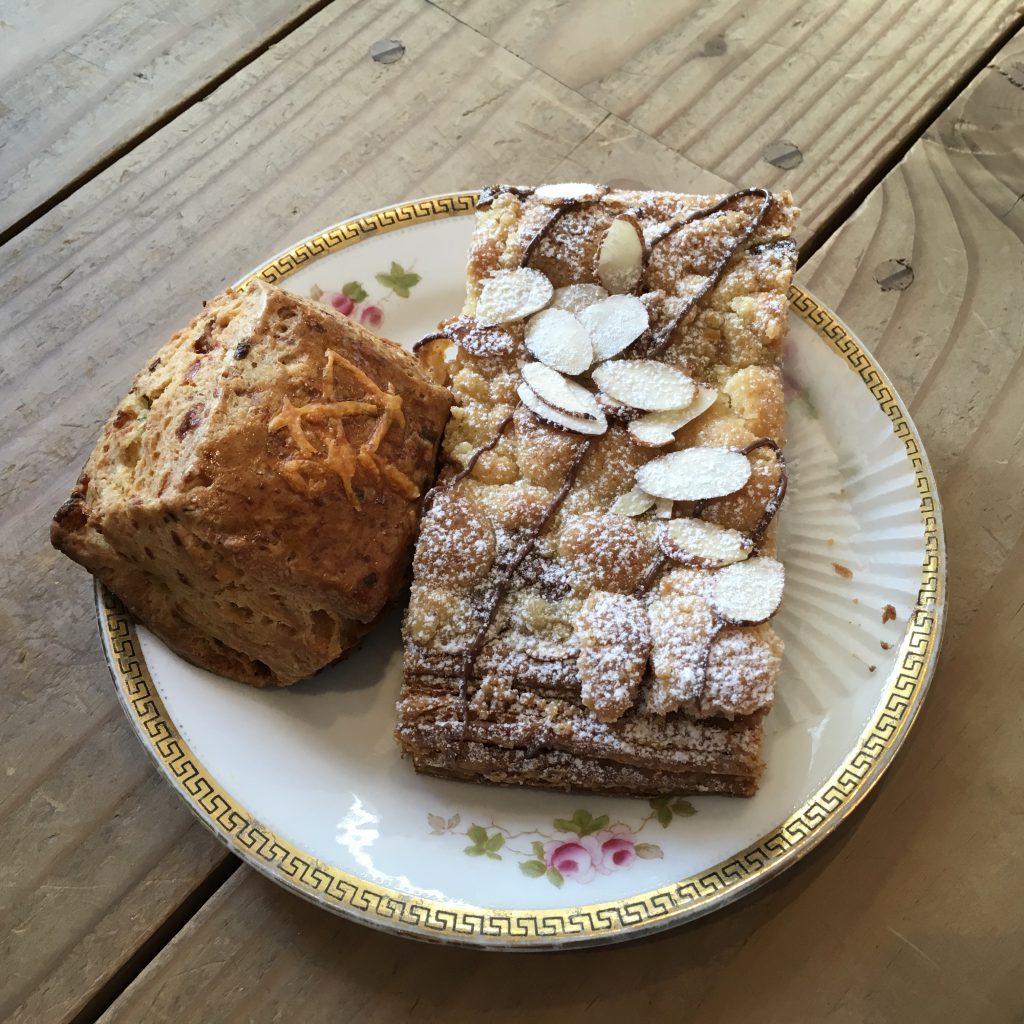 Another favourite breakfast place is Paris Baguette where I always have sausage in a bun. With the excuse that it is really cold outside, we add a coffee brioche and a twist doughnut too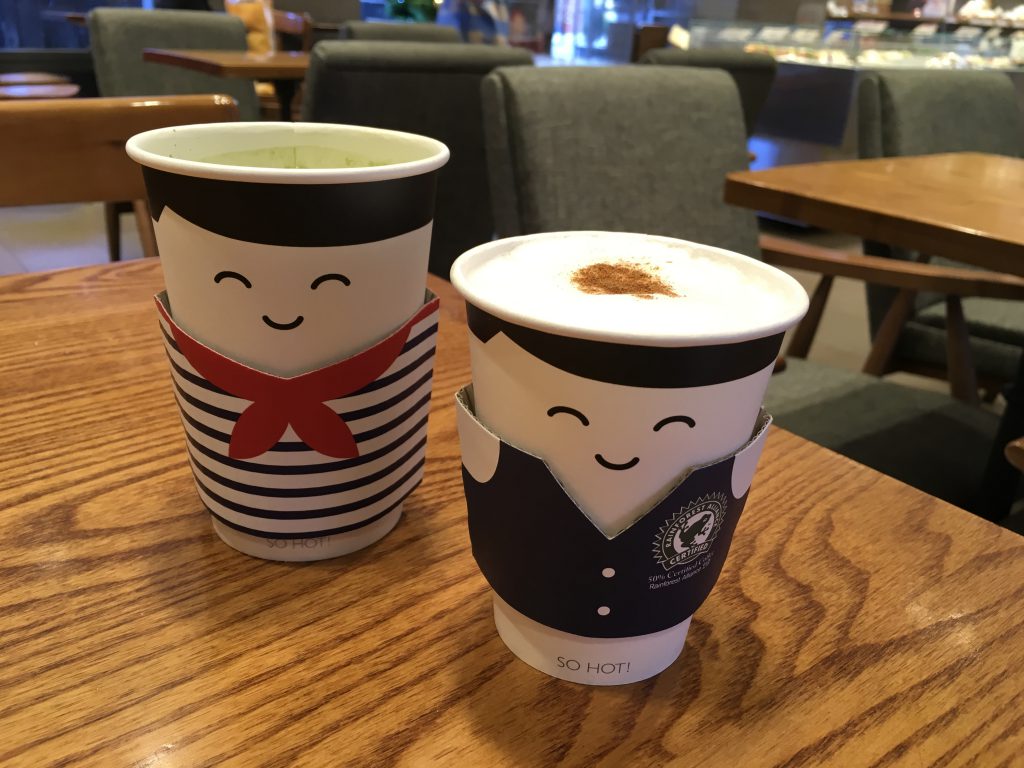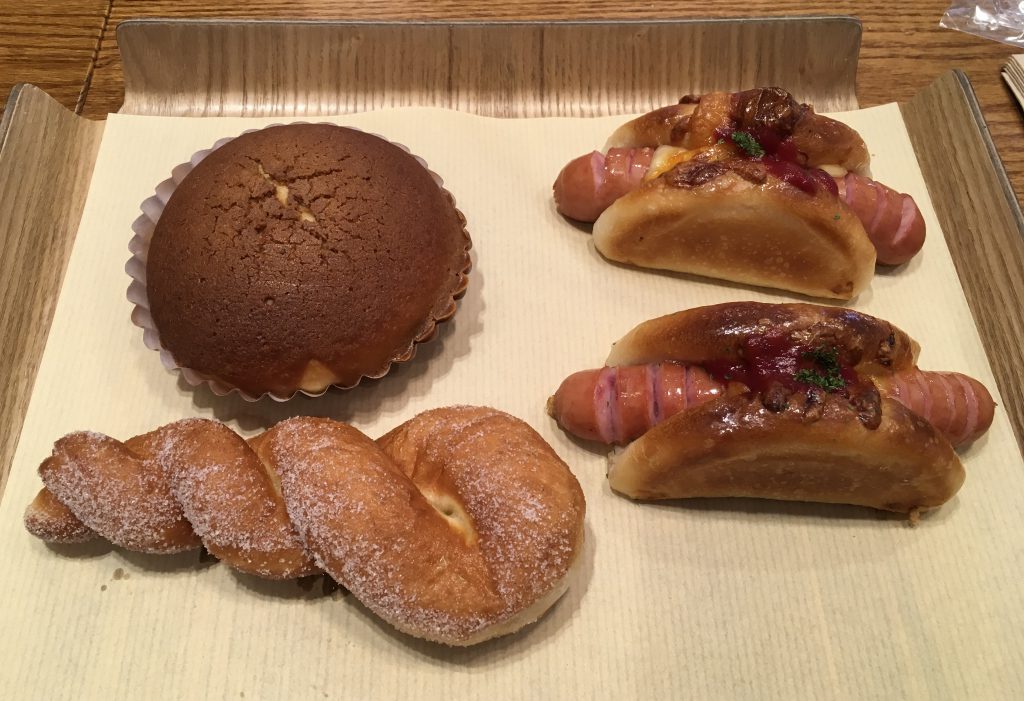 Also at Paris Baguette is one of my favourite sandwich combinations, which is chicken mayonnaise and salad filled in bread made with dried cranberries and linseed, sesame and sunflower seeds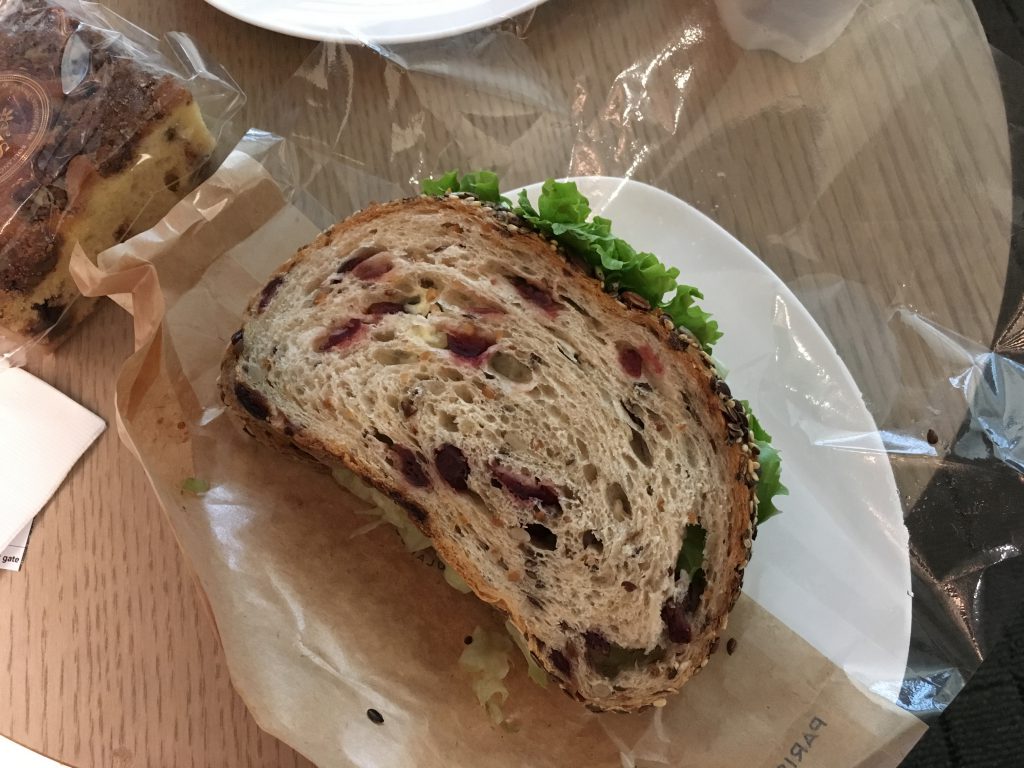 Finally, here are a few pictures of some vintage coffee grinders on display in Terarosa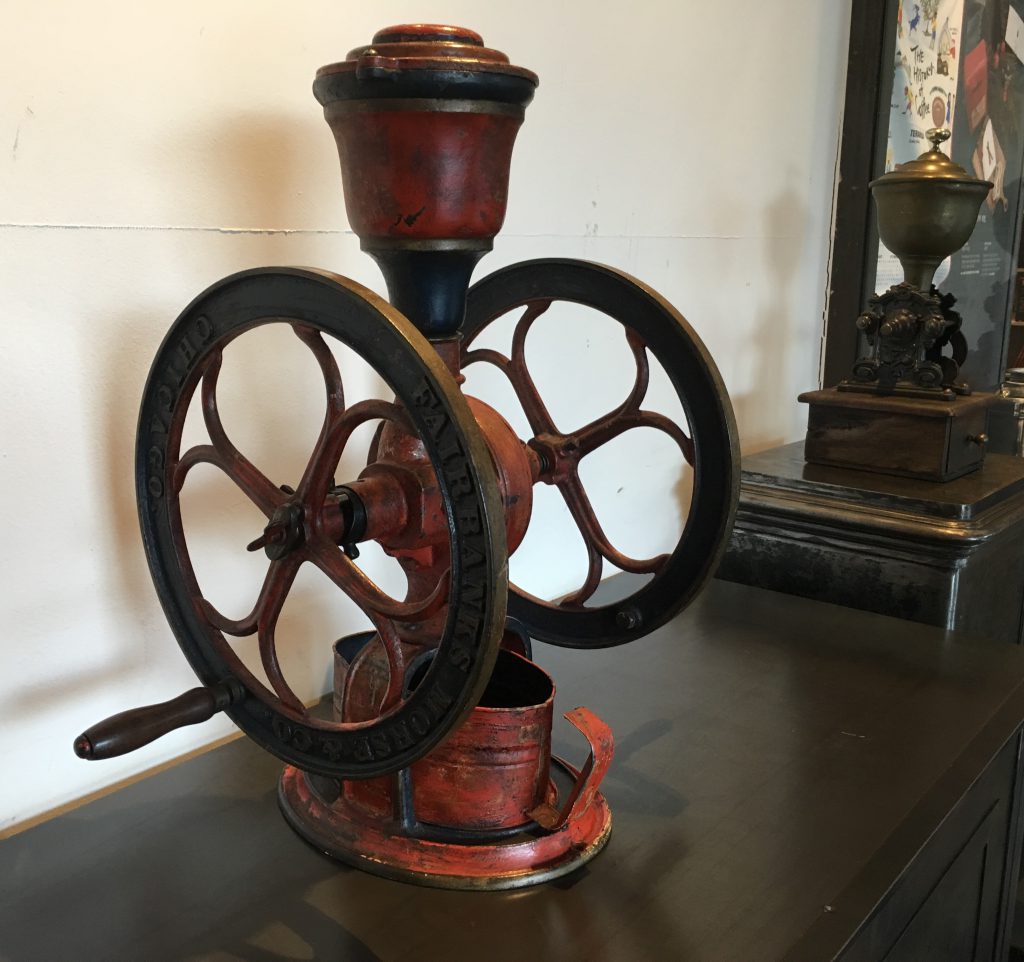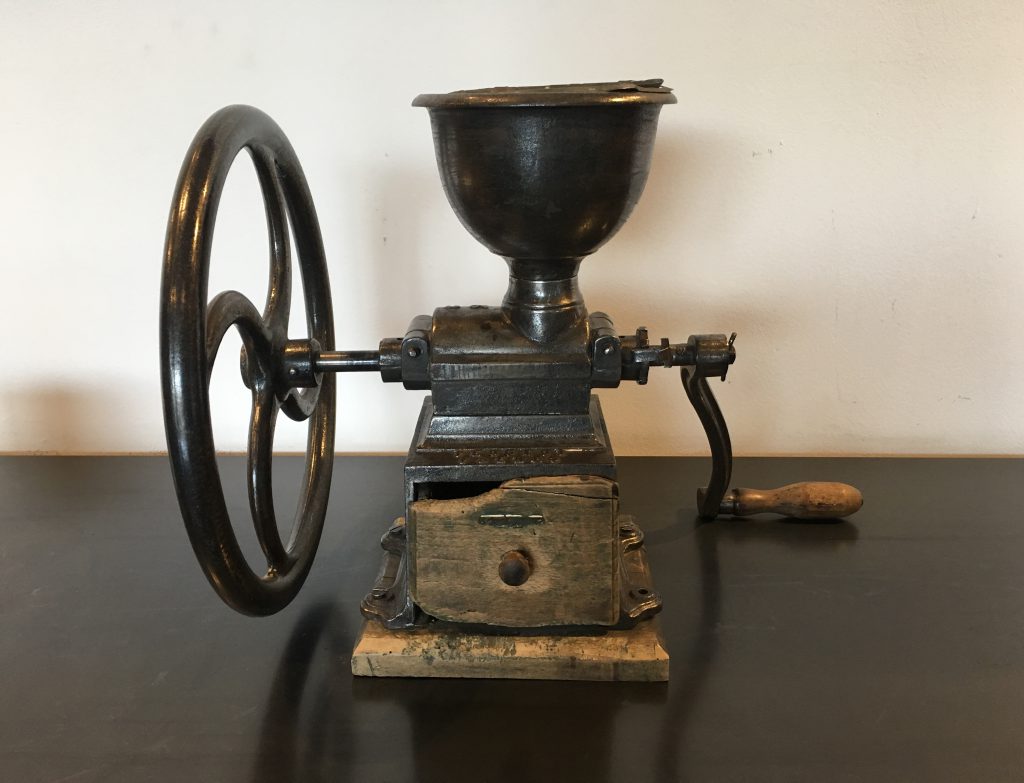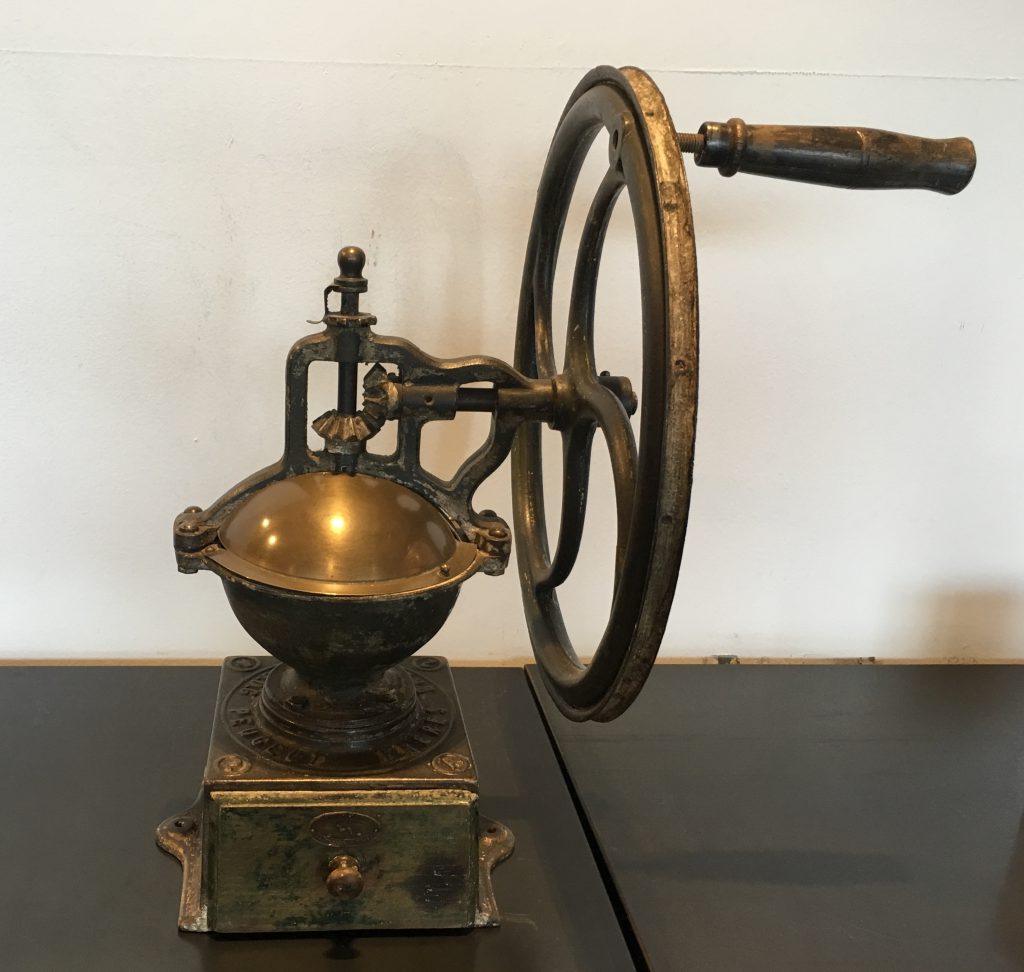 It is very cold outside and walking and keeping warm takes a lot of energy. We sleep very well at the end of the day but at the back of my mind there is a slight worry that I am ill-prepared for Christmas.
I am going to push this thought aside as I prepare the post on the three museums of history we visited. Seoul is a city of endless possibilities: sightseeing, shopping and most certainly stopping somewhere great for coffee and cake.