메리 크리스마스……Merry Christmas!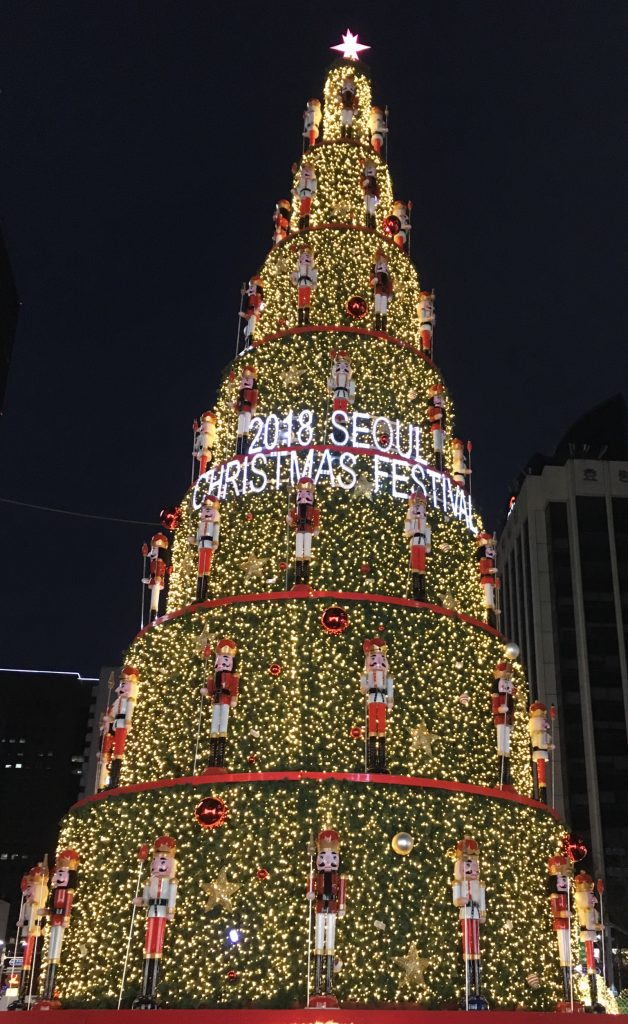 It has been two weeks since we returned from Seoul and as is always the case when regular life takes over, there are a few more blogs to write up. The airport lounge beckons at the end of this week, as I head to Kuala Lumpur, and so maybe there is an opportunity to do some catching up then. In the meantime here are a few seasonal photos taken in Seoul.
Along Cheonggyecheon Stream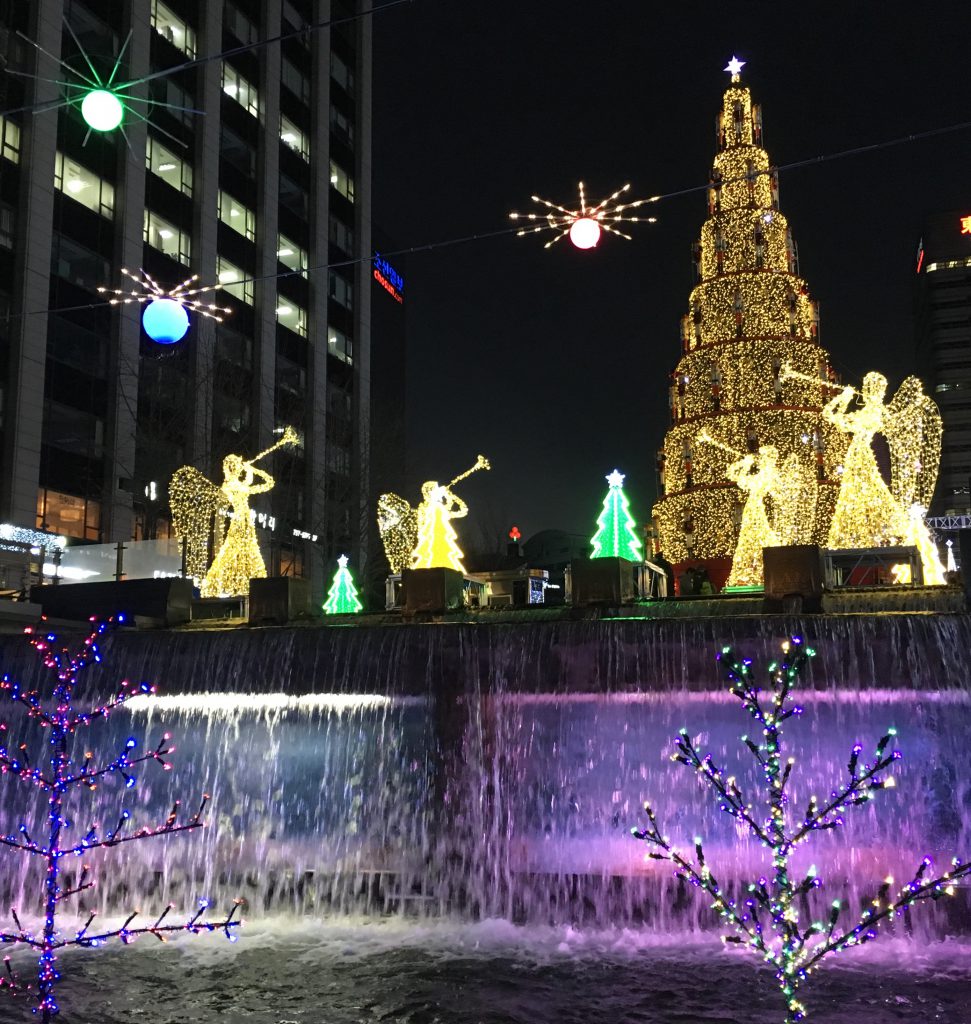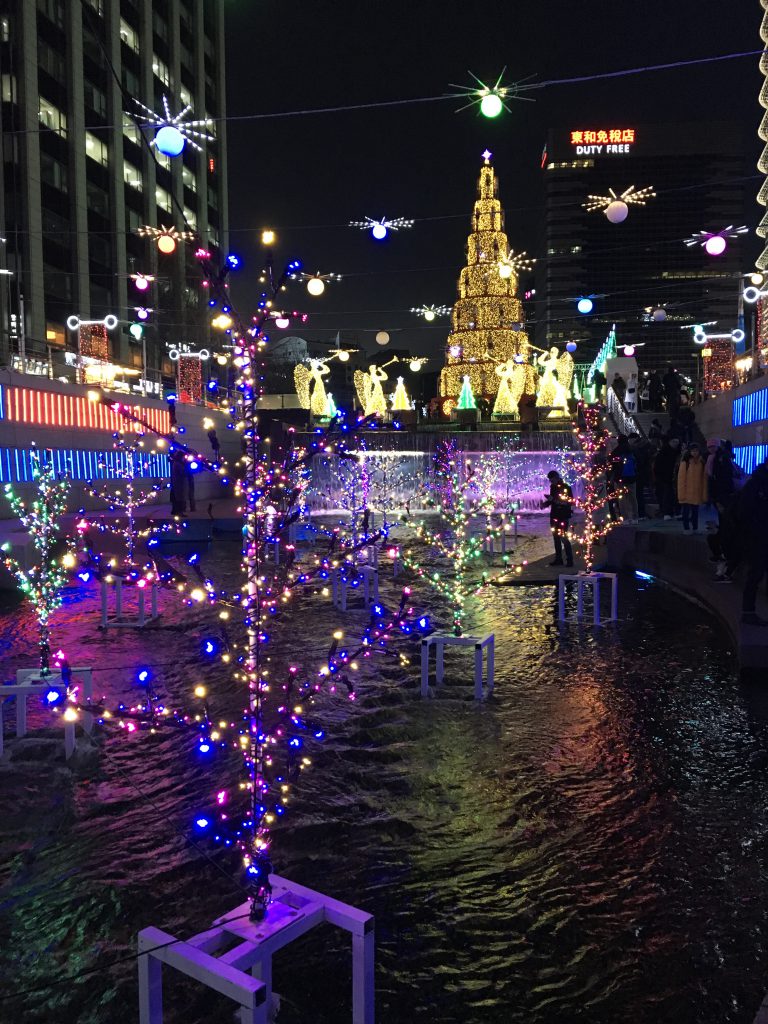 In our hotel lobby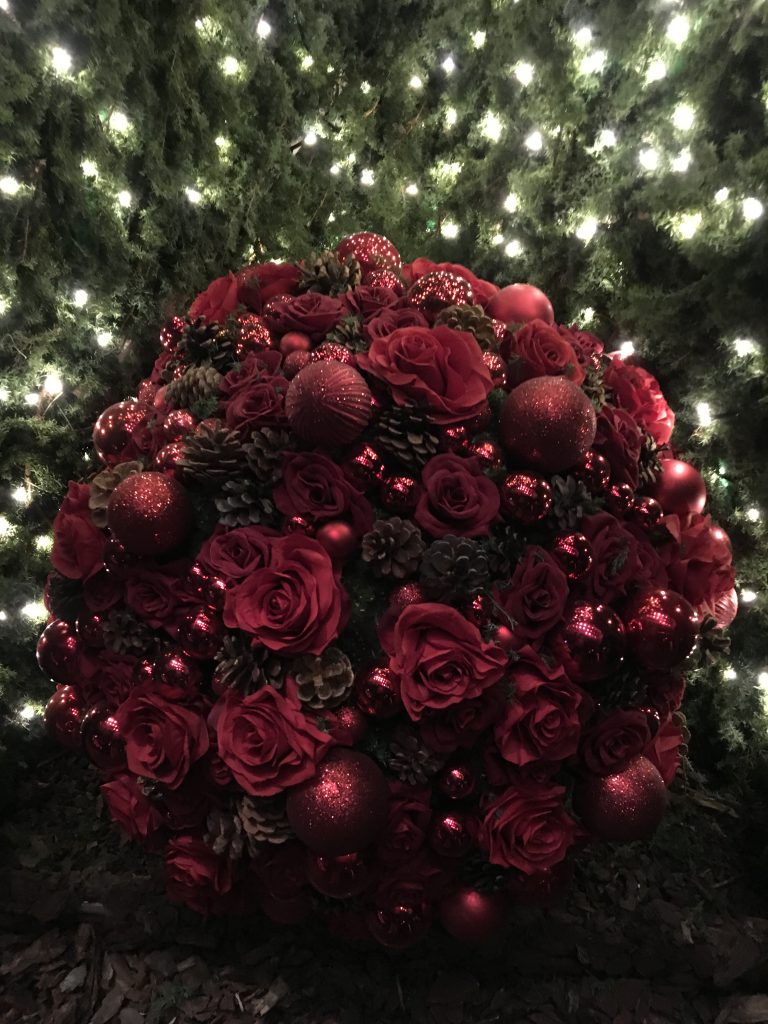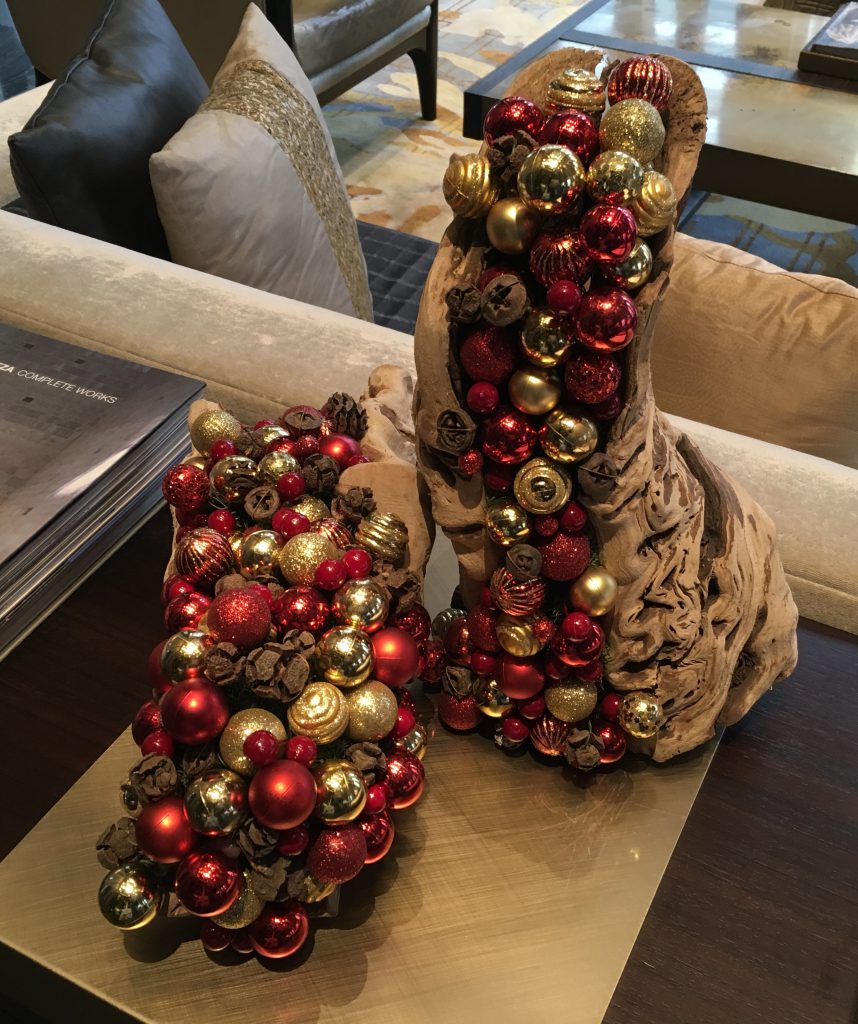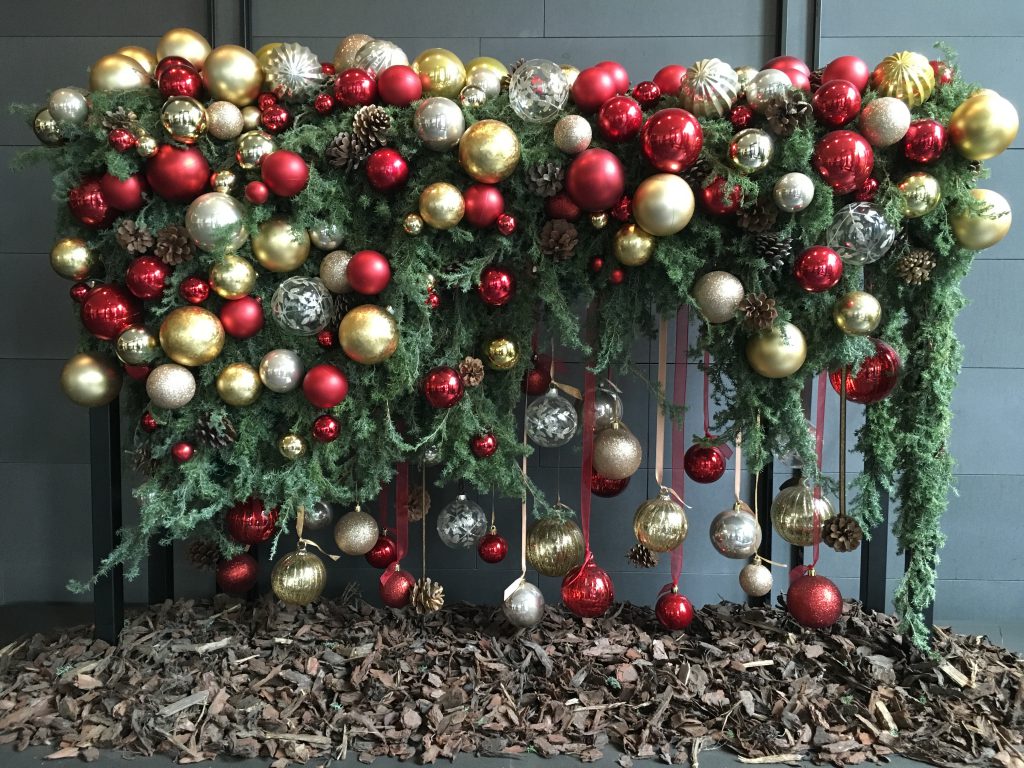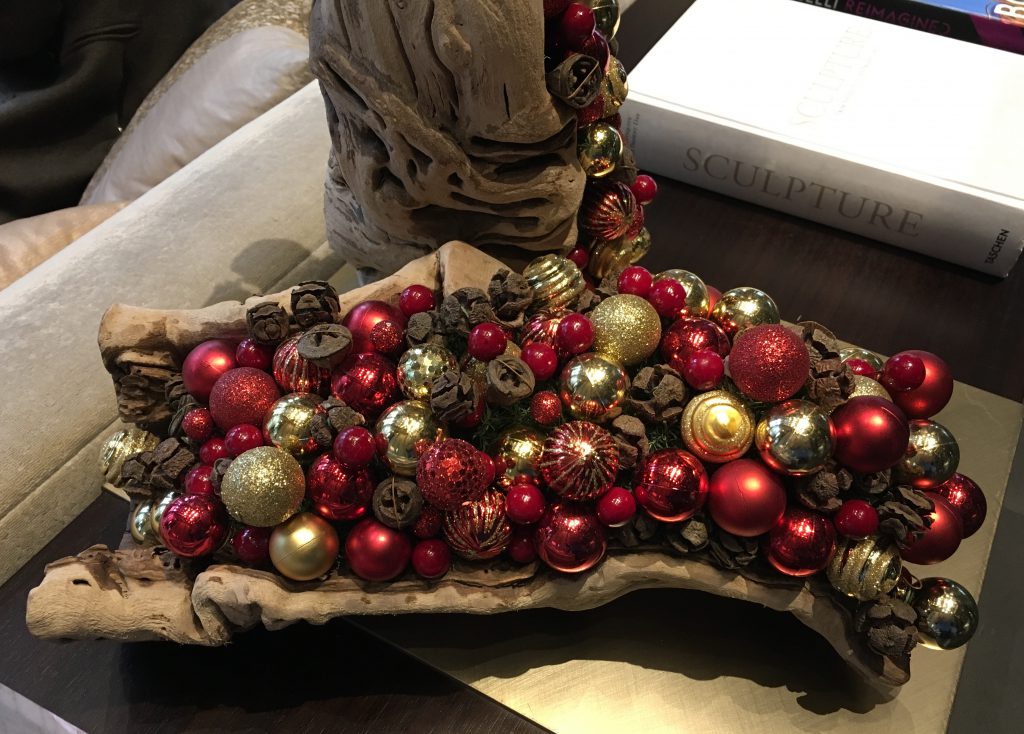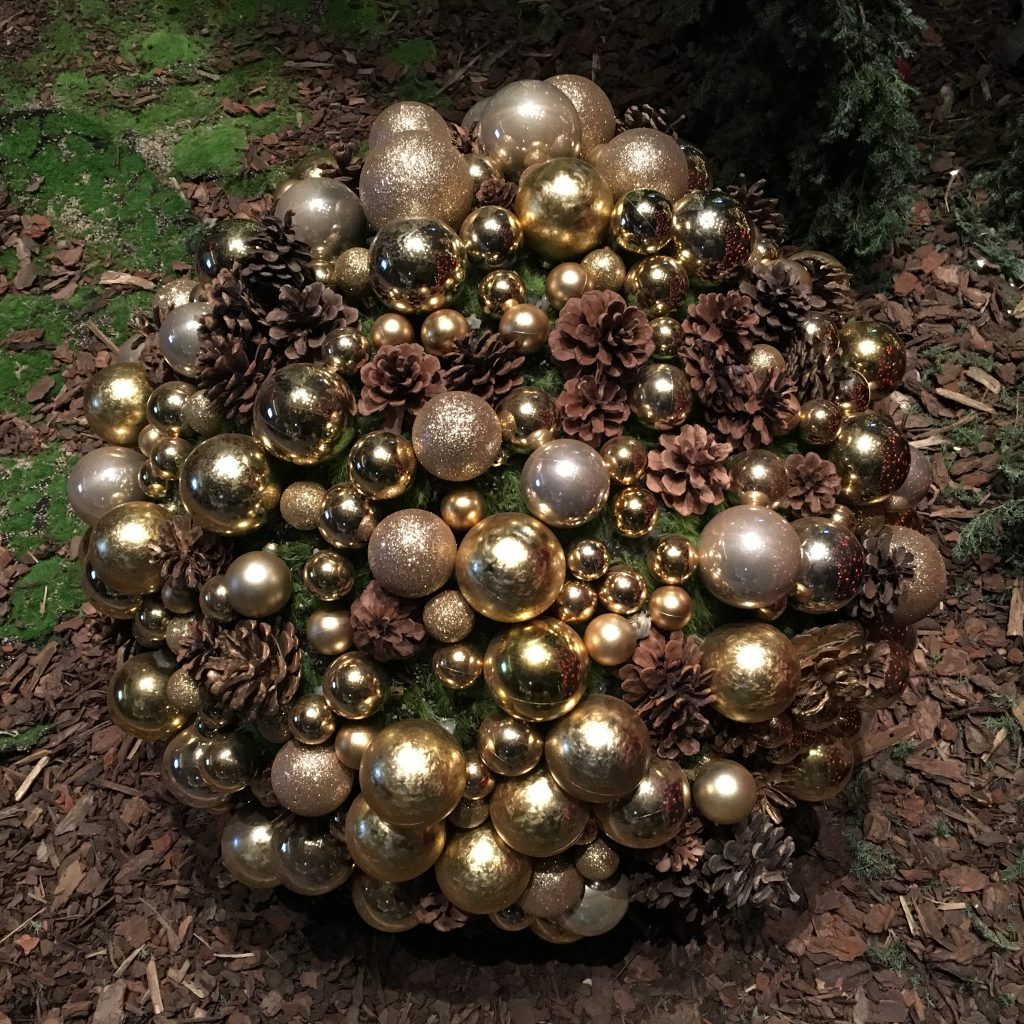 A tree by the Salvation Army in a subway station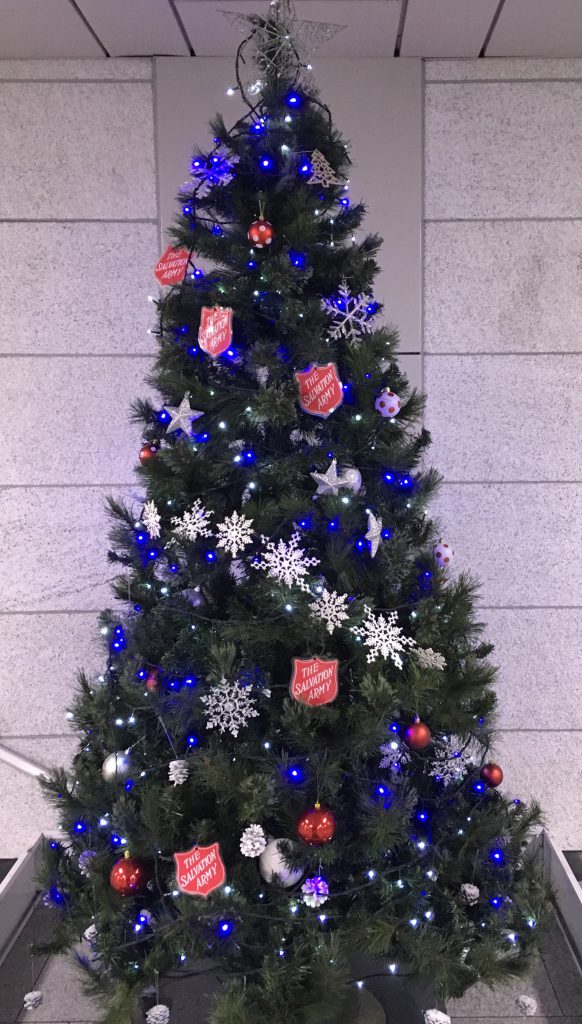 Generally I felt that things were not so intense in Seoul and there was not such a mad rush to Christmas shop. Maybe Seoulites shop all the time and Christmas is just a regular day. Nevertheless this slightly relaxed feeling has remained with me and for the first time for as long as I can remember we are eschewing the traditional turkey and I have not even put up the Christmas Tree.
It is Christmas Eve as I write and for dinner tonight we are having what I shall now call our Christmas Rice Salad. This feeds around 4 – 6 people, and more if you serve it alongside some roast chicken or better still, fried chicken. The measurements are roughly estimated because at this time of the year, measurements really go out the window with lack of time.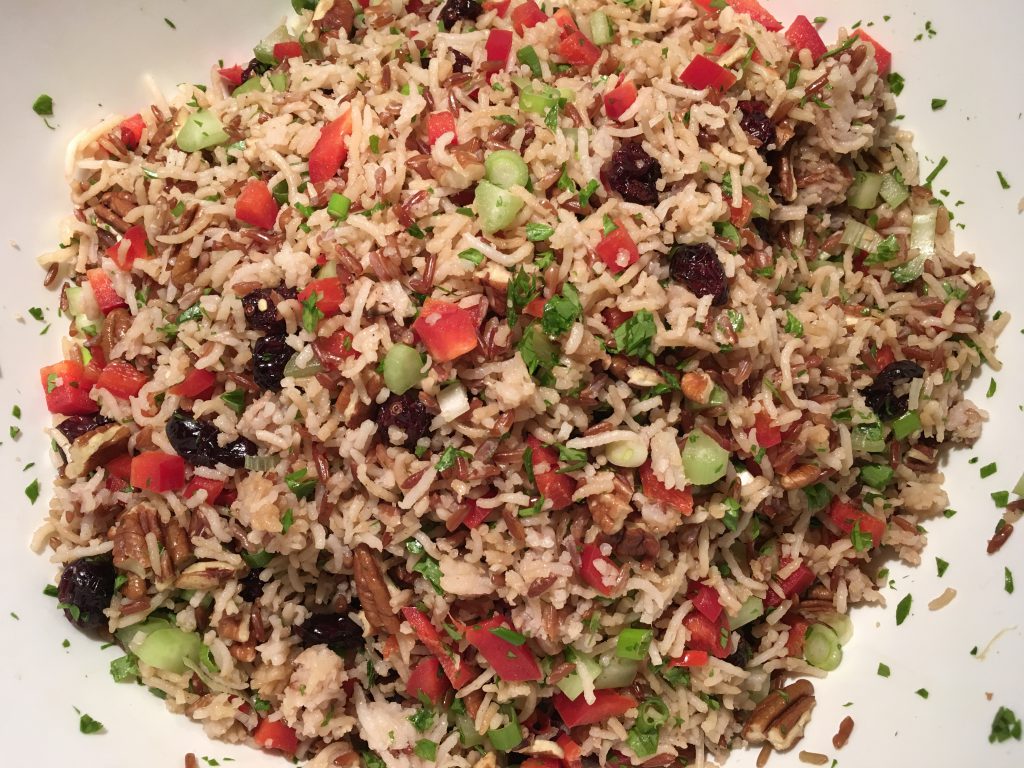 For the Rice Salad:
200 g white basmati rice
130 g Camargue red rice
1 red pepper, cut into small cubes
2 sticks of celery, cut into small cubes
3 sticks of spring onions, sliced
A handful of parsley leaves, chopped
A handful of pecan nuts, toasted and chopped
A handful of dried and sweetened cranberries
2 bird's eye chillies, finely chopped
2 tablespoons olive oil
2 tablespoons soya sauce
2 tablespoons lemon juice
Salt and ground black pepper
How to Make:
Cook the basmati and red rice together and remove from the heat immediately it has finished cooking.
Whisk together the oil, soya sauce and lemon juice, and pour this over the hot rice. Give the rice a gentle stir so the dressing is absorbed evenly. Season with a pinch of salt and some pepper.
When the rice has cooled down sufficiently, add in all the other salad ingredients.
Give everything one final stir before serving.