Dining in Lotte World Tower, the tallest building in South Korea.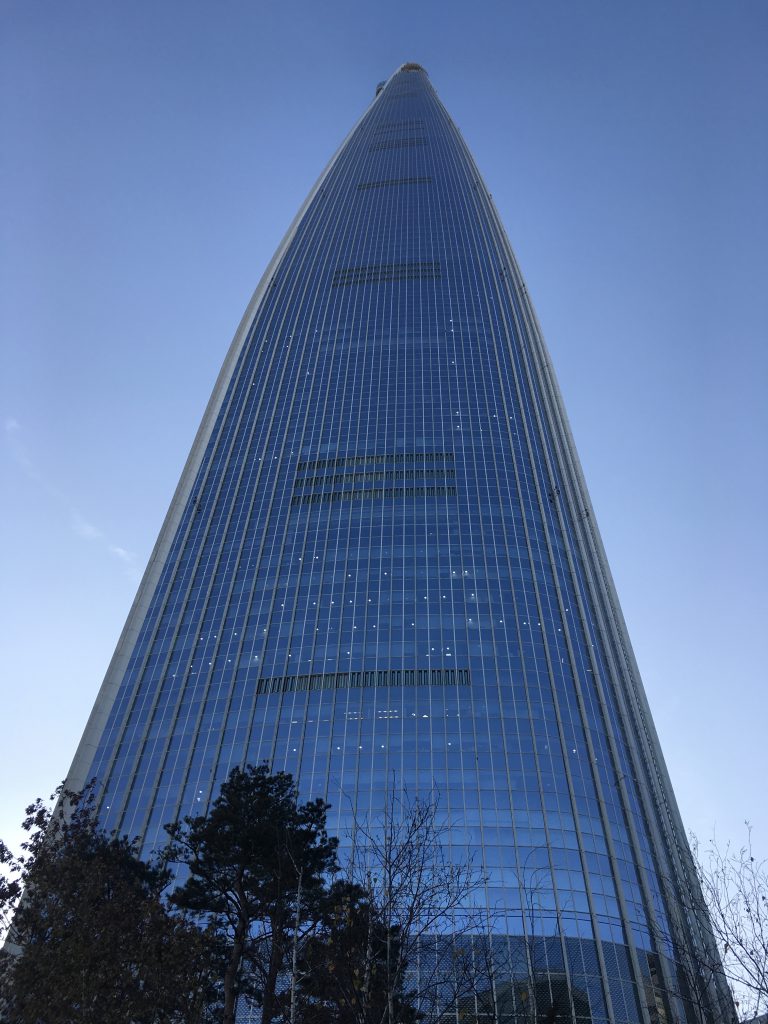 I have tried to keep our family meals simple this past week because everyone gathers round the table on Christmas Day which makes for a sociable affair, but the preparation and cleaning up is enough to make me wake up way before what can be considered a sensible hour. And I am not even roasting a turkey this year.
In a way I had my Christmas lunch when we dined at STAY Restaurant in Signiel Seoul, located in the Lotte World Tower. I love tall buildings, and I love being in them and looking down at the cityscape below. Four years ago I had tea in Burj Khalifa in Dubai which at 828 metres high is the world's tallest building. Lotte World Tower is a third shorter at 554.5 metres and is currently the fifth tallest building in the world. The Petronas Twin Towers in Kuala Lumpur stand at 451.9 metres. The Shard in London is a mere modest 306 metres: this is when you need to comfort yourself by thinking, well, small is beautiful.
Heading up to the restaurant in the high-speed elevator, Seoul Sister reminds us of The Towering Inferno. Did it not scare us so when we were kids? Released in 1974, the film concerns the fictional Glass Tower, which is 1,688 feet (514 metres) tall. With 138 stories it is at the time the world's tallest building. When a fire breaks out, it is on the 81st floor.
STAY restaurant is located on the 81st floor of Lotte World Tower and it occupies a beautiful, light-filled space. It is a testament to our faith in engineering that we take safety for granted at such heights. I really have forgotten the fear I felt when I first watched that film.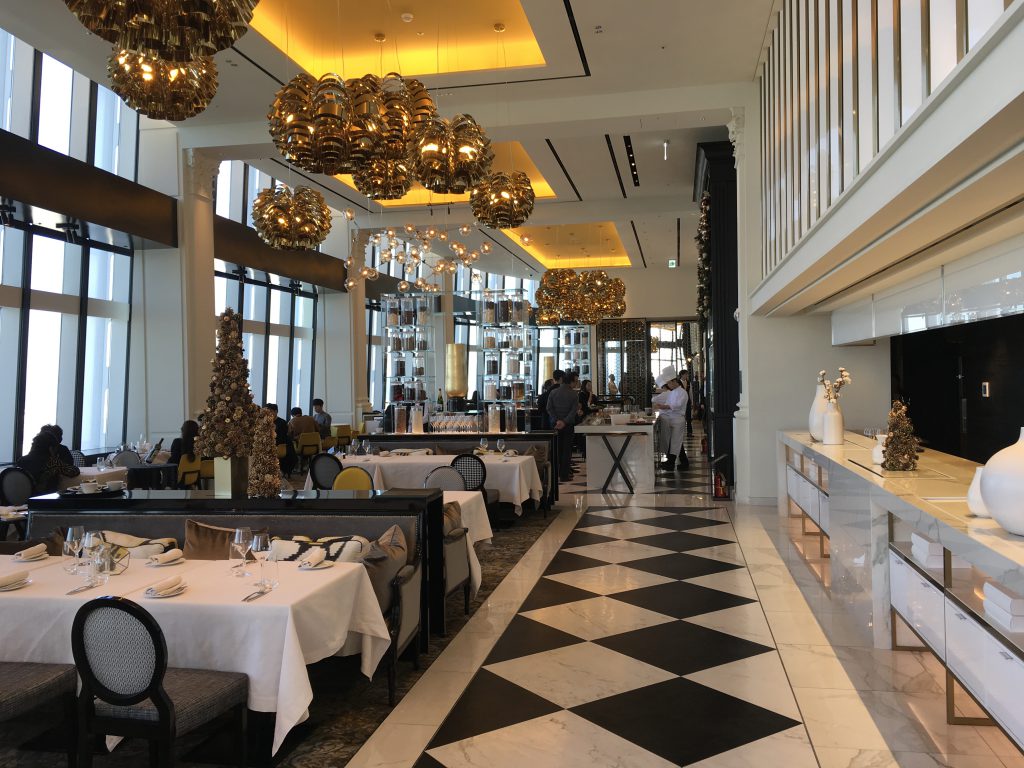 The lunch, which started with some exceptional bread and innovative amuse bouches, was really memorable. Without a doubt it is the one restaurant I would wish to dine in again on any future trip to Seoul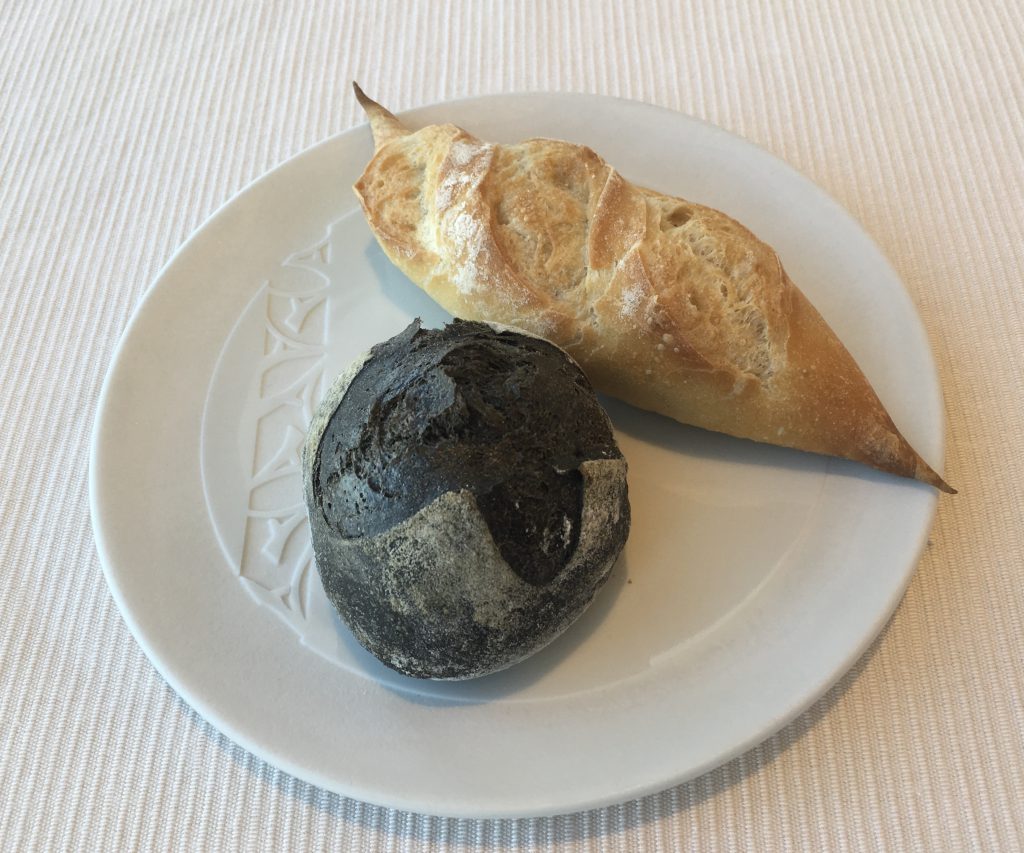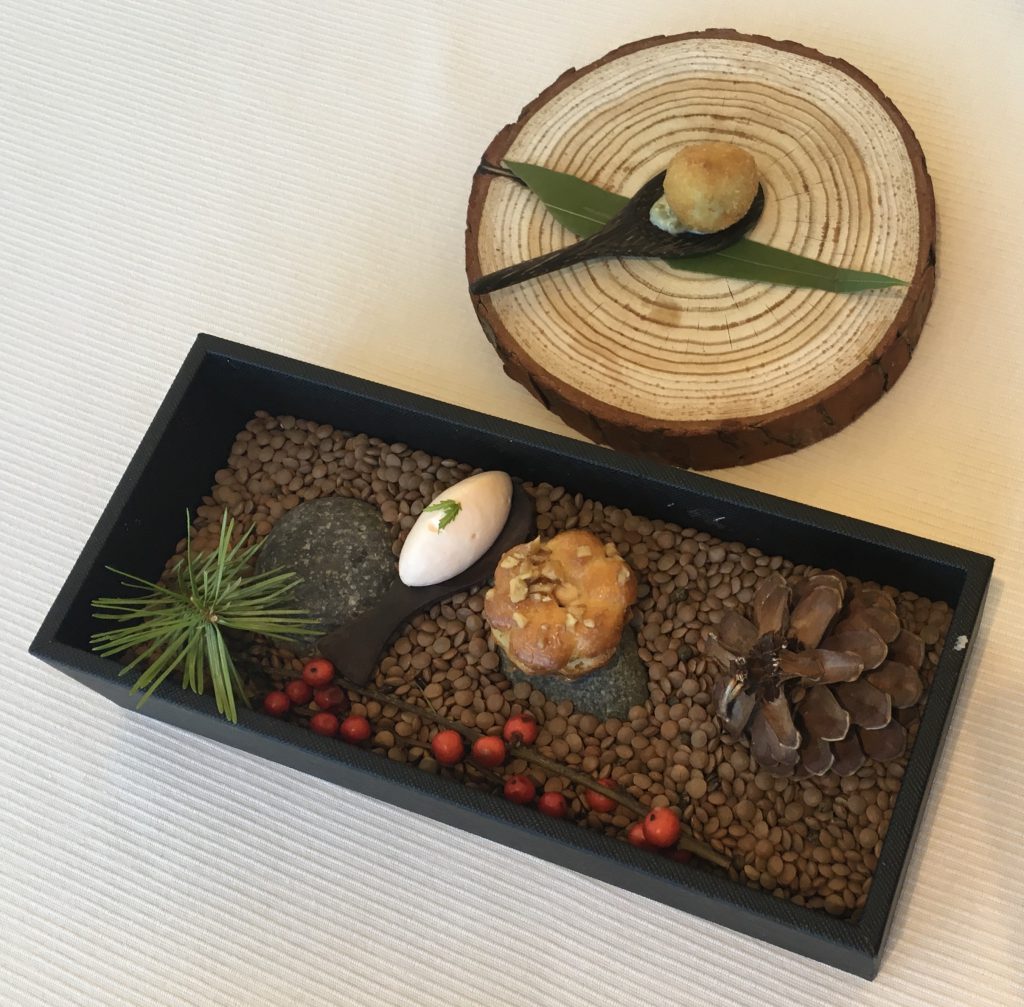 One nice touch is that guests are invited to choose their own sweets from a library before dessert is served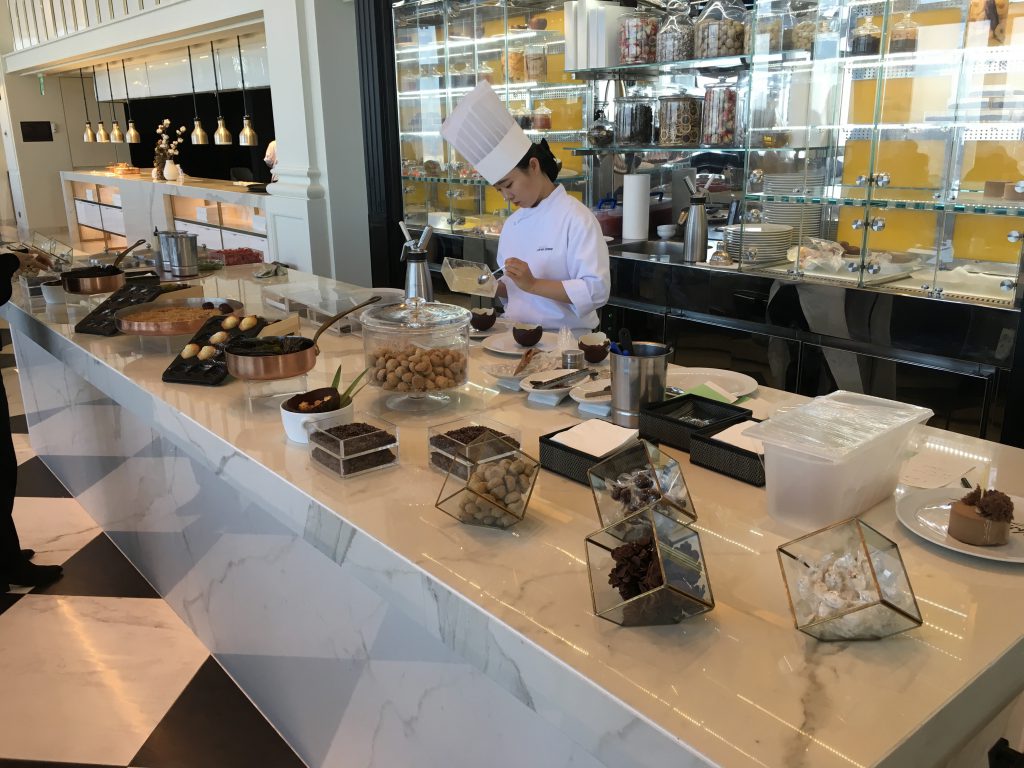 The views from my lunchtime window seat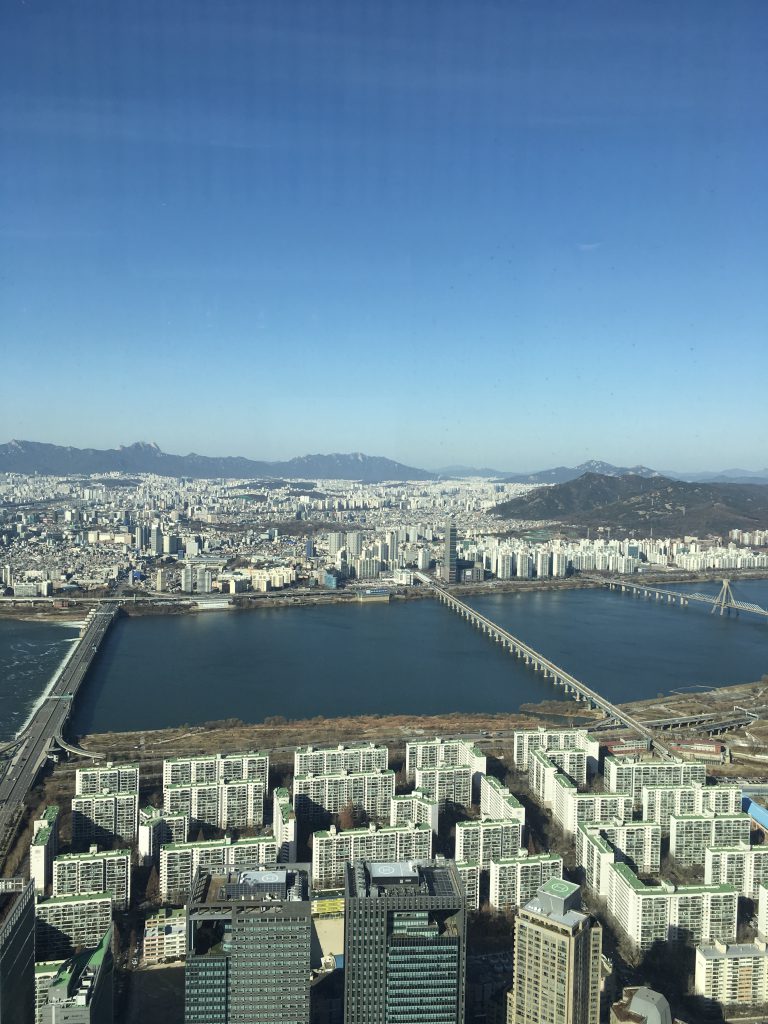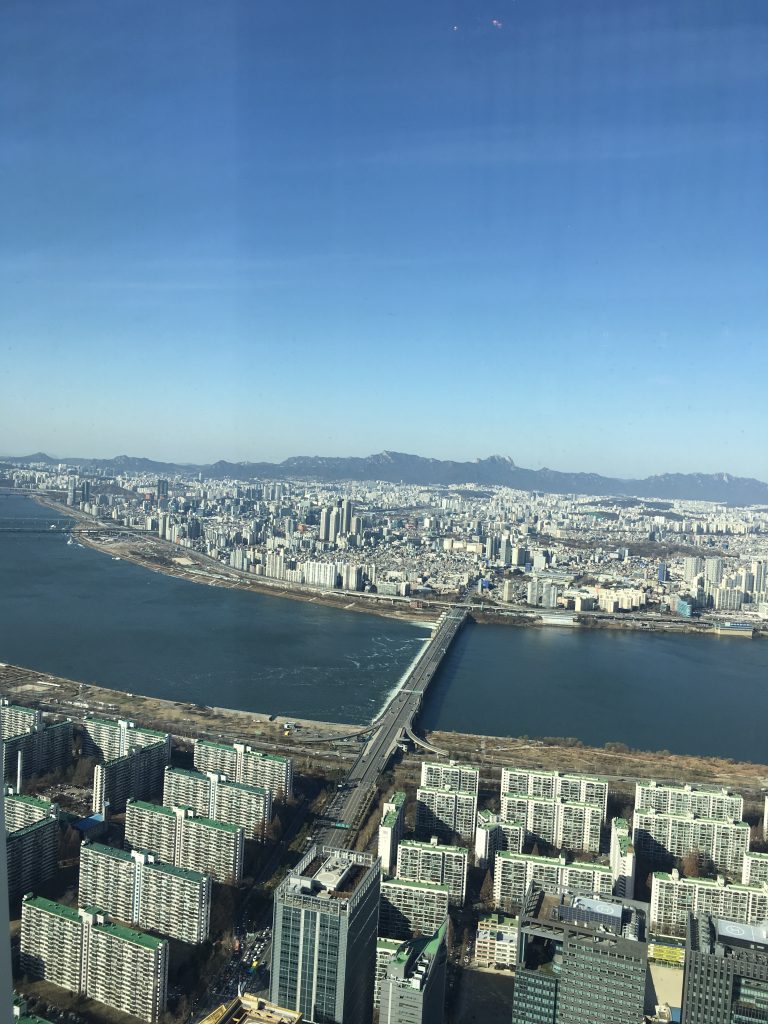 Afterwards we visit Seoul Sky which is located between the 117th and 123rd floors of the tower, and is the highest observatory in Korea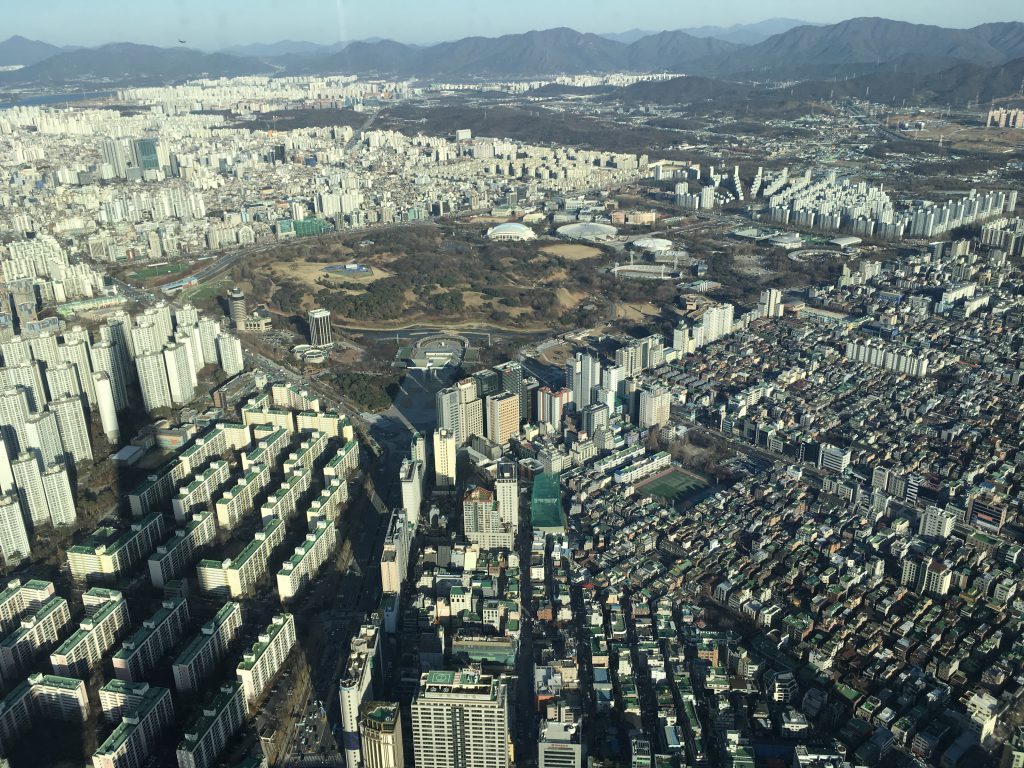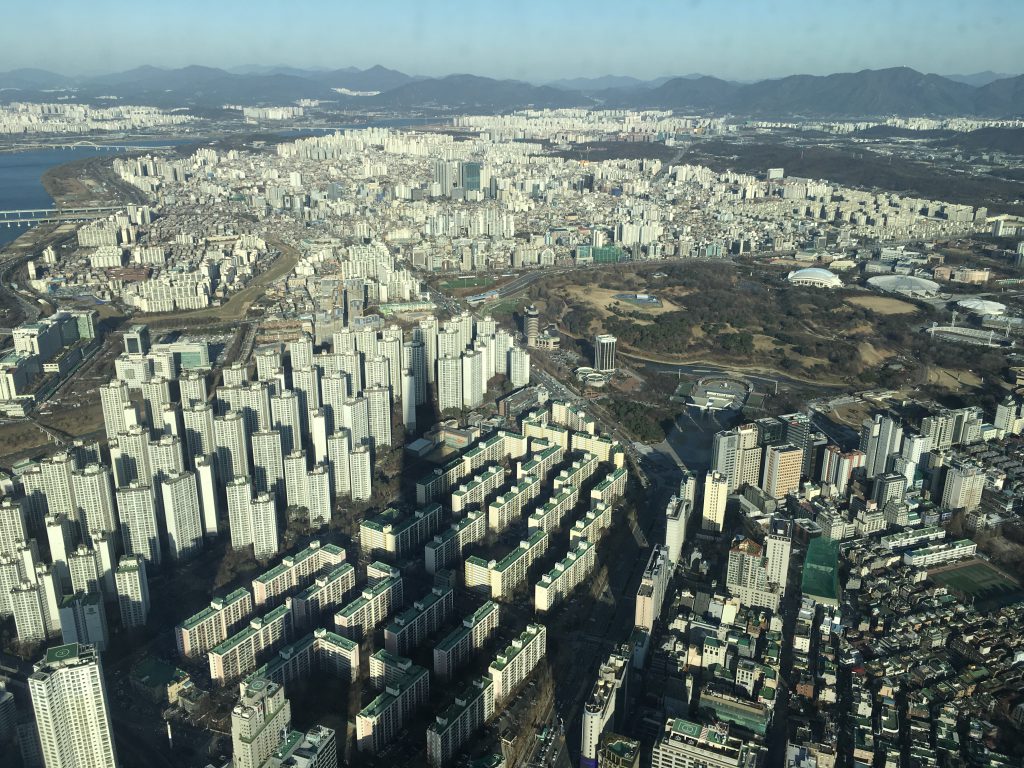 27 bridges and 8 subway lines cross the River Han 한강 which bisects Seoul into north and south sides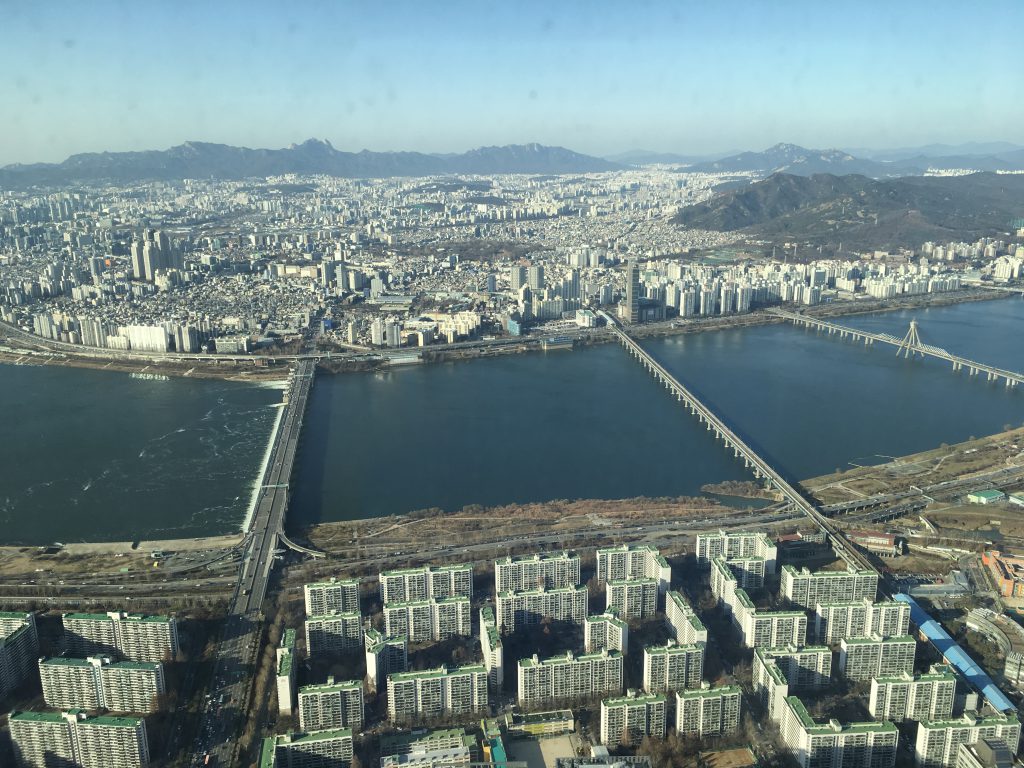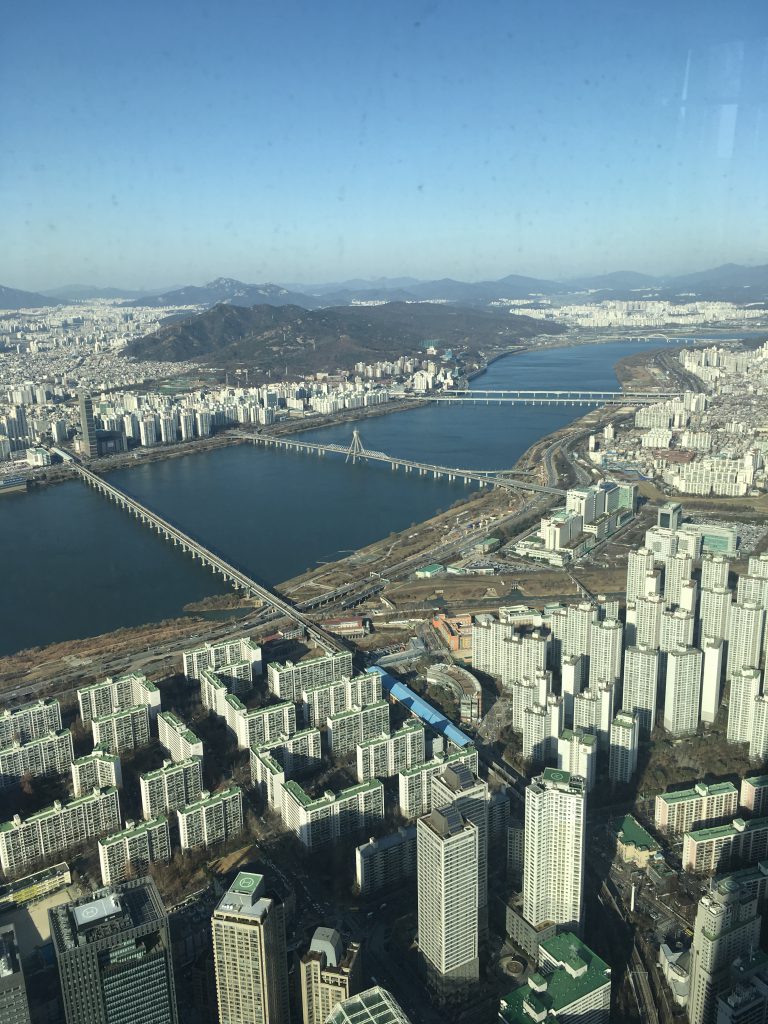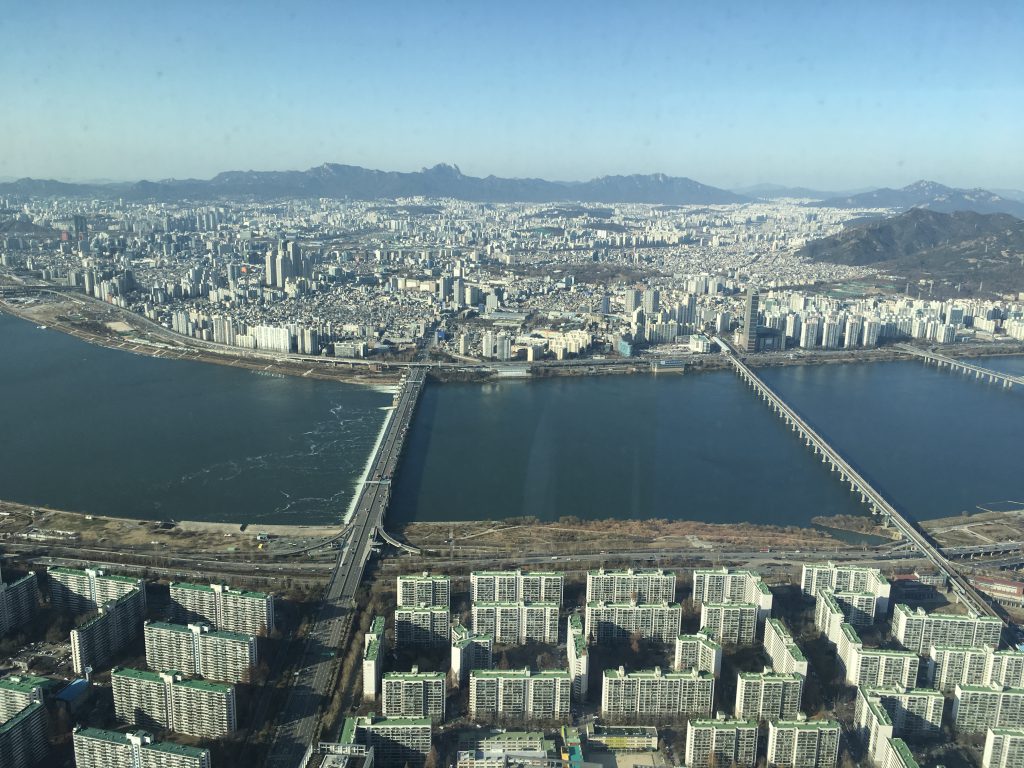 Looking towards Namsan 남산: you can see the N Seoul Tower on the hill in the distance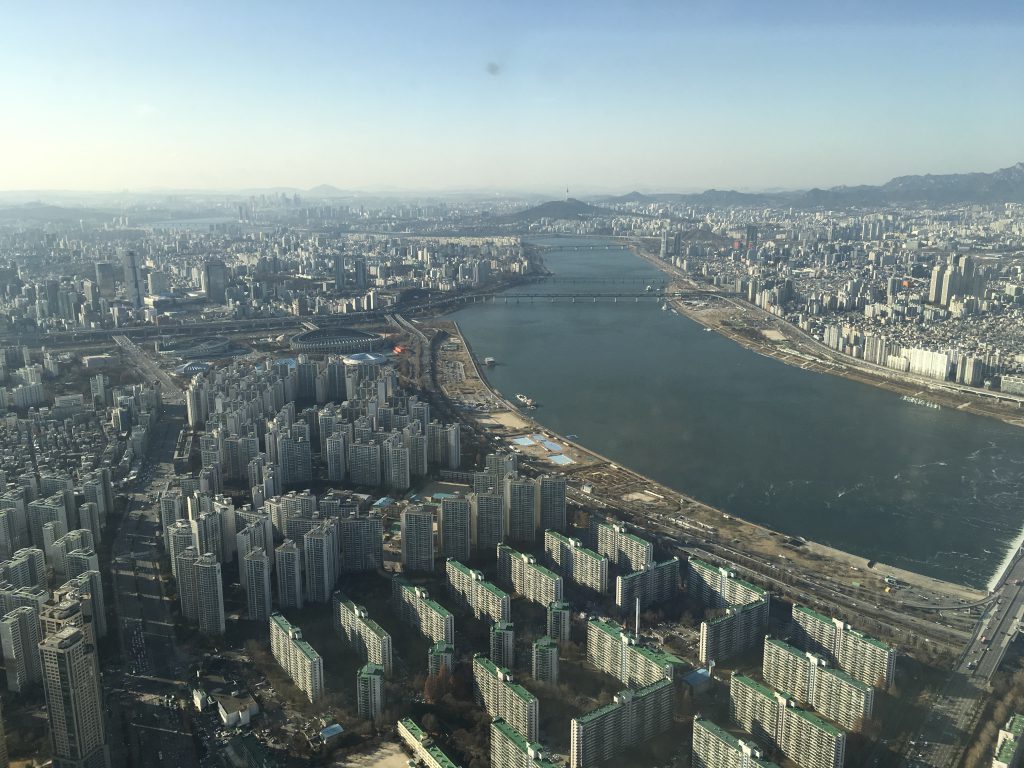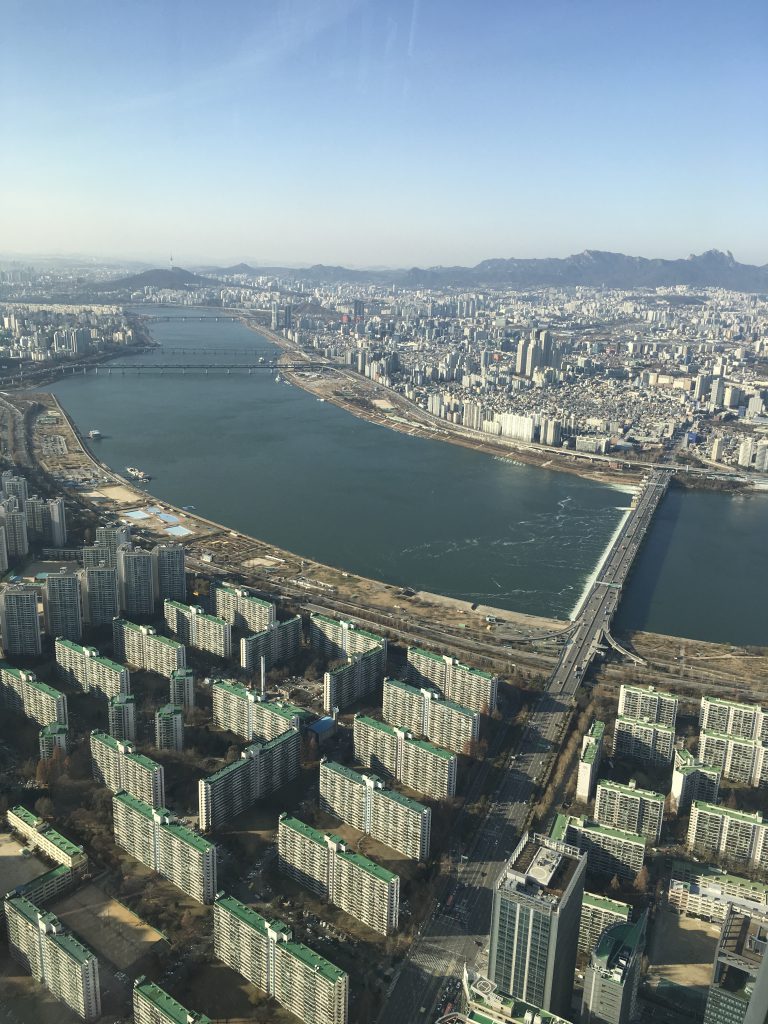 10 million people live in Seoul and here are some of the high rise apartments that house these residents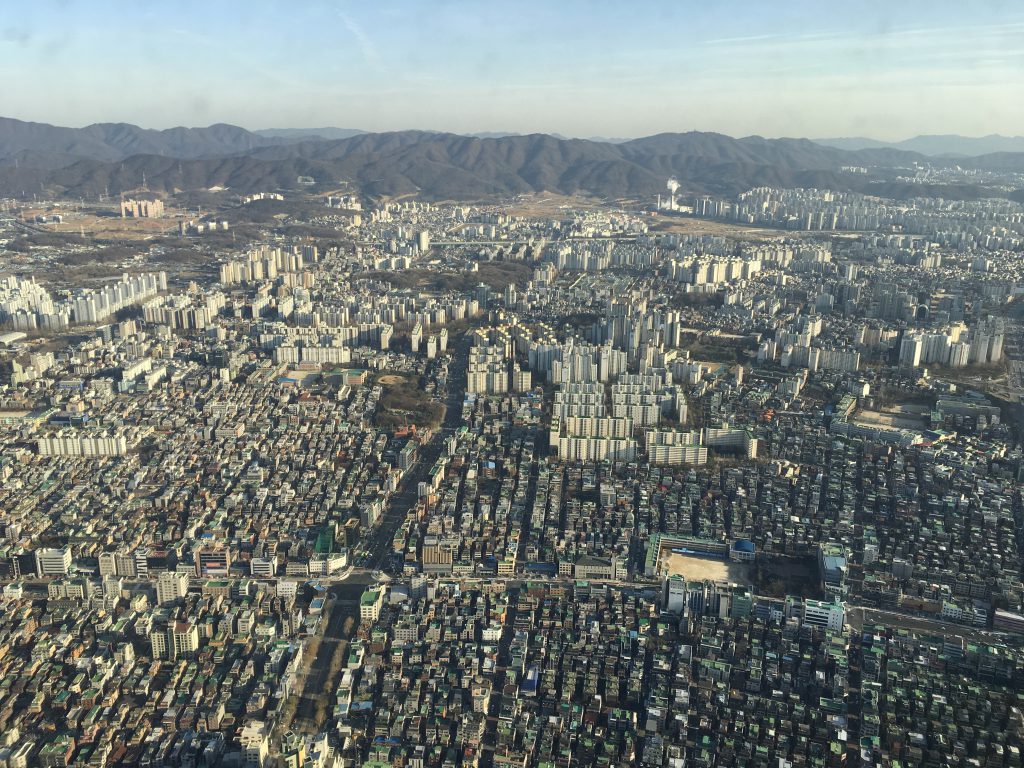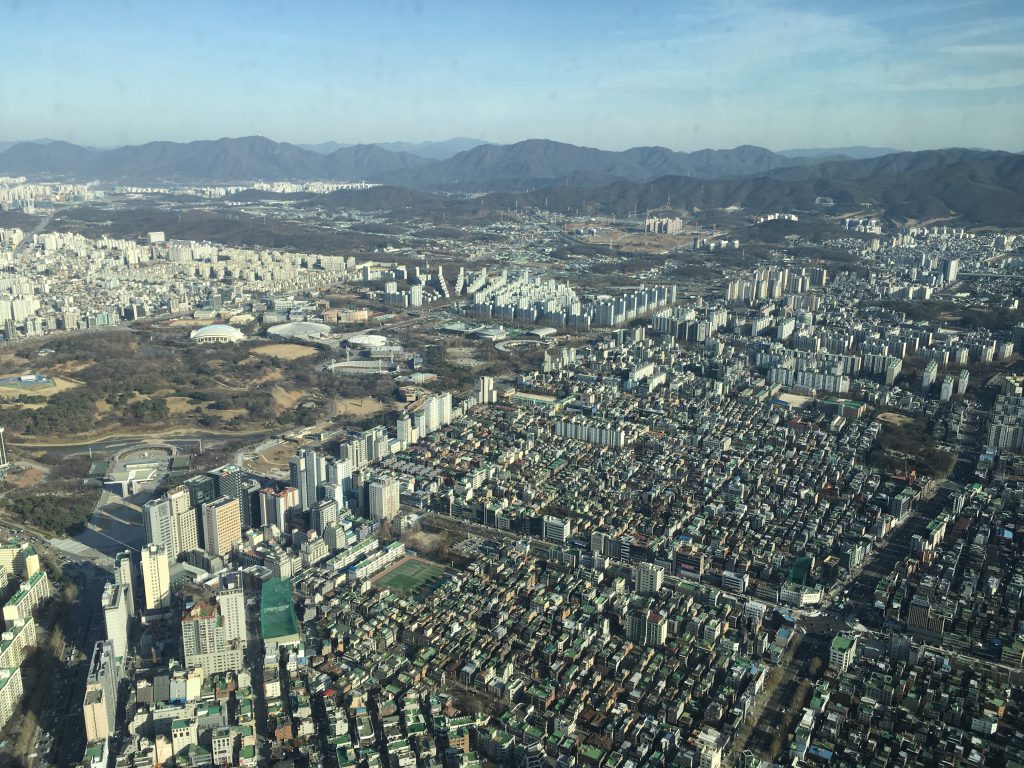 We are securely back on earth now. Christmas lunch at home in London was rib of beef with all the vegetables and side dishes that would normally go with turkey, because that's the part everyone loves, down to the bread sauce. We had a lazy afternoon of opening presents, followed by a quiz then several rounds of the word game Bananagrams. This is about as much excitement we can handle this Christmas Day.