Gochugaru Girl celebrated her birthday this year by taking tea at Burj Khalifa in Dubai.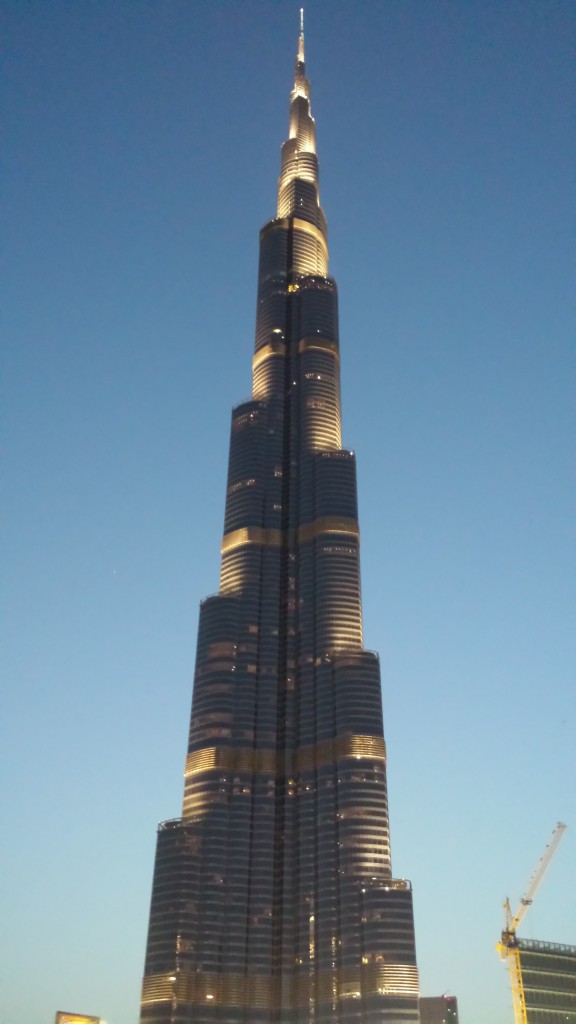 This may be the tallest building in the world, but does it serve the best scones in the world?*
I am missing my friends who have gone camping in Guernsey. Due to family reasons, I have had to remain in London. To cheer myself up, I am making scones, as we had planned to have cream tea at least once during this trip.
Mr Gochugaru hails from Devon, home of the Devonshire Cream Tea. In all our travels, rarely have we come across the scones of his childhood.
So here is our family recipe for traditional Devon scones. In spirit, it is not so different from savoury cheese scones. It is de rigueur to pile on the clotted cream and strawberry jam, and to drink tea with it.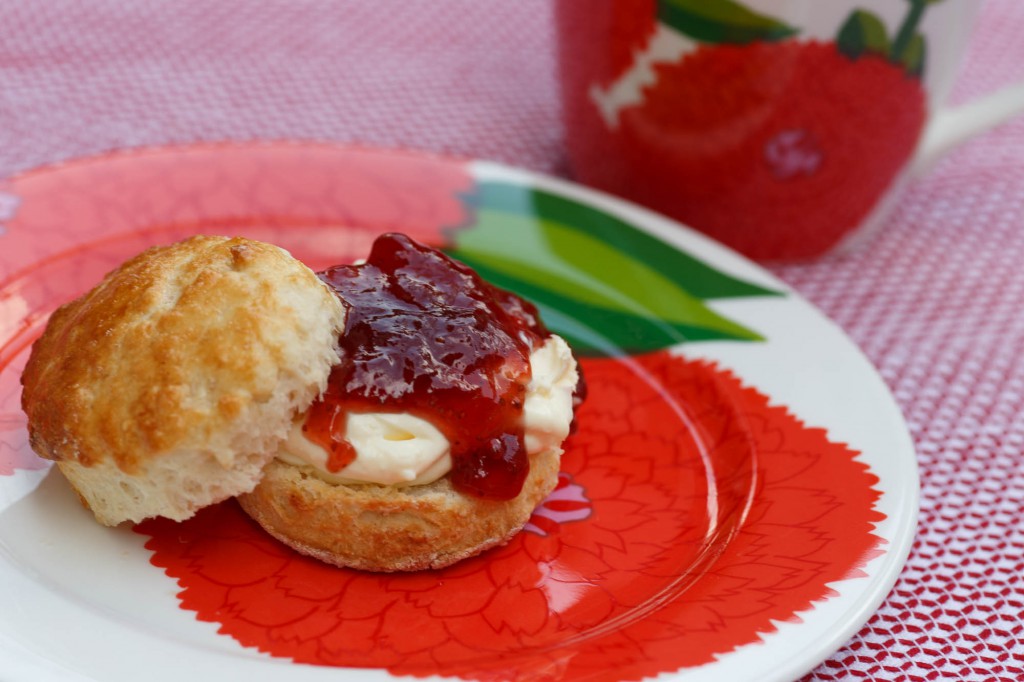 For 16 – 18 Scones:
In Imperial

16 ounces self-raising flour

2 ounces sugar

Pinch of salt

4 ounces cold butter, cubed

8 – 10 fluid ounces milk

1 egg, beaten

In Metric

450 g self-raising flour

55 g sugar

Pinch of salt

110 g cold butter, cubed

220 – 280 ml milk

1 egg, beaten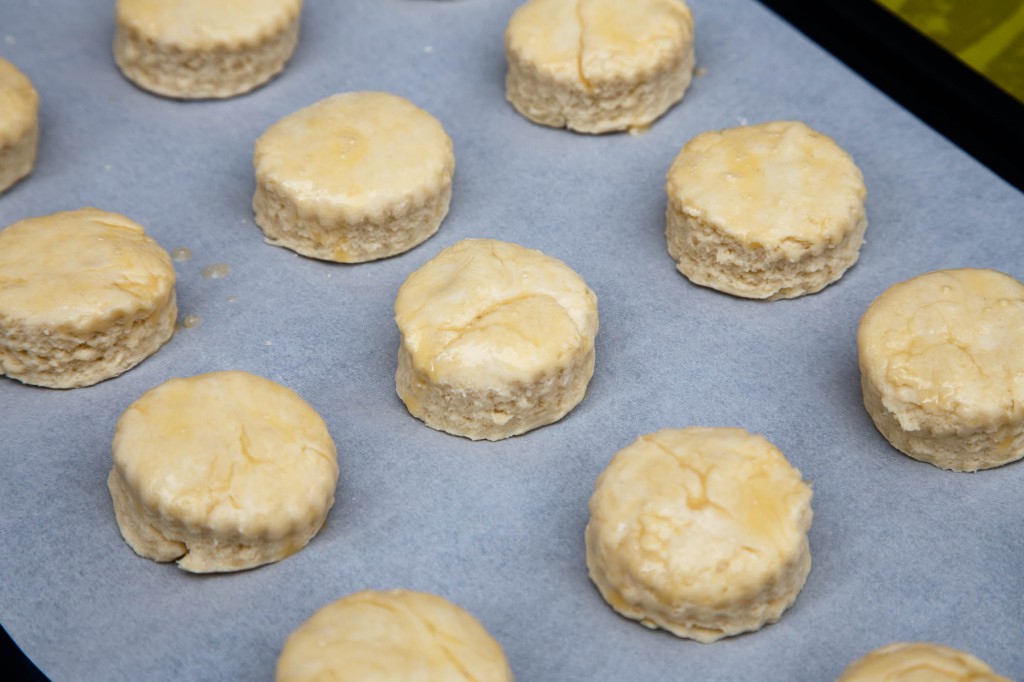 How to Make:
Preheat the oven to 220°C/ 425°F/ Gas 7. Line a baking tray with baking parchment.
Sift the flour, sugar and salt into a large mixing bowl, then add the butter.
Using your fingertips, rub the butter quickly into the flour, until the mixture resembles breadcrumbs.
Using a palette or table knife, mix in the milk little by little, until everything comes together.
Tip the mixture out onto a floured surface, and gently knead into a soft dough.
Using a rolling pin (also floured) lightly roll the dough to a thickness of about 1¼ inches or 3 cm.
Cut out the scones with a 2 inch/ 5 cm round pastry cutter. Take care to press directly through the dough – do not twist or the scones will rise unevenly.
When you have cut out as many scones as possible, knead the remaining dough together and repeat the process.
Place the scones on the baking sheet.
Brush the top of the scones with the beaten egg.
Bake for 12–15 minutes, or until golden brown.
Transfer the scones to a wire rack and cool.
Scones are best eaten on the day of baking but they freeze successfully. Defrost completely then reheat in the oven at 180°C/ 350°F/ Gas 4 for 5 minutes.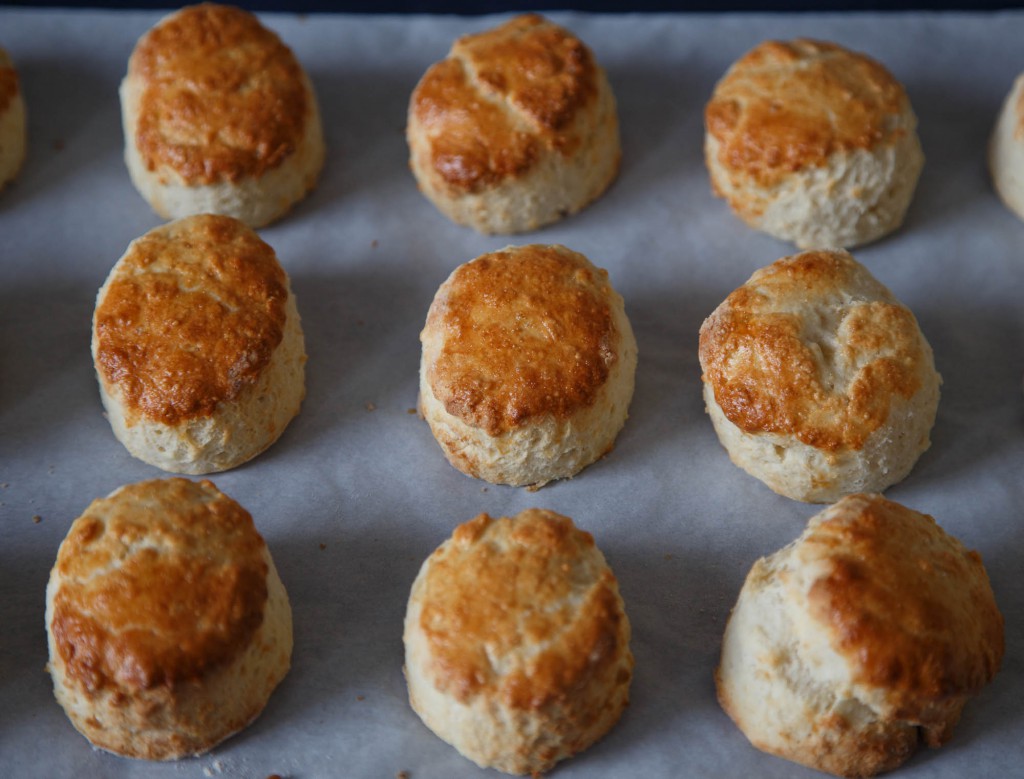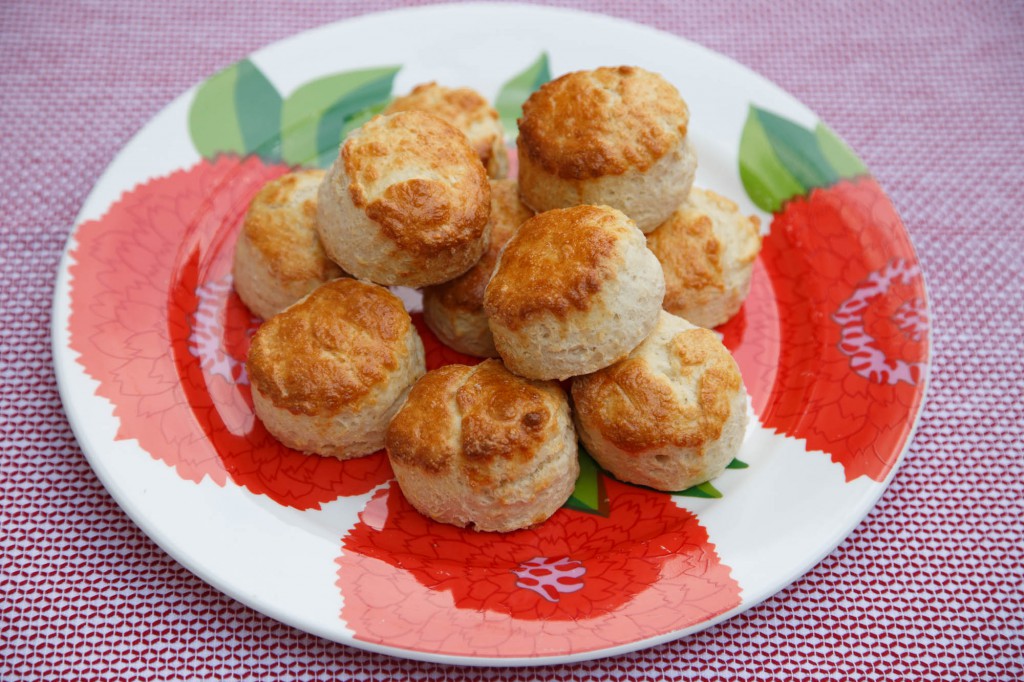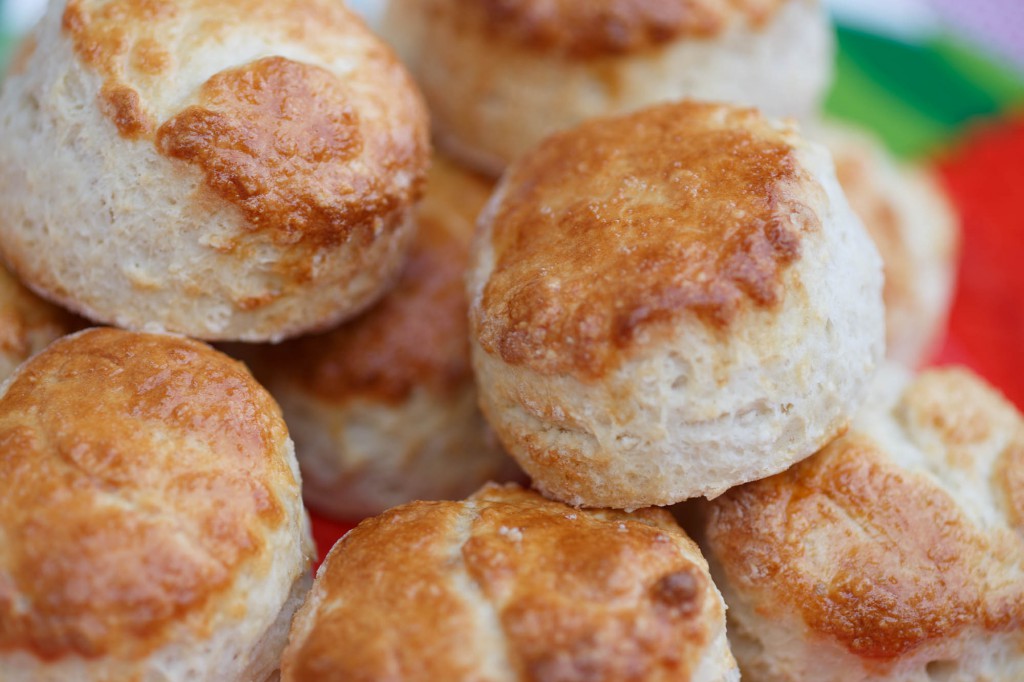 * Afternoon Tea at Burj Khalifa: the views are amazing, the service polite and the ambience relaxing. My favourite part was trying out three different types of teas (I love tea). The scones are nowhere near as good as my mother-in-law's, but this is easily excusable with such views…