Some notes about Cambridge, with a litle bit of Korea thrown in.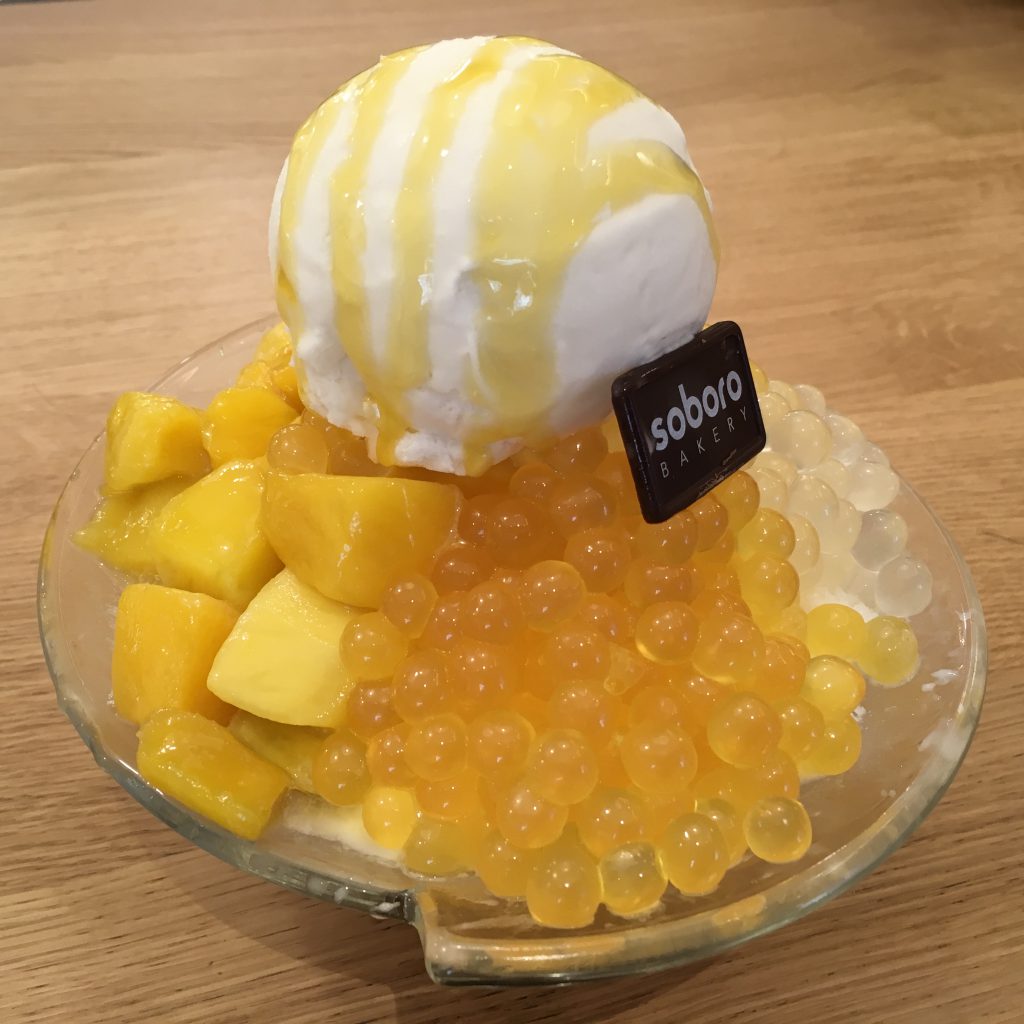 How do you know if someone has studied at Cambridge? This was the question that Junior 3 asked his work colleagues on the first day of his Gap Year engineering internship, which started last week. Oh it's easy, someone replied:
Cambridge graduates always tell you they went to Cambridge.
Really? I am going to keep an ear out for this in future conversations.
In the past 10 days we have visited Cambridge twice, and I have really enjoyed walking around its town centre, for the reason that I had a small list of odds and ends to buy: a birthday card, some metal skewers which I use for testing if cakes are fully baked, replacement seals for some jars, wrapping paper, seasonal plums and figs. It's lovely walking from one precinct to another and finding just what you need. As a bonus there are many banks in town and getting cash from a cash machine is not a problem at all, unlike the current situation in so many English towns.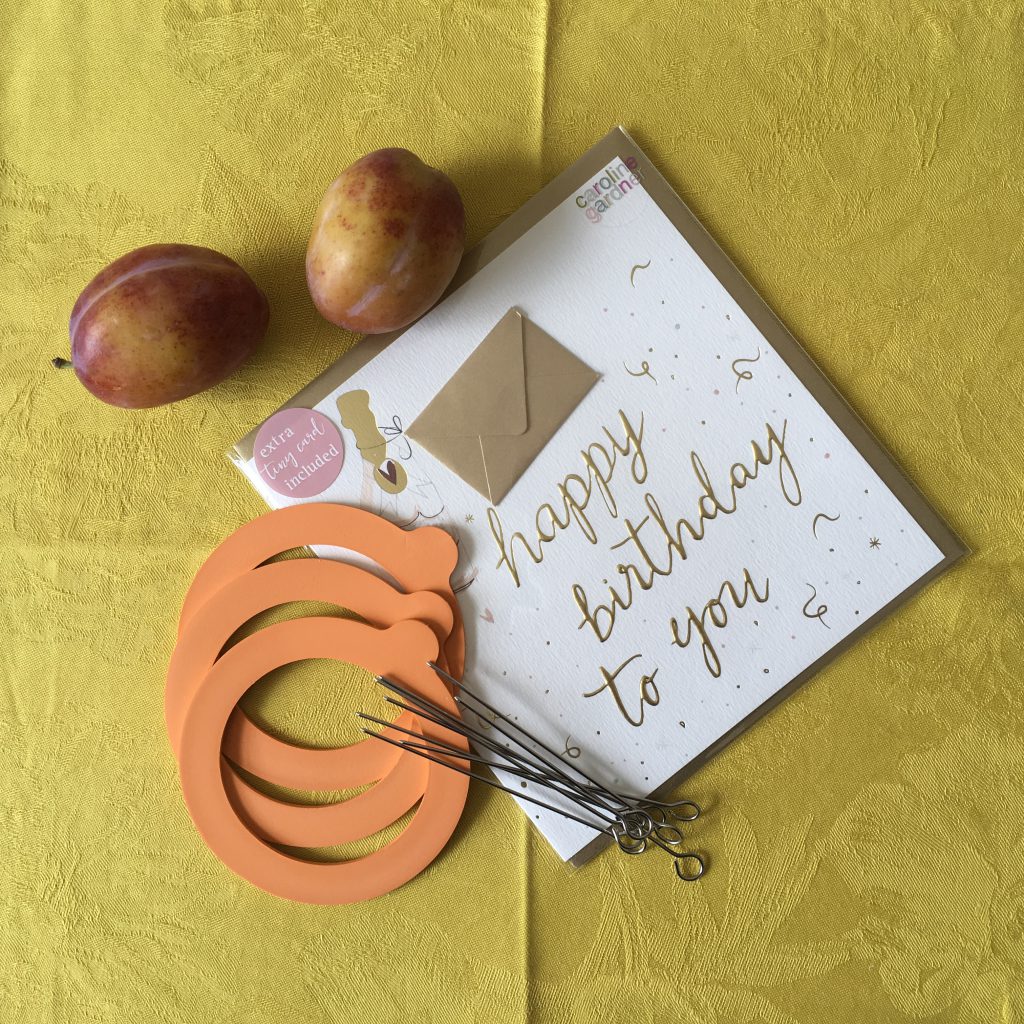 Junior 3 has enjoyed his first week in Cambridge. He is lodging with a wonderful and kind family, he gets to cycle to work daily, and has a work laptop and a work mobile phone. Most of all he gets to say repeatedly:
I can't tell you what I am working on because of confidentiality rules. 
In a previous post I mentioned that I really disagreed with The Times' review of Parker's Tavern. I think I was so upset because of all the things I like eating, scallops are one of my favourites. So I ordered the scallops and two meaty scallops came drowned in a horrible brown jus of some sort (I could not even tell if it was meat or fish-based) which the samphire on top could not disguise.
I use the word drowned judiciously. The lovely scallops were not coated, or swaddled, or cocooned. They were dying from asphyxiation. Mr Gochugaru and Junior 3 struggled somewhat with their dishes too: sashimi was a few mini slices accompanied by a big bowl of 'mushroom soy', truffle risotto which was on the dry side yet not quite cooked…I could go on but it is really upsetting. Mr Gochugaru, who never has an unkind word to say, even found fault with the logo on the plate: That yellow P'T on the plate! I kept on thinking it was an unwashed egg yolk mark.
I somehow wonder whether The Times' reviewer was either guided to avoid the worst dishes or wrote only about the dishes he rated highly. Afterwards, whilst walking across Parker's Piece (the large park behind the University Arms Hotel) we all agreed that the meal fell short of expectation and the menu was all over the place. I mean, what is raw fish doing on a tavern menu?
On our return trip this weekend we stuck to tried and tested Bread and Meat and had such a fun time eating hot ciabatta each with different fillings of porchetta, rare roast beef and steak and cheese. 
Later we had bingsu, Korean shaved ice, at Soboro. The novelty starts when you place an order as they hand you a device that buzzes when your order is ready to collect. This is common in South Korea but not so here in the UK.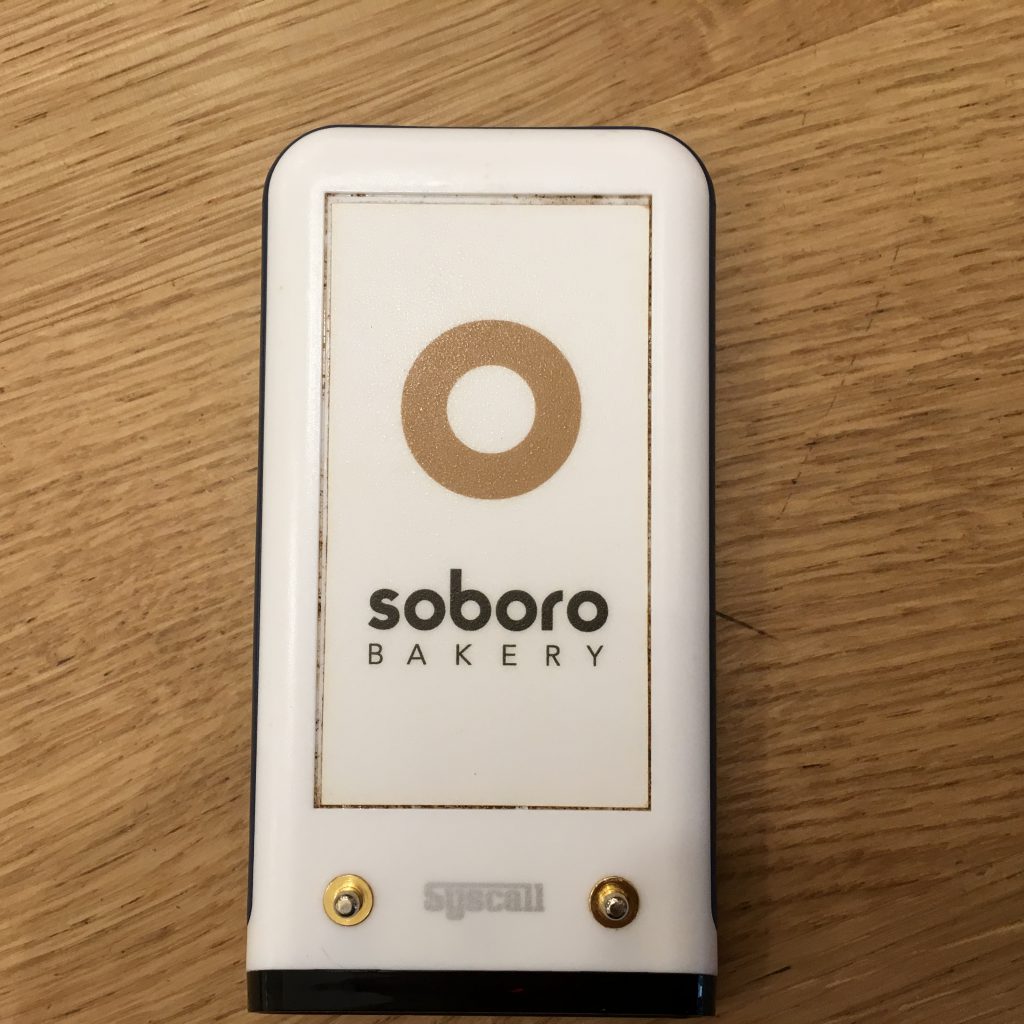 The mango bingsu here gets the thumbs up. I had initially asked for there not to be any of the 'bubbles' as I had imagined them to be sago balls, and did not want anything chewy as part of the dessert. However these turned out to be spheres filled with mango juice and lychee juice, which popped as you bit into them. What a nice surprise. Where have I been all this time?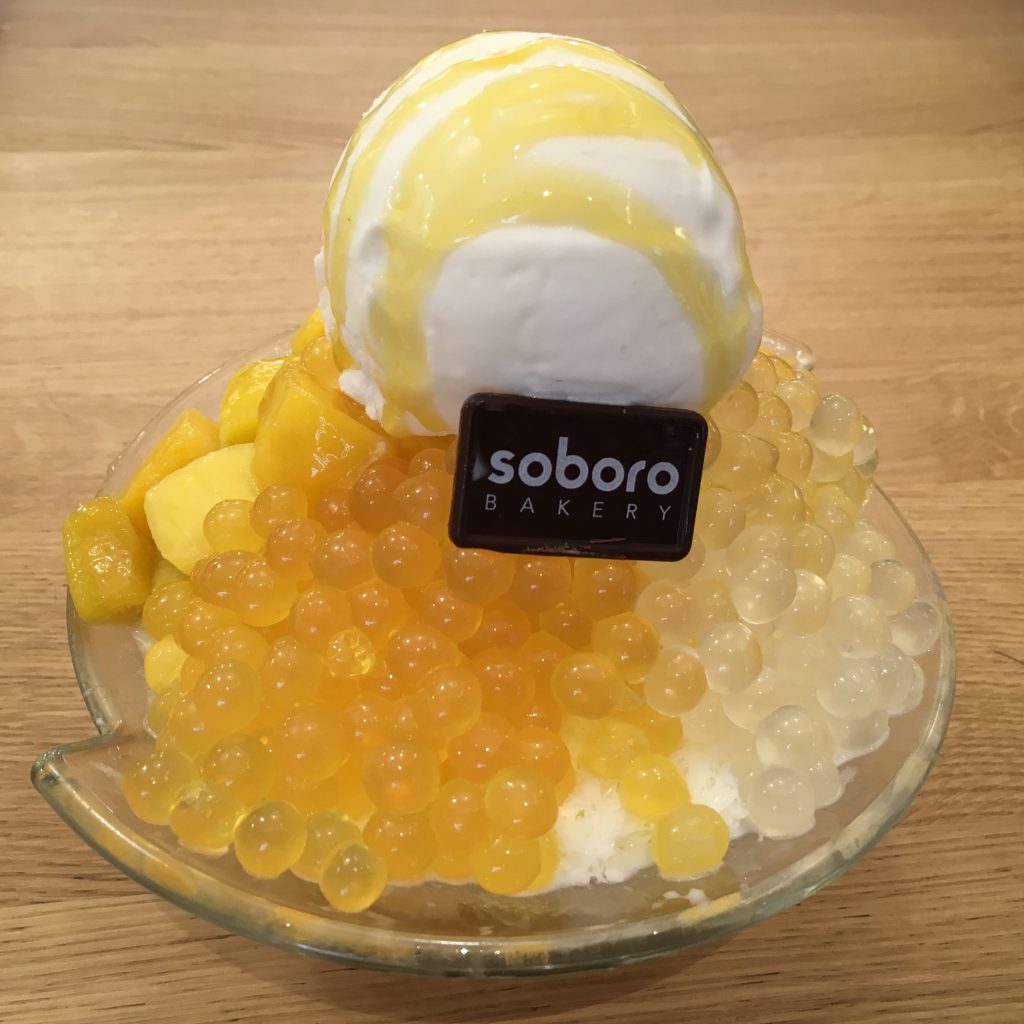 However good the bingsu, and the other cakes on offer, I didn't think much of the tables which were littered with dirty trays filled with used cups etc. I have a favourite book, Leaders Eat Last, and thinking about my experience at Scout Camps, leaders actually not only eat last but are also the first to wash up after the meal. We need a change of mindset in the catering industry to reflect that clearing up is an important job and is not demeaning. Indeed clearing and cleaning a table is such an essential part of hospitality. 
We did not get to see any museums or colleges, as that was not the reason for our visit. Here then is the list of useful places in Cambridge we found that any new student would want to consider.
Evans Cycles as you will surely need a bicycle if you are staying for any lenghth of time in Cambridge. 121 Chesterton Road, Cambridge CB4 3AT, Tel 01223 791 330.
John Lewis for all your student needs under one roof. Grand Arcade, 10 Downing Street, Cambridge CB2 3DS, Tel 01223 361 292.
Little Waitrose for all your essential groceries. 6-8 Fitzroy Street Cambridge CB1 1EW, Tel 01223 301 128. Big Waitrose at 50 Hauxton Road, Trumpington, Cambridge CB2 9FT, Tel 01223 845 777. 
The other supermarkets which have small stores in town include Co-op, Sainsbury's and Tesco.
Marks and Spencer for ready meals and nicely packaged biscuits. 6-11 Sidney Street, Cambridge CB2 3HH, Tel 01223 355 219.
Paperchase for when you absolutely need some matching paper and envelopes, and some cute stationary. 20 Market Hill, Cambridge CB2 3NR, Tel 01223 352 524.
Steamer Trading Cookshop for those who are really serious about cookware. 18-19 Market Hill, Cambridge CB2 3NR, Tel 01223 312 482. Junior 3 said:
I think the Le Crueset pots here might be in a special shade of blue. Cambridge Blue.
Seoul Plaza is an Aladdin's Cave of oriental ingredients. Junior 3 is cooking for himself now and we picked up some rice, tofu, bean sauce, soya sauce, rice vinegar, miso paste. Unlike me, he resisted the instant noodles. 91-93 Mill Road, Cambridge CB1 2UB, Tel 01223 303 610.
The University Arms is where you would bring your visiting grandparents for a drink. Despite my unhappiness with the food here, I would say that the dining room is actually very beautiful, and I would probably not have a problem with staying overnight in one of their guest rooms. Regent Street, Cambridge CB2 1AD, Tel 01223 606 066.
Travel Couple, who are more reliable than the Good Food Guide, Michelin Guide and certainly The Times, recommended many other places which we shall endeavour to check out when we are next here.