I tried not to have a tongue-twister but it just came out that way…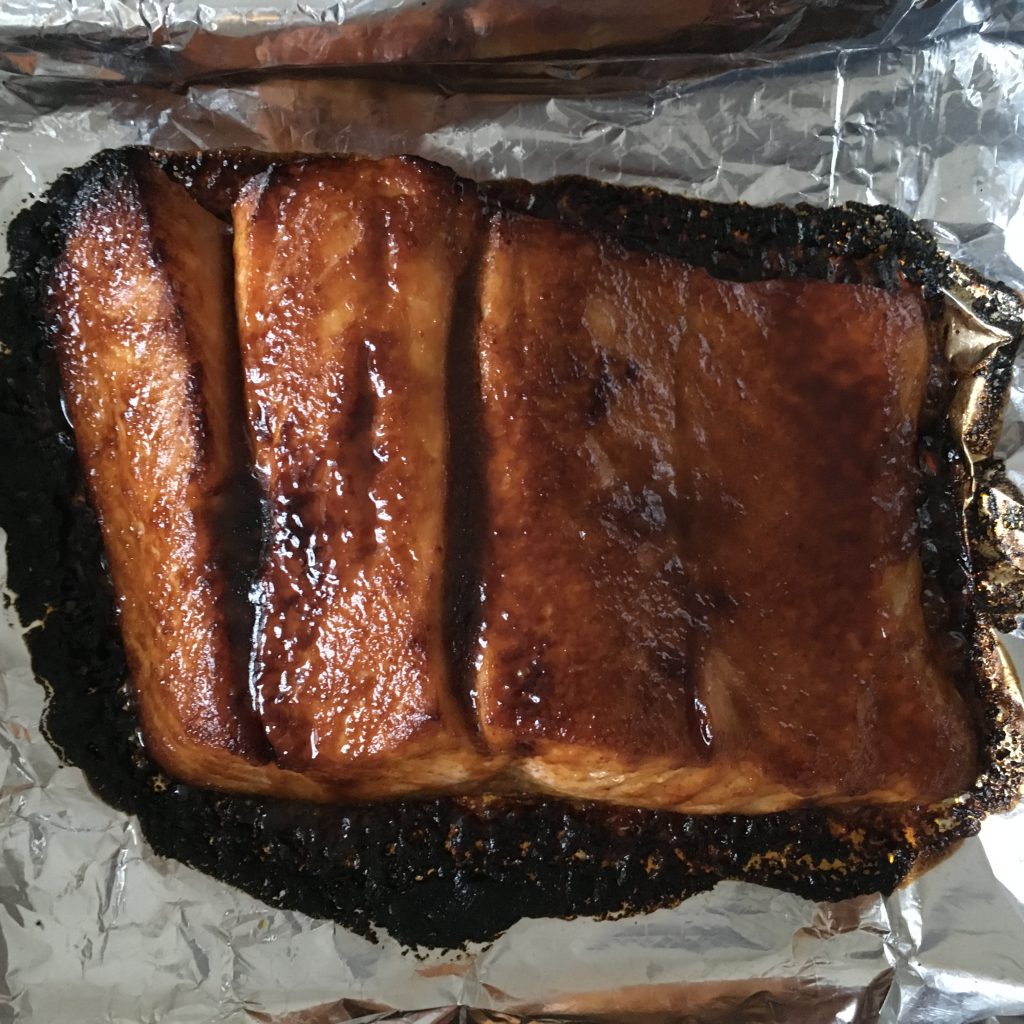 Every week, for the past 20 years, our fishman comes all the way from Grimsby in the North of England to sell us fish. His real name is Glen but he has always been known fondly by our family as The Fishman. We love salmon and used to eat it raw with short-grain rice, a touch of soya sauce and a side of pickled young ginger slices. Recently I have been a bit hesitant to eat raw fish and so I came up with two very quick marinades for the salmon, which is then grilled in the oven.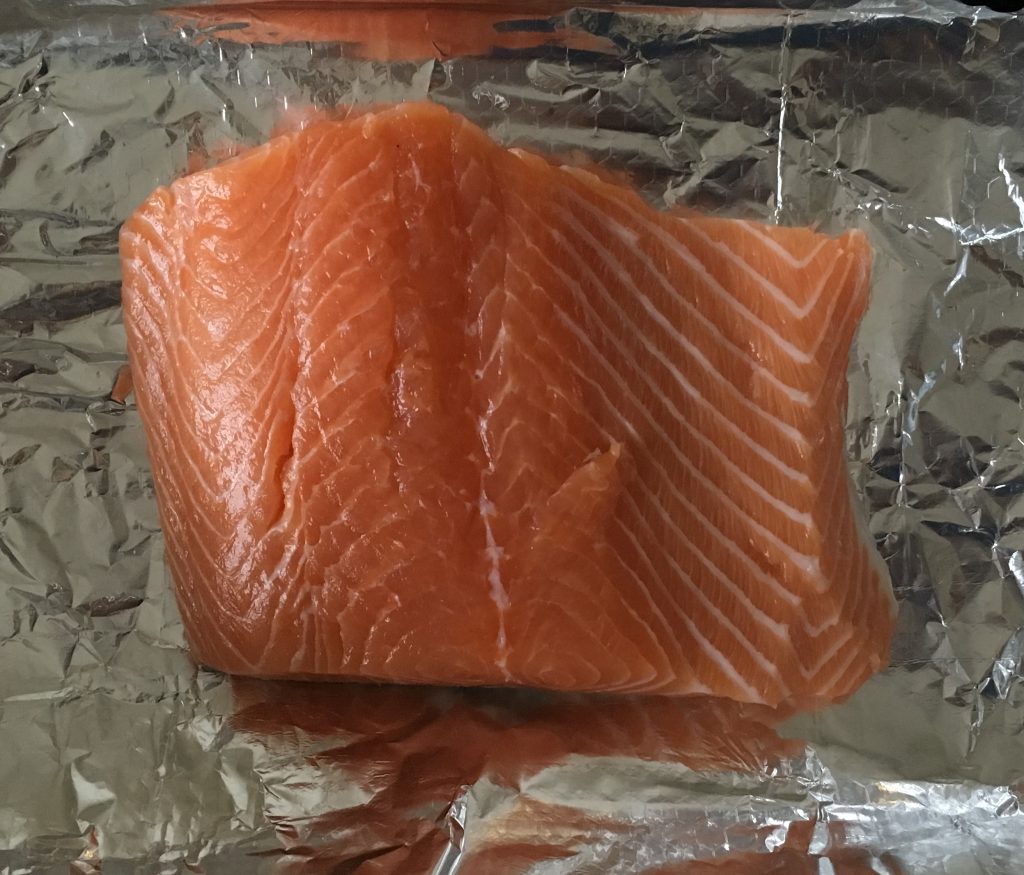 For the first marinade you need: 1 x 600 g piece of salmon fillet, 2 tablespoons each of soya sauce, soju and maple syrup and 1 teaspoon of brown (unrefined) sugar. The recipe I based this on was actually from a Japanese cookbook and the marinade was: 3 tablespoons each of soya sauce, sake and mirin and 5 teaspoons caster sugar. I adapted it to use what I had in the store cupboard and also reduced the sugar.
Simply place all the ingredients into a bowl that will hold the salmon fillet comfortably. Place the whole fillet skin side up, and leave in the fridge for half an hour. Heat the oven grill to medium. Remove the salmon and place it skin-side down on a tray and grill until cooked. Place the reserved marinade in a small pot and reduce slightly, and serve this on the side to pour over the salmon later.
The second marinade is just as easy and you need: 1  x 600 g piece of salmon fillet, 1 tablespoon each of gochujang, maple syrup and toasted sesame oil. Gochujang is Korean red pepper paste and can be found in oriental stores* and even in some supermarkets.
How to Make:
Gently make 3 – 4 long incisions in the salmon fillet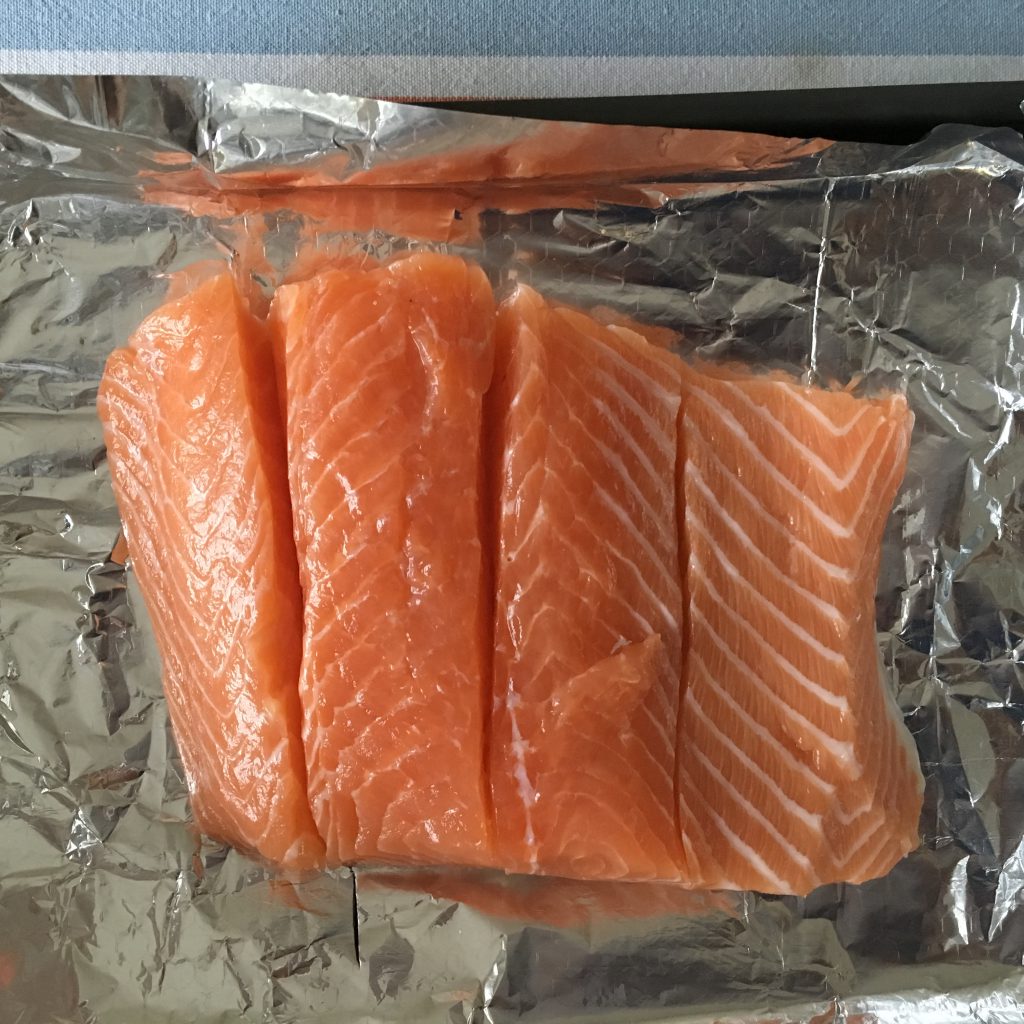 In a small bowl, stir together the gochujang, maple syrup and sesame oil until it is well mixed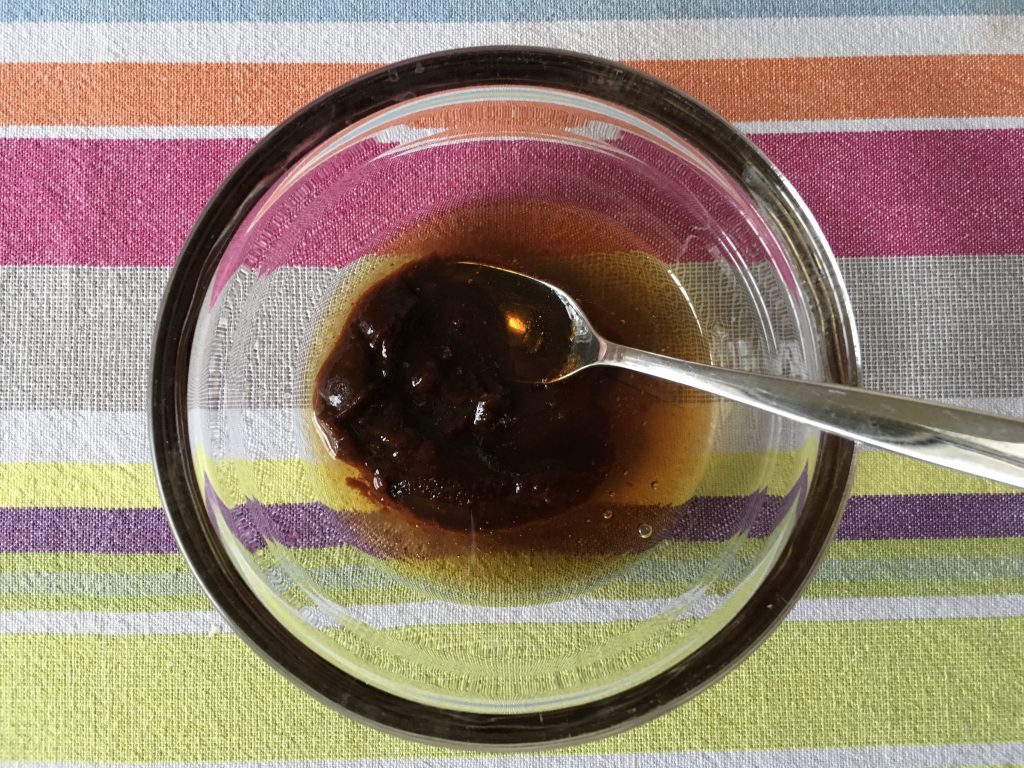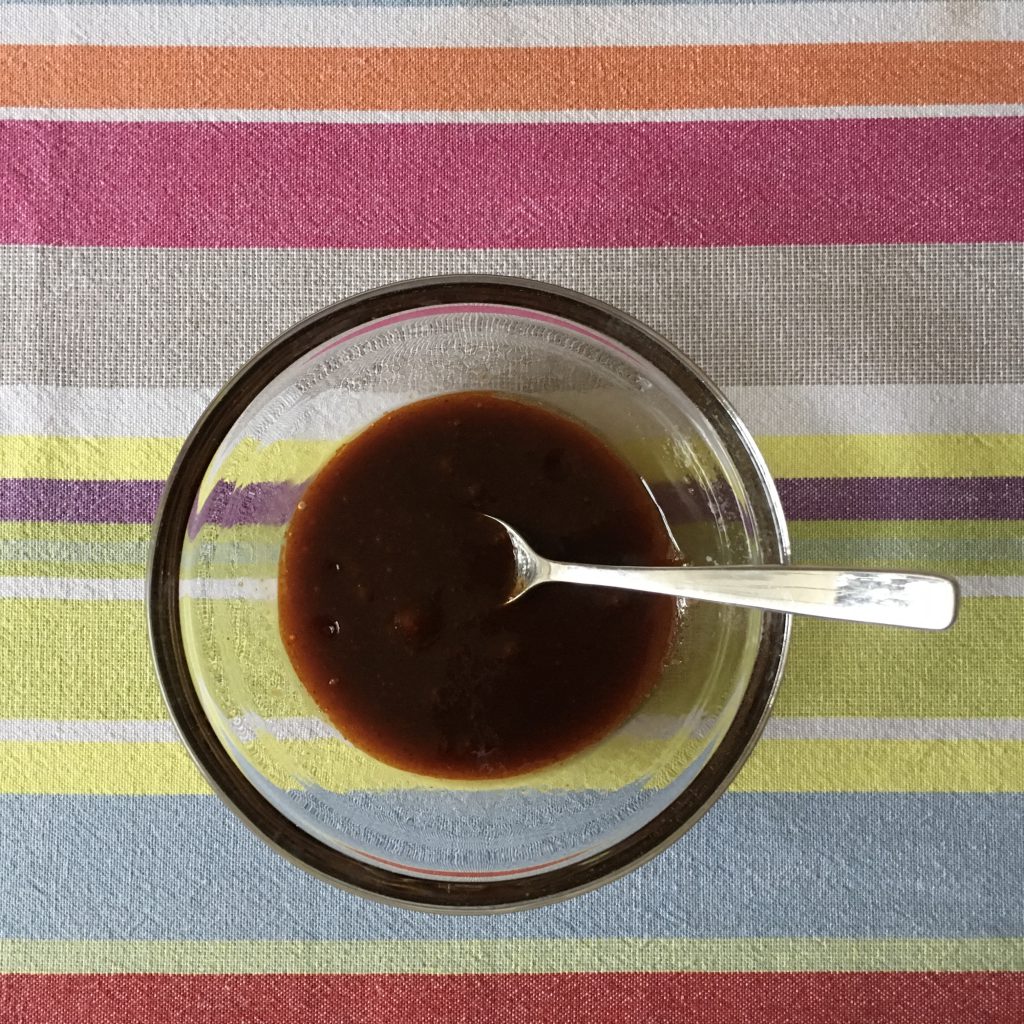 Rub the marinade over the salmon, making sure it goes into all exposed sides of the fish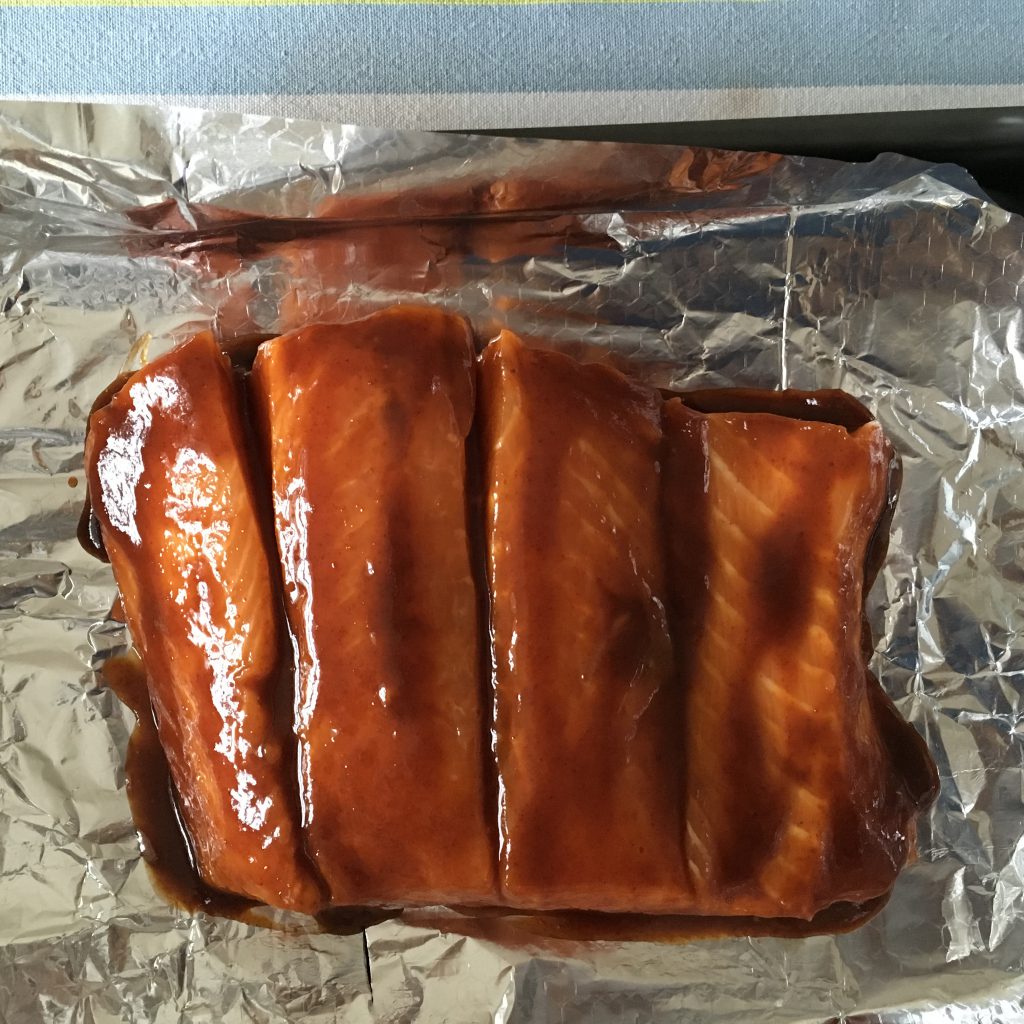 Grill the salmon under an oven grill set to medium heat and remove when it is cooked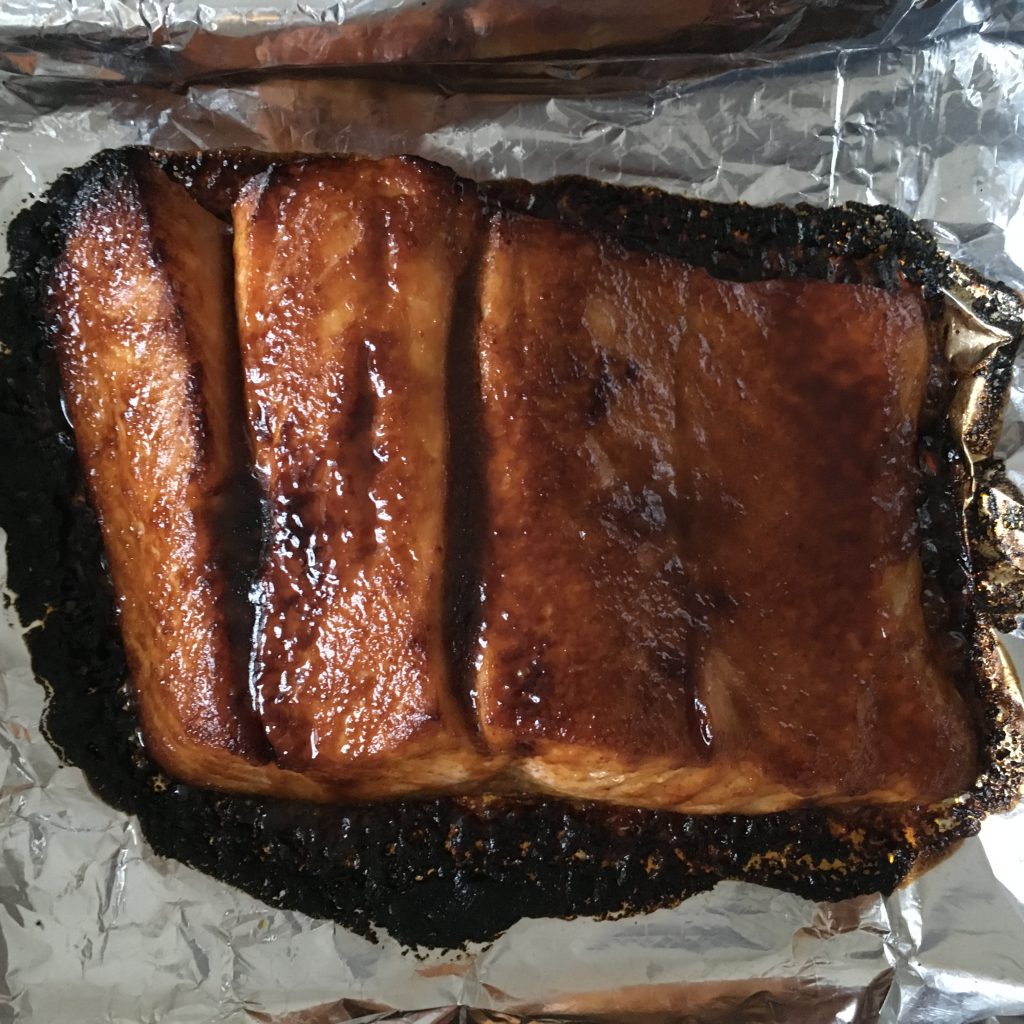 To serve, we had some carrots coated in a sherry vinegar dressing and topped with seeds and nuts. You will need: 500g carrots, peeled and cut into small pieces (or leave them whole if they are baby carrots), 2 tablespoons each of olive oil, maple syrup and sherry vinegar, 2 tablespoons each of pistachios and almonds, 1½ teaspoons each of white and black sesame seeds.
Start by toasting the pistachios and almonds, then chop roughly. I actually place the nuts on a tray and use a mini toaster oven, but you can dry fry them in a pan or roast in a hot oven for a few minutes. Separately toast the white and black sesame seeds in a small pan until it releases its aroma.
How to Make:
Place the carrots in a shallow pan, add water up to the level of the carrots and simmer until the carrots are almost cooked and the water has evaporated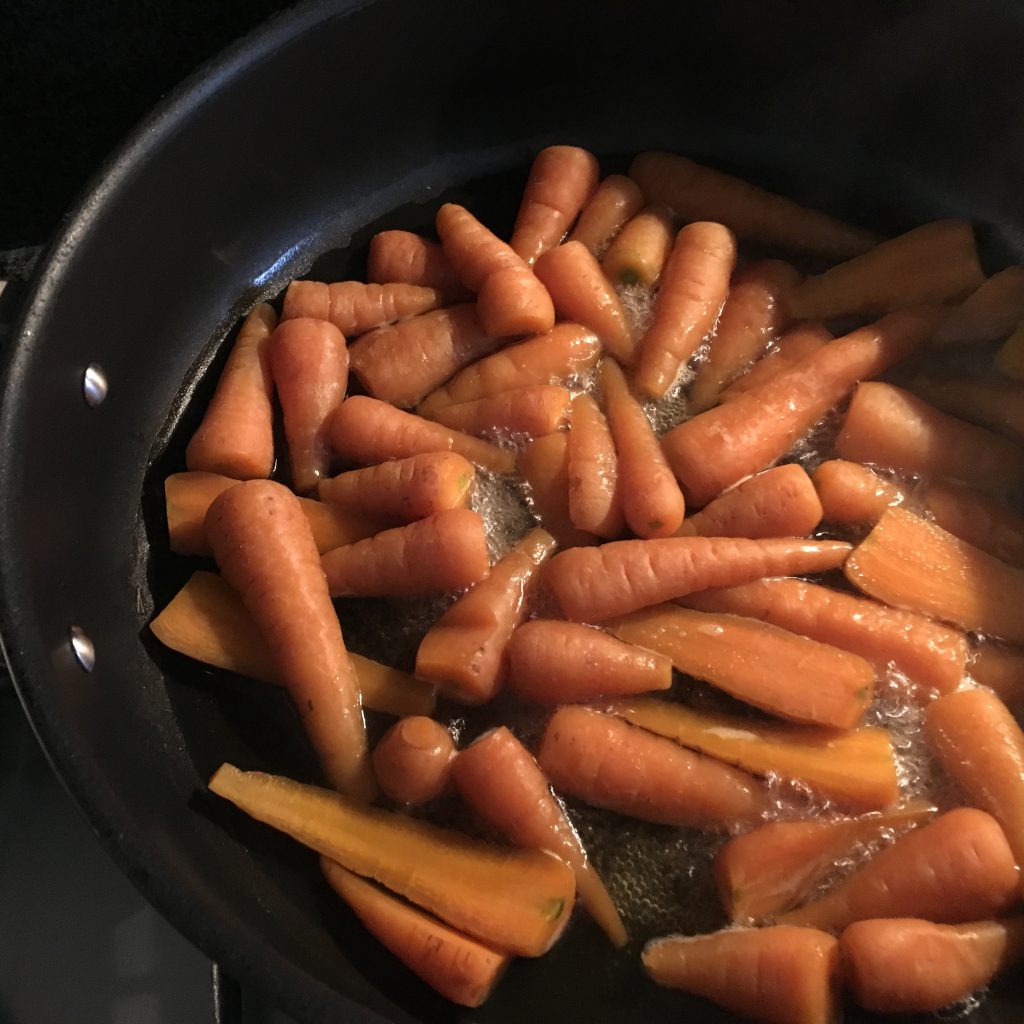 Add the olive oil and maple syrup to coat the carrots, then splash in the sherry vinegar and stir until the vinegar has evaporated slightly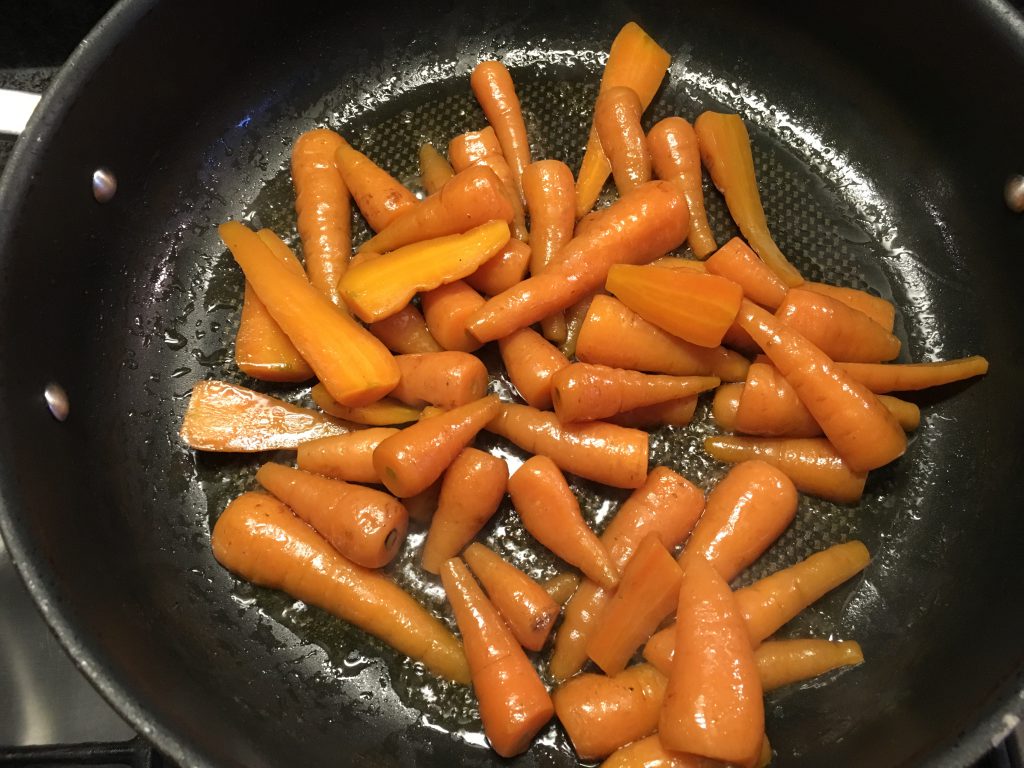 Serve the carrots topped with the seeds and chopped nuts sprinkled on top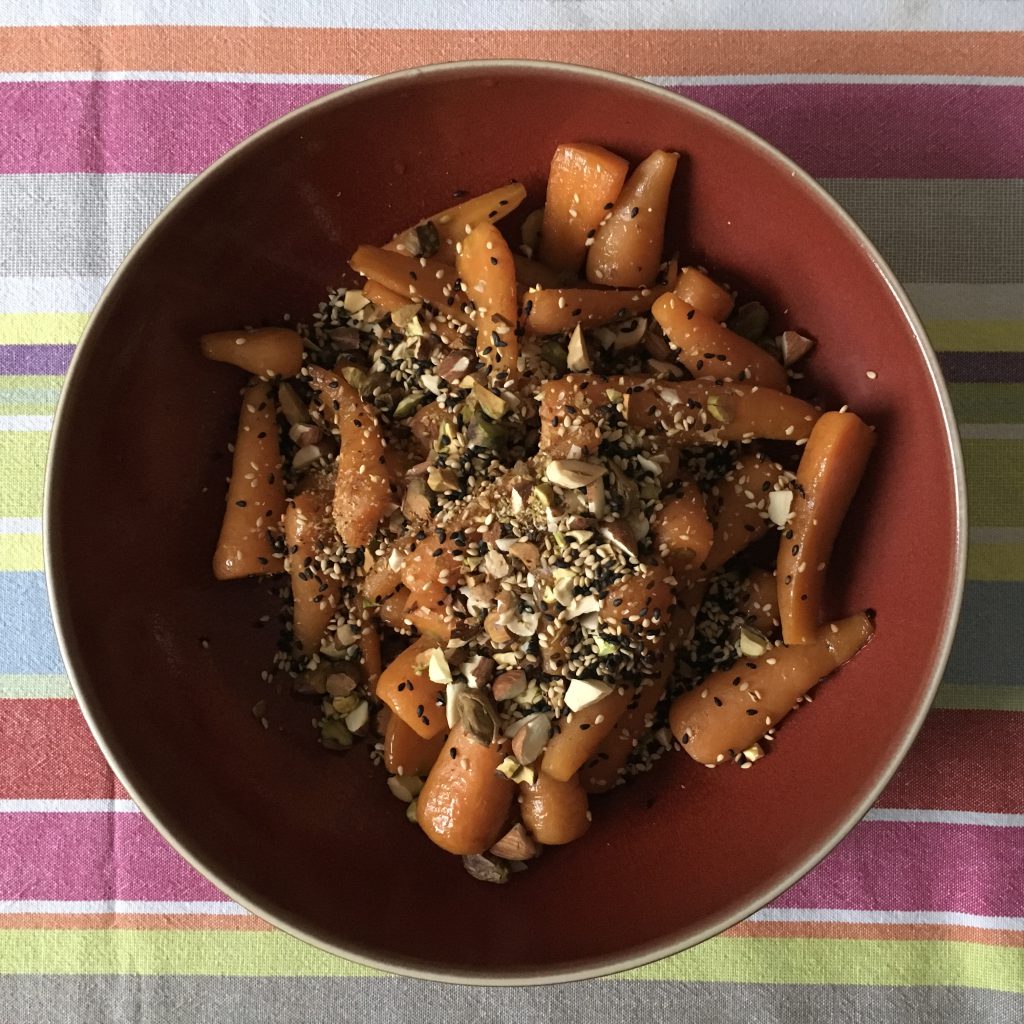 *Some oriental supermarkets in the London area where you can find gochujang:
Wing Yip with various branches in London and the UK.
See Woo  18-20 Lisle Street, London WC2H 7BA, Tel 020 7439 8325.
H Mart  (now Oseyo) 115 Tottenham Court Road, London W1T 5AH, Tel 020 7388 0160.
Natural Natural   1 Goldhurst Terrace, London NW6 3HX, Tel 020 020 7624 5734.
SK Mart   17 Goldhurst Terrace, London NW6 3HX, Tel 020 3302 4390.
Seoul Plaza   136 Golders Green Road, London NW11 8HB, Tel 020 8731 7999, and a smaller shop nearer the tube station at 15A Golders Green Road, London NW11 8DY.