New York Diary: An evening walk along Brooklyn Bridge.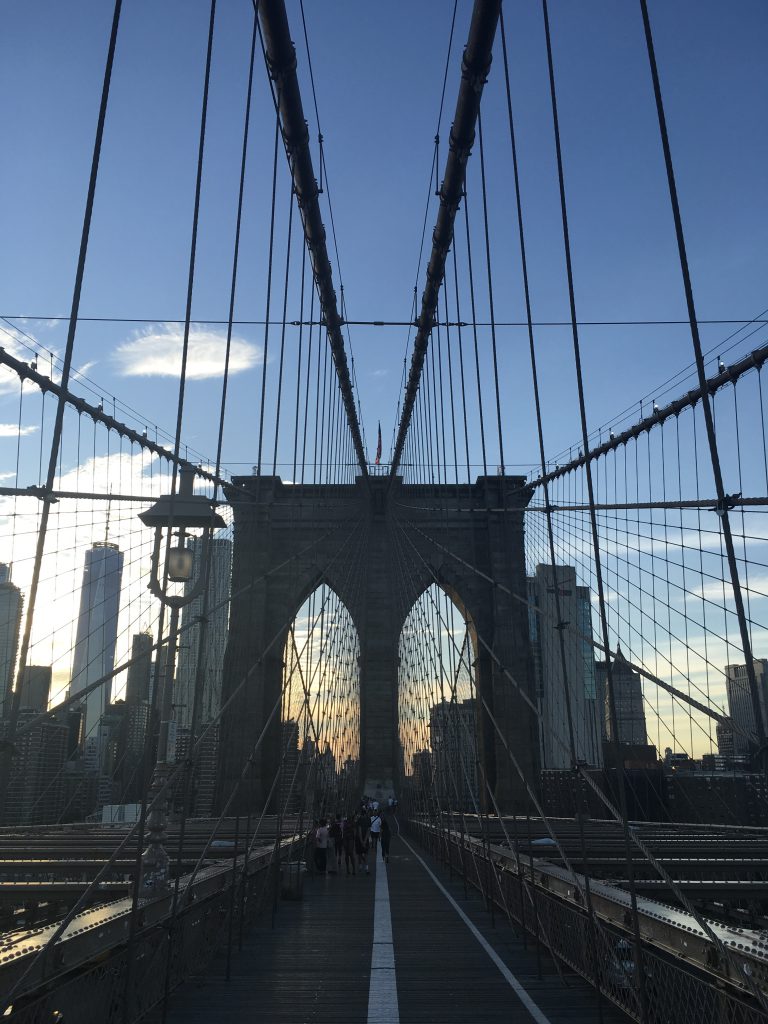 It sometimes comes as a surprise that there is good walking to be had in New York. This is an endlessly fascinating city and the opportunity to walk another new stretch is always present. On average we walked for over two hours daily during our stay*. What this meant was that we could eat whenever we were hungry and not worry about our waistline.
It was Mr Gochugaru's aim to walk across the Brooklyn Bridge, for no other reason that it was there to be crossed. It was lovely to have no specific daily timetable or work schedule.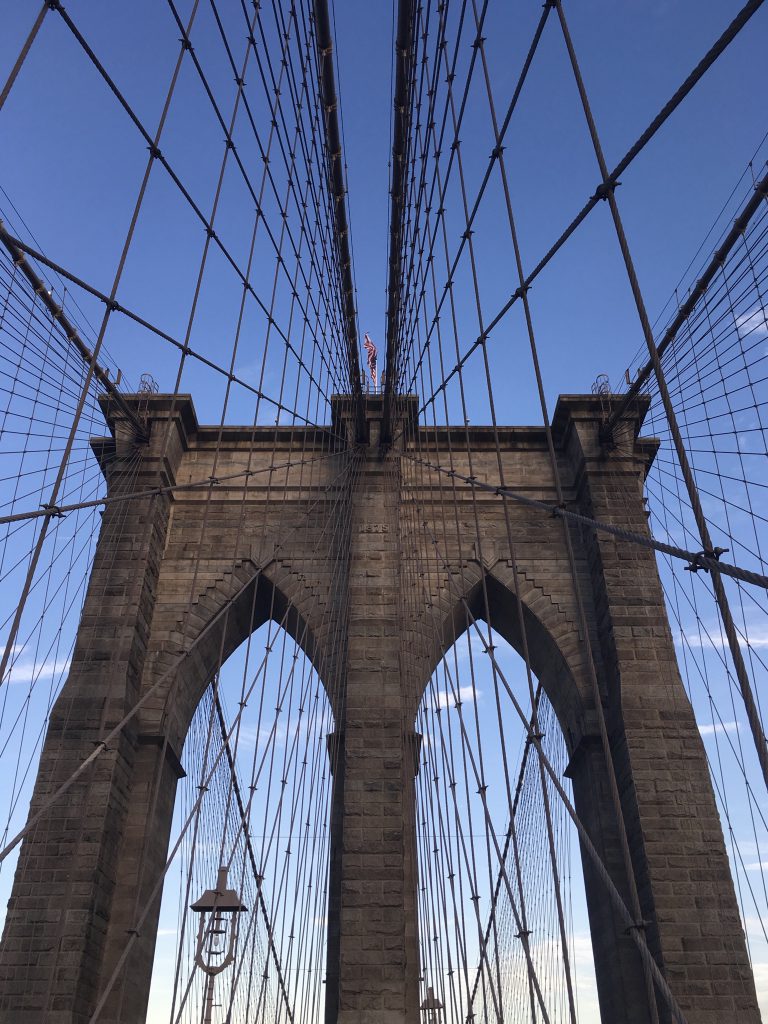 This is most of what you need to know about Brooklyn Bridge. In practical terms the only thing to work out is whether you want to walk from Manhattan to Brooklyn or from Brooklyn to Manhattan. We chose to do the latter.
As far as evening strolls go, this was a very pleasant one. Pleasant and different, because you are restricted to one narrow path. As long as you do nothing silly to get in the way of your fellow pedestrians, the walk should be without incident. People stop all the time to take photos.
It is difficult not to admire the feat of engineering behind the bridge. I love the phrase building bridges: it takes so much brain power to work out how to link one place with another and to cross an expanse of space. If humans spent more effort to join up people, places, communities and causes, perhaps we would have less time to start wars and cause destruction.
Views from Brooklyn Bridge across to Manhattan Bridge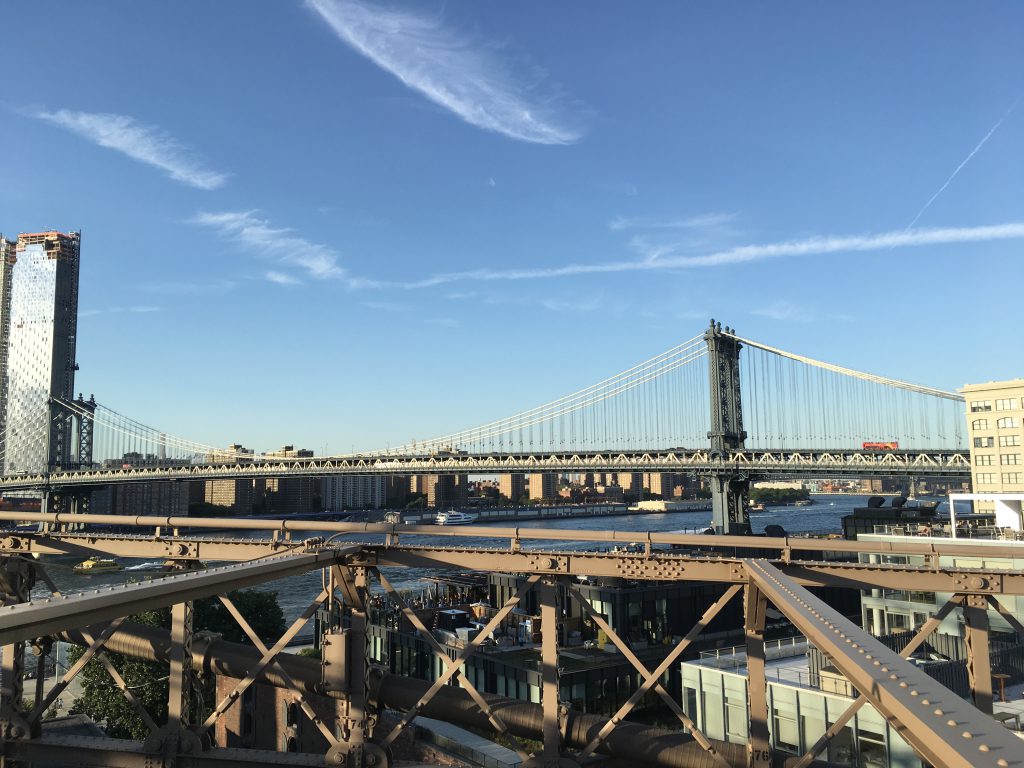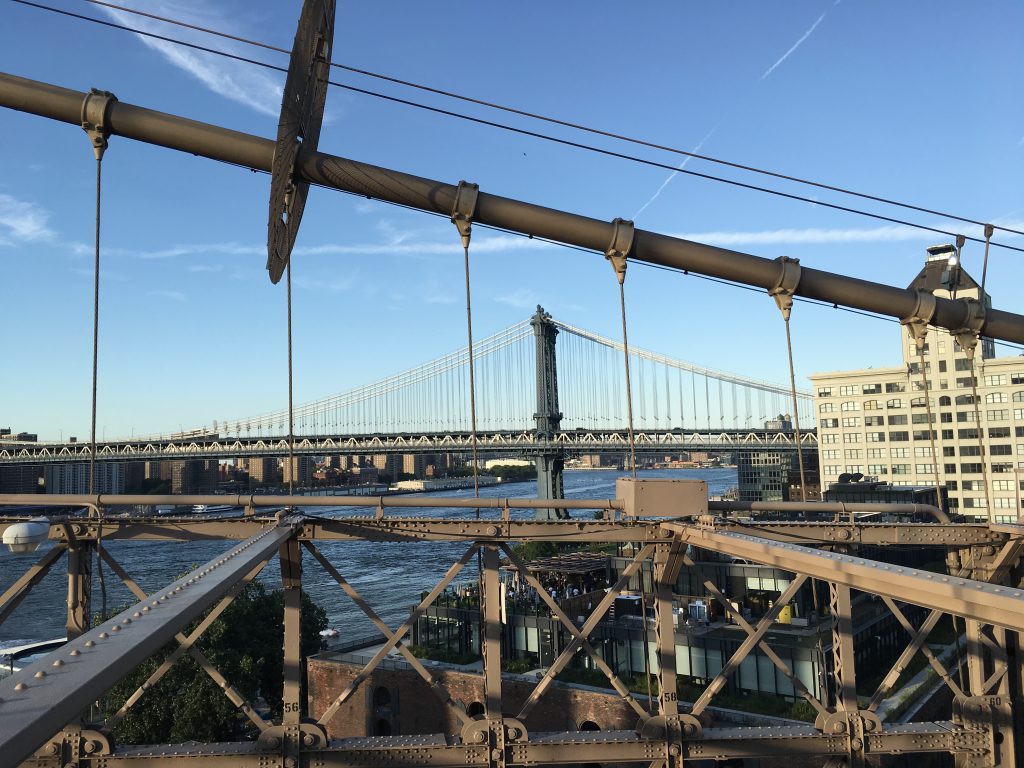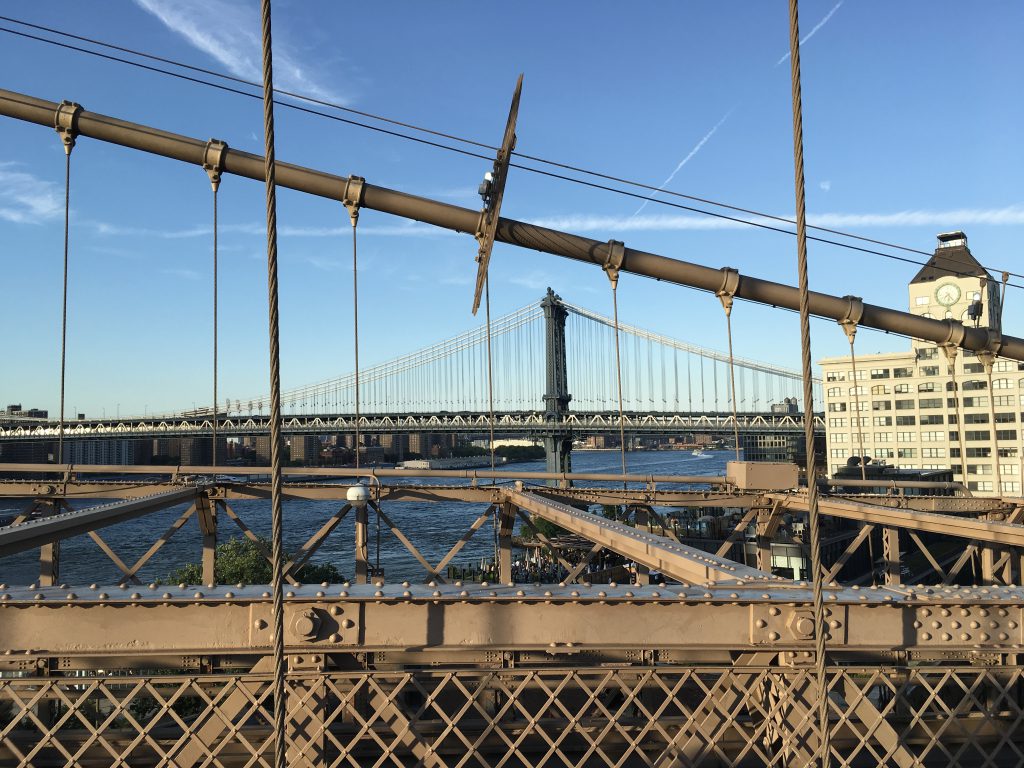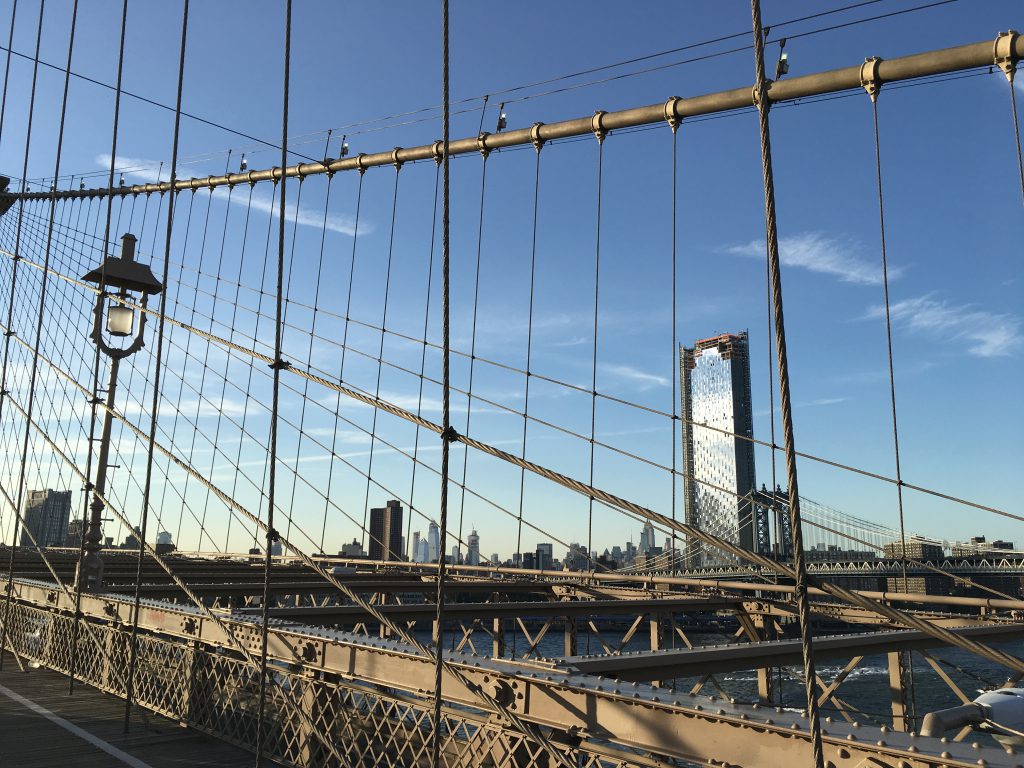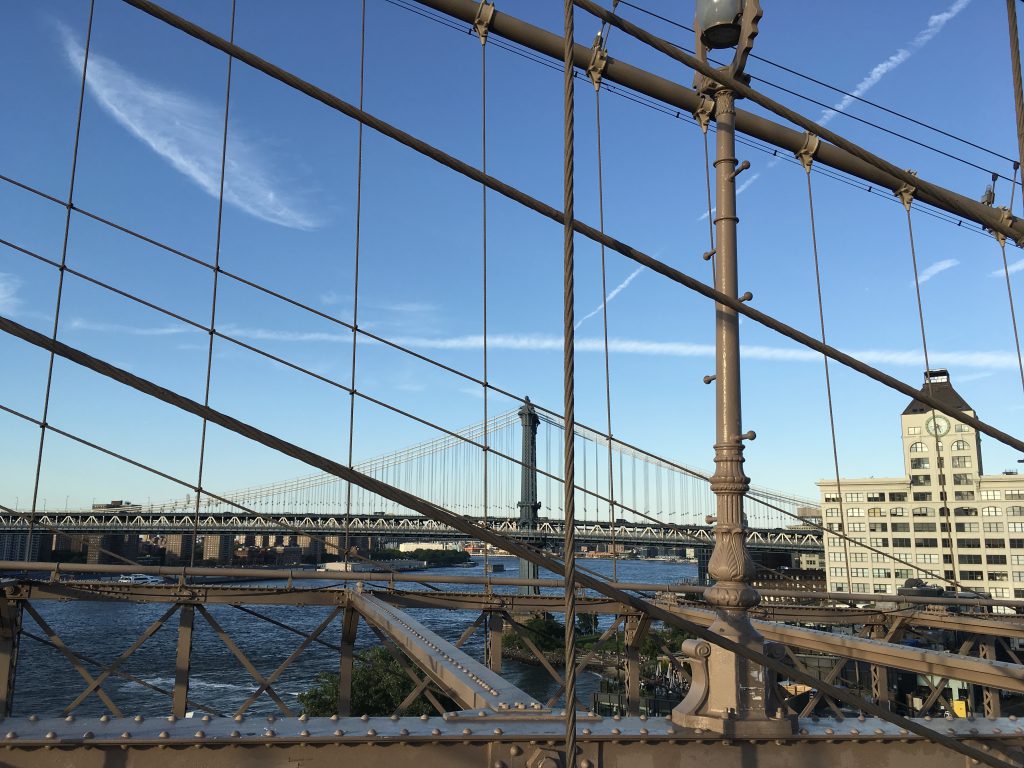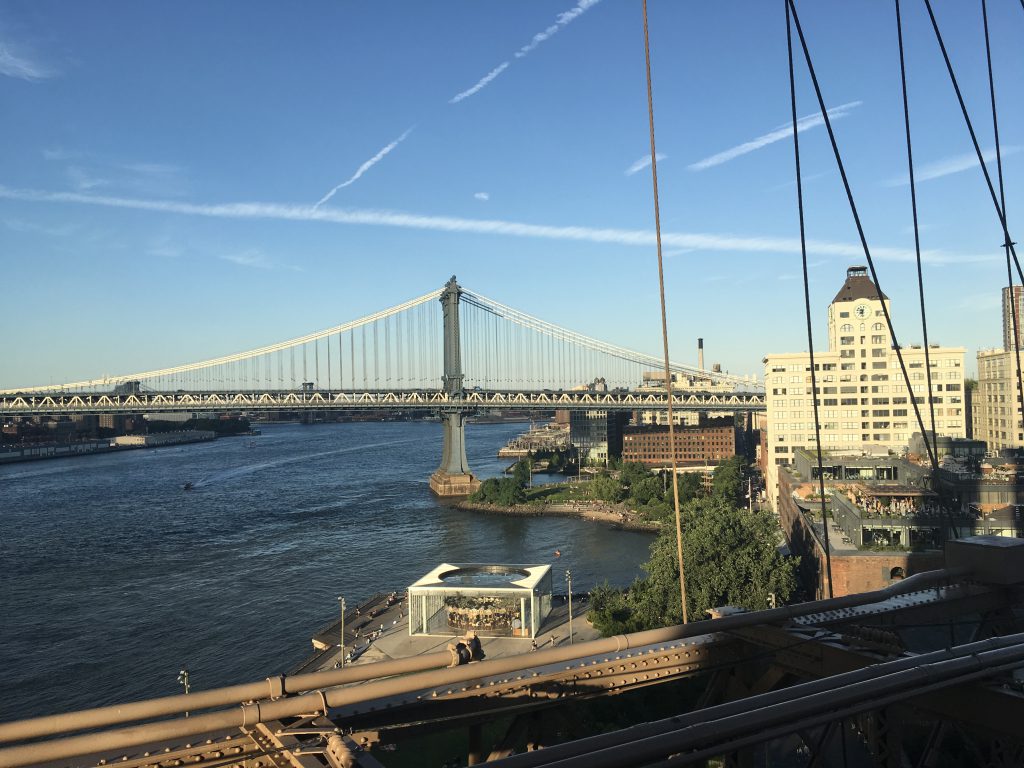 Walking away from Brooklyn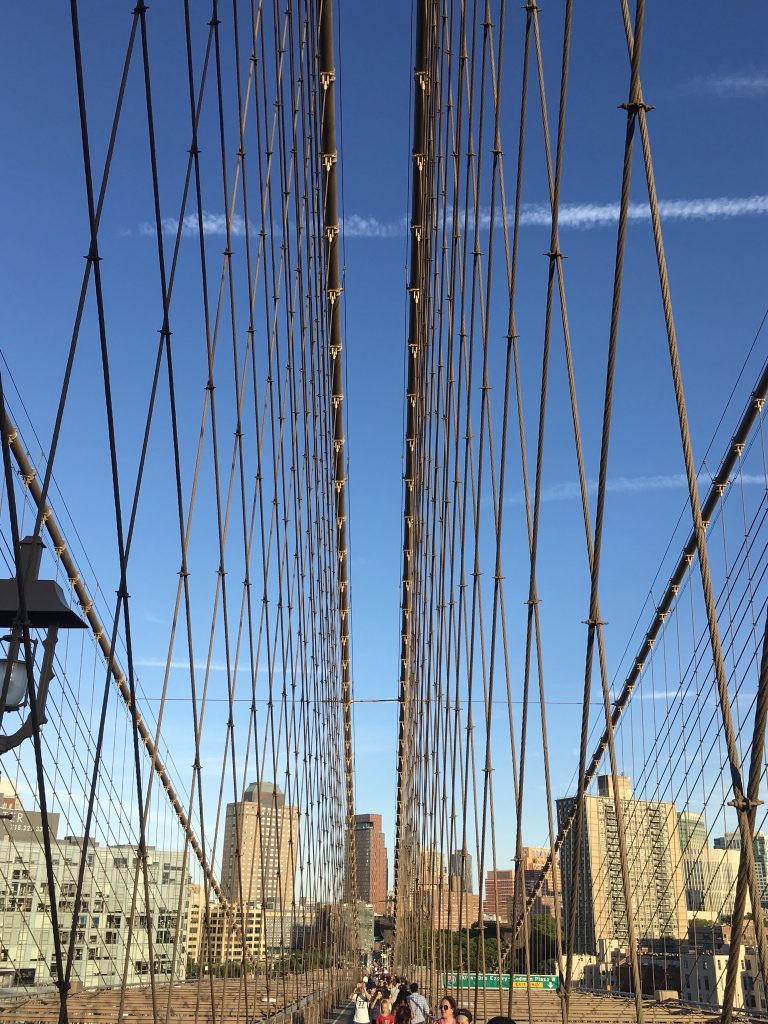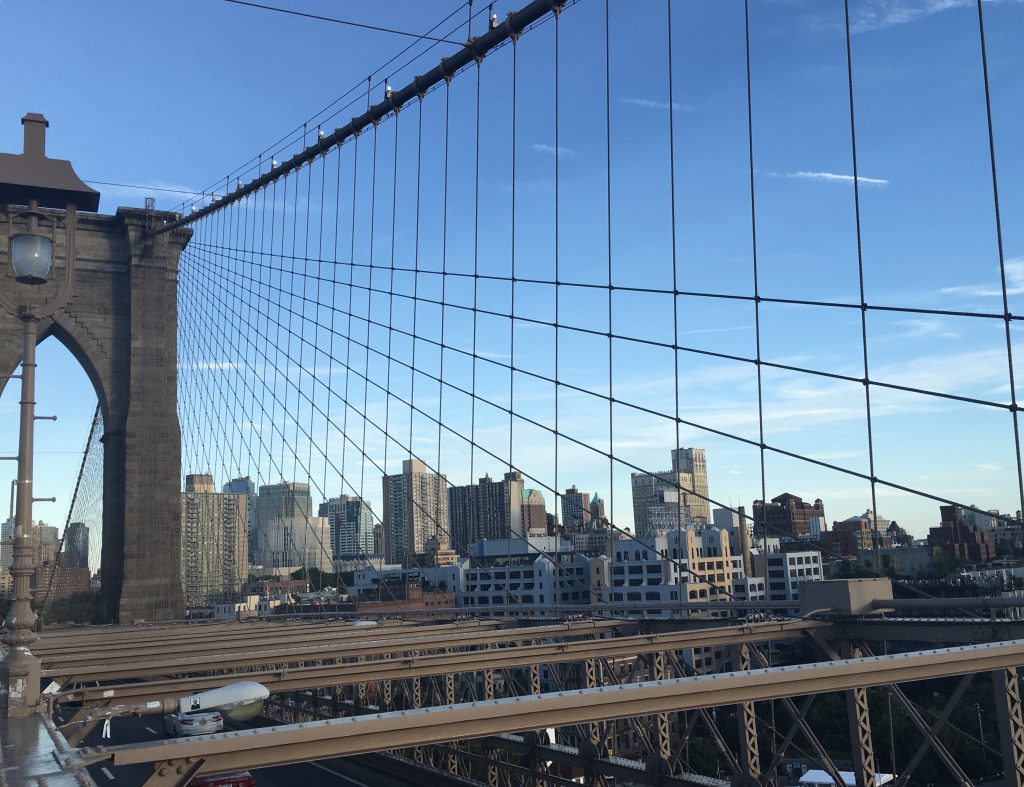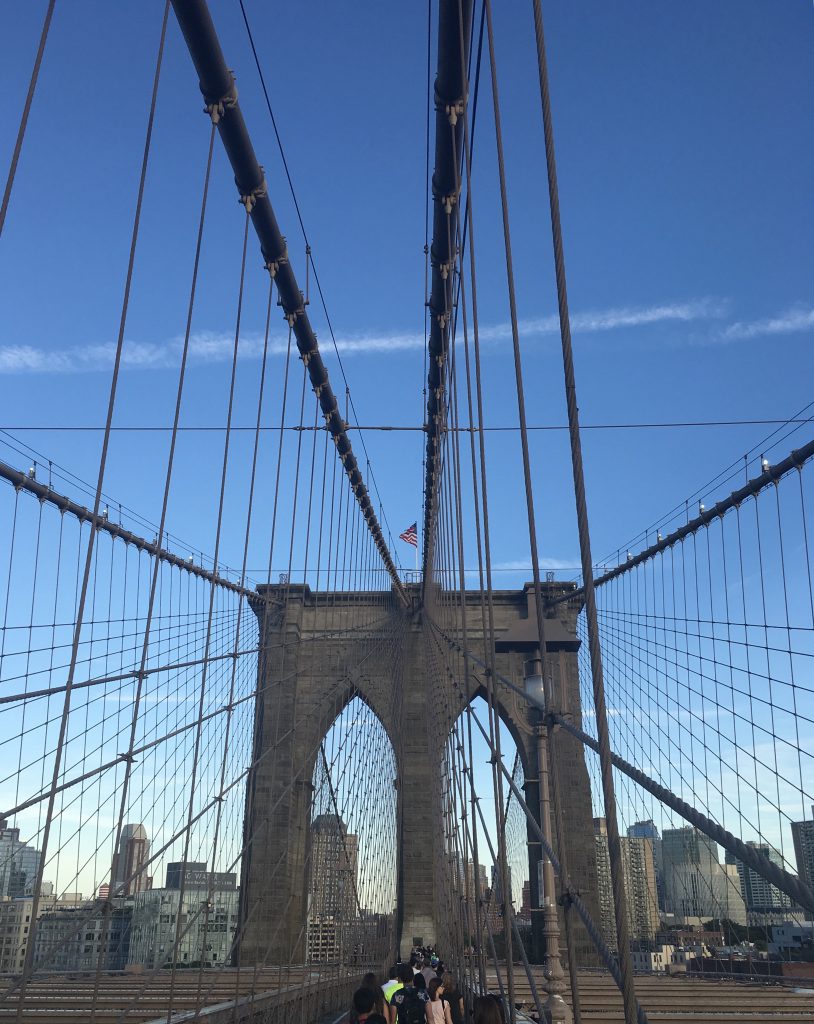 Walking towards Manhattan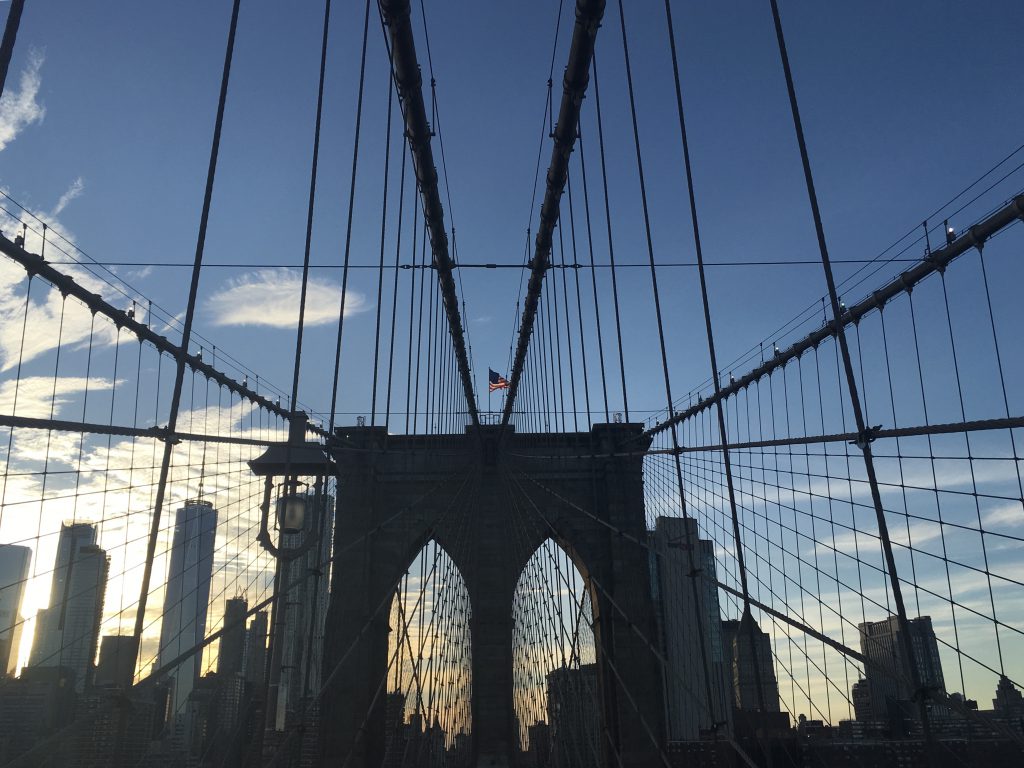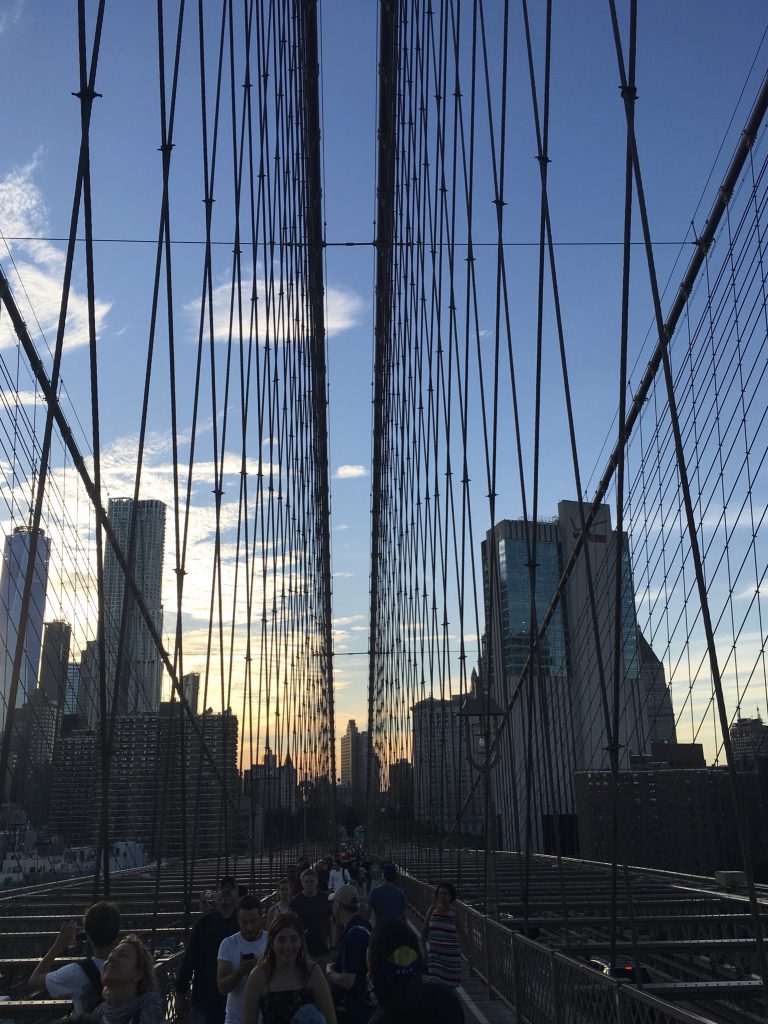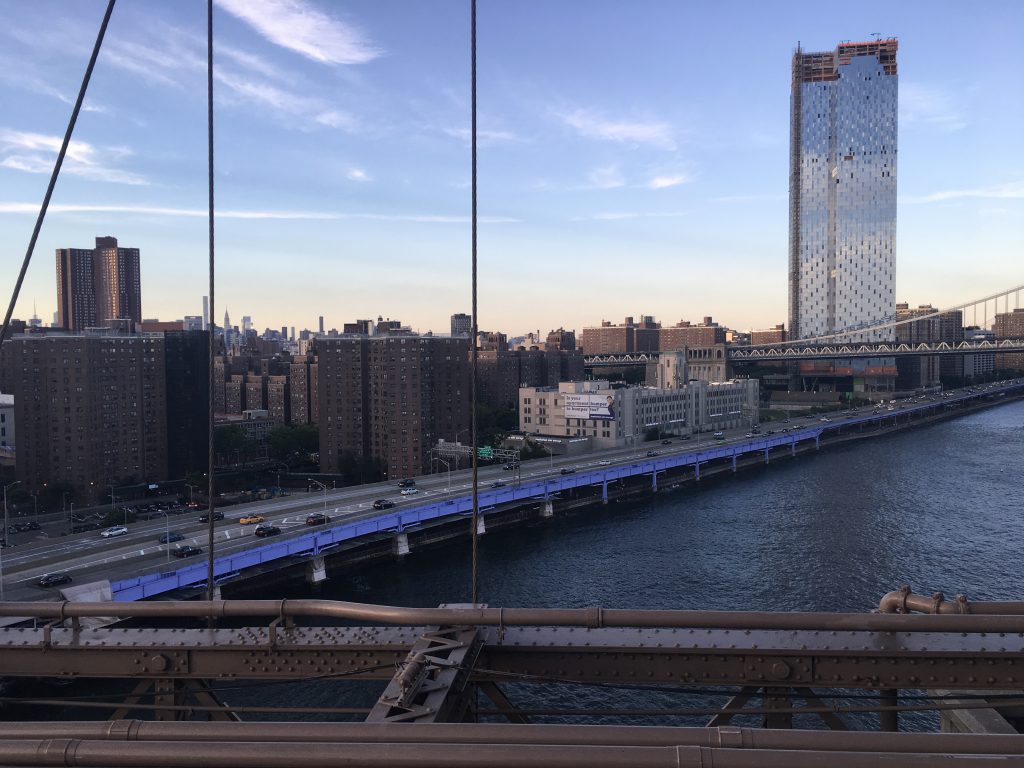 After a day of walking we were almost too tired to eat but needing sustenance, we headed to Daily Provisions to have our favourite Chicken Milanese sandwich. I will write about genius of a sandwich in a later post. It is the sort of sandwich for I would cross the road, bridge and even the Atlantic Ocean.
* For the record, in case I do not reach these walking targets again, I walked for 200 minutes or 19020 steps on 18 July 2018. That was the day we went to the New York Botanical Garden.