New York Diary: Enjoying the sunshine when it lasted.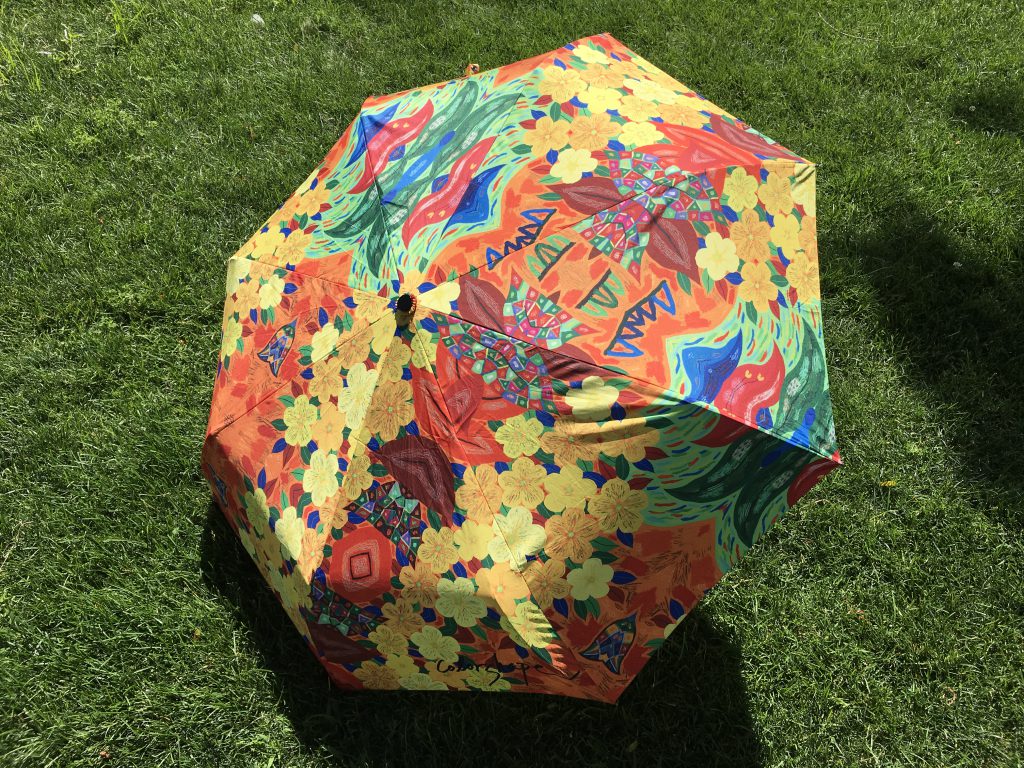 In the beginning there was sunshine. Then there was more sunshine. After which a lot more sunshine shone down on us.
But I am back in London now. Having returned from New York, three days later I headed to Kuala Lumpur to be with my parents. Then there was the annual church camp in Hampshire.
The spell of unbroken sunshine in New York, Kuala Lumpur and back in London has been absolutely wonderful. Things cooled down a bit in Hampshire in mid-August and it has remained cool, which to be honest, was a welcome relief. It is back to drinking tea but I really relished all the iced delights I had during the hot days of summer.
Keeping cool: Ice shaver in Smorgasburg, New York (top) and in Kwong Wah in Kuala Lumpur (below)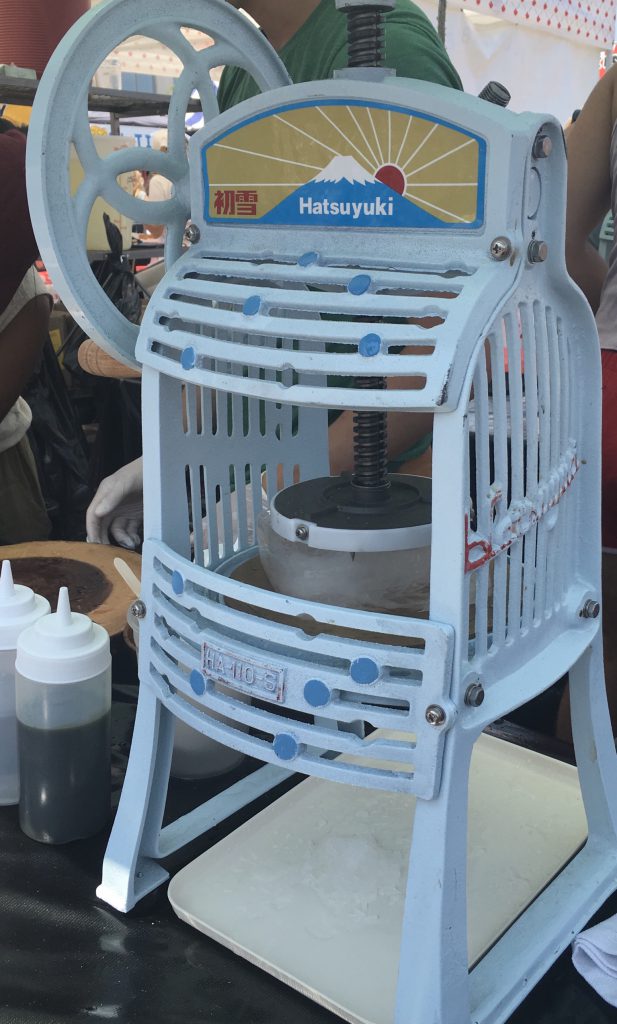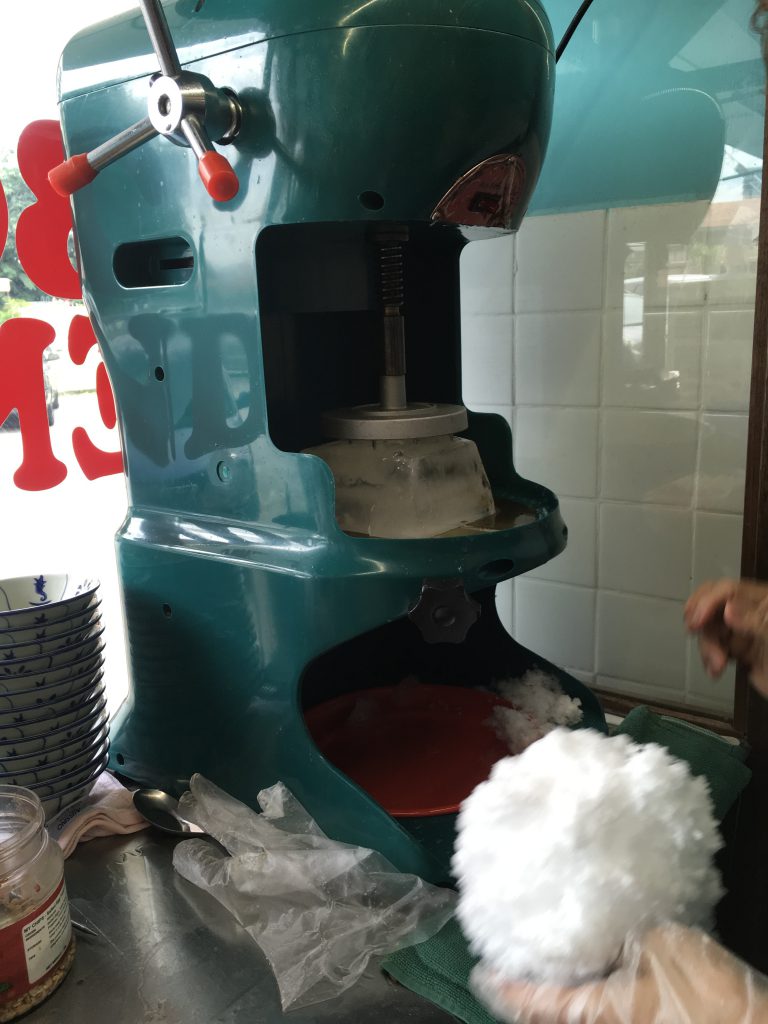 Shaved ice from Sweet Moment in New York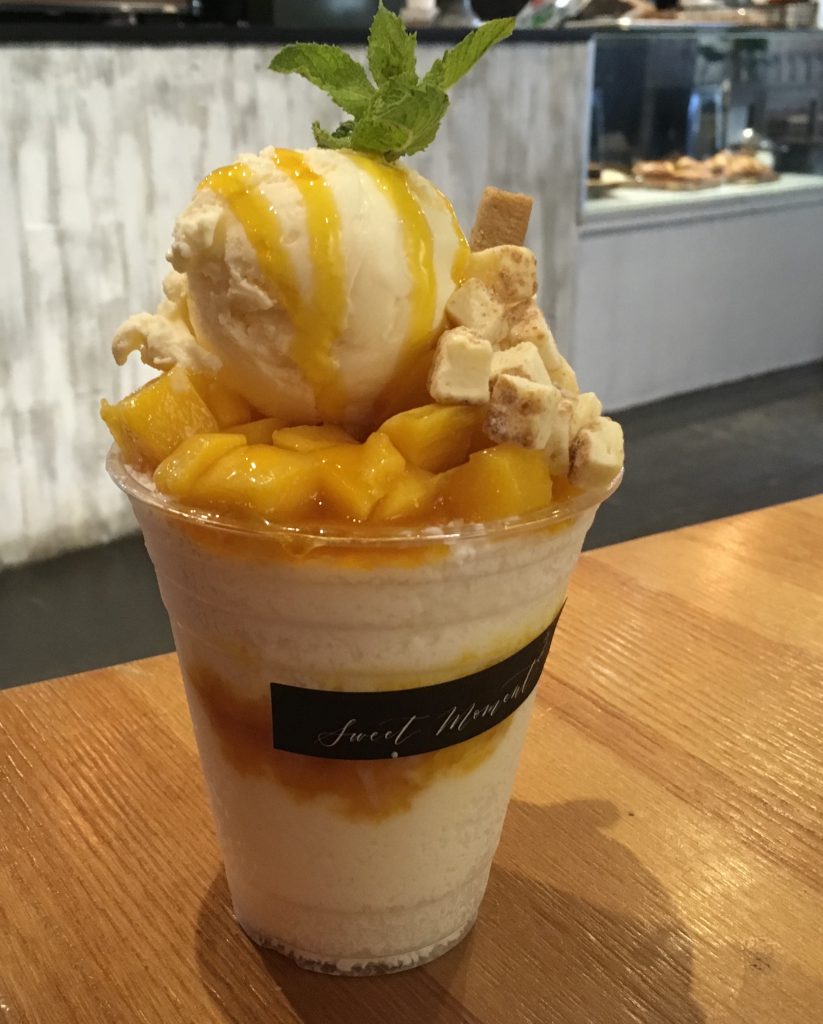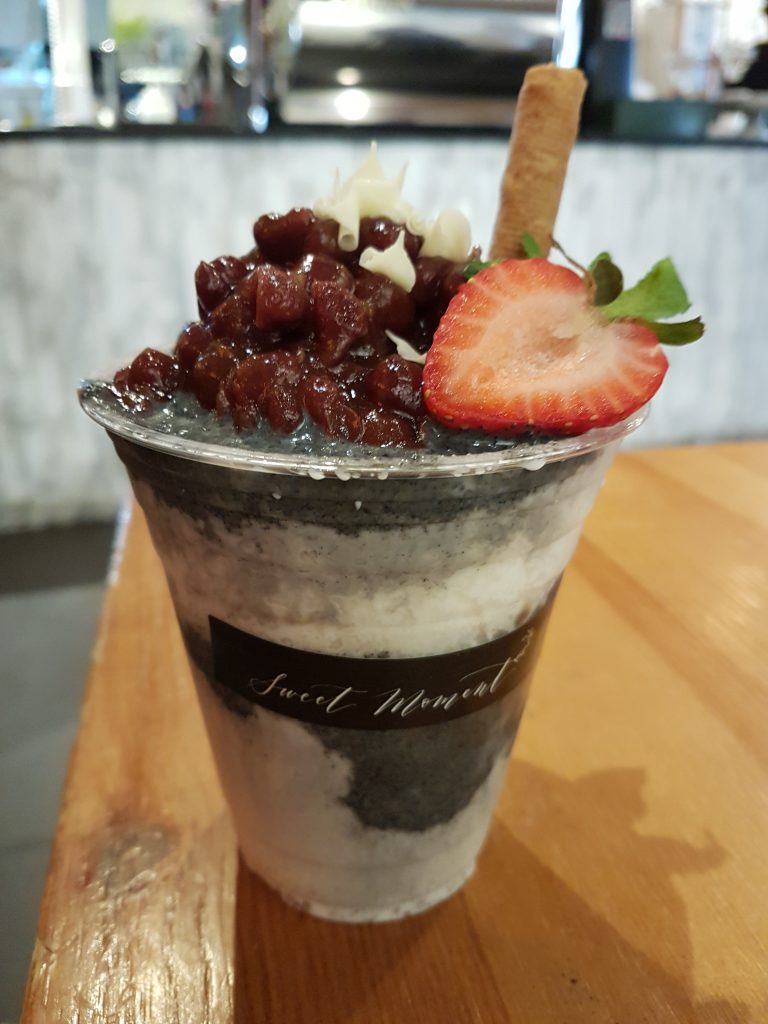 Shaved ice from Kakigori and cendol from Kwong Wah in Kuala Lumpur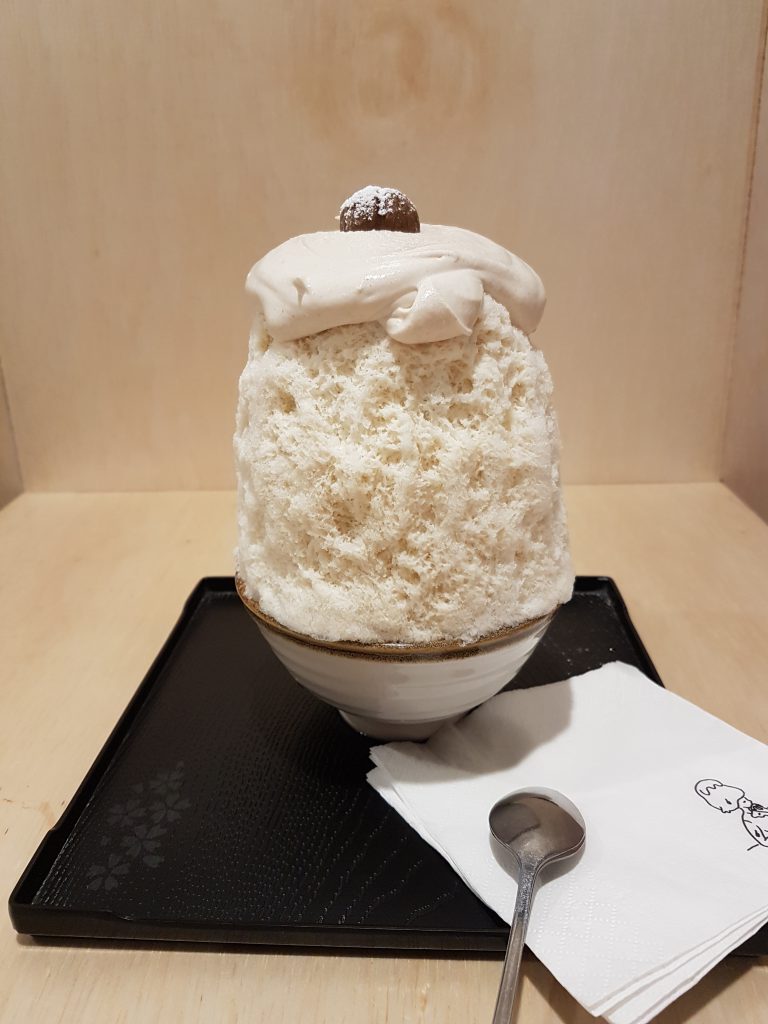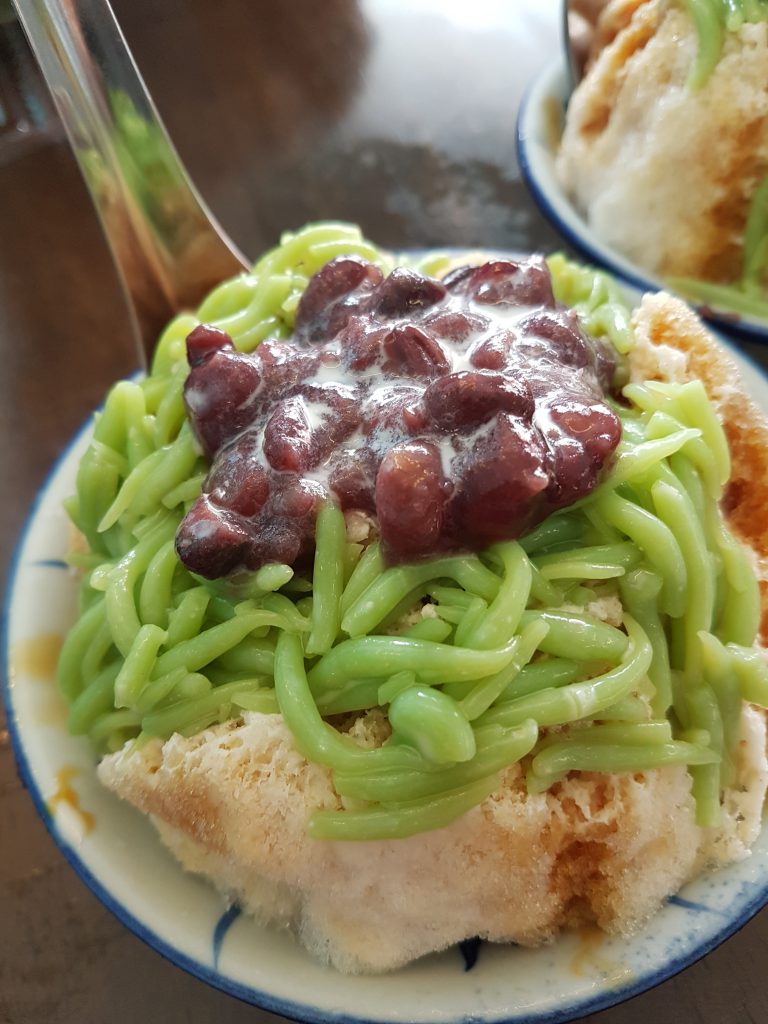 We had a wet August Bank Holiday weekend in Devon and spent day in Cambridge last Saturday. All this has left little time for writing but on the upside I have tried a lot of restaurants.*
So I am returning to New York for a final round-up of some of the food we came across and then I am starting September afresh with some recipes and perhaps some book reviews.
First off is something novel we ate at Smorgasburg. Some time ago Junior 3 was talking about something called the Ramen Burger. I quizzed why anyone would want to eat such a strange thing. In his eyes, though, it was a fun project: a burger sandwiched in between two buns made out of noodles.
When we came across this at Smorgasburg it was a must-try, mainly to see if was as strange as it sounds, but naturally not before trying some grilled lobster also with noodles. Let's get our priorities right.
Start with the lobster…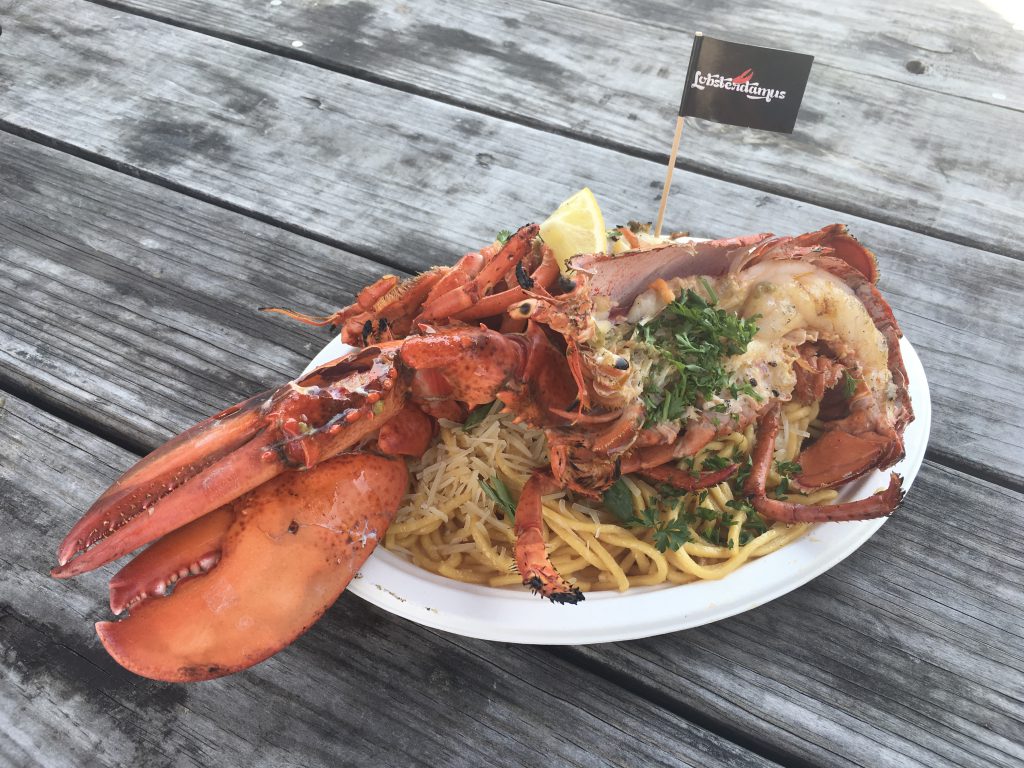 …then try the ramen burger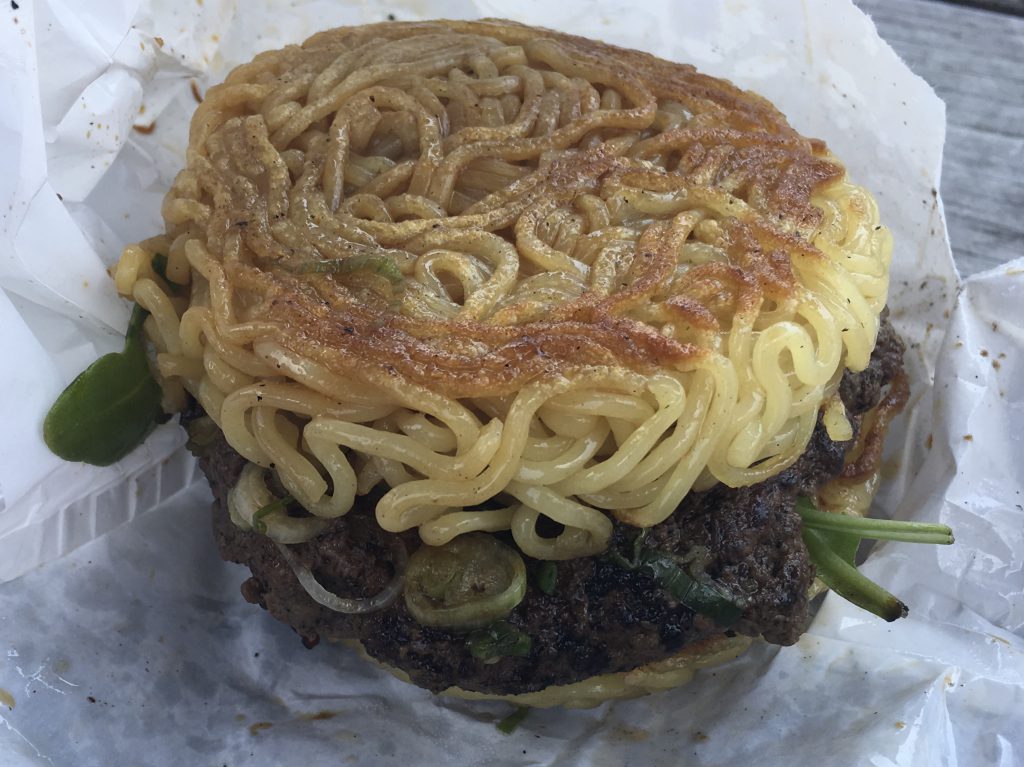 I can honestly say that the ramen burger was a one off and it is quite a strange thing indeed to eat. It was also very messy. However I applaud the genius behind such a gimmick because I myself simply do not have the imagination to create hybrids such as this as well as the cronut (cross between a croissant and a doughnut) and other such items.
Bread is a constant in our lives and on our first night in New York we bought a lovely sourdough loaf in Whole Foods Market. Our top sandwich was the Chicken Milanese from Daily Provisions.
Yes, I ate the same sandwich twice, at the beginning and at the end of our holiday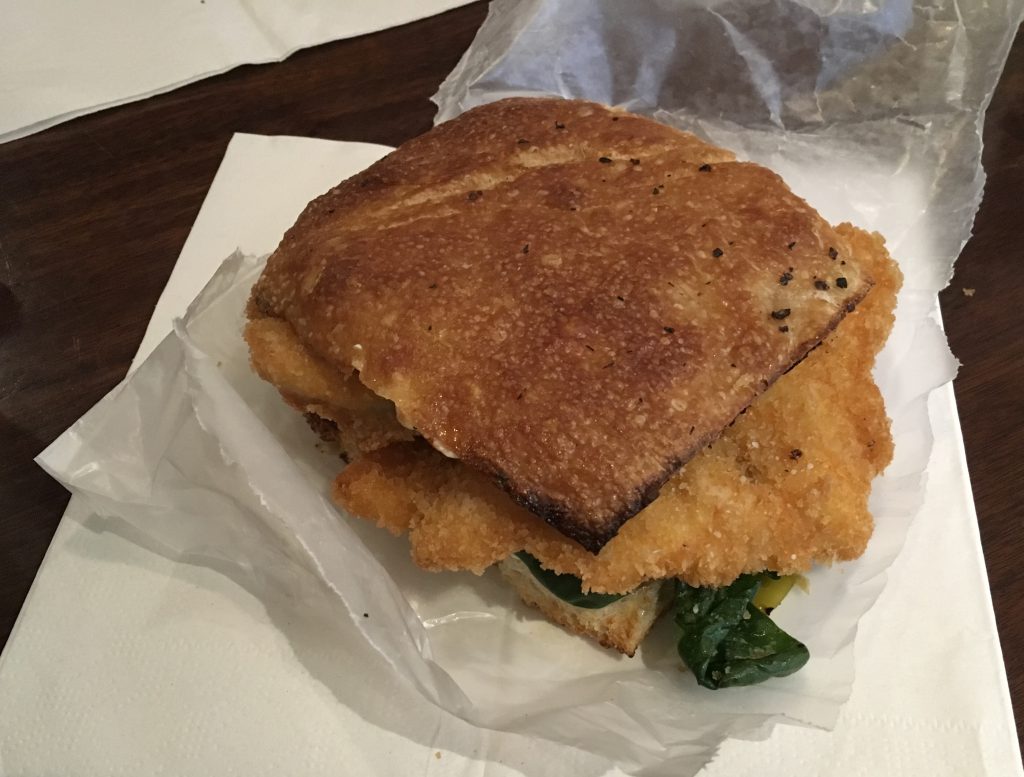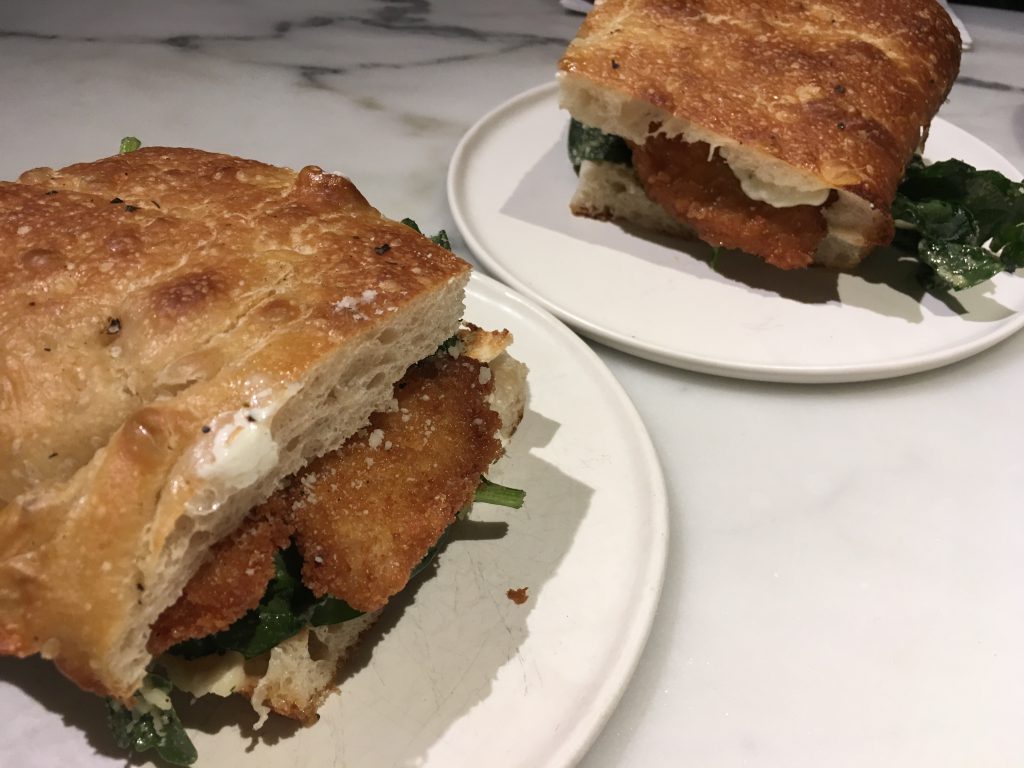 I was not sure if Mexican Cola is a snub to the current President, but Wikipedia might have an explanation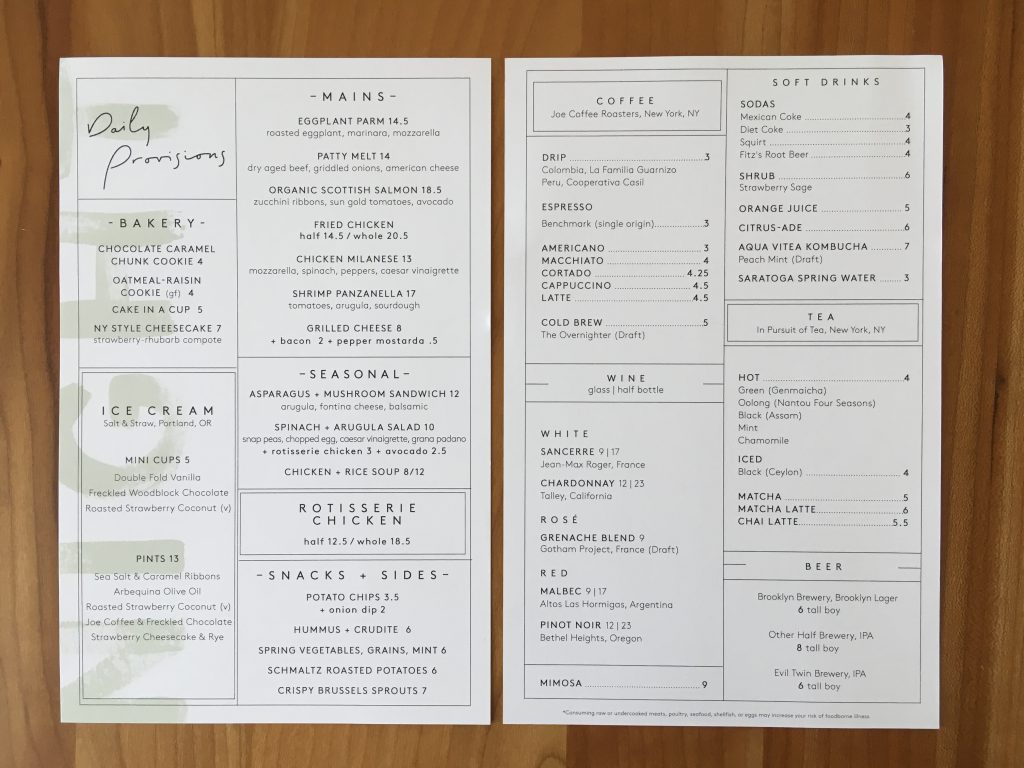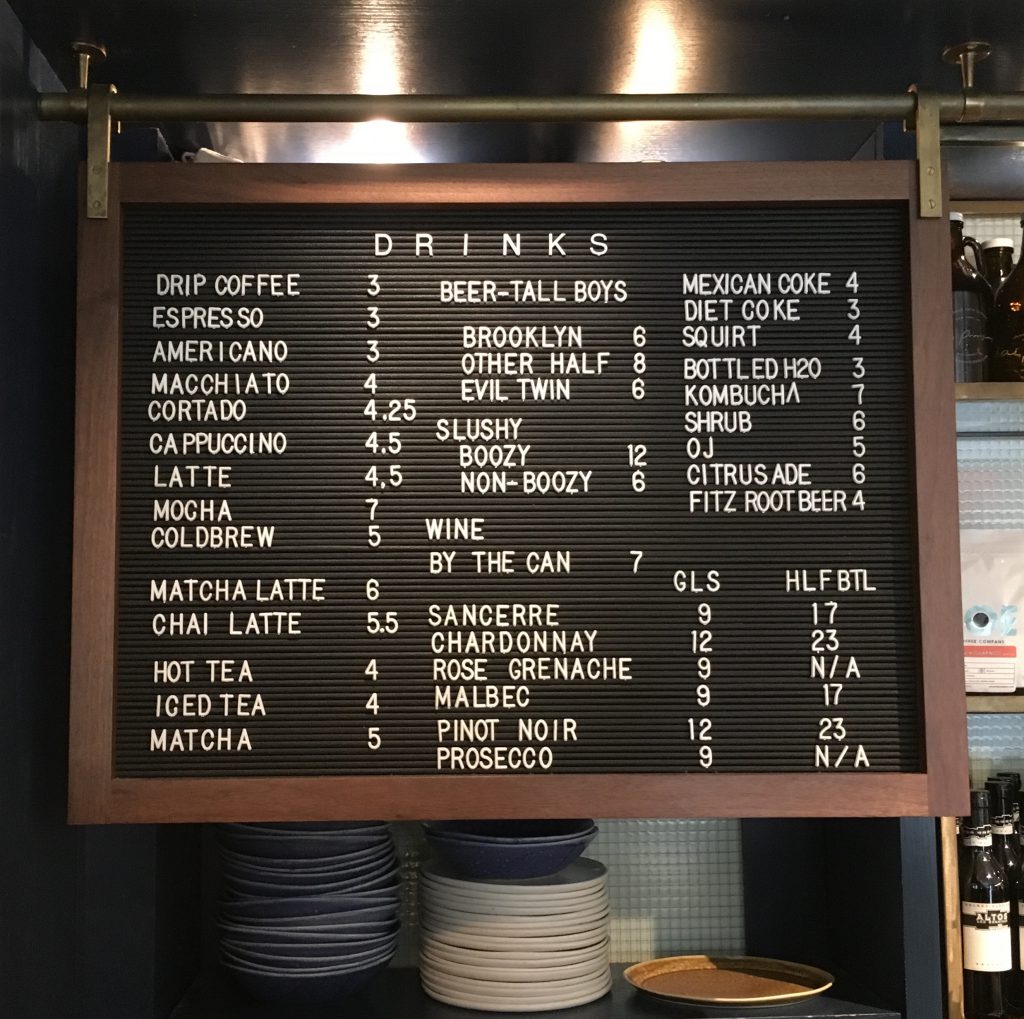 One new bakery we tried was Sullivan Street Bakery where we had breakfast on our last day in New York. It is impossible to eat it all, of course, so a compromise was to buy the baking book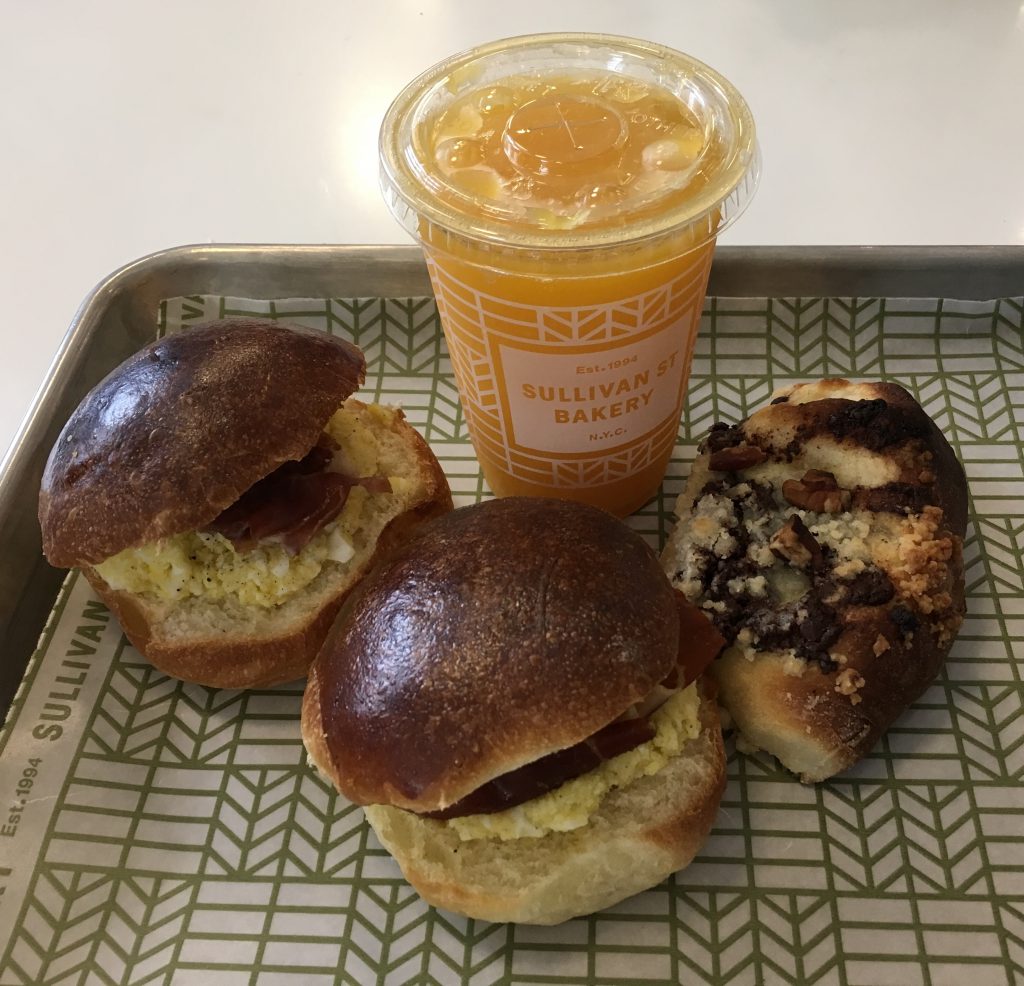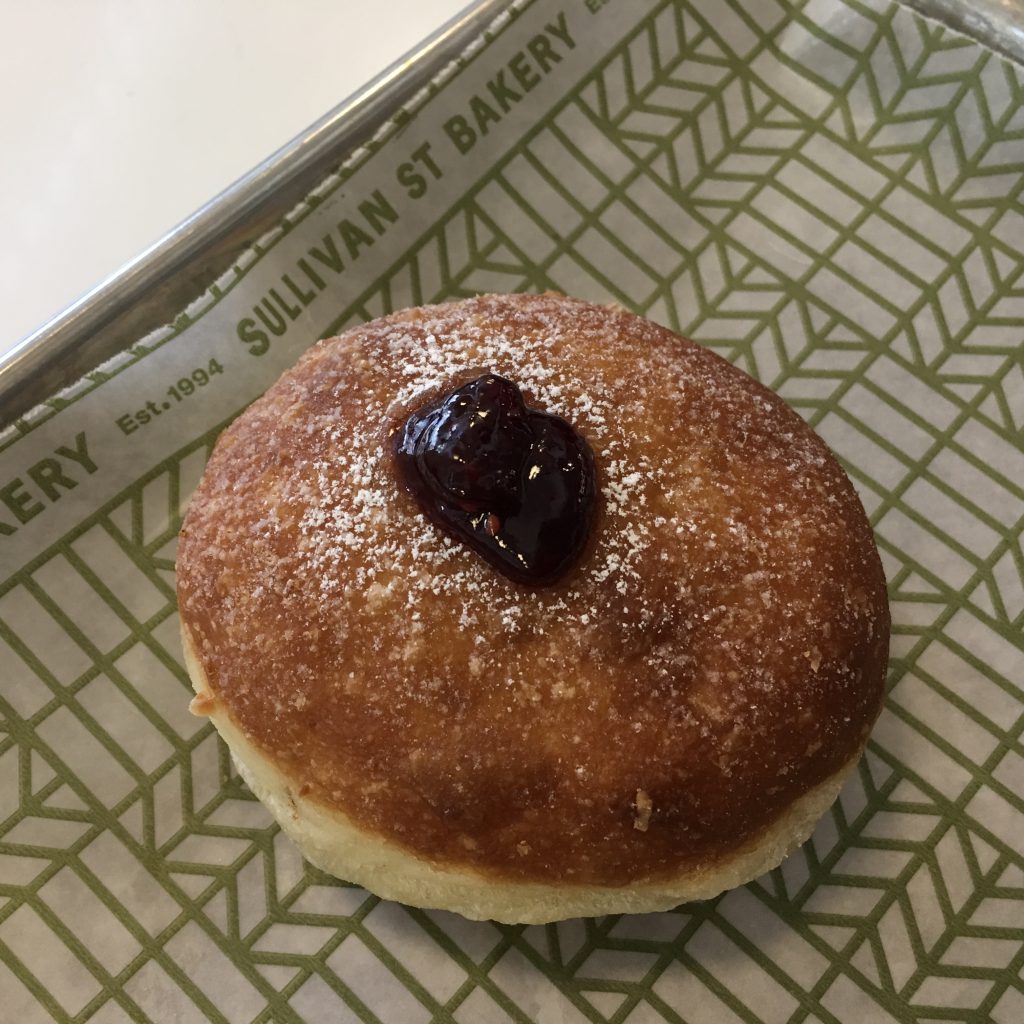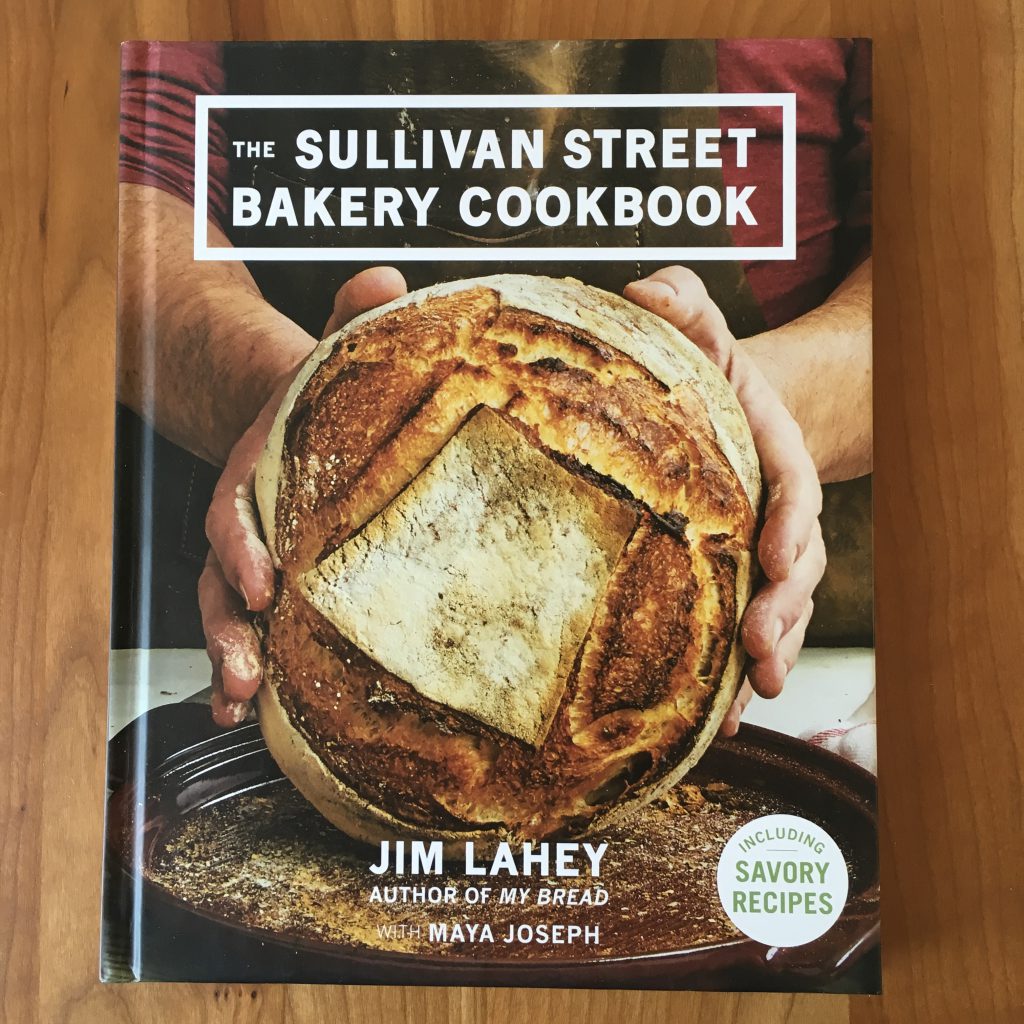 Leaving the theme of Hot, here are some hot sauces displayed beautifully in the Bedford Cheese Shop in Brooklyn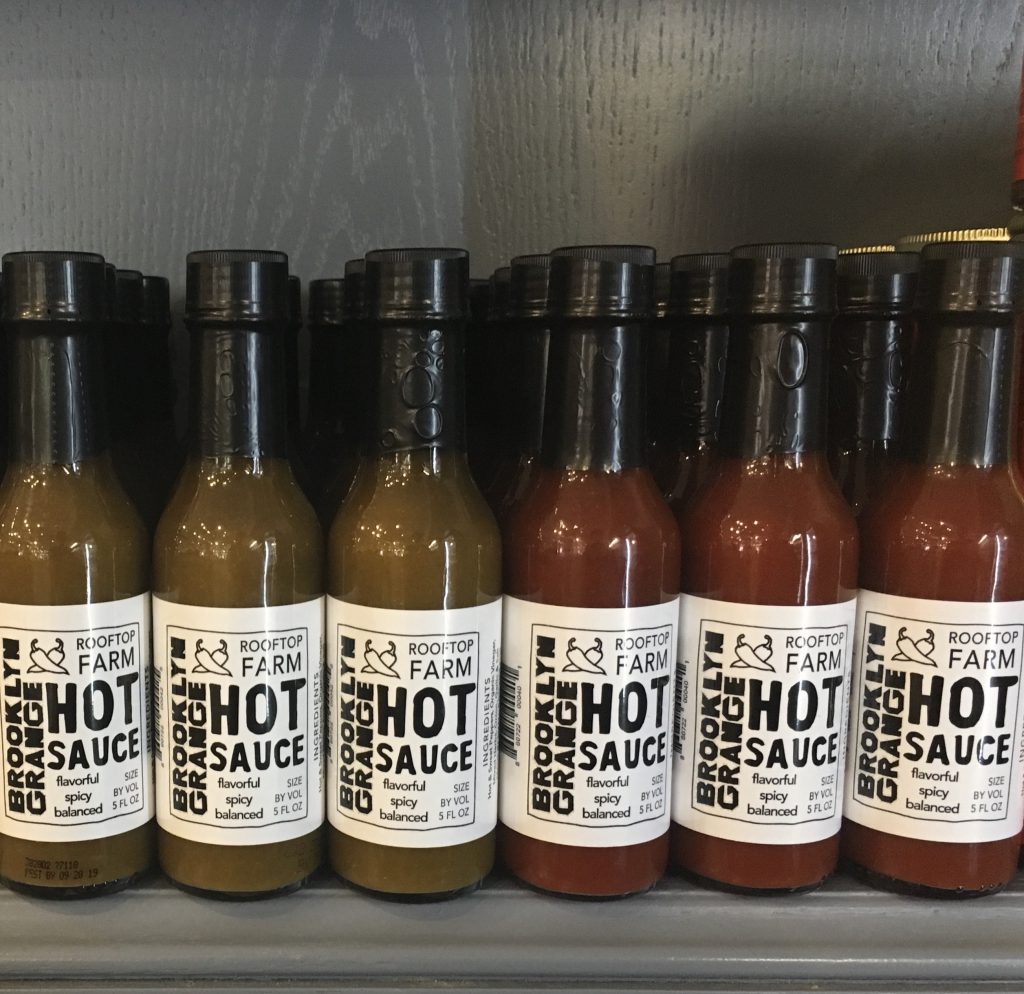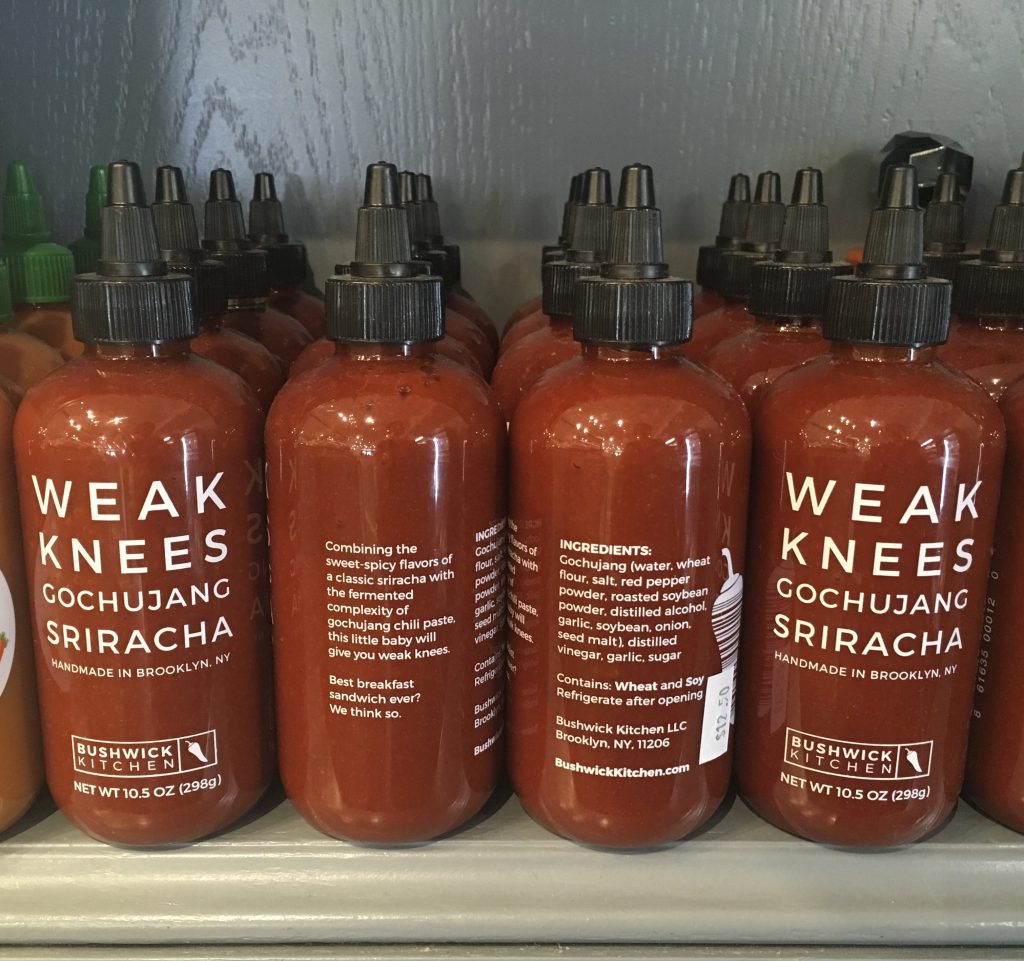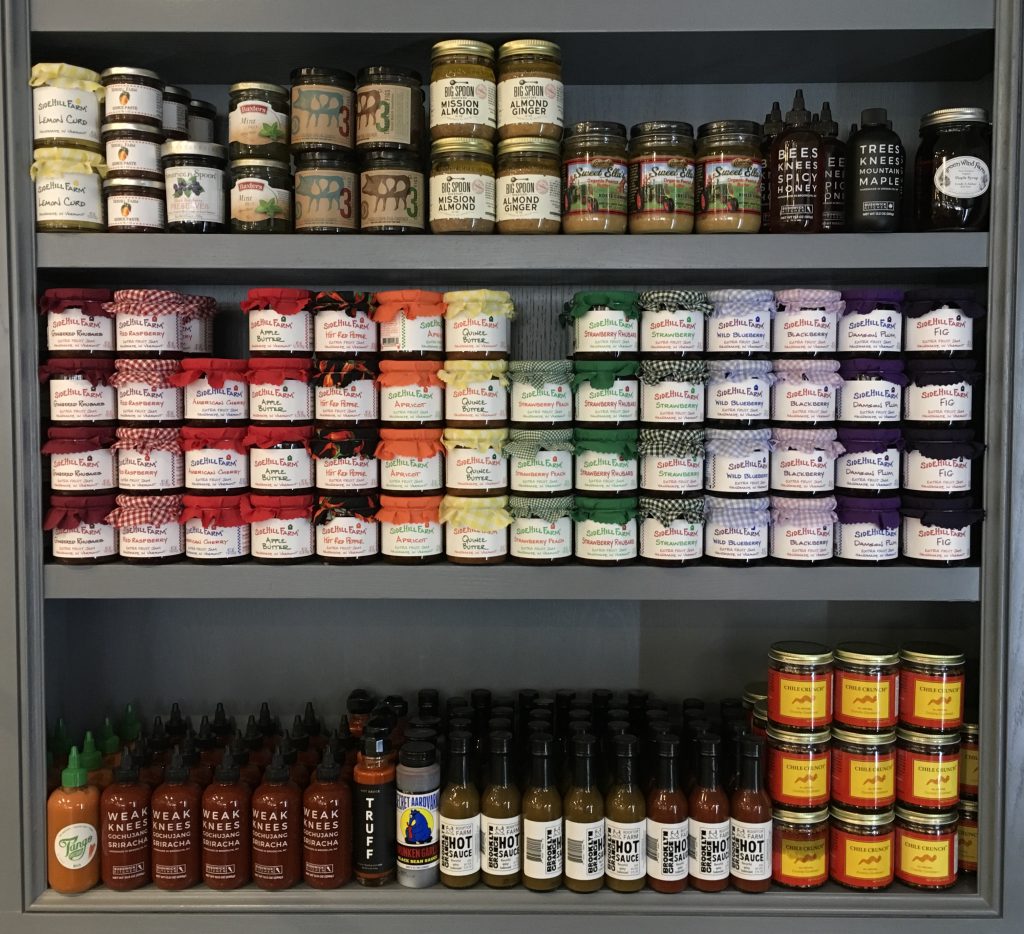 There is still a lot to write about our New York trip, and I have somewhat missed out Kuala Lumpur and the other parts of London and the UK we have visited. However in the interest of moving on and catching up, I will aim to revisit this at a later date.
The Sullivan Street Bakery Cookbook by Jim Lahey and Maya Joseph, published by W. Norton & Company, ISBN 978-0393247282.
Kwong Wah traditional cendol and ais kacang (shaved ice) is at 5 Block C, Happy Mansion, Jalan 17/13, Petaling Jaya 46400, Malaysia.
* List of restaurants I have tried recently:
In one hopefully not too breathless line here is the reminder to our family: constant favourites Brasserie Zedel (French), Keu (Vietnamese) and Yauatcha (Chinese) continue to be our go-to places, Orrery, Galvin at Windows and Bradley's (Modern British) are fair with their prices and set menus, Indian Accent is still a hit after three dining sessions and I am always game for some Korean Fried Chicken from On the Bab.
I have yet to sink my teeth into some of the buns and croissants in Bread Ahead but nearer to home, Melrose and Morgan and Gail's can still get me up at 7am for breakfast.
The one bum note on the food front was Parker's Tavern in Cambridge where I resolutely disagree with the good review given by The Times, but it has been a few days since I visited and my blood pressure has calmed down somewhat. Trust me, don't waste your time, money or waistline there.