A recipe for a family favourite.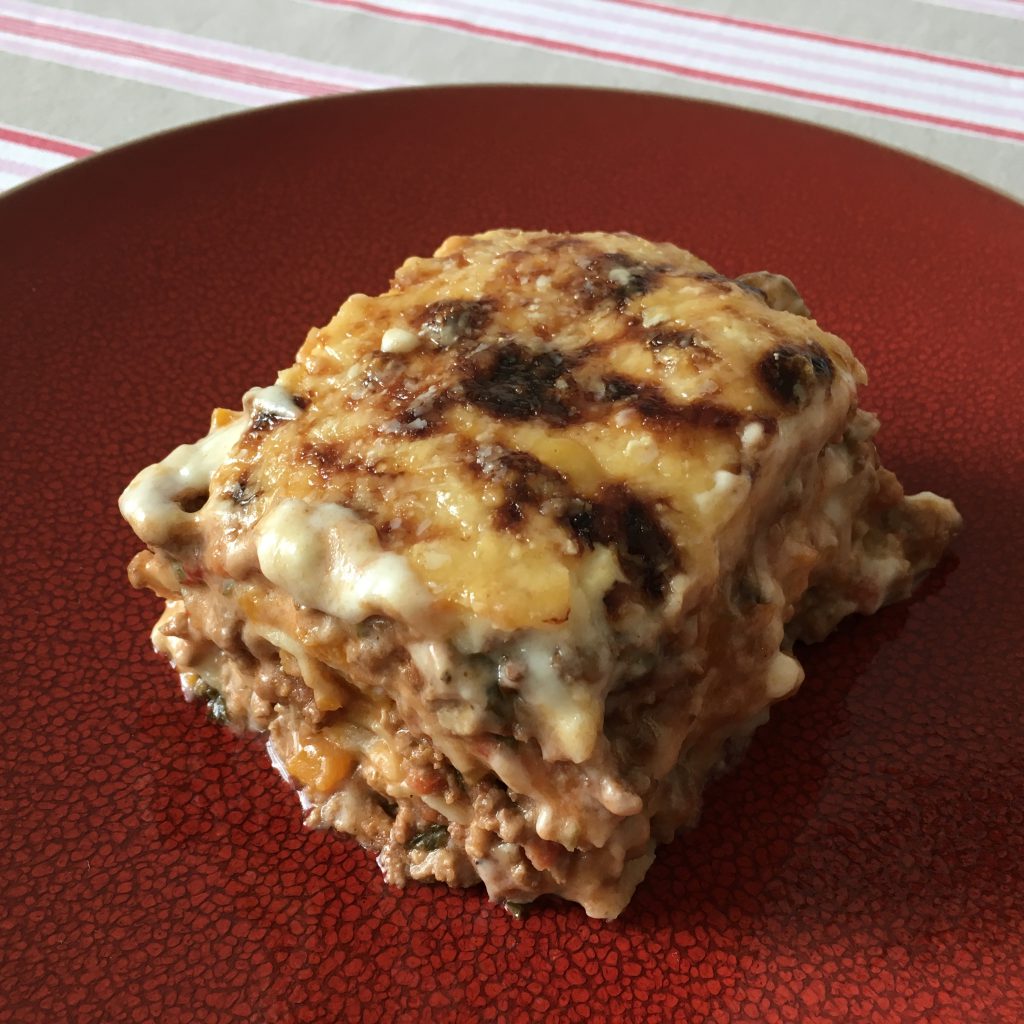 To make the Ultimate Lasagne, it is necessary to start with the Ultimate Lasagne Pan. In searching for bakeware online from USA Pans, I came across their Specialty Pans. Had I known before that such a wonder existed I would not have struggled for so many years with so many inadequate lasagnes. Look at the pan's straight sides, solid build and wonderful proportions!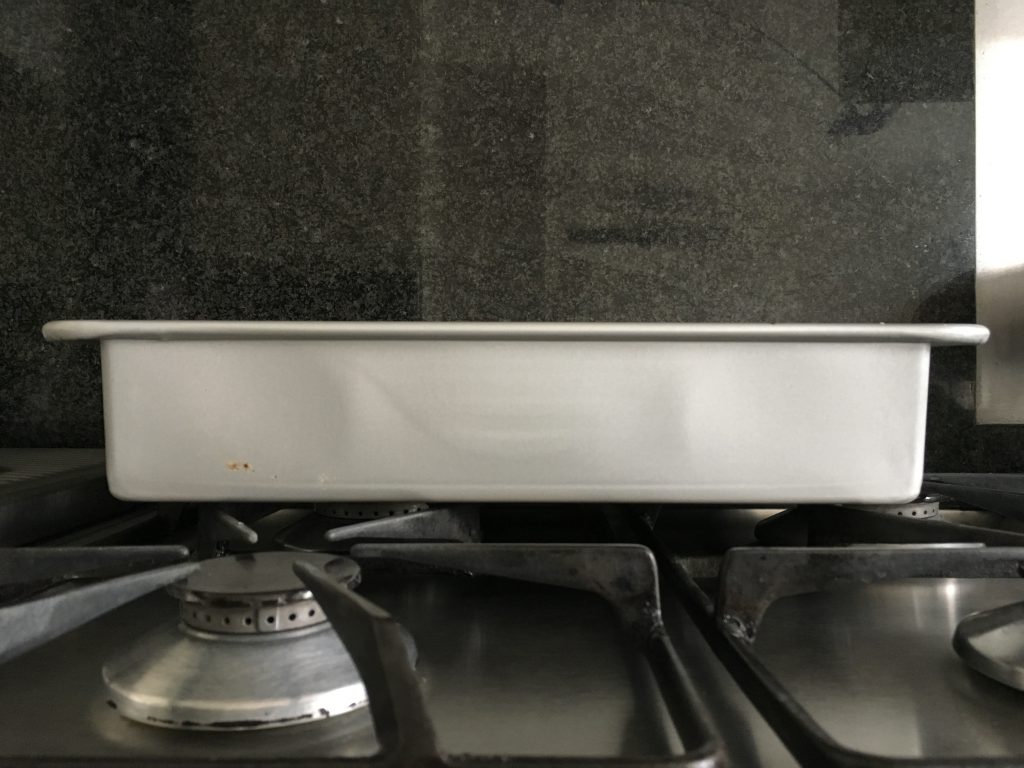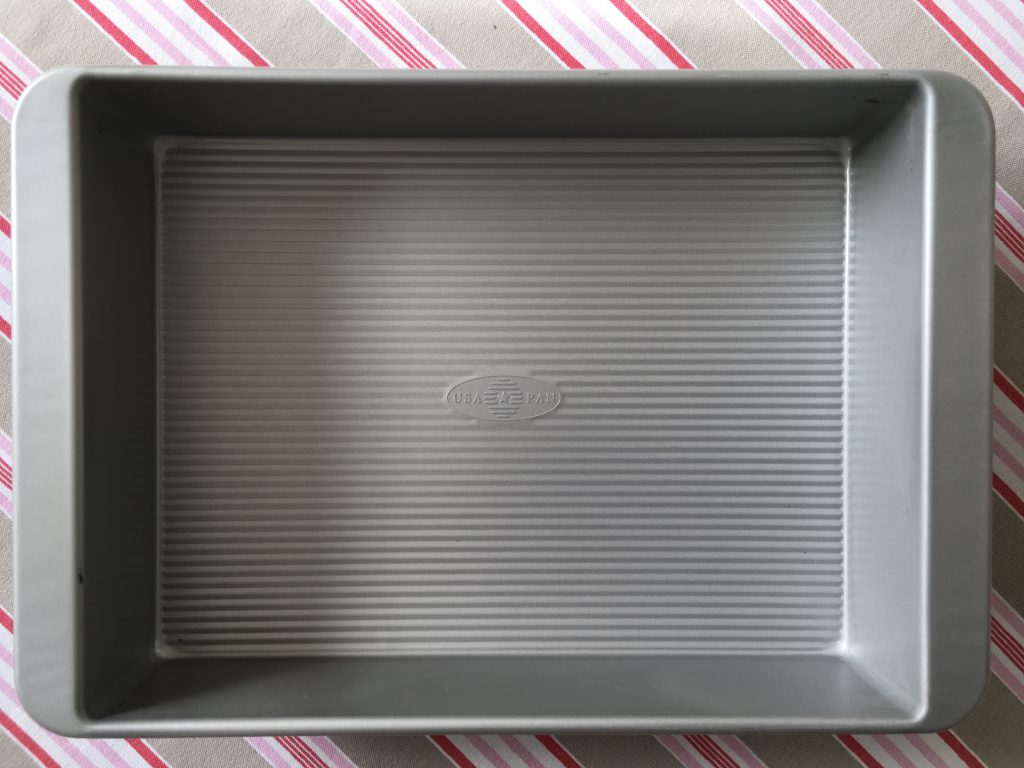 Now, if they sold this pan here in London I would have picked one up from David Mellor or Divertimenti but it is not a brand they stock. Amazon UK carries some USA Pan items but not the lasagne pan. Fortunately, we were in New York in July so that's where I eventually bought it. I have since realised that Amazon US will ship the pan to the United Kingdom. USA Pans does not ship to the UK.
The first lasagne I made in the pan was so good it almost made everyone cry with happiness. Junior 2 didn't cry with happiness, though, as she is mostly vegetarian and sometimes vegan. In the process of making the second lasagne today I thought that I must make a vegetarian one next time.
The recipe for this lasagne is going to be a very loose one because I imagine that everyone has their own favourite meat sauce recipe. My mother-in-law makes hers with fresh tomatoes as she finds tinned tomatoes too acidic. I like to add carrots and celery (and mushrooms today) to up the fibre content. The cheese sauce that goes into the lasagne is pretty standard, but you need a fair amount. The lasagne sheets can be fresh or dried ones that are ready to use. I have tried many brands and the one I found best is from Biona.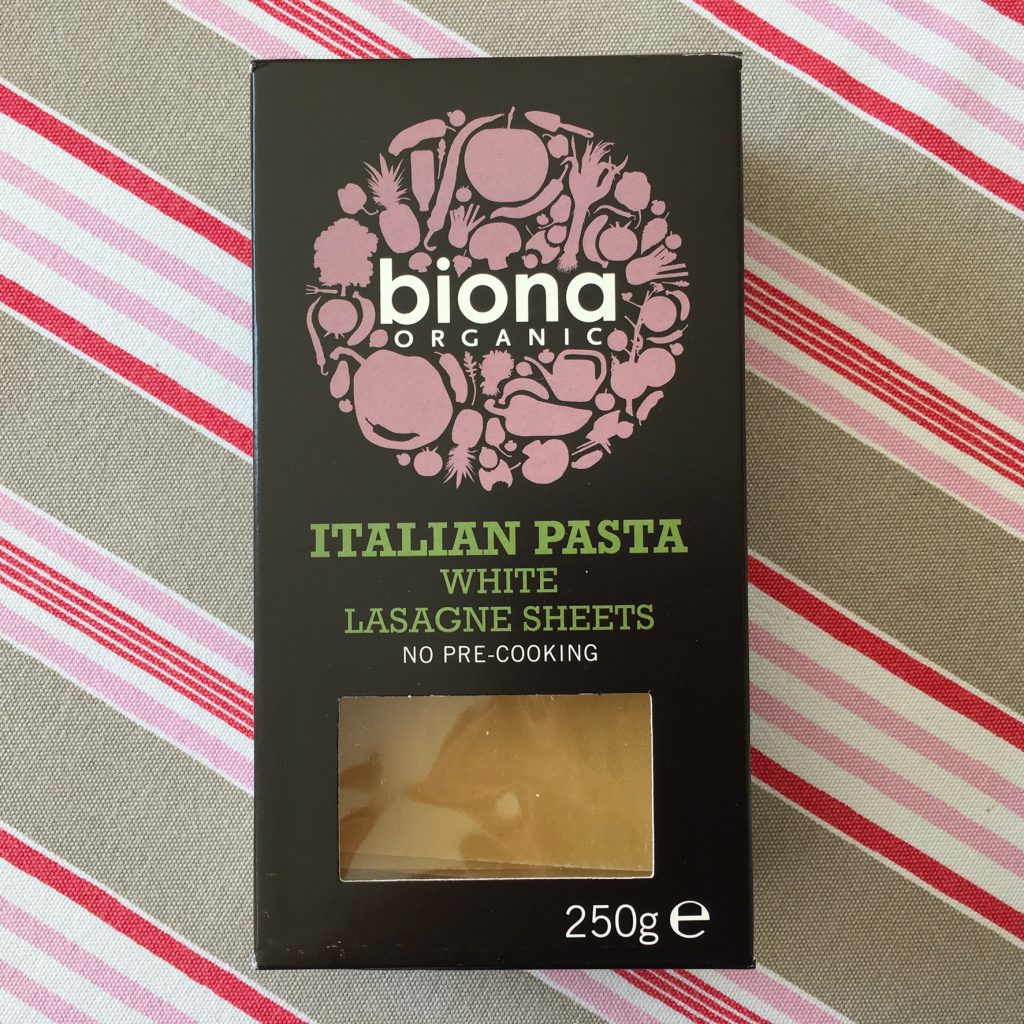 This recipe makes a lasagne big enough to fit this particular pan which measures 13.75 x 10.375 x 3 inches (35 x 26.4 x 7.6 cm). It will feed around 16 people. The reason I love it is because I can bake one large portion and then freeze what is leftover for another day. It would be a wonderful dish to bring to a pot luck party instead of a Bundt Cake (you need to watch My Big Fat Greek Wedding).
For the Meat Sauce:
1.3 kg minced beef, or a mixture of minced beef and minced pork, or just minced chicken
2 medium sized onions, peeled and chopped
4 cloves of garlic, peeled and minced
4 medium sized carrots, peeled and chopped
4 sticks celery, fibrous strings removed and chopped
250 g chestnut or white mushrooms, sliced
4 x 400 g tins of chopped tomatoes (I use Cirio brand)
1 teaspoon salt
Around 30 twists of the black pepper grinder
Pinch of sugar, to balance the acidity of the tomatoes
Fresh herbs like parsley, oregano, thyme and rosemary, as much as you have and chopped as necessary
Some fresh chopped chilli if you want to spice things up a little
For the Cheese Sauce:
1.5 litres fresh milk
125 g plain flour
125 g cold unsalted butter, cubed
1 teaspoon salt
250 g grated cheddar cheese
50 g grated parmesan cheese or 125 g mozarella cheese, cut into pieces
You will also need enough lasagne sheets for three layers. This may take more than one box.
How to Make:
Using your best tried and tested method, make the meat sauce and simmer until the sauce is ready.
For the cheese sauce, place the butter and flour into saucepan and mix until it amalgamates and thickens. Slowly add the milk, stirring with a wire whisk as you do so. Continue to add the milk whilst stirring until you get a smooth sauce. When the sauce no longer tastes floury add 150 g of the cheddar cheese and the salt. Give everything one final stir and then prepare to assemble the lasagne.
Place the lasagne pan on a stable surface. Use one quarter of the meat sauce to line the bottom of the pan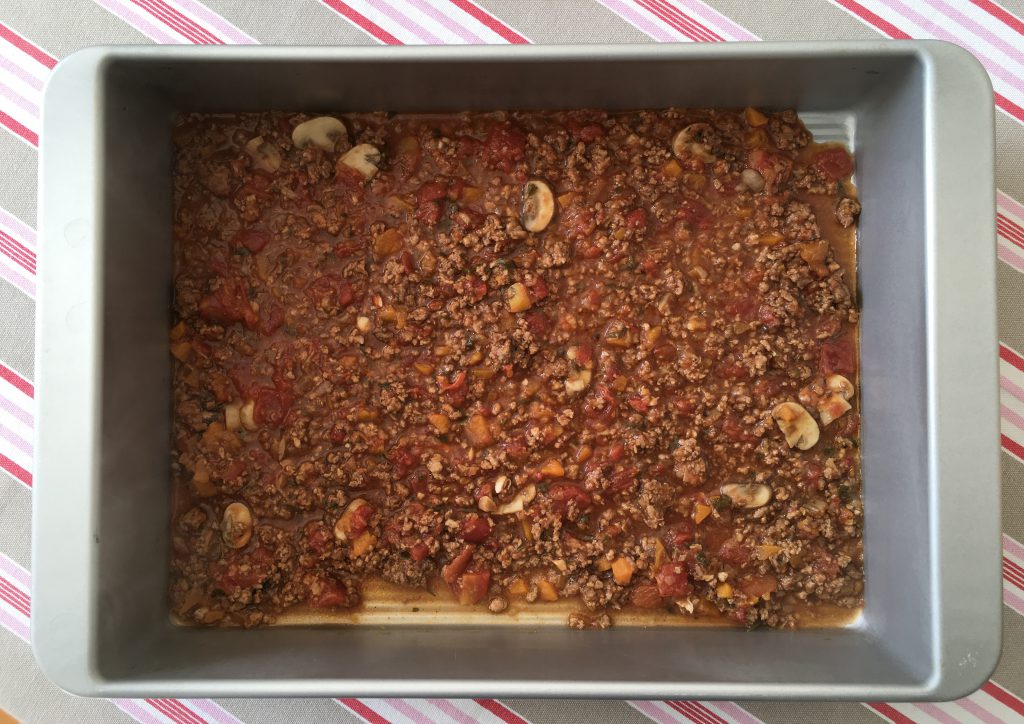 Place six sheets of lasagne on top of the meat sauce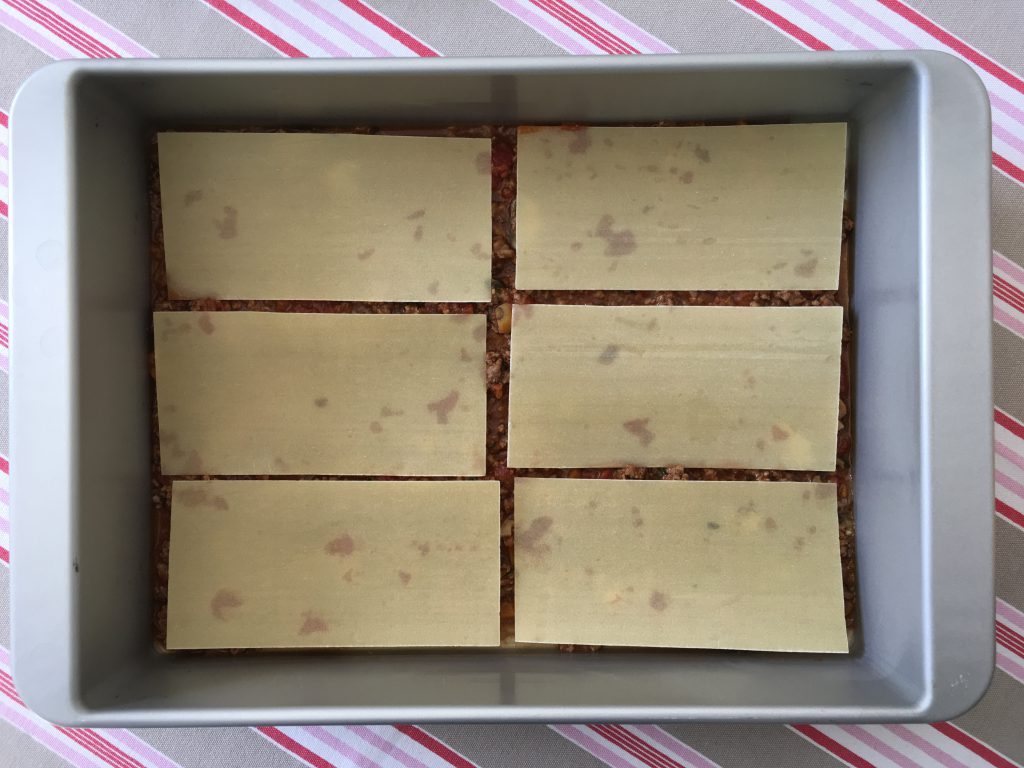 Add another quarter of the meat sauce on top of the lasagne sheets, followed by one third of the cheese sauce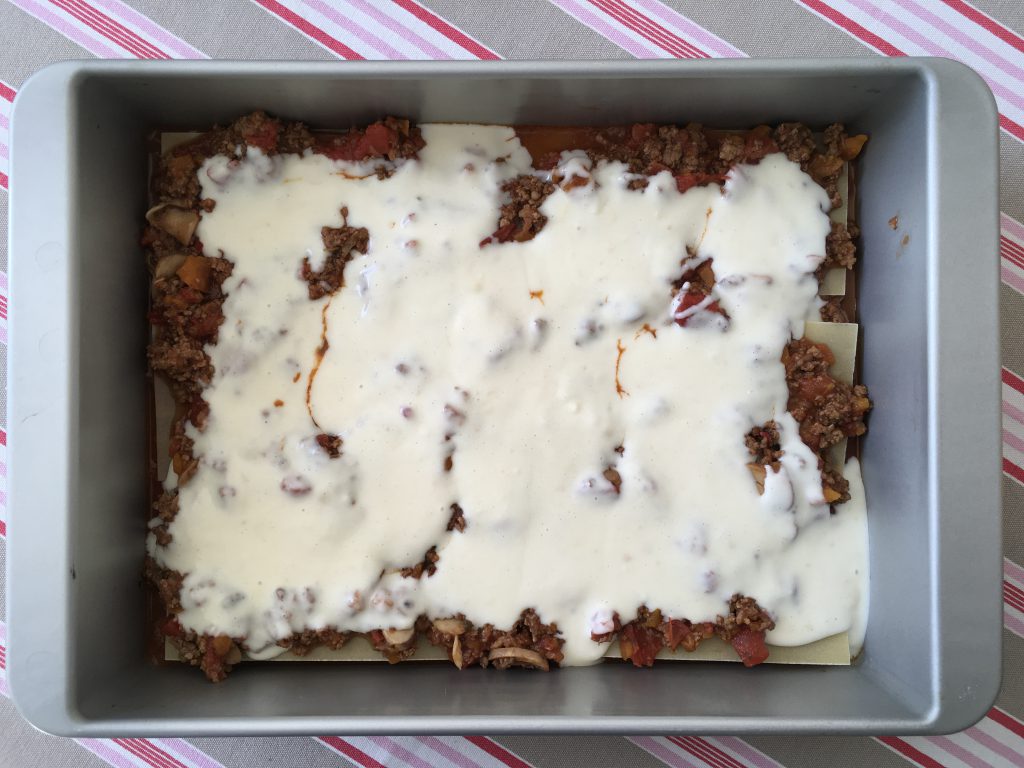 Place another six sheets of lasagne on top of the meat and cheese sauces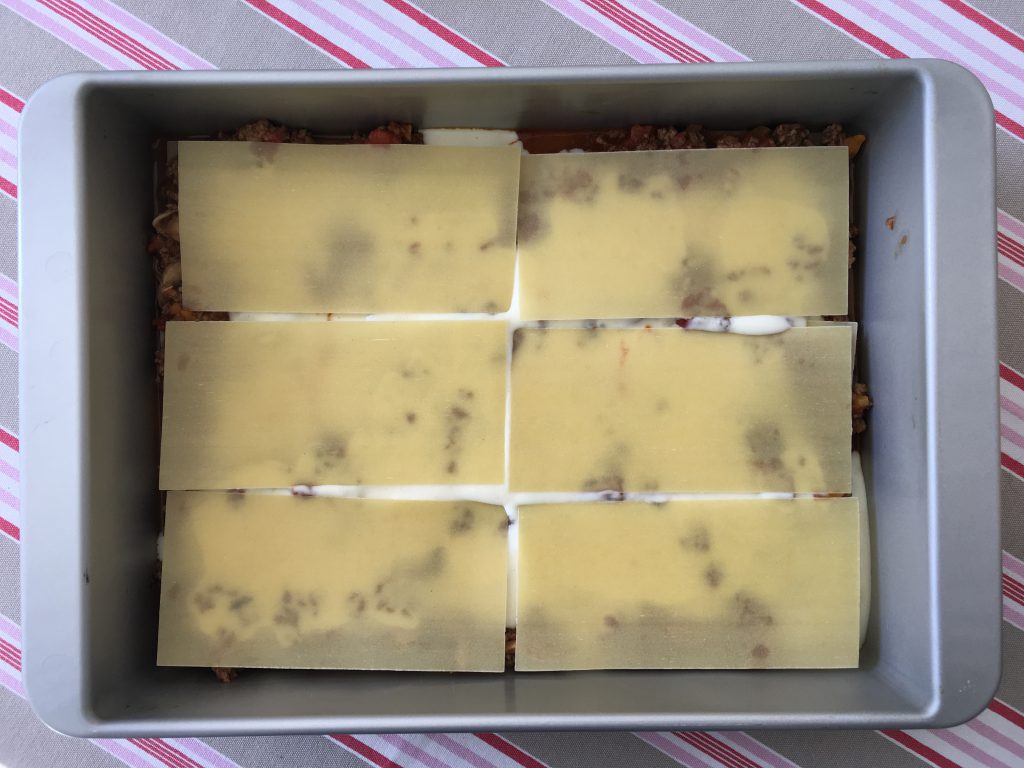 Add another quarter of the meat sauce on top of the lasagne sheets, followed by another third of the cheese sauce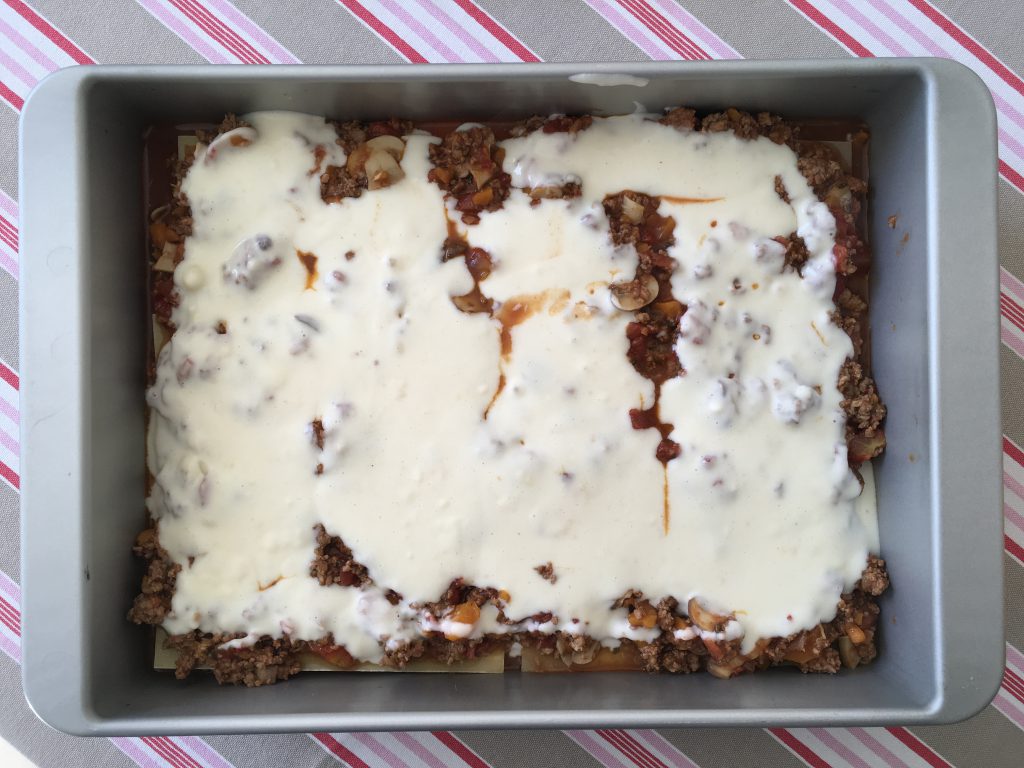 Place the final six sheets of lasagne on top of the meat and cheese sauces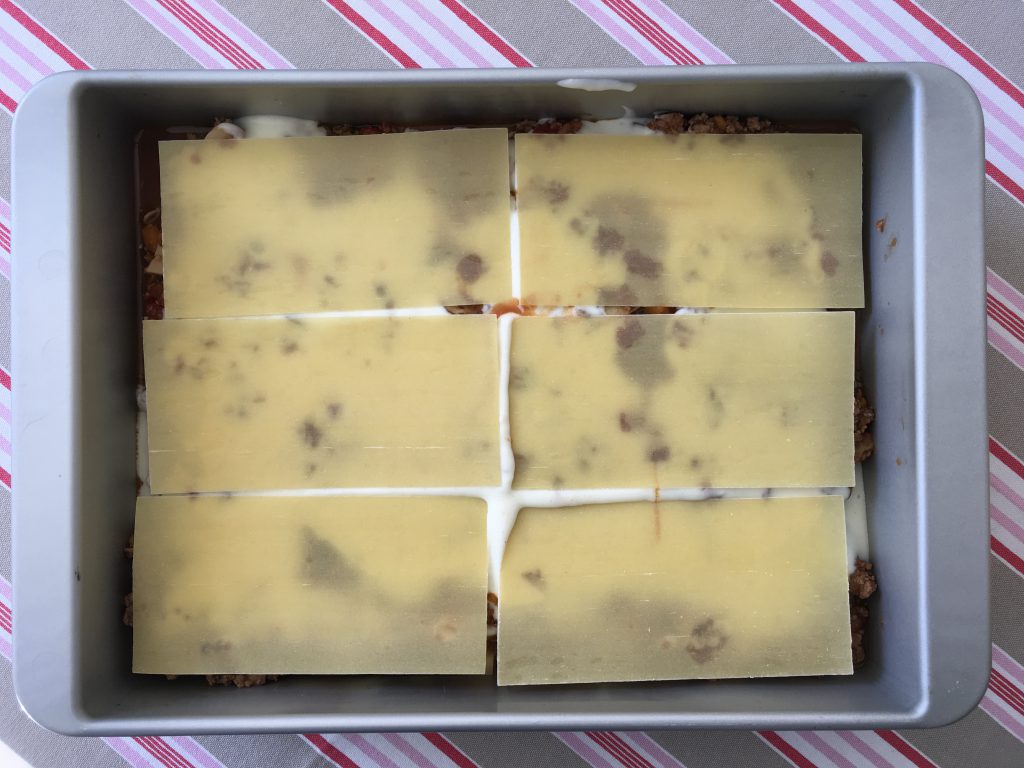 Add the remainder of the meat sauce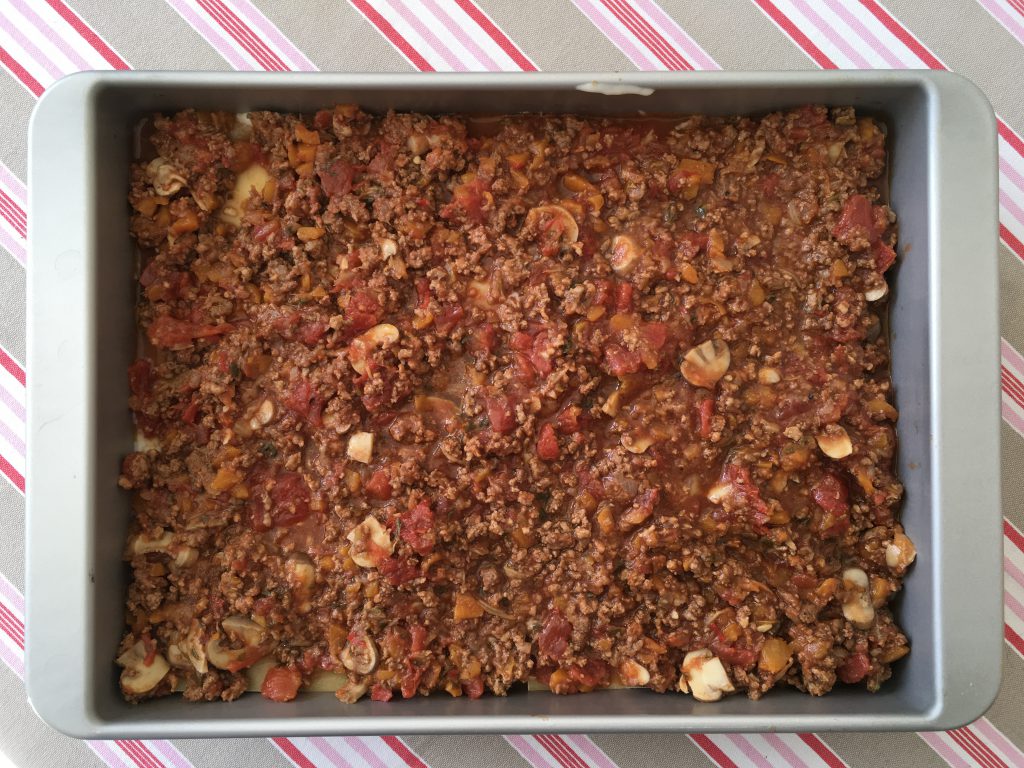 Finally, add the remainder of the cheese sauce and the 100 g of cheddar cheese as well as the parmesan or mozarella cheese if using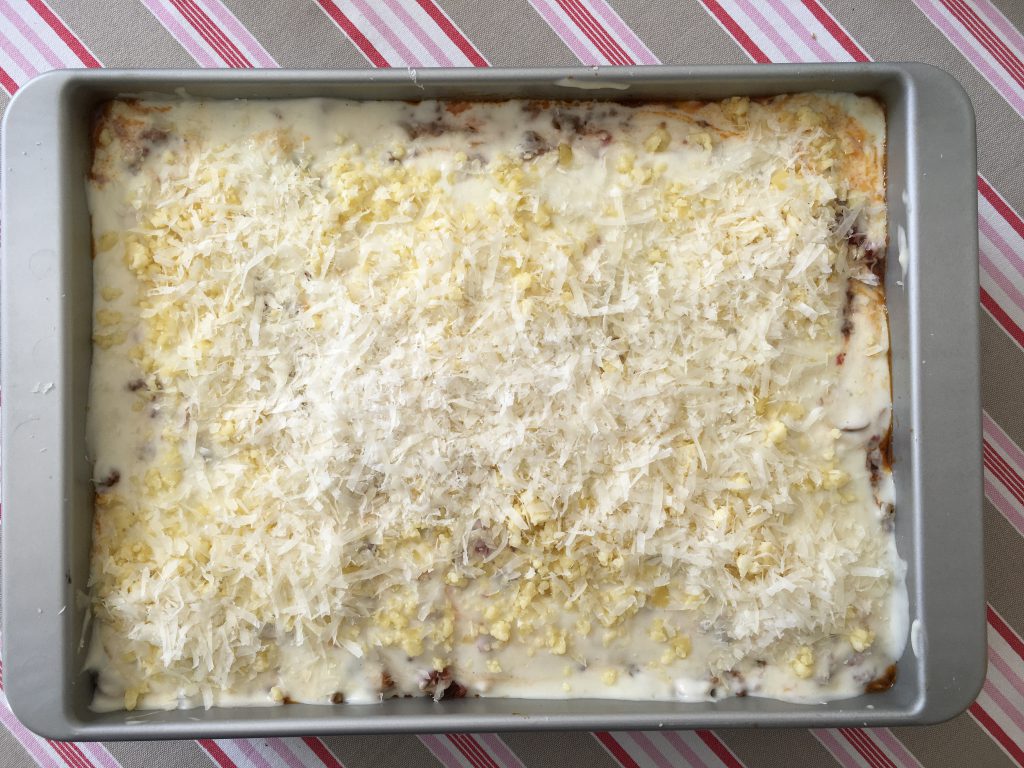 Bake in an oven at 180 C/ 350 F/ gas 4 for 45 minutes, lightly grilling the top if you prefer a browner crust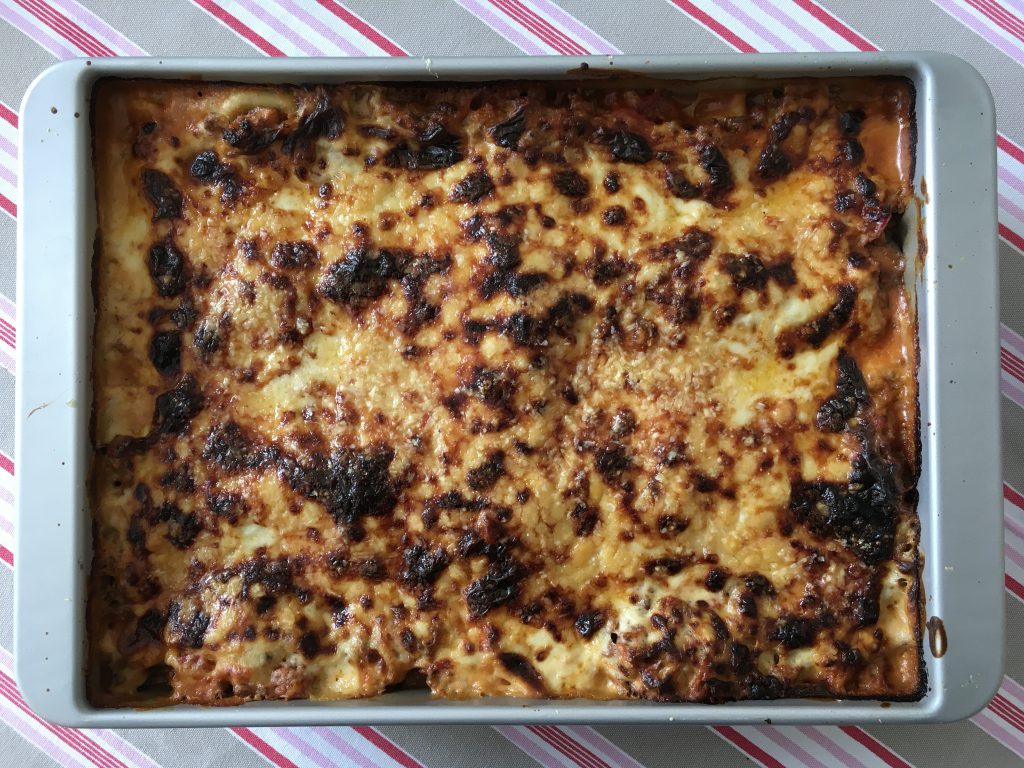 At this stage all I can say is that one can never underestimate how much joy a simple baking pan can bring to our lives…