New York Diary: Dining in One-Star Michelin restaurants.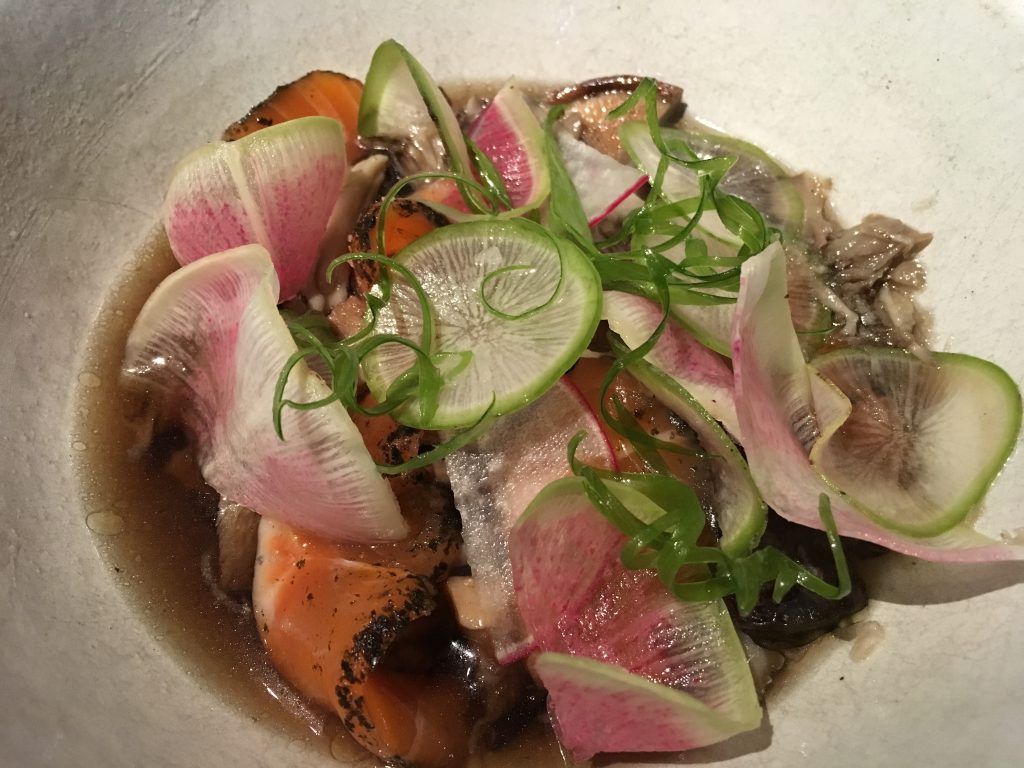 I spend a lot of my time in meetings thinking strategically about decisions which need to be made. Sometimes I am tired of thinking and want to shut down my brain for awhile but we are on holiday, and if Mr Gochugaru and I don't sleep or eat well then it would be a very sad thing.
So I need to put some effort into this year's Eating Out in New York list.
Last year I took a slightly soft option and tried a few restaurants from Danny Meyer's Union Square Hospitality Group. We liked Gramercy Tavern and Daily Provisions so much we returned this year. In fact we returned to Daily Provisions twice (more in a separate post). 
As you can imagine there is no shortage of lists of what and where to eat in New York. I think more so than London, which is already pretty fabulous, you can get every type of food in this diverse city. 
This year, in addition to reading the reviews in New York Times' food section I have also looked at lists and reviews from Eater New York, The Infatuation and the Michelin Guide to Eating Out in New York. I would avoid Time Out as I found it to be too full of advertising content which got in the way of a good read.
Is it worth pursuing the ultra-fine dining options in New York? It might be if a) your wallet is deep and b) your gut flora is healthy. I can almost manage the financial aspect of Michelin three-star dining but a few years ago, perhaps even as far back as 10 years ago, I started seeing a trend in my reaction to very rich foods. That is to say, I am unable to digest fois gras, soft and runny cheeses, rich sauces thickened with butter, vegetables pureed with cream and any large quantity of deep-fried foods. 
There is no technical or tactful description of the pain I go through so it's best left out here. But I know which dishes to avoid. Any food which is whipped, creamed, pureed, foamed, or any ingredient plus the word mousseline, mousse, parfait just cannot cross the border onto my plate.
So we choose a handful of one-star Michelin restaurants to try, working on the basis that at this entry level, the food will be fine but not too refined in the baby food sense of the word.
Here are a few pictures and comments of the four restaurants we ate in.
Gramercy Tavern, 42 East 20th Street, NY 10003. Tel 212 477 0777. www.gramercytavern.com
First impressions count. We so enjoyed our dinner at Gramercy Tavern's no-reservation dining room last year and decided to have dinner there again this year. The things I love about Gramercy Tavern: you can dress in a formal suit or in a t-shirt and jeans, wear leather brogues or soft trainers, bring your work colleagues or your parents and young children, dine alone or in a group, drink beer or champagne. There is a wood-fired oven, cheese on top of the focaccia, Alsatian Riesling, things to look at while you wash your hands in the ladies' powder room and the toilets flush themselves.
It goes without saying that the service is superb and the food is delicious.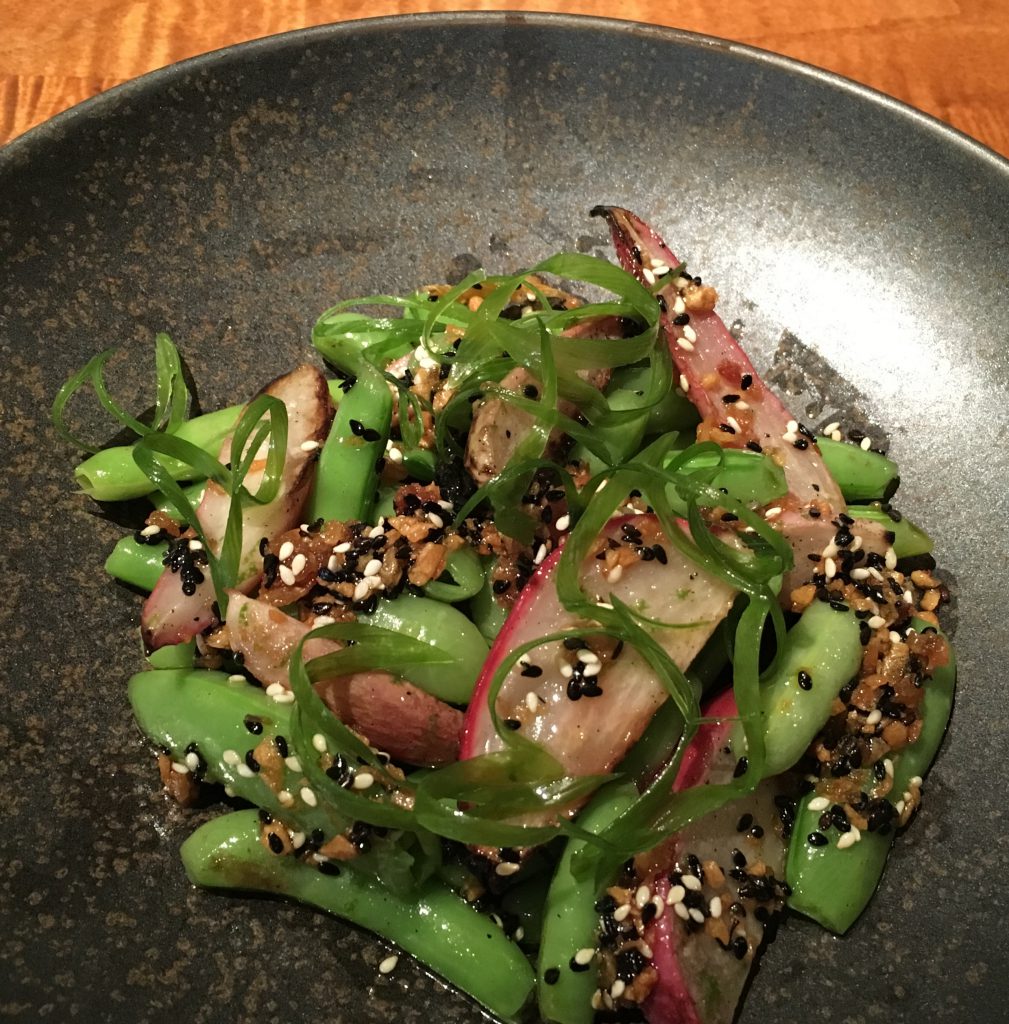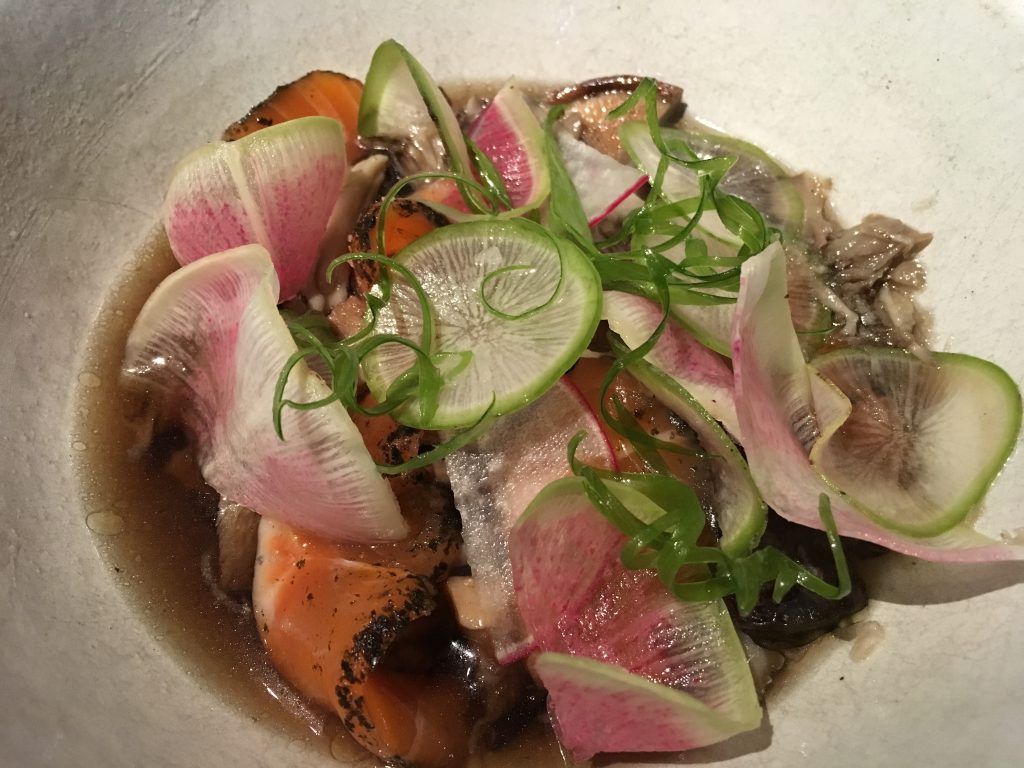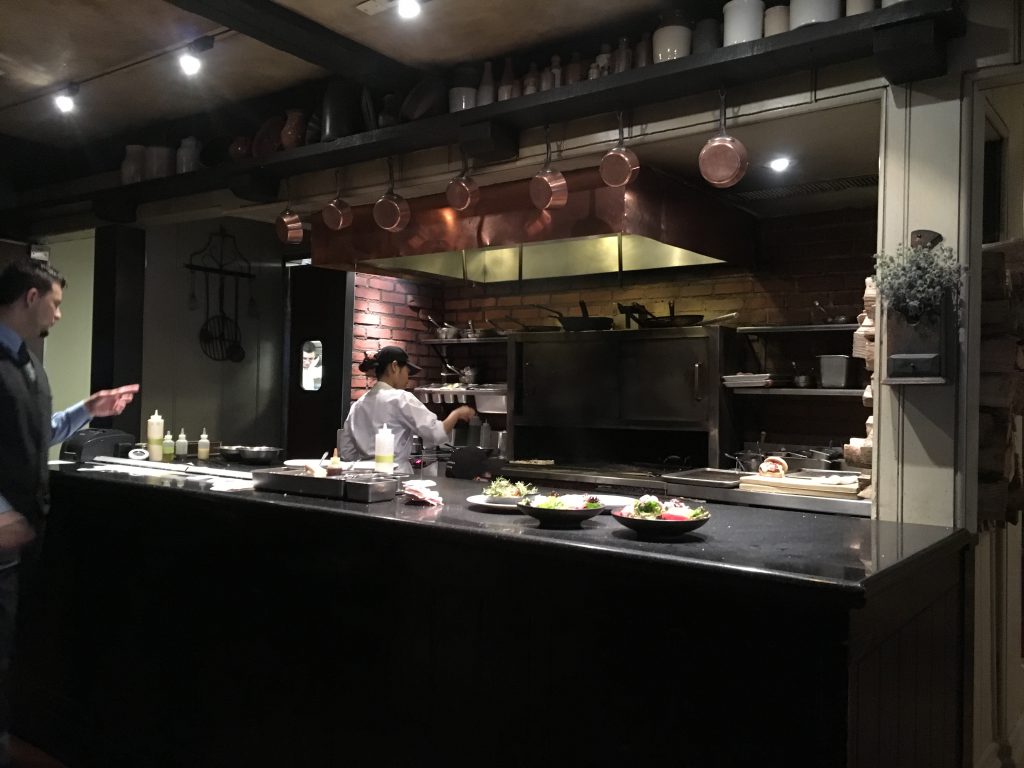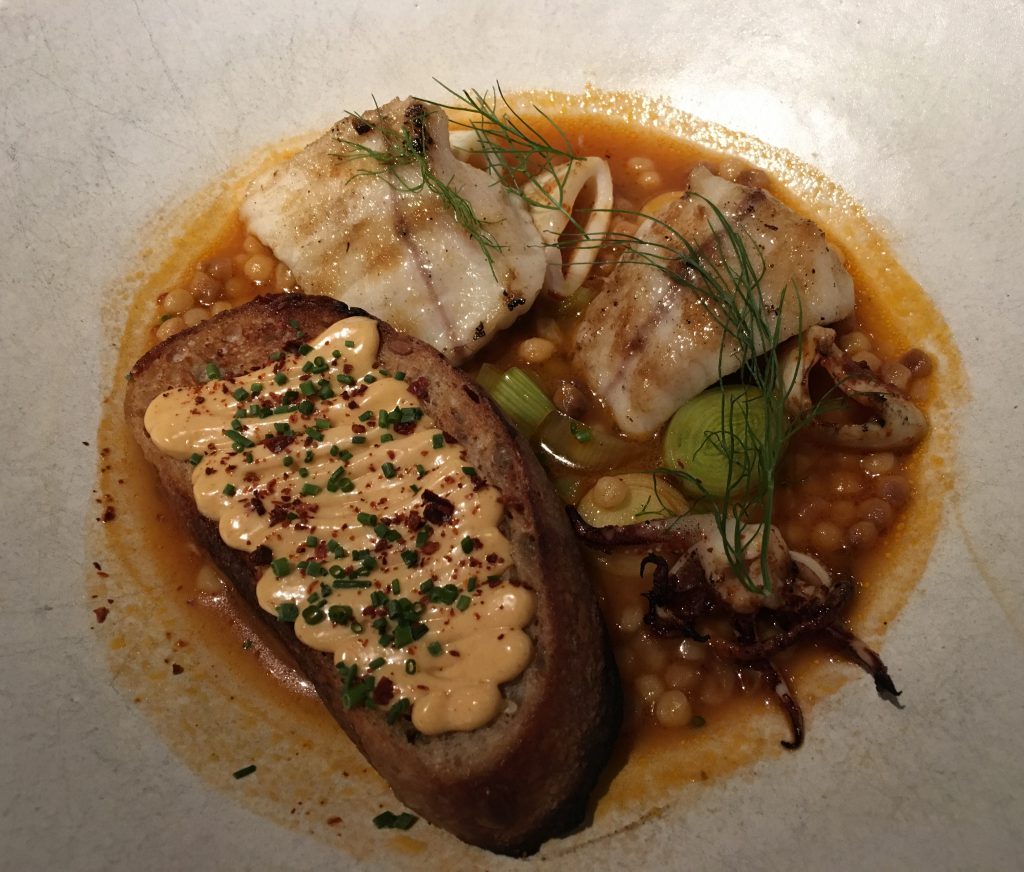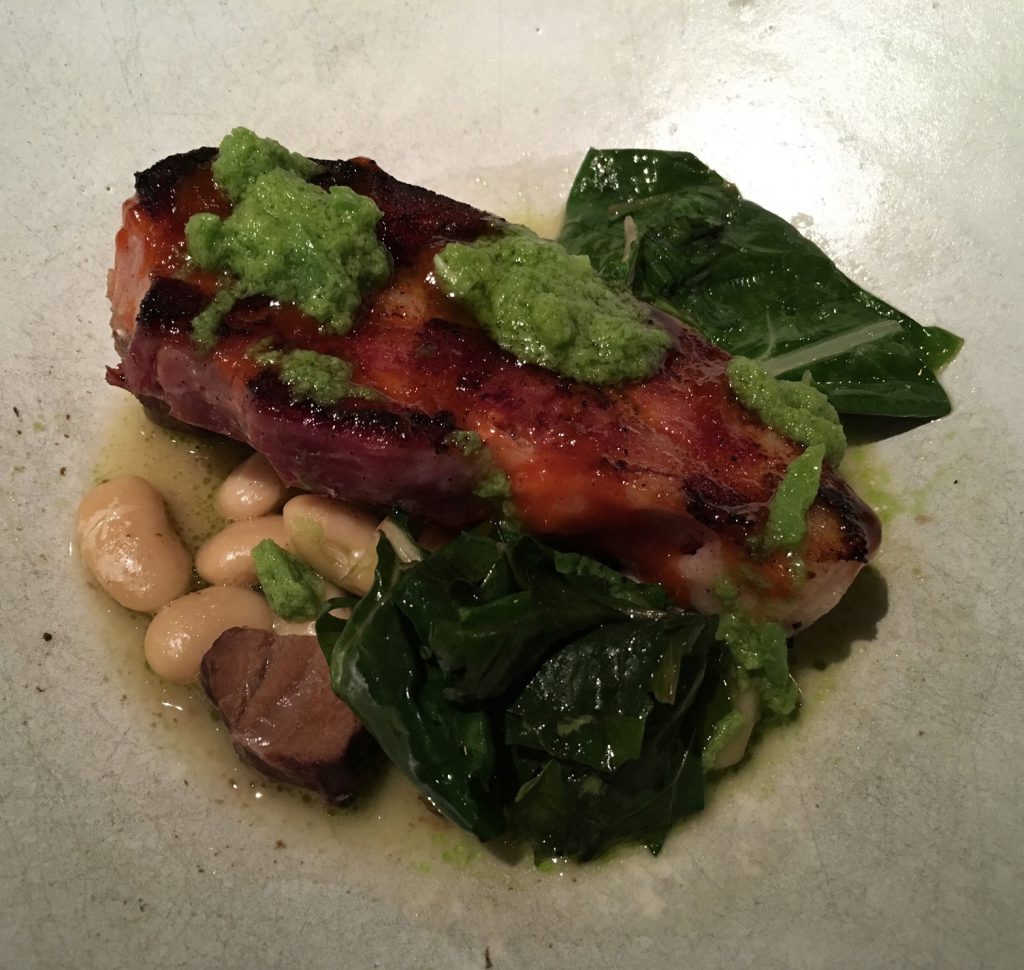 Yakitori Torishin, 362 West 53rd Street, NY 10019. Tel 212 757 0108, www.torishinny.com
Working backwards: towards the end of our meal here I wanted to say to the young Canadian diners next to us who said they loved yakitori, that if ever they were in London they should head up to Jin Kichi in Heath Street, Hampstead, to get some very good grilled skewers. But I lost confidence when I remember that Jin Kichi also serves other things which are not grilled skewers and so some similarity to Yakitori Torishin is lost. 
Yakitori Torishin's raison d'etre is its grilled skewers, mostly of all the parts of a chicken. We were seated in Front Row, that is to say on bar seating overlooking the open charcoal grill over which chef Akihiko Urashi deftly prepares our dinner. There is something primitive and captivating about looking at an open fire, albeit a domestic one.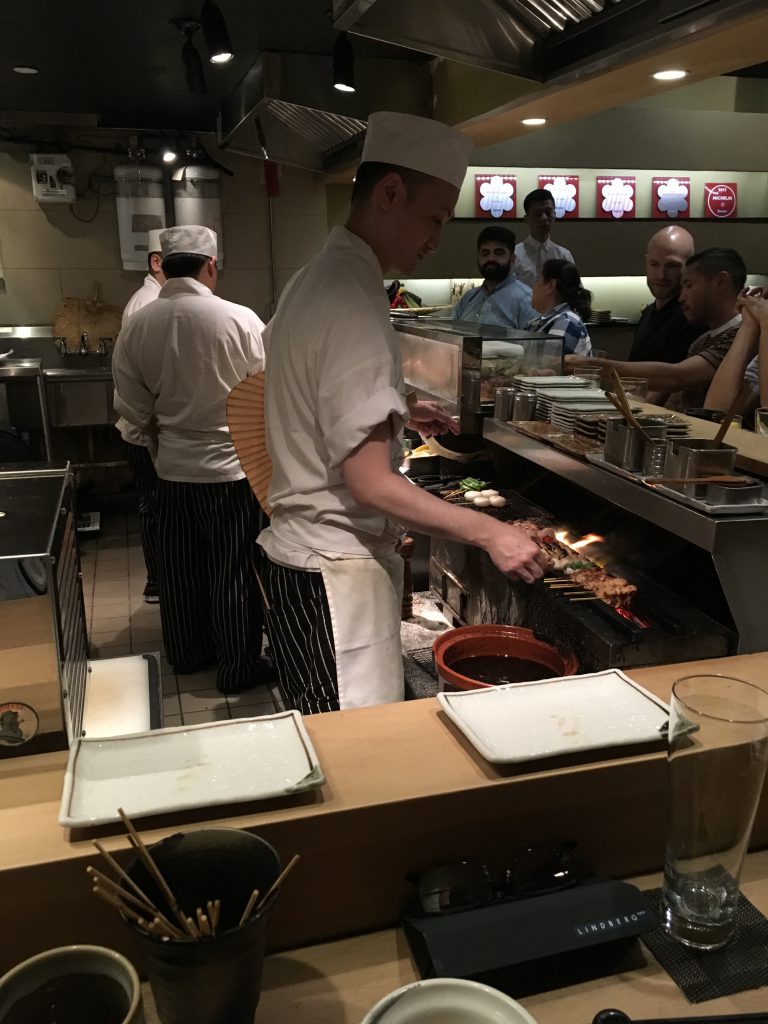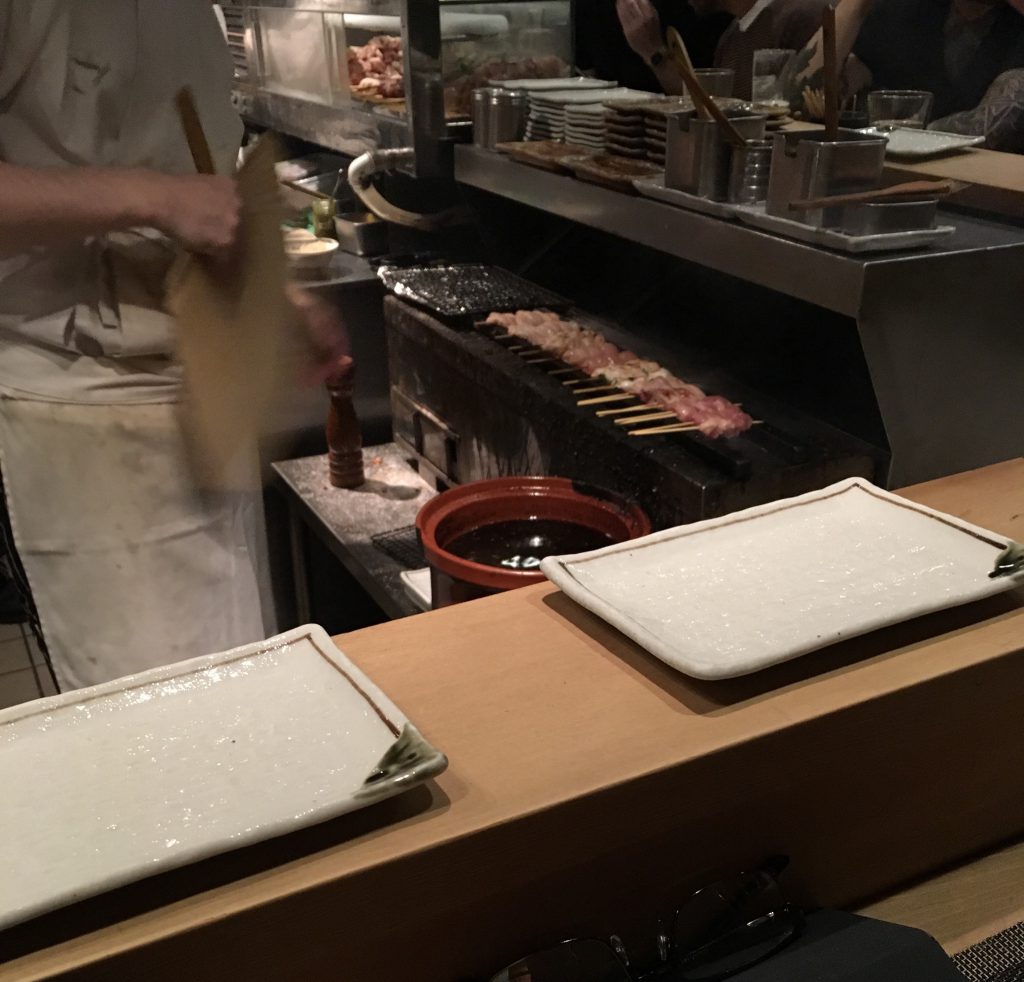 We went for the recommended Chef's Omakase because we were very hungry, having limited ourselves to a salad for lunch. This was a good option as you get some appetisers, some skewers, lots of conversation and a bowl of chicken and rice (my favourite food) at the end of the meal.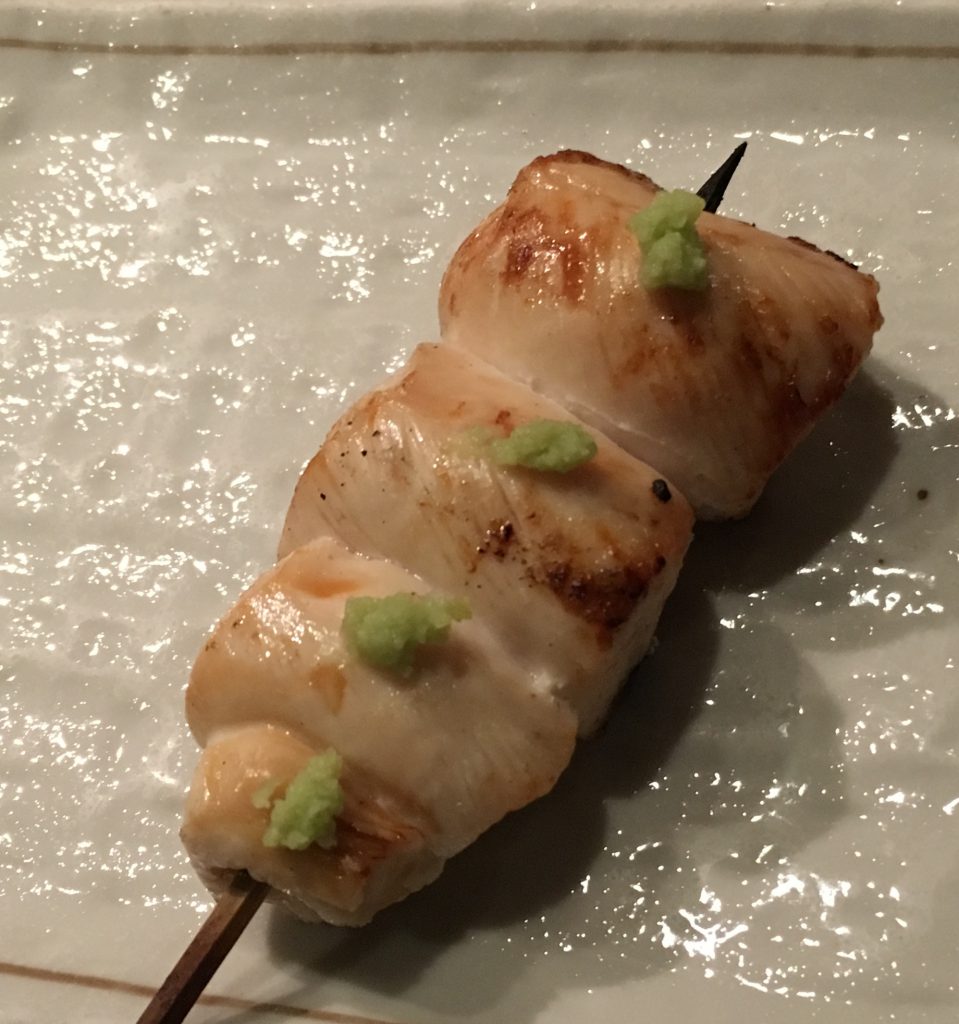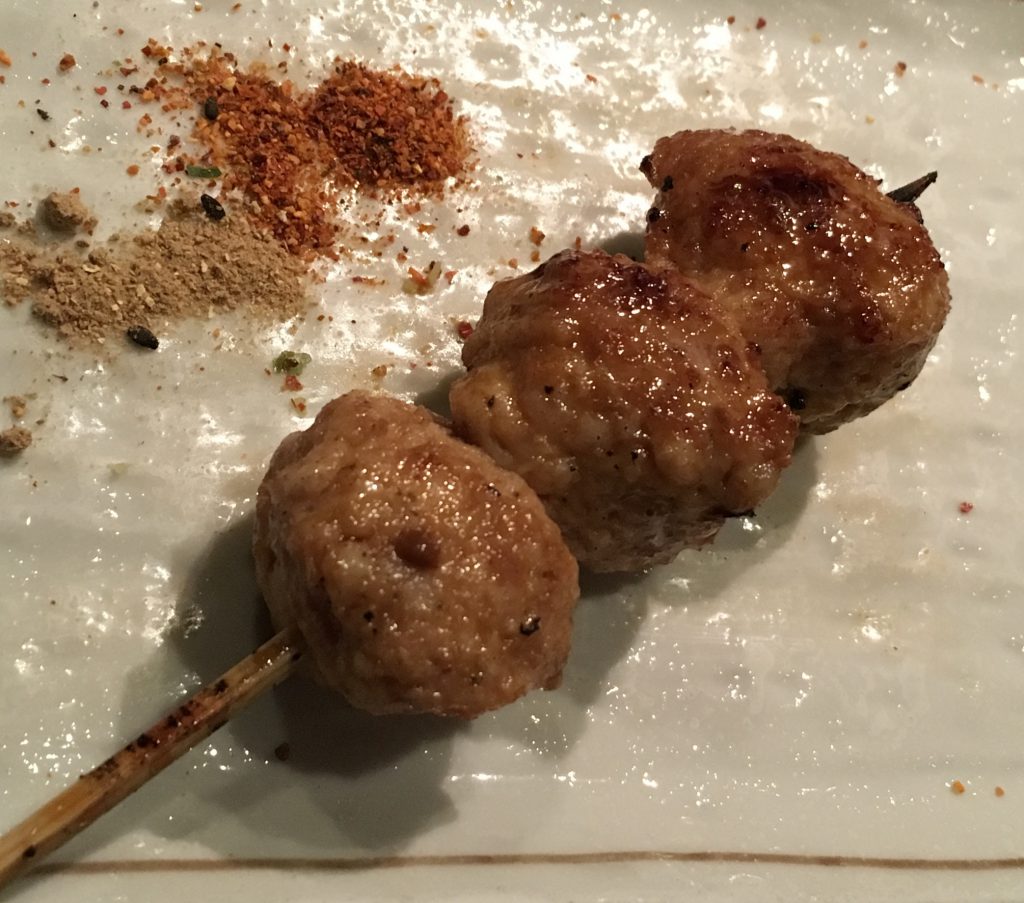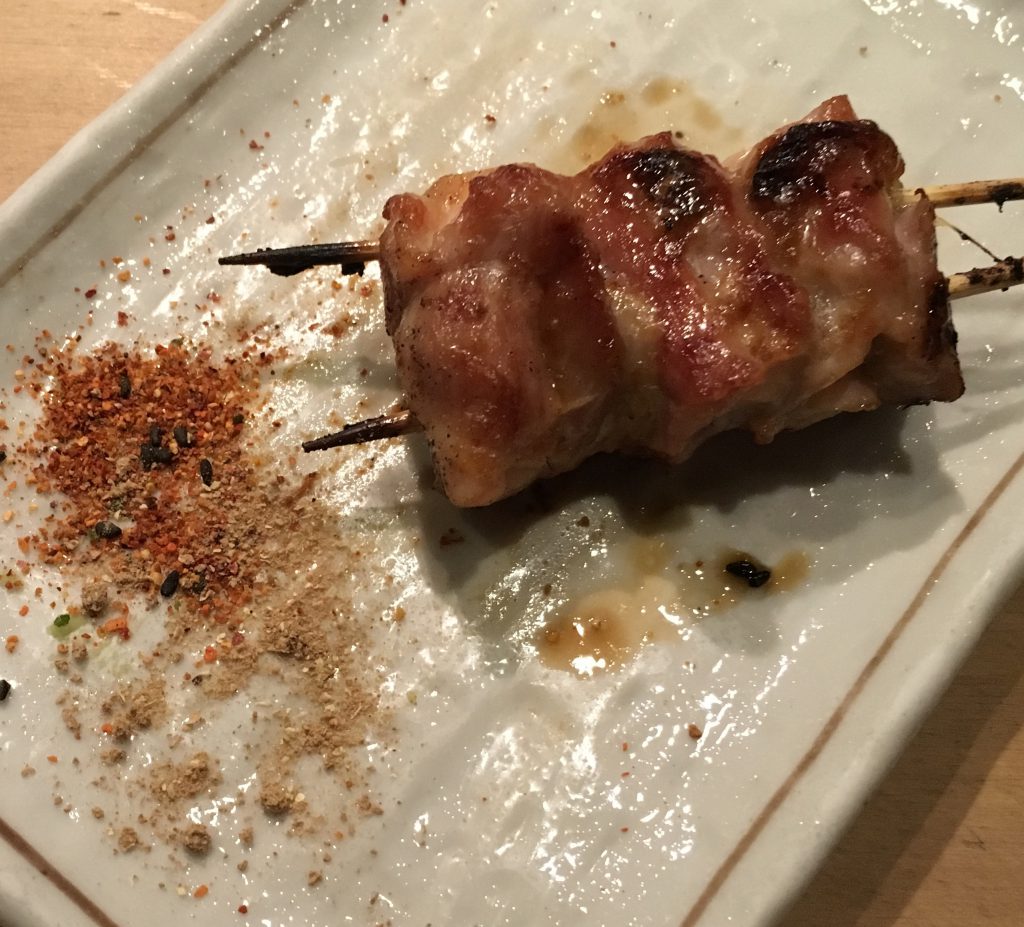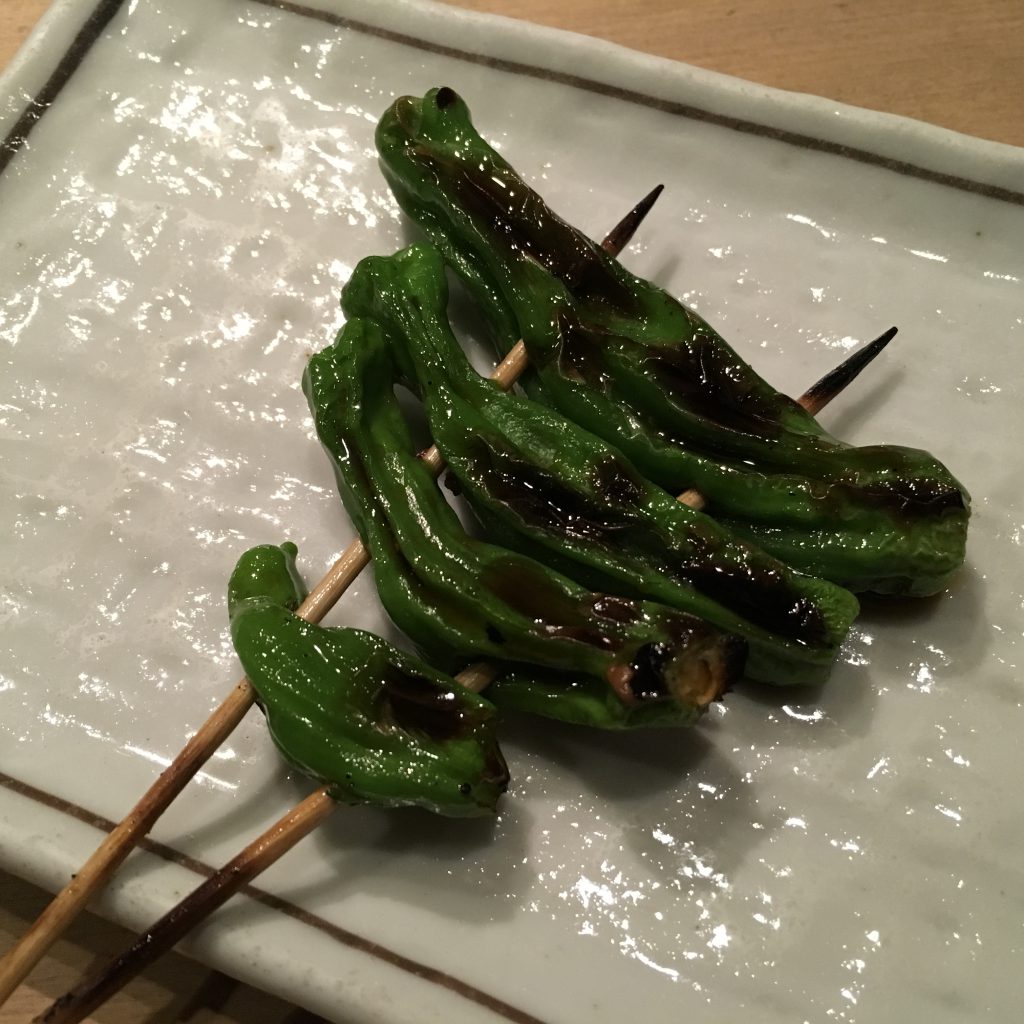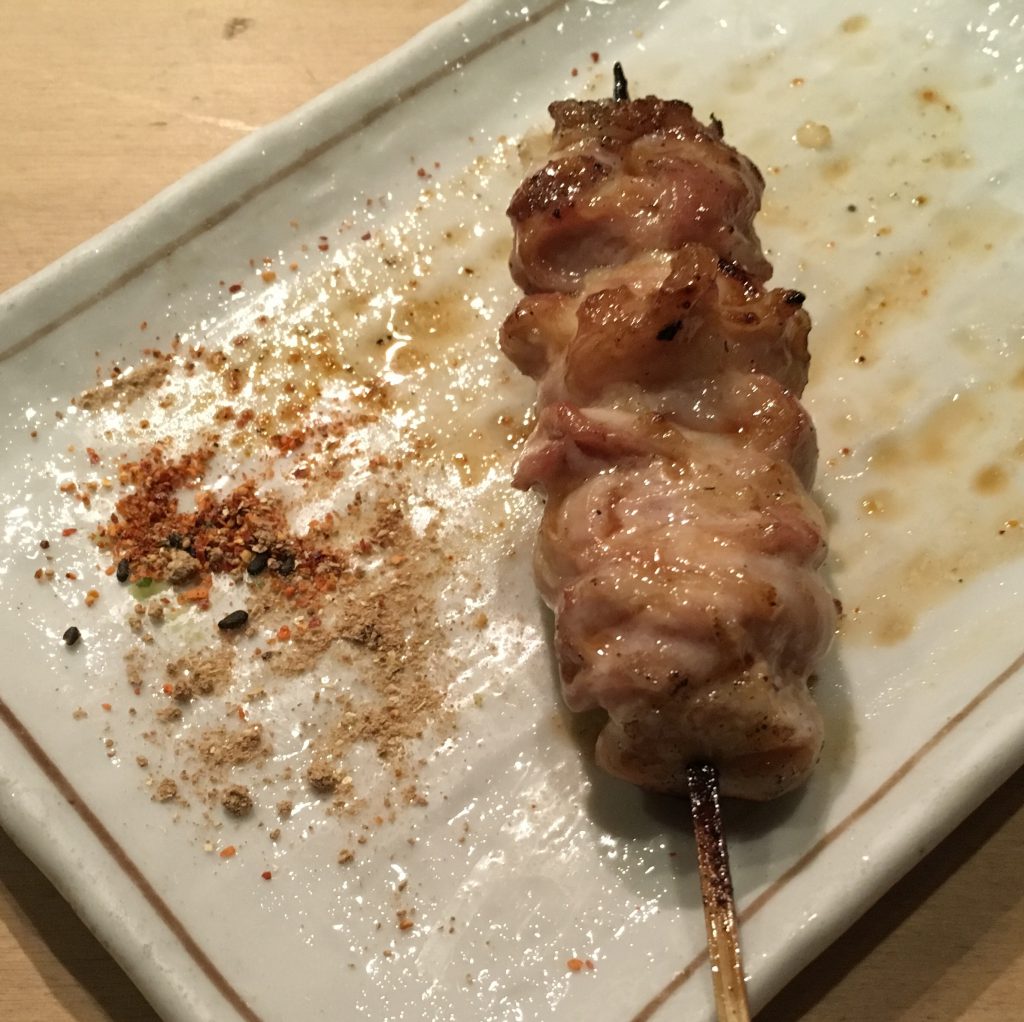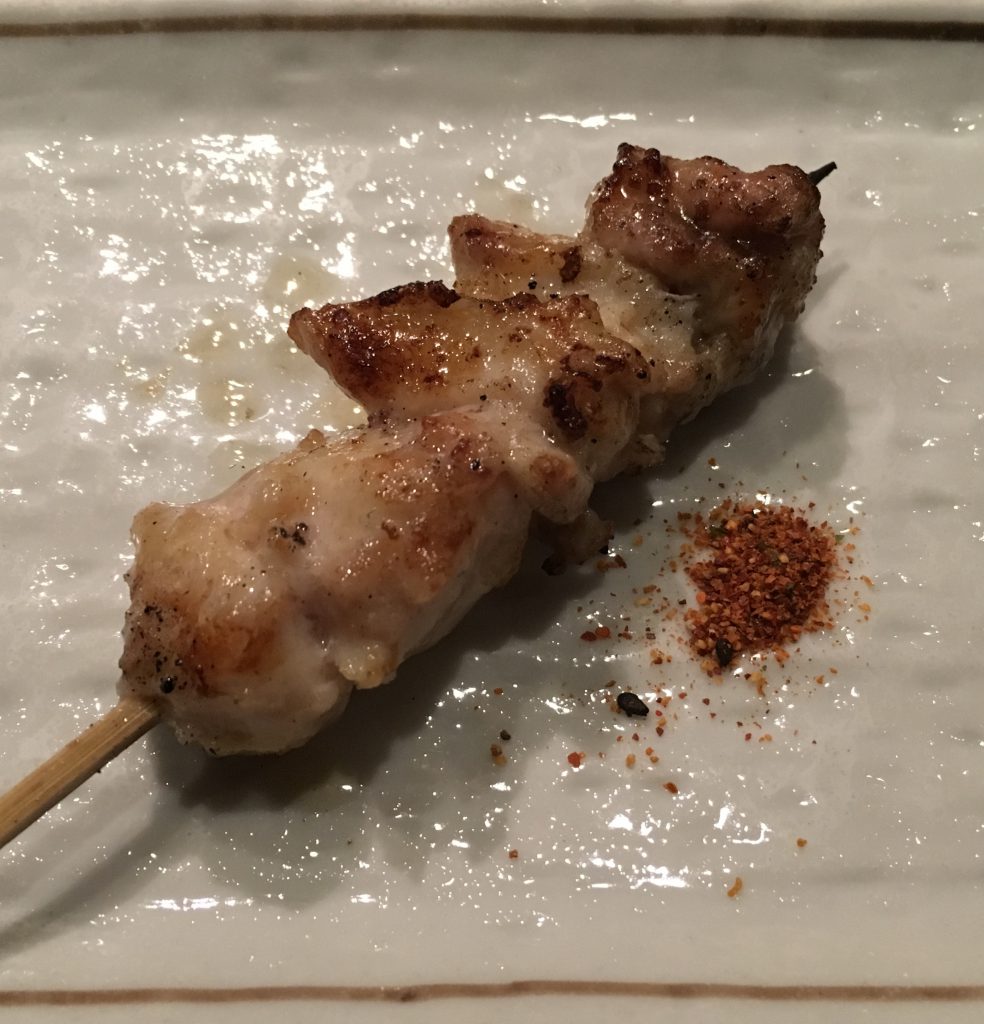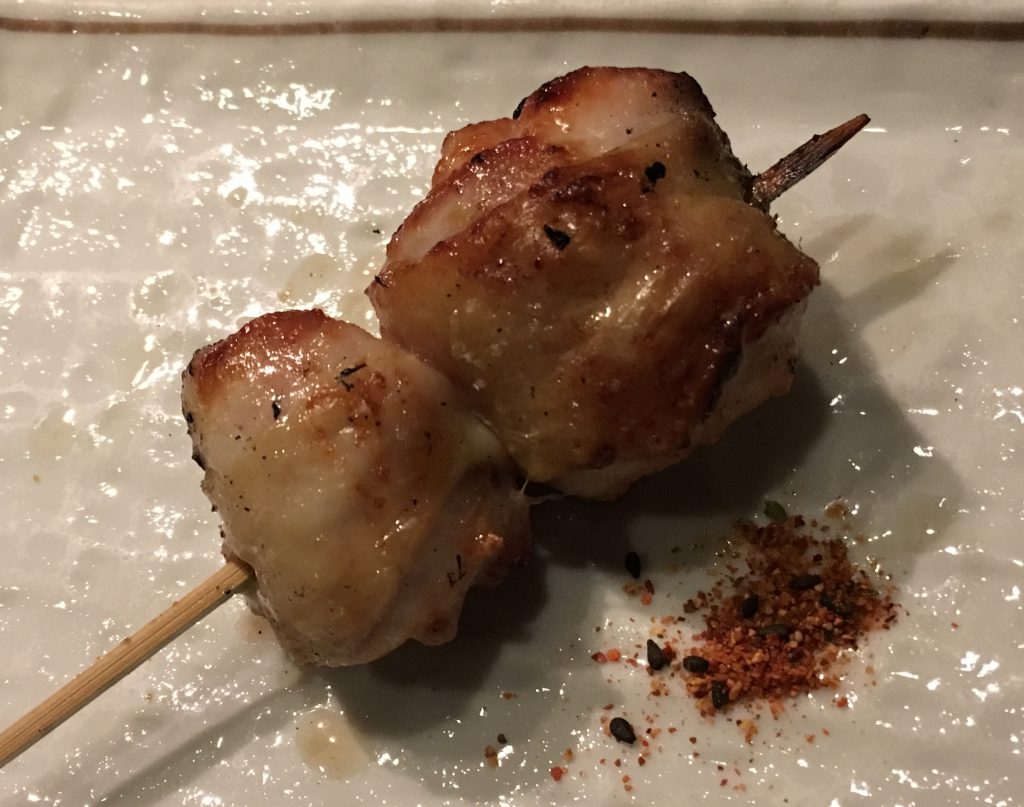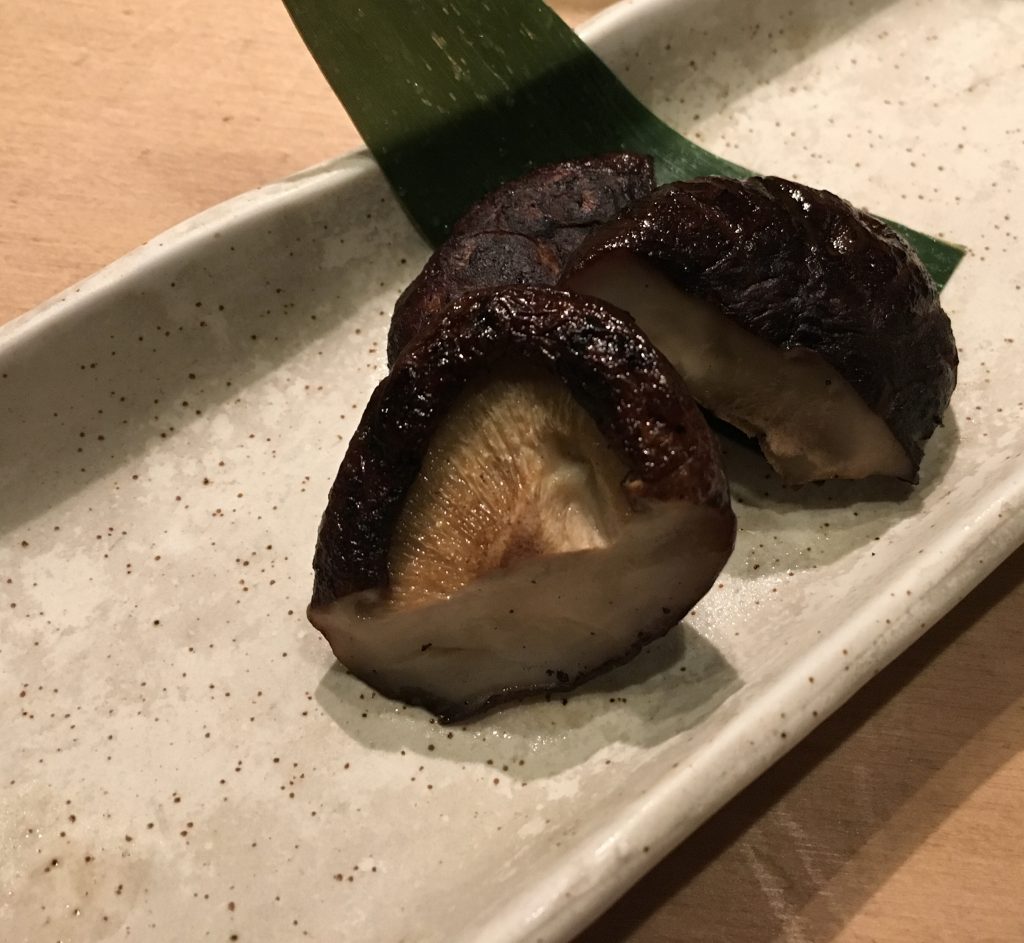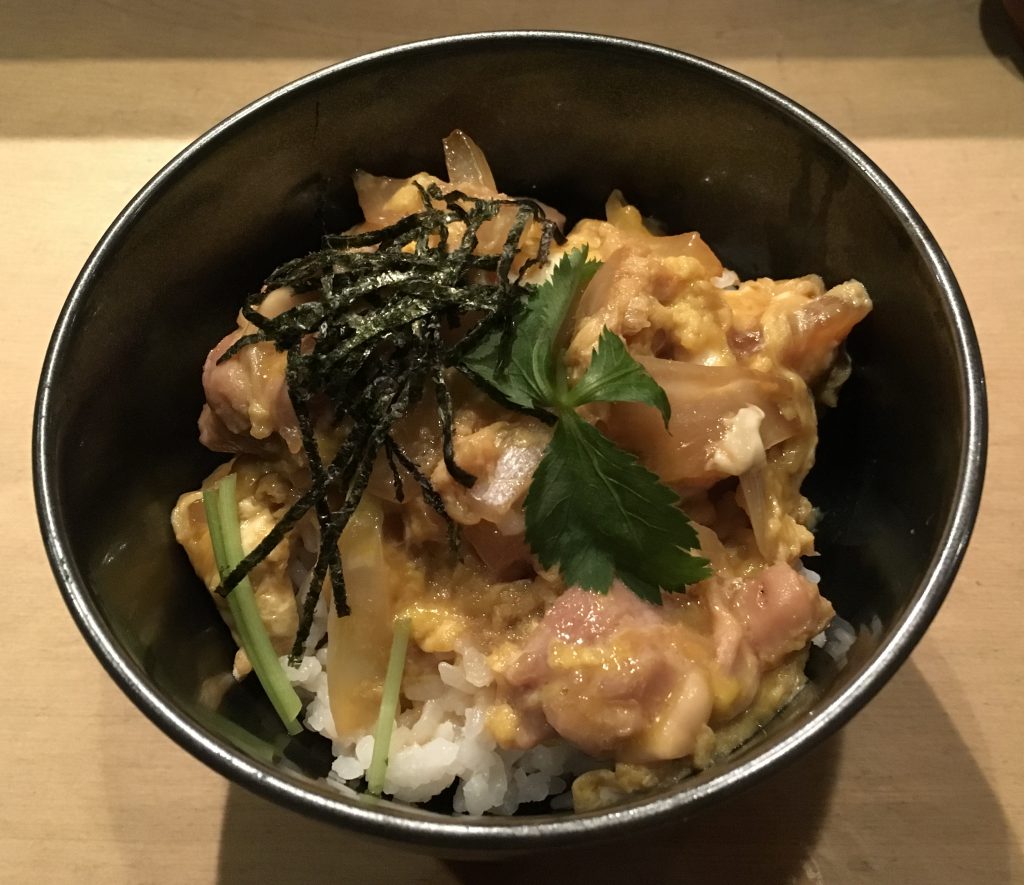 Does it deserve its one Michelin star? Yes, for consistency, authenticity and a trip down memory lane. In 2002 we were touring Japan with three very young children. Our Japanese friend brought us to a neighbourhood yakitori place, and this meal at Torishin reminded me exactly of that family evening in Tokyo.