New York Diary: A trip out of town to the Met Cloisters.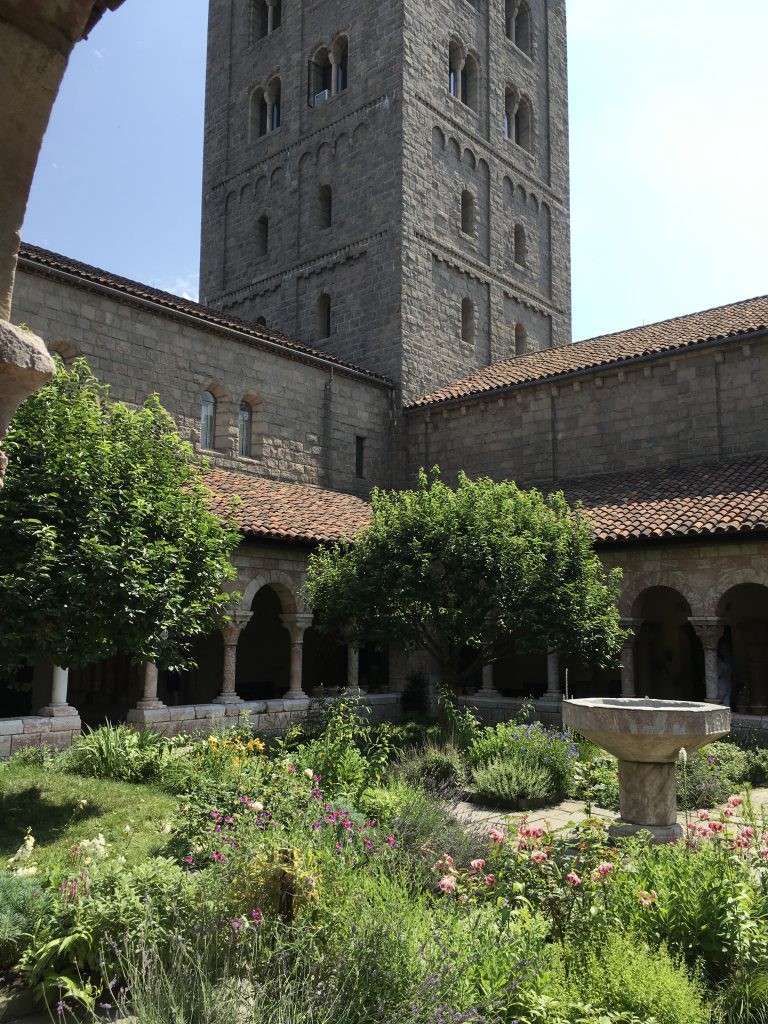 In order to not just stay in central Manhattan we have decided during this trip to wander a bit further out of town.
When taking the New York Subway, areas are not divided by zones, as the London Underground is. We have a 7-day MetroCard which allows us to use the subway and local bus as much as we like. At $32, this is a real bargain. As far as I can tell, the ticket allows you to head as far north and east as you can get.
At some point during the trip I tell Mr Gochugaru that what I would really like to do is to take one metro line end to end, for the fun of it. Just because I can. However after getting to the Met Cloisters I gave up on this idea.
The thing is, when the metro works it really works. However due to a lack of investment and ongoing engineering works, sometimes there are long delays which are frustrating. Then there was one afternoon of heavy rain which caused trains to be cancelled.
So it took double the time anticipated to get to Met Cloisters, which is in Fort Tryon Park. Alight at 190th Street and then it is a short and pleasant walk through the park. The hot weather helped us imagine that we were visiting a medieval village in the South of France. In fact the entrance to the Cloisters is designed to have that effect.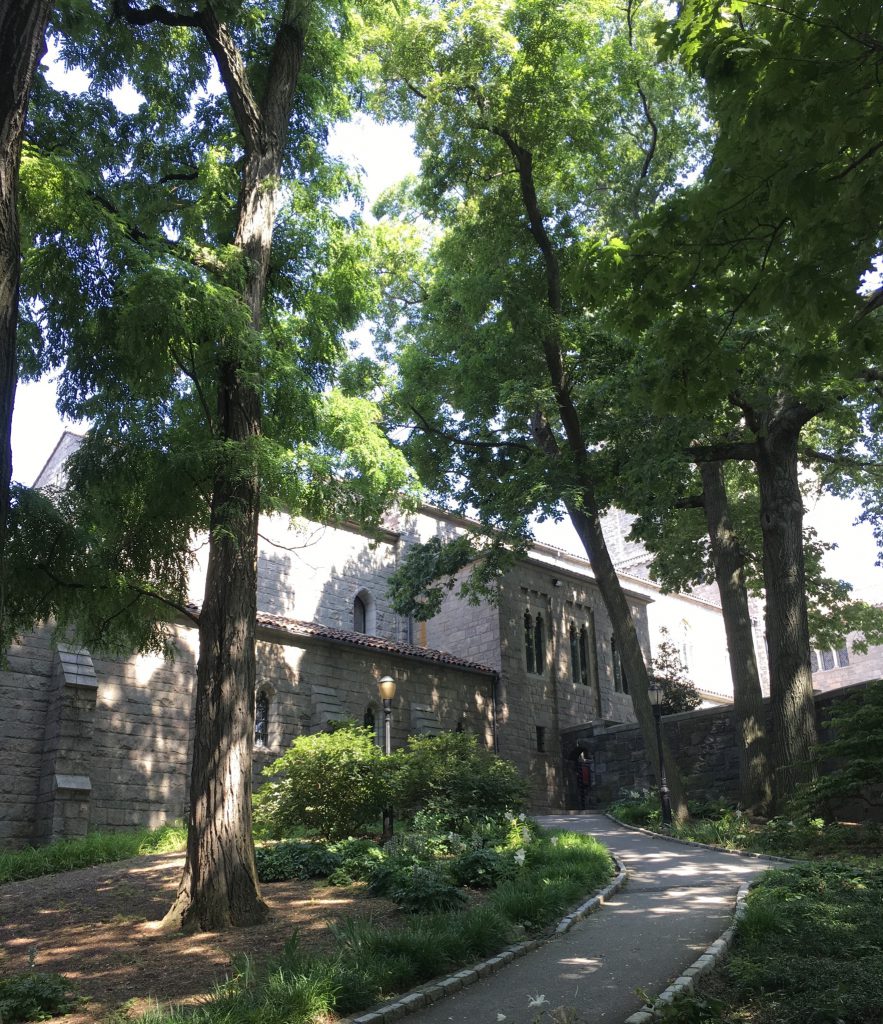 It is easy to spend a few hours here, wandering around the cloisters and ruminating about the reason for the existence of the tapestries, pillars, gardens, plants, sculptures.
To a certain extent I prefer traditional art to contemporary art. Things used to tell a story and the story rarely used to be about the artist. It seems to me these days that art consists of throwing something together that does not on the face of it make any sense, until you read about the artist and his or her mental state (rarely happy). I know…people can express themselves anyway they like but sometimes, we really should show restraint. I am not one for airing one's dirty laundry (literally, with some artists) in public.
Cuxa Cloister, which greets you as you enter the Cloisters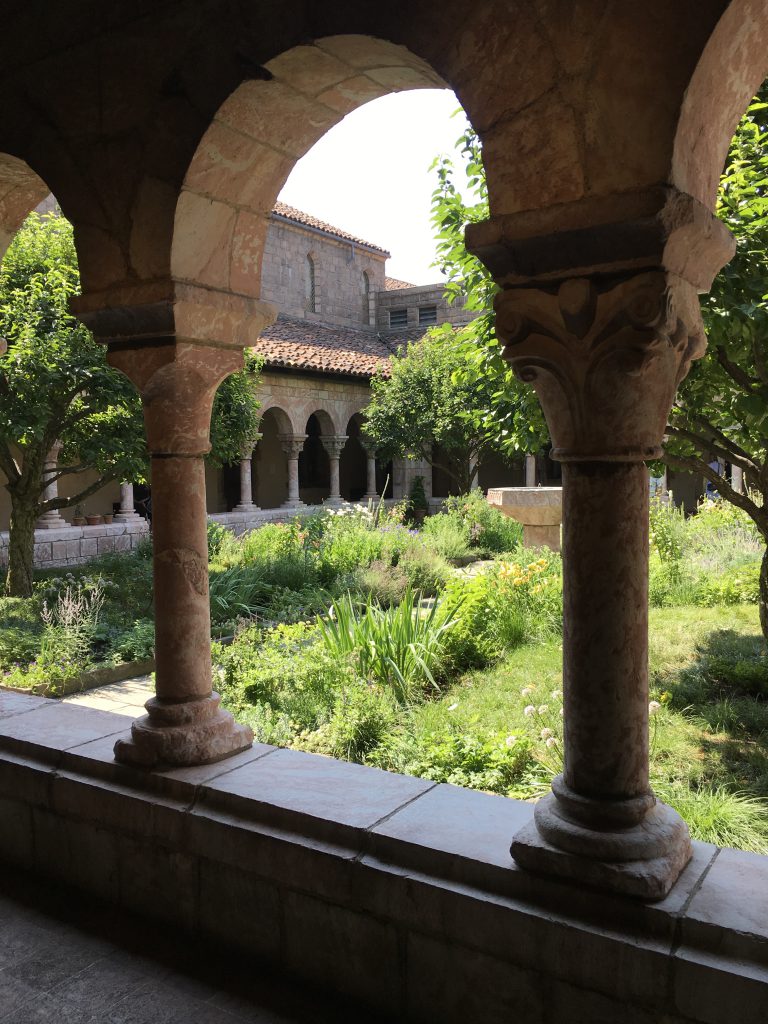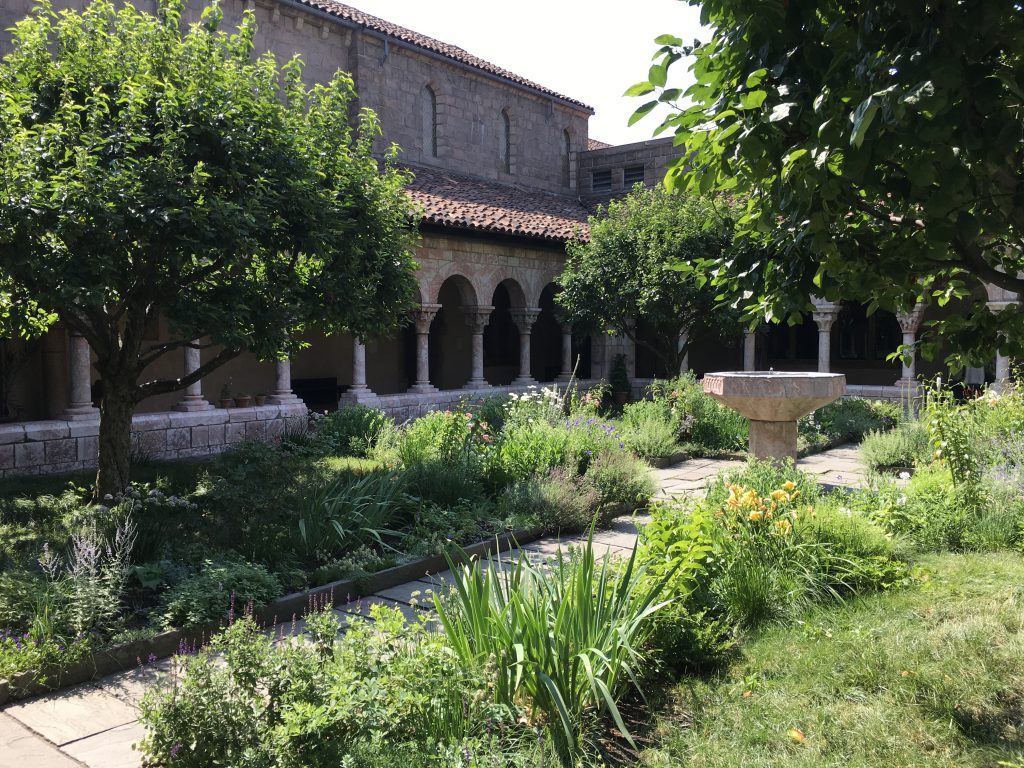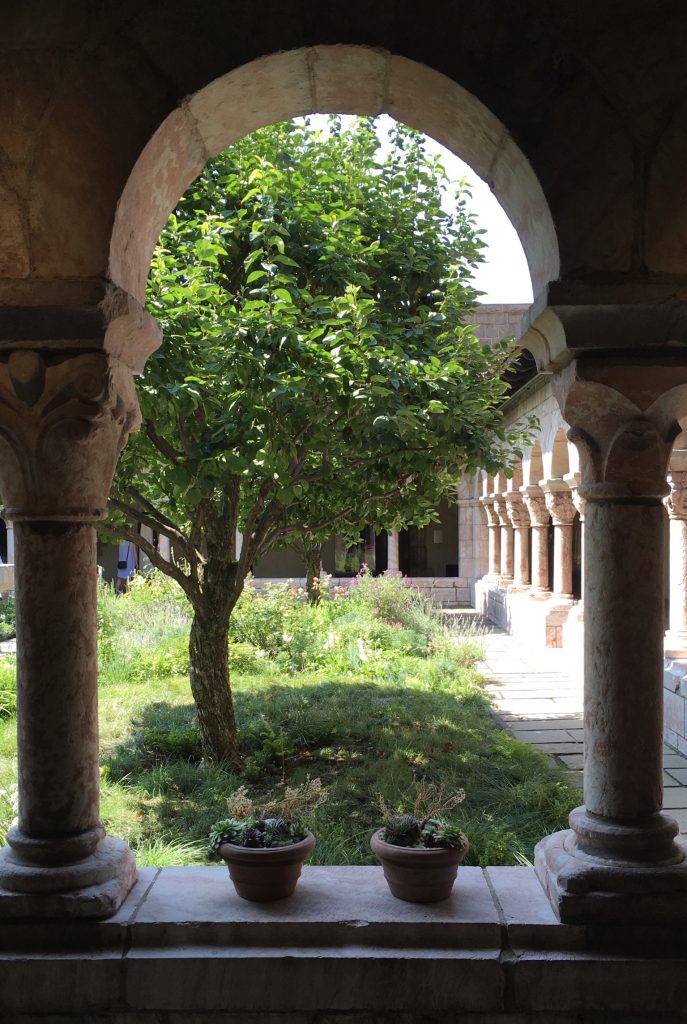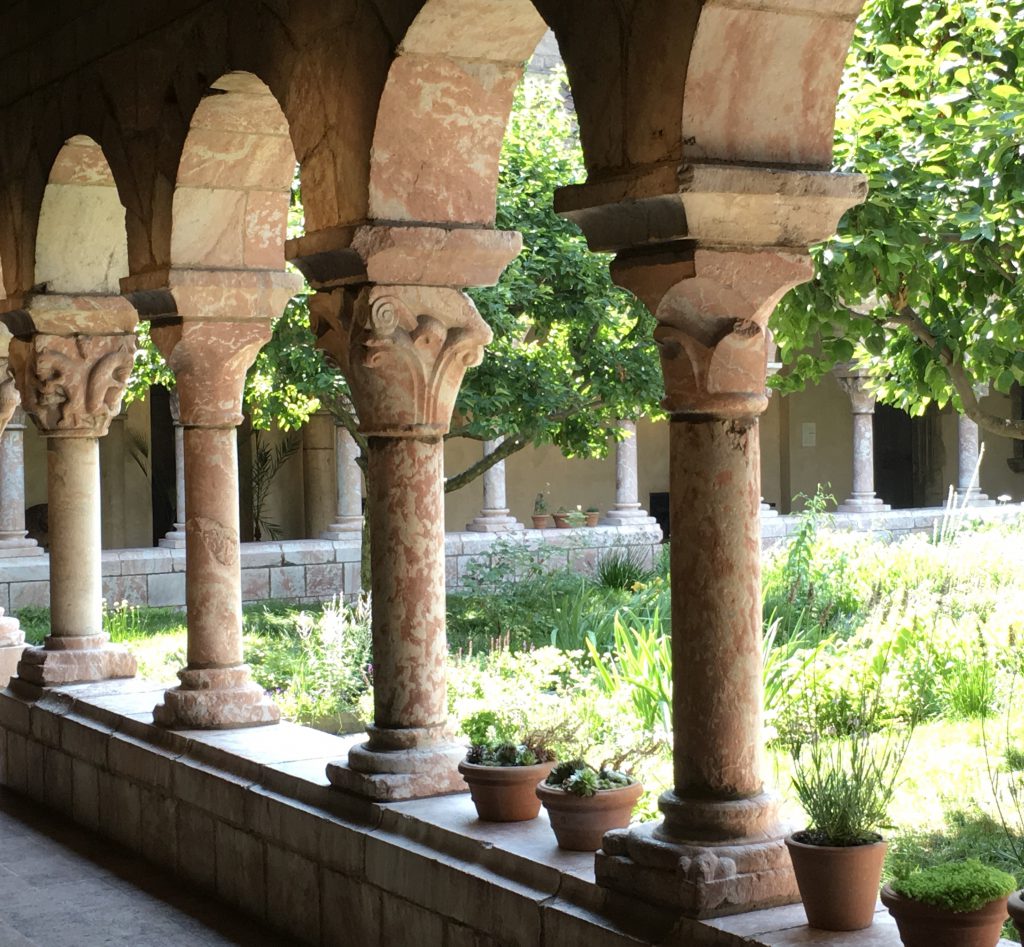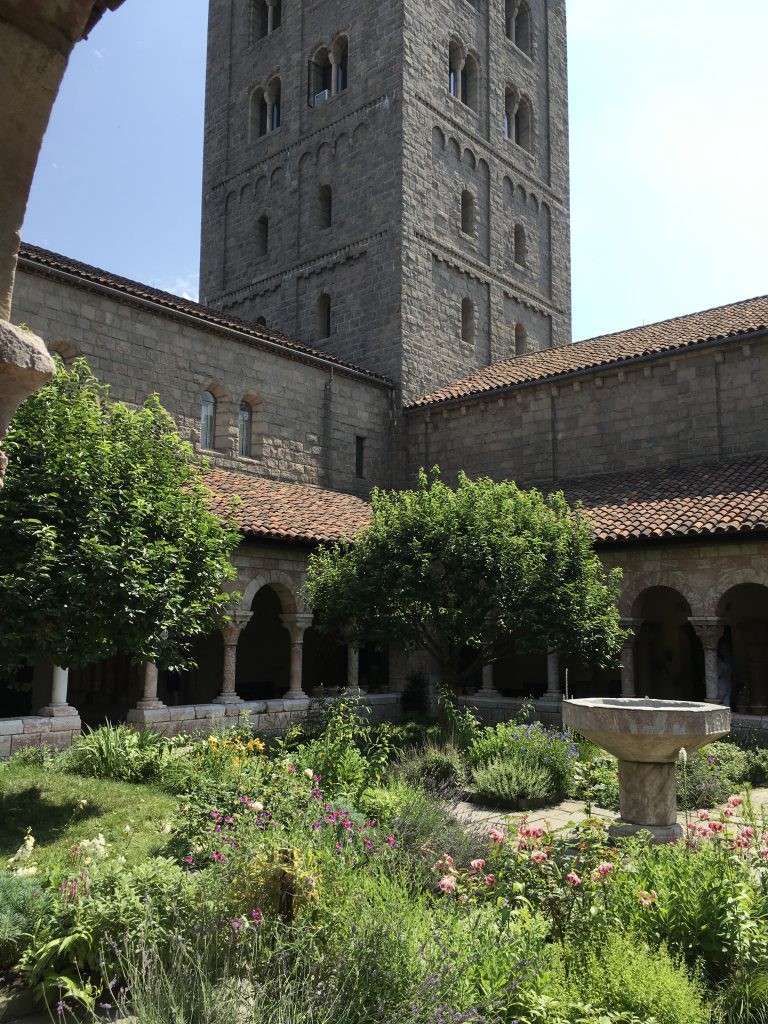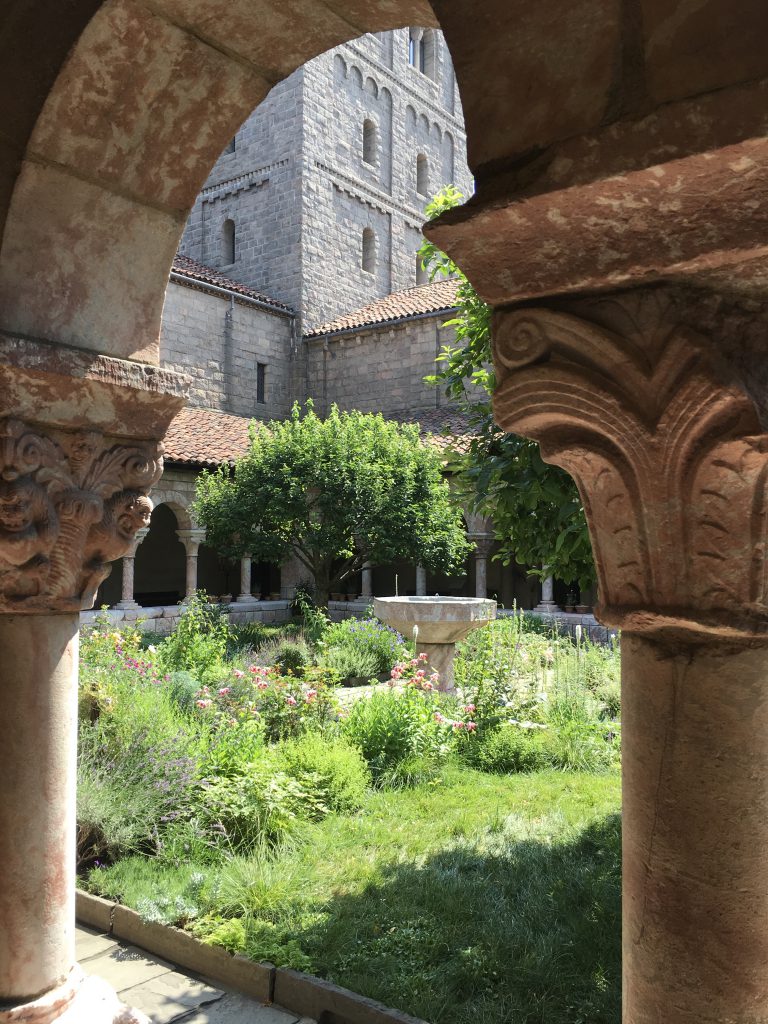 Trie Cloister, which the small and simple cafe overlooks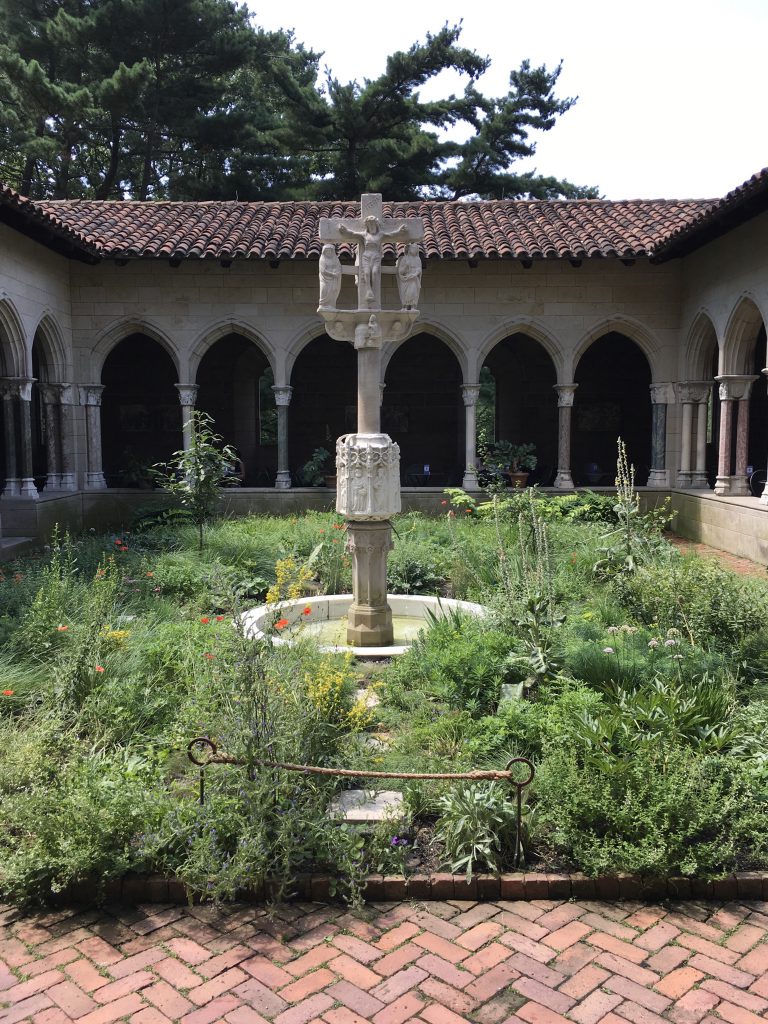 Bonnefont Cloister, which houses some rare herbs. My favourite was the poisonous mandrake which made an appearance in Harry Potter in the form of a plant that has a root that resembles a human!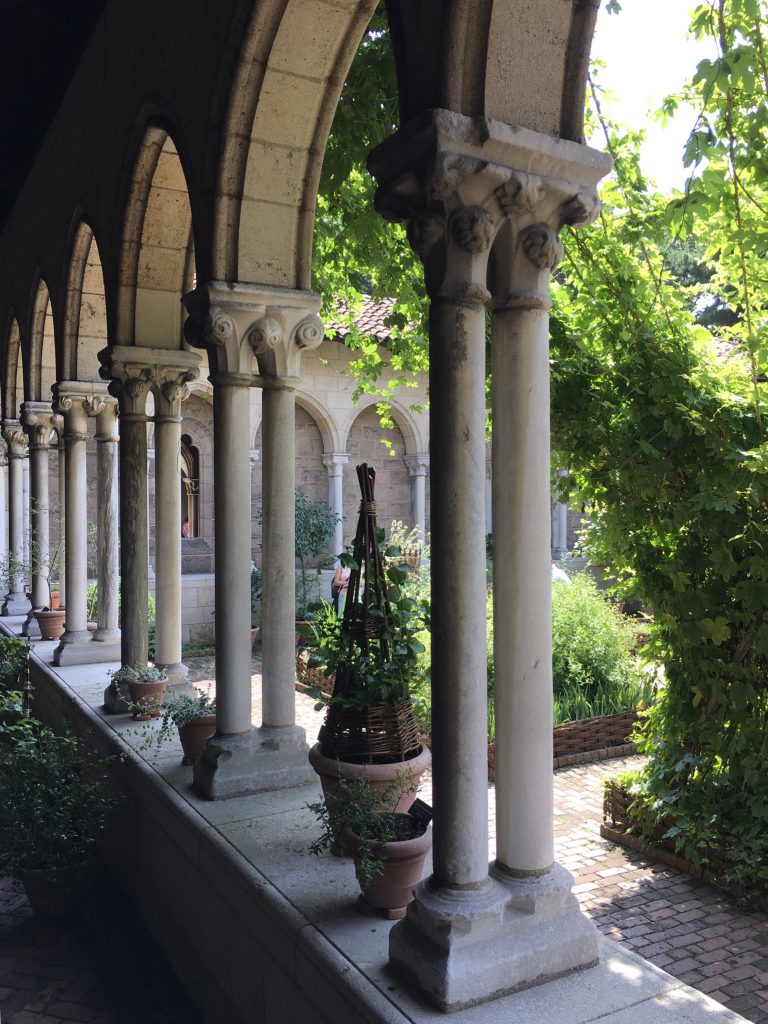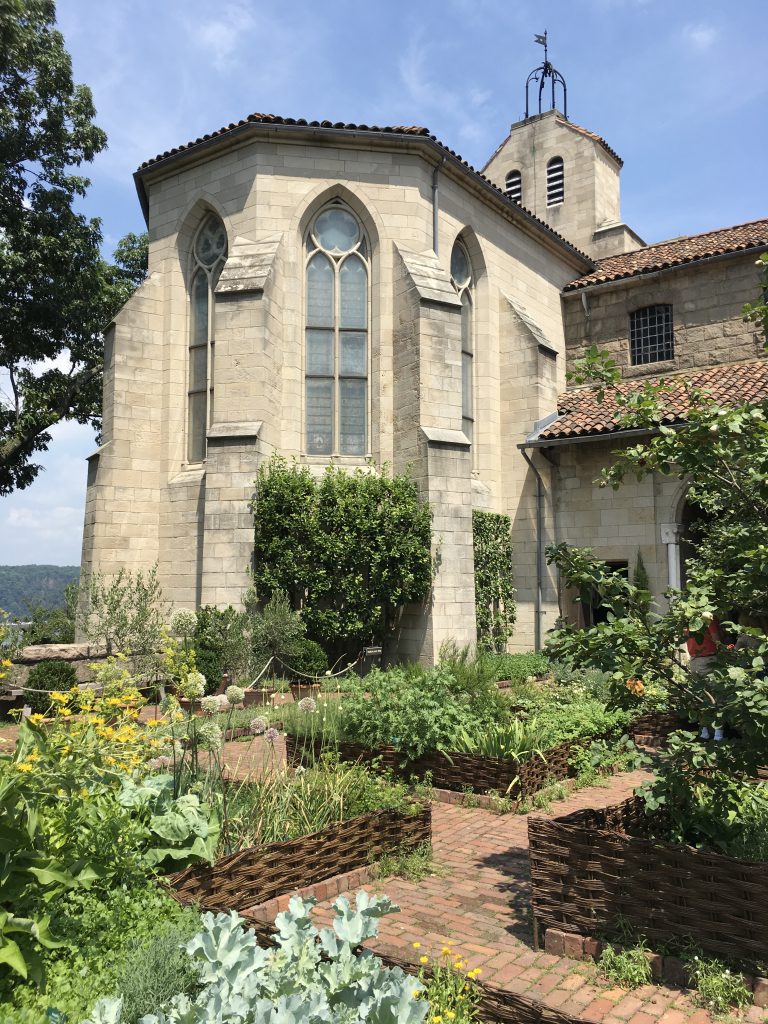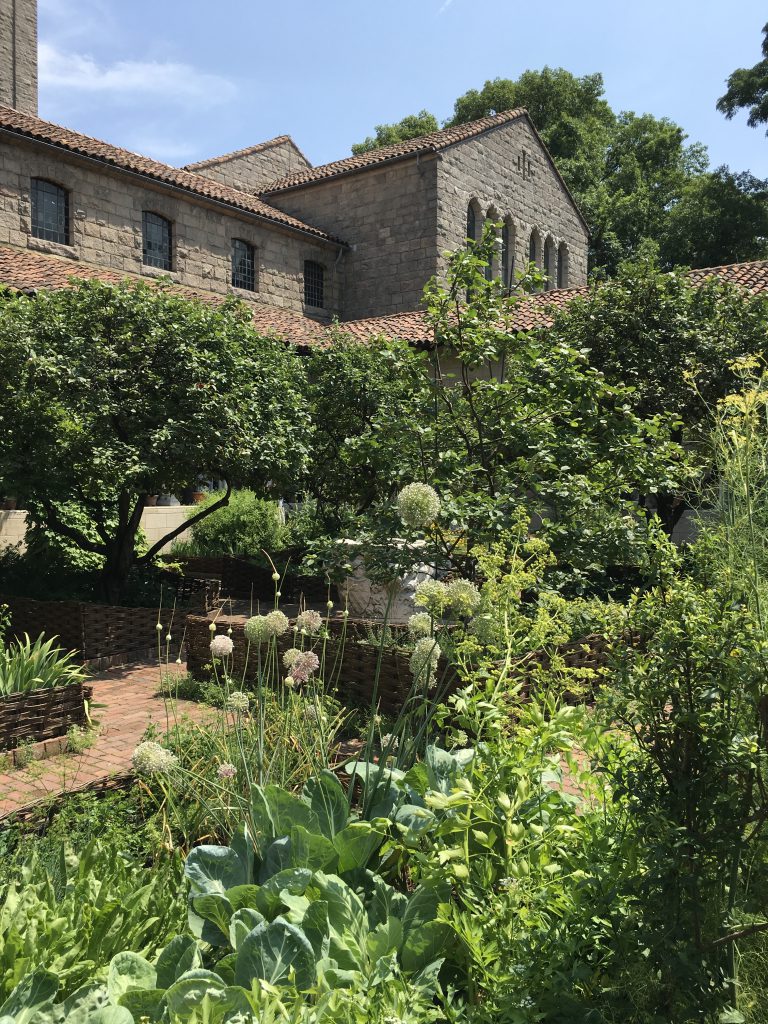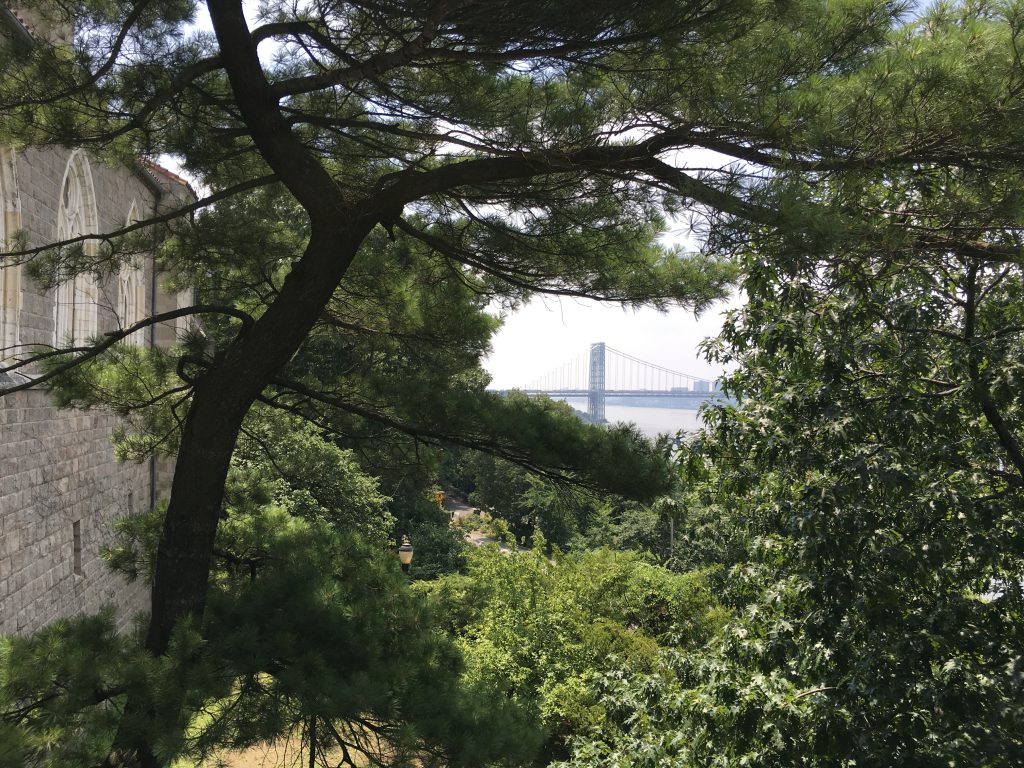 St Guilhem Cloister, which had on display part of the Met's current exhibition Heavenly Bodies: Fashion and the Catholic Imagination (more in a separate post)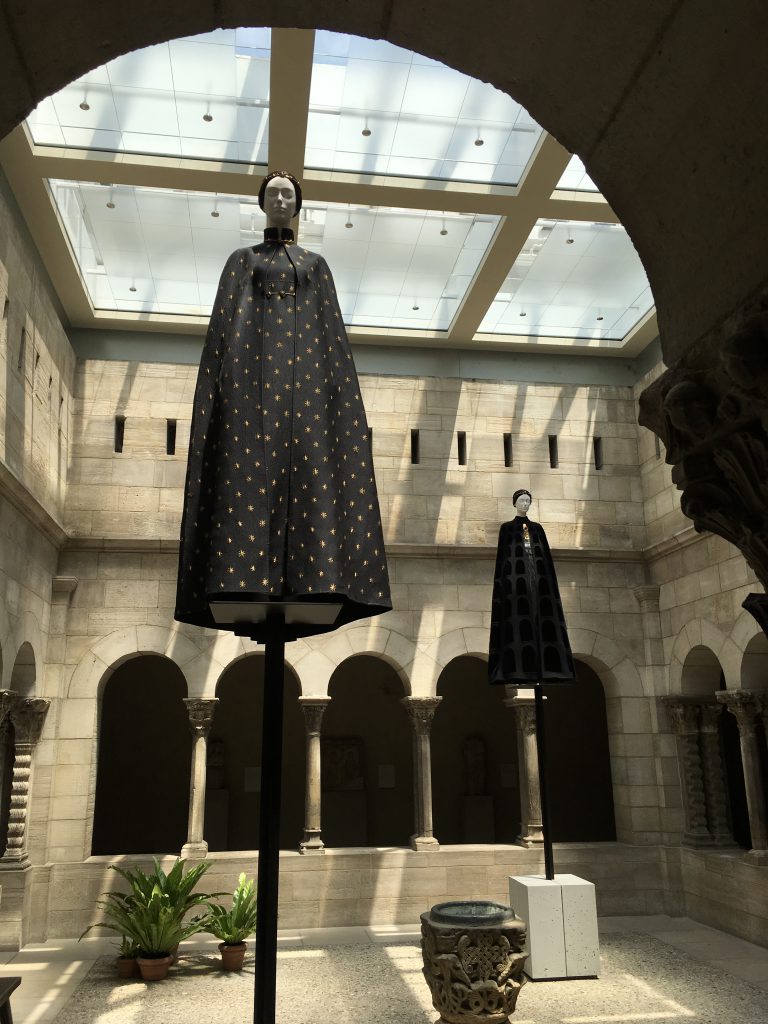 Met Cloisters is featured in City Green: Public Gardens of New York, which I had read about in a review in the Washington Post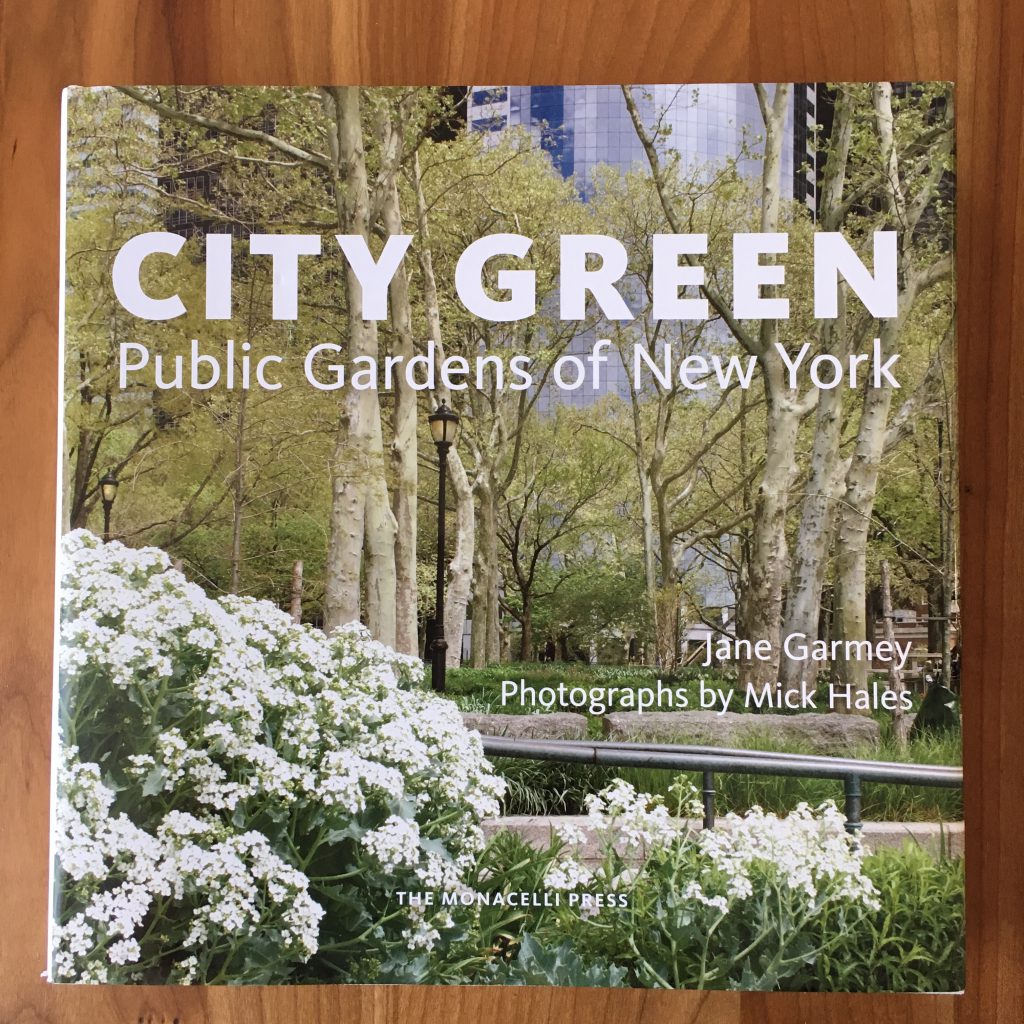 A bit about Fort Tryon Park, from the entry in my Michelin Green Guide to New York City: Covering 62 acres of wooded hills above the Hudson River, Fort Tryon Park was landscaped by Frederick Law Olmstead Jr. The eponymous fort, since demolished, was the last fortification to resist the British invasion of Manhattan during the American Revolution. The fight involved the woman soldier of the Revolution, Margaret Corbin.
Below are photos of the Heather Garden in the park, located just south of the museum.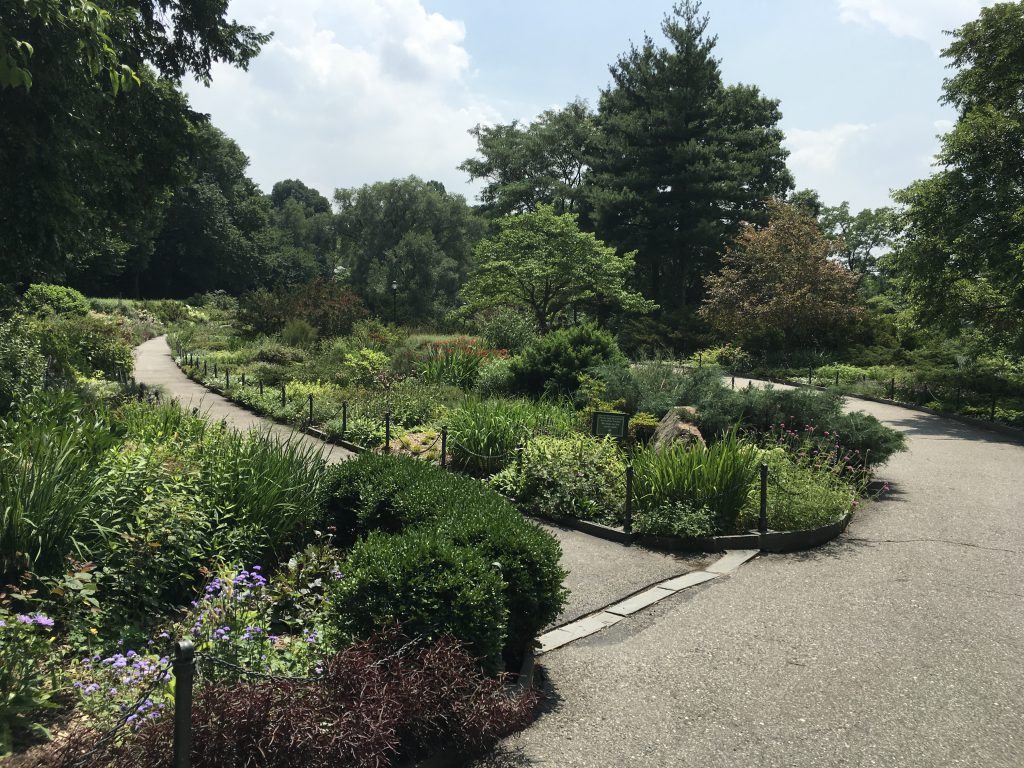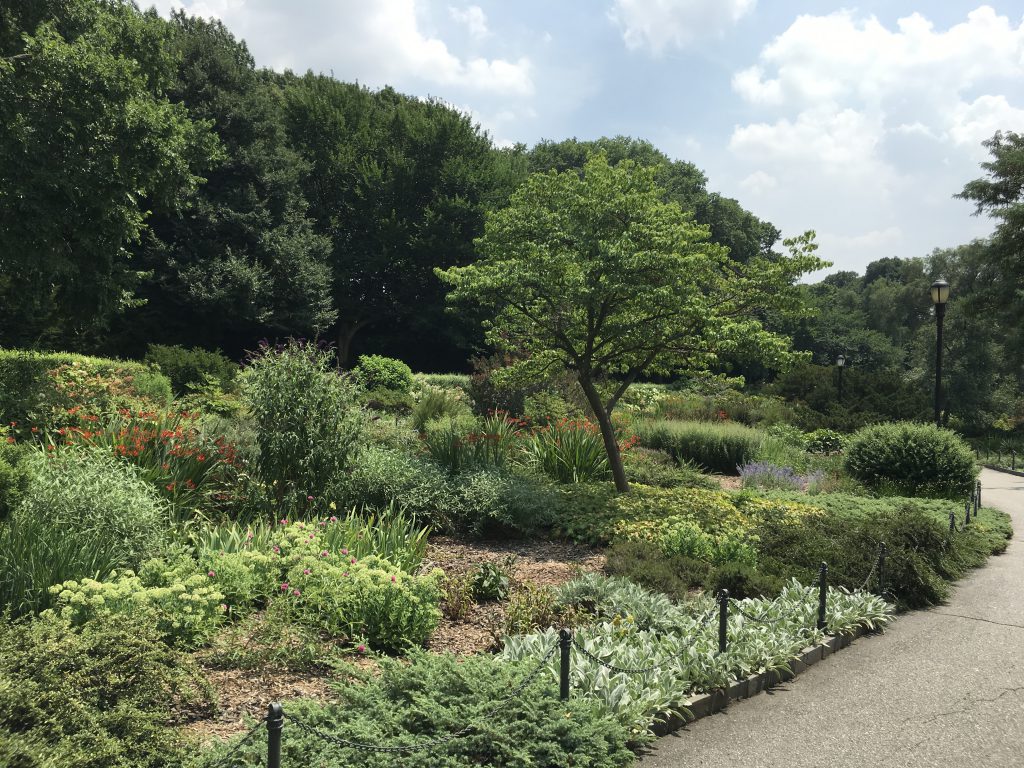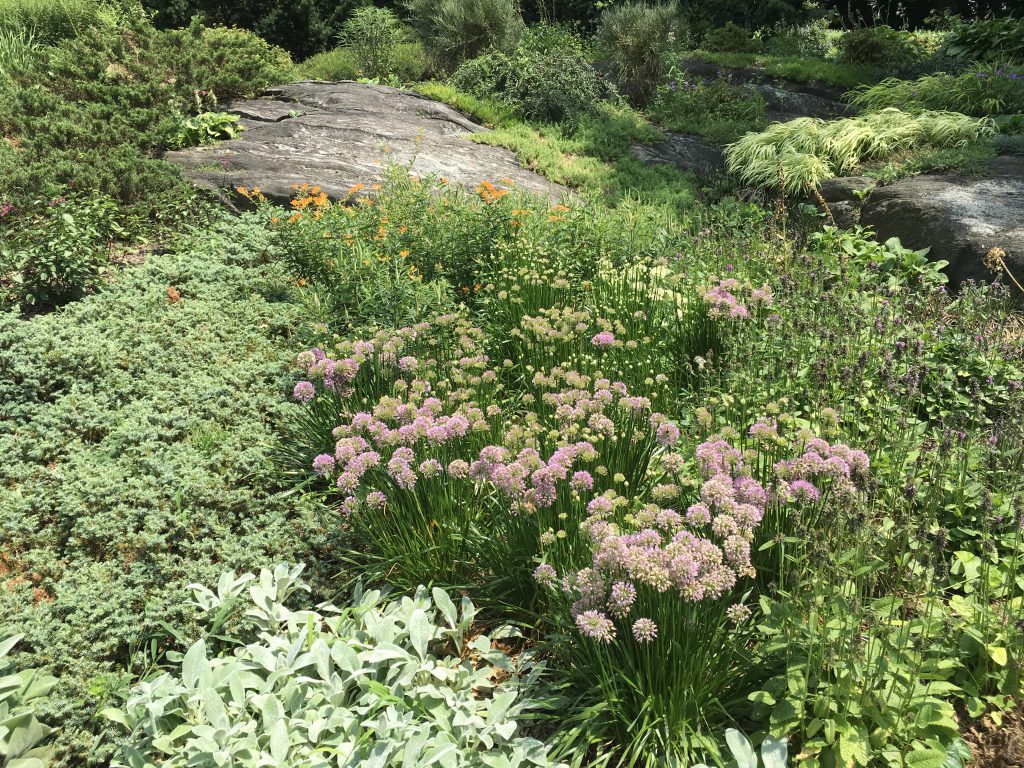 The Met Cloisters: 99 Margaret Corbin Drive, Fort Tryon Park, New York, NY 10040. Phone: 212 923 3700.
City Green: Public Gardens of New York, published by Monacelli Press, ISBN 978-1580934800.
Green Guide to New York City, published by  Michelin, ISBN 978-2067204263.
Finally, two plant photos taken at the Cloisters. Everything looks so much better in the sun!