New York Diary: The Metropolitan Museum of Art.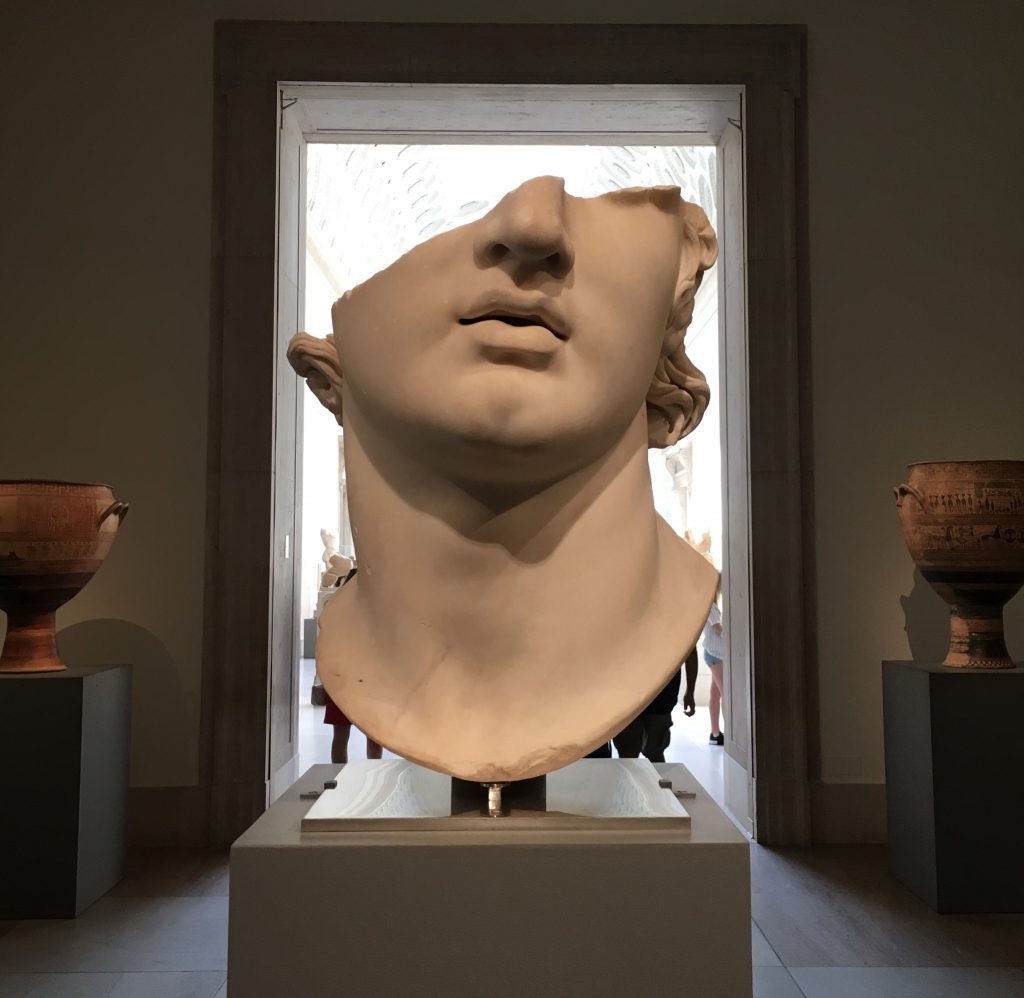 There are as many lists of what to do in New York as there are different types of people who visit. The possibilities are endless: eating, drinking, shopping, sightseeing, museum-hopping. Surprisingly, this is a great city for walking as there are so many interesting buildings both old and new to look at whichever way you turn. You don't really get lost either as the grid system is simple to navigate.
Last year we decided to skip the Metropolitan Museum of Art because it would compete with the other smaller niche museums we wanted to see. This year we are concentrating only on the Met and some gardens.
We think it would take several return visits to the main museum just to see most of its collections, so on our first full day here we head to the membership desk and sign up for an annual membership. If you live outside a 200-mile radius of New York the membership costs $80 and this allows the member plus guest to enter all three of the Met's museums for a year. A real bargain considering that a single entry costs $25 per person, although this lasts three days in order to allow enough time to visit all three sites.
One tip to skip the impossibly long queues outside the museum's main entrance is to head for a small side entrance on the corner of 5th Avenue and 81st Street. Here, you can sign up for membership, buy a day ticket or present your membership card for entry.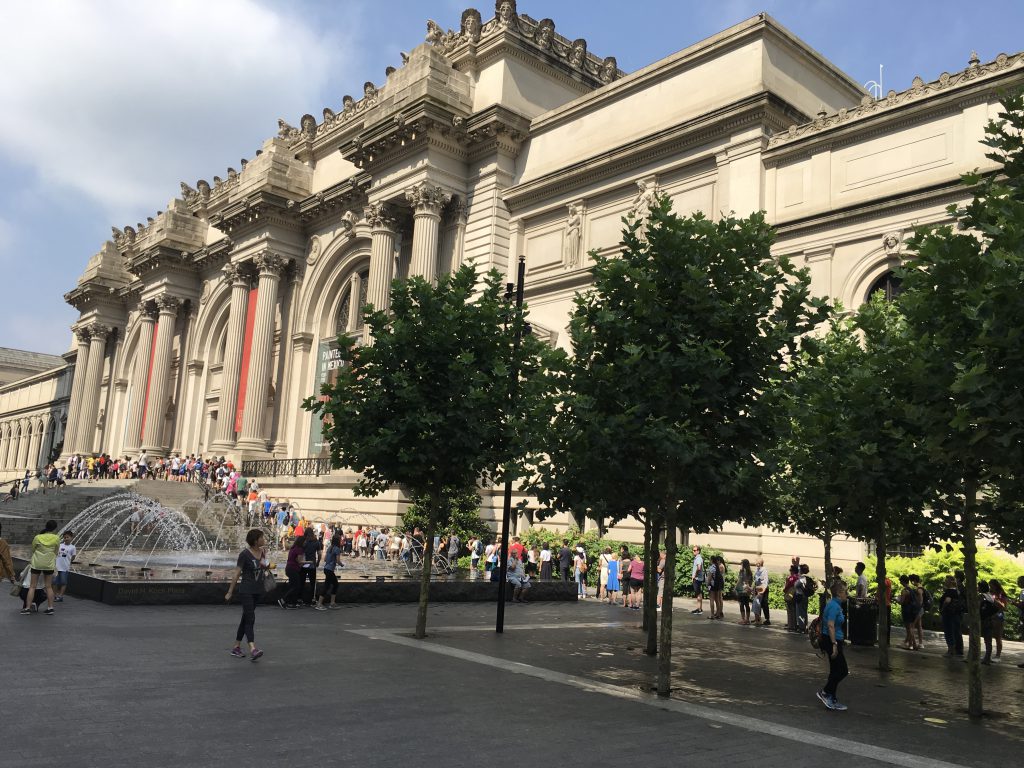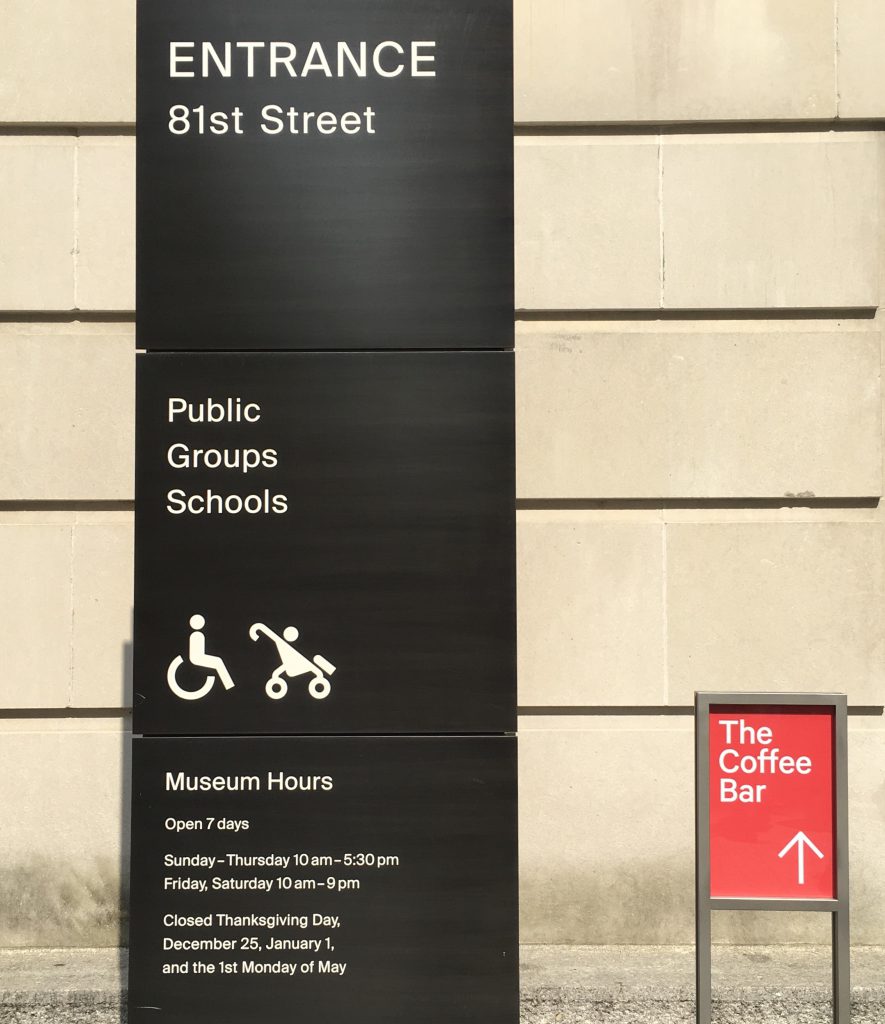 To say that the Met is grand is an understatement. It is simply magnificent. I know Londoners are very proud of the British Museum, the National Gallery and the Victoria and Albert Museum. It seems to me that the Met has put the contents of these three museums, plus a chunk of the National Portrait Gallery, the Royal Armouries and a couple of National Trust mansions, into one huge site (Met Fifth Avenue). It then has leftovers for a modern block (Met Breuer) and also medieval treasures on some land faraway north in Fort Tryon Park (Met Cloisters).
We start with Met Fifth Avenue, followed by Met Breuer and Met Cloisters on subsequent days. The idea is to return to the main site several times over the next week. On the first day we manage Greek and Roman Art, Medieval Art and European Sculpture and Decorative Arts. I have an orange hilighter and mark these areas on the museum map. I see that there are are around a dozen other collections (each collection spanning several rooms) we still need to see.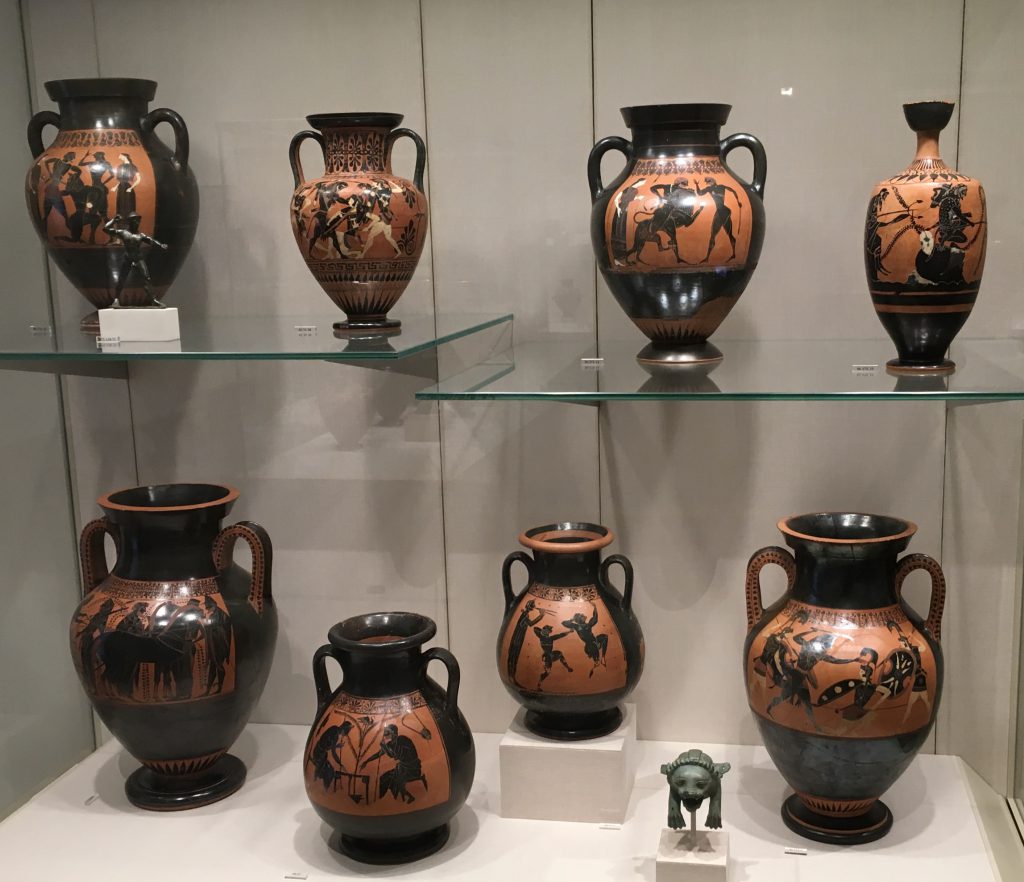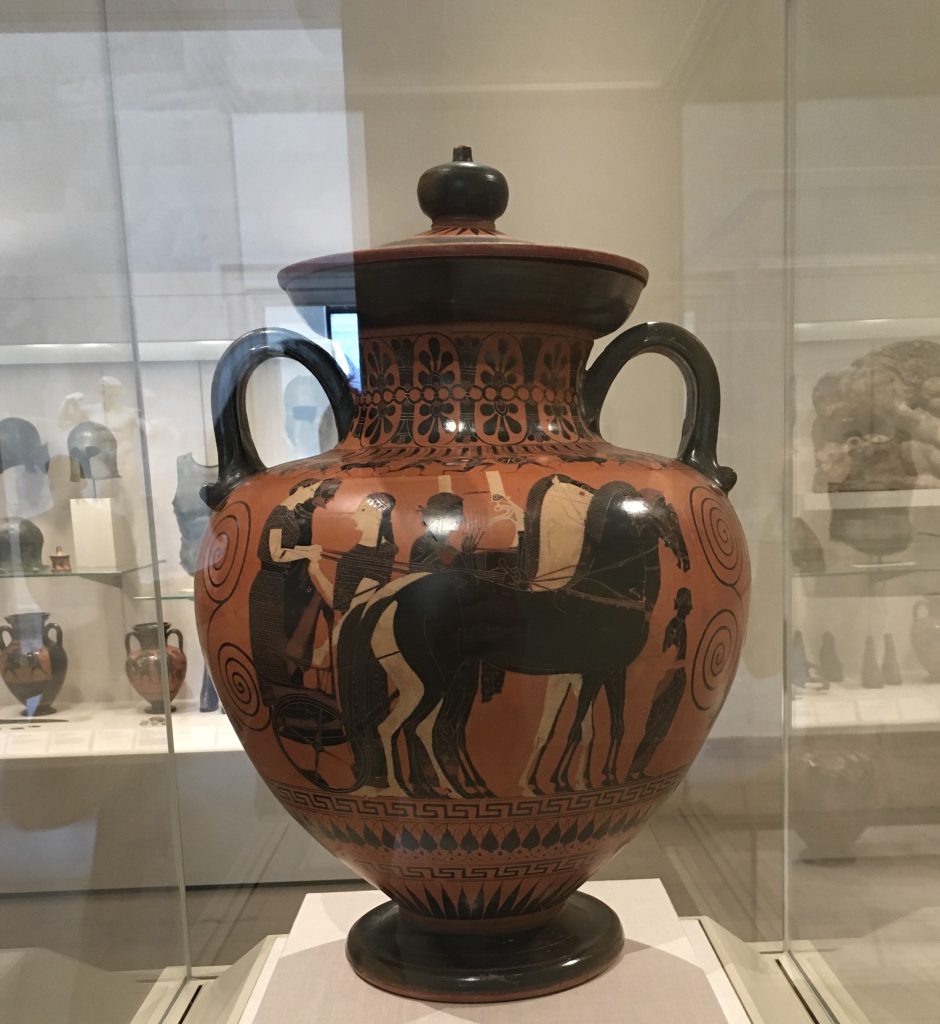 I enjoyed the domestic galleries very much, that is to say the collections of decorative arts. One reason people may find museums dull is because it is ostensibly not shopping or watching tv. However all the skills you need for picking a good e.g teapot and a good show can be applied to the items you see in a museum: is this item useful and beautiful, would I want this in my house, would it bring me pleasure each time I look at it? The things you see might be old but the principles are timeless. In your own domestic setting, if  something is not practical or beautiful then don't have it in your house. The items in a museum are a guide to what people's tastes were like in the past and should help us think about what its contemporary equivalent could look like.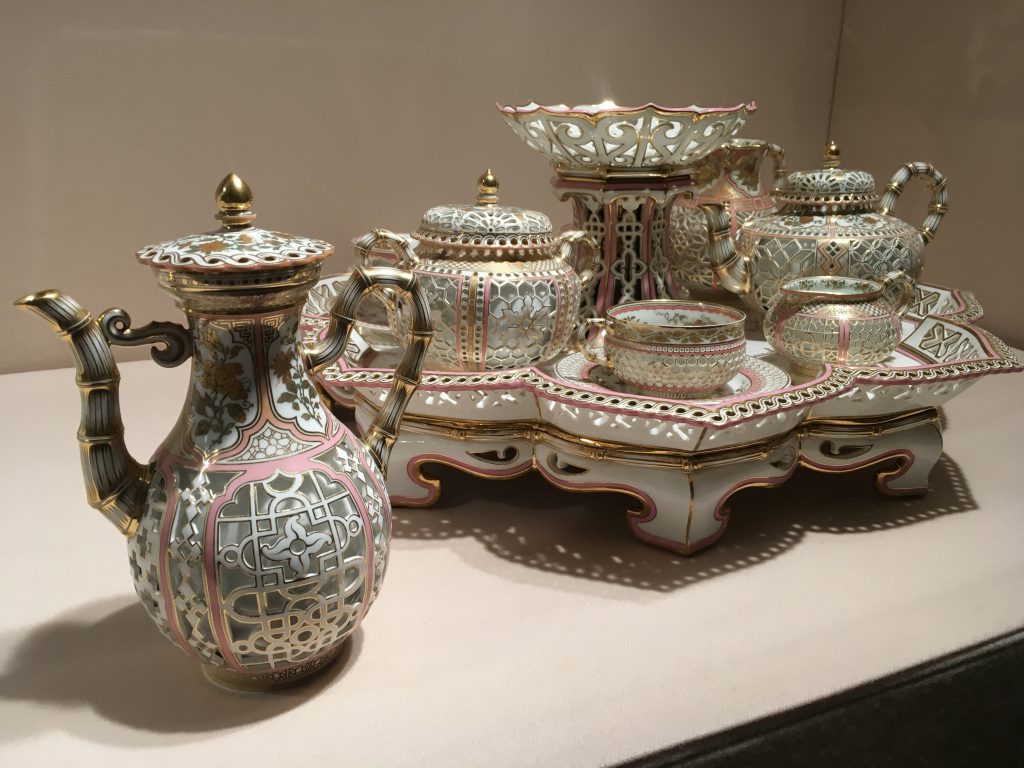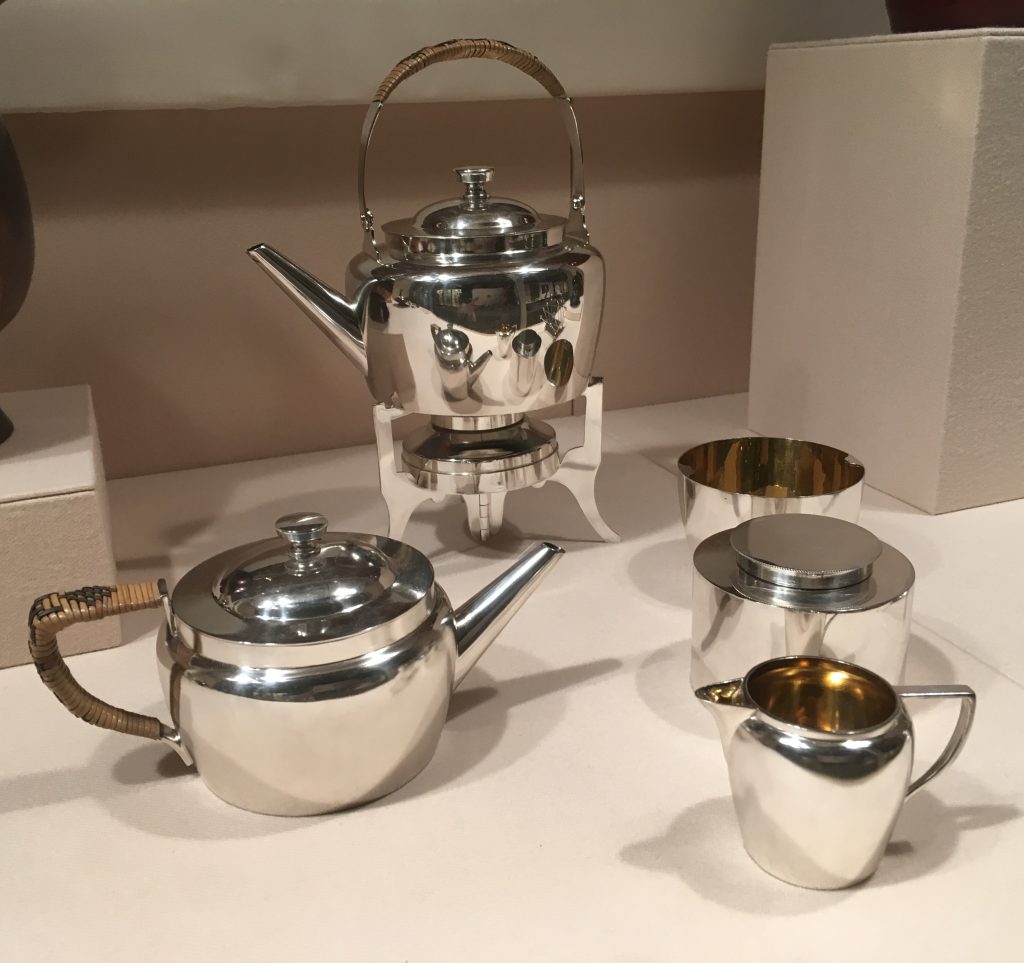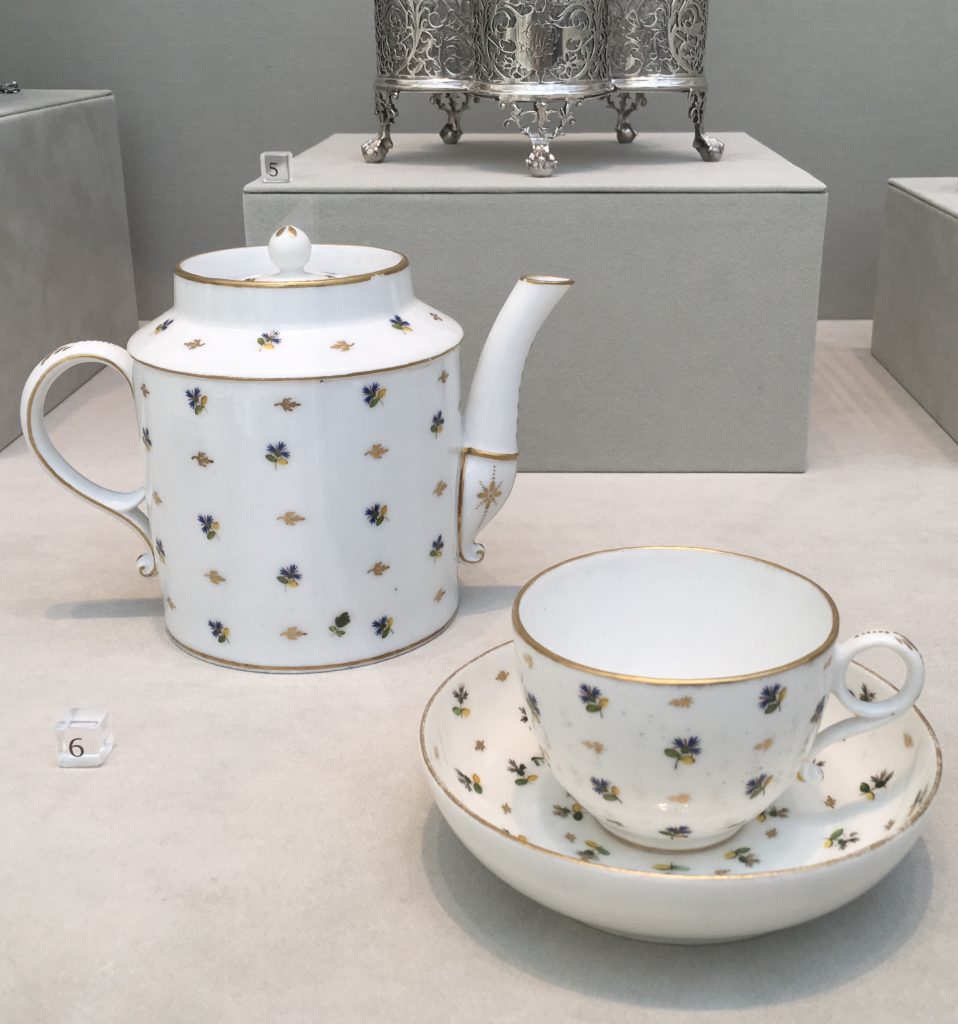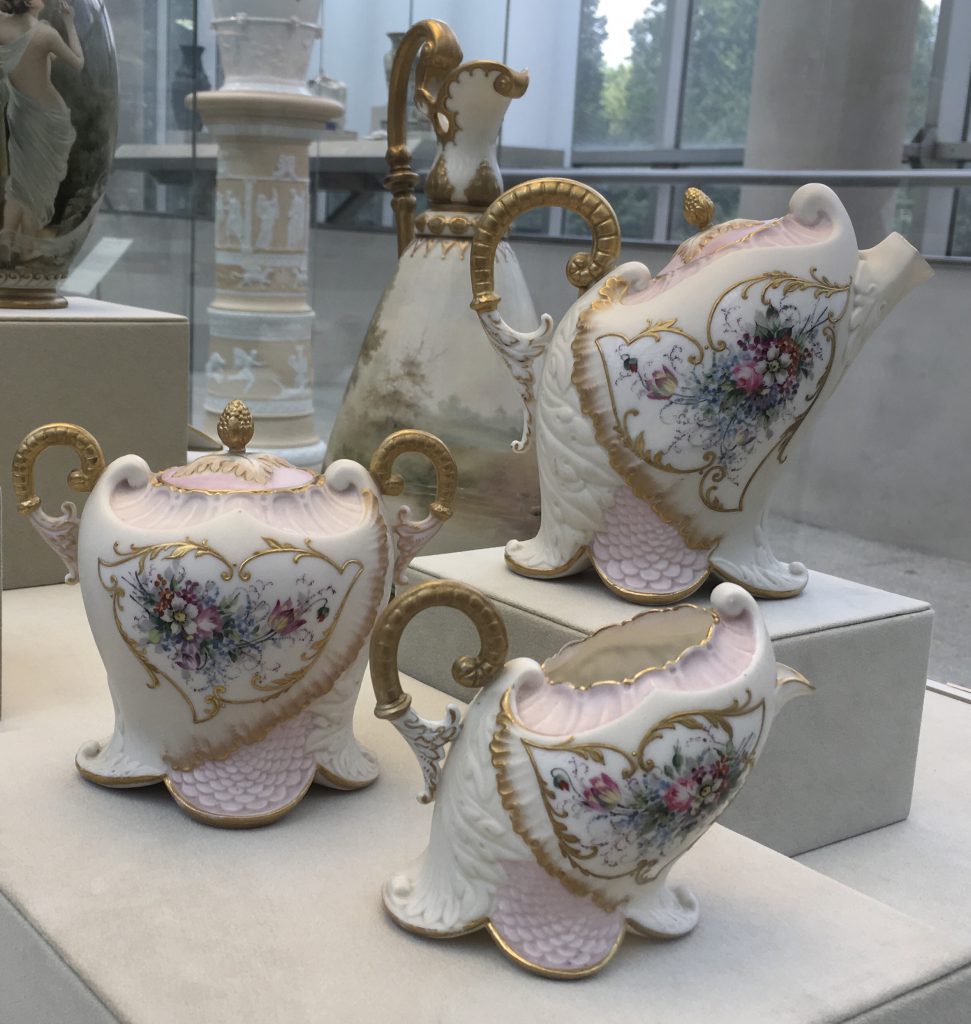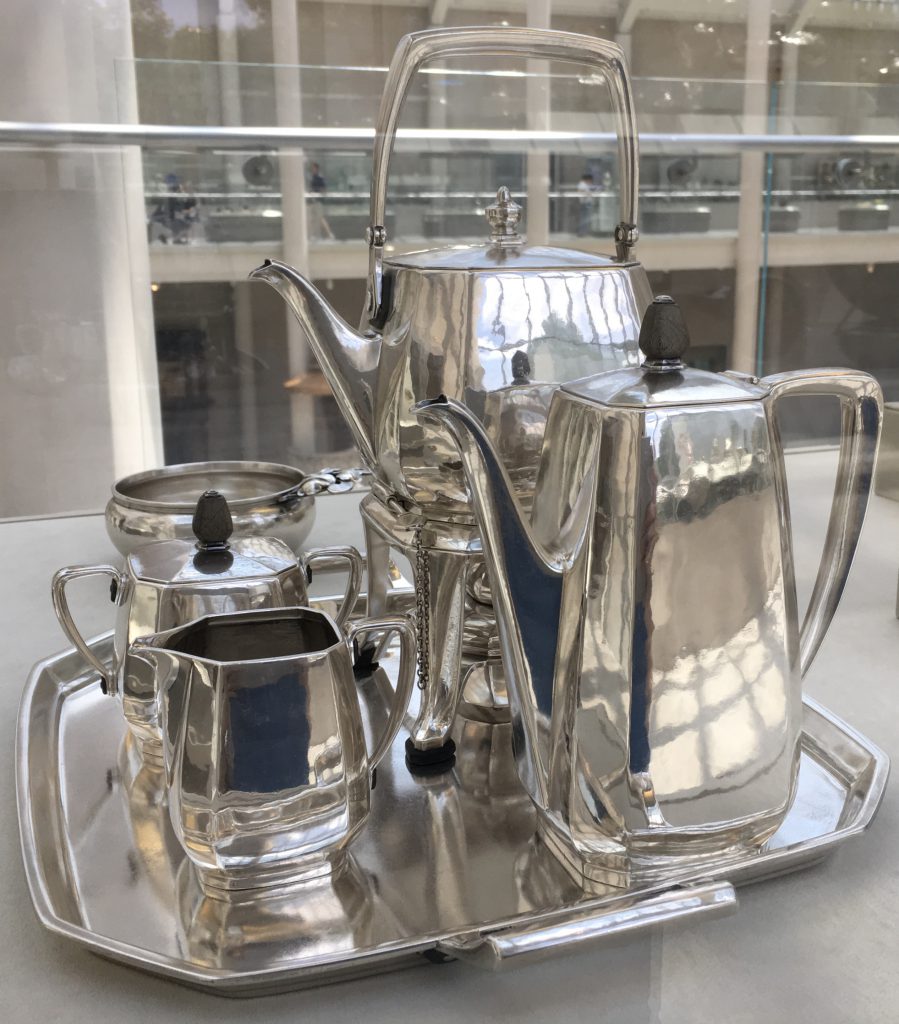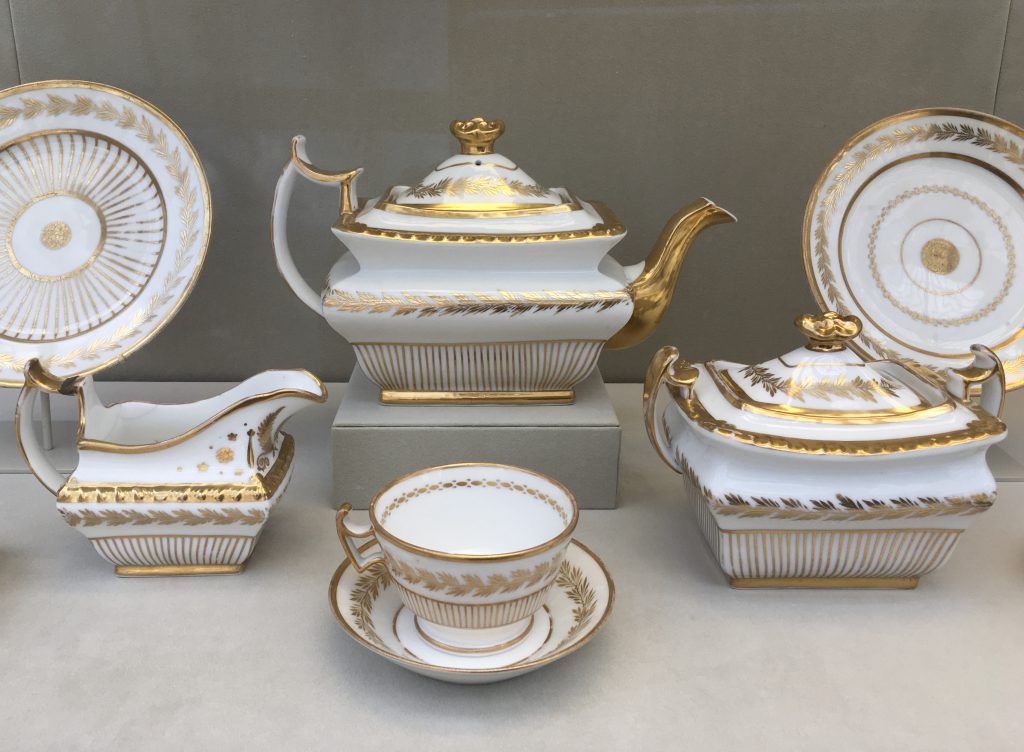 The Met Breuer showcases the Met's modern and contemporary art collection. The current exhibition Like Life – Sculpture, Color, and the Body concerns itself with one question: just how perfectly should figurative sculpture resemble the human body?
A few minutes into the exhibition Mr Gochugaru came over and said: come and meet your old friend. I get very worried when he says things like that as I don't like surprises. It turn out that it was his old friend and not mine as he was a student at University College London. The figure of Jeremy Bentham was the subject of many strange stories and you can read about it here.
A review of the exhibition by the New Yorker is here.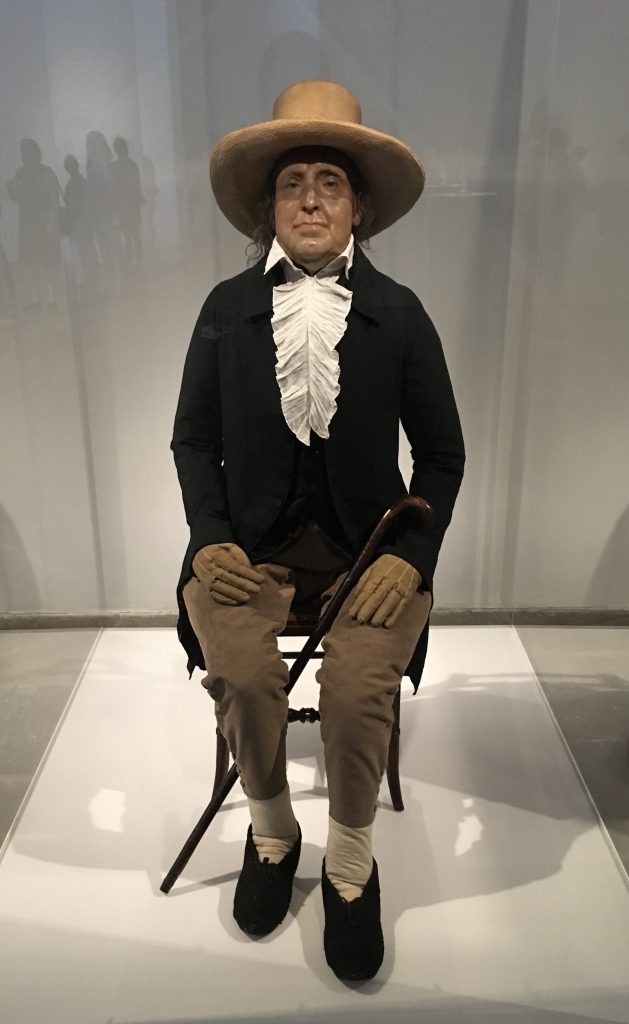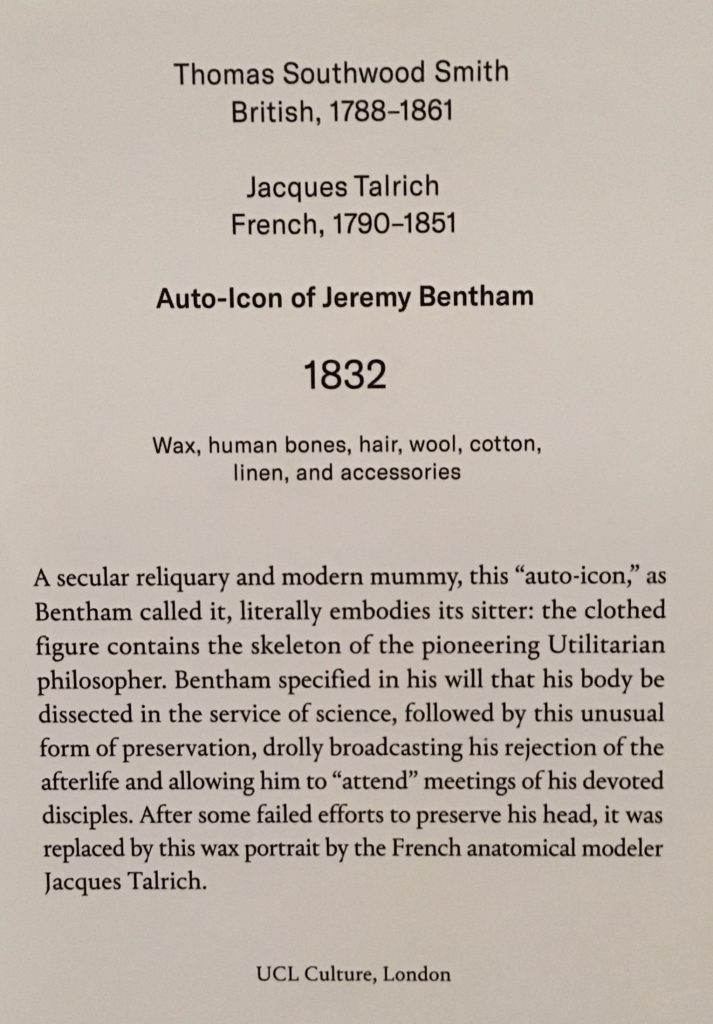 I will return to the main museum after writing up the notes for Met Cloisters. We have been doing a lot of outdoor walking in New York. Besides one afternoon of heavy, heavy rain, it has been sunny throughout our stay. On that rainy day we had to be near Wall Street and simply could not find anywhere indoors like a shopping mall to shelter in. How wonderful it would have been to be near Met Fifth Avenue as that would have given us ample opportunity to wander around without getting wet.