New York Diary: Introduction
I hadn't thought a trip to New York would feature in this year's travel plans but here we are again, a year after our first trip.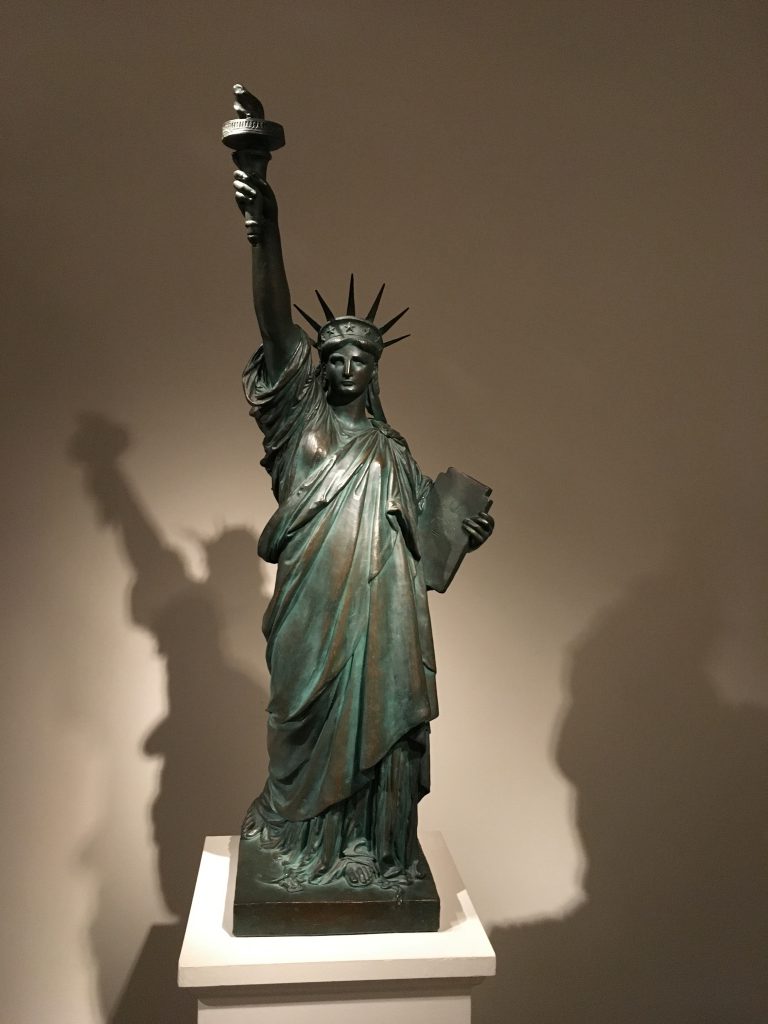 Bronzed terracotta sculpture of the Statue of Liberty, at the Metropolitan Museum of Art NYC
First impressions count, and I have to admit that we found New York to be as fascinating as we had imagined it to be. For the past year I have been collecting little bits of information here and there, and storing it away if we returned to this city.
Happily here we again, for another time of exploration in the summer sun.
We are slightly better prepared this time. Flying into New Jersey last year, and having had a two hour wait at immigration, we thought that flying into JFK in Queens would be a better option, having been advised by Junior 1 that there are these machines where you can present your passport and go through quickly.
It turns out that the machines we had were of the human kind, who do their job well but in the process it took two hours to exit the airport. We could not avoid a lengthy check out but we could avoid a public taxi, and an Uber was summoned by App.
I did read before why New York is called the Big Apple but whaever the historical reason is, a current anecdotal reason must be that it is run on Apple products and on Apps. Before I had even arrived I had downloaded the Amazon App and ordered some baking tins for delivery to our accommodation. To avoid costly currency conversion charges I paid via Monzo which is an App-based bank. Their bright pink debit cards are almost a calling card in themselves.
There is no no shortage of websites which will tell what to see, eat and shop in New York, but I still like holding books. I have had to narrow it down to three books and two maps (for now).
I have been using the Michelin Green Guides for 20 years, initially to explore regions in France, but lately as a companion to other countries. Their guide on South Korea helped us navigate the country during our initial trip four years ago. A helpful feature is their rating system which awards one, two or three stars to the places you should visit or sights that you can see. There are background notes on all the areas to explore which puts things in context. Highly recommended.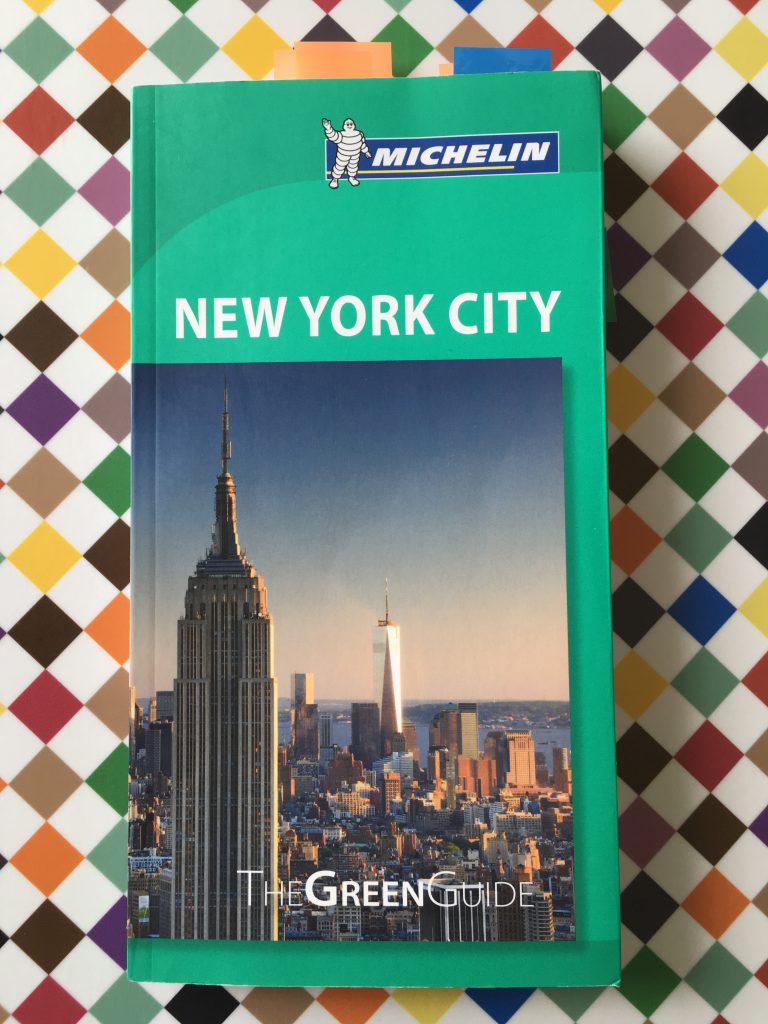 In such a vibrant and dynamic city there is no shortage of things to do but are these special enough? Are you in danger of missing out? There are some treasures to be unearthed in 500 Hidden Secrets of New York, although you will have to live here for a year to work through all the entries.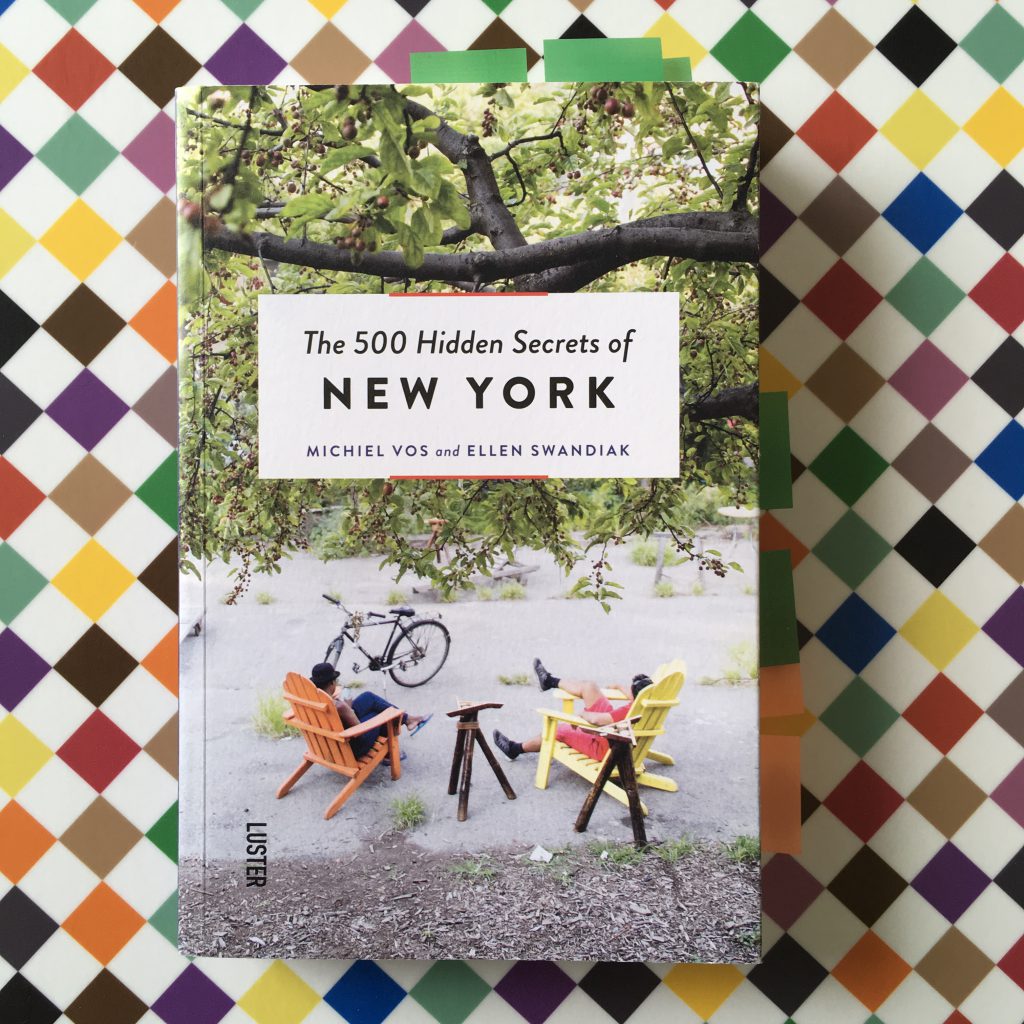 If you do not have a year, you can still do a lot in three months. Or actually you can still eat a lot in three months. I came across this most intriguing book towards the end of our trip last year and ordered it as soon as I returned to London. I admire Yasmin Newman's dedication, research and ability to coax recipes out of the chefs. What an achievement. Niece Number One challenged herself to make the cheesecake and at the dinner where it was presented, everyone declared it the best cheesecake they had ever eaten. At the back of each chapter there is a list of all the cafes, eateries and restaurants visited. Buy a bigger handbag and bring this along. Maybe bring along a few companions to help eat these totally calorific offerings.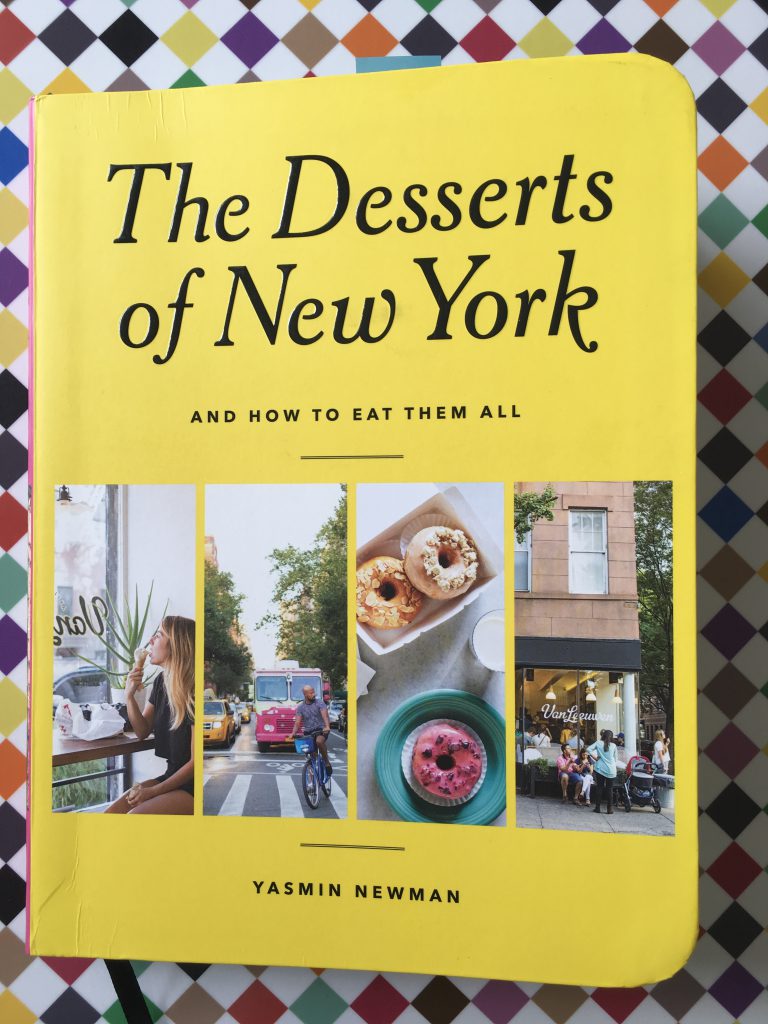 Who uses paper maps anymore? For transport I rely on Citymapper's brilliant App which gives you timetables to public transportation, and if you are searching for a particular establishment Google points you in the right direction and gives you its opening times and website details. Nevertheless, I always like seeing the bigger picture and working out how one road or area connects to another, so I still carry paper maps. It really is wonderful to be old enough to understand Map maps and young enough to understand App maps.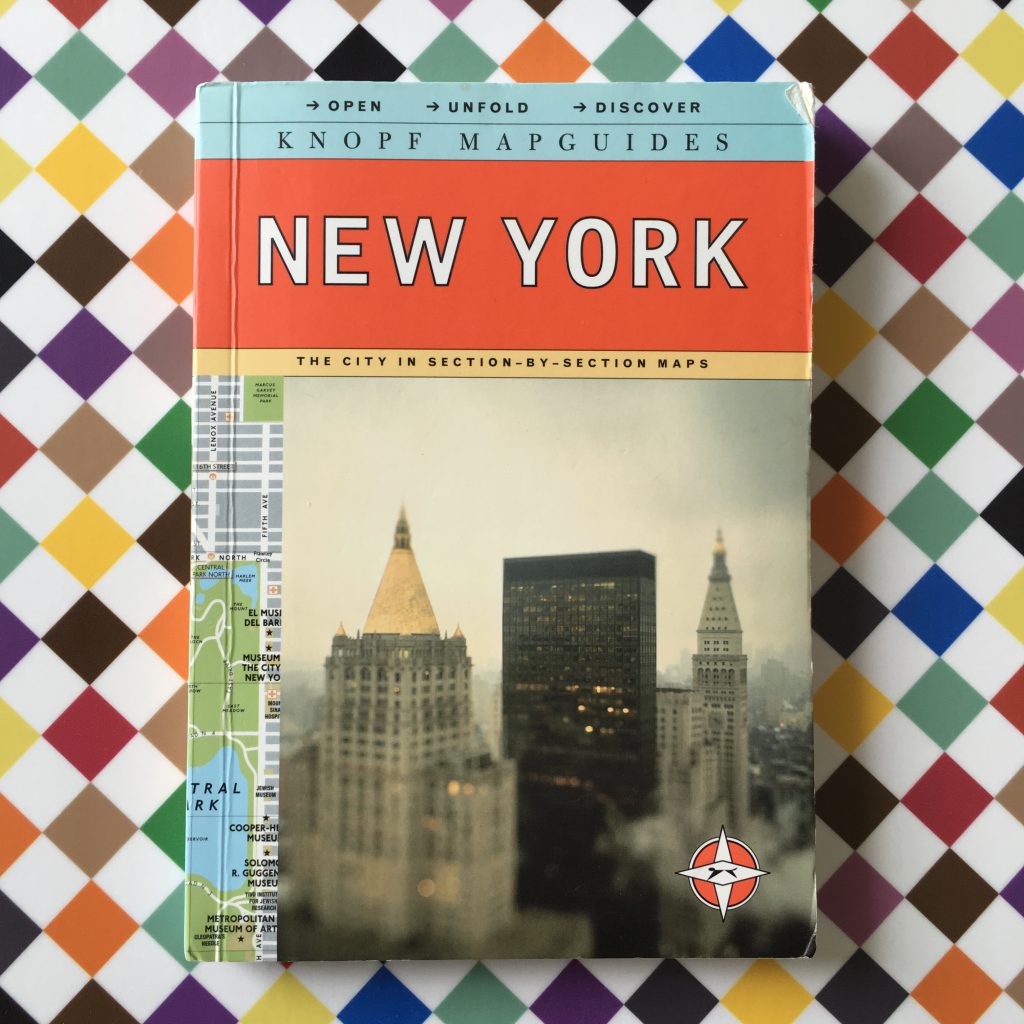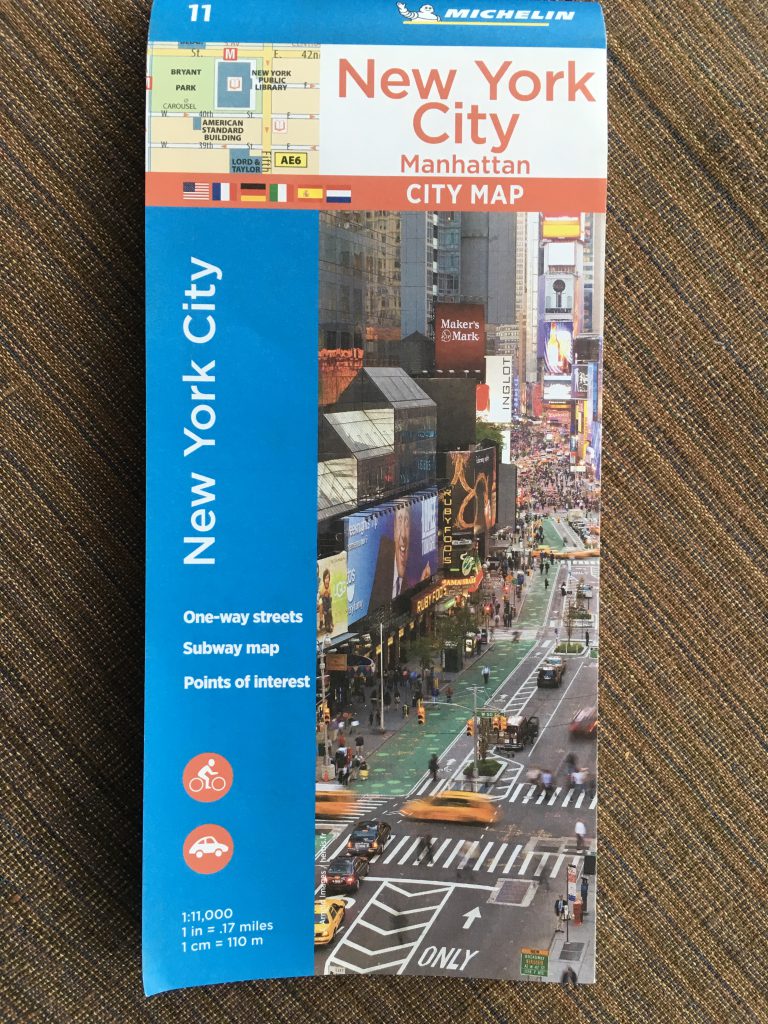 Finally, as an indication of how technology has progressed, here is not a screenshot but rather a shot of the screen we had on our dated 747 airplane to New York. I had to laugh because the screen was not much bigger than my mobile phone screen. And to think in the early days of personal tv screens we were all bowled over by this innovation. So I resorted to reading my Green Guide to New York City for the duration of the flight. Sometimes less is more.