The most suitable of soups: great for hot weather and cold weather alike.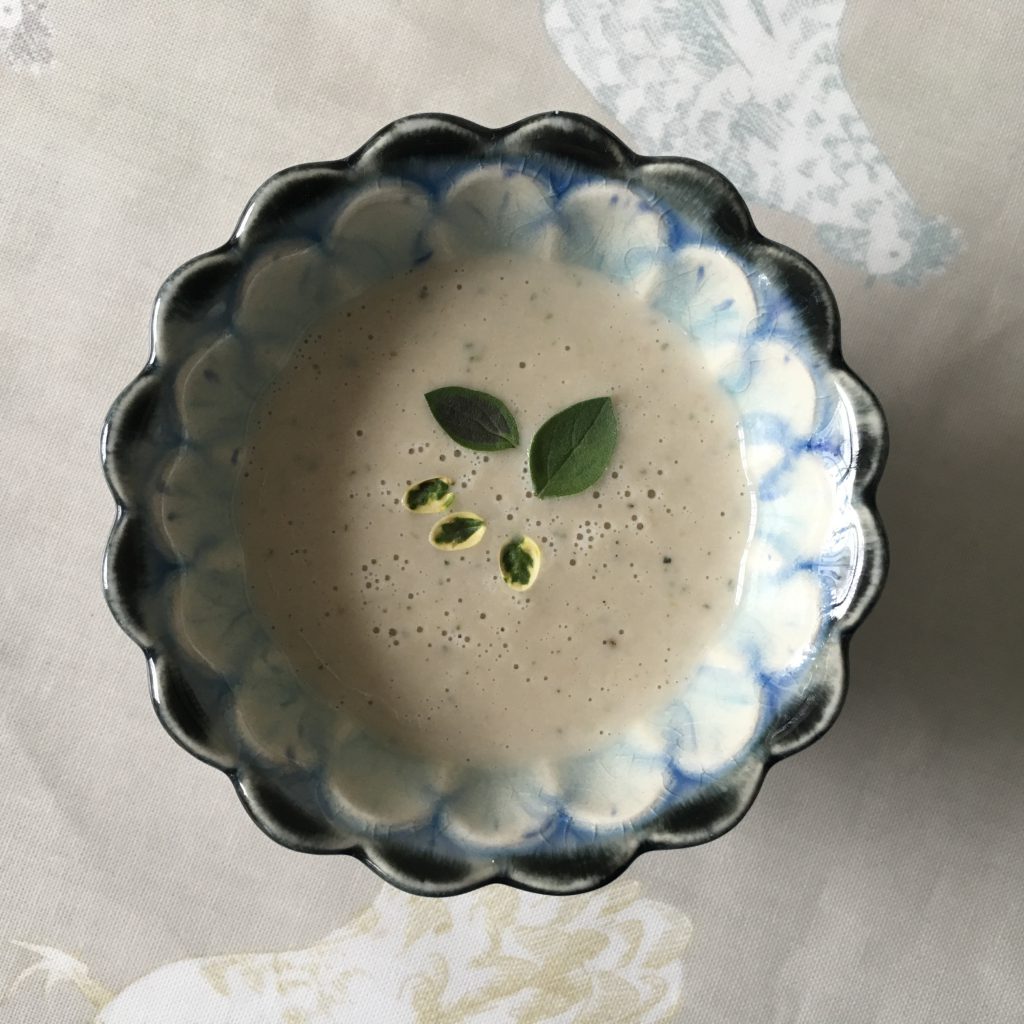 There is sometimes trepidation as I approach a new recipe. The reason is that in my memory there are classics that should not be toyed with.
In the mid-1980s, HK Sister and I shared a house whilst studying at the LSE. Mushroom soup, in its most simple and unadulterated form, was a favourite of ours. Particularly, it had to be Cranks' Mushroom Soup. The proximity of the LSE to Covent Garden, where Cranks had a small shop, meant that we were always there for a snack of rock buns, date slices or flapjacks.
My favourite lunch of all was their wholemeal cheese baps filled with sprouted mustard cress. Until today, finding cress in an egg sandwich or as a garnish in a green salad evokes powerful memories of student days.
Coming home on a cold evening, we would settle down to something cheap and warming. I would cook, HK Sister would eat, I would eat and she would wash up. The pattern has not changed in the 30 years since I graduated. I still love cooking and she still does not mind washing up. If the roles were to change we would each be quite miserable, I am sure of that.
I had recycled my original, well-used and falling-apart Cranks cookbook during one of my clearing out sessions. From time to time I would think about their Mushroom Soup and Carrot Cake. I have now bought a recent edition of the book and the familiarity of the layout and typeface itself (the cover has changed but not the contents) offers much nostalgic comfort. This is a kind of paper Proustian moment.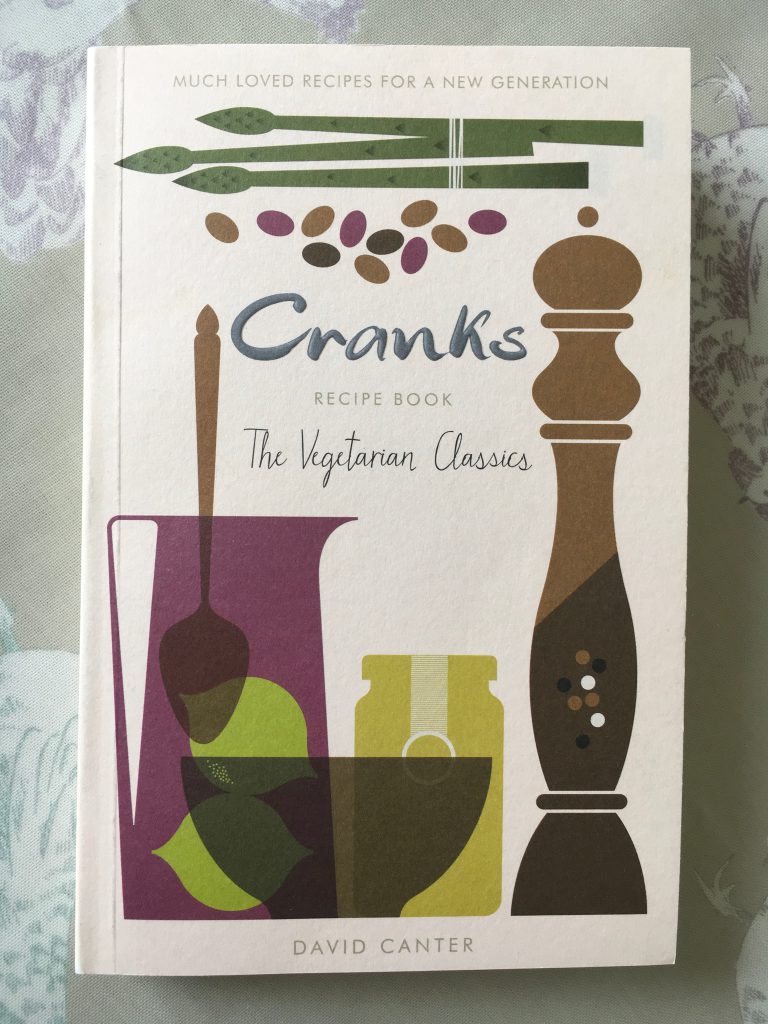 Time has moved on but has Mushroom Soup moved on? It was once all the rage to order mushroom cappuccino, essentially mushroom soup all foamed up and served in a coffee cup with a slick of truffle oil. As I get older I find I am returning to basics.
What has changed is the method of delivery. I now rely on my Thermomix a lot in instances where using it saves time. Soup is one of those cases. What follows here is a Mushroom Soup made in the Thermomix, followed by the original classic Cranks' version.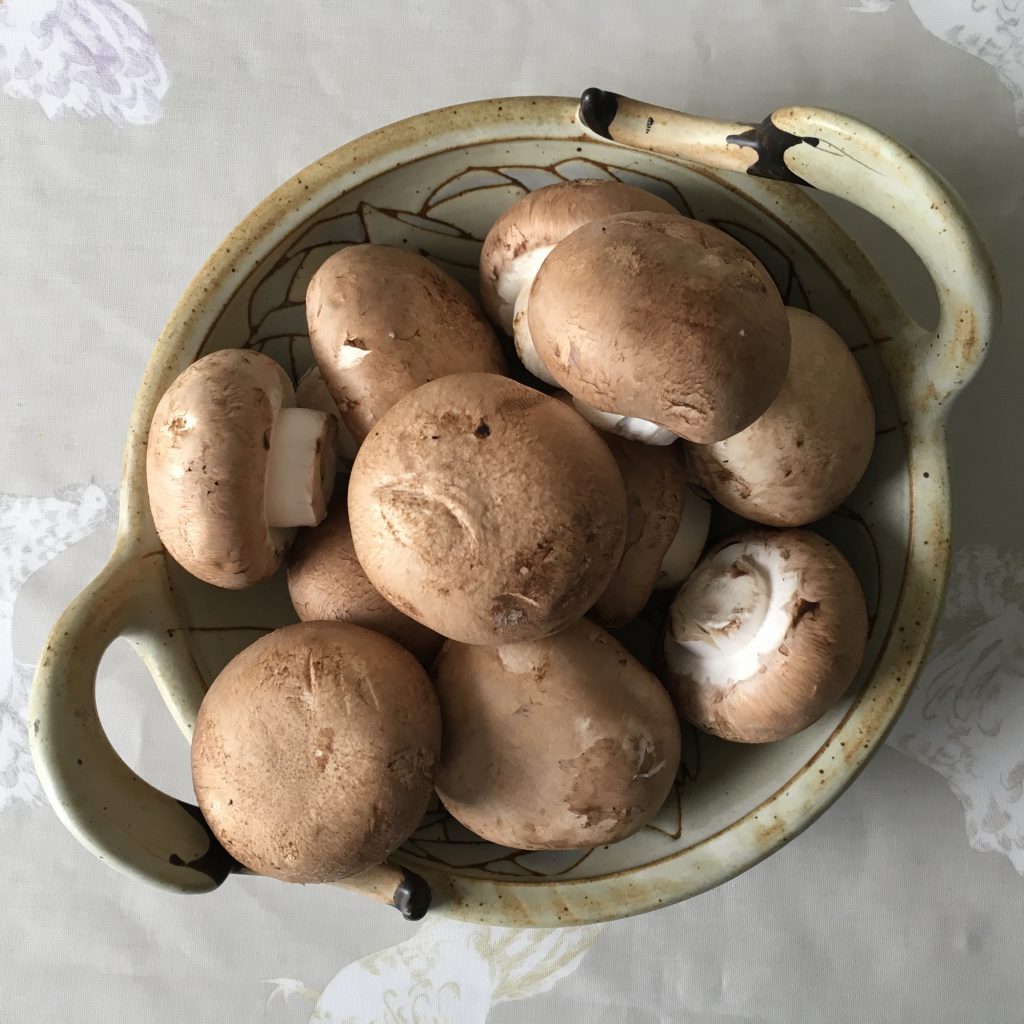 For the Soup:
440 g chestnut mushrooms
OR
440 g mixture of chestnut, shitake, oyster and button mushrooms
600 g milk (semi-skimmed is fine)
200 g water
40 g plain flour
2 teaspoons vegetable stock powder (I use Marigold brand)
½ teaspoon fine sea salt
¼ teaspoon ground black pepper
Sprig of herbs like parsley, thyme or marjoram
70 g Boursin brand soft cheese with garlic and herbs
How to Make:
Quarter the mushrooms and place in the Thermomix bowl. Chop 10 seconds/ speed 4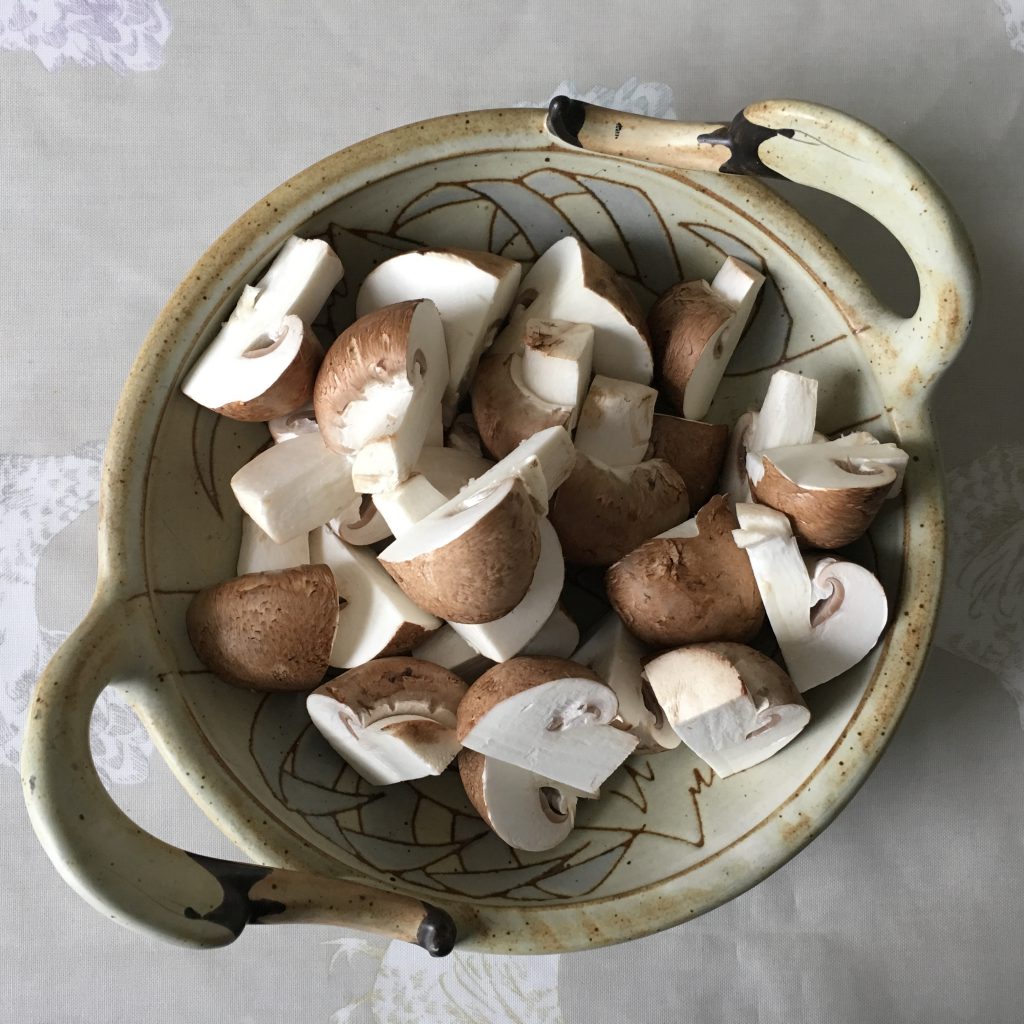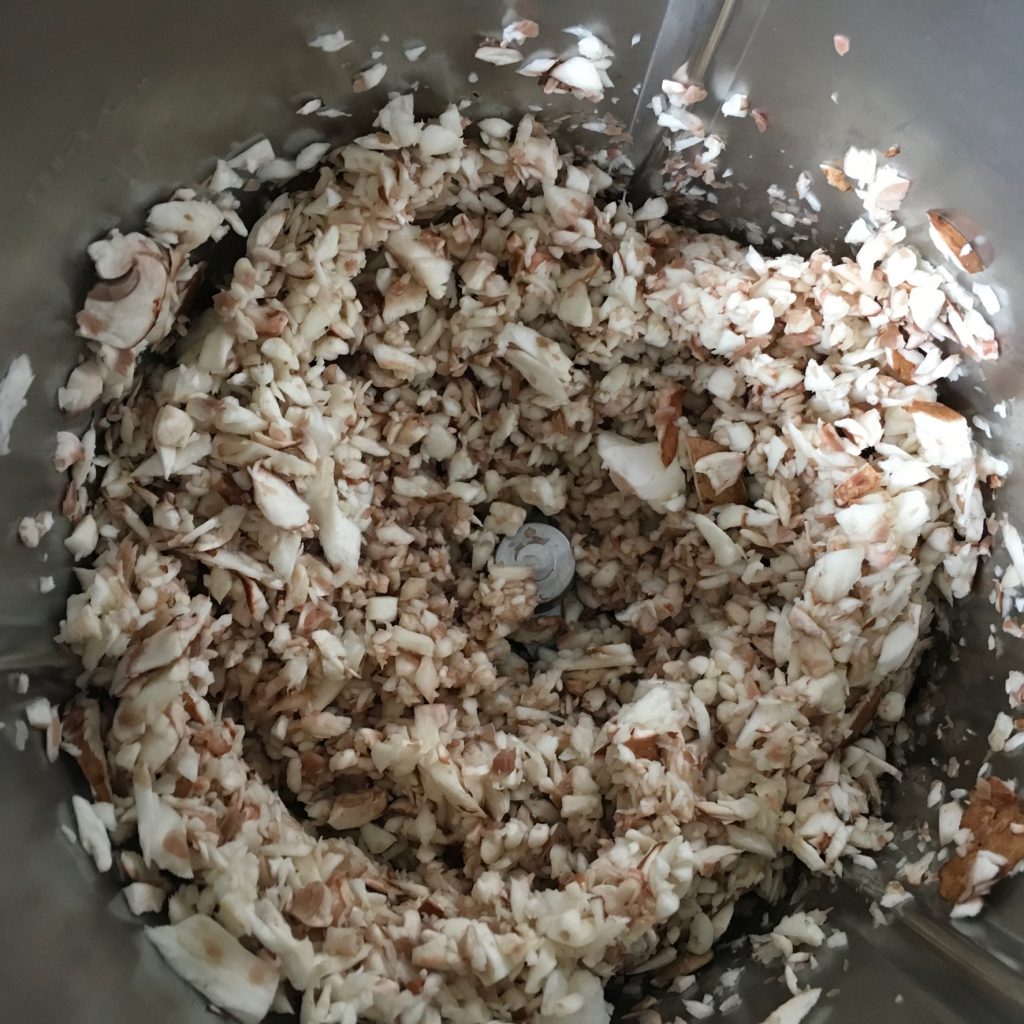 Add the milk, water, flour, vegetable stock powder, salt, black pepper and herbs. Cook 20 minutes/ 90C / speed 2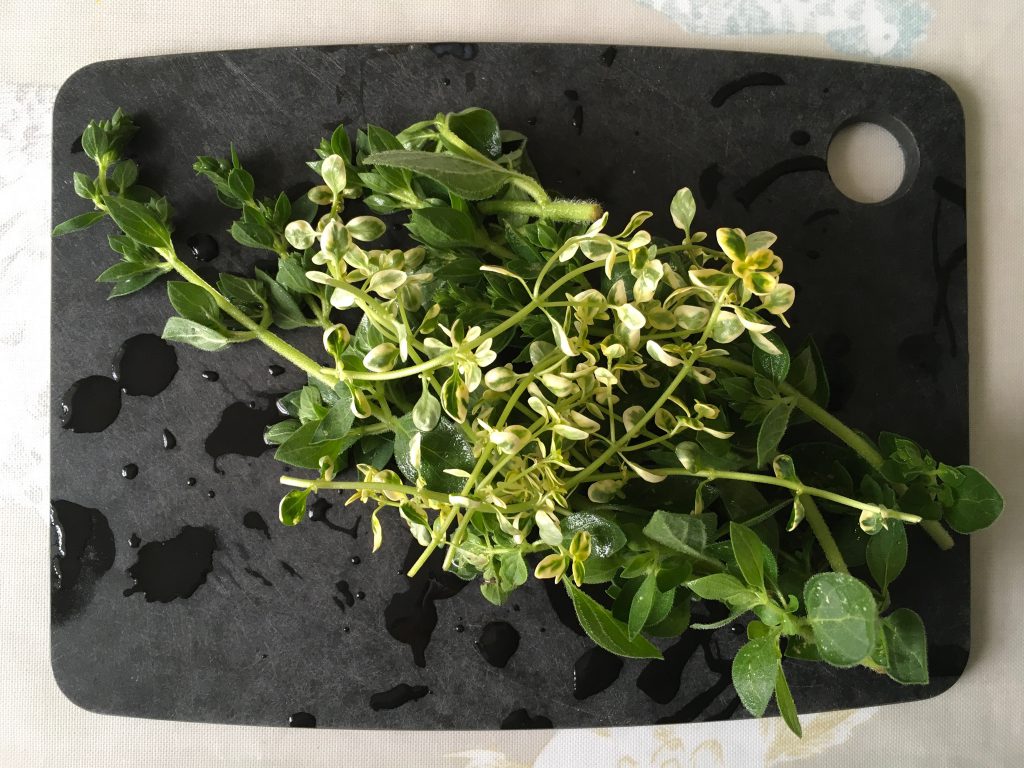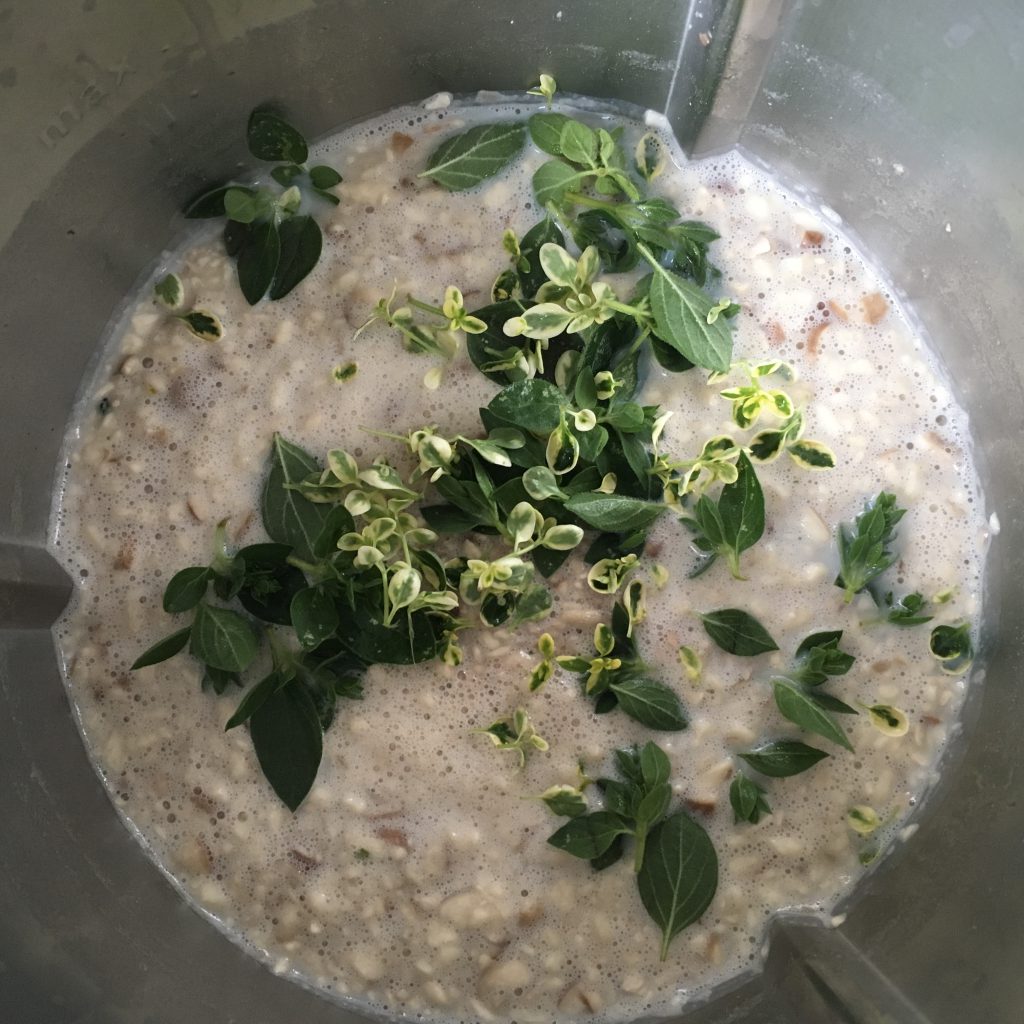 Add the Boursin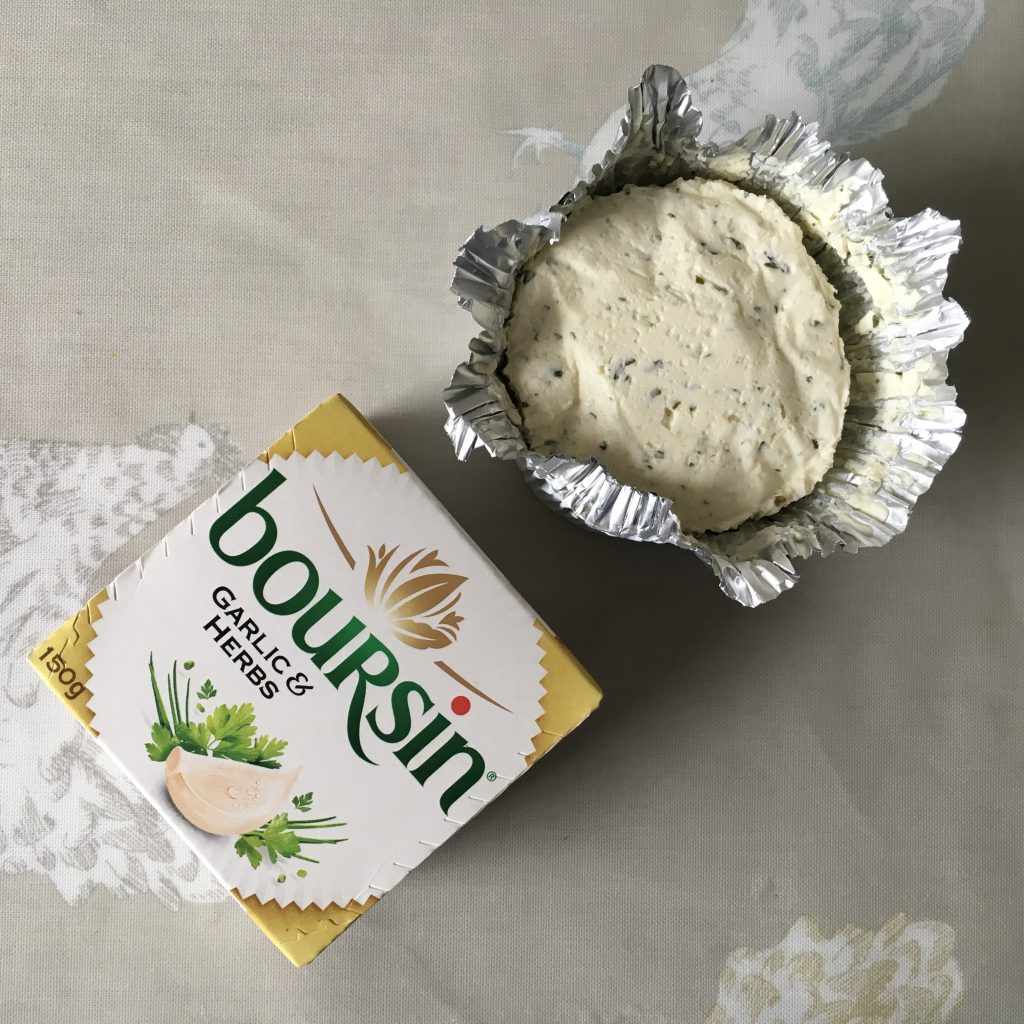 Blend the soup 1 minute/ speed 10, increasing the speed from 5 – 10 in the first 20 seconds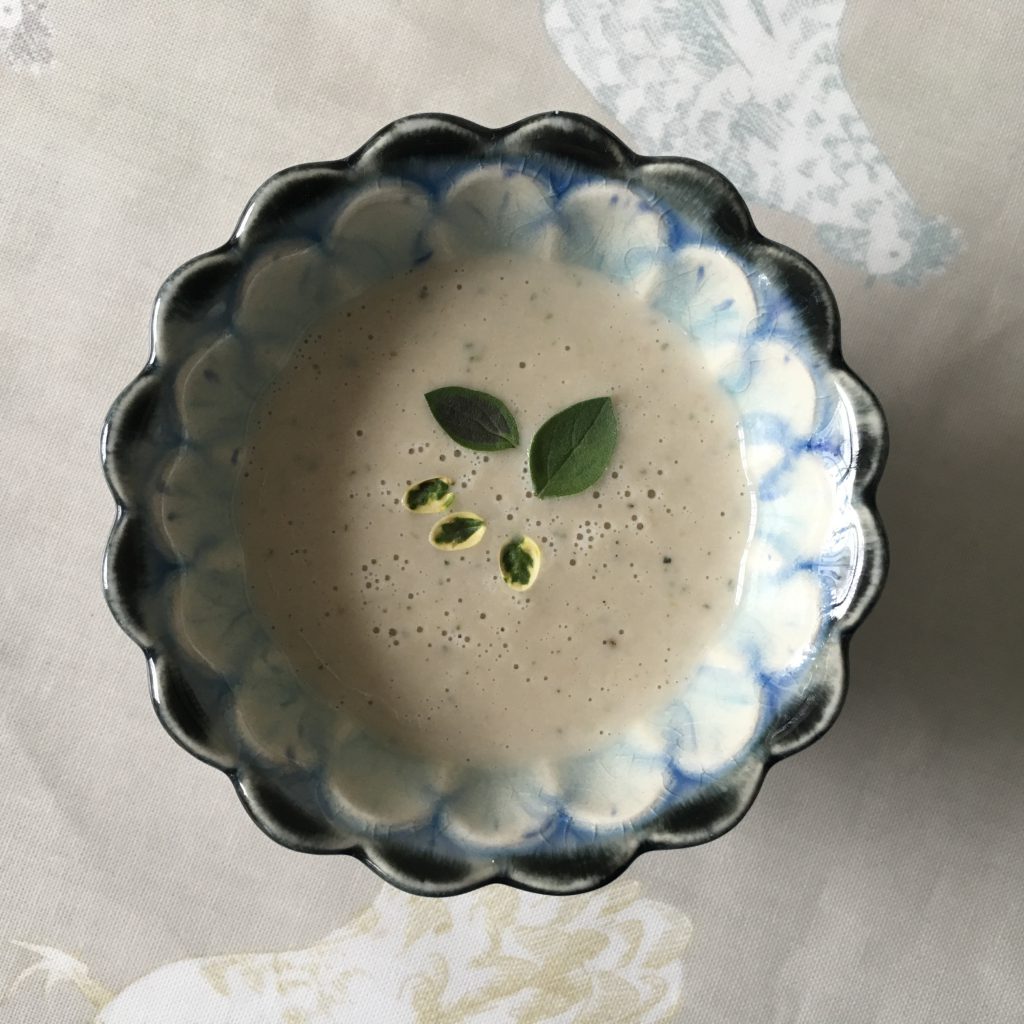 CRANKS' MUSHROOM SOUP
Medium-sized onion 1
Small potato 1
Mushrooms 8 oz (225 g)
Butter or margarine 2 oz (50 g)
Thyme 1 tsp (5 ml)
Large sprig parsley
Milk 1¼ pt (710 ml)
Salt & pepper to taste
Chop the vegetables. Melt the butter in a saucepan and sauté the onion until transparent. Add the potato and mushrooms and cook, stirring for 2 minutes. Add remaining ingredients, bring to the boil, reduce heat, cover and simmer for 20 minutes. Allow to cool slightly then blend in a liquidizer goblet until smooth. Reheat to serving temperature and adjust seasoning to taste. Serves 4 – 6.
Other recipes from Cranks here.
Cranks Recipe Book: The Vegetarian Classics by David Canter, published by Orion, ISBN 978-1409145714.