A gentle way to start the new year…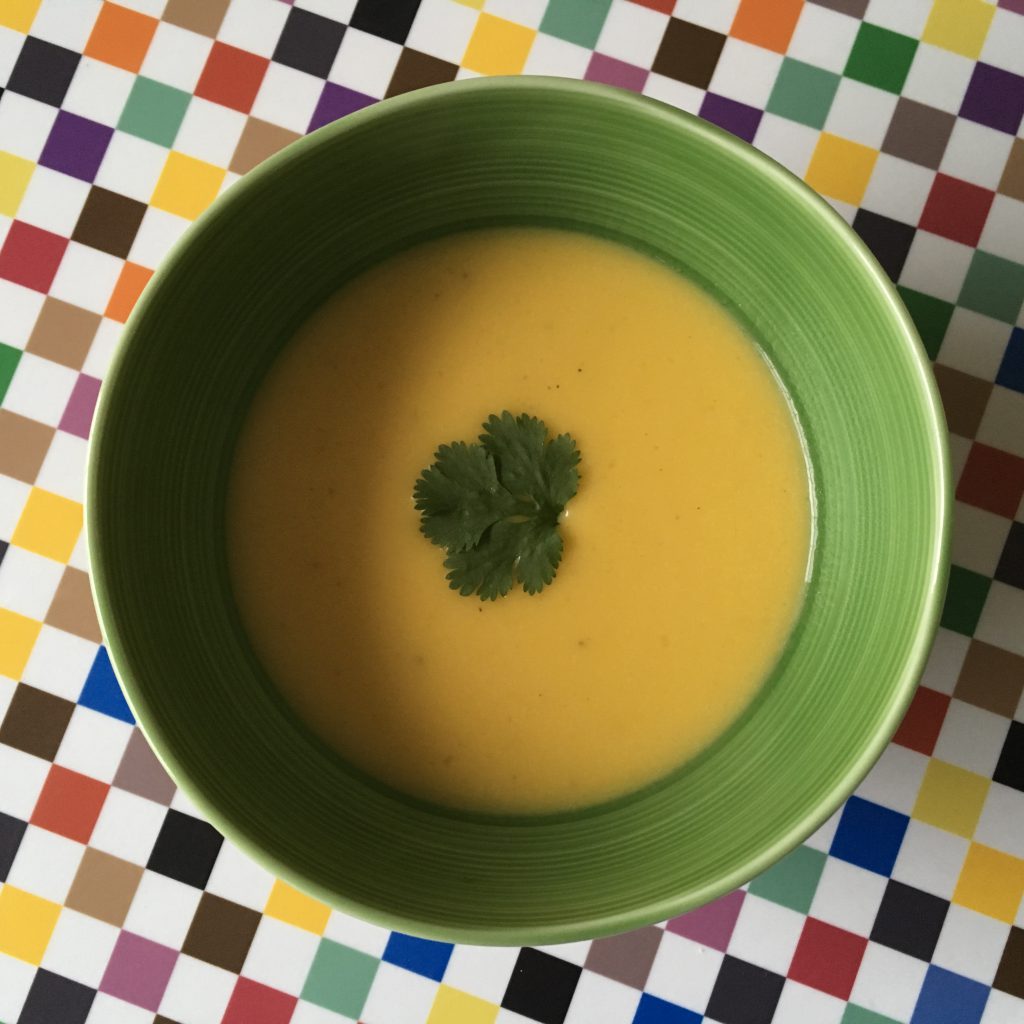 Christmas means many things to many people. Some people love it, others dread it. I think it mainly has to do with whether you are spending it with people you like and whether there are nice things to eat.
I have been through 28 Christmases with Mr Gochugaru and have not known one where good food has not featured prominently.
When the children were very young we used to head to the Far East on some years to swim in the sun and to eat spicy food. Then they got older and life in London became more interesting, despite the cold. The last time we were in Malaysia together as a family over Christmas was seven years ago when Junior 1 was in his final year at school, and waiting for offers from universities.
We now know better than to factor in a trip abroad over Christmas and New Year. In fact, we have shifted down a gear and brought the turkey feasting forward to Thanksgiving, and had roast pork instead on Christmas Day.
In the days after Christmas we had ham, an array of cheese, anything that went with rice and lots of sweet treats (more later).
This slightly laid-back approach to the festive season allowed us to take care of all the fiddly tidying and cleaning jobs that we wanted to tackle through the Autumn. This was good but it meant that we did not really have as much rest as we wanted, since once you start cleaning, you always find that there is more you can do.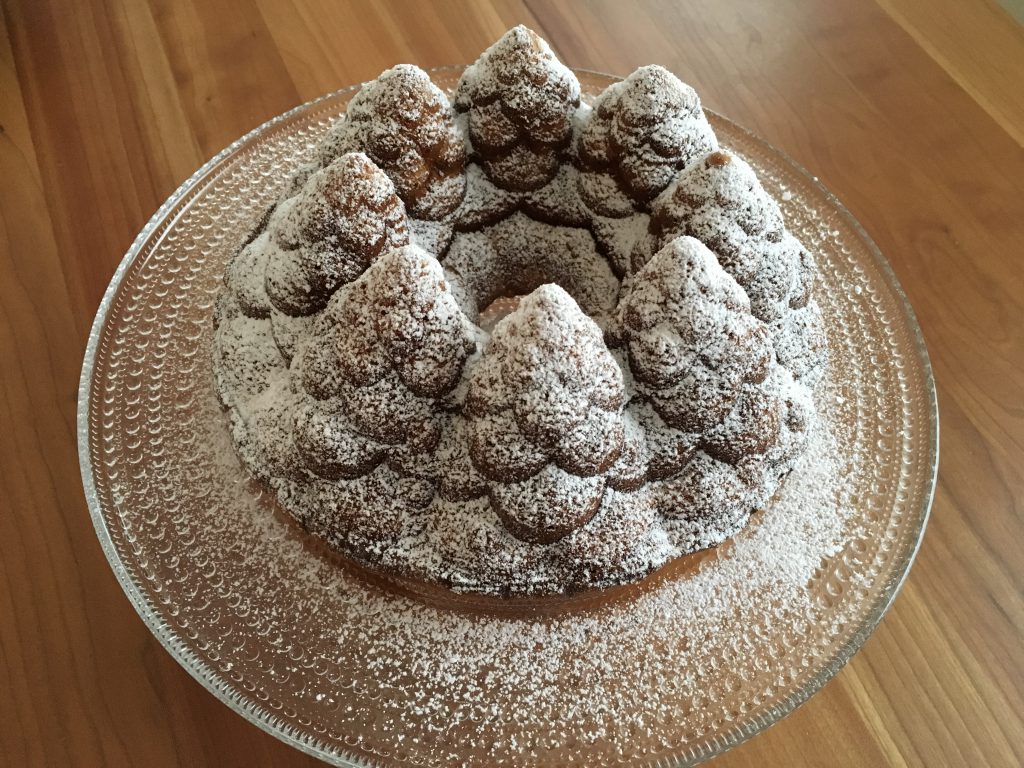 On New Year's Eve, having helped Junior 2 cook and deliver a dinner for 25 friends, and then cooking chicken katsu for 10 at home, Mr Gochugaru and I found ourselves happily playing Bananagrams with three overseas students until it was time for them to head to Primrose Hill to catch a bit of distant fireworks watching.
If you can't have your own children at home, you can always borrow other people's children.
But what about the New Year?
A soothing start is the way forward, and that means nothing loud or scary. We decide on a butternut squash soup which has hints of the exotic but none of the heat.
I make the soup in my Thermomix because it leaves me hands-free (to do more cleaning). However the usual method of sweating the vegetables, adding the water/ stock, simmering and then blitzing with a hand-held blender or food processor works as well.
In order to make the soup interesting, but not spicy, I was going to add a stick of lemongrass. Then I remembered the lemongrass drops that Thermomix Neighbour gave me for Christmas, and used a large drop of that instead at the end of the cooking time. You could definitely tell there was lemongrass in the flavour of the soup.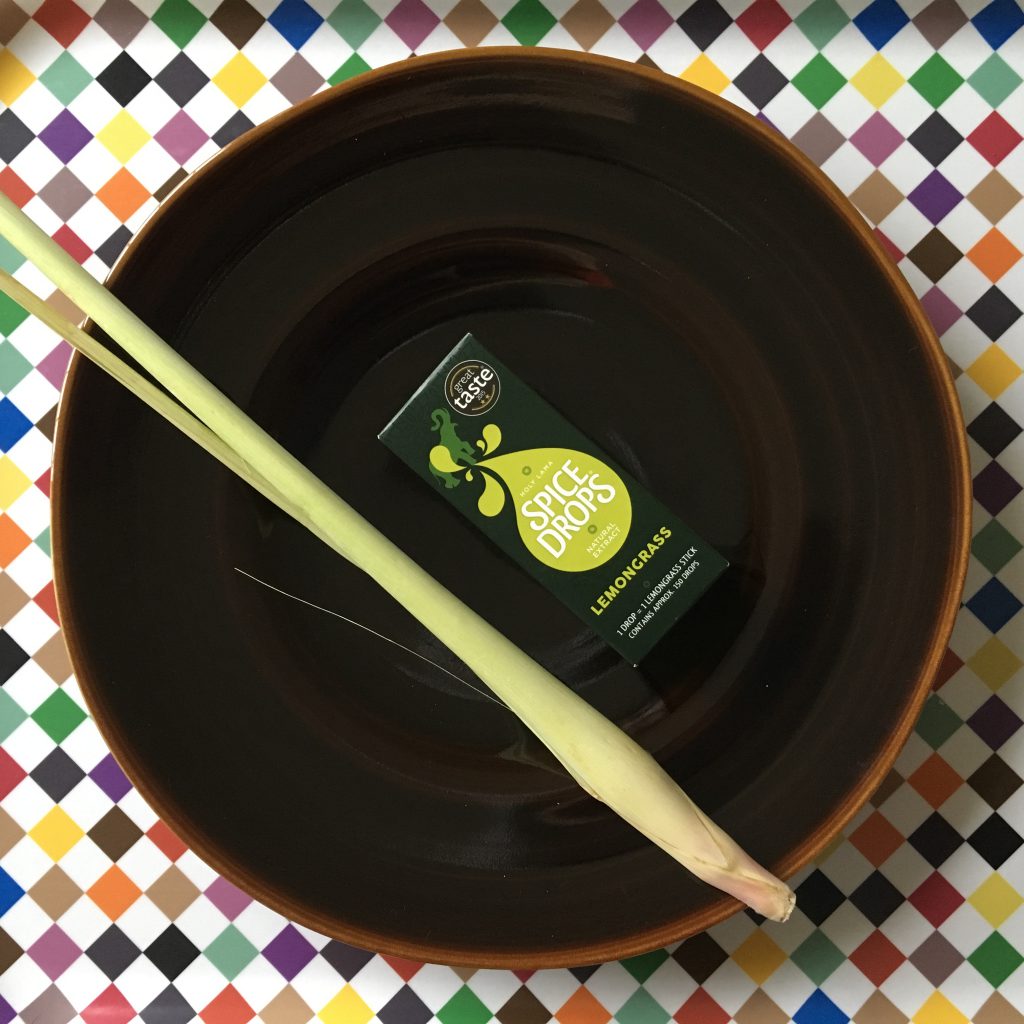 For the Soup:
70 g onion
2 cloves of garlic
1 small piece of fresh ginger
1 stick of lemongrass, sliced thinly (if not using lemongrass drops)
560 g butternut squash, cut into thick slices
30 g olive oil
40 g medium or short-grained rice
60 g orange juice
80 g coconut milk
1/2 teaspoon salt
10 turns of the pepper mill
1 teaspoon Marigold vegetable stock powder
700 g water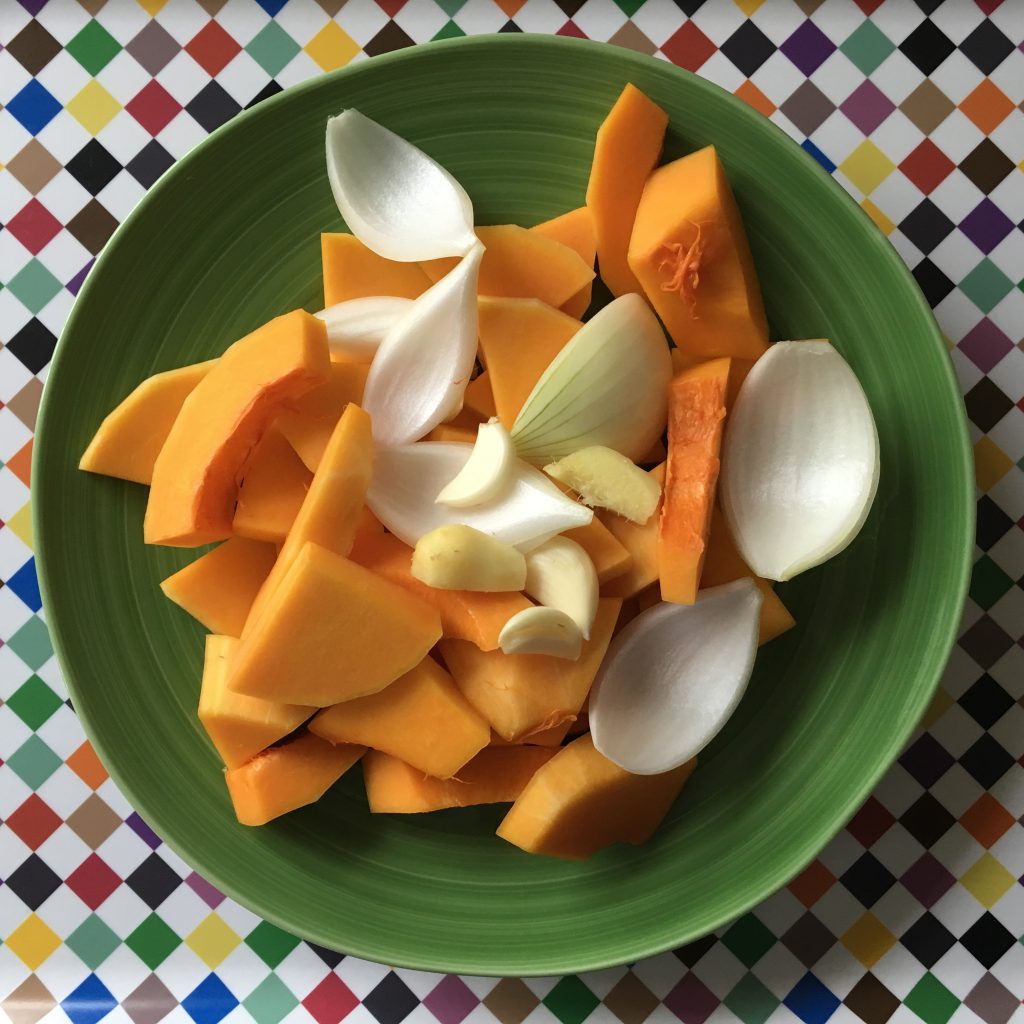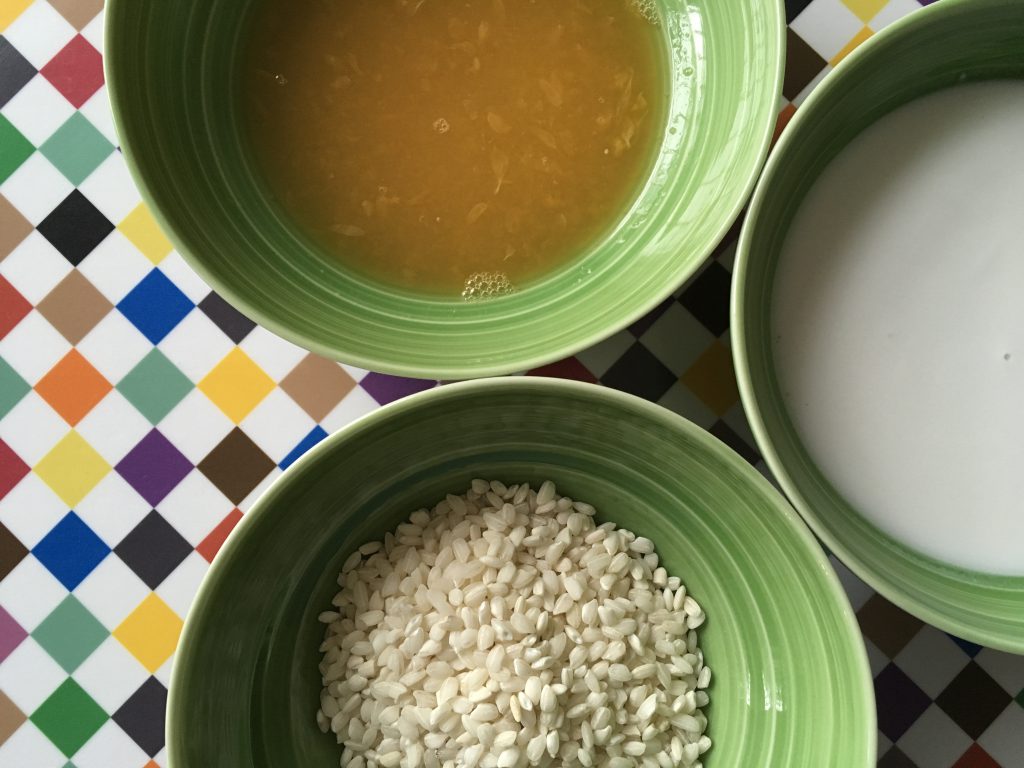 How to Make:
Place the onion, garlic, ginger and lemongrass in the Thermomix bowl. Chop 3 seconds/ speed 5.
Scrape down the sides with a spatula.
Add the butternut squash. Chop 3 seconds/ speed 5.
Scrape down the sides with a spatula. Chop again 3 seconds/ speed 5.
Add the oil and cook 10 minutes / 95 C / speed 1 (anything up to speed 2 is fine).
Add the rice, orange juice, coconut milk, salt, pepper, vegetable stock powder and water. Cook 30 minutes/ 95 C/ speed 2.
Add one or two drop lemongrass oil. Blend 1 minute/ speed 5-10, increasing speed gradually over the first 5 seconds.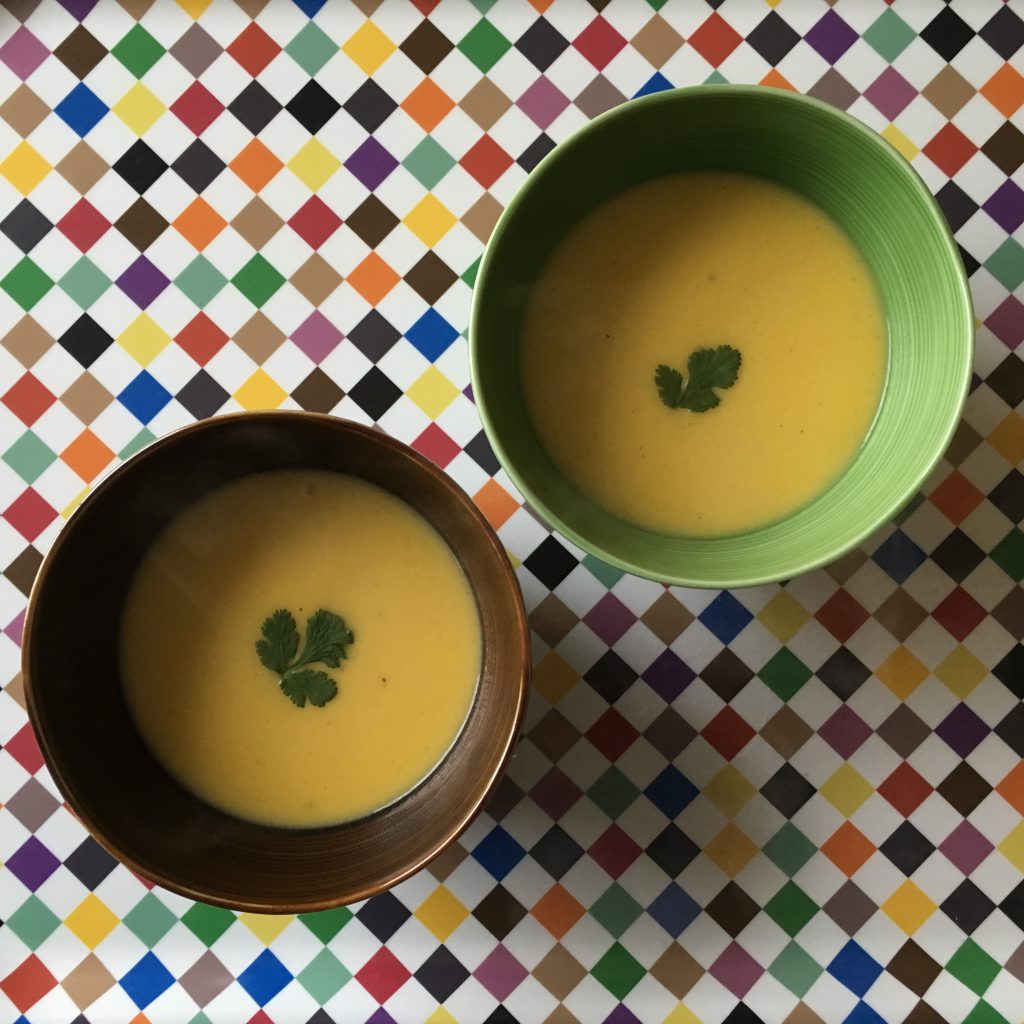 The resulting soup is extremely mild-mannered. If you want a pushier start to the new year then just add some fresh red chilli and 1 teaspoon each of ground coriander and cumin as you add the salt.
Here is a hint: if you cannot be fussed to squeeze the orange for its juice, simply peel and add a whole clementine to the soup. It will taste just as good.