A pesto not only for the weekend but for the week ahead…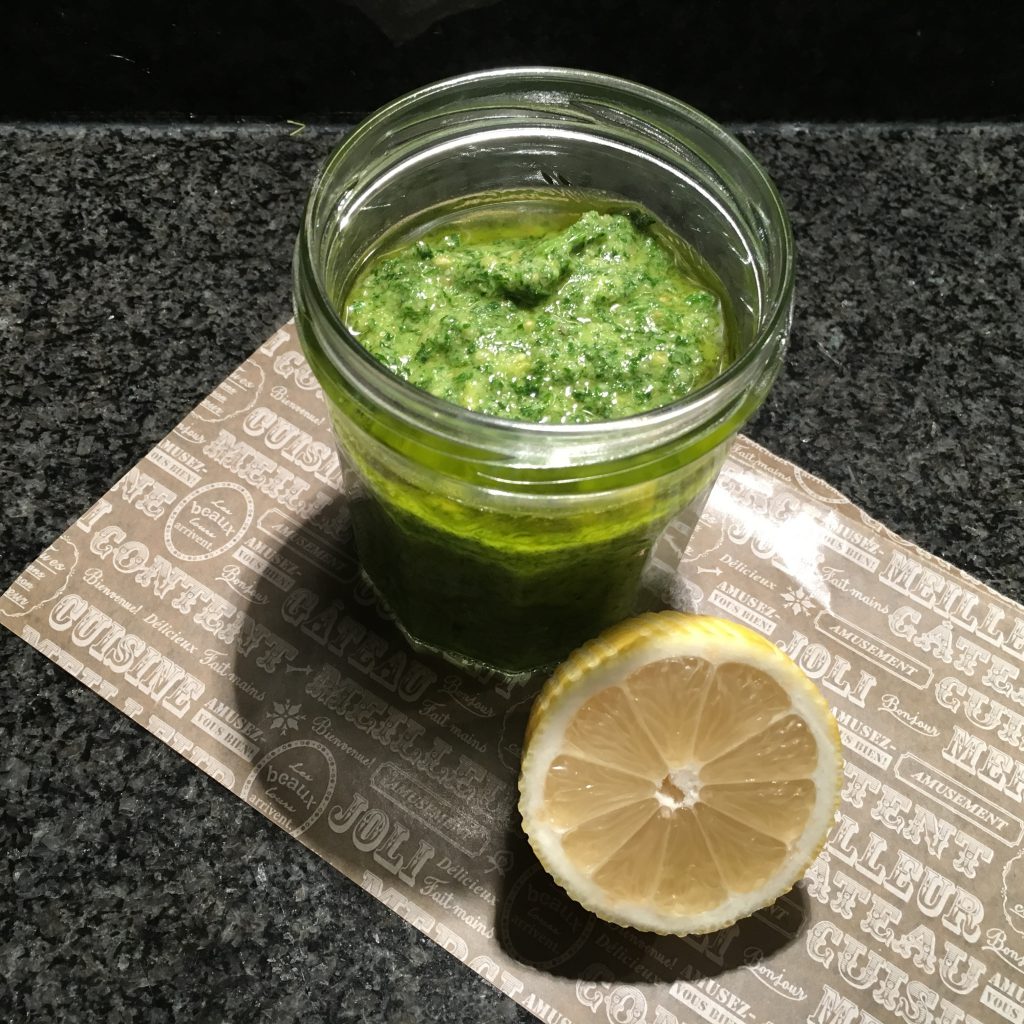 I was asked recently when making a donation to Wikipedia, how often I used it. Quite often I said, and for the kinds of question that pop up that require answering this very second. Such as, can I call something pesto if it doesn't contain basil, pine nuts and parmesan cheese?
As it turns out, the answer is yes and no. Yes, you can call it a pesto because pesto is a generic term for anything that is made by pounding. However in my case I can't technically call it a pesto (although the ingredients are similar to the classic pesto alla genovese) because I had not pounded it.
The reason for making a non-dairy pesto is that Junior 2 tries to keep to a vegan diet and we try to help whenever possible.
The last time I made something similar we all patted our backs and had a giggle by calling it Vesto (vegetarian pesto). I am simply calling this new version by the two main ingredients it contains: hazelnut and parsley. I made it in my Thermomix but you can use a food processor, Vitamix or indeed, by pounding in a pestle and mortar.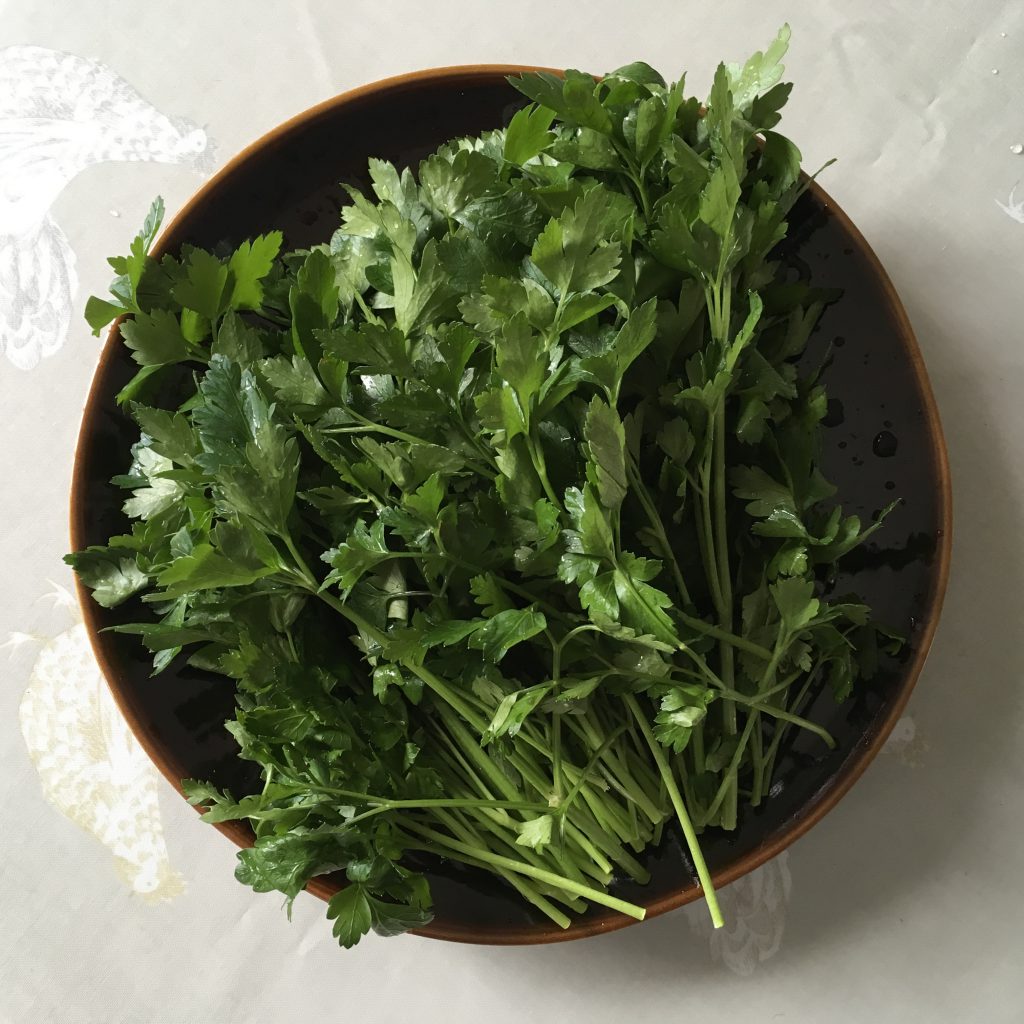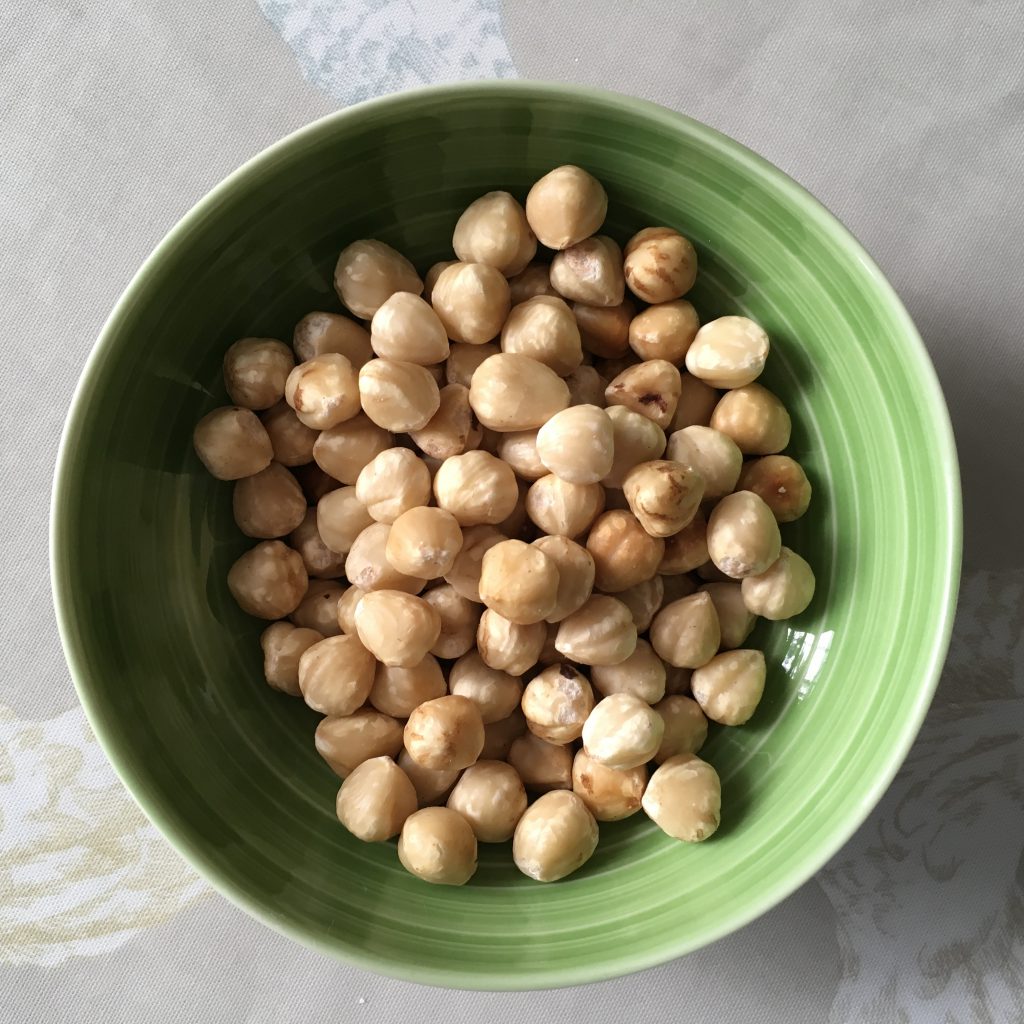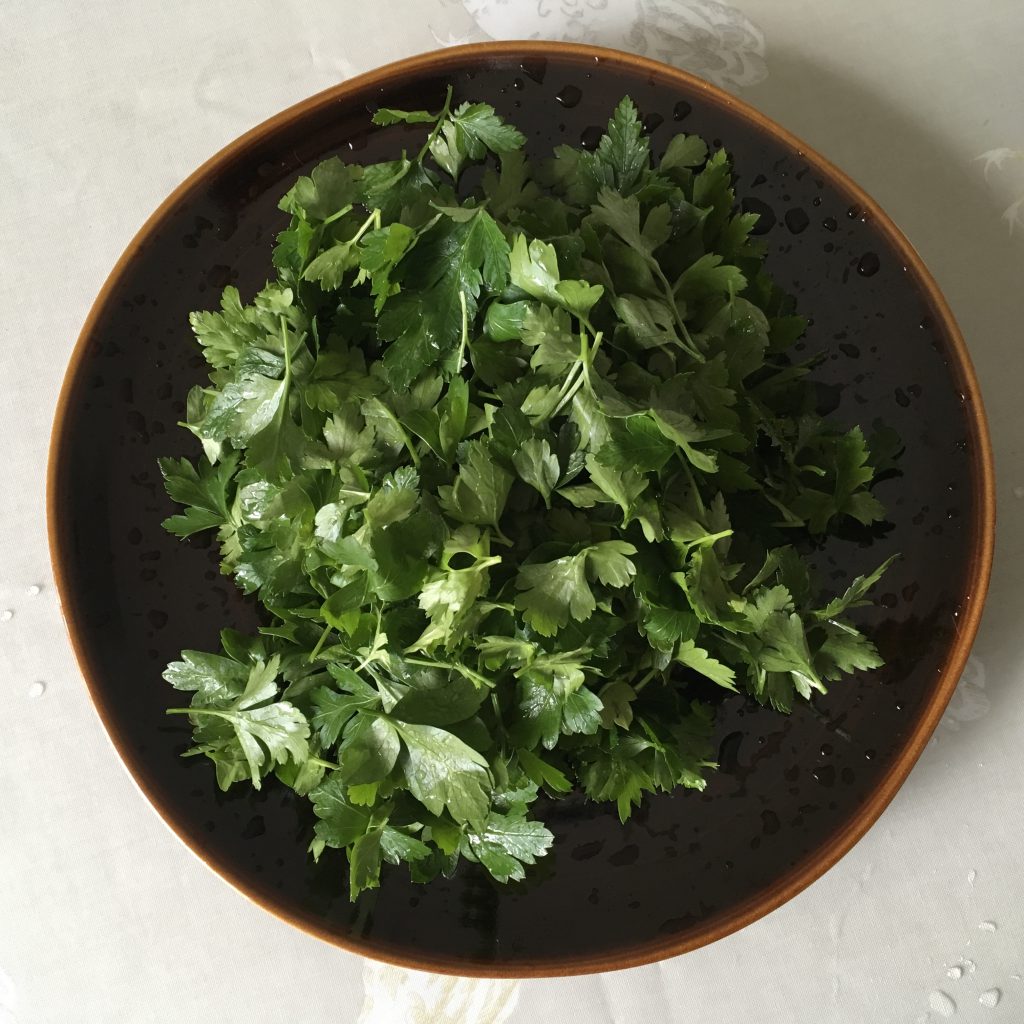 For the Pesto:
100 g skinless whole hazelnuts, toasted
100 g parsley leaves, washed and dried
3 cloves of garlic, peeled
Zest of 1 lemon
2 tablespoons lemon juice
1 teaspoon Maldon sea salt flakes
180 g extra virgin olive oil
How to Make:
If you are using a food processor or Vitamix, place all the ingredients in the mixing bowl and pulse until everything is chopped to the consistency you prefer.
If you are using a Thermonix, place the hazelnuts and lemon zest in the Thermomix bowl and Pulse/ 2 seconds.
Add the parsley, garlic, lemon juice, salt and olive oil in the TM bowl and Pulse/ 2 seconds. Repeat three more times or until the desired consistency is achieved.
Bottle the pesto and store in the fridge for up to a week, or freeze immediately. Protect the top of the pesto with a bit of olive oil after using, to prevent the top from drying out.
This quantity makes quite a lot of pesto so you can keep half in the fridge and freeze the other half. Half a portion will dress 500g pasta (uncooked weight) quite generously.
We had ours with penne tonight, after a very busy weekend with Nottingham Cousin and his family. In the days to come we can have the rest on our in-house bread and on roasted chicken. It would be delicious on crushed new potatoes and also on grilled fish.